This easy 5 minute molasses spice caramel popcorn is made in the microwave!
Life never slows down does it?
It seems that the harder I work to clean the house, the dirtier it gets. Is it just me? On the one week that I commit to keeping an area clean our getting that one thing done, it gets undone as soon as I do it. It doesn't help the weeks that I babysit a lot and always have a few extra kids running around making their messes.
I honestly thing kitchen floor only gets dirty after I mop it. If I don't ever mop I think it stays a lot cleaner. I keep at it though, because having a clean house it nice, I guess even when it is only clean for 5 minutes.
5 minutes isn't very long, but a lot can happen in those 5 minutes. Like this popcorn.
Full of the sweet fall flavors of molasses and cinnamon it is sweet, sticky, chewy, and crunchy. Only a few ingredients, a microwave, a bowl, and in five minutes you could be eating this.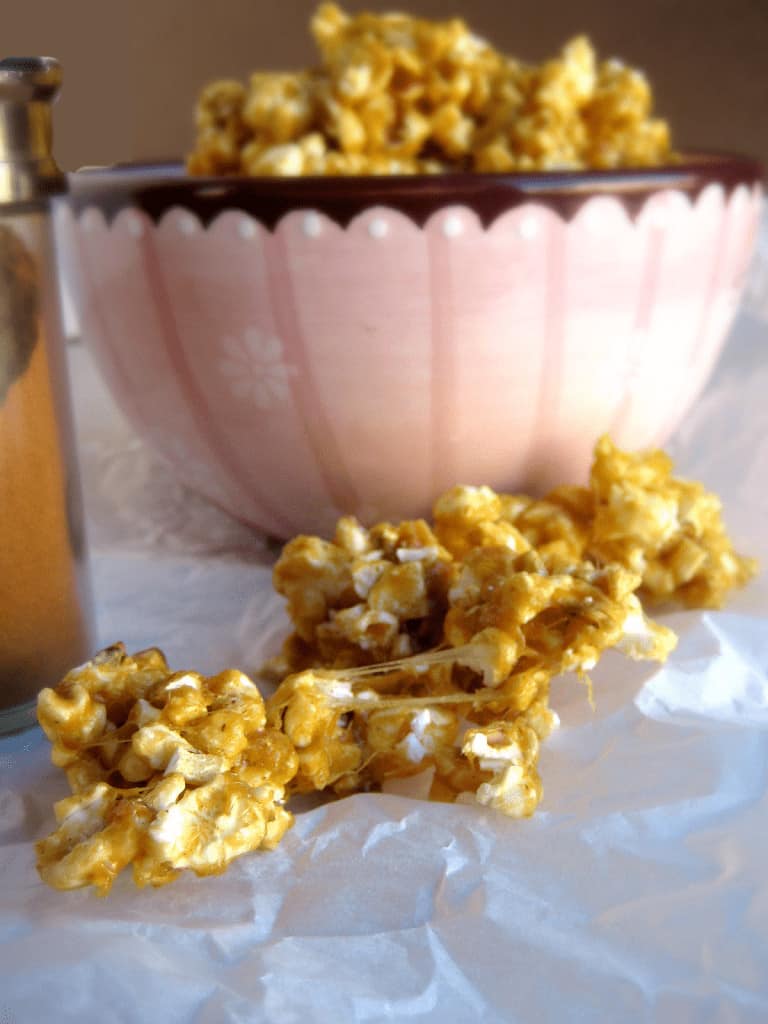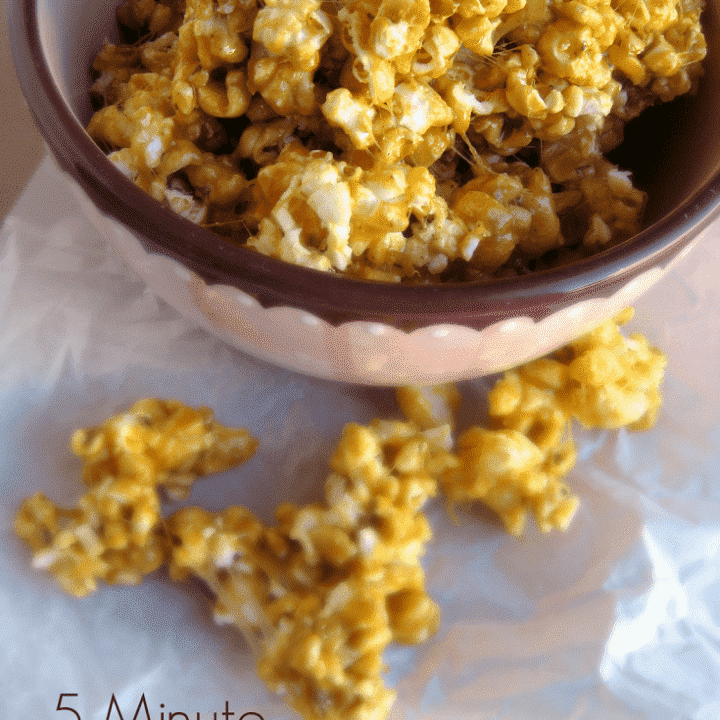 5 -Minute Molasses Spice Caramel Popcorn
Yield: 3-4 cups

Cook Time: 5 minutes

Total Time: 5 minutes

This easy 5 minute molasses spice caramel popcorn is made in the microwave!
Ingredients
4 cups POPPED popcorn
1 c. mini marshmallows
¼ c. sugar
3 Tbs. molasses
2 Tbs. butter
¼ tsp. cinnamon
Instructions
Put all the ingredients, EXCEPT the popcorn into a microwave bowl. Microwave on high for 1 minute, stir and then microwave for an additional 30 seconds- 1 ½ minutes, stirring every 30 seconds until the sugar is entirely dissolved and the mixture has began to bubble.
Add the popcorn and stir to coat.
Notes:
The longer you microwave the popcorn the less sticky it will be after it cools. For stickier popcorn only microwave 1 ½ minutes.
I made this several times and varied the amounts of sugar, butter, and molasses. This is just a guide. Add more molasses for a stronger molasses flavor, increase the sugar to ½ c. and the butter to 1//4 c. to make enough to coat a full bag of microwave popcorn.