Gluten free Chicken Cordon Bleu Quiche. Buttery pie crust, savory chicken, salty honey ham, gooey melted swiss cheese, creamy egg custard filling and herbed breadcrumbs on the top. It brings together all of the flavors of the classic elegant dish with a fun twist that young and old will love!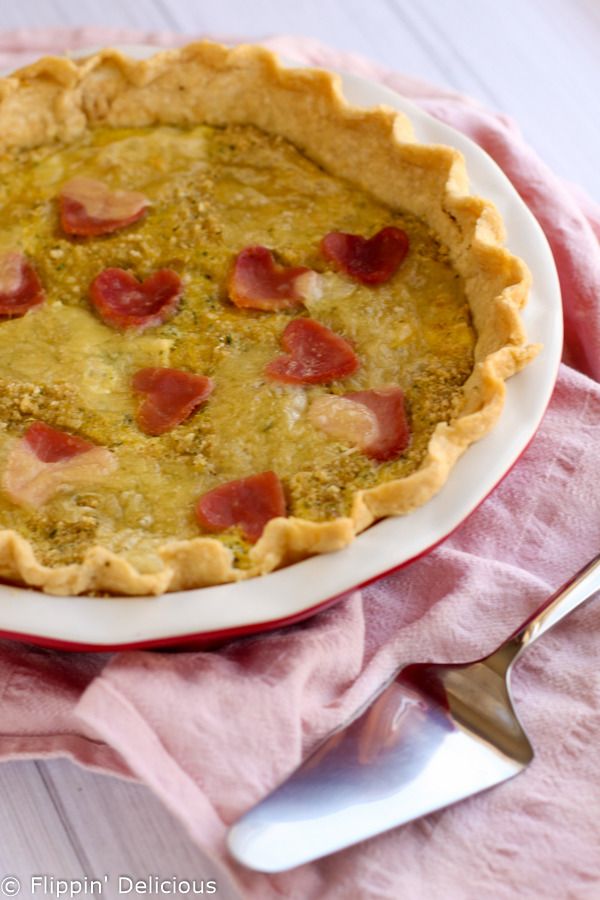 When I think of Valentine's Day I think of 2 different things. First, spending a romantic evening with my husband. A fancy dinner, candlelight, and flowers.
Second I think of all of the fun kiddy Valentine's memories I have, and how I can help my girls have the same fond memories that I do. Decorating sugar cookies, cutting out red construction paper to make hearts for homemade valentines, and a special Valentine's dinner.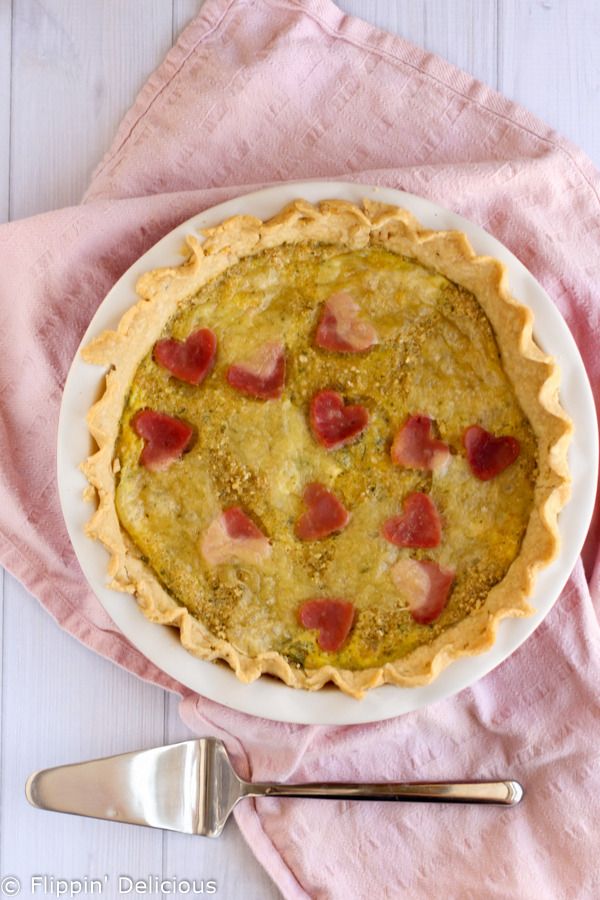 When I was little I felt like Valentines day was just as much for me as it was for my parents and all the "grown ups." My mom took great care to make sure that it was a holiday that I'd enjoy, along with all of my siblings. She would make a special meal for us, either pink heart shaped pancakes for breakfast or a "Sweetheart" quiche for dinner and next to each of our place settings would be a special gift.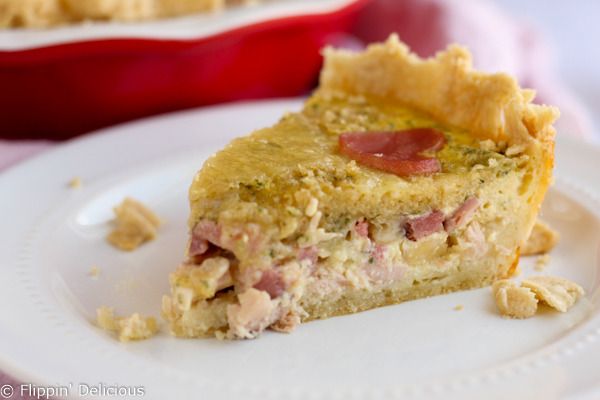 This year I decided to create an entree that embodies that fancy romantic dinner AND the playful hearts and homemade valentines of my childhood. Chicken Cordon Bleu "Sweetheart" Quiche. When I think of elegant romantic dinners one of the dishes that comes to mind is Chicken Cordon Bleu. It just seems fancy! Moist chicken stuffed with salty ham and swiss cheese, crusted with buttery breadcrumbs and topped with a smooth creamy sauce. I mean, YUM!
I converted all of the flavors and textures of Chicken Cordon Bleu into a gluten-free quiche, and it has playful little ham and cheese hearts on it. Perfect to fulfill the need for a romantic dinner, and a fun meal for the kids.

First, you start off with a gluten-free pie crust. You can use whatever recipe you like but my favorite is this All-Butter Gluten-Free Pie Crust. There are also a few ready-made pie doughs available which will save you some time.
After the pie crust is par-baked it is filled with chicken, thick sliced ham, swiss cheese, and a creamy custardy filling. Part-way through the baking the buttery breadcrumbs get sprinkled on top, along with ham and swiss cheese hearts (which are just made using a cookie cutter.)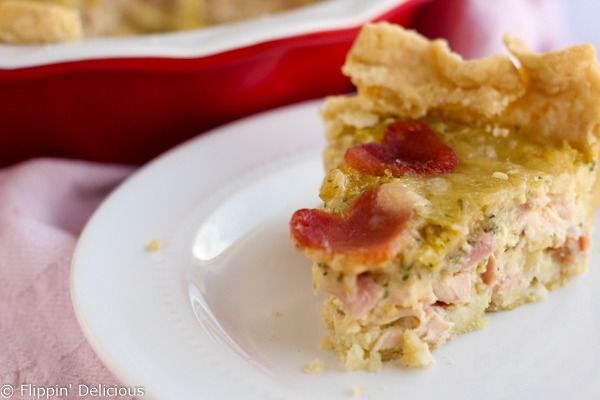 Pro-tip: when I need to make gluten-free breadcrumbs I run toasted gluten-free waffles through the grater attachment on my mixer or food processor. You can dry them out in your oven by baking at the lowest temperature until they are all toasty. Just be sure that the waffles you are using aren't sweet. If I'm planning to use them to make breadcrumbs I omit the sugar in the recipe.
The whole family will love this gluten-free quiche recipe!
Linked up at Gluten-Free Wednesdays, Allergy Free Wednesdays, Waste not want not Wednesday,
Linked up at Anything Goes