Welcome to Savoring Saturdays!
The most popular link this week was these Grain Free Sunbutter and Jelly Bars from Homemade Dutch Apple Pie.
HERE ARE A FEW OF MY FAVORITES FROM LAST WEEK:
It is the season of #pumpkineverything, so your Savoring Saturday Hosts wanted to highlight some of the droolworthy pumpkin recipes that have been linked up.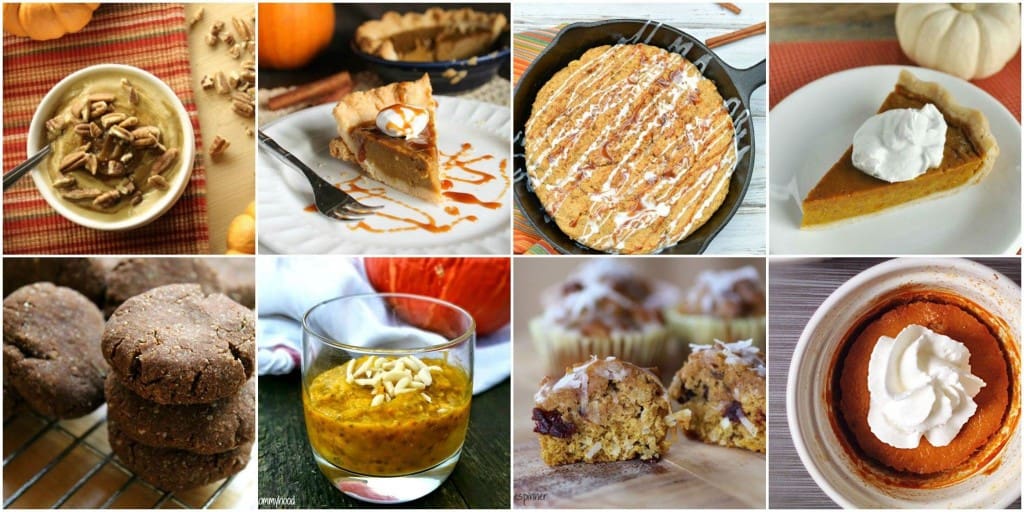 Autumn Pumpkin Spice Mousse Smoothie, from Jennifer Weinberg, MD
Giant Pumpkin Skillet Cookie, from Fearless Dining (pictured)
Maple Pumpkin Pie, from Allergy Free Alaska (pictured)
Mini Lo-Carb Pumpkin Pies, from My Life Cookbook (pictured)
Paleo Pumpkin Pie, from Tessa the Domestic Diva (pictured)
Pumpkin Chia Seed Pudding, from Welcome to Mommyhood (pictured)
Pumpkin Pudding Bars, from Gluten Free with Judee
Pumpkin Spice Yogurt, from Sweet & Spicy Monkey (pictured)
Pumpkin Sunrise Muffins, from Gluten-Free Easily & the Gluten-Free Spinner (pictured)
Soft Spiced Pumpkin Cocoa Cookies, from Strength & Sunshine (pictured)
BE SURE TO CHECK IN WITH ALL THE LOVELY HOSTS OF SAVORING SATURDAYS…
Here is what we've been up to this week: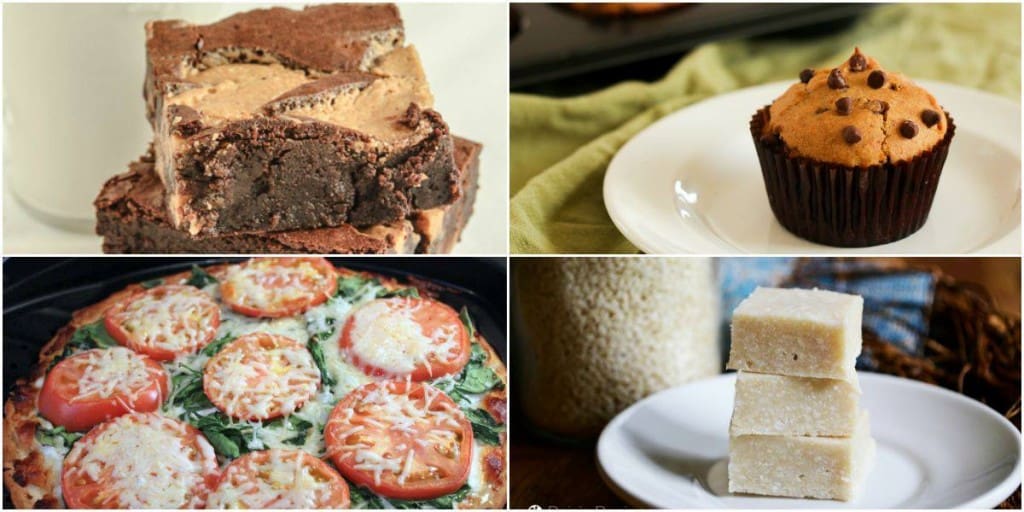 Gluten Free Peanut Butter Swirl Brownies from Elle
Gluten Free Pumpkin Chocolate Chip Muffins from Me
Gluten Free BLT Pizza from Ali
Sesame & Coconut Halva from Raia
Wanna share with us?
Feel free to link up one or two of your own posts about:
healthy

whole

,

gluten-free

 food
do-it-yourself stuff/crafts
gardening/farming/homesteading
homeschooling
housekeeping
food politics
healthy living
whatever you're grateful for today!
Please note: If your post doesn't fit these guidelines, it will not be featured! If your post is in any way inappropriate, it will be deleted from the party. Please keep your posts encouraging!
Now let's get to this weekend's party!
Once you've added your link here, please link back to Savoring Saturdays at the bottom of your post. Don't forget to come back next week!