This easy-to-make Gluten-Free Peppermint Brownie Popcorn is full of holiday flavors. Perfect for gifting or sharing at your next holiday party. This post has been compensated by Collective Bias, Inc. and its advertiser. All opinions are mine alone. #BIGSeason #BigLots #CollectiveBias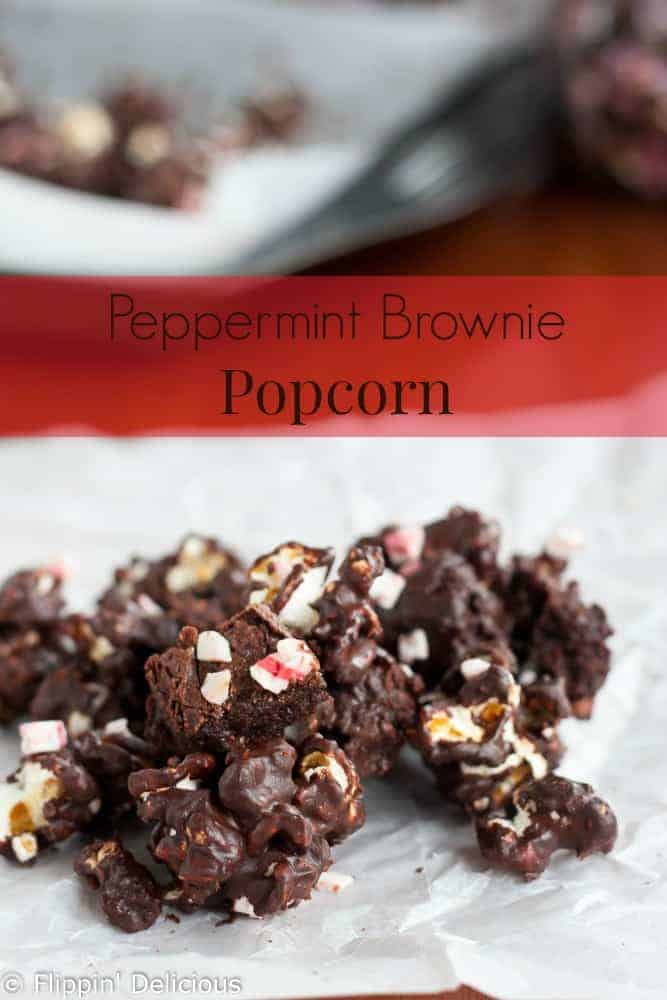 The holidays are busy. It is irrefutable. There is just a lot going on.
You are supposed to be able to stay on top of getting gifts for everyone, even making thoughtful homemade treats to share. It is a lot to keep track of.
Santa isn't the only one who needs a list that needs checking twice during the holidays. I think I have half a dozen lists!
That is one reason why I love this gluten free peppermint brownie popcorn recipe. Just a few simple ingredients, and a few minutes. It is perfect for gifting!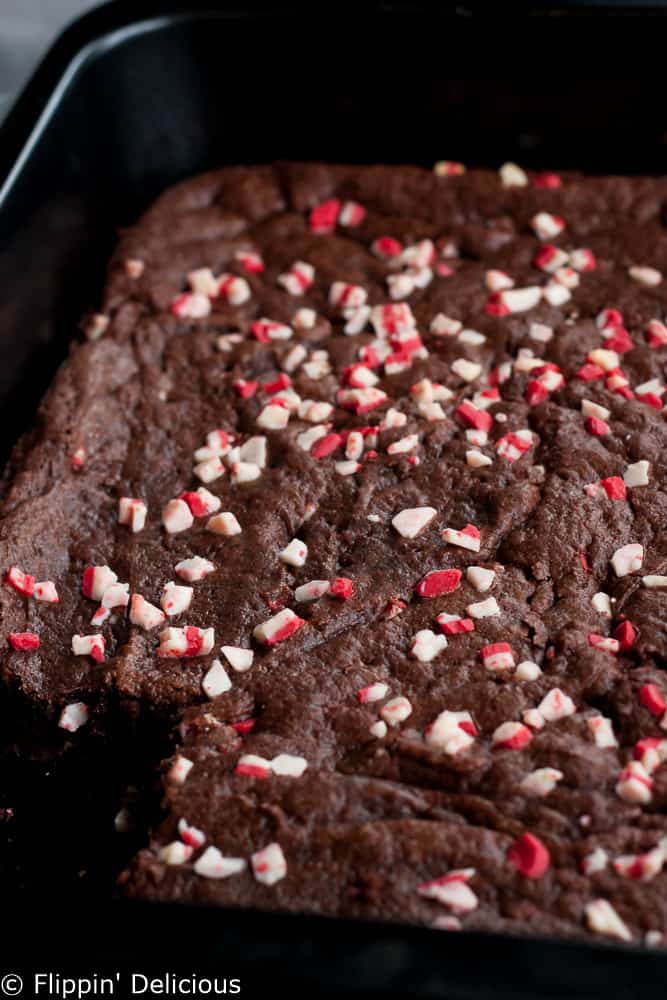 I had heard from some of my gluten-free blogging buddies that Big Lots often has some great gluten-free products. I hadn't checked it out yet, but have been wanting to for a long time.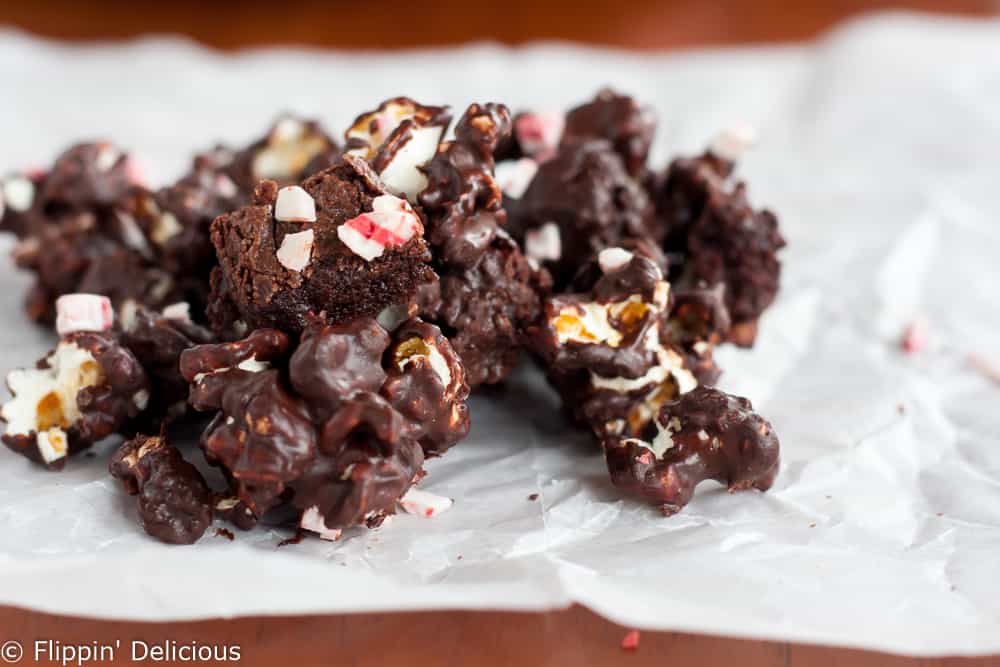 I was pleasantly surprised that I really could get everything I needed at Big Lots, and for a good price too. My Big Lots even had a Bob's Red Mill section full of gluten-free mixes. I grabbed a gluten-free brownie mix to use for this peppermint brownie popcorn recipe, and a gluten-free cornbread mix to use for Thanksgiving.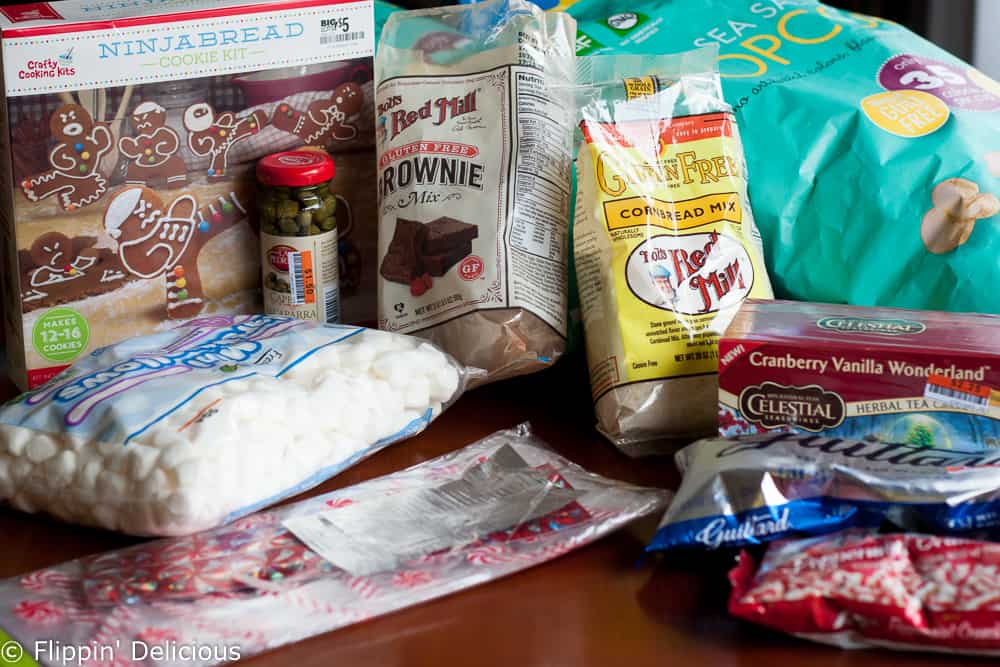 They really had a pretty extensive food section full of quality ingredients at great prices. I was able to get all of the ingredients to make my gluten free peppermint brownie popcorn, plus the cute peppermint and candy cane packaging to go with it.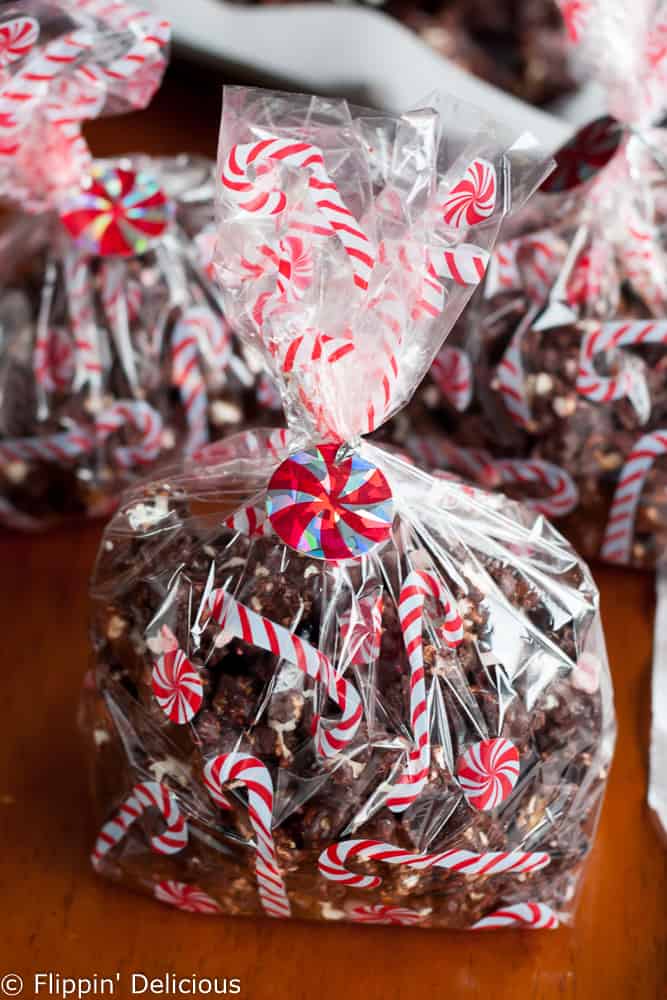 Also, awesome baking items (I found a ninja-bread-man cookie set!) and this cute little santa spatula that I used.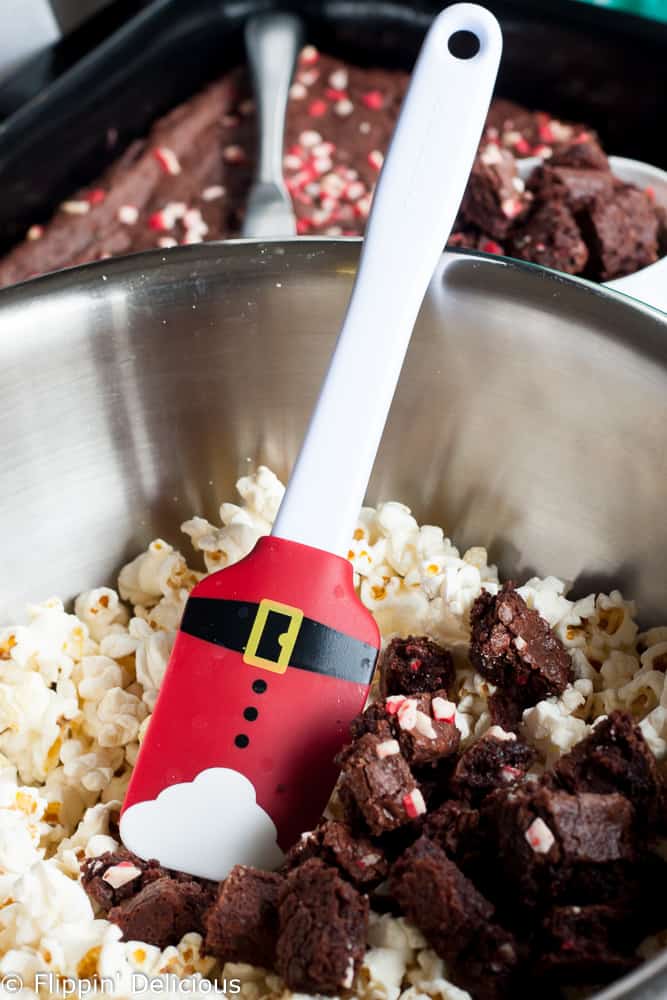 I was also able to get the last few Christmas presents I needed for my girls (a Doc McStuffins stethescope for Miss E and a shape sorting toy for Baby T), plus the wrapping paper from two family favorites: Star Wars and My Little Pony! I'm in geek heaven from my wrapping paper finds.
And I even found cupcake ornaments. CUPCAKE ORNAMENTS! I couldn't pass those up.
Of course,  styles and assortment vary by store. But that just means you might find even cooler stuff at your store. For me, Big Lots was a one stop, get everything I need, shop.
Leaving me a little more time to tackle the rest of my holiday to-do lists!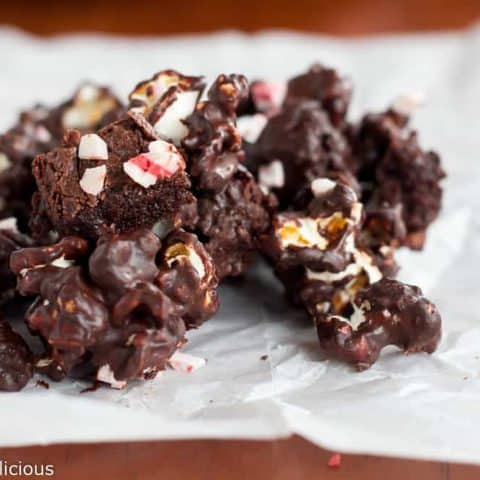 Peppermint Brownie Popcorn
Yield: 8 cups

Prep Time: 15 minutes

Cook Time: 30 minutes

Total Time: 45 minutes

This easy-to-make Gluten-Free Peppermint Brownie Popcorn is full of holiday flavors. Perfect for gifting or sharing at your next holiday party.
Ingredients
1 gluten-free brownie mix, with ingredients to bake (I used Bob's Red Mill)
1 cup peppermint candy crunch bits (I used Andes, they come from a gluten free, peanut free facility)
6 cups popped popcorn
2 cups chocolate chips
1 tablespoon coconut oil (optional)
Instructions
Prepare the brownie batter, stirring in ¼ cup of the peppermint bits. Spread the batter into a prepared pan and sprinkle with another ¼ cup of peppermint bits. Bake according to directions. (I used a larger 9x13 pan and baked less time so that I'd have thinner brownies.)
Cut cooled brownies into small pieces and set aside.
Line a baking sheet with parchment paper.
Fill a large mixing bowl with the popcorn. Add 2 cups of brownie chunks on top.
Melt 1 ¾ cups of chocolate chips in a microwave safe bowl, heating in 30 second increments until just barely melted. Once melted stir in the remaining ¼ cup of chips and the coconut oil until smooth.
Pour the chocolate over the popcorn, add 1/ cup of peppermint bits, stir to coat evenly. Immediately spread on a prepared baking sheet and sprinkle with the remaining peppermint bits.
Cool, and then break into pieces.
Notes
The coconut oil helps the chocolate to set up firm and shiny. It also helps it to be thin enough to coat the popcorn without clumping together. Use refined coconut oil for less of a coconut taste. You can omit the coconut oil if you'd like. I just found it made the chocolate easier to work with.
Nutrition Information
Yield 16 Serving Size 1
Amount Per Serving Calories 192Total Fat 9gSaturated Fat 5gTrans Fat 0gUnsaturated Fat 3gCholesterol 0mgSodium 35mgCarbohydrates 31gFiber 2gSugar 21gProtein 1g

All nutrition info is a guestimate and will vary depending on the ingredients you use.


For more holiday inspiration follow Big Lots on Facebook, Twitter, Pinterest and/or Instagram. What are you going to create this holiday?