Welcome to Savoring Saturdays!
I am sad to say that this is going to be my last week participating in Savoring Saturdays. I love Raia, Elle, and Emily and will really miss doing the party with them every week. I just don't have the time to commit to it anymore. Don't worry, Savoring Saturdays will continue, I just won't be hosting the party anymore. Be sure to link up with one of the other lovely ladies next week.
Thank you taking time to stop by and/or link up. Every link gets pinned and commented on, and then I share all the posts that I feature on Facebook and Twitter, and comment on them too. We like to share the love!
The most popular link this week this collection of 55+ Healthy Gluten Free Cookies and Brownies and Bars from This is So Good.
HERE ARE A FEW OF MY FAVORITES FROM LAST WEEK:
I love these fresh Rainbow Veggie Salad Rolls with No-Peanut Sauce from Forest and Fauna. I need to get my hands on some of those coconut wraps.
I have yet to make Blender Muffins, but I think that these Almond Butter Blender Muffins from A Saucy Kitchen would be a great recipe to start with.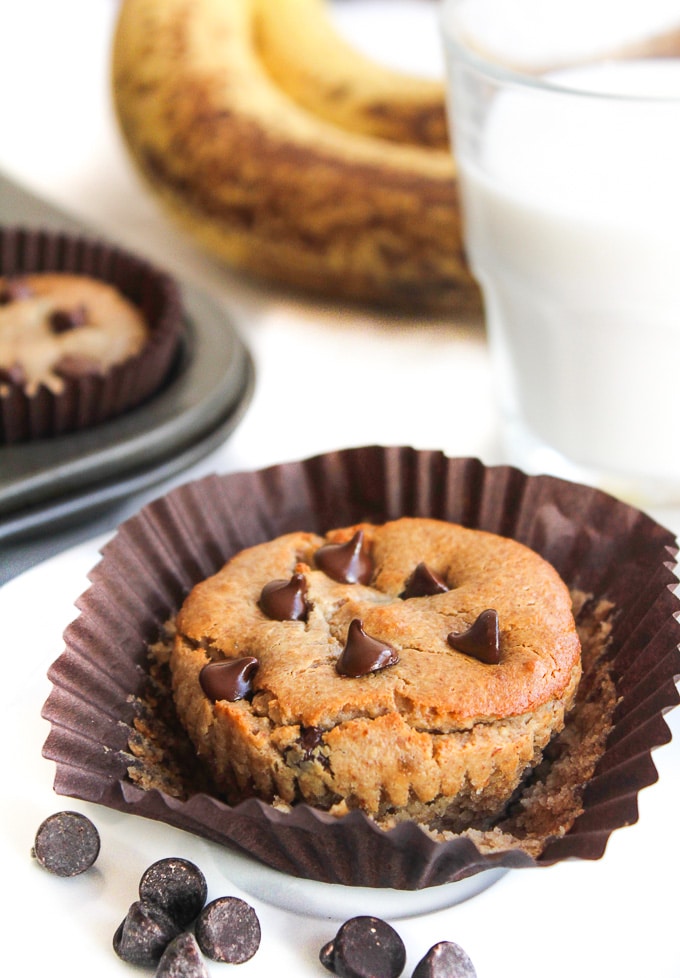 I love this Sweet Potato Breakfast Skillet with Sausage from Allergy-Free Alaska! Eggs baked in hash give me all the happy breakfast feelings.
BE SURE TO CHECK IN WITH ALL THE LOVELY HOSTS OF SAVORING SATURDAYS…
Here is what we've been up to this week: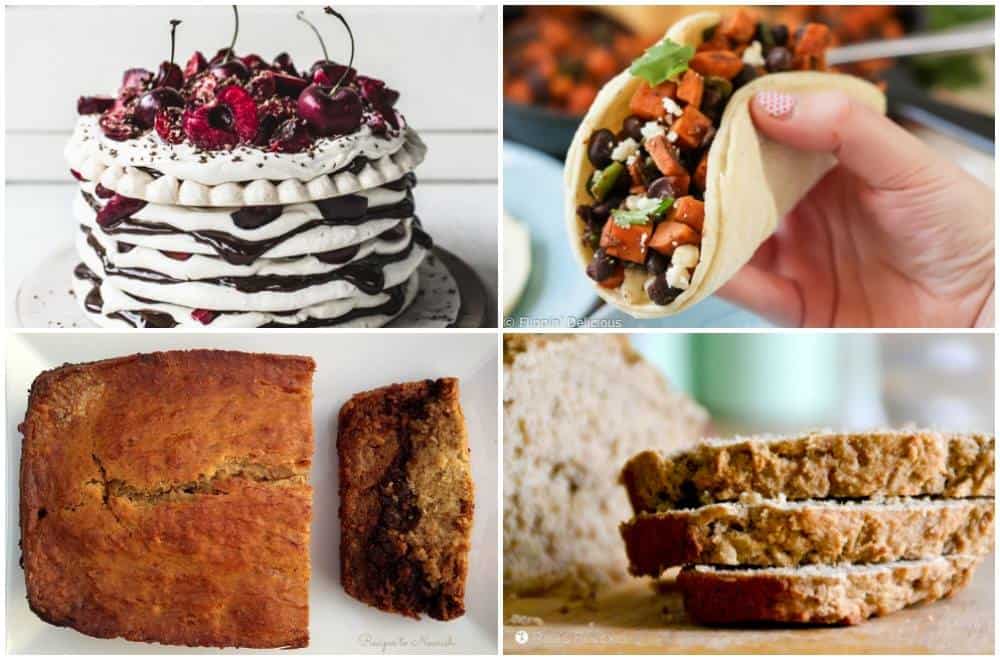 40 Gluten-Free Cherry Desserts from Elle
(Chocolate & Cherry Meringue Stack Cake from Top with Cinnamon pictured)
Sweet Potato Black Bean Vegetarian Tacos from Brianna
Grain-Free Chocolate Swirl Banana Bread from Emily
Applesauce Banana Spice Bread from Raia
Wanna share with us?
Feel free to link up one or two of your own posts about:
healthy

whole

,

gluten-free

 food
do-it-yourself stuff/crafts
gardening/farming/homesteading
homeschooling
housekeeping
food politics
healthy living
whatever you're grateful for today!
Please note: If your post doesn't fit these guidelines, it will not be featured! If your post is in any way inappropriate, it will be deleted from the party. Please keep your posts encouraging!
Now let's get to this weekend's party!
Once you've added your link here, please link back to Savoring Saturdays at the bottom of your post. Don't forget to come back next week!