In case you didn't know, May is Celiac Disease Awareness Month. I thought… "what better way to celebrate than to give YOU all of my favorite gluten free things!" So that is exactly what I am doing! I am super excited to be able to share all of my favorite gluten free things with you to celebrate #CDAM16. The giveaway will be open for the entire month, 5/1/16-5/31/16 so spread the word and share this giveaway with all of your friends so that nobody misses out.
Plus… there are 11 winners!
I am a big fan of Canyon Bakehouse and all of their products! I have been working with Canyon Bakehouse since December and I have just loved creating recipes using their products and sharing them with you. Because of Canyon Bakehouse I really do #LoveBreadAgain. Reuben sandwiches on Rye-style bread, soft hamburger buns, and of course their brownie bites. The brownie bites always disappear as soon as my hubby sees them. All of their products are free of dairy, nuts, and soy too. Canyon Bakehouse is giving away 1 of each of their Gluten Free Products so you really do get to try all of my favorites, because how am I supposed to pick!
Here are some of my Canyon Bakehouse Recipes: GF Buffalo Chicken Grilled Cheese Dippers, DF GF Sandwich Sushi, GF Pepperoni Pizza Grilled Cheese, GF Raspberry Chocolate Truffle Brownie Bombs, GF Reuben Sandwich Dippers, GF Cheesy Garlic Pull Apart Bread (aka crack bread), and GF Eggnog Bread Pudding with Bourbon Caramel Sauce
I met GF Jules at FABlogCon last November when we went on a tour of gluten free bakeries and restaurants in the Denver area with Michelle from My Gluten-Free Kitchen. Jules is a leader in our gluten-free community, helping to spread awareness and make it possible for everyone to enjoy their favorite goodies. Jules is giving away $20 credit so that the winner can order whatever they want from GF Jules. My personal favorites are her gluten-free bread mix, gluten free pizza crust/baguette mix, and gluten free graham cracker mix. It would also be a great way to stock up on GF Jules GF flour blend. It is the lightest, finest gluten free flour that I have ever used!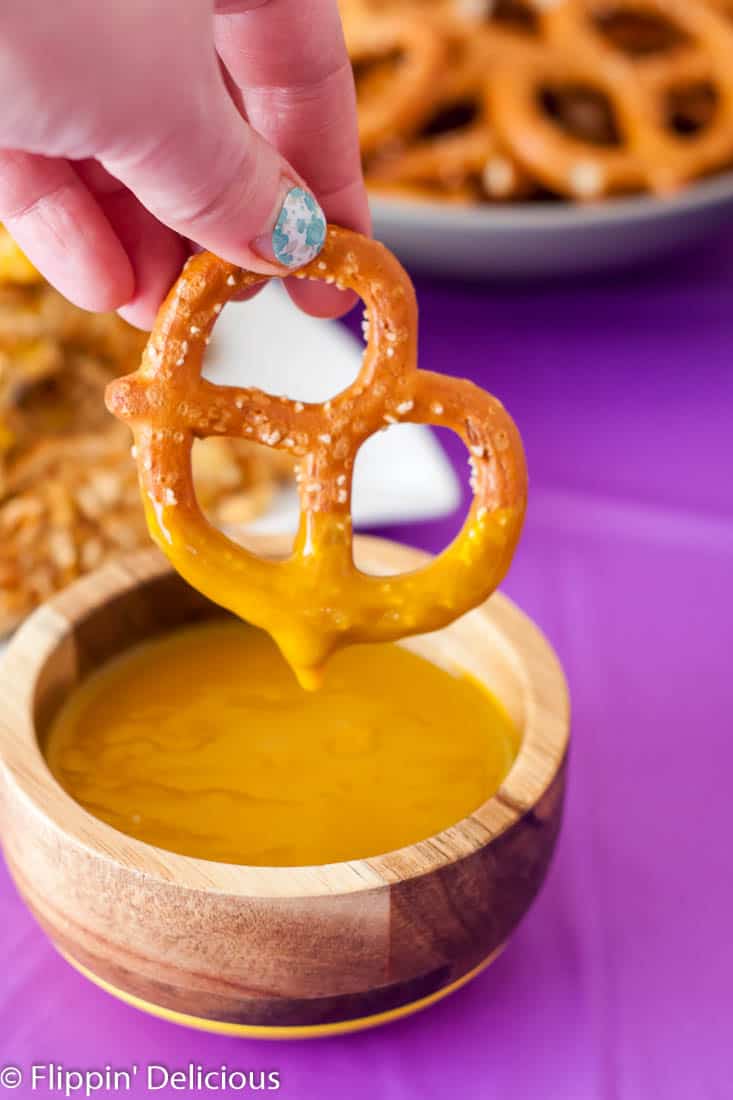 Glutino is definitely a gluten-free leader! They are always coming out with new gluten-free products so that we can enjoy our old favorites (and their pretzels are da-bomb!). They have such a wide selection of products, it is hard to pick my favorites. Though I can't really pick a favorite, I did want to share the Glutino Goodies that I have used here on Flippin' Delicious so Glutino is giving away a Gluten Free Yellow Cake Mix, Gluten Free Cinnamon Sugar Bagel Chips, Gluten Free Pretzels(orginal and honey mustard flavored). Their honey mustard pretzels were my favorite during our #NationalPretzelDayParty. You can use the cake mix to make my gluten free dairy free coconut cake (or make it as directed, because yellow cake is awesome by itself.) And if you missed the No-Bake White Chocolate Cinnamon Sugar Cookies I made over the holidays now is your chance to make them, some readers told me they had a hard time finding the bagel chips locally.
I can't skip Udi's (Glutino's sister company!) I LOVE lots of their products too but one of my favorites has to be their Soft & Chewy Snickerdoodles. When I first started blogging I made Snickerdoodle Truffles using them (please ignore the OLD pictures), but it was really hard to not eat them all. Either way you enjoy them, you can't go wrong. Udi's is also giving away a loaf of their Millet Chia Bread, Family Size White Bread, and a bag of their Au Naturel Granola. I have always loved eating granola for breakfast. When I don't make my own, Udi's is the brand I normally buy. (I used it in these blueberry yogurt granola parfaits.)
I love that all of Enjoy Life Foods products are Top 8 Free! That has become especially important over the last few months as my family has had to go dairy free too. Enjoy Life Foods has all of the dairy-free chocolate! Big chocolate chunks, morsels, and mini chips plus their Choco BOOM Bars that are perfect for munching (they even have one that reminds me of a Crunch bar!) Enjoy Life Foods is giving away a sampler of their Top 8 Free Crunchy Cookies. They are perfect for frosting, filling, using as a crust, or just munching on when you want something sweet. I try to keep some on hand so I have safe "emergency" treats. You can check out how I decorated them for Valentine's Day.
I LOVE SoDelicious's dairy-free frozen dessert! I hadn't had cookie dough ice cream for YEARS until I discovered that all of their ice creams are gluten-free (the ice cream sandwiches are not.) I have to say… my favorite flavor is their snickerdoodle cookie dough. I am a big snickerdoodle fan, and cookie dough fan, so it just makes me swoon! Since my hubby and baby have gone dairy free over the past few months So Delicious has become a brand that I feel like I can depend on. It doesn't just end with their ice cream, their cocowhip is so creamy and sweet, and I also have tried and loved several of their dairy free milks. SoDelicious is giving one winner 5 VIP product coupons, so you can get your favorites or try something new.
I stumbled across Modern Table Meals last fall at Target. And I bought ALL of their meal kits! I am constantly tweeting pictures of their pasta meal kits saving my butt at dinner time. Their pasta is made from lentils, so each serving has 20g of protein! I especially love their meal kits (but I love their pasta too.) On those days when the baby is screaming on my leg and my preschooler wants me to help her build a lego tower (or clean up her lego tower) I love that all I have to do is boil water and toss the contents of the bag in. It honestly is easier that loading my kids up in our van to get "fast food", a lot less expensive, and a much healthier meal option. Plus, I feel safe eating it, and I rarely feel safe eating something I got at a drive-thru. Modern Table Meals is giving away some of their NEW pasta meal kits: Creamy Mushroom and Cheddar Broccoli! I just tried the Cream Mushroom, and I must say it is dabomb.com!
Chrystal, the blogger behind Gluten-Free Palate, and I became fast friends last fall. She had a question so we set up a phone call and we have been friends ever since. We will talk on the phone for HOURS, but we actually haven't met in person yet! That is changing this month, we are competing together in a Cupcake Battle at a food blog conference. I am so excited to represent our gluten-free community as we face some traditional bloggers in a cupcake face-off. Chrystal specializes in sharing recipes made with 10 ingredients or less on her blog, Gluten-Free Palate. She is giving a winner 1 copy of her cookbook: Sweet & Simple Gluten-Free Baking. All the recipes have minimal ingredients making her recipes attainable for everyone.
If you haven't followed Erica, the writer behind Celiac & The Beast (both the blog and the book) you are definitely missing out. No one is as genuine, spunky, and funny as Erica. She tells it like it is, and is a true advocate for the celiac community. I am so excited that she agreed to give away a copy of her book, Celiac & The Beastt: A Love story between a gluten-free girl, her genes, and a broken digestive tract.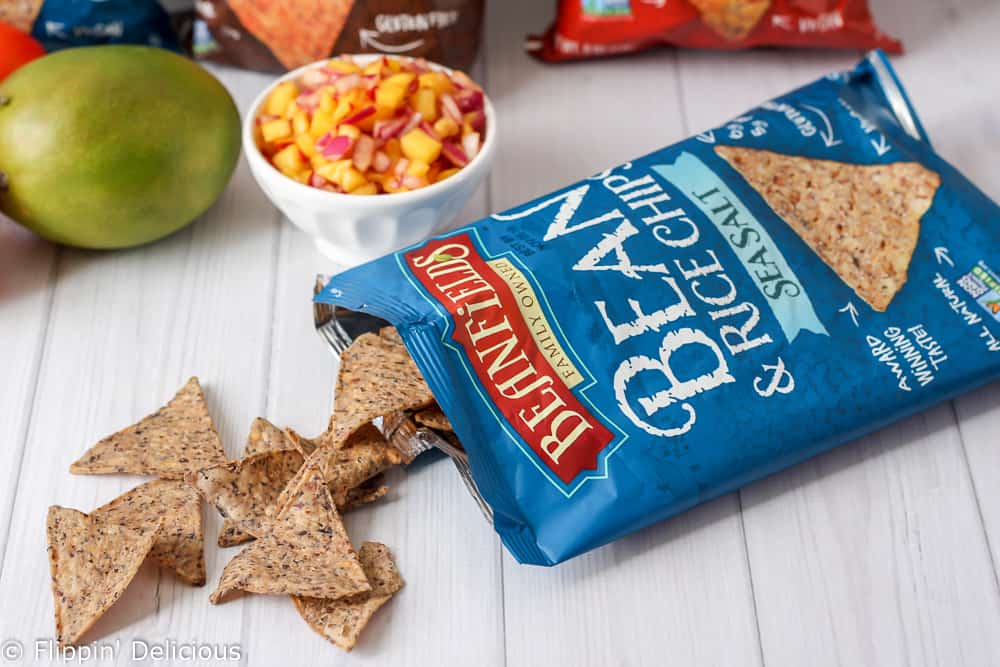 Beanfields is another company that I met at FABlogCon last year. I immediately fell in love with their Bean & Rice Chips. They are all gluten free, dairy free, and vegan! Even their flavors like Ranch and Nacho. They just came out with a Jalapeno Nacho Bean & Rice chip that just might knock Nacho out of our "favorite chip" position. I have to hide my Beanfields chips whenever I get them, or my husband will do a "magic trick" and make them all disappear! Beanfields is going to send the winner a box with 12 bags of Bean & Rice Chips so you get to try all the flavors. They wouldn't last longer than a week or so in my house…
Free2B Foods has re-created one of my favorite candies to be peanut free! With their SunCups (and their Mint Cups and Caramel Cups) my severely peanut allergic sister can share one of my favorite treats with me. All of their products are gluten and peanut free, and soon they will be dairy free and soy free too (I CAN NOT WAIT!) Free2B Foods is giving a winner 5 VIP product coupons, so you can pick the flavors you want.
And finally, how can I run a #CDAM16 giveaway without giving away a signed copy of my cookbook, The Essential Gluten Free Cookie Guide! More than 50 gluten-free cookie recipes, it is sure to have your old favorites and I think you'll discover some new favorite cookies too.