Gluten Free Cannoli Poke Cake has the iconic fluffy ricotta filling of a cannoli with just a fraction of the work!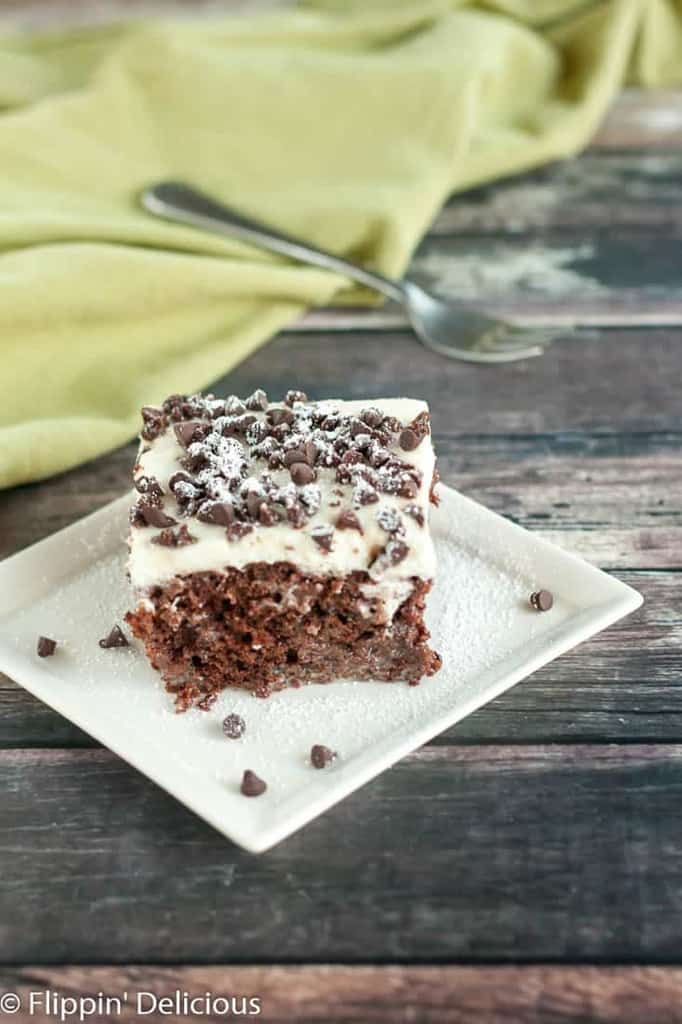 I have been craving cannolis. The fluffy ricotta filling and the chocolate chips…. there is something about the combo that just has been calling to me.
But I don't have the time to make cannoli shells, so I needed another vehicle to deliver the sweet ricotta filling.
In comes the infamous poke cake…
Poke cakes are a glorious dessert. They are easier than layer cakes, since you don't have to stack and frost them. They are a great way to dress-up a cake mix too.
The holes poked into the cake are oozing with sweet and creamy condensed milk (or whatever it is you've filled the holes with) and they are easily topped with whipped cream.
Or in this case… a sweet and fluffy ricotta whipped cream. And mini chocolate chips.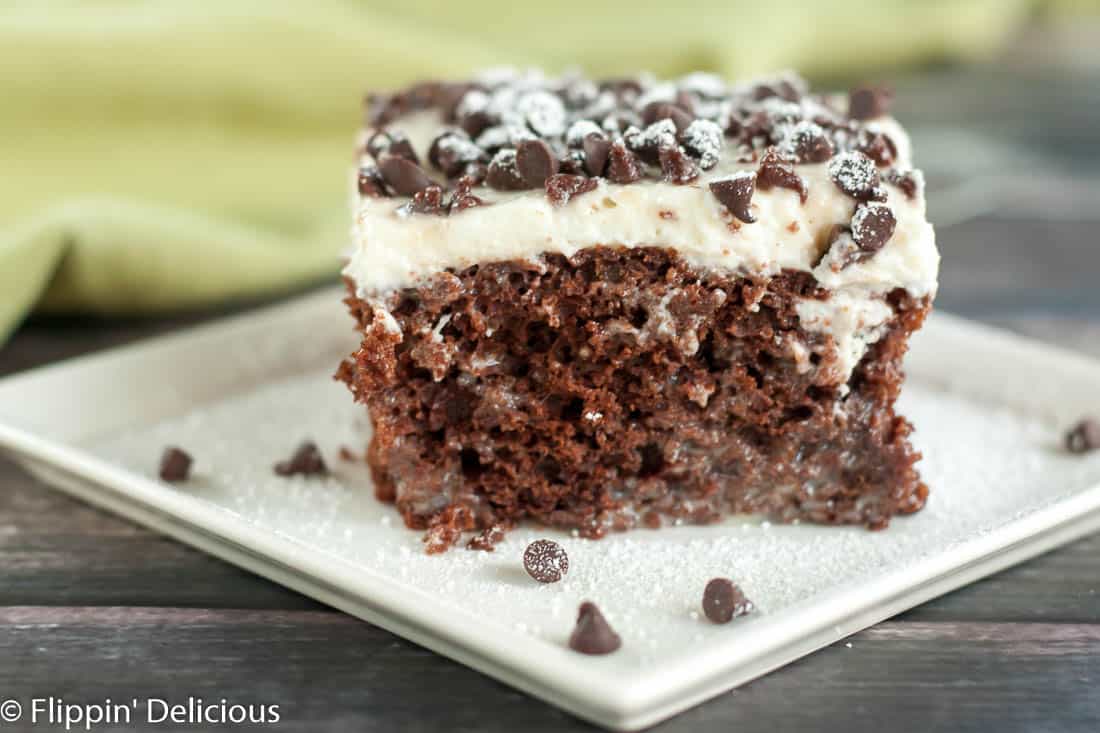 I used a chocolate cake mix that I found on sale, but you can use my gluten free best chocolate devil's food cake or go the vanilla route and use my homemade gluten free white cake mix.
After the cake is baked in a 9×13 pan all you have to do is poke holes all over and pour an entire can of sweetened condensed milk over it. Let is soak into every nook and cranny!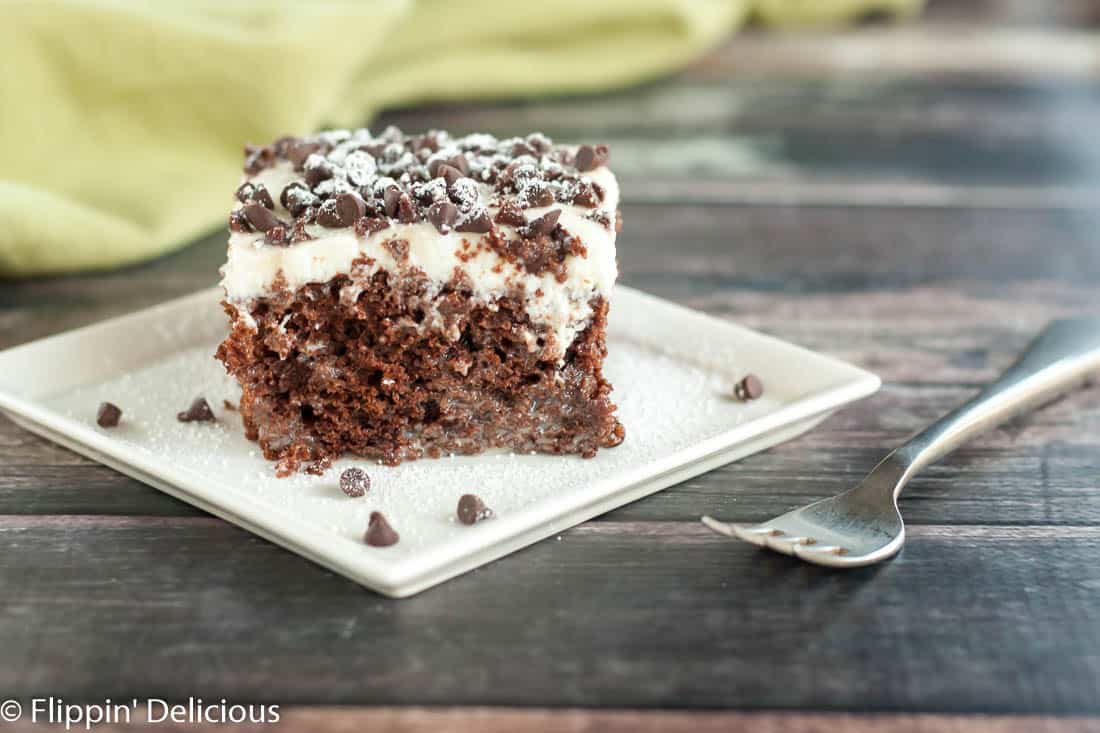 The ricotta cannoli filling comes together quickly and easily with only 3 ingredients! A sprinkle of mini chocolate chips and powdered sugar and your gluten free cannoli poke cake is done!
This is the perfect easy dessert to bring to a potluck or family gathering, it is a definite crowd pleaser!

Gluten Free Cannoli Poke Cake Recipe
Gluten Free Cannoli Poke Cake has the iconic fluffy ricotta filling of a cannoli with just a fraction of the work!
Ingredients
For the whipped ricotta topping
¾ cup whipping cream (can sub 1½ cups already whipped cream)
1½ cups ricotta
1 cup powdered sugar
Instructions
Poke holes approx 1 inch apart all over the cake using the handle of a wooden spoon.
Pour the sweetened condensed milk all over the cake and let is seep into the holes.
for the whipped Ricotta Topping
Whip the whipping cream to soft peaks in a stand mixer or in a bowl with electric beaters. Set aside.
In another bowl beat the ricotta and powdered sugar until smooth.
Fold the whipped cream into the ricotta.
Spread the whipped ricotta over the cake (make sure it is completely cool if you were using a warm fresh-baked cake.) Sprinkle the mini chocolate chips on top.
Chill in the fridge until serving.