10 Gluten-Free Prizes for 10 winners!
I wanted to take a little time away from the busy holiday season to give back to you, my followers and readers.
I contacted some of my favorite allergy-friendly companies and asked them to team up with me to send 8 of you a little holiday present.
Mabel's Labels
Mabel's Lables creates fun and easily personalized labels for your kids clothes, shoes, backpack, lunchbox, waterbottle, and containers or dishes. They won't come off in the washer, and are great for keeping track of your kids belongings and keeping your child away from their allergens.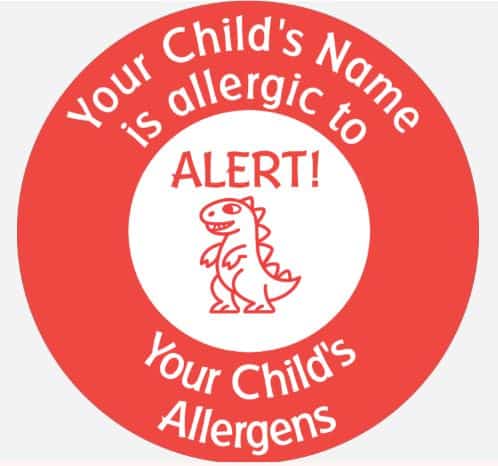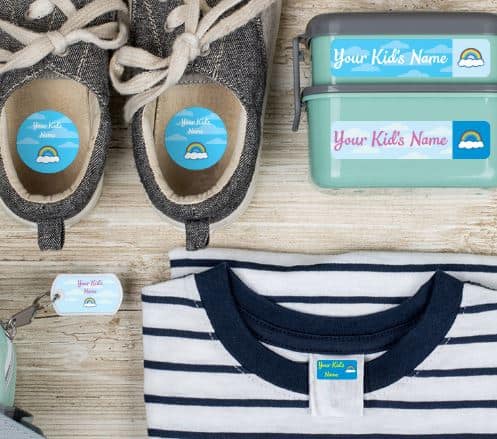 Mable's Labels is sending one winner a Big Kaboodle Label Pack and 1 pack customizable allergy alert stickers .
Enjoy Life Foods
I'm a long-time fan of Enjoy Life! My family loves their Chocolate Minis and are stoked that they came out with a fun holiday version. (The Halloween Mini's were a big hit at our house this past October).
You can bet my kids are getting them in their stockings this year! We've also been swapping our dairy-free kiddo's chocolate from the advent calendar (sent by her Grandma) with a Chocolate Mini.
All of Enjoy Life's products are free from the top 8 allergens, as well as sesame and sulfites. That means that their Holiday Chocolate Minis are gluten-free, dairy-free, vegan, and soy-free!
You can use BakeFreely18 to get up to 25% off of Enjoy Life's Chocolate Minis and Baking Chocolate, so stock up!
Red Apple Lipstick
Did you know that you need to use gluten-free lip products? If you pause to think about it, it makes total sense. Anything that touches your mouth inadvertently makes it into your mouth. When you have Celiac, it is important to use gluten-free lip care or your levels may not decrease.
I love Red Apple Lipstick, and was so excited to have them participate. Red Apple Lipstick is giving away a $50 in-store credit so you can pick your favorites.
You can pick your favorite gluten free lipstick color, try one of the holiday colors (pictured below) or another shade you've been eyeing. My favorite colors of all time are Petal Pusher and Unpinkable!
I love they Rallye Balm & Exfoliate duo, especially in the dry desert winter of New Mexico. I also bring Rallye Balm with me whenever I travel, I'll use it under my eyes or on dry patches on my hands.
Does mascara make your eyes itch? Try the Lash Project! I stopped wearing mascara until I tried it. It doesn't bother my eyes.
If you don't win Red Apple Lipstick's prize, you can always use my code "FlippinDelicious" to get $5 off of your order.
Zego
I met the founder of Zego 3 years ago when I first attended FABlogCon. I've looked forward to seeing her every year since! I love Zego's bars because they are made with real food and are low glycemic. Zego puts a lot of care (and testing) to make sure their food is safe for those with allergies.
My kids love the Just Fruit Bars and Chia Fruit Bars. They make a great snack!
One of Zego's new products is their seed & fruit Mix-Ins. Perfect for topping yogurt or fruit, adding to granola, or enjoying a handful as a quick snack.
Zego is sending one winner a bag of each Mix-In (Apple Cinnamon and Cranberry) and one of each of our bars 12 different bars. ($48 value)
FreeYumm
I tried FreeYumm's top-8-free bars and cookies just before FABlogCon and was an instant fan! They are based in Canada and use purity protocol oats. My favorites are the Ginger Cookie and Rasberry Chia Bar. They make a great on-the-go snack!
Their cookies are gluten-free, and vegan. Their bars have a touch of honey, so they aren't technically vegan but they are still free of the top-8-allergens.
Check out all of FreeYumm's gluten-free goodies HERE.
Rodelle
Rodelle's baking cocoa and extracts are a staple in my kitchen. Get your holiday bake on!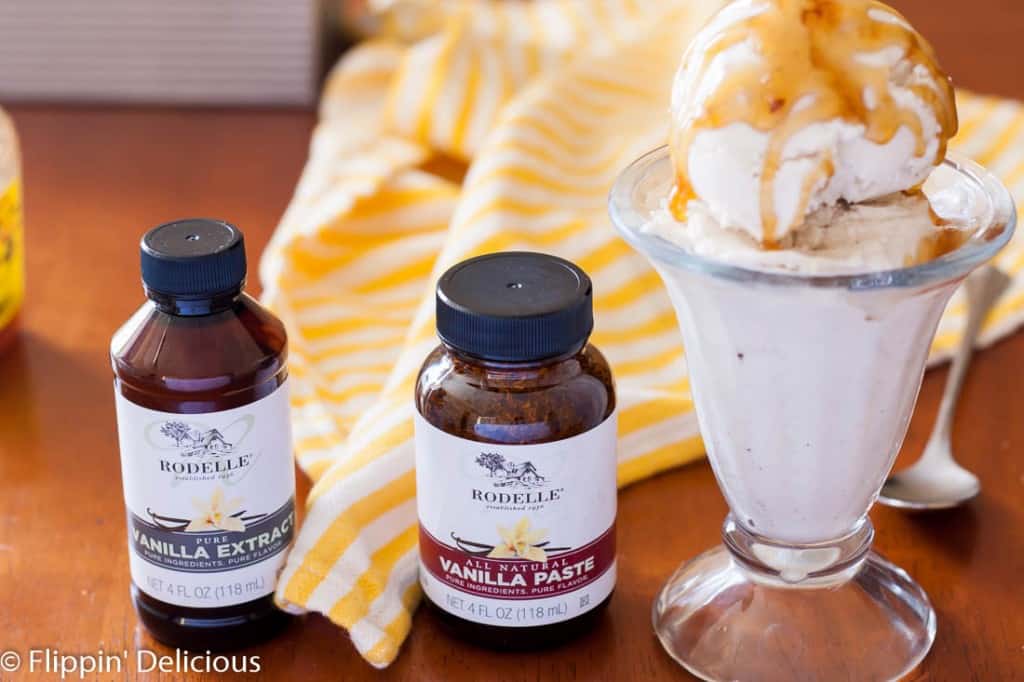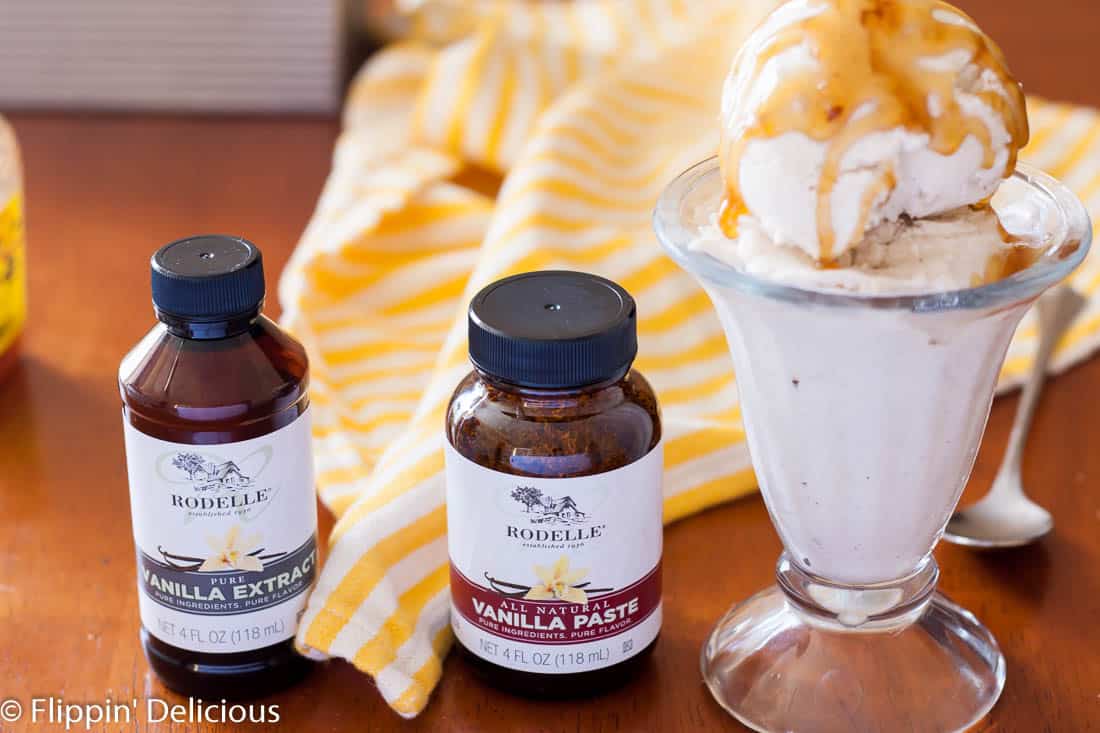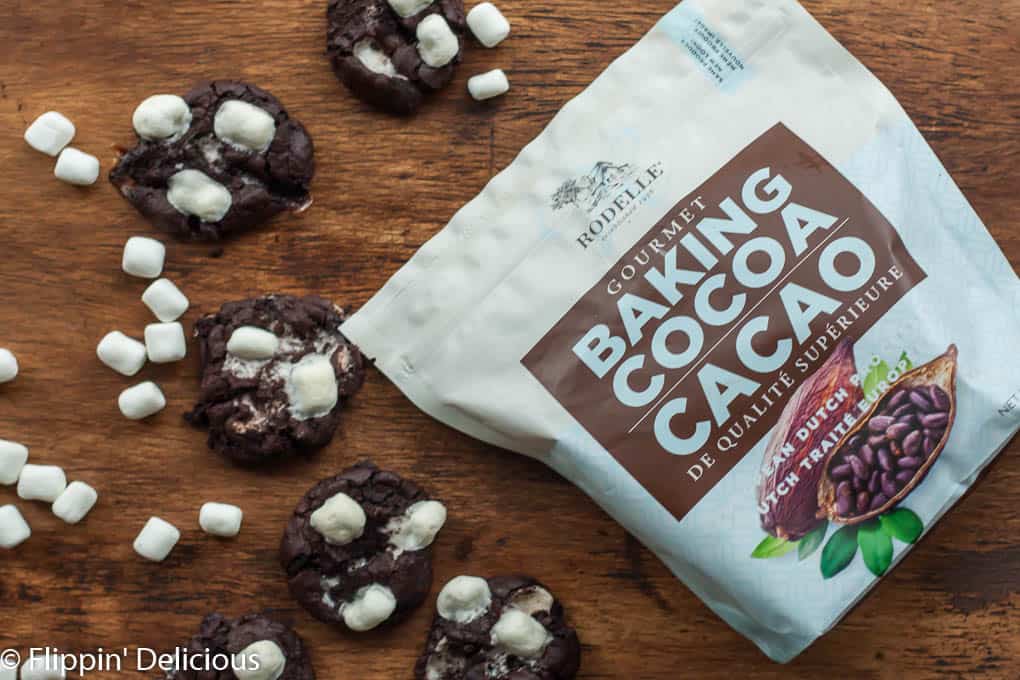 Rodelle is sending one winner all of the essentials, an 8oz canister of Gourmet Cocoa, 4oz bottle of pure vanilla extract, 4oz jar of vanilla paste and 2oz bottle of almond extract. Their cocoa powders and extracts are all gluten-free.
Learn more about Rodelle's products here.
Flax4Life
Flax4Life's products are all gluten-free, dairy-free, nut-free and made with flax! My family has been loving their muffins and brownies. They make a great snack that you feel good about.
Flax4Life is sending one winner a gift basket, including the following:
1 Bag of your choice of Granola( Apple Cinnamon, Banana Coconut, Chunky Chocolate, Cranberry Orange, or Hawaiian)
1 Single serve pack of Blueberry Muffin
1 Single serve pack of Carrot Muffin
1 Single serve pack of Chocolate Muffin
1 Single serve pack of Chocolate Brownies
1 Single serve pack of Toasted Coconut Brownies
1 T-shirt your choice of size and color
1 Flax4Life pen
1 Water Bottle
1 Reusable bag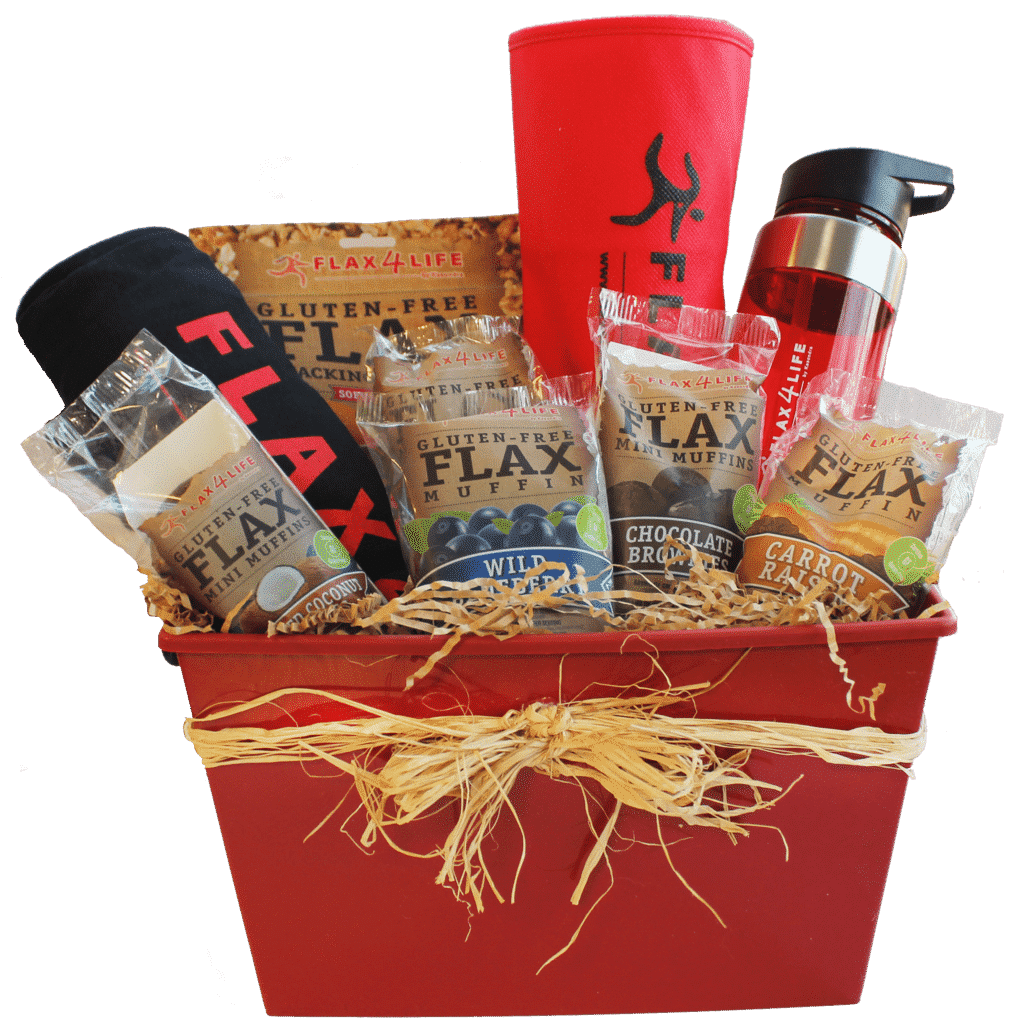 Jovial
Did you follow my trip to Jovial's Gluten-Free Getaway in Italy? If you didn't, make sure to read all about the cooking classes. I learned so much, and had a blast.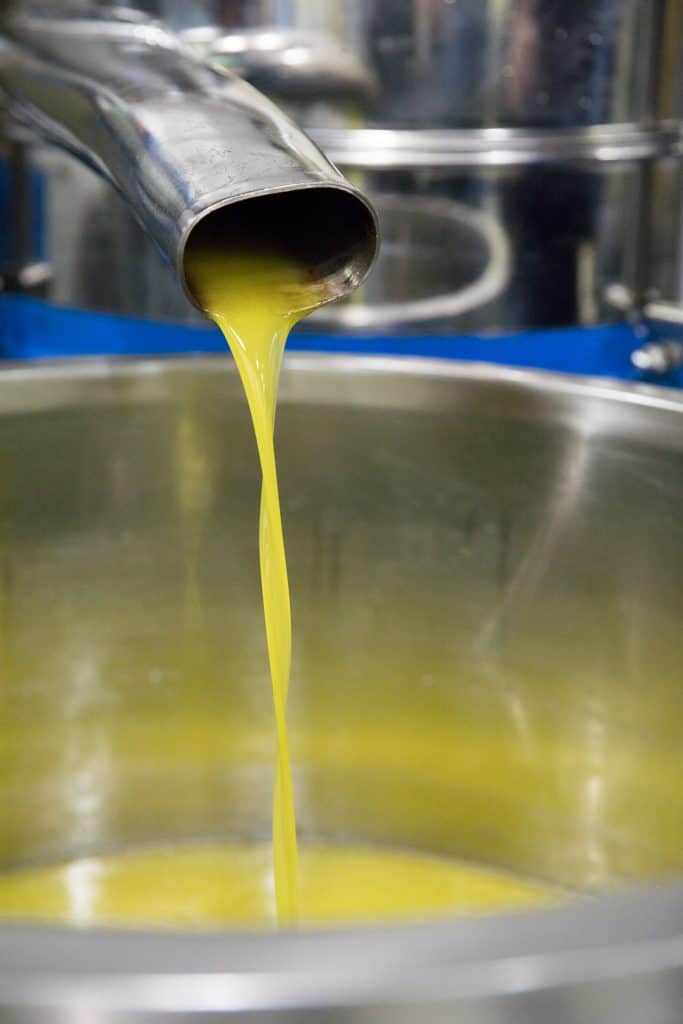 One thing I learned to appreciate during my time in Italy is the importance of simple, but quality ingredients. Jovial's Olive Oil is some of the best I've ever tasted! I was very excited when they offered to send a winner a bottle of their Olio Nuovo. It is the first press oil from this fall's harvest . This is generally something that many people have never had the opportunity to taste, but is something that Carla has been purchasing for her family for years.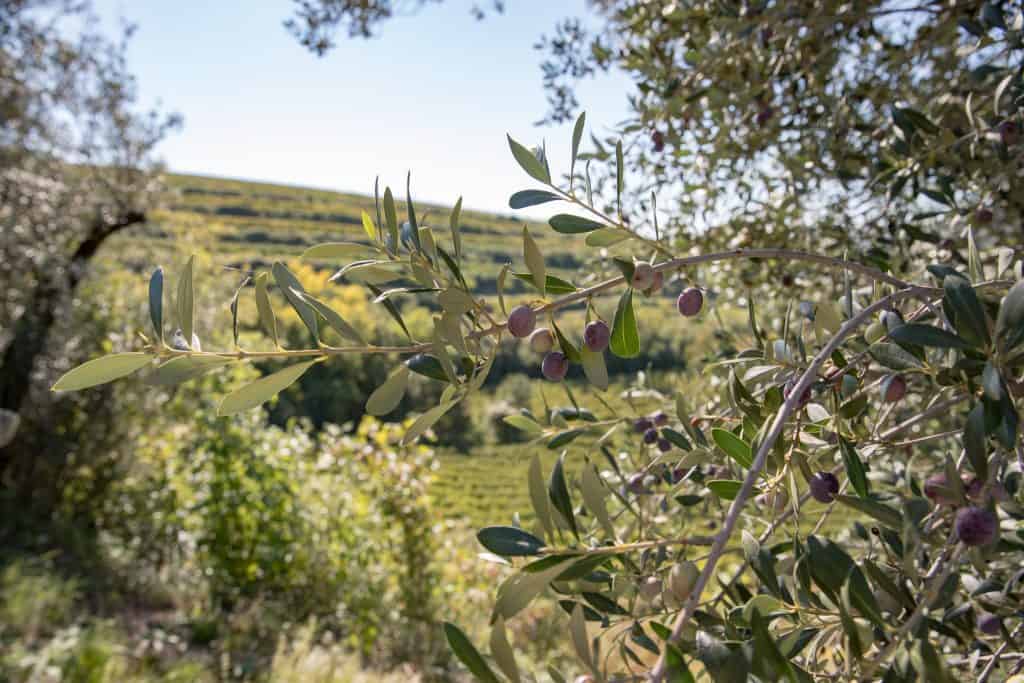 Pressed from heirloom olives cultivated by small scale farmers.
A small group of passionate farmers are working to save these unique varieties from extinction.
Decanting naturally removes sediment without filtering
The temperature never exceeds 80F during pressing
Acidity is less than 4%
Our facility is dedicated to pressing and bottling olive oil. It's a family run press completely free of gluten, nuts, seeds and other allergens.
The resulting oil has a delicate flavor, with the perfect balance of fruitiness.
I can't wait to taste it myself. You can learn more, or preorder bottles before they run out (in case you aren't the winner).
Home Free
I met Home Free at FABlogCon last month. Have you heard of them? Their cookies are made with gluten-free oats and are delightfully crisp. Plus, their holiday packaging is adorable.
We brought some of their Sugar Cookies with us when we went to our local Holiday Twinkle Light Parade. The kids loved them! They had to wait a long time for the parade to start, and the cookies definitely helped that wait go by quickly.
Check out more of their products HERE.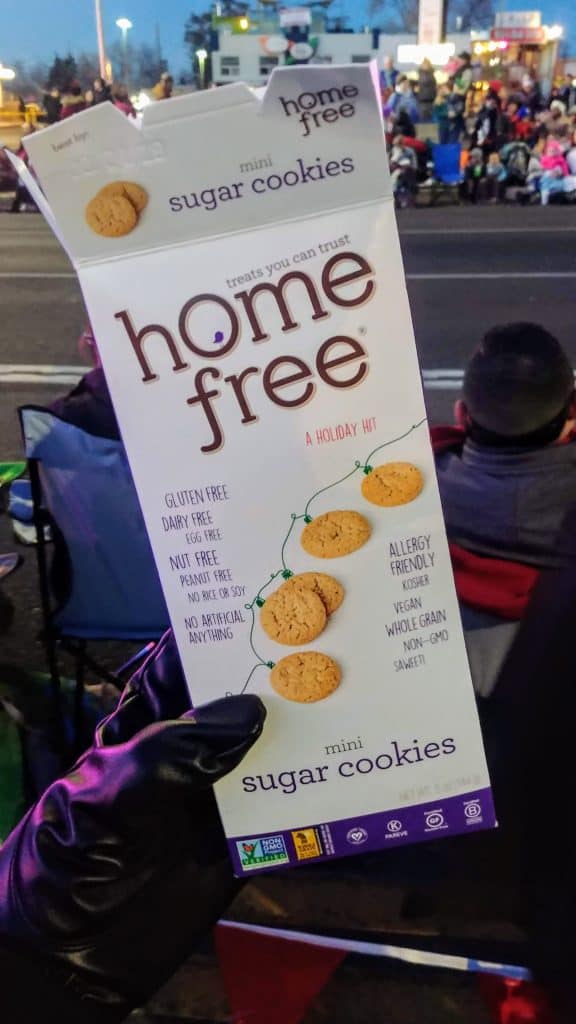 From me: A free e-copy of Gluten-Free Holiday Cookies
If you've followed me for long, you know I'm a gluten-free cookie fanatic. I'm excited to share my ebook, Gluten-Free Holiday Cookies with one of you!
Which prize are hoping to win? Comment below and tell me!