A bit about me— I'm Brianna and I started Flippin' Delicious more than 7 years ago because I believe that no one should have to miss out on their favorite foods just because they have to eat gluten-free or are juggling other food allergies.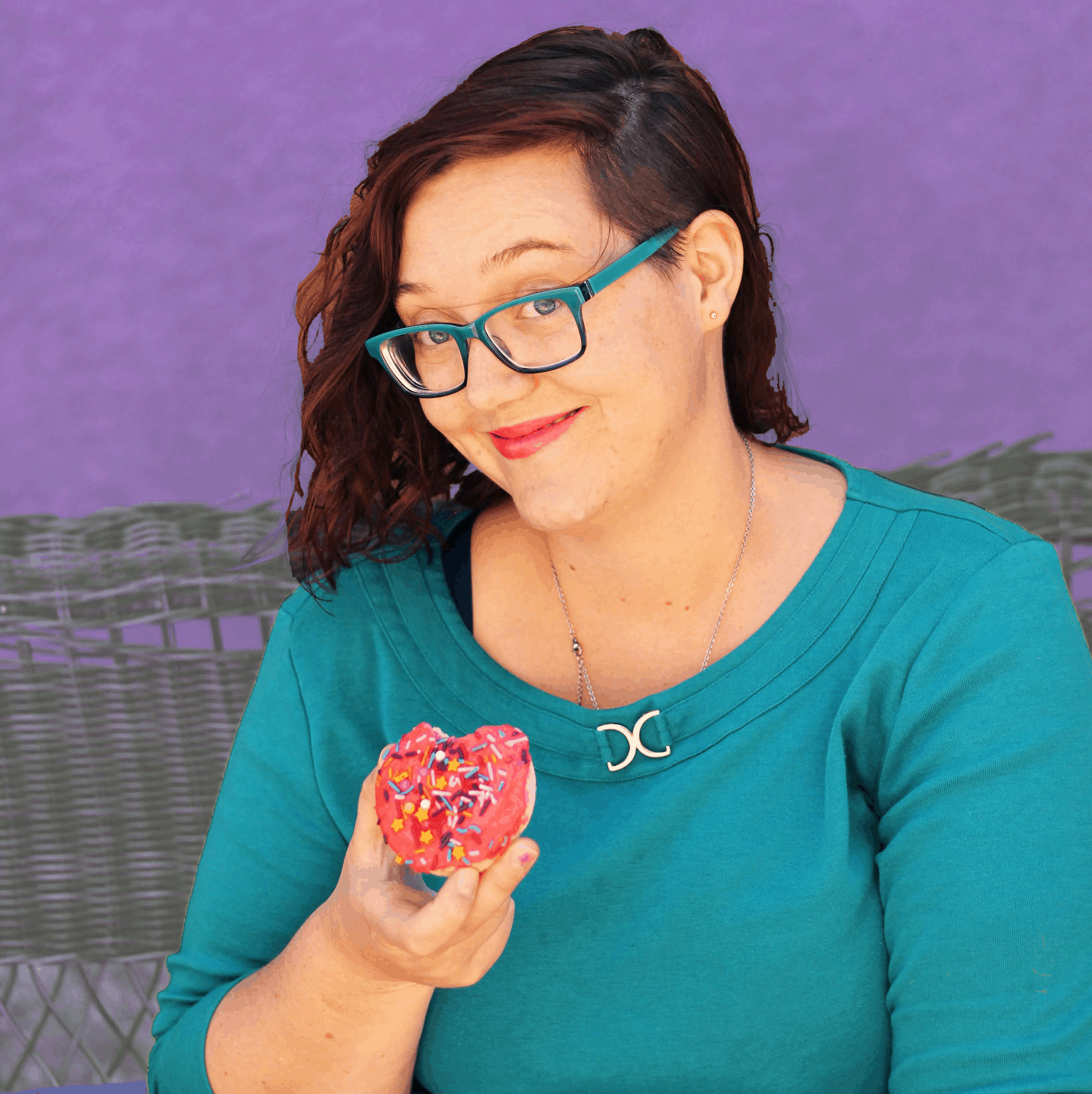 Everyone should be able to eat a cookie. And that cookie should be Flippin' Delicious!
I have always loved baking and cooking. Always.
When I was a little girl, I used to "cook" using an empty bookshelf (or my bed) as my stove top while wearing a "chef hat" (actually a doll dress) on my head. I was also caught "cooking" while on a camping trip with my parents: I put the carrot sticks in the skillet and filled our jug of milk with gravel. Once I got big enough to use a real stove, my food tasted slightly better.
Now I think it tastes a lot better.
When I was a teenager, my grandma was diagnosed with celiac disease. Since then, many others in our family have to follow a gluten-free lifestyle, including both my parents and several of my siblings. And myself.
Relearning to make my favorite things gluten-free was really hard at first, but now it's become a lifetime passion of mine to make gluten-free taste better than anything I've made before.

I love creating gluten-free allergy-friendly recipes for snack-worthy meals and desserts that taste just like what I had when I was a kid. I love sharing my recipes and ideas here on Flippin' Delicious.
I've also written and published 4 gluten-free cookbooks!
If you have a favorite childhood recipe that you have been craving a more allergy friendly version of send me a message or post on the Flippin' Delicious Facebook page. I love to hear your ideas!
From my cookie lovin' girls and myself, to you... Happy Baking & Happy GF Cookie Eating!