Allergy Mom's spend more time in the kitchen than most. Help your favorite allergy mom have the tools to make the most of her time in the kitchen.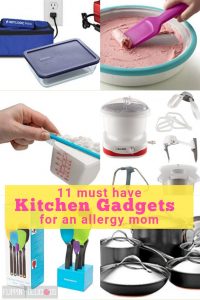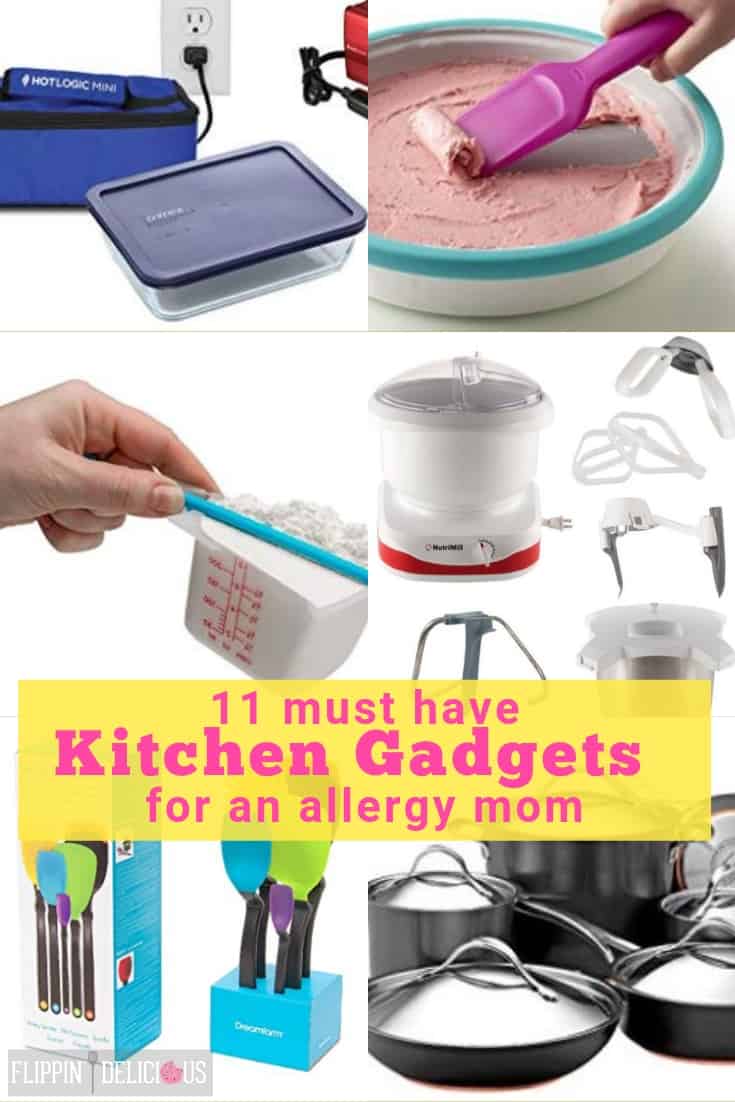 If you are looking for non-kitchen gifts for your favorite allergy mom or gluten free friend with celiac disease, you'll find the perfect gift on my 7 Gluten Free Gifts for your friend with Celiac Disease.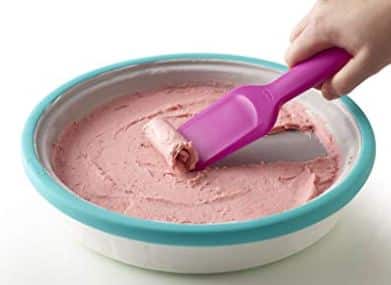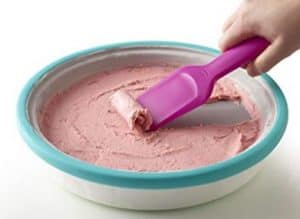 We got this fun ice cream maker from my mother-in-law for Christmas a few years ago. We love it!
It is so fun to mix your own flavors, and is easy to do.
After freezing the ice cream maker, it takes less than five minutes to freeze a serving of ice cream on it, and it is fun to do.
I store mine in the freezer so we can make ice cream whenever we want!
The recipe booklet even included a recipe for dairy free ice cream.
This is a great easy way to enjoy fun, custom ice cream while safely avoiding all of your allergens.
Get an Instant Ice Cream Maker on Amazon for about $50.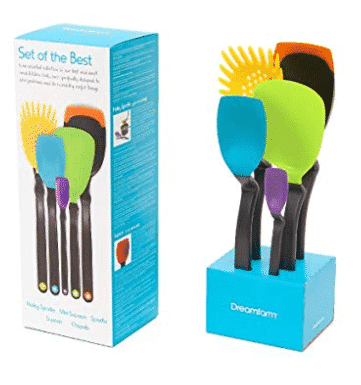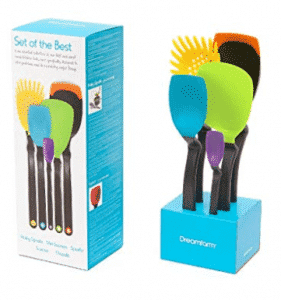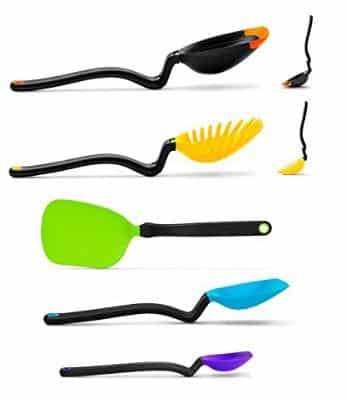 These are not your mamma's kitchen utensils.
I was introduced to Dreamfarm a few years ago, and since then their utensils have been my favorite.
I only have the big spoon (blue in the image above) and I love that I can just set it on the counter after using it without it making a huge mess.
Buy a box of all the best Best Kitchen Utensils on Amazon (or you can purchase them individually). They are about $15 individually and the box of all of them is around $60


Another one of my Dreamfarm favorites. Your tongs don't get dirty, and your table doesn't either.
I seriously don't know how I lived with normal tongs before I got these. They make a great stocking stuffer, too!
Buy Click-Lock Sit Up Tongs on Amazon. They are usually less than $20.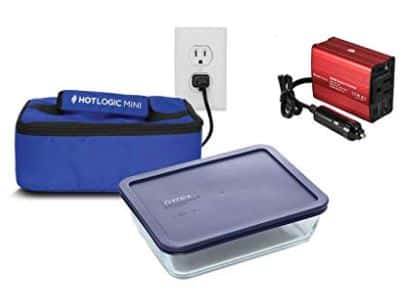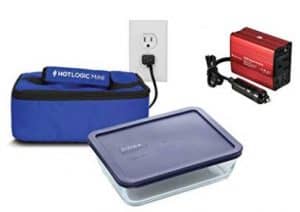 This is a fun one!
Many gluten free and food allergy family's joke that like if a picnic when you have ______, because you have to bring your own food everywhere.
It isn't not true.
There have been many times where I wished I had a way to safely heat my own food in my car when we are on the road. Those times when I ate nothing but trail mix, bars, and chips for a 10 hour drive because we didn't find any safe food to stop for.
Someone buy me this, please!
Buy a Hot Logic Casserole Warmer on Amazon! It is normally around $90 and comes with a ac/dc converter to use your car charger or an outlet.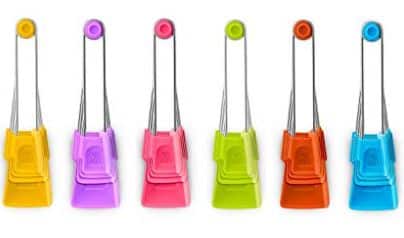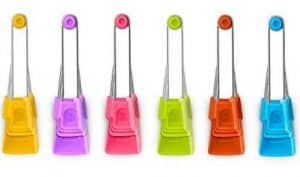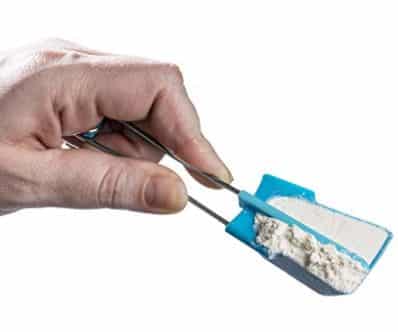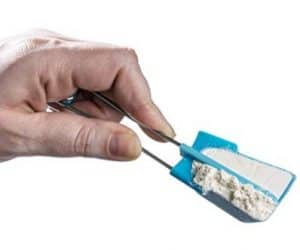 These are my favorite! It is so easy to accurately measure with the built-in leveler.
I've been missing my tablespoon for months and it drives me crazy because I just don't get the same measurement with my traditional measuring tablespoon (it has a wide and shallow bowl).
Especially for gluten-free baking, accurately measuring everything is essential to success.
With these self-leveling measuring spoons I get a reliable measurement even with my kids helping me.
These measuring spoons are usually around $15. Great for stocking stuffers! Buy Self-Leveling Measuring Spoons on Amazon!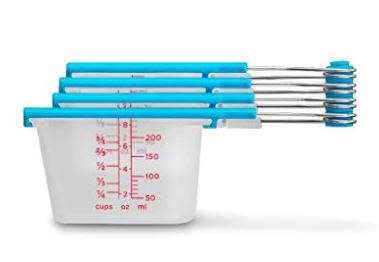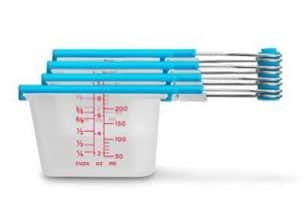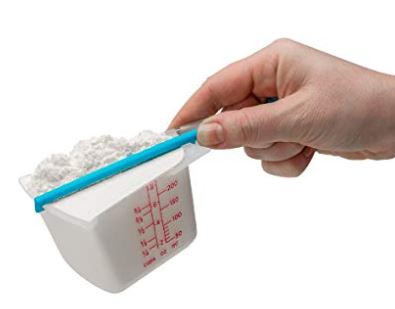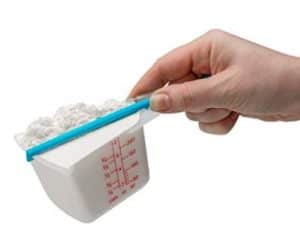 Did you read why I love the self leveling measuring spoons? I love these self leveling measuring cups for all the same reasons.
I spoon my gluten free flour in, and then scrape off the excess with the built in leveler.
So easy, and the most accurate way I've found to measure flour by volume.
Plus they snap together for easy storage.
These measuring spoons are usually around $15. Great for stocking stuffers! Buy Self Leveling Measuring Cups on Amazon!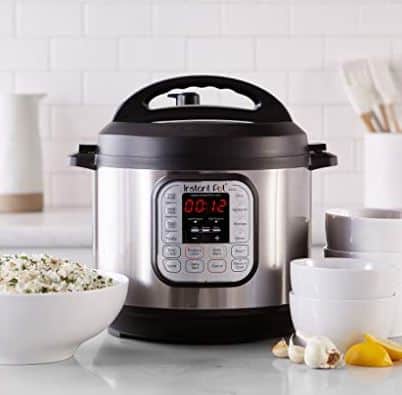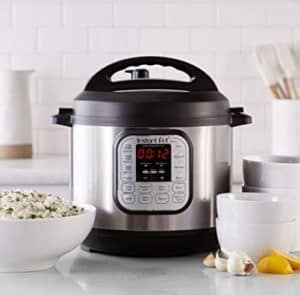 An amazing tool that should be in every allergy-mom's kitchen. Especially when cooking multiple allergens, you end up having to make more of your meal from scratch.
Having an Instant Pot saves so much time! I can start a roast just an hour before dinner and have it ready.
We also use to to cook rice, pasta, soup, beans, and any slow cooker recipe I've ever tried. I've also made creme brule in my Instant Pot .
Instant Pots are normally between $70-$100. There are several different models. I bought mine on sale for $60! There are often some good deals, so keep an eye out on Amazon's lightning deals. Buy your own Instant Pot on Amazon!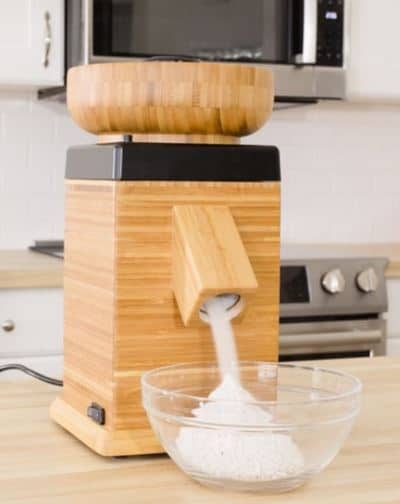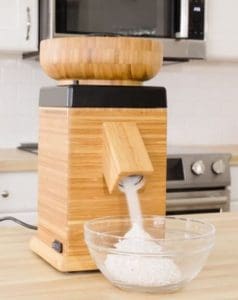 Growing up, my family ground all their own wheat flour.
I've been wanting to start grinding my own gluten free flour too.
You can make sure your gluten free flour is just the way you like it, you can grind it fine so you don't have gritty rice flour!
It can save you a lot of money to grind your own gluten free flour, and this Nutrimill is the prettiest grain mill I've ever seen.
I want it on my counter so bad!
Buy your own Nutrimill Grain Mill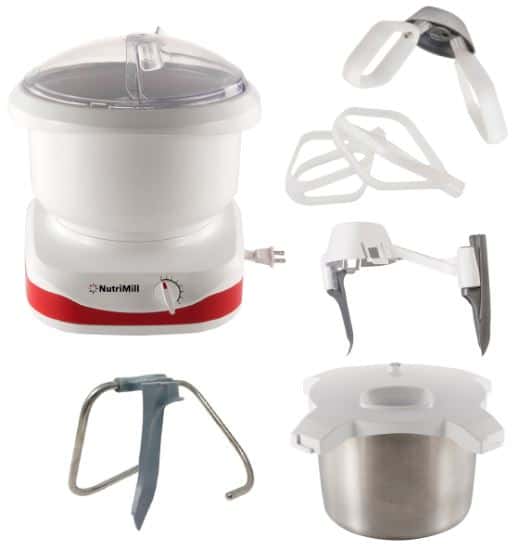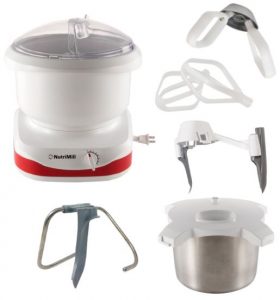 I love my mixer, it has been my partner in my kitchen for almost 8 years.
I had a Bosch Compact for years, and this Nutrimill Artiste is a high powered mixer from Bosch's sister company.
I recently upgraded to this mixer, and I love it. It really quickly whips egg whites, butter, and makes a really smooth batter.
What I love about this mixer is how well it mixes. It does a great job of scraping the sides and bottom of your bowl.
I also love that the power comes from the bottom, instead of the top like many stand mixers.
When you have to bake so many things from scratch to avoid gluten and other food allergens, having a good mixer makes life so much easier!
Buy the Nutrimill Artiste Bundle with Ice Cream Maker & Spiralizer attachments.
Buy the Nutrimill Artiste Mixer.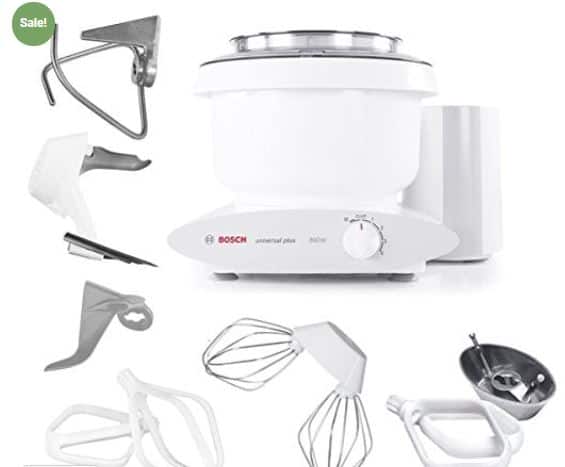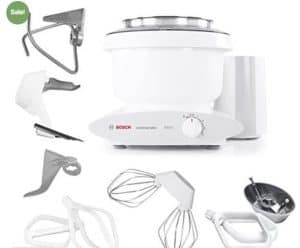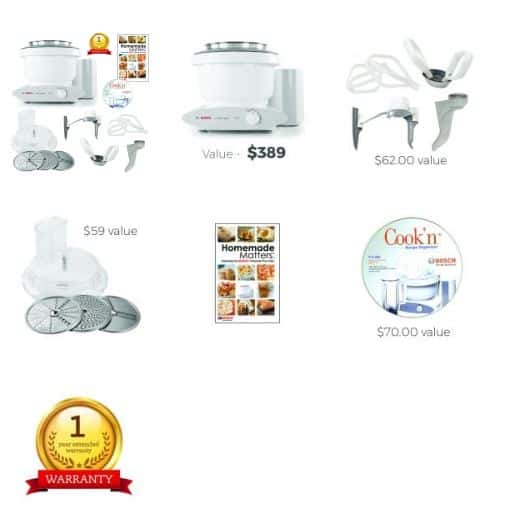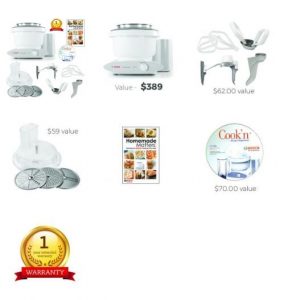 This is my grandma's favorite mixer of all time.
(Why I have a compact Bosch, she gave it to me as a wedding gift. And why I love it.)
One day I hope to upgrade to this "big girl" mixer. It is ridiculously powerful, and has a 6.5 quart bowl that can whip as little as one egg white, or handle mashing 10 lbs of potatoes.
It can also make 34 dozen cookies in one batch. I like that!
Buy Bosch's Universal Mixer Bundle.
11. Anolon Nouvelle Copper Nonstick Cookware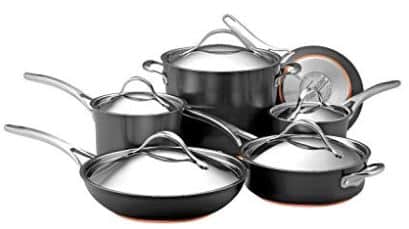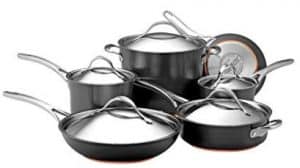 If you are still using your pots and pans from before you switched gluten free, you should definitely get a new set to reduce cross contact. Any grooves or scratches can hold on to gluten!
I received this new cookware set this summer (just in time for my birthday) and it has made me so happy to hang out in the kitchen.
The copper edge around the bottom is so pretty, and it helps to conduct heat evenly.
The nonstick finish is amazing! It doesn't scratch, even with metal utensils (as long as you don't poke it with a knife or fork) and helps be brown things evenly without sticking. I only have to use a small amount of oil, if any.
It really has been a joy to cook with these. They just do everything well.
Buy a new Anolon Nouvelle Copper Nonstick Cookware set on Amazon! It is usually less than $300.
What gifts are on your list this year?