As soon as the fall months start to near, people put on their fleece jackets, put on their hats, curl up in front of the fireplace and start to bake pumpkin-infused desserts. Pumpkin is one of the best ingredients to use for fall-inspired dishes, complete with autumnal spices like nutmeg, cinnamon, and cloves.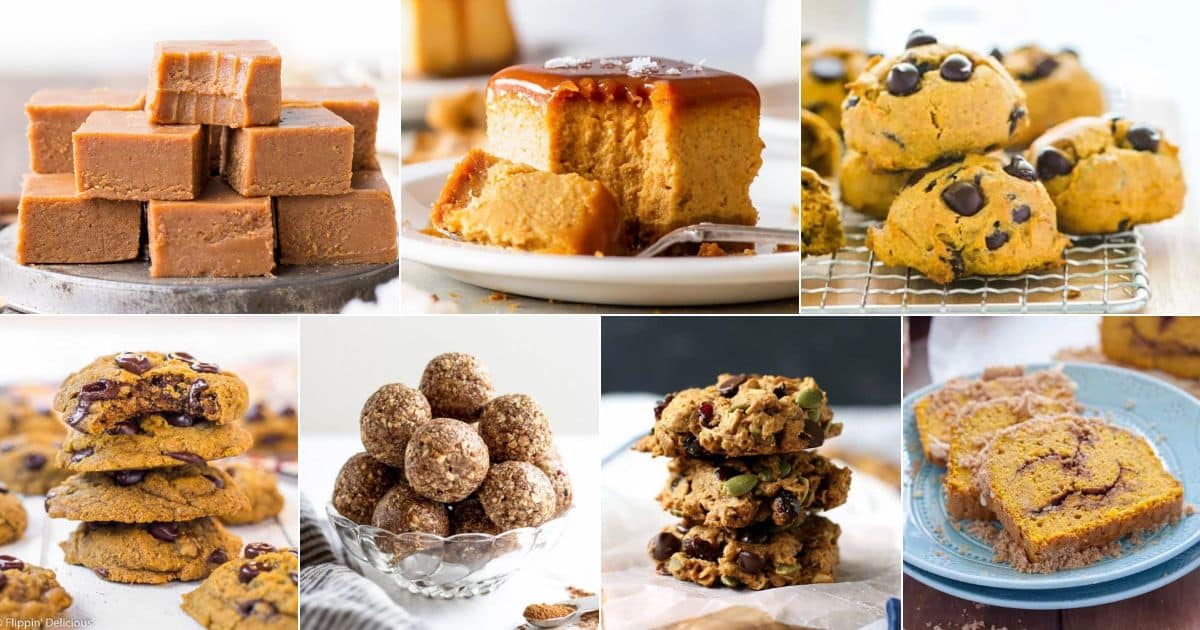 We have a few dozen pumpkin recipes that are absolute must-makes for the upcoming fall season — and don't worry, they are completely gluten-free! It's super easy to substitute ingredients and make your favorite treats.
See, you can make tasty and sweet desserts and fill savory sides using pumpkin and not including gluten. Check out our favorites here!
Jump to: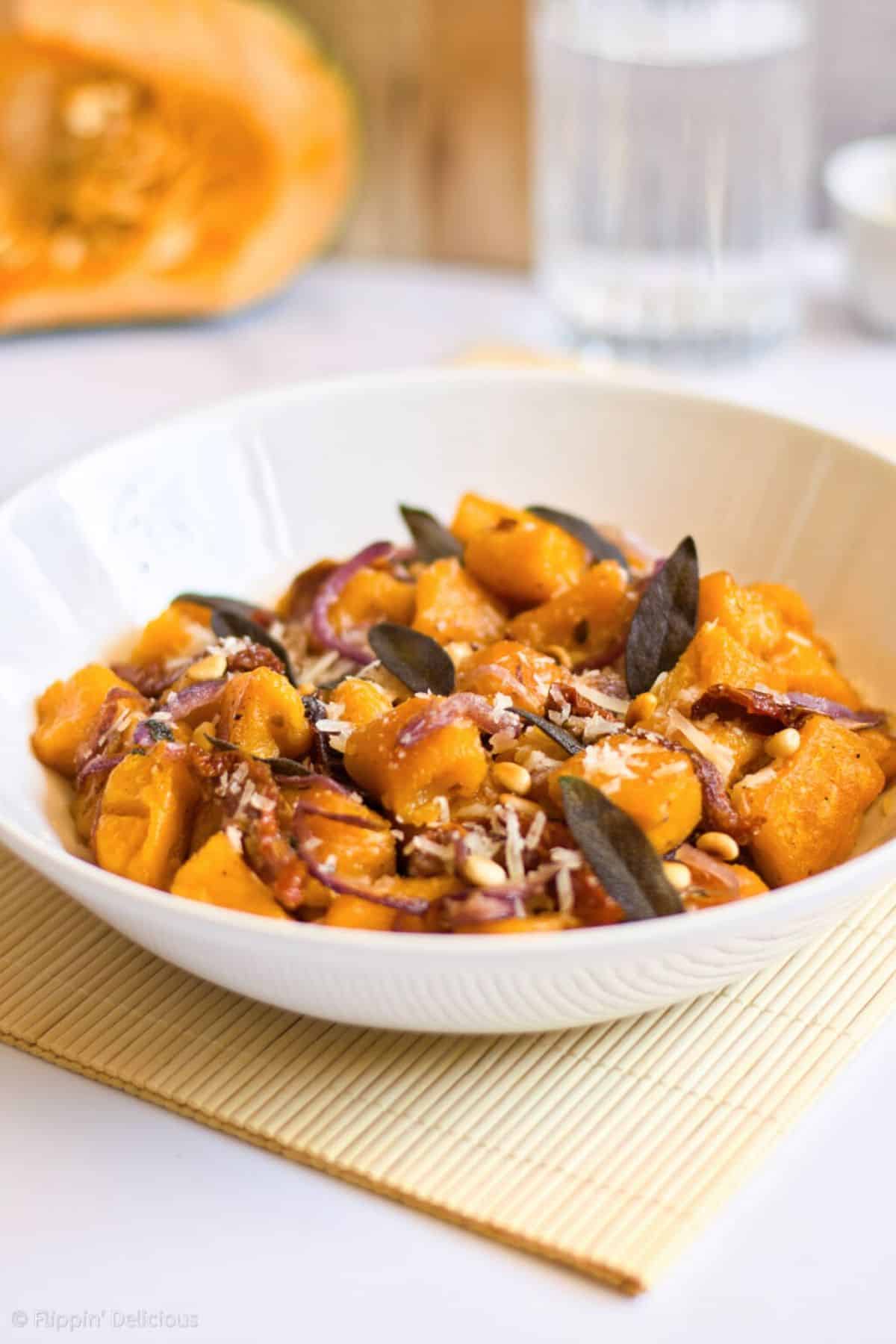 Gluten-free, vegan pumpkin gnocchi is the ideal dish for a fall holiday or the autumn season. This recipe uses golden gnocchi, butter and sage sauce, and sweet potatoes for the perfect combination of savory and sweet. We recommend using fresh fried sage and pine nuts for the best results.
Even if you have never made pasta before, this recipe is super easy to follow! Boil and cook the potatoes to form a puree. Then, add the pumpkin puree and gluten-free flour and mix the ingredients into a dough. Make an imprint in the gnocchi mixture with your fork and then place them into the fridge to let it cool before cooking. The hard part is now done!
And the best part? This recipe takes 30 minutes to prepare and 10 minutes to cook. Once you're done making the pasta, the rest is a breeze! The entire recipe takes under 45 minutes from start to finish for a special weeknight meal.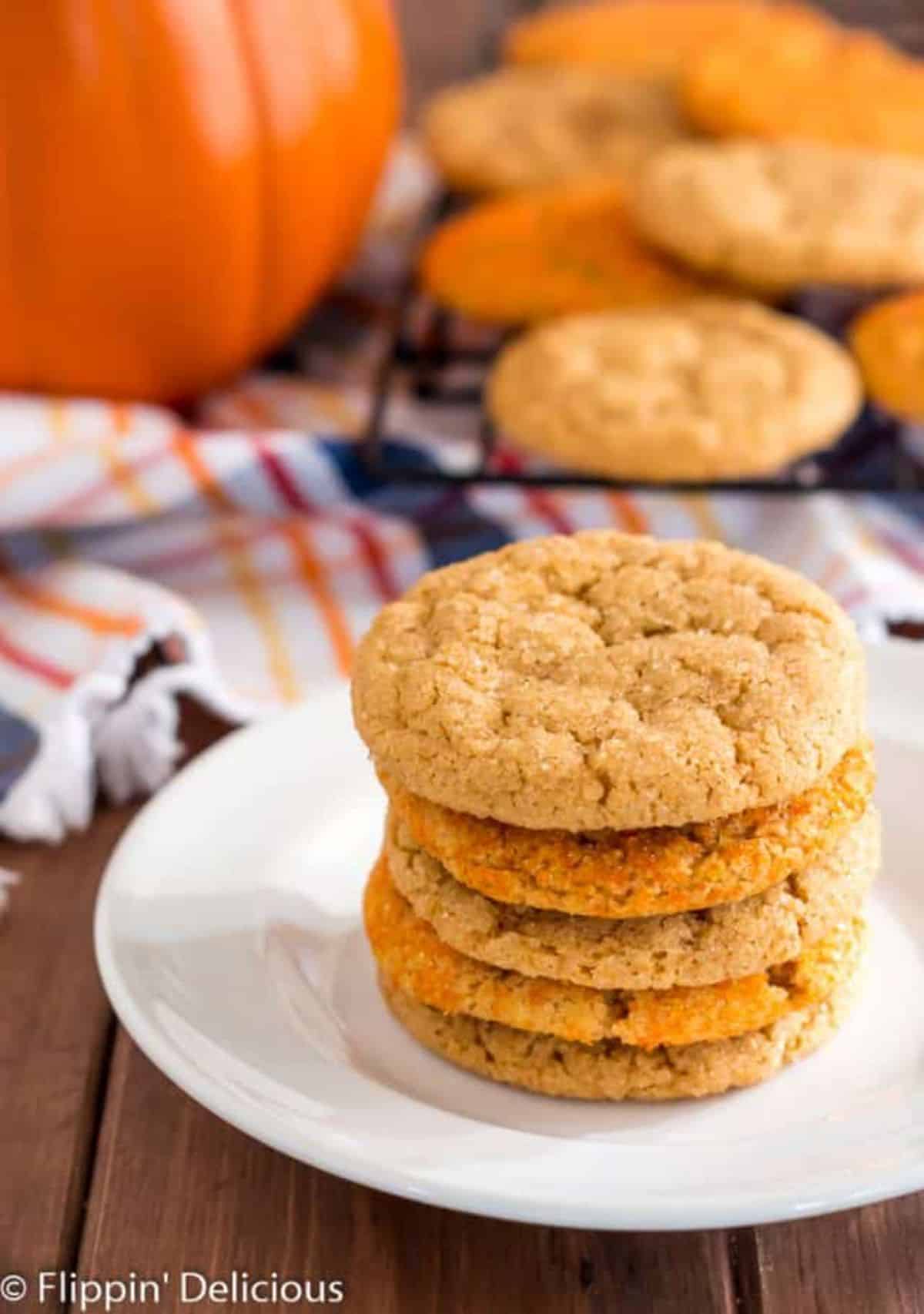 Gluten-free pumpkin cookies are ideal for pairing with hot cocoa or a warm cup of coffee during fall! We love these gluten-free cookies for a sweet treat that won't be too filling. Plus, they stay good for days on end! Use vegan butter to keep this recipe vegan-friendly, and top with nutmeg for added holiday spice.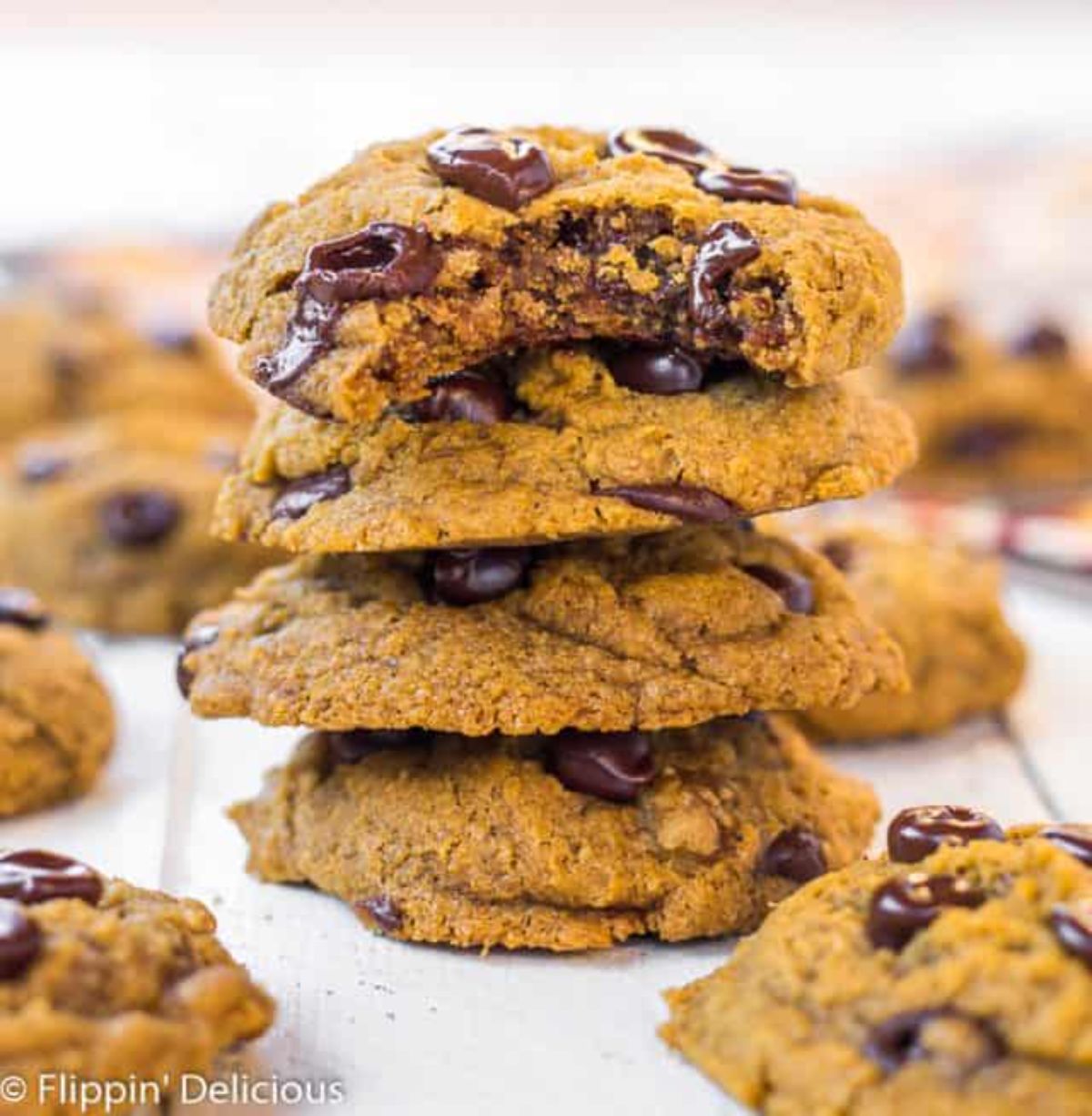 Use coconut oil, gluten-free flour, pumpkin, and your choice of milk or dark chocolate chips to make these yummy cookies! We recommend using coconut oil instead of butter and adding white sugar for a chewier bite. Some chefs who have already made this recipe recommend adding oatmeal, white chocolate chips, or craisins to give it even more sweetness!
To make these chocolate chip cookies, you have to whisk together the ingredients, mix in the gluten-free flour, and scoop the dough onto the baking sheet. Bake the mixture for 12-14 minutes at 350 degrees Fahrenheit or until the edges are golden brown.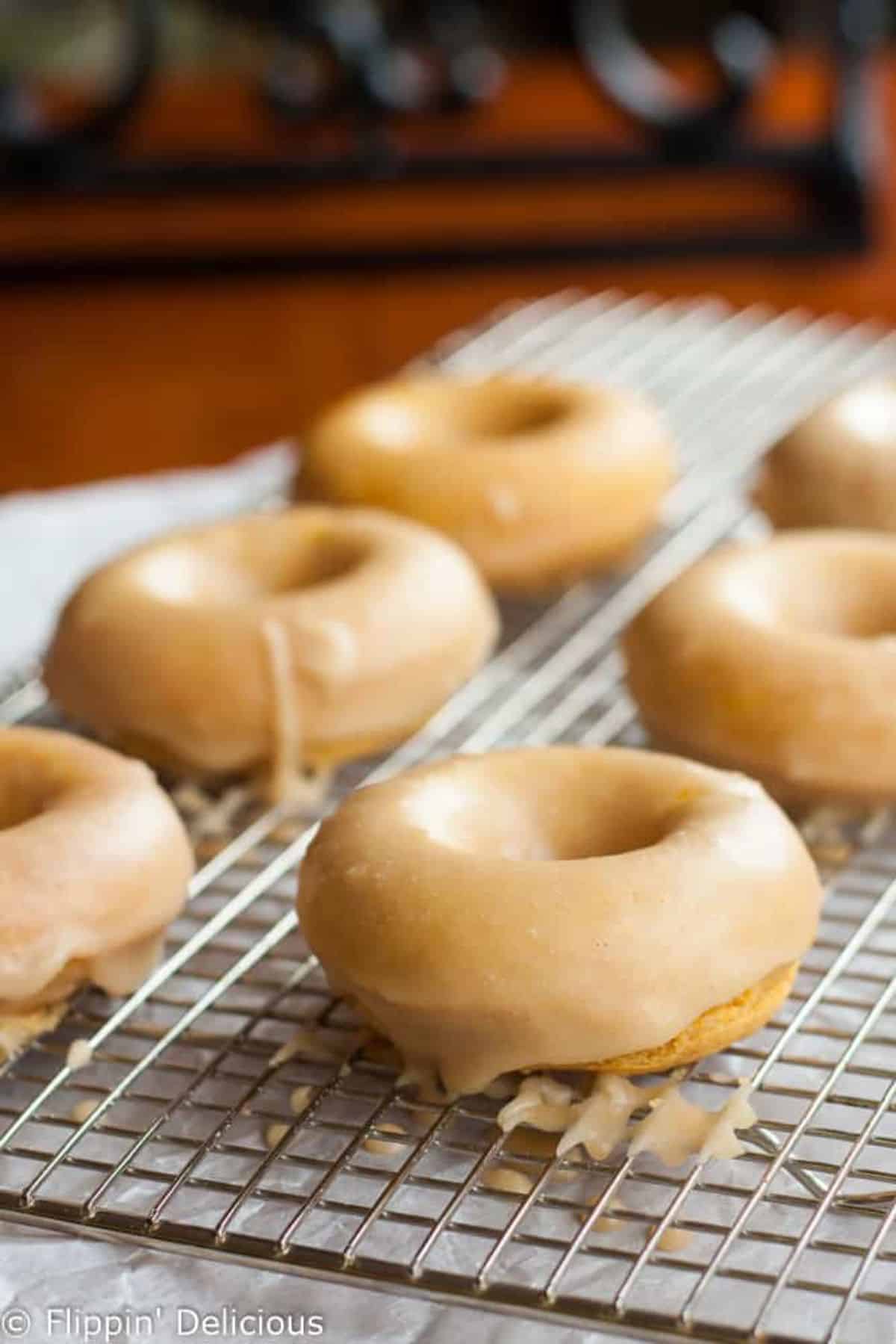 Add maple glaze to the top of these sugary and doughy donuts for the perfect sweet breakfast! These donuts are chewy and thick and take no time at all to make for a last-minute brunch.
This recipe takes just 9 minutes to cook! All you have to do is whisk together all of the dry ingredients in a bowl, add the wet ingredients, and then fill the doughnut cups with the mixture. Then, bake for 7-9 minutes or until the doughnuts are 'bouncy' — then you are done! Let the donuts cool before removing them to avoid any cake left behind.
If you want to add the maple glaze, dip each doughnut in the glaze and let it cool before serving.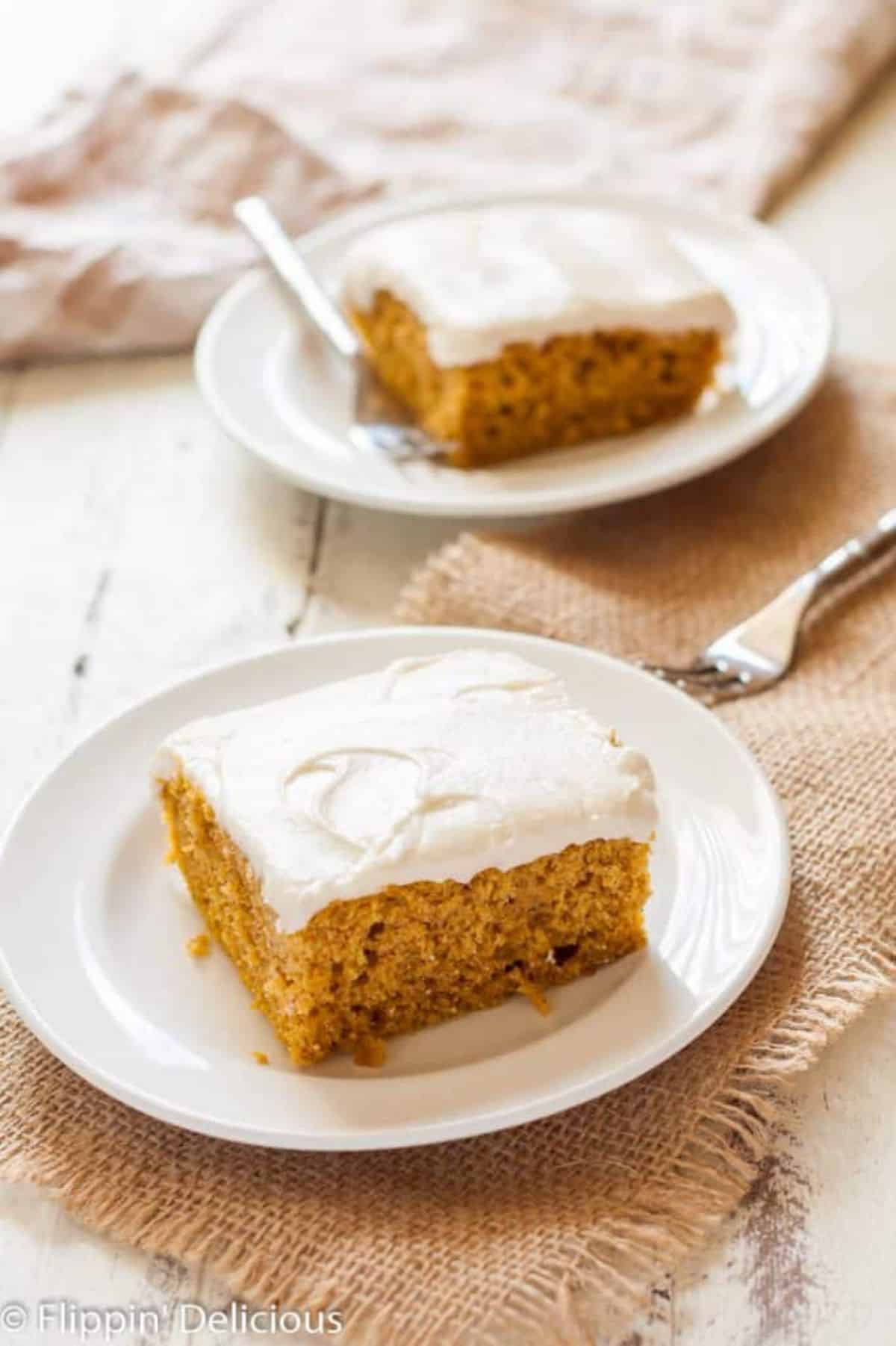 This moist and sweet cake pairs well with a cream cheese frosting for a dairy-free and gluten-free dessert. Use vegan butter and dairy-free cream cheese for the creamy topping! We recommend using almond milk to keep this recipe vegan-friendly and use 100% pumpkin puree instead of pumpkin pie mix.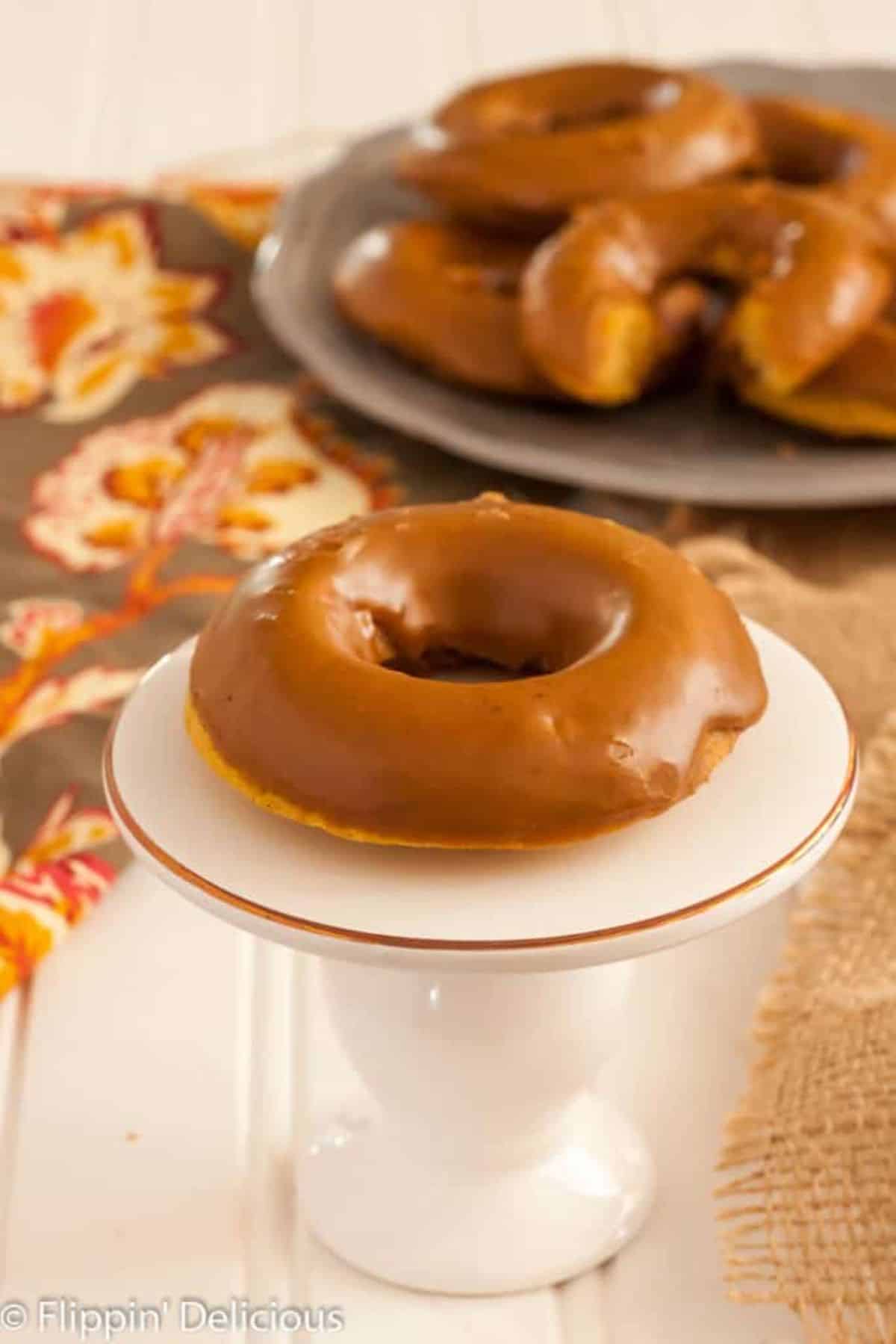 There is nothing better than the fall season and autumn months than pumpkin spice! It is no wonder that people flock to Starbucks as soon as September comes around. Pair your pumpkin latte with these gluten-free pumpkin latte donuts for the perfect way to start your fall morning.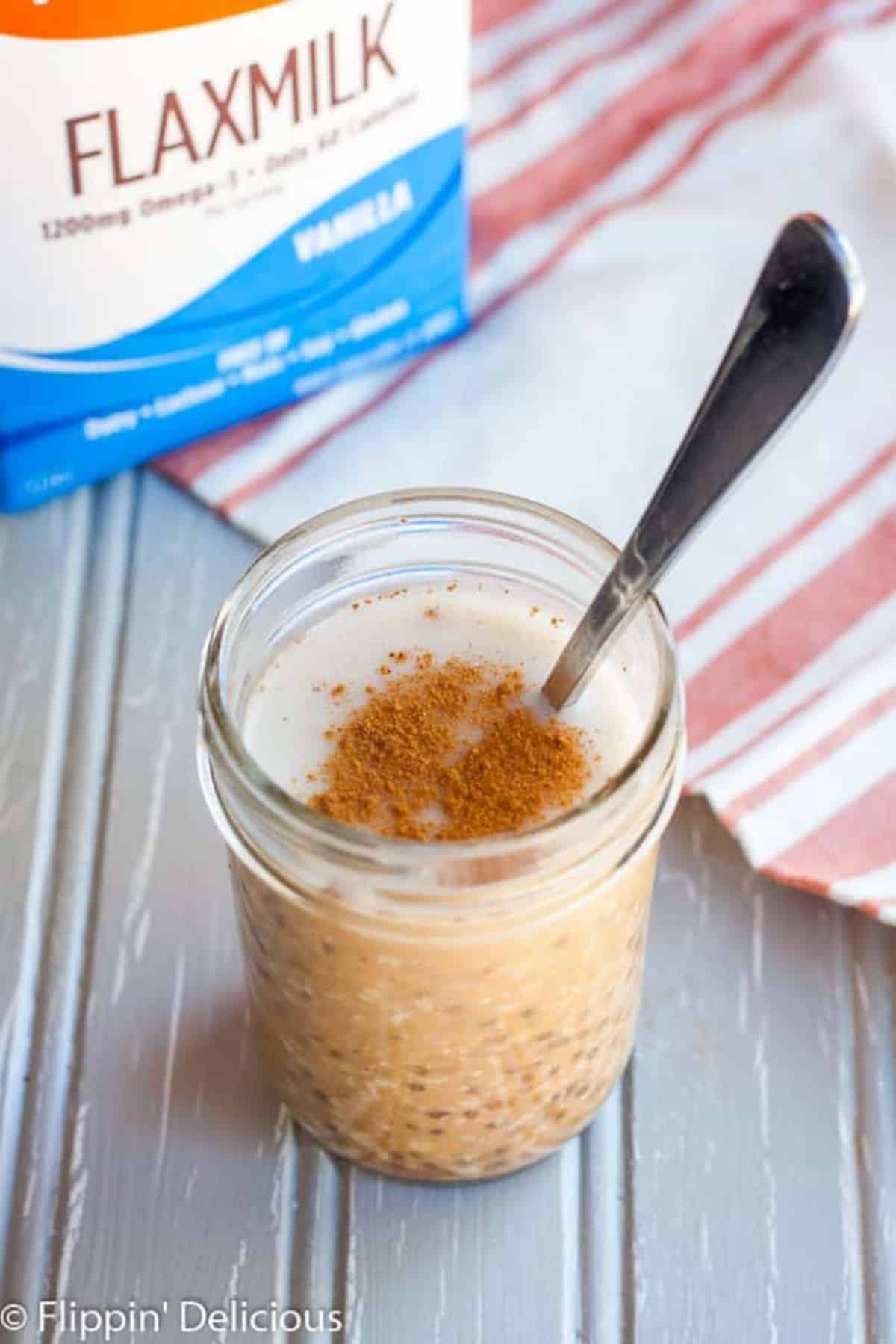 Pumpkin pie overnight oats are the perfect healthy breakfast that you can make ahead of time if you are in a hurry! This filling and healthy breakfast is full of complex carbohydrates and nutrients to fuel you all day long. Use gluten-free quick oats and pumpkin pie seasoning for your little extra fall spice.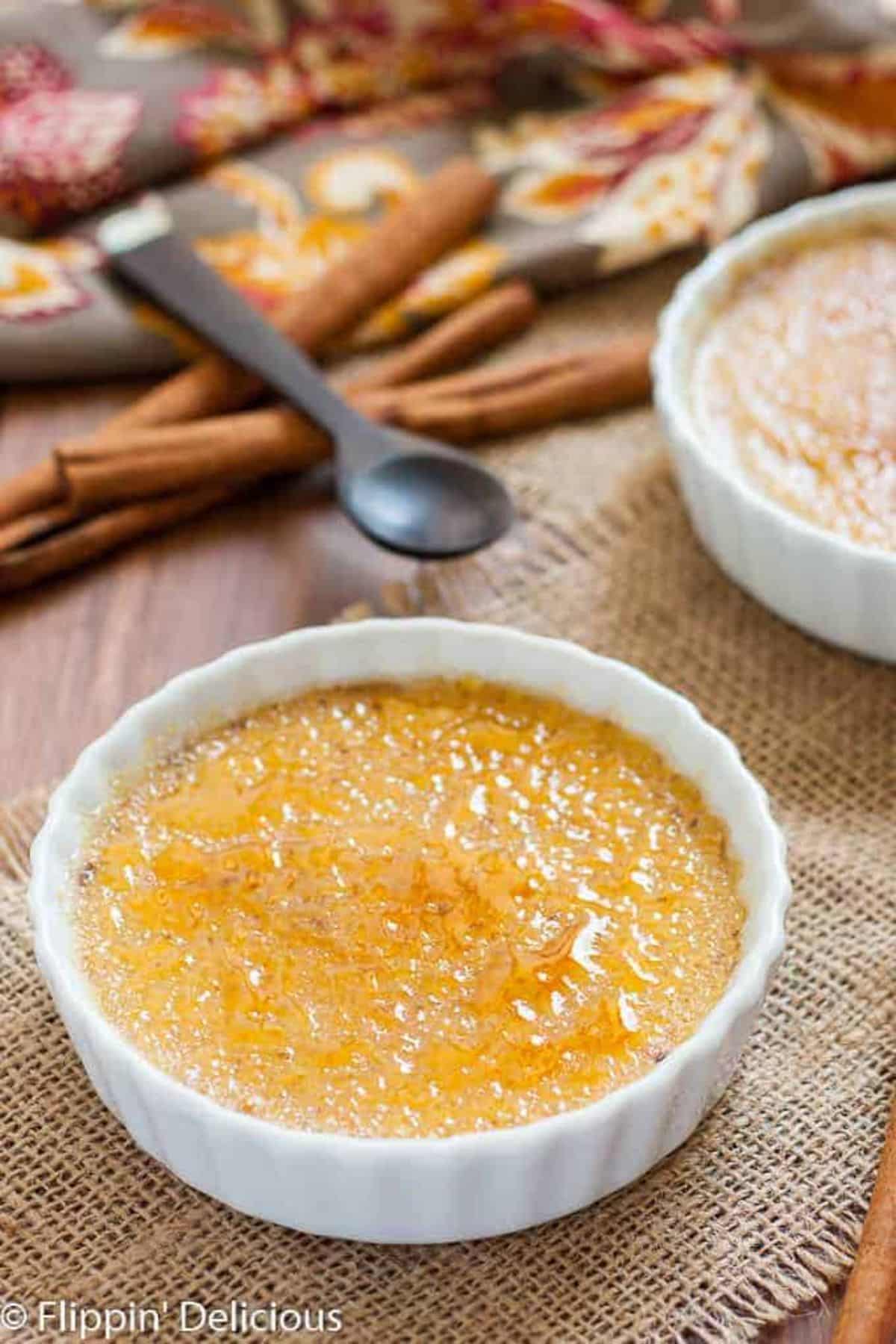 Sweet creme brulee with a creamy topping is the perfect dessert for a holiday. Top this creme brulee with sugar caramel that you can crack with a spoon! You can even make this dessert in an instant pot for a quicker sweet-tooth fix. This dessert has never been easier, even for beginner chefs!
The entire recipe takes just 15 minutes to prep and 9 minutes to cook. All you have to do is whisk all ingredients until they are smooth and divide the cream. Fill ramekins with the mixture and bake in an oven for 30-45 minutes at 325 degrees Fahrenheit.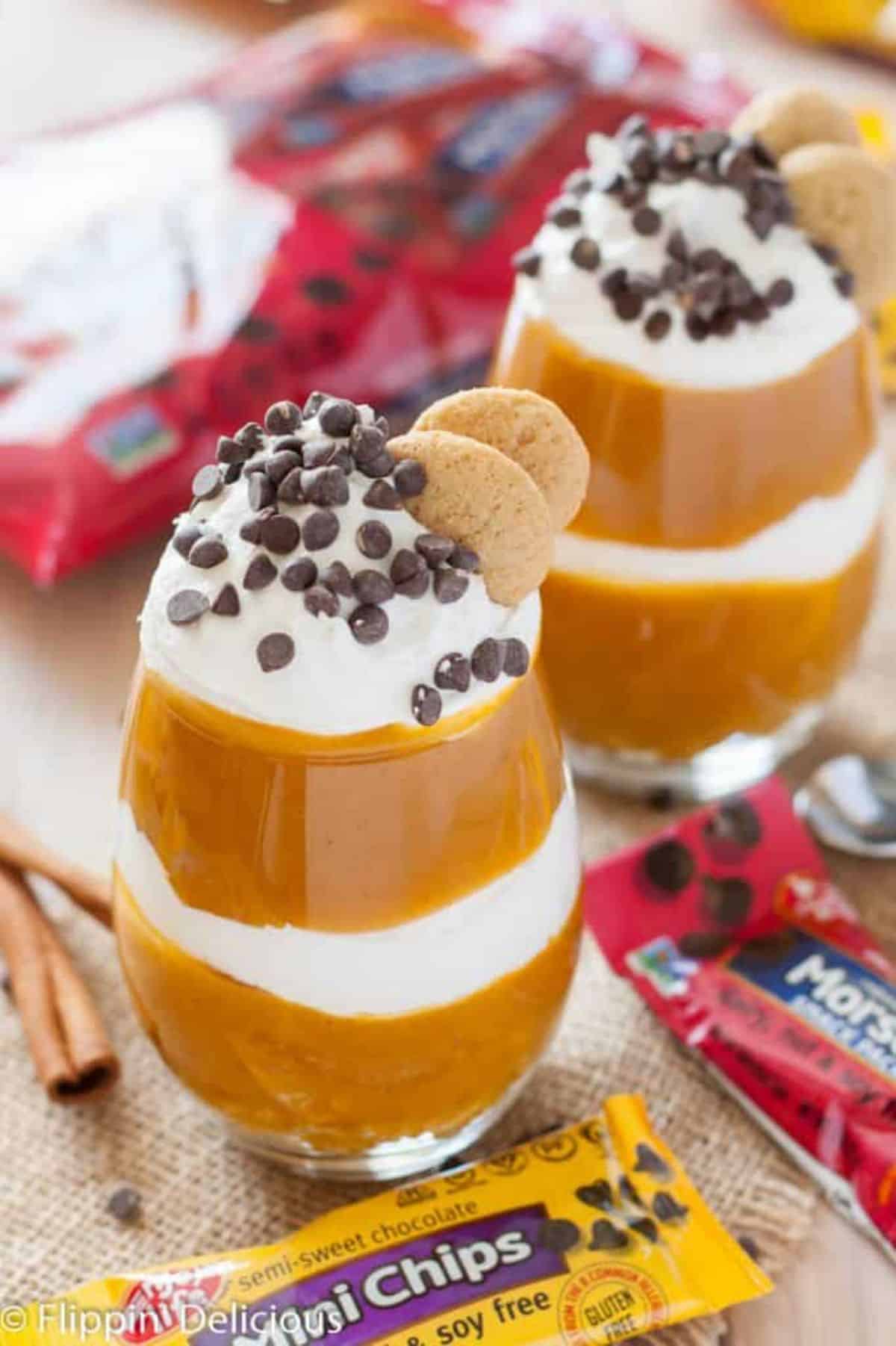 Vegan pumpkin pudding is dairy-free, gluten-free, and healthy! Yes, you can make a healthy pudding that tastes just like a sugar-laden dessert but without all of the calories and unhealthy food. Season this vegan pumpkin pudding using nutmeg, cinnamon, vanilla, and cloves.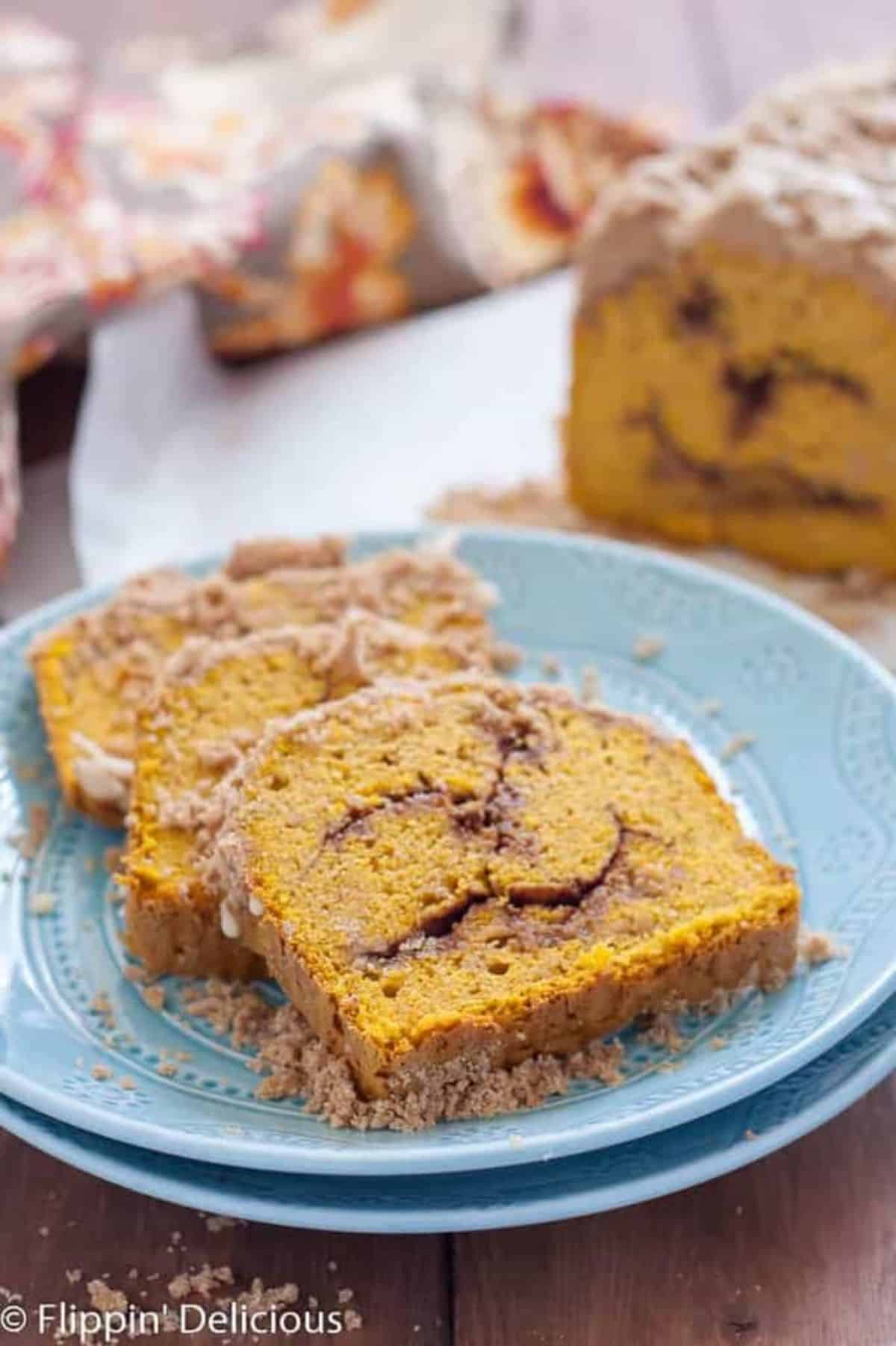 This bread with a cinnamon swirl is easy to make and slightly sweet for pairing with nut butter, regular butter, or jam for a quick breakfast.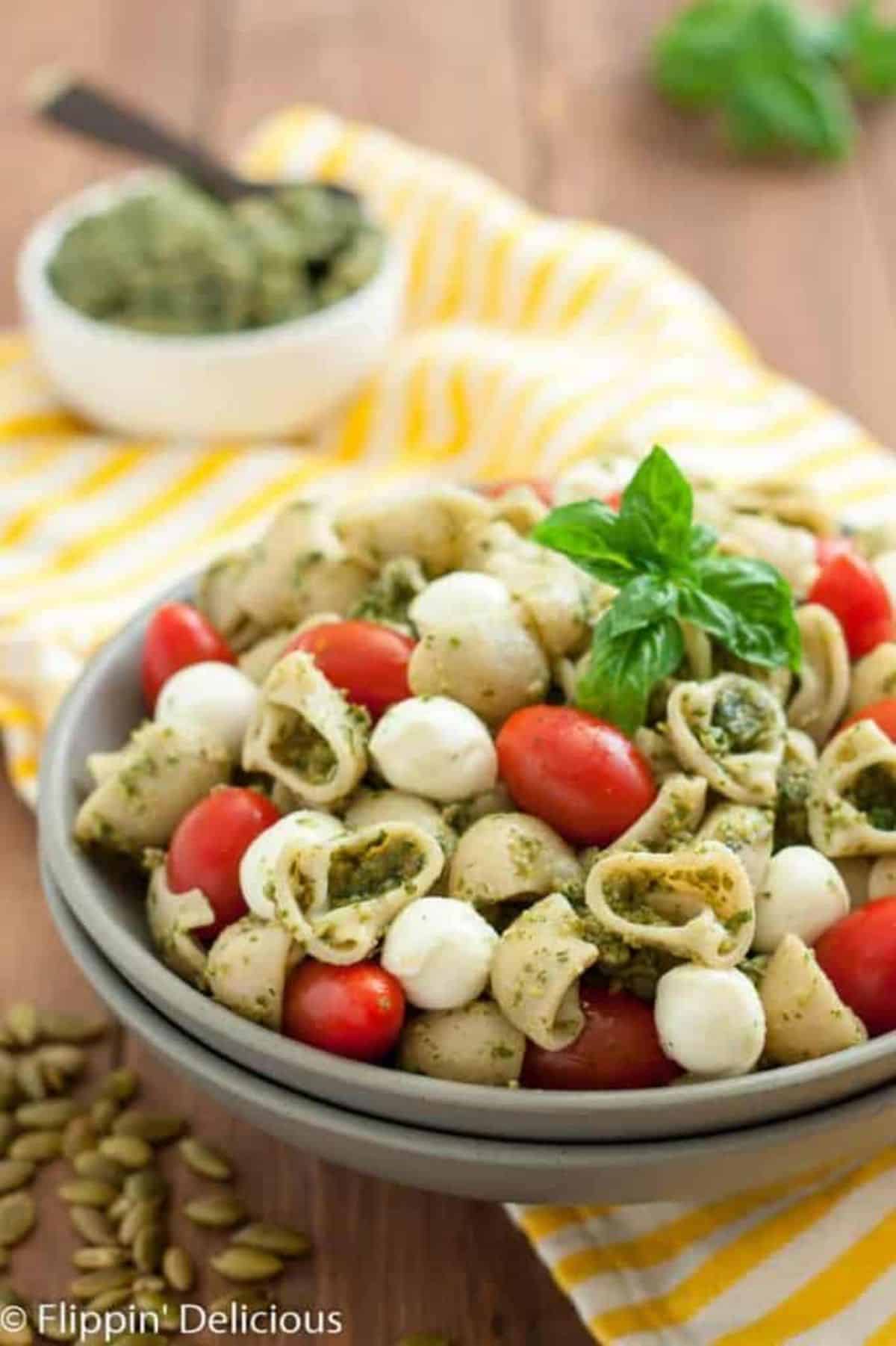 Not every pumpkin recipe has to be super sweet! Use pumpkin seeds or pepitas instead of typical pine nuts for a better kick and a nutty flavor you won't find with other subtle nuts or seeds. We love this simple pasta salad with pumpkin seed pesto for the perfect side dish with meat, salads, or fish.
We also love how this recipe can easily be made without dairy if you substitute the mozzarella balls for a non-dairy alternative! Make this gluten-free pasta salad as a side dish with gluten-free teriyaki burgers for the perfect summer lunch.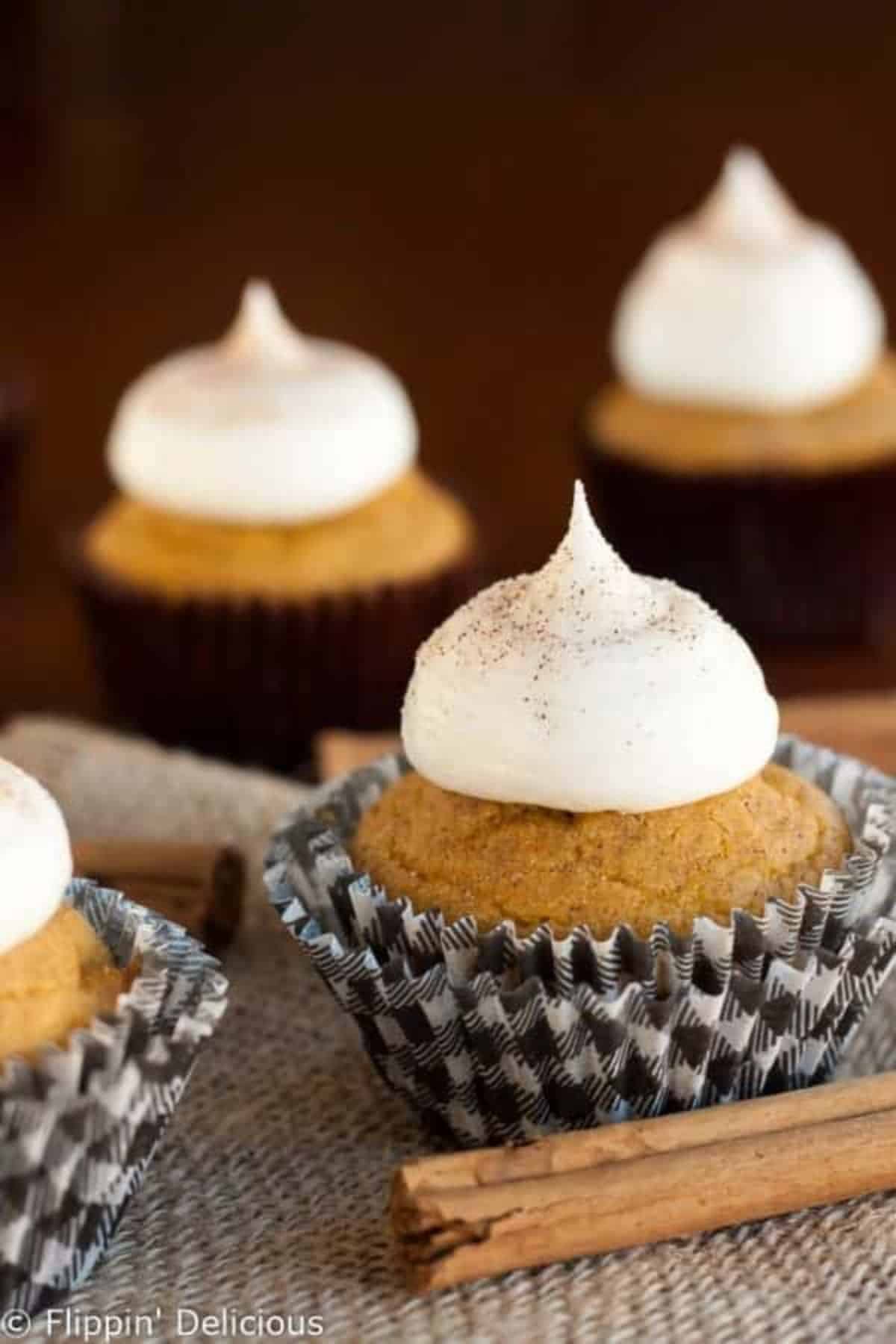 These gluten-free pumpkin cupcakes are like fall in one bite! Pair this sweet and moist cake with cream cheese frosting.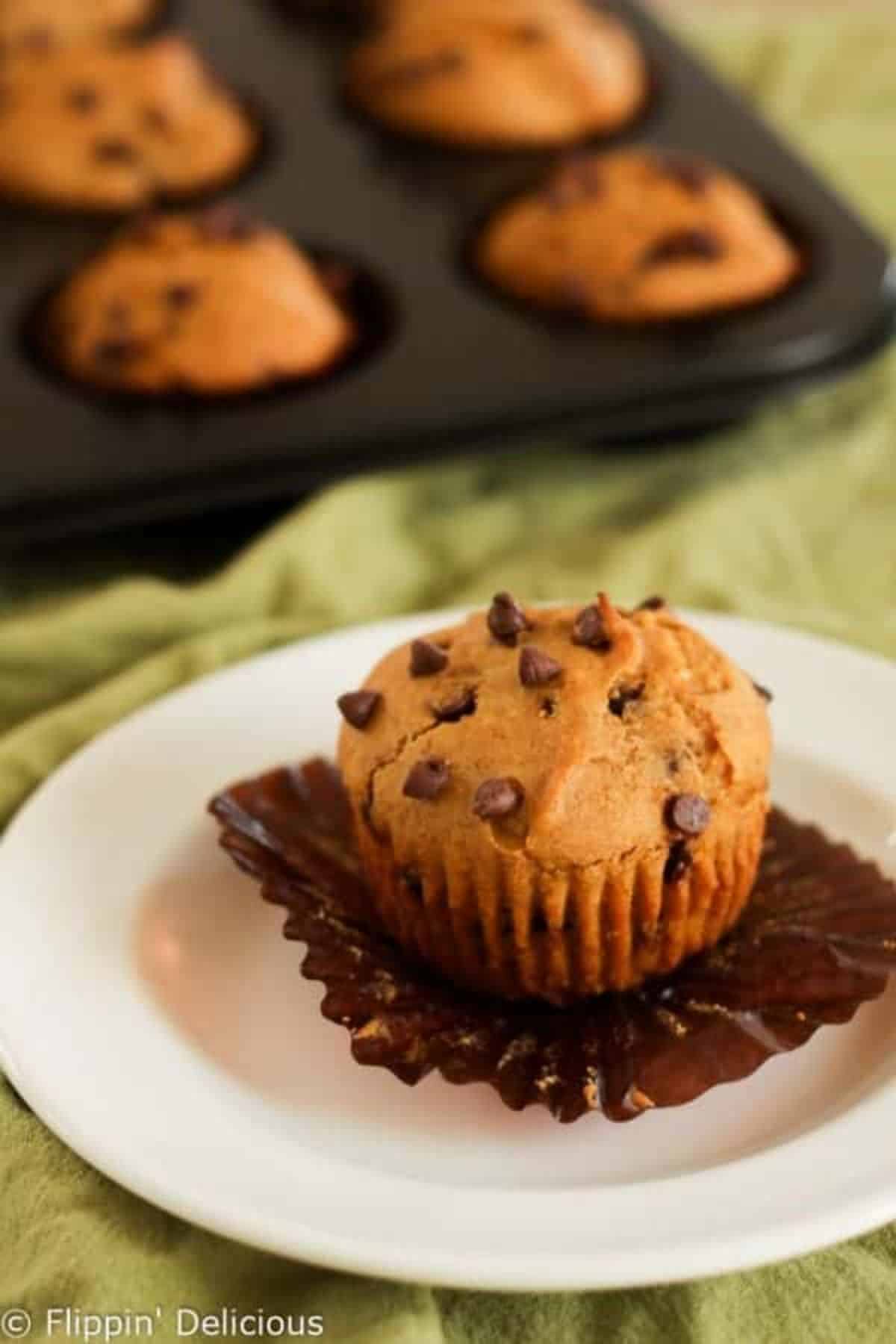 You can have muffins any time, day or night. We love having gluten-free pumpkin muffins in the morning with a cup of coffee or in the afternoon with mid-afternoon tea. You Can even add dried fruit or chocolate to this recipe for a little extra sweetness and a bite to the dessert!
Adding honey to this cake makes it lightly sweet without any unhealthy sugars. We recommend using dairy-free milk and dairy-free whipped cream on top!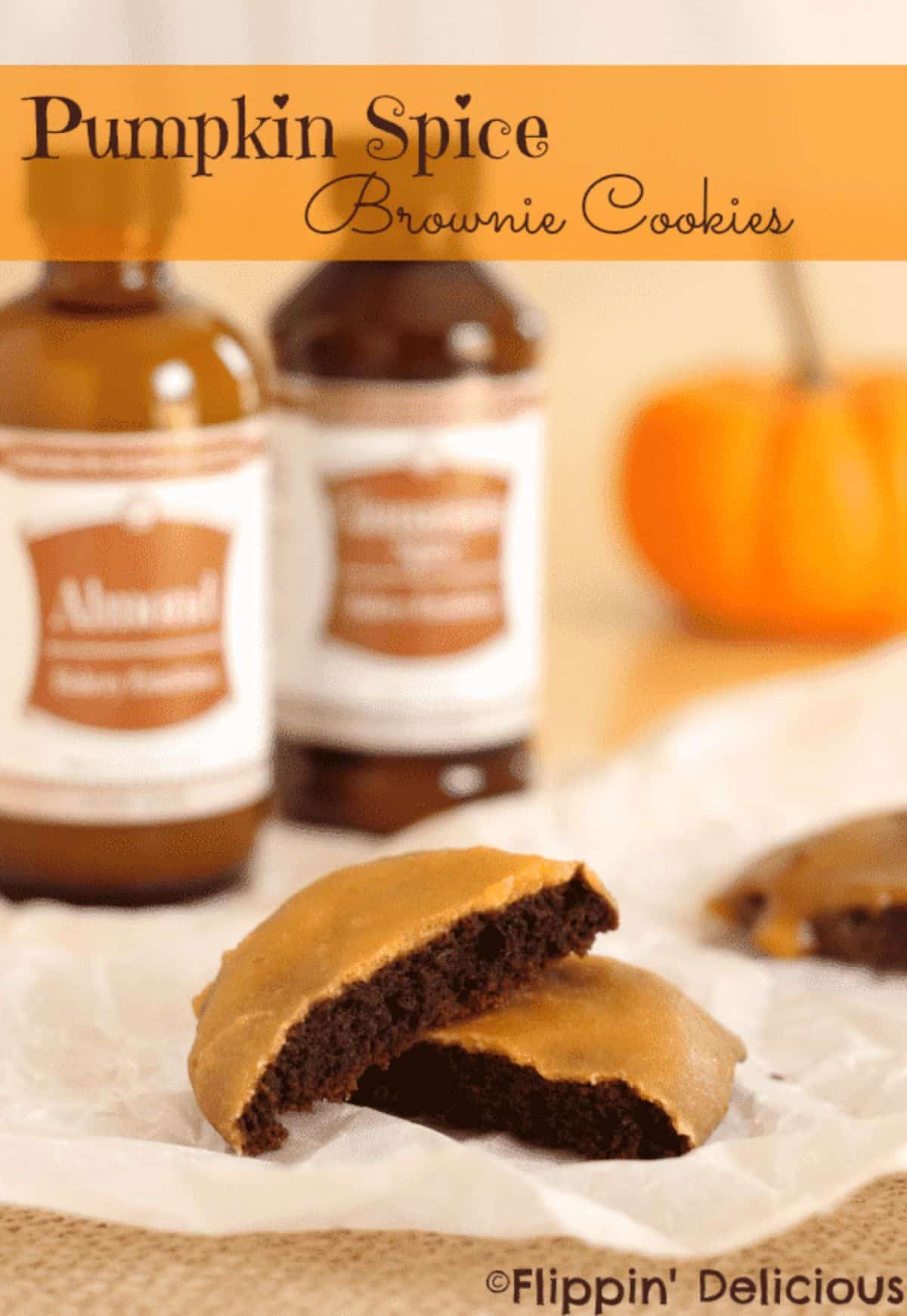 These gluten-free chocolate brownie cookies with tons of fudge and dipped in a spiced pumpkin glaze are the perfect dessert cookies! These desserts take just 20 minutes to prepare and 8 minutes to make for a fast dessert. We recommend using gluten-free flour to keep this a GF recipe!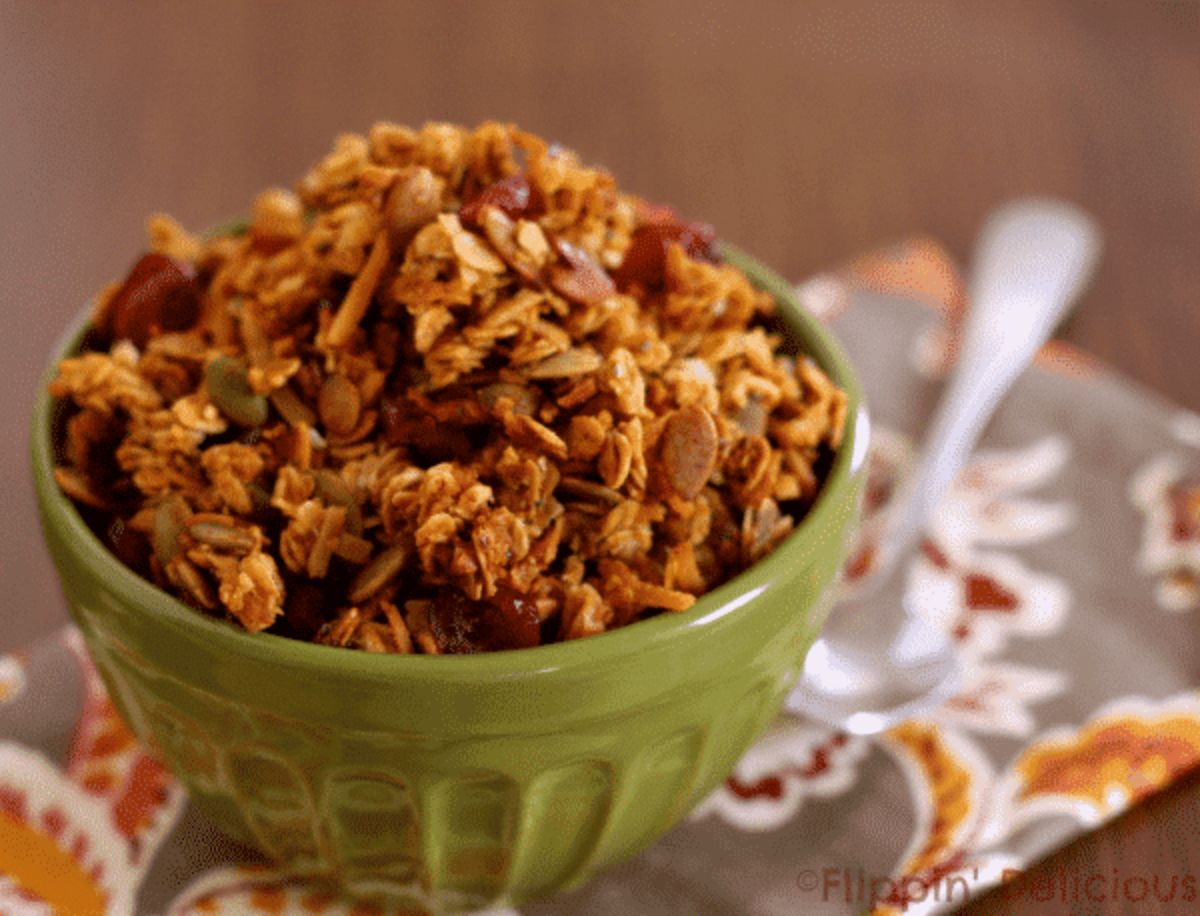 This gluten-free pumpkin granola pairs well with any type of dairy-free milk for breakfast, yogurt for a yummy snack, or as an eat-alone, portable snack! We like using gluten-free oats and chia seeds for more fiber in this recipe.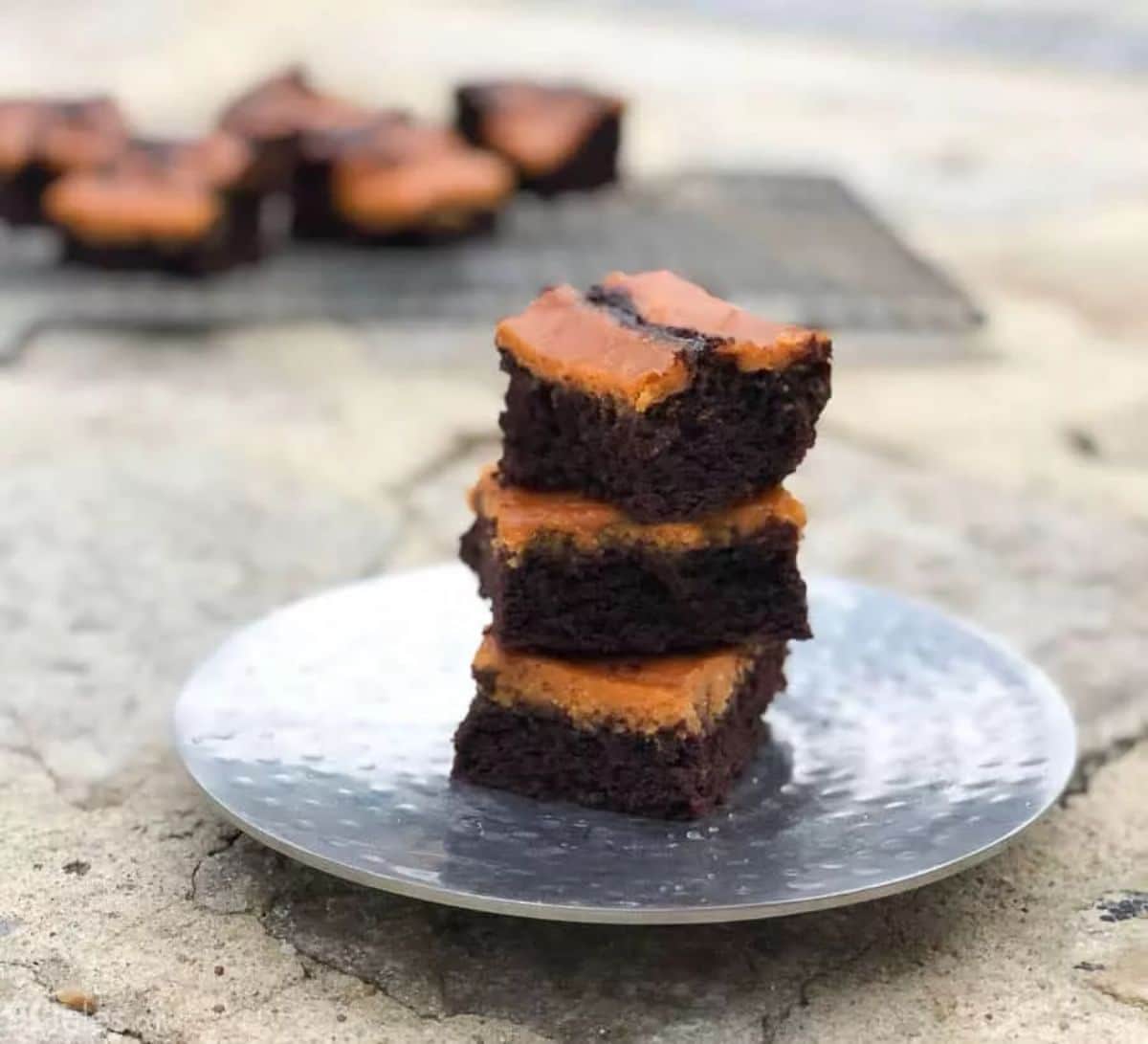 Making your brownie healthier and gluten-free doesn't have to be hard! This gluten-free pumpkin brownie is good for pairing with tea or coffee on a fall day, and this chocolate treat will give choco-lovers something they have been craving! Make this dessert with all-purpose gluten-free flour, applesauce, and eggs (or a substitute).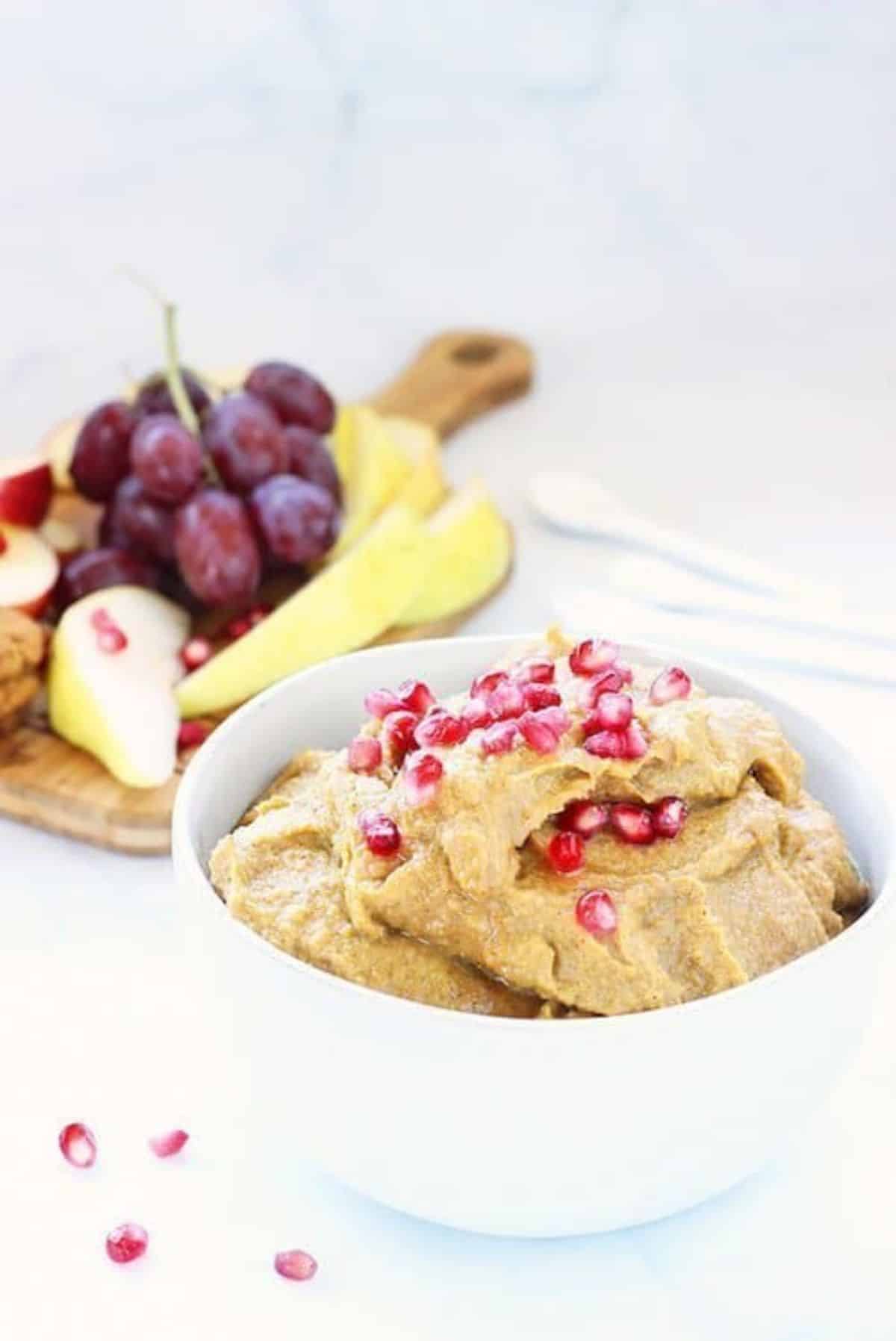 Pumpkin pie dessert hummus might be something unique — but it is incredible! We don't know why people have not come up with this before. Hummus doesn't have to be just a savory side dish with crispy crackers or bread. We love this sweet hummus for use with fresh fruit, like crisp apples or gingersnap cookies.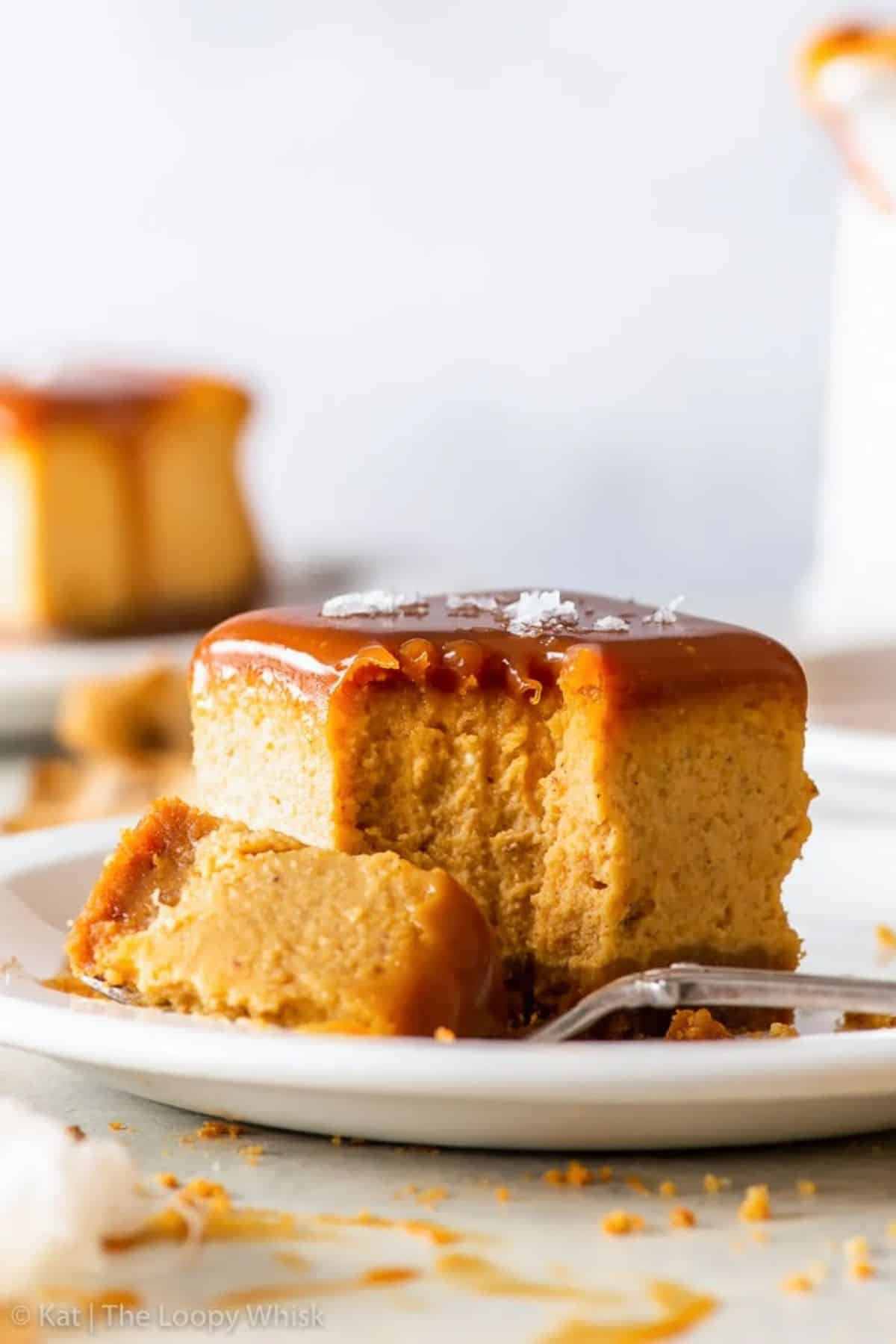 This creamy pumpkin dessert with cheesecake filling is topped with salted caramel to make it feel like you are having a ginger snap, salted treat, and pumpkin puree all in one! These bars are not only portable for bringing to a party, but the crunchy ginger biscuit base and the salted caramel layer on top add more depth to this dessert than just your typical cookie or brownie.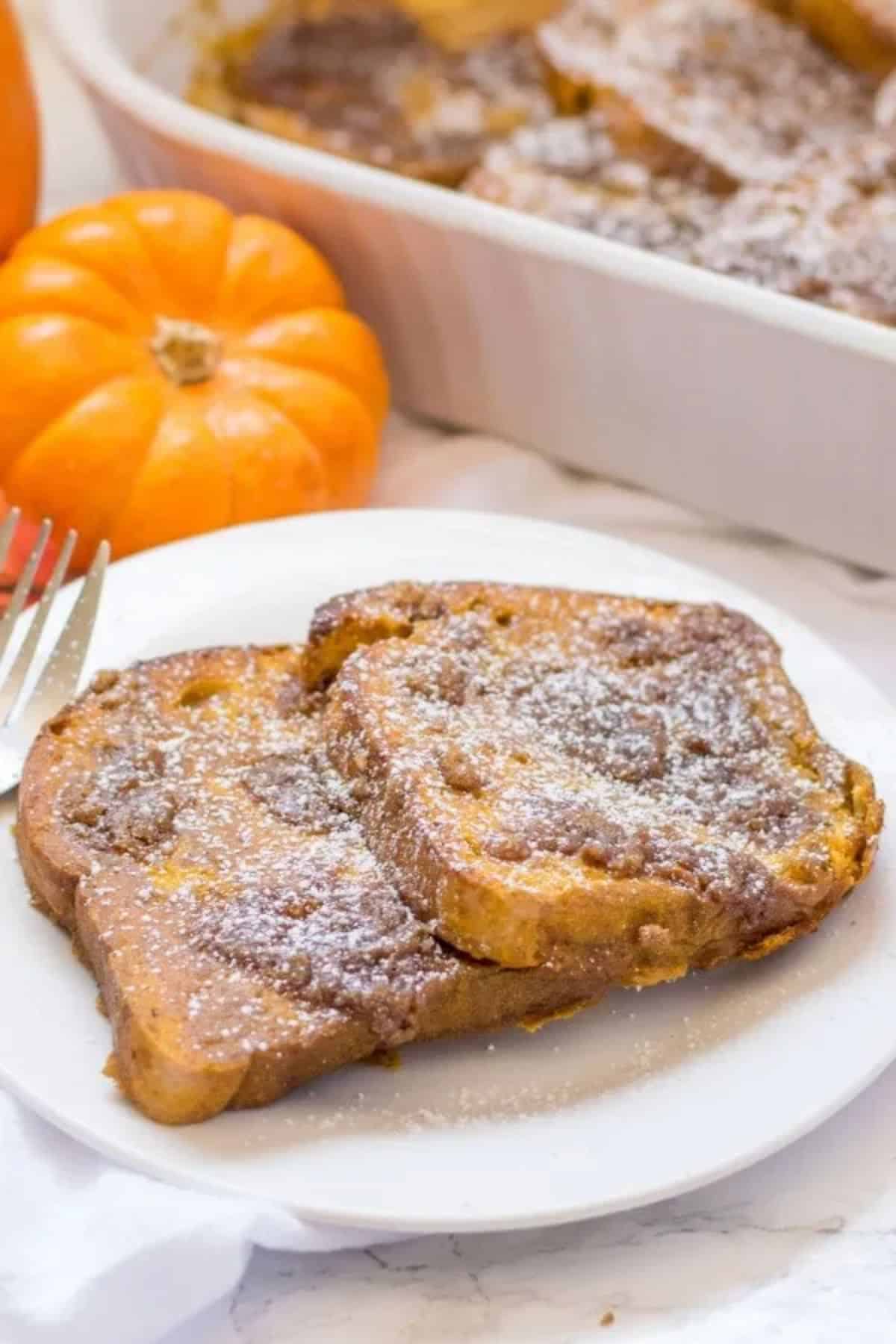 We love making this pumpkin spice french toast casserole for those who need a quick and fast recipe for a last-minute get-together. This French Toast rendition is great for a breakfast dish, brunch staple, or even dessert paired with ice cream! We recommend using gluten-free Artisan bread that is thick and sweet so you get the best flavor soaking through the moist bread. Top this fluffy bread with butter, sugar, and pumpkin puree for a sweet addition.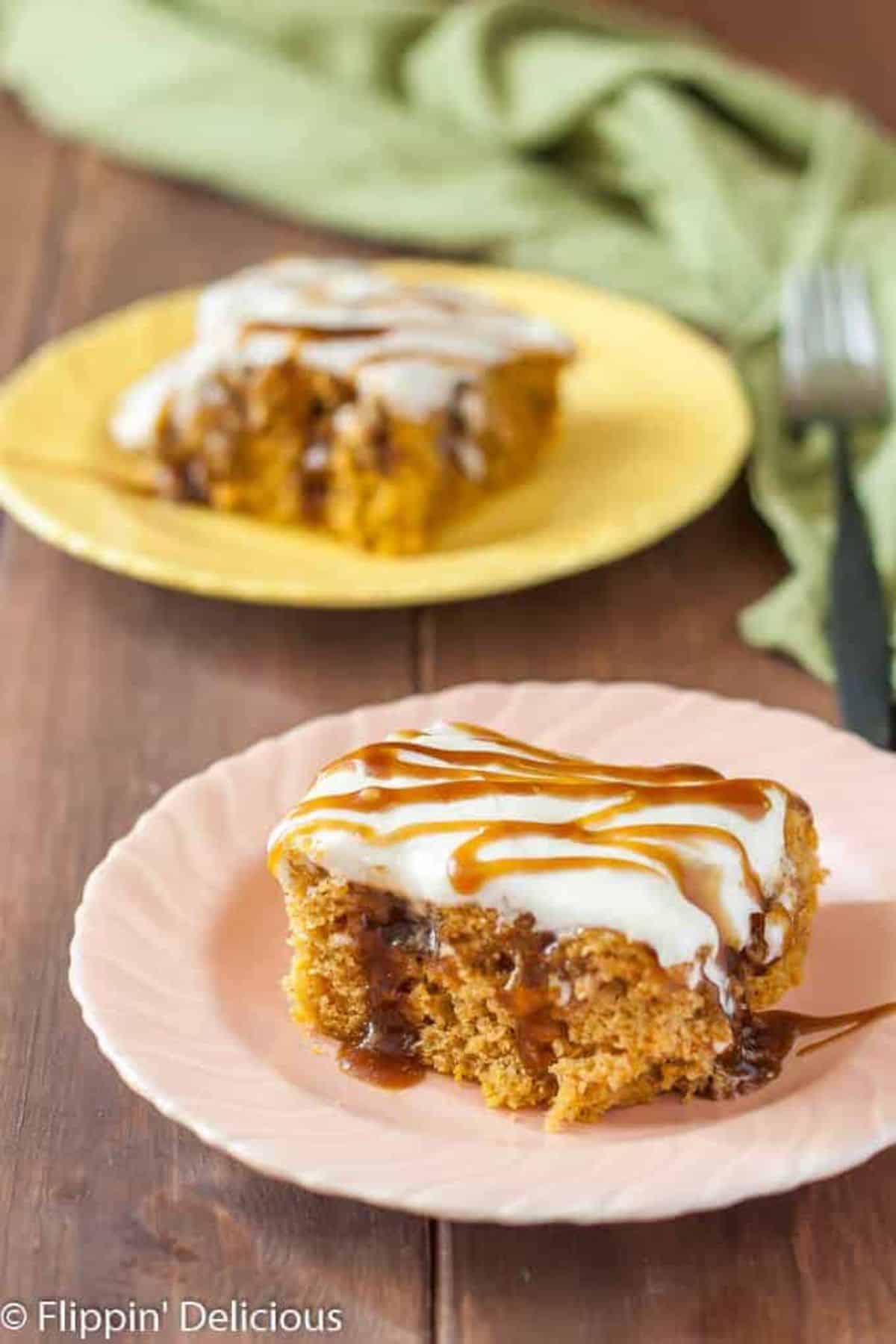 Are you a Harry Potter fan? If so, we have the perfect dessert for you! Suppose you are making a themed dessert for a kid's party, or you simply love this infamous magical movie series and books. In that case, you are going to love this Potter-inspired dessert filled with butterscotch and topped with dairy-free, vegan cream cheese.
The best way to start this butterbeer cake is, to begin with a gluten-free pumpkin poke cake. Make the pumpkin cake by using the typical cake ingredients, with gluten-free flour, and topping this fall-centric dessert with cinnamon, nutmeg, ginger, and cloves.
You can easily make this concoction using gluten-free pumpkin cake, ¾ cup of butterscotch sauce and extra for garnish, and dairy-free cream cheese frosting.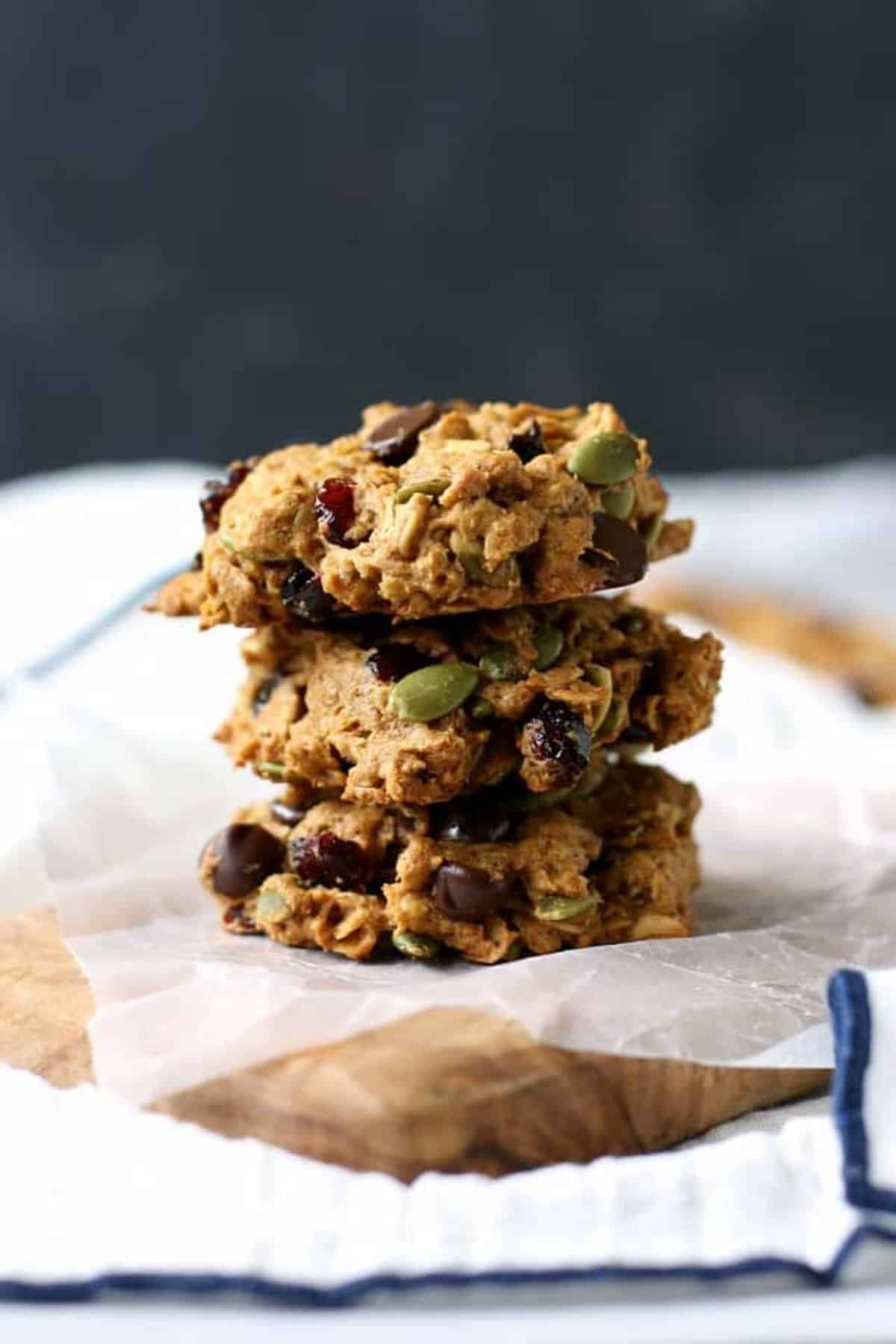 Cookies for breakfast? Of course! Who said you can't have a sweet treat to start your day off, right? We love these gluten-free and vegan cookies for a quick snack or breakfast on the go with a cup of coffee. We think that having some sweetness in the morning helps curb cravings later on and puts us in a great mood for the rest of the day.
Not only are these 'healthy' cookies but they are packed with spices that add a little bit more flavor than you would initially expect. Use sea salt, cinnamon, vanilla, pumpkin seeds, flax seed, and dried cranberries for a bit more bite. Plus, these cookies take just 10 minutes to prep, so they are perfect for a last-minute healthy weekday breakfast for your kids or a party dessert.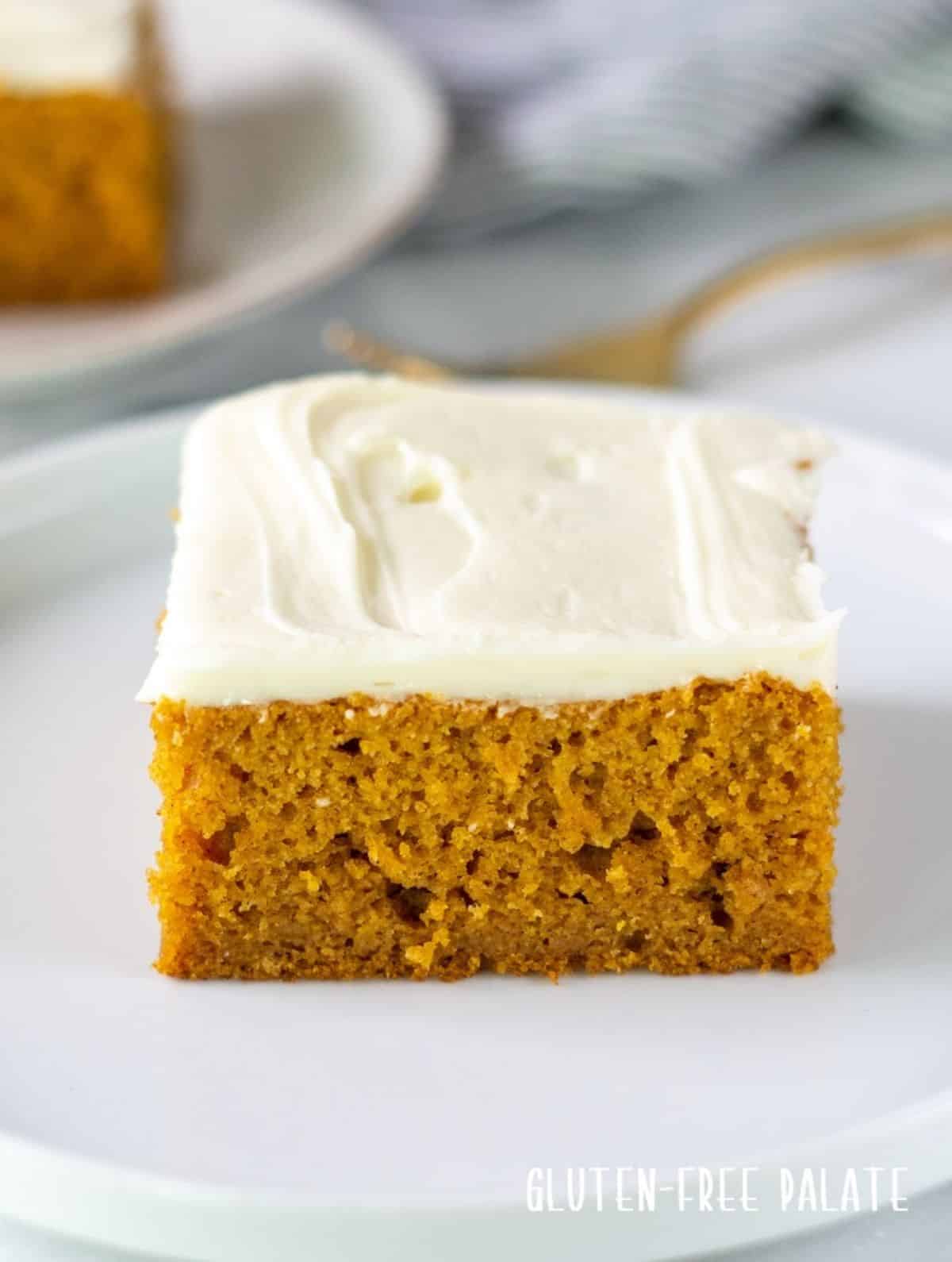 Pumpkin is a tasty stand-alone ingredient that tastes good with a dessert and a scoop of ice cream. You don't need a lot of sauce or added toppings to make this a sweet and refreshing dessert on its own. But you can always add smooth cream cheese frosting to this GF recipe to give it a little extra sweetness!
Make this recipe using the typical baking ingredients; one can of pumpkin puree, pumpkin pie spices, and ground cinnamon for autumnal vibes. We enjoy using full-fat cream cheese to make the cream cheese frosting on top!
Cheesecake doesn't have to have tons of fat or derail your diet! Make this vegan pumpkin cheesecake that is just as creamy and moist as you would find with full-fat cream or milk. We love adding toasted pepitas on top for a little spice and more crunch to every bite. This healthy dessert is dairy-free, vegan, and gluten-free!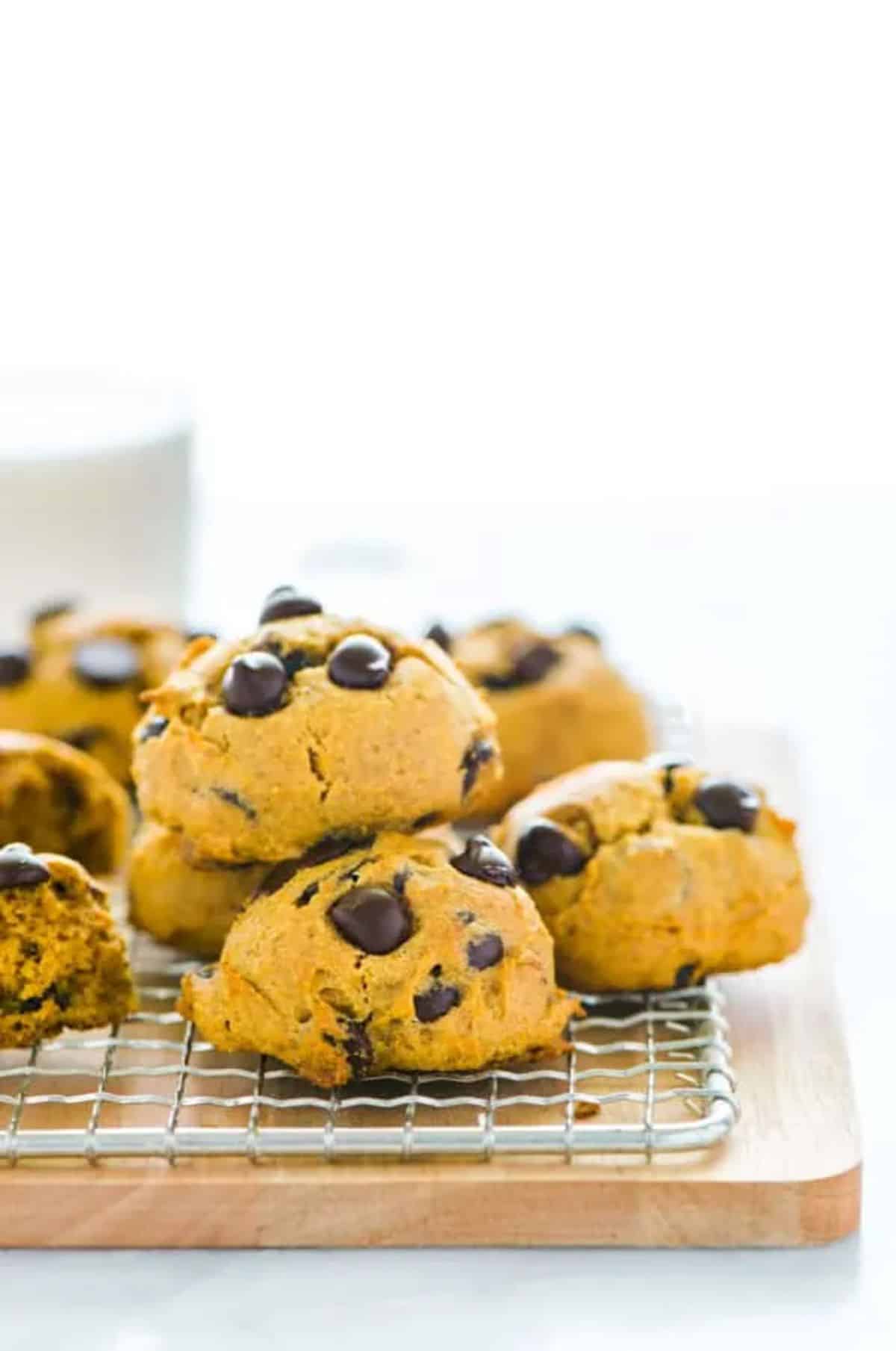 Nothing goes better together than pumpkin and chocolate chips. We love the combination of creamy and smooth pumpkin with the bite of chocolate chips in cookies! You can combine these two in cookies, bread, or mousse for the perfect sweet treat.
Pair these cookies with hot cocoa, tea, or coffee for an ideal mid-afternoon pick-me-up.
These easy gluten-free cookies are so easy to make for the fall season. We love using pumpkin spice flavor for even more seasoning to these delectable bites.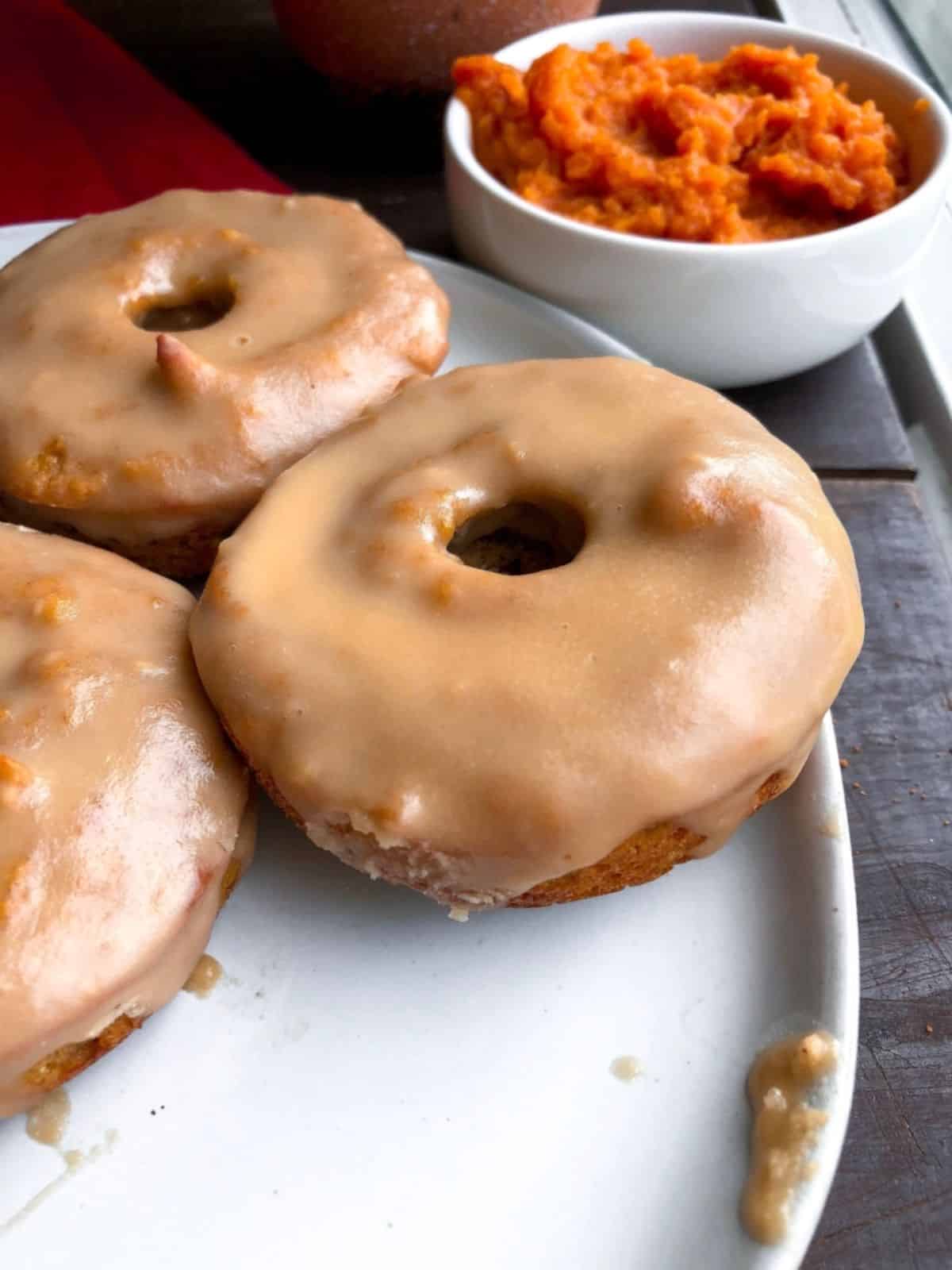 Just because you are eating healthily or on an allergen-reactive diet, this doesn't mean you have to cut out your favorite treats. Donuts are super easy to make and usually better homemade than you would find in stores! These paleo pumpkin donuts use organic pumpkin, almond flour, and pumpkin spice, with icing of coconut butter, maple syrup, and almond milk. You can make this breakfast hit in just 5 minutes of prep time and 20 minutes of cooking time!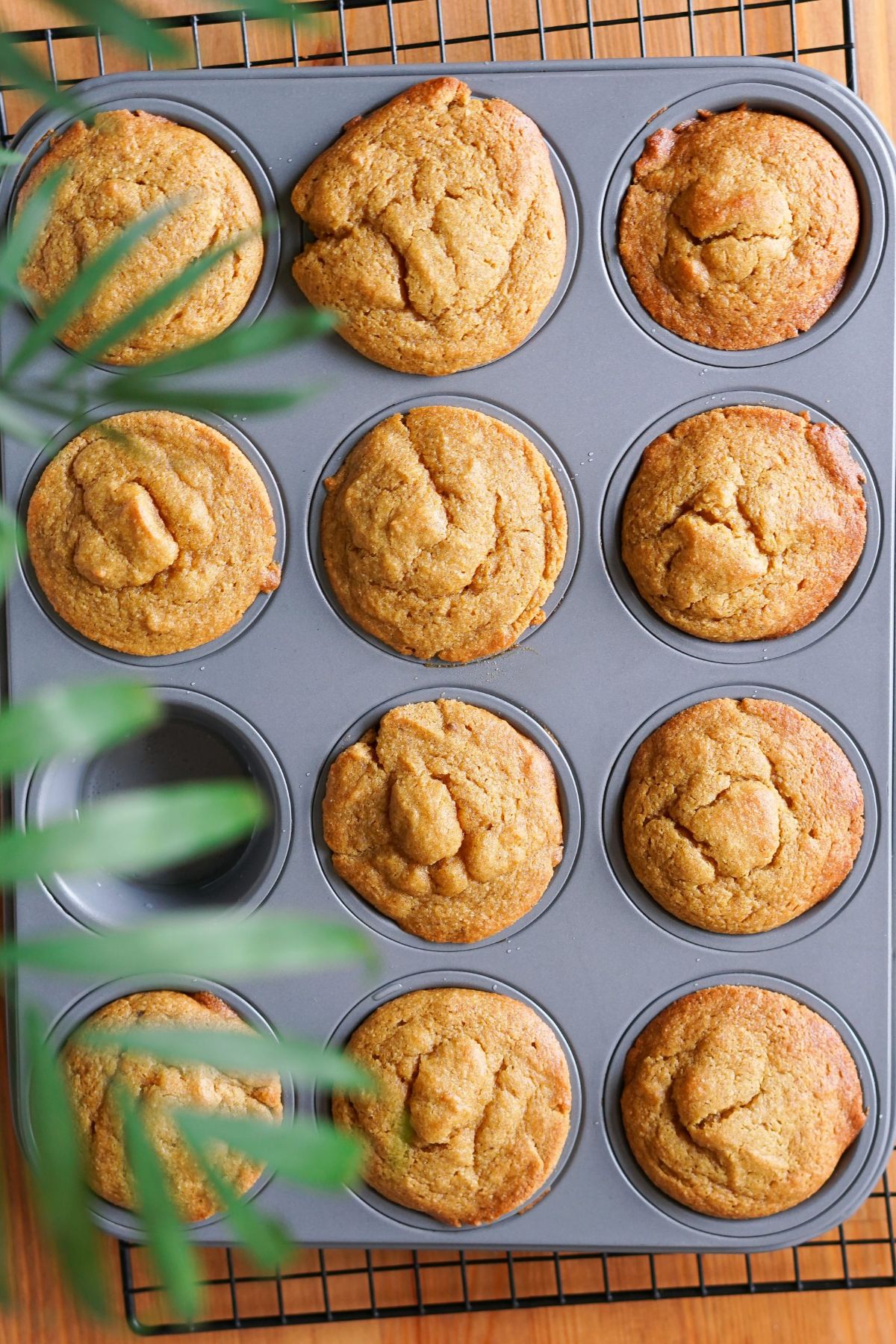 Almond flour is a versatile and easy-to-use flour that adds a nutty flavor to typical baked goods! We love using this almond flour for making muffins, cookies, and cakes. Use almond flour and just nine other ingredients to make these vegan, paleo, and gluten-free muffins that are filled with yummy coconut butter, sweet pumpkin, and maple syrup for a little added sweetness on top.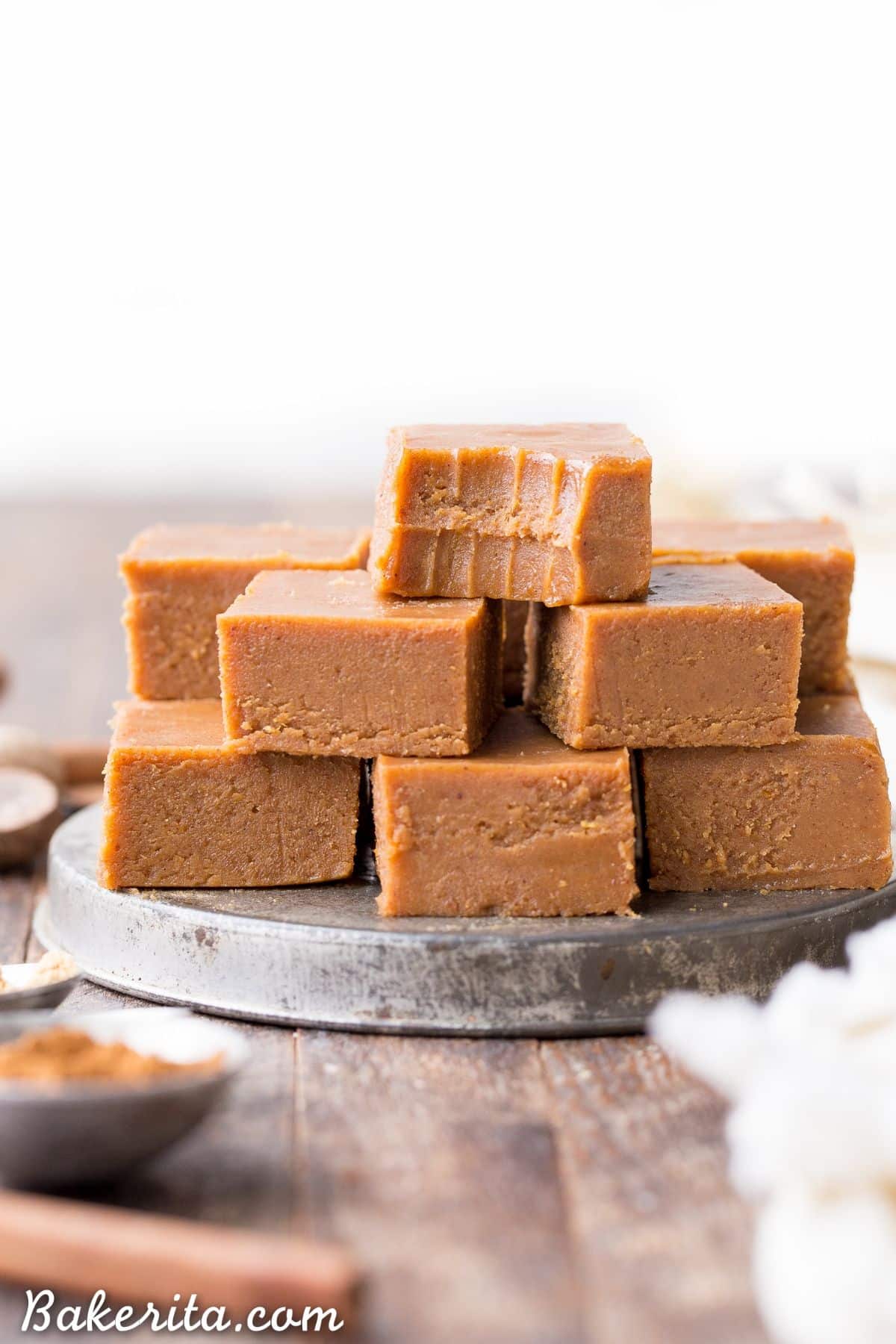 Nothing is easier to make than a raw and no-bake dessert! Forget having to preheat the oven and wait for your desserts to freeze or cool before serving. This pumpkin spice fudge is just five ingredients and has the perfect consistency to serve right away. Use pumpkin pie spice, honey, and vanilla extract to add more flavor to these pumpkin fudge bites.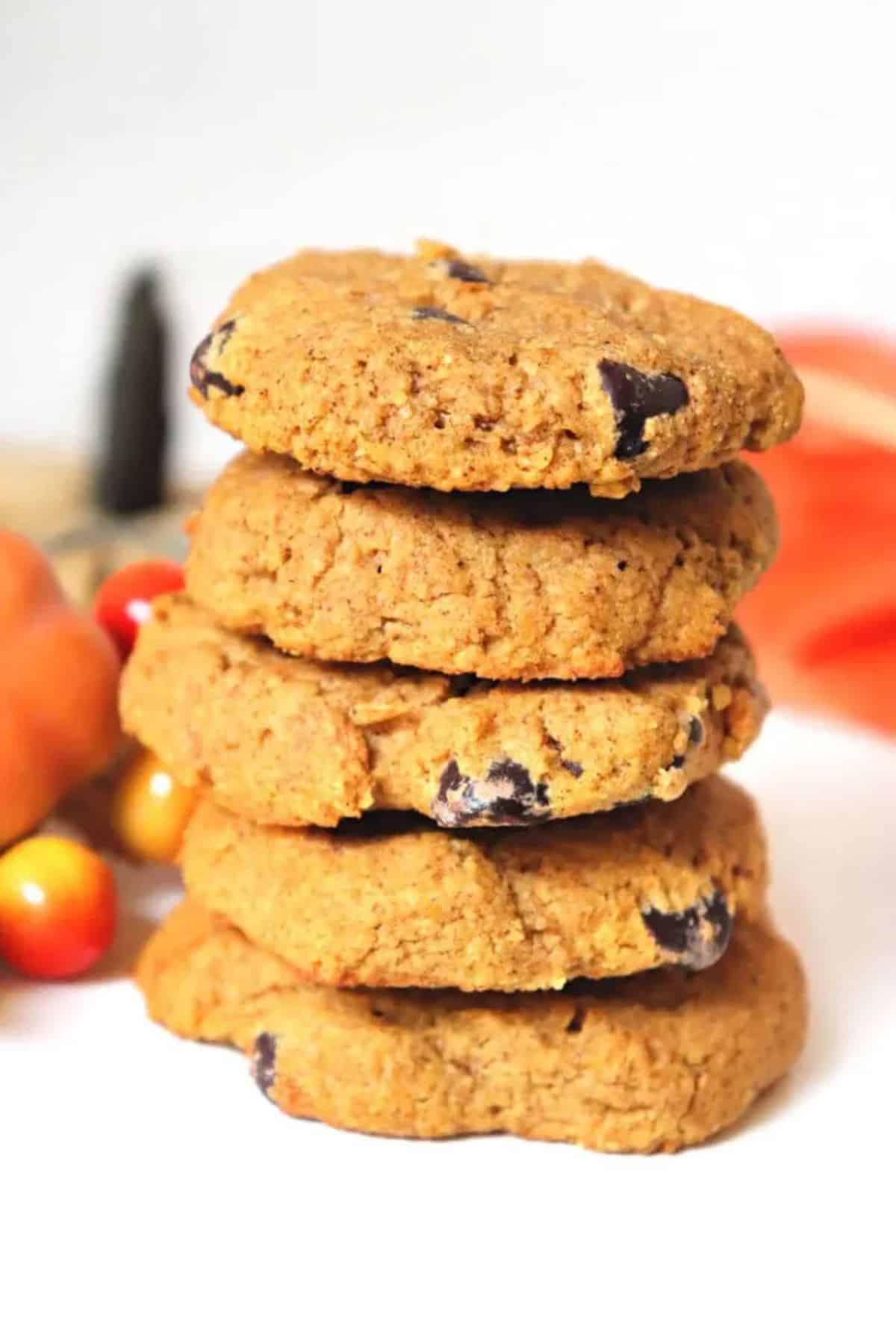 This low-carb and gluten-free dessert is great for those who are counting their macros or watching their allergens. Plus, you won't even notice it is 'missing' some usual ingredients! This treat uses almond flour, sugar-free chocolate chips, and pumpkin puree to add more sweetness without tons of sugar. Plus, the cinnamon and pumpkin pie spice add a holiday flair! Eat these keto pumpkin cookies with a cup of hot chocolate or latte during a mid-afternoon break from work. Or, pack these cookies to bring to an upcoming holiday party for a huge hit among kids and adults alike.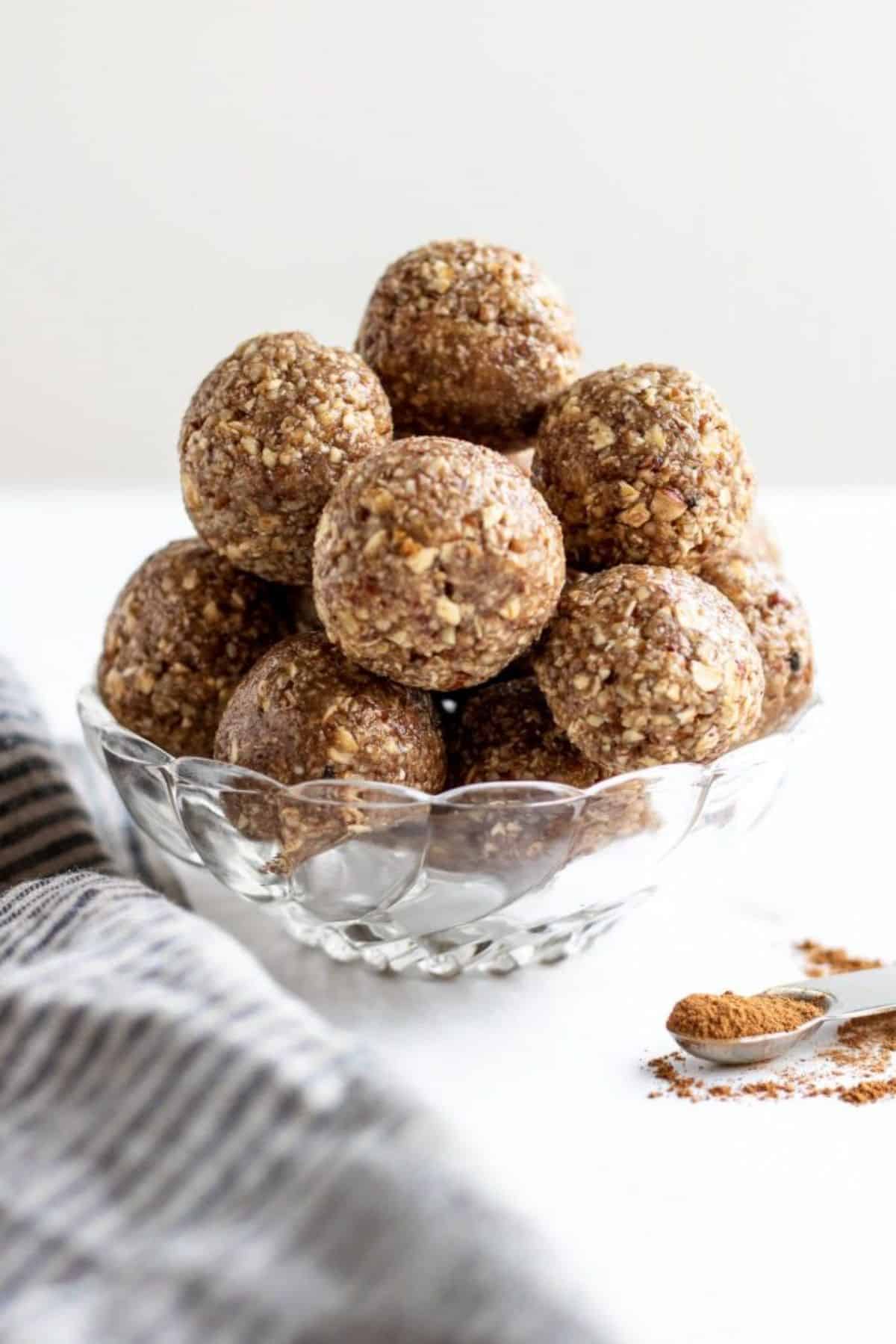 Chances are if you have looked up healthy recipes recently, 'power balls' or 'energy balls' have come up in your search. These easy and fast protein-packed recipes feature tons of protein, healthy ingredients, and a no-bake recipe that can be made in just minutes. You can even freeze these energy balls for an extra bite and a refreshing snack on a hot summer day!
We recommend using avocado oil for healthy fats in these energy balls. Use raw pecan halves and pumpkin pie spice for a nutty and spicy seasoning that really adds more depth to these bite-sized desserts.
The best part is these desserts are super easy and fast! You can prep these energy balls in just 5 minutes and freeze them for 30 minutes before serving. These paleo, gluten-free, vegan, and dairy-free energy balls are packed with flavor.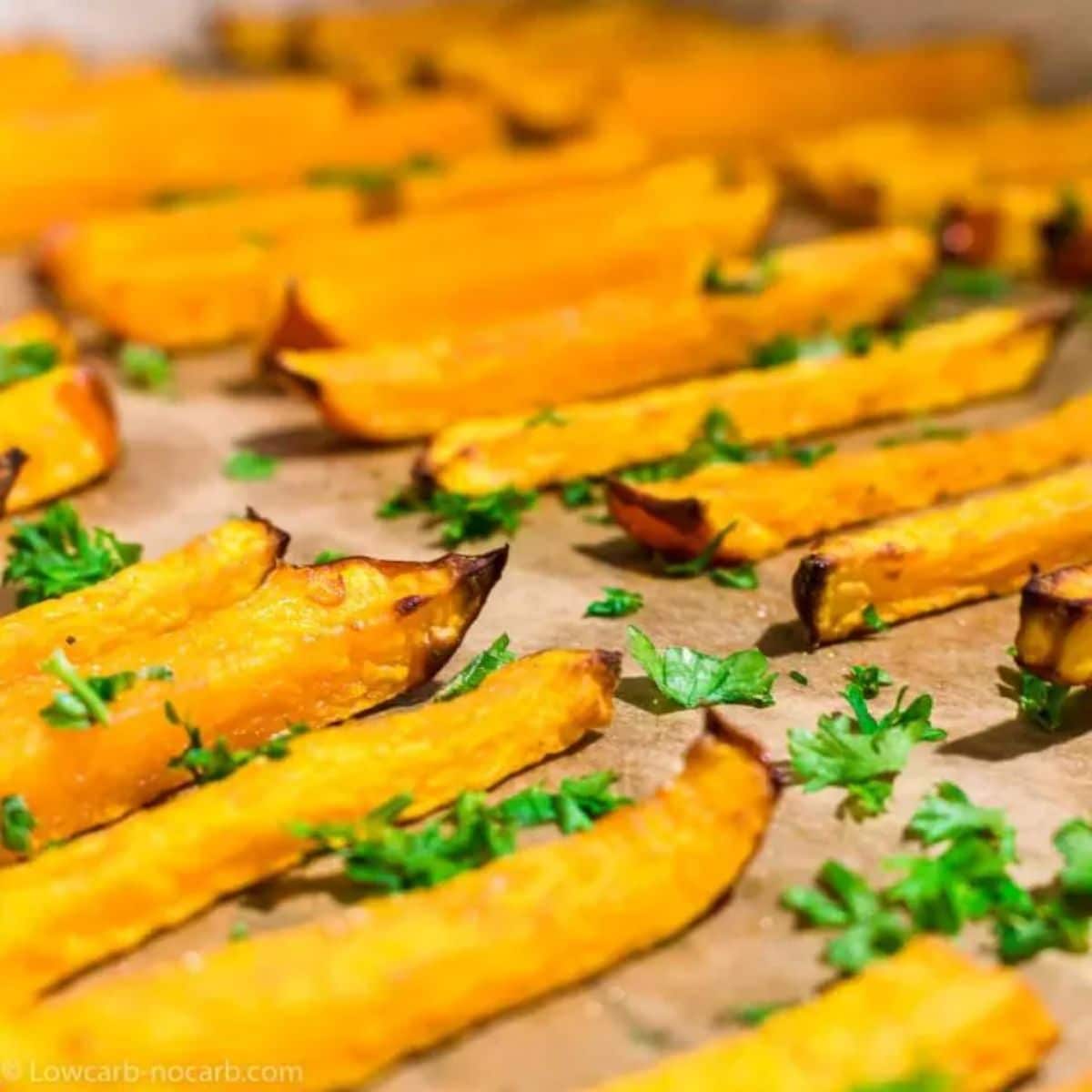 Last but not least, we have a savory recipe that adds just the right amount of texture and sweetness to a traditional side dish! Forget the boring russet t potato fries that are bland and require tons of dipping sauce. Instead, these pumpkin fries are a unique take on fries or sweet potato fries that you won't find many places.
We like using salt, pepper, and parsley to add light seasoning to these fries. They don't need much to taste good! Just clean and cut the whole pumpkin, slice the pumpkin into fries, and season the fries. Then, bake the fries at 350 degrees Fahrenheit for 25 minutes until the edges are golden brown. Lastly, serve these fries as a stand-alone side dish or with a vegetarian or meat burger! This is one of our favorite dinner dishes.