When you are limited to a gluten-free diet, you may have some anger about not being able to eat your favorite treats. However, you need not worry because we have 33 of the best gluten-free junk food recipes in this guide.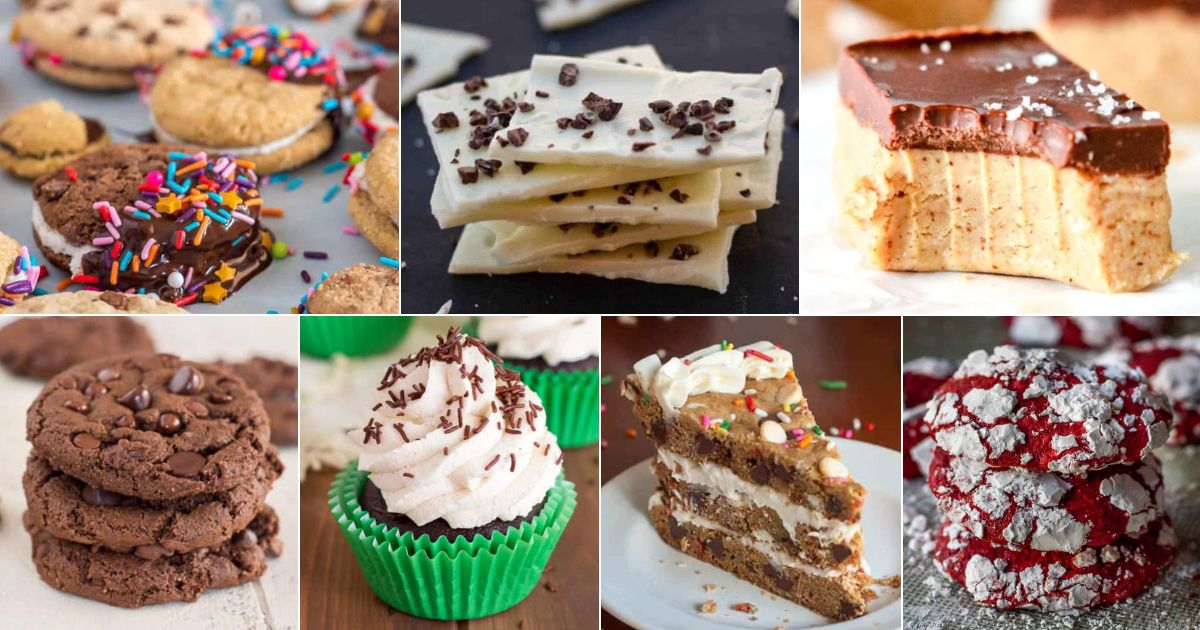 Don't be excluded from all the fun treats at the summer barbecues or family gatherings. Check out our top treats below.
Jump to: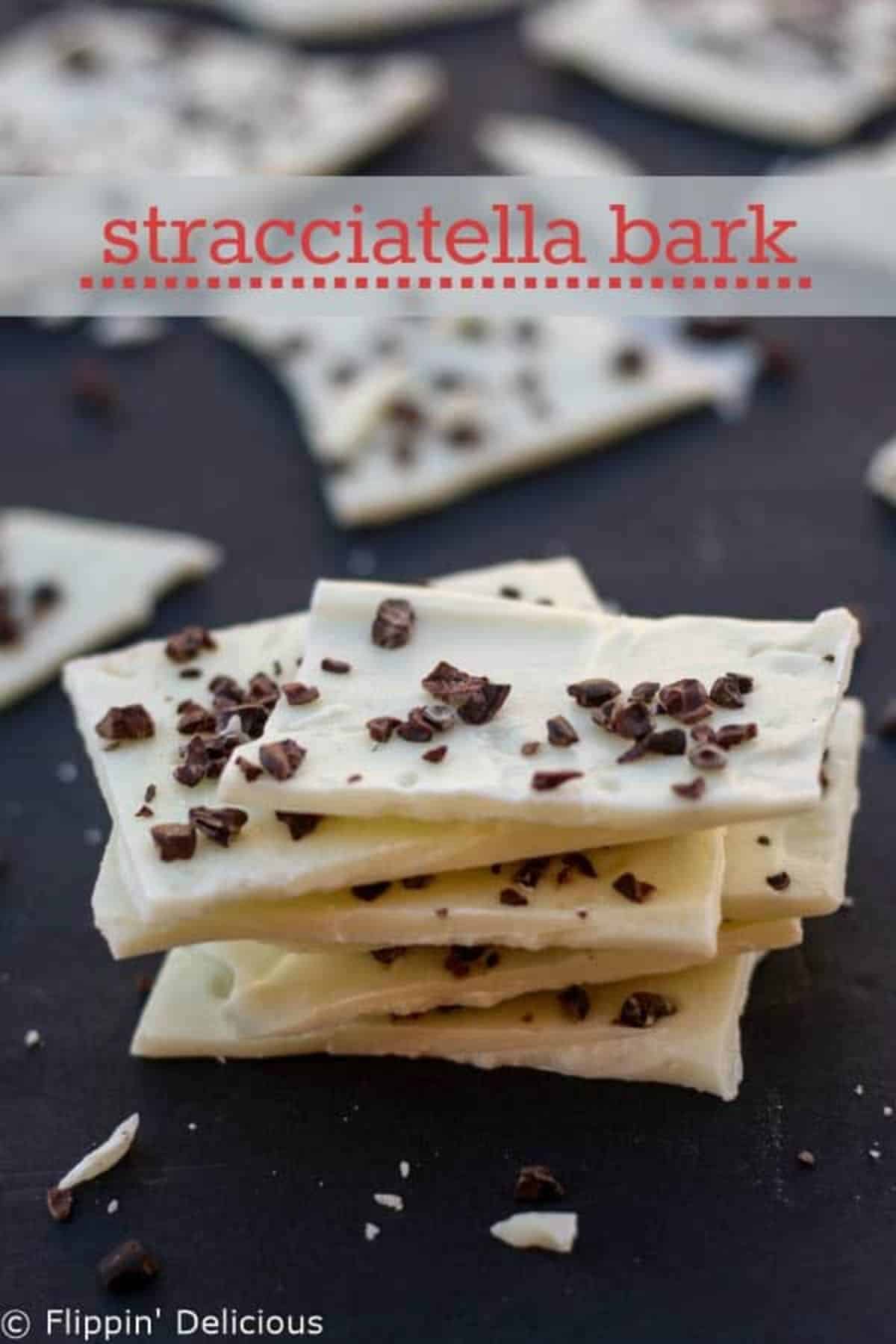 If you are looking for something to quench your chocolate cravings, turn to this bark recipe. With only two ingredients, you will spend minimal time making it and more indulging in it. You only need white chocolate chips (or vanilla almond bark) and cacao nibs to get started.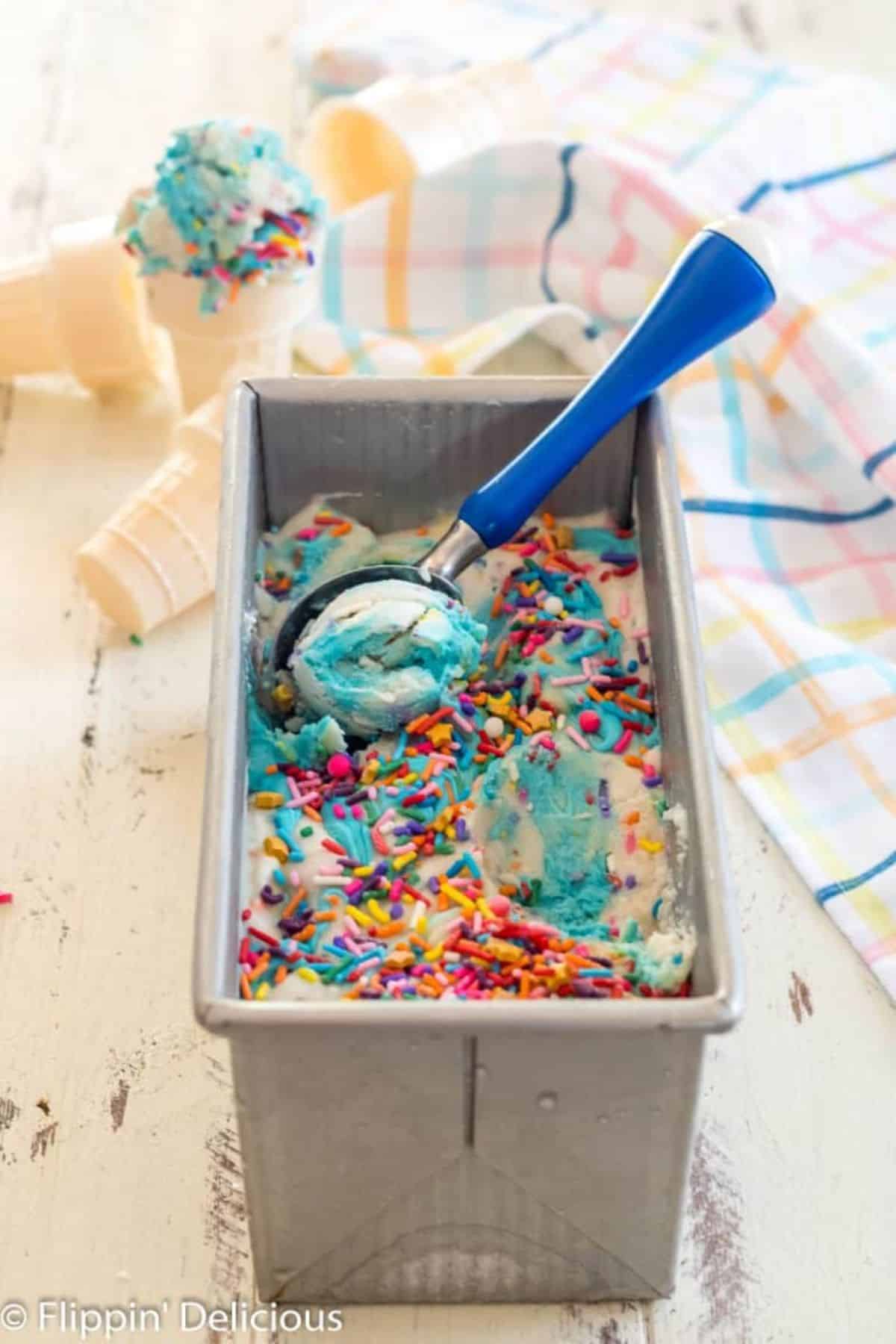 What is a better companion for a late-night movie than a bowl of ice cream? This cake batter-flavored ice cream is incredible and easy to make. All you need is coconut cream, condensed milk, salt, flour, powdered gelatin, vanilla, frosting, and sprinkles.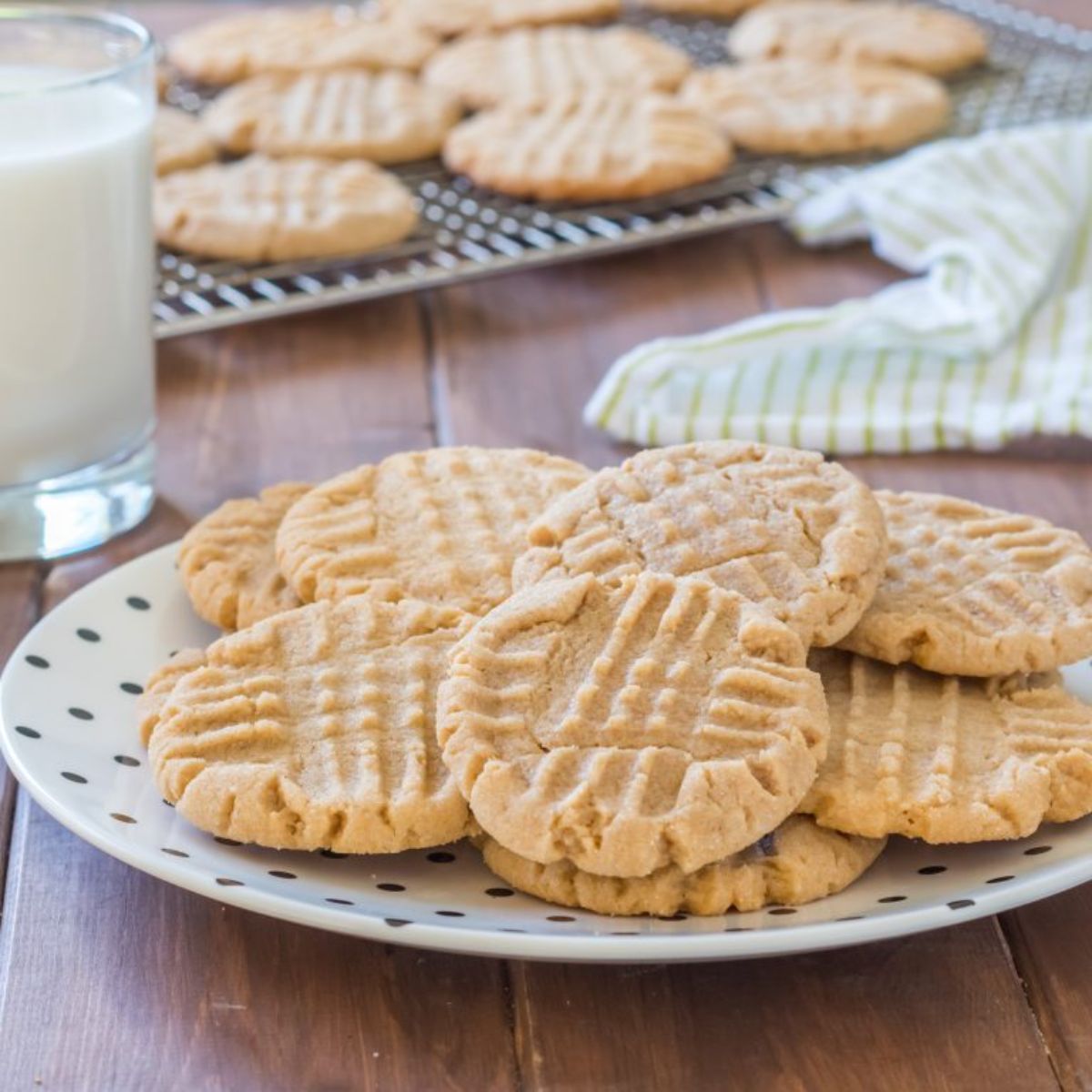 Does anyone else see the traditional fork marks of a peanut butter cookie and instantly have their mouth water? This recipe takes gluten-free to a new level with the help of butter, sugar, flour, xanthan gum, creamy peanut butter, eggs, vanilla, baking soda, and salt.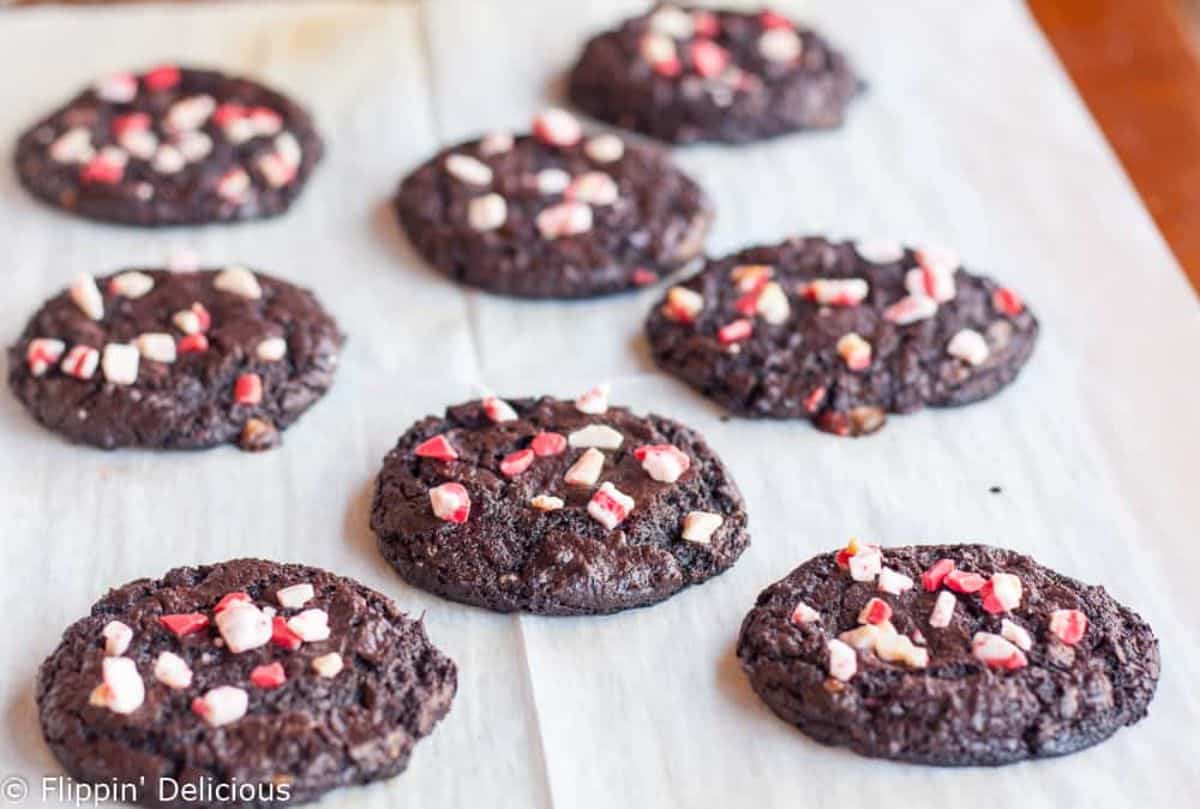 Whether you are getting ready for the holidays or have a sweet tooth craving, these cookies are the right choice. The greatest part is that they are made without flour! All you need is butter, powdered sugar, one egg, salt, baking soda, cocoa powder, and peppermint bits.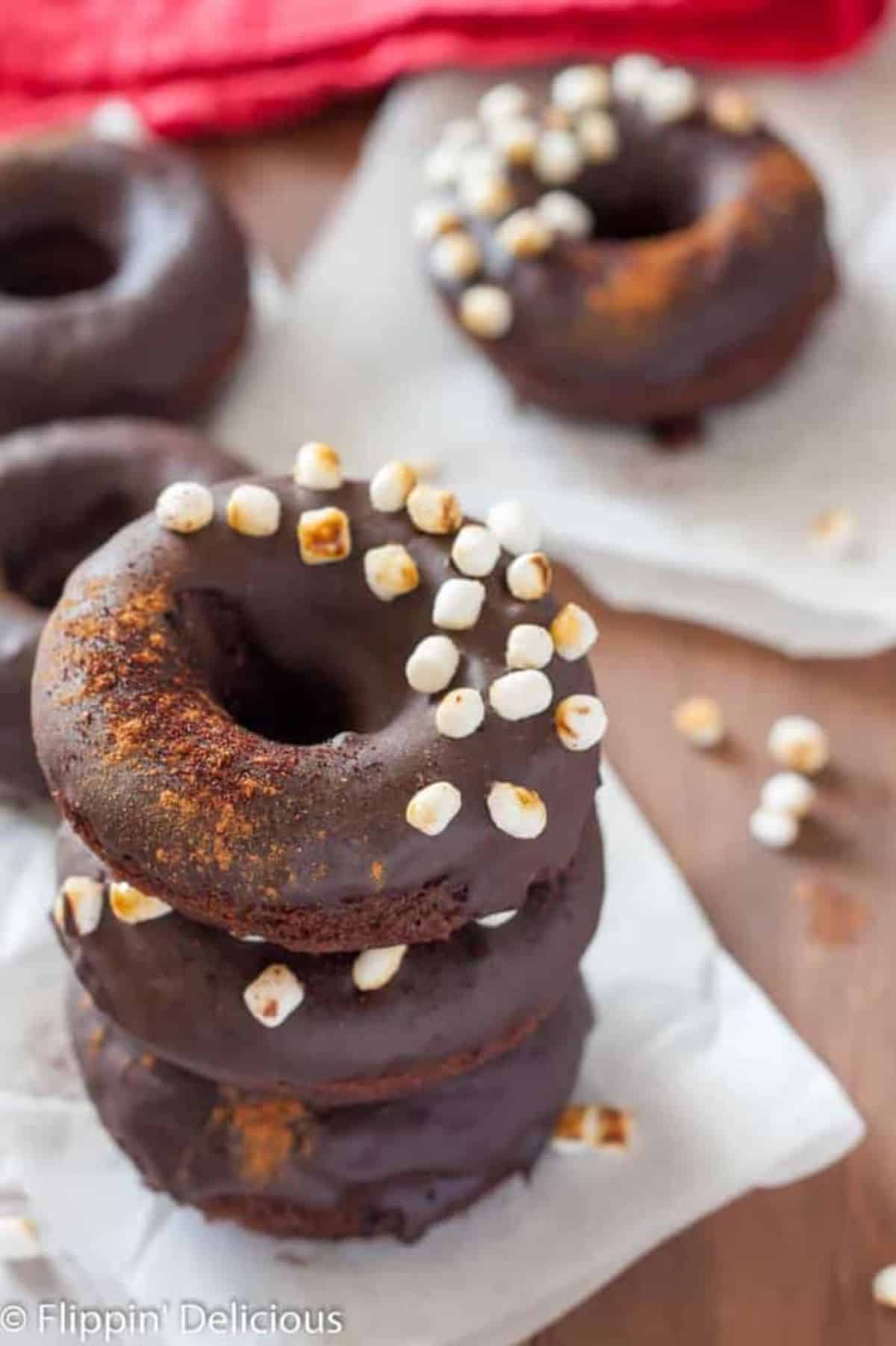 These donuts are sure to knock your socks off. As a gluten-free and dairy-free recipe, it tastes surprisingly like a regular donut! You need some unique ingredients, including chipotle powder, mini marshmallows, and almond milk, but making them is simple!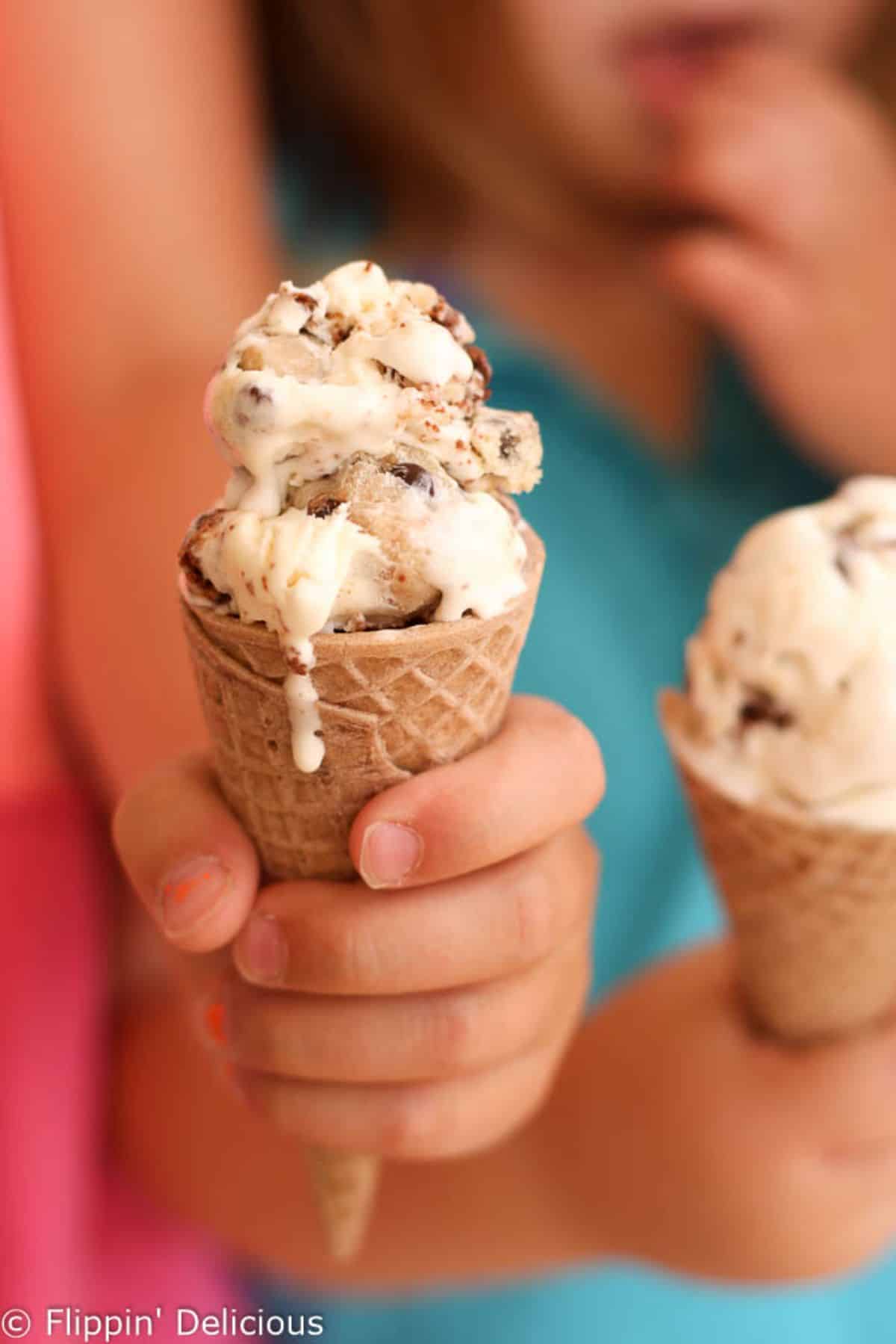 Talk about the ultimate junk food! This ice cream's cookie dough and brownie combination in this ice cream are out of this world. To make it, you will need only five ingredients. These include heavy whipping cream, sweetened condensed milk, vanilla, cookie dough, and brownie chunks.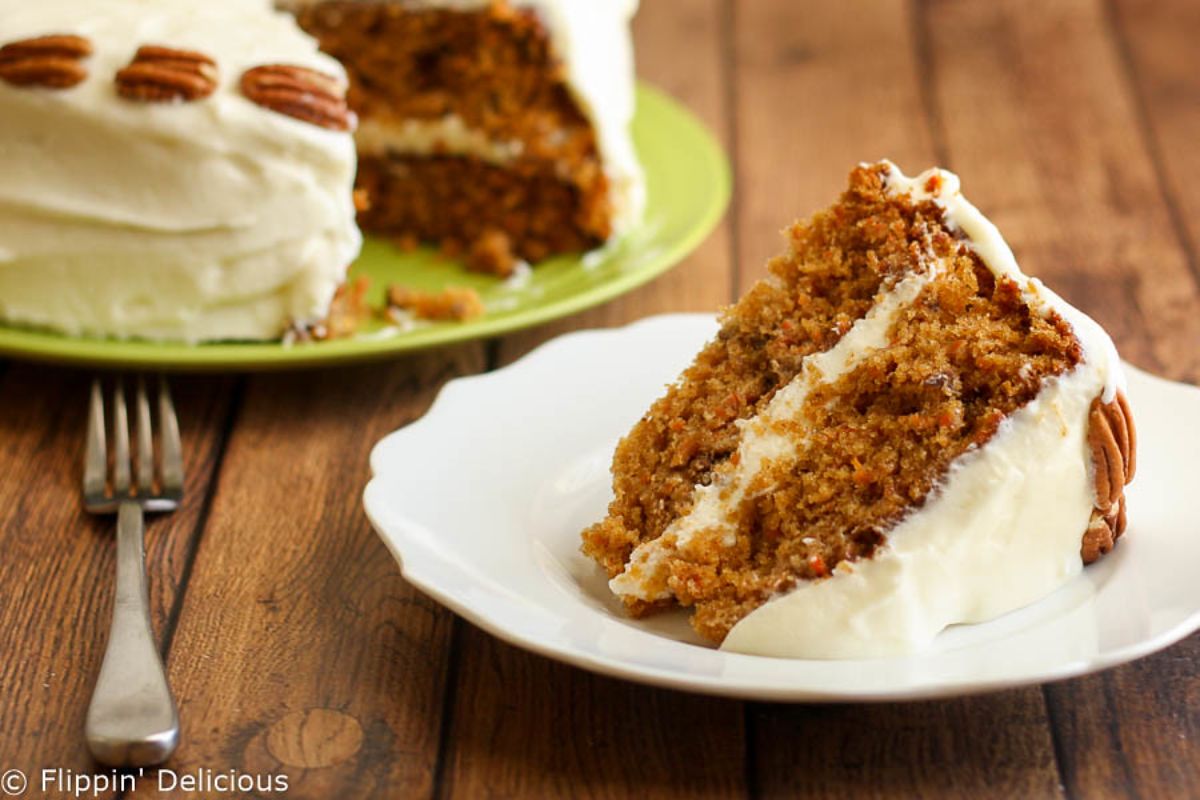 We are all enamored with the unique taste of carrot cake. With the healthy component of carrots but the junk food taste, your brain is confused, but your taste buds are happy. This recipe is perfect, combining brown sugar, xanthan gum, gluten-free flour, and various frosting ingredients to get the perfect cake texture.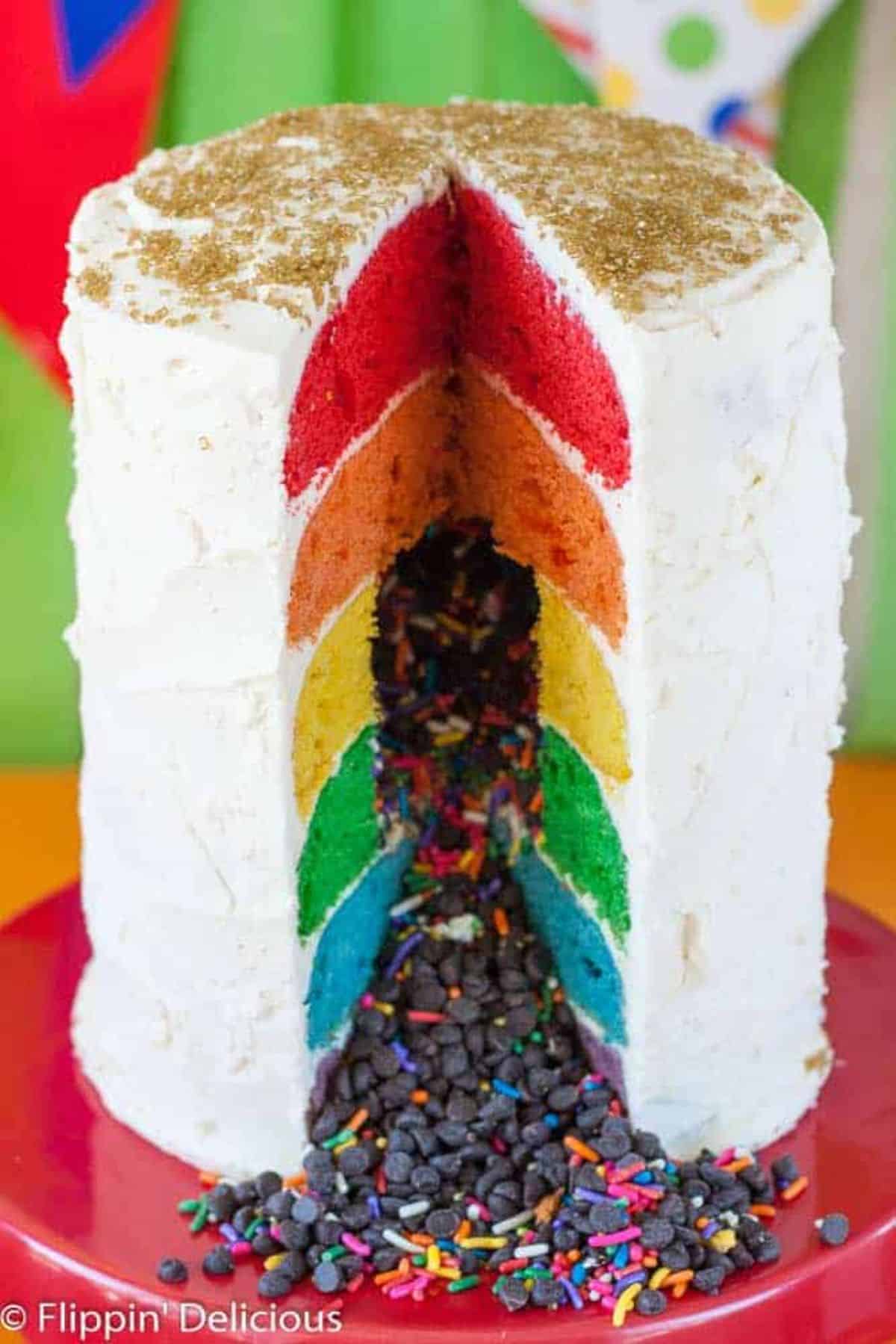 I have long admired the beautiful cakes in bakery displays that have distinctly colored layers and an element of surprise in the middle. This triple-layer rainbow cake gives you a bright interior with your choice of sprinkles or chocolate in the middle with a few easy-to-find ingredients.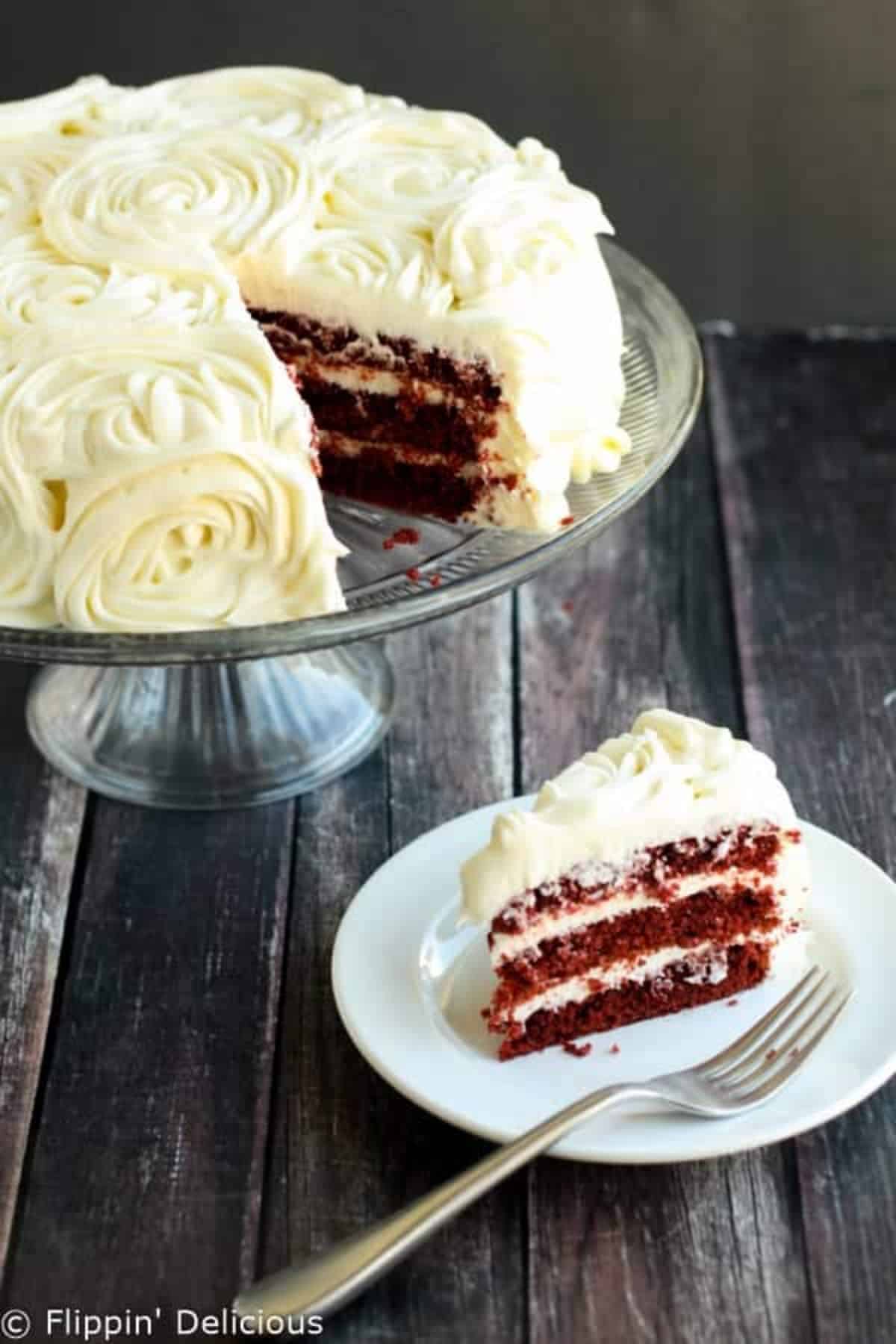 This red velvet cake goes above the call of duty with its three separate layers and perfectly whipped frosting. I always have the items on hand to make this, which include sugar, cocoa powder, salt, xanthan gum, gluten-free flour, milk, vegetable oil, eggs, vanilla, vinegar, and red food coloring.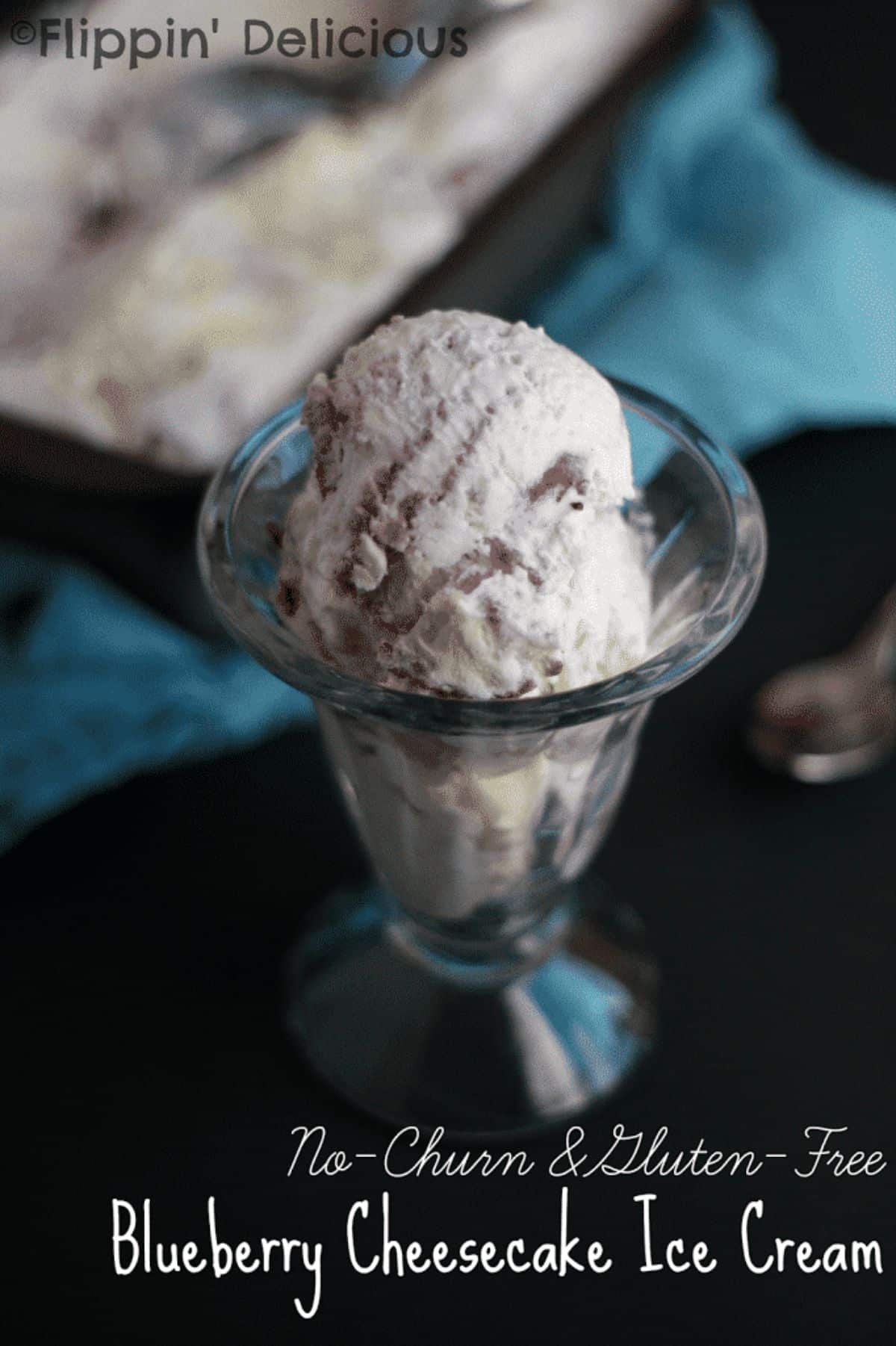 A combination of two of the top desserts - cheesecake and ice cream? Sign me up! This unique ice cream flavor utilizes whipping cream, cream cheese, condensed milk, Kix cereal, lemon juice, zest, butter, blueberries, and sugar.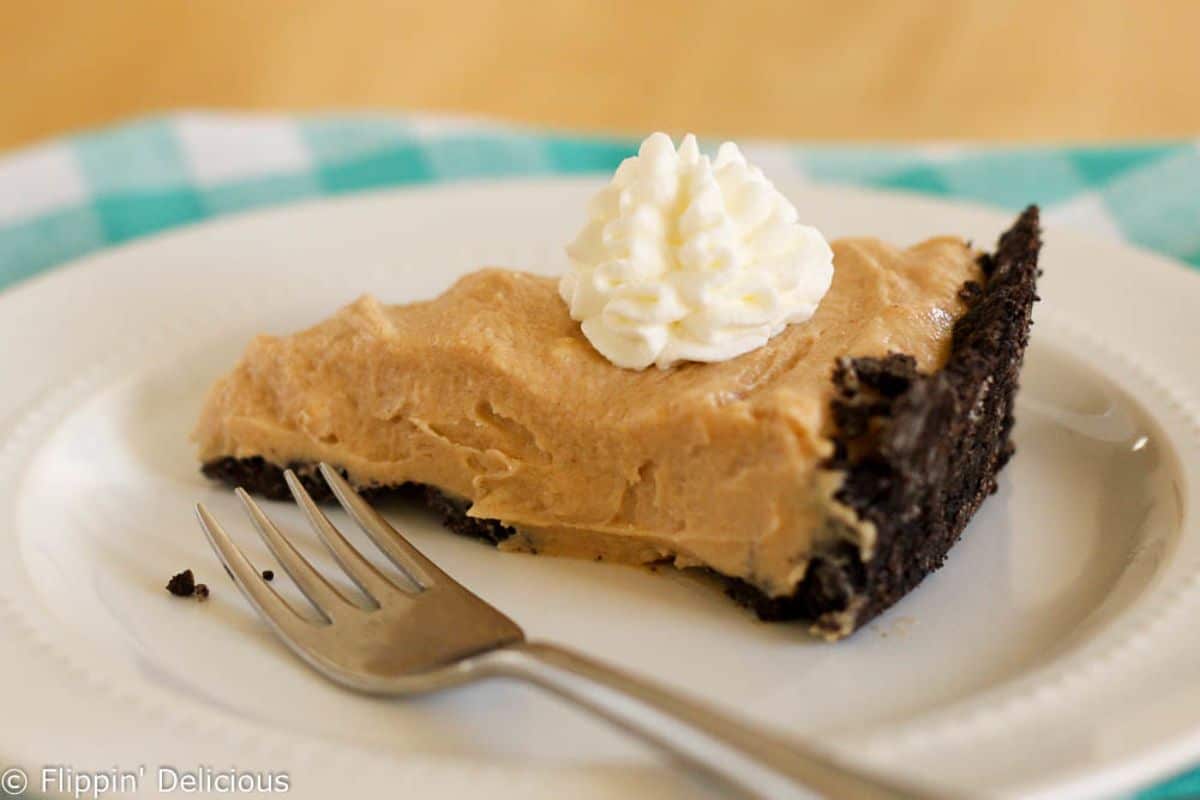 Do you know the rich sensation you get when you bite into a peanut butter cup? The emotion is the same with this glutenless version of peanut butter pie. With cookie crumbs, butter, cream cheese, vanilla extract, sugar, and whipping cream, you will savor every bite until there isn't a crumb left.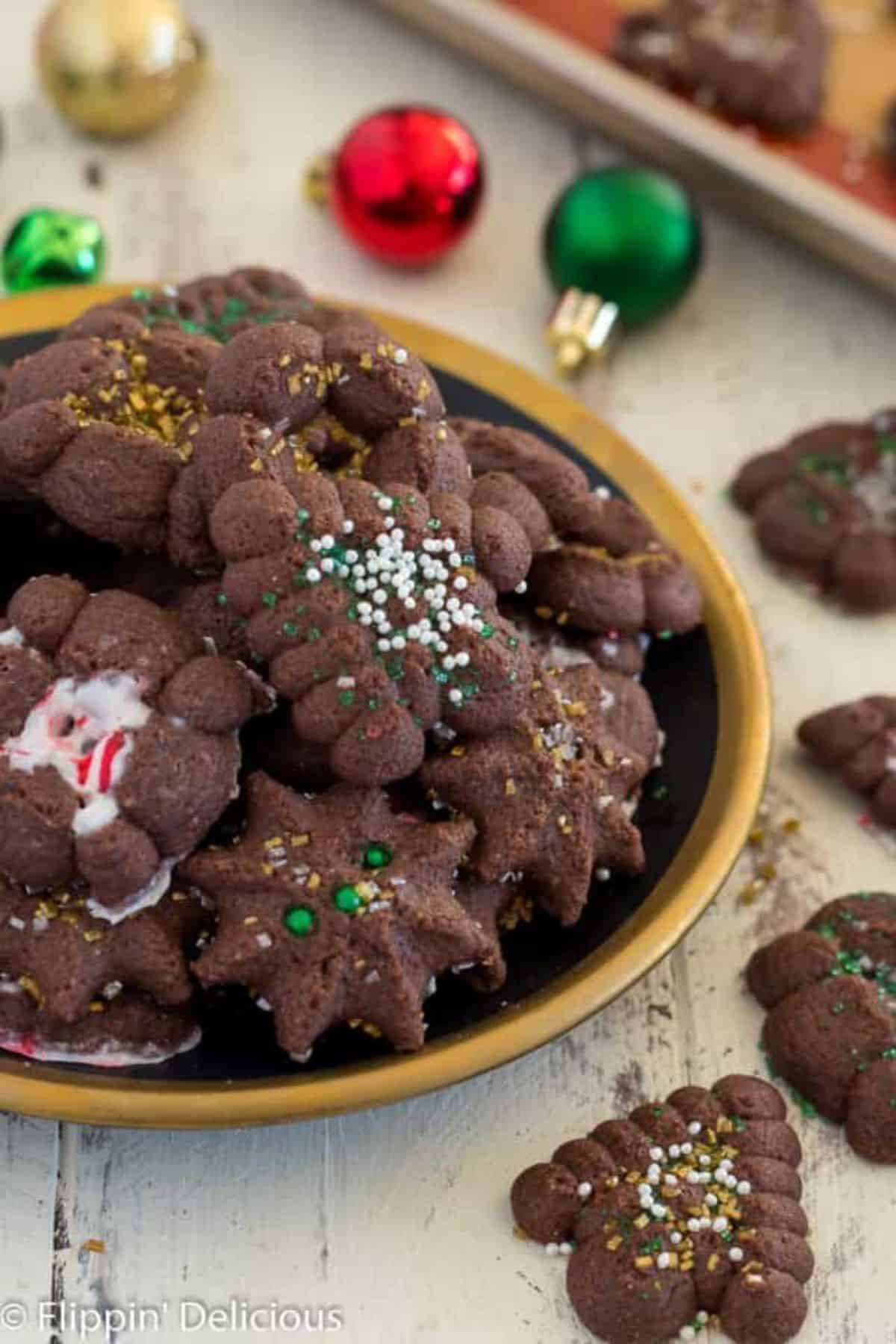 These cookies are perfect for any occasion, although you typically see them on holidays. To make them, all you need is butter, shortening, sugar, eggs, vanilla, xanthan gum, flour, salt, and cocoa powder.
Sometimes you need a junk food option that you can mindlessly snack on while enjoying TV. These chocolate clusters are made with blueberries, and you will thoroughly enjoy them. All you need is chocolate chips, salt, coconut oil, gluten-free cereal, and blueberries to whip them up.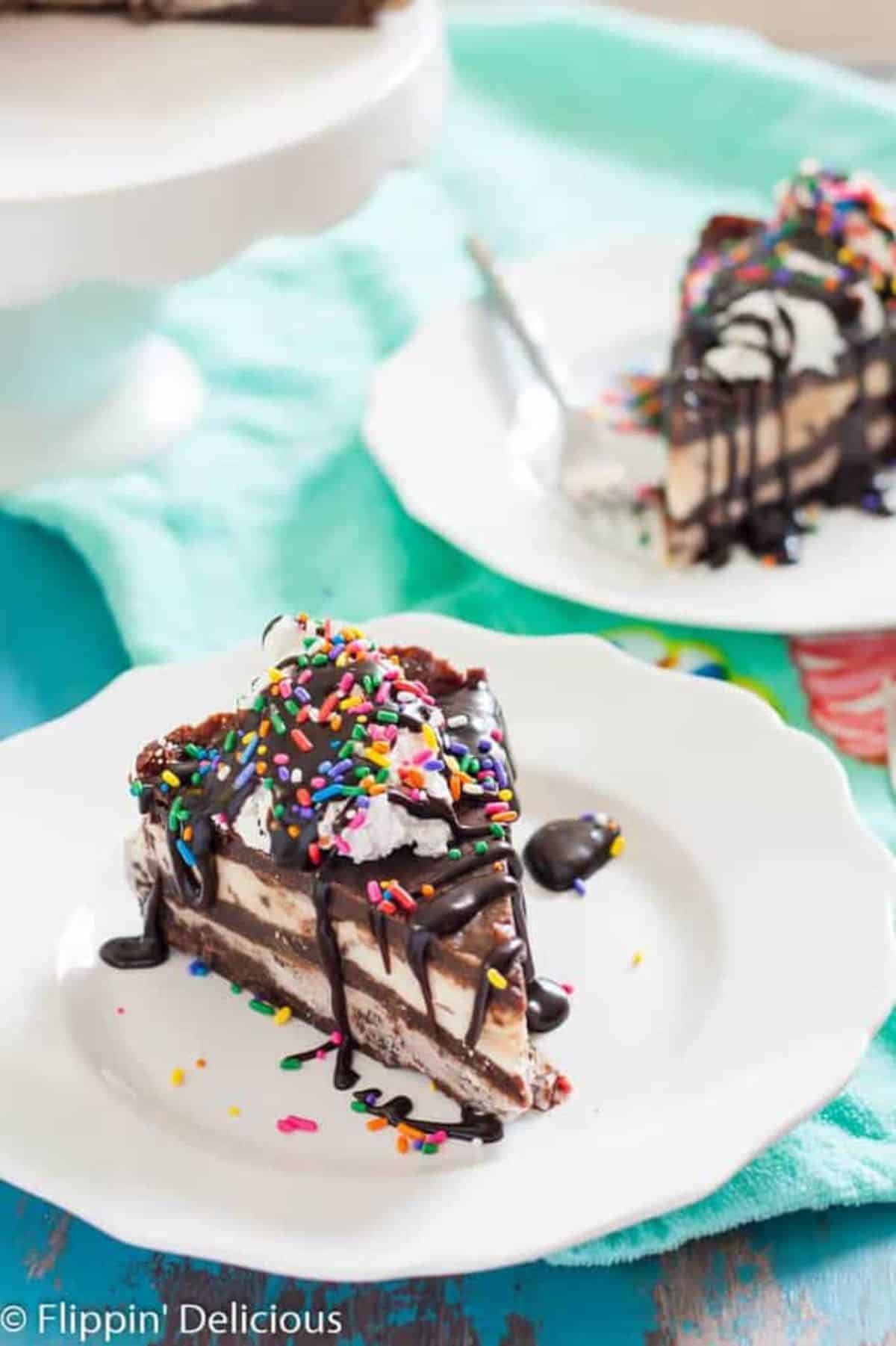 Not only will this recipe give you a sugar high, but you will also be floating with happiness after eating it. This ice cream cake incorporates brownies through the ingredients of flax meal, dark chocolate, oil, almond meal, flour, sugar, and salt. Add these to the cake and ice cream ingredients for an excellent junk food dessert!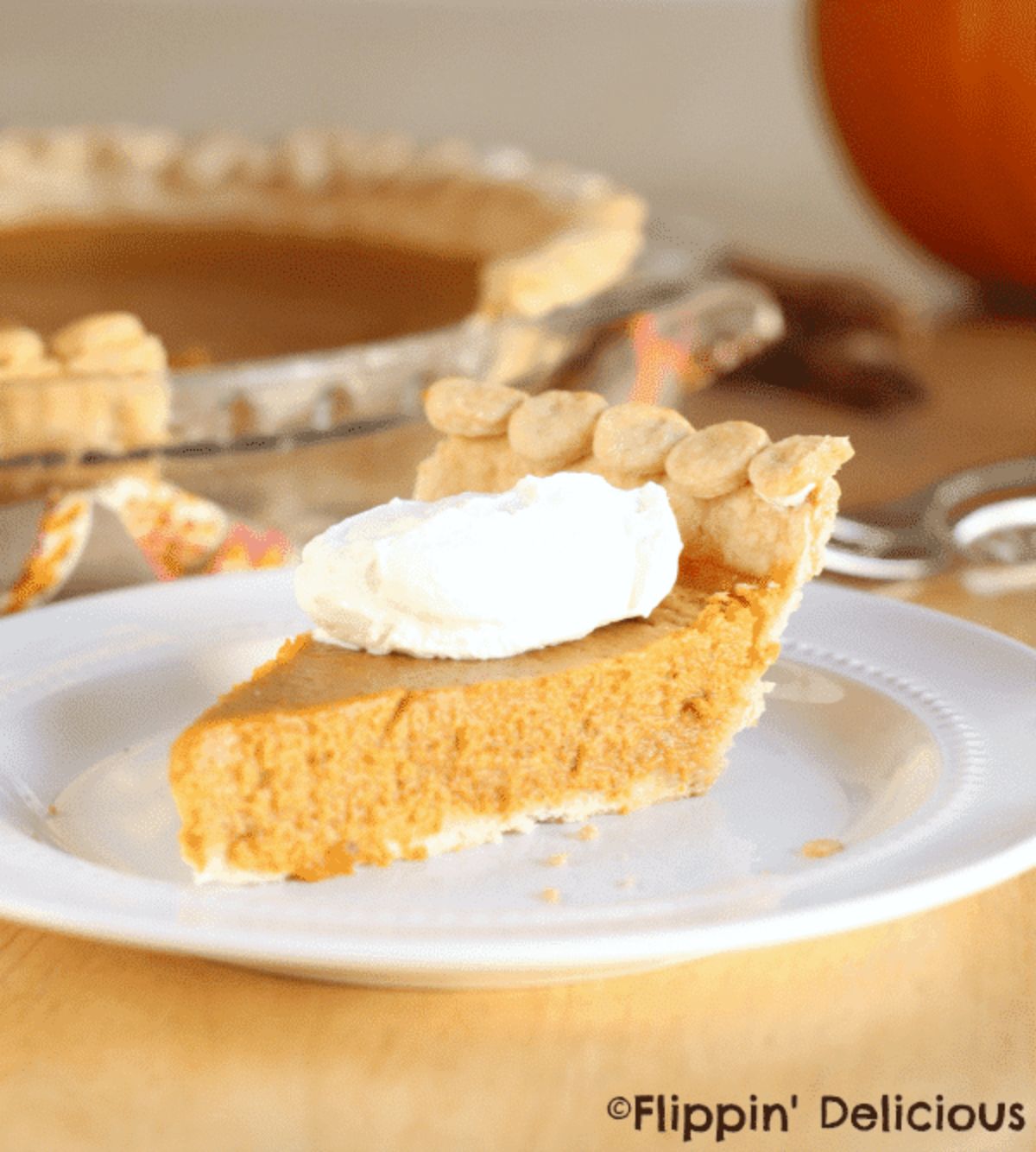 Who wants to be left out of Thanksgiving dessert? The answer is nobody! Thankfully no one will be with this recipe for honey pumpkin pie. After making your gluten-free pie crust, you will add eggs, honey, salt, pure pumpkin, milk, pumpkin pie spice, and whipped cream for your topping.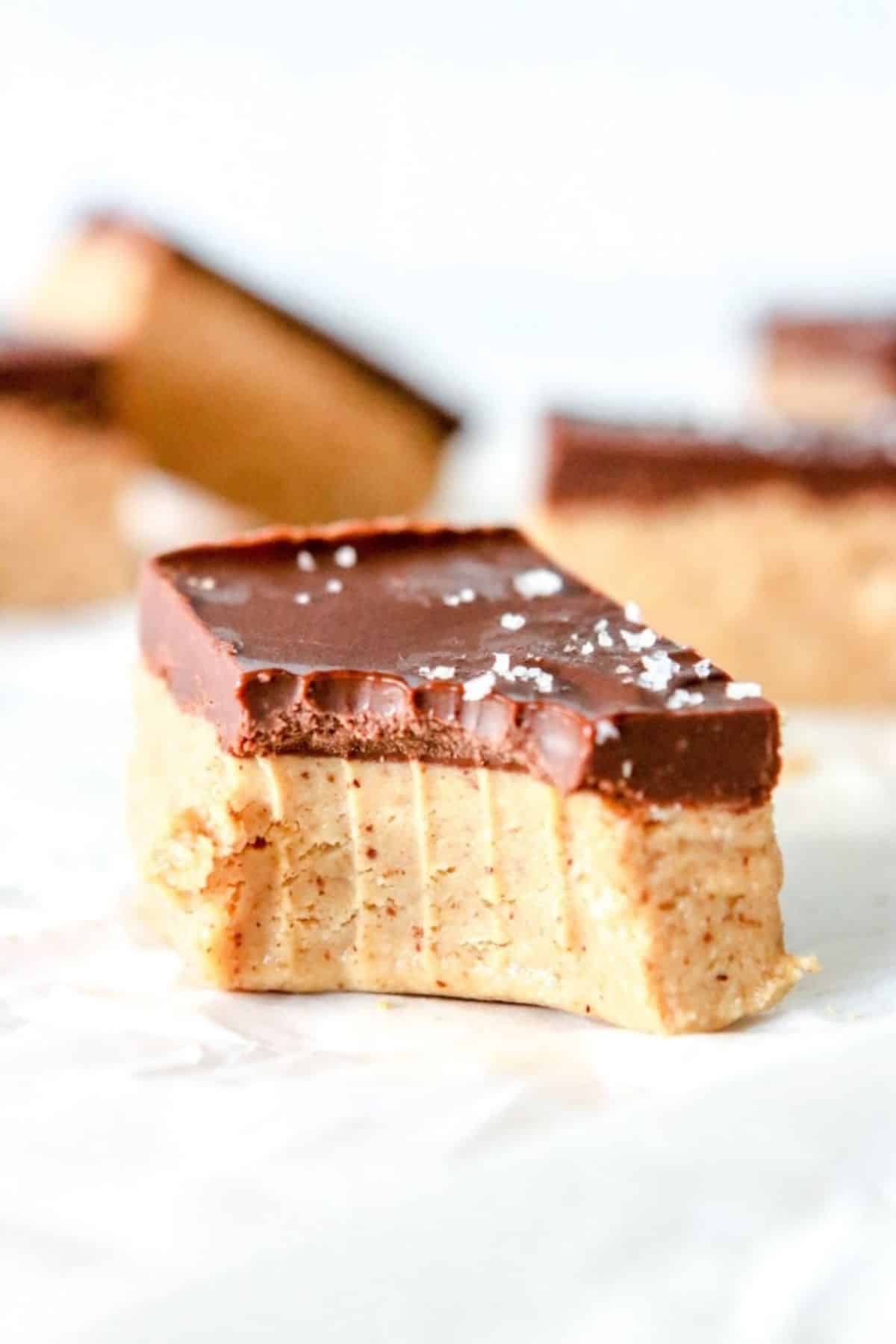 My favorite part of these bars is the thick topping of chocolate you first bite into. I recommend having these available at all times for random snacking and cravings. Be sure you have almond butter, almond flour, agave nectar, salt, coconut oil, and chocolate chips on hand.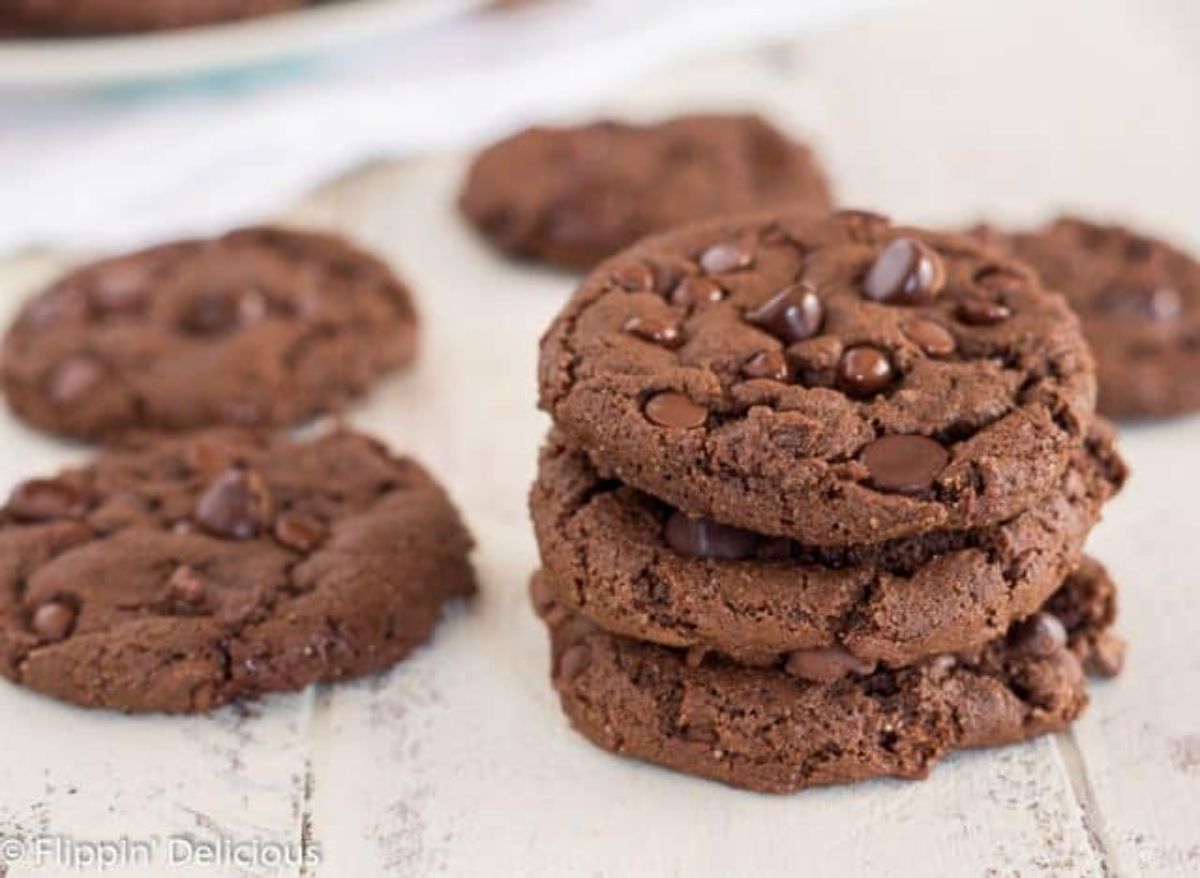 Why have just regular chocolate cookies when you can double the amount of chocolate instead? Perfect for those craving attacks, these cookies use cocoa powder, dark chocolate chips, and semi-sweet chocolate chips to get the perfect blend of sweetness.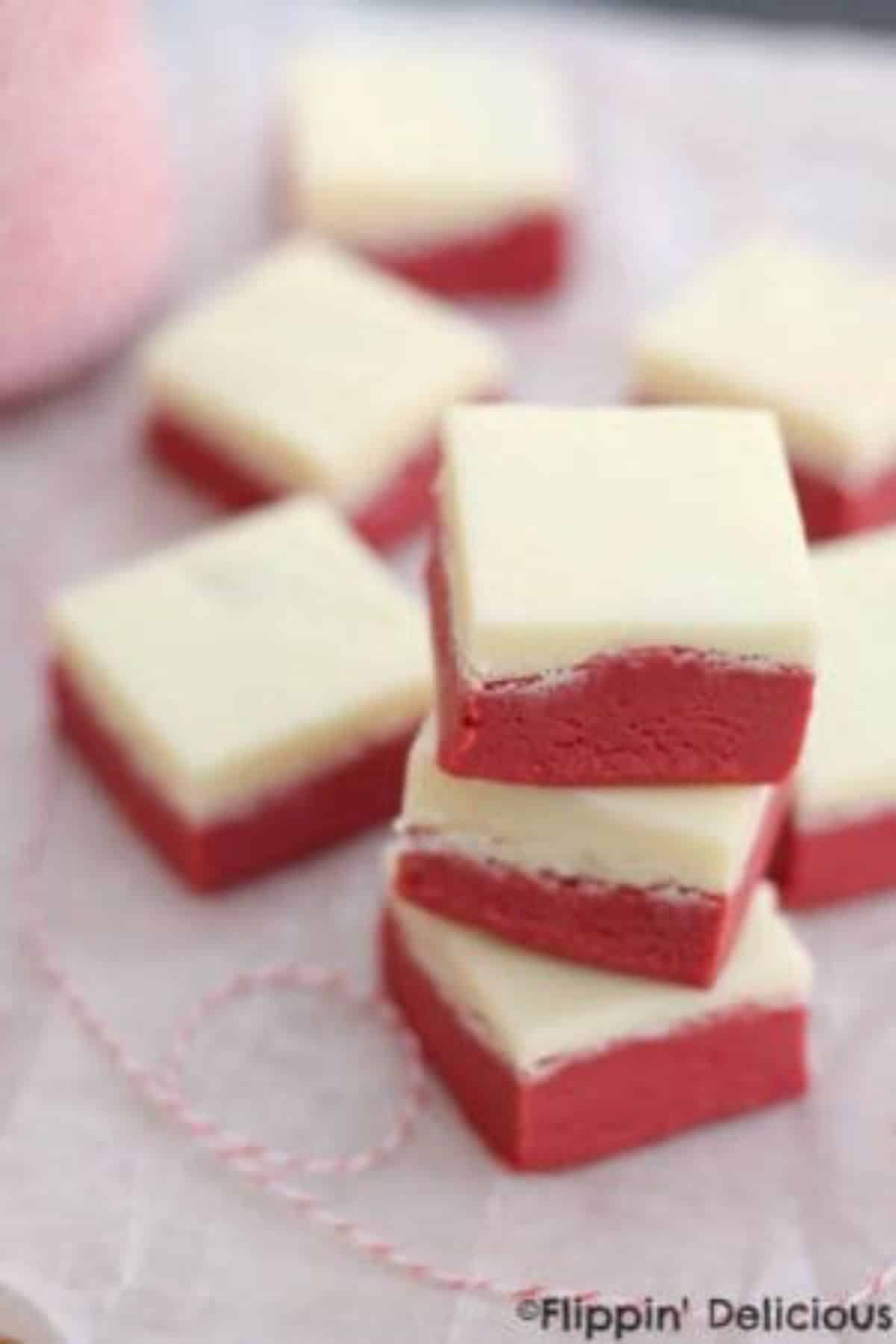 Nothing can curb a sweet tooth craving quite like fudge can. This red velvet variety uses only a few common ingredients, including white and milk chocolate chips, sweetened condensed milk, red food coloring, and cream cheese.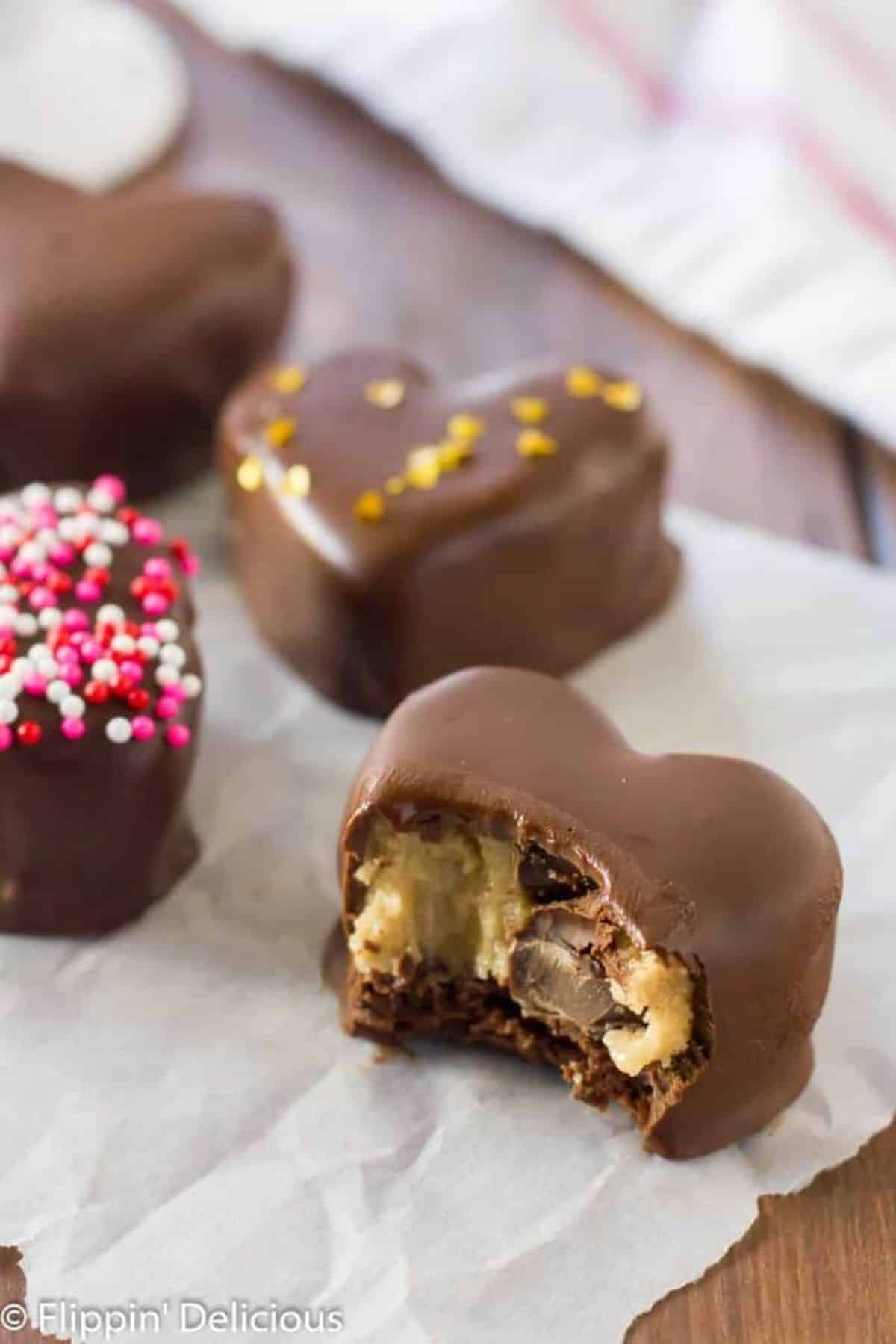 If you are looking for a sweet treat to gift to a glutenless friend, you should strongly consider these truffles. To make them, you only need the ingredients of a gluten-free brownie mix, flour, butter, brown and powdered sugar, vanilla, milk, chocolate chips, and shortening.
Being able to pair your favorite desserts with another top junk food - ice cream - is heaven-sent. This honey and vanilla ice cream recipe brings every flavor you need together. To make it, you need chilled coconut cream, honey, vanilla extract and paste, and gluten-free vodka.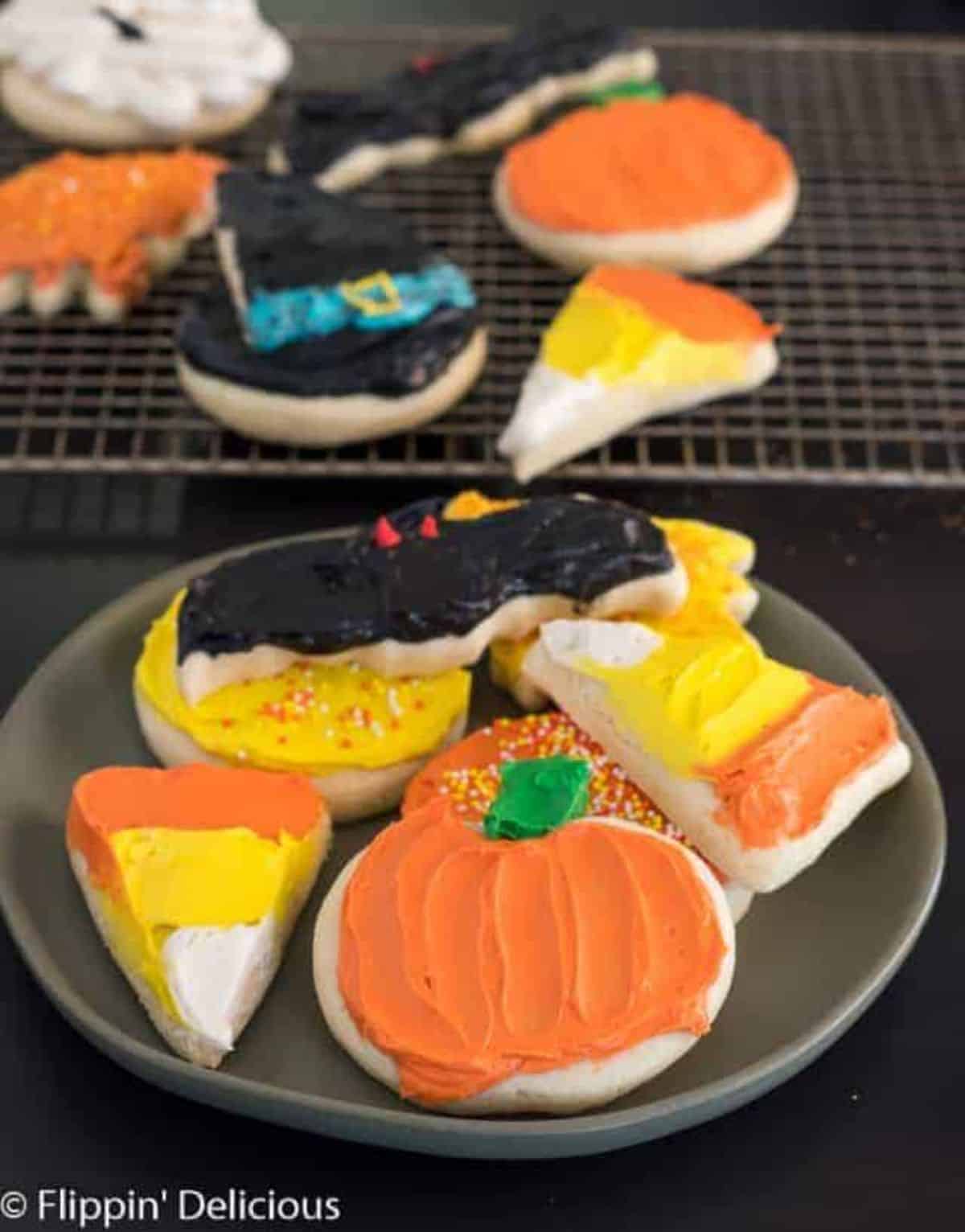 The crispy exterior and the soft interior are what get me whenever biting into a sugar cookie. This recipe is perfect and can be adapted for holidays. Be sure to get the special gluten-free flour blend that is specifically for cakes and cookies for this recipe, as well as your other standard baking ingredients.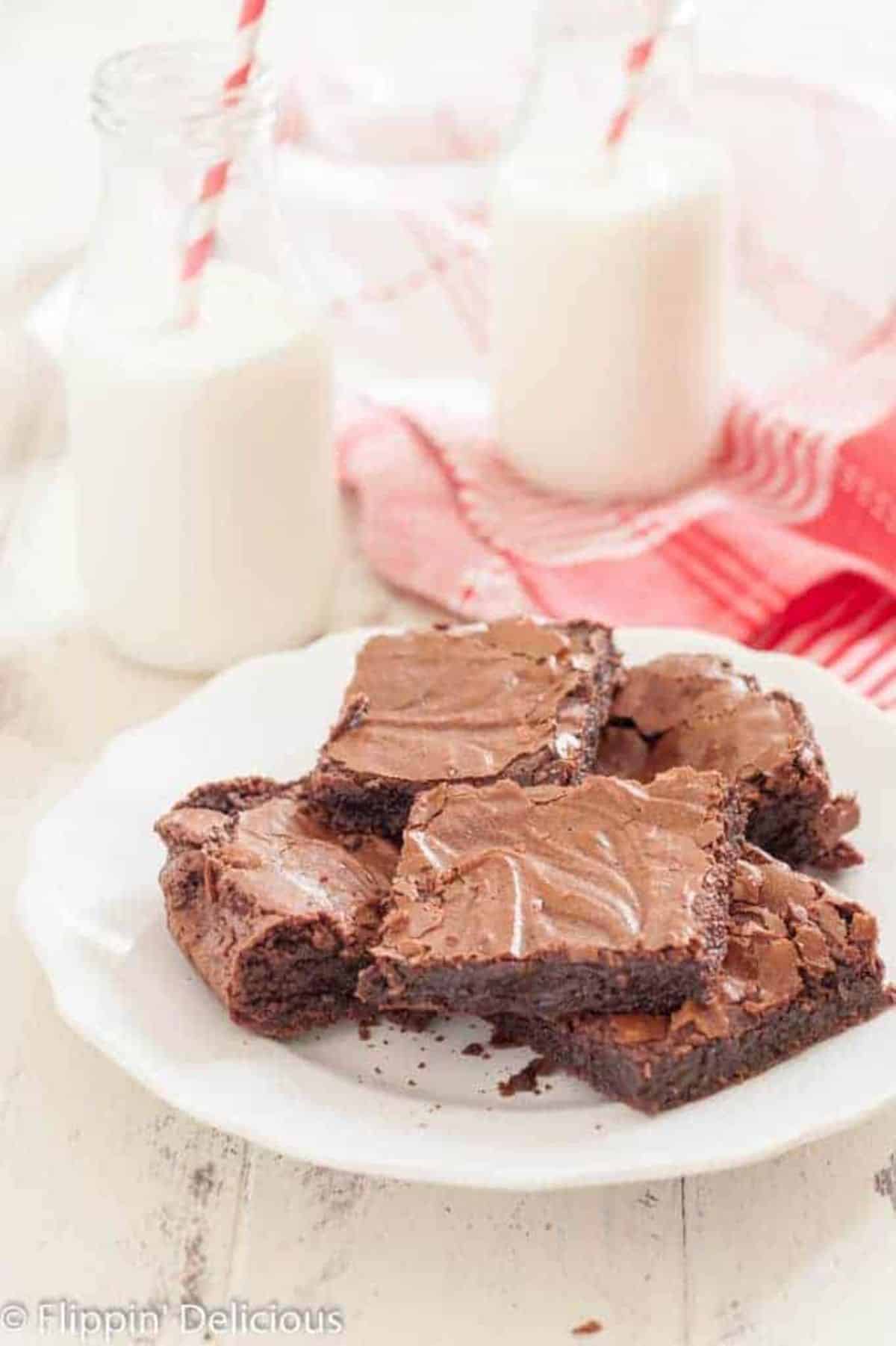 If there's anything we love more than brownies, it's a recipe for them that doesn't make a big mess! This recipe calls for butter or coconut oil, sugar, cocoa powder, vanilla, salt, eggs, flour, and xanthan gum. Mix in one bowl and bake!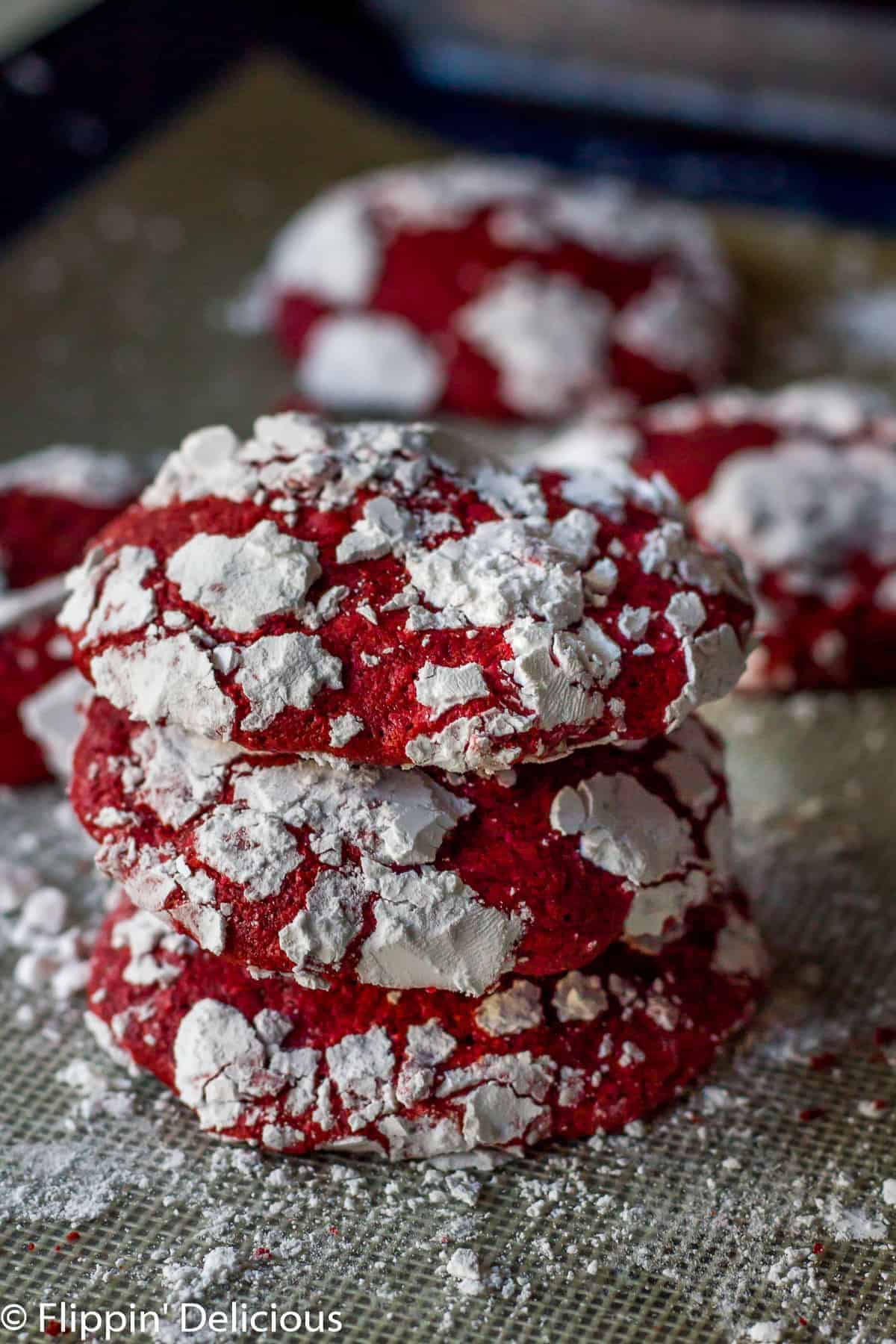 Somehow a crinkle cookie always comes out at the perfect consistency of soft in the middle and crunch on the outside. These red velvet varieties are fantastic and flavorful. Ensure you have sugar, oil, eggs, cocoa powder, red food coloring, flour, salt, baking powder, vanilla, and powdered sugar on hand.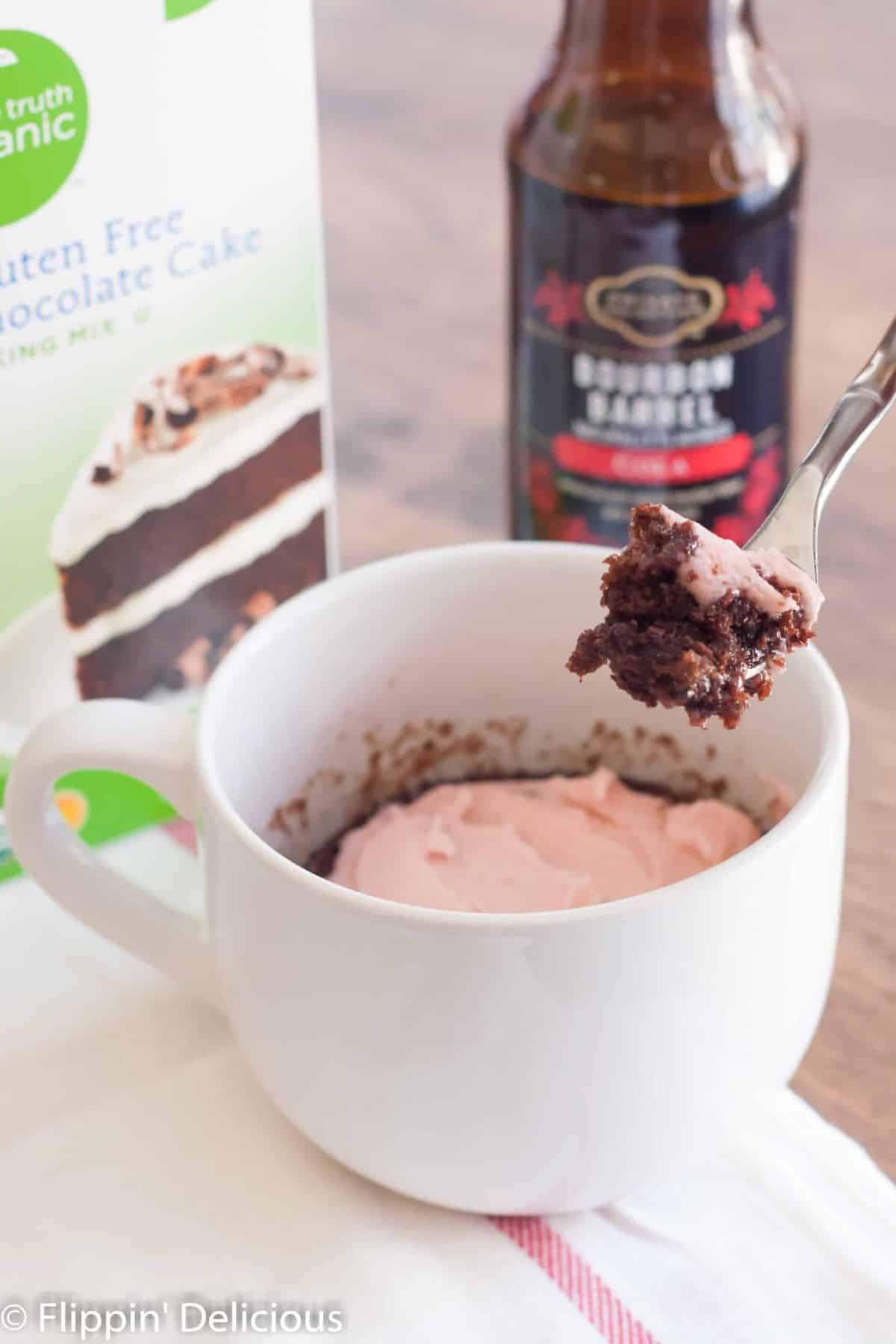 Sometimes a craving hits, and you don't want to wait for an entire batch of something to bake. This mug cake gives the perfect amount of sweetness in one portion. All you need is a gluten-free cake mix, soda, and frosting. A quick round in the microwave gives you your dessert!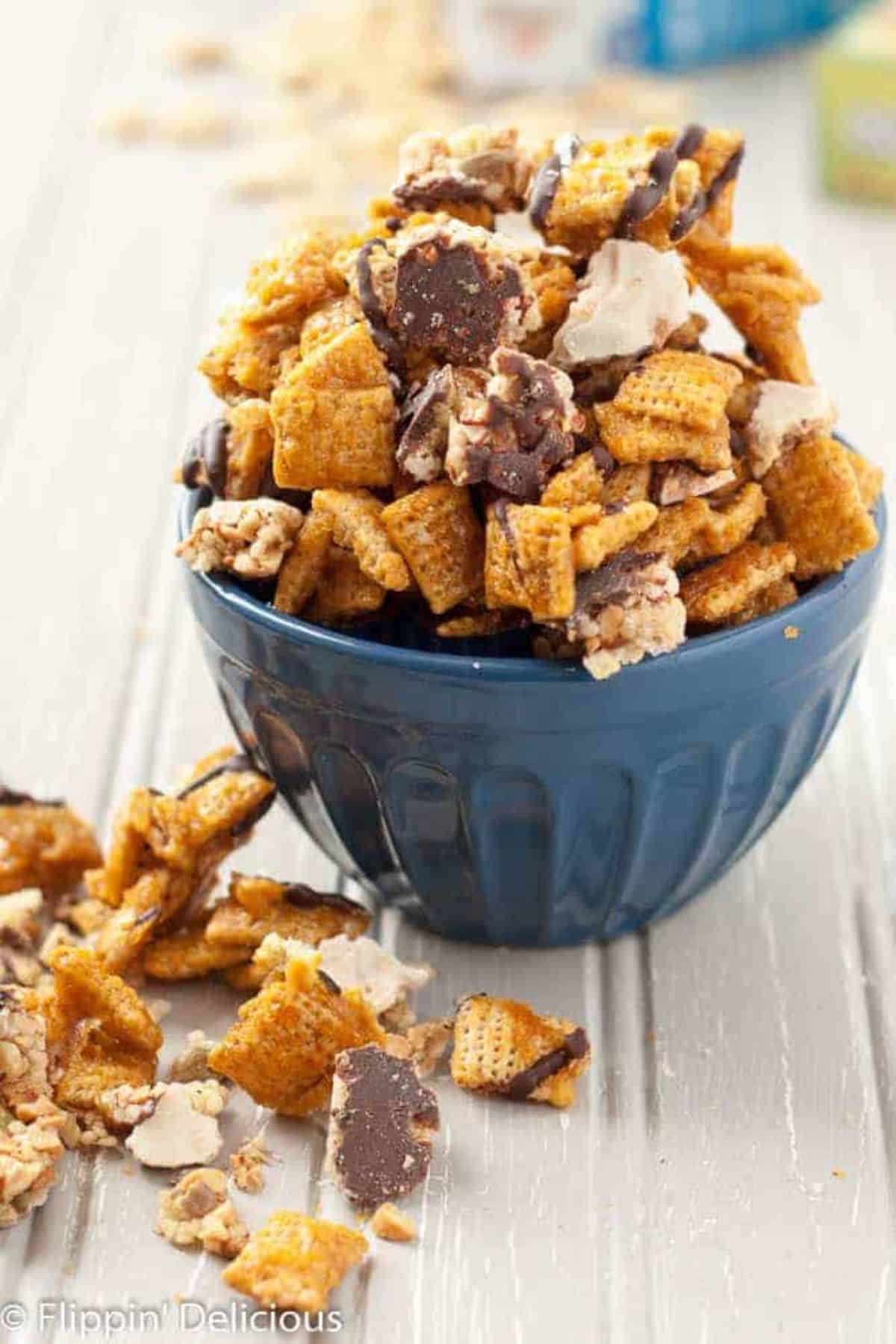 You will love having this available for an afternoon snack or after-dinner dessert. A mix of sweet and salty, all you need for ingredients is Rice Chex, brown sugar, butter, honey, sea salt, vanilla, baking soda, chocolate chips, coconut oil, and Nature Valley bars.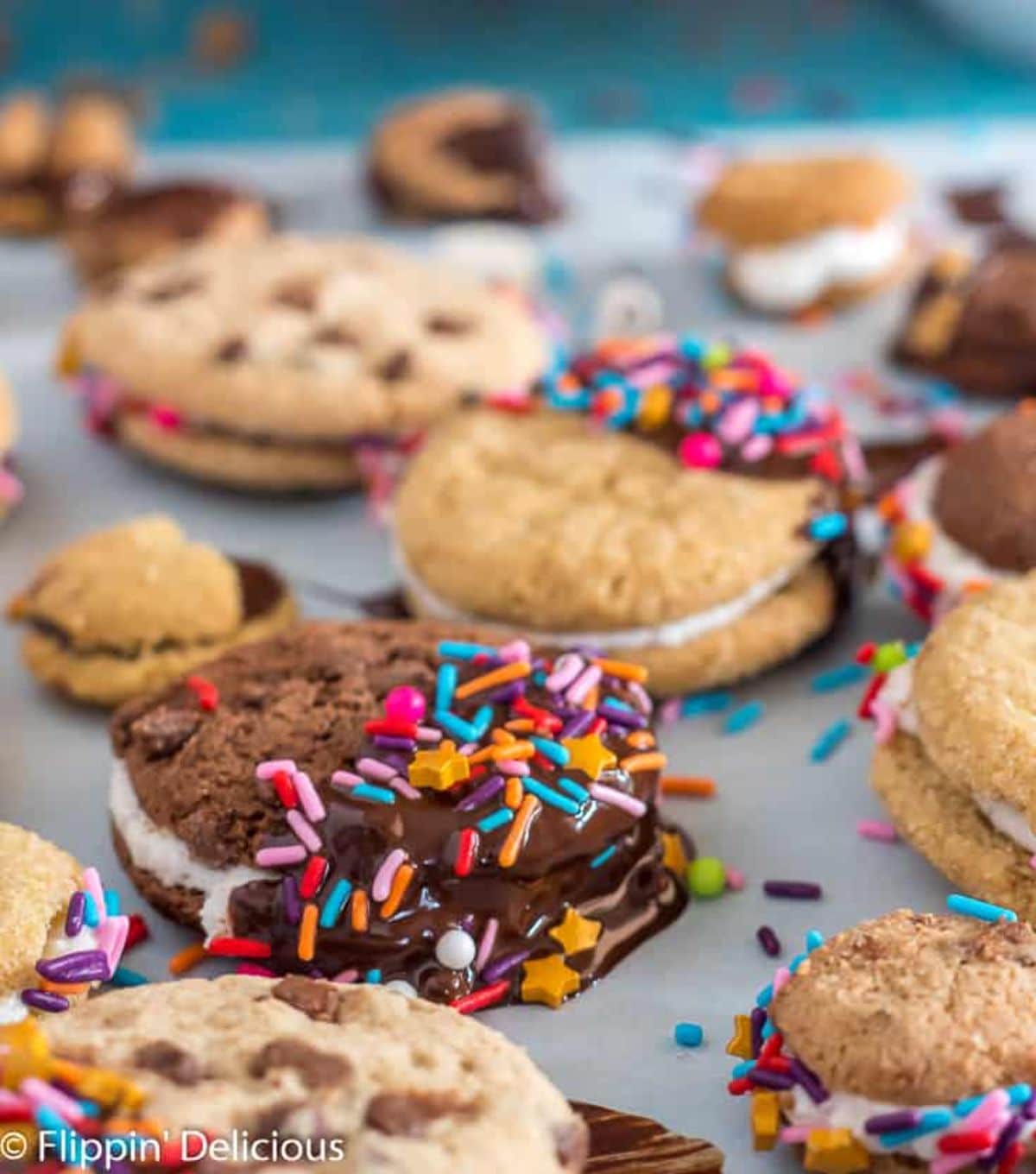 You can customize a sandwich cookie in many ways, and all of them are delicious! This recipe gives you a great start with simple ingredients like gluten-free boxed cookies, chocolate chips, shortening, powdered sugar, sprinkles, vanilla, and hot water. After everything is brought together, you will have an Oreo-resembling treat!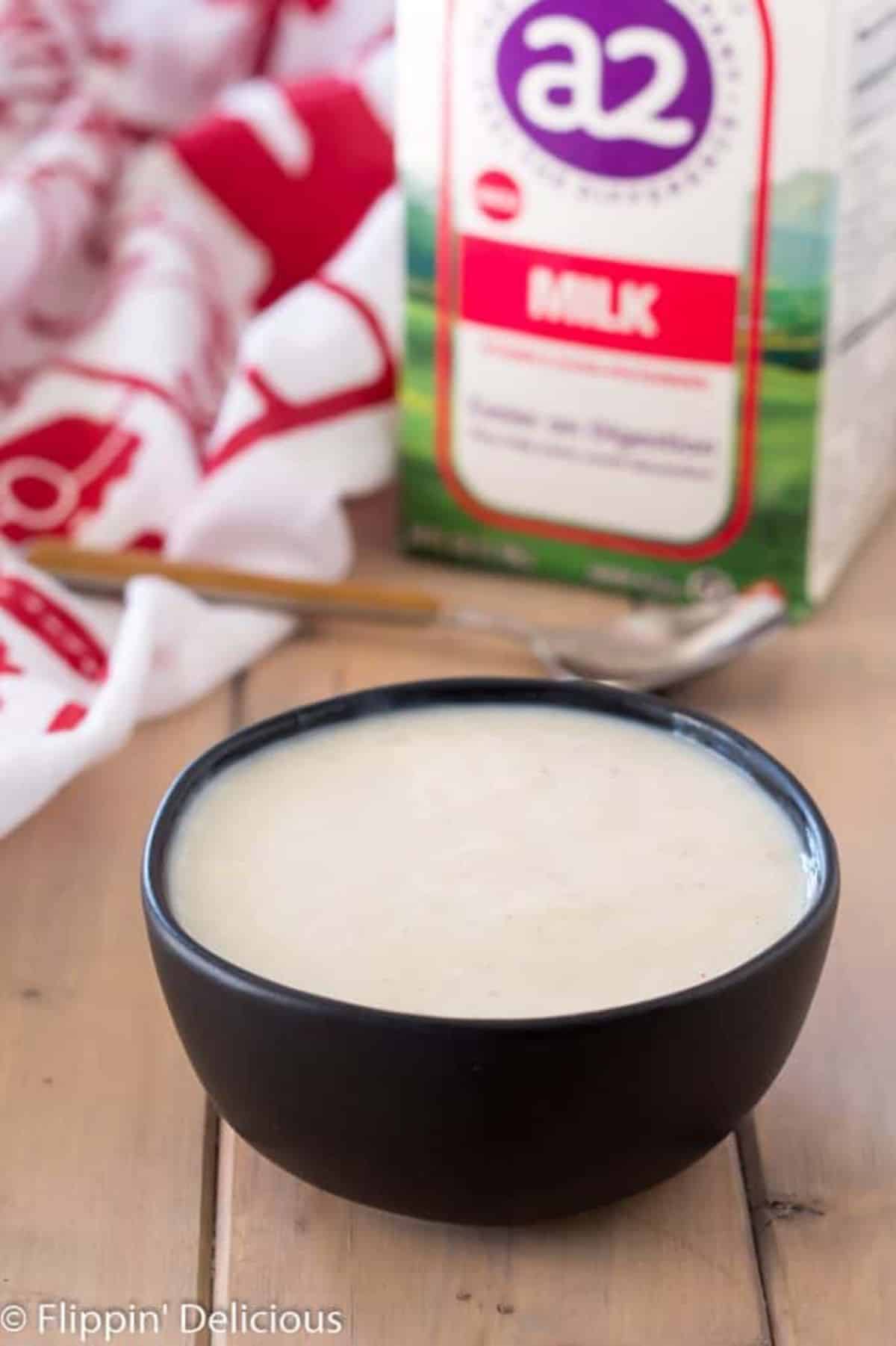 Pudding, all made up and ready to eat in your refrigerator, is the perfect way to fulfill a craving. The beauty of this recipe is that you can add whatever flavor you want to complete the dish. Bring together a simple base of sugar, cornstarch, milk, vanilla, and butter before putting your personal touch on it.
What should a person do when wanting chocolate chip cookies and cake? Combine the two! This recipe is easy to make and calls for brown sugar, butter, egg yolks, vanilla, xanthan gum, baking soda, flour, chocolate chips, sprinkles, and buttercream frosting.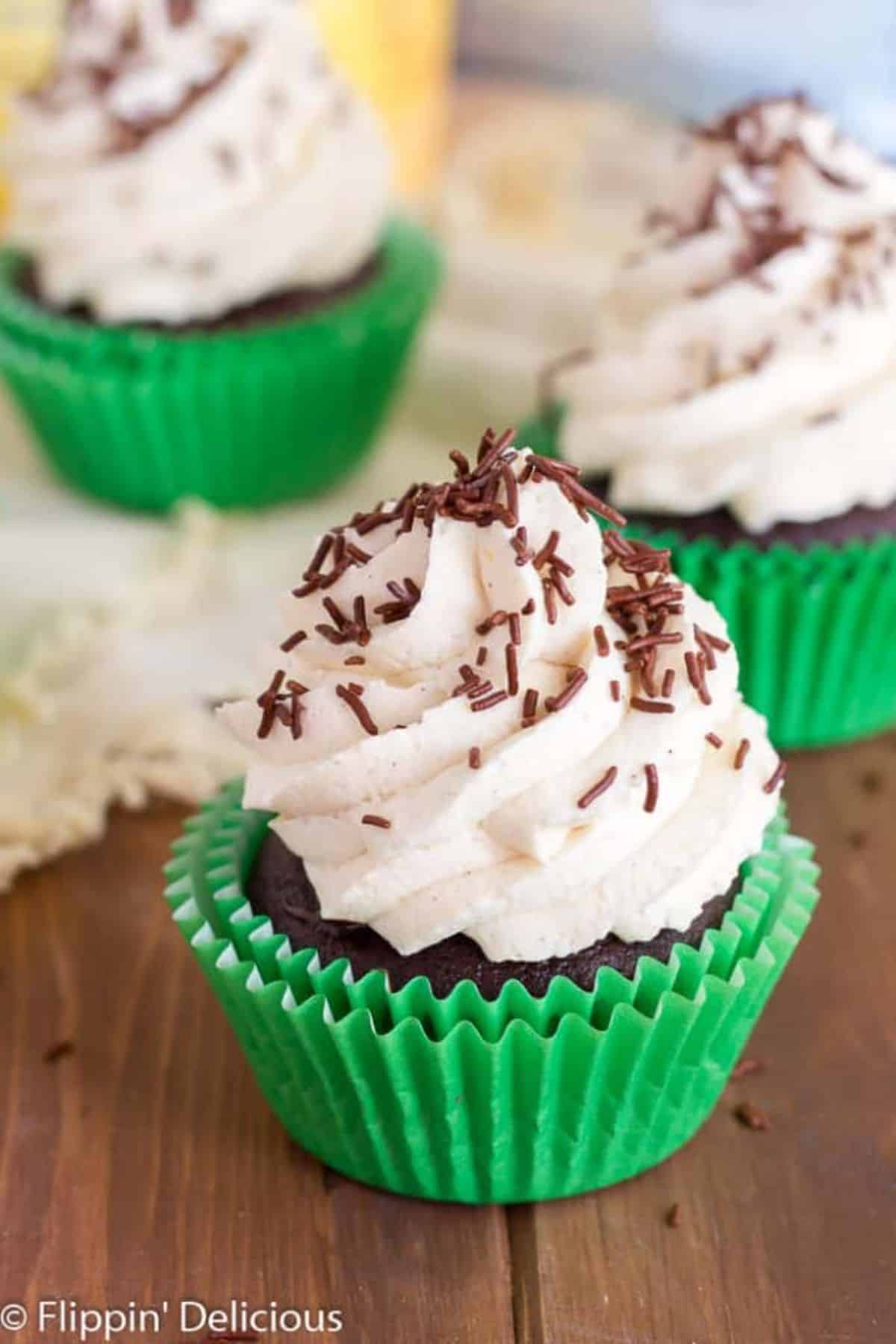 Are you looking for something to jazz up your St. Patricks Day? Check out this recipe for Irish cream cupcakes. All you need to make them is flour, cocoa powder, brown sugar, baking powder, hot coffee, Bailey's, salt, eggs, oil, and vanilla. Fill with ganache and top with frosting!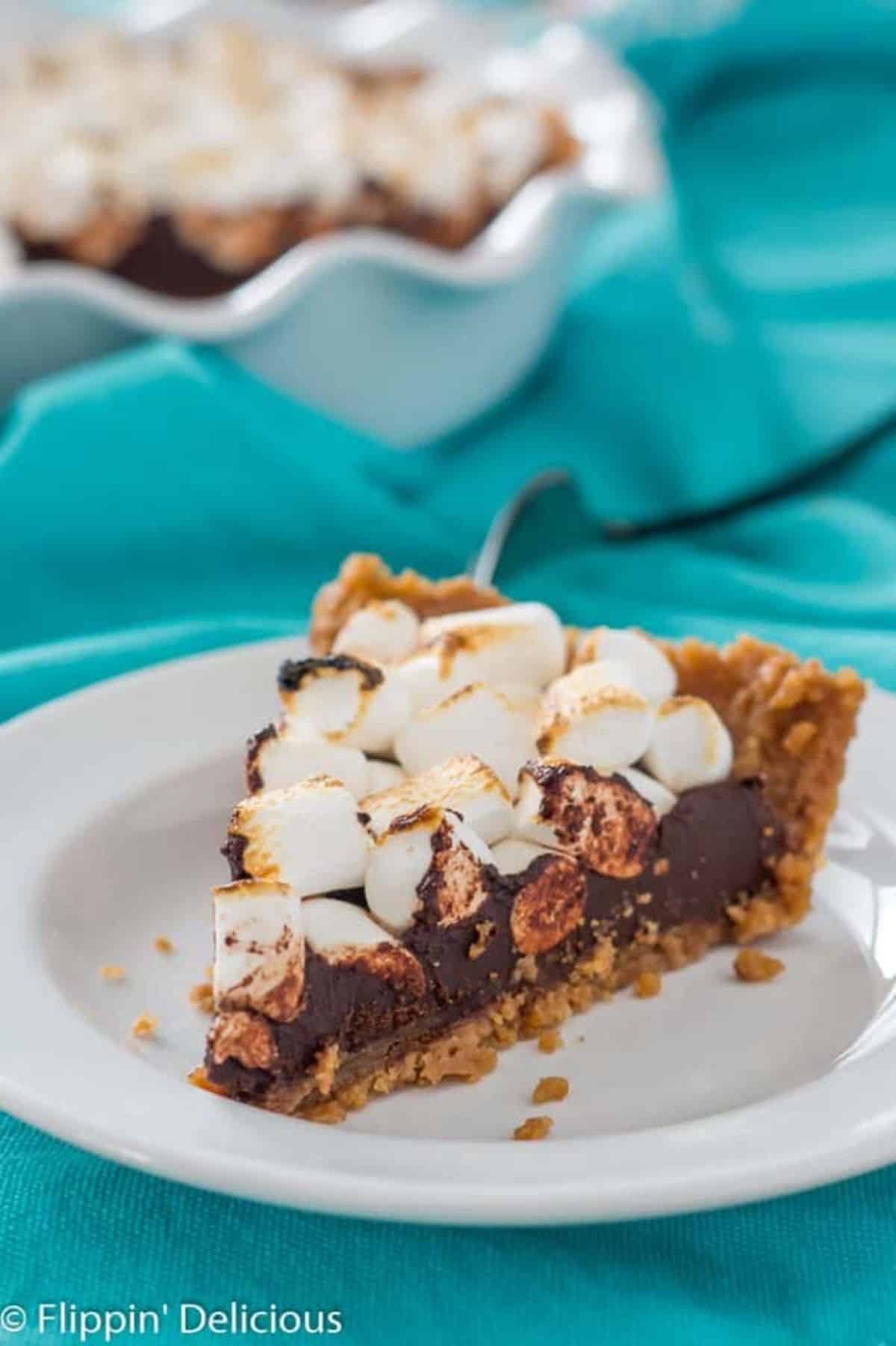 This pie is the perfect summer dessert without the need for a campfire. With a simple combination of gluten-free honey grahams, dark chocolate chips, butter, milk, and marshmallows, you have an incredible no-bake dessert that resembles your favorite summer junk food.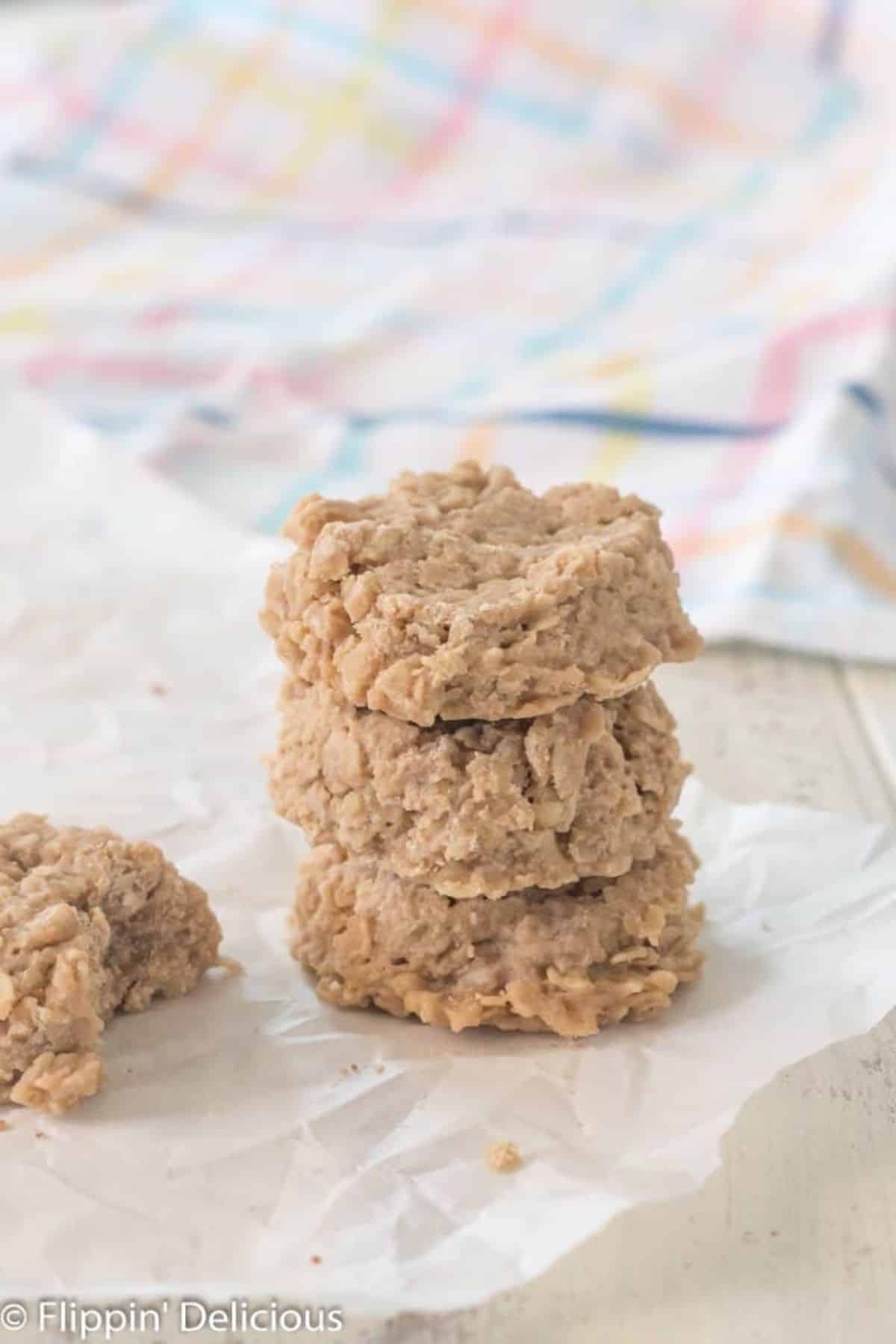 On a hot day, you want to have a dessert that isn't going to heat your kitchen. These healthy but junk food, like no-bake cookies, will have you reaching for more. All you need is gluten-free oats, sunflower butter, vanilla, coconut milk, coconut oil, and sugar.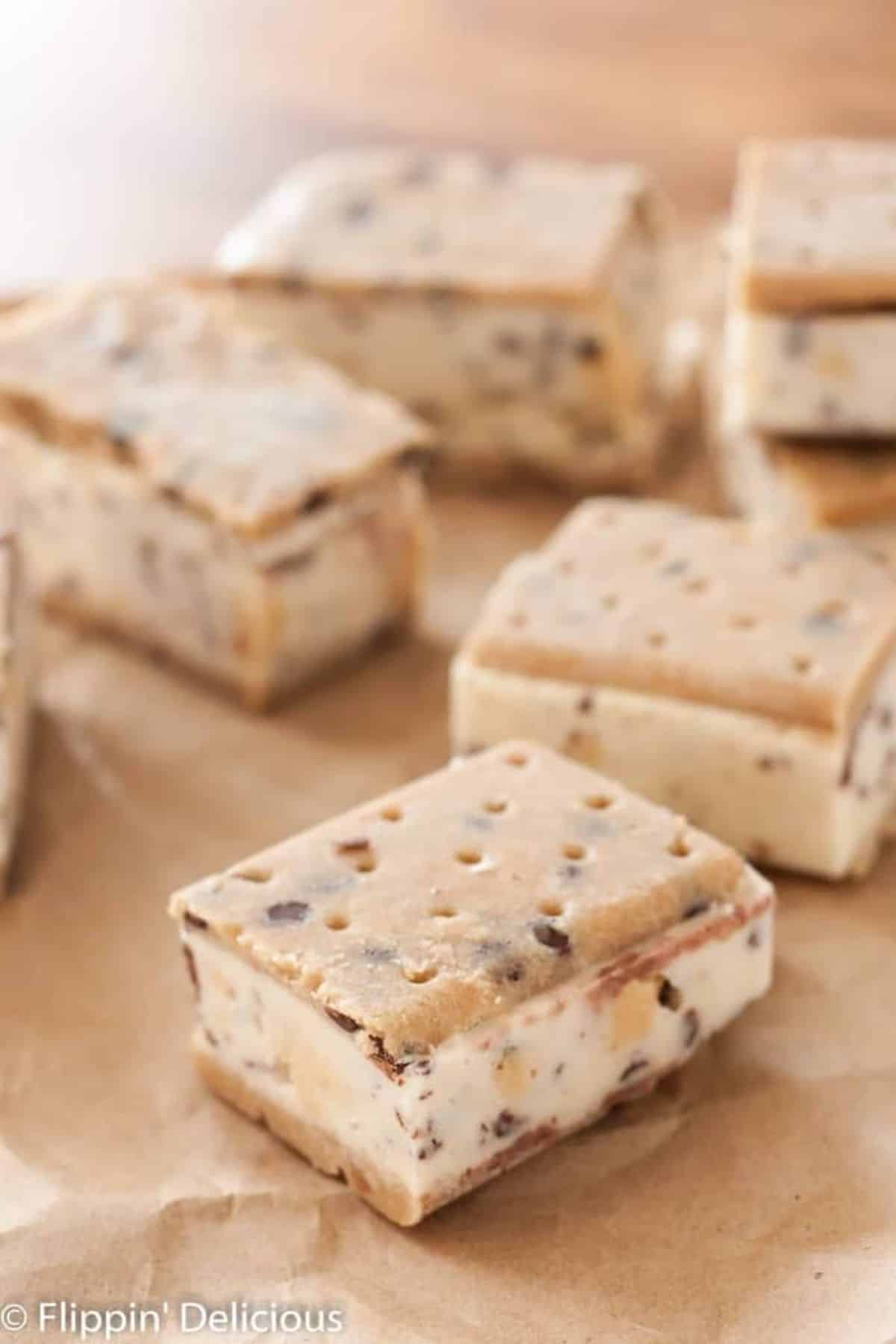 When you can't have gluten, one of the biggest things you miss out on is ice cream sandwiches. This recipe brings together all the best elements of the infamous junk food with the ingredients of shortening, brown sugar, milk, vanilla, salt, flour, mini chocolate chips, and ice cream.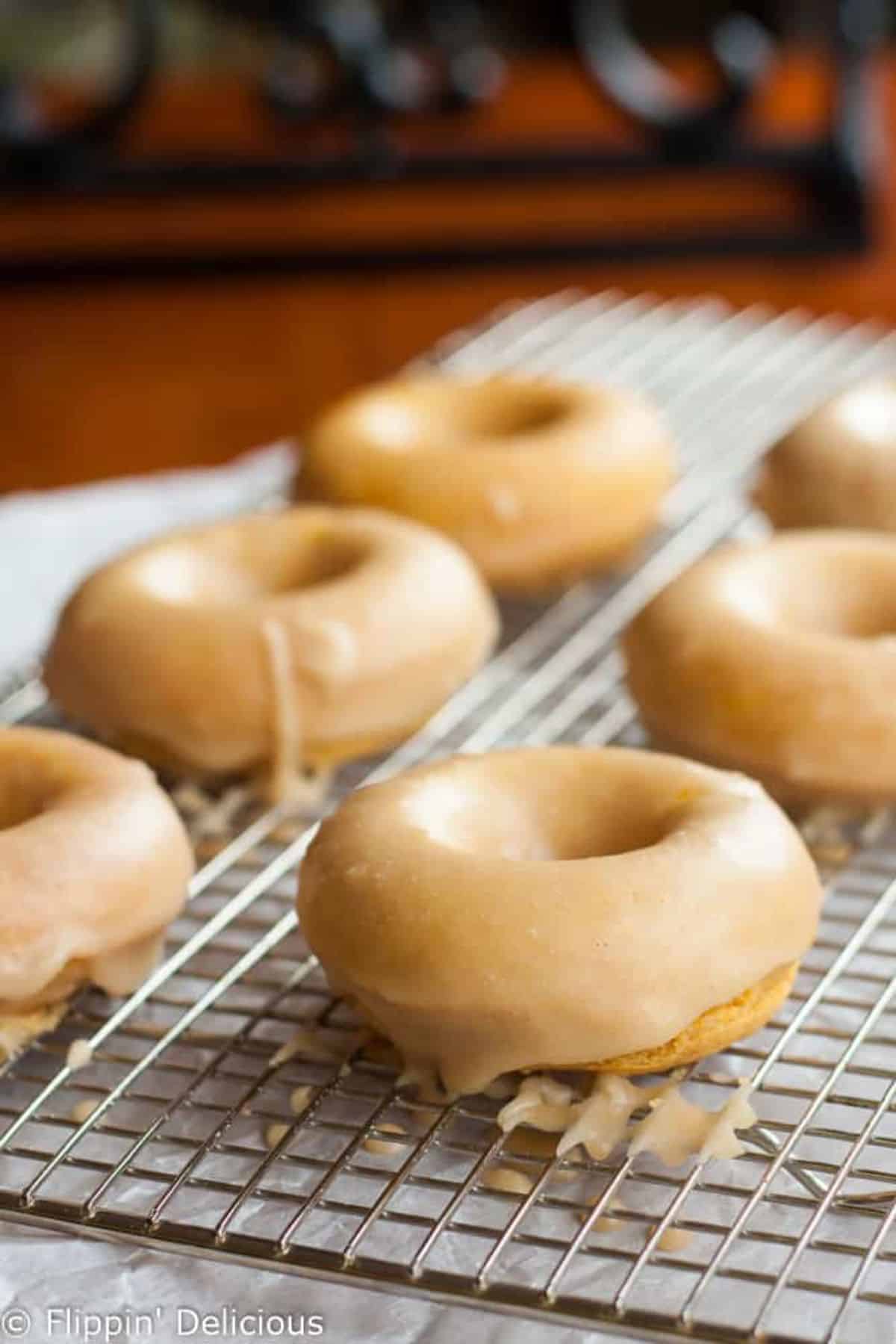 What are you to do when pumpkin spice season hits and you can't have gluten? You make these donuts! Made with real maple syrup, you will also need flour, sugar, baking powder, nutmeg, salt, milk, vinegar, eggs, pumpkin puree, oil, and powdered sugar.
Final Thoughts
Being gluten-free doesn't mean you need to give up your favorite junk food. In reality, you can make anything gluten-free with just a few alterations. This list of the best junk food recipes will help steer you in the right direction.