Gluten free holiday cookies recipes for allergy-friendly sweets for everyone! 25 gluten free Christmas cookie recipes include gluten free sugar cookies, gluten free snickerdoodles, gluten free cream wafers, gluten free gingerbread men, gluten free dairy free shortbread, gluten free spritz cookies, and MORE!
Have you always looked forward baking sugar cookies and decorating gingerbread men during winter holidays and Christmas?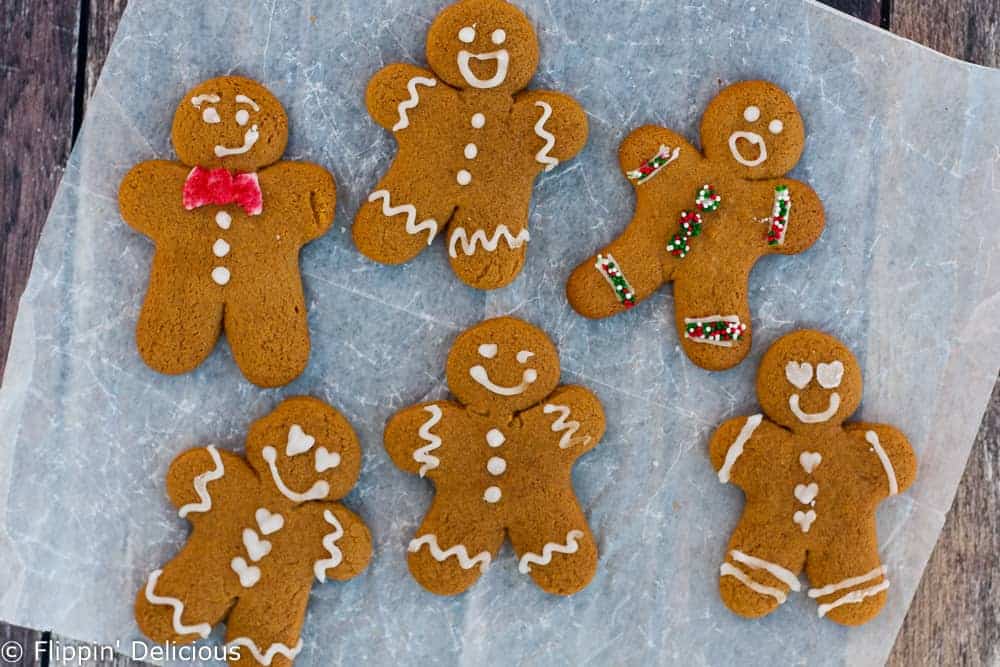 Baking holiday cookies has always been the highlight of my Christmas season.
What do you do now that you are gluten free?
Gluten Free Holiday Cookies Cookbook
No one should have to miss out on holiday fun due to an allergy or celiac disease!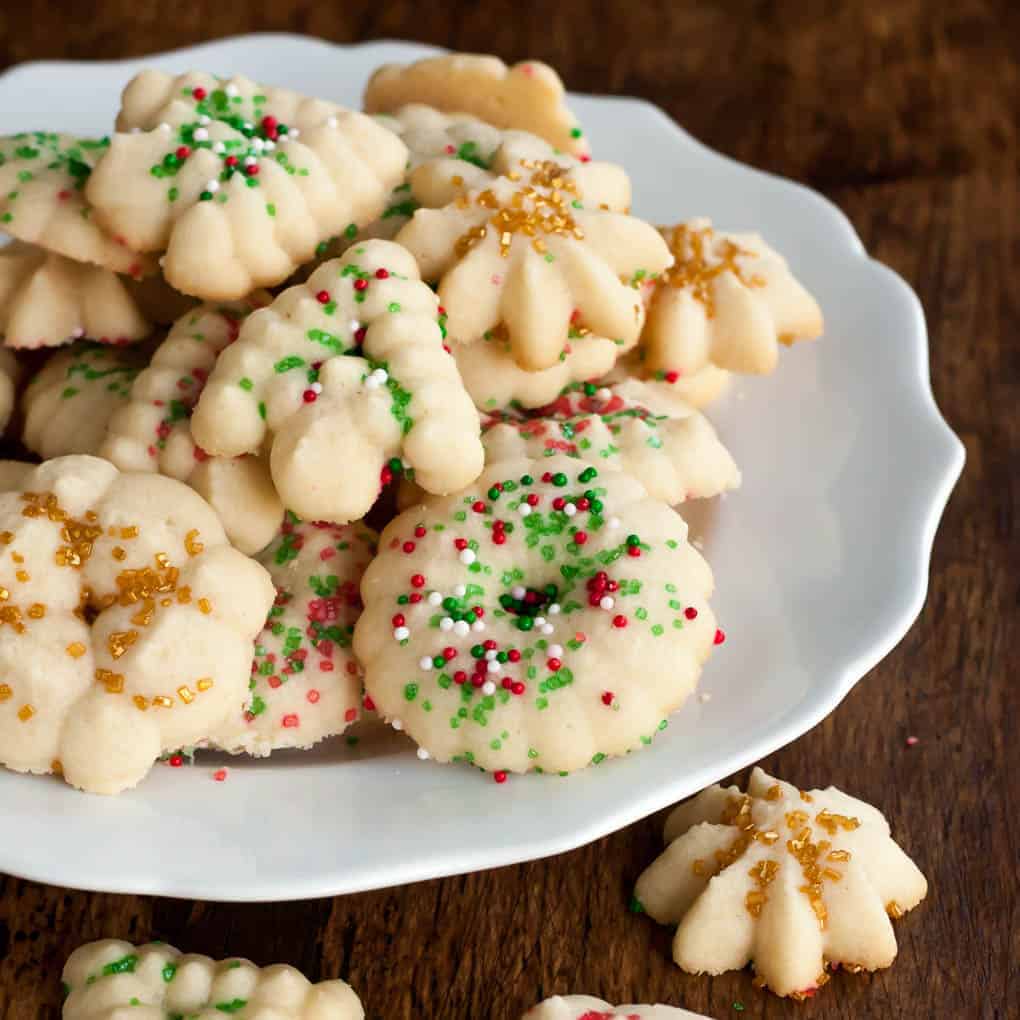 I created a collection of 25 favorite gluten free Christmas cookies, including some of my favorites and many reader favorites too.
If you love my gluten free sugar cookie recipe, you will fall in love with Gluten Free Holiday Cookies!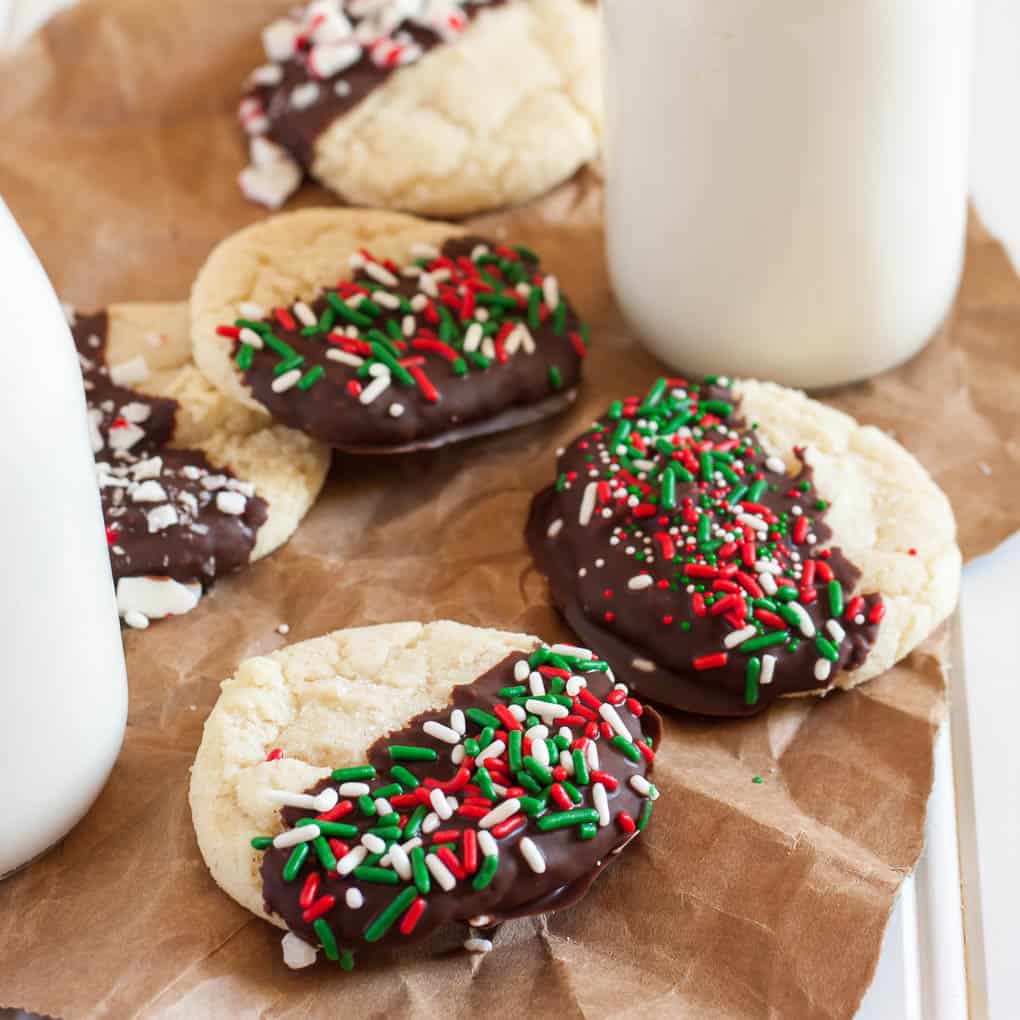 There are several gluten free sugar cookie holiday variations that you won't find on Flippin' Delicious. They are only in Gluten Free Holiday Cookies!

Buy Gluten-Free Holiday Cookies!
There are recipes for Classic Gluten Free Cookies, Gluten Free Twists on Holiday Flavors, and Gluten Free International Holiday Cookies including:
Gluten Free Chocolate Crinkle Cookies
Gluten Free Dairy Free Shortbread
Gluten Free Snickerdoodles
Gluten Free Peppermint Sugar Cookies
Gluten Free Eggnog Sugar Cookies
Gluten-Free Dairy Free Snowball/Mexican Wedding Cookies
Gluten Free Cream Wafers
Gluten Free Biscochitos
Gluten Free Biscotti
In all, there are 25 gluten-free, dairy-free holiday cookie recipes. You are sure to find your new favorite! I included a dairy-free version of each recipe, and there are vegan options for many of the recipes too.


Buy Gluten-Free Holiday Cookies!
Simple, delicious gluten-free holiday cookies that can be made by anyone. This cookie e-book is a must have for all kitchens."

Chrystal Carver, Author and Blogger at www.glutenfreepalate.com
Normally Gluten Free Holiday Cookies is $8, but right now you can use code "FlippinDelish" to save $3, making it only $5 to buy the cookbook!
That's just $5 for 25 gluten free Christmas cookie recipes!
Definitely a steal, you can't buy a latte for $5.

Buy Gluten-Free Holiday Cookies!
But you can buy all of the recipes for gluten free cookies for $5.






Also, by buying Gluten Free Holiday Cookies you'll help me buy Christmas presents for my cute girls. They were adorable models after all.

Buy Gluten-Free Holiday Cookies!