Gluten free peanut butter brownies rock my world...because peanut butter + chocolate = ♥️♥️♥️♥️♥️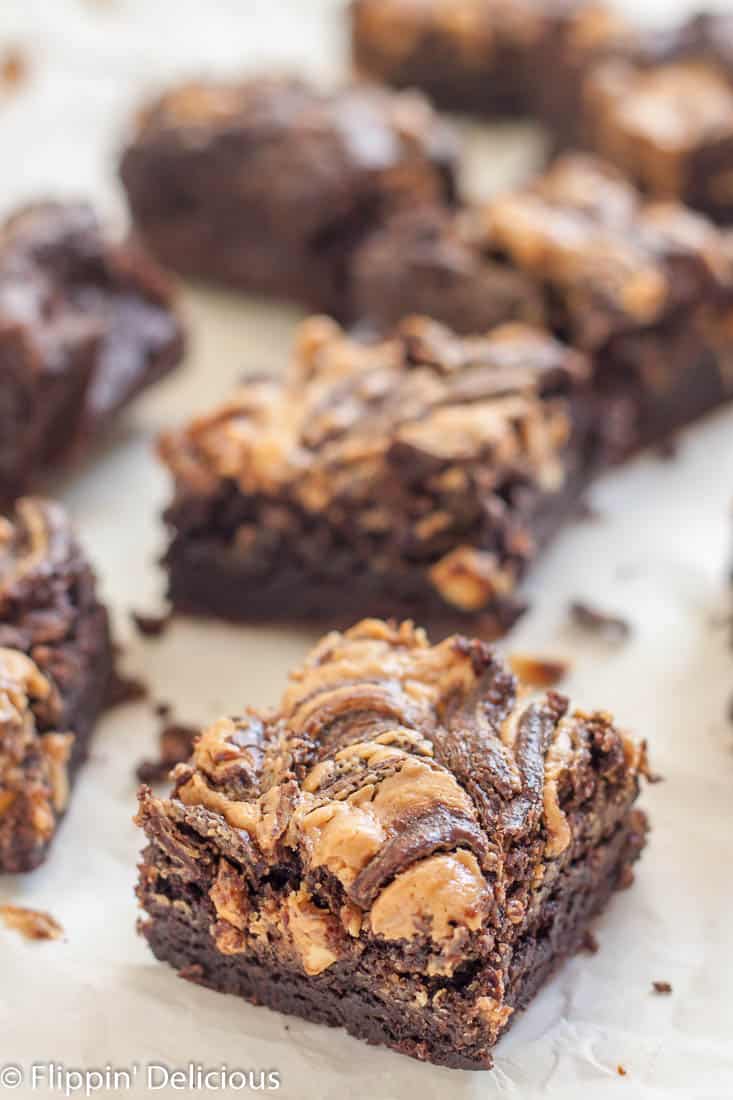 When I was a little girl I loved baking brownies with my dad for one simple reason. He always marbled in a couple spoons of peanut butter into the brownies before baking.
I'm a huge fan of peanut butter and chocolate together. I've been eying these Super Duper Chocolate Peanut Butter Protein Truffles from my friend Sandi at Fearless Dining since she shared the recipe.
There is something magical about the peanut butter, chocolate combo.
And....there is something magical about this peanut butter swirl!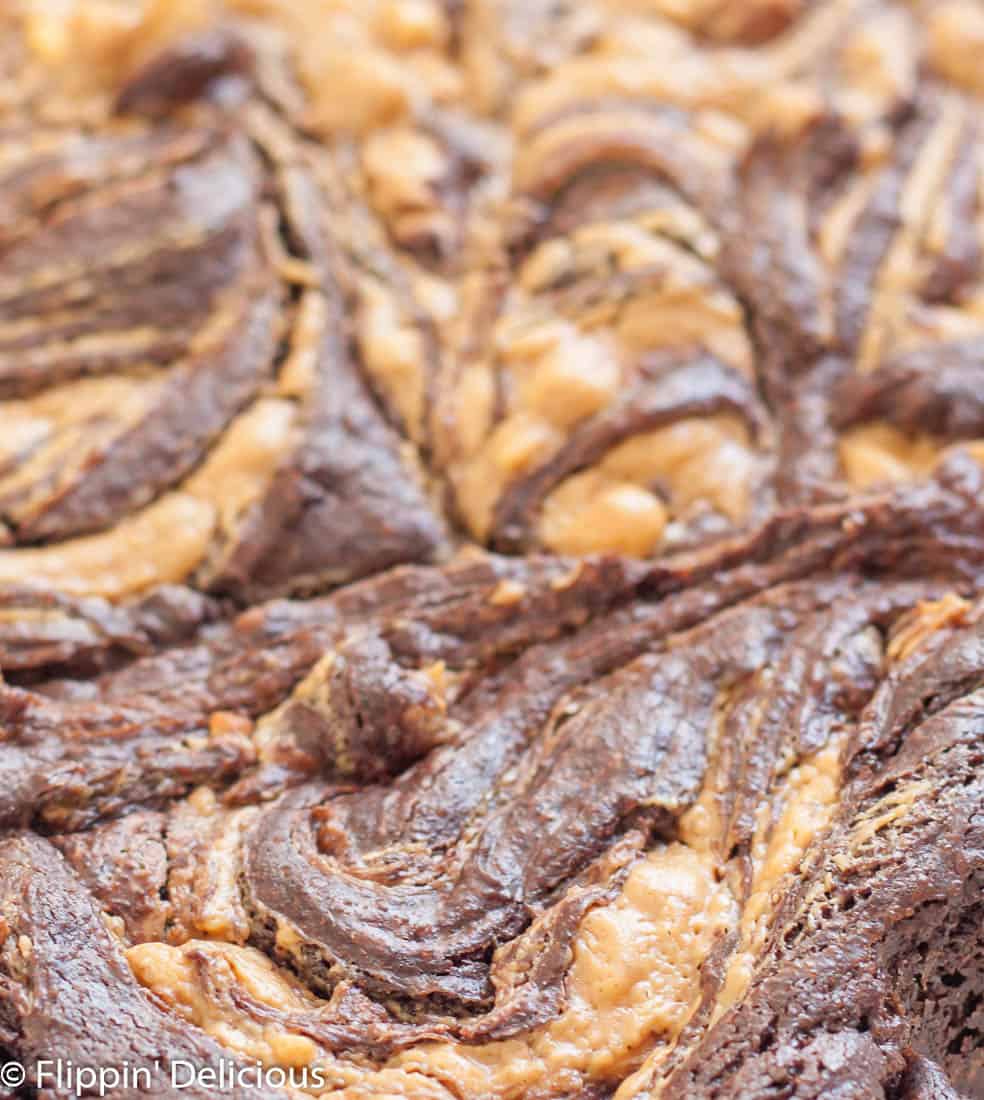 I was enchanted with it as a child. I couldn't figure out how my dad created those curves and loops dancing over the top of the crackly brownie top like and ice skater twirling on a rink. The way that the peanut butter not only swirled on the top of the brownie, but underneath the crust so that you got a little peanut butter in every bite.
Now I know the secret, and realize that my dad was not actually a magician. (Though he is still pretty awesome!)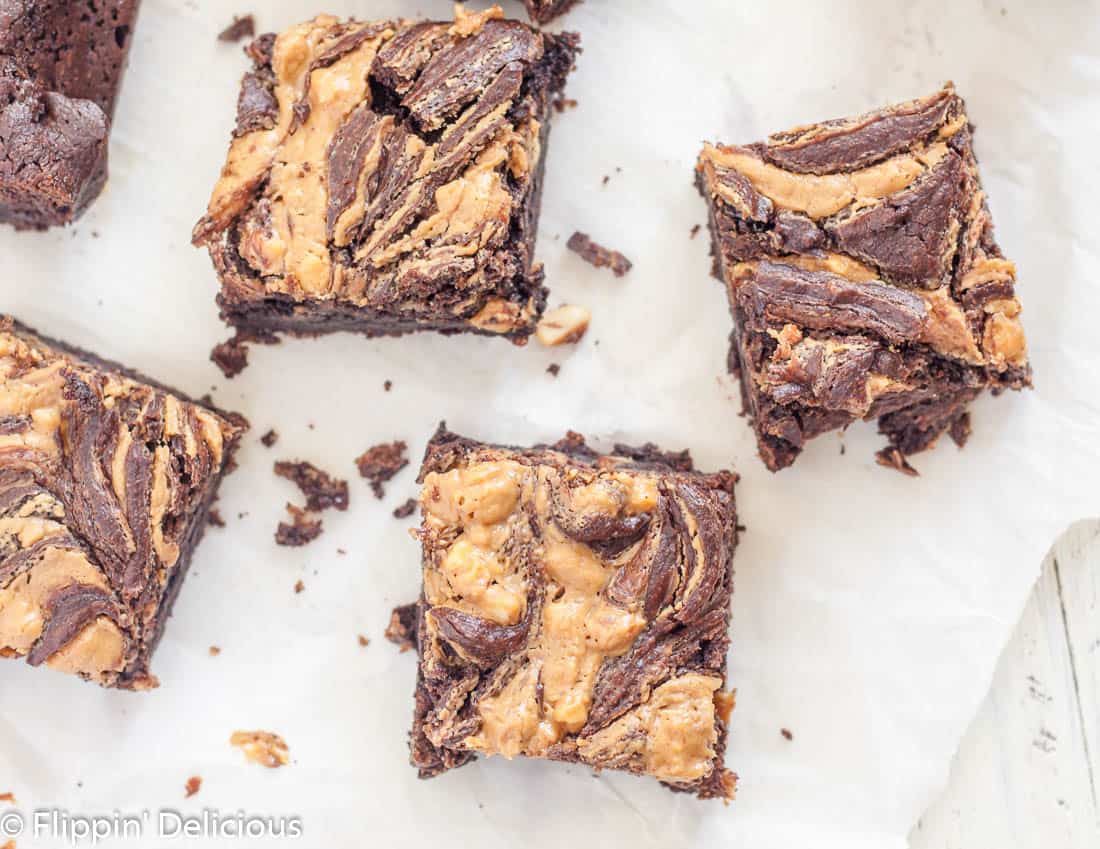 You can use your favorite gluten free or dairy free brownie recipe (I used my Best Fudgy Gluten Free Brownies this time, but I have also used my Dark Chocolate Chewy Gluten Free Brownies...it just depends on my mood.) You can also use your favorite gluten free brownie mix!
Once you have your brownie batter poured into your pan, just drop a few spoonfuls of peanut butter on top. I drop 5-8 spoons on top of my brownie batter to ensure that I have the maximum peanut butter swirl-age. Then pull a butter knife through the peanut butter, marbling it into the brownies and swirling it over the top.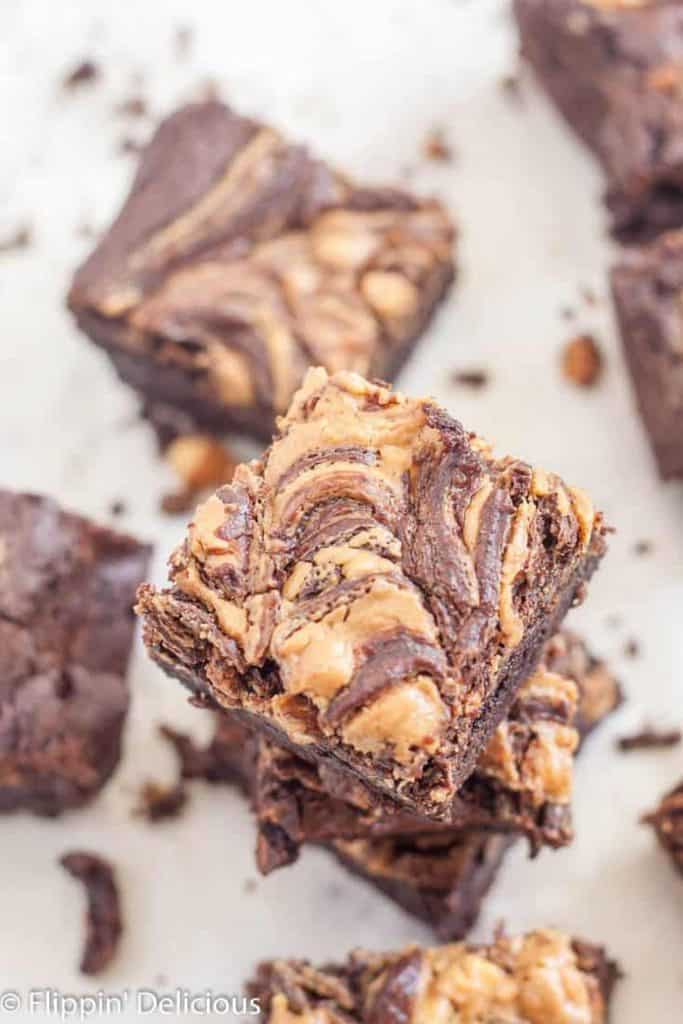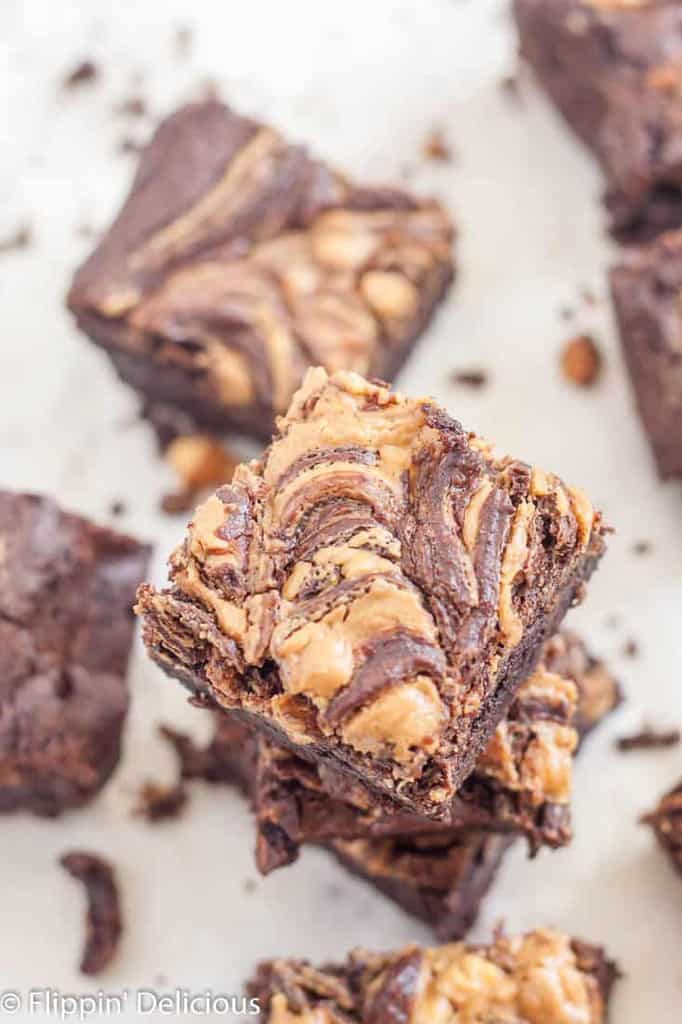 In some ways I feel like this is a cheater recipe. It is so easy! Which is one of the reasons that I haven't shared it before. But you know what? This is my favorite way to dress up a classic brownie and I decided that it was time I shared my "secret" with you!

📖 Recipe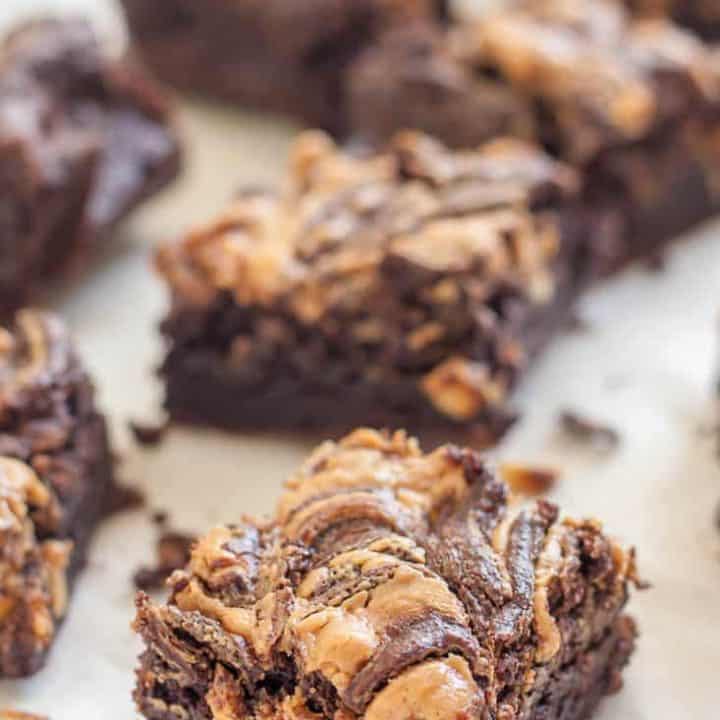 Gluten Free Peanut Butter Brownies
Yield:
16 2-inch brownies
Gluten free peanut butter brownies| gluten free brownies swirled with peanut butter before baking. Dairy free option.
Ingredients
approx ½ cup peanut butter (you can use Sunbutter or SoyButter or even Almond butter or Nutella!)
Instructions
Preheat your oven to the temperature specified by your brownie batter recipes. Line a pan (8x8 for most recipes or mixes) with parchment paper of easy brownie removal, or lightly grease it.
Pour the brownie batter into the prepared pan and spread it evenly.
Drop the peanut butter by spoonfuls on top of the brownie batter. Gently swirl the peanut butter into the brownie batter with a butter knife held perpendicular to the pan.
Bake according to the brownie batter recipe.
Nutrition Information
Yield

16
Serving Size

1
Amount Per Serving
Calories

93
Total Fat

7g
Saturated Fat

2g
Trans Fat

0g
Unsaturated Fat

5g
Cholesterol

2mg
Sodium

57mg
Carbohydrates

6g
Fiber

1g
Sugar

2g
Protein

3g
All nutrition info is a guestimate and will vary depending on the ingredients you use.