This Gluten Free Blender Zucchini Bread couldn't be easier to make! No peeling or grating, and the zucchini bread is moist with the perfect crumb. Naturally dairy free too!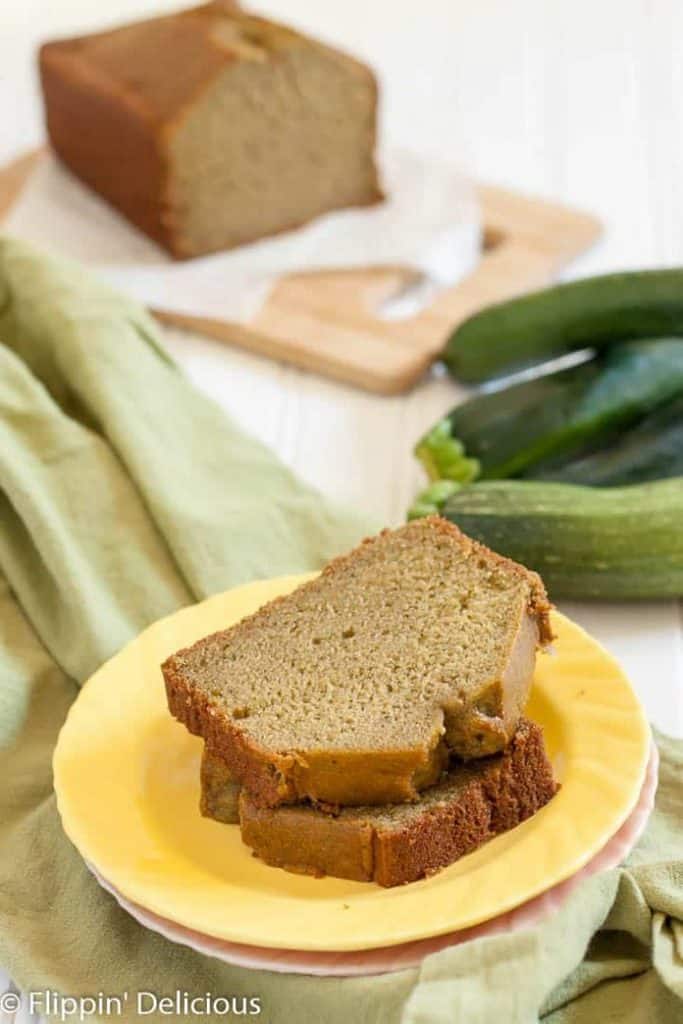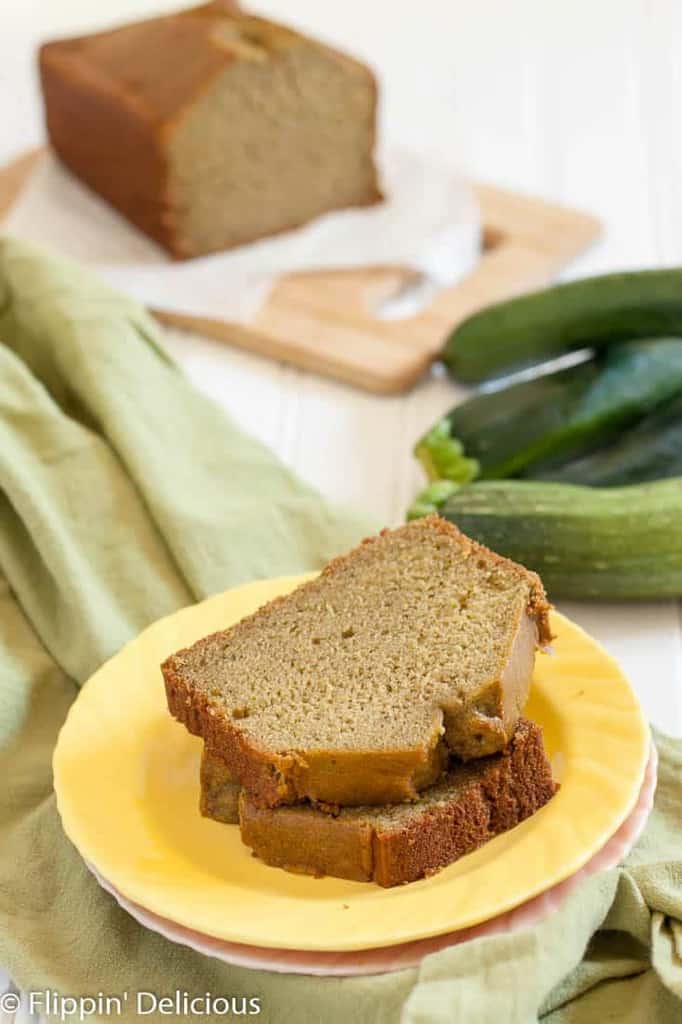 This post is sponsored by Blendtec (and I used the awesome new blender they sent me to make it this gluten free zucchini bread.) As always, all opinions are my own. Thanks for supporting the companies that support Flippin' Delicious ™.
One of my favorite things about summer is waking up early on the weekends to go to my local grower's market. I always find something new to fall in love with! Last week, it was a jar of local spicy pickled green beans and another 2 jars of spicy pickled pearl onions! I also grabbed the last 2 lbs of luscious zucchini from a family farm.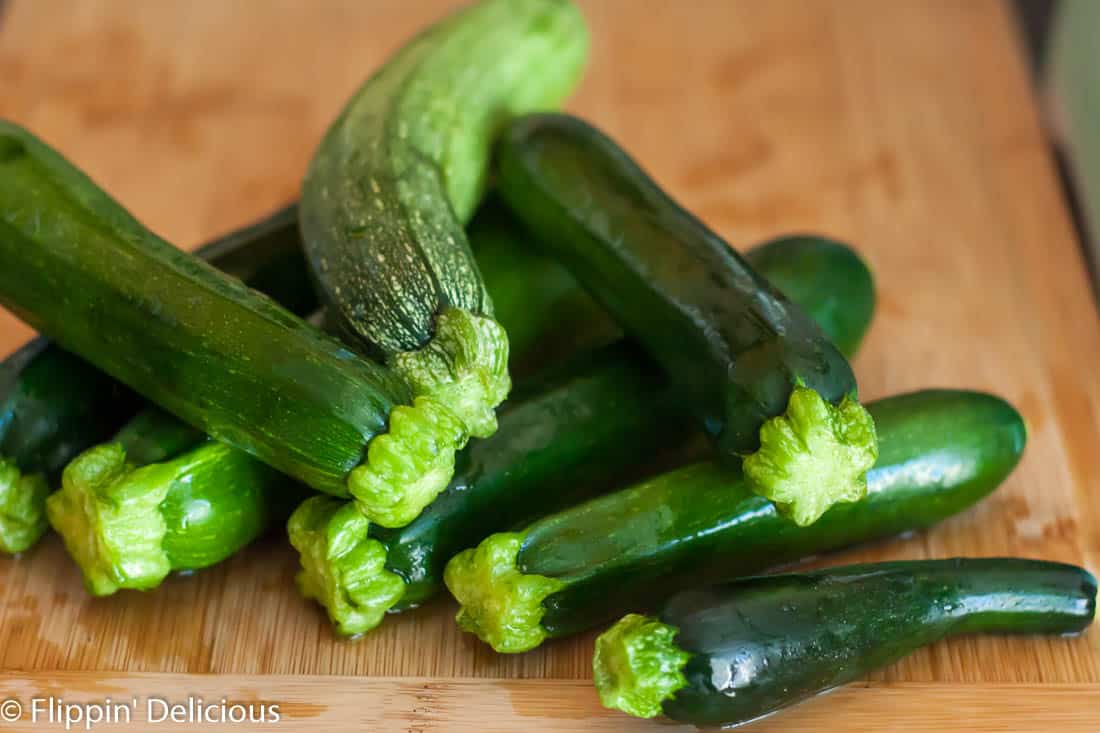 These humble squash had no idea what I had in store for them....gluten free zucchini bread. Not just any zucchini bread though... I was going to attempt to make it in my Blendtec blender. I am not a fan of spending 30 minutes grating zucchini so I was very excited that there might be a way to avoid that.
I remembered that one of my friends, Celeste from Life After Wheat, had made a zucchini blender bread a few years ago. But I hadn't ever attempted it! I looked up Celeste's recipe, made a few tweaks and changes, and the results were absolutely perfect.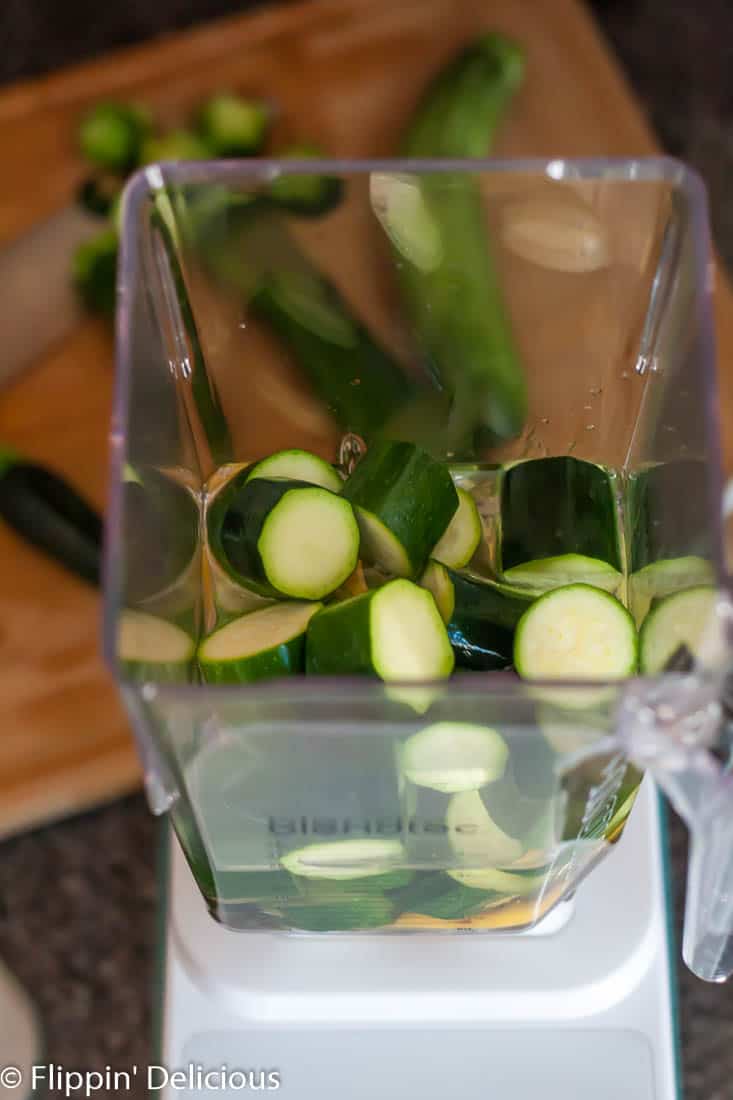 I was honestly stunned at how easily my new Blendtec made a smooth batter out of huge chunks of zucchini. I was nervous, but the chunks were gone in just seconds.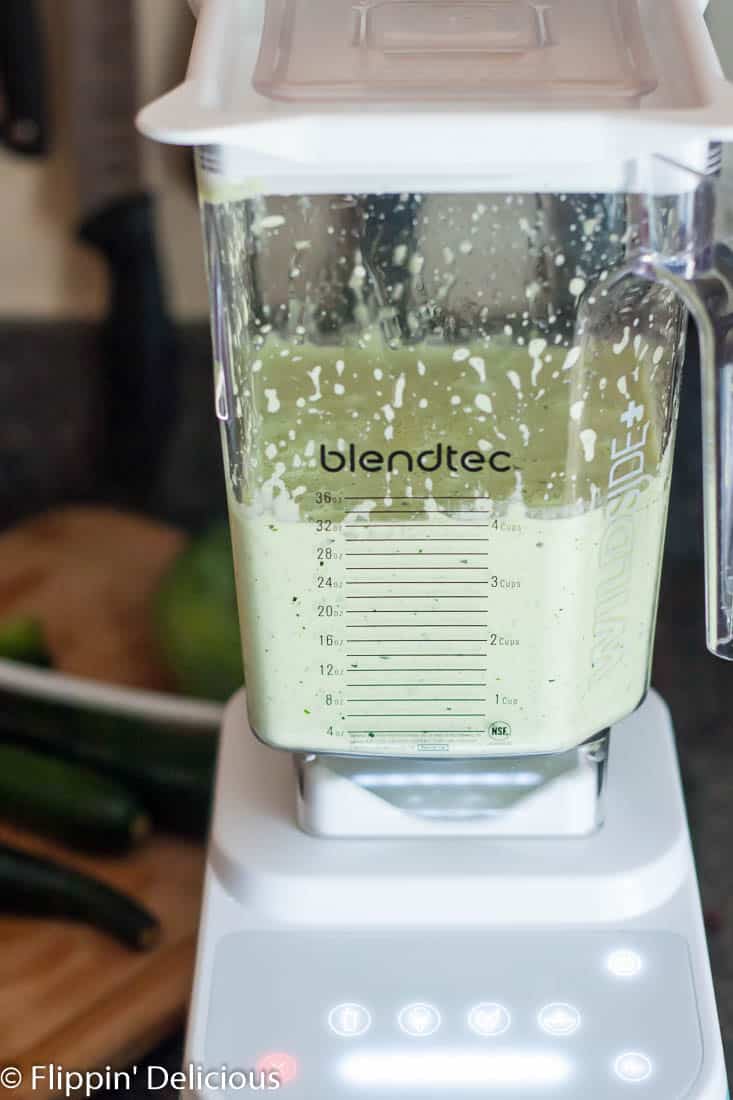 I layered up the oil, eggs, and zucchini in my blender, and then pulsed. Then I added the sugar, gluten free flour, a little xanthan gum and salt and pulsed it again. Finally I added some cinnamon, baking powder and baking soda, and some "good" vanilla as Ina Garten would say.
There is no need for any milk because of the water in the zucchini. Which makes this recipe naturally dairy free too!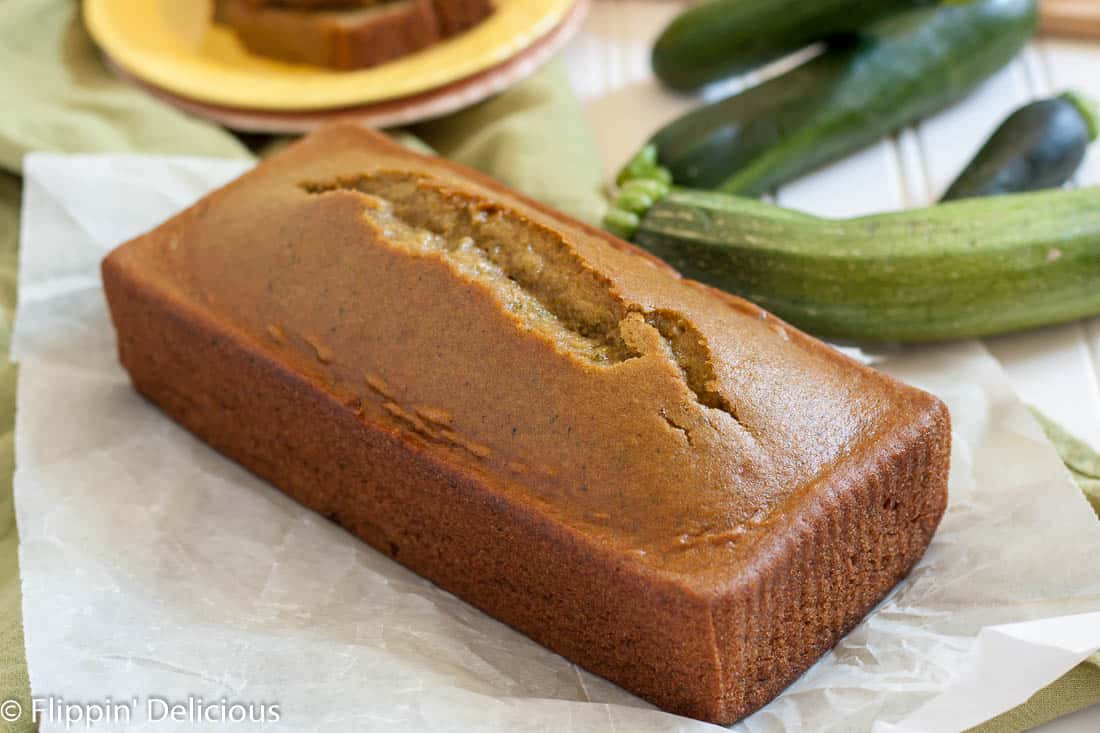 I don't think I ever have had zucchini bread that was this moist! It had the perfect texture and bite, and it kept the perfect texture and bite on my kitchen counter for 3-4 days.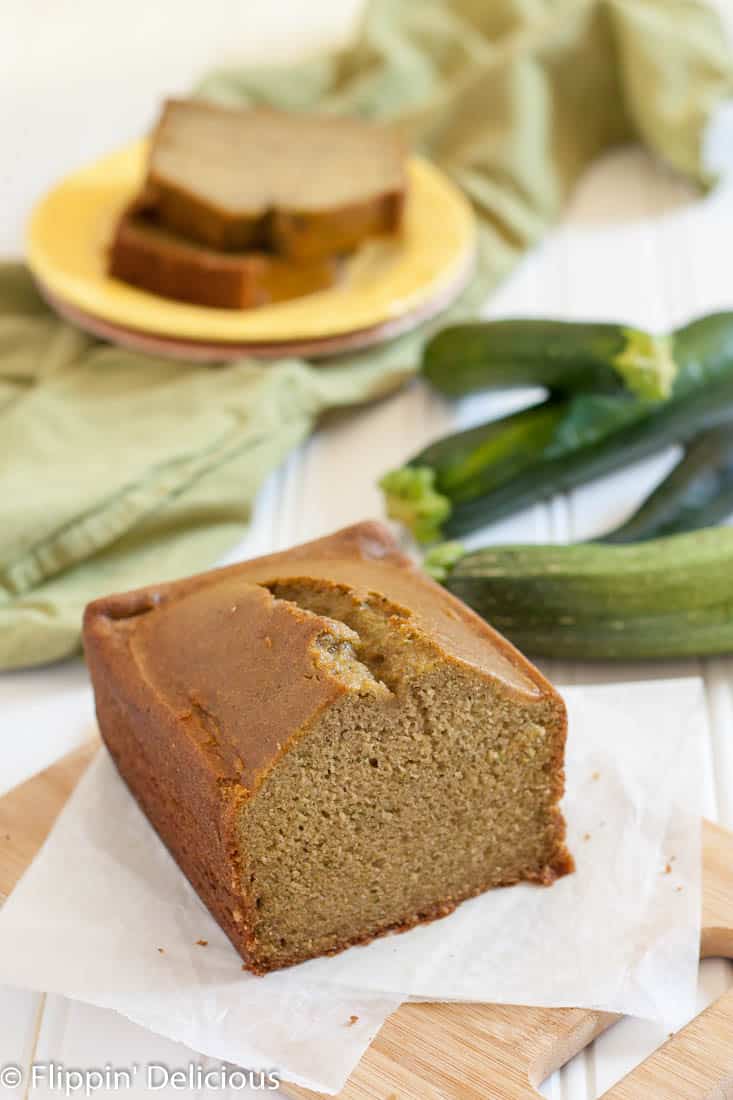 I can tell you one thing: I am never going to spend the better part of an afternoon grating zucchini again. My summer (and fall) are going to be filled with loaves of moist zucchini bread. Maybe I'll add chocolate chips or browned butter frosting next time!
My friend Taylor made healthy gluten free zucchini muffins with gluten free oat flour and sweetened them with dates. They have chocolate chips, too!