Gluten free pasta salad with pumpkin seed pesto is the perfect summer side!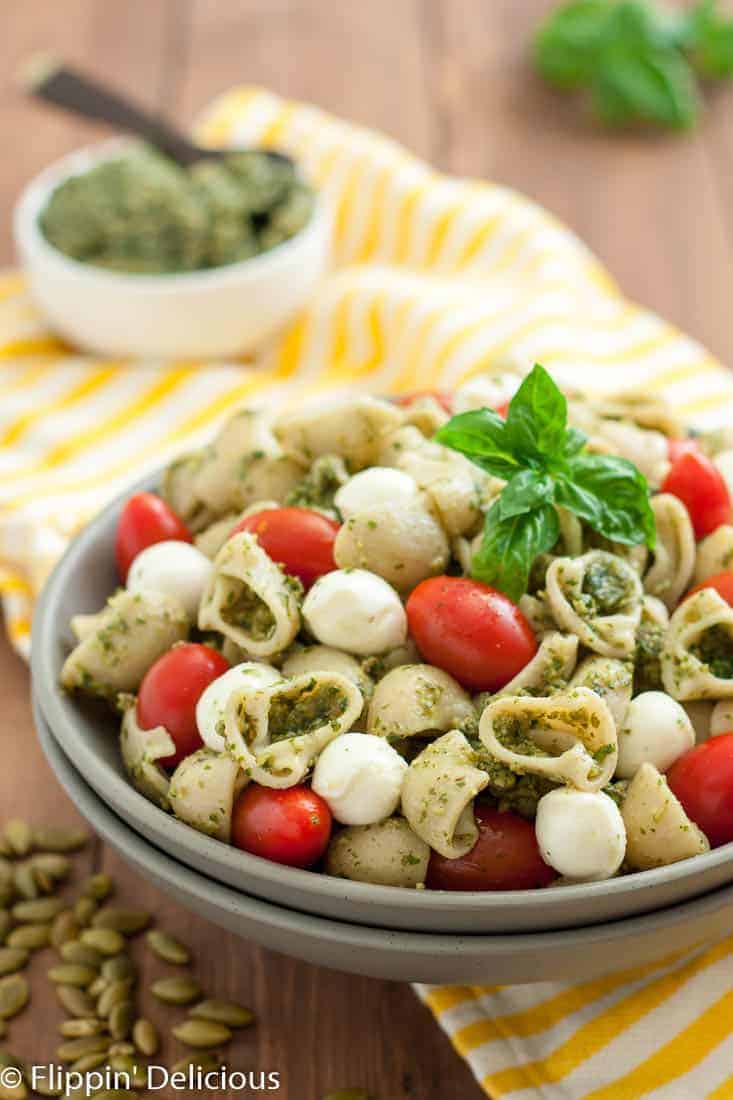 Gluten Free pasta salad with pumpkin seed pesto is the perfect dish for summer. When the temperature outside is threateningly close to 100 degrees(or hotter some days), it's nice to be able to eat a chilled pasta salad. And since the only heat required to make this is as long as it takes to boil a pot of pasta on the stove, you can spend your time away from the heat of the kitchen!
The pesto recipe that I used is naturally dairy free. I didn't even miss the parmesan cheese that I would normally add in!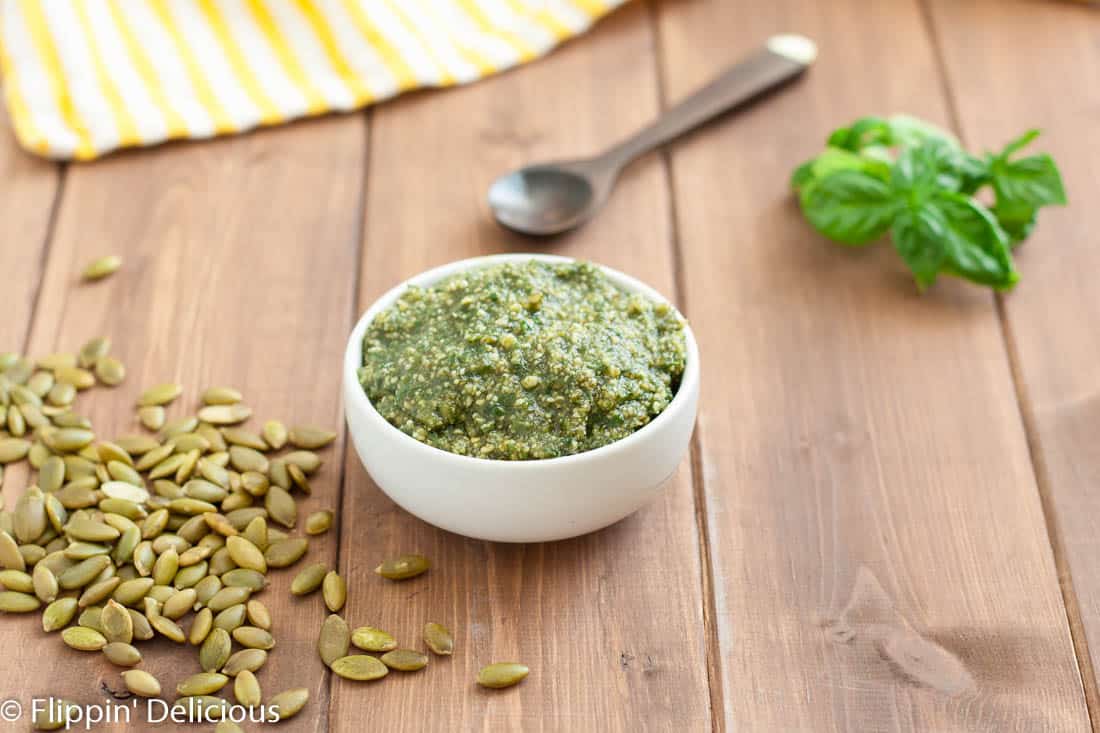 I also used pumpkin seeds(or you can use pepitas) rather than the traditional pine nuts, because they're a more economical alternative. It still gives the pesto that nutty taste and texture that you want in a pesto, though, so don't think you'll be missing out!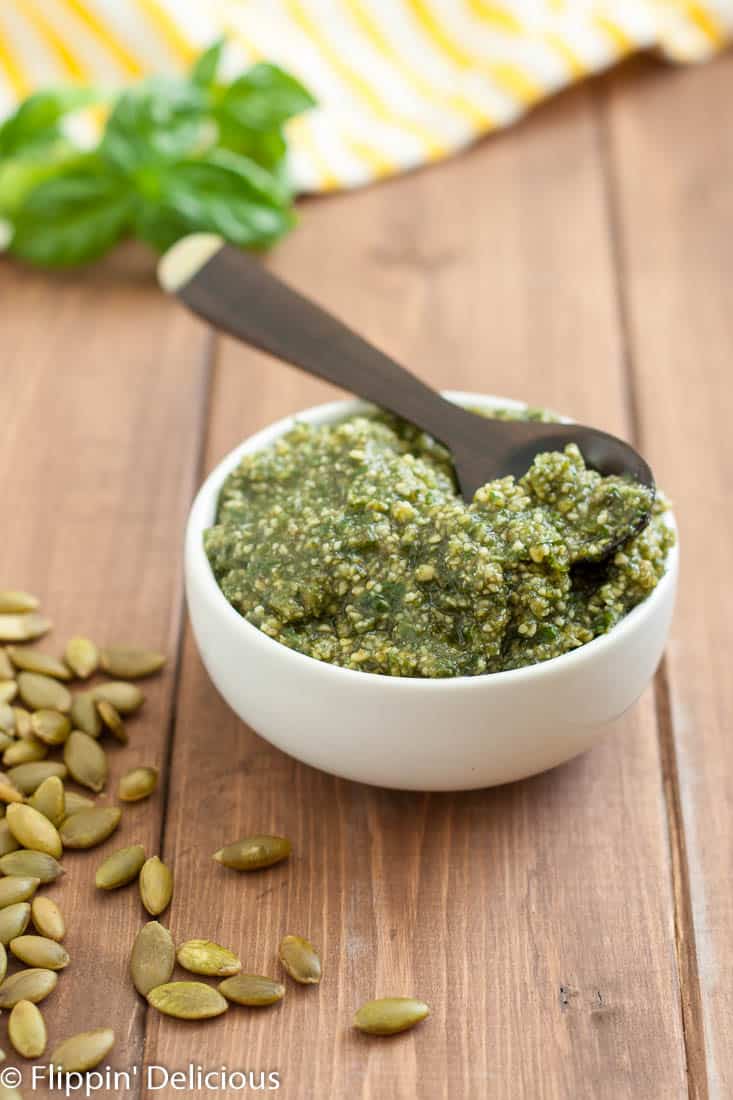 And would you guys believe me if I told you that I was eating this pesto with a spoon? Because that's how good this is.
To be fully dairy free, I just served it to my husband and toddler without the mozzarella balls. I definitely indulged, however. They said that it tasted fabulous without the cheese, though!
My kids are big fans of "baby 'matoes" so I used them in this gluten free pasta salad too. I knew that my kids would eat them without complaints!
The reason I chose shell pasta in particular for this recipe is because it perfectly captures some of that yummy pesto sauce.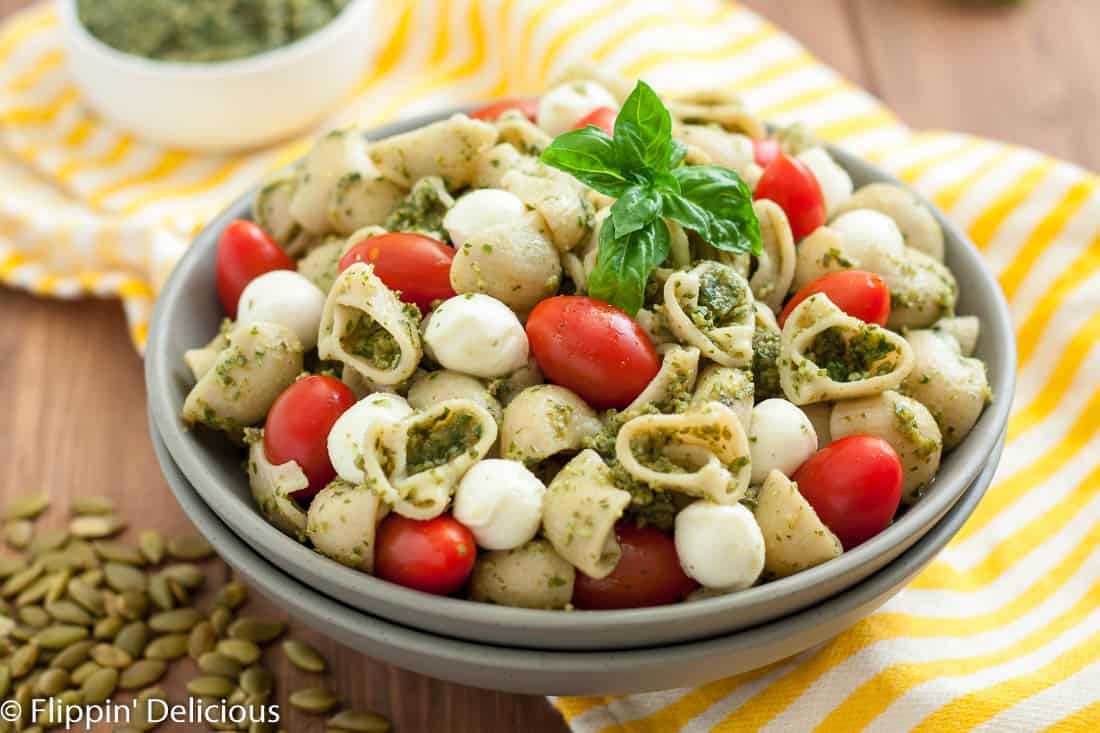 You can enjoy this gluten free pasta salad with pumpkin seed pesto recipe alone, or you can fire up the grill(it is summer, after all) and make some gluten free jalapeno popper hot dogs, or gluten free teriyaki grilled pineapple burgers to eat alongside your chilled pasta dish!
Alone or with your grilled meat of choice, you are going to have a hard time sharing this pesto pasta salad with anyone else!