Are you tired of missing out on your favorite pasta dishes because of gluten intolerance or sensitivity? Good news! Gluten-free pasta is the perfect solution for those who need to avoid gluten but still crave delicious pasta meals.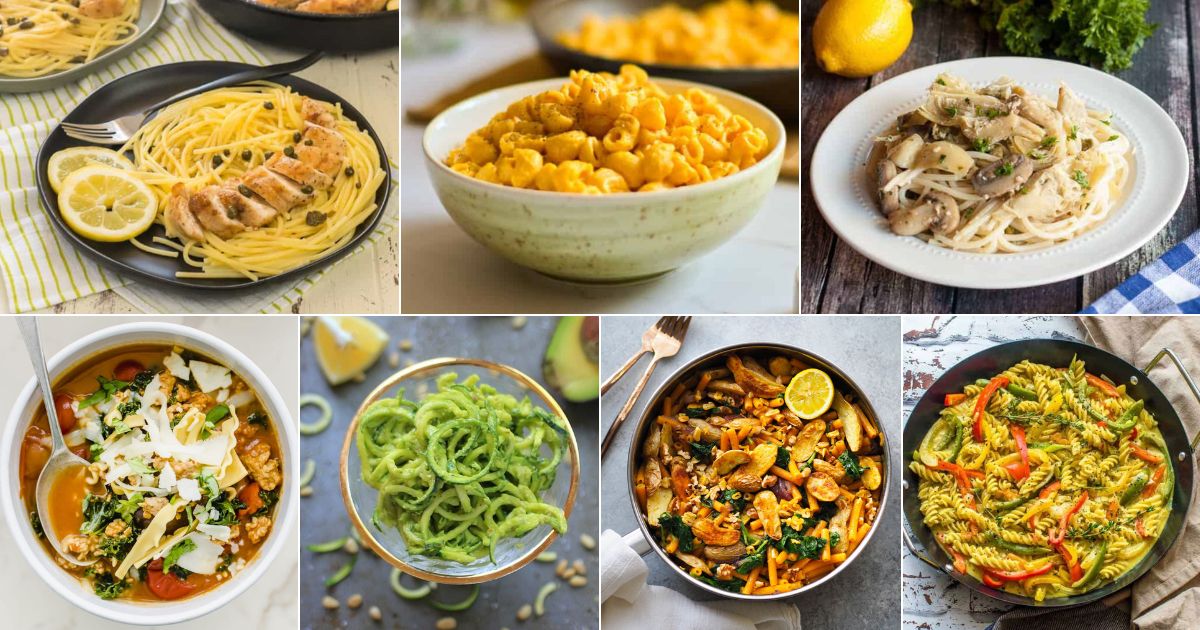 Whether you're a seasoned gluten-free eater or starting a gluten-free diet, this article is your guide to mouthwatering gluten-free pasta recipes. From classic spaghetti to creamy alfredo and zesty pesto, we've covered you with irresistible recipes that will leave you craving more.
So, get ready to indulge in gluten-free pasta goodness and discover new ways to satisfy your pasta cravings without compromising your dietary needs!
Jump to: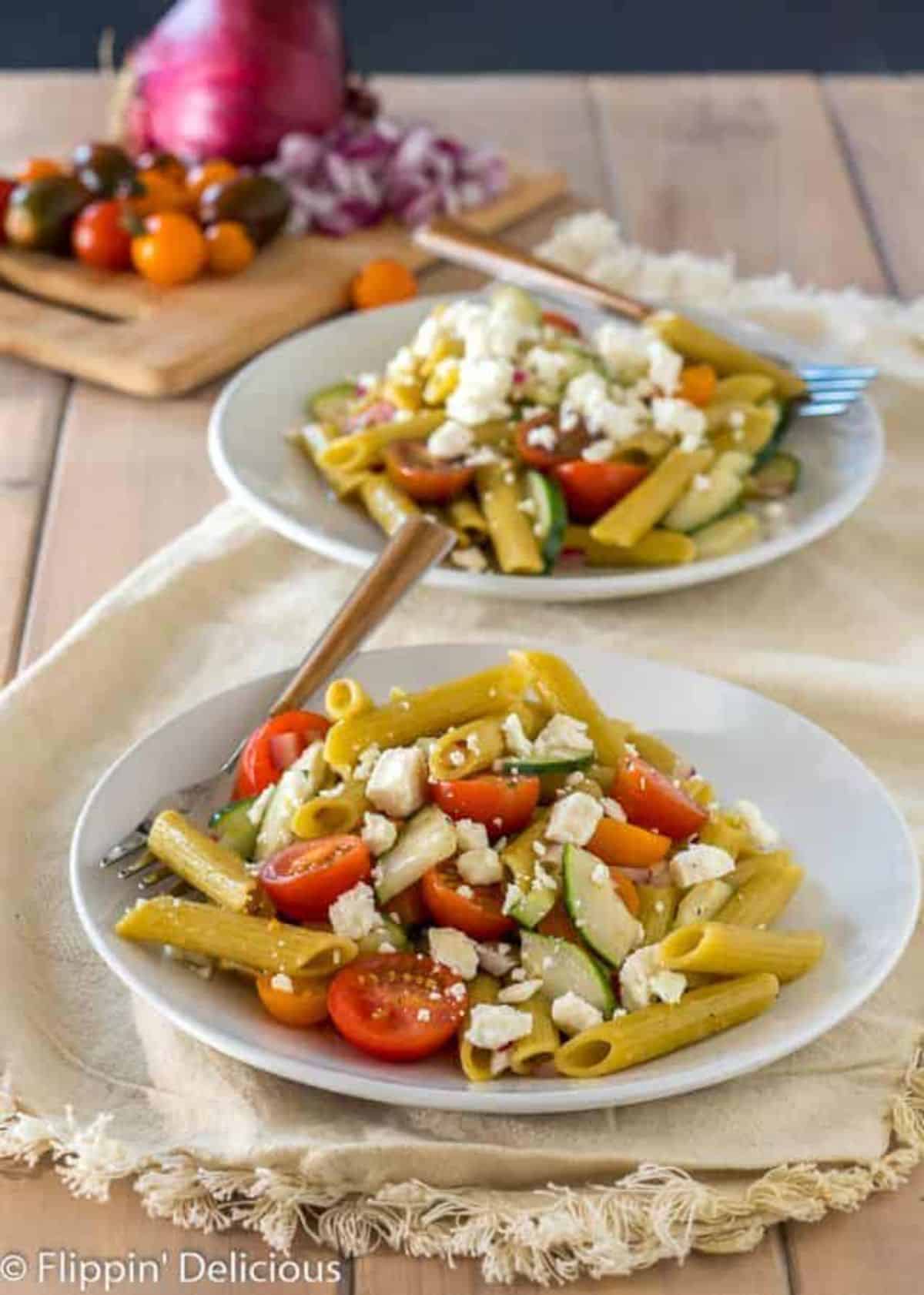 Gluten-free Greek Pasta is a delightful dish that combines the bold flavors of Mediterranean cuisine with the versatility of gluten-free pasta. This dish typically features gluten-free fusilli pasta tossed in a tangy dressing with ingredients like lemon juice, red wine vinegar, and olive oil. The recipe has a medley of fresh, colorful veggies such as tomatoes, cucumbers, red onions, and Kalamata olives, adding freshness and crunch.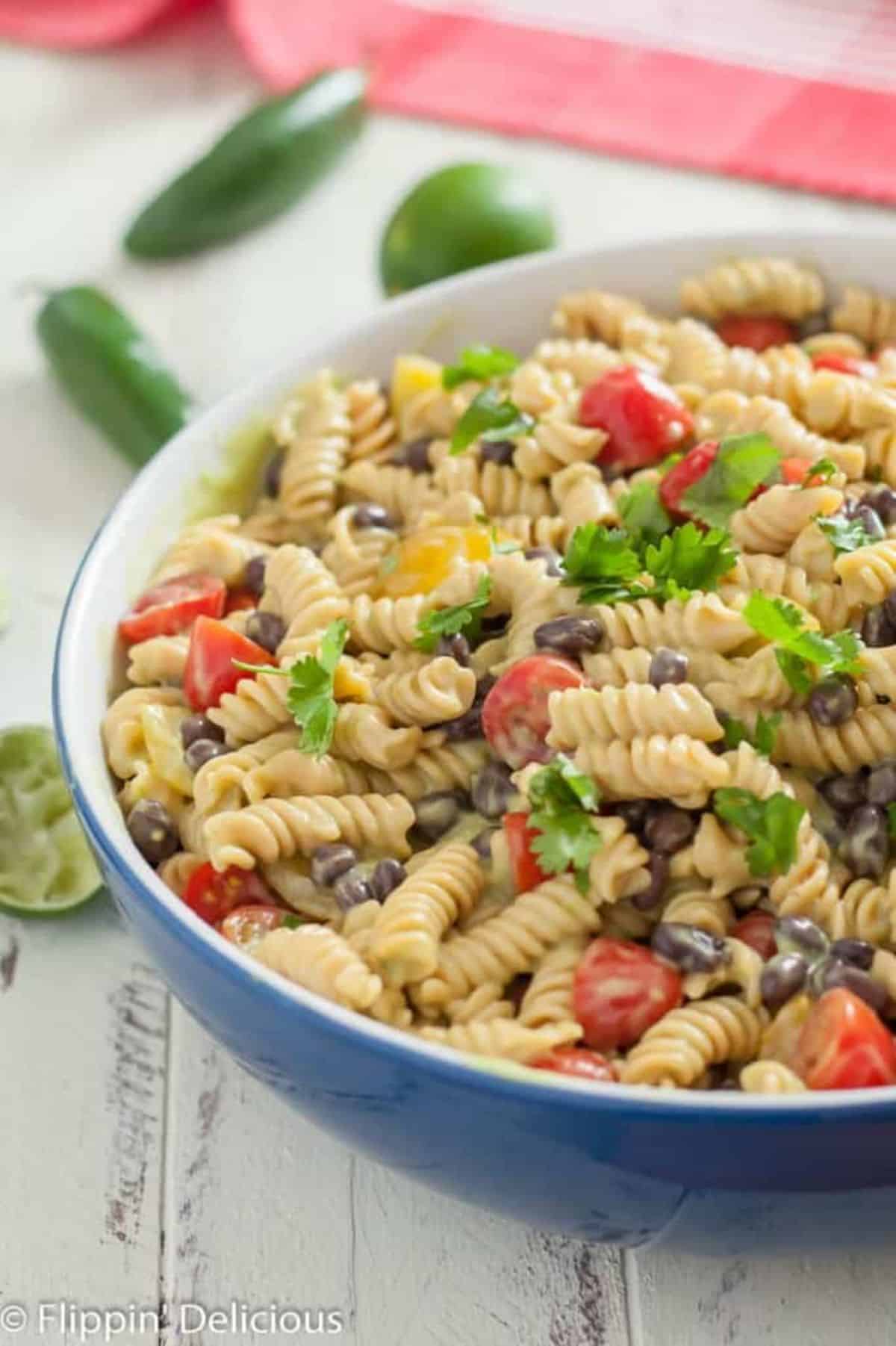 You make this delicious fashion pasta dish with bowtie pasta. This salad is tossed with a zesty dressing with tangy lime juice, smoky chipotle powder, and cumin, giving it a smoky, savory, and slightly spicy taste. The result is a unique, refreshing, and satisfying pasta salad perfect for potlucks, picnics, or as a side dish for your next barbecue.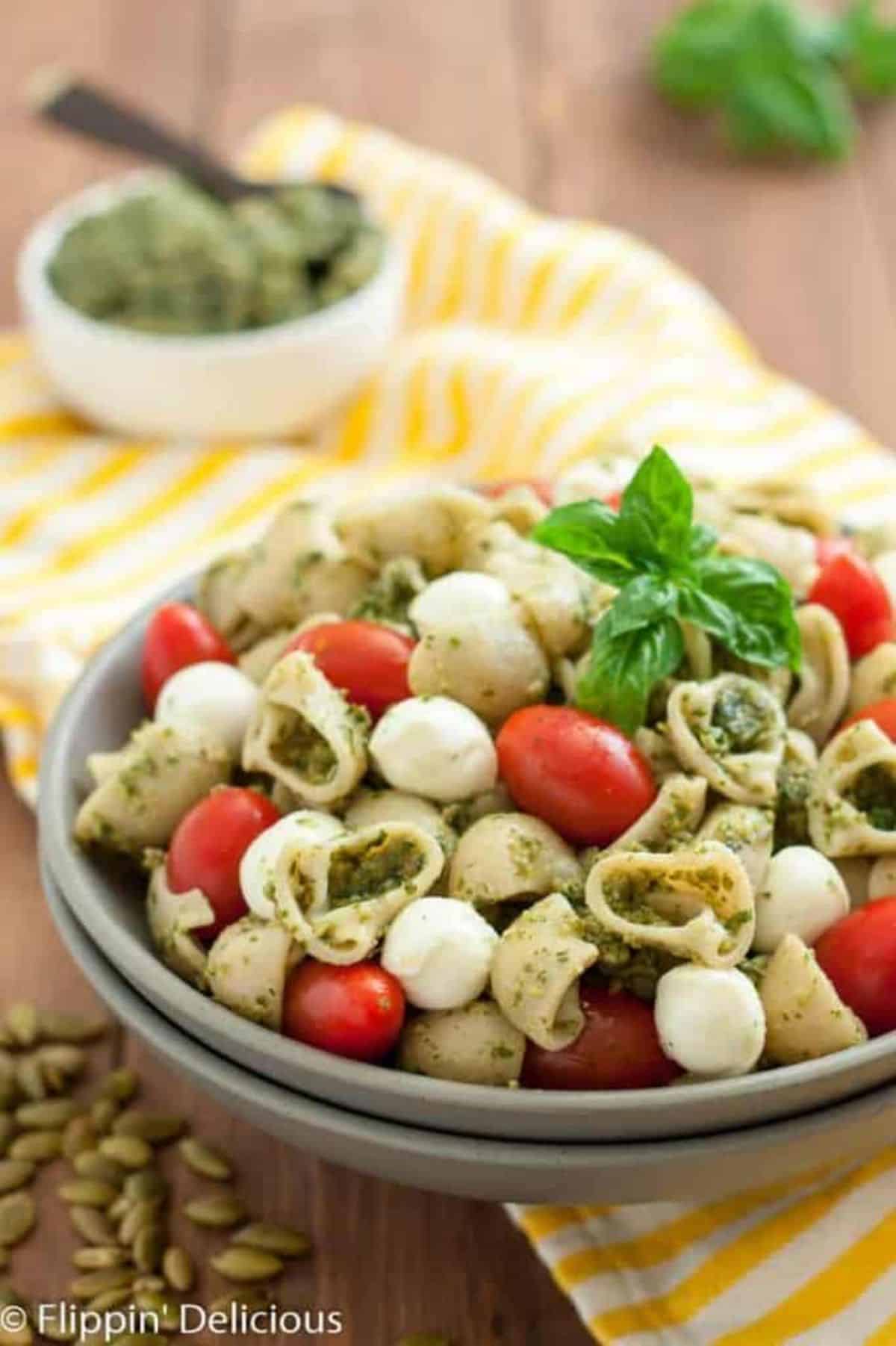 Gluten-free Pasta Salad with Pumpkin Seed Pesto is a deliciously unique twist on traditional pasta salad. The star of this dish is the rich and nutty pumpkin seed pesto, which adds a burst of flavor and creaminess to the pasta. You make it with roasted pumpkin seeds, fresh basil, garlic, Parmesan cheese (or a dairy-free alternative), and olive oil. The pesto is rich, earthy, and nutritious.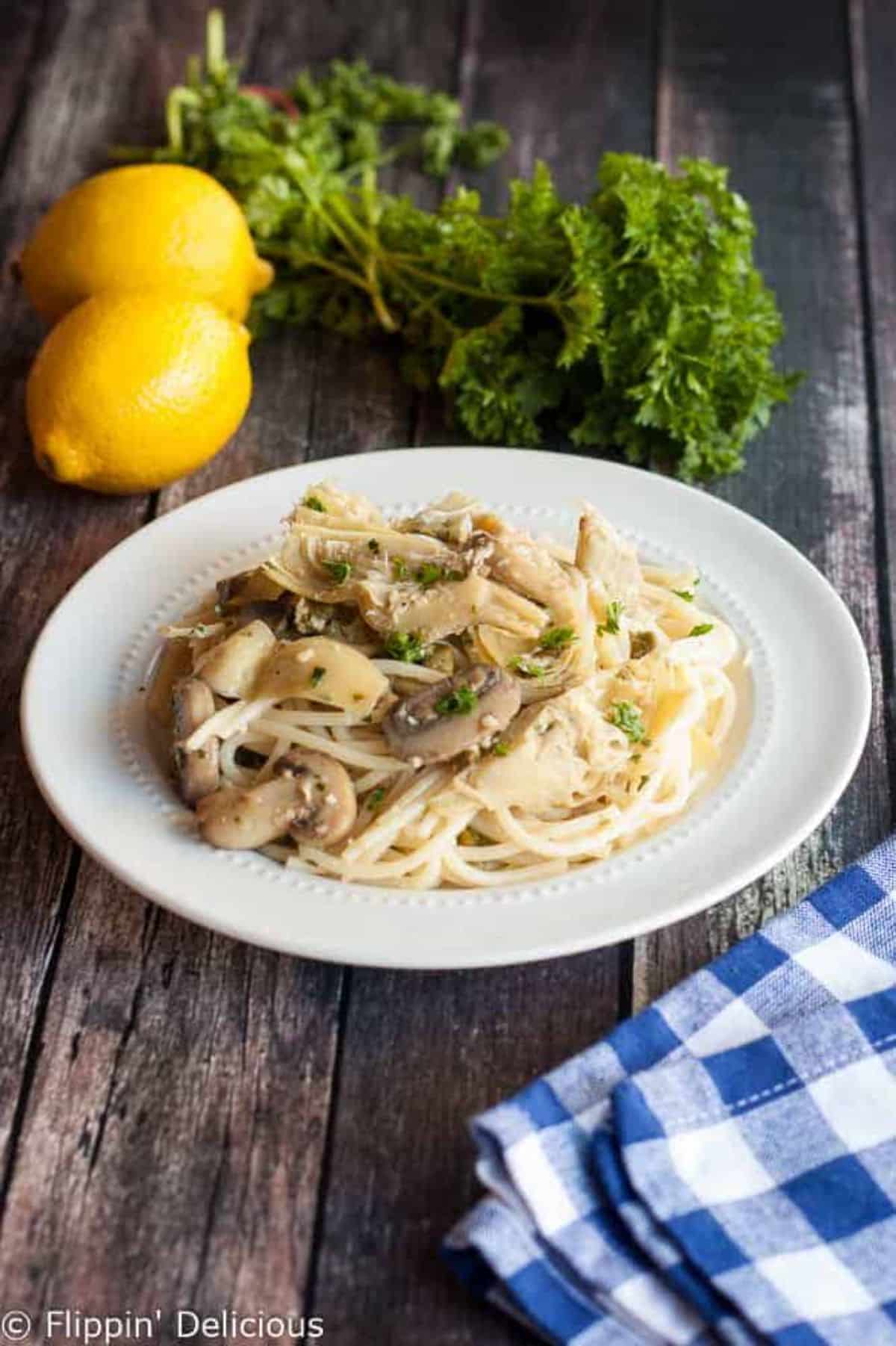 Gluten-free Pasta with White Wine Sauce is a sophisticated and elegant dish that will impress your taste buds. You can make it with gluten-free spaghetti or linguine, and this dish features a luscious and creamy sauce infused with the flavors of white wine, garlic, and shallots.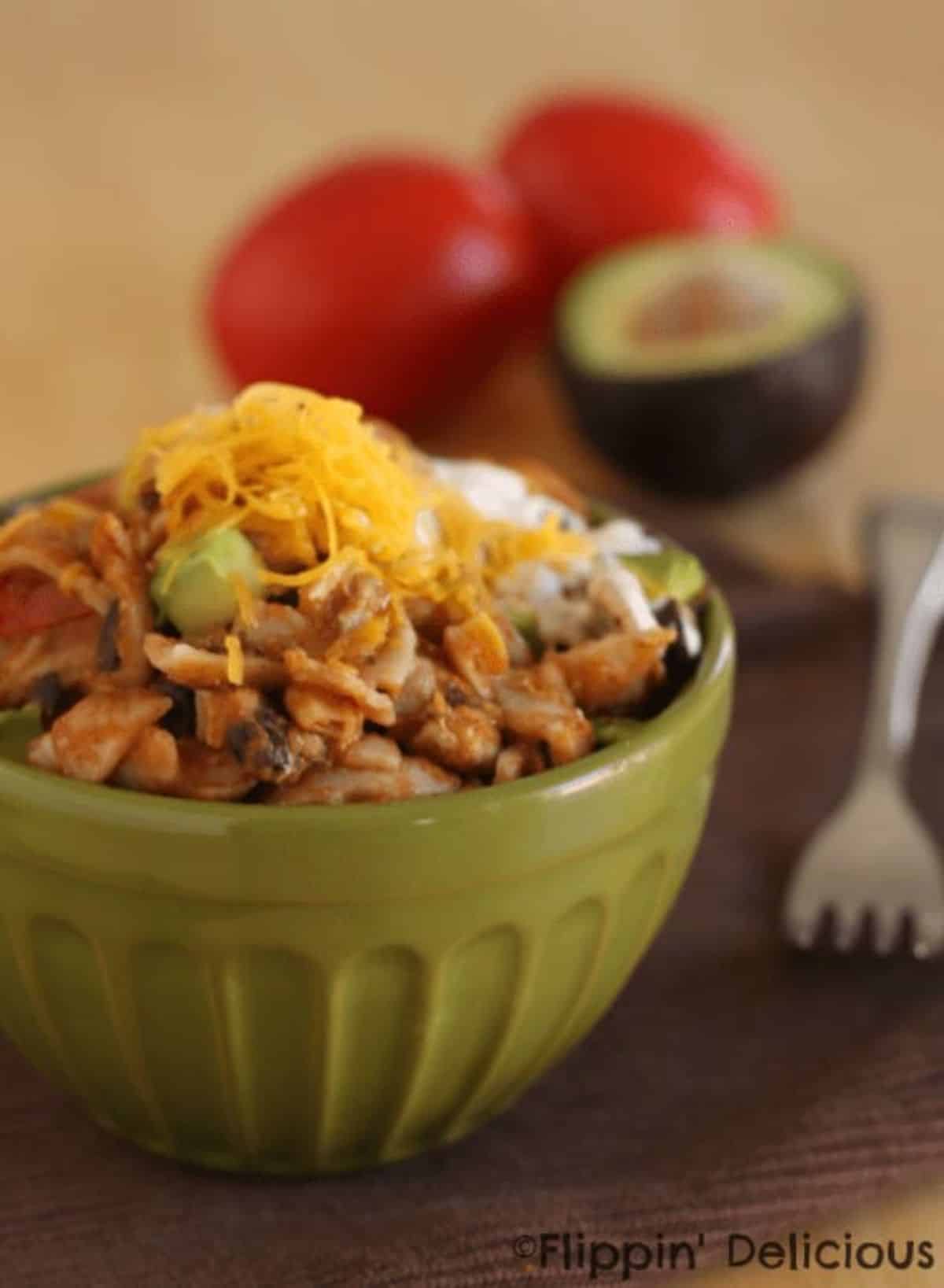 Gluten-free One Pot Chicken Taco Pasta is a flavor-packed and convenient dish with the best Tex-Mex cuisine. This dish is unique in that it combines the flavors of juicy chicken, zesty taco seasoning, and gluten-free pasta in one pot, making it a quick and easy meal option. The result is a satisfying, hearty, and flavorful pasta dish perfect for busy weeknight dinners.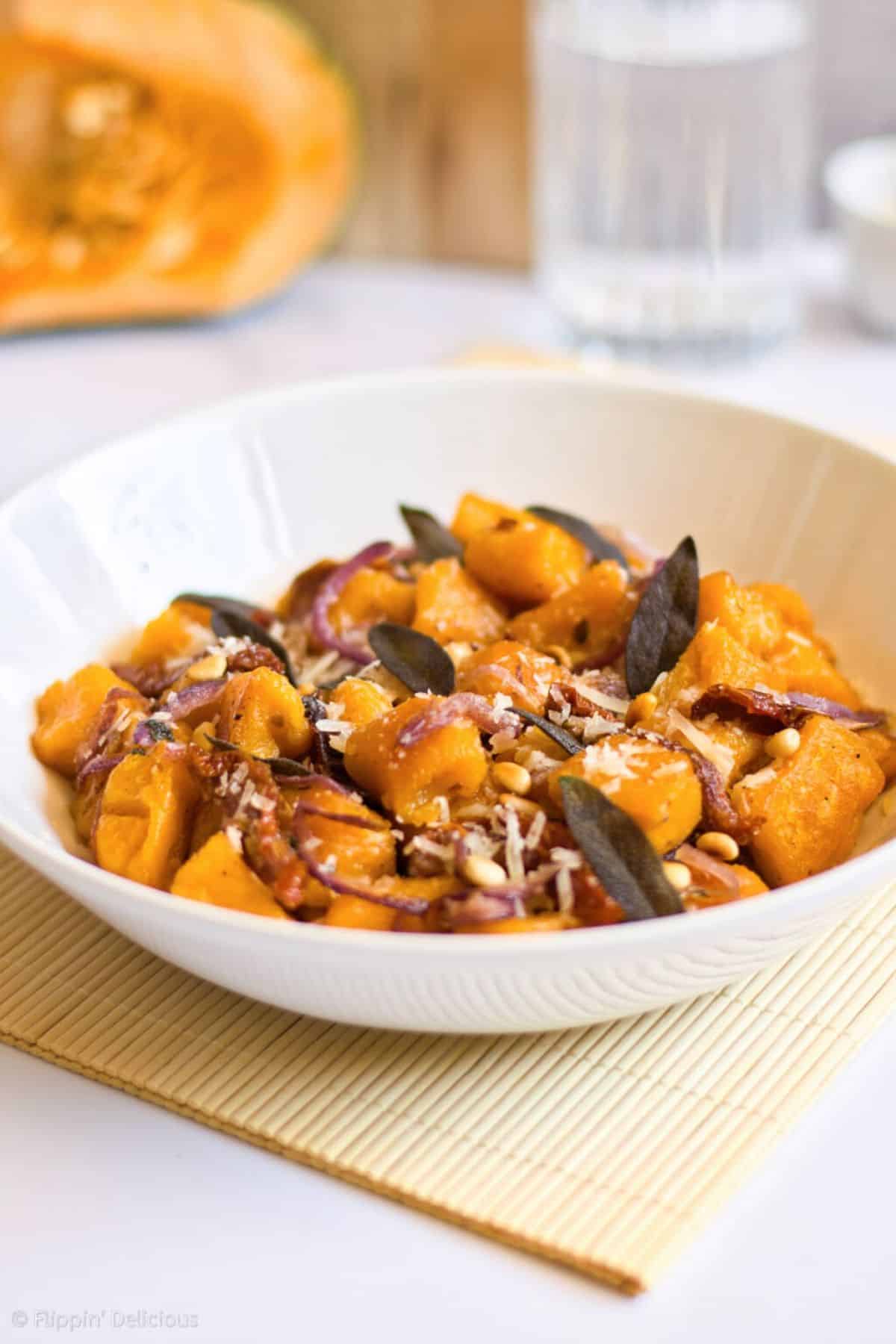 This gnocchi recipe is one of the best gluten-free pasta recipes. You make it with pumpkin puree, gluten-free flour, and potato or ricotta cheese. This dish boasts a sweet, earthy flavor for fall or winter comfort food. The pumpkin puree adds natural sweetness and a hint of nuttiness to the dough, while the gluten-free flour ensures that it is safe for those with gluten sensitivities or celiac disease.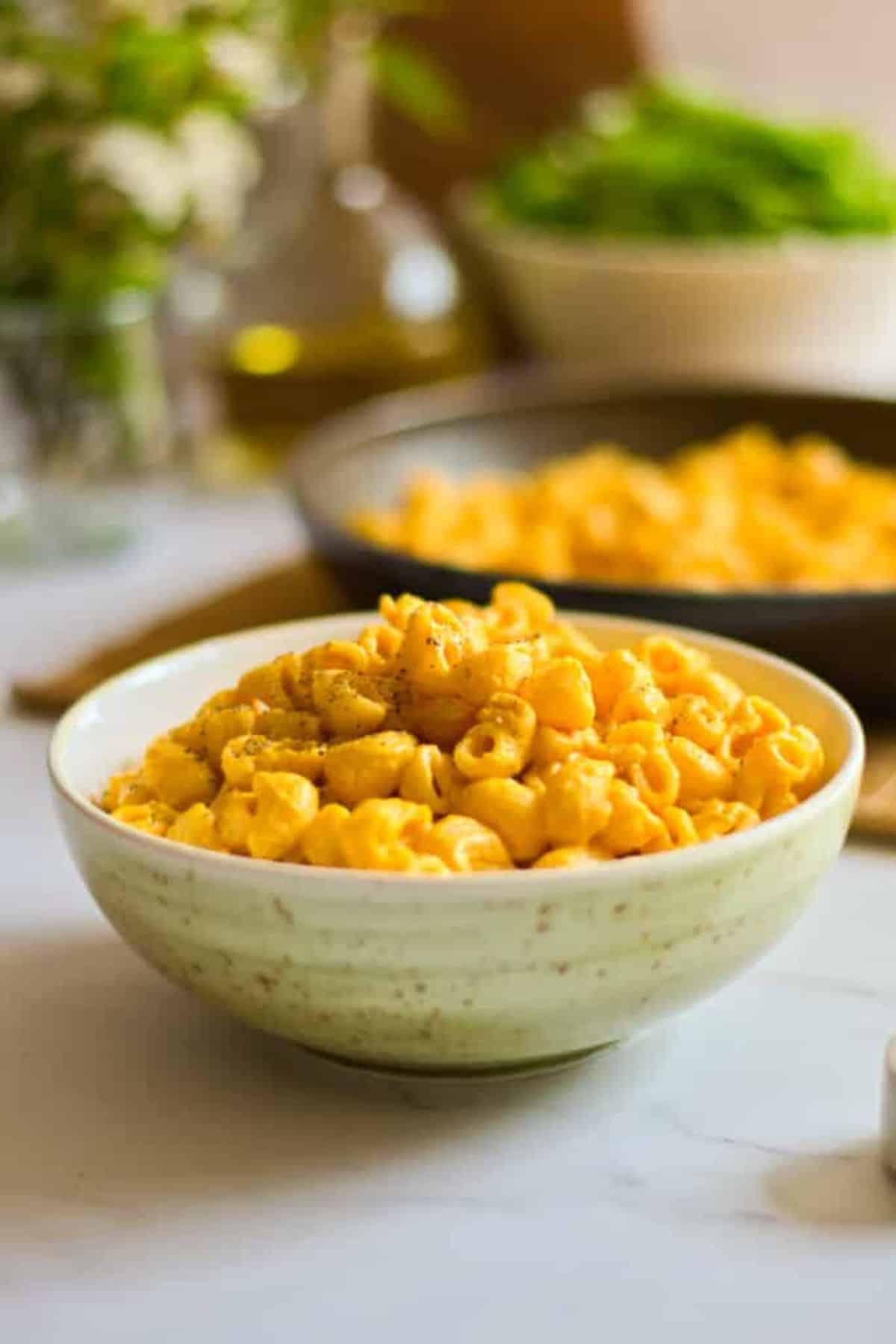 Gluten-free Mac and Cheese with potatoes and carrots is a comforting and wholesome twist on the classic macaroni and cheese. This dish is unique because it combines the creaminess of traditional mac and cheese with the goodness of potatoes and carrots, creating a nourishing and flavorful pasta dish. The potatoes and carrots add natural sweetness, earthiness, and a subtle crunch, creating a delightful contrast to the creamy pasta.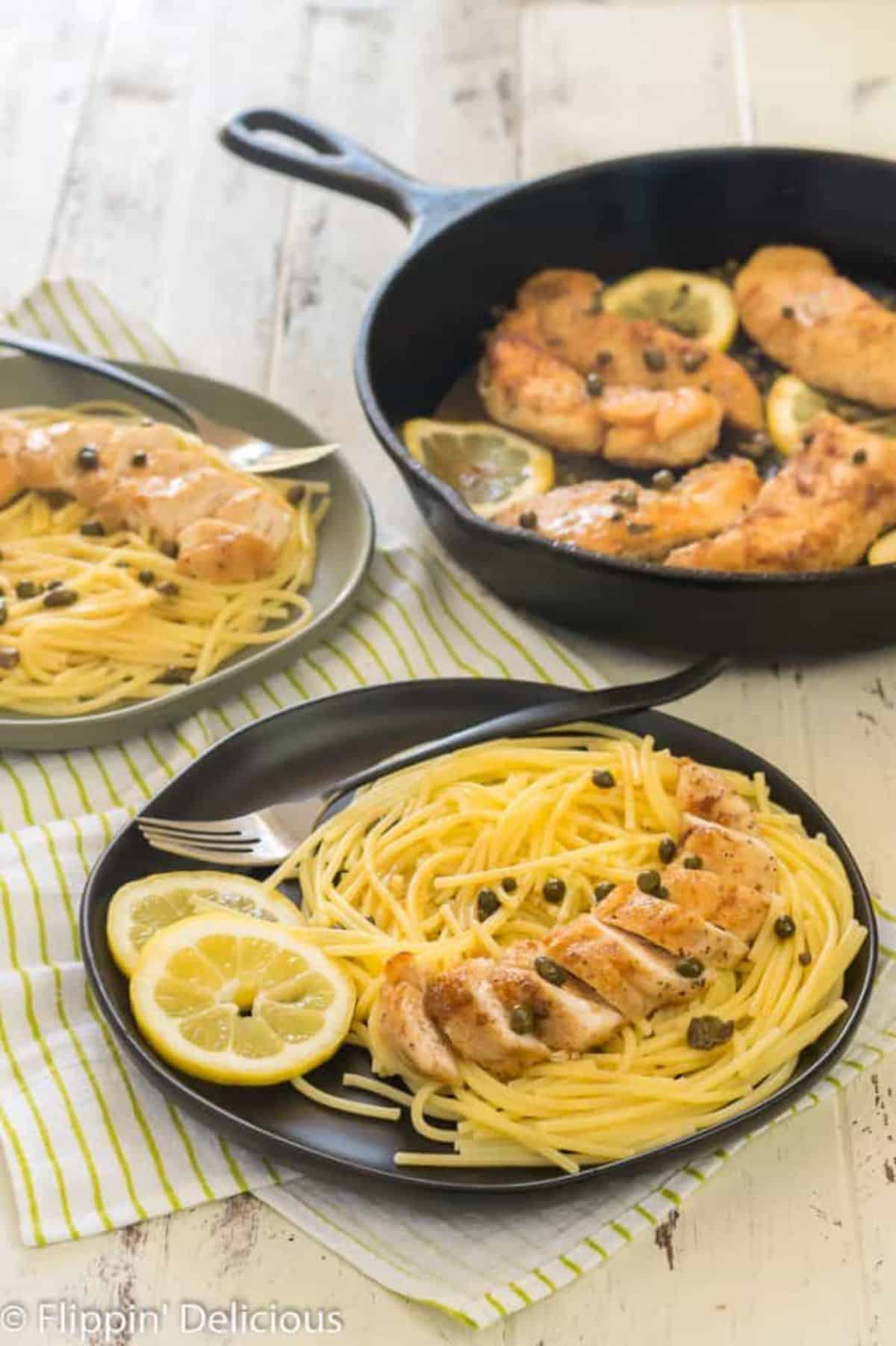 Chicken Piccata is a family favorite that you can make gluten-free with a few adjustments. The dish is finished with a tangy sauce made with lemon juice, capers, chicken broth, and white wine (or chicken stock for a non-alcoholic option), adding a burst of bright flavors. The result is a delightful balance of savory, tangy, and slightly salty flavors that will tantalize your taste buds.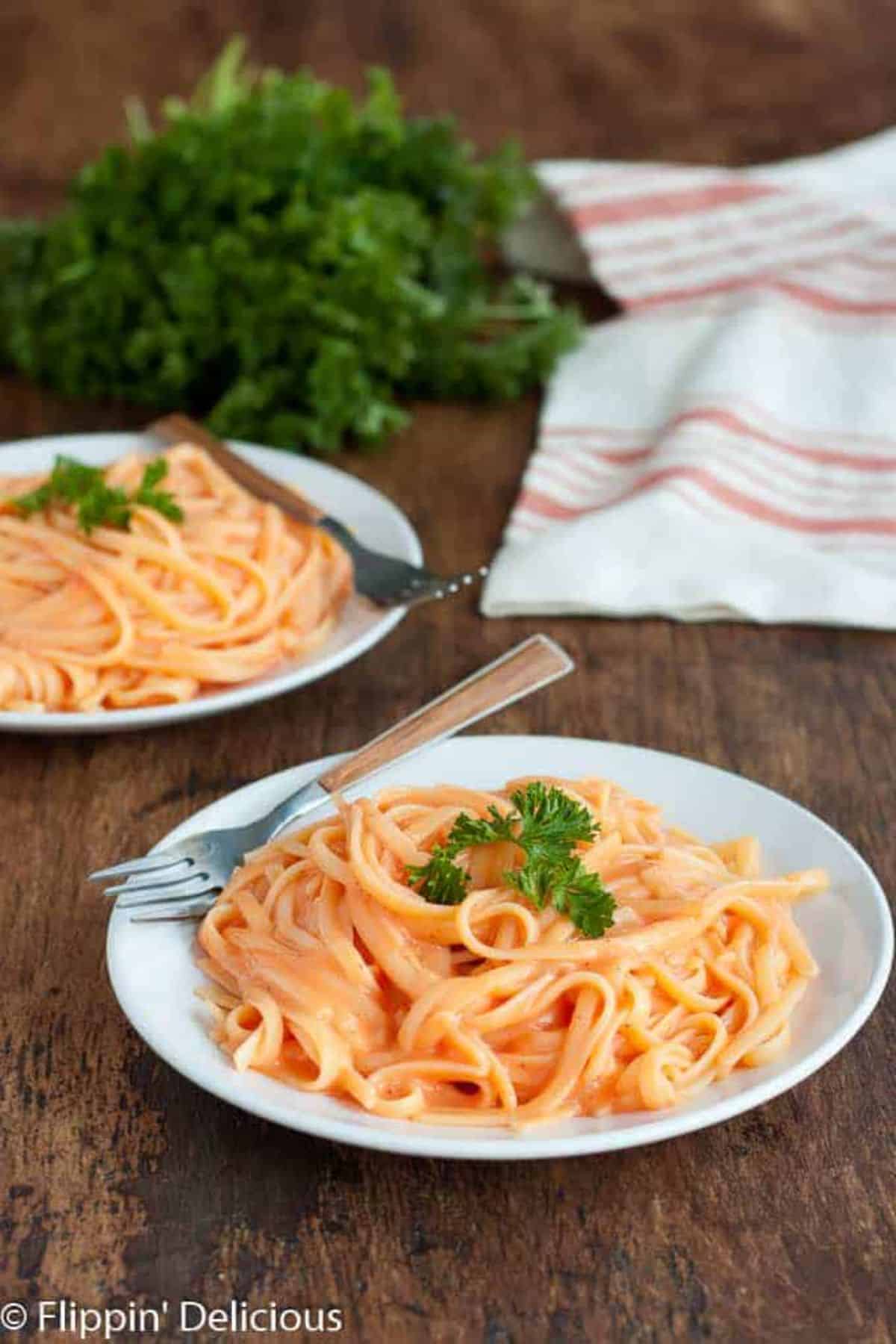 You typically blend the sauce in this dish until smooth, resulting in a vibrant red color that adds visual appeal to the dish. You cook the gluten-free pasta to al dente and then toss in the rich and creamy sauce, coating each strand with its delicious flavors. Finally, garnish it with fresh basil or parsley for a burst of freshness.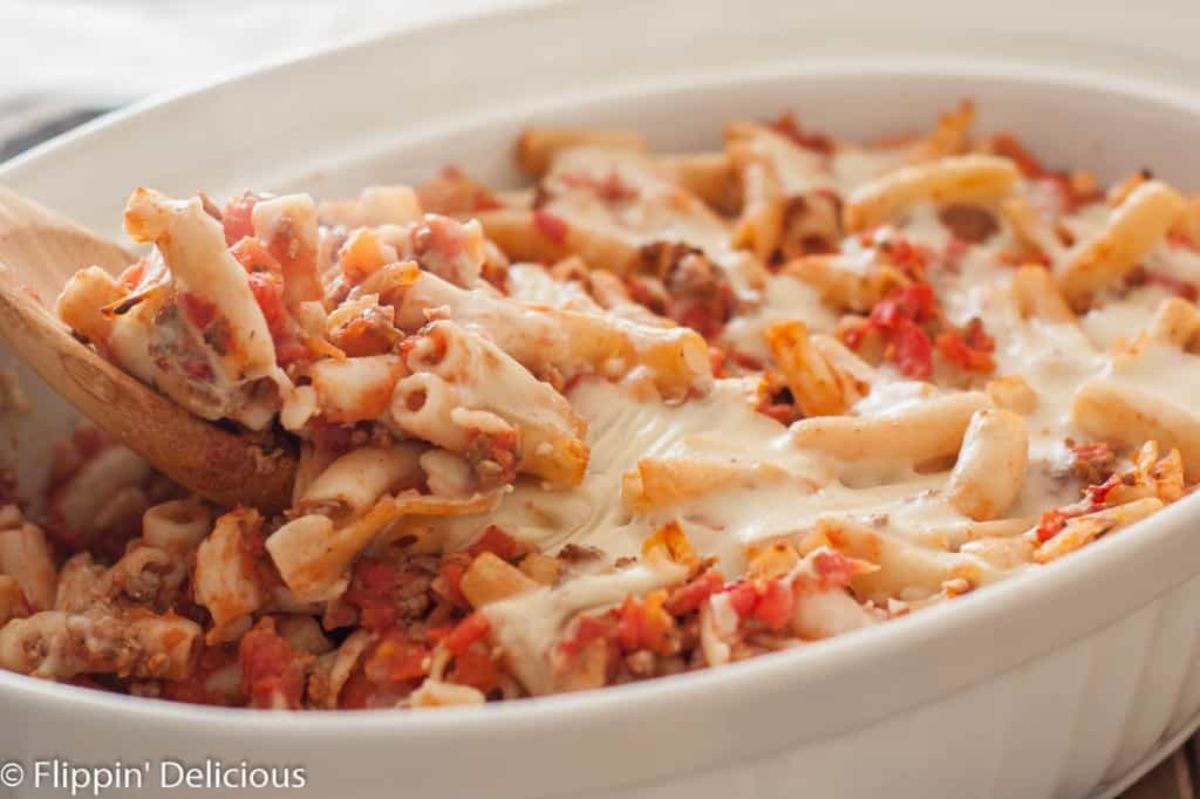 This dish is unique because it features a dairy-free and gluten-free twist on the classic baked ziti, making it suitable for lactose intolerance or following a dairy-free lifestyle. You toss the pasta in a rich and flavorful tomato sauce with crushed tomatoes, garlic, herbs, and spices. The creamy and cheesy dairy-free sauce layers add a creamy and savory element.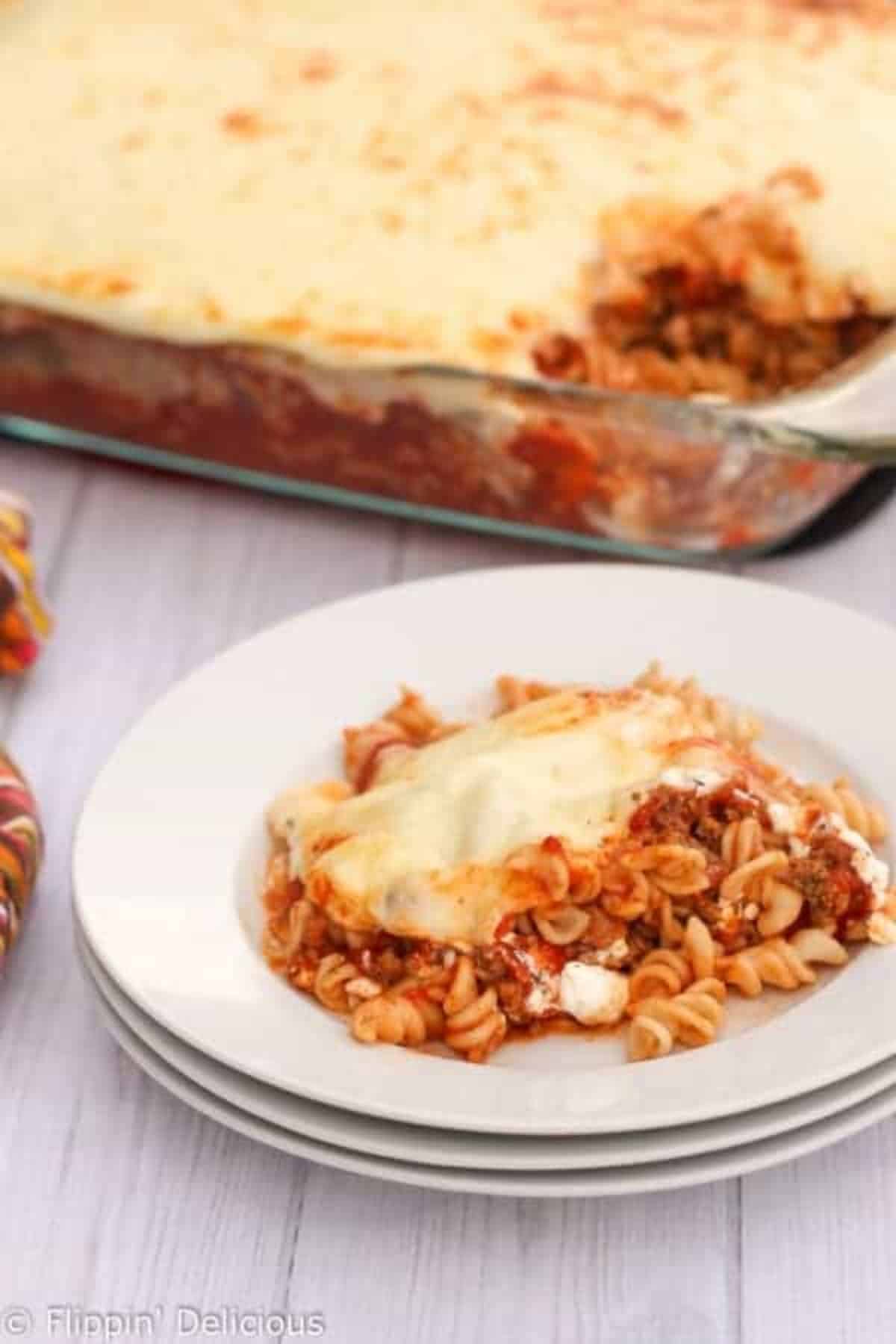 This gluten-free lasagna casserole features layers of gluten-free noodles, a simple and flavorful tomato sauce, and a creamy sauce made with dairy-free milk. You finish it with a sprinkle of vegan Parmesan cheese for extra flavor. This dish is perfect for busy weeknights when you want to make a quick meal.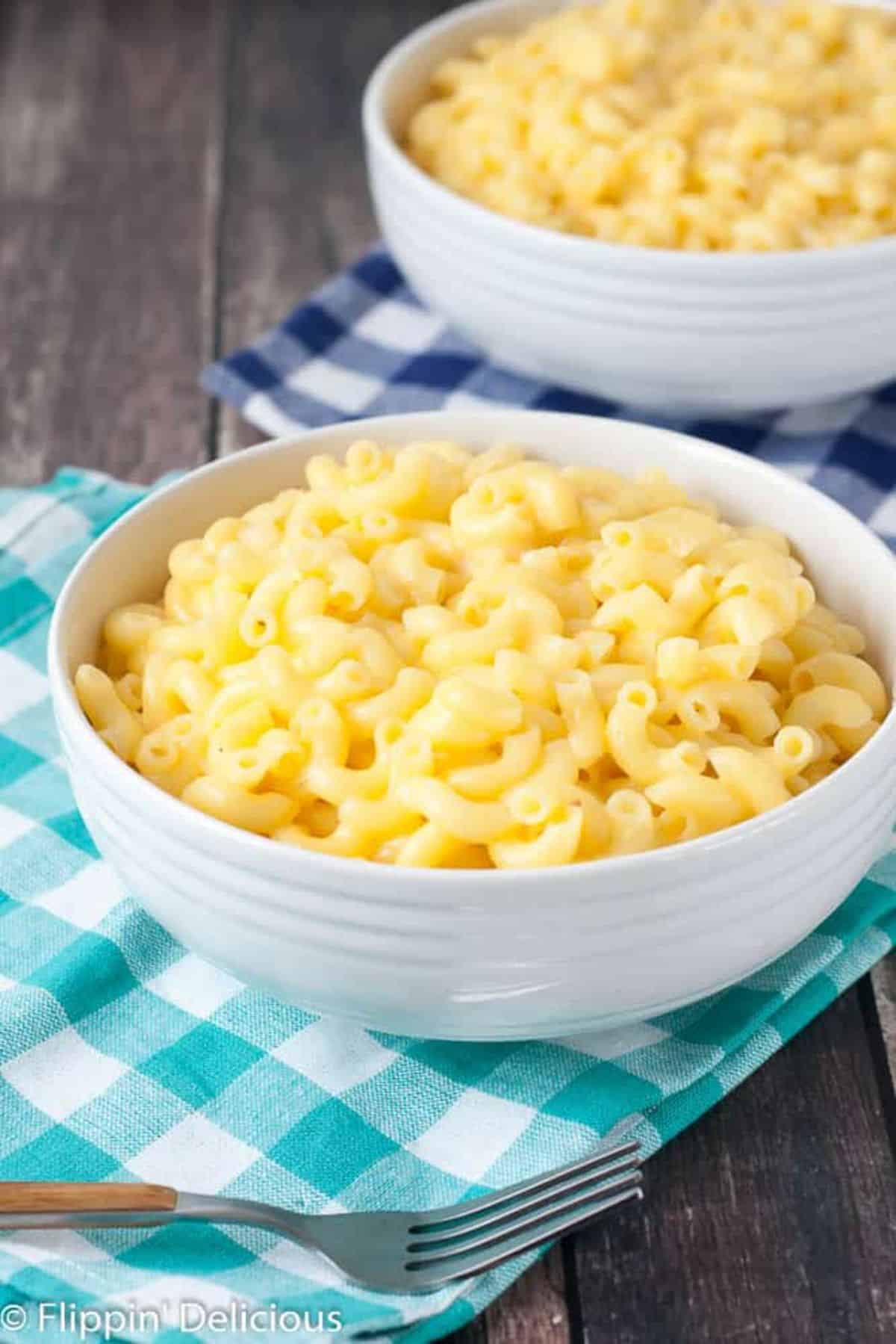 Sometimes you crave comfort food like mac and cheese but don't have the time to make your favorite recipe. This 1-pot mac and cheese is the perfect solution. This gluten-free recipe doesn't require you to boil or drain the pasta.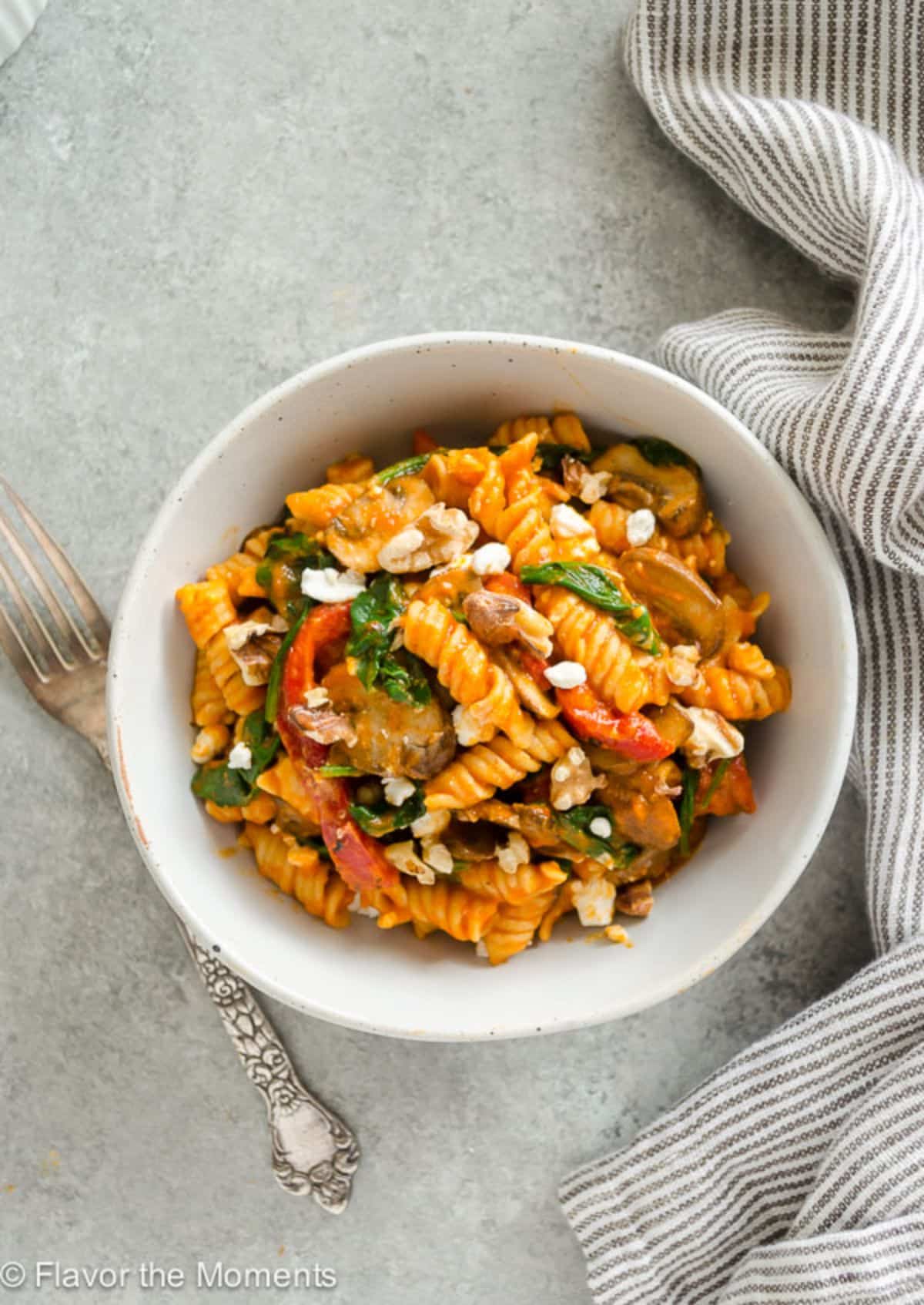 This gluten-free pasta dish is a flavor explosion! It features roasted red peppers' sweetness, goat cheese's creaminess, and the earthy flavors of mushrooms and spinach. The result is a delicious, creamy, and comforting dish loaded with flavor.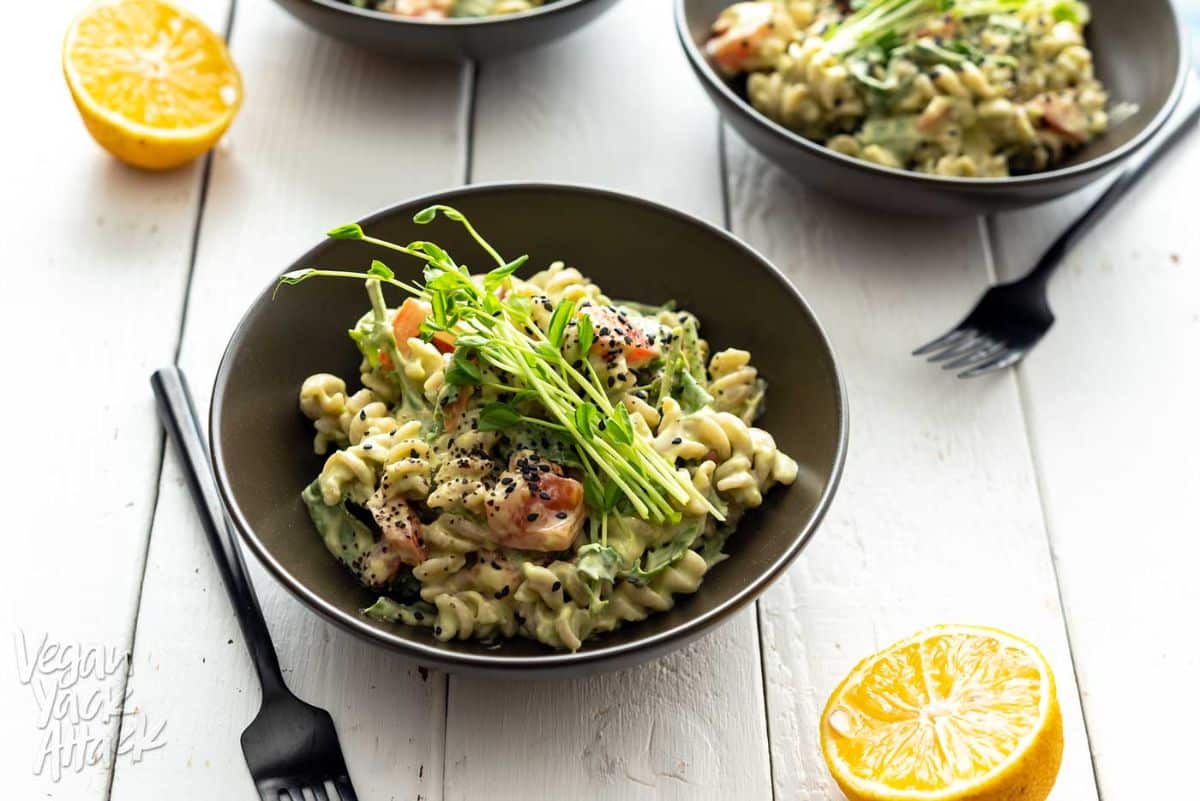 Tahini is an ingredient that many people overlook when making pasta dishes. After completing this dish, you won't make that mistake again. The creamy avocado tahini sauce is unique and tasty, making it a delicious alternative to traditional pasta sauces.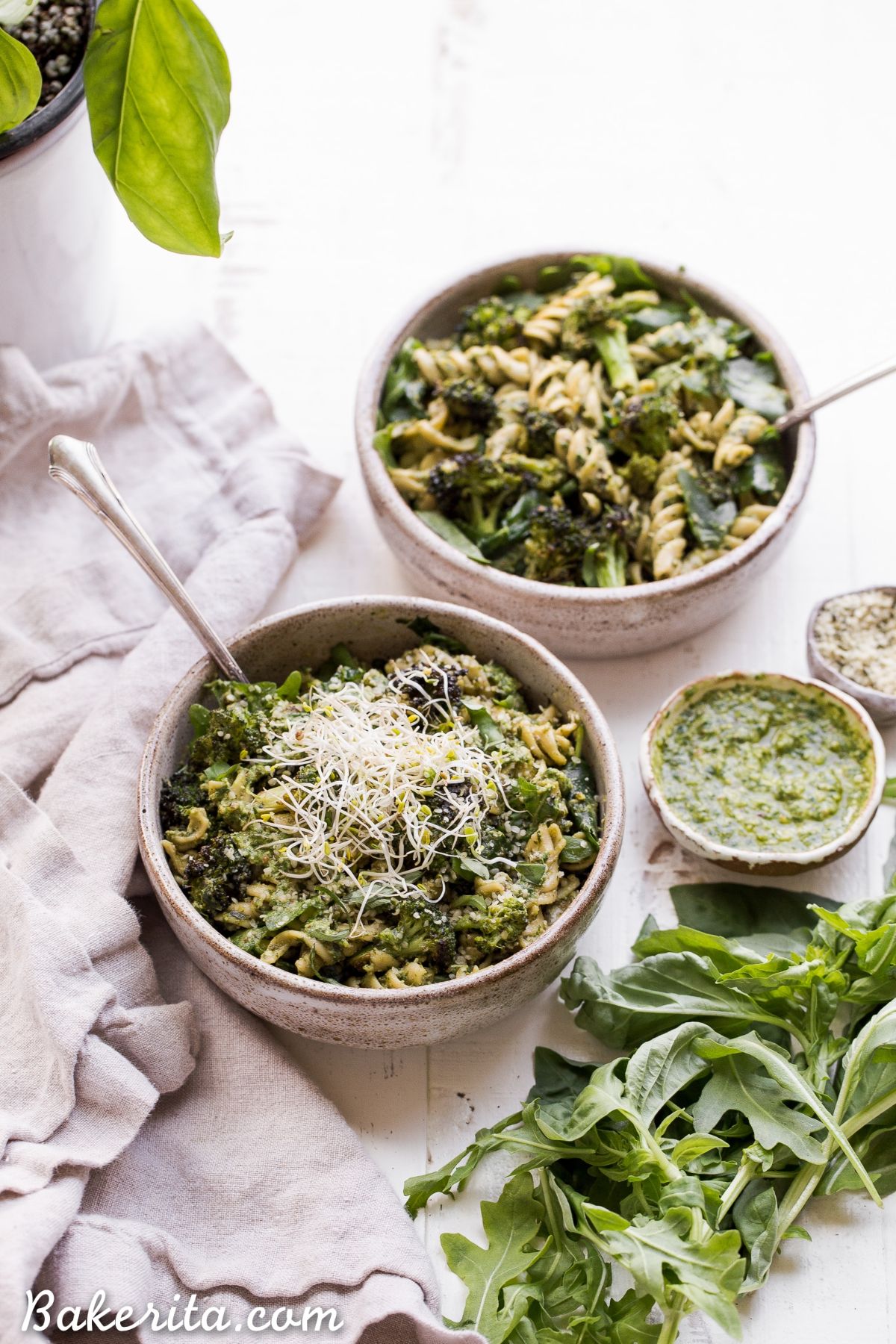 If you want to add extra flavor and nutrition to your pasta dish, try adding a homemade pesto. This vegan arugula pesto comes together quickly and easily impresses your dinner guests. The arugula adds a peppery flavor and bright green color, while the broccoli provides a nice crunch.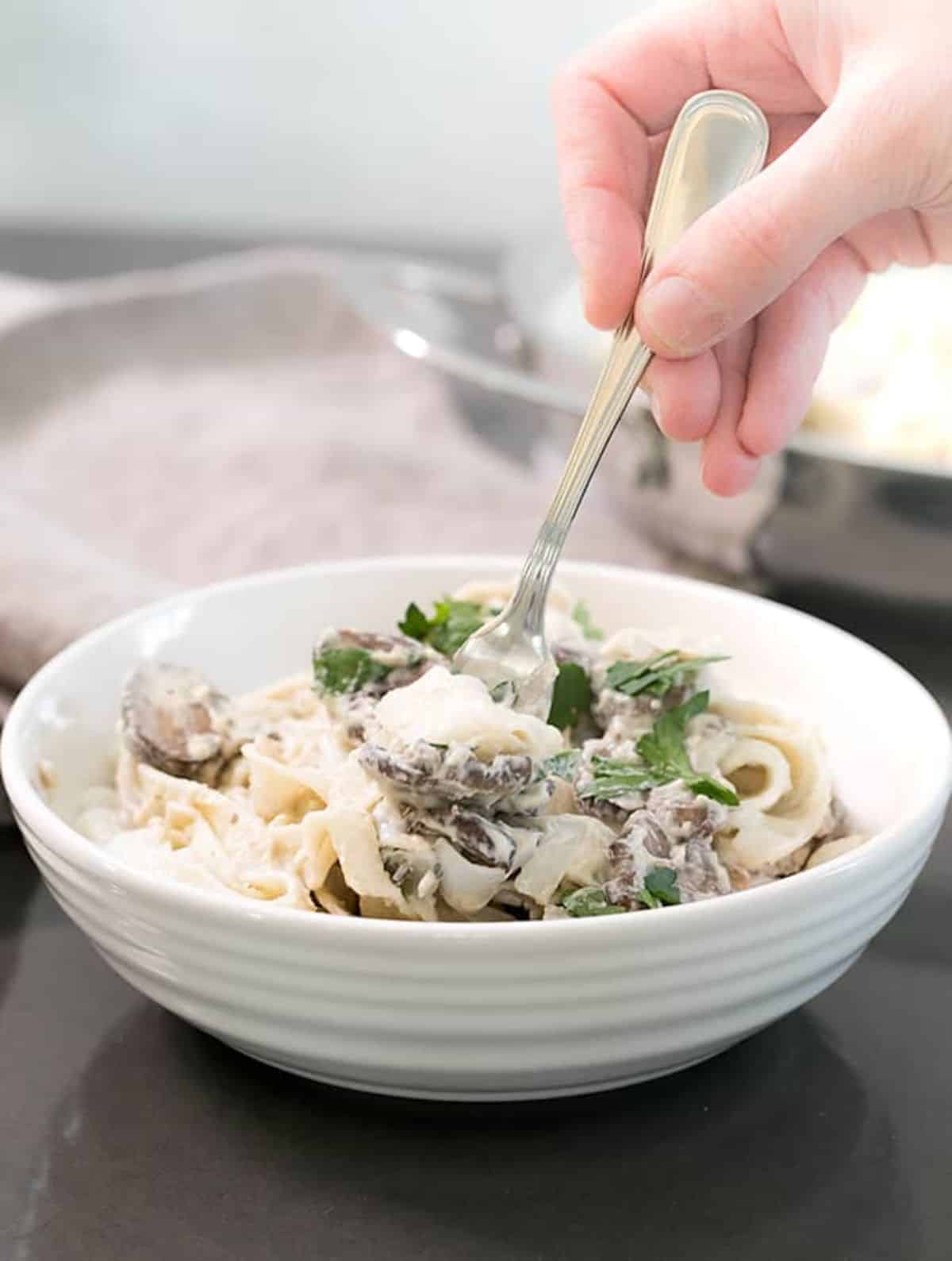 Just because you are vegan and gluten-free doesn't mean you can't enjoy creamy Alfredo sauce. This vegan alfredo sauce is made with nutritional yeast, cashews, garlic, and herbs, resulting in a savory and comforting dish. The mushrooms add a hearty and earthy flavor, and the pasta provides a pleasant base for the sauce.
If you haven't had rasta pasta before, you are missing out. This vegan version features quinoa and red lentil pasta, making it nutritious. You season the delicious tomato and coconut milk sauce with Jamaican jerk spices for a flavorful kick that will make your mouth water. Adding fresh herbs and roasted red peppers makes this dish even more delicious.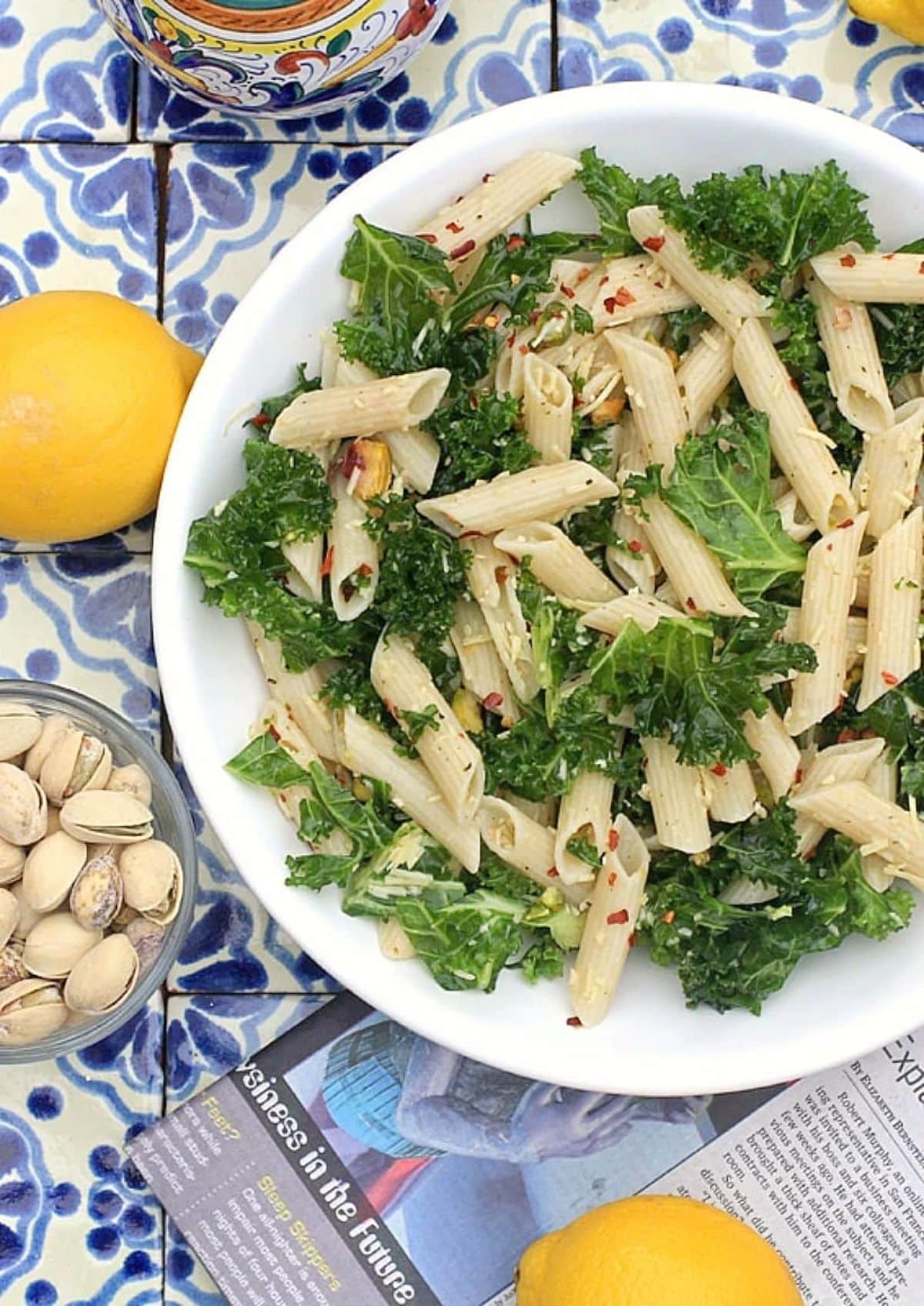 This dish starts with al dente pasta cooked to perfection, tossed with tender kale leaves lightly sautéed in lemon-infused olive oil, adding a zesty kick. The dish's star is pistachio nuts, toasted to release their natural sweetness and nuttiness. They add a delightful crunch to every bite.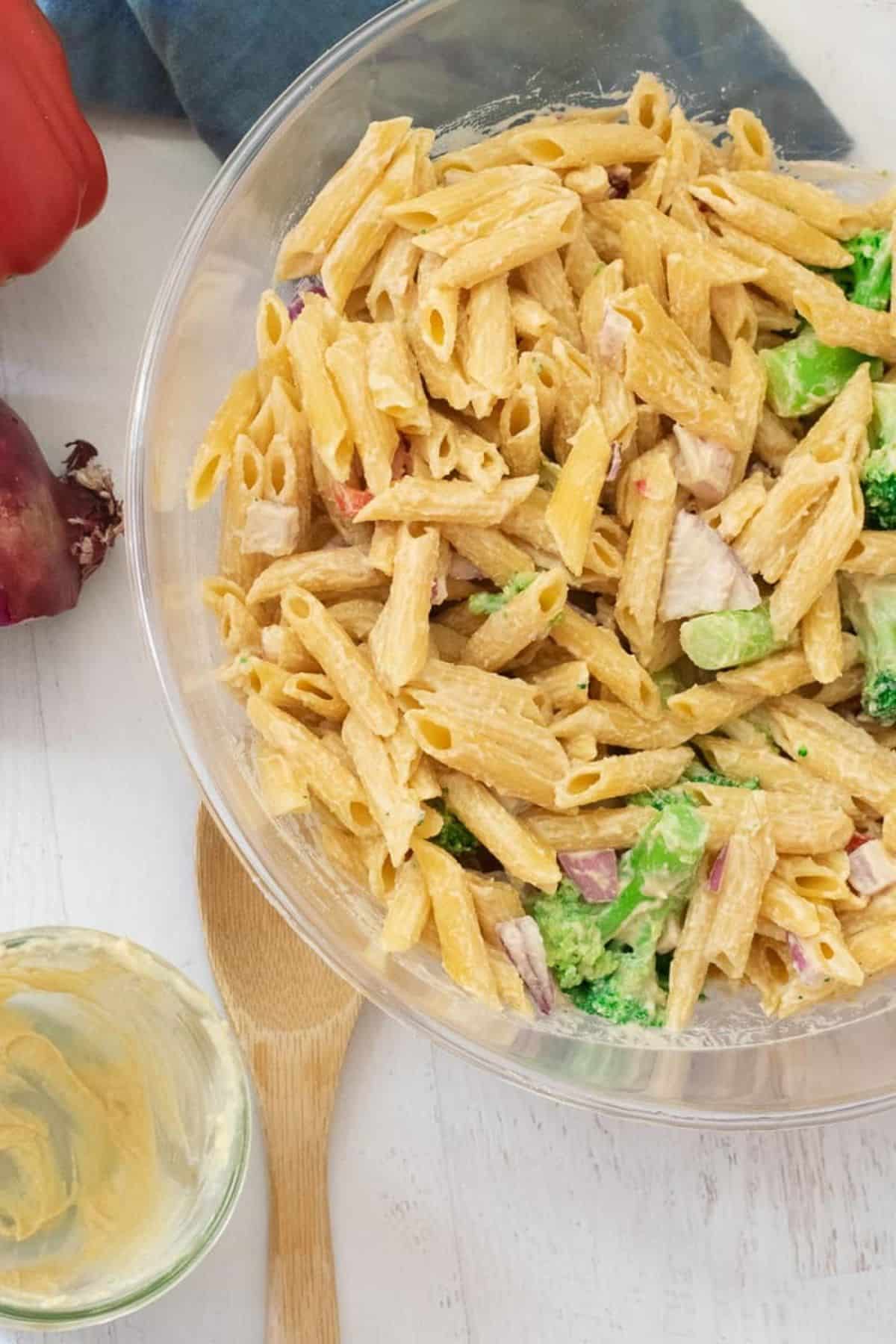 This gluten-free pasta salad is a light and refreshing dish. It is perfect for a picnic lunch or as a side dish at your next potluck. The dish features gluten-free rotini noodles, cherry tomatoes, cucumbers, red onions, and a delicious homemade herby vinaigrette.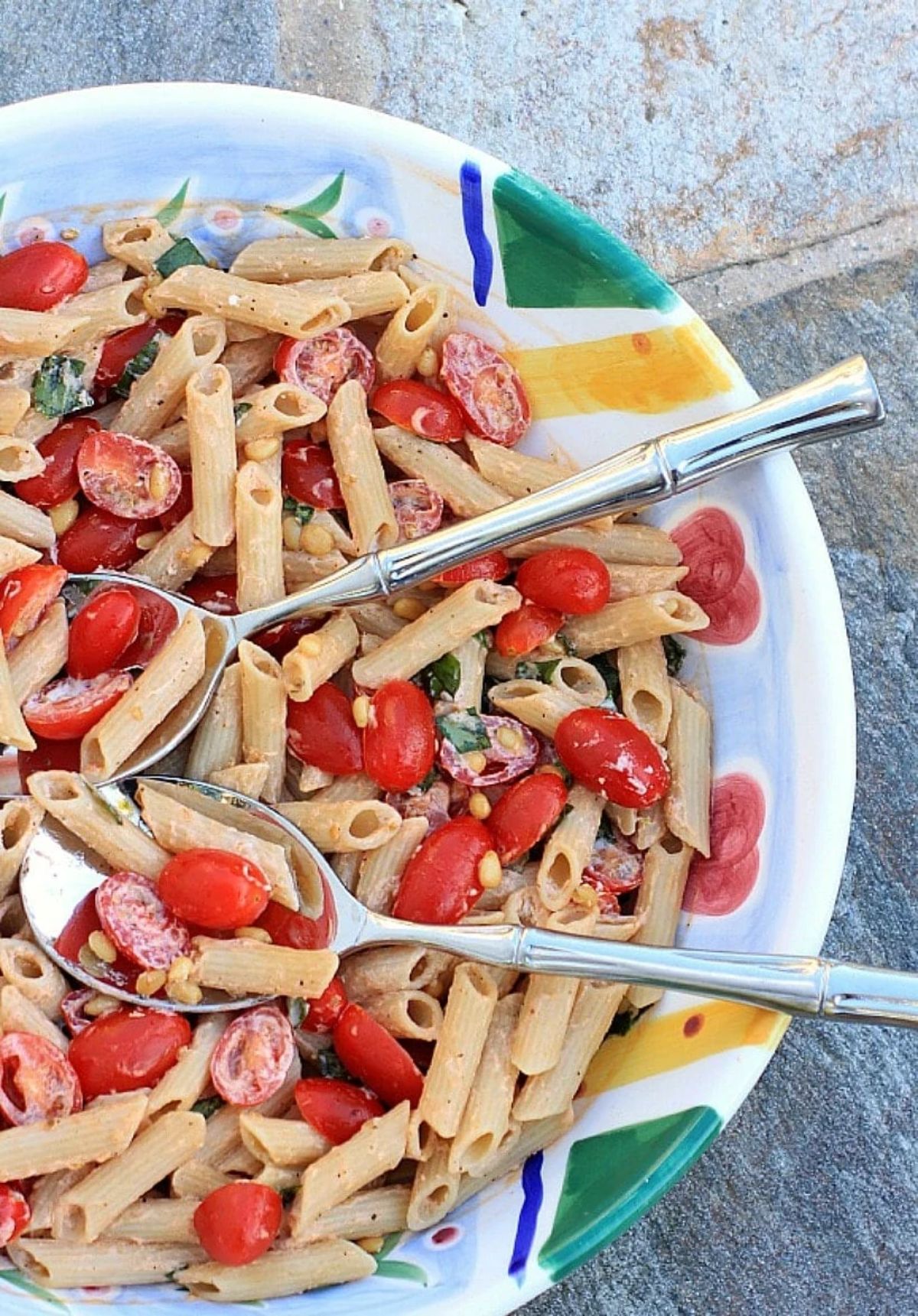 Combining sweet tomatoes, aromatic basil, and luscious ricotta creates a harmonious balance of flavors that is both satisfying and refreshing. The dish is gluten-free, making it suitable for those with dietary restrictions, and using fresh and simple ingredients elevates its taste and quality. It's a unique and wholesome pasta salad perfect for picnics, potlucks, or a light meal.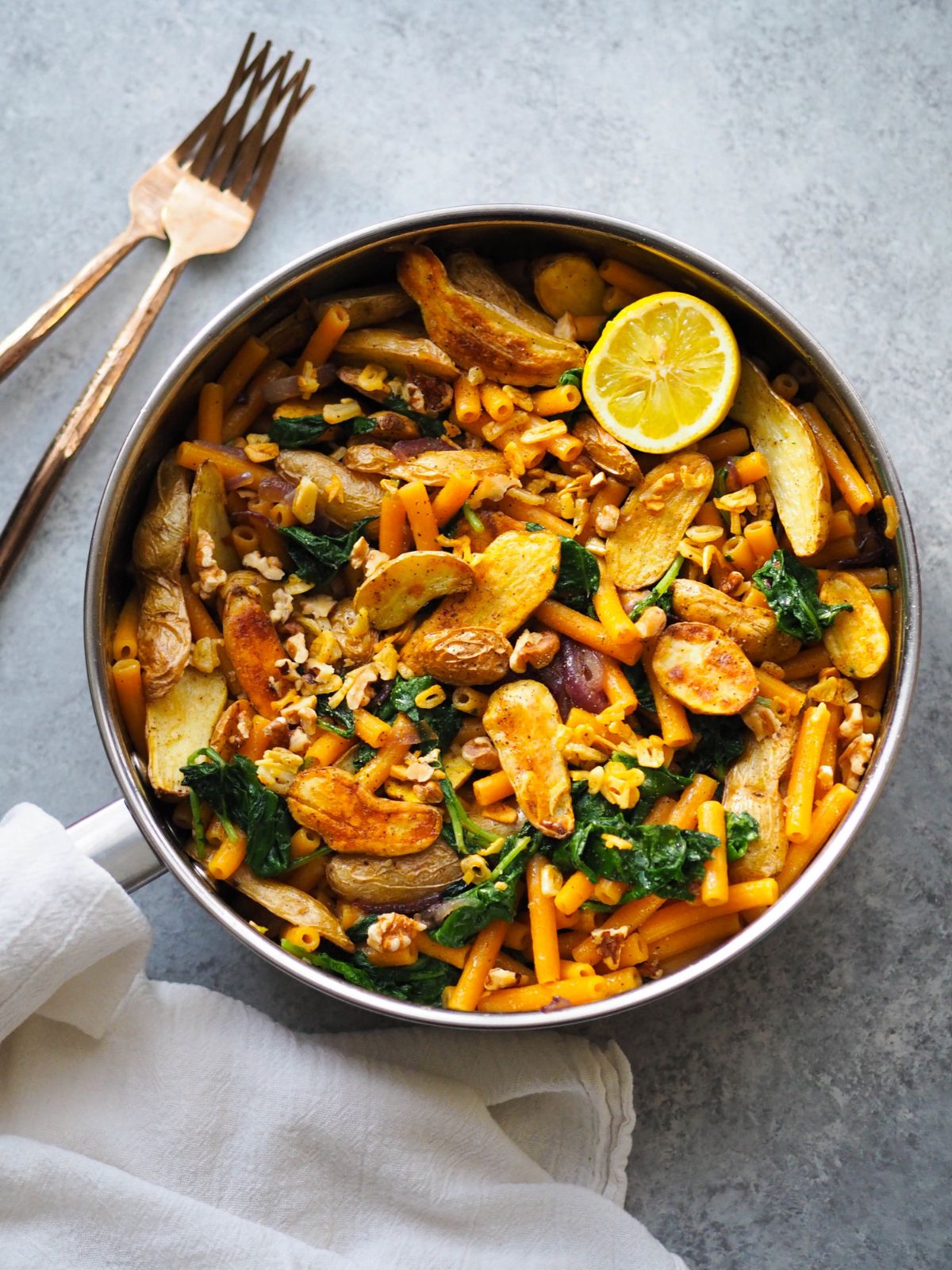 The baby kale in this recipe adds freshness and vibrancy, and the crispy garlic adds a delightful texture and umami kick. This dish is delicious and packed with wholesome ingredients, making it a nutritious and satisfying meal.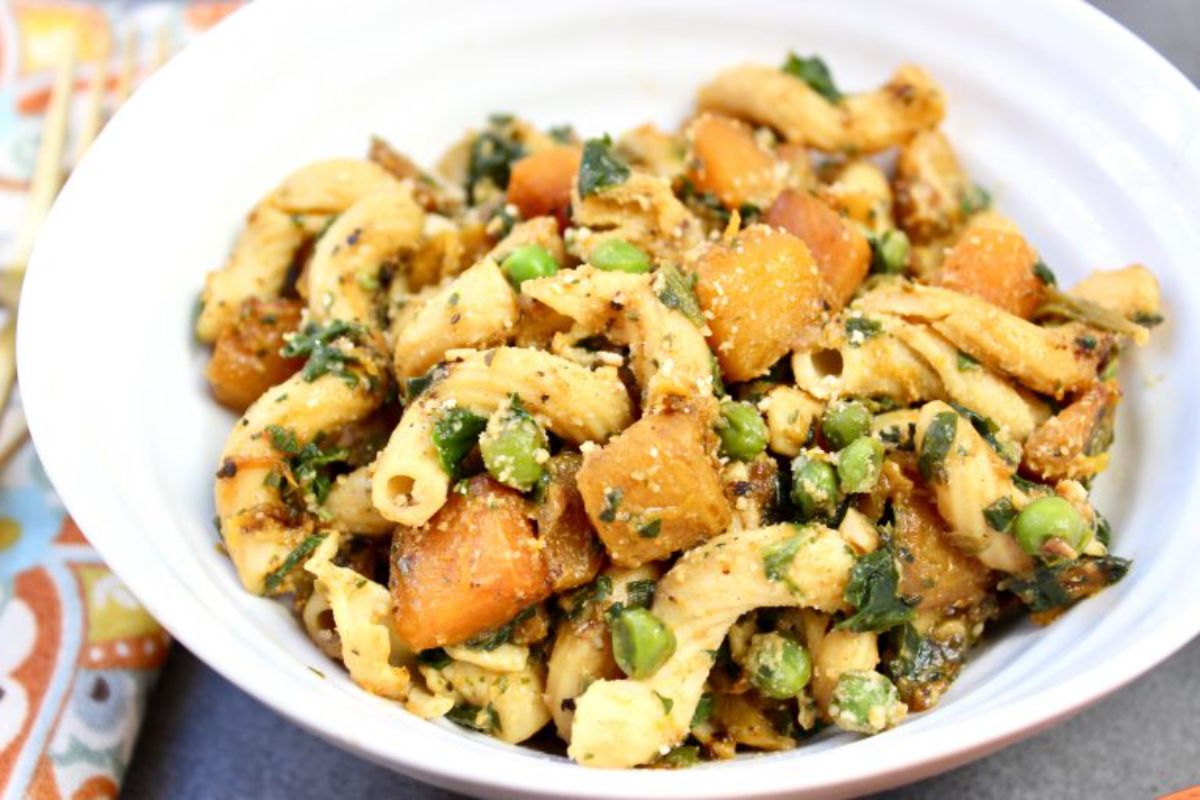 This unique pasta take features lentil-based, gluten-free, and protein-rich pasta. You toss it with roasted fingerling potatoes, which are crispy on the outside and creamy on the inside, adding a comforting and savory element to the dish. Baby kale leaves add a hint of freshness and a burst of color.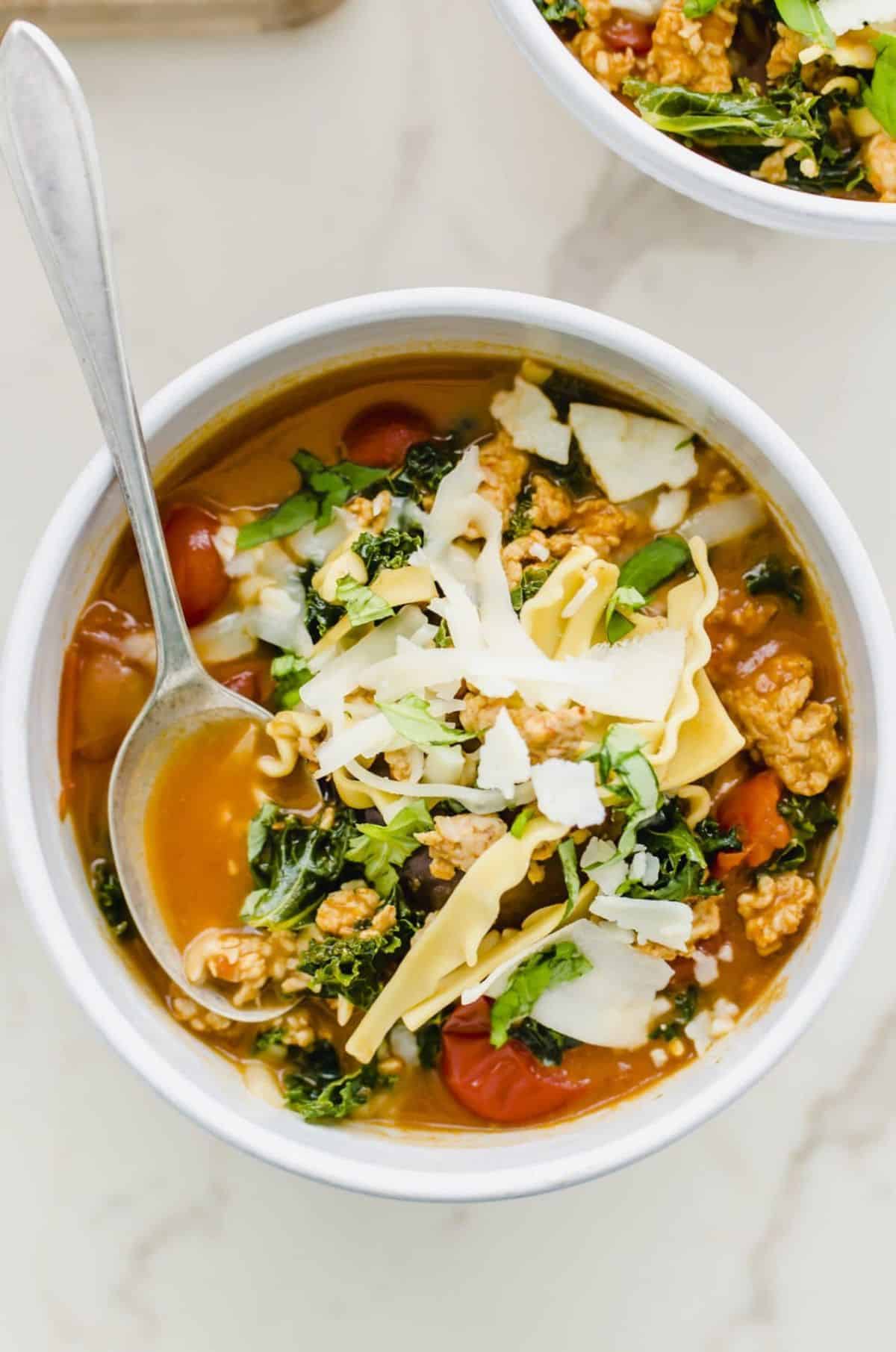 The gluten-free Easy Lasagna Soup is a comforting and flavorful twist on the classic Italian dish. This soup captures the rich flavors of lasagna in a warm and comforting bowl of soup. The soup has layers of flavors, including ground beef, diced tomatoes, onions, garlic, and Italian herbs such as basil and oregano.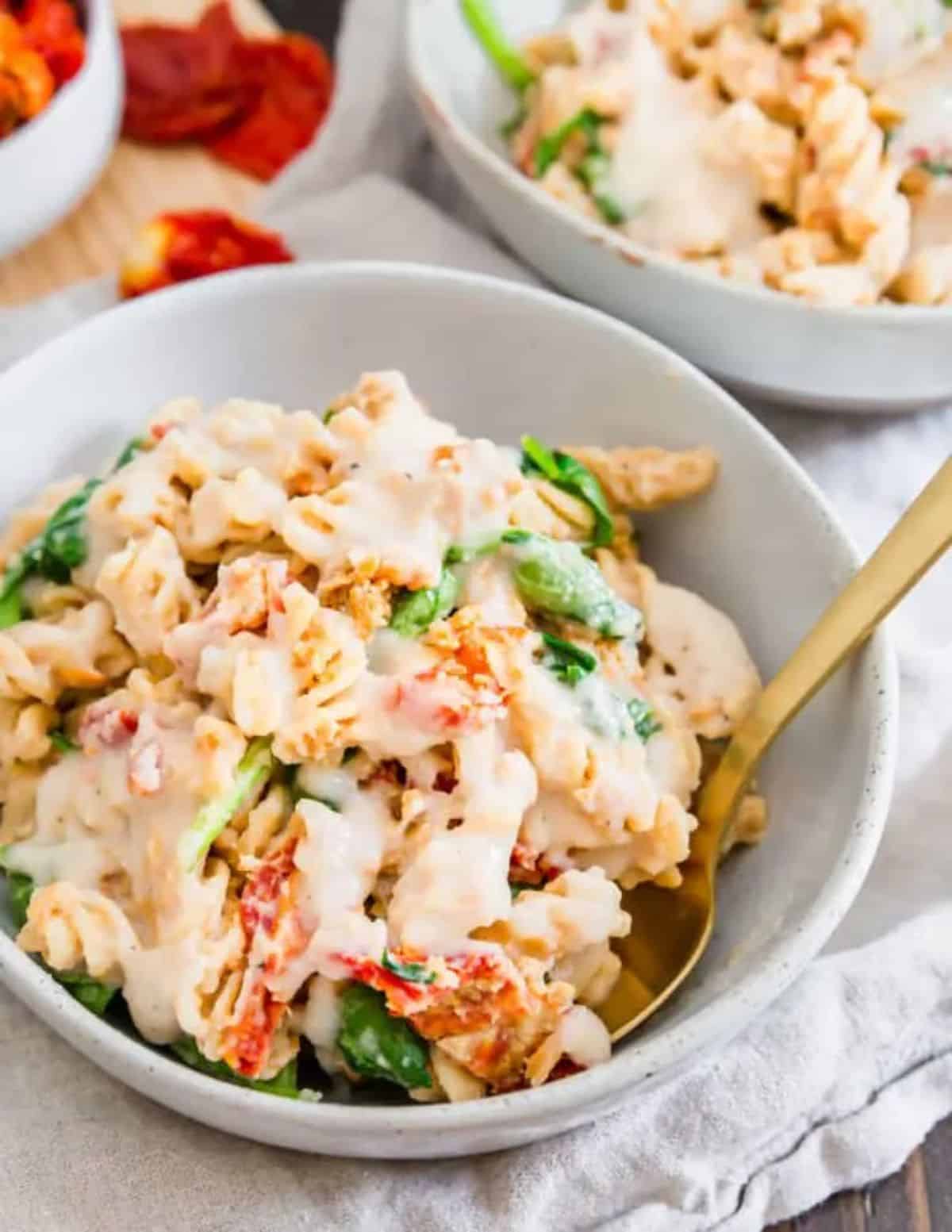 The sauce in this pasta dish has flavors like garlic, onions, and herbs, which adds a savory depth to the dish. The creaminess of the white bean sauce complements the pasta perfectly, creating a luxurious and satisfying taste experience. You can finish the dish with a sprinkle of Parmesan cheese and a handful of fresh herbs for added flavor and freshness.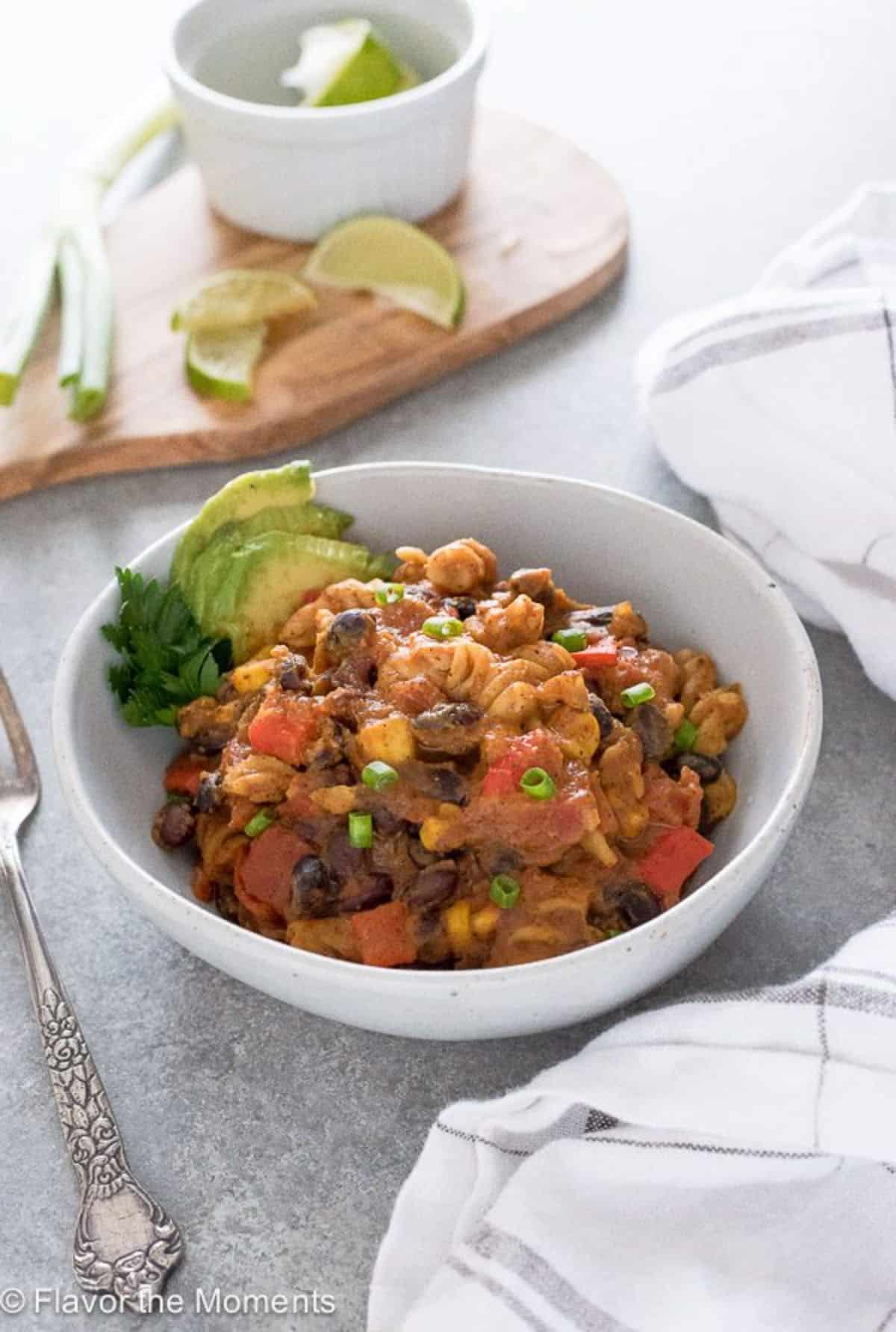 Indulge in the cozy flavors of gluten-free Instant Pot Pumpkin Black Bean Chili Mac! This unique dish is bursting with savory and wholesome goodness. Cooking it in an instant pot means this dish can be ready in less than 30 minutes. The star ingredient, pumpkin puree, adds a velvety creaminess and subtle sweetness that complements the savory flavors of the chili.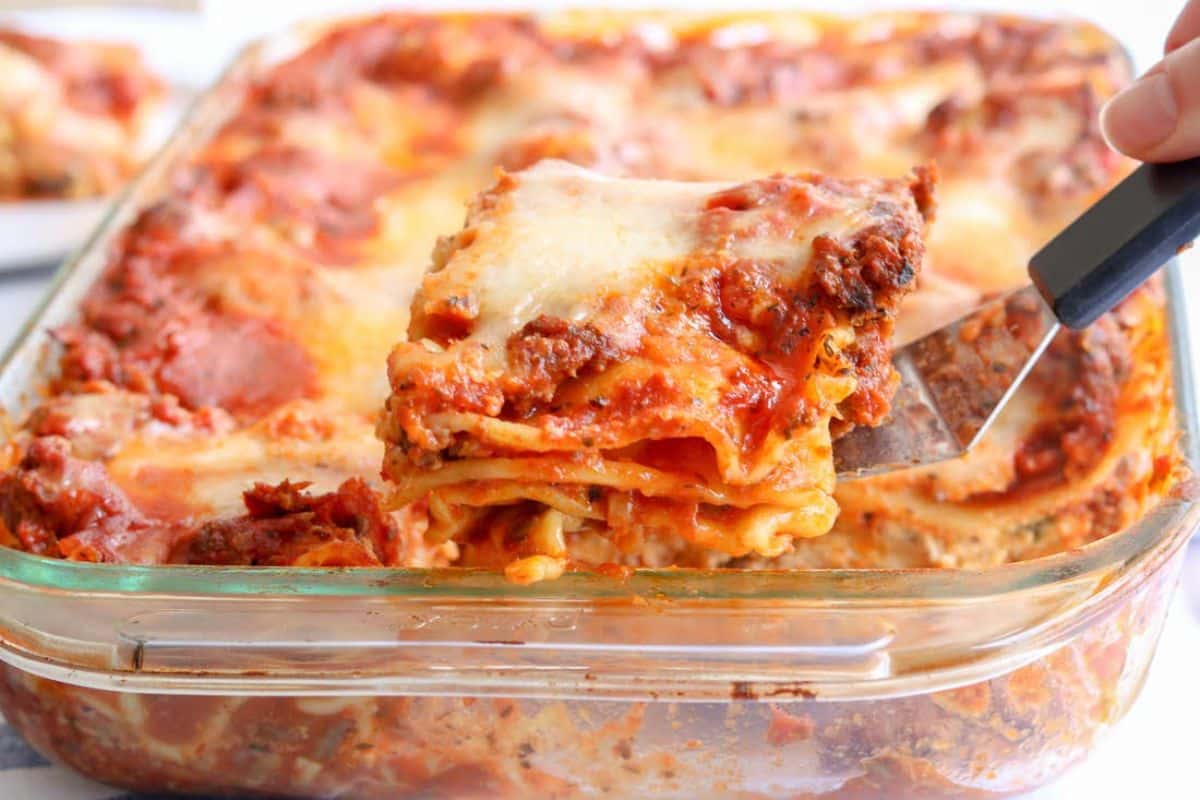 This fun take on the lasagna has layers of luscious tomato sauce and creamy ricotta cheese, adding richness and tanginess to every bite. Combining the umami-packed beef and mushrooms, the creamy ricotta, and the flavorful tomato sauce creates a unique and indulgent taste experience. This gluten-free version of lasagna allows those with dietary restrictions to enjoy this classic Italian dish without compromising taste or flavor.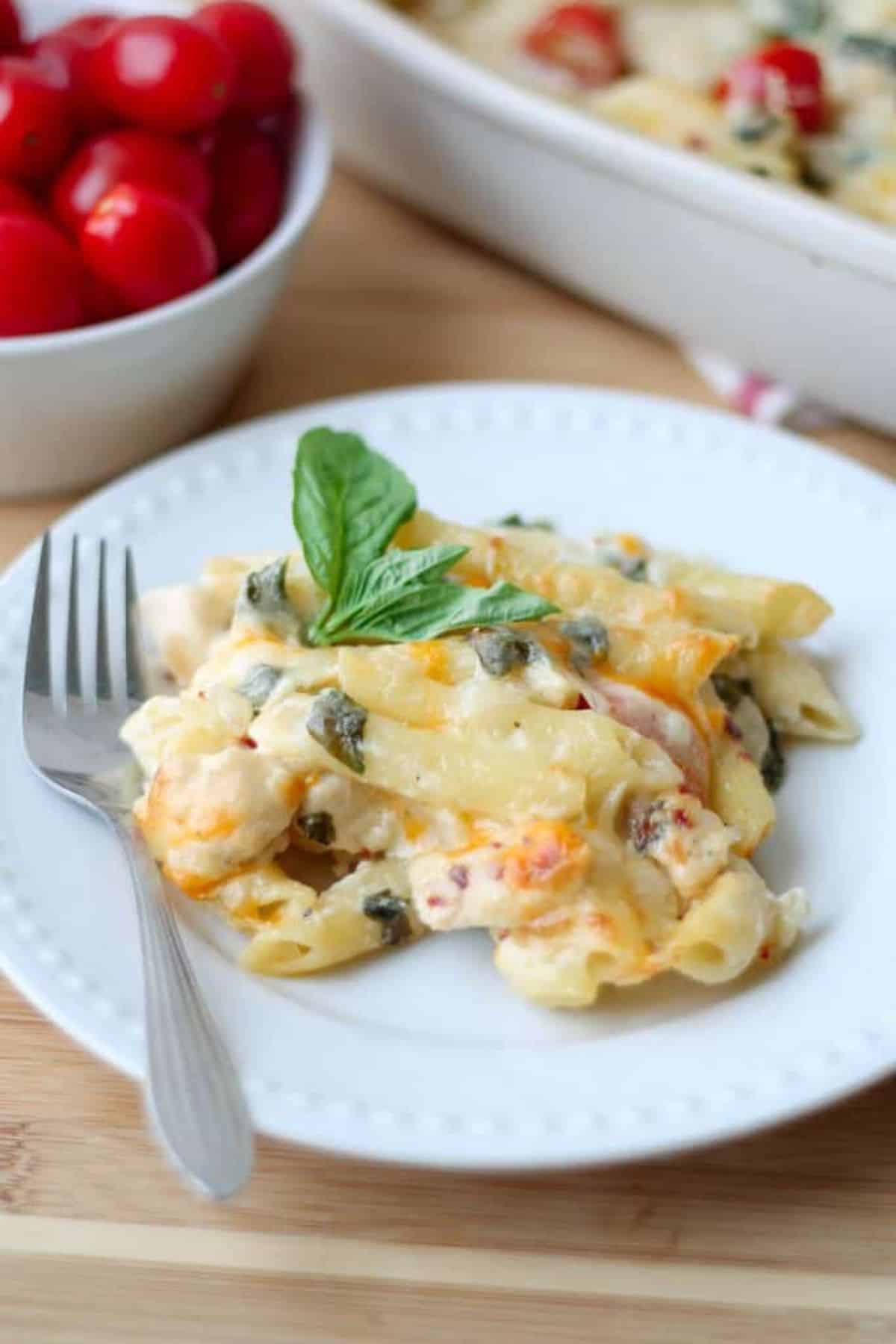 This gluten-free version of a pasta bake allows those with dietary restrictions to enjoy a creamy and cheesy dish loaded with garden-fresh goodness. Treat yourself to this wholesome and delicious pasta bake that will become a favorite in your kitchen!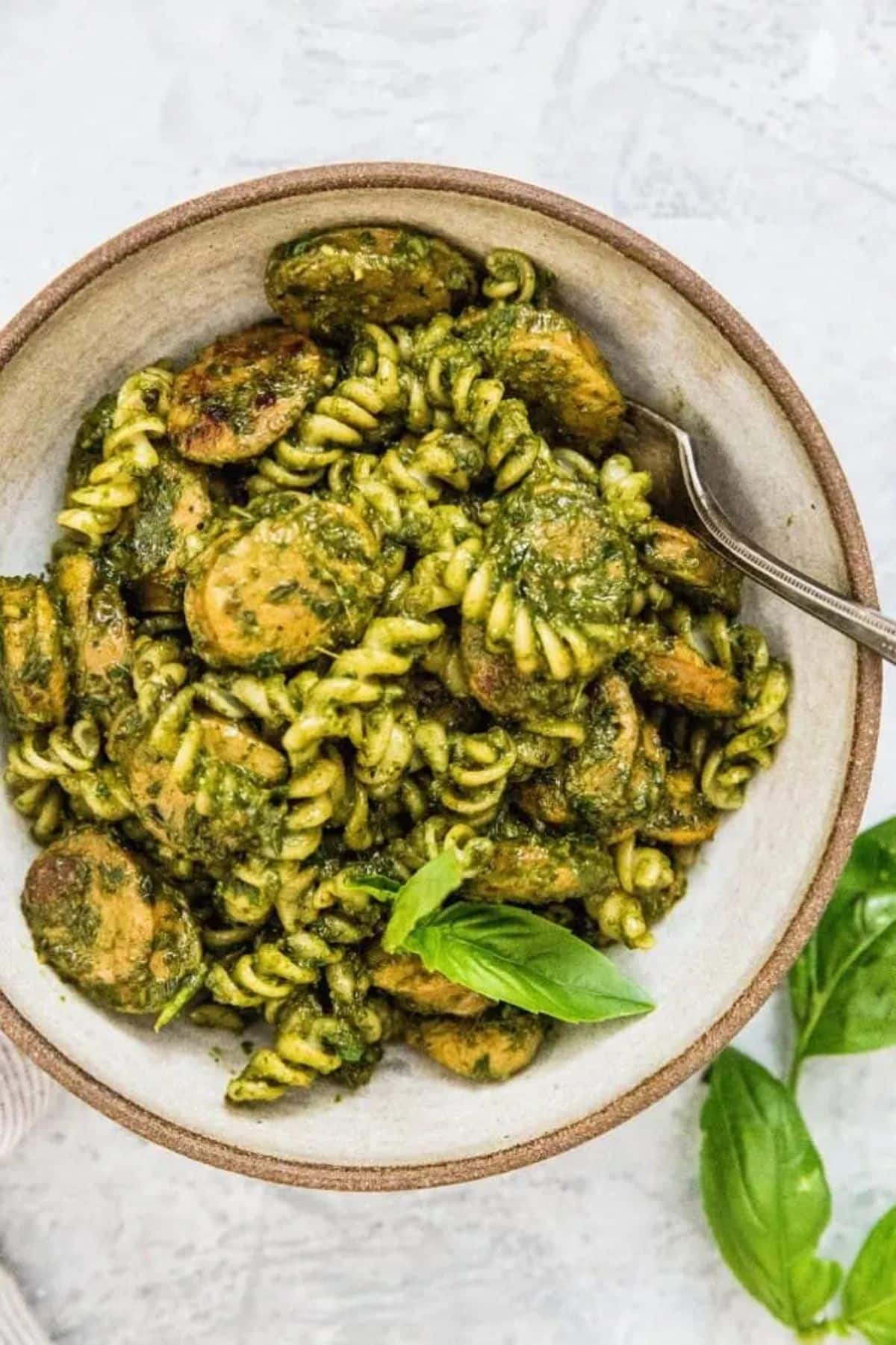 The star ingredient of this dish is chicken sausage. It adds a burst of savory and smoky flavors that complement the pesto sauce perfectly. The pesto sauce, made with fresh basil, pine nuts, Parmesan cheese, and garlic, adds a vibrant and aromatic element. To finish the dish, you top it with a sprinkle of grated cheese and roasted cherry tomatoes, adding sweetness and tanginess.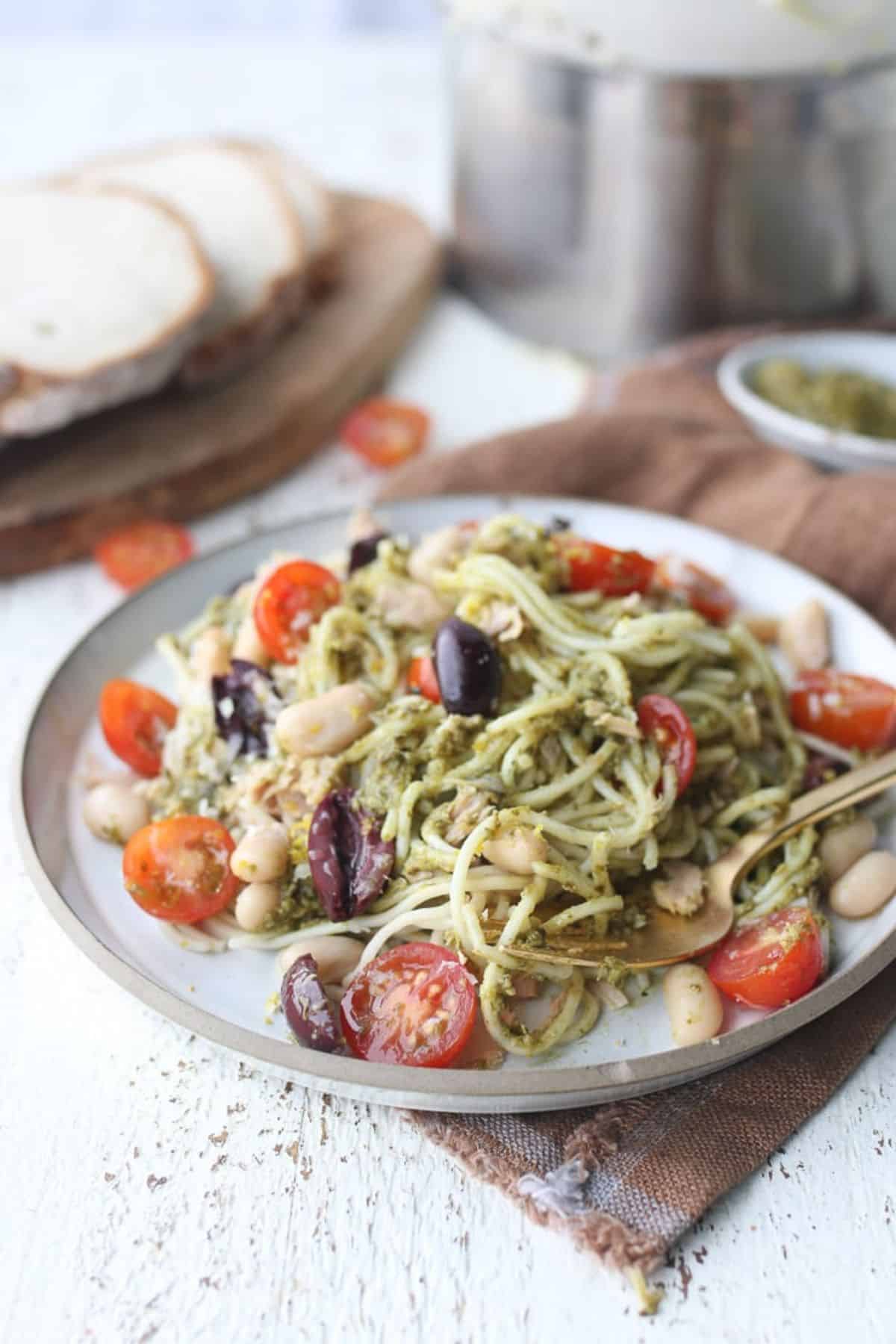 My favorite part of this dish is the roasted cherry tomatoes. This unique pasta dish is a combination of wholesome ingredients that come together to create a burst of flavors that are sure to impress. You can enjoy this gluten-free Tuna Pesto Pasta as a delicious, protein-packed meal perfect for a quick and satisfying weeknight dinner.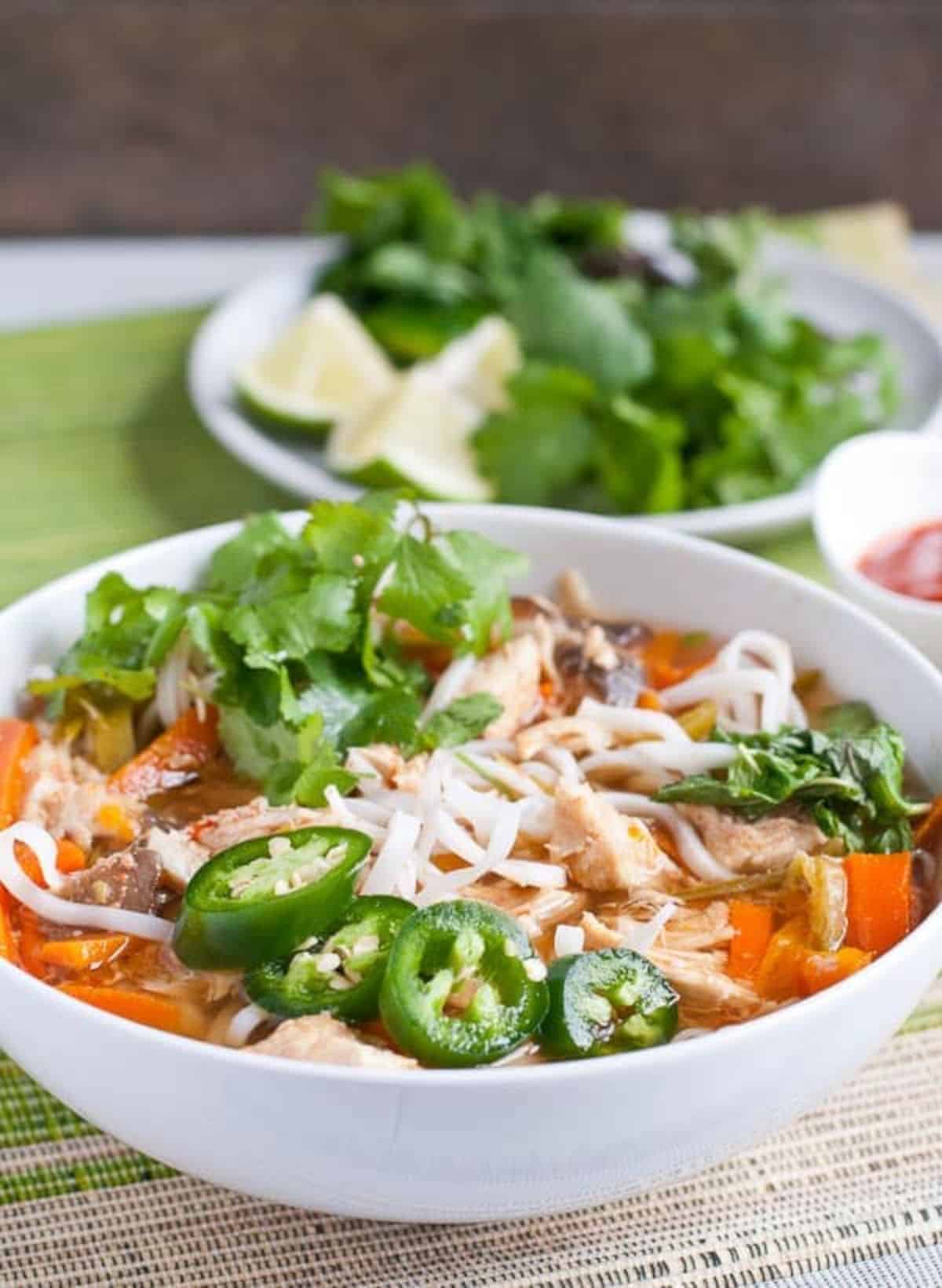 Anytime you use a slow cooker to make a dish, you are rewarded with incredibly tender and delicious food. Your whole house is permeated with the delightful smell, pulling people to the dining table. This slow cooker assigns chicken noodle soup is no different.
The dish is then loaded with colorful and nutritious vegetables like carrots, mushrooms, and spinach, adding freshness and crunch to the soup. This gluten-free Slow Cooker Asian Chicken Noodle Soup is a perfect comfort food that's both satisfying and nourishing. Enjoy this hearty and flavorful soup as a wholesome meal perfect for chilly days or when you need some Asian-inspired comfort food!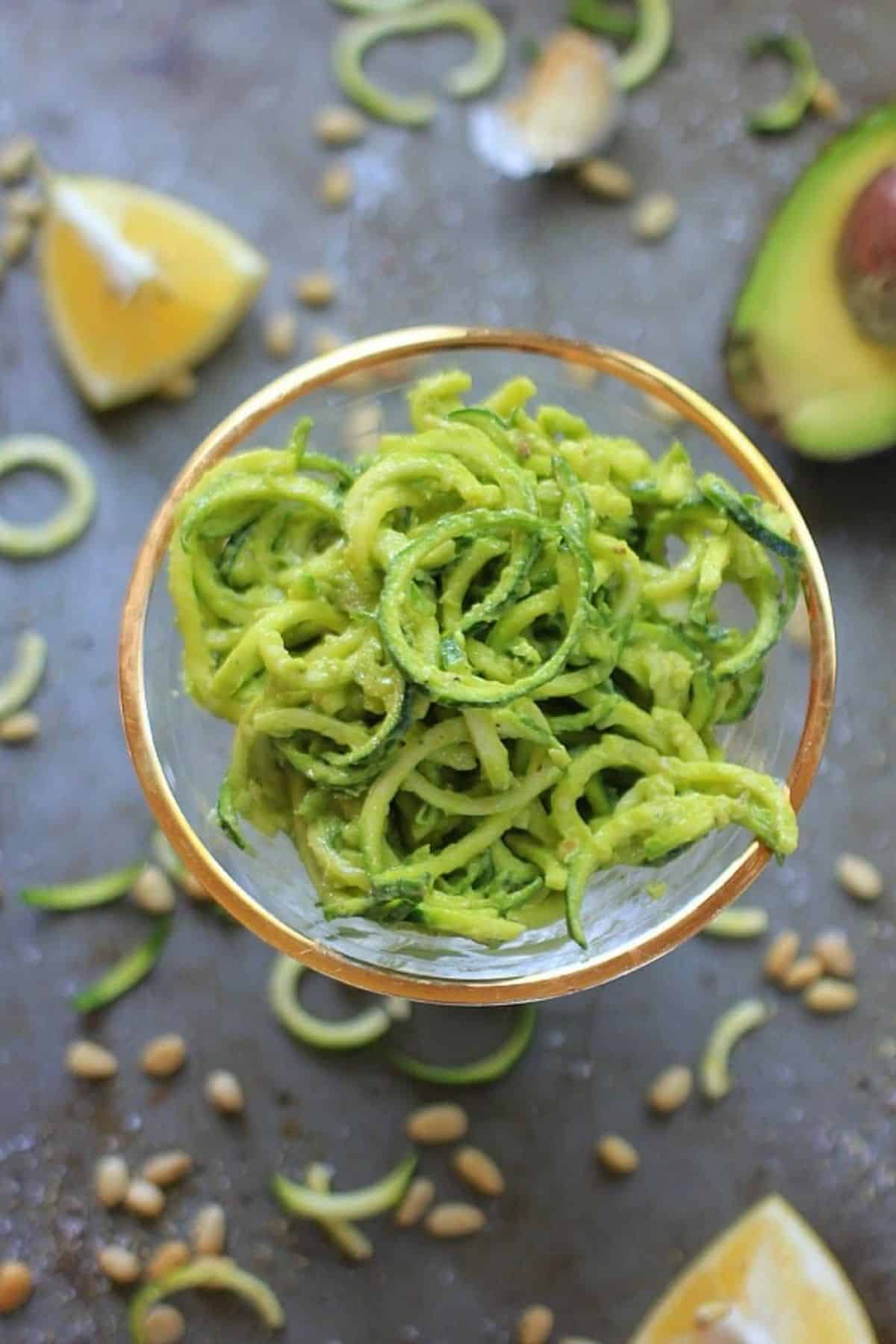 The zucchini noodles, made from spiralized zucchini, provide a light and crisp base for the dish. This unique dish is both gluten-free and vegan, making it a wholesome option for those with dietary restrictions. Enjoy these easy Vegan Zucchini Noodles with Avocado Pesto as a light, refreshing meal perfect for a quick, healthy weeknight dinner or a light lunch option!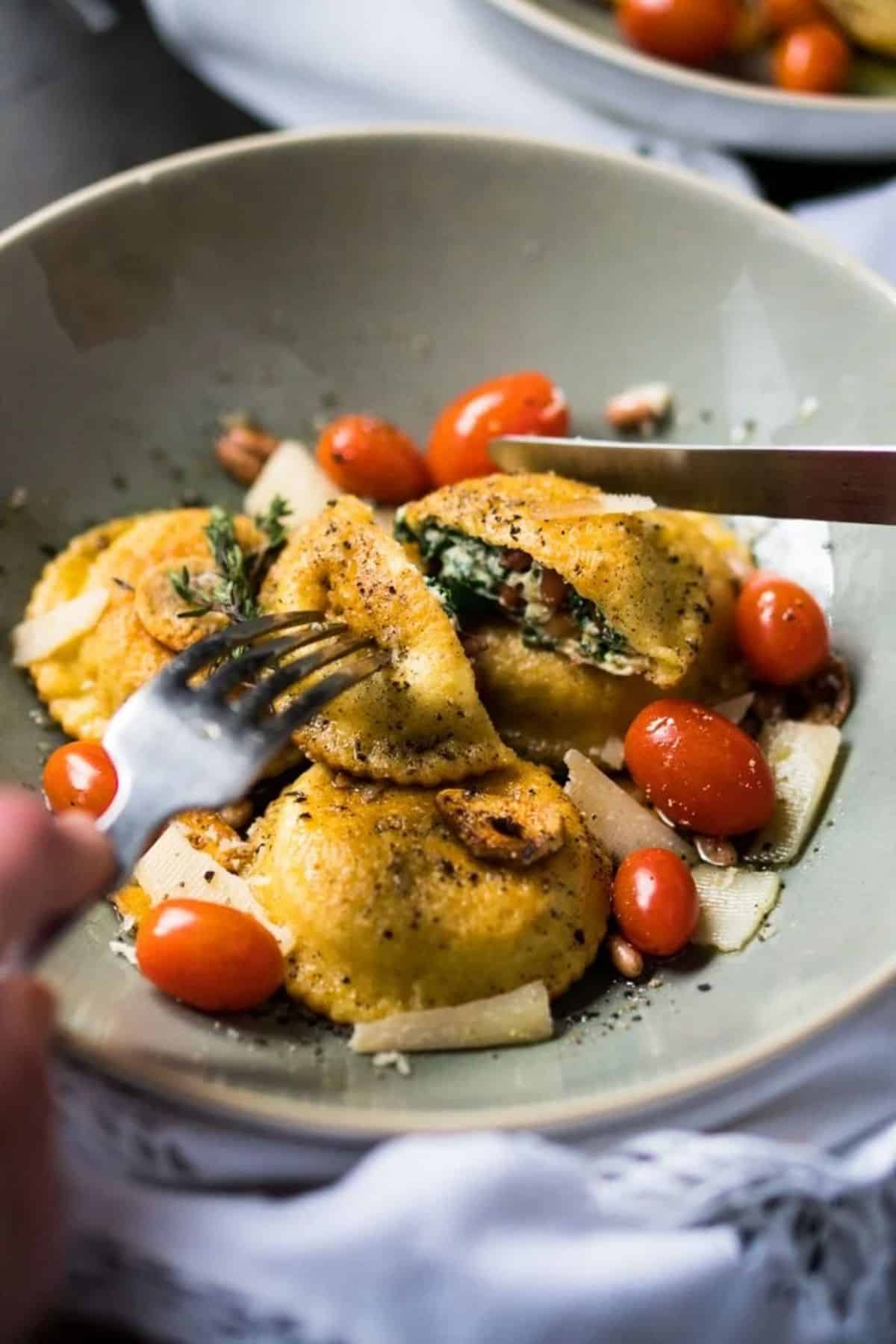 You make this ravioli with a keto-friendly dough and stuff it with a rich mixture of spinach and ricotta cheese, creating a creamy and luscious filling. The spinach adds freshness and nutrition to the dish, while the ricotta cheese provides richness and depth of flavor.
This dish is unique as it combines the flavors and textures of traditional ravioli with a keto-friendly twist, making it suitable for those following a low-carb lifestyle. The ravioli will melt in your mouth after the first bite.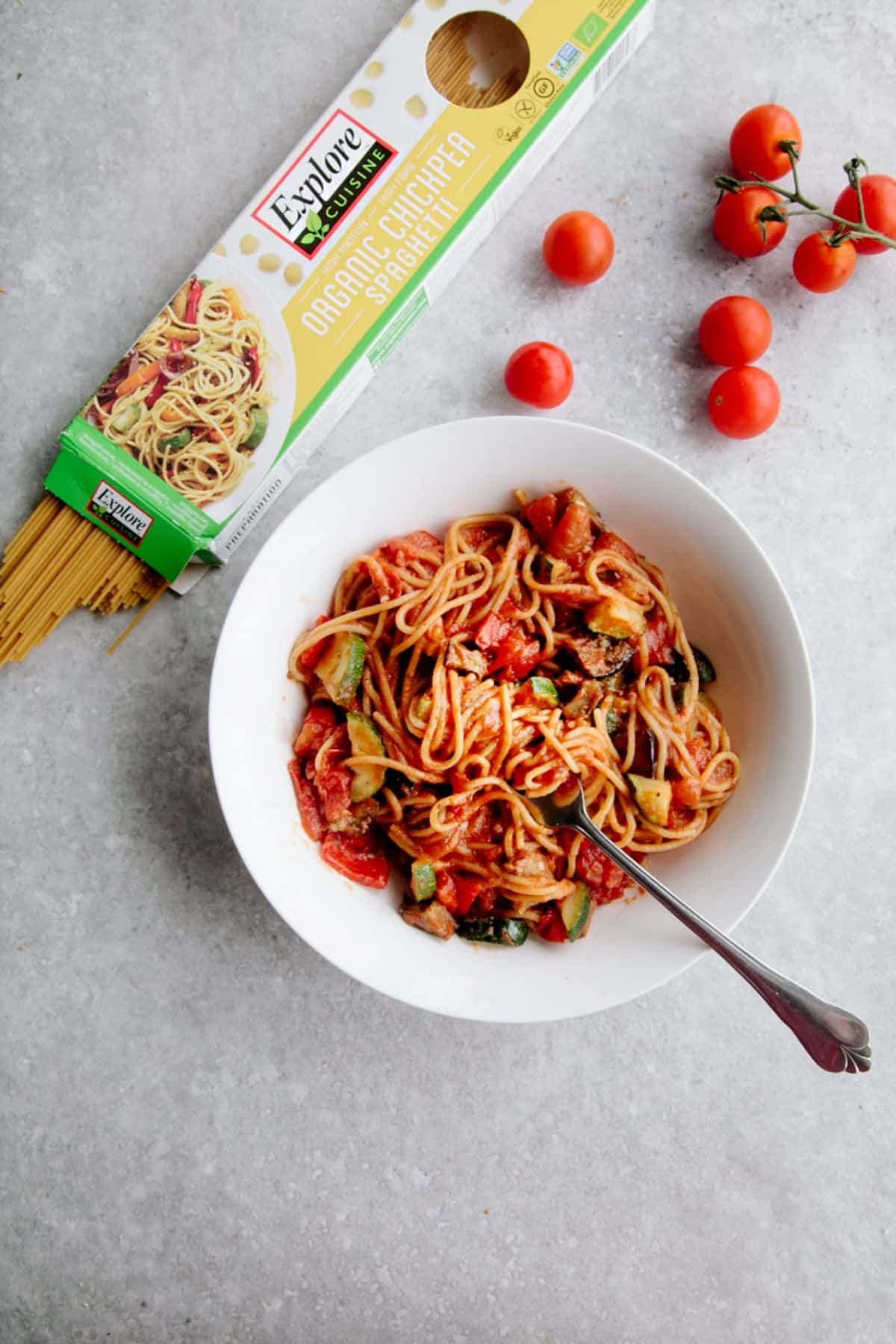 Savor the rustic and hearty flavors of gluten-free One-pot Ratatouille Spaghetti! This unique dish perfectly fuses Mediterranean and Italian cuisines, resulting in a burst of flavors to please your palate.
The recipe features a medley of vibrant vegetables such as eggplant, bell peppers, zucchini, and tomatoes, sautéed in a fragrant blend of herbs and spices. This one-pot wonder is delicious and convenient as it requires only one pan for cooking, making it a breeze to clean up.