May 2016
I had the opportunity to talk on KOB4 (My local NBC News) about Celiac Disease Awareness Month #CDAM16.
I made a creamy peanut butter pie and I also shared some of my favorite gluten-free brands and products. Gluten Free can taste AMAZING!
Everyone who tried the cookies I brought told me that they tasted just like regular cookies. I didn't even tell them that they were dairy-free too.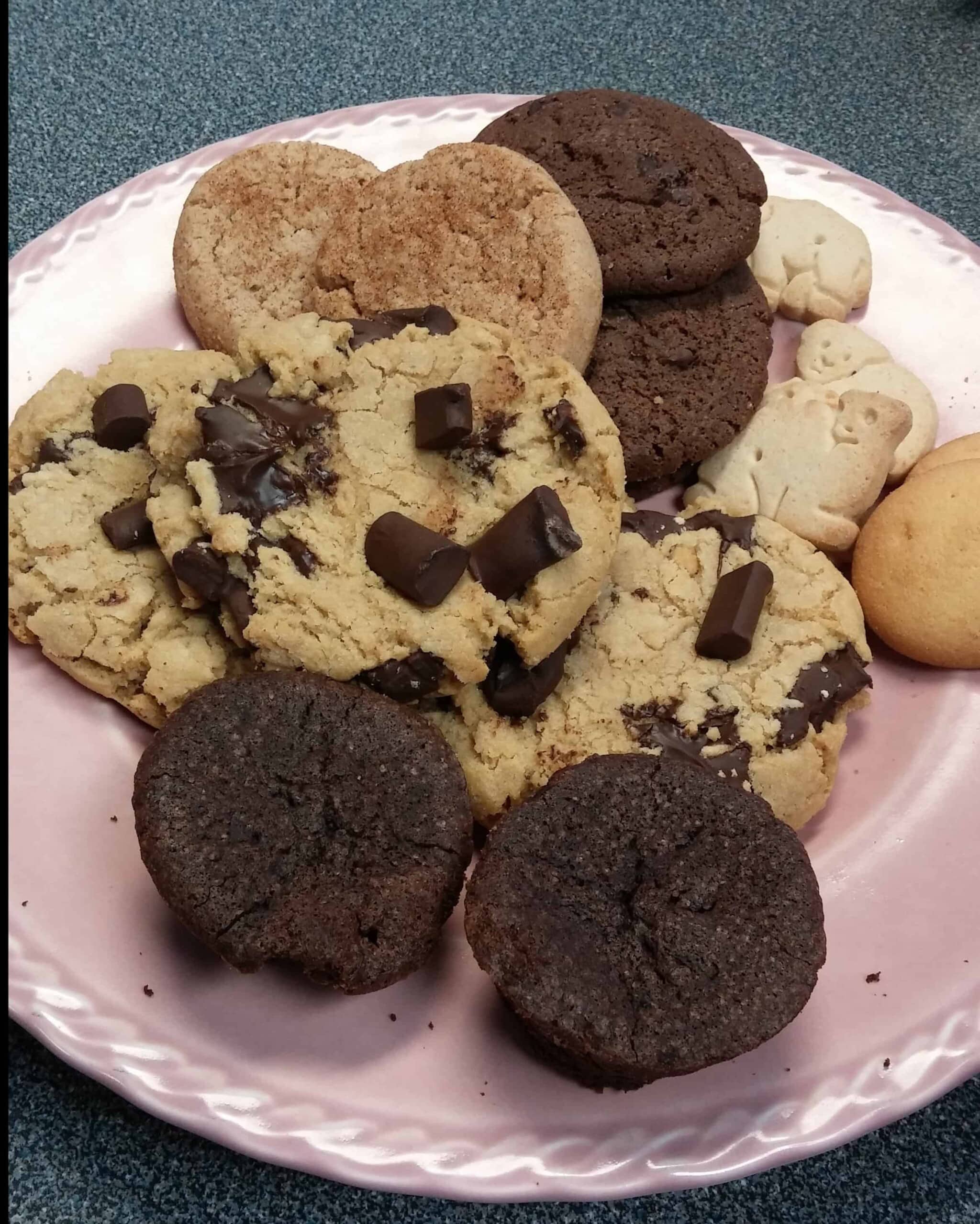 I used my Giant Gluten Free Chocolate Chip Cookies from my cookbook, The Essential Gluten Free Cookie Guide. But I also have the recipe on Flippin' Delicious HERE.
I made the cookies dairy free by subbing Earth Balance Sticks for the butter, and I used Enjoy Life Chocolate Chunks (since they are top 8 free.)
I also brought Canyon Bakehouse Brownie Bites, Kinninnick Vanilla Wafers, Enjoy Life Crunchy Double Chocolate Cookies, Glutino Animal Crackers, and Udi's Snickerdoodle's.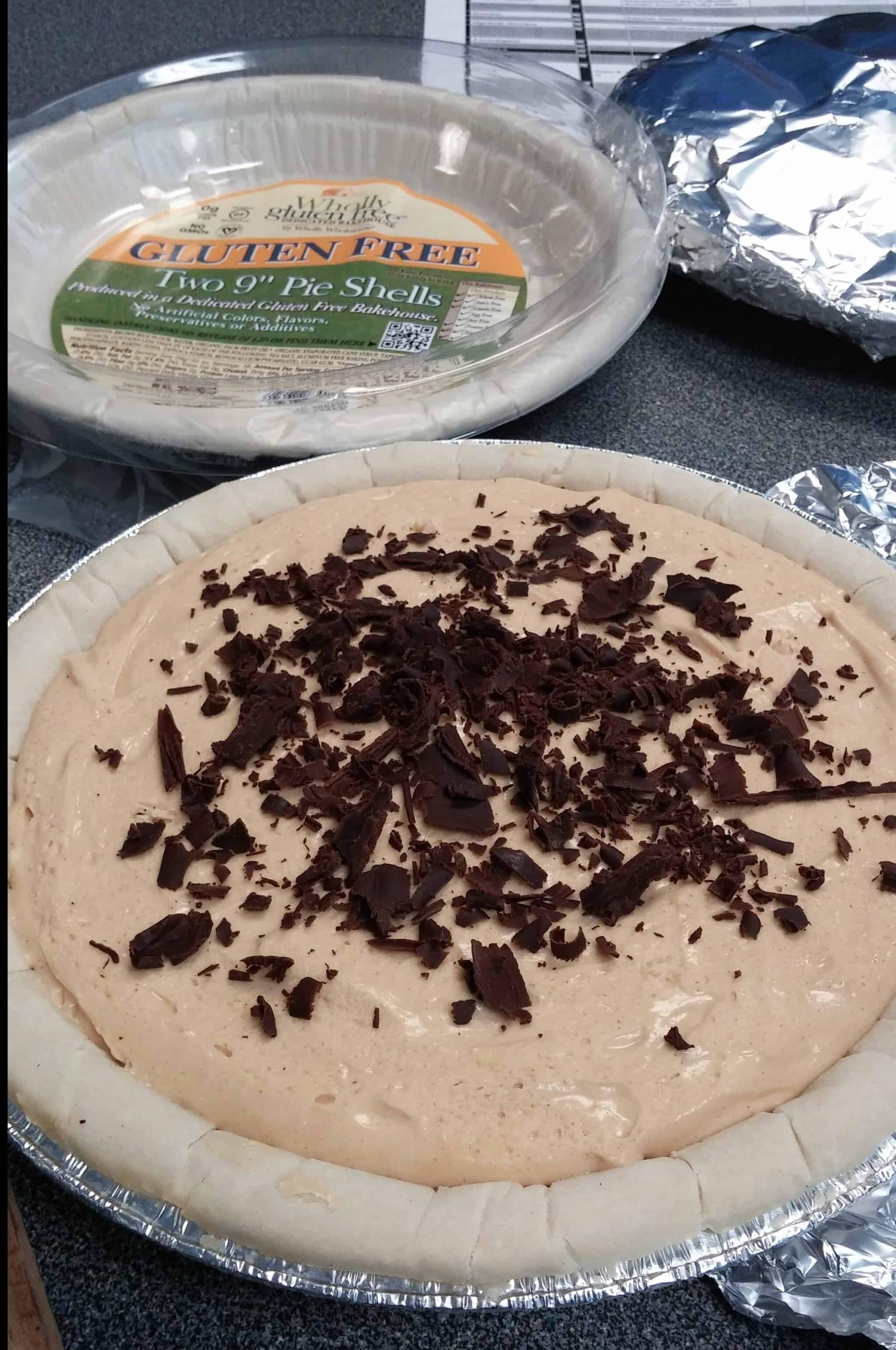 Here is the gluten free peanut butter pie recipe that I used to make the pie I shared. I left the pie in the studio (and we didn't have to time to cut into it and eat it on camera) so I don't know what everyone there thought of it, but it is one of my favorite recipes from my childhood.
I used Wholly Wholesome's Gluten Free Vegan Pie Crust instead of the cookie crust I use in my original recipe. The pie crust is top-8-free AND it saved me a lot of time.
I am going to make a dairy-free version to share with my lactose-intolerant hubby tonight!

October 2016
I went on my local NBC Station, KOB4 to talk about the Teal Pumpkin Project and how to have an allergy-friendly Halloween!

I can read more about it on my corresponding page Allergy-Friendly Trick or Treat Options for Halloween.
September 2014
I got to do a LIVE cooking demo on 2KASA (my local Fox station) Morning Style show and talk about my cookbook, The Essential Gluten Free Cookie Guide.
I was 8 months pregnant at that time. HUGE belly!
I made my Gluten Free Soft Frosted Sugar Cookies and shared them with the studio. They are still one of my favorite (and most requested) recipes. They taste just like lofthouse sugar cookies!