Gluten free cheddar cheese soup with ham is just what you need to warm you up. The days are turning cooler, and we're ready! There's nothing more comforting.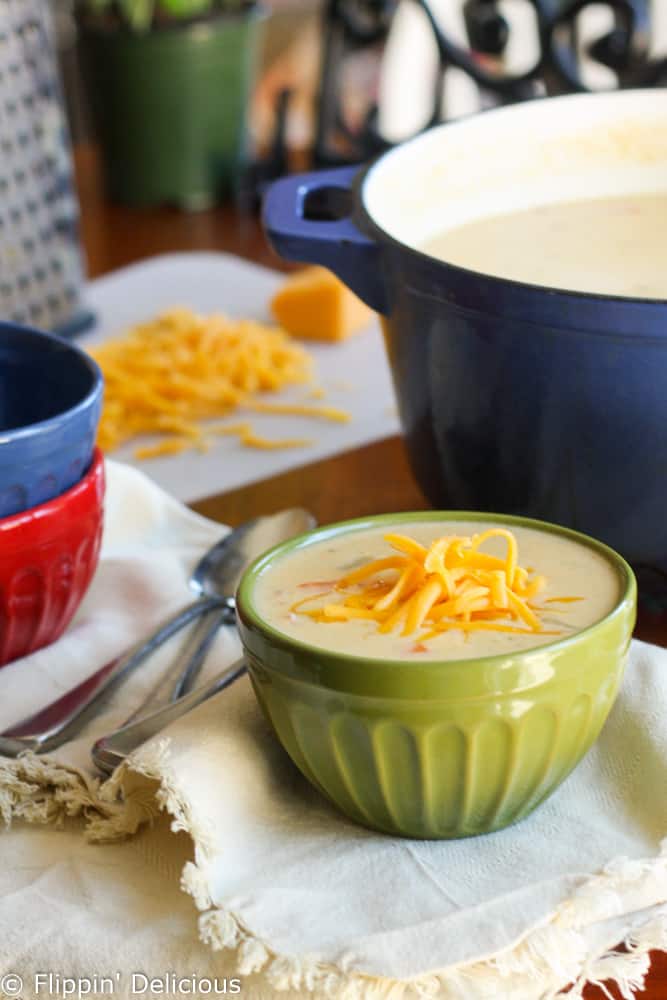 As it is getting closer to fall, I've got soup on my mind. Warm, hearty, cheesy soup! Thick and creamy and loaded with potatoes, carrots, ham, and my favorite: cheddar cheese.
 One tricky gluten free food is soup. It may surprise you, but wheat flour is often used as a thickener in soups. Especially cream based soups. Often, if you want a nice hot bowl of creamy soup, you have to make it yourself.
I've already tackled gluten-free cream of chicken soup to sub in all of your favorite casseroles. I've also baked up a warm and bubbly gluten free chicken pot pie with flaky crust. The next childhood memory I wanted to re-create was a hearty bowl of gluten free cheddar cheese soup with ham.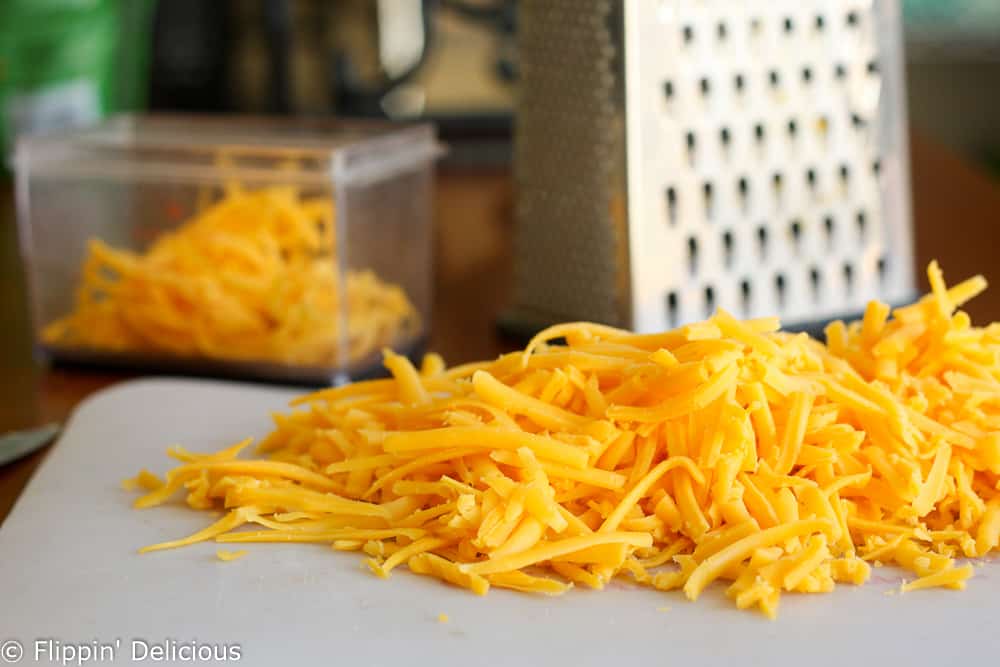 I like to cook the onions, potatoes, and carrots BEFORE I add the liquid to the soup because then the vegetables can get a little golden brown color on them. That also gives me a chance to add some cornstarch to thicken the soup up just a tad. If you prefer to toss it all together and let it simmer to cook your root vegetables, go right ahead. (I'm thinking about doing this next time I want to make soup in my slow cooker.) You'll need to whisk the cornstarch in a little cold water and then whisk it into the soup just before you add the cheese and half & half.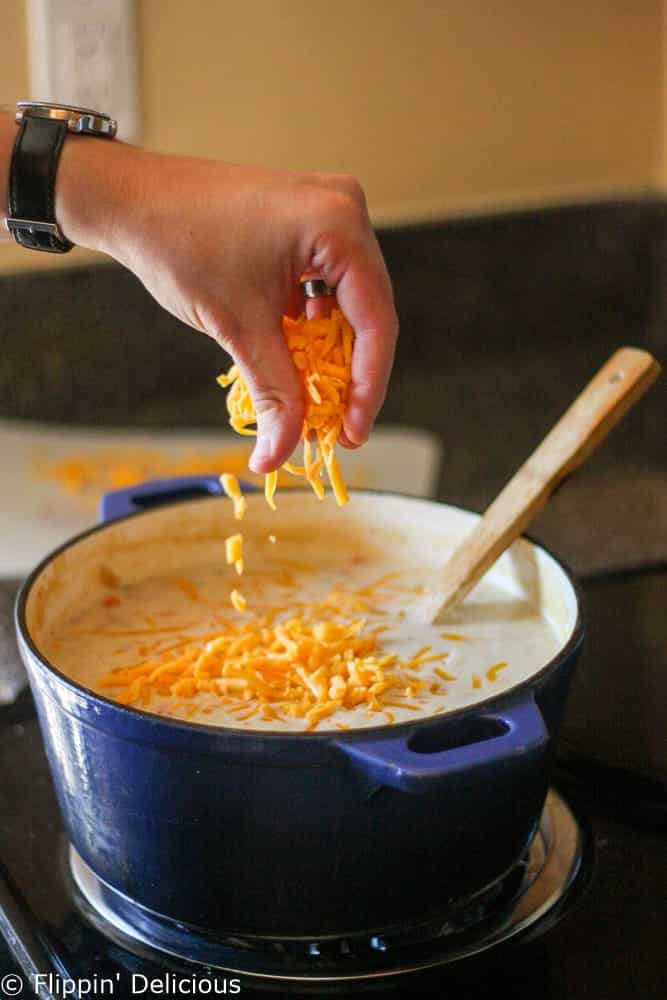 This gluten free cheddar cheese soup with ham recipe makes a huge pot of soup. It's great if you are serving a crowd or love leftovers. You can also freeze some of it to thaw and reheat later. If you don't want as much soup just halve the recipe. You'll still have plenty for dinner.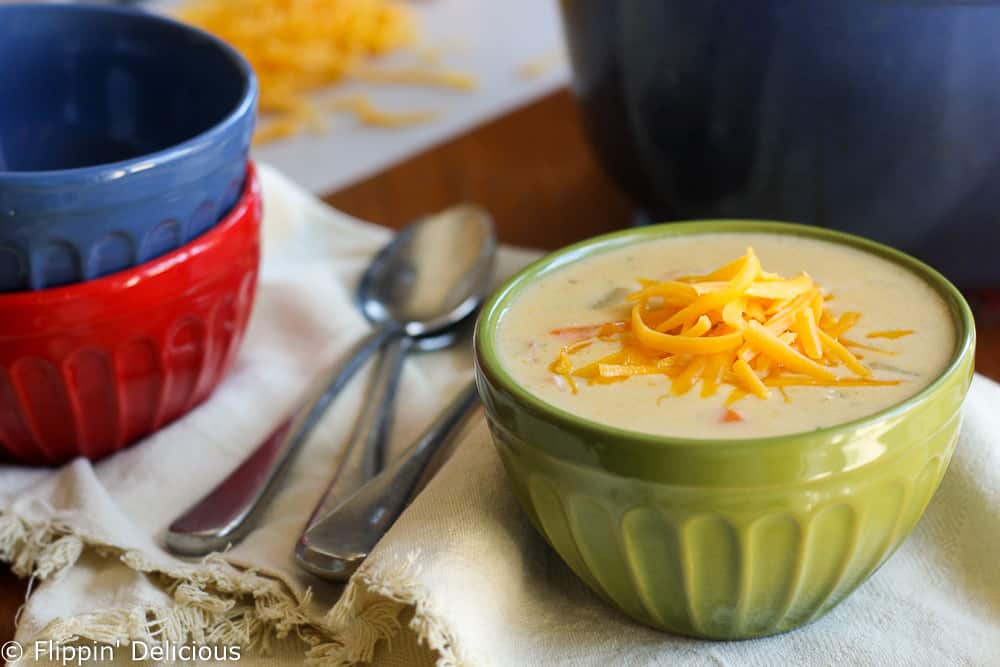 I think most people have had some version of this soup as a child. My first memory of eating cheese soup was for my dad's birthday when I was about 5. One of my younger sisters was probably about 1 1/2 years old. She had a hard time saying her "S"s. Instead of the "S" sound at the beginning of words she would use the "P" sound. We spent the entire meal trying to get her to say "Cheese Soup" and get it on video. She used the "P" instead of the "S" in soup every time, until she got too embarrassed and wouldn't say anything.
I don't remember what else we did that evening, I'm sure we had some chocolate birthday cake, but I'll always remember that cheese soup.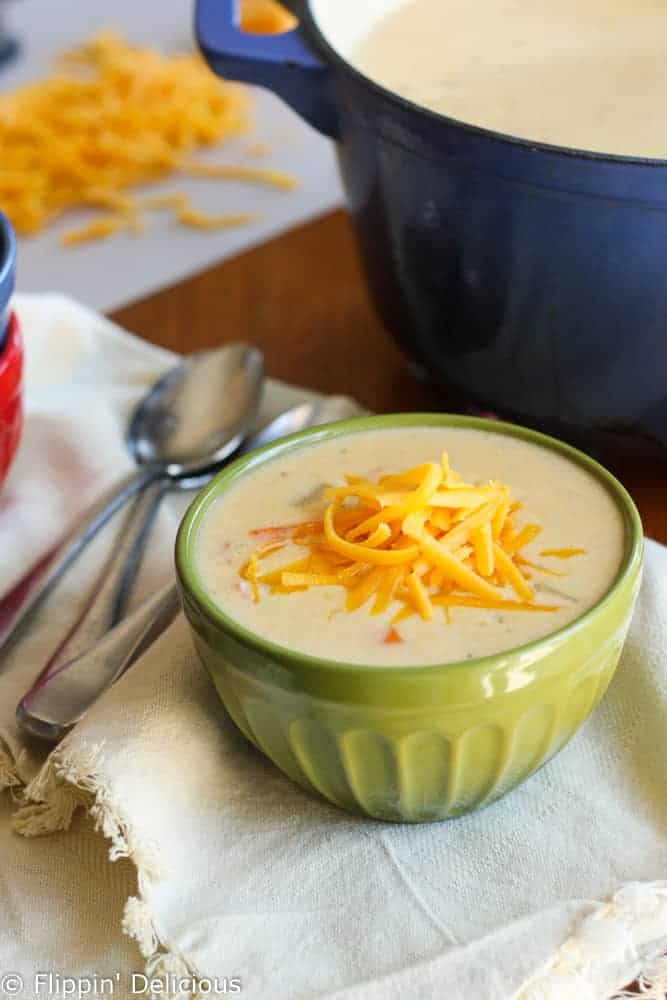 Today, with every spoon of this gluten free ham and cheddar soup, I smile and think of my sister.