Mole Chili has a kick to it that other chili is lacking. The bite from this bowl will leave your eyes stinging and your taste buds screaming for more.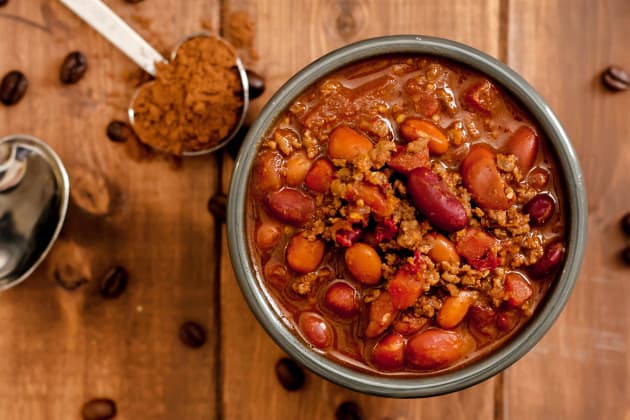 I grew up eating a lot of chili. It was a family favorite. And that chili tradition is something I carried on into my own family. But like with many recipes that make a very regular appearance on our kitchen table, the flavors became a little too repetitive. Regular chili needed a kick in the pants! Enter Mole. Mole sauce can be kind of hard to nail. But this mole chili recipe is easy, I promise.
That kick in the pants? Yeah, it's a pretty strong kick. This chili is spicy. And they say that one of the best ways to cut the spice is with something creamy, right? Which is why I served up a batch of gluten free pumpkin cupcakes with cream cheese frosting right after we ate this, because we needed something to cool down the tongue. If you're against eating pumpkin anytime but the autumn season, go ahead and give my red velvet fudge recipe a shot instead.
If you've never made chili with any sort of cocoa or coffee, you have been missing out. The bitterness of the cocoa and espresso adds a depth of flavor you didn't know that you needed.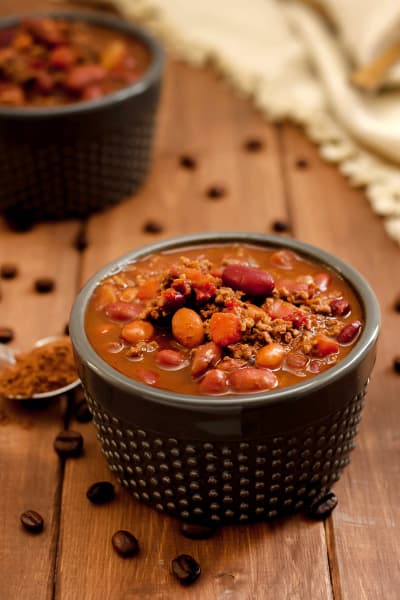 It really enhances the flavors of the adobo sauce and chipotle peppers. You won't believe it until you try it. And you really need to, because once you cook chili this way, there is no going back.
You can cook this one of two ways; In a slow cooker all day, or just on the stove. If you're cooking it on the stove, it has to simmer for at least 5 minutes, but you don't have to stop there. Watch it closely, but feel free to let it simmer for a while to let the flavors really develop.
While your mole chili is simmering away, throw some gluten free honey cornbread into the oven to eat with your chili. I grew up where chili was always accompanied by a pan of hot cornbread, and eating chili any other way just seems wrong.
Did you know you can make your own chili seasoning? This recipe relies mostly on chipotle peppers, but you can add a sprinkle of chili seasoning to bring it to the next level. No need to buy a package of chili seasoning at the grocery store.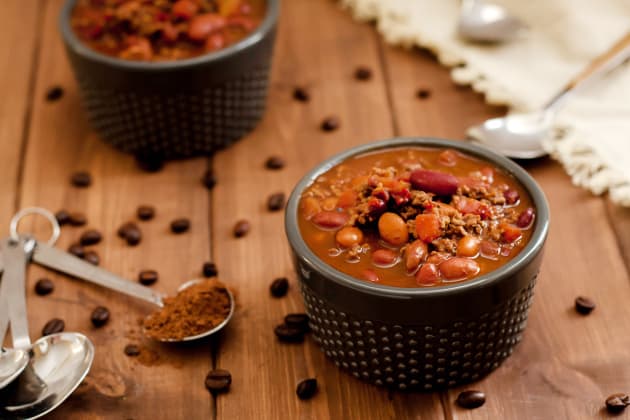 If you are a fan of this mole chili, I think you'll also love my friend Alyssa's butternut squash chili! It just screams cozy fall evening!