Everyone will rave about this simple gluten free pasta with white wine sauce. It makes a super easy weeknight meal!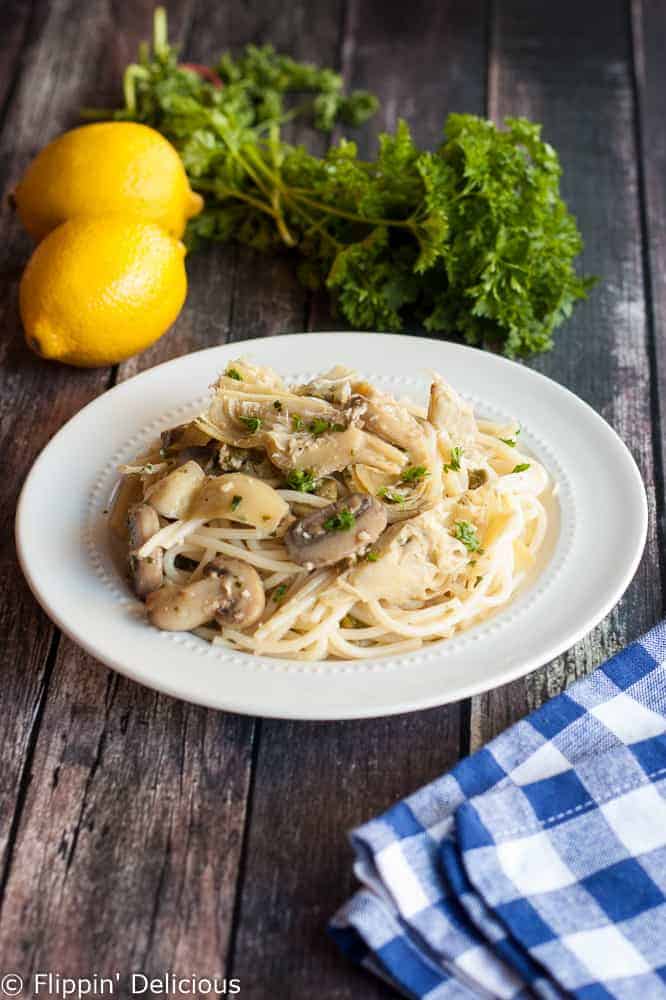 Doesn't wine just make everything better?
Butter definitely makes everything better.
Then add some of my personal favorites: capers, lemon, artichokes, mushrooms and maybe some chicken.
And then add some gluten-free pasta, because carbs=love.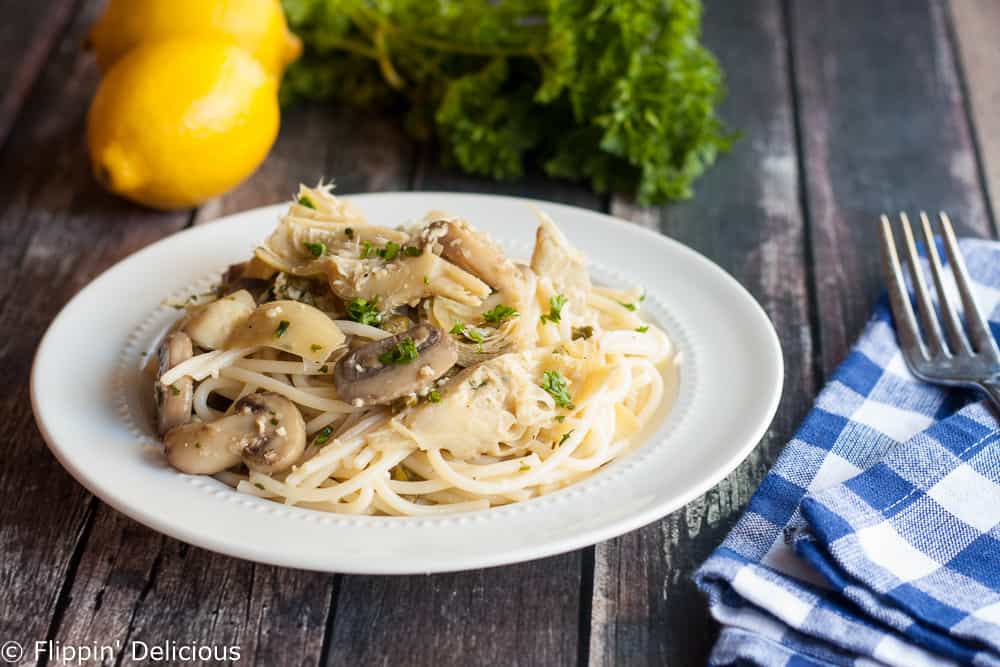 This is what you get. Perfection in a bowl!
I made this gluten free pasta with white wine sauce recipe for dinner one night. Then I made it for dinner the next night. And then I made it for dinner 5 days after that. It is hard to stop eating, it is just so good.
Lick-your-plate-when-no-one-is-watching good.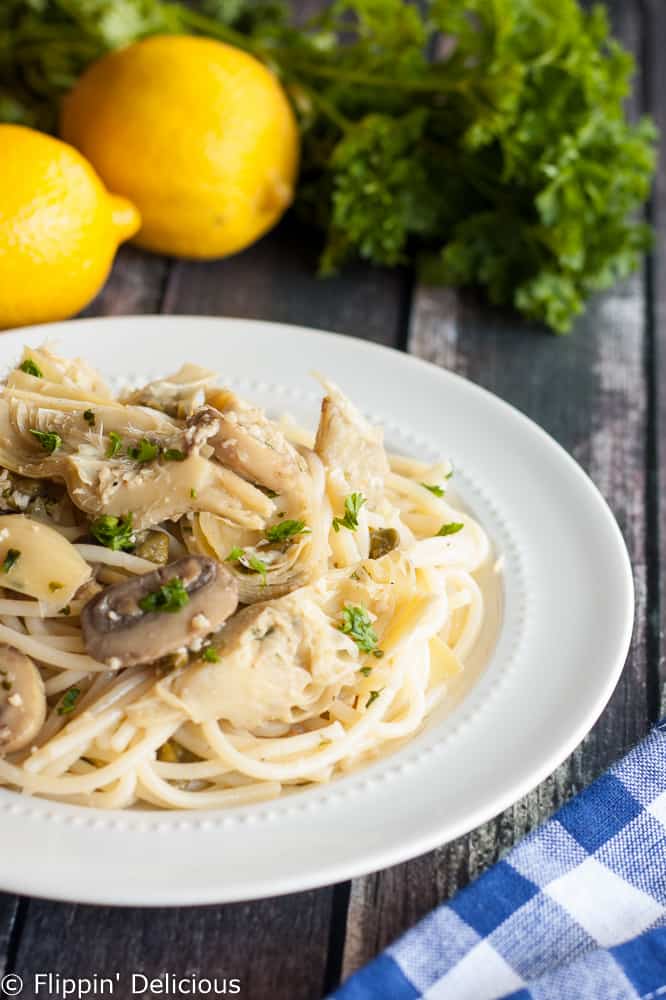 This gluten free dinner will quickly become one of your favorites. It is definitely a go-to on my menu! You can also easily swap out the ingredients to use whatever you have on hand (or to use whatever you love.)
Let me tell you the secrets to making the most delicious gluten free pasta with white wine sauce of your life!
You can pick your favorite combos of veggies or other mix ins. I personally love the bright acidity of the capers and lemon, with some artichokes and mushrooms to give it a little more substance. I think some spinach or kale would be great to try!
You have to let the wine reduce or it won't be thick enough to be a sauce. You also have to make sure you don't let it reduce too much, because then you won't have any sauce. There is a sweet spot. Try to let it reduce until there is maybe ¼ - ½ inch of wine in the bottom of your pan. The good news is that if you reduce it too much you can just add more wine. And who will complain about adding a little more wine?
Butter and parmesan. They are what magically thicken your reduced wine into a super sexy white wine sauce. You gently swirl a cube of butter into the sauce after you remove it from the heat so that it melts slowly and emulsifies. Then toss the white wine sauce with the parmesan and the hot pasta. The parmesan will melt into the white wine sauce which will thicken it up even more as it cools.
If you are looking for other quick and easy pasta dishes try my gluten free one pot chicken taco pasta or asian style gluten free chicken peanut noodles.