It can be challenging to find delicious recipes to use when you are abiding by a gluten-free diet. One ingredient many people turn to is chicken, which is generally considered a safe option.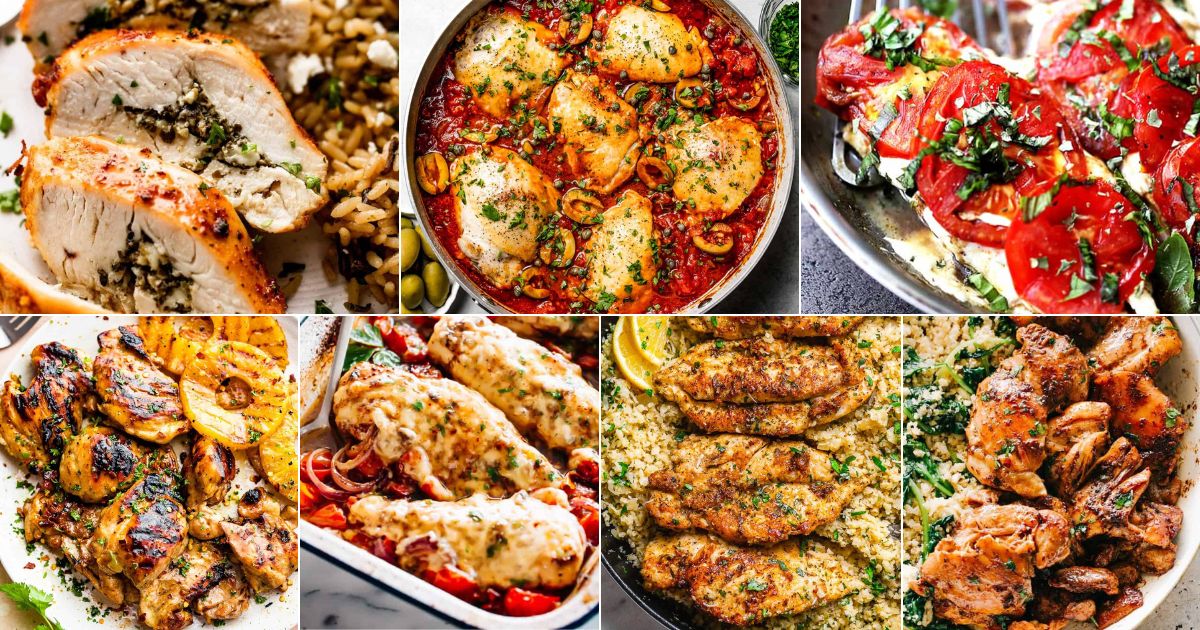 However, after a few different meals, the constant taste of chicken can get boring. To help with your meal rotation issues and provide more options for your taste palette, we provide you with 47 insanely delicious gluten-free chicken recipes in this article.
Jump to: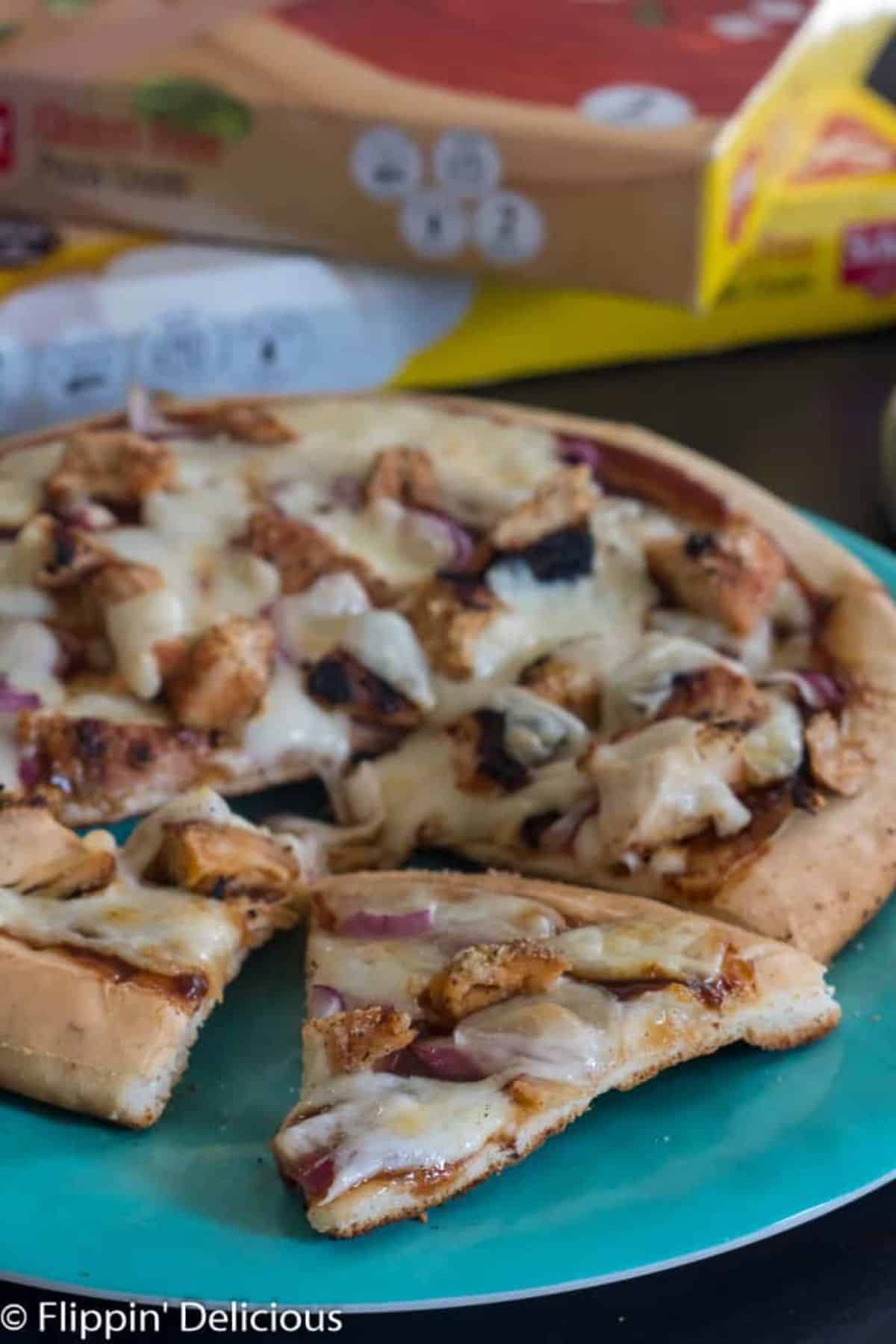 If you're craving pizza to take a break from your typical meal plan, give this recipe a try. It brings in a gluten-free crust and barbecued chicken for a flavor explosion. Add spinach, artichoke, or any other preferred topping to complete this delicious dish.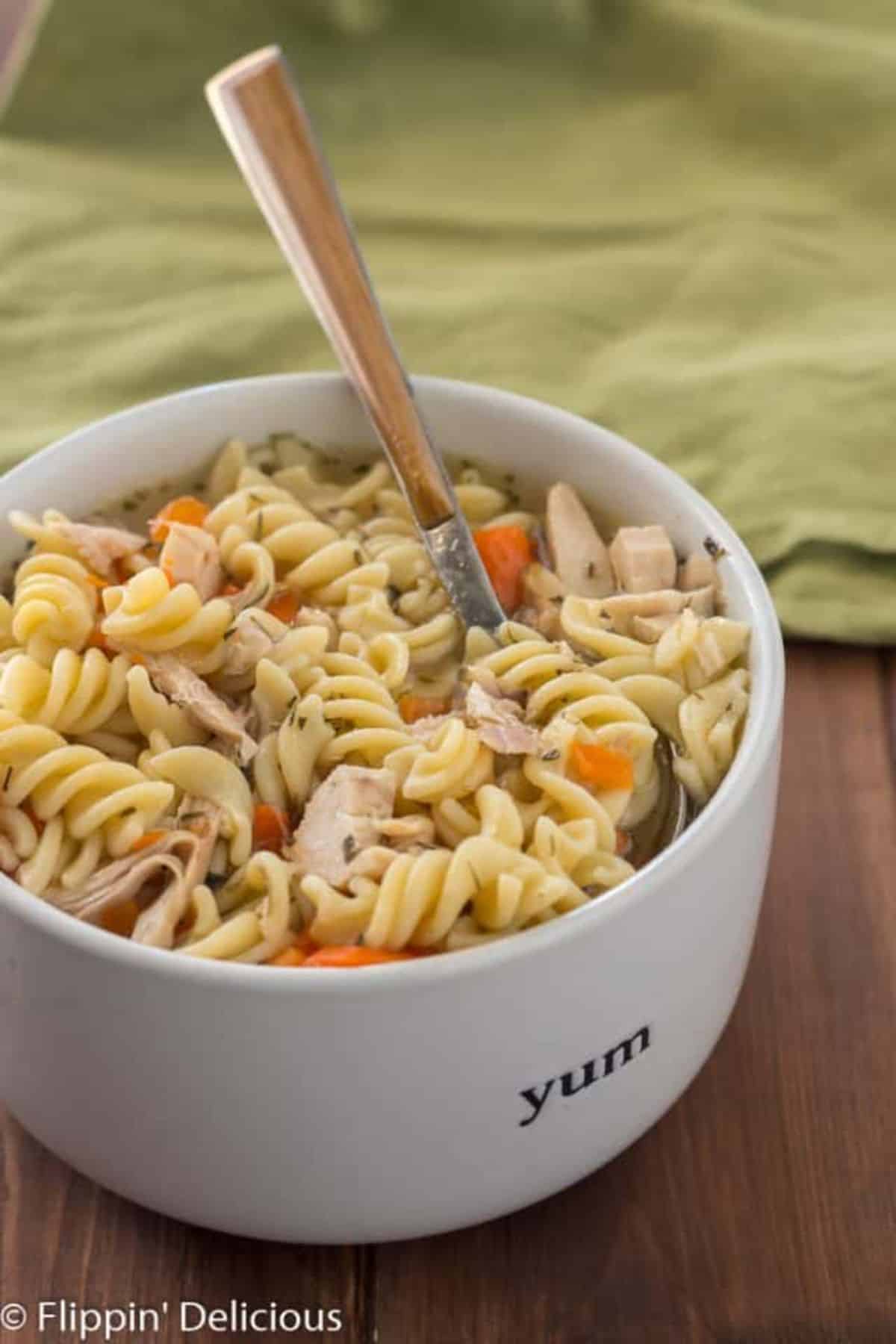 While noodles are typically considered a no-go for those following this type of diet, this chicken noodle soup recipe brings in carrots, chicken broth, gluten-free noodles, and spices to make the perfect homestyle meal.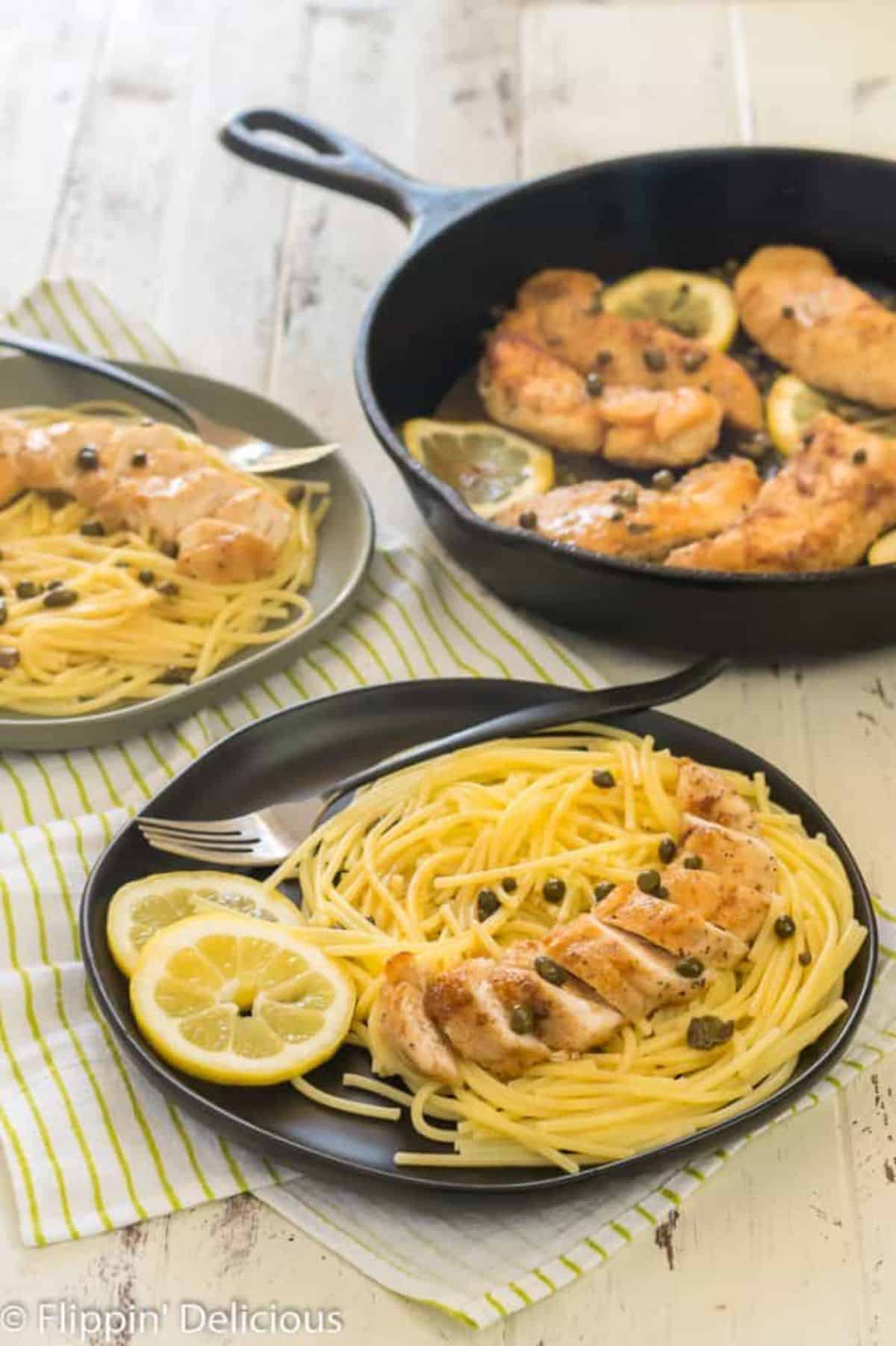 My favorite element of this meal is the addition of lemon. There's something so refreshing about this ingredient, and many others feel the same way. Bringing together capers, flour, chicken broth, and oil gives you a fantastic sit-down dinner.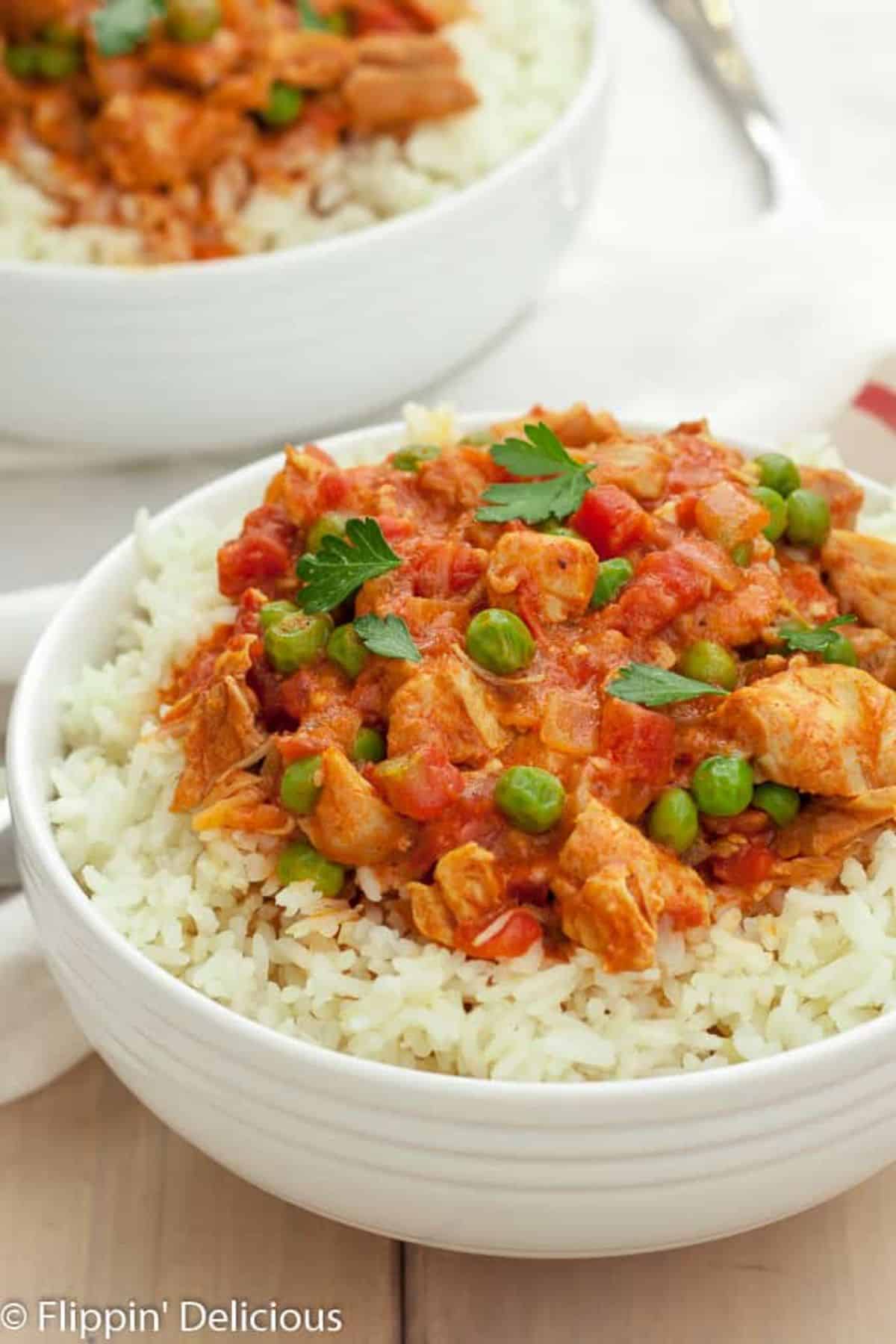 We all love our Instant Pots for their ease of use and streamlined approach to cooking. This recipe brings tomatoes, coconut milk, garlic, ginger, chicken, garam masala, peas, and Asian spices to give a well-rounded dish.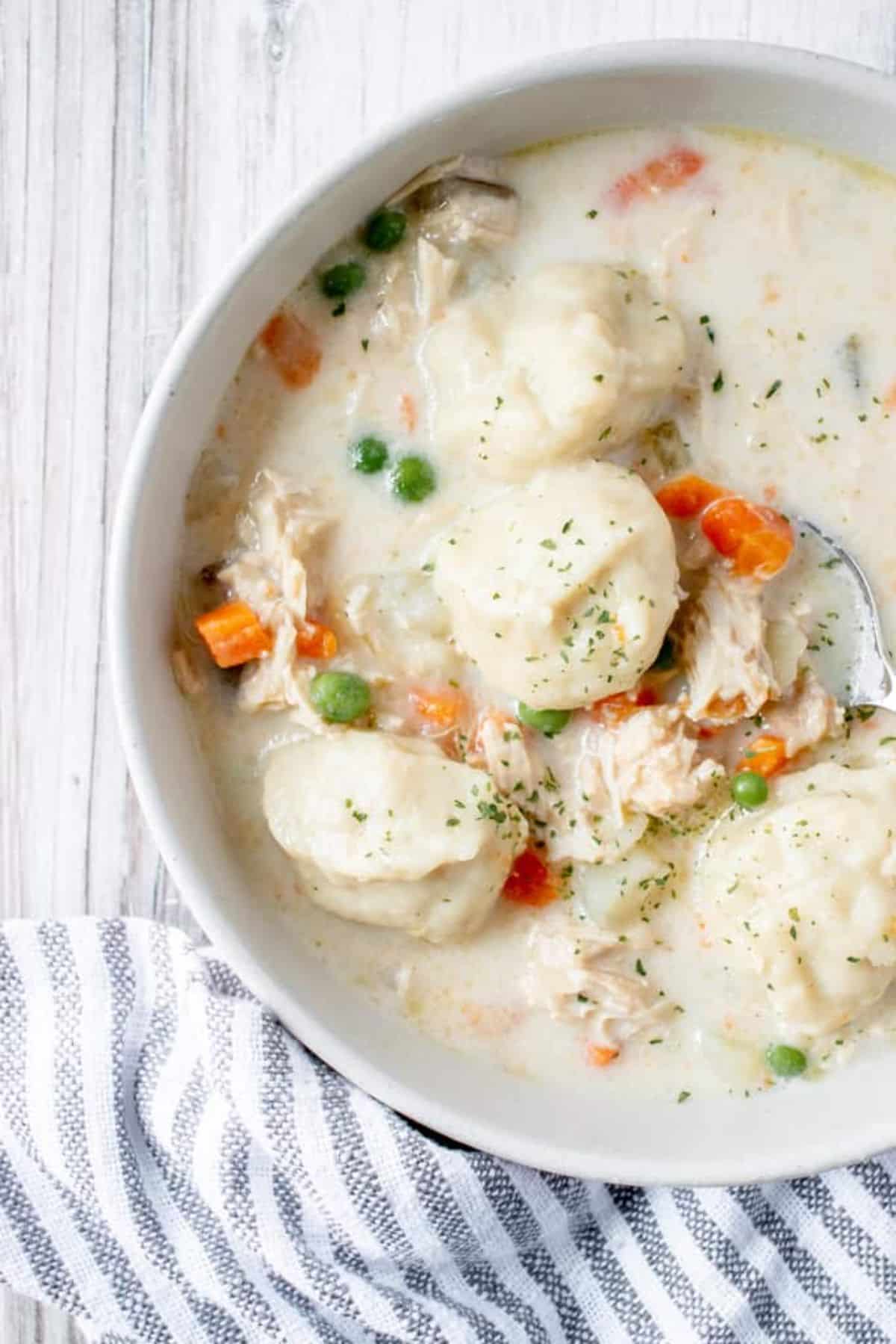 You don't have to be from the South to appreciate a homemade dish of chicken and dumplings. This recipe combines xantham gum, milk, eggs, flour, peas, carrots, potatoes, onion, and oil to have a hearty meal with all the right diet elements.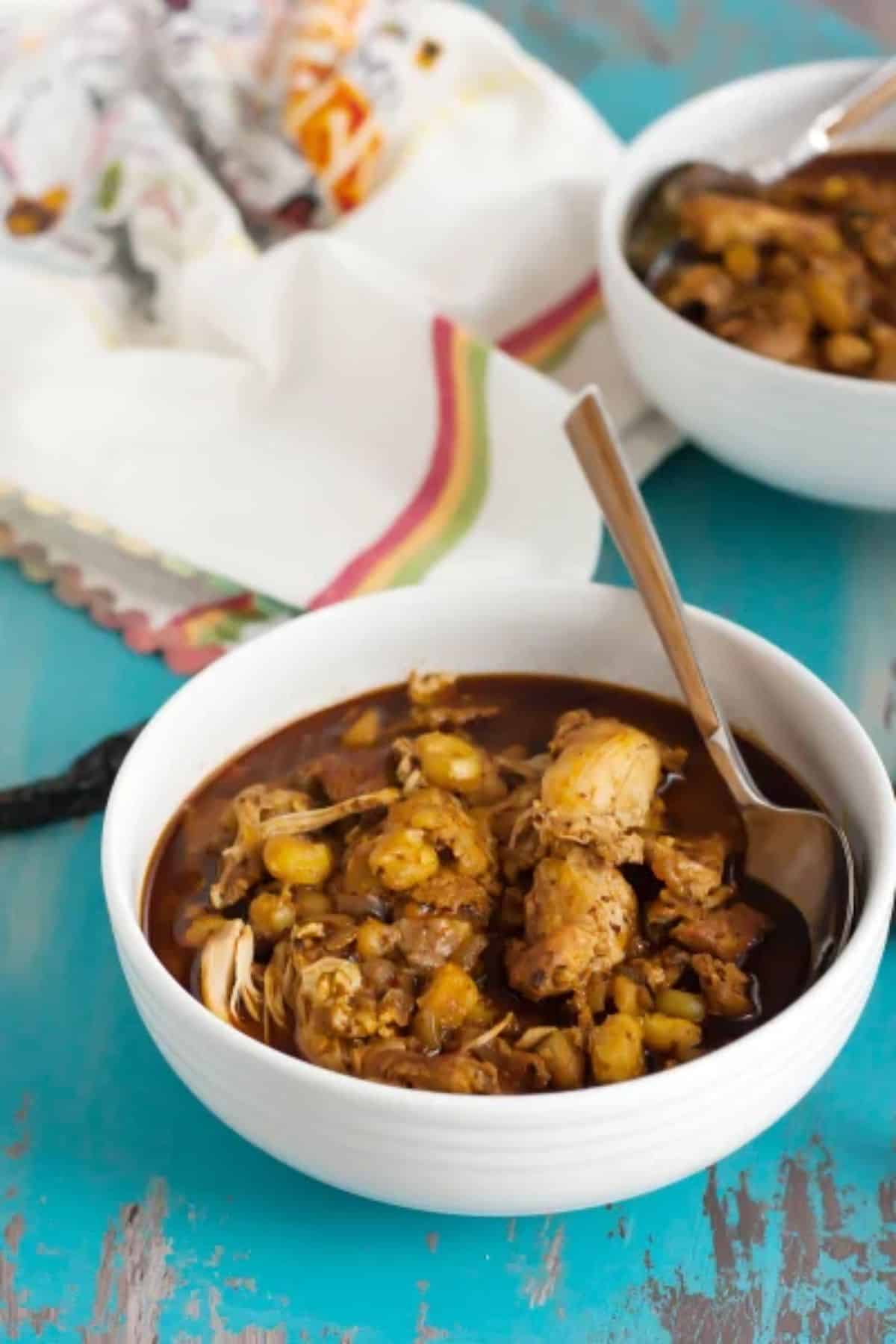 If you're looking for a spicy meal to incorporate into your standard rotation, you will want to consider this chicken posole option.
A dish popular in Mexico, this chicken posole has all the spices, including Guajillo peppers, cumin, garlic, and chicken brother, that give it a tremendous kick.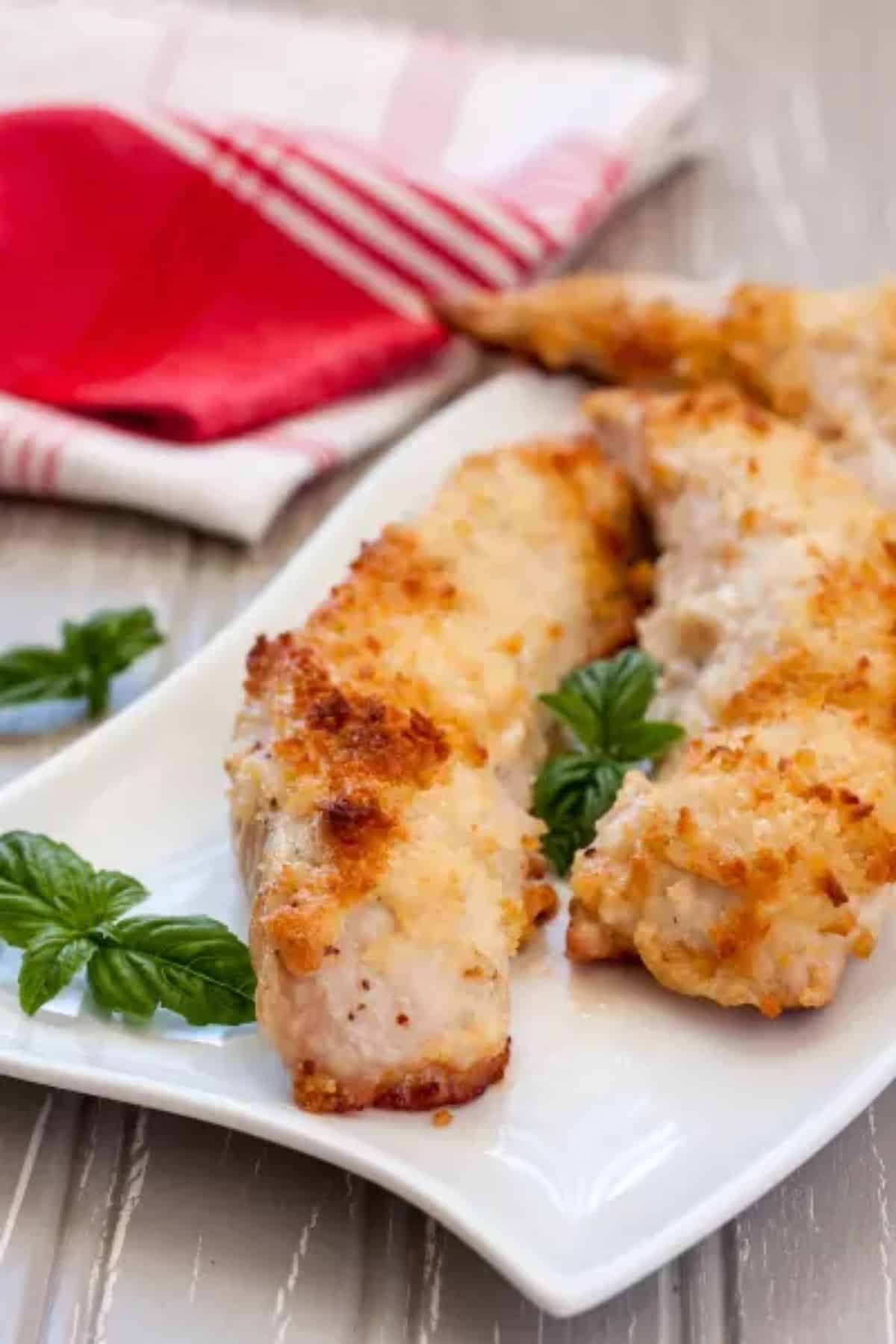 When you want to add an Italian flair to your meal plan, don't hesitate to try out this gluten-free baked parmesan chicken recipe. With just a few simple ingredients, you will be sitting down to enjoy this highly flavorful meal in no time.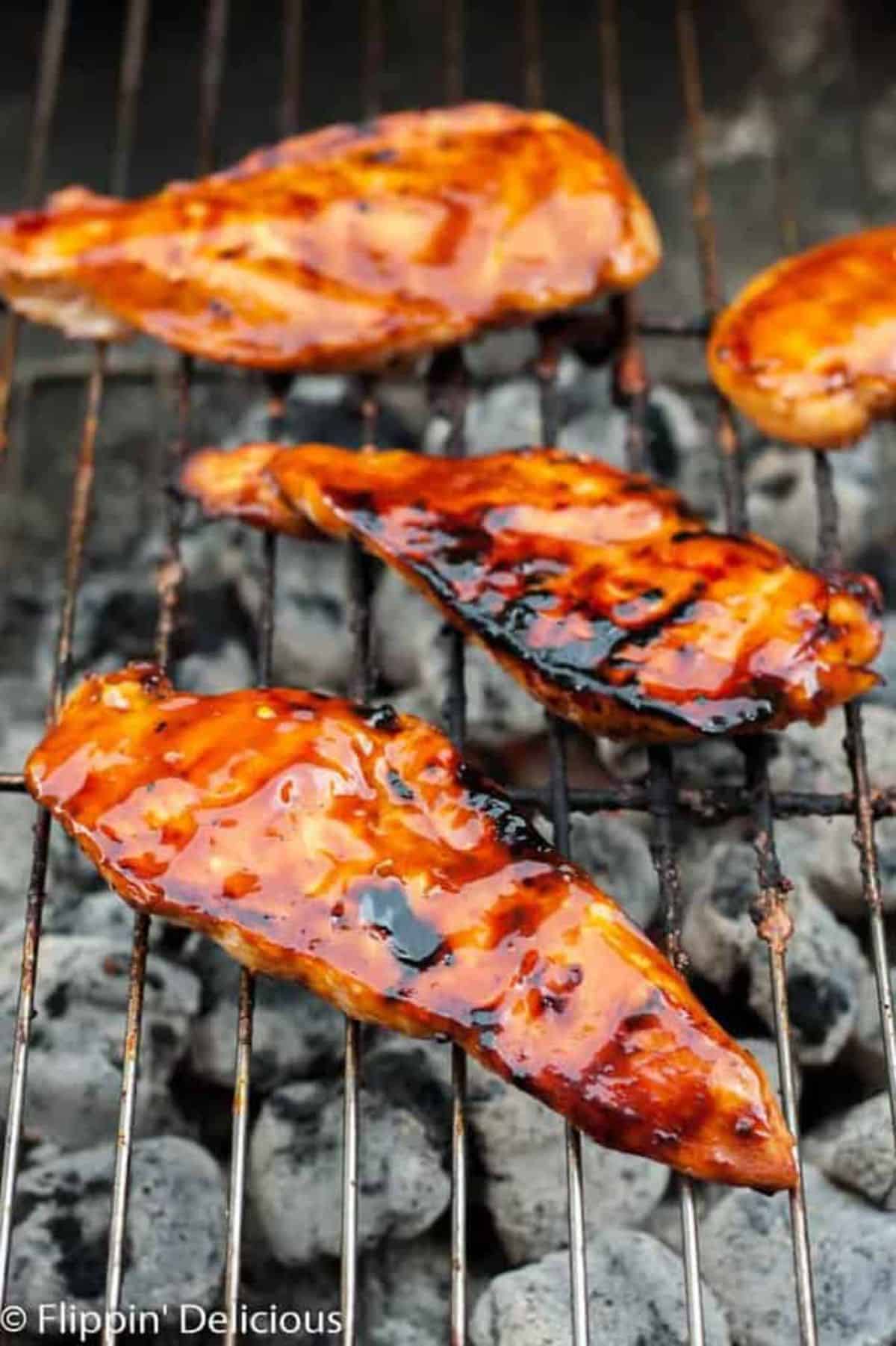 If Italian or Mexican food isn't really your favorite, you can always try out this Asian-inspired recipe for chicken teriyaki.
The addition of the famous sauce gives an entirely different taste profile than what you get in other cuisines, making it a welcome change.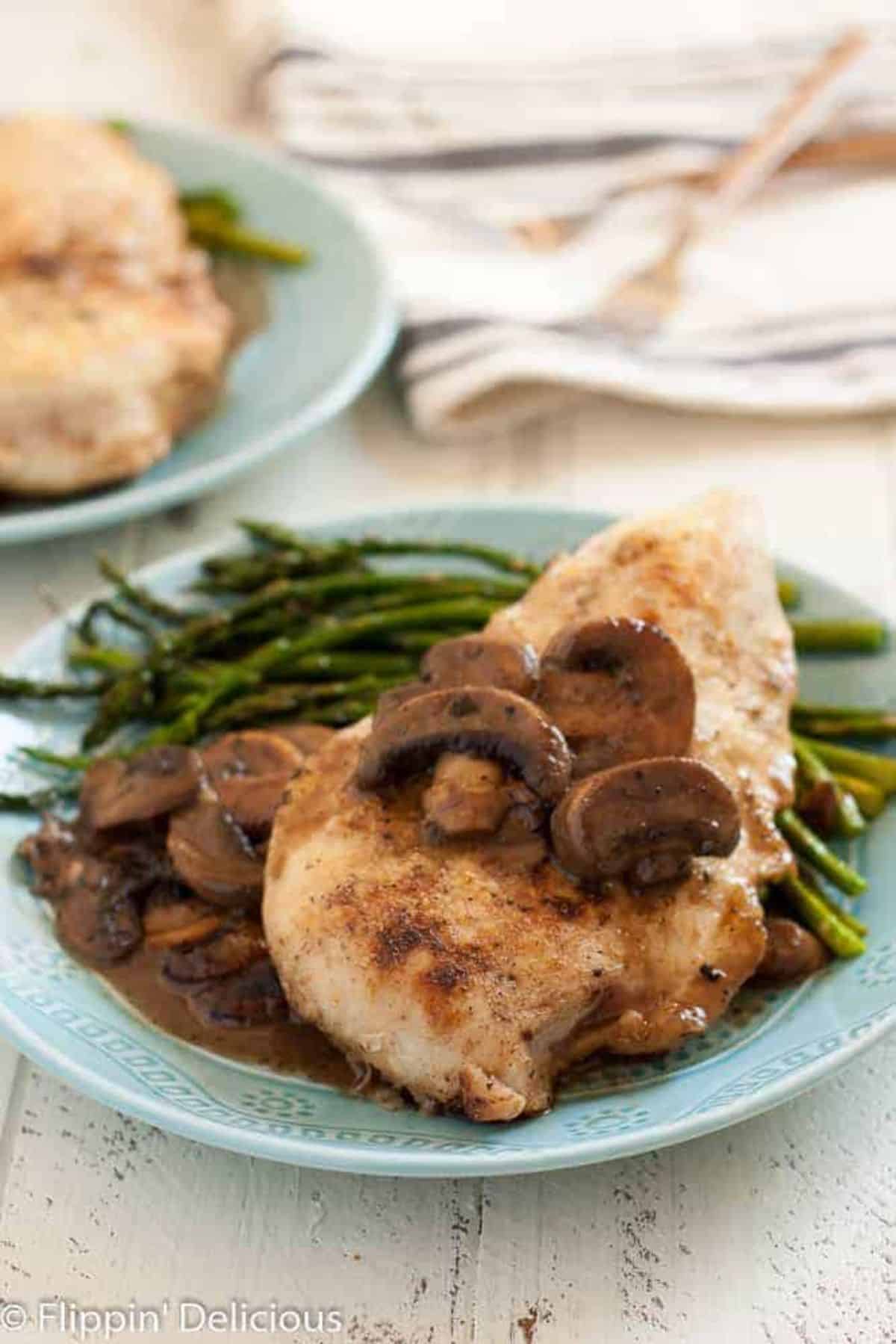 Chicken Marsala is a dish that includes rich ingredients that present a smooth appearance and exquisite taste combination.
While many aren't fans of mushrooms, they pair wonderfully with Chicken Marsala and bring a variety of textures and flavors.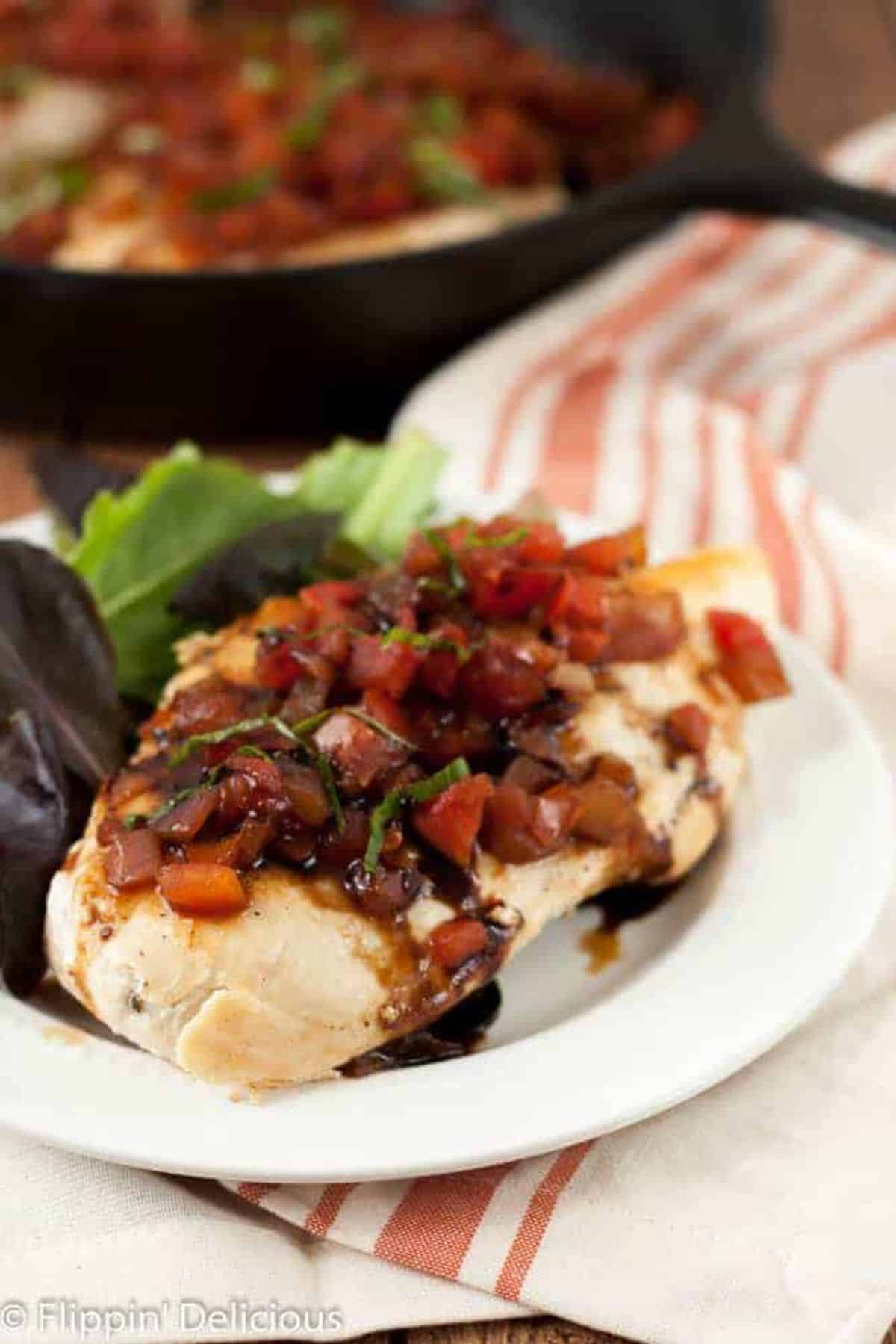 One of my favorite appetizers is Bruschetta. The idea of bringing it into a chicken recipe in skillet form is incredibly exciting to me.
Having all the spices and elements that a traditional bruschetta brings to the table but pairing it with another protein source is a recipe everyone will want to try.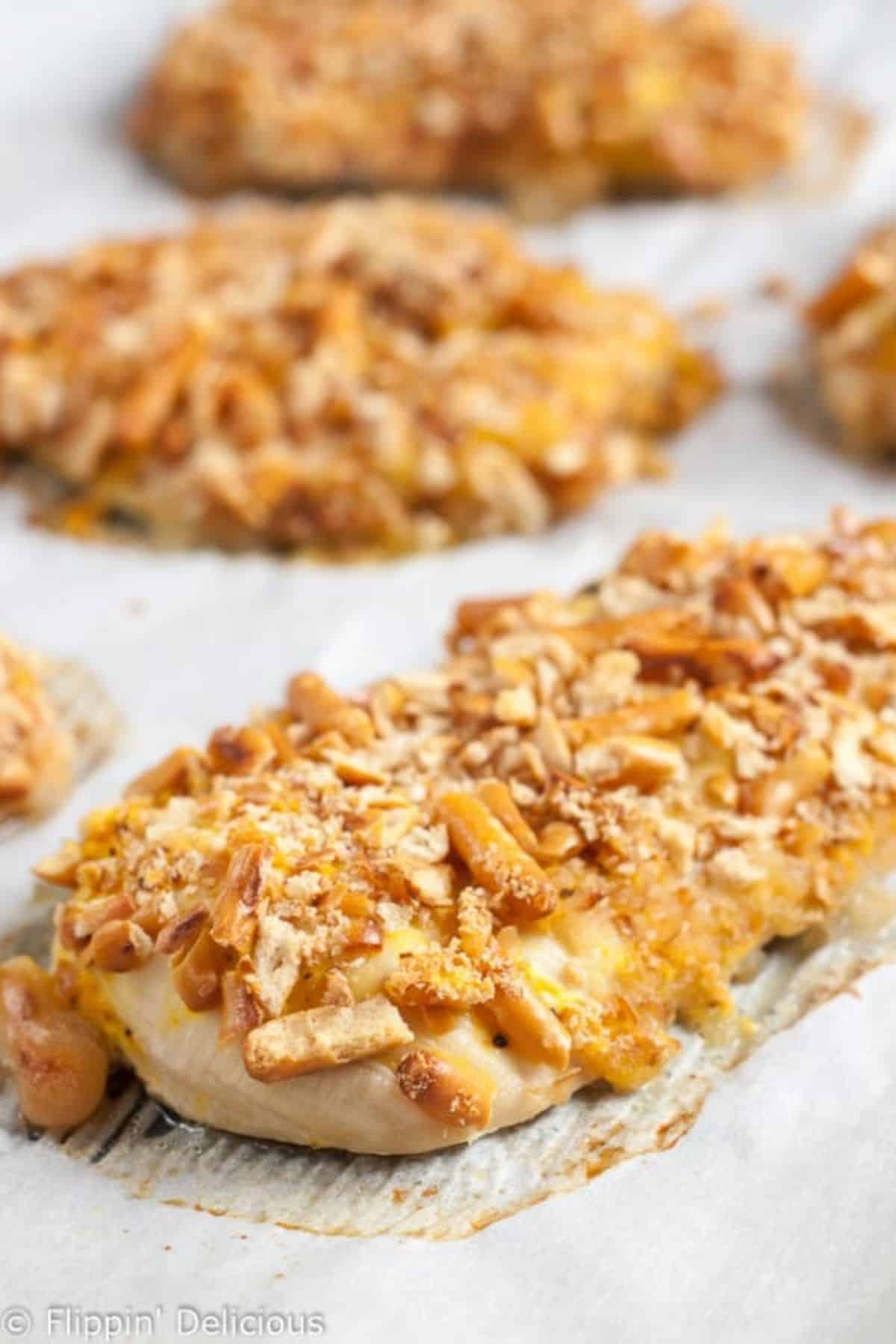 Until I came across this recipe, I didn't realize that you could add pretzels with chicken and have it come out as wonderfully as this does!
The pretzels, mustard, honey mustard dressing, salt, and pepper mixed with chicken cutlets combine for a meal that is out of this world!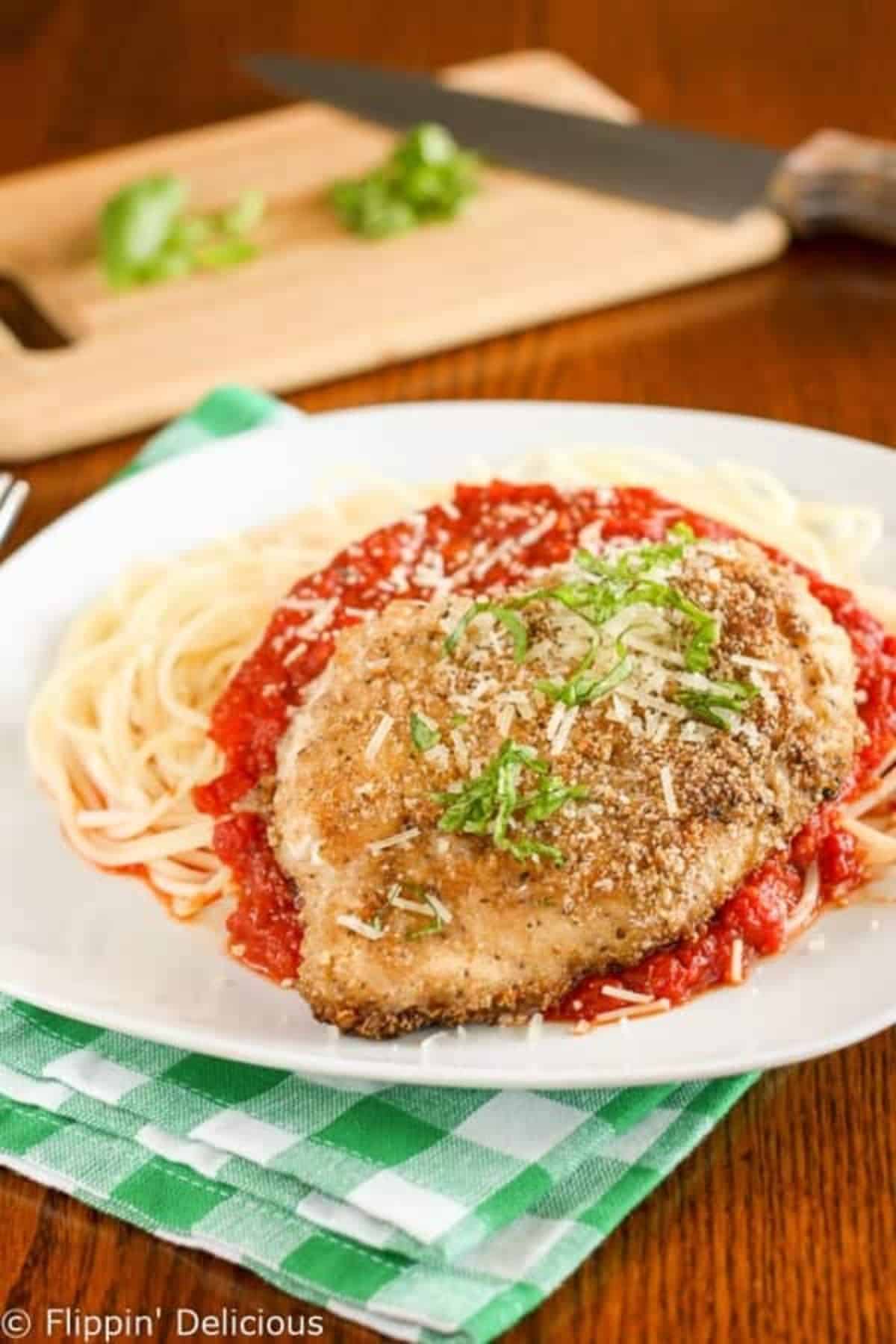 While we covered chicken parm in the recipe above, this version is fried. The ingredients of flour, chicken, breadcrumbs, butter, and parmesan cheese bring a wholesomeness to the base, and the garlic and tomatoes.
In addition, the Italian seasoning adds all the necessary spices to the sauce.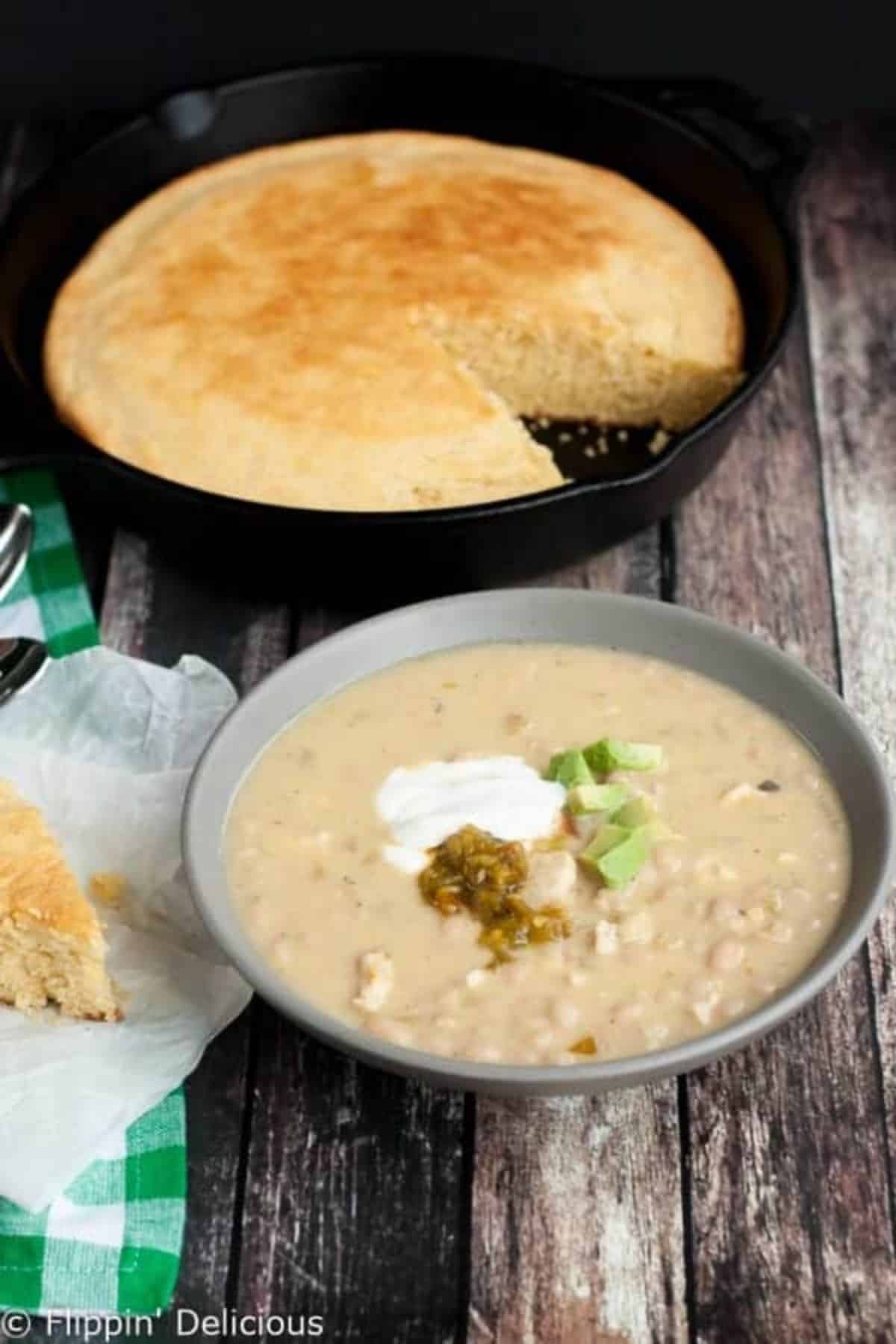 Another great addition to a cold day comes in the form of this green chile and white bean chicken chili. The chiles add a bit of heat to the equation, which will be more than enough to warm you up on the coldest days.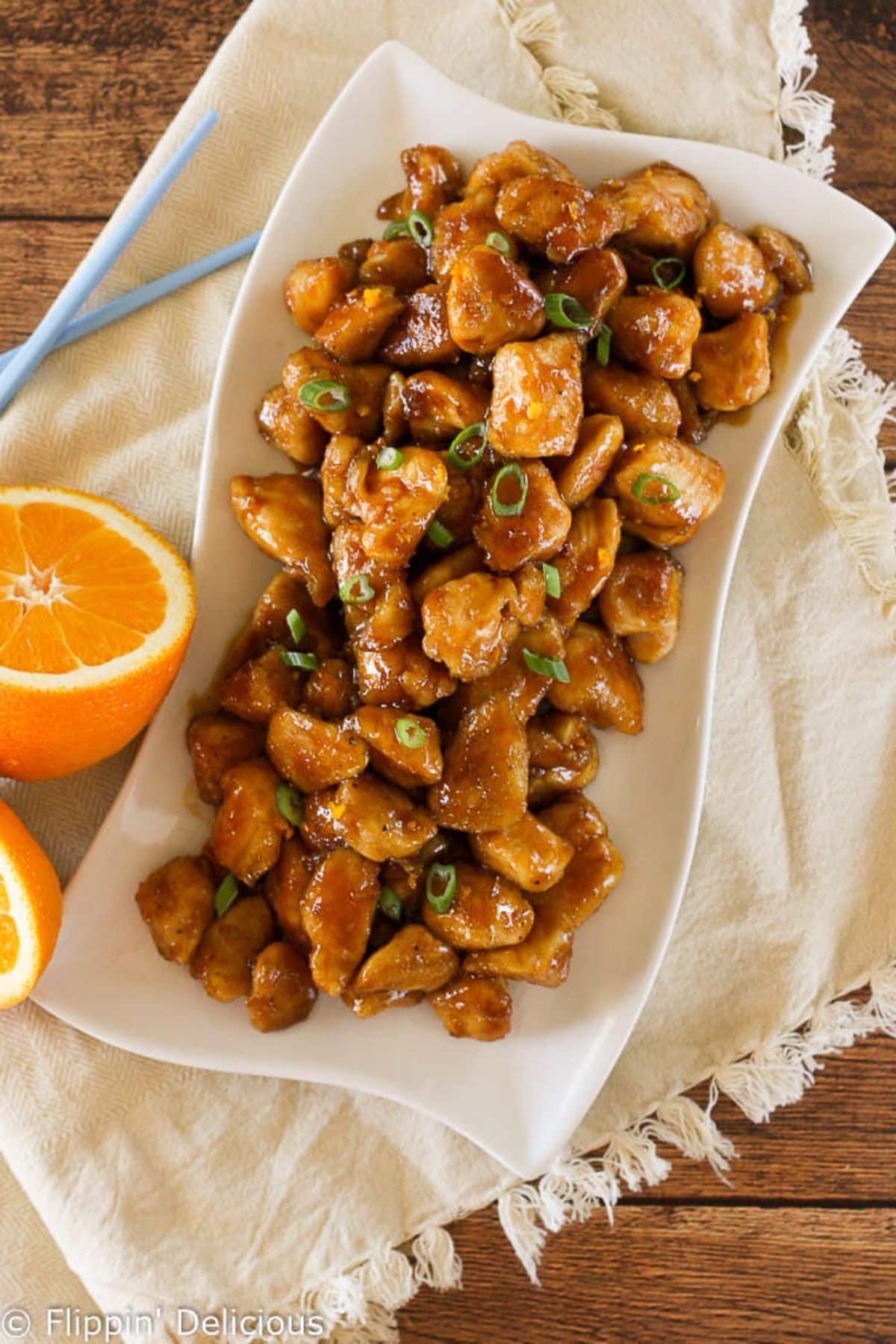 This orange chicken recipe brings gluten-free soy sauce, cornstarch, chicken, rice vinegar, and other assorted spices to give you the perfect copycat recipe of what you've come to expect at Panda Express.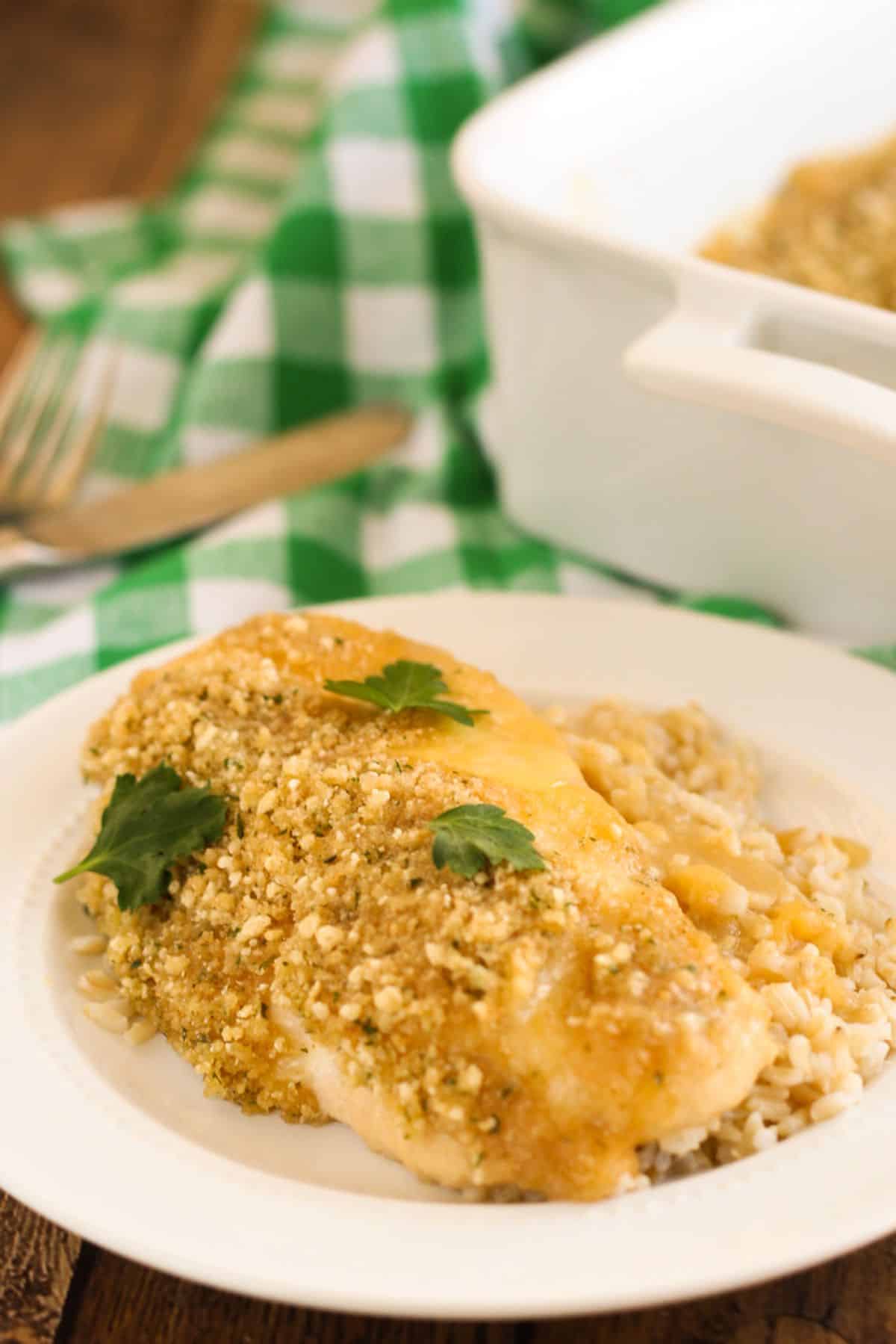 Sometimes it is easiest to throw a bunch of ingredients together in casserole form and call it a day. With Swiss cheese, butter, gluten-free breadcrumbs, and a cream base made with apple juice and common seasonings, you will be in for a treat!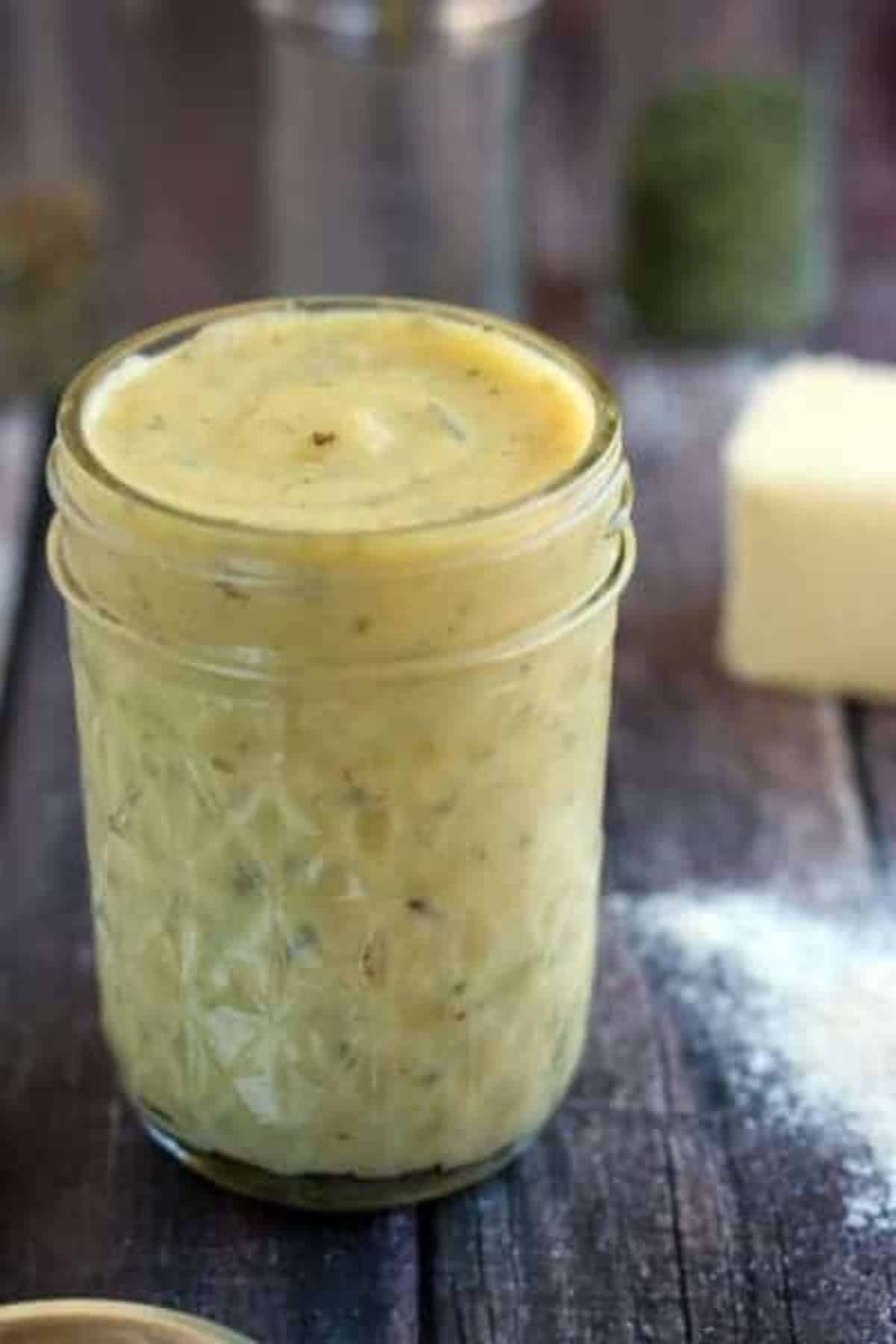 Speaking of casseroles, many of them call for an addition of a cream-based soup. In order to do this while abiding by your diet, you can make this base with shredded chicken, oil, broth, and flour.
Once you blend everything together, you can use the soup immediately or freeze it for future use.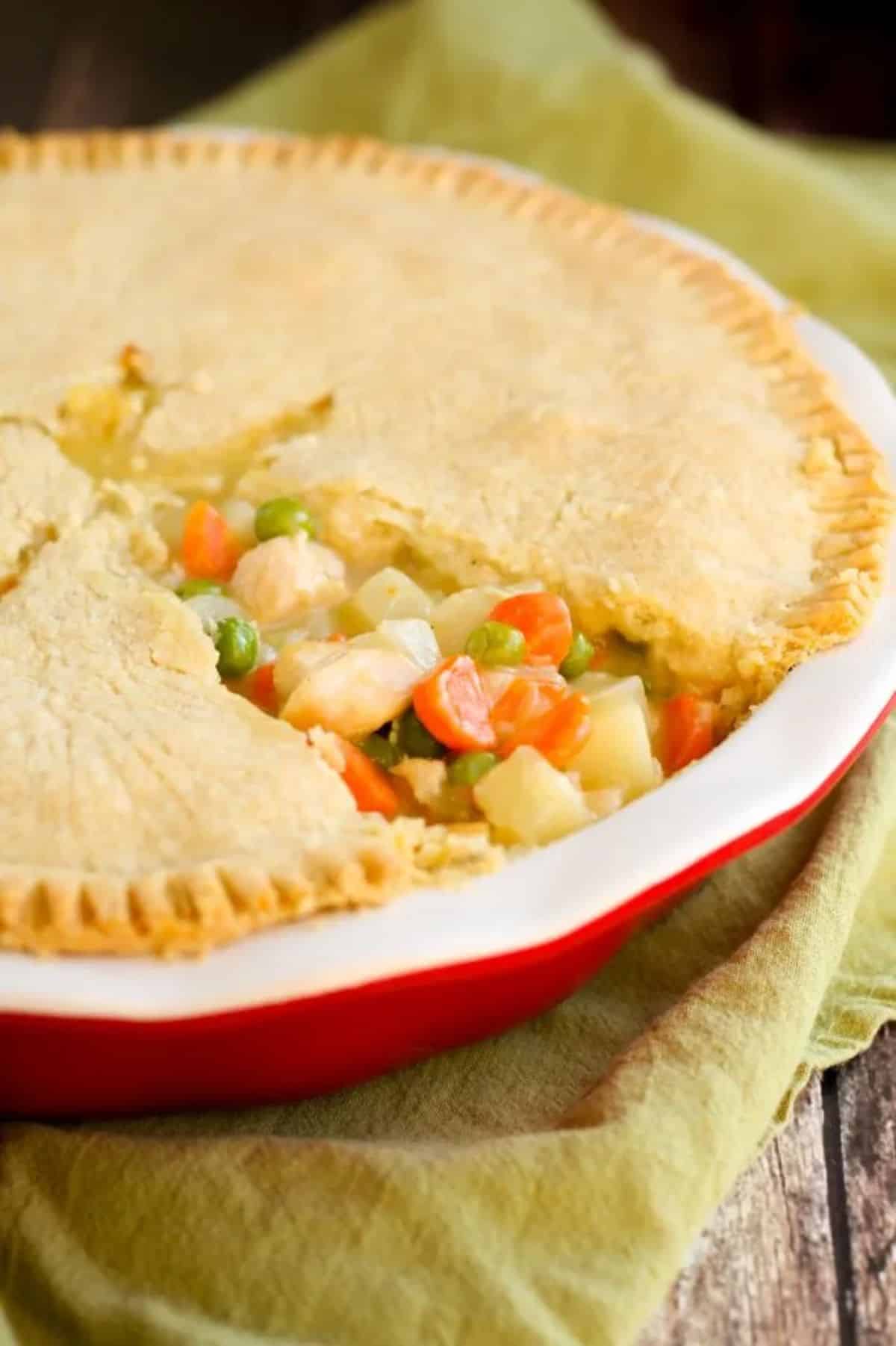 One of the most extraordinary homestyle meals comes in the form of chicken pot pie. With a crust made of several different types of flours (sorghum, rice, tapioca, and millet), you have a taste that closely resembles what you're used to.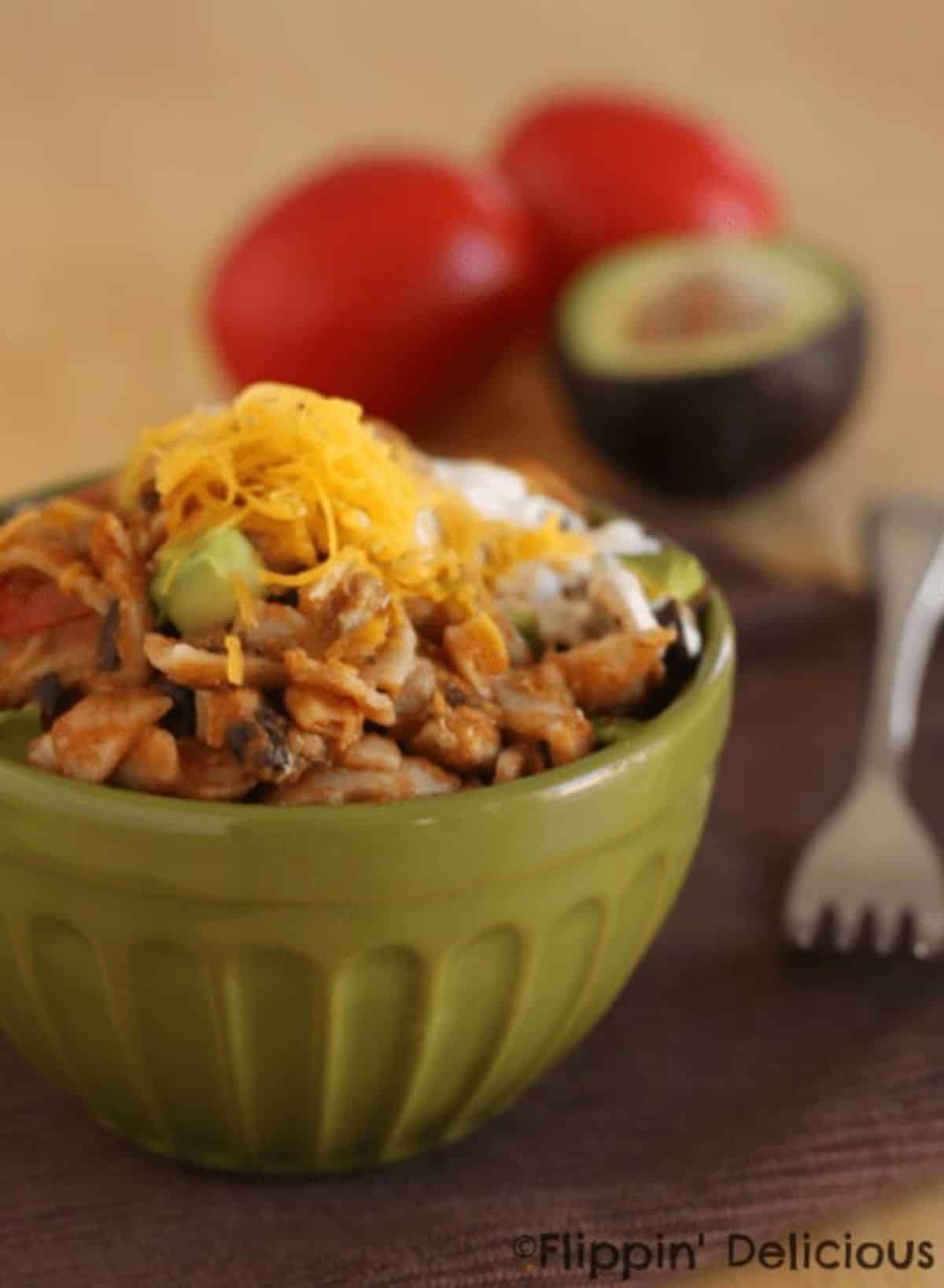 This recipe gives you a way to make a phenomenal pasta dish with chicken and taco seasonings. What's more, it is just one pot! With the addition of green chiles, chicken, black beans, pasta, corn, tomato sauce, and onion, you have a fantastic one-pot meal.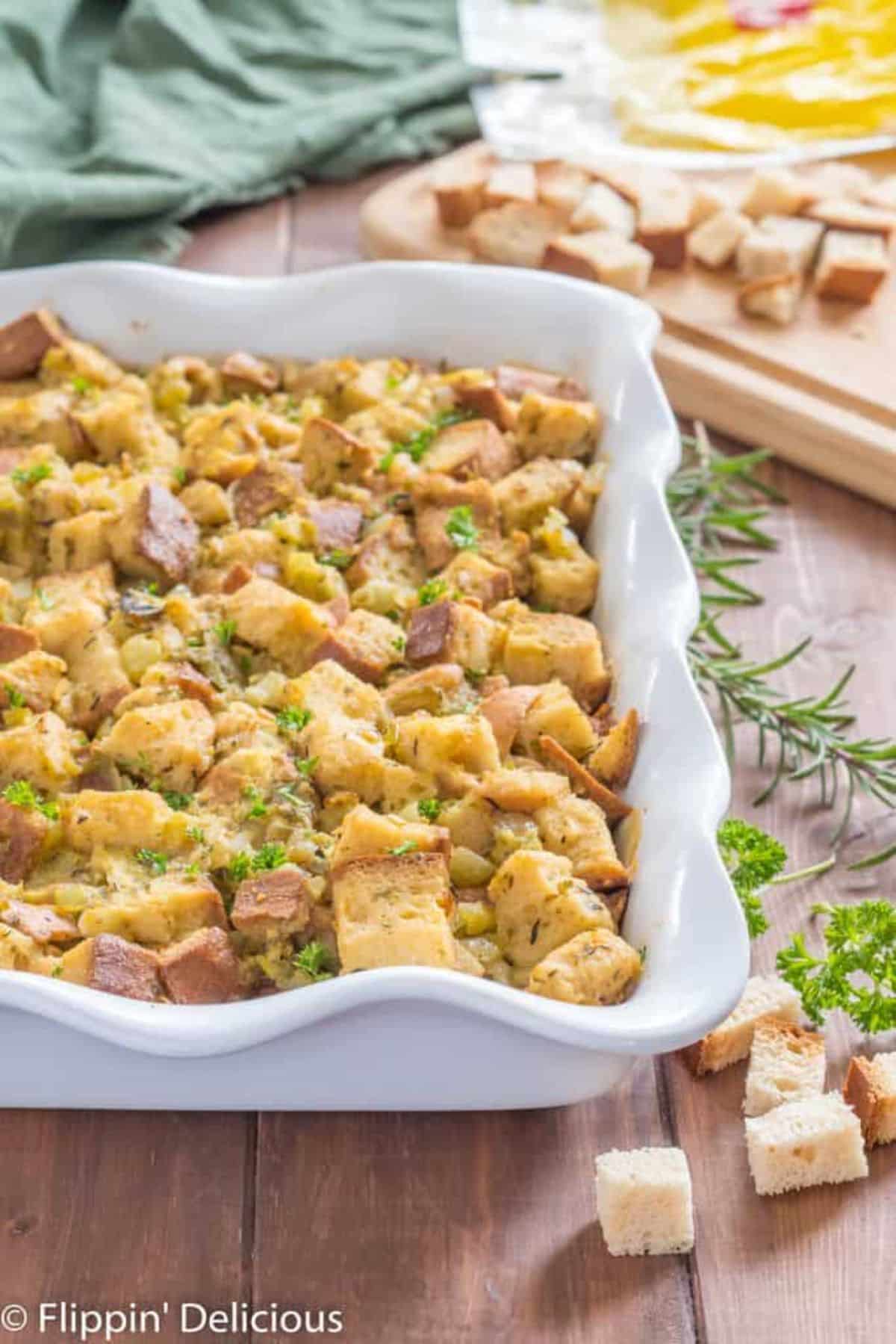 We all love the filling nature of stuffing, and including green chiles in the ingredient, roster gives it a flavor combination you didn't know you needed. Adding bread crumbs, seasoning, and butter will give you a great side dish for any meal.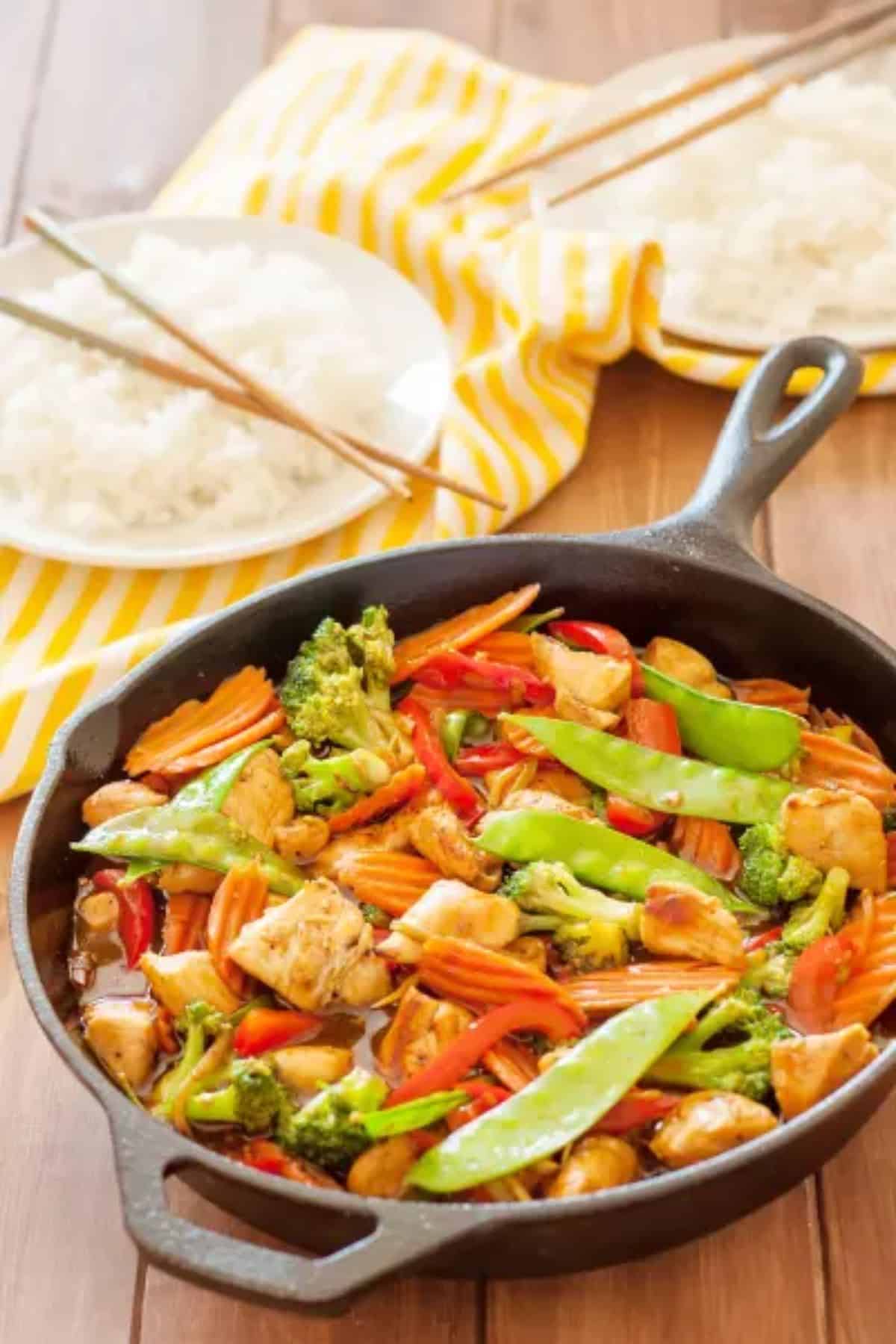 Stir fry is a popular one-dish meal that many families turn to when they need something healthy and quick to make.
The recipe brings together soy sauce, broth, ginger, cornstarch, and an assortment of vegetables with chicken. Add in rice and your favorite vegetables to finish off the meal.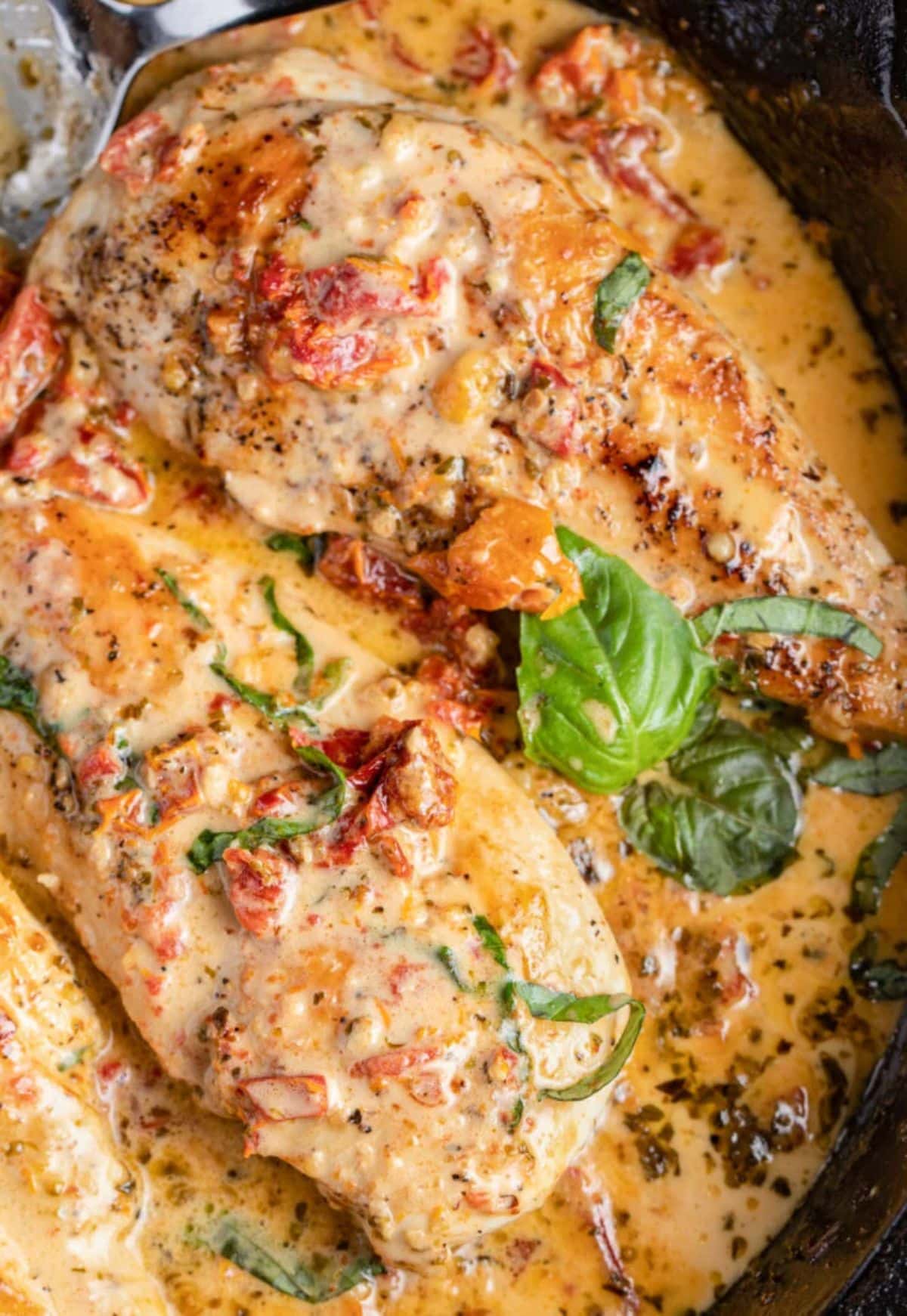 This recipe comes with a funny name, but you'll definitely understand the reason behind it when you try this dish. Between the creamy sauce, tomatoes, chicken, and spices, you will think you've died and gone to heaven.
In fact, you just may want to marry the recipe creator!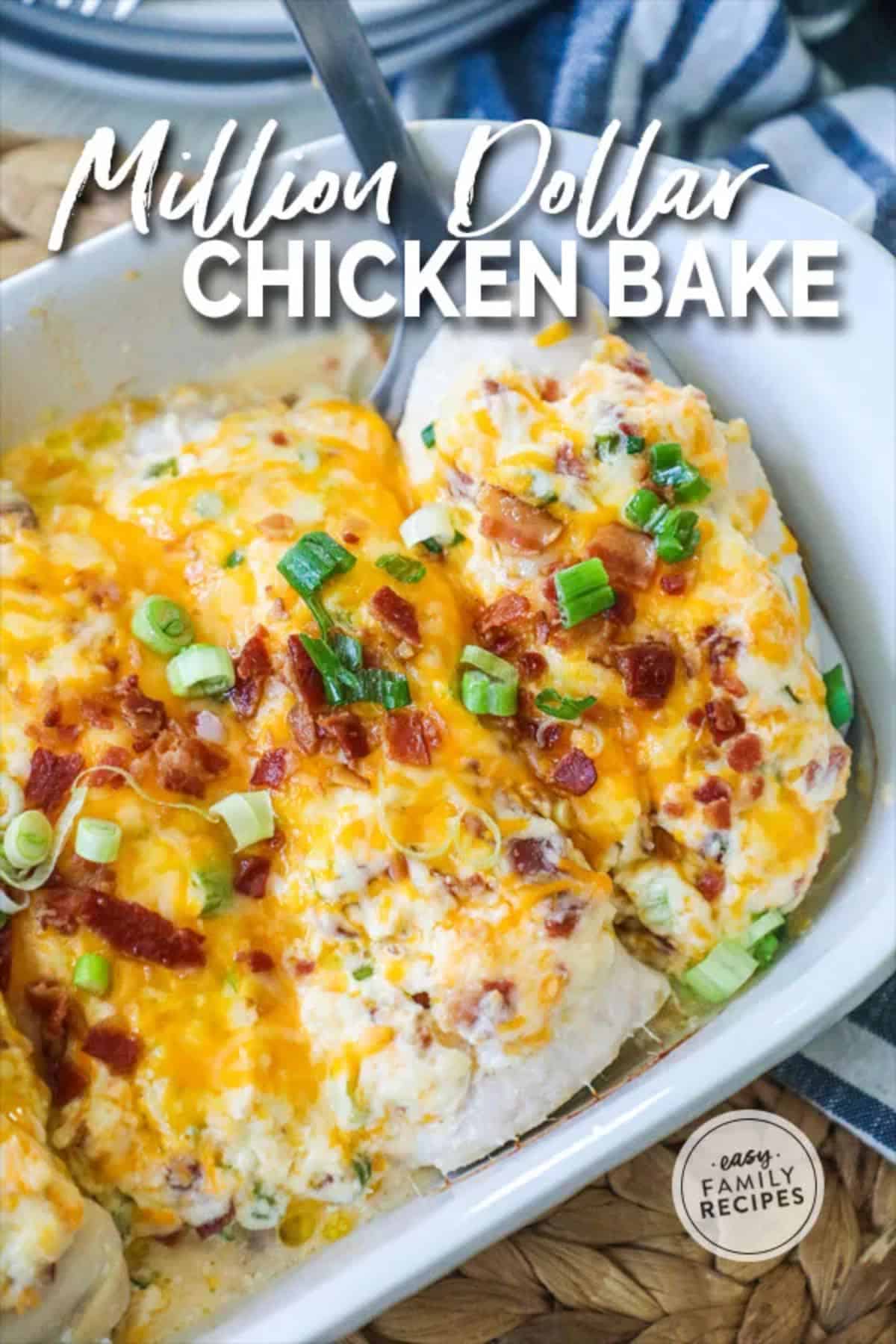 The name of this recipe implies everything you need to know. Including two kinds of cheese, chicken, bacon, and spices, it is easy to make and eat! Once you bite into this fantastic concoction, you will see it is truly worth a million dollars.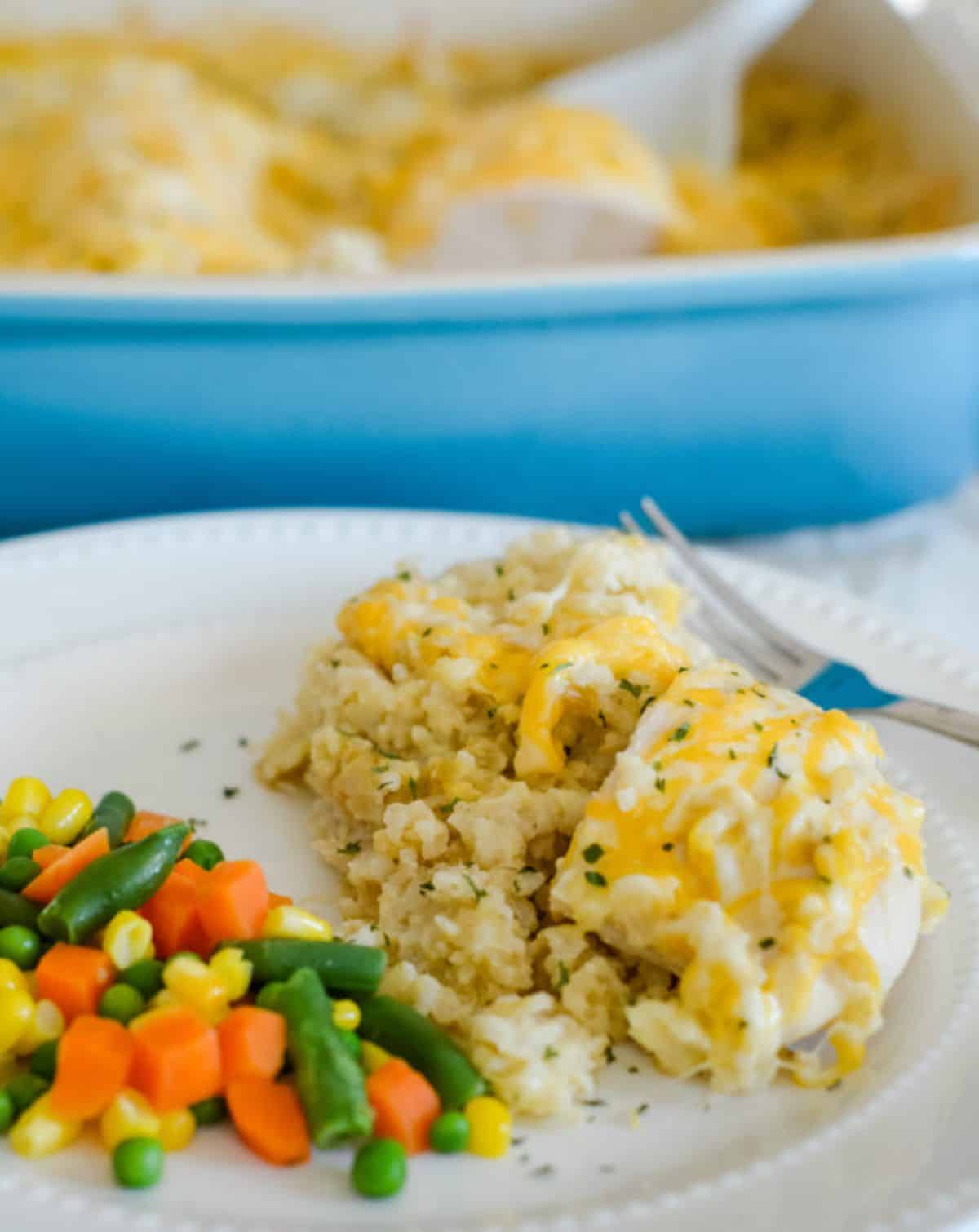 Combining cheese, chicken, and rice makes for a very fulfilling meal you can split among a large group or save for leftovers and lunches for the week. Throwing all the ingredients together takes mere minutes, and then you'll be ready to enjoy!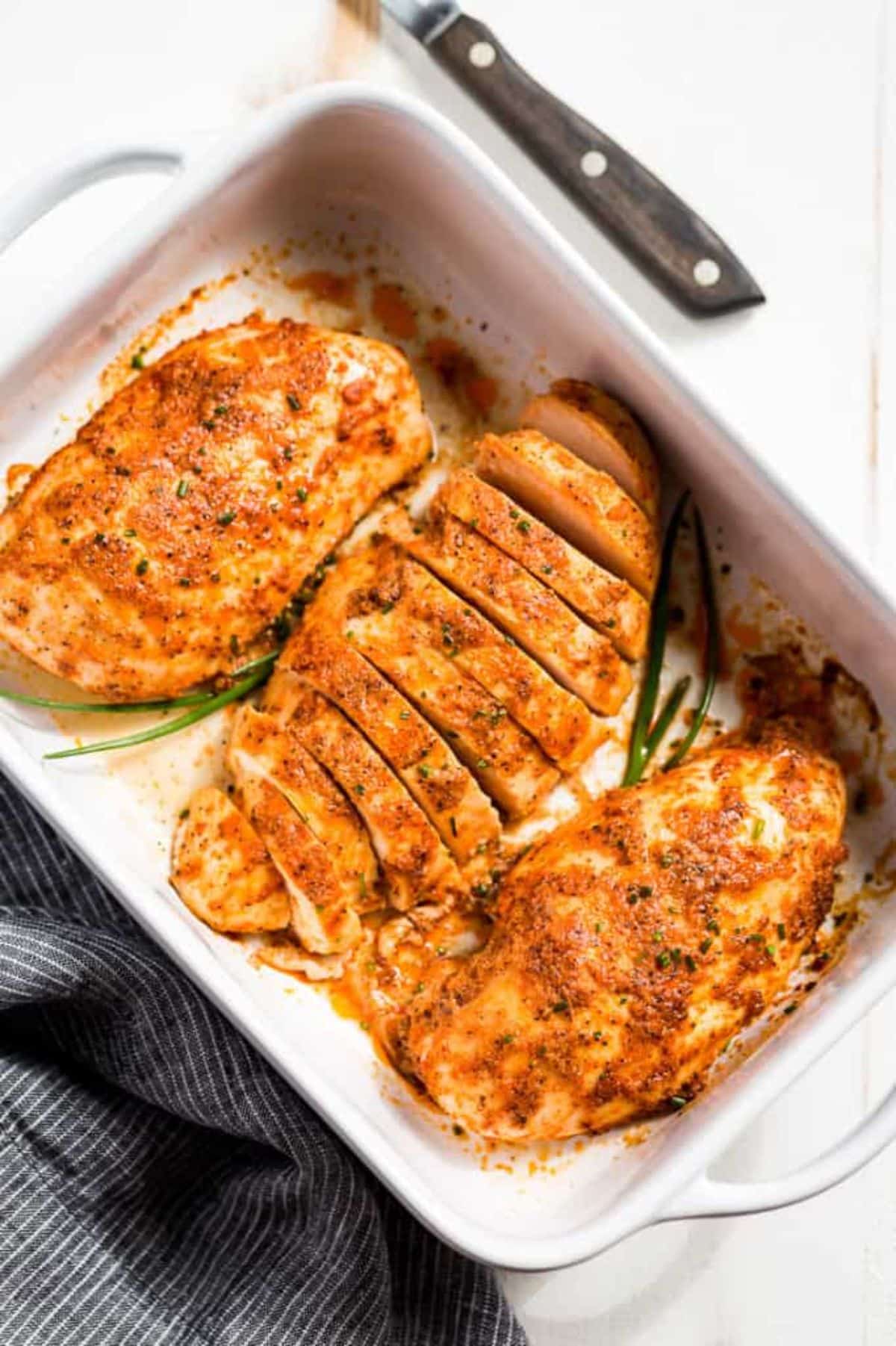 The use of several types of spices gives this recipe a unique edge, which will have you making it over and over again. It includes paprika, garlic, onion, avocado oil, salt, and pepper to bring the fullest and most enjoyable taste to your meal.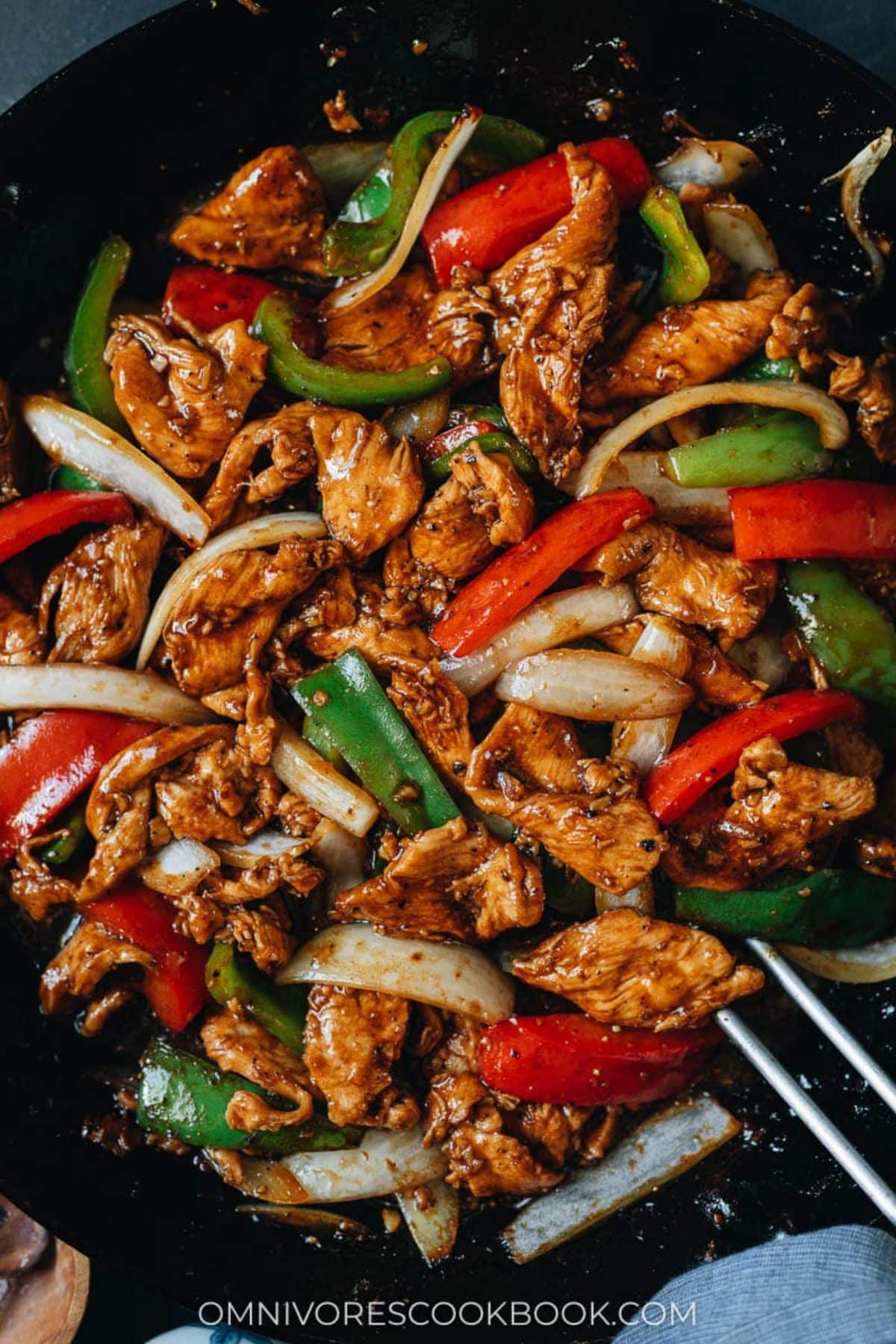 This recipe provides adaptations for making what is typically not gluten-free into the diet's parameters for those who need it, including using two kinds of soy sauce and Shaoxing wine.
The traditional Chinese dish will fulfill all your cravings in a protein-rich way that adds a great and healthy meal to your rotation.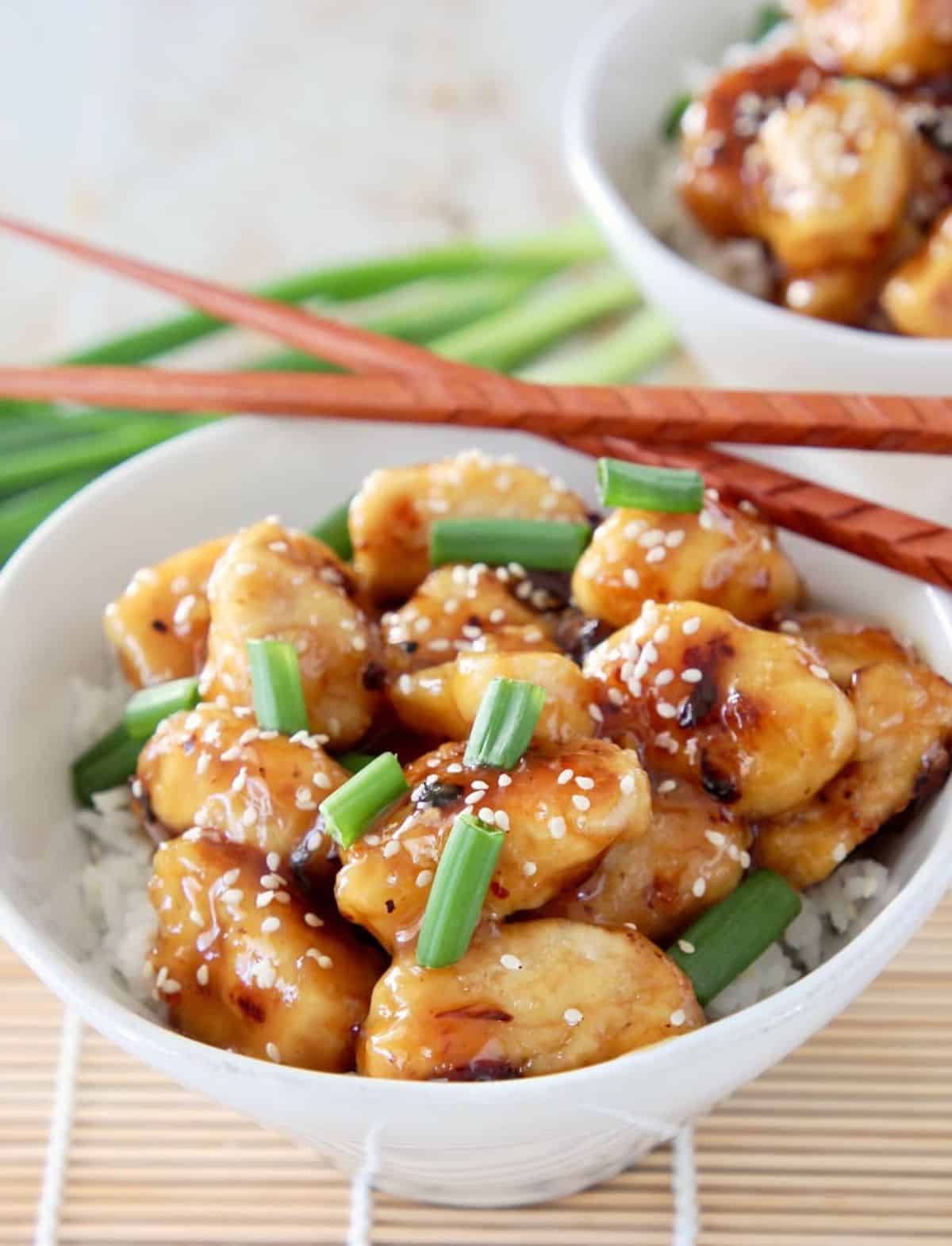 Another top contender at all Chinese buffets is the honey chicken. The combination of honey, soy sauce, sesame oil, apple cider vinegar, cornstarch, brown sugar, green onions, and more provides you with the perfect flavor blend.
This recipe includes all the necessary ingredients that give this dish its flavor, with alterations to stick within the diet's boundaries.
While we covered one version of chicken piccata, this one has a different take on the popular dish.
Still including the popular lemon ingredient, this one is prepared in a skillet as a one-dish meal and adds in ghee, almond flour, tapioca flour, and chicken bone broth. These ingredients and only one pan mean all the flavor with less of cleanup!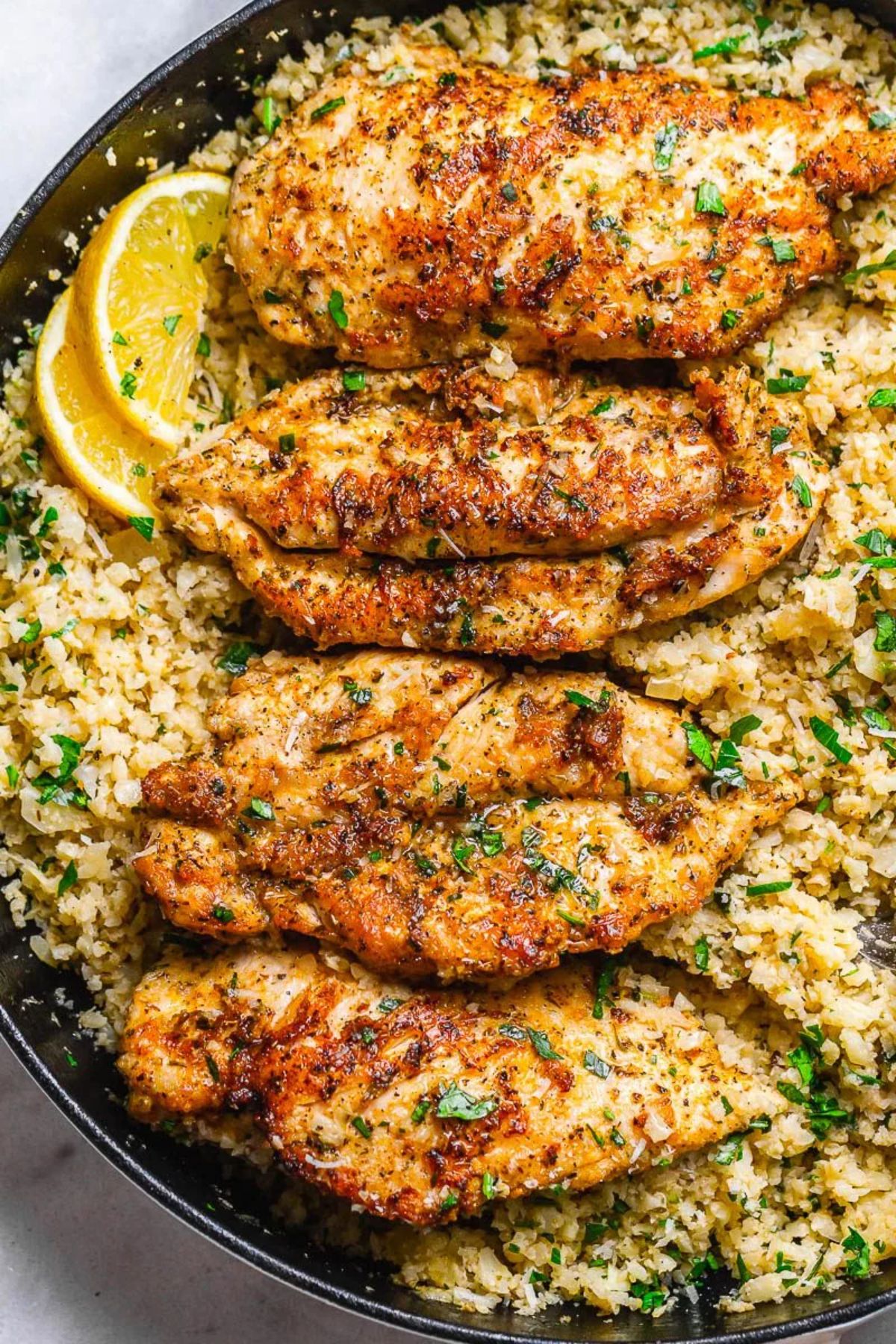 What makes a dish the best it can be if it is not butter? Pairing it with chicken and garlic and serving it on a bed of cauliflower rice gives you a completely nutritious and filling homestyle meal in just 15 minutes.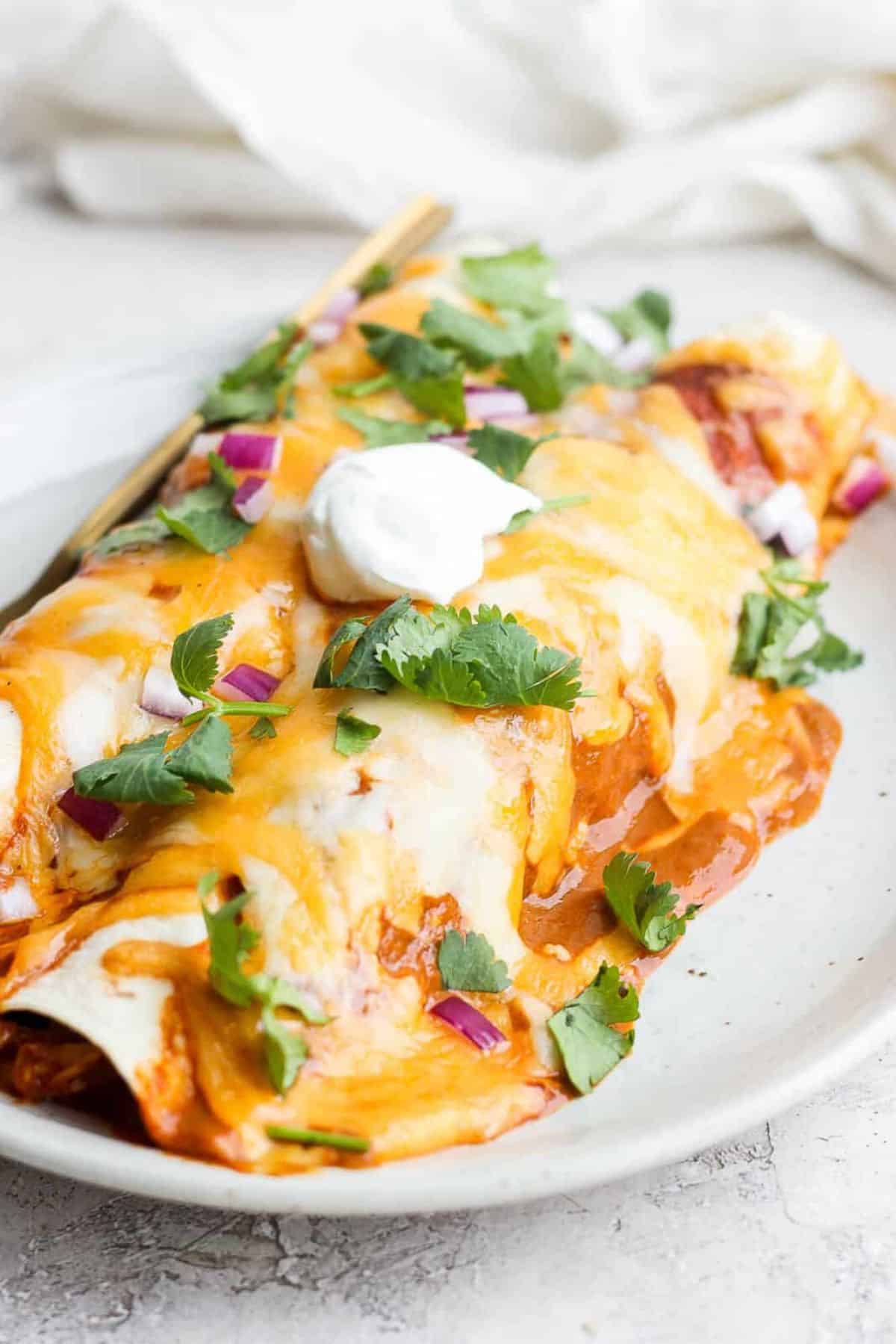 A popular Mexican dish comes in the form of chicken enchiladas.
This recipe incorporates all the ingredients you need to make this hit fit into your diet plan, including the pre-requisite tortillas and quality Mexican seasonings and additions like cilantro, enchilada sauce, onion, and garlic.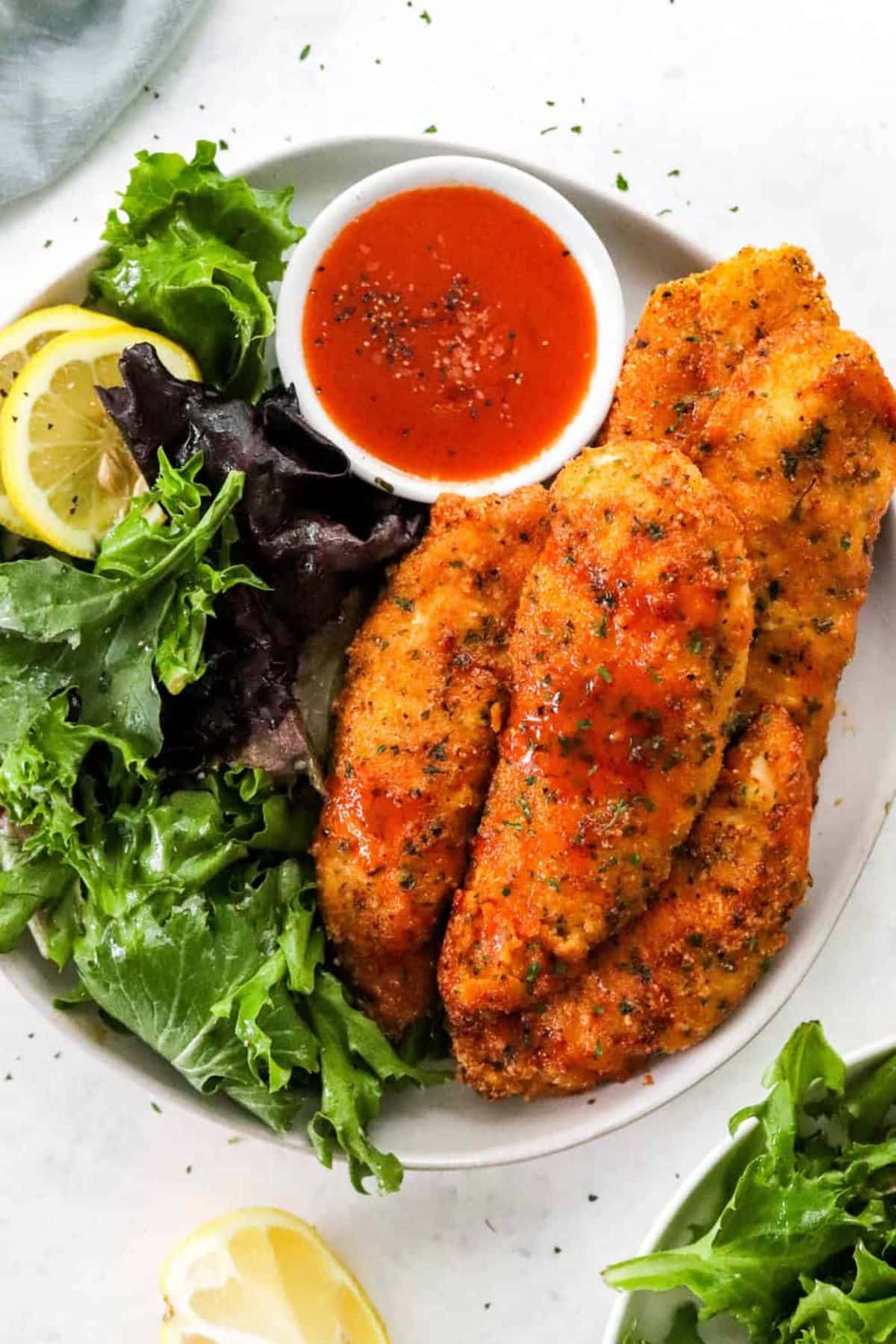 Sometimes we just want to return to the basics and enjoy the front-and-center meals of our childhoods.
This recipe for air fryer chicken tenders gives you precisely what you need with cut-up chicken breast, eggs, almond flour, and a few select seasonings like hot sauce, honey, tomato paste, and pepper.
Throw them into the air fryer, and you have a quick and healthy meal in minutes.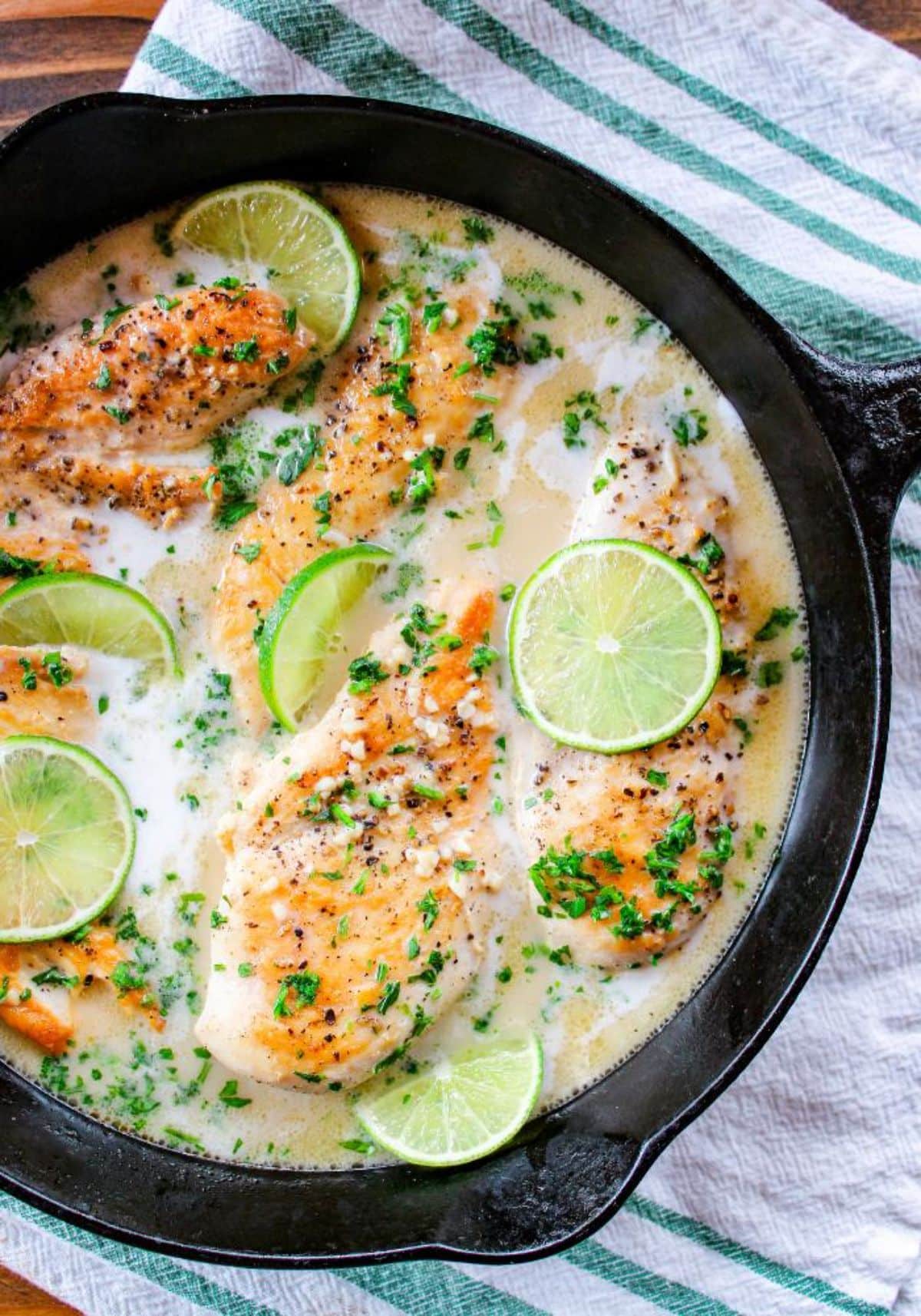 I can't think of anything more enticing than a recipe that includes both coconut and lime and is gluten-free.
This chicken meal brings zest to your taste palette through a creamy sauce that includes chicken broth, garlic, and cilantro that blends all the ingredients into the mix in every bite.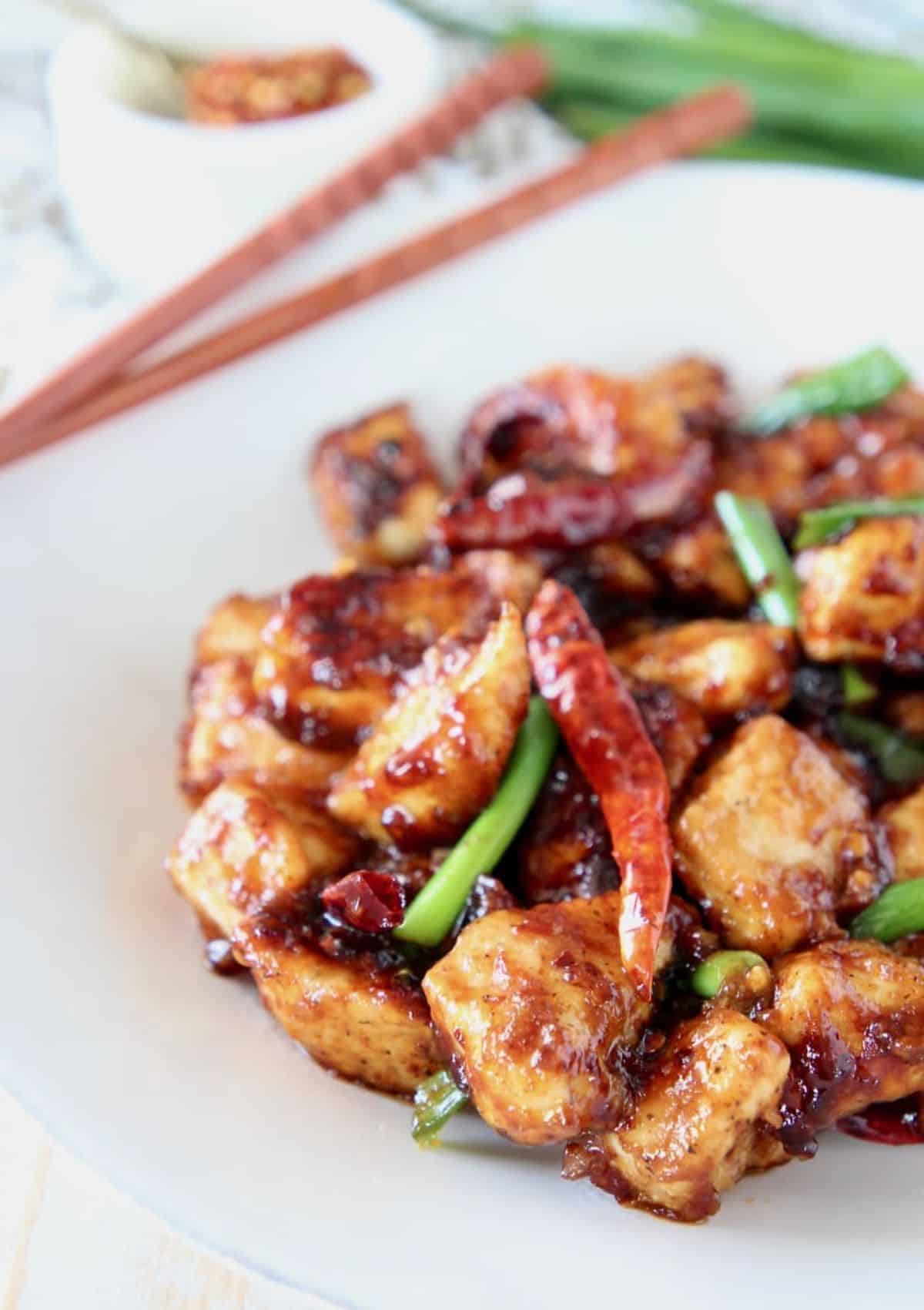 While you can frequently find premade frozen meals for General Tso's chicken in grocery stores, you rarely find a gluten-free version.
With soy sauce, sriracha, rice vinegar, chicken cubes, and a slew of spices, you'll have your favorite buffet item in less than 20 minutes!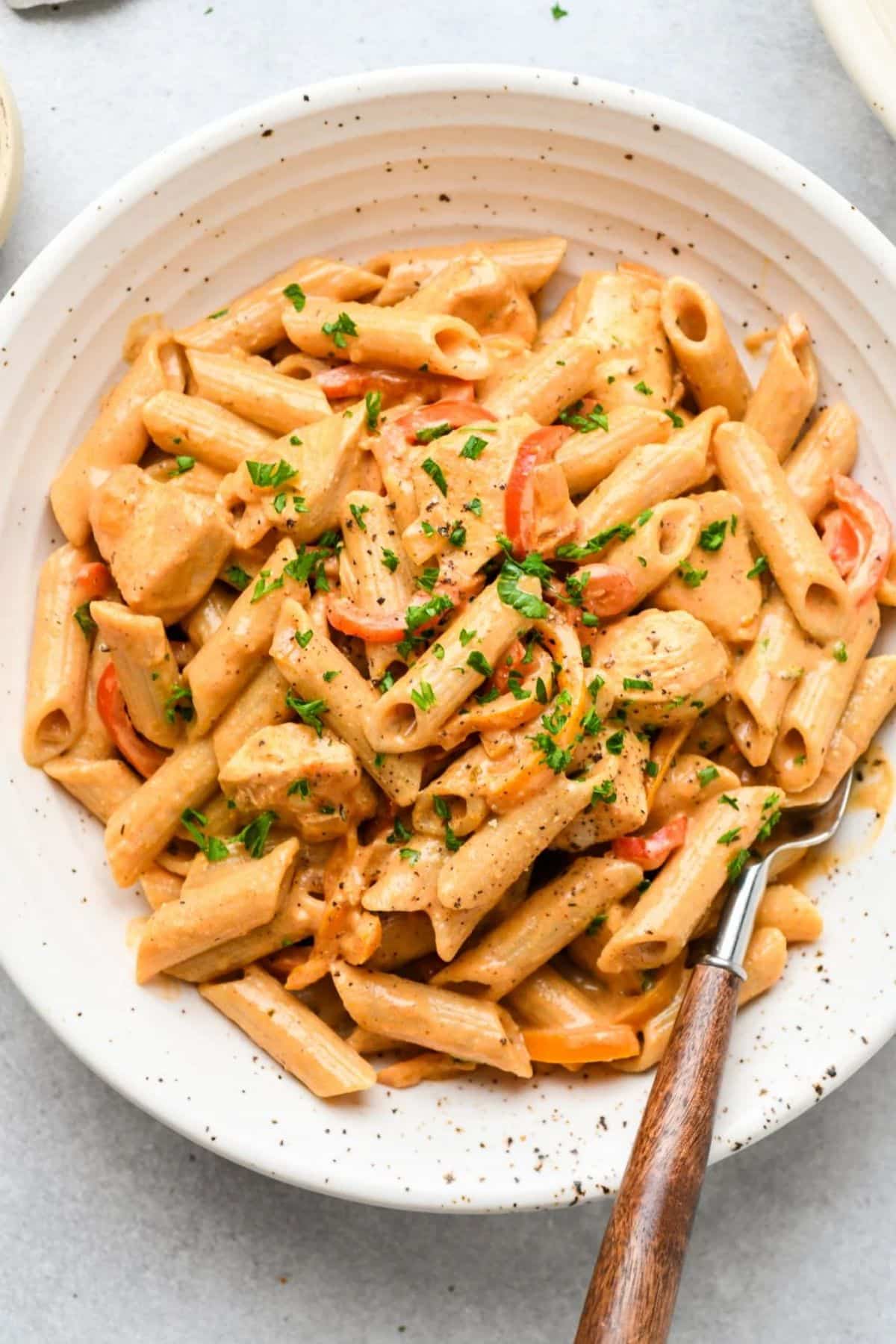 Adding a cajun kick to your meal lineup will excite your otherwise boring chicken meal rotation.
With a gluten-free cream base, tomato paste, peppers, onions, garlic, oregano, paprika, and pasta, you will have phenomenal reactions from others with every bite of this dish.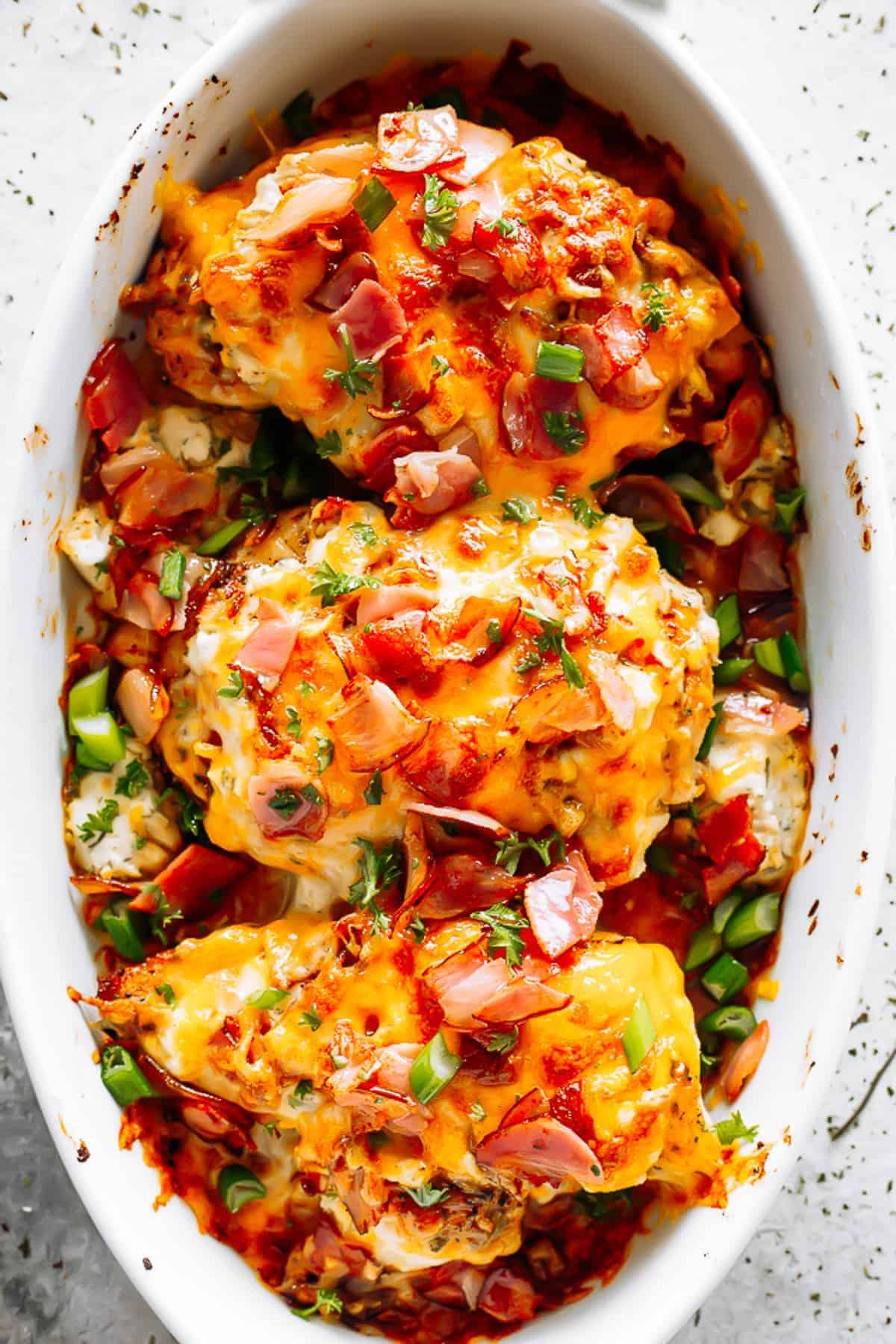 Many people have heard of crack chicken and the top commendations that come with it. However, it is not typically gluten-free. This recipe will be the most requested dinner meal with bacon, chicken, cream cheese, and an assortment of spices.
Take note that you have to make it ahead of time!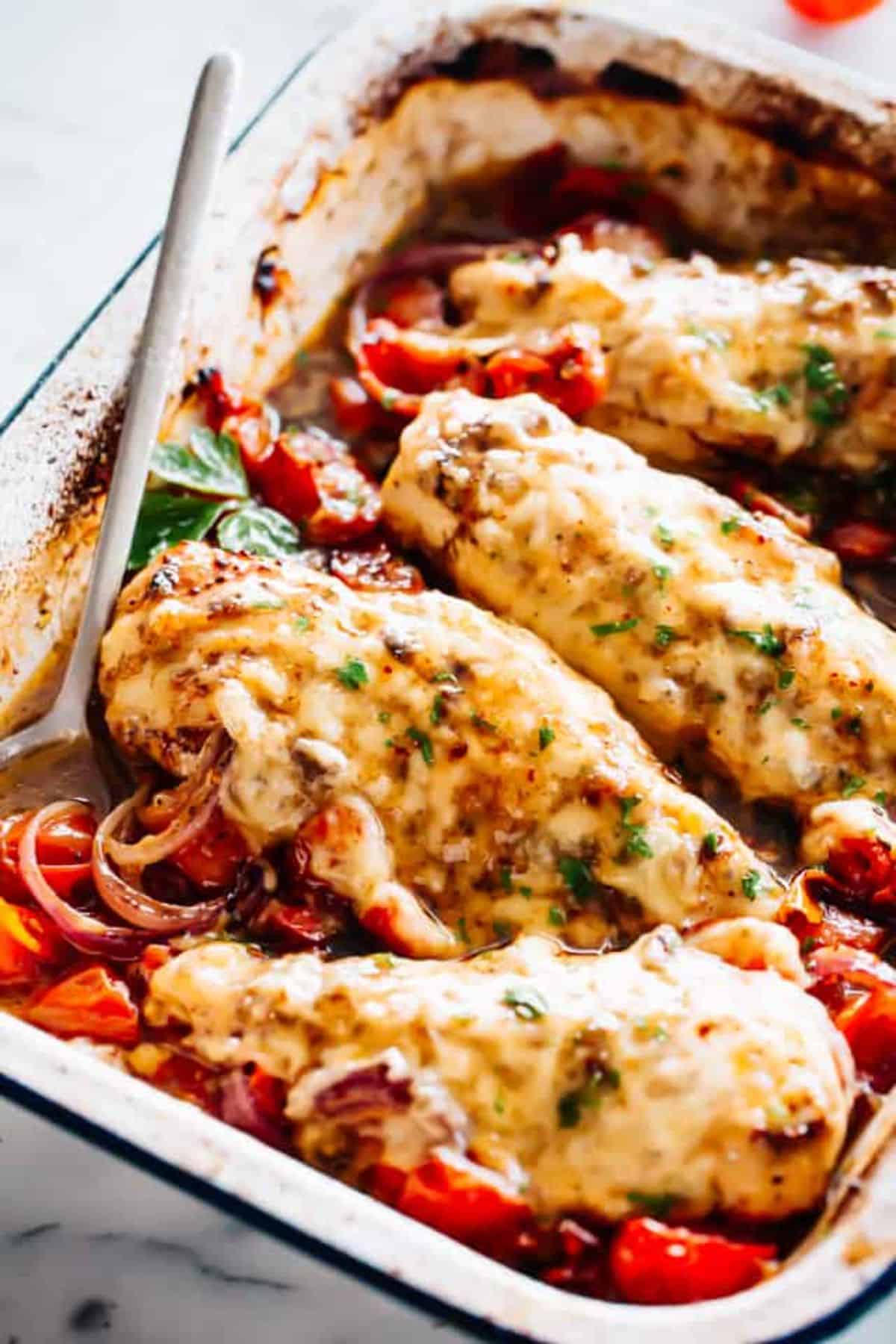 This recipe brings the unique flavors of balsamic vinegar and caprese together for a nourishing and fulfilling chicken dish.
While the outcome closely resembles what you get in restaurants, the ingredients are all gluten-free, making it an excellent option for group meals and holidays.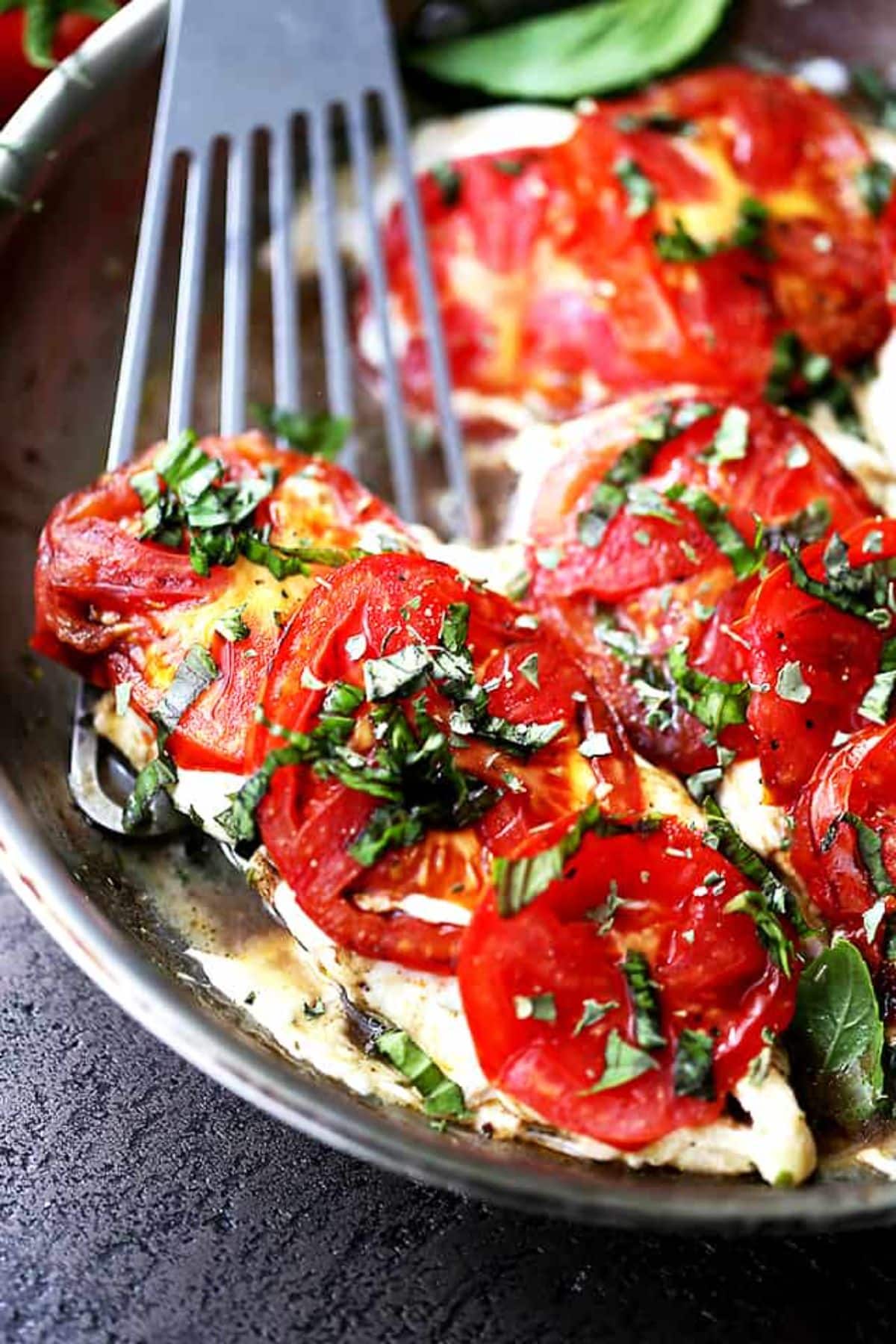 Another gluten-free twist on a popular caprese meal comes in this skillet option. With many of the same ingredients as the recipe listed above, the main difference lies in how you prepare it. Instead of being baked, it comes together as a one-dish skillet.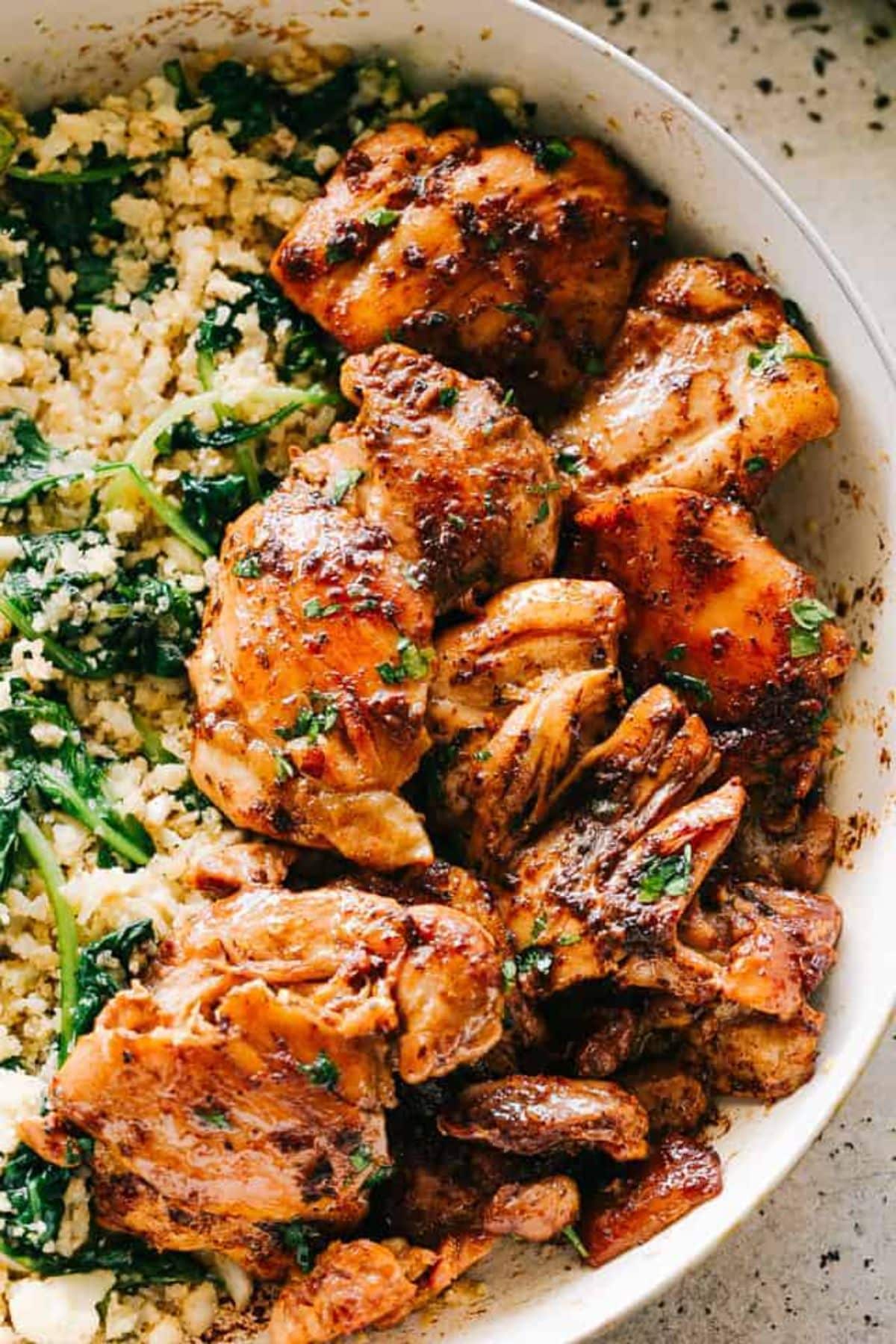 This recipe is a top contender for those who prefer chicken thighs rather than chicken breast. The butter and garlic you add to the preparation make the thighs juicy and tender.
An assortment of spices (garlic, parsley, chili powder, and onion) and adding chicken broth finishes off this recipe.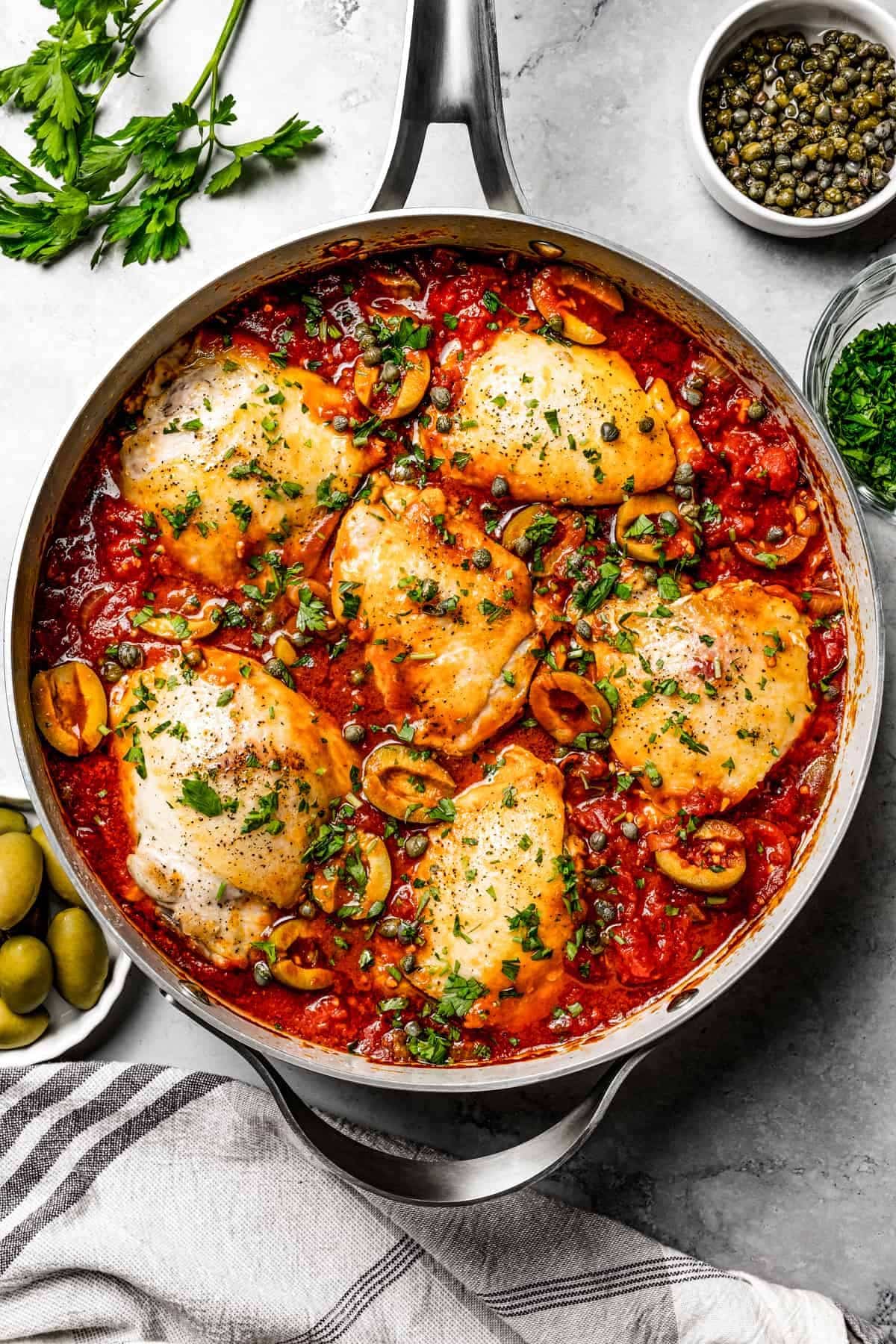 Chicken Puttanesca is a special occasion dish with an authentic Italian feel. While it is typically served with pasta, you can combine it with chicken for a just as a wonderful result.
With tomato sauce and capers as part of the base and olives and onions making up part of the toppings, you are in for a treat with this gluten-free treasure.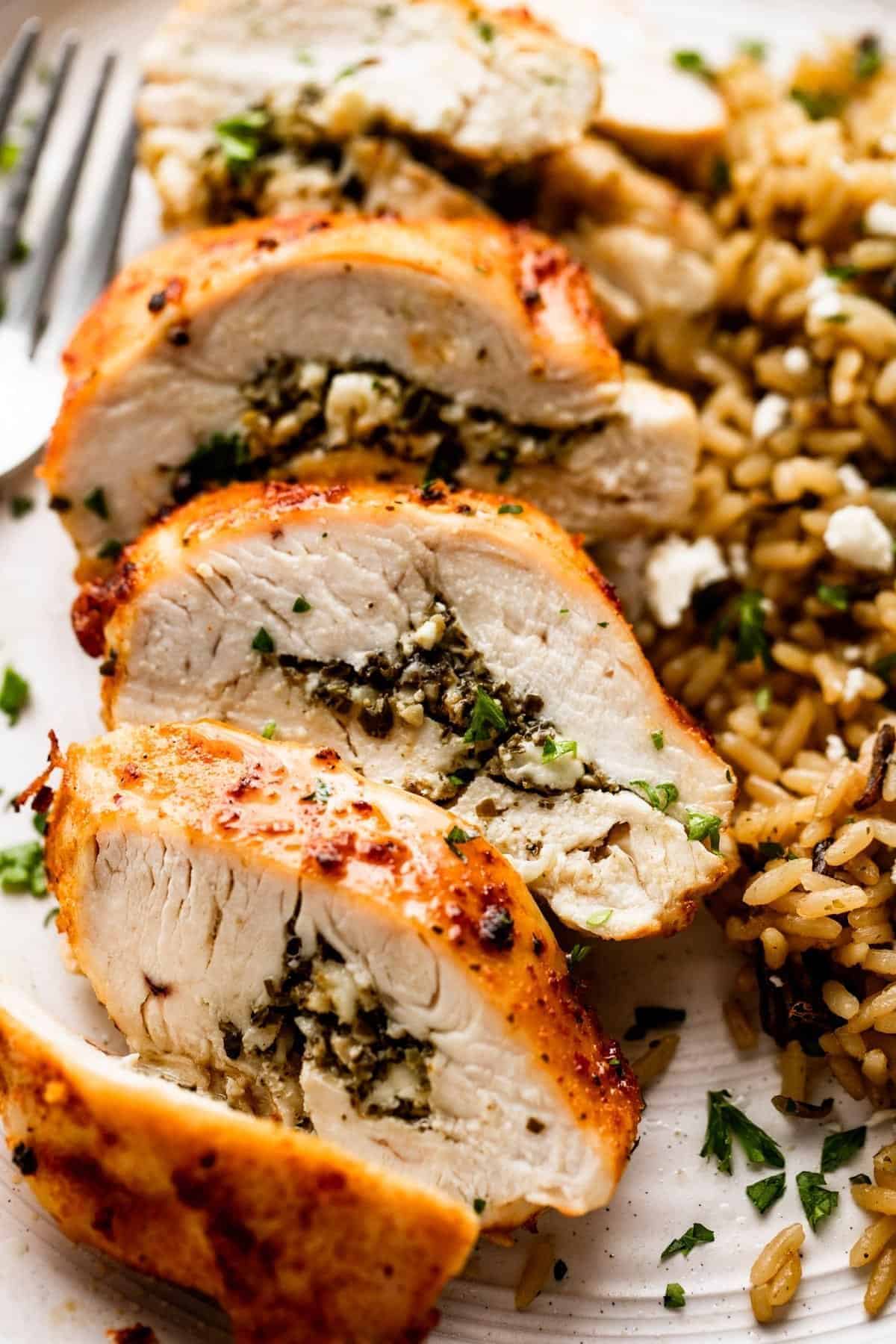 Filled with feta, pesto, and garlic, you get a burst of flavor with every bite of this stuffed chicken breast recipe. Cooking it in the air fryer gives you a crispy exterior without the negative aspects of frying.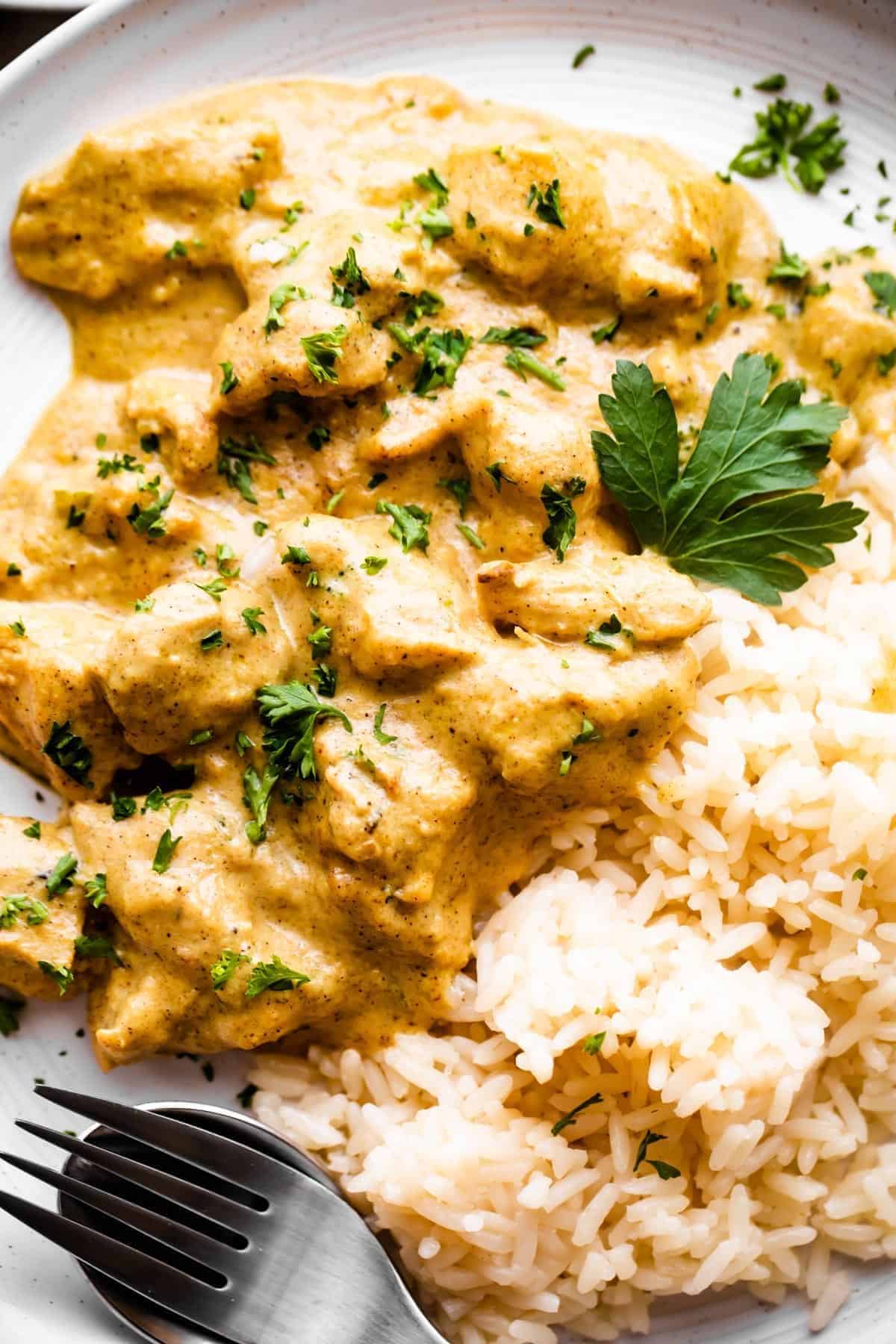 This curry recipe brings together yogurt, lemon, heavy cream, assorted Indian spices, chicken, onions, and cashews for an authentic curry dish that resembles what you are served in your favorite restaurant.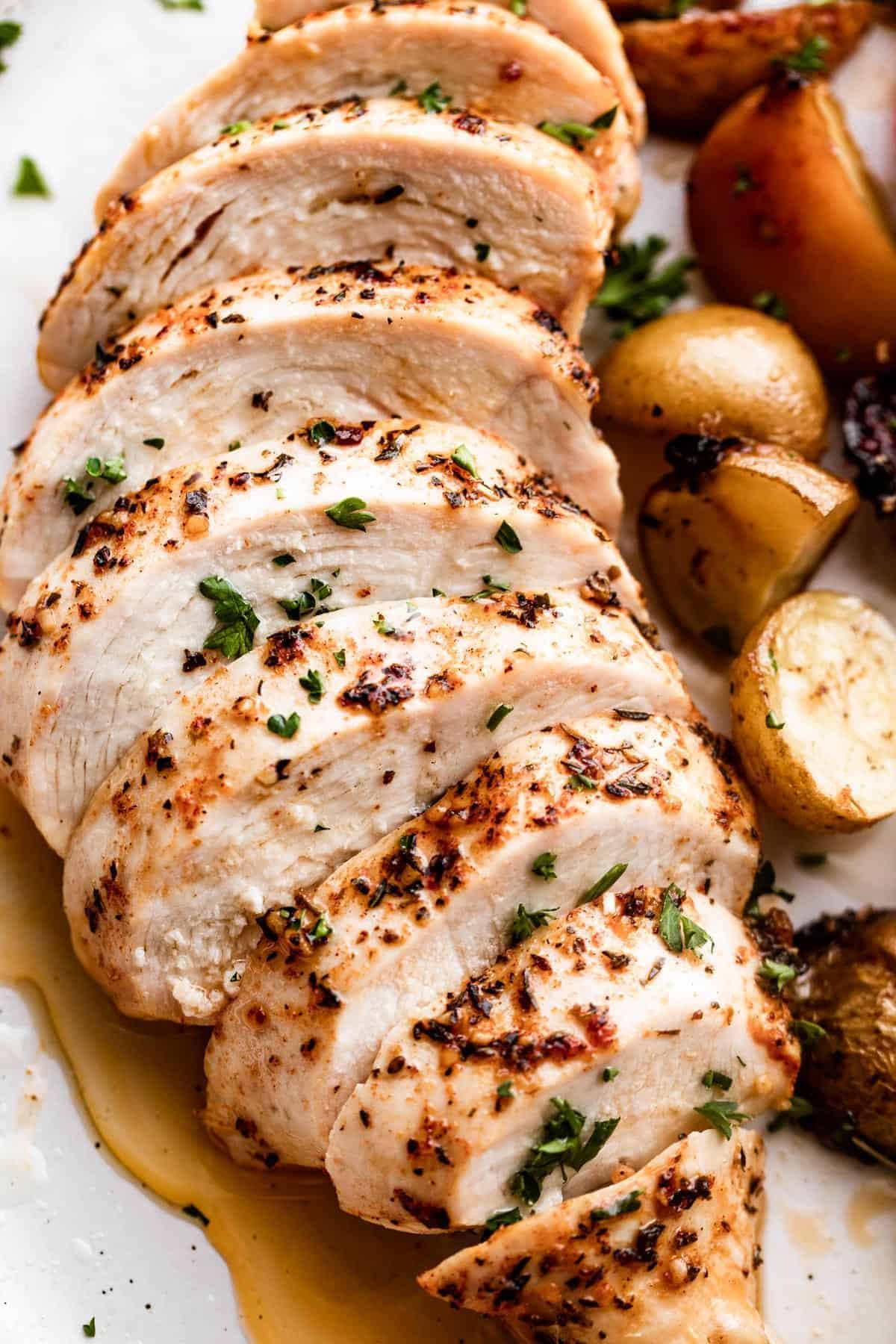 Using a slow cooker, you can easily whip up this chicken breast dinner while you go about your day. With a mix of chicken broth, olive oil, chicken, herbs, spices, and a sprinkle of salt and pepper, you are ready to start the crockpot and go.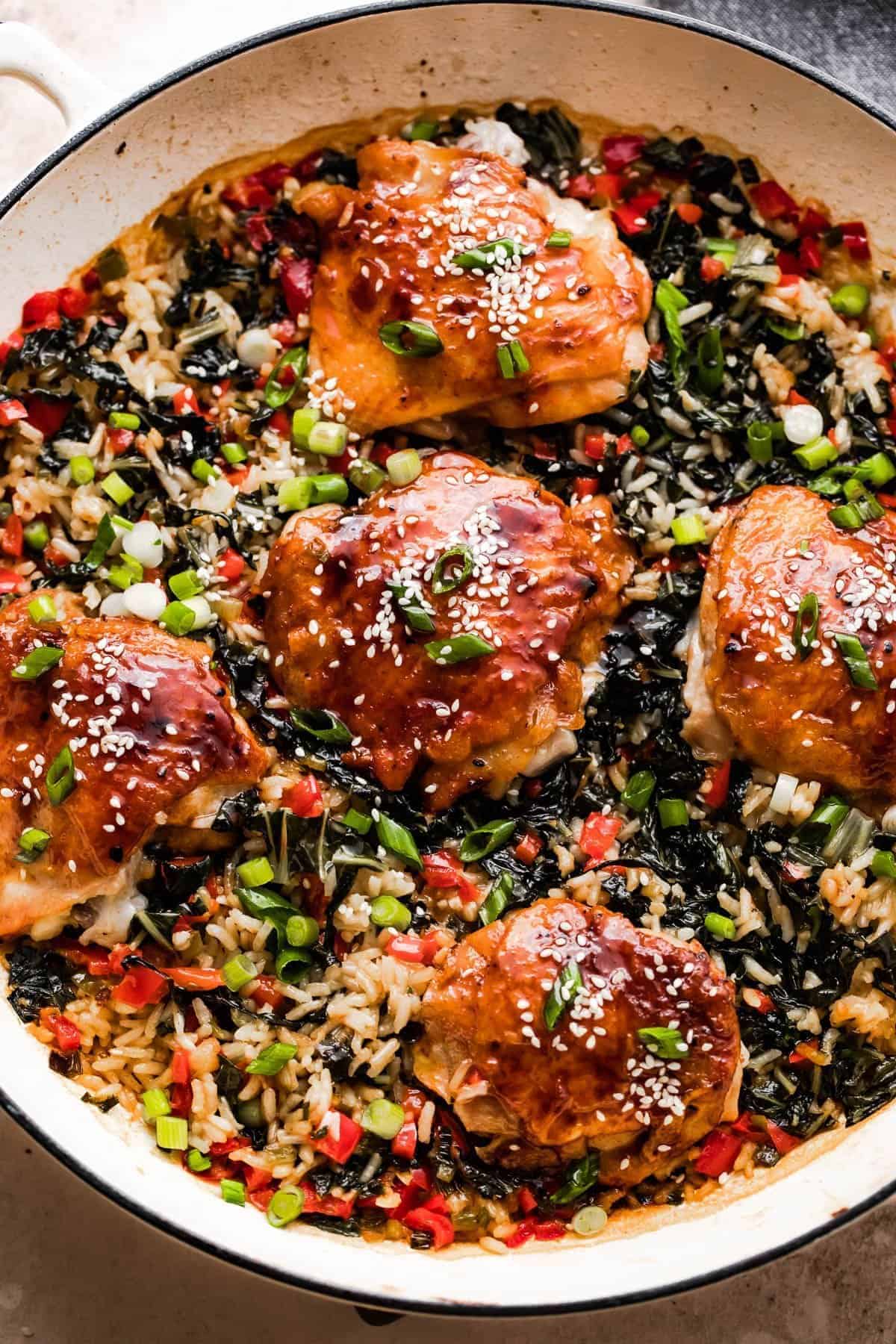 This option is another top contender for those who prefer chicken thighs over the breast. Additionally, this is an excellent recipe for those looking for Asian-inspired gluten-free options.
Ultimately, combining the vital ingredients of soy sauce, honey, chile-garlic sauce, and ginger provides the perfect mix of ingredients in this meal.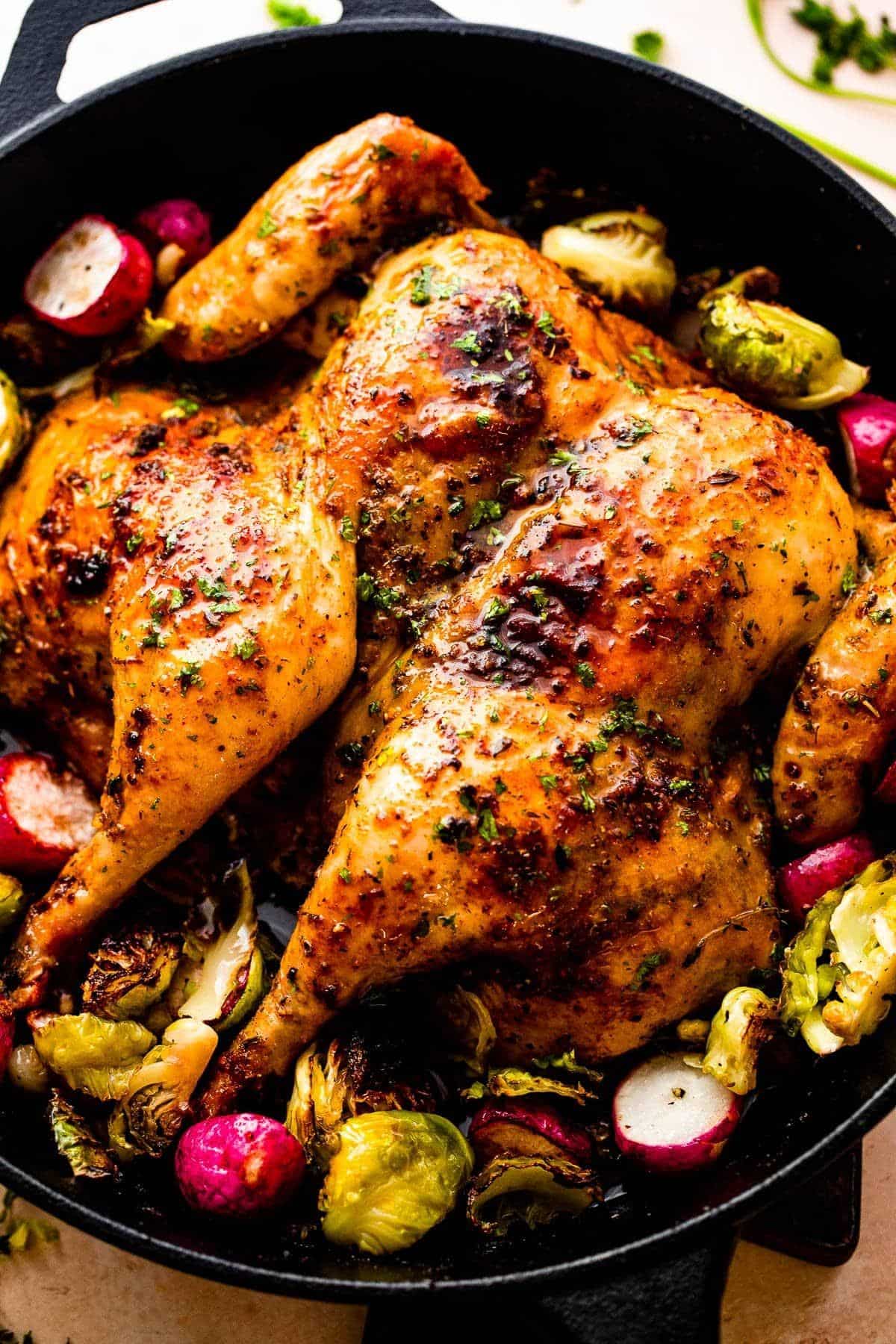 This gluten-free recipe's unique blend of ingredients includes lemon, herbs, spices, garlic, and an exquisite butter rub. This meal consists of a whole chicken instead of breast or thighs, making it ideal for large family dinners and holidays.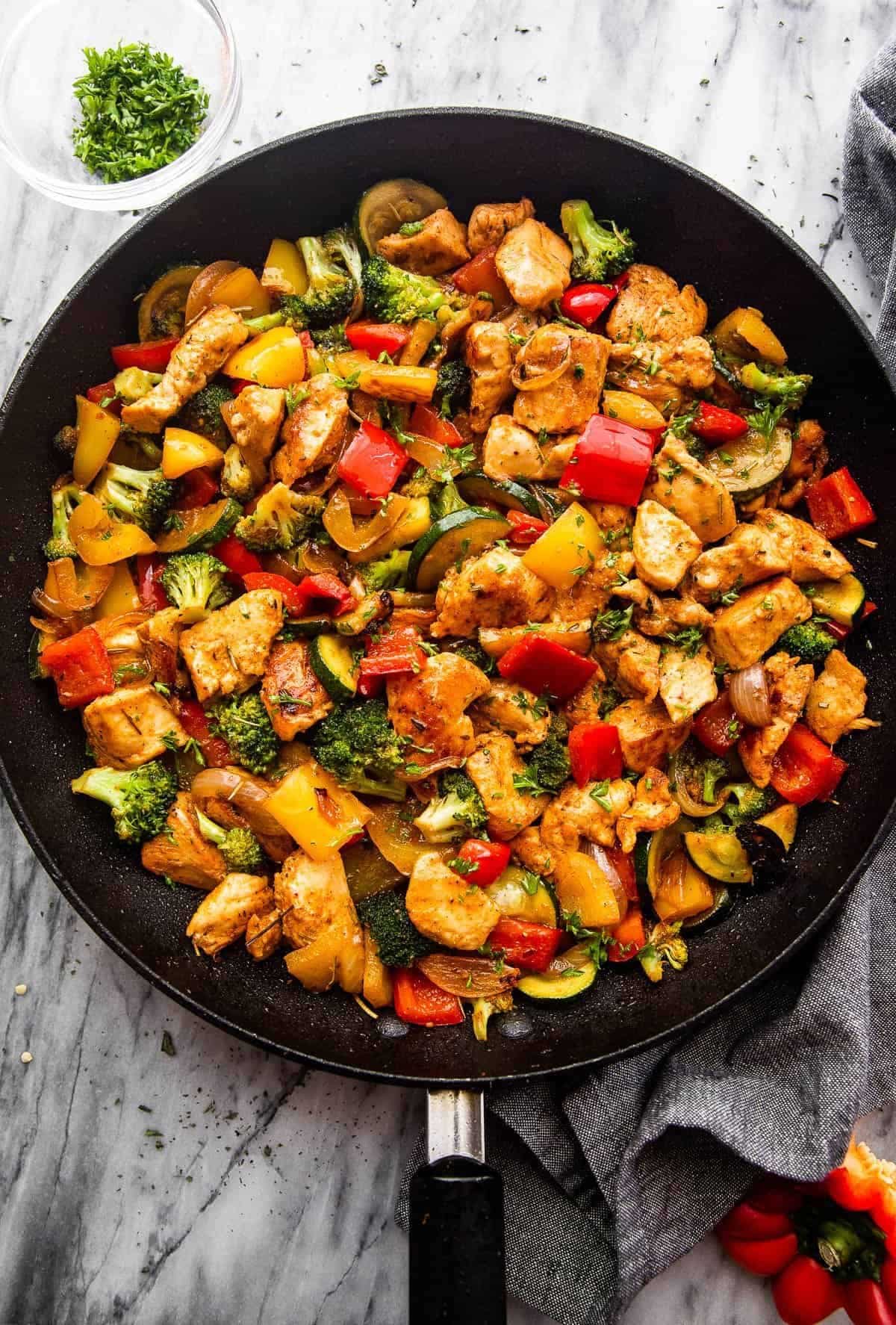 This chicken and vegetables skillet is the meal you need during those busy times in the week when you need to get something on the table.
Chock full of your favorite vegetables and cooked up in one pan with chicken, olive oil, chicken broth, and various seasonings, this recipe will be a hit with your whole household.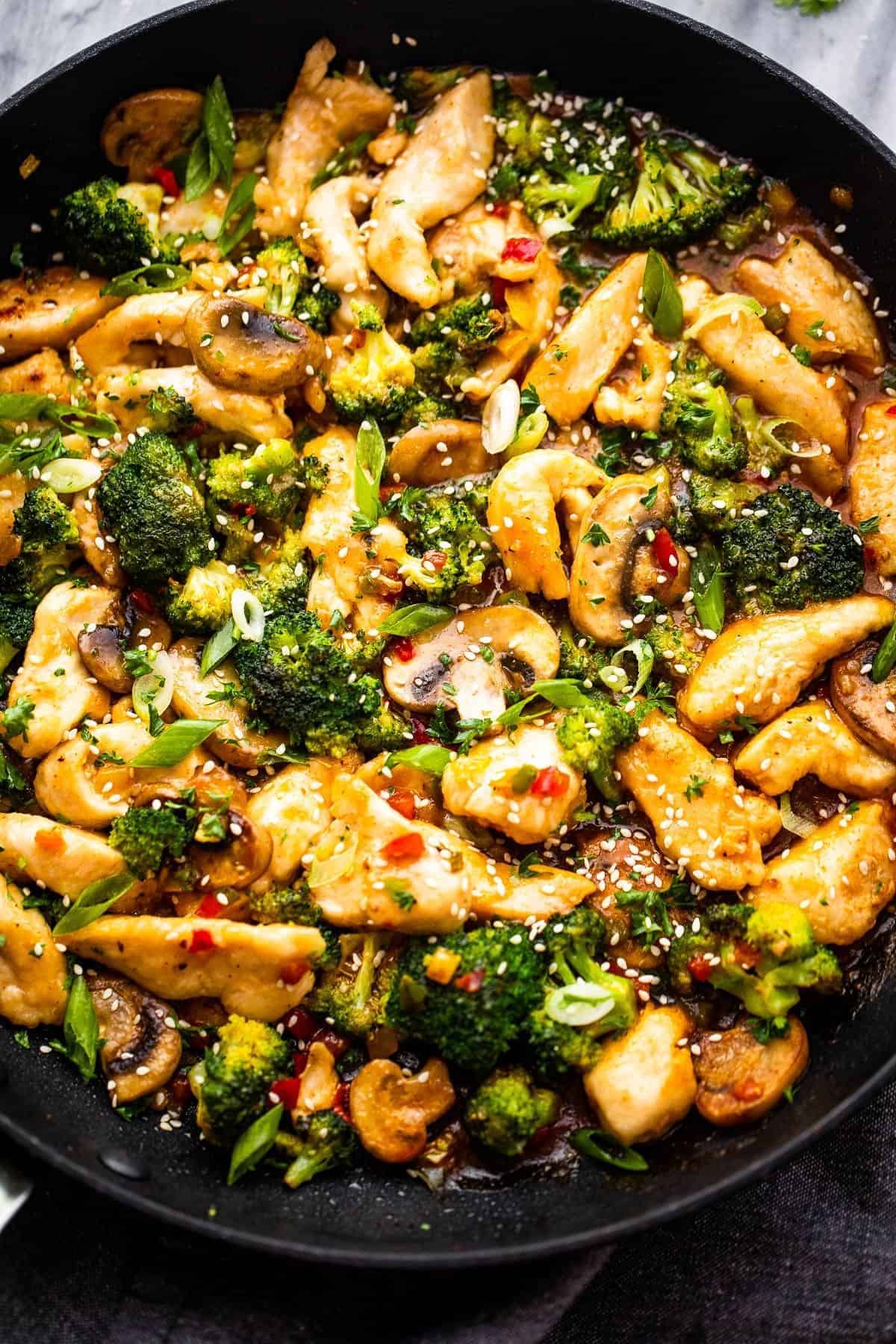 If you are a fan of sweet and spicy, then you will want to try out this version of Hunan chicken. Not only will you have a protein-rich meal, but the perfect blend of sweet and spicy with soy sauce, oyster sauce, and chili paste puts it over the top.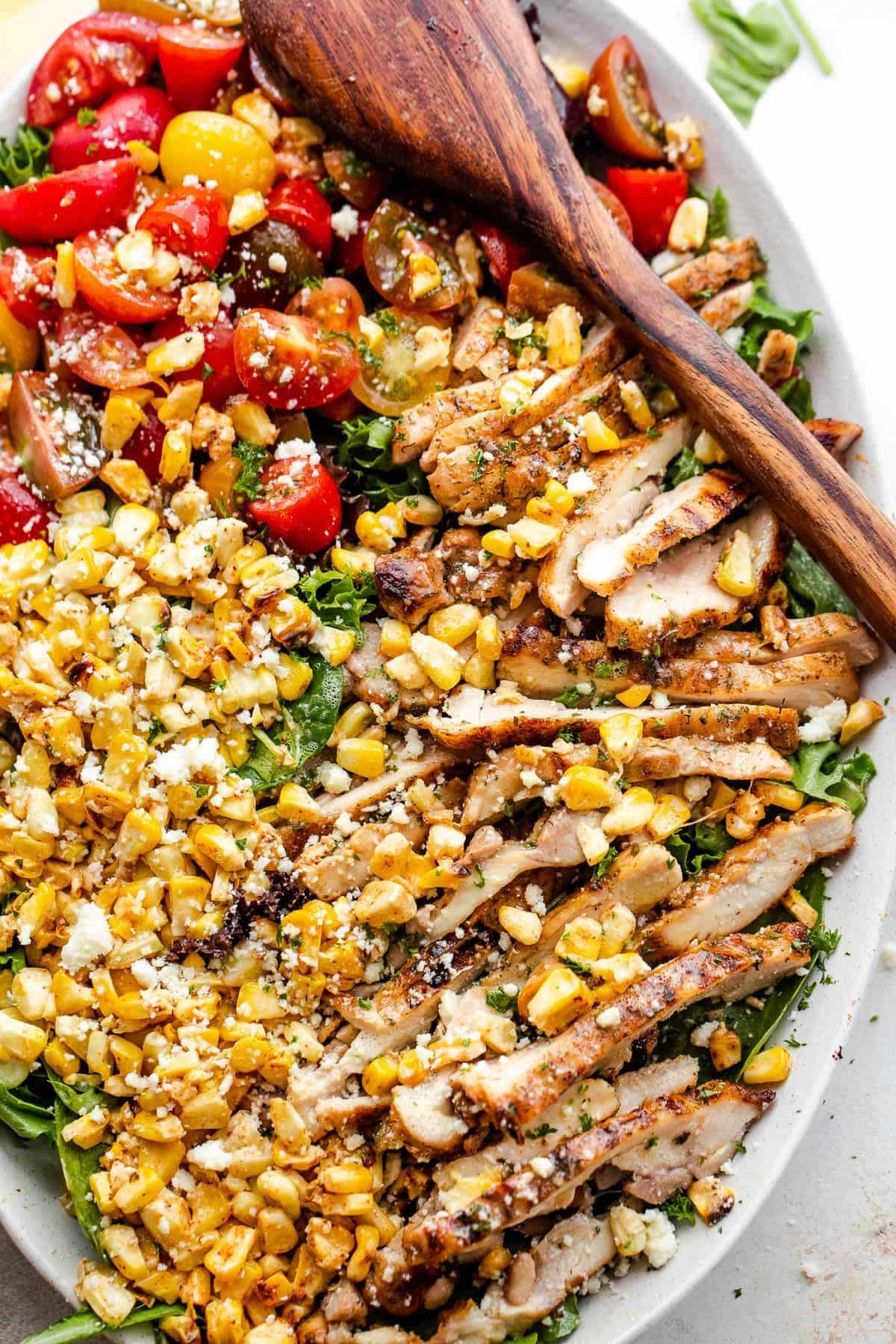 When you're in the dog days of summer and can't bear the thought of cooking a meal, this Mexican street corn salad is an excellent option.
With a base of corn on the cob, cream, mayo, ancho chili powder, and a topping of grilled chicken, you have the addition of protein with all the essentials of a proper salad.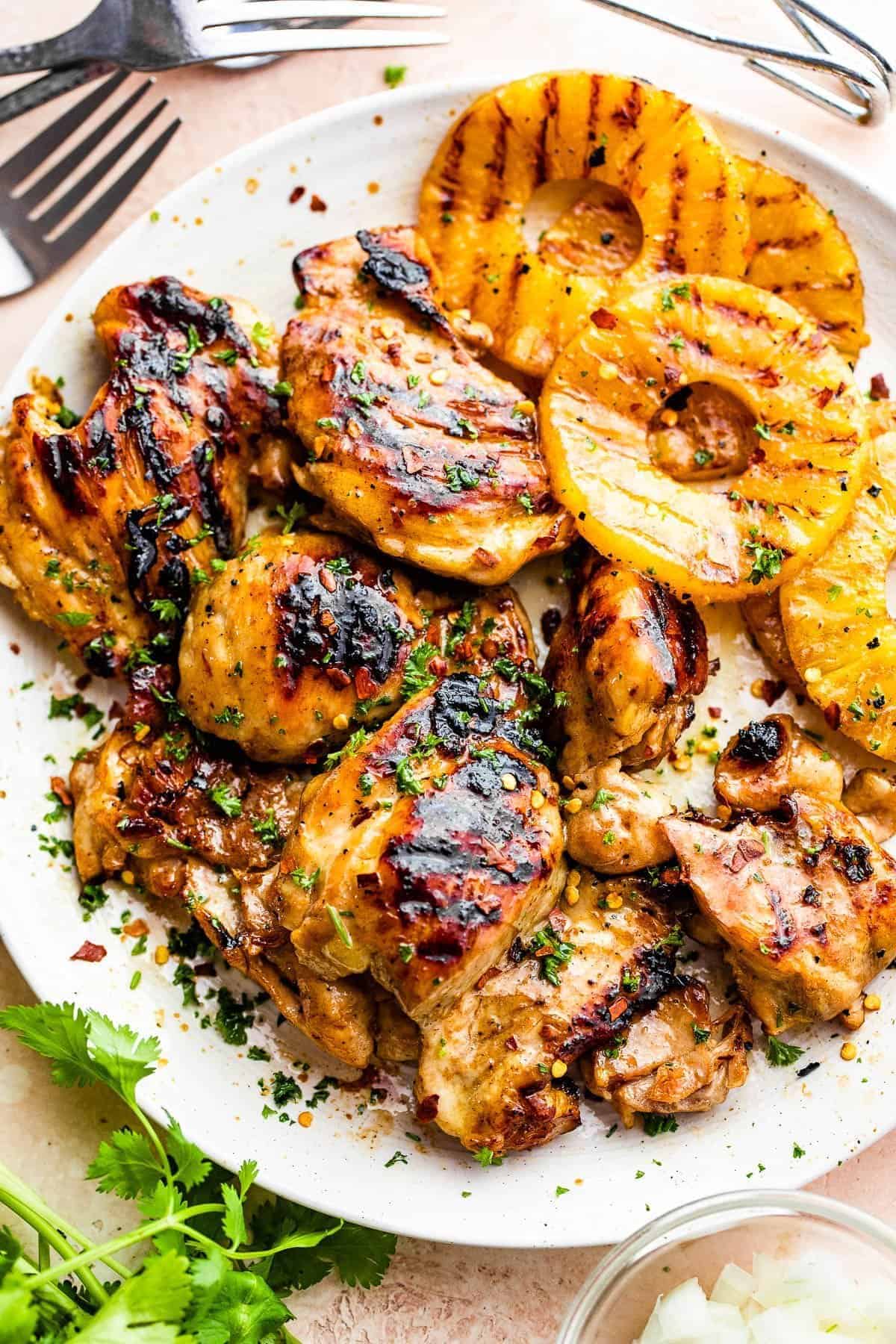 You may not think that anything marinated in beer can be gluten-free. However, the cooking method has a big part in the ingredients' effect on the body. This recipe calls for a marinade that chicken thighs rest in, which is then cooked out through grilling.
You add in chipotle peppers, adobo, maple syrup, several kinds of vinegar, and spices to get the perfect marinade for your chicken. The result is a delicious treat for any fan of chicken.
Final Thoughts
Finding gluten-free chicken ideas to break up the monotony of your standard meal plans and rotations can be challenging.
However, this guide will provide you with many ideas to spice up your meals, all gluten-free, healthy, and ready to go for family and group events or even for solo meals.
Check out our 47 insanely delicious chicken recipes that we compiled into this guide for your meal inspiration. Do you have one that we should check out? Let us know in the comments.