"What's for dinner?" is even harder when you have to create gluten free meals from pantry staples.
Here are some family-favorite meals that I turn to whenever I don't know what to make for dinner, and I don't have time to run to the store for extra ingredients.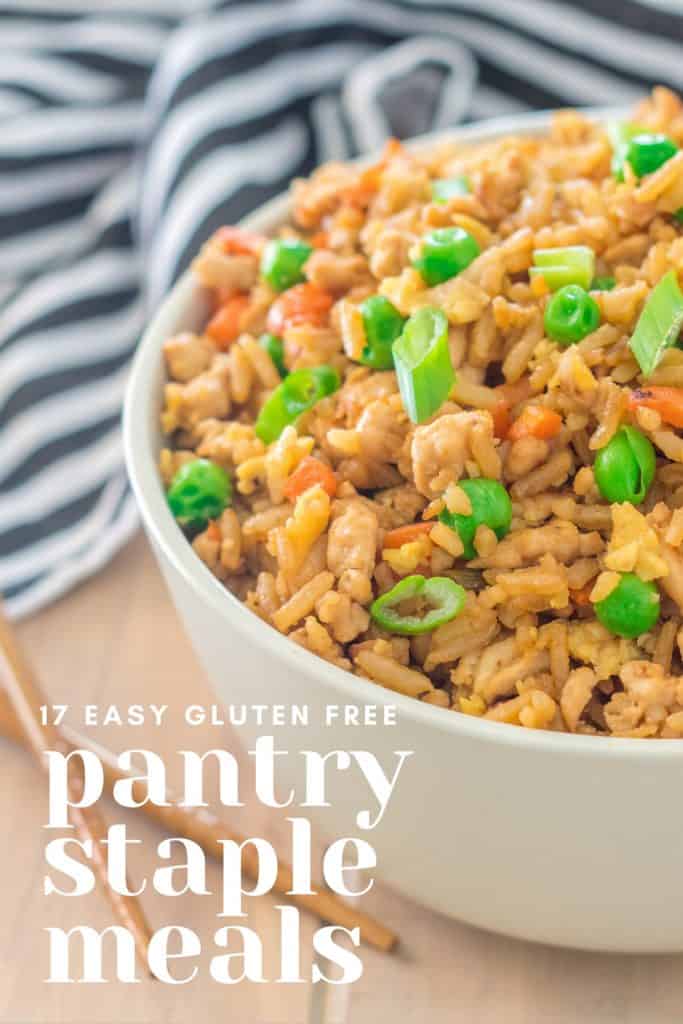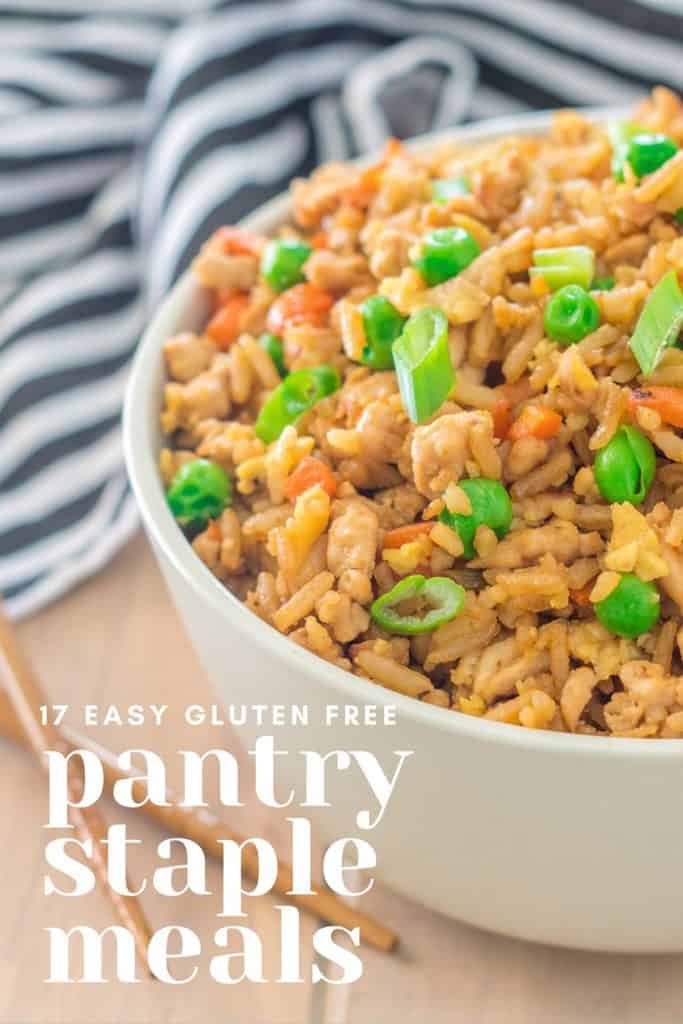 I consider "pantry staples" to be canned food, dry items like pasta and rice, potatoes, onions, carrots, frozen veggies, and frozen chicken or other meat that many people usually have on hand.
I try to note ideas for substitutions, to help you use what you have in your pantry so you don't have to go to the store. While many of these recipes do have meat, they aren't meat-centered recipes like meatball and spaghetti. You can easily omit the meat, or the chicken for ground beef, to use what you have on hand.
Which easy gluten free meals using pantry staples are you going to make first?
Easy Gluten Free Meals using Pantry Staples