Gluten Free Southwest Pasta Salad has a kick you won't get from a regular Pasta Salad! Perfect for summer potlucks.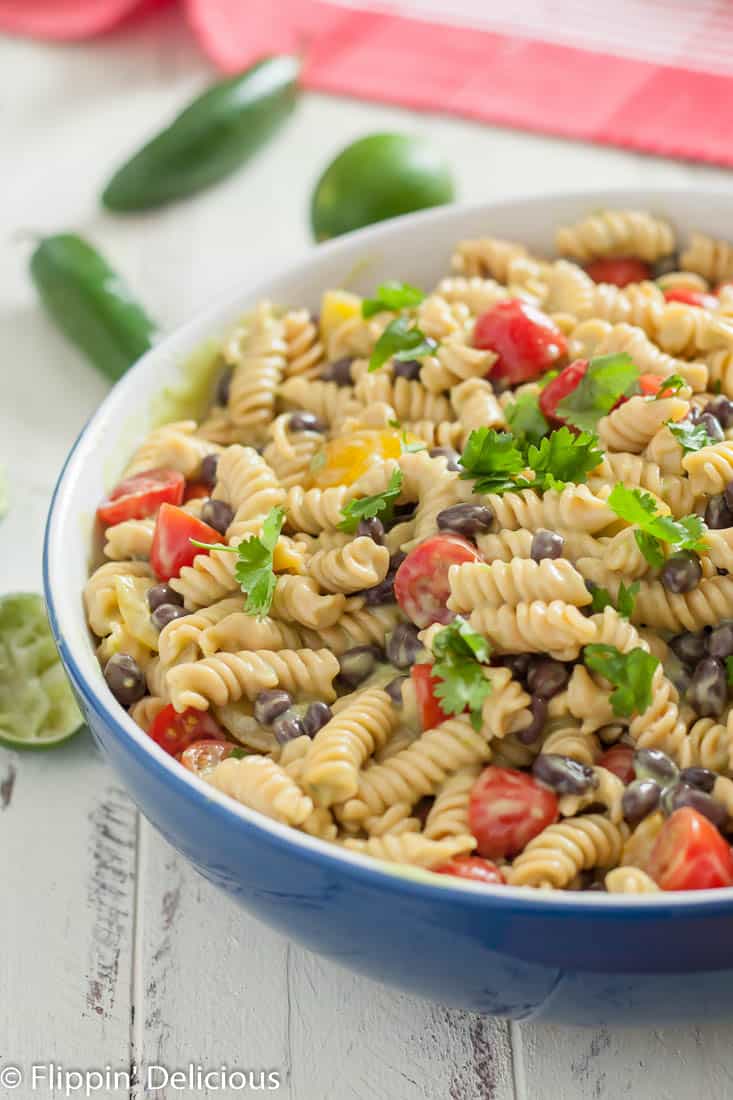 Growing up most of my life in New Mexico, I have developed a love for all things Southwestern flavored. I like my food with a lot of flavor, and when I make savory dishes I find myself being inspired by the classic southwestern flavors I grew up with.
Now that it's summer, everyone is going on picnics and attending potlucks or barbecues. And I sometimes get kind of stuck on what to bring along to these parties. I don't want to bring the really typical foods, because someone else is bound to bring rolls or a pan of brownies. And obviously, you want your dish to be the one that is finished off first, everyone raving and asking for your secret recipes. You don't have to look past this post, because this gluten free southwest pasta salad is the recipe that will get you that reaction you're wanting.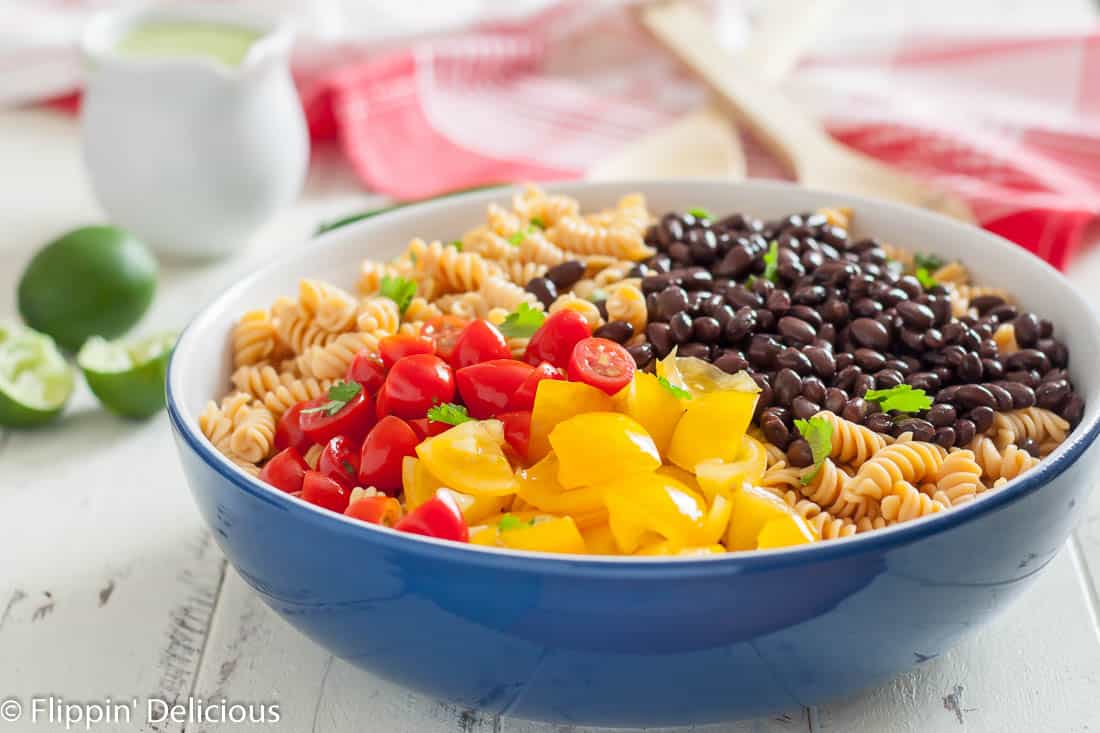 I use a lentil pasta for this gluten free southwest pasta salad recipe. It has a really good taste(no one will really know that it's made of lentils). The only thing to keep in mind with this recipe is that the lentil pasta definitely tastes best at room temperature, so don't serve this pasta salad cold.
The thing that makes this recipe incredible is the dressing. It takes just a few minutes to throw together in your blender, and you just pour it straight onto the pasta.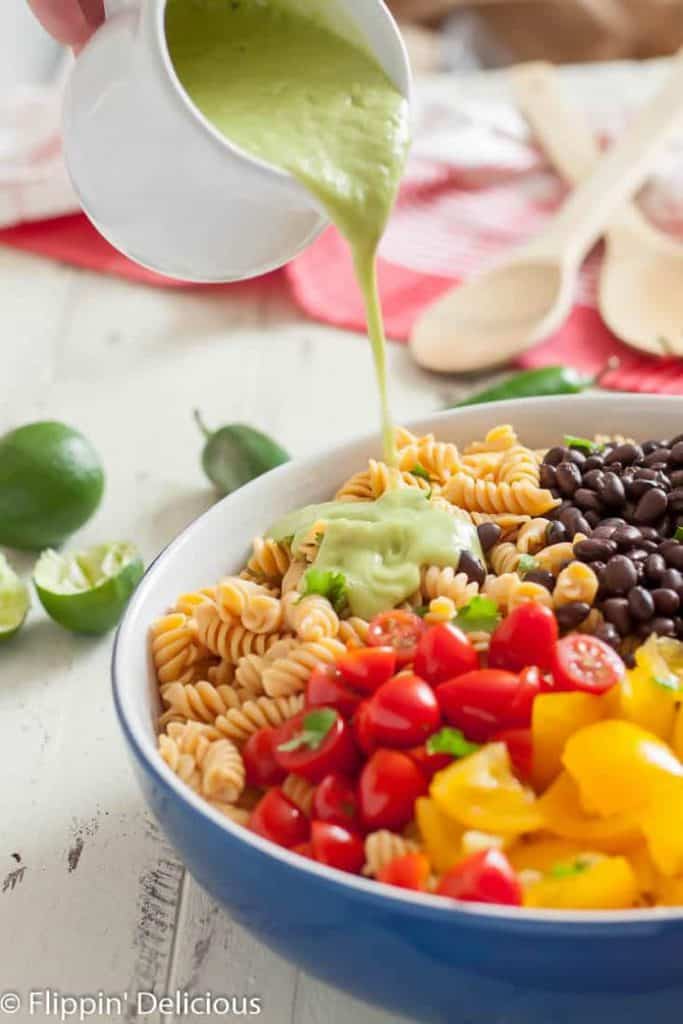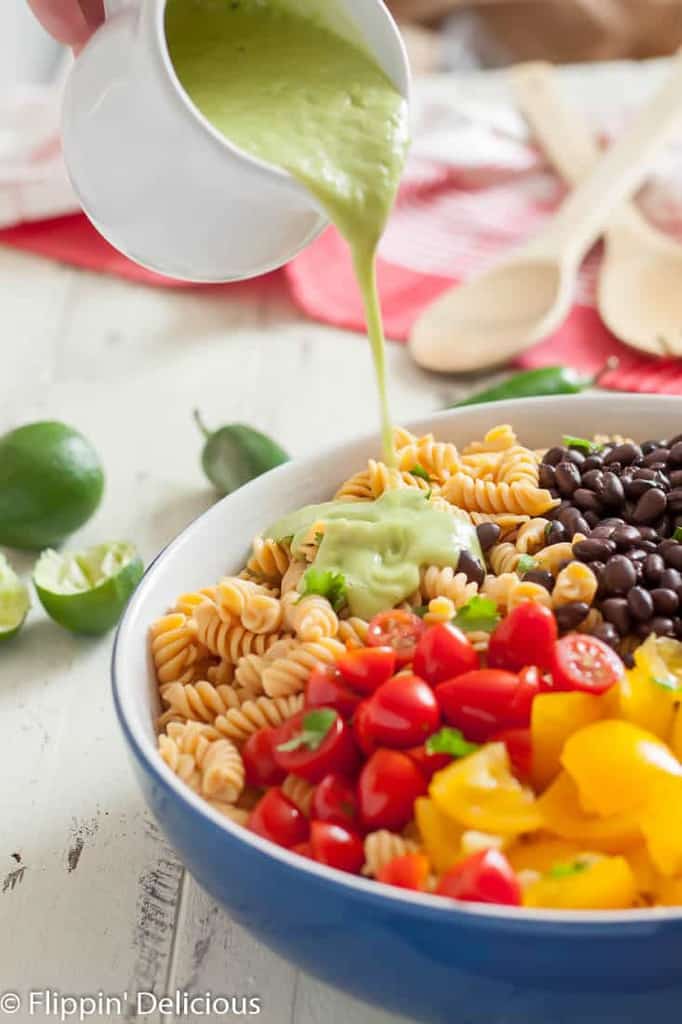 The dressing is so creamy with the avocado. Avocado is really one of the perfect summer foods, and it has an important place in this gluten free dish. Even though there's an entire jalapeno in here, it's not spicy. No two jalapenos are created equal, but if you're wanting a dressing with a kick, I'd add a second pepper.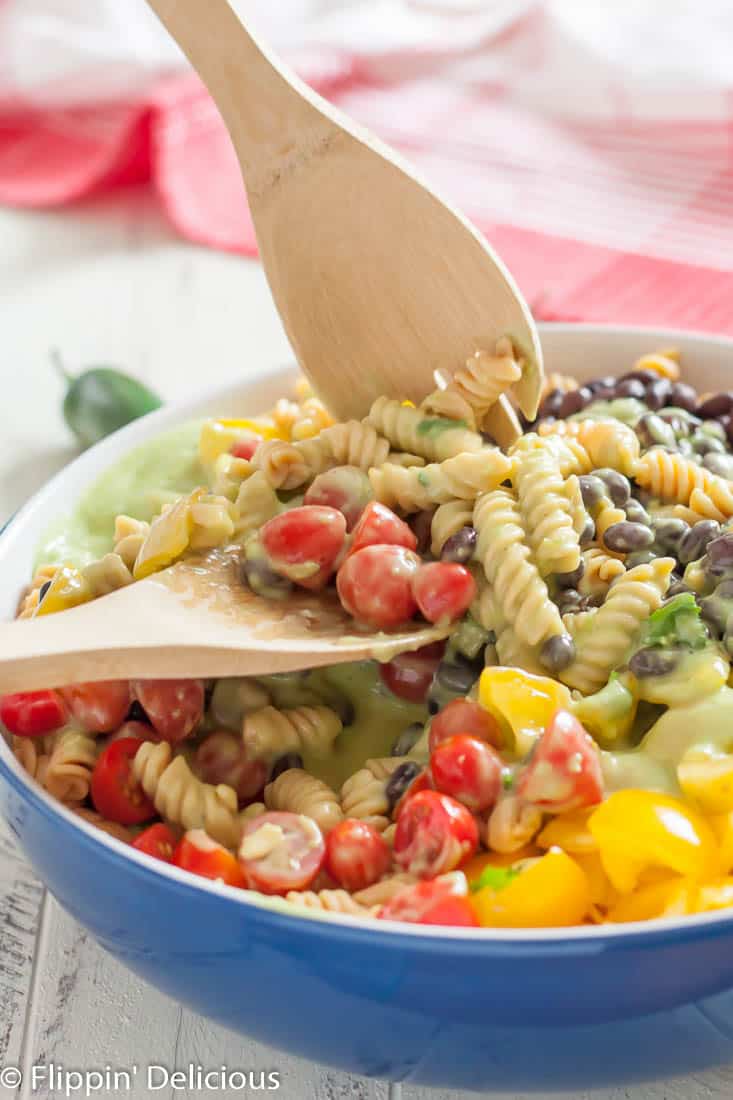 You can also add some toasted pumpkin seeds to the salad after you've mixed it, if you want. I liked it both ways. I toasted some up, and then forgot to add them until I was halfway through eating! Oops. It was delicious either way, though.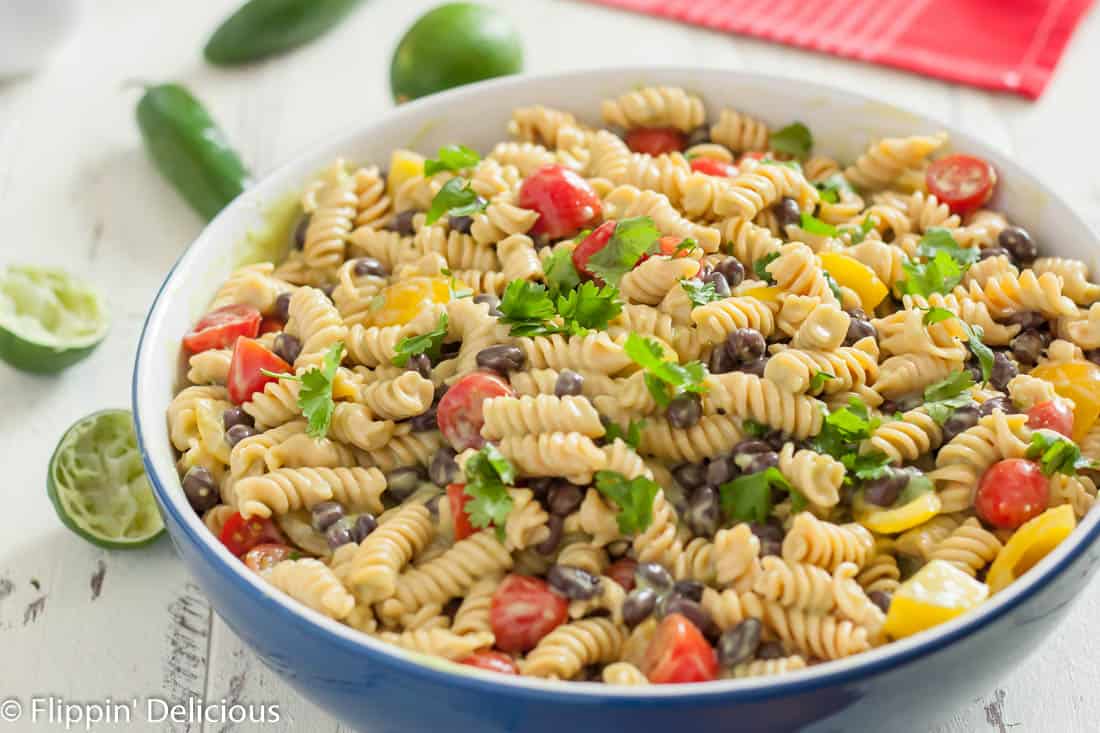 You are guaranteed to be the belle of the ball, or picnic, with this recipe. And if you're worried about a gluten free dessert for your kids, who will inevitably have a melt down when you tell them that they can't have the gluten-full brownies and cookies, don't worry; I've got you covered. Bring along my soft frosted gluten free sugar cookies, or my gluten free red velvet cupcakes for when your kids decide they definitely need a little more sugar. Or to share with everyone and wow them with your gluten free baking skills. Or to just eat alone. Either way, you definitely need some cookies or cupcakes to go along.
Another healthy twist on a classic salad is this Healthy Broccoli Salad from Healthy Seasonal. It uses greek yogurt instead of mayo!