Grilled Gluten Free Teriyaki chicken recipe is the perfect dinner for a summer night at the grill. Tangy and moist, you'll be making this chicken again and again!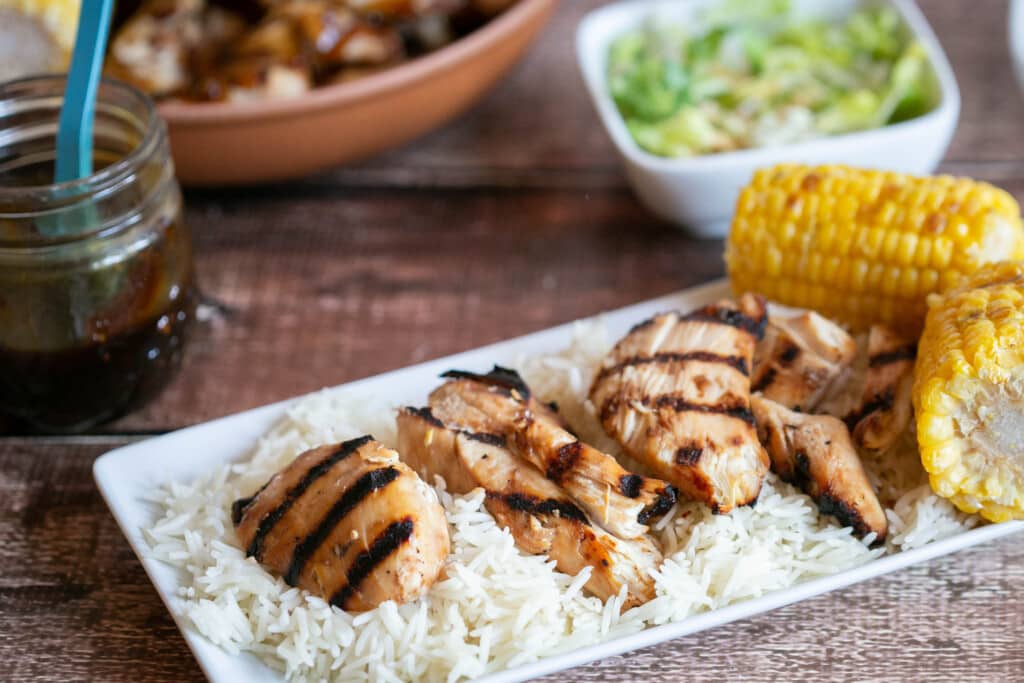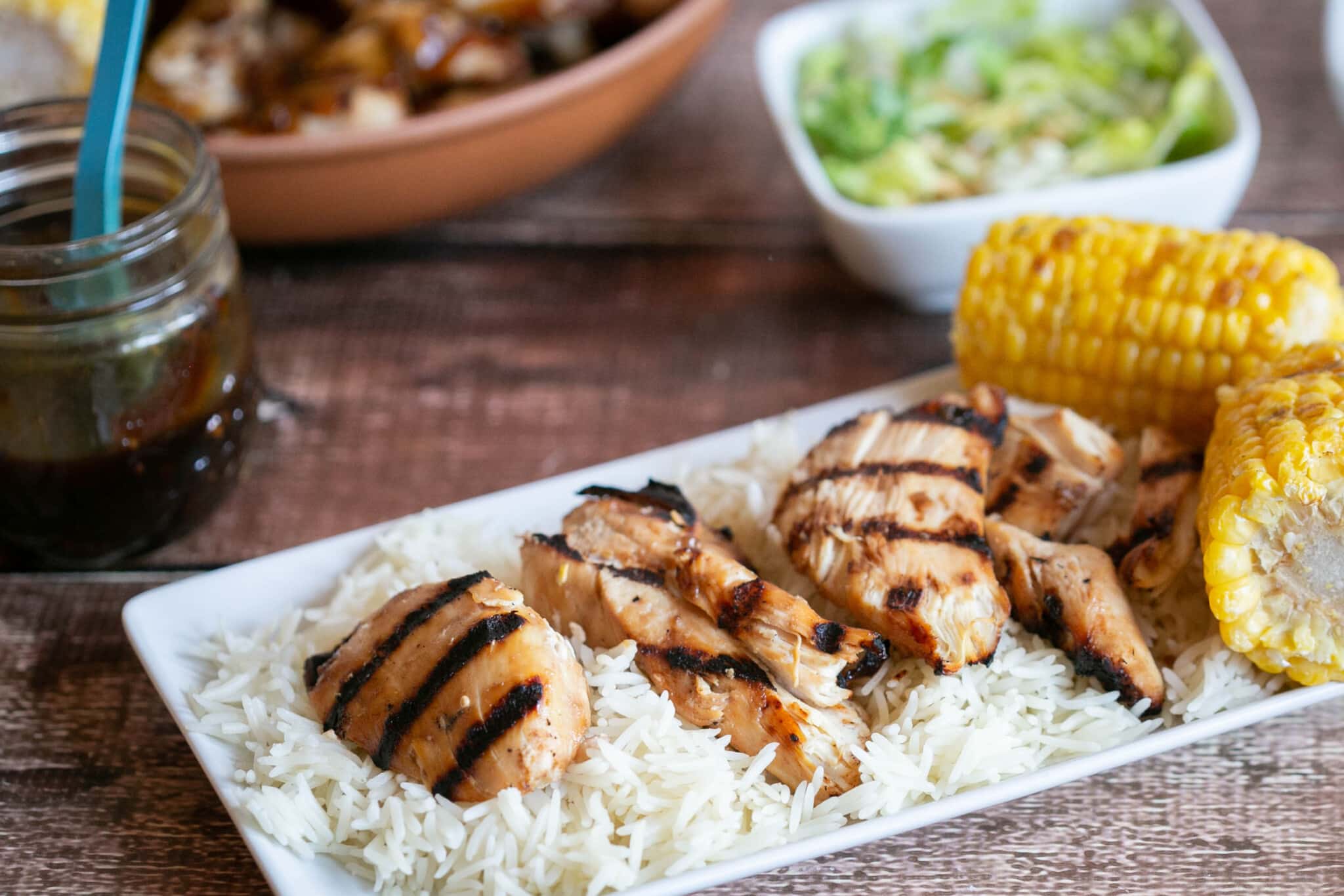 A few days ago I was getting my girls out of the car after a visit to my mom, and I could smell one of my neighbors barbecuing.
It's summer, and you can smell the grilling festivities a few nights a week.
But whenever I smell the smoke from meat cooking in someone else's backyard, it makes me want to fire up our own grill.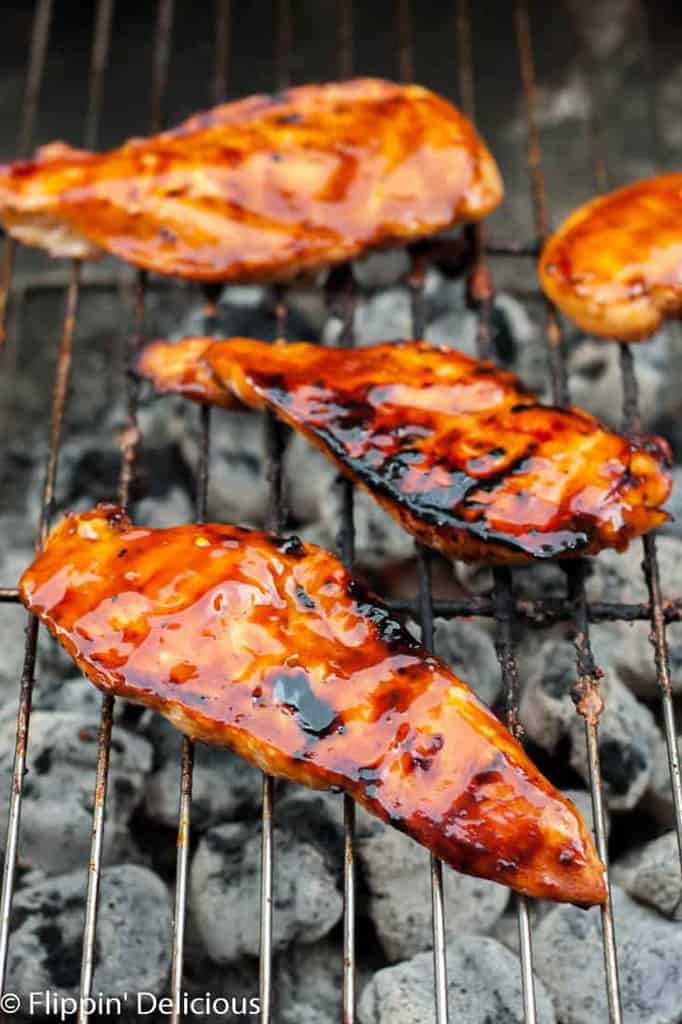 You can't have summer without a few nights spent outside in the sun, sipping one of my favorite lavender honey margaritas and grilling various fruits, vegetables, and meat.
Burgers hold a very special place in my heart, and I absolutely love grilling up some teriyaki pineapple burgers, but sometimes I want to make some grilled gluten free teriyaki chicken.
No fuss with gluten free buns or toppings, just some good chicken.
Is teriyaki chicken gluten free?
Normal teriyaki chicken is NOT gluten free because it contains soy sauce in the teriyaki that is made with wheat.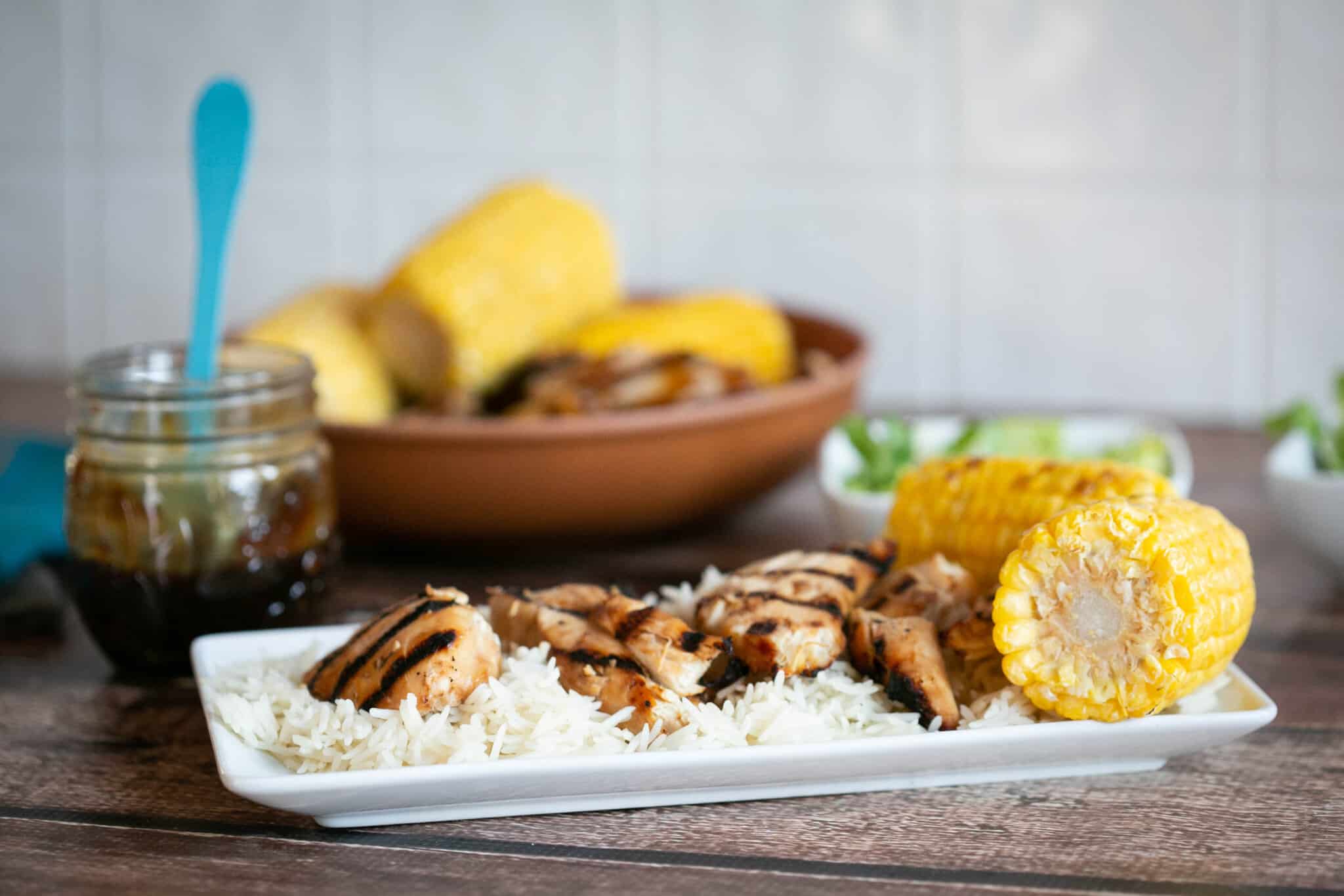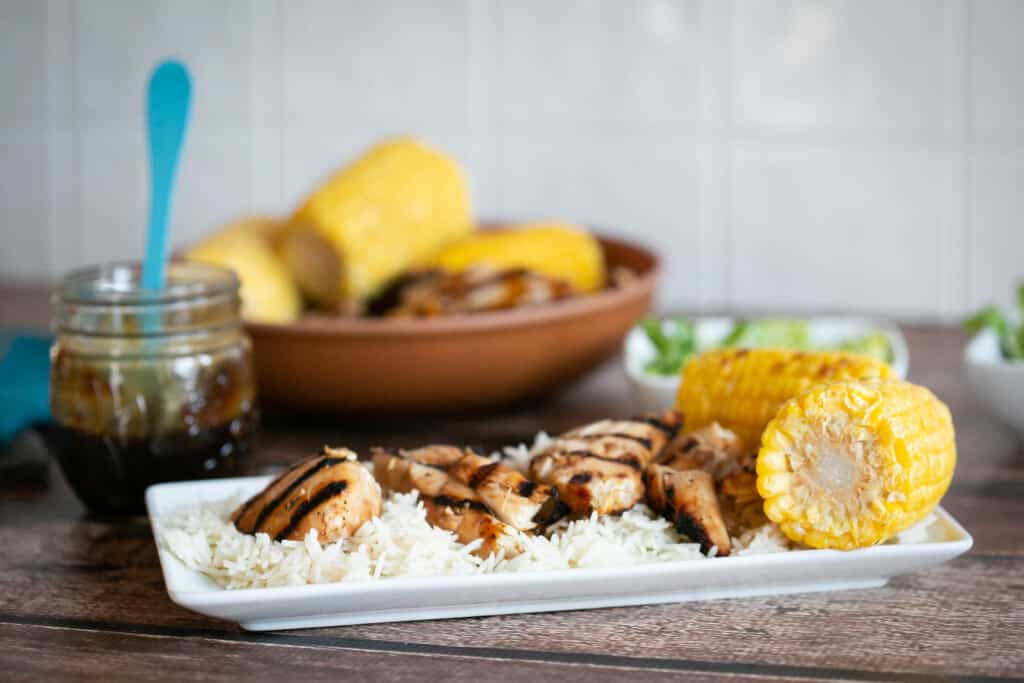 To make teriyaki chicken gluten free you need to either make your own teriyaki sauce using gluten free tamari soy sauce, or use a premade gluten free teriyaki sauce (they do exists, my favorite is from San-J.)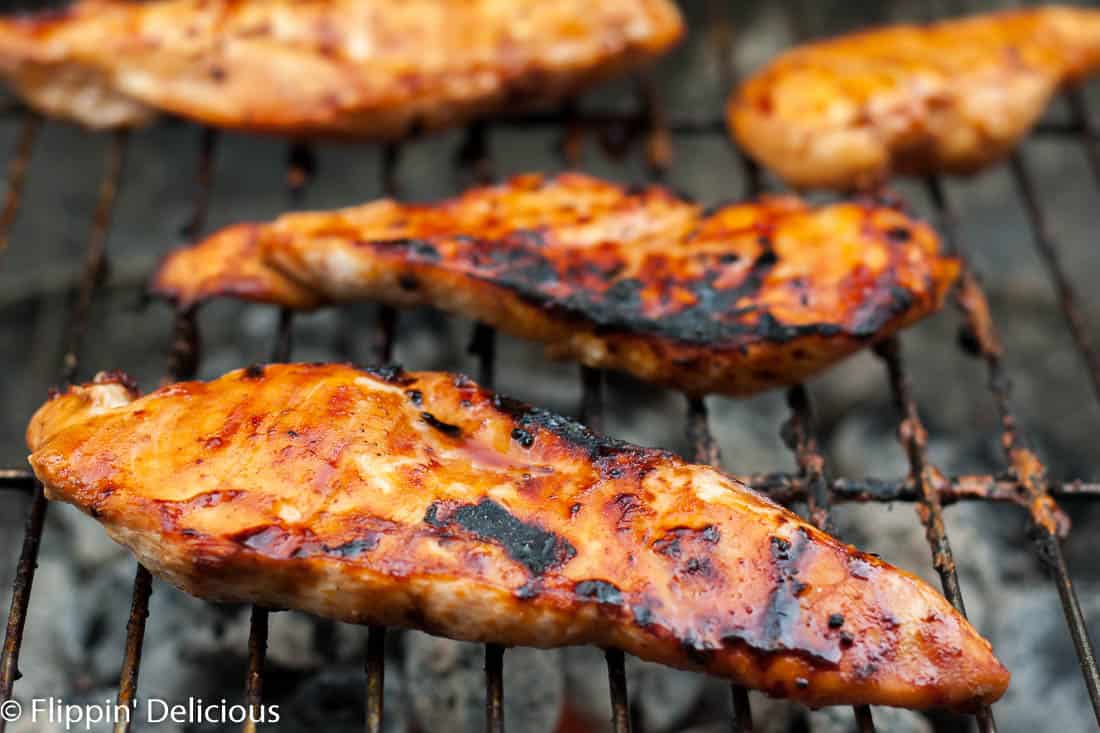 How to make gluten free teriyaki marinade
What do you need to make gluten free teriyaki marinade?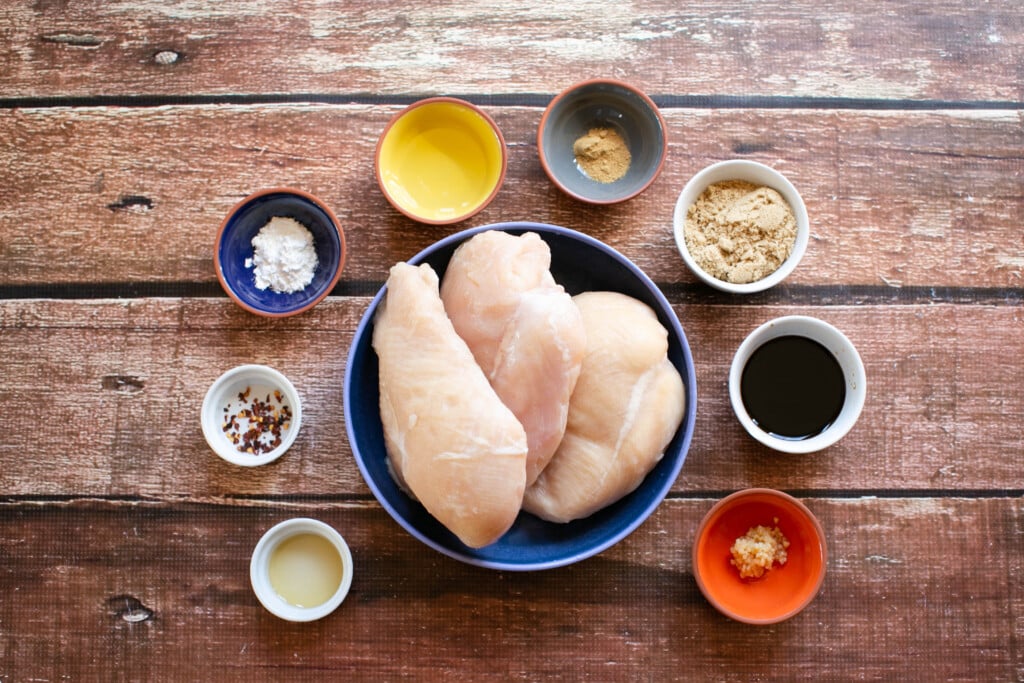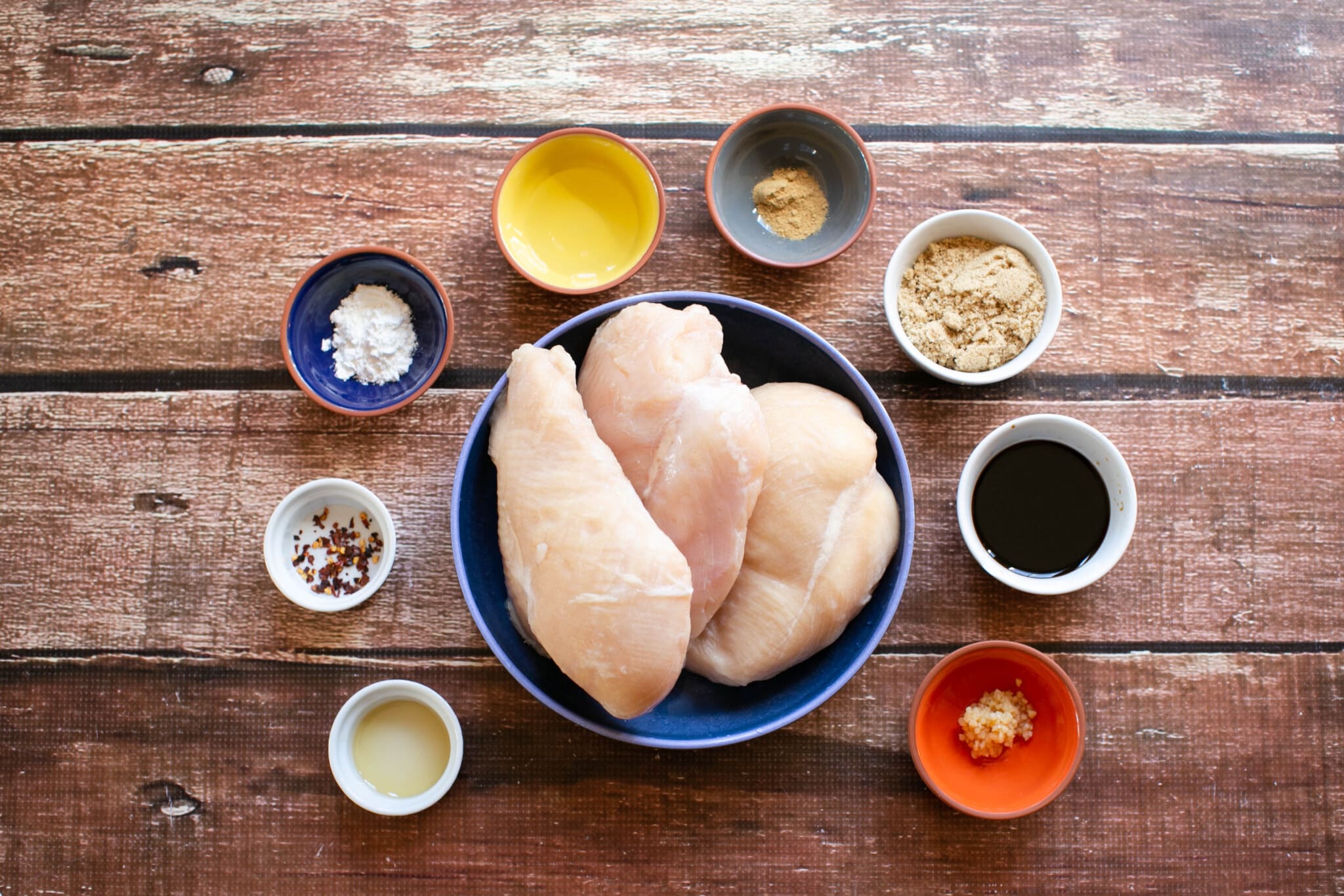 Brown Sugar or Honey
Tamari Gluten Free Soy Sauce or Coconut Aminos
Crushed Red Pepper Flakes
Rice Wine Vinegar
Sesame Oil
Minced Garlic or garlic powder
Ground Ginger or refrigerated ginger paste (comes in a tube)
To make gluten free teriyaki marinade simply whisk together the ingredients in a small bowl. It really is that easy!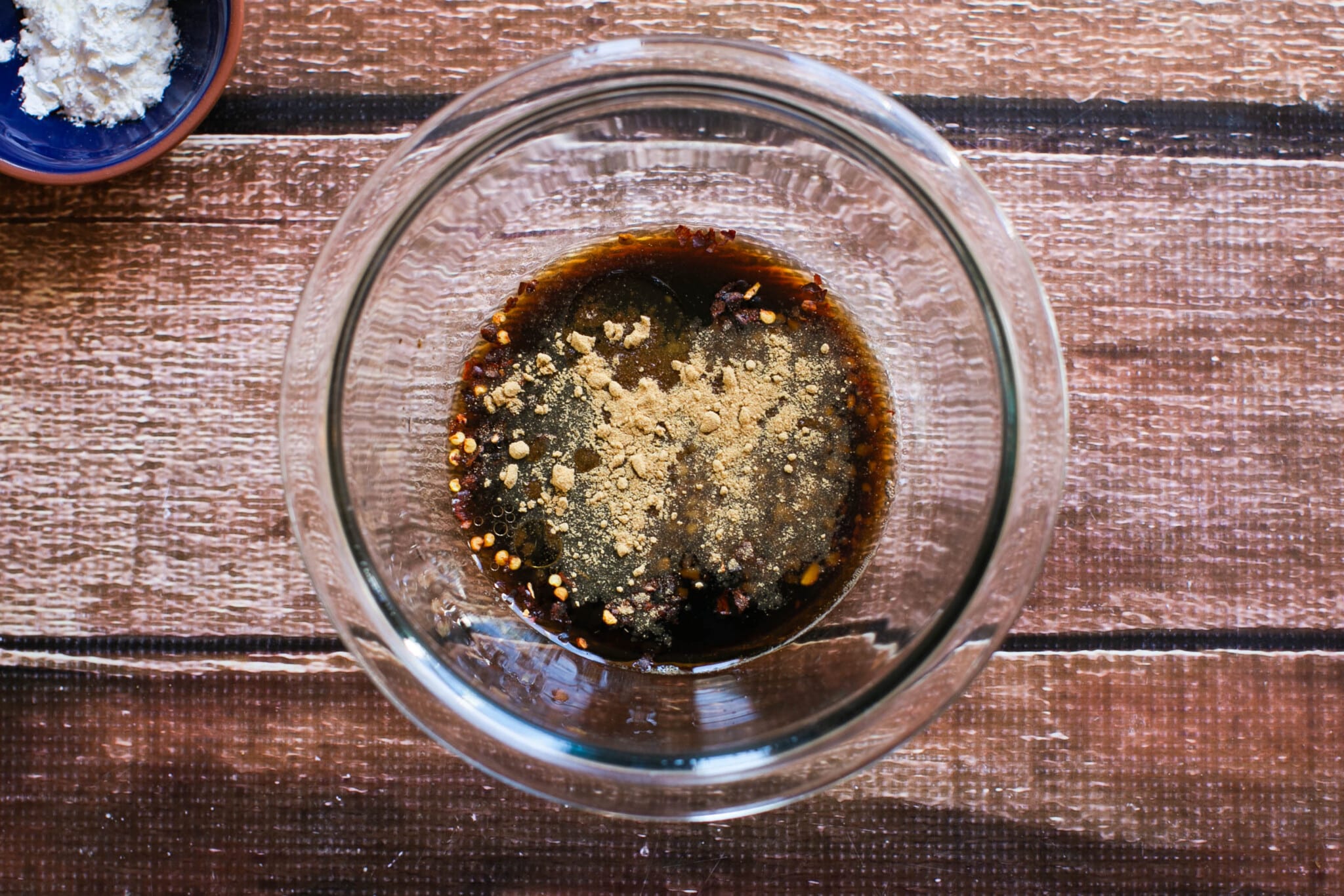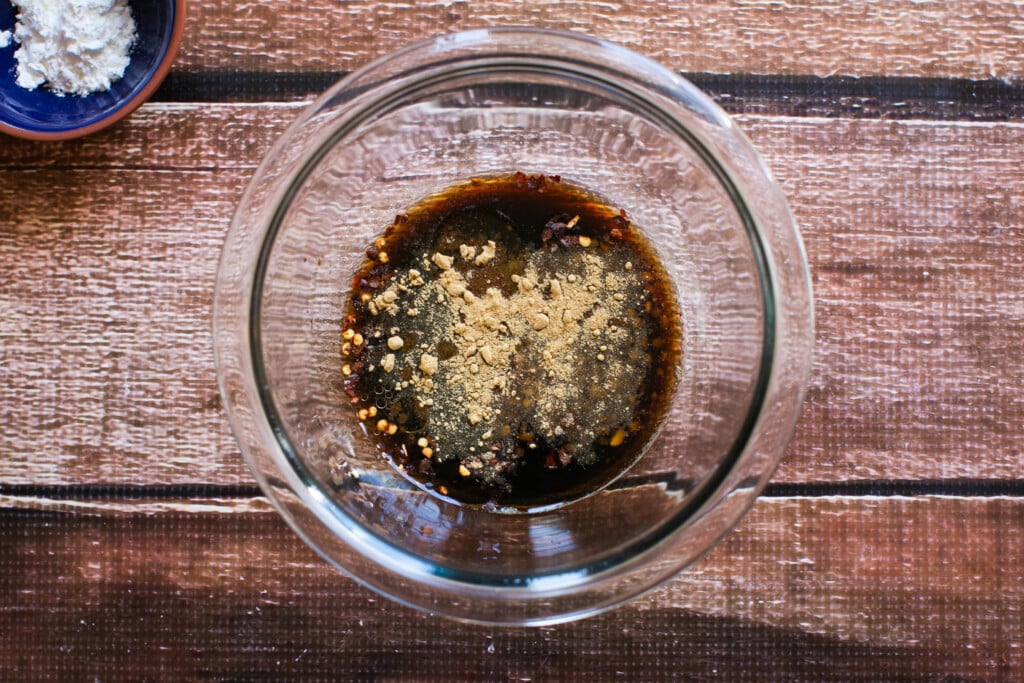 The chicken in this grilled gluten free teriyaki chicken recipe needs at least 15 minutes to marinade before you put the chicken on the grill.
You can marinate it up to 24 hours, though.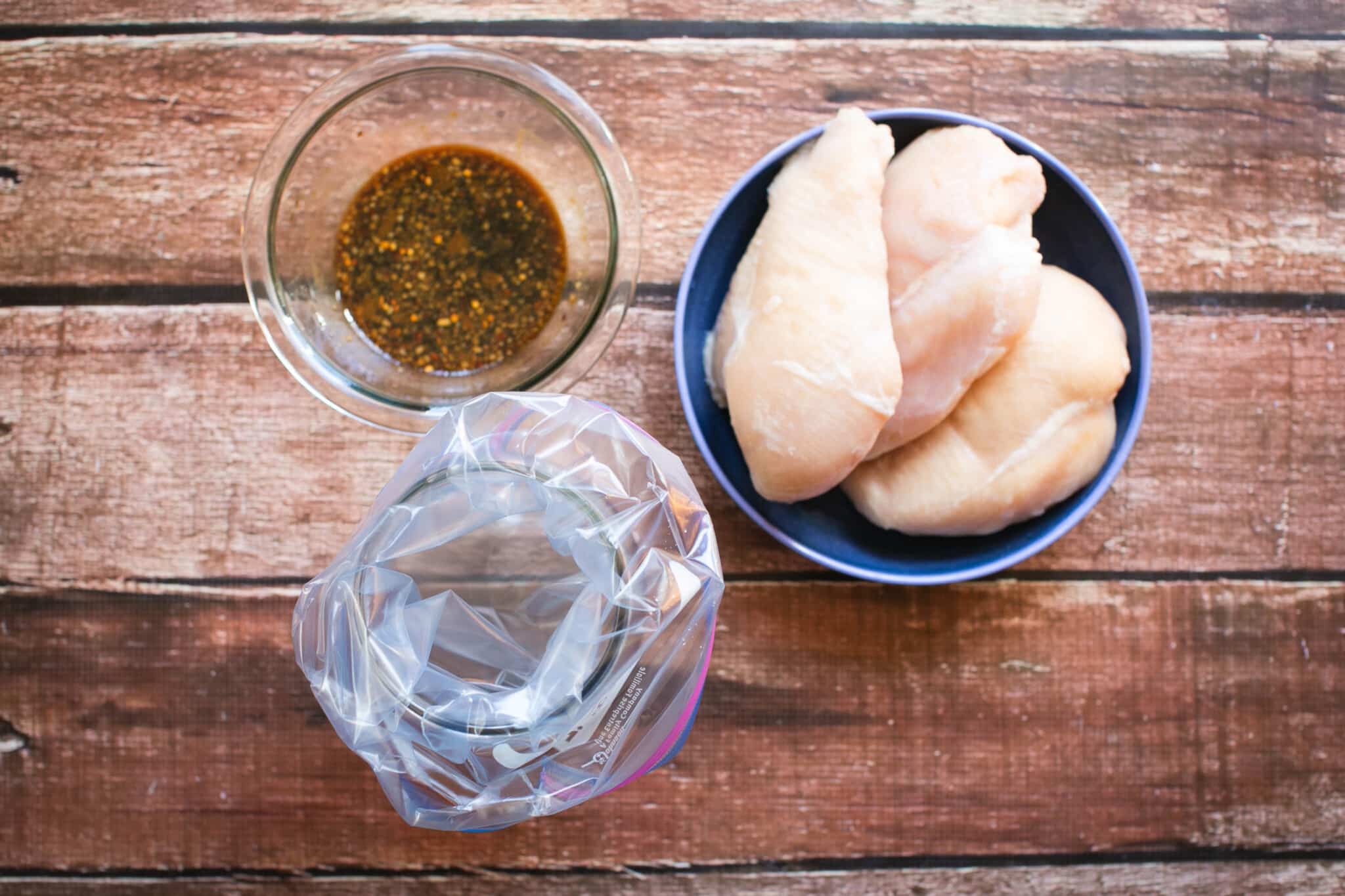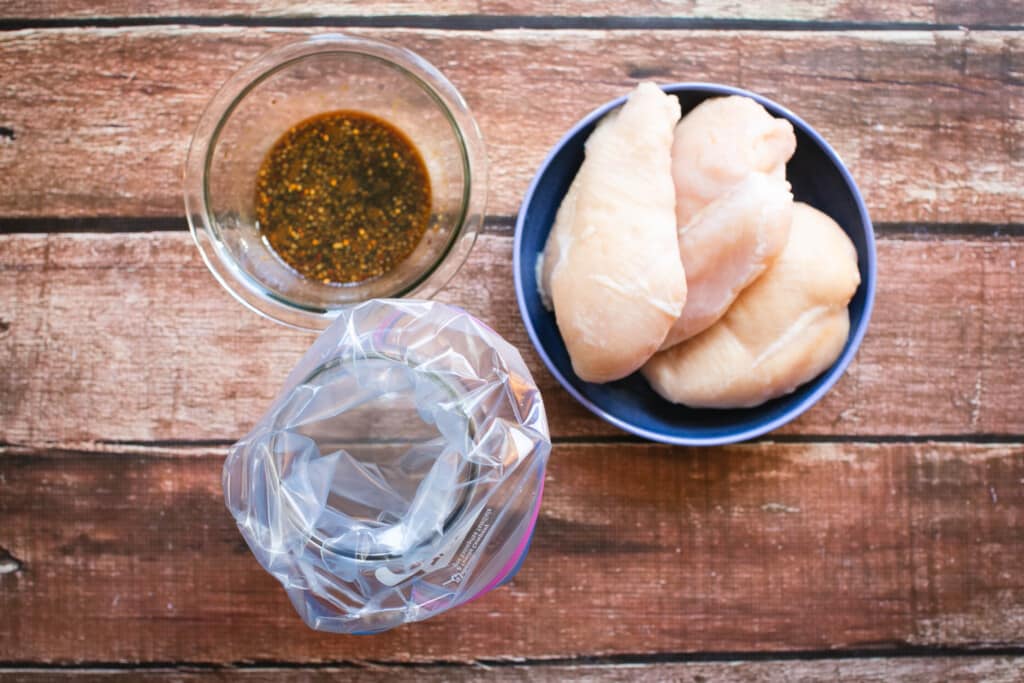 Longer marinade equals more flavor!
When I plan ahead to grill, I always choose a longer marination time.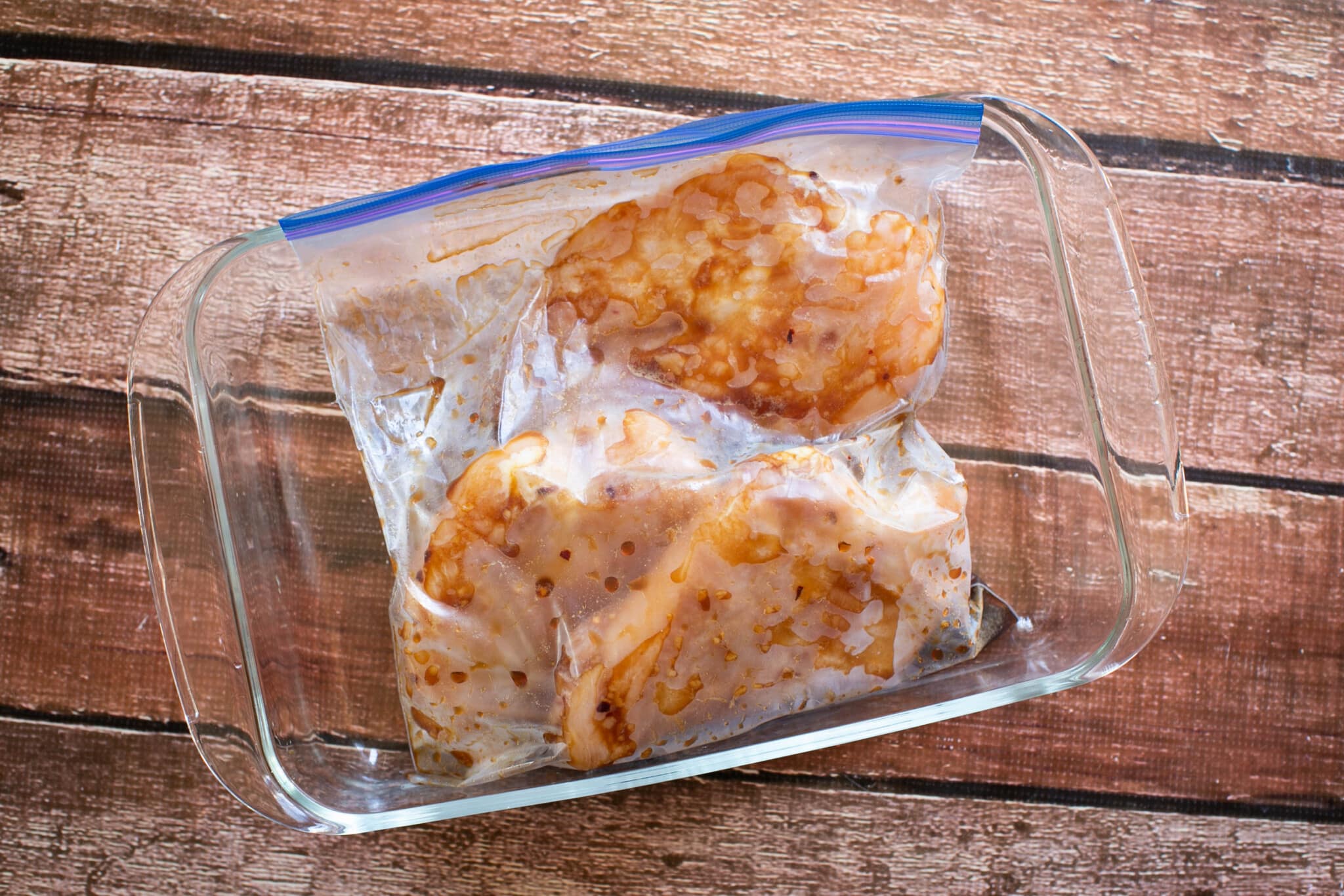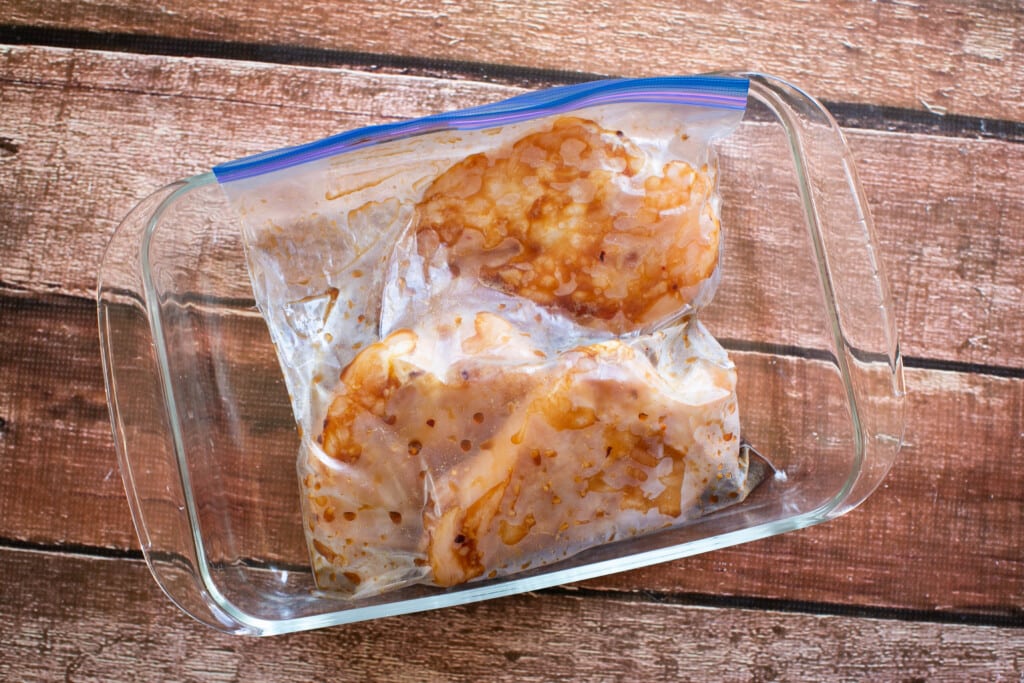 The chicken will just soak up those yummy flavors, and you'll come away with really moist and juicy chicken.
How do you make gluten free teriyaki sauce?
The marinade that you use for the chicken also doubles as a Teriyaki sauce if you thicken it up with a little cornstarch.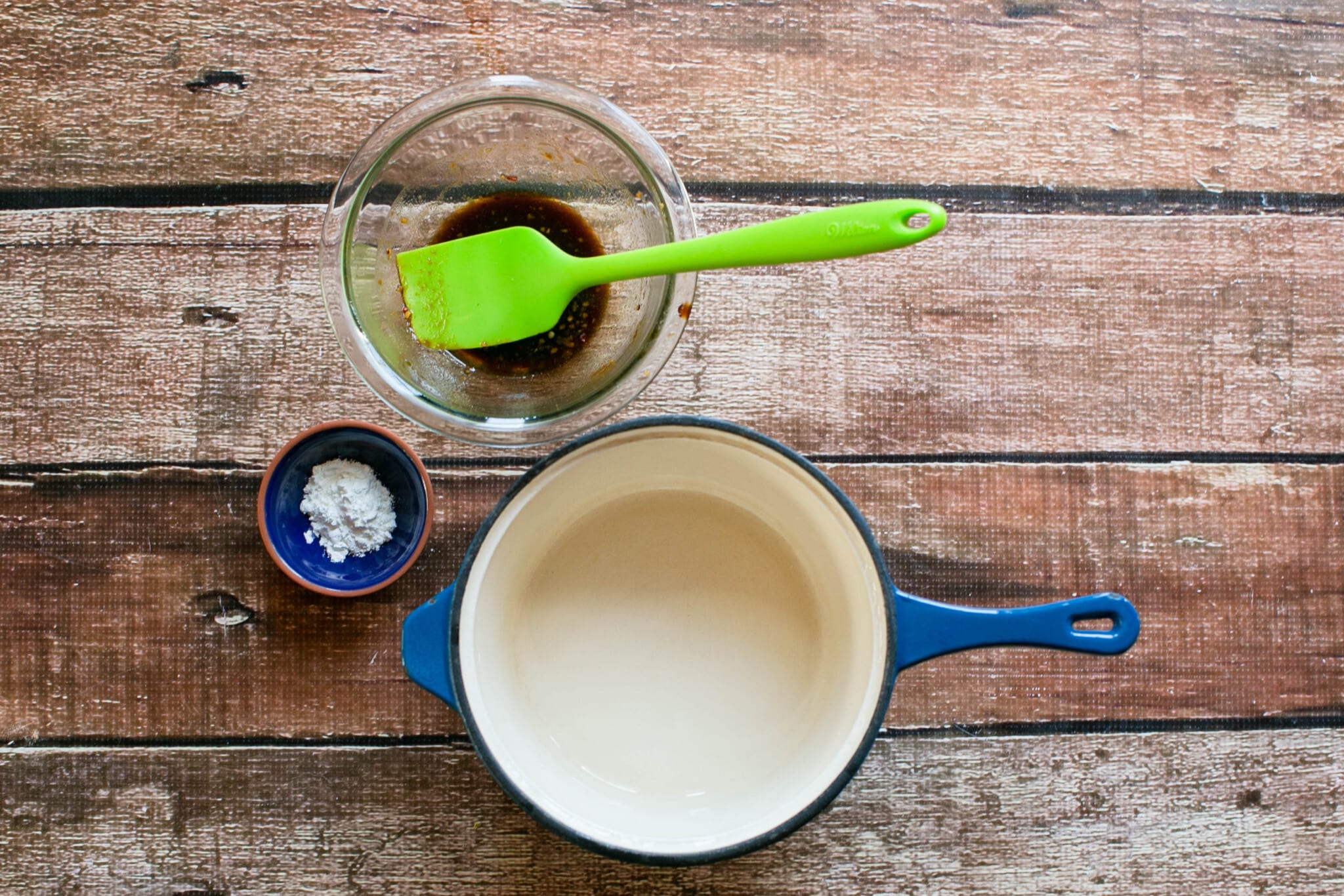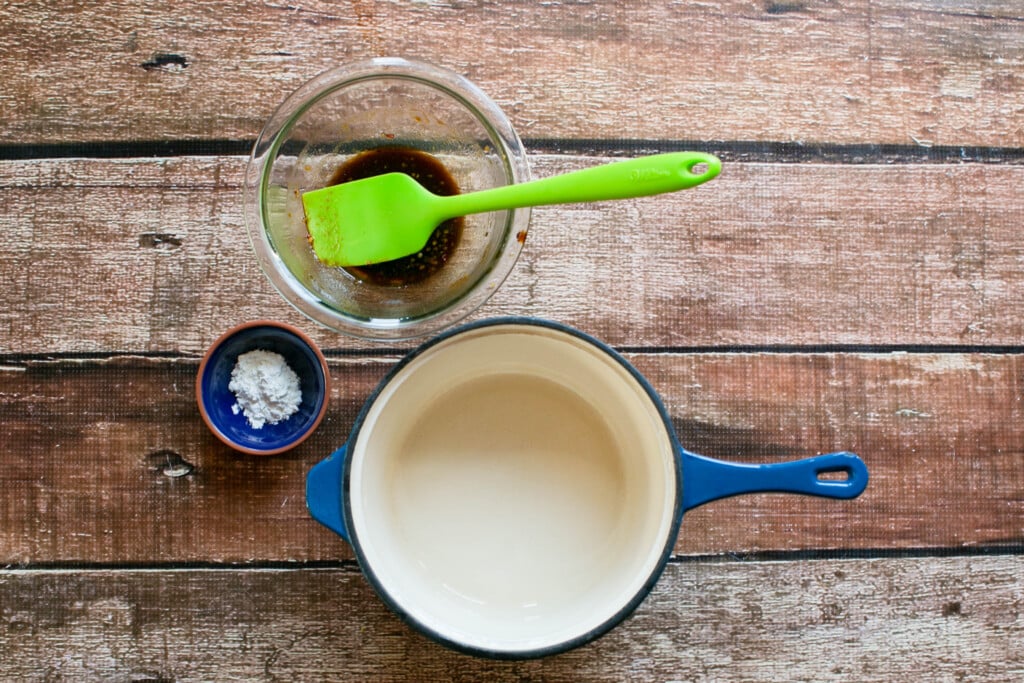 Simply whisk 1 ½ teaspoons of cornstarch into the still cold or room temperature marinade, and then heat over medium/low heat on the stovetop until it comes to a simmer and thickens.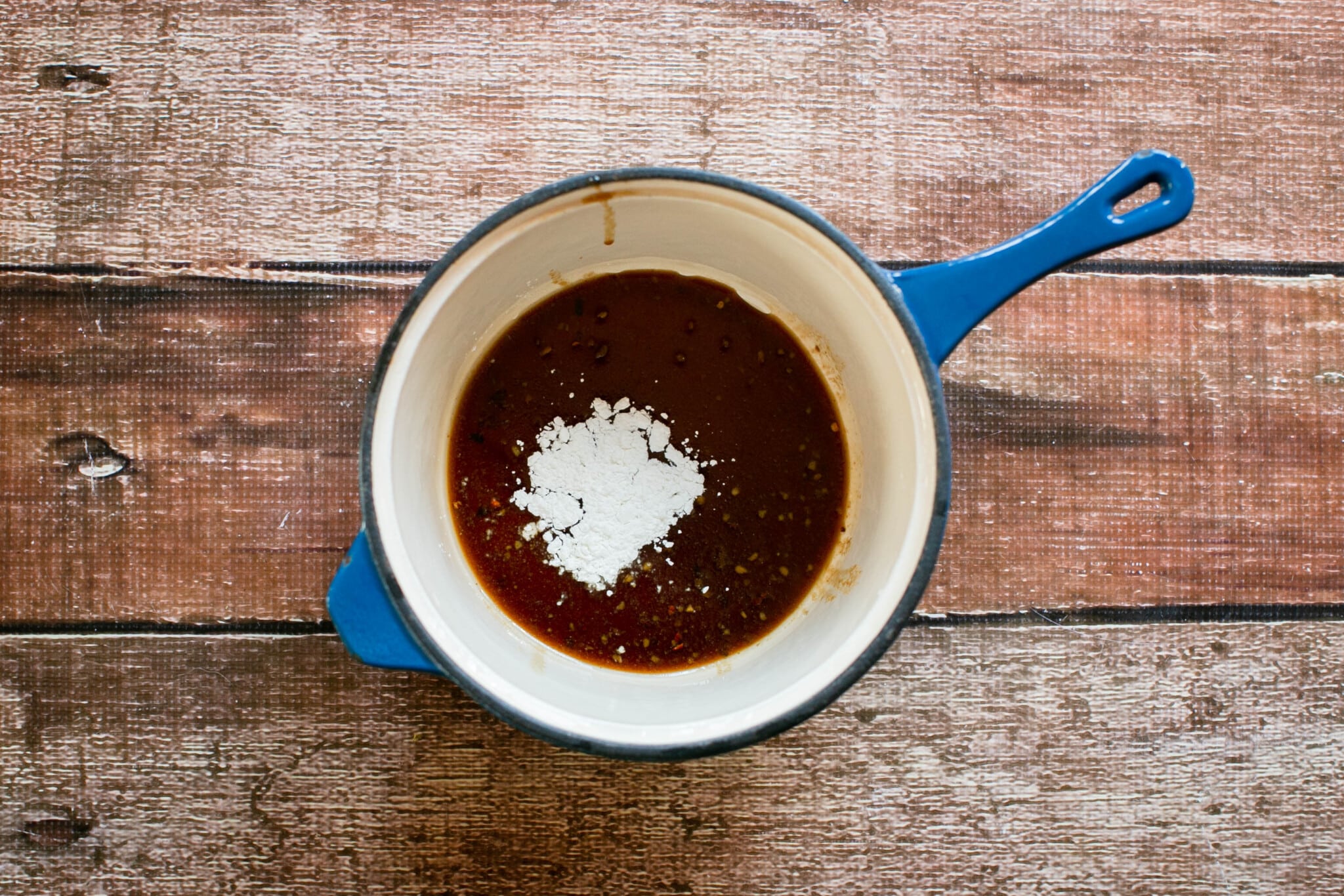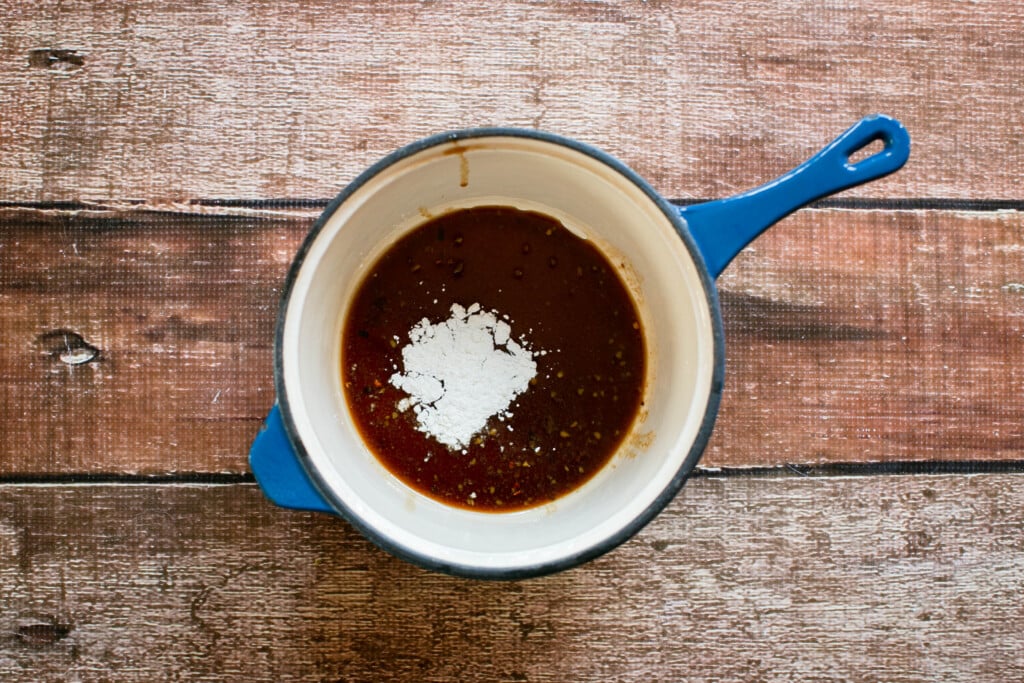 You can also use tapioca starch or arrowroot starch if you prefer.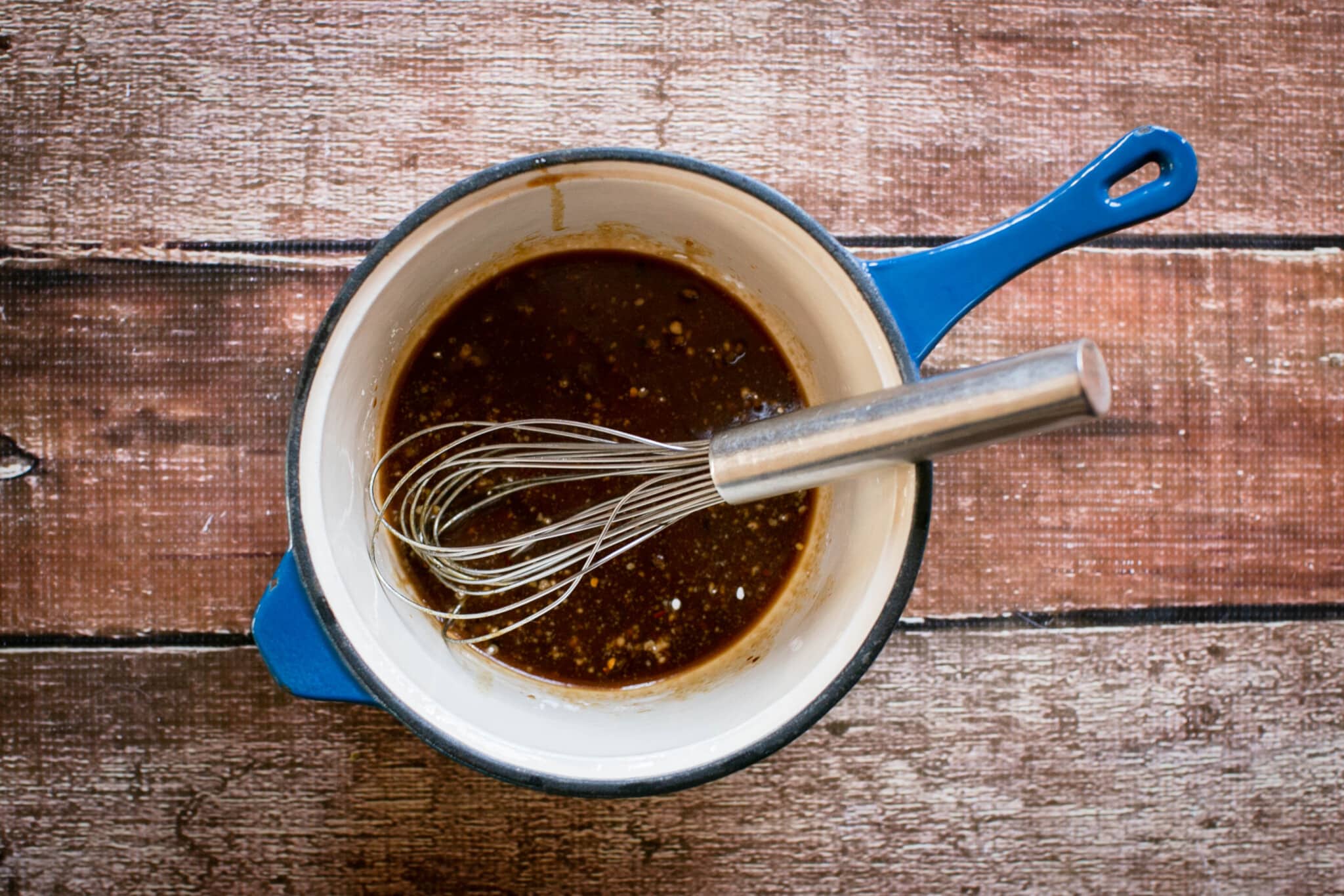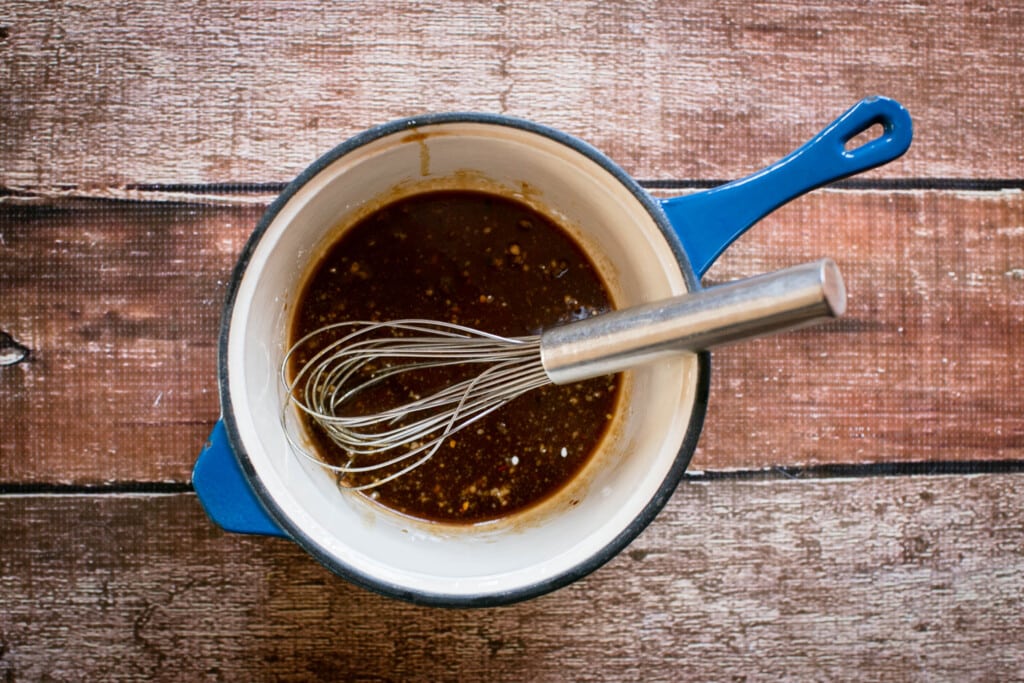 For food safety reasons, I usually don't use the liquid that I actually marinated my chicken in, unless I've brought it to a full rolling boil.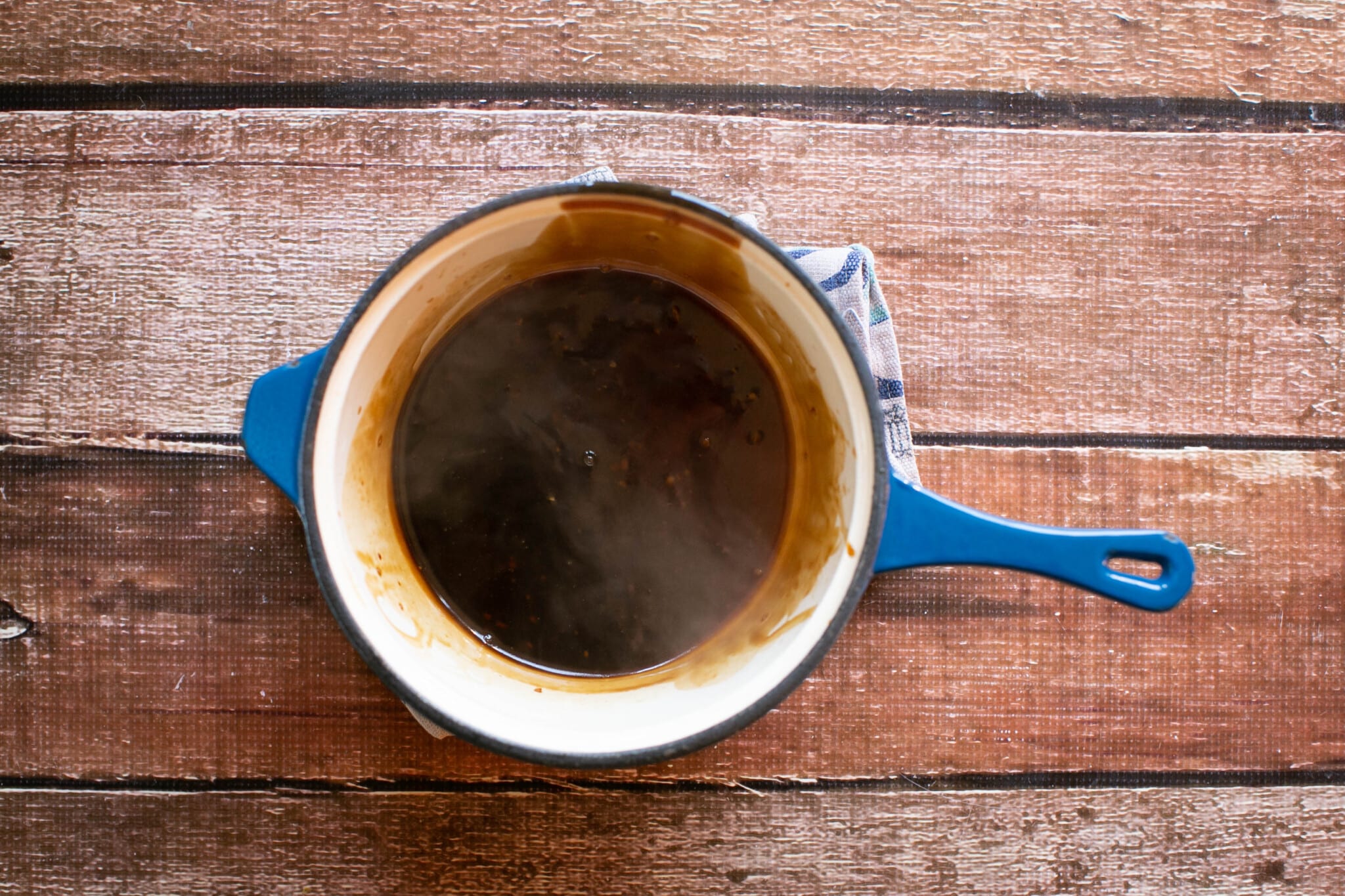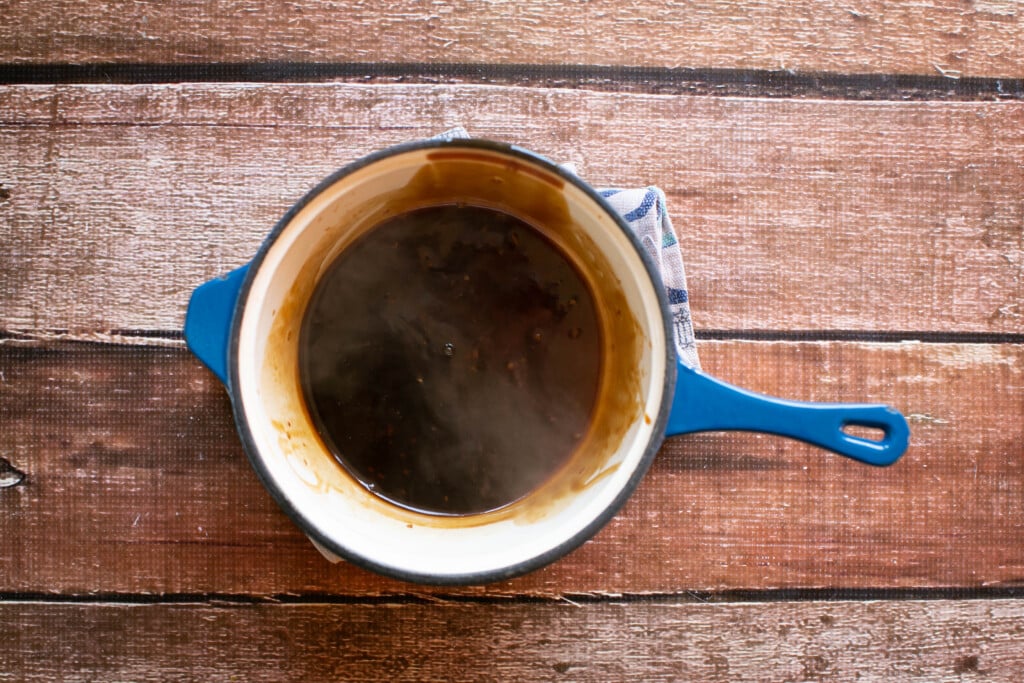 I usually use half of the teriyaki for the marinade and thicken the other half to make my gluten free teriyaki dipping sauce.
After you finish grilling the chicken, just brush or spoon the thickened sauce over the chicken.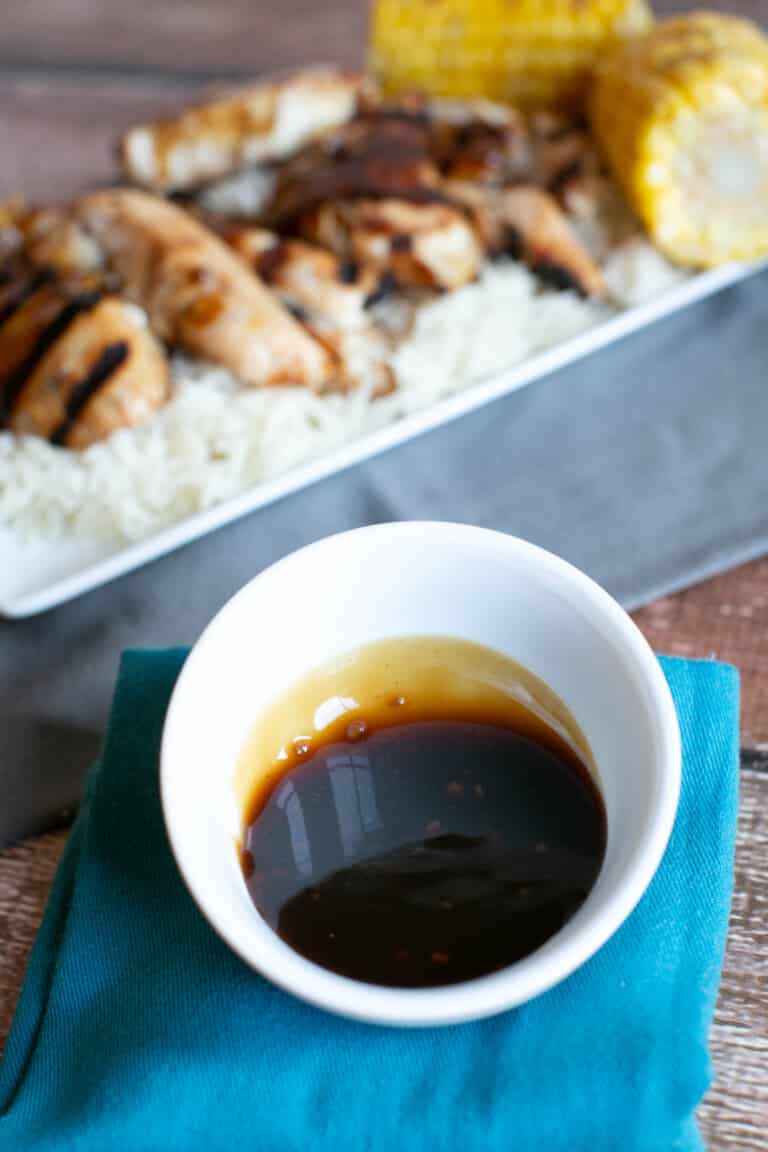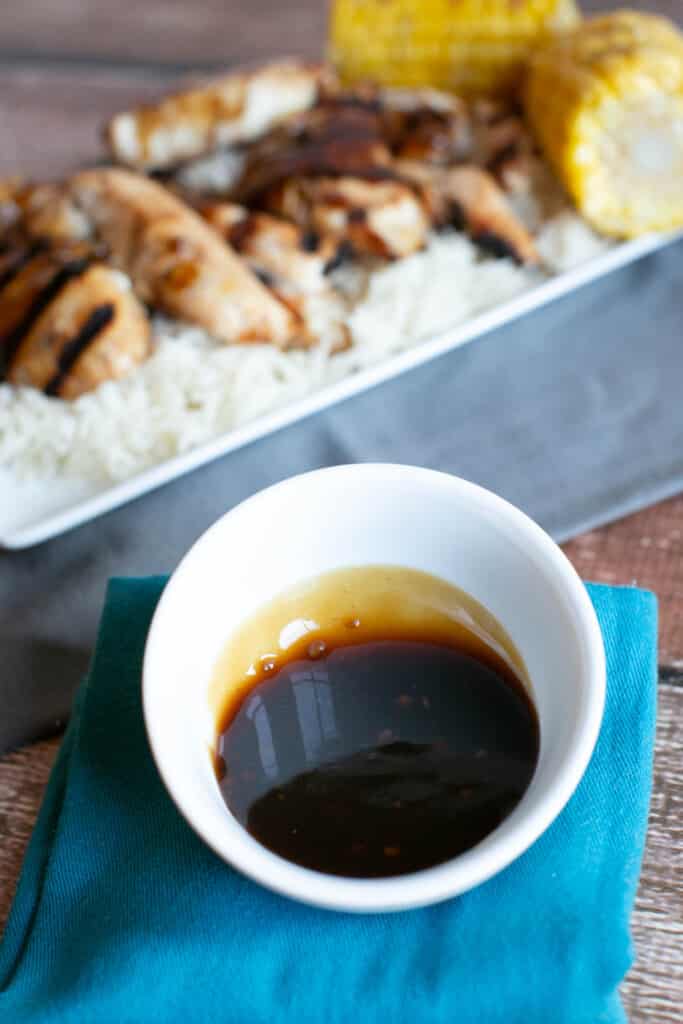 You could add the sauce before you grill it, but a lot of that sauce would get wasted during the grilling process.

How to grill gluten free teriyaki chicken
After your chicken marinates in the gluten free teriyaki you whisked up, grill it on a preheated grill.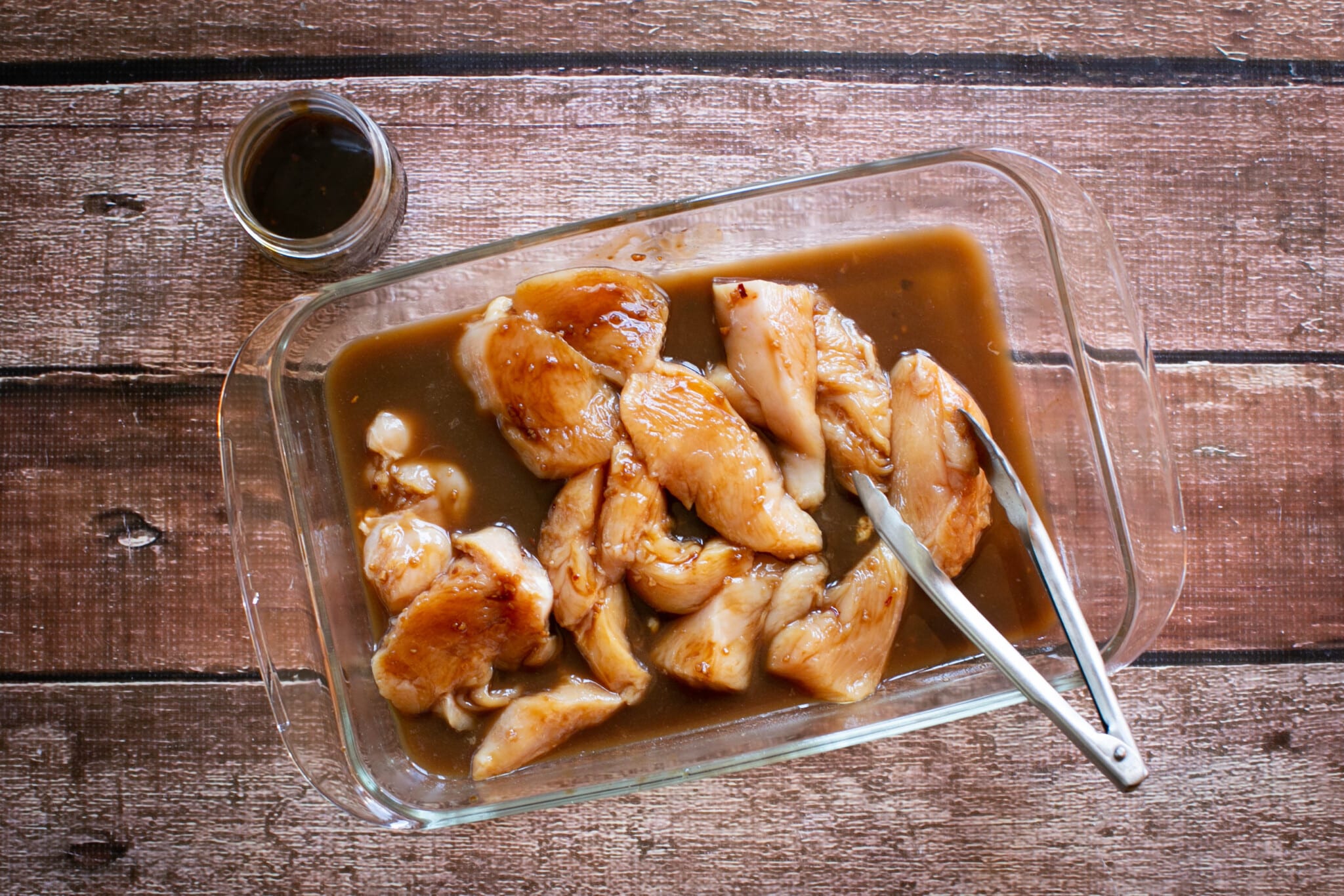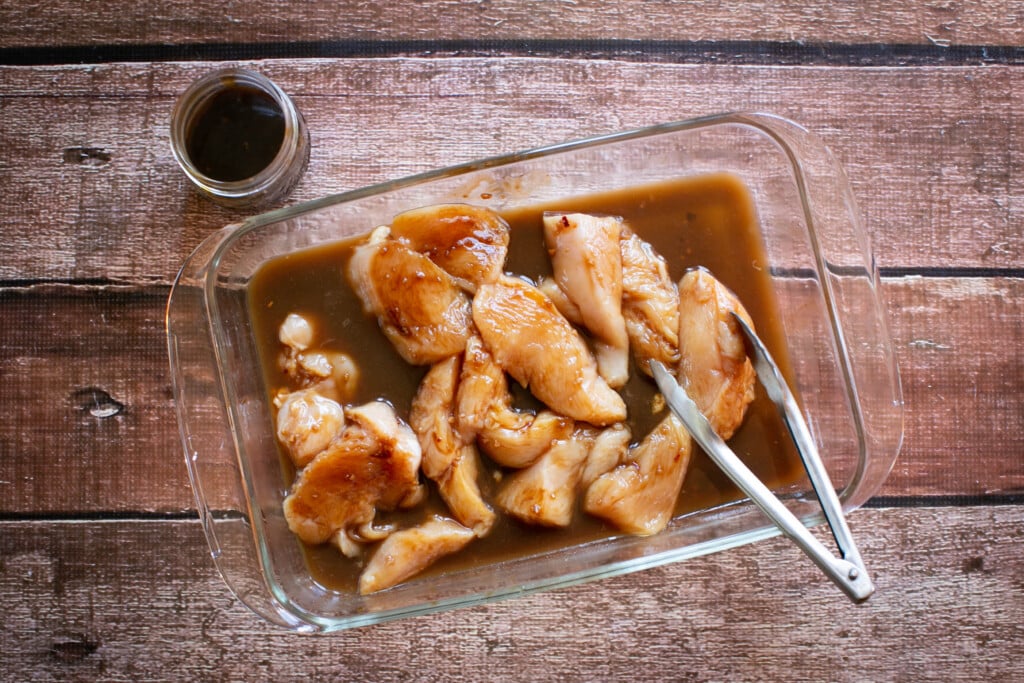 I grilled my chicken for 5-7 minutes on the first side, and about 5 minutes on the second side.
If you try to flip your chicken and it is sticking, that means it isn't time to flip it yet. Give it another minute or two and then try again.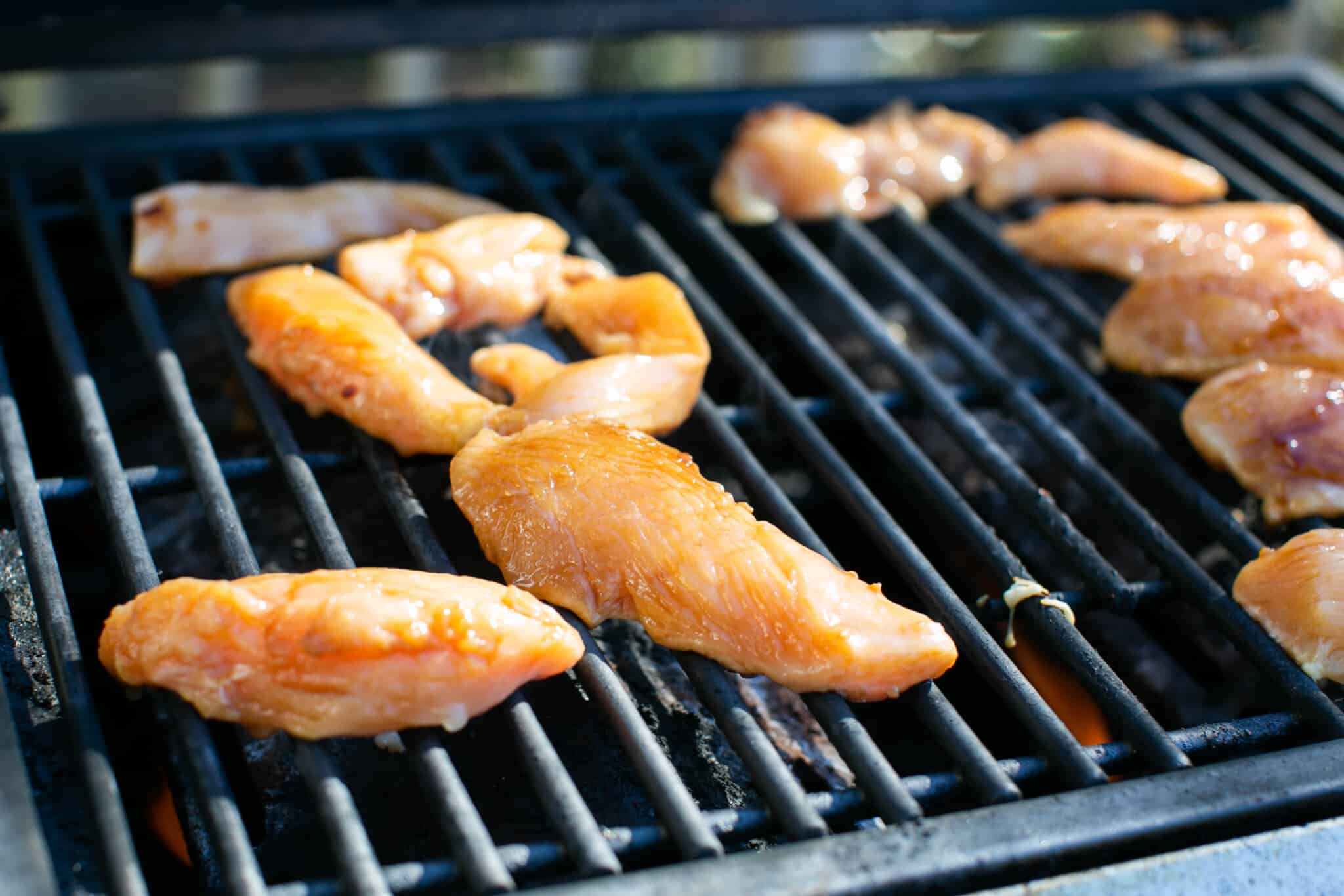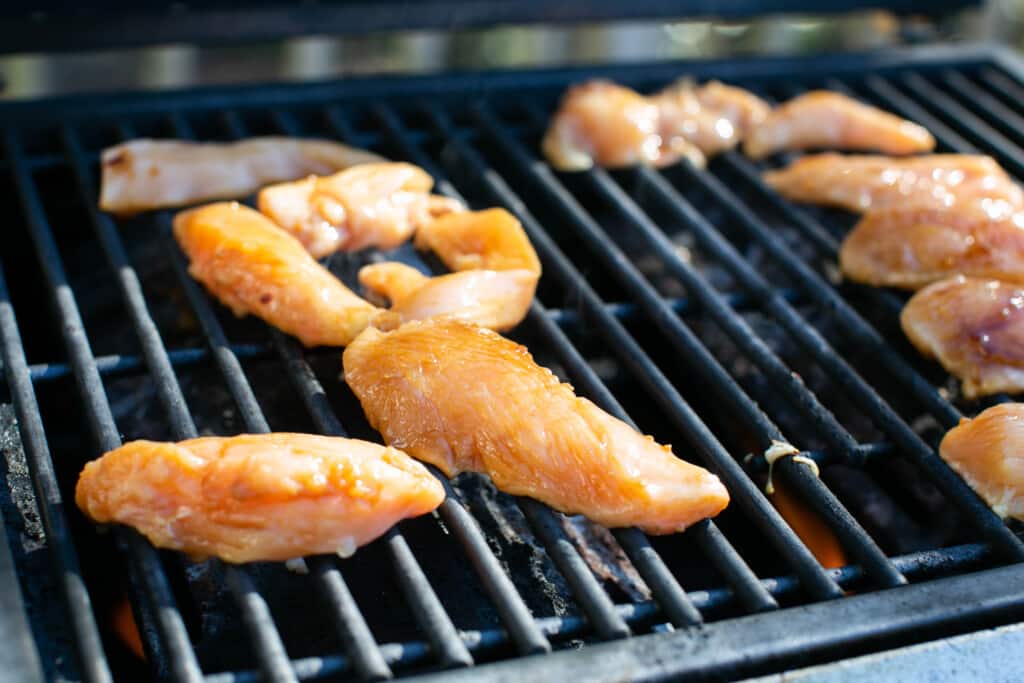 You want to make sure your chicken reaches an internal temperature of 165°f to be fully cooked and safe to eat.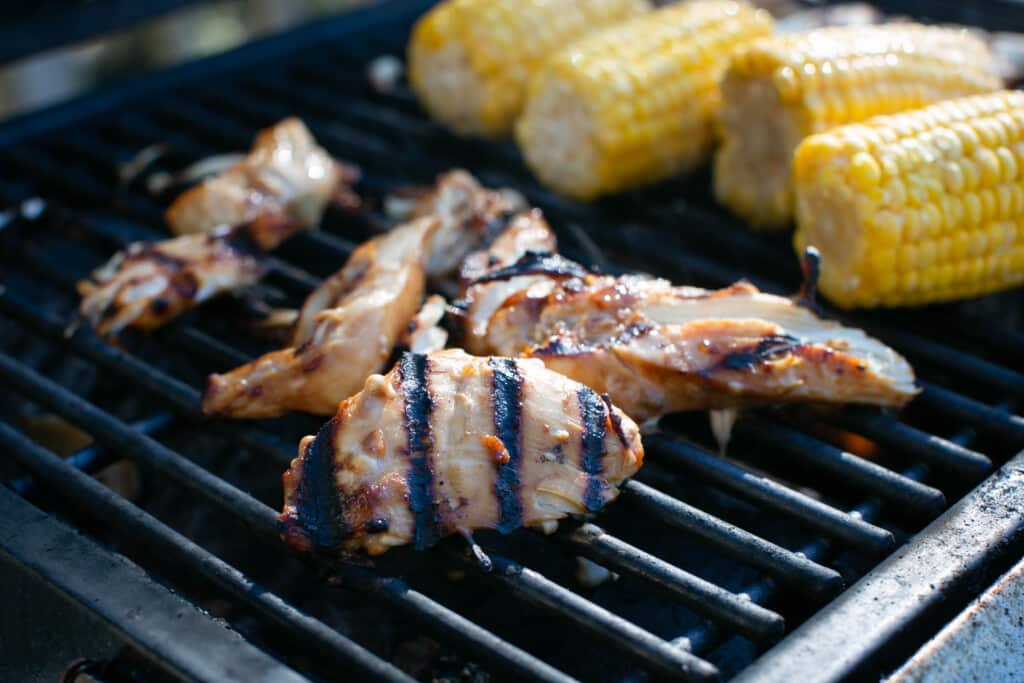 How to make soy-free teriyaki chicken?
To make soy free chicken teriyaki use coconut aminos instead of soy sauce. You'll get a similar flavor, without the soy!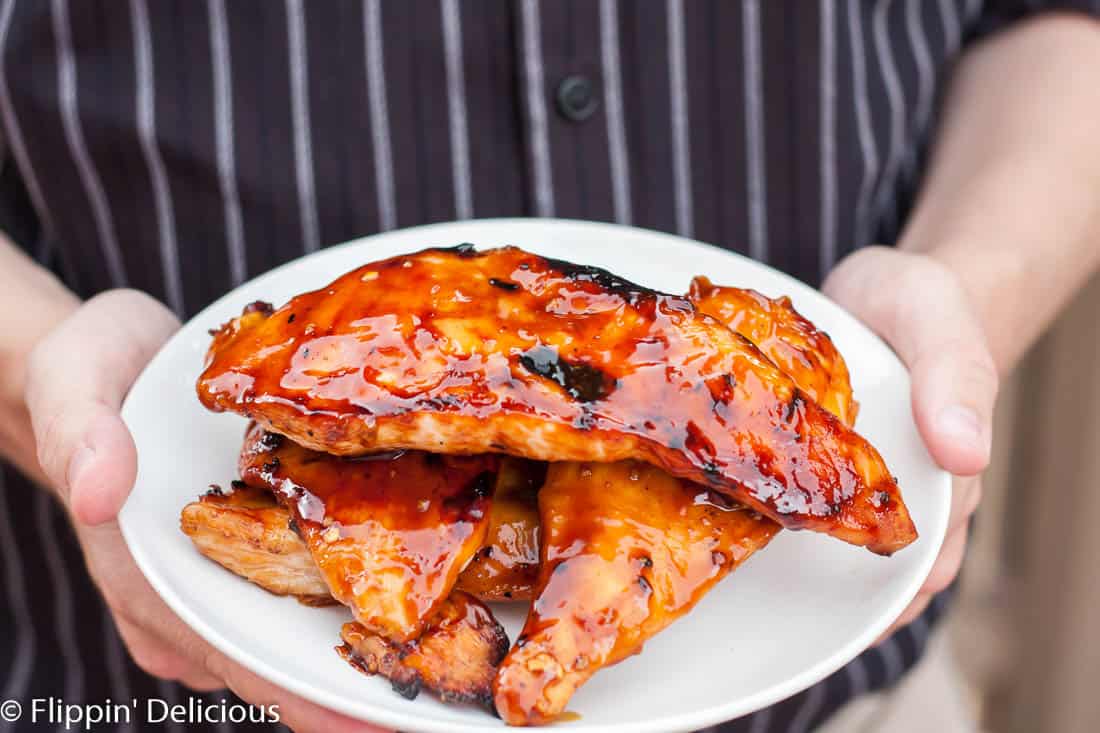 And when I mentioned my lavender honey margaritas earlier to go along with this chicken?
I'm not kidding. Make a margarita to drink while you grill, or while you watch someone else grill for you, or just for while you're eating.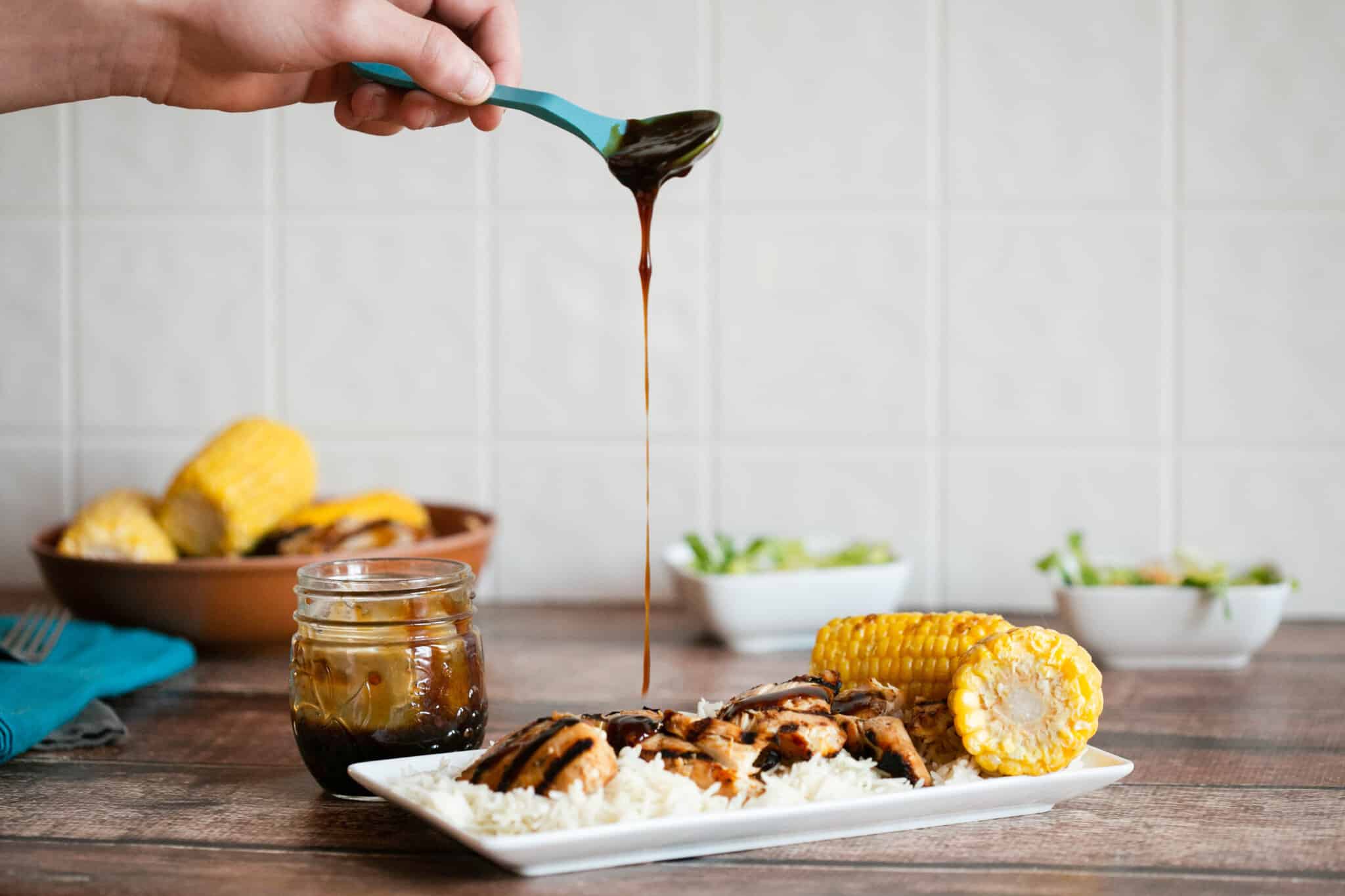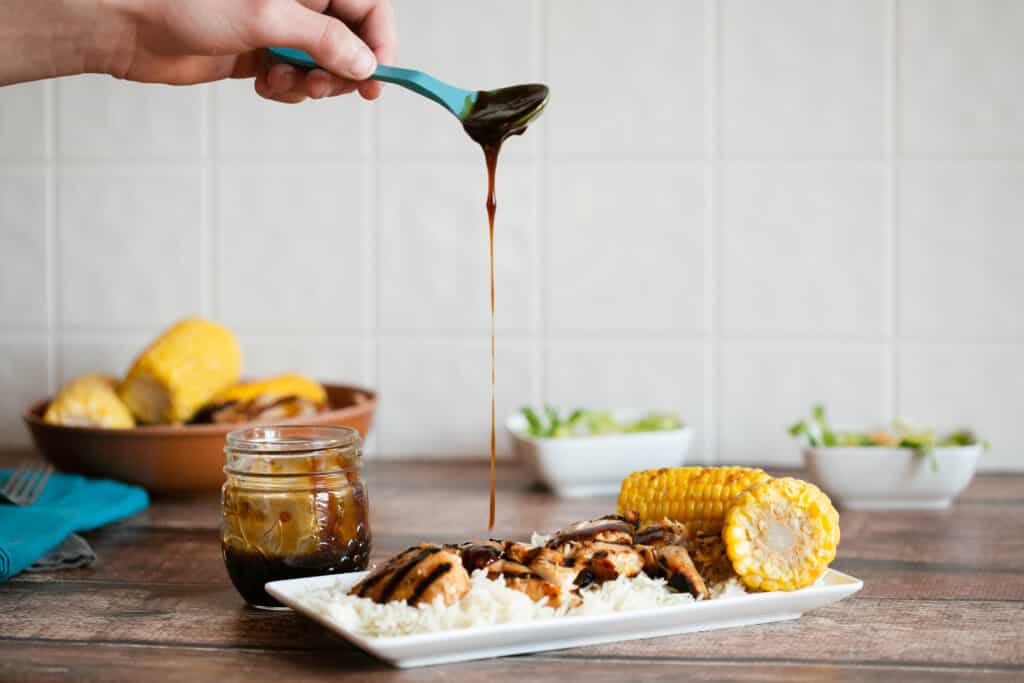 Whenever you drink it, a margarita is going to make any night of grilling better.
Or maybe a cool glass of Sangria. I'll leave that up for debate.
📖 Recipe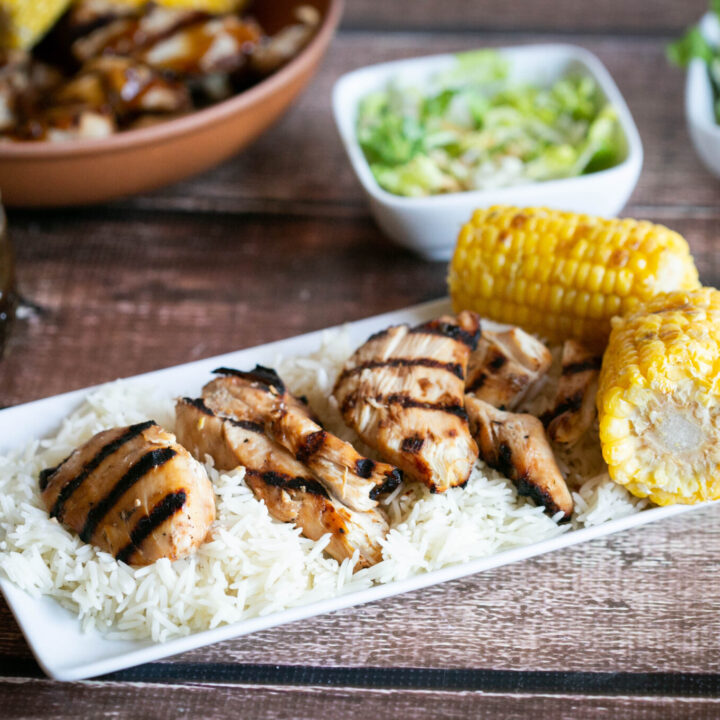 Gluten Free Teriyaki Chicken
Additional Time:
1 minute
Easy gluten free teriyaki chicken to throw on the grill, or cook on the stove. Whisk up the easy gluten free teriyaki marinade, which doubles as a gluten free teryiaki dipping sauce when thickened with cornstarch. You can also make gluten free teriyaki chicken in the slow cooker or InstantPot.
Ingredients
¼ cup Brown Sugar
¼ cup Tamari Gluten Free Soy Sauce
¼ teaspoon Crushed Red Pepper Flakes
2 tablespoons Rice Wine Vinegar
1 teaspoon Sesame Oil
1 teaspoon Minced Garlic
½ teaspoon Ground Ginger
1 ½ teaspoons Cornstarch
4-6 Chicken Breasts
Instructions
In a small bowl mix together the brown sugar, soy sauce, pepper flakes, vinegar, sesame oil, garlic, and ginger.
Pour approximately half of the mixture into a gallon-sized ziploc bag, add the chicken, squeeze out the excess air, and seal. Let the chicken marinate in the fridge for at least 15 minutes, and up to 1 hour.
Mix the remaining teriyaki marinade with 1 ½ teaspoons of cornstarch and heat in a microwave-safe bowl in 30-second increments, stirring between increments, until it thickens (alternatively, heat in a saucepan while whisking).
Grill the chicken on a hot grill, or cook it on the stove with a cast iron grill pan until cooked through.
When you flip the chicken over, brush the top with the thickened teriyaki sauce.
The length of cooking will depend on the heat of your grill. Mine cooked for 5-7 minutes on the first side and another 5 minutes on the second side.
Notes
To make in the slowcooker or Instant Pot, pour the chicken along with all the marinade into your slowcooker or instapot, and cook it according to the manufacturers directions. When the chicken is finished, which the cornstarch with about ¼ cup of water, and gently pour into the simmering sauce while stirring. Allow to simmer until it thickens.
Nutrition Information
Yield

6
Serving Size

1
Amount Per Serving
Calories

247
Total Fat

5g
Saturated Fat

1g
Trans Fat

0g
Unsaturated Fat

3g
Cholesterol

102mg
Sodium

908mg
Carbohydrates

9g
Fiber

0g
Sugar

8g
Protein

39g
All nutrition info is a guestimate and will vary depending on the ingredients you use.