The best of gluten free Albuquerque, from a celiac. Gluten free breakfast , gluten free bakeries, Gluten Free Dinner, and gluten free pizza in Albuquerque New Mexico!
updated 9/2019
If you are ever in Albuquerque, either passing through, moving, or planning a vacation, here is the best gluten free Albuquerque has to offer, from a local.
Be sure to check out the Albuquerque Balloon Fiesta while you are here. It is a bucket-list worthy event.
I've been writing this post in my head for at least four years.
As someone who is very sensitive to cross contact, I'm very careful and choosy about where I eat.
I also love eating out and am a self-labeled "foodie".
It is about time I tell you...
the best places to eat gluten free in Albuquerque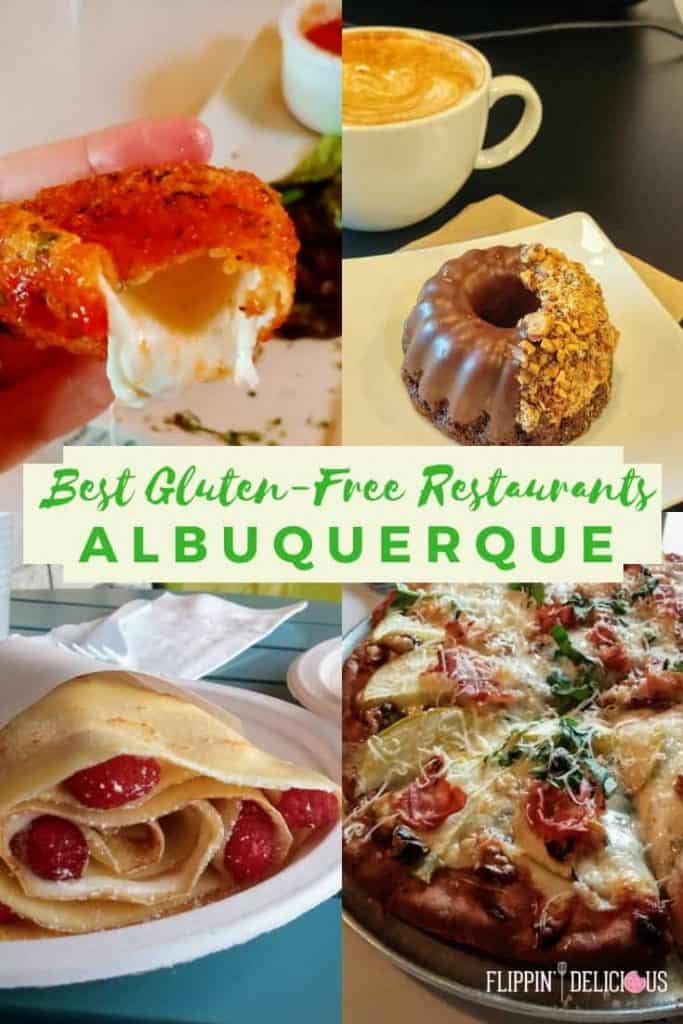 Be sure to use your best judgement when eating out. These are my experiences, and just because I dined safely doesn't necessary mean that you will. Ingredients change, and employees are different. Ask questions to help avoid cross contact. I've shared only the best of the best of gluten free albuquerque in the post, and all of the places listed below I have had fabulous experiences at. I'm not liable or responsible for your experience eating out.
You might also find my post about Eating Gluten Free at the Hyatt Tamaya Resort helpful. Just a little bit outside of Albuquerque, they have great gluten free options for both those staying as guests, as well as those who just love good food.
Gluten Free Albuquerque Restaurants and Bakeries