Eating dairy-free and gluten-free does not mean that you have to eat tasteless food. There are many delicious and creamy recipes using coconut milk that give great health benefits with a great taste, too! First, we will learn more about coconut milk and what it can do for your body.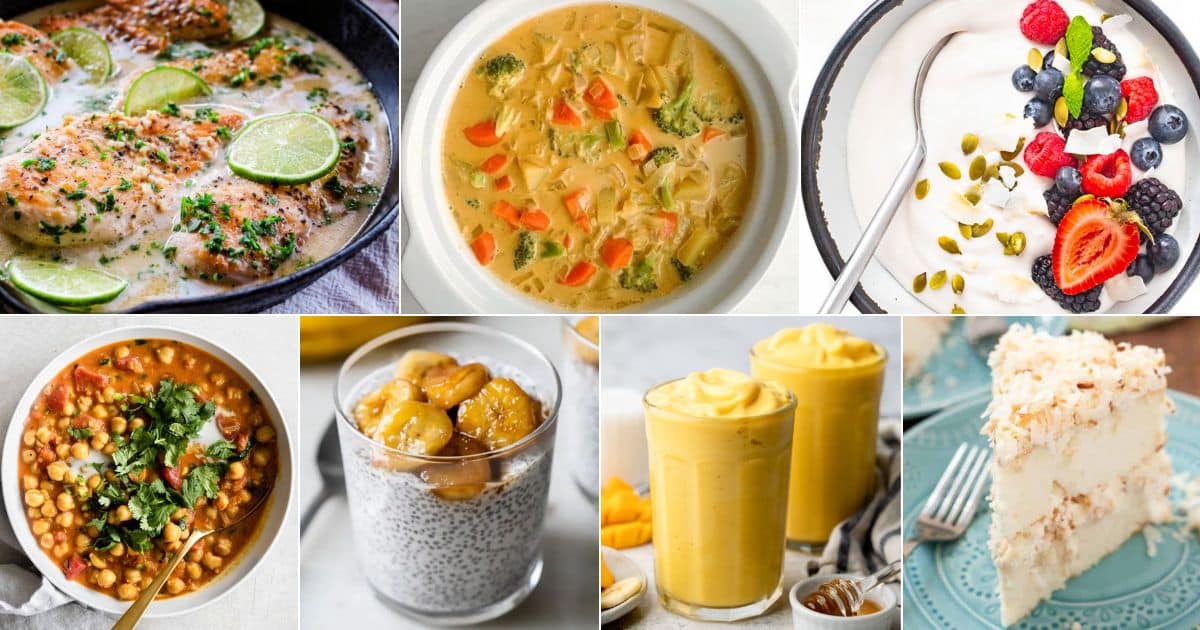 Jump to:
What is coconut milk?
Coconut milk is a delicious shelf-stable kitchen staple that comes from the inside of fresh coconut. Harvesters scrape out the coconut flesh and extract its liquid using a cheesecloth. While you can purchase coconut milk in a can or carton, it also comes in powder.
Coconut milk is used in various savory meals and sweet treat recipes as it is a great dairy-free alternative to standard cow's milk. Plus, it's gluten-free!
What are the health benefits of coconut milk?
Consuming coconut milk helps your body get medium-chain triglycerides (MCTs). These fats give you energy via thermogenesis.
Scientific studies have shown that coconut milk is essential for weight loss, fills your stomach up so you eat less, and enhances your ability to maintain endurance while exercising. Coconut milk can also lower your blood sugar which contributes to a healthy weight loss regimen.
Why is coconut milk dairy-free and gluten-free?
Dairy products such as milk, cheese, and yogurt come from animals such as cows or goats. Coconut milk is extracted from a plant-based source, which means no animals are required for its production.
Gluten is found mostly in bread, grains, and other processed foods. Coconut milk is from a natural source in the wild with gluten-free preservatives, such as guar gum or sulfites, added to maintain shelf life. The most natural coconut milk option is opting for an organic brand.
Can coconut milk help me stay hydrated?
Sure, it can! Coconut milk contains potassium, electrolytes, and magnesium to help maintain energy levels throughout the day. Incorporate coconut milk into any of your favorite dishes. Try one of the coconut milk-based drink recipes for boosted hydration!
Are eggs a dairy-free option in these coconut milk recipes?
Yes, even though eggs are in some of these gluten-free recipes with coconut milk, they are all still dairy-free. Sure, always see eggs in the dairy section at your grocery store near all the milk cheese.
However, eggs are an animal by-product sourced from chickens, not cows. Hence, it is perfectly safe to use eggs when following a dairy-free diet. However, if you want a vegan option, you may have to substitute the chicken eggs with chia or flax seed eggs.
15 Delicious Gluten-Free Recipes With Coconut Milk
Now that you know more about this ingredient and its health benefits, indulge in one of these tasty dairy-free and gluten-free recipes with coconut milk!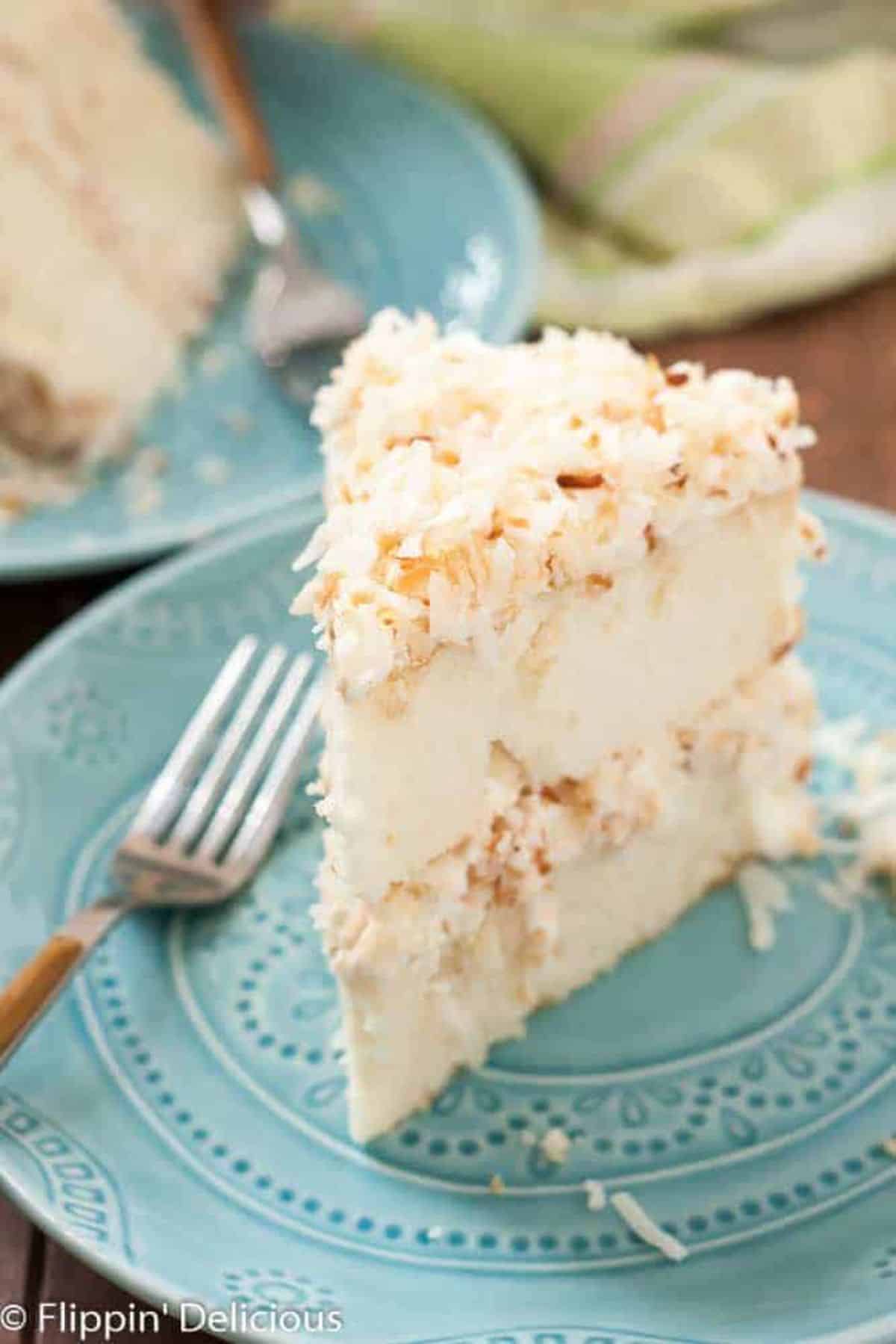 While some coconut cakes use coconut milk and cow's milk, this one does not! Use a gluten-free cake mix, coconut oil, coconut milk, egg whites, vanilla extract, and coconut extract for the cake.
Earth Balance vegan butter, coconut milk solids, powdered sugar, and coconut extract create the luscious and delicious coconut buttercream. Garnish with your favorite coconut flakes.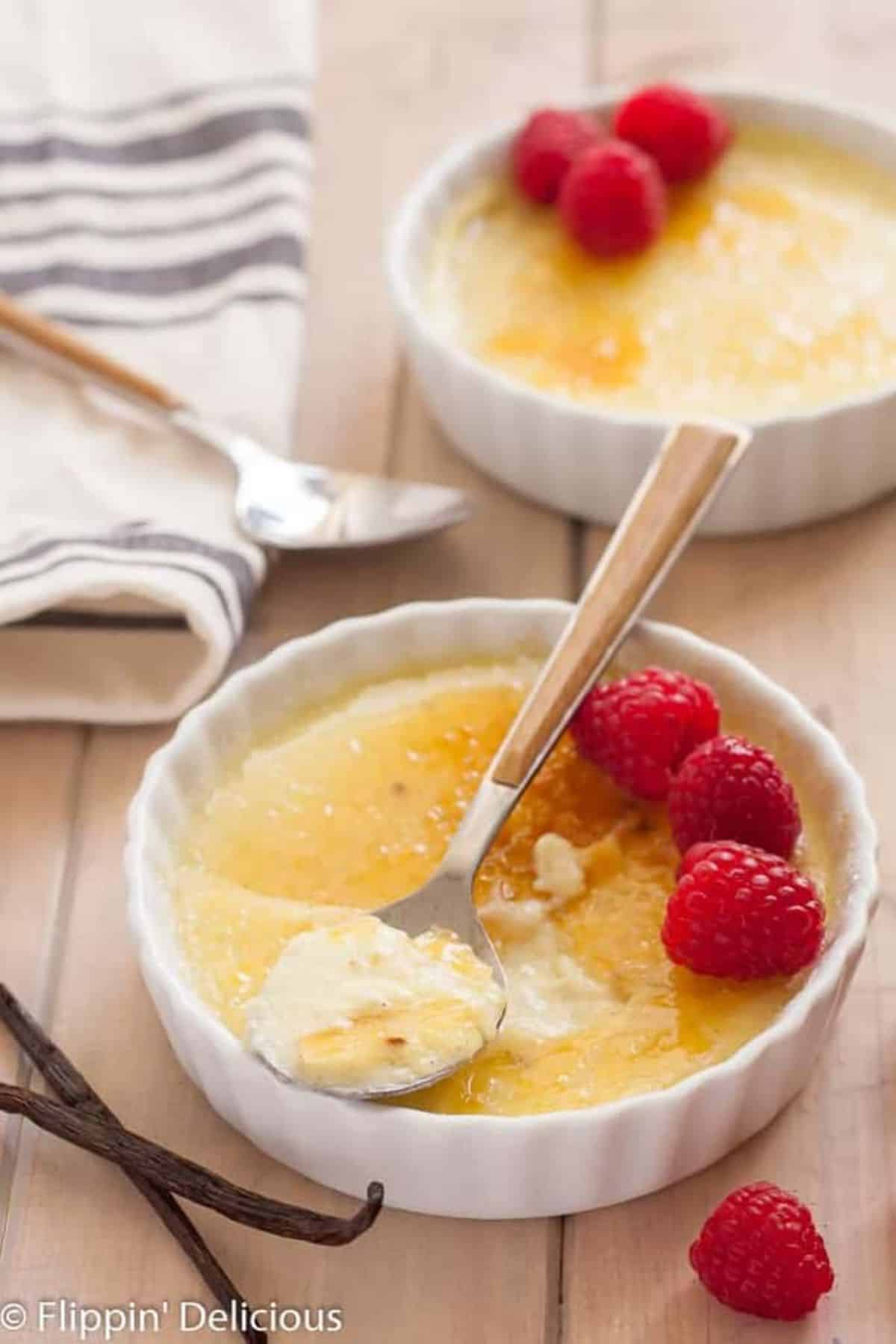 Full-fat coconut milk is the crucial ingredient in this creme brulee. Egg yolks, white sugar, and vanilla bean help to make this high-quality pastry at home.
Top the completed dessert with white sugar. Use a kitchen torch to caramelize the sugar for flavor and crunch.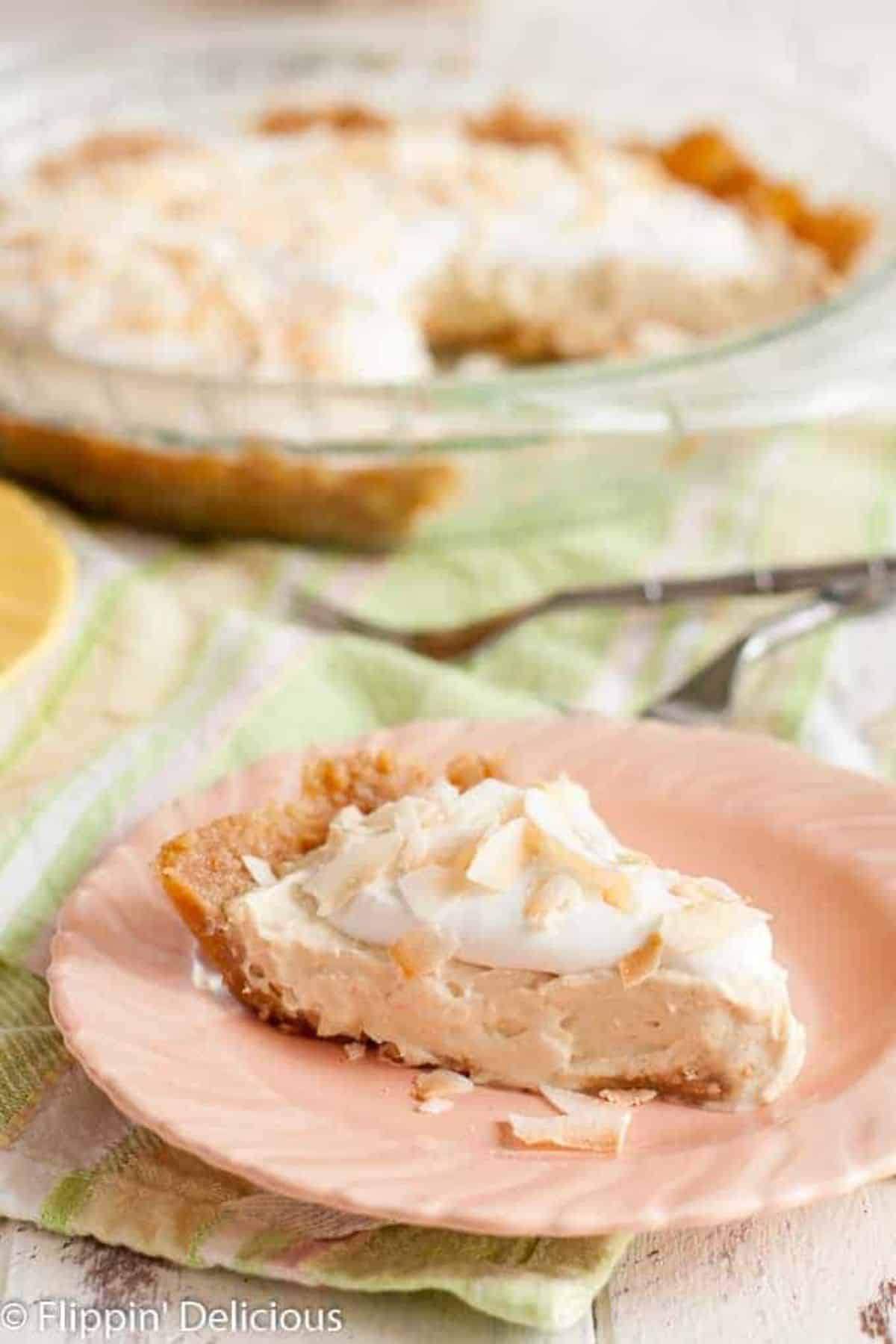 Strain the coconut milk and use the solids for another recipe. Use only the milky liquid to make this coconut cream pie.
Start with Vivian's Live Again vegan instant vanilla pudding. Combine with toasted coconut chips, strained coconut milk, and coconut extract. Vegan butter and gluten-free graham crackers make the simple yet delicious crust for this pie.
Use Vivian's Live Again vegan whipped topping mix and follow the directions to prepare the whipped cream. Garnish with toasted coconut chips.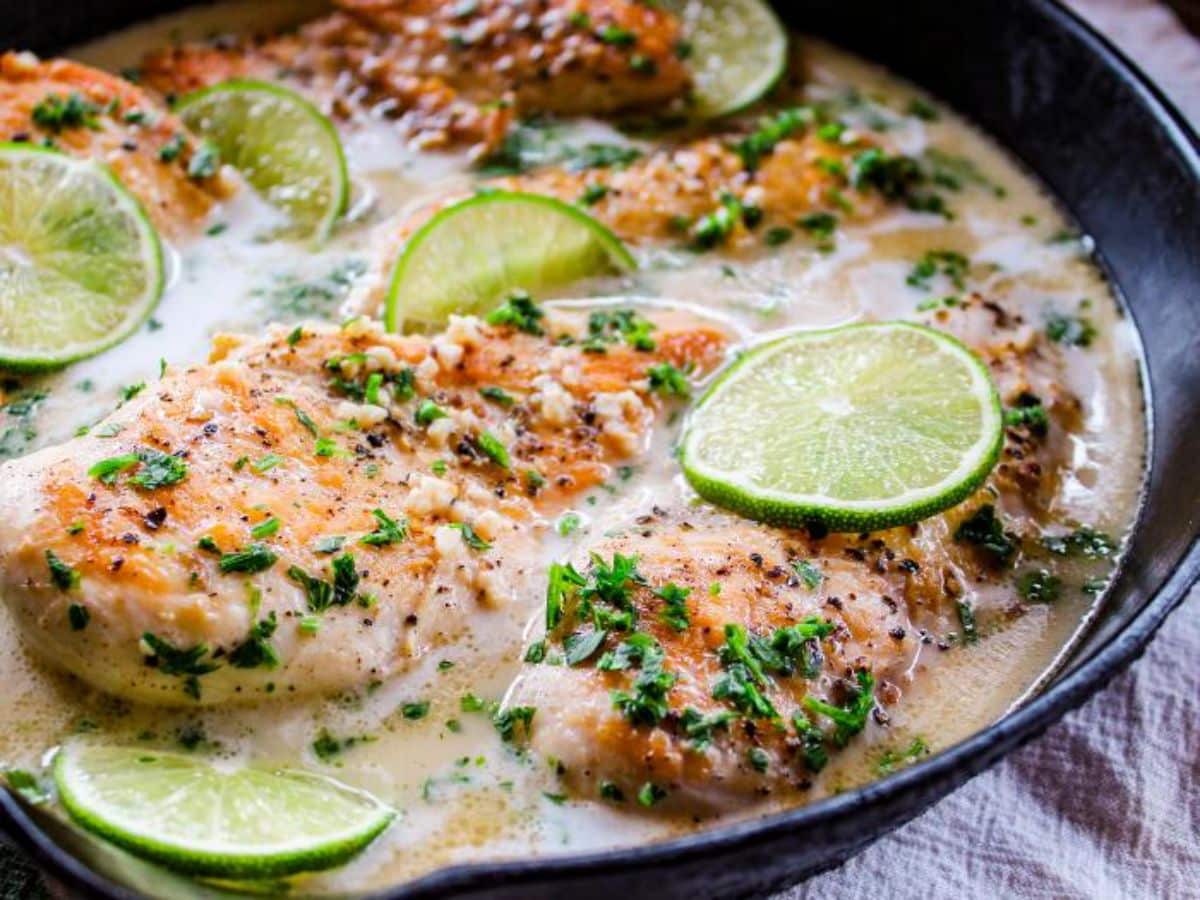 Chicken stock, unsweetened and full-fat coconut milk, chopped cilantro, and lime juice are the key ingredients for the creamy sauce in this coconut lime chicken recipe. Cook your chicken for a few minutes on each side, take the chicken out of the pan, and make the creamy sauce.
Let the chicken simmer with the completed creamy sauce for at least five minutes before serving.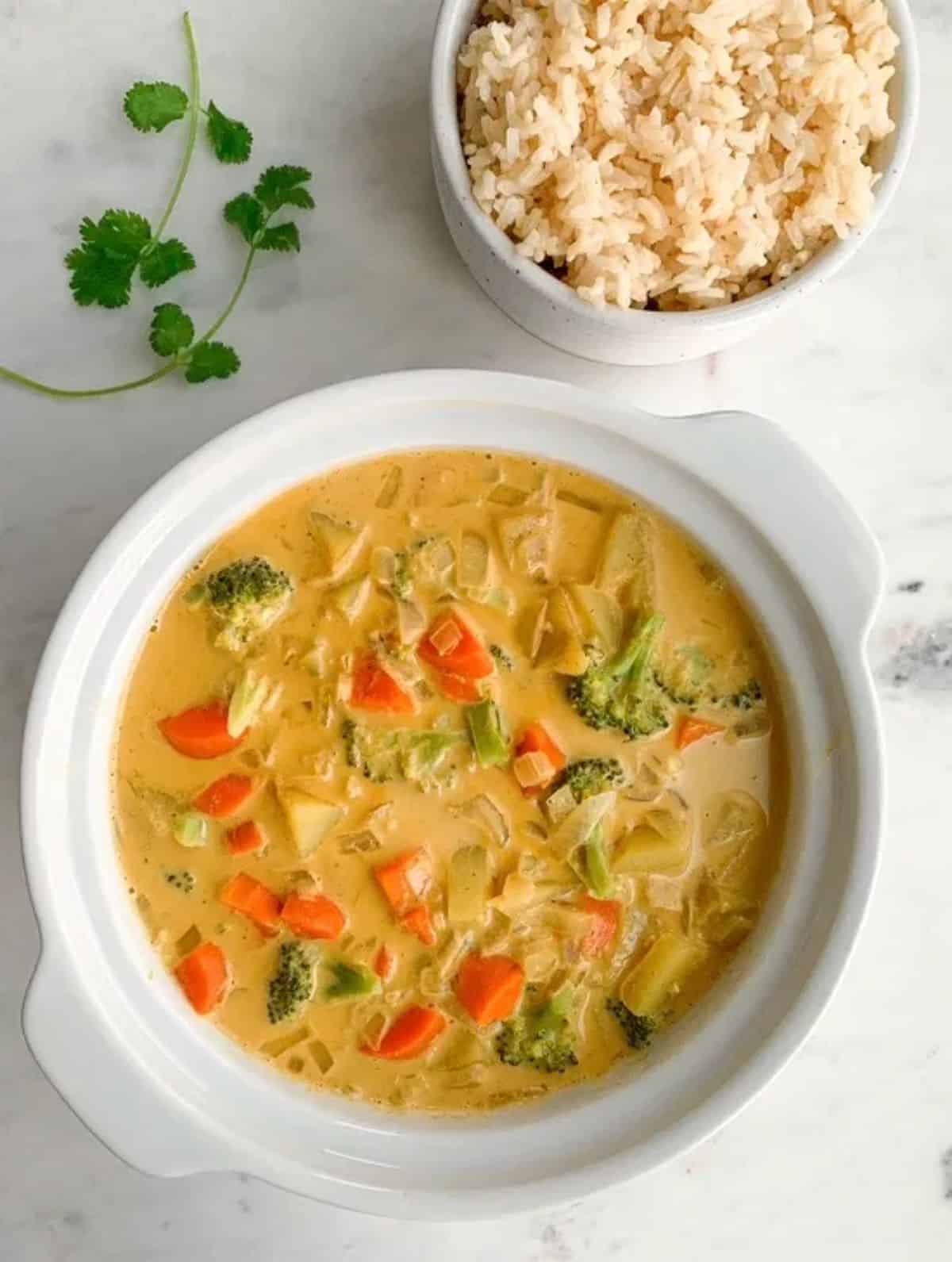 This savory, flavorful Thai Curry is not only dairy-free and gluten-free but also vegan and soy-free and does not have any added sugar. Coconut milk, Thai yellow curry paste, potatoes, broccoli, carrots, and cloves bring out the Thai influence of this veggie stew.
Once cooked, top the curried vegetables with your choice of white or brown rice.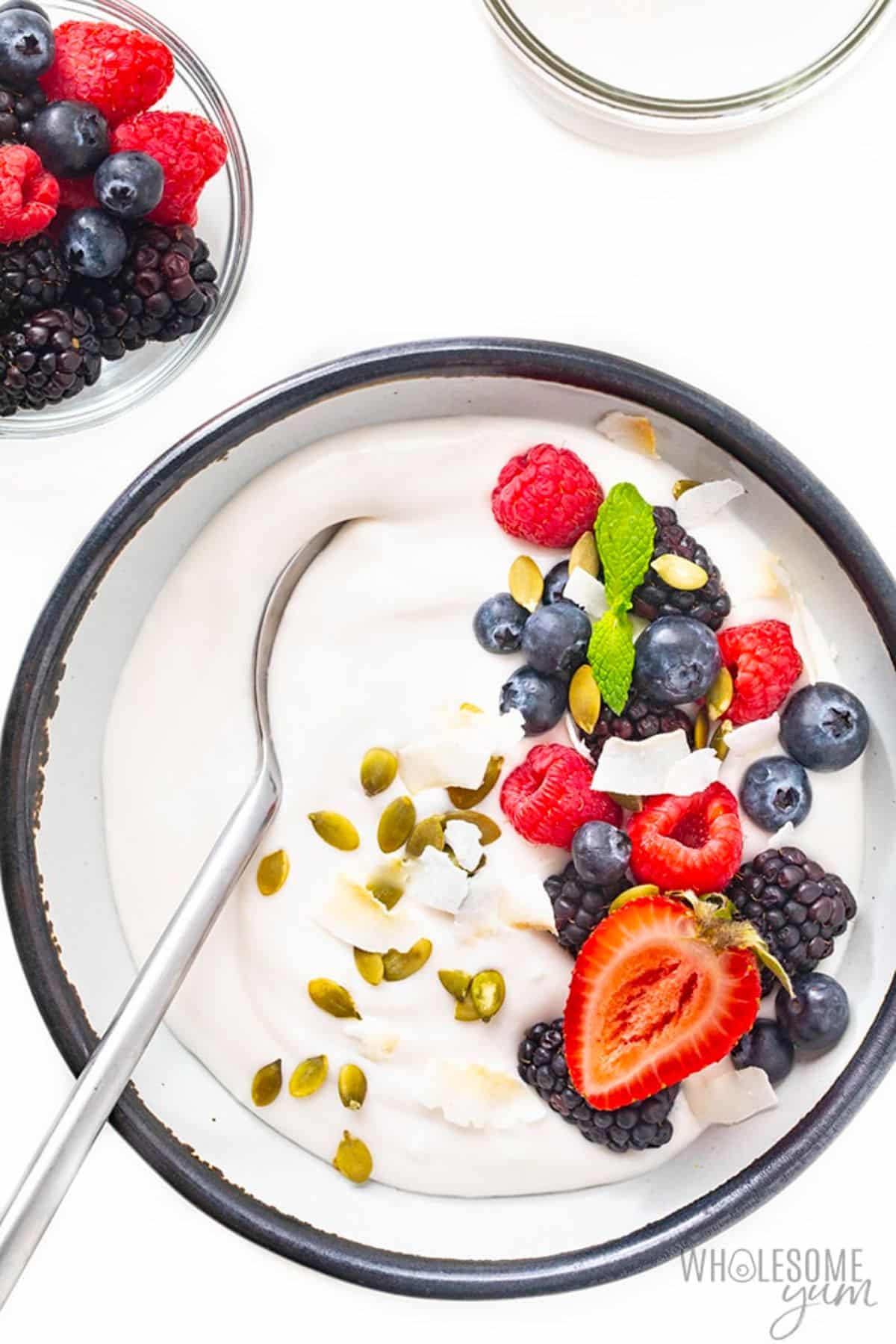 Why purchase the vegan variety of coconut yogurt from the supermarket when you can make it yourself instead? The secret: gelatin powder! This ingredient is both dairy-free and gluten-free, so it's safe to use for your dieting needs while helping to mimic a yogurt consistency.
Combine with full-fat coconut milk and probiotic capsules per the recipe's instructions. Incubate the yogurt mixture using your oven light for at least 12 hours. Then, refrigerate for 24 hours to achieve a yogurt consistency.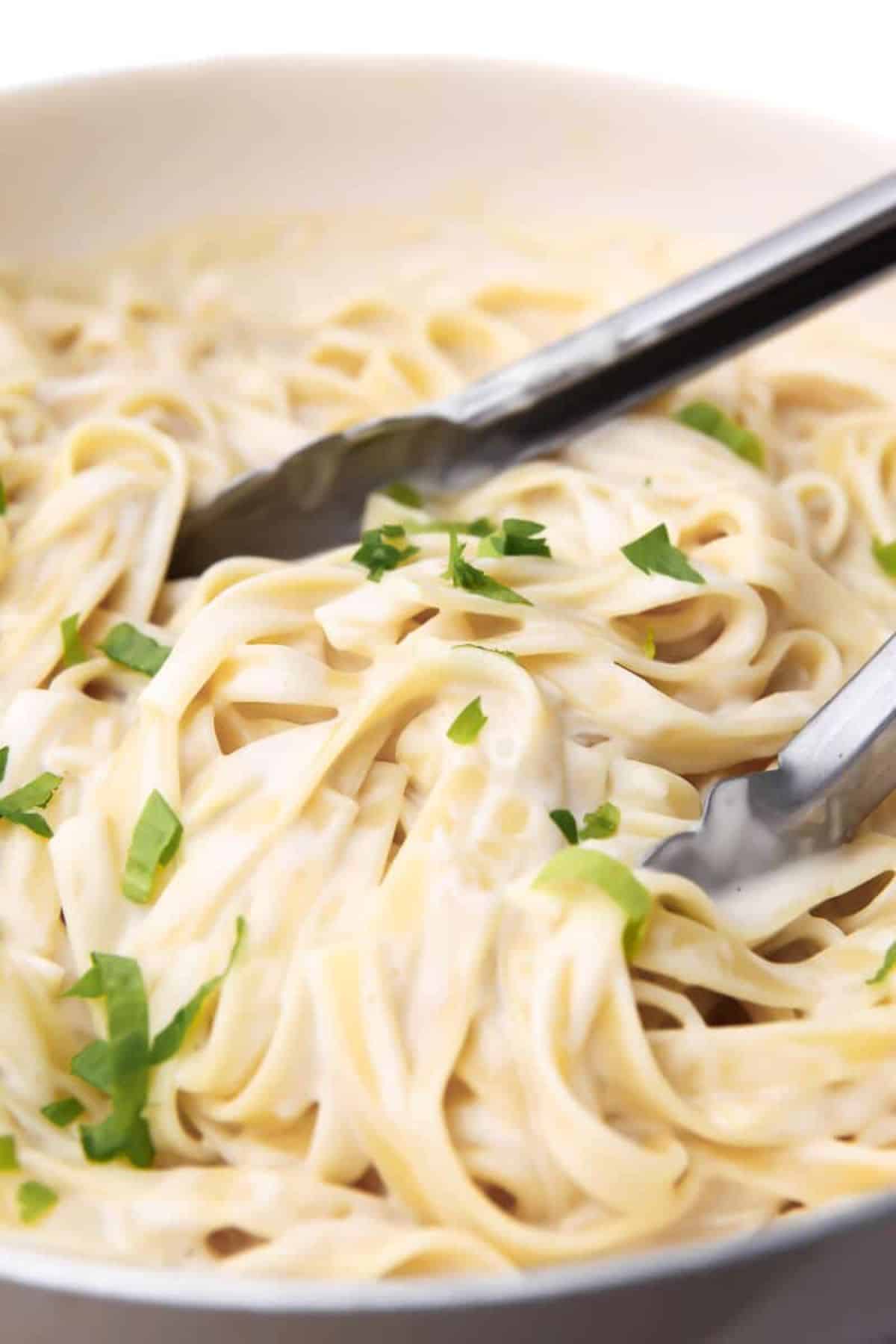 This dairy-free alfredo sauce uses coconut milk, nutritional yeast, liquid smoke, garlic powder, and tapioca flour. The coconut milk gives the sauce its creamy consistency. Nutritional yeast lends it a cheesy-like flavor without using dairy-based cheese ingredients.
Liquid smoke and garlic add depth of flavor to the completed dish. Pair with fettuccine noodles and top with fresh herbs of your choice.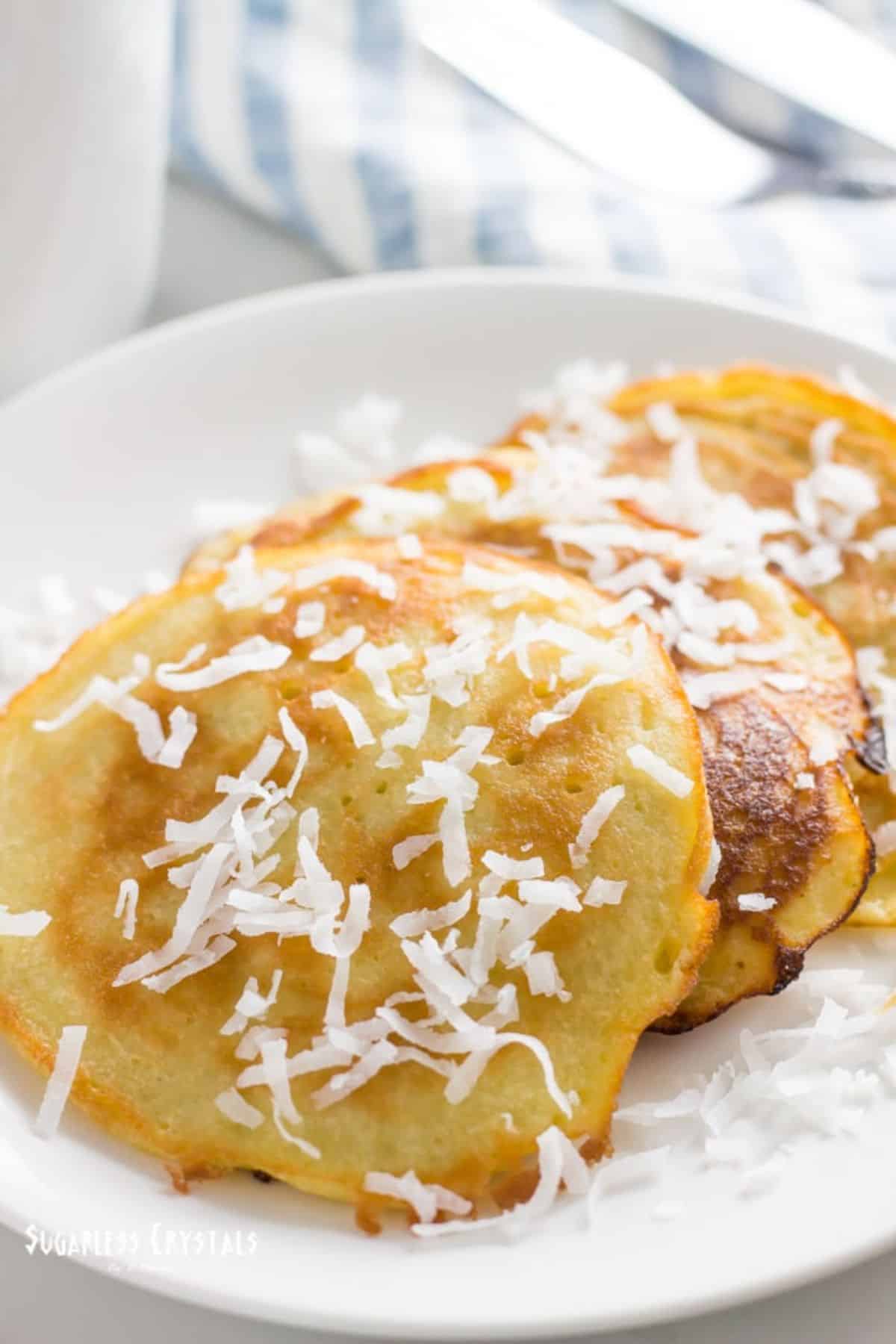 Start your morning off deliciously with these coconut milk pancakes! Keto and low-carb dieters will enjoy these fluffy pillows of breakfast goodness.
Coconut flour, sugar, baking powder, coconut milk, vanilla extract, and eggs are all that you need for this recipe. Garnish with coconut flakes straight from the bag or toast them to bring out more flavor before garnishing.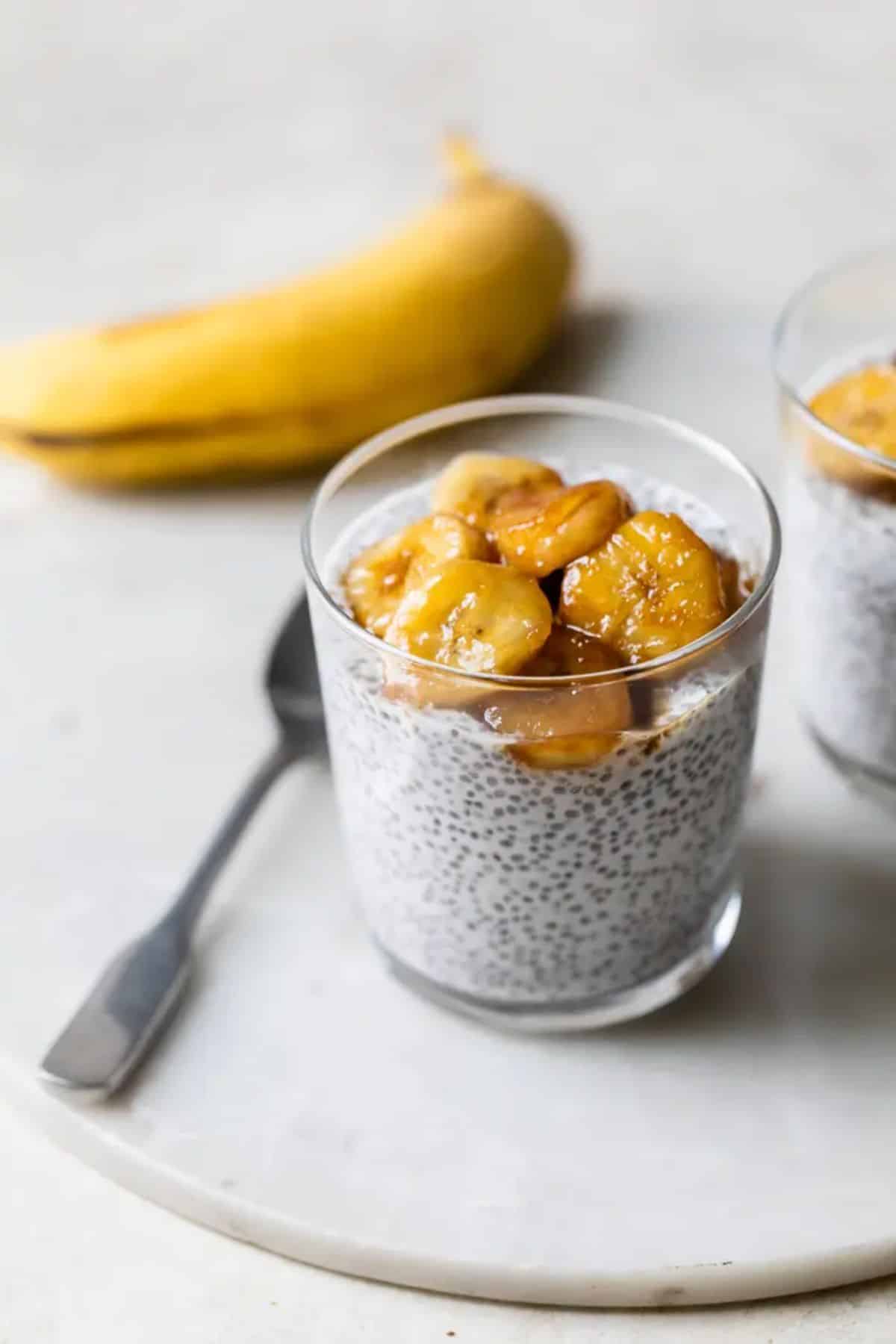 Pre-make a batch of this coconut chia pudding to have for breakfast or a snack the next day! Mix coconut milk, pure maple syrup, chia seeds, and unsweetened shredded coconut flakes for the pudding per the recipe instructions.
If desired, caramelize some bananas for added flavor. Alternative toppings include blueberries, strawberries, raspberries, or gluten-free crunchy granola to customize flavors.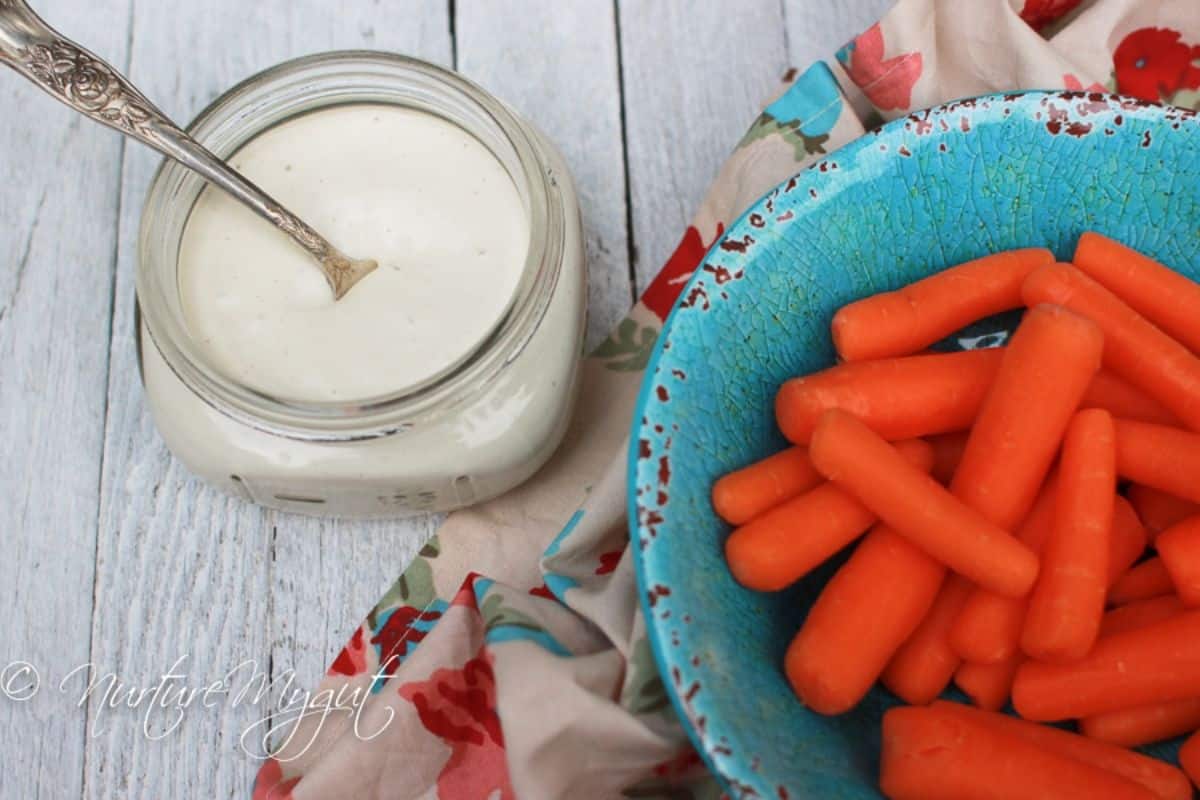 Coconut milk is the secret behind this dairy-free sour cream alternative. Raw cashews, fresh garlic, lemon juice, onion powder, and salt add nuttiness, sourness, and depth of flavor to mimic the taste of sour cream.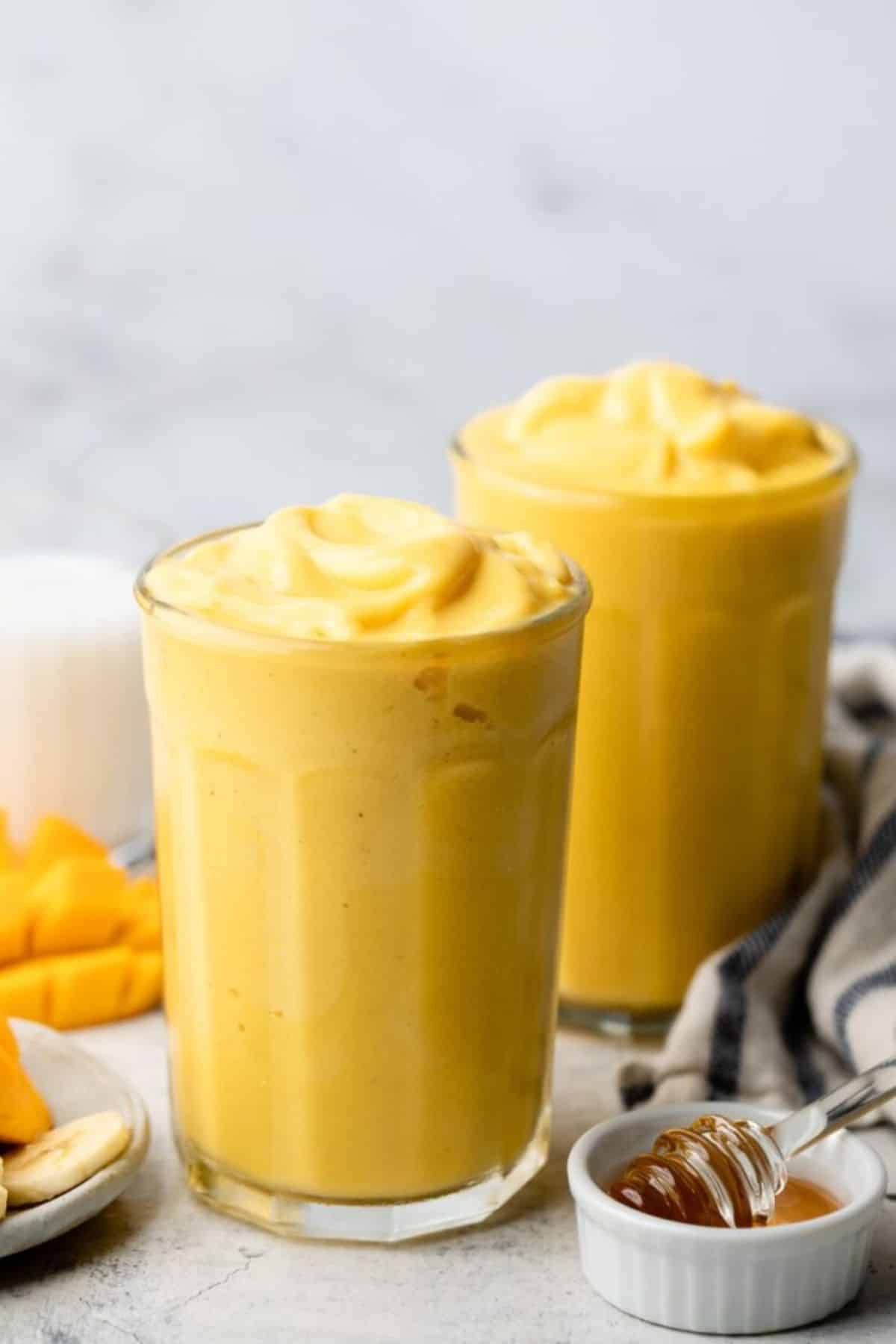 It takes only four ingredients to make this hydrating, satisfying mango coconut smoothie. Coconut milk, mangoes, bananas, and lemon juice are all you need. If desired, you can add some honey for added sweetness.
You may need ice cubes if you are using fresh mangoes and bananas rather than frozen ones. Enjoy with your breakfast or as a healthy snack for an energy boost during the day!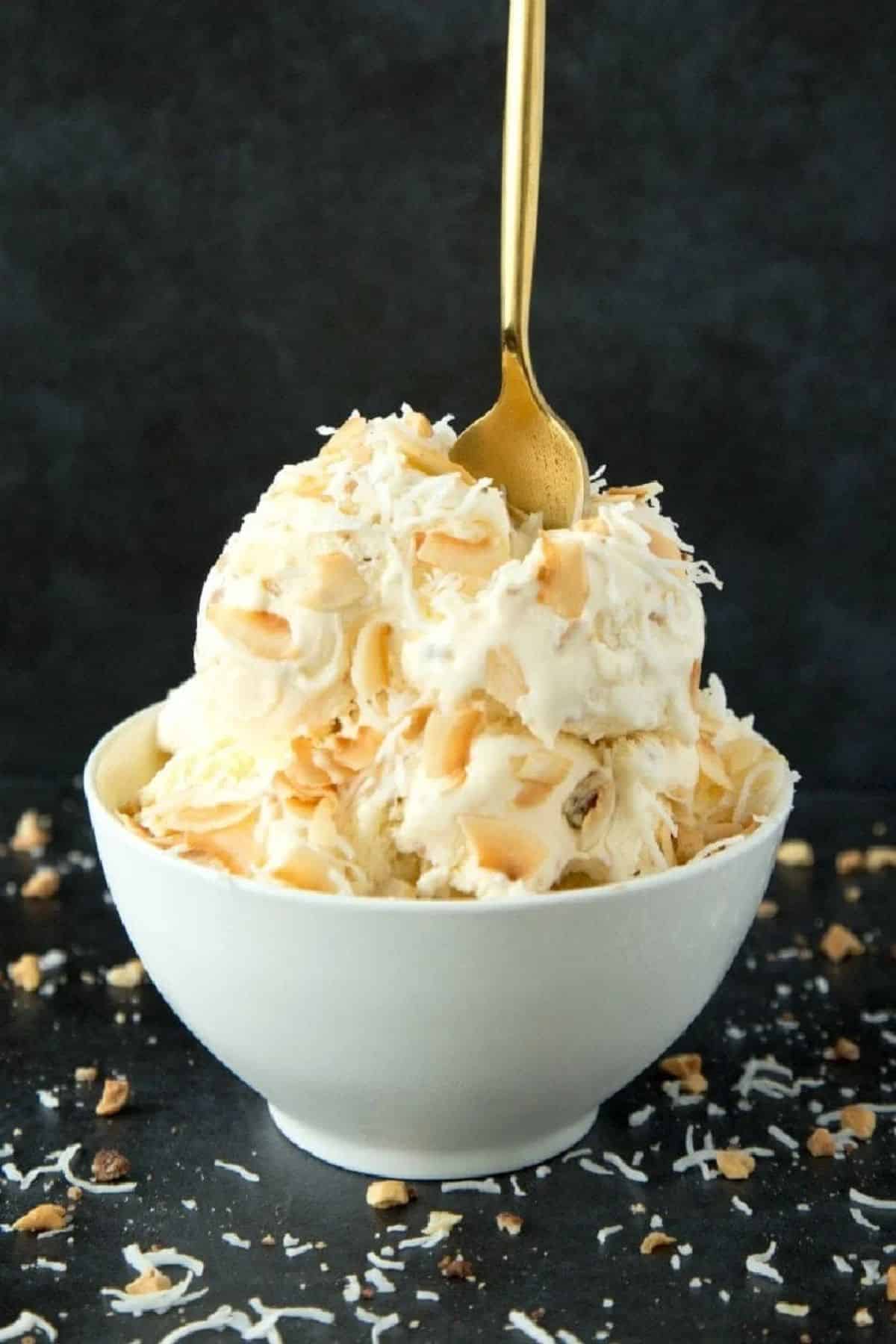 Try this simple recipe for coconut ice cream ready in no time without having to churn in an ice cream machine! Be sure to refrigerate the coconut milk for at least three or more hours before recipe preparation.
Use any seed or nut butter that you would like. The third ingredient is pure maple syrup. If you want keto ice cream, opt for keto maple syrup instead.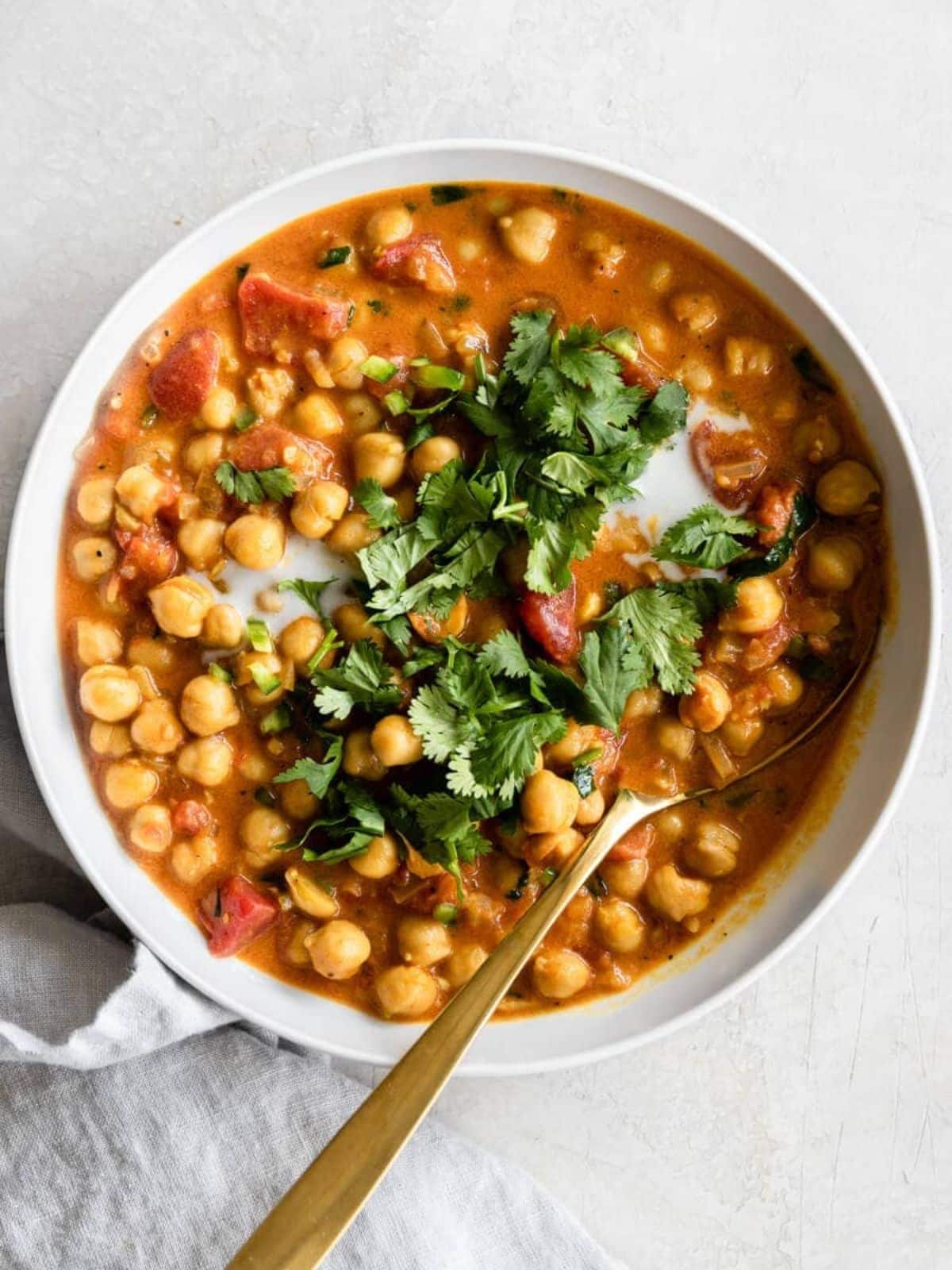 Here's another curry recipe using coconut milk, except this time, it also incorporates soft and savory chickpeas. Garlic, cumin, turmeric, and paprika are some of the main influential curry spices.
Combine with onions, diced tomatoes, and other ingredients per the instructions. Let the curry simmer for at least 20 minutes or until the chickpeas have tenderized and softened for a palatable bite.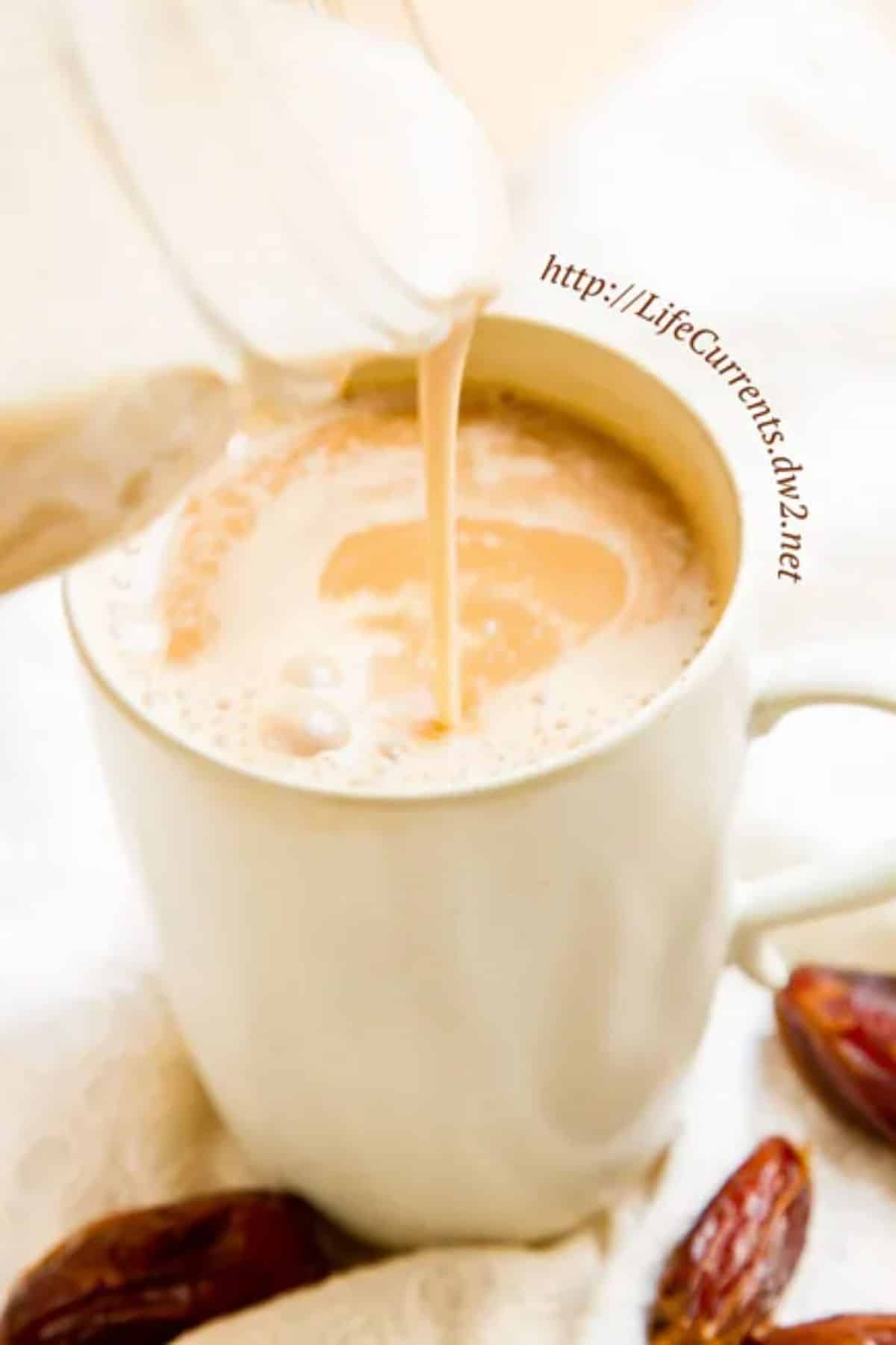 Enjoy your morning cup of Joe with a dairy-free creamer option! Combine coconut milk, pitted dates, and vanilla extract according to the recipe's instructions. Let the flavors marry, and the creamer thicken for a few hours in the fridge before using it for the first time.
Store in a tightly-closed jar. It can stay fresh in your fridge for up to a week. For best results, write the expiration date using a sticky note and place it on the jar's lid.
Bring the taste of Starbucks home to your kitchen by following this copycat recipe for the infamous Pink Drink. Use a cocktail shaker, a jar with a lid attached, or a blender bottle to incorporate all these ingredients.
Combine coconut milk, strawberry syrup, Starbucks very berry hibiscus refresher mix, freeze-dried strawberries, white grape juice, and ice. The mixture only needs a minimum of 10 shakes, but it may take a little more, depending on the unit you are using for shaking them up.
Garnish with a fresh strawberry if desired.
Try a Coconut Milk Recipe Today!
Coconut milk is a versatile kitchen ingredient with so many uses for main meals, desserts, and beverages. Stock up on your favorite brand of coconut milk so you always have enough on hand when you crave a tropically-inspired recipe!