When you think of bread crumbs, gluten-free doesn't come to mind. After all, bread crumbs are made from bread, and bread is made from wheat, isn't it? Well, not necessarily.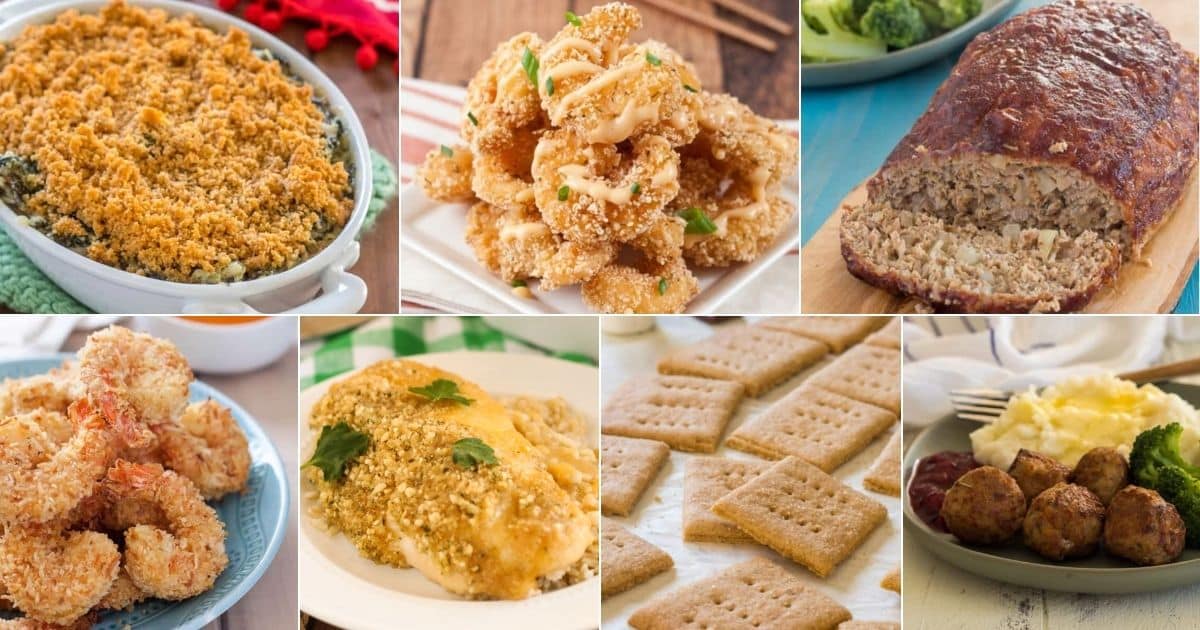 If you're gluten-free, you know there are an array of alternative flours for baking and cooking. Yes, these flours are ideal for bread crumbs, yet you might not have considered that there are other gluten-free ingredients to use in your recipes.
These options match the typical breadcrumb texture and flavor profile perfectly. Sweet dessert-based bread crumbs, savory varieties, and mild flavored versions complement any dish. In this article, we list the best gluten-free alternatives to bread crumbs. So read on to find out what they are and how to add them to your recipes.
Jump to:
1. Waffle-Based Bread Crumbs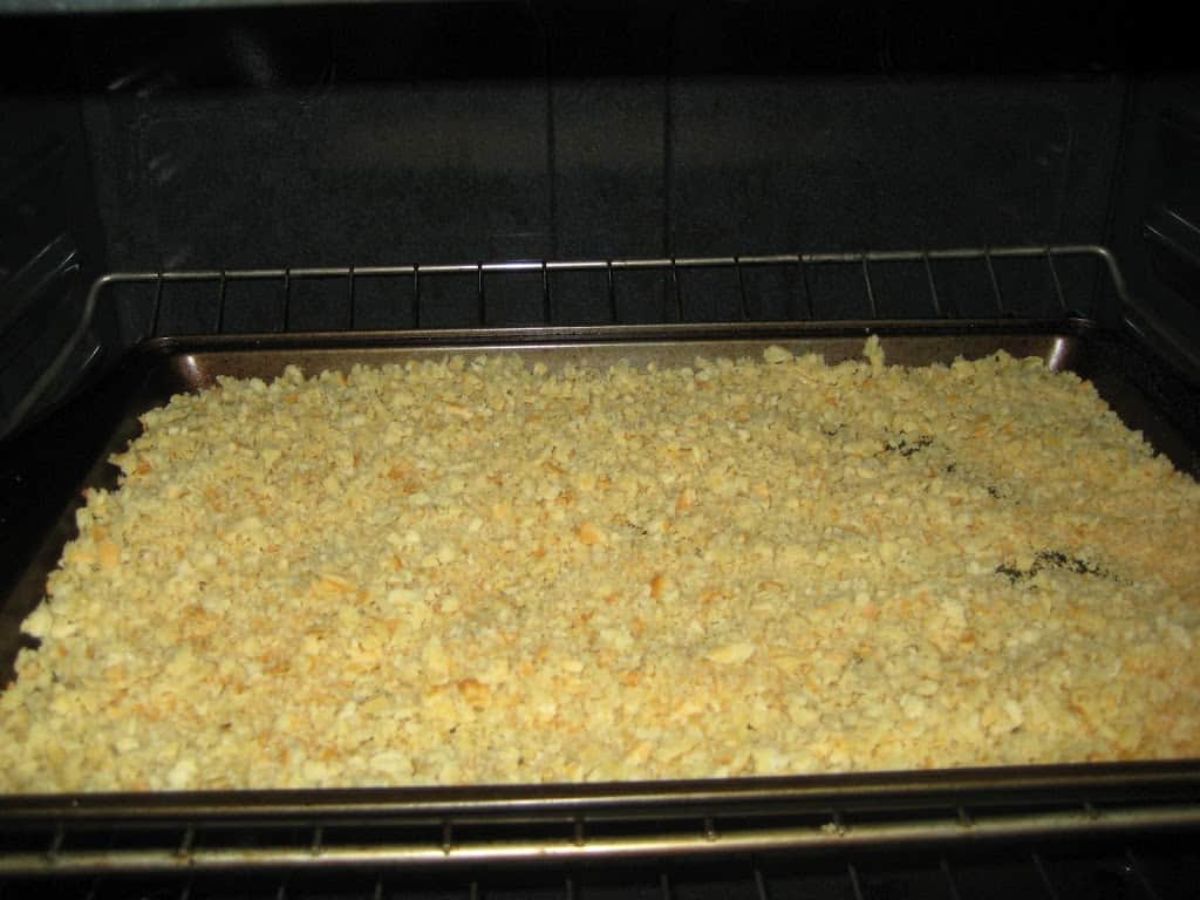 Believe it or not, gluten-free waffles make excellent bread crumbs. Just use a little less sugar than usual in the batter, increase the cooking time by drying them in the oven, and grind them into crumbs. Waffle bread crumbs can be stored on your shelf for several weeks or longer in the freezer. A near-perfect gluten-free alternative to bread crumbs, waffles are easier to make than gluten-free bread.
2. Gluten-Free Graham Crackers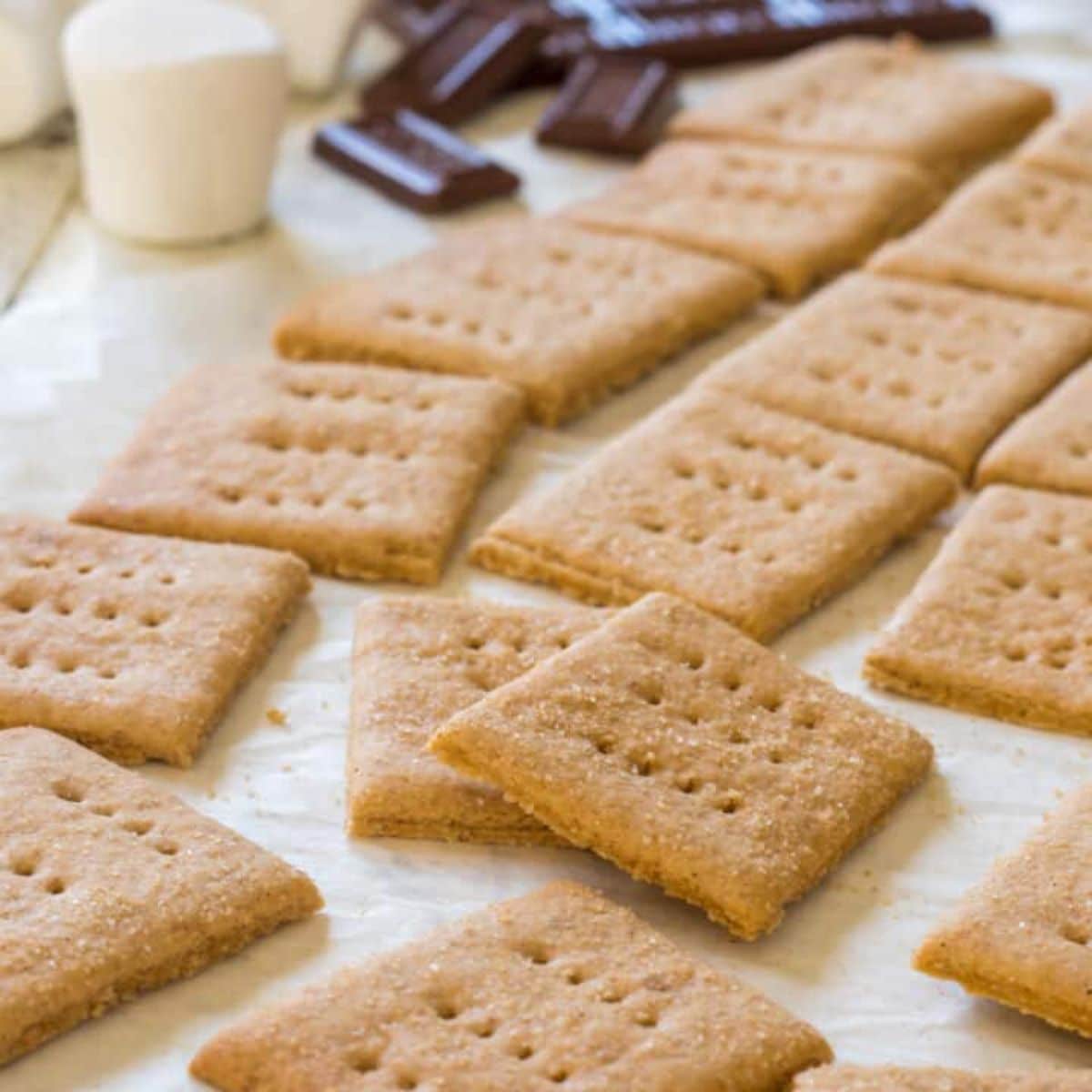 Graham crackers are more than a s'mores base or the main ingredient in your favorite pie crust. When done right, you can make excellent bread crumbs from graham crackers that work in many dishes.
Choose this gluten-free graham cracker recipe when you want breadcrumbs with a slightly sweet twist. What's more, you can easily adjust this recipe so it's less sweet by decreasing the sugar, cinnamon, and vanilla ingredients. Don't forget to increase the baking time to ensure these graham crackers are dry enough to use as bread crumbs.
3. Schar Gluten-Free Bread Crumbs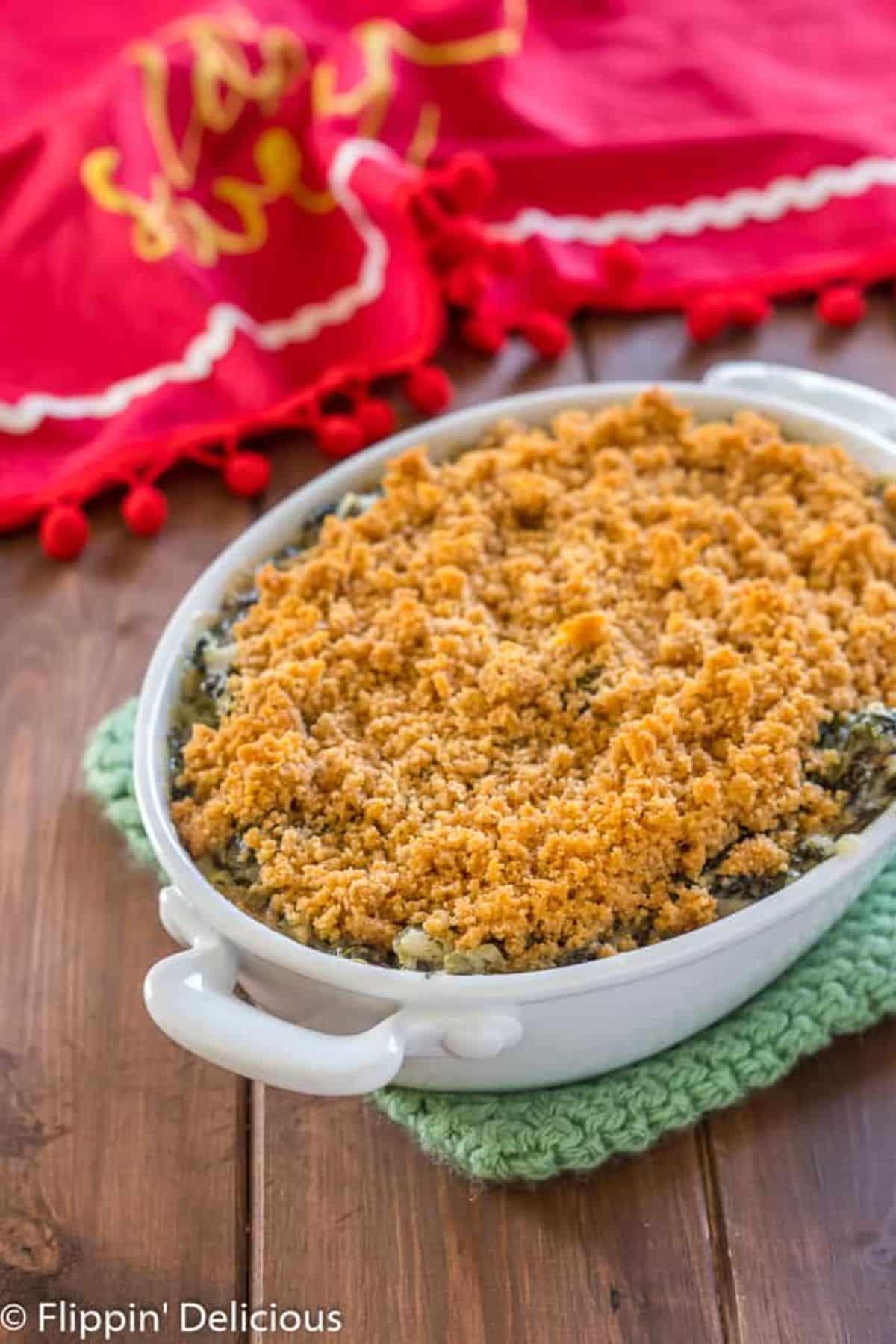 If you're following a gluten-free diet, you're probably familiar with the Schar brand.
I turn to Schar Gluten-Free Bread Crumbs when I don't have time to make homemade. Like many Schar products, it's impossible to tell they're not made from gluten-filled grains. My Gluten-Free Spinach Artichoke Dip recipe is always a crowd favorite, and it's one of my favorite dishes using gluten-free alternatives to bread crumbs.
4. Coconut Flakes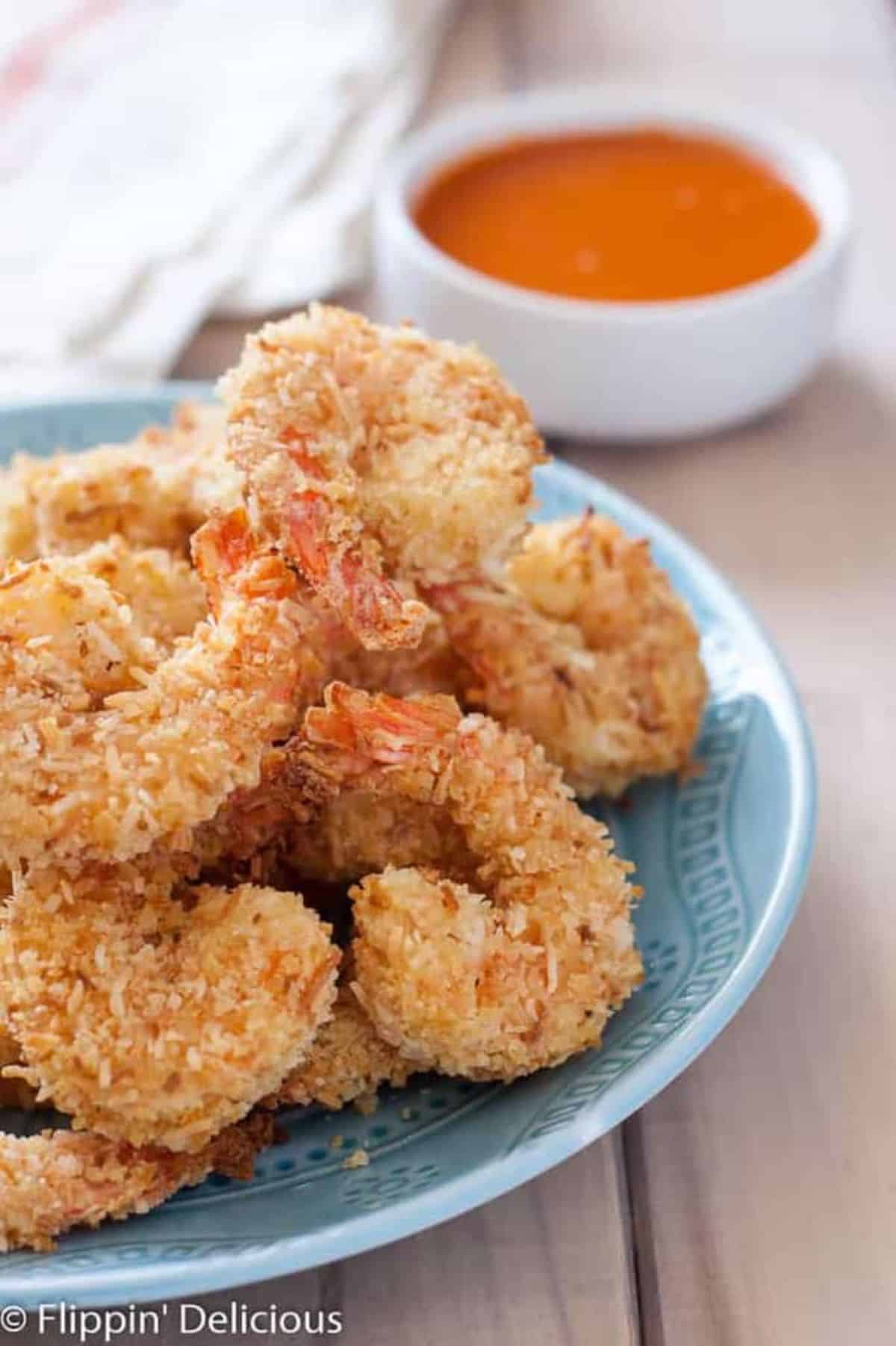 Coconut flakes are a gluten-free alternative to bread crumbs that are so good you'll crave them. My favorite dish to prepare with them is Coconut Shrimp. I got this delicious recipe from Nicole Hunn from Gluten-Free on a Shoestring. Select coconut flakes without an added sweetener, like these Terrasoul Superfoods Organic Coconut Flakes, and you'll be good to go.
5. Almond Meal or Flour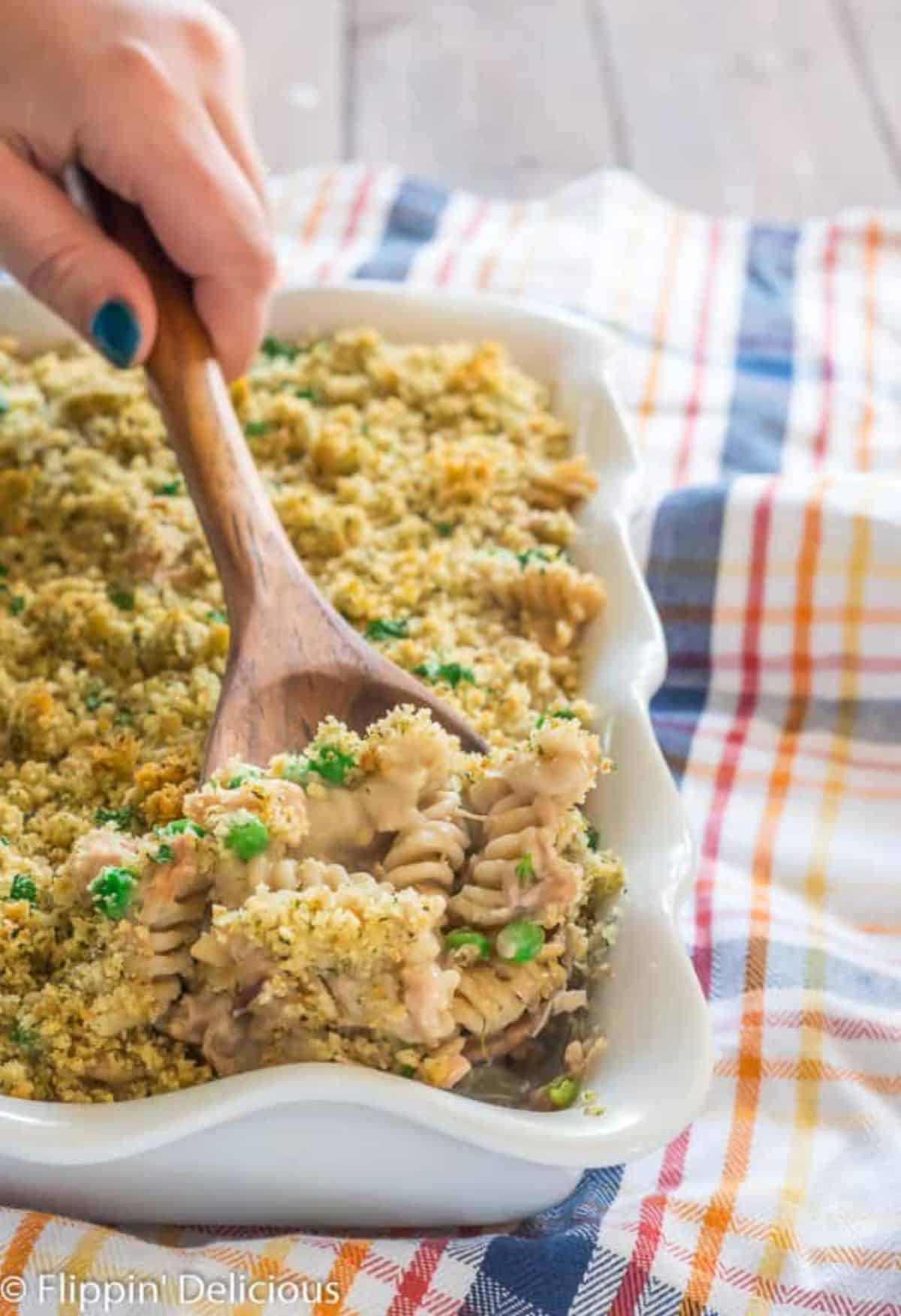 When it comes to gluten-free baking, almond flour is a mainstay on my ingredient list, and it makes a mean breadcrumb. Almond meal offers a slightly coarser texture that really holds up, so it won't get soggy like gluten-free flours. You can even use crushed almonds to make your own flour.
Almond-based bread crumbs work in so many dishes due to their mild taste. I love them on top of my Tuna Casserole recipe. Yet their texture makes them perfect for frying too.
6. Gluten-Free Crackers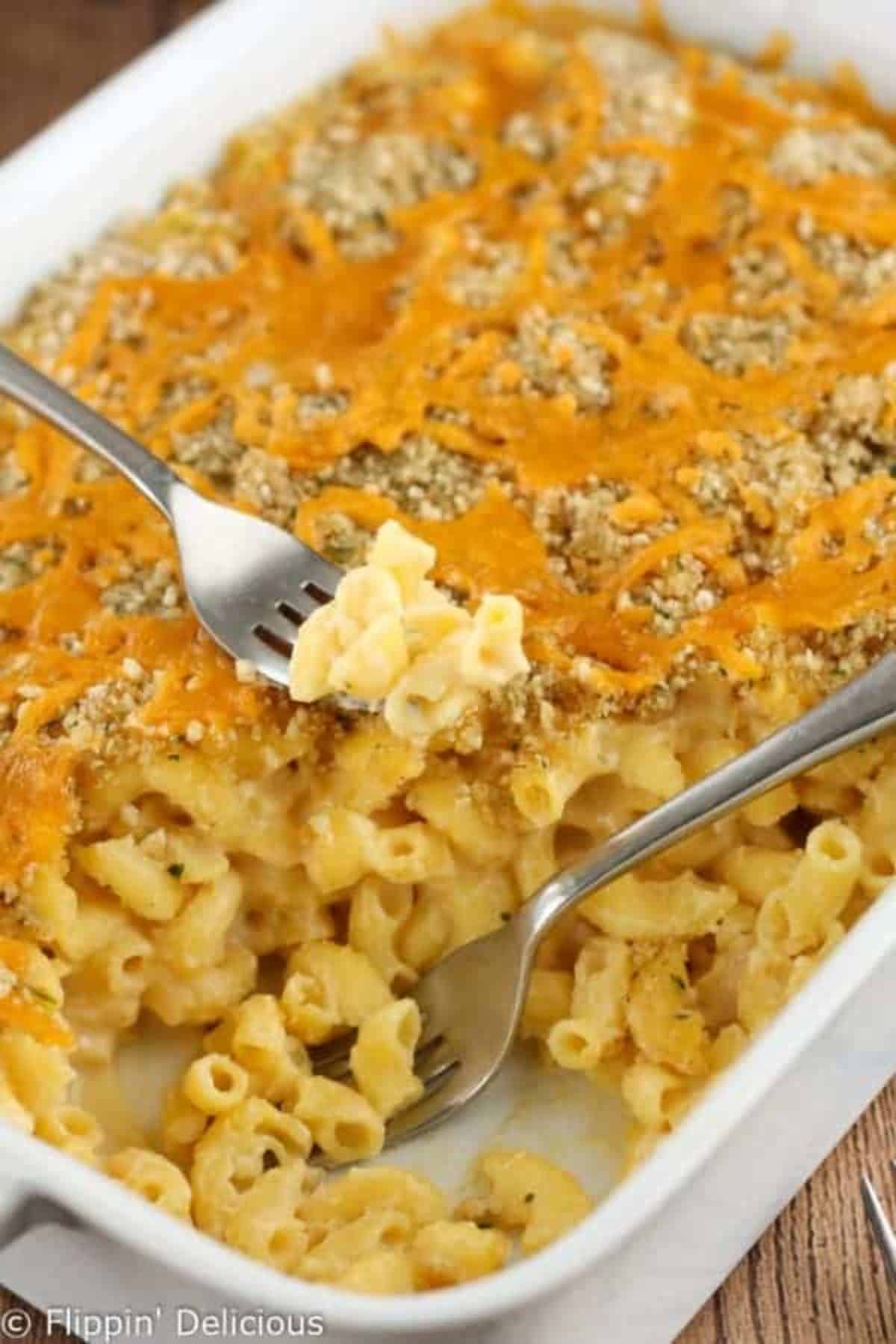 Here is another easy source of gluten-free bread crumbs from Schar. Their amazing gluten-free crackers make the ideal bread crumbs for your recipes. Baked mac and cheese is far from the boxed instant versions, and to take them over the top, use these gluten-free crackers as a breadcrumb topping.
7. Corn Flakes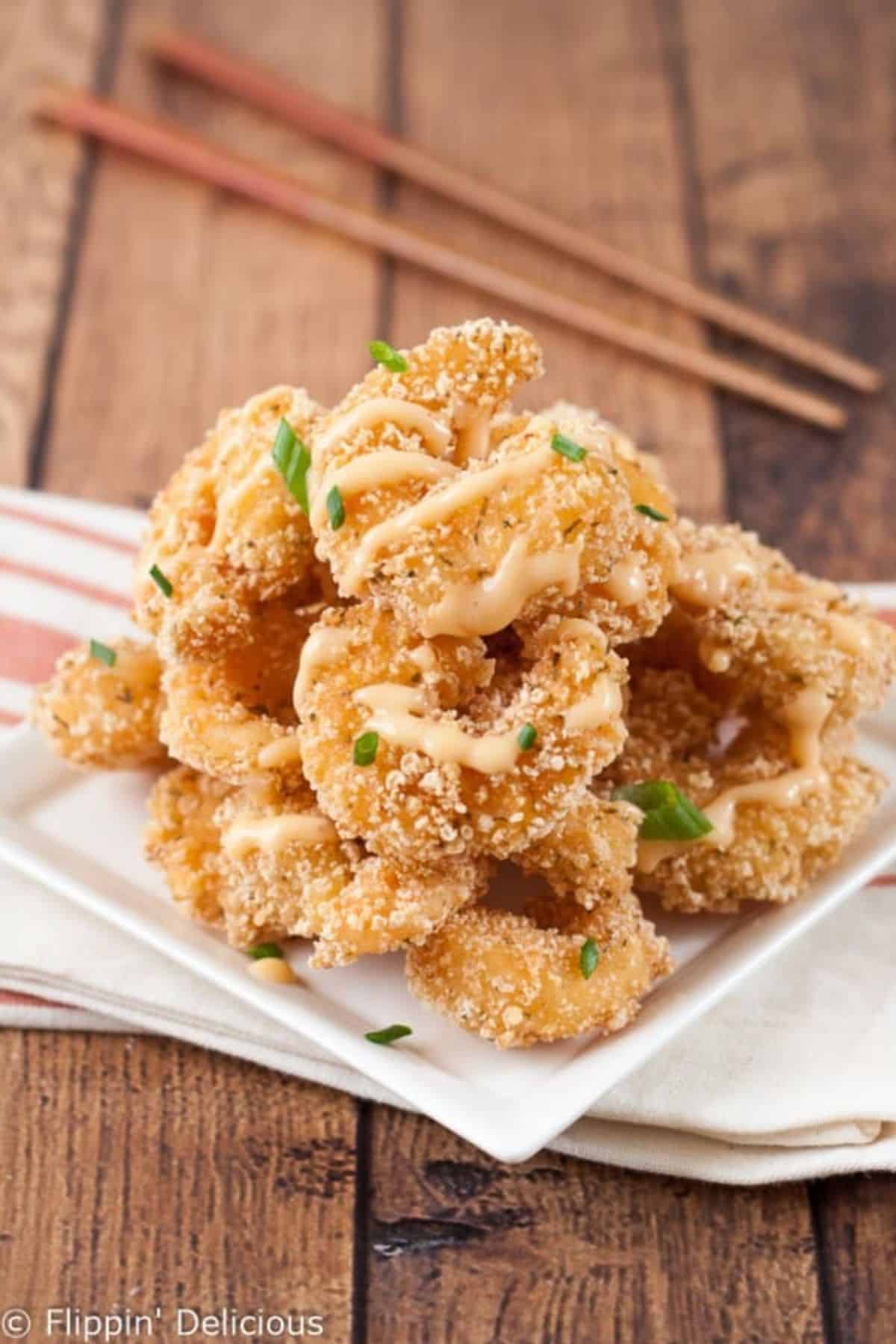 Corn flakes are not just a solid breakfast option; they are an excellent gluten-free alternative to bread crumbs. This version of Bonefish Grill's popular Bang Bang Shrimp recipe is a great candidate for cornflake-based bread crumbs. As always, be careful about selecting cornflake brands, as some contain gluten grains. I prefer Nature's Path Organic Corn Flakes because they are certified gluten-free and totally delicious.
8. Pork Rinds or Cracklings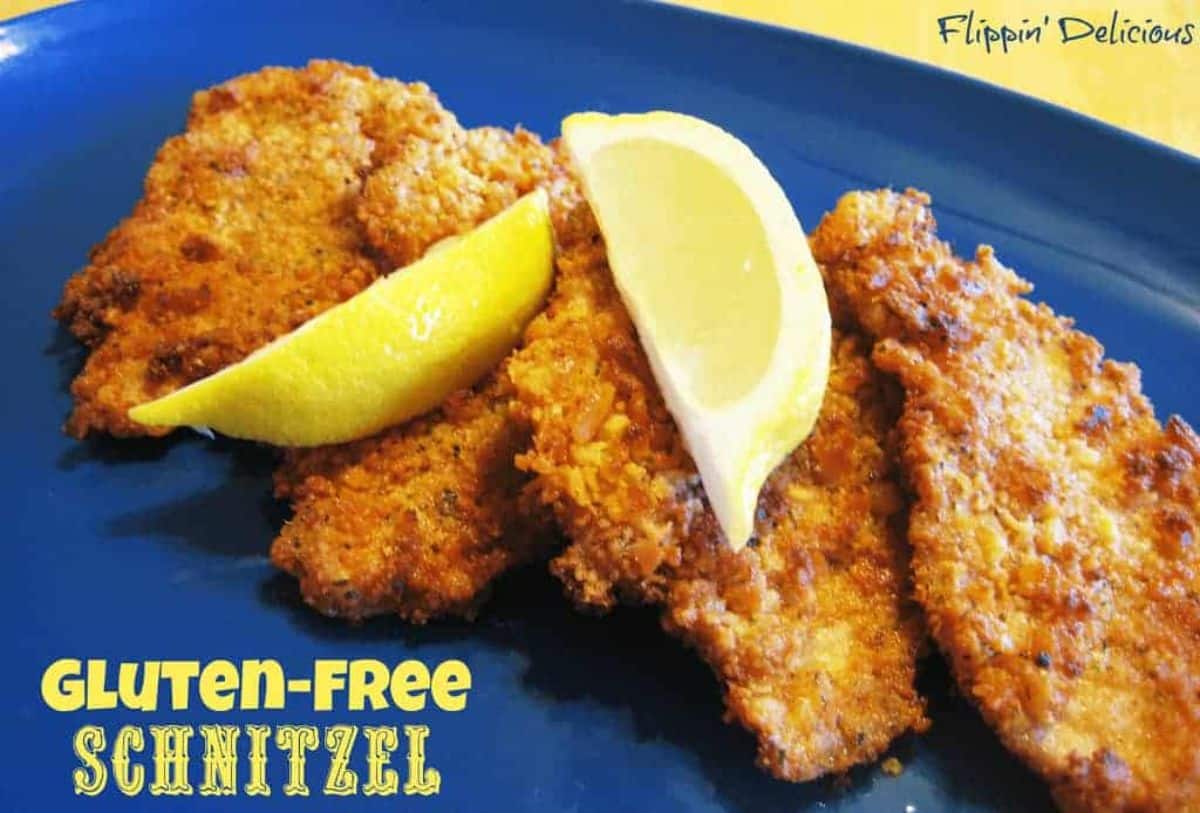 Crispy pork skin offers a unique flavor and texture that can be perfect as a breadcrumb alternative. There's no better choice for dishes requiring an extra hit of savory flavor, like my favorite schnitzel. What's more, pork rinds are a keto-friendly way to get the bread out of your bread crumbs.
9. Gluten-Free Pretzels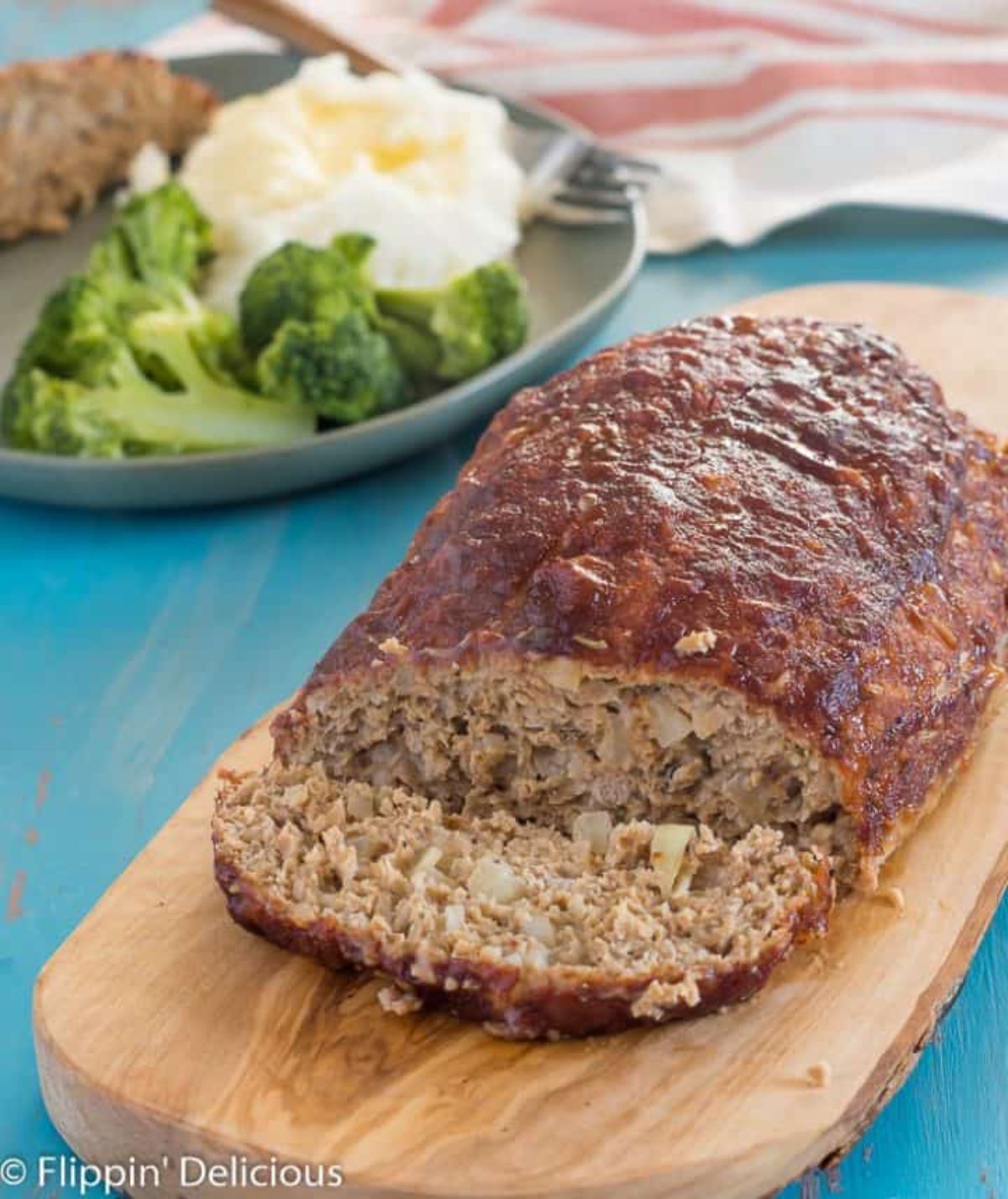 Snyder's Gluten-Free Pretzels are so delicious that it's hard to believe they're wheat free. Not just for snacking, pretzels are one of the best gluten-free alternatives to bread crumbs.
Use your food processor to grind them or toss them in a zip-lock bag and crush them into a breadcrumb topping or fry batter. Gluten-free pretzels make an excellent bread crumb alternative to use in this savory Turkey Meatloaf recipe.
10. Rice Chex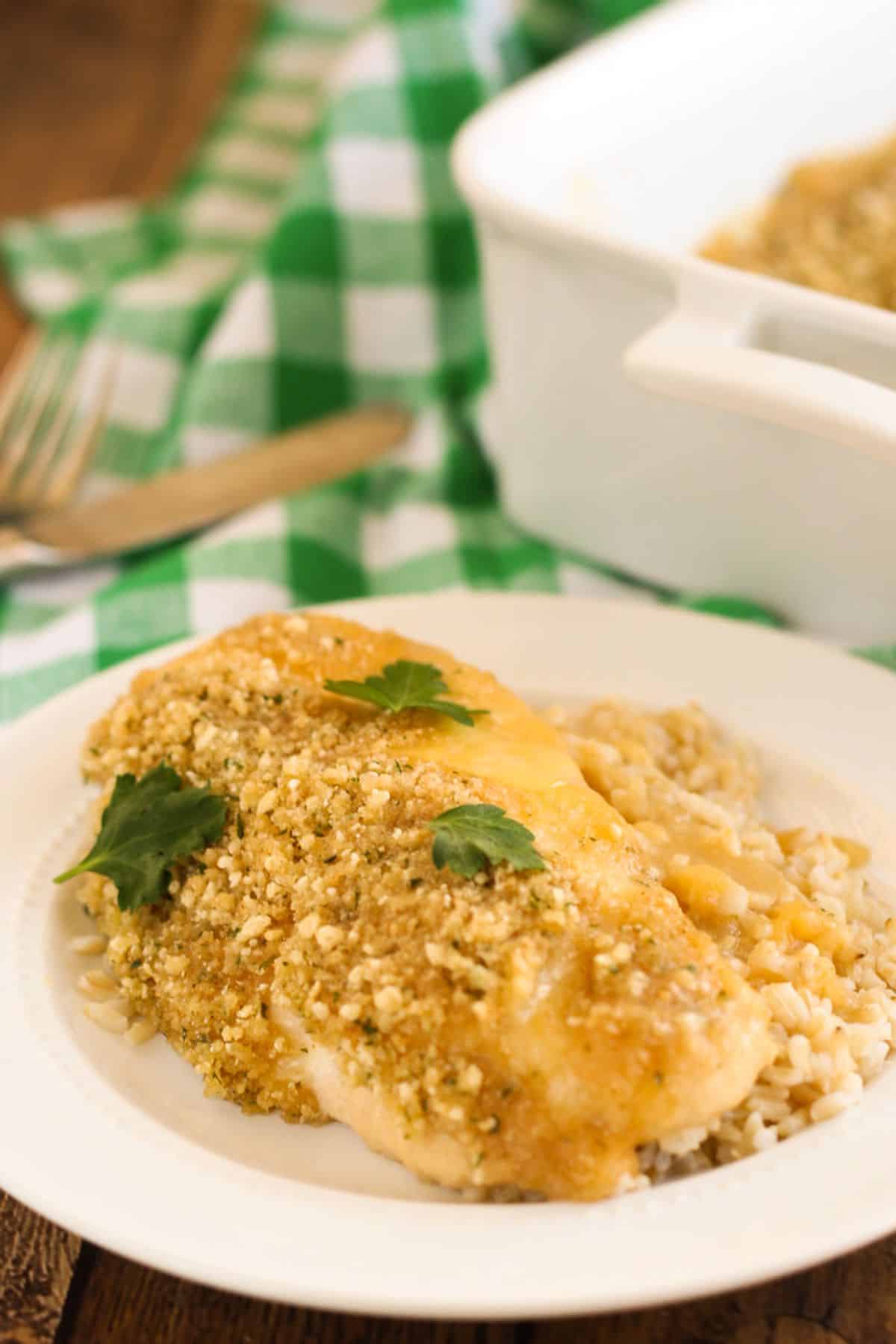 Whether it's rice flour, rice noodles, or Rice Chex, rice lets you leave the gluten behind and enjoy your food. For bread crumbs in particular, Rice Chex is a standout option.
A versatile gluten-free alternative to bread crumbs that works as a panko topping, too, Rice Chex is readily available, ready instantly, and will soon become your bread crumb recipe go-to. They're the perfect topping for my favorite Creamy Chicken Casserole.
11. Rolled Oats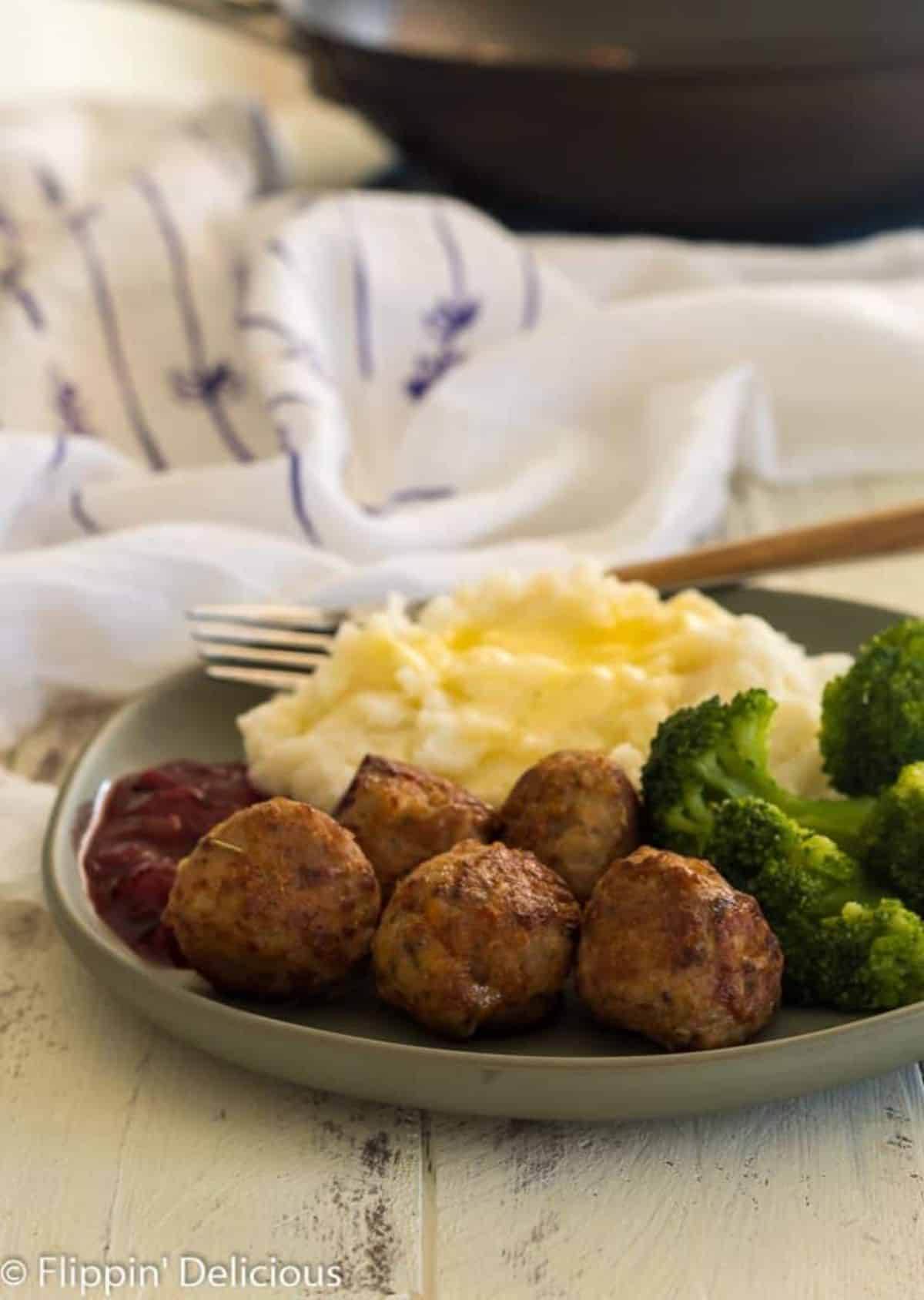 Oats are a hearty grain that isn't just for breakfast. A breadcrumb substitute for all things sweet, savory, and everything in between, rolled oats are minimally processed. They have the perfect texture for every recipe, including these flavorful Gluten Free Turkey Meatballs.
Since many manufacturers process oats on equipment shared with gluten-filled grains, carefully review the label to avoid cross-contamination. Terrasoul Superfoods processes its Organic Rolled Oats in a gluten-free facility.
Wrapping Up
If you thought finding gluten-free alternatives to bread crumbs would be hard, think again. From coconut flakes to pork rinds, there are gluten-free bread crumbs available for every dish. So fry, bake, and deep fry up your favorite recipes with these bread crumbs that are free of gluten but full of flavor.