The more fine-tuned your diet is, the more limited your options become. If you're pescatarian and gluten-free, it might seem like you have to miss foods you once loved. The good news is that you can explore and find delicious meals you might have missed otherwise!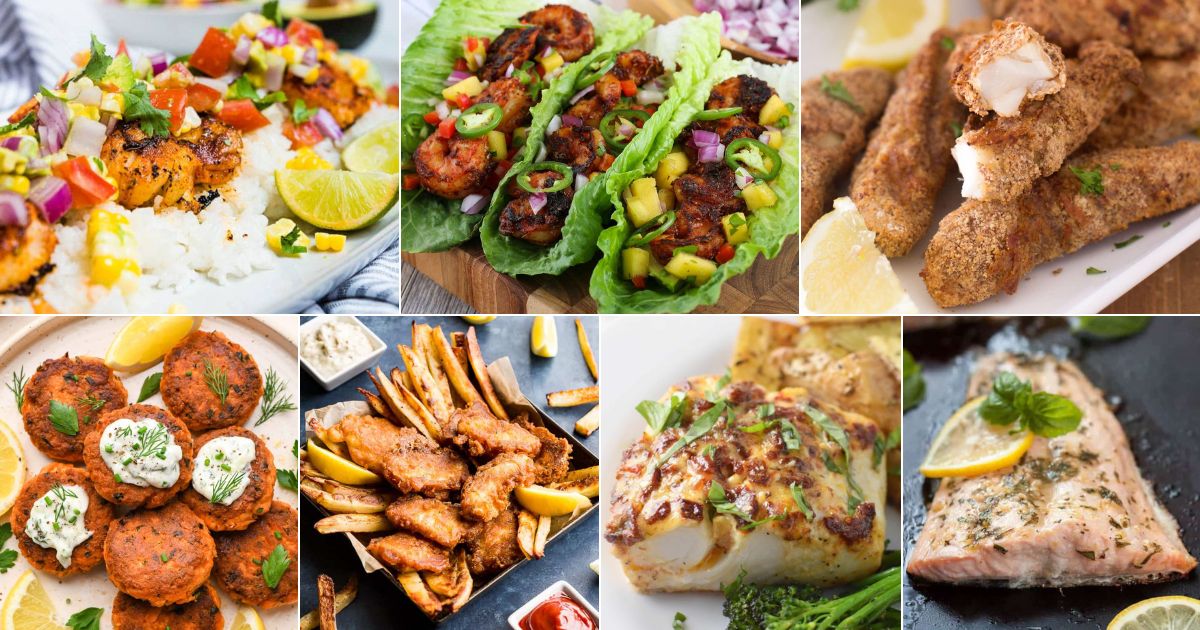 Fish and seafood are a great way to get protein, good fats, and nutrients your body needs, including Omega-3s. Seafood tends to be both light and filling. There are so many ways to prepare and enjoy it.
If you haven't had fried fish or shrimp pasta in a while because of the gluten, these 21 pescatarian recipes will hit the spot.
Jump to:
Gluten-Free Pescatarian Recipes
Here are 21 gluten-free pescatarian delights for your table!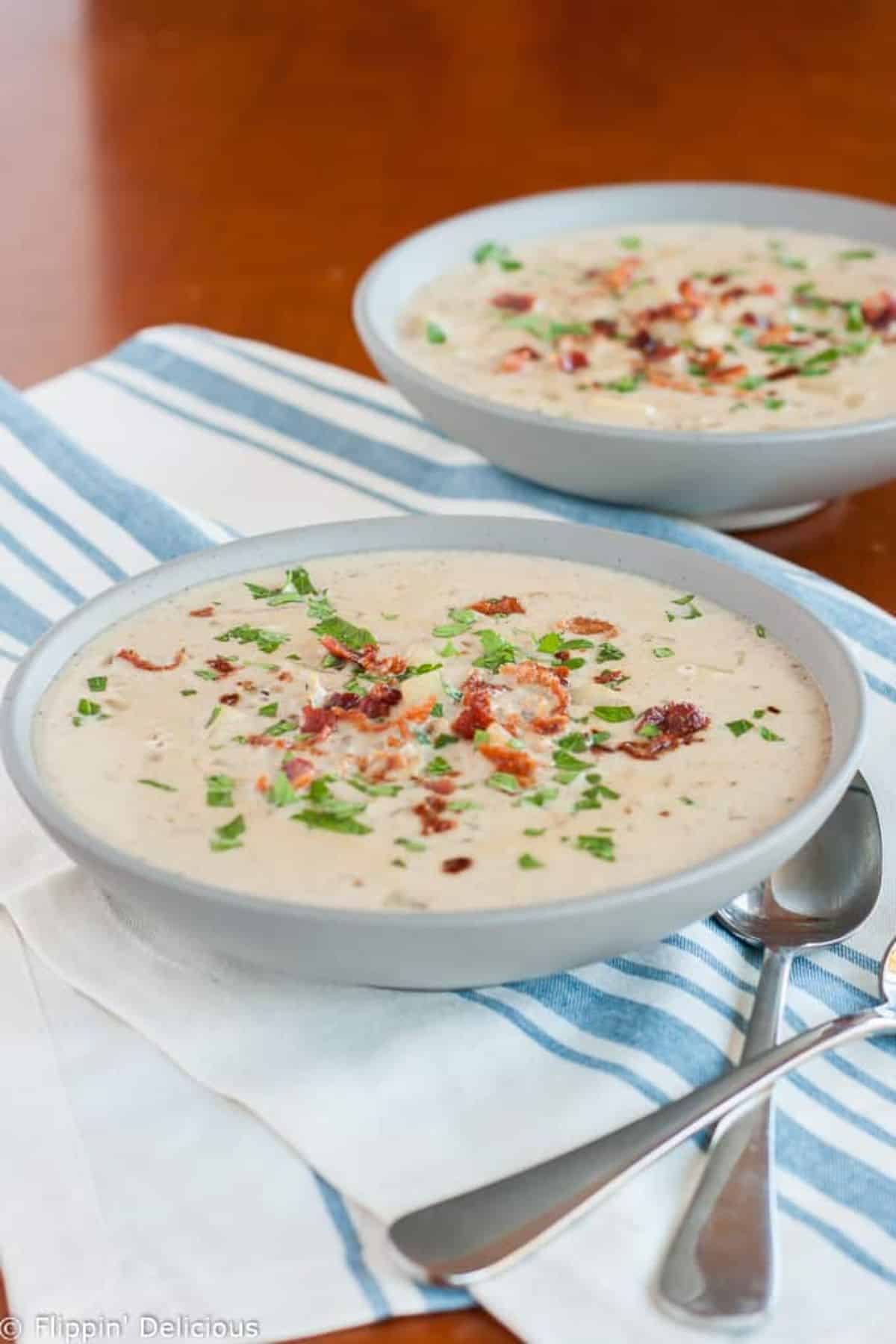 Clam chowder is one of those foods you have to be careful with. On the surface, it might seem meat and gluten-free, but often it's cooked with chicken broth or thickened with flour.
The recipe for this comforting chowder contains no gluten and can be made with veggie broth. It includes bacon, but you can skip it and sautee your vegetables in vegetable-based oil. If you still want that smoky flavor bacon gives, try smoked paprika.
Enjoy this on a chilly winter night with some fresh gluten-free bread and butter.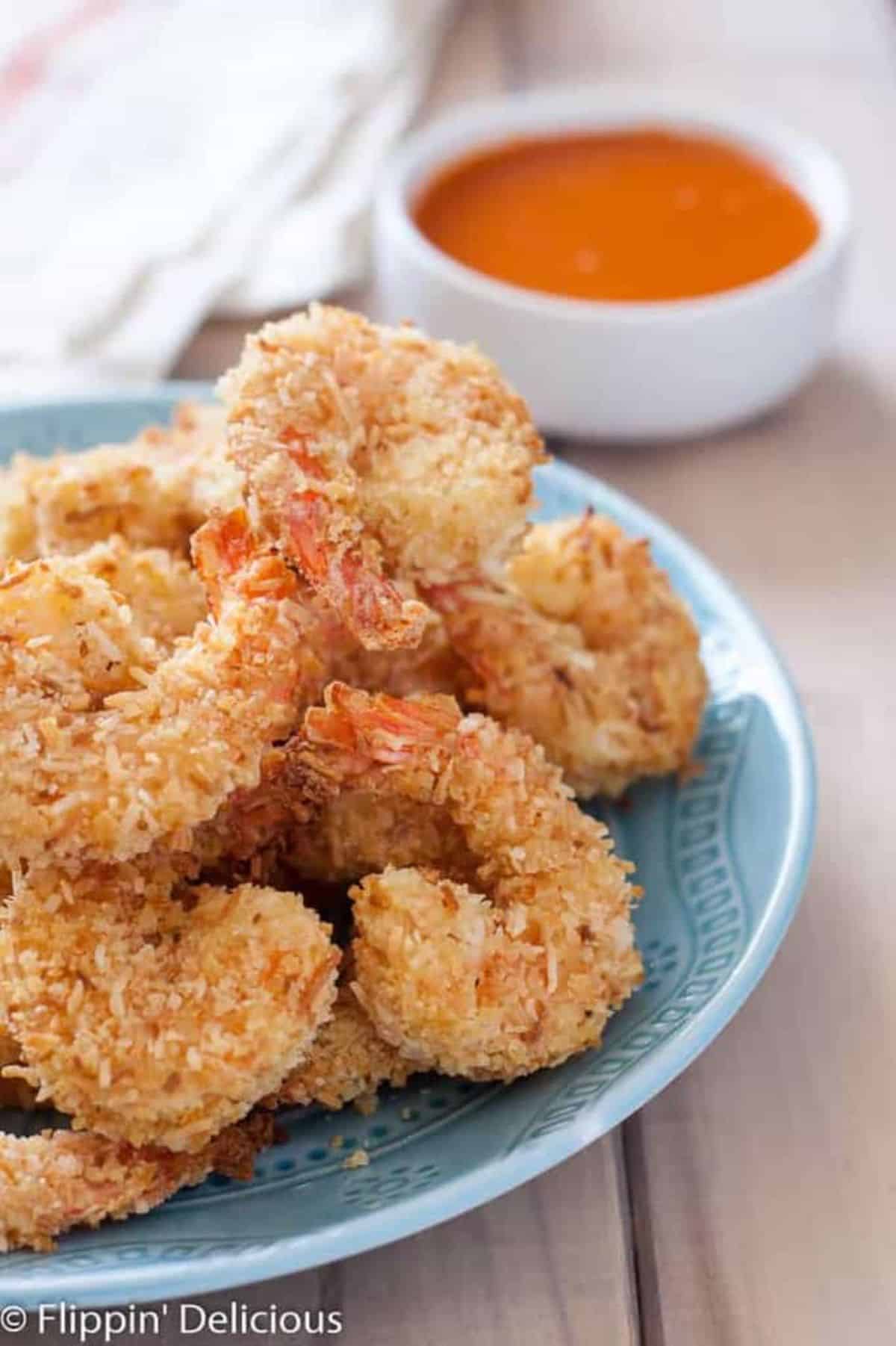 These sweet, crunchy bites of shrimp are heavenly. They are also a super-friendly recipe for kids. Serve them as an appetizer with a dipping sauce or along with a side of pineapple fried rice.
This baked coconut shrimp recipe takes about 35 minutes to prepare and bake. You'll need gluten-free panko and gluten-free flour, but then you'll be set to make many more crispy gluten-free seafood delights!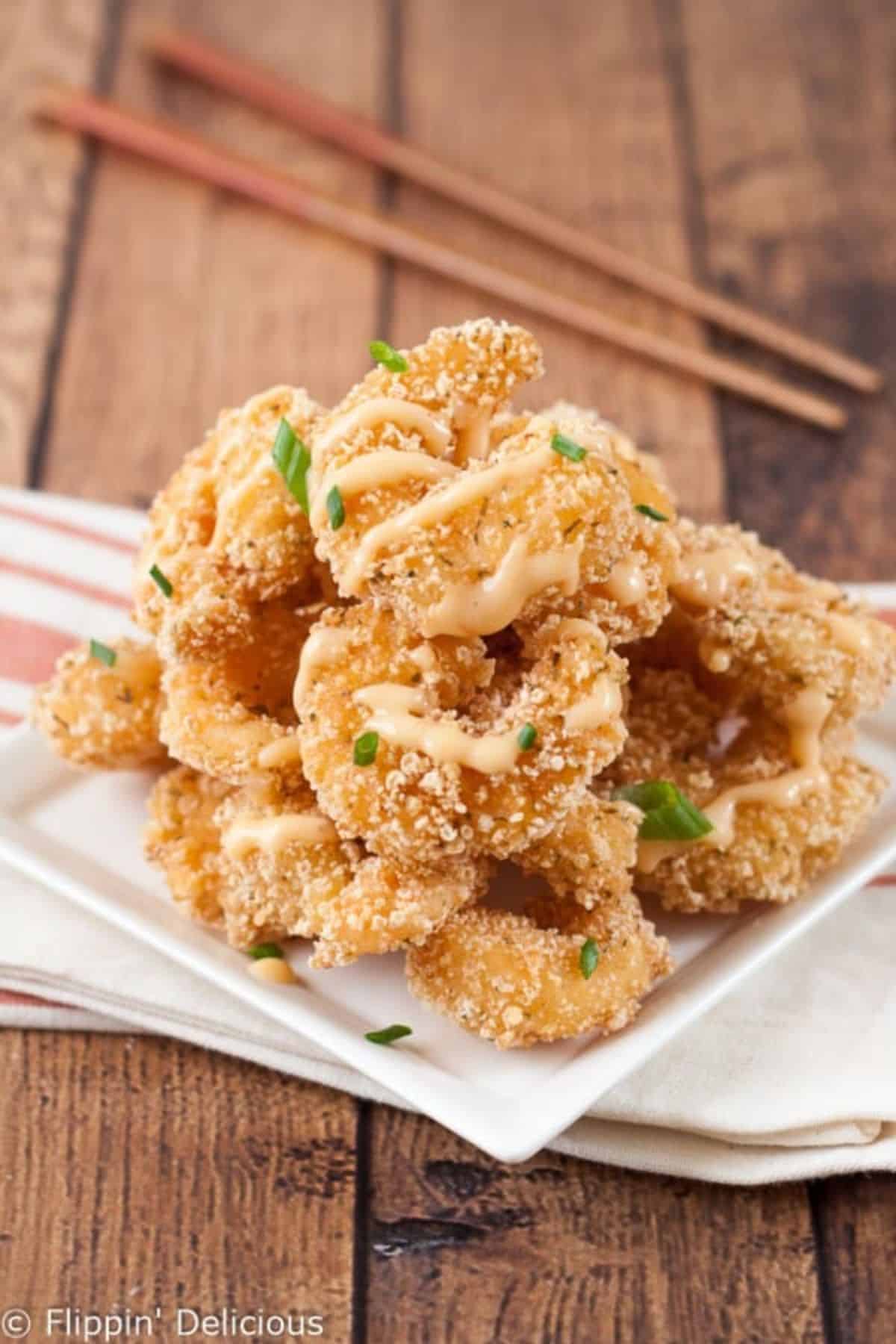 This Gluten-Free Bang Bang Shrimp is a copycat recipe for the Bonefish Grill's Bang Bang Shrimp. If you miss being able to order it or have never had the pleasure, you'll love the crunchy, golden breading and the drizzles of spicy, creamy sauce,
This shrimp is great for an appetizer or to serve your friends or family as part of a seafood platter.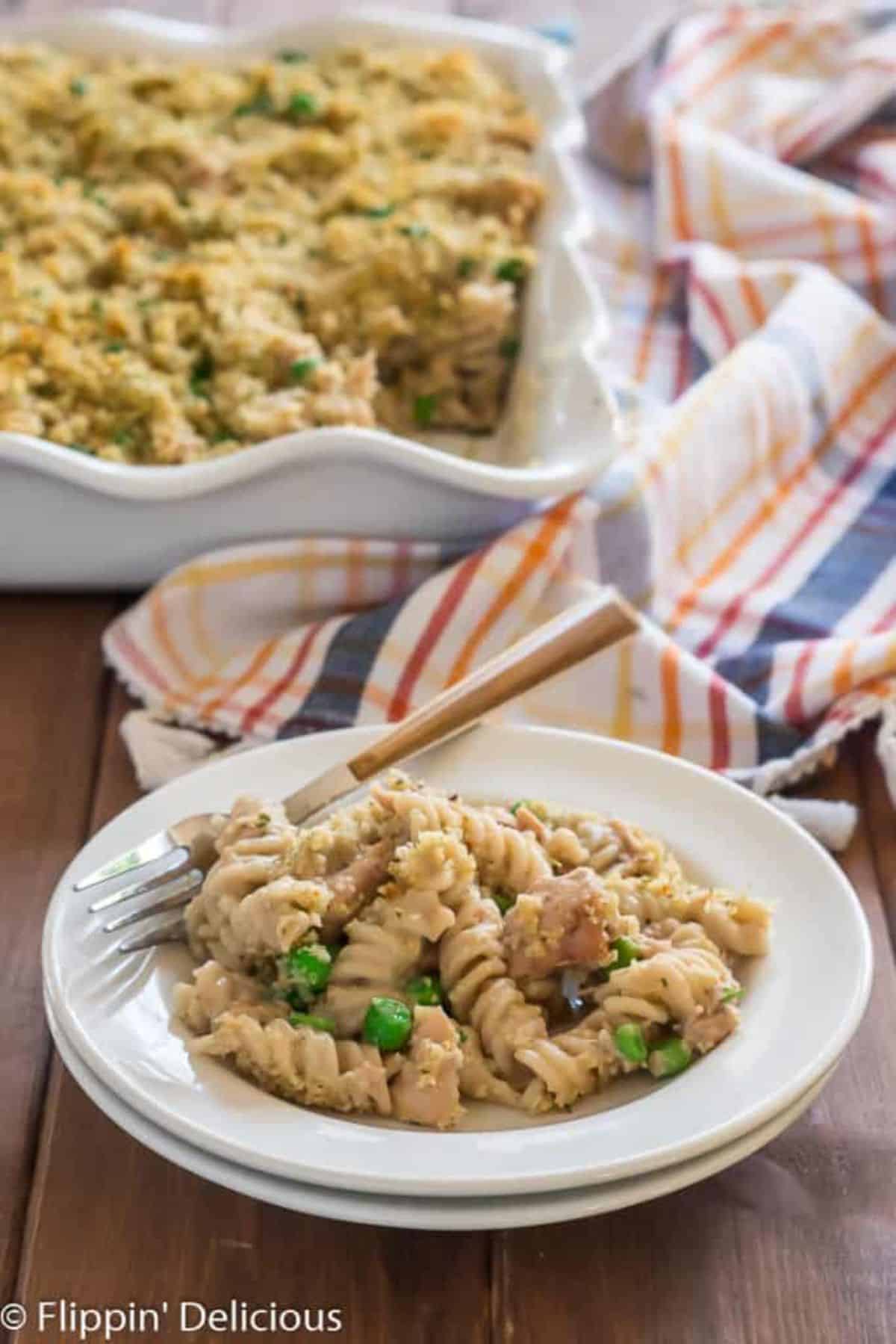 Tuna casserole is a classic comfort food. This recipe calls for gluten-free pasta, gluten-free cream of mushroom soup, tuna, peas, and gluten-free bread crumbs. You'll cook the pasta al dente, so it can more cooking once it gets in the oven.
This one is a perfect low-key, easy-to-toss together, sure-to-please family meal.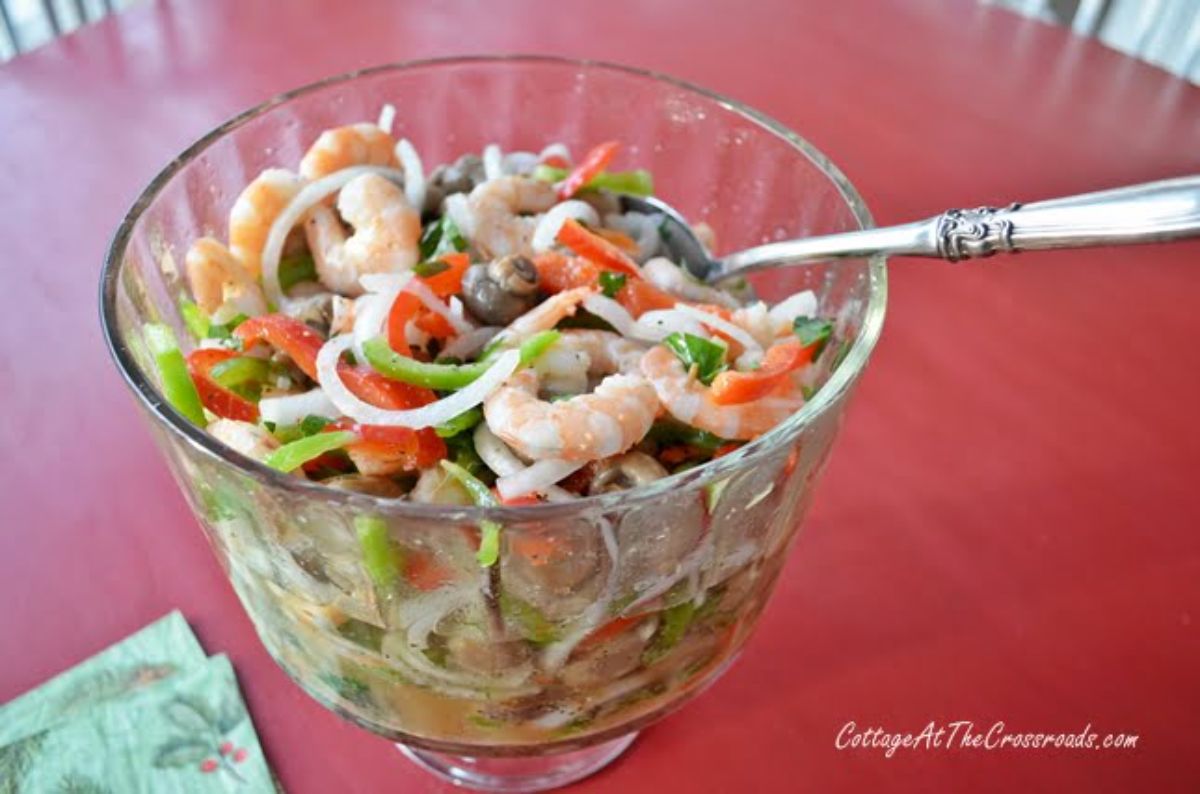 This marinated shrimp recipe is the definition of delicious simplicity. A combination of shrimp, button mushrooms, capers, bell peppers, onion, and an Italian salad dressing, it is light but indulgently tasty.
To make an impression at your next dinner party, serve this in a glass trifle bowl or individual glasses. It also works as an accompaniment to salad or pasta.
If you're looking for a fresh, zesty, bright, and citrusy main dish for date night, you might want this lemon basil salmon recipe. It would also be a hit for dinner with friends.
This recipe only requires five ingredients. With salmon, butter, basil, garlic, lemon, and 30 min, you have a tasty, nutritious piece of salmon. Serve with rice, gluten-free pasta, or herbed, roasted potatoes.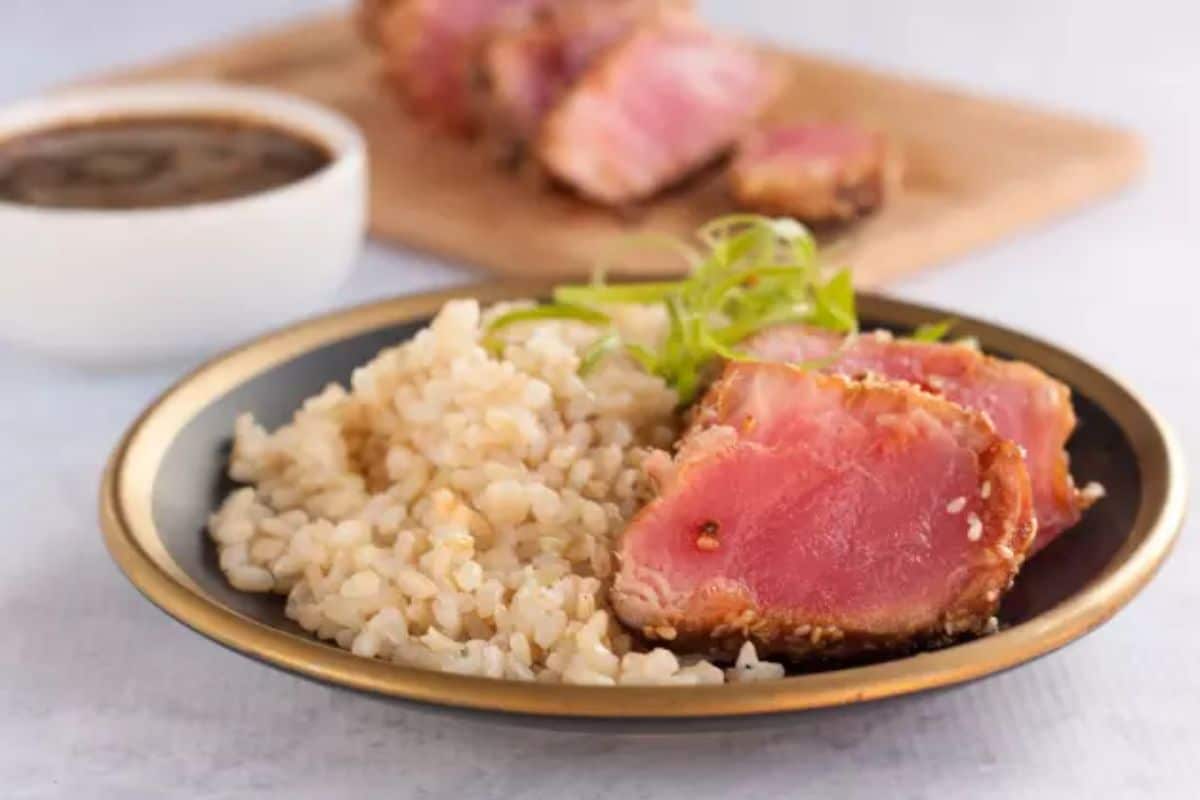 Ahi tuna steaks are about as far from canned tuna as you can get. Instead of the white or grayish shreds of fish, you have this beautiful, tender, slightly salty red-pink meat. If you love sushi, you should give this recipe a try.
These seared Ahi tuna steaks take around an hour to marinate but cook up quickly, so you can have them ready to go when you need them. They feature sesame seeds, sesame oil, and a combination of herbs and spices that'll make your mouth water.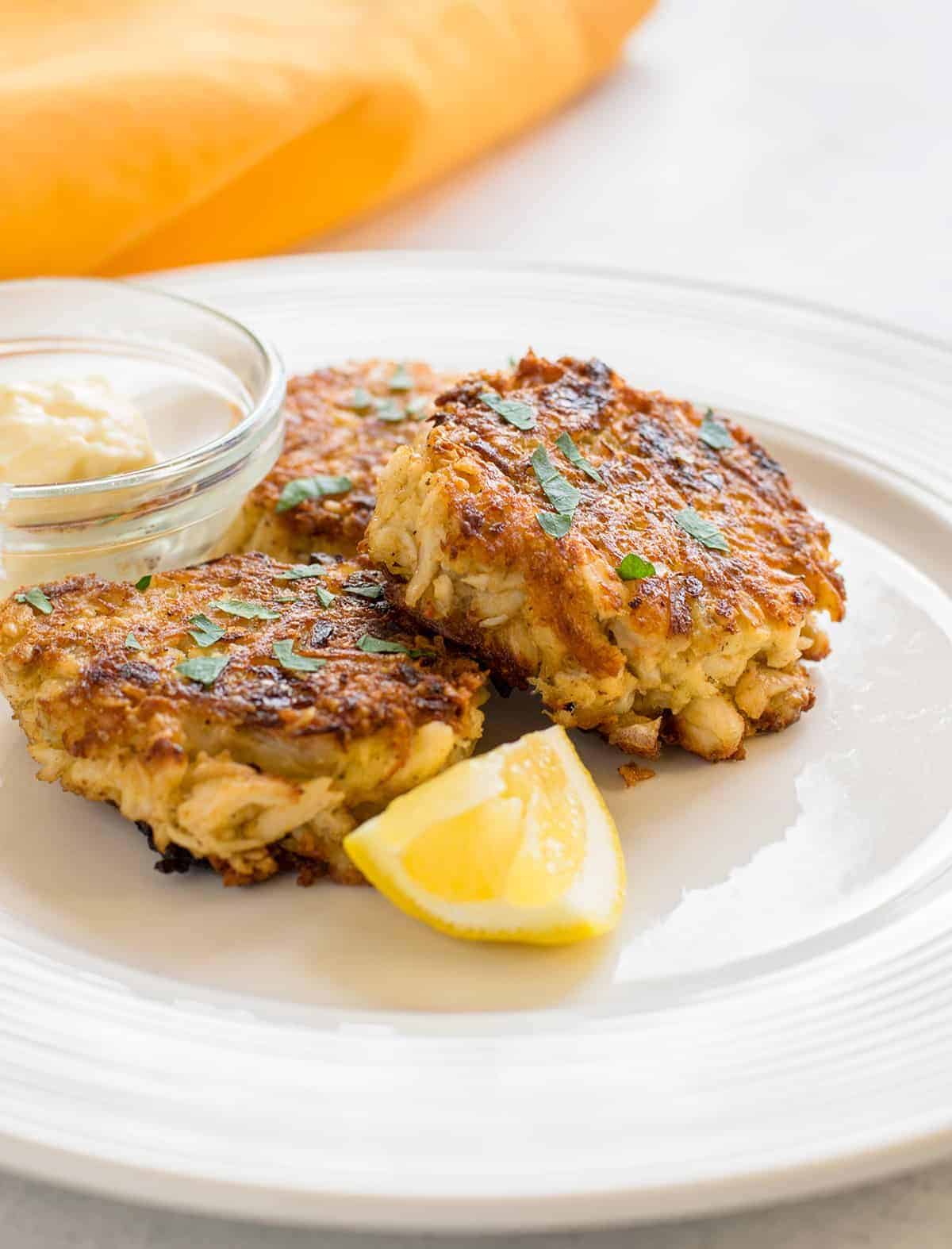 Here are some restaurant-style crab cakes you can actually eat! They are great as an appetizer, or side or slipped into a bun and made into a delicious sandwich.
These pan-fried gluten-free crab cakes are buttery and crispy on the outside and soft, sweet, and savory on the inside.
When buying crab meat, make sure you're picking up lump crab and not imitation crab, which is typically made with wheat.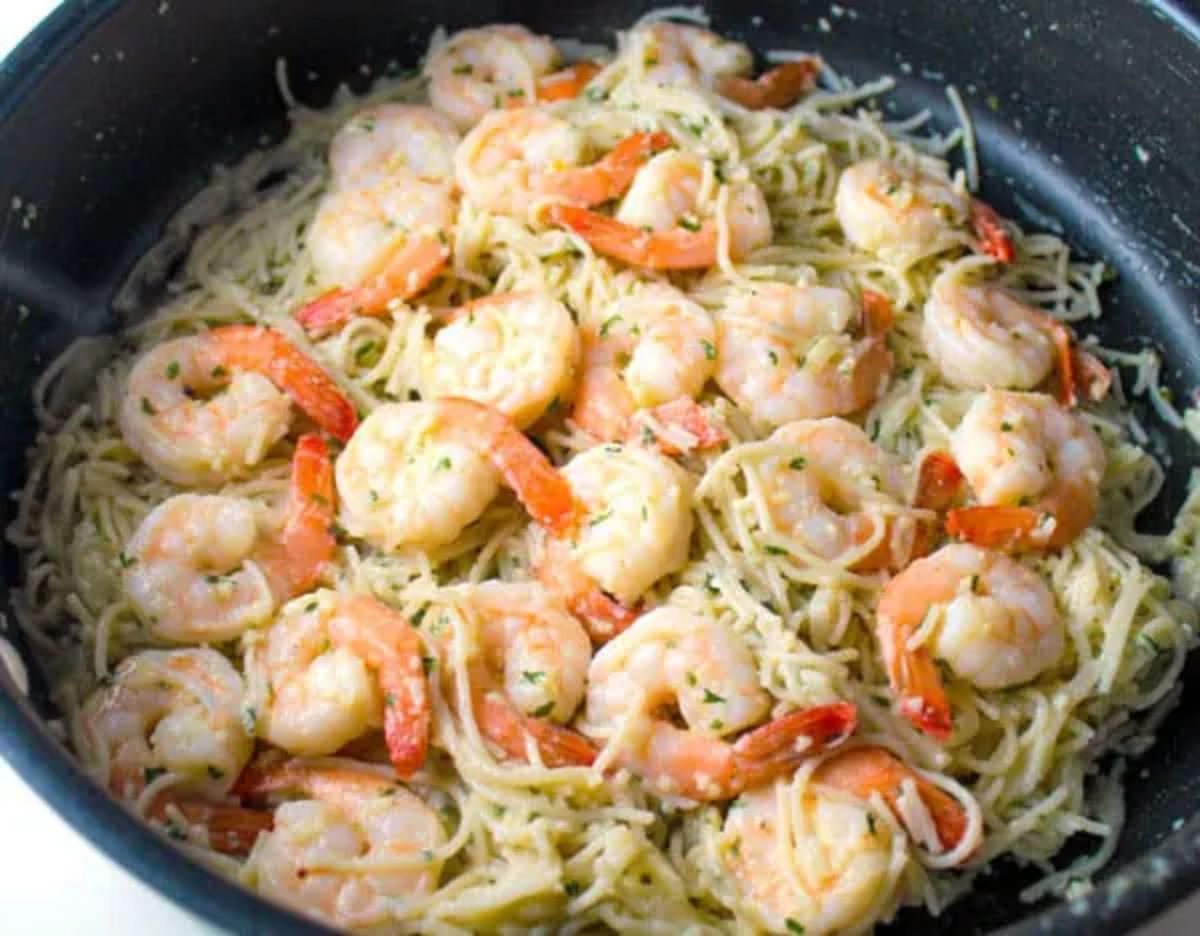 Are you missing the never-ending pasta of your gluten-eating days? With your favorite gluten-free pasta and this gluten-free shrimp scampi pasta recipe, you can make it fresh at home!
It only takes around 20 minutes to whip up this creamy, lip-smacking pasta delight. The best thing is that the combination of shrimp, parmesan, and red pepper flakes, packs quite a flavorful punch.
Did your partner forget to tell you they invited people over for dinner? This is the one that is perfect for making a great impression in a short amount of time.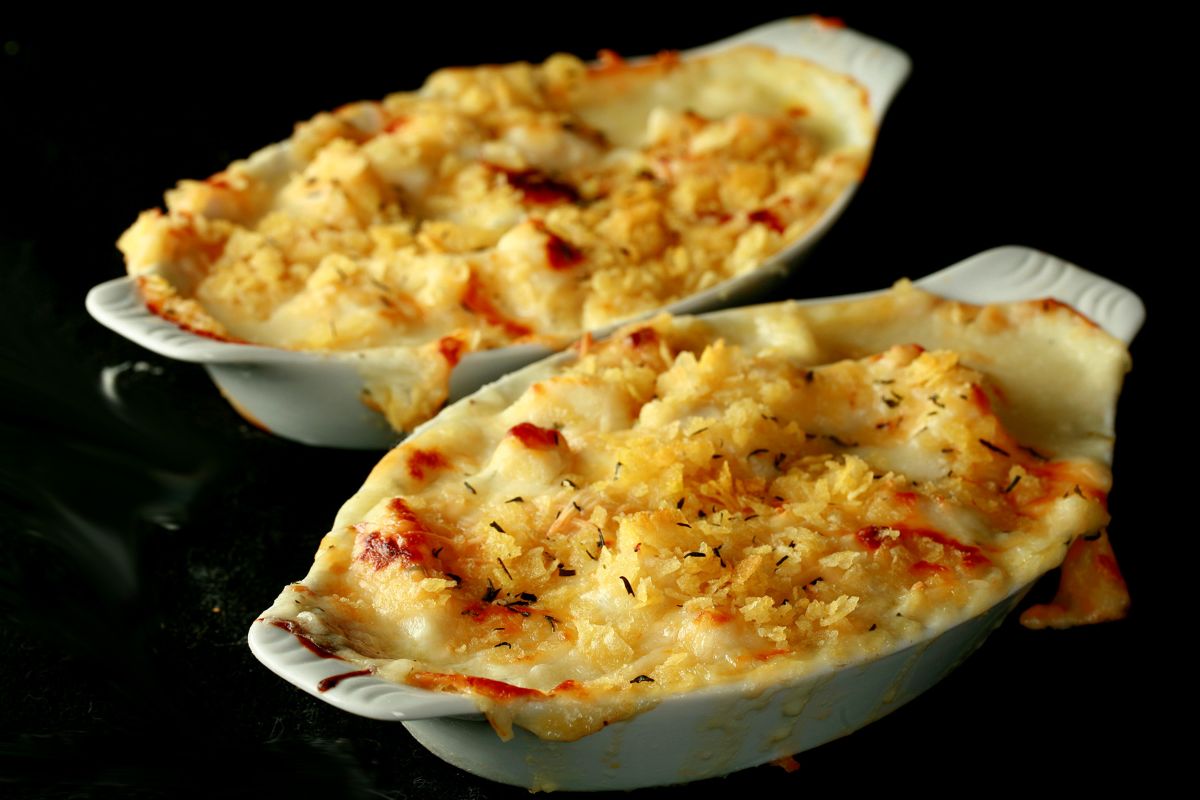 Cod au gratin is a classical east coast Canadian dish made with cod, onion, garlic, dijon, white wine, and potato chips. It is a warming, comforting, stick-to-your-ribs seafood dish, perfect for cold fall or winter nights.
This recipe serves six and can be made in a larger baking dish or individual ramekins. It would be an excellent pescatarian substitute for a more traditional holiday protein such as ham or turkey.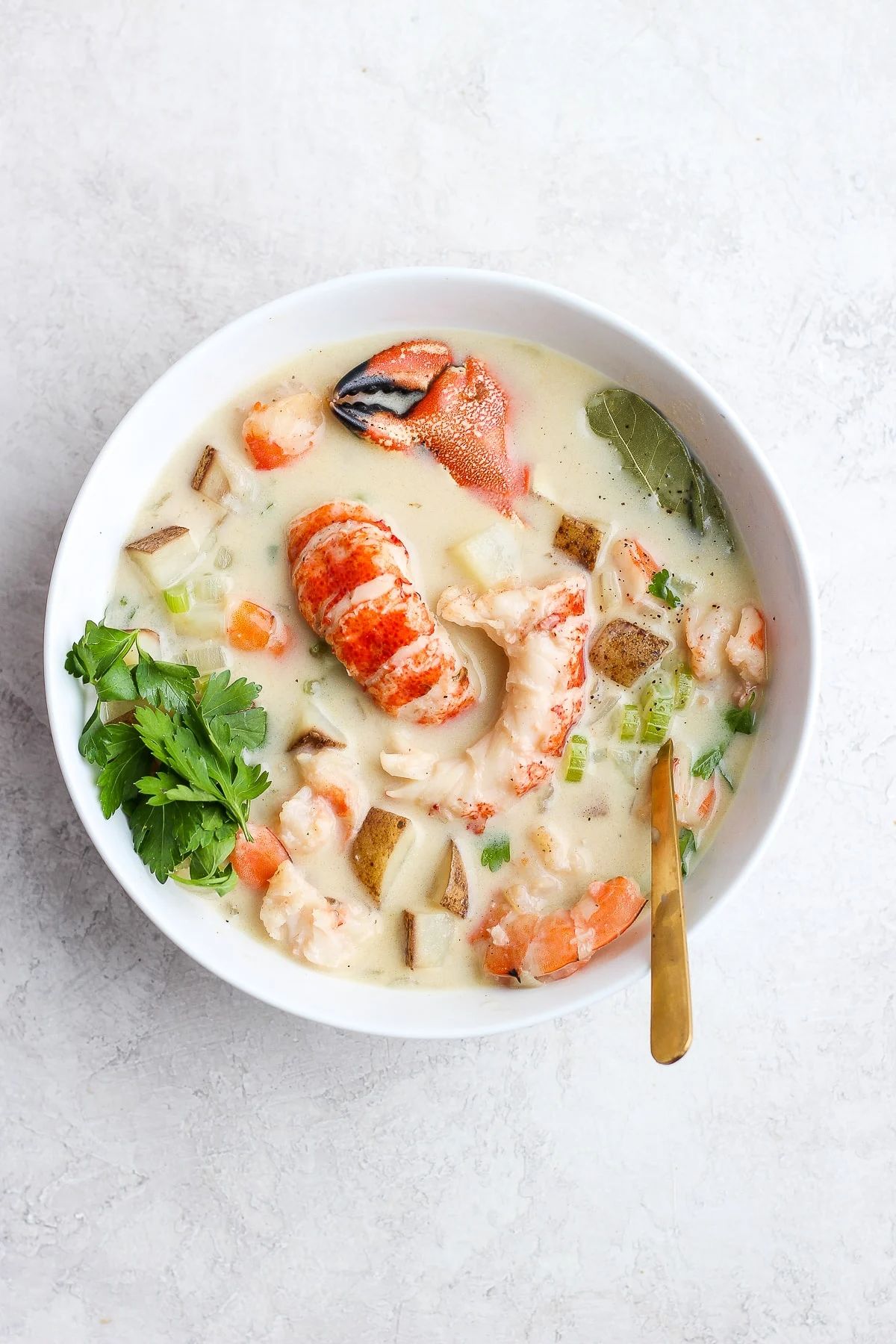 If you don't think of seafood as comfort food, hopefully, you realize you've been seeing seafood all wrong. This ultimate dairy-free chunky seafood chowder is creamy, warming, and comforting but also light and refreshing.
This recipe uses lobster tails, crab legs, and prawns, but feel free to experiment with your favorite combination of seafood.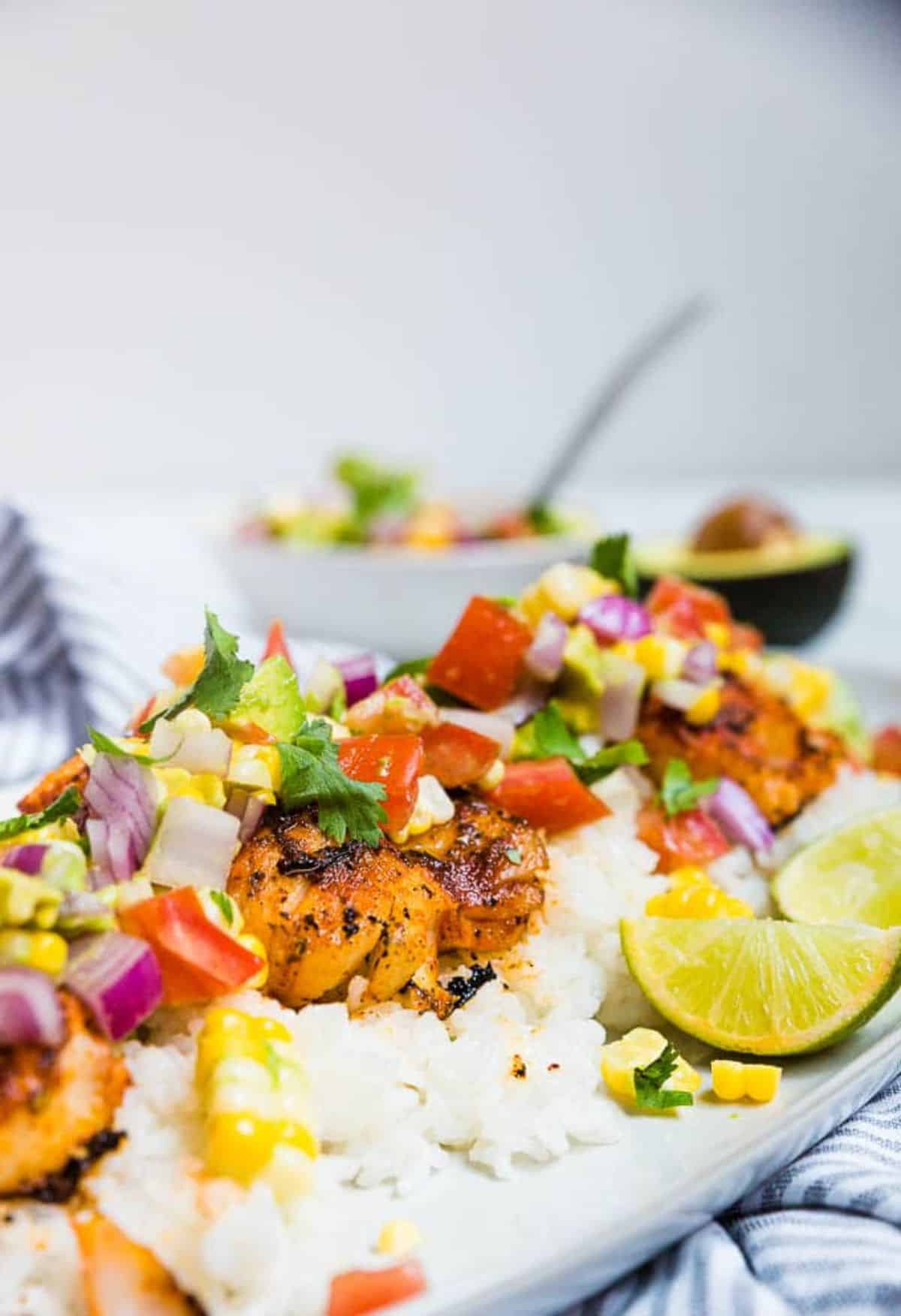 This blackened cod with avocado corn salsa recipe is cooked on the skillet and comes together easily in under 20 minutes. It's full of flavorful spices like chili powder, paprika, and cayenne and topped with the freshness of salsa.
Try this one for a weekday meal that's a little out of the ordinary. It would also work well for a special occasion.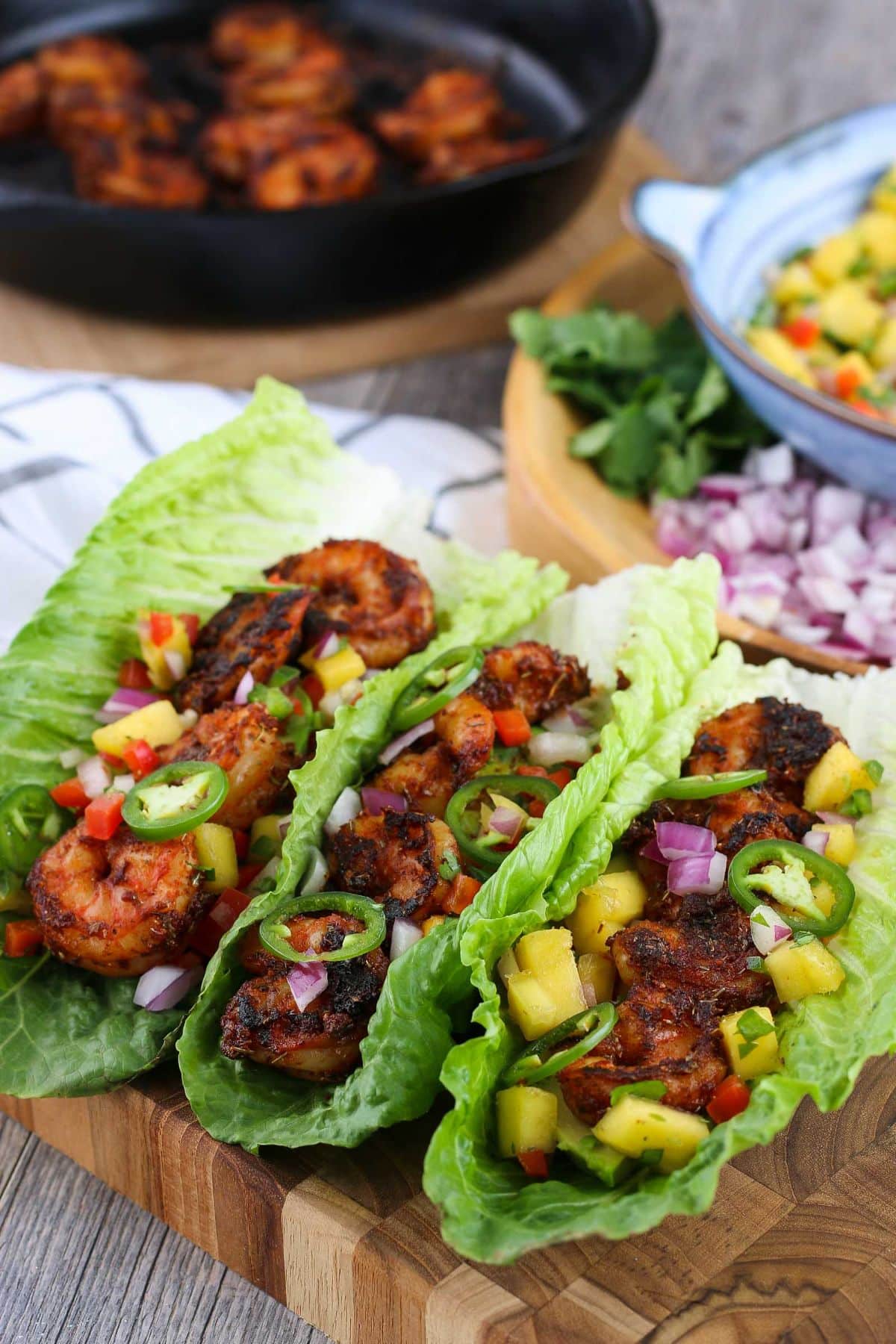 Don't bother with the gluten-free tortillas! These blackened shrimp tacos are wrapped in lettuce, making them high in nutrients and lower in calories and carbs.
If a lettuce taco seems a little lackluster to you, though, know these shrimp are cajun-spiced and blackened, and the freshness of the wrapper is just what you need for balance. These are great for a build-your-own-taco table at your next cookout.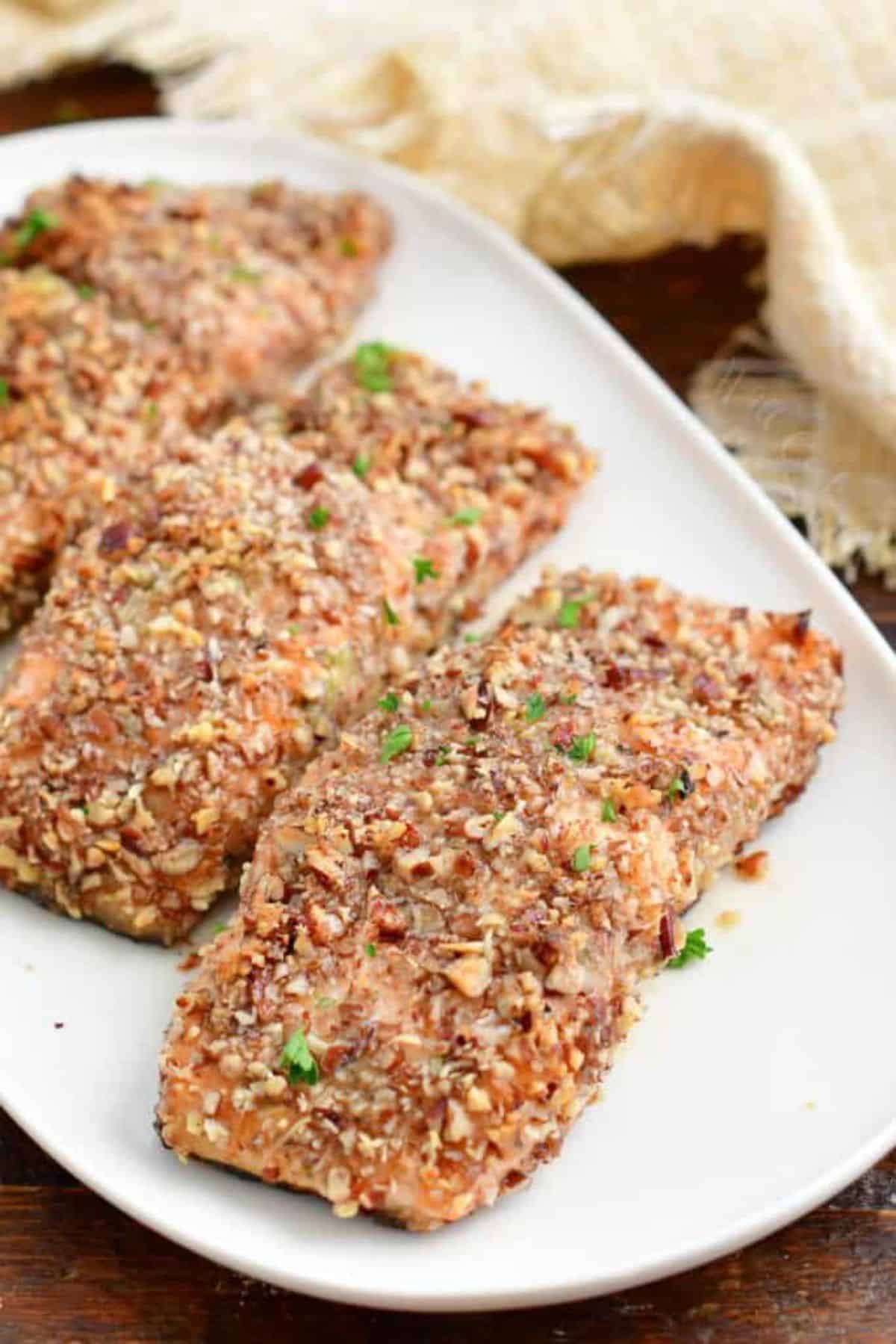 This pecan-crusted salmon recipe is terrific for fall or holidays. If you have a bunch of pecans around anyway for pies or snacking, save some for the salmon. You'll wonder why you haven't crusted your proteins with nuts before!
This impressive dish only takes a few ingredients and can be made from start to finish in just over 30 minutes.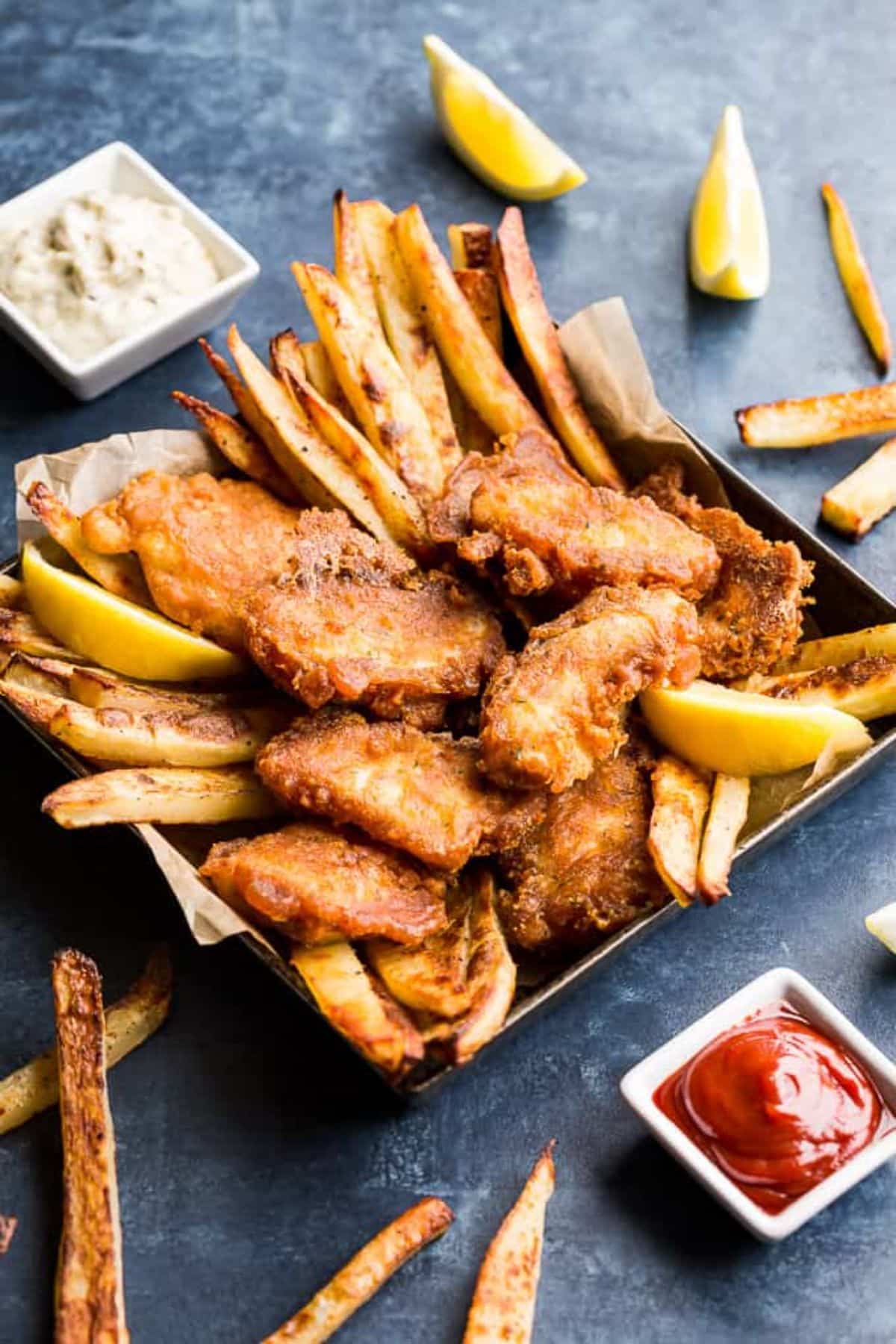 There is something so delightful about an excellent beer-battered fish and chips. Luckily this recipe is gluten-free and uses the carbonation of sparkling water instead of beer, but it still has that light, crispy, crave-able batter.
The fries are a simple oven-baked fry, making this a healthier meal that will also be a hit with the kids. This recipe even includes a delicious tartar sauce for dipping!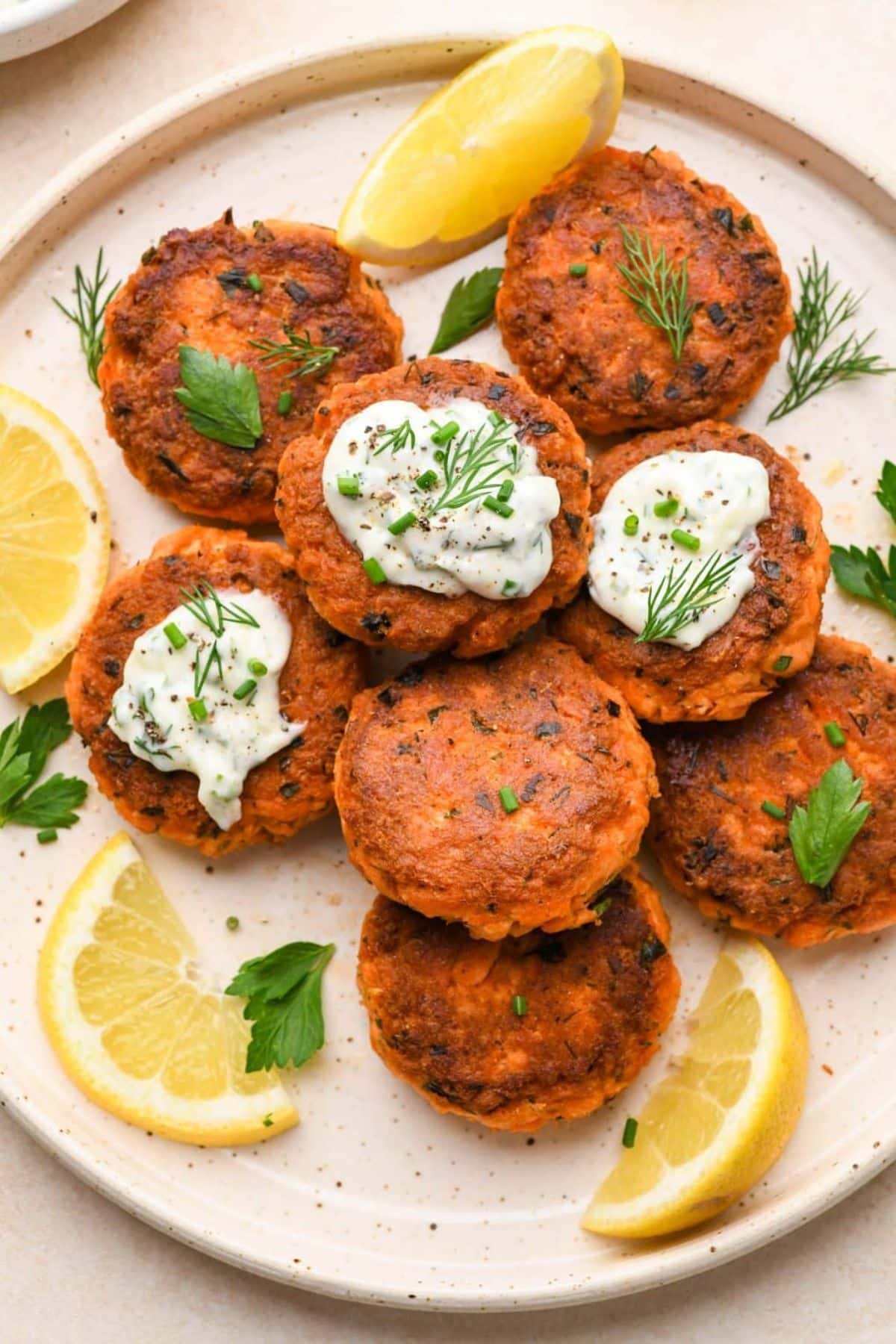 Gluten-free salmon cakes are a tasty twist on crab cakes. They're protein-rich, Whole 30 compatible, paleo, gluten-free, dairy-free, low-carb, and keto friendly! They're suitable for nearly any pescatarian and work great as an appetizer or main dish.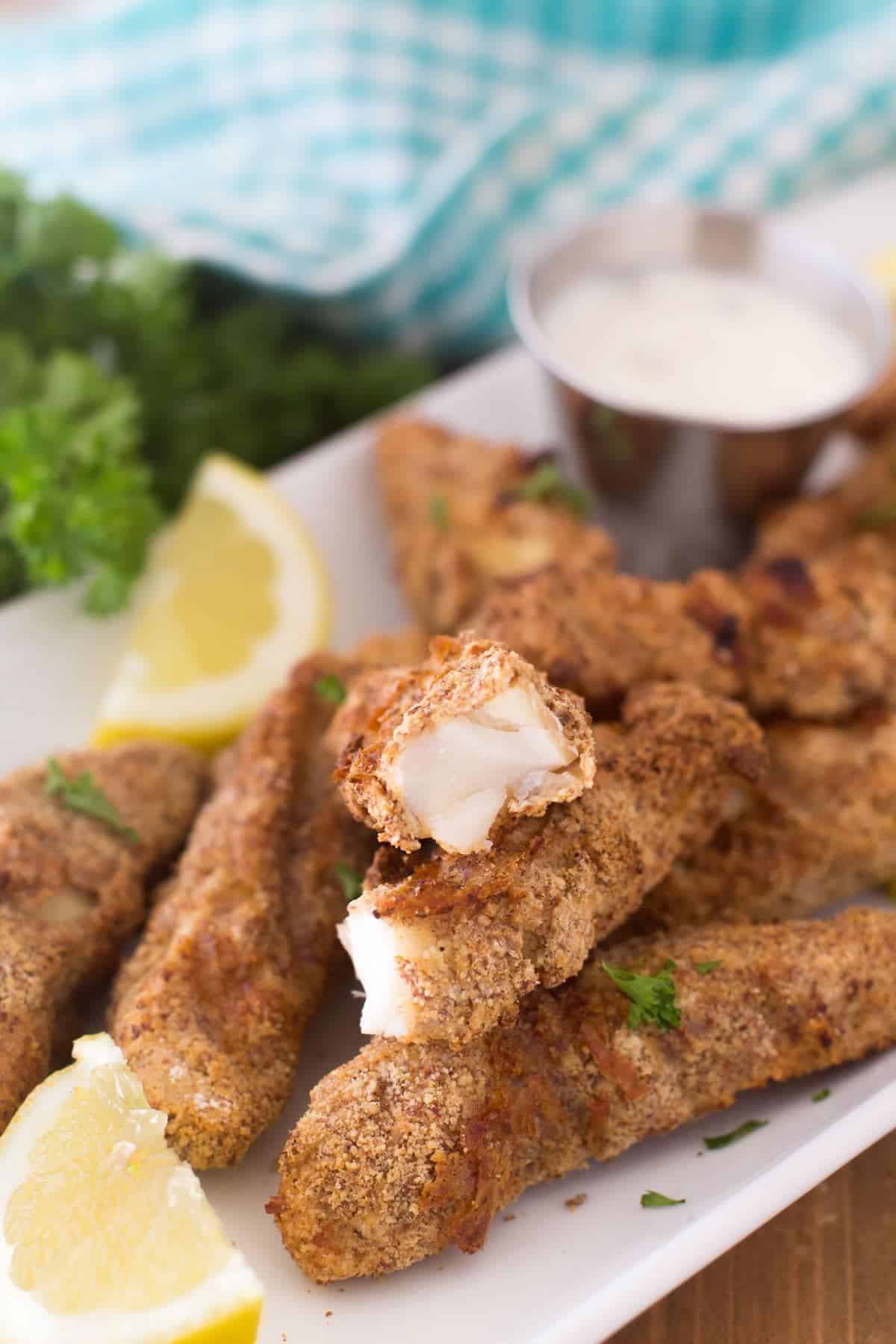 Ditch the frozen fish sticks, and pick up some fresh cod for these gluten-free, air fryer fish sticks. Coated in an almond meal crust and cooked in the air fryer, they are yummier and healthy than the alternative.
If you've been struggling to find gluten-free pescatarian recipes your kids or picky partner likes, this might be the one to try.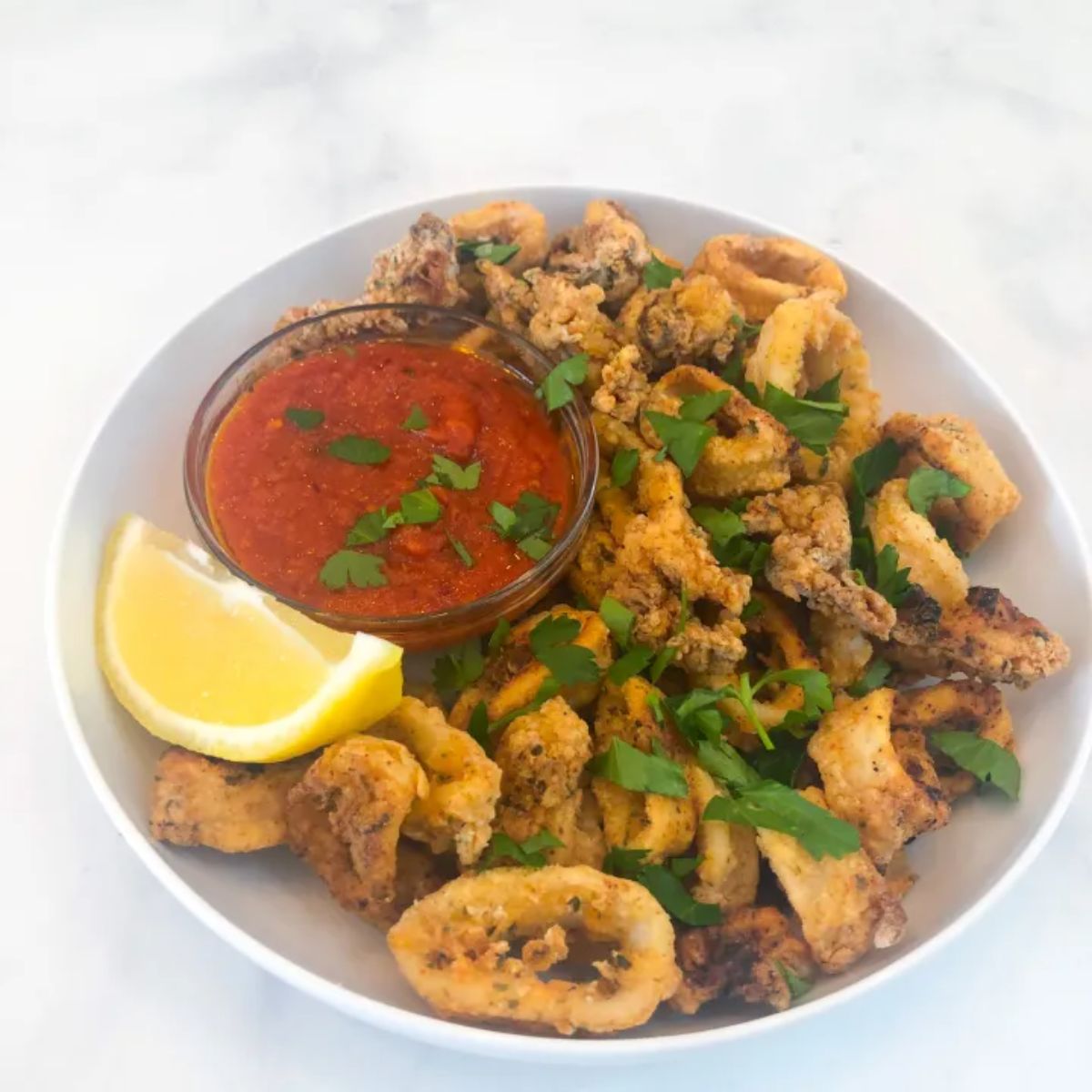 This gluten-free fried calami recipe captures all the crunch and flavor of the fried calamari you may have had at fancy seafood restaurants.
Pan-fried or air fried, the calamari cooks quickly and is the perfect addition to a dinner party or anniversary dinner.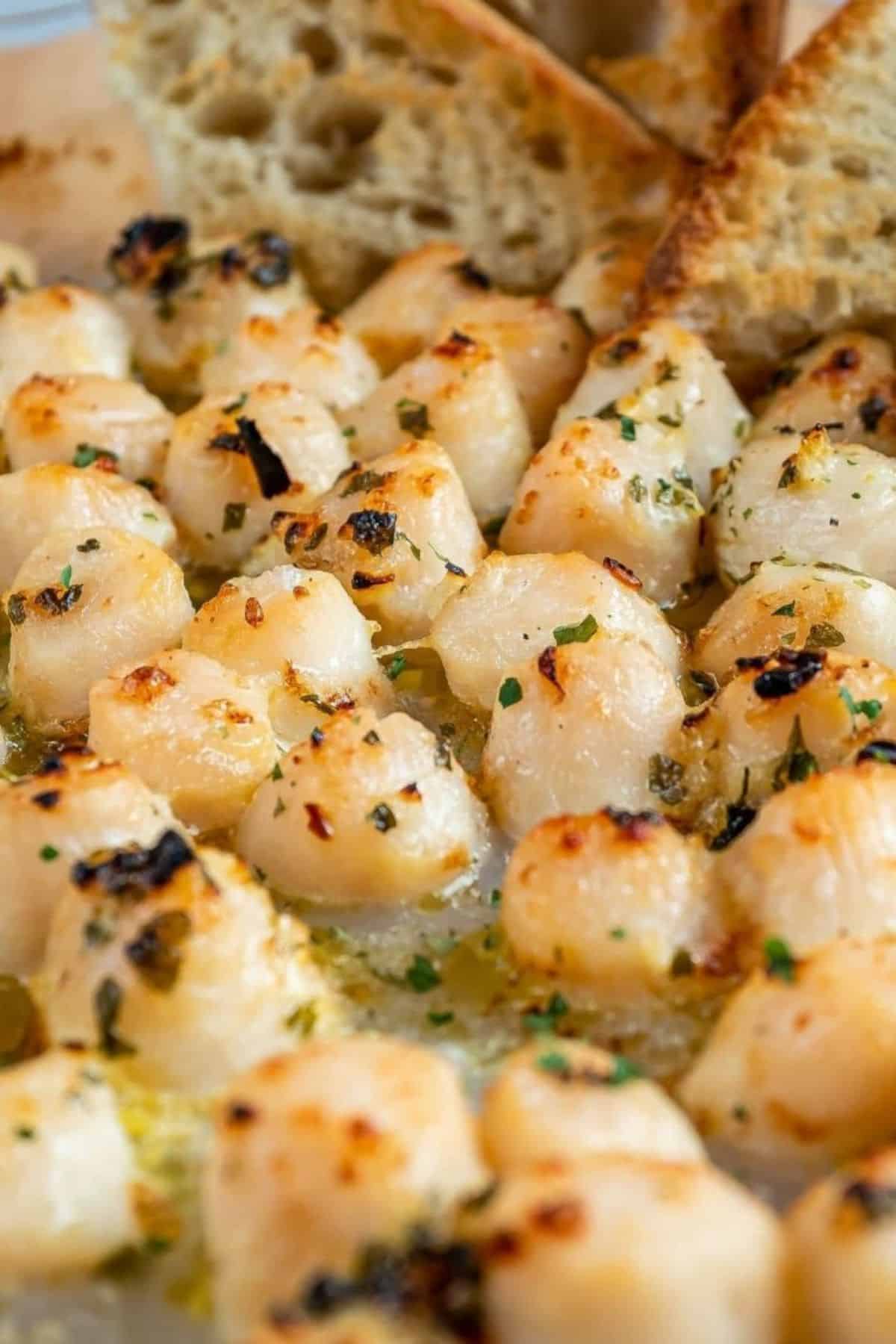 When was the last time you used your broiler? These tiny bay scallops cook quickly and have a wonderful, soft, melt-in-your-mouth texture. They are great appetizers with your favorite pasta or a seafood platter.
This Mediterranean-baked halibut works well for a weeknight meal. You can use fresh or frozen halibut, and it takes under 30 minutes.
This recipe features sundried tomatoes, oregano, and basil. If you want to give it an extra Mediterranean flair, serve it alongside a Greek salad with feta and kalamata olives.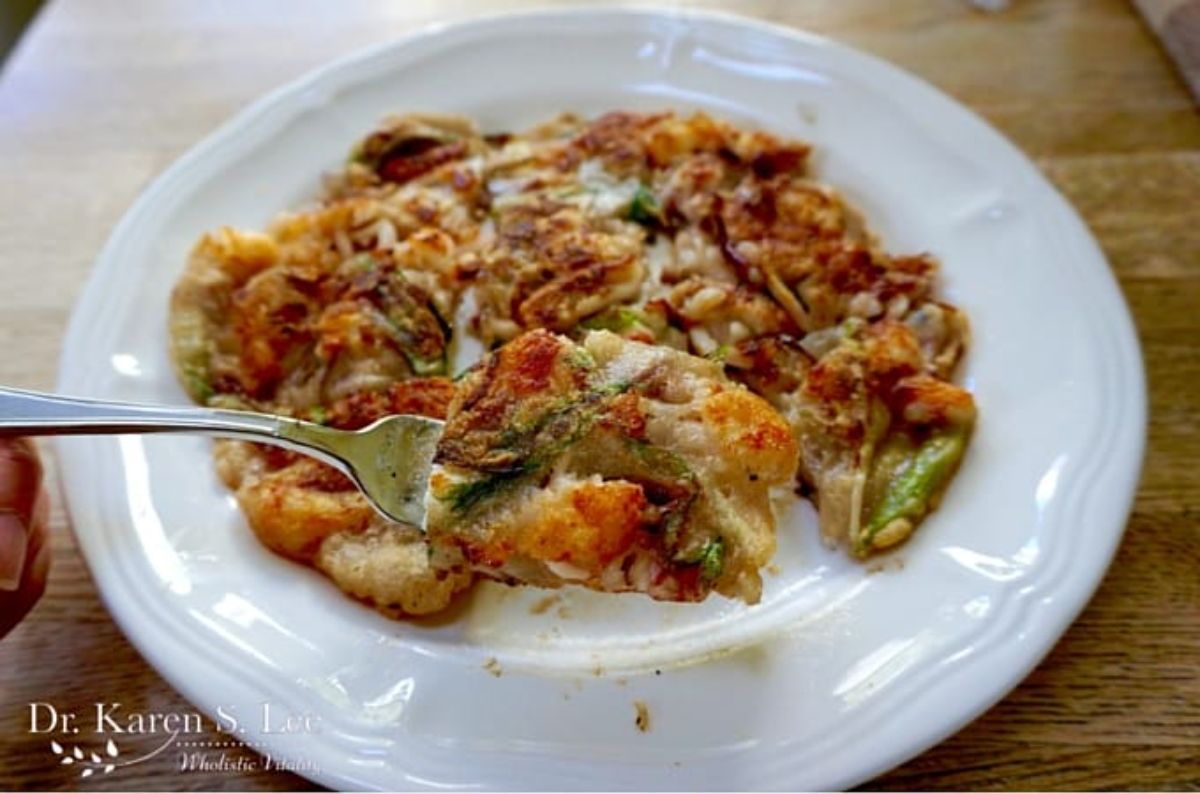 Koreans are known for their scallion pancakes, and these Korean-style paleo seafood pancakes are a delicious version. Traditionally they are cut into triangles and shared like pizza.
This versatile recipe calls for zucchini, scallions, onion, wild shrimp, and baby squid. Still, it also offers plenty of ideas for substitutions to customize this gluten-free pescatarian recipe to your taste.
Serve as an appetizer alongside a delicious gluten-free Korean meal.
What Are Your Favorite Gluten-Free Seafood Recipes?
Comment below!