Gravy is a must-have item for holiday dinners and cozy comfort food. However, most gravy recipes aren't gluten-free and call for a roux made with flour.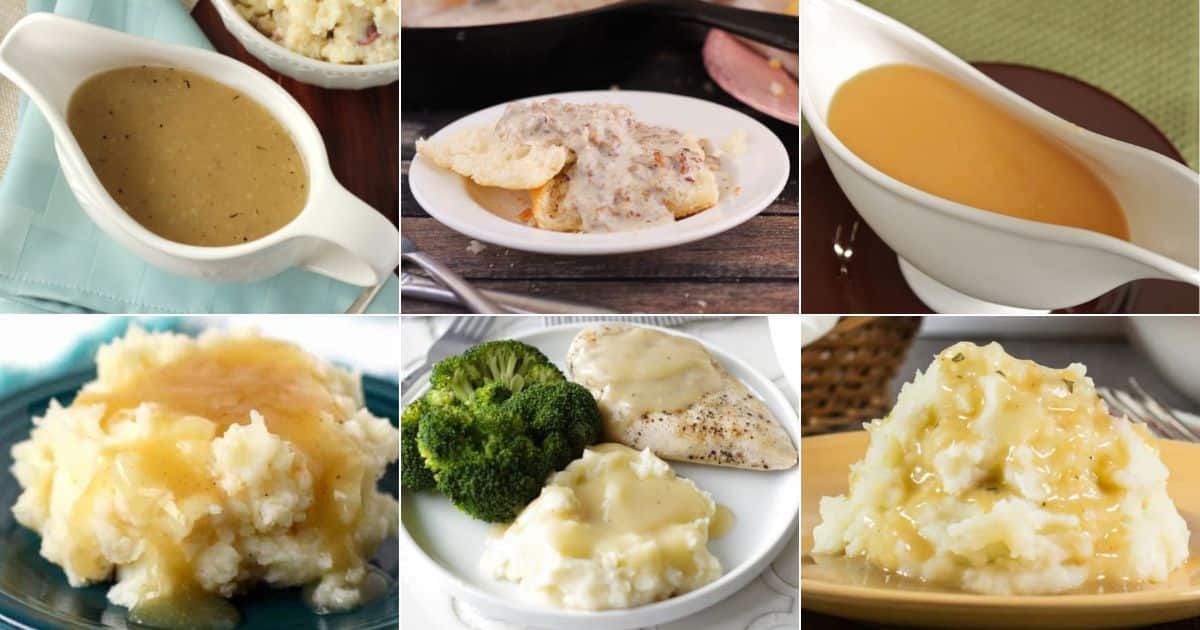 Luckily, we've rounded up seven of the best gluten-free gravy recipes that use a roux made from gluten-free flour or cornstarch so you can enjoy your meal and an extra helping of rich and flavorful gravy. So let's dive in and explore this collection of the most gluten-free gravy around.
Jump to: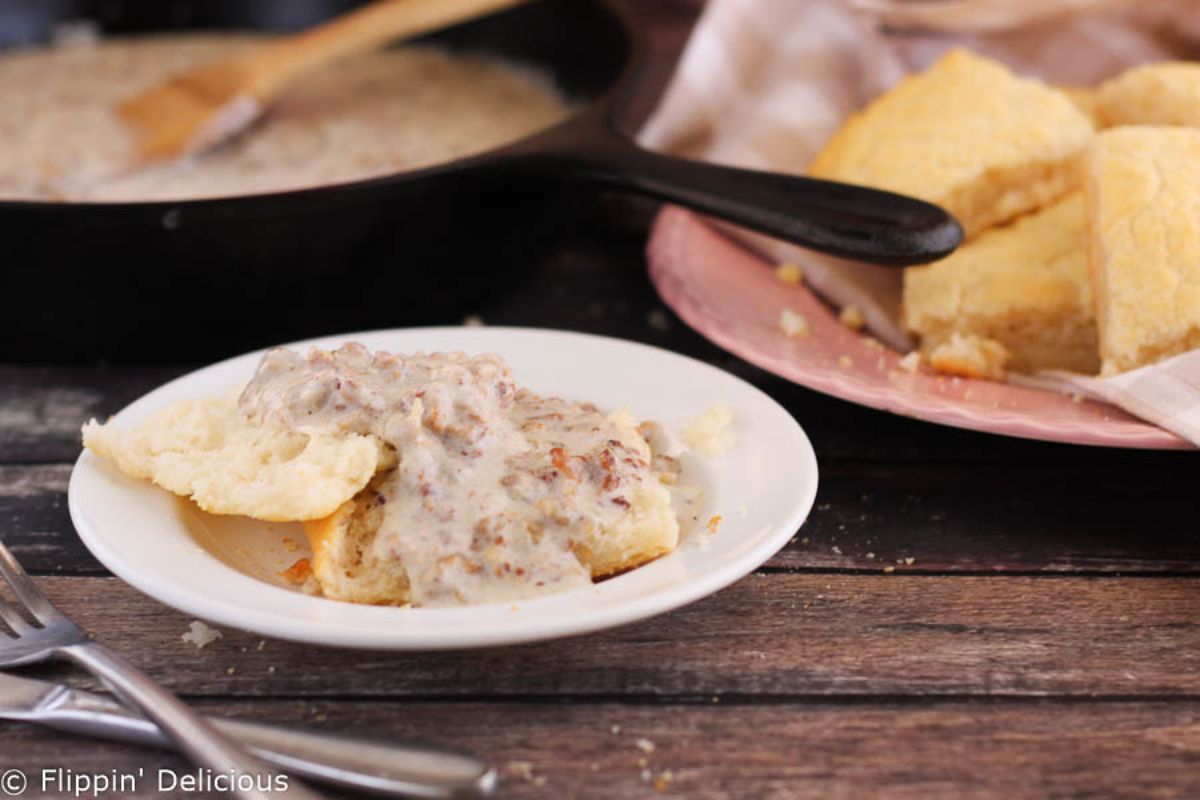 First on the list is a rich, creamy, and flavorful sausage gravy that is the perfect addition to any breakfast or dinner. You'll love serving this alongside gluten-free biscuits or mashed potatoes because it uses cooked sausage and rice flour for a distinct taste that compliments any dish.
By browning the sausage in the pan before adding the flour, you create a roux that soaks up the sausage flavors. The roux helps to thicken the gravy for that perfect gravy consistency. Meanwhile, the heavy cream and milk make an irresistibly creamy and rich gravy recipe that will delight your gluten-free guests.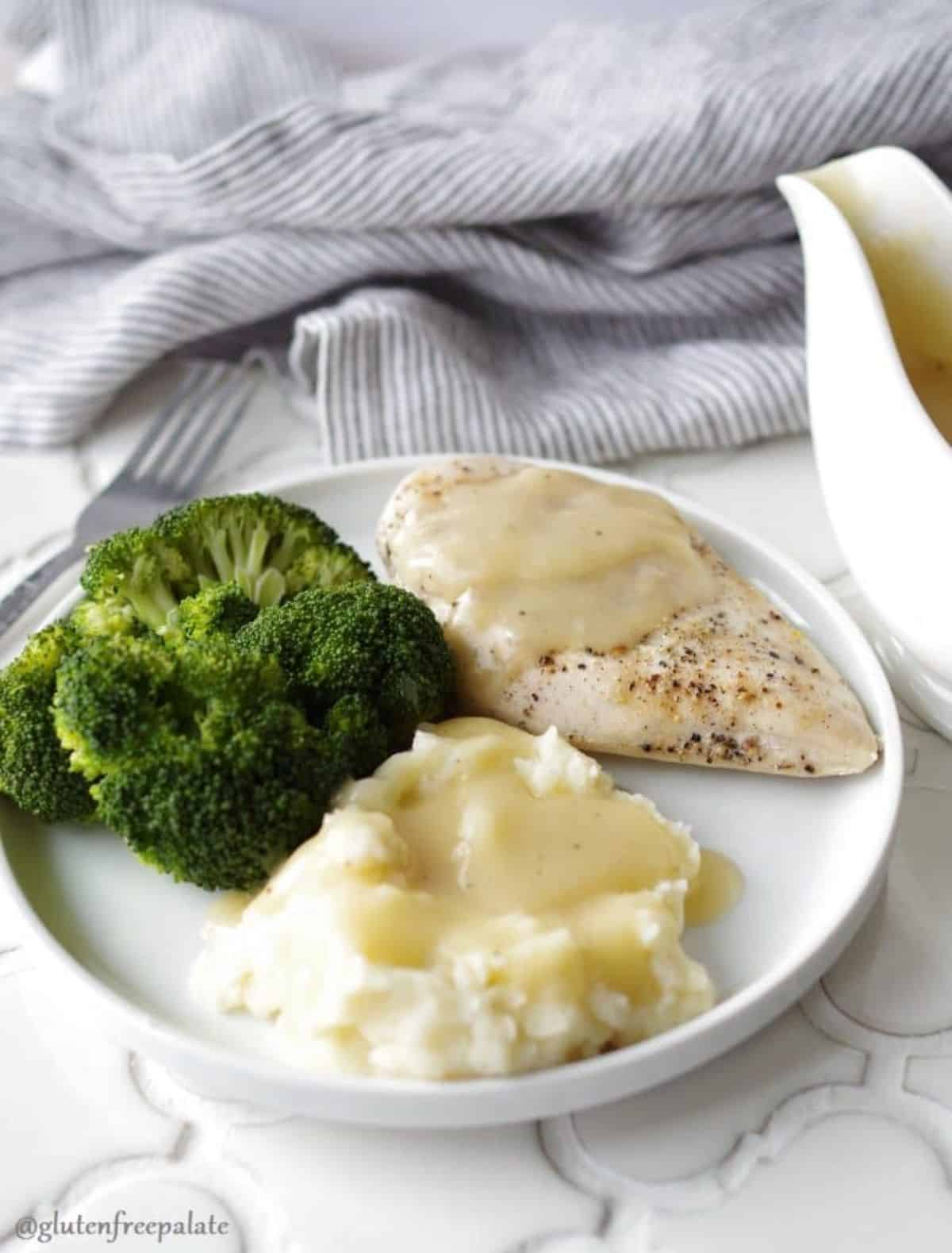 The gravy used to take forever to prepare. Not anymore. Whip up this easy and delicious gluten-free gravy recipe in five minutes.
What speeds up the prep is that this gluten-free gravy doesn't require a roux. Add all the ingredients to a pot while the heat is low, or your all-purpose gluten-free flour will stick together. After five minutes of constant whisking, the ingredients blend together to create a thick, creamy, and delightfully flavorful gravy that everyone can enjoy.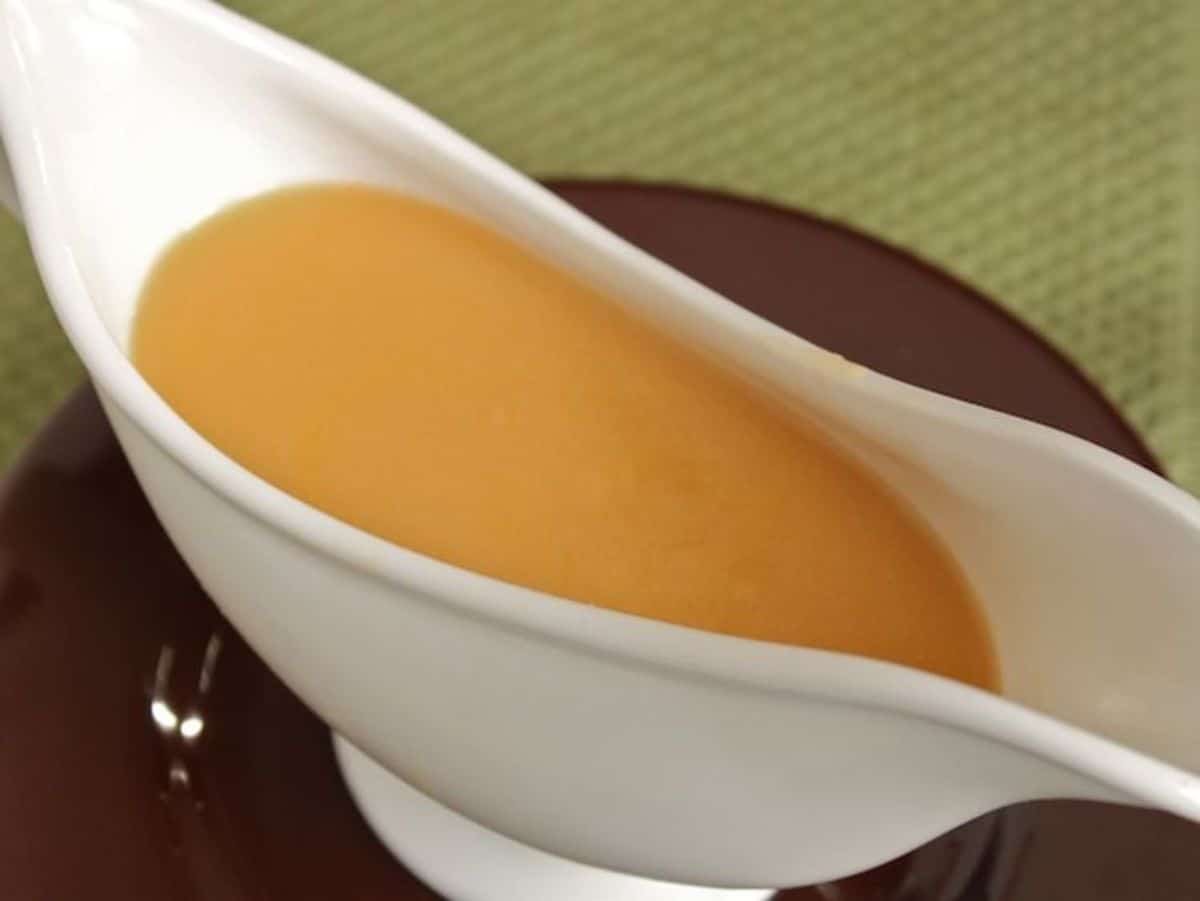 Enjoy comfort food again with this simple and delicious gluten-free gravy recipe.
While some recipes use cornstarch to thicken the gravy, this recipe recommends using a roux of sweet rice flour and unsalted butter for a delicious gravy flavor that's 100% gluten-free.
Once your roux is nice and brown, add in pan drippings or soup stock to boost the flavors and add a meaty taste that everyone will want more of. Add more drippings or soup stock to adjust the thickness to suit your preferences.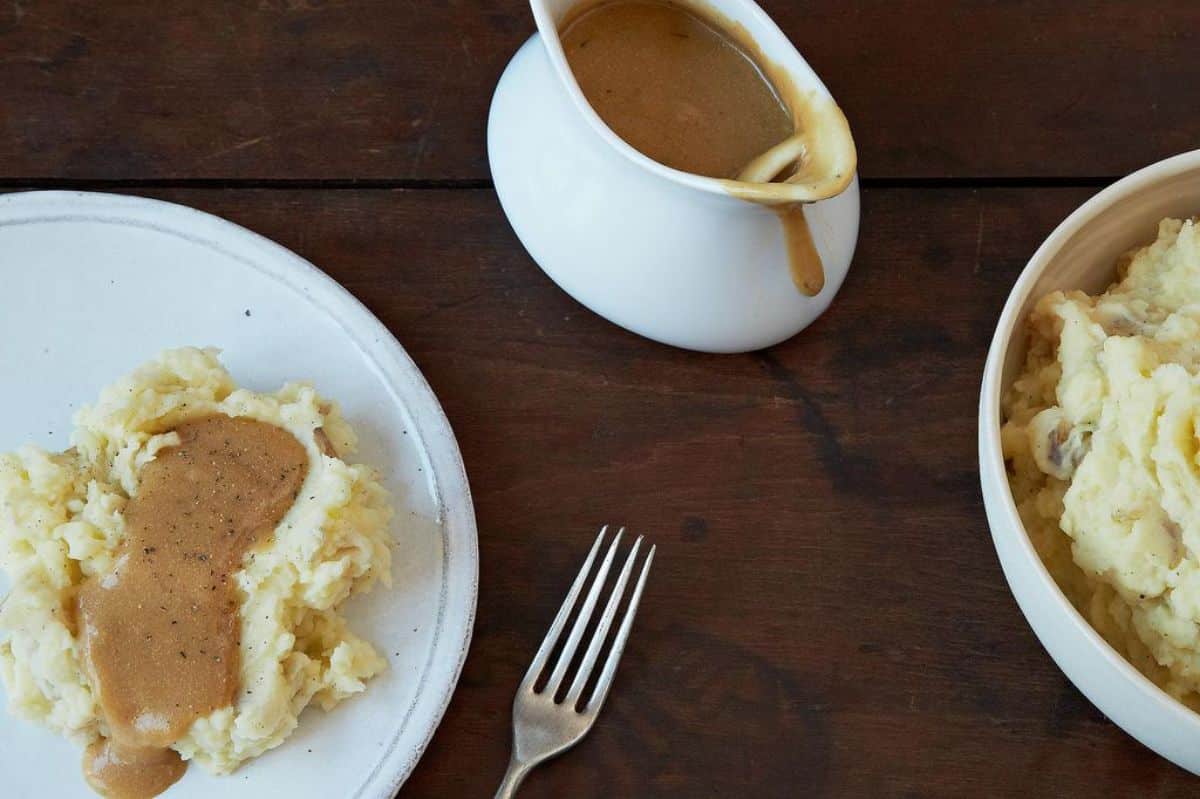 Vegan and gluten-free? Don't worry because we've got the perfect gravy recipe. A vegan and gluten-free gravy that makes big servings so everyone can douse their sides with sauce.
Sure, vegan gravy typically features more ingredients than meat-based sauces. However, it's worth the extra trip to the grocery store to get that rich and flavorful gravy taste with plant-based sources.
Nutritional yeast and soy sauce bring complex umami flavors, while vegetable broth, gluten-free flour, and herbs create a gravy that looks and tastes just like the classic wheat-flour-based variety.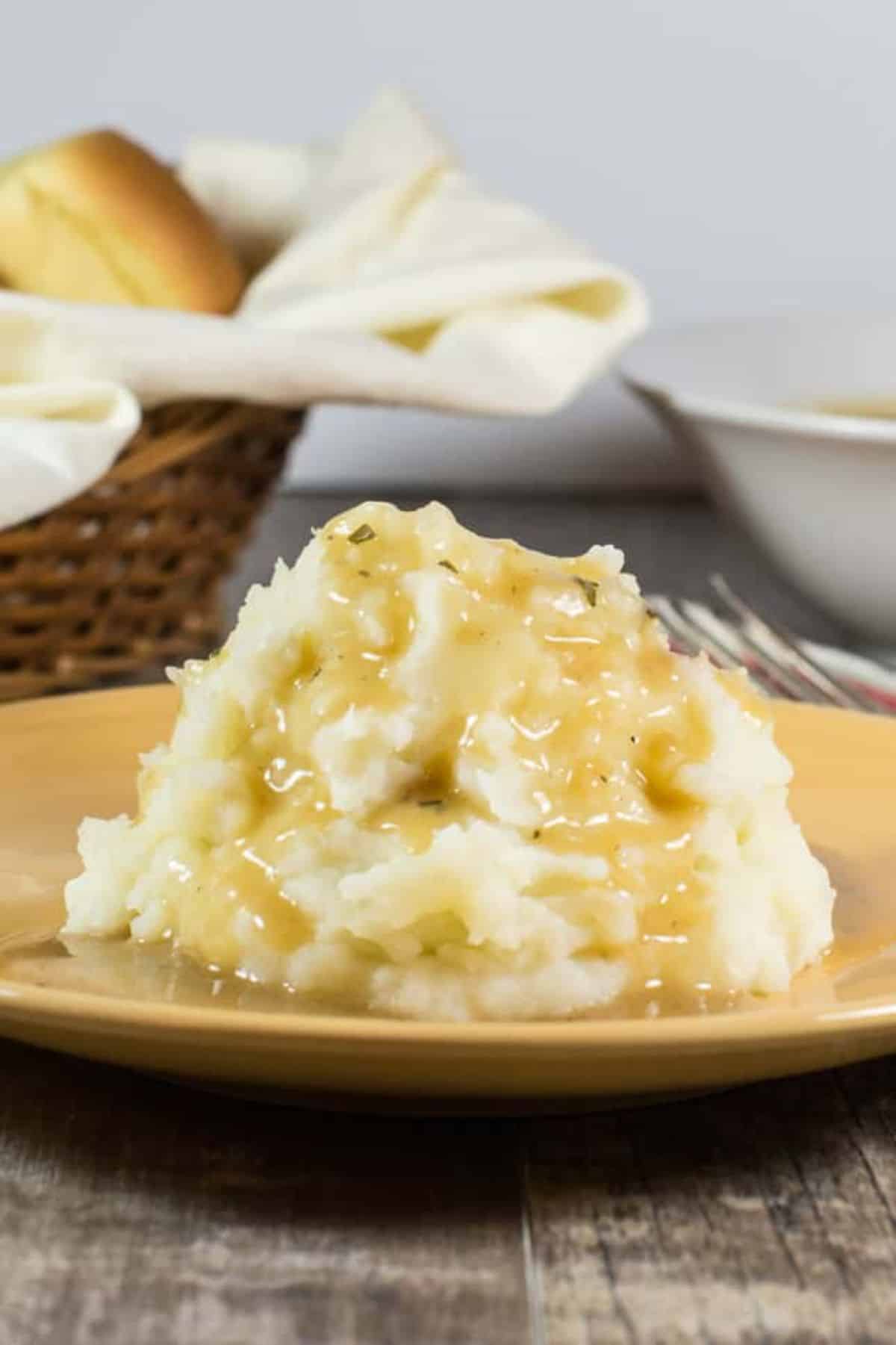 In just 15 minutes, you can create a batch of this incredible vegetarian and gluten-free gravy loaded with savory herbs. A veggie-based blend with the perfect consistency, this is among the best gluten-free gravy recipes. What sets it apart is the addition of savory herbs like rosemary, sage, and thyme. These distinctly delicious herbs fill the air with exquisite aromas so everyone knows dinner is served.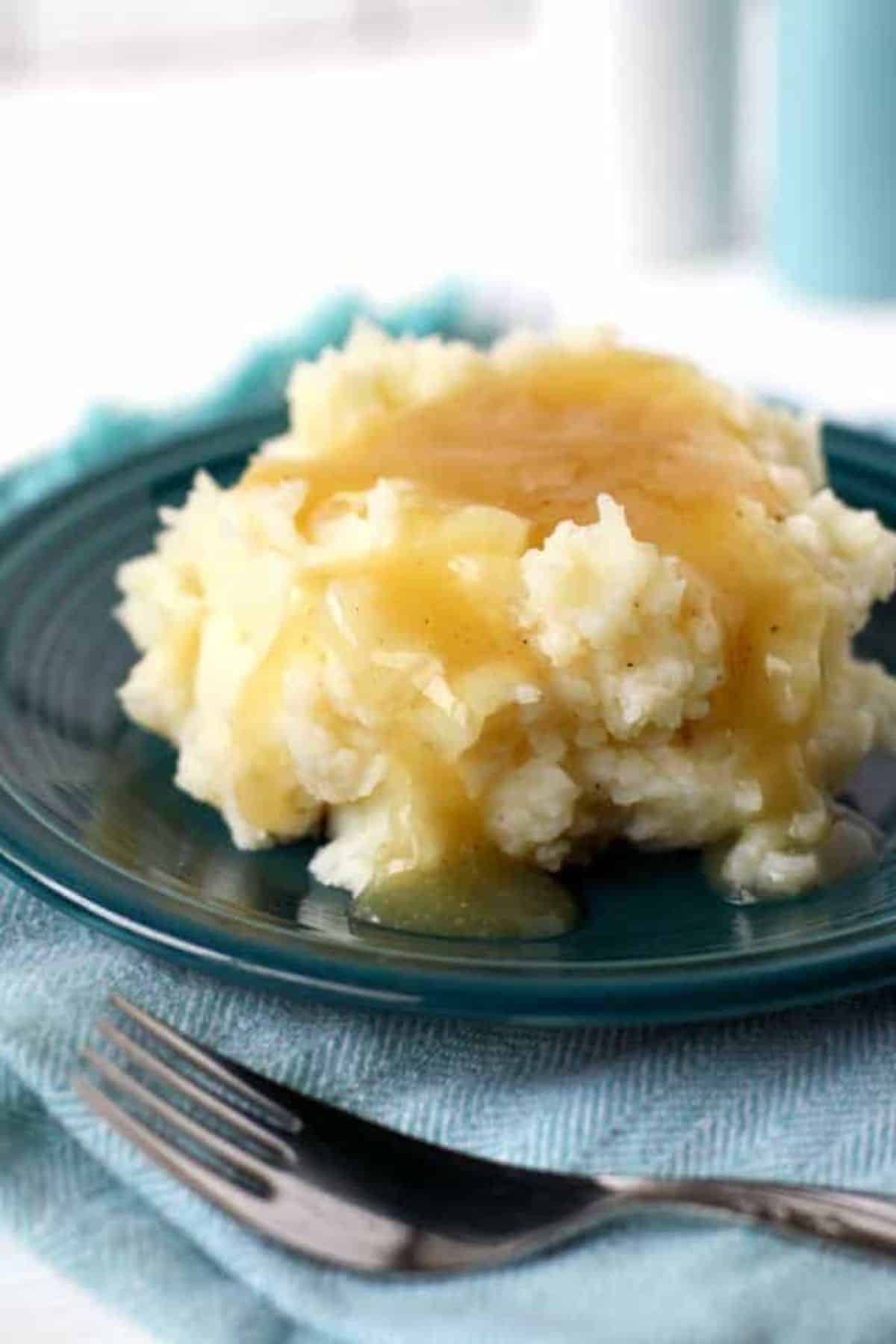 Are you searching for an easy gluten-free gravy recipe? Well, this is the simple sauce you've been looking for. Instead of spending time perfecting a roux, this recipe calls for cornstarch to thicken the dressing to perfection. Adding garlic and onion powder with turkey or chicken drippings gives this gravy a boost of flavor that compliments any meal. This recipe tastes great fresh and stores well in the fridge or freezer, meaning you can make a batch ahead of time to help lessen holiday stress.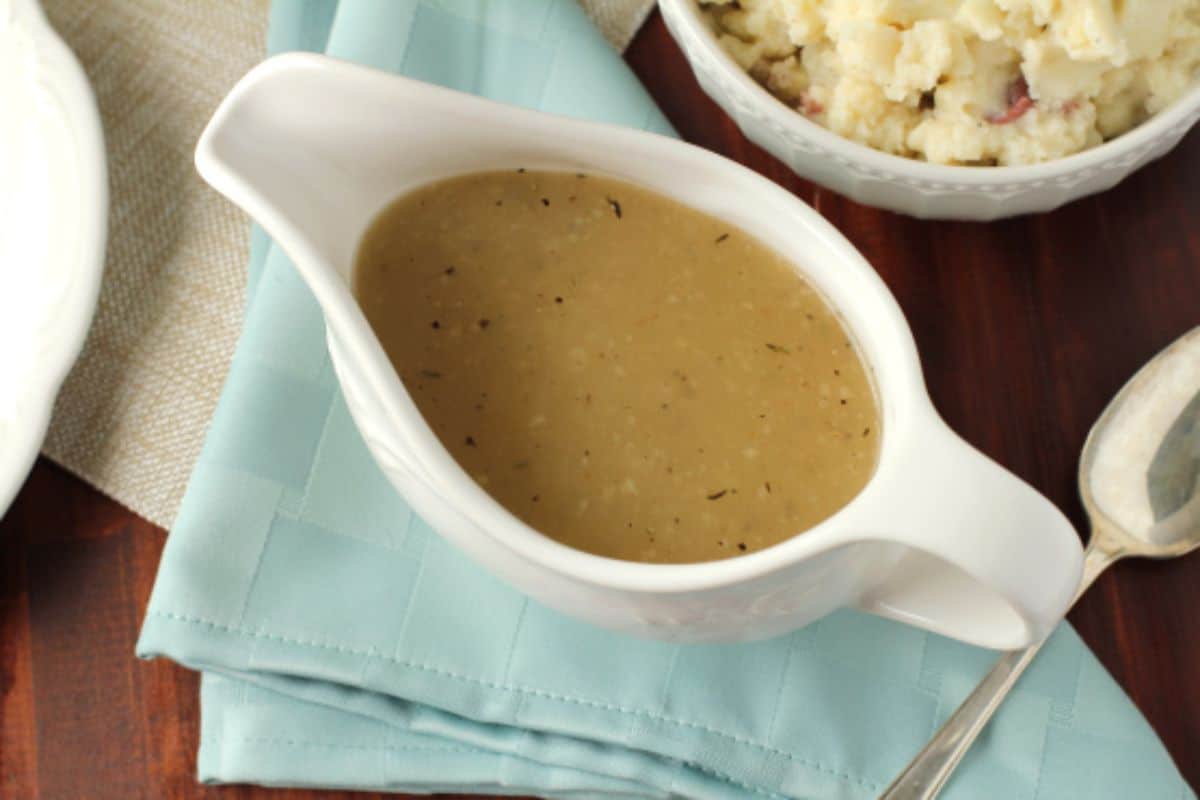 Last but not least, this lazy man's gravy recipe is hands down one of the easiest gluten-free gravy recipes around. Don't worry about making a roux because this recipe uses cornstarch instead of flour. Even better, it requires only three ingredients and ten minutes to whip up a batch, and you likely already have the margarine, cornstarch, and gluten-free soup stock in your kitchen. This gravy recipe has the smooth consistency and flavor you and your guests will crave. So go ahead; spoon a hearty helping of Lazy Man's Gravy over mashed potatoes and dig in.
The Last Bite
With these seven incredible gluten-free gravy recipes, you can load up on the flavor without the gluten. Save this page for delicious inspiration next time you need a rich and flavorful sauce for your favorite dishes.