Gluten free clam chowder is the perfect one pot meal for a chilly evening! It's creamy and rich, and just SO good.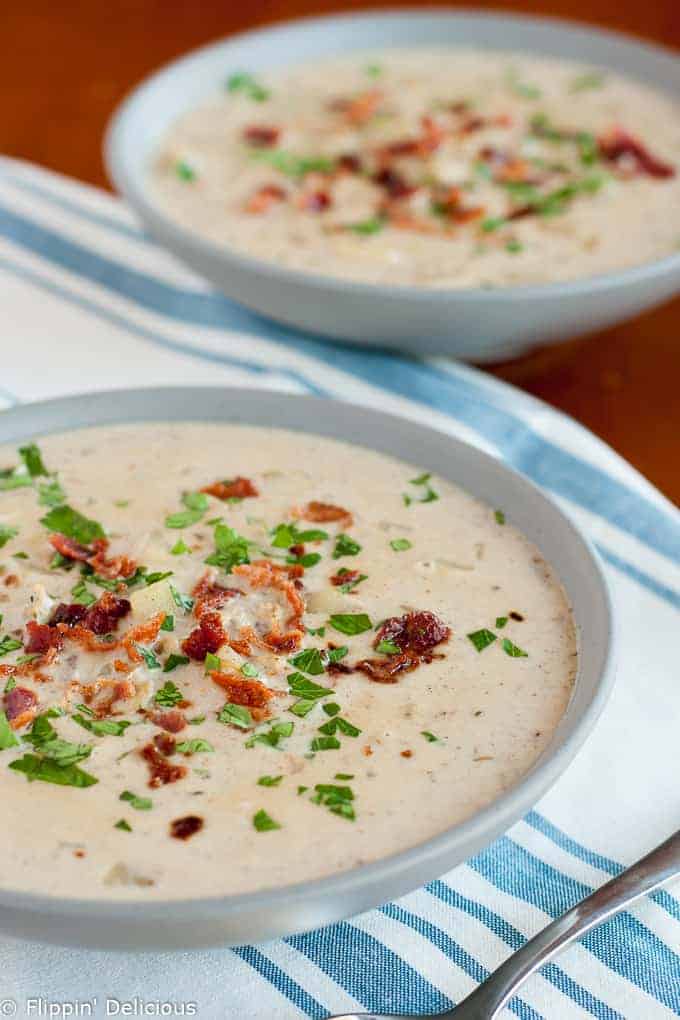 As the weather has been getting colder I've been more and more in the mood for hot soups. They just warm you up! I've been making green chile white bean chicken chili and gluten free cheddar cheese soup with ham for dinner frequently. They really hit the spot when the weather turns from "crisp" to just downright cold.
This hearty gluten free clam chowder recipe is nice and filling and will warm you up all the way down to your toes. It is easy to prepare and has just a few simple ingredients.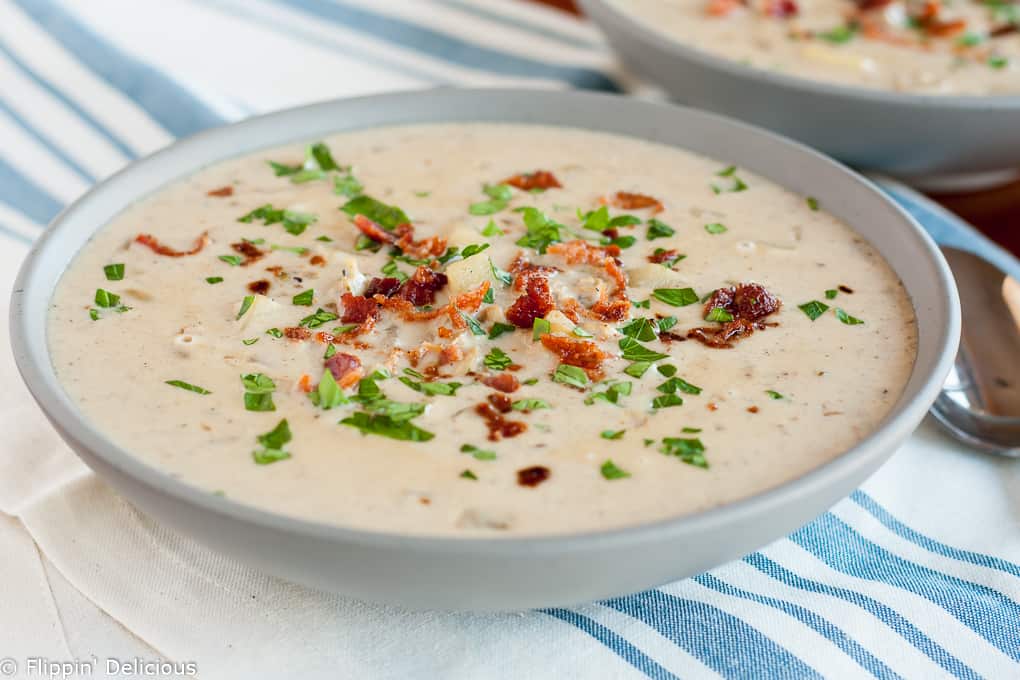 I haven't always been a seafood lovin' gal, but my husband loves seafood and I'm slowly learning to enjoy it too. I just love the briny taste that the clams add to this chowder!
I used canned clams because they are way easier to prepare than fresh clams, and they are also a lot less expensive. Don't toss the juice or liquid that they are in! You want to make sure to add it to the soup. It will add some great seafood flavor.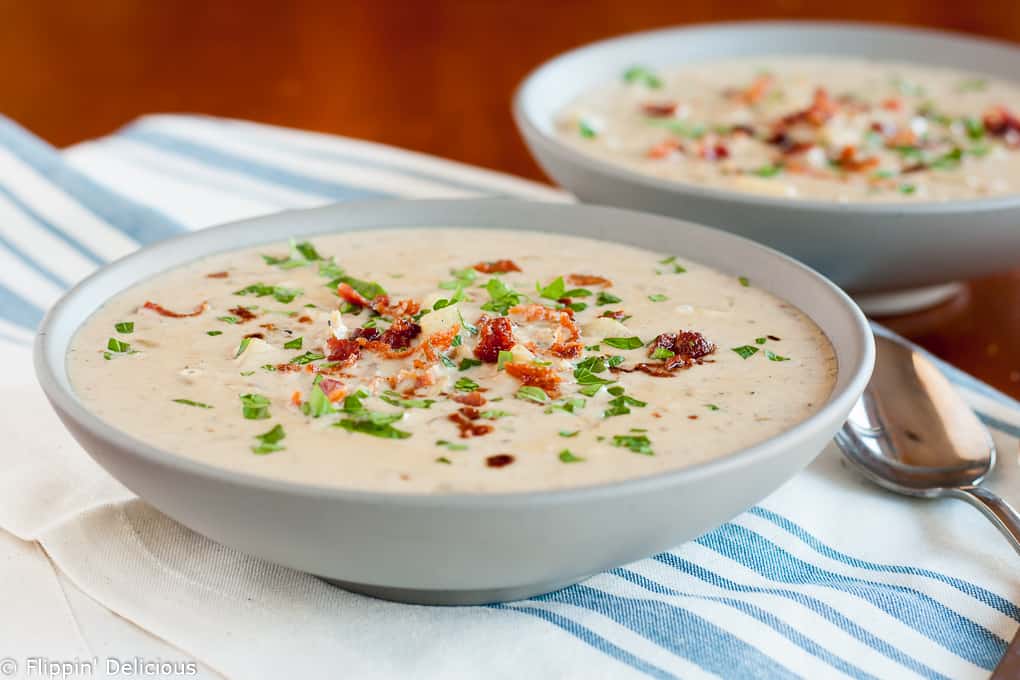 I started my chowder out by crisping up some bacon that I later used to top my gluten free clam chowder, and then I sautéed the onion, garlic and potatoes in some of the leftover bacon grease. If you don't do pork, you can skip the bacon grease and just use a tablespoon or two of olive oil.
I really had a hard time not eating all of the bacon before the clam chowder was ready. If you think you might have the same challenge that I did, fry up an extra slice or two. You'll thank me later.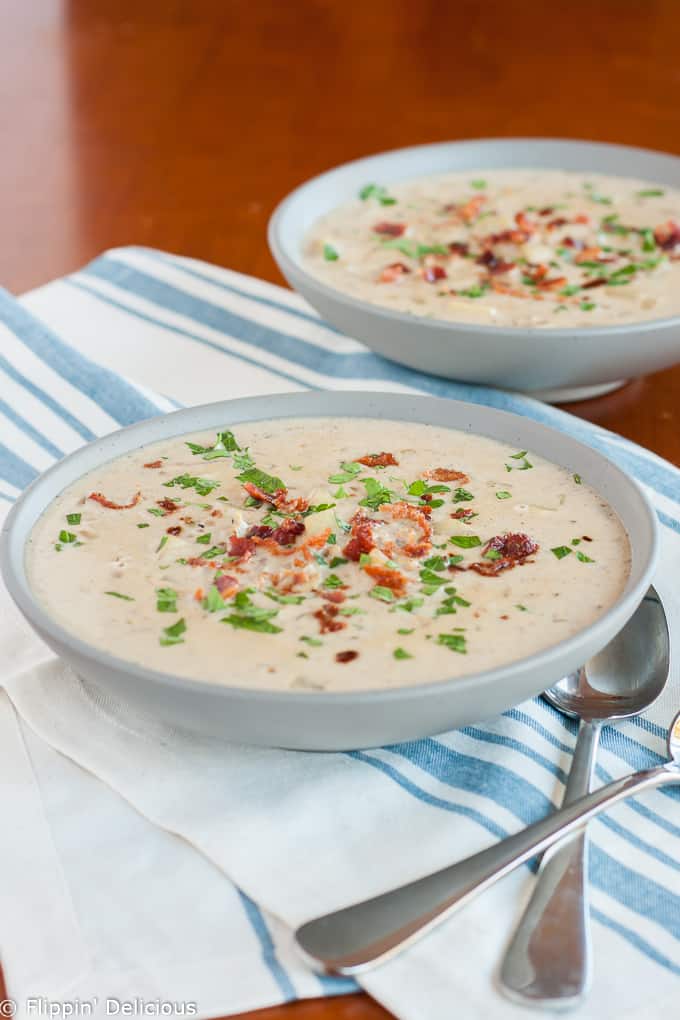 I used my favorite gum free rice flour blend to thicken my gluten-free clam chowder. You can use a similar blend, or just use sweet rice flour or cornstarch. Just be sure that if you do use a flour blend it's only ingredients are "rice flour, cornstarch, tapioca starch, or potato starch." If your blend has any gums or something like pea protein in might not give you the results you are looking for.
I also used half and half to add that ultra-creamy mouth-feel. You could use some milk and cream if you don't have half and half on hand. You can even make this gluten free clam chowder dairy free too by using canned unsweetened coconut milk!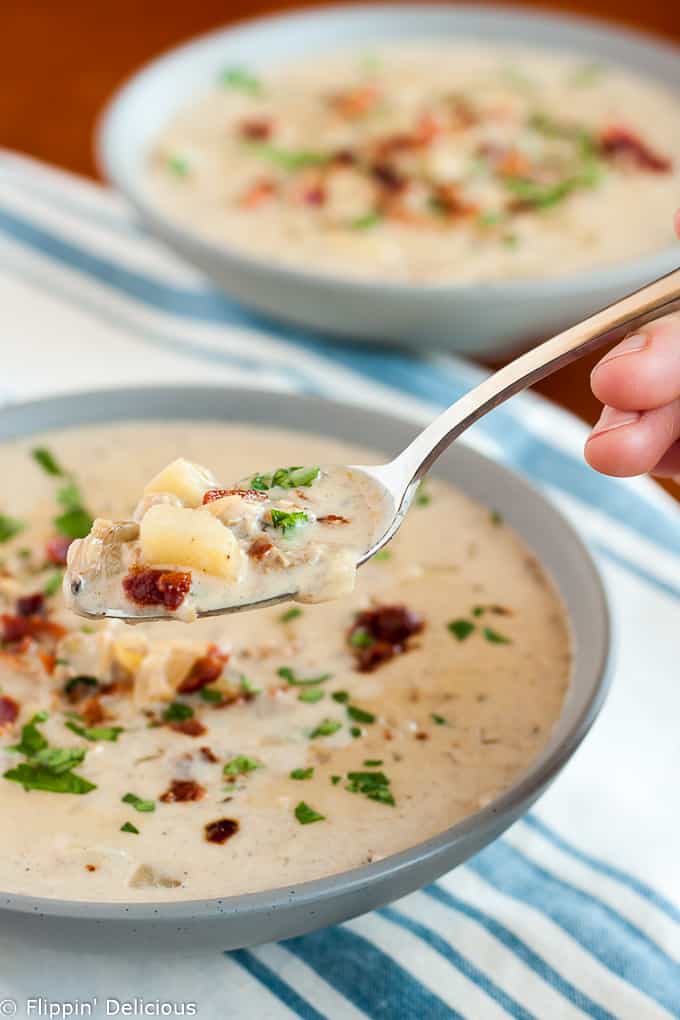 If you want to, top of your steaming bowl of gluten free clam chowder with a few of my favorite gluten free white cheddar crackers. So good!