Gluten Free Pretzel Chicken with honey mustard makes an easy dinner that is healthier for you too!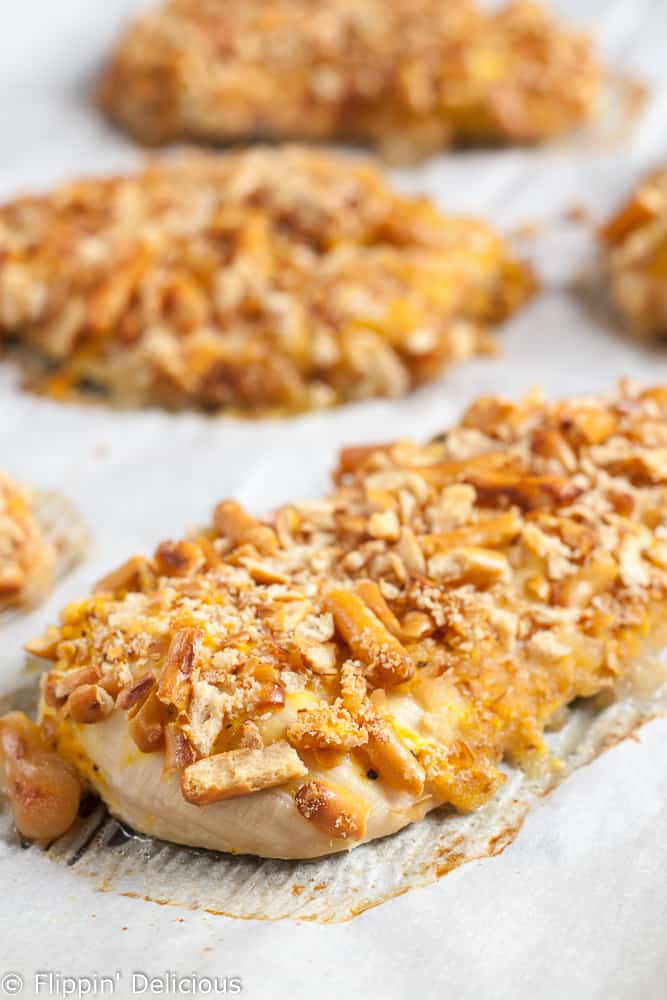 I have loved being a gluten free dinner fanatic at Food Fanatic for the past year because it has helped me to be more creative when it comes to planning my family's menus. I am always trying new recipes, and testing them out on my guinea pigs here at home.
This gluten free pretzel chicken was a big winner with my husband. He loved the pretzels on top and the tang from the mustard. I loved how easy it was to make! All you have to do is season the chicken with a pinch of salt and pepper and then spread the top with a little mustard. Dip it in some crushed gluten free pretzels, and then bake until it is cooked through.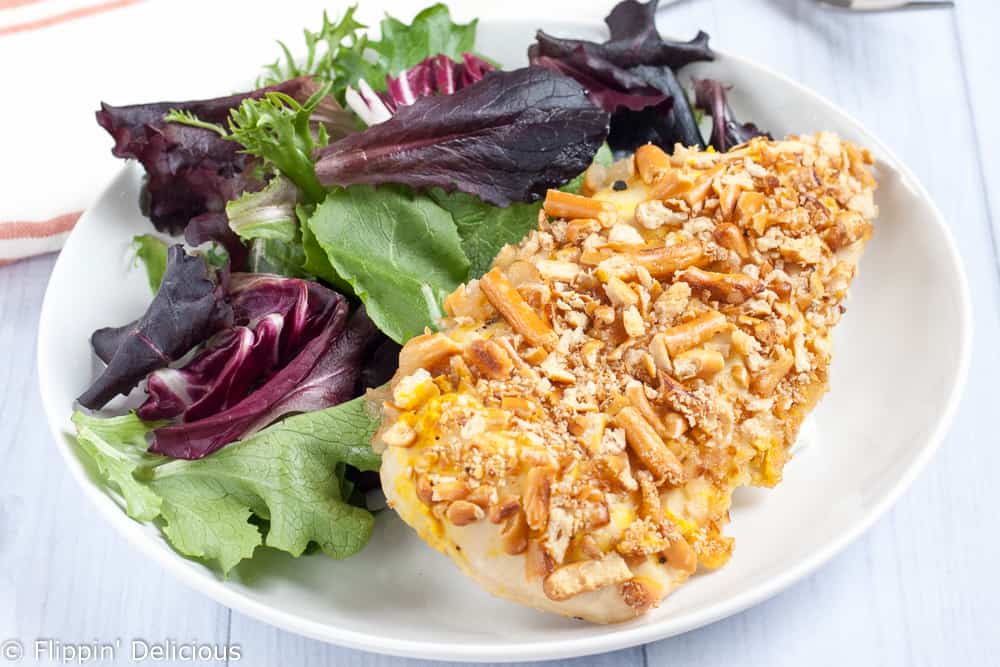 My kids loved dipping the chicken in the honey mustard (and to be honest, ketchup.) They will eat almost anything if it slightly resembles a chicken nugget. I got them to eat shrimp last week! I was sure that they would turn their nose up at the CopyCat Gluten Free Bang Bang Shrimp I made, but they gobbled it up because they thought it was chicken nuggets. When we were finished with dinner my preschooler told me "I liked those chicken nuggets!" She had no idea I had tricked her into eating shrimp.
I used chicken cutlets for this gluten free pretzel chicken recipe, but you could do chicken tenders instead if you want more dippable gluten free pretzel chicken.
I never spend the money to buy chicken breasts already cut into cutlets at the store. They always seem to cost near twice as much! The regular chicken breasts at the store always seem to be way to big for a normal person to eat. And they are more than 2 inches thick! They also take forever to cook.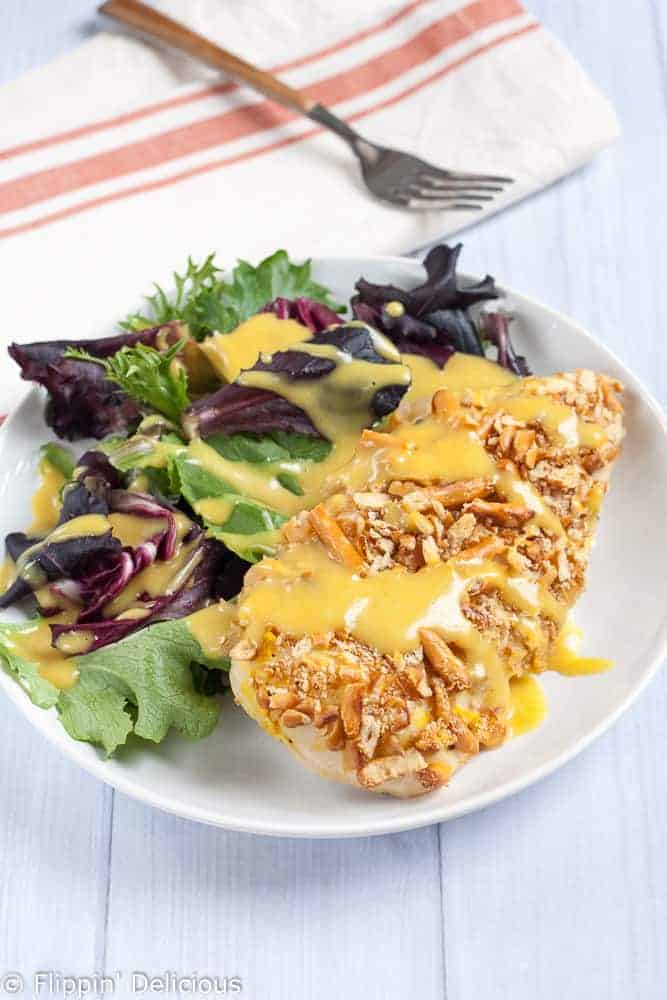 My solution is to butterfly the chicken breasts. It takes just a minute! I lay each breast on my cutting board and cut it in half lengthwise, starting at the thickest end of the breast. If you open the chicken after you butterfly it, it looks like a heart or a butterfly, which is how it got the name. I focus on keeping the top piece looking beautiful and then if the bottom piece is raggedy I will dice it up to use in a stir fry or to make actual gluten free chicken nuggets. This way you also get 2x the meals from the chicken you buy!