Make creamy gluten free pudding with 5 ingredients and just 15 minutes! You can easily customize it with your favorite flavors.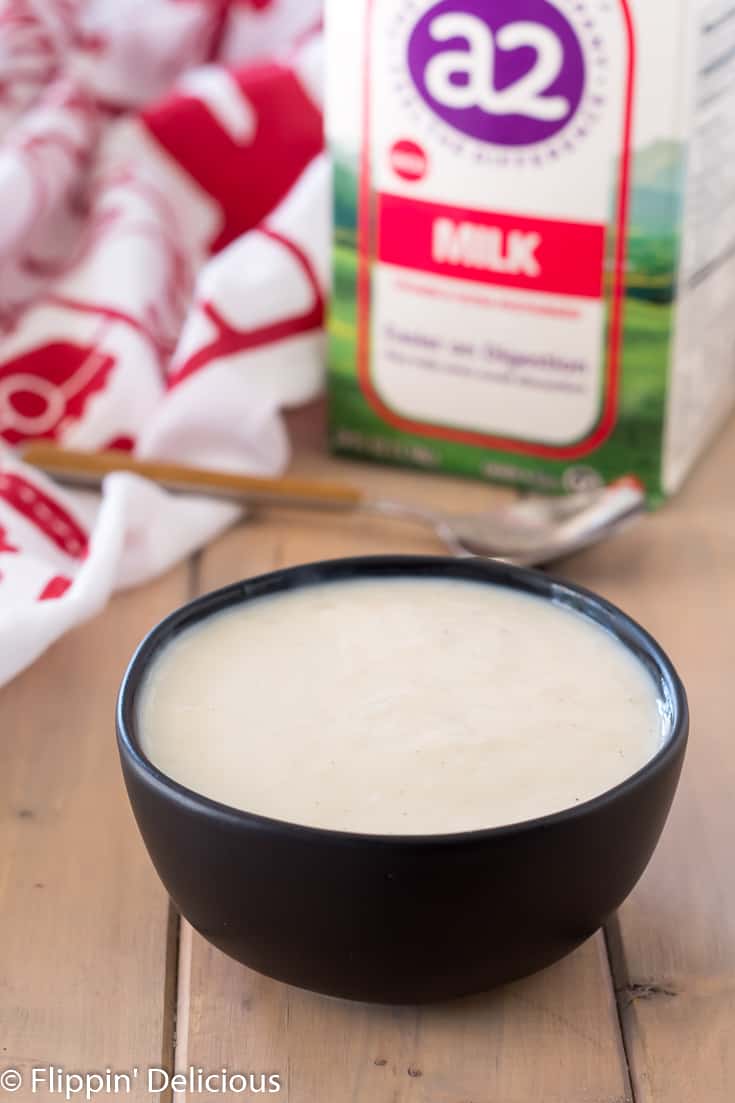 This post is sponsored by A2 Milk. When they reached out, I was excited to try it and see if it worked for my family. As always, all opinions are entirely my own. I'm not a doctor, so please talk to an actual doctor if you think you have an allergy or lactose intolerance. This is not medical advice, just my own personal experience.
Gluten Free Vanilla Pudding
Did you know you probably have everything you need in your pantry right now to have a warm creamy bowl of gluten free pudding in front of you 15 minutes from now? Well, you do. Tempting, right?
There are several different methods to make gluten free pudding. Essentially, pudding is a thickened creamy milk. You can either thicken homemade gluten free pudding with egg yolks, or with cornstarch (or tapioca starch or arrowroot). I used cornstarch to thicken my gluten free vanilla pudding because it is much easier and more fool-proof than the egg-yolk method.
You can enjoy your homemade gluten free pudding by the bowl, or use it to make a gluten free pudding pie by pouring it into a baked gluten free pie crust.
How do you make gluten free pudding with cornstarch?
All you need to do is whisk together your cornstarch and sugar in a saucepan. I used some vanilla sugar I made by placing a vanilla bean in an airtight container of sugar, which is why there are some speckles in the sugar from vanilla bean the broke off.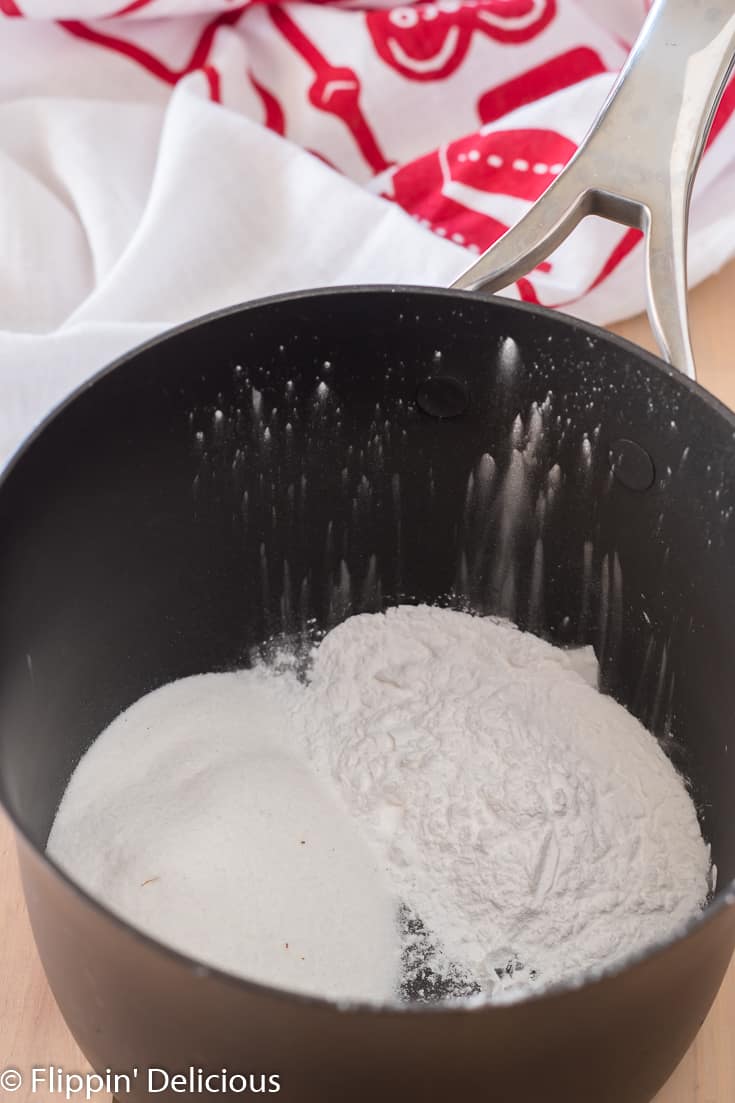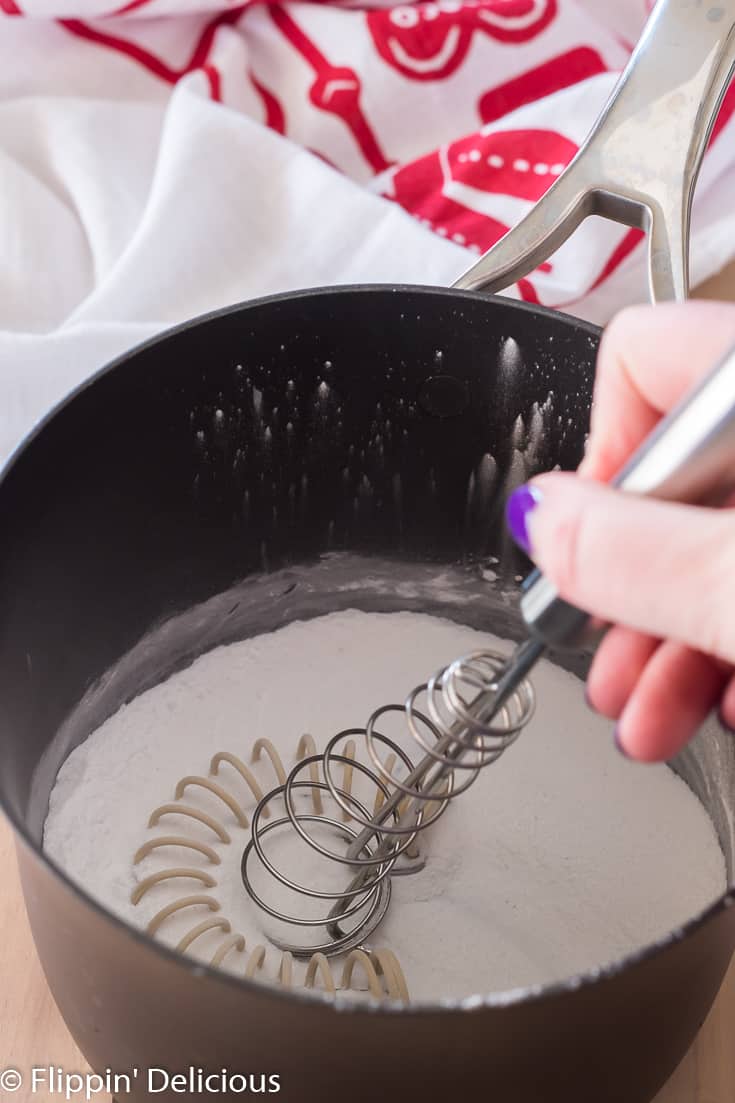 Add the milk (I used A2 Milk®, more on why in a little bit) and any flavoring. In this case, I used vanilla extract and some vanilla paste to add the vanilla bean specks.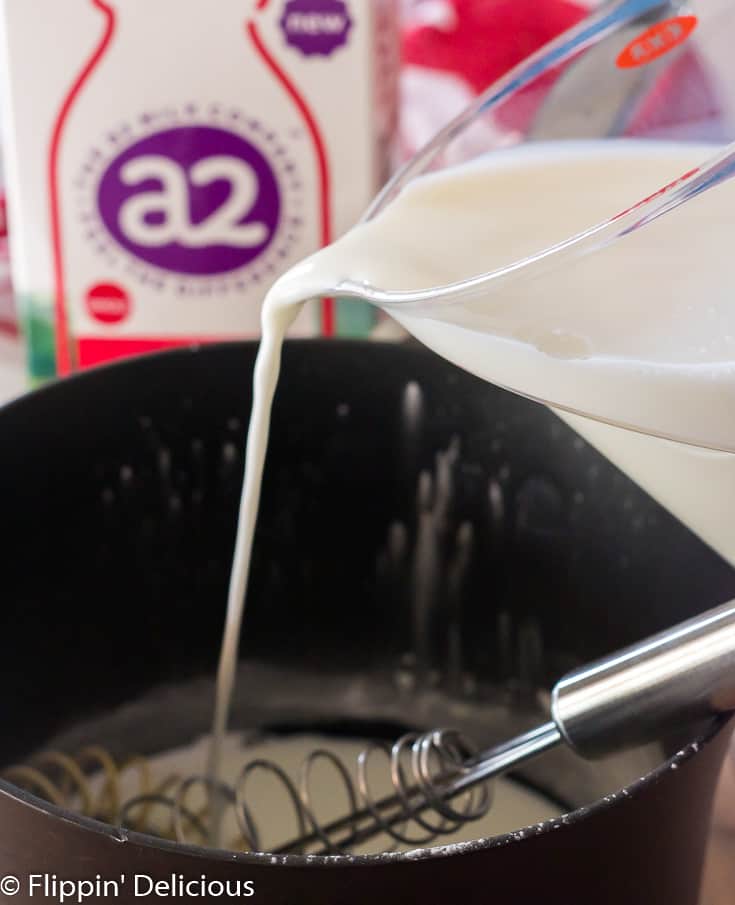 Cook it over medium heat and whisk occasionally until it starts to steam, and thickens. You want to avoid your milk from boiling because you risk it scorching. If it starts to bubble a lot, turn the heat down and whisk it so it doesn't burn.
Your pudding is ready when it coats the back of a spoon and gently holds a line when you swipe your finger over the back of the spoon. It will set up more after it cools.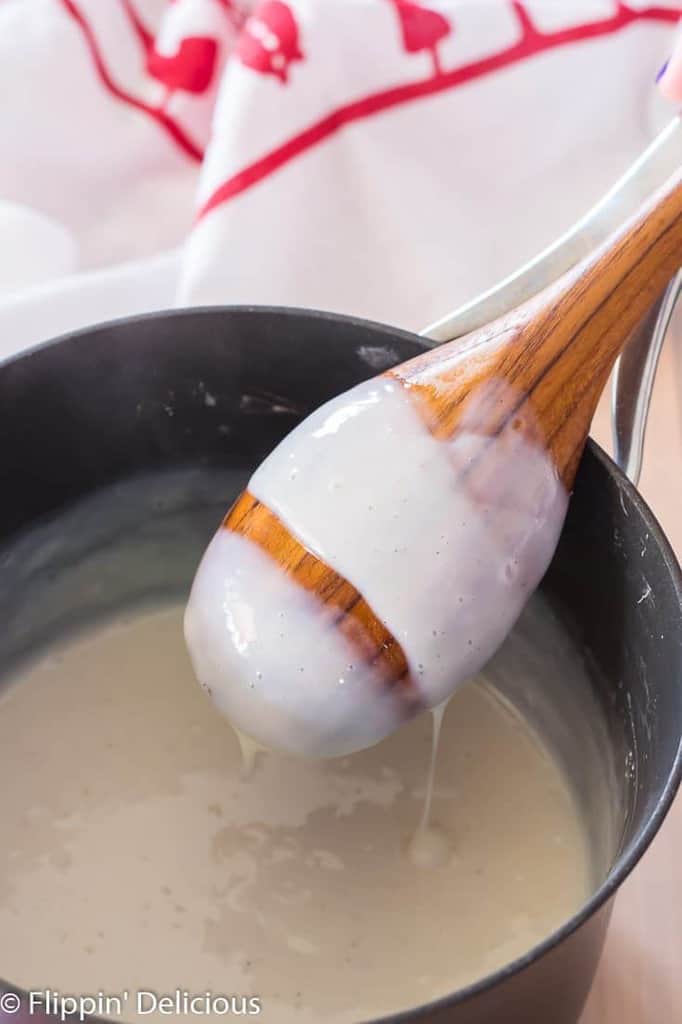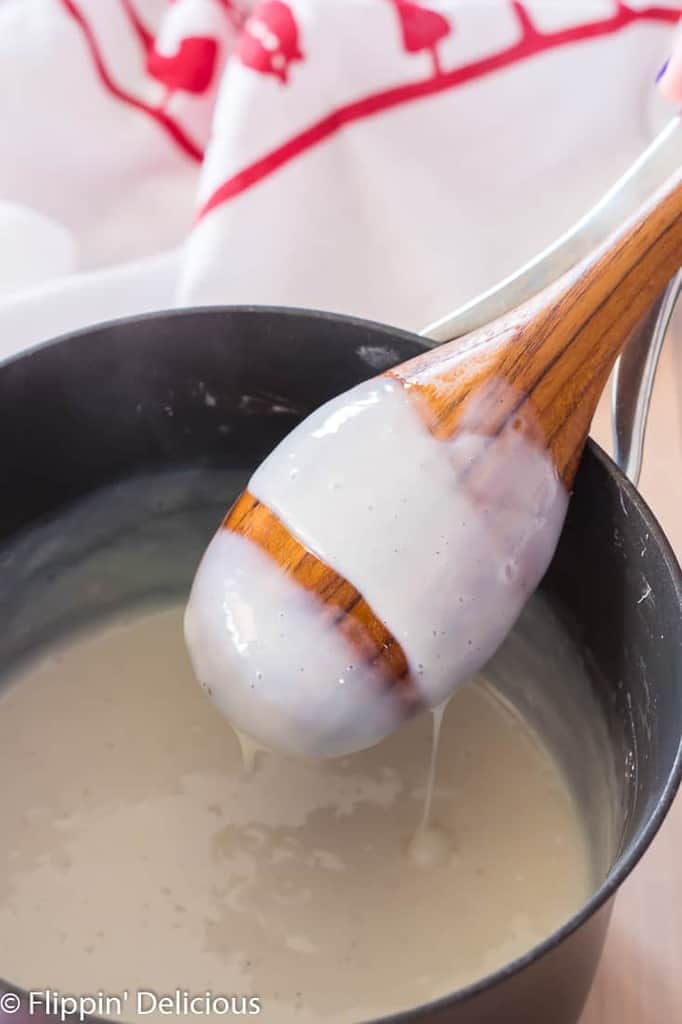 It will only take a few minutes to reach this point once your milk becomes hot.
Take your gluten free vanilla pudding off of the heat, and stir in a pat of butter. It will quickly melt, so stir it continuously until it has melted so you don't have pools of butter in your gluten free pudding.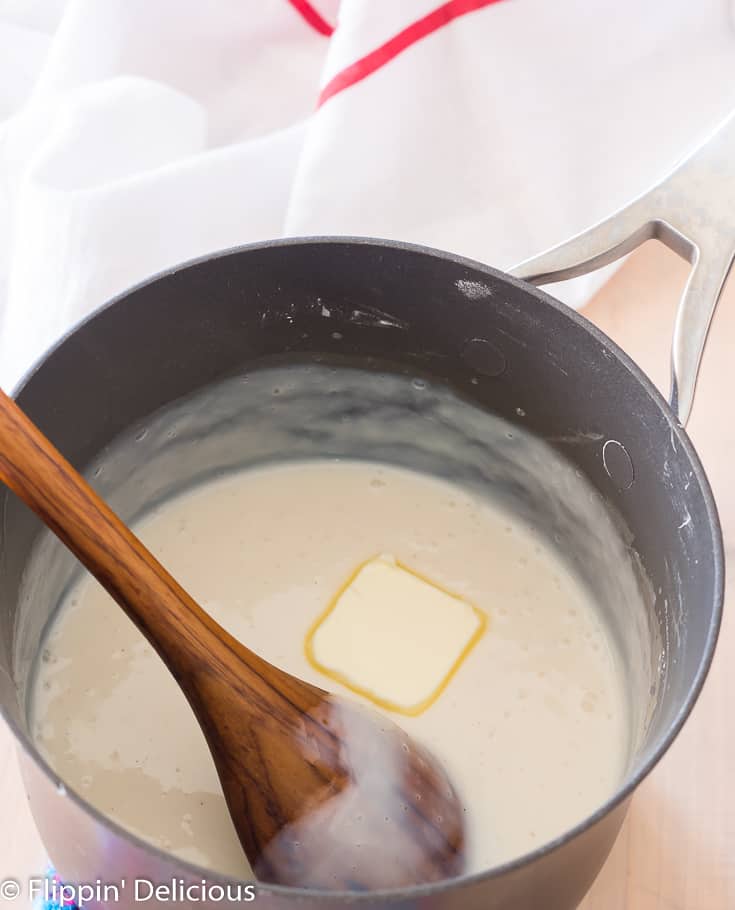 To more quickly cool your gluten free pudding to an eatable temperature, pour it into a wide dish, like a casserole dish or baking pan. If desired, you can gently press some plastic wrap on the pudding to prevent it from forming a skin.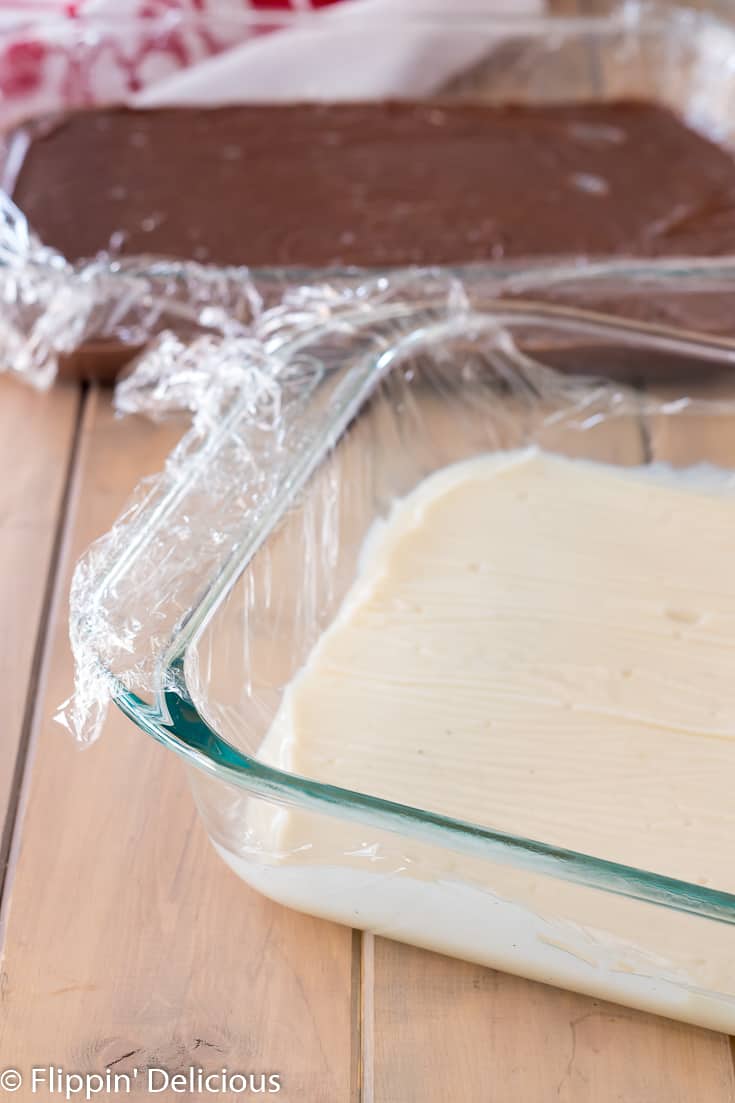 When it has cooled enough it won't burn your tongue, you can scoop it into a bowl and enjoy!
If you prefer your pudding chilled, place it in the fridge with the plastic wrap over it.
That is all there is too it!
What is A2 Milk?
Some people who get an upset tummy after drinking milk assume that they are lactose intolerant. If you haven't been medically tested for lactose intolerance, it is possible that is isn't the lactose causing your tummy problems, but another protein. Some people have trouble digesting the A1 protein, which is found in ordinary cow's milk. A2 Milk® is real milk (and tastes like real milk, not like lactose-free milk) that comes only from cows that naturally produce only the A2 protein and no A1.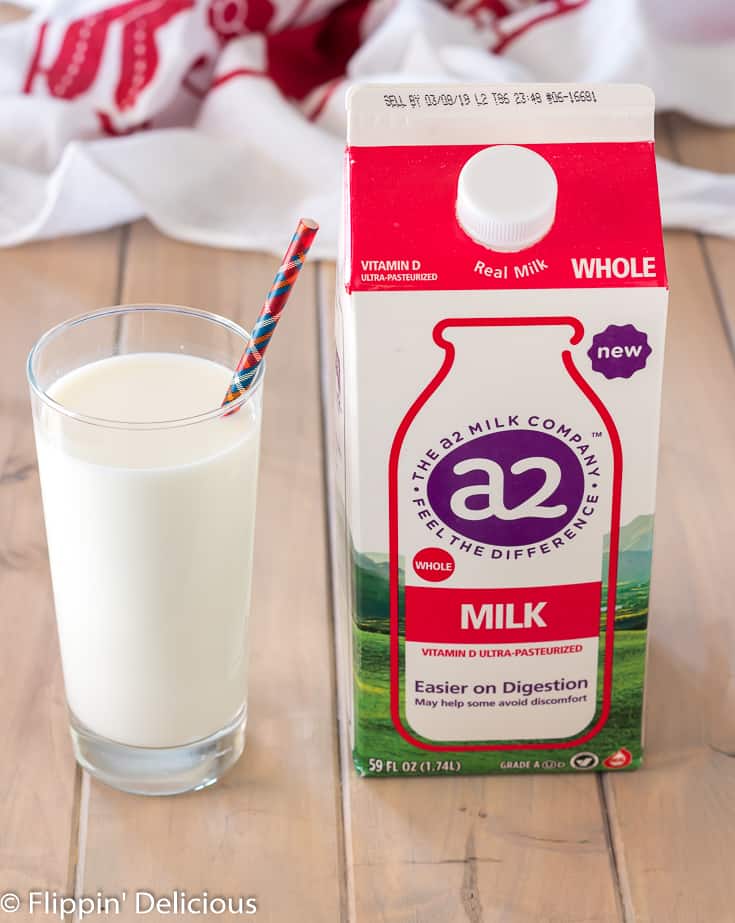 I had no idea there was A1 & A2 in milk, and that A1 could be the culprit behind some gurgly tummies instead of lactose intolerance.
I had heard before that cow's milk is harder to digest, but didn't know why. Cows are the only mammals that produce A1 in their milk. All other mammals, including humans, produce A2 only milk.
(Learning this made so many things make sense. There were a few years when my family drank goat milk growing up. It was easier to digest, but I wasn't a huge fan of the taste.)
So if you love milk, but get an upset tummy (and haven't been tested for lactose intolerance by your doctor) you may want to try A2 Milk. Learn more about A2 Milk.
My husband and I tried A2 Milk for about a week to see if it worked for us. I don't have any tummy problems with milk, but my husband definitely does. He didn't have as much discomfort with A2 milk, but we still think he is lactose intolerant.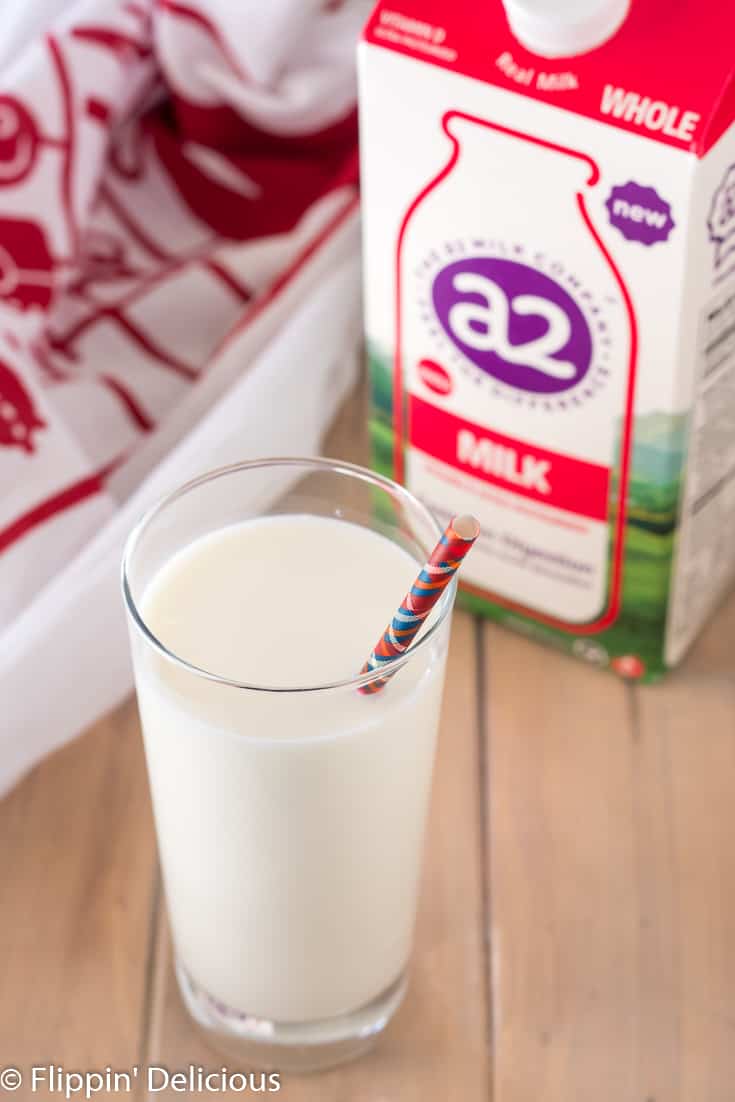 To me, A2 Milk tasted just like normal cow milk, and worked the same in all the recipes I tried it in. It was also creamy in my morning latte and delicious by the glass.
If you haven't been diagnosed lactose intolerant, try A2 Milk® for 5-7 days to see how it works for you! Maybe you can love milk again.
Why should you make gluten free pudding with milk?
Real milk makes recipes a lot creamier than most plant-based options, so I was excited to make a creamy recipe using A2 Milk. This gluten free pudding is quick and easy to make, and you can easily customize with your favorite flavors.
I used butter in this recipe, to make my gluten free pudding even more luxurious. Butter doesn't have A1 proteins in it because it is just the milk fat.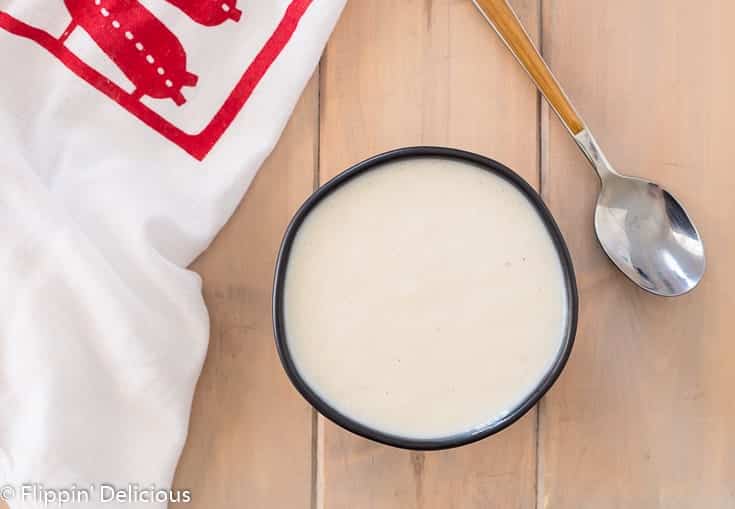 What flavors of gluten free pudding can you make?
I made vanilla gluten free pudding, but you can also try: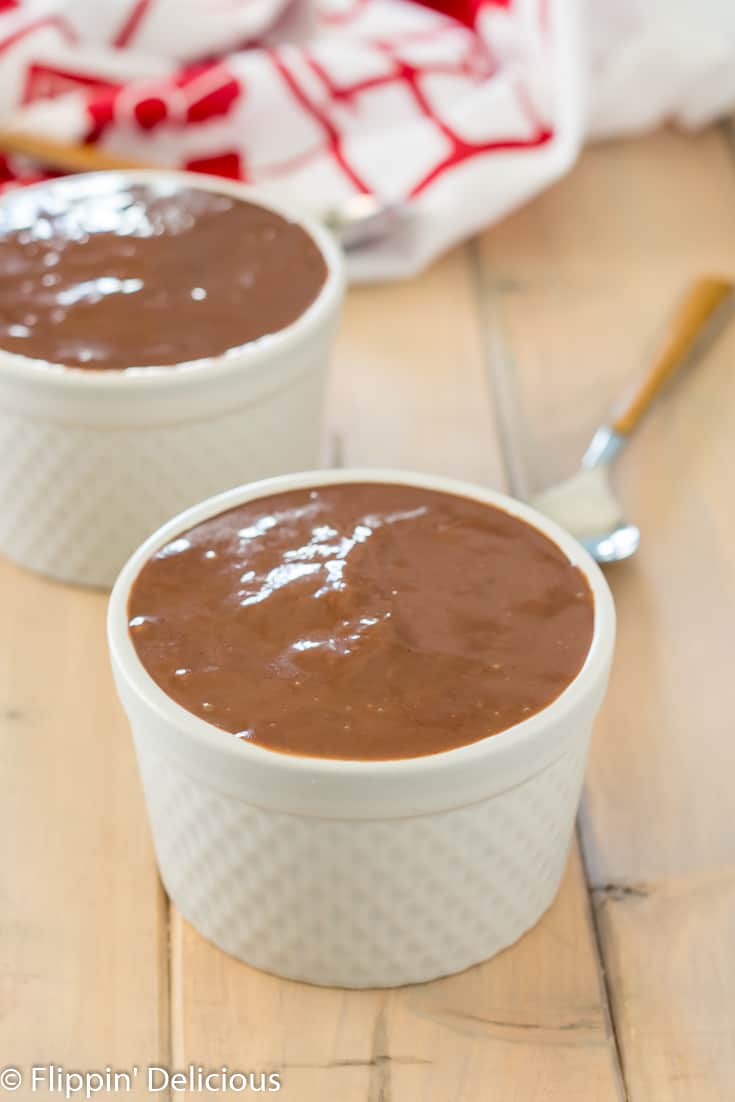 Gluten Free Chocolate Pudding (add some cocoa powder in with the cornstarch and sugar, and then added some chocolate chips to the hot pudding and stir with the butter until they melted.)
Gluten Free Lemon Pudding (just add lemon zest to the sugar and lemon extract with the milk. I'd avoid using lemon juice unless you want to make ricotta.)
Gluten Free Pistachio Pudding (add chopped pistachios with the sugar.)
Gluten Free Banana Pudding (add sliced bananas and garnish with gluten free cookies.)
Gluten Free Mocha Pudding (add a little instant coffee to the gluten free chocolate pudding.)
Gluten Free White Chocolate pudding (add white chocolate chips to the finished pudding while it is still hot, and stir to melt.) (And if you love white chocolate, you'll love my gluten-free white chocolate macadamia cookies!) (And if you love white chocolate, you'll love my gluten-free white chocolate macadamia cookies!)
Gluten Free Coffee Pudding (add some instant coffee to your pudding, either with the vanilla extract and milk, or after it is finished.)
📖 Recipe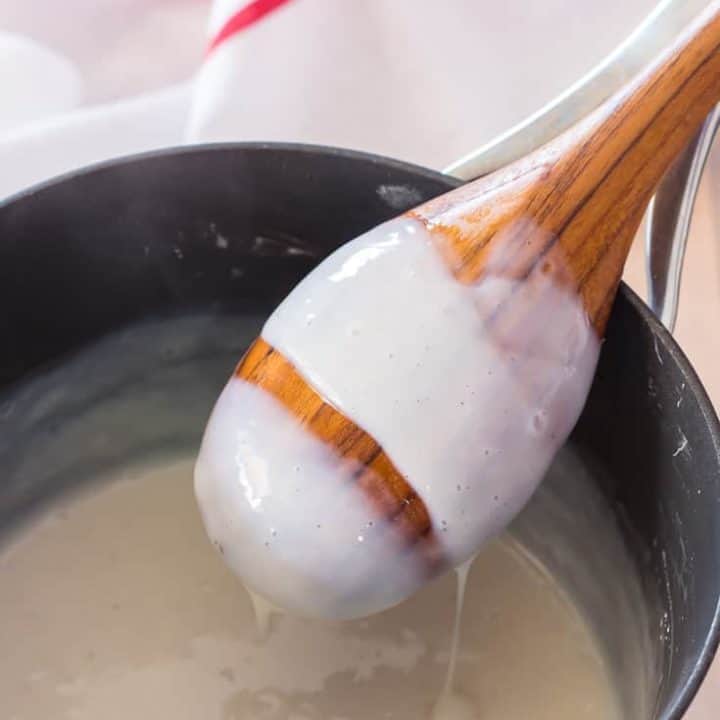 Gluten Free Pudding
Make creamy gluten free pudding with 5 ingredients and just 15 minutes! You can easily customize it with your favorite flavors.
Ingredients
½ cup white sugar
3 tablespoons cornstarch
1 teaspoon vanilla
1 tablespoon butter
Instructions
In a medium saucepan whisk together the sugar, cornstarch, and spices.
Add the remaining pudding ingredients and whisk until smooth.
Bring to a simmer, while whisking occasionally, and then simmer while whisking until thickened.
Remove from heat and stir in the butter, mixing constantly until melted.
If desired, cool the pudding before enjoying. Pour the pudding into a wide container or casserole dish and place a piece of plastic wrap directly on the pudding so it doesn't form a skin. Chill in the fridge OR pour the pudding into a bowl nesting inside a bigger bowl with ice water (be careful to not splash water into the pudding) and whisk until completely cool.
Notes
If you have a corn allergy, you can substitute tapioca starch, potato starch , or arrowroot starch for the corn starch in this recipe to make you vegan pumpkin pudding corn free.
Nutrition Information
Yield

4
Serving Size

1
Amount Per Serving
Calories

218
Total Fat

6g
Saturated Fat

3g
Trans Fat

0g
Unsaturated Fat

2g
Cholesterol

19mg
Sodium

95mg
Carbohydrates

37g
Fiber

0g
Sugar

25g
Protein

5g