Who doesn't love muffins? They are a classic coffee house treat, lighter and fluffier than cake. Muffins can be healthy or indulgent. They can be packed with fruit, nuts, spices, or anything your imagination can throw at them!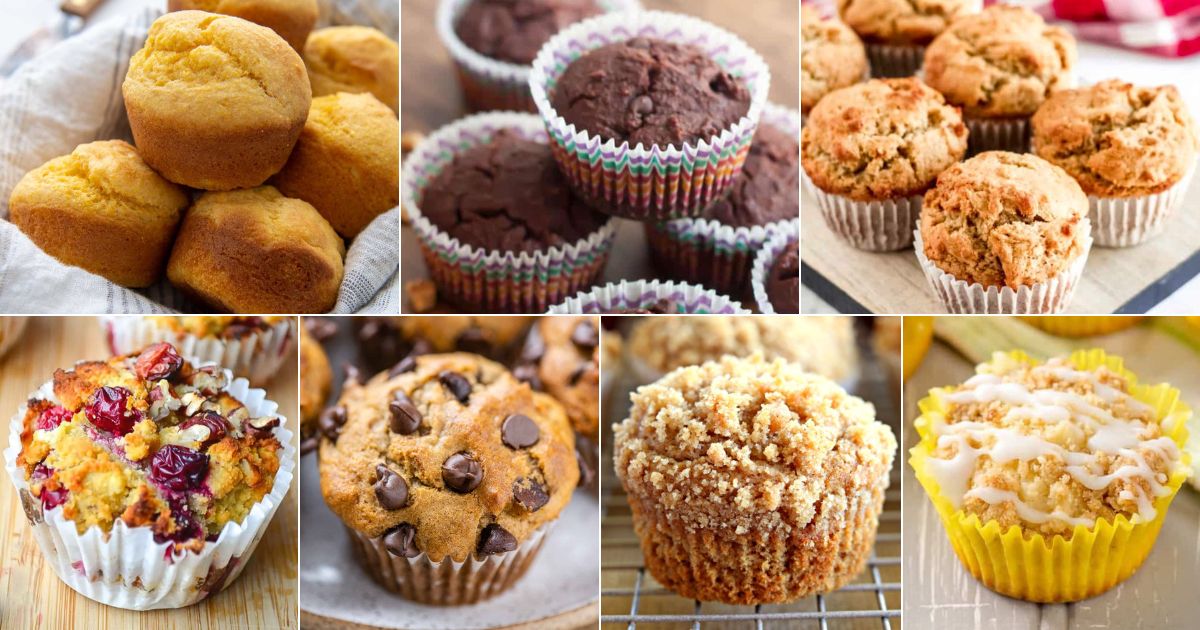 Sliding a pan of steaming muffins from a hot oven onto a cooling rack is always a joyous occasion. But if you're gluten-free, that joy may have turned to sadness once or twice with these 27 gluten-free muffin recipes everyone will love, and that never has to happen again.
Instead of wheat flour, these recipes use other flour and starches that bake up tender, moist muffins. These gluten-free flours include:
Almond flour
Coconut flour
Brown rice flour
Oat flour
Mixtures of these and other flours, including tapioca and cornstarch
Don't worry; the gluten-eaters in your life will love them too! Without further ado, here are 27 of the best gluten-free muffin recipes!
Jump to: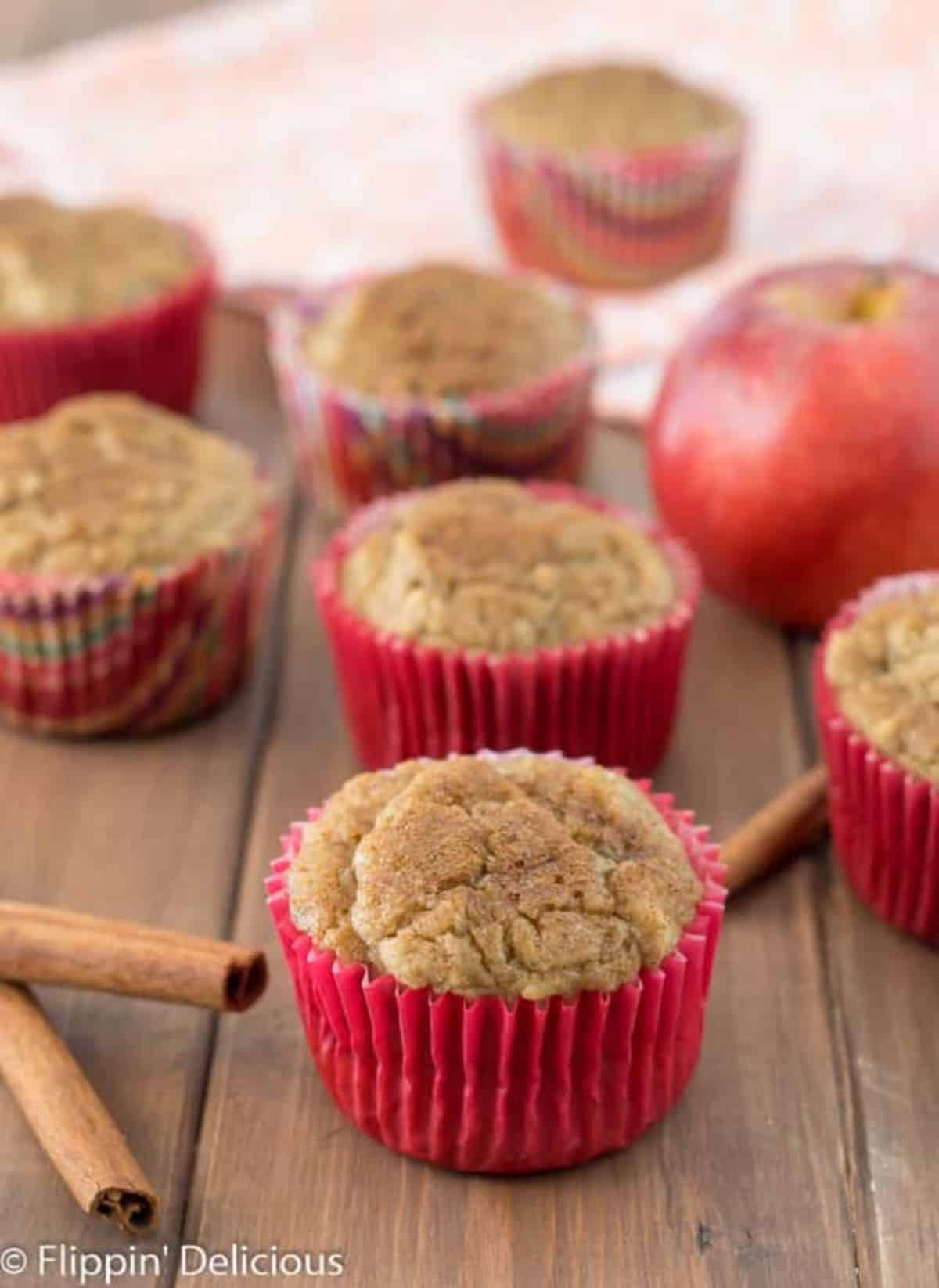 These quick and easy gluten-free apple muffins are made with a muffin mix, apple sauce, and grated apple for super moist, crowd-pleasing muffins.
They take only around half an hour to make and are easy to whip up for breakfast, to pop into a lunch box, or to serve alongside chicken or pork instead of savory bread.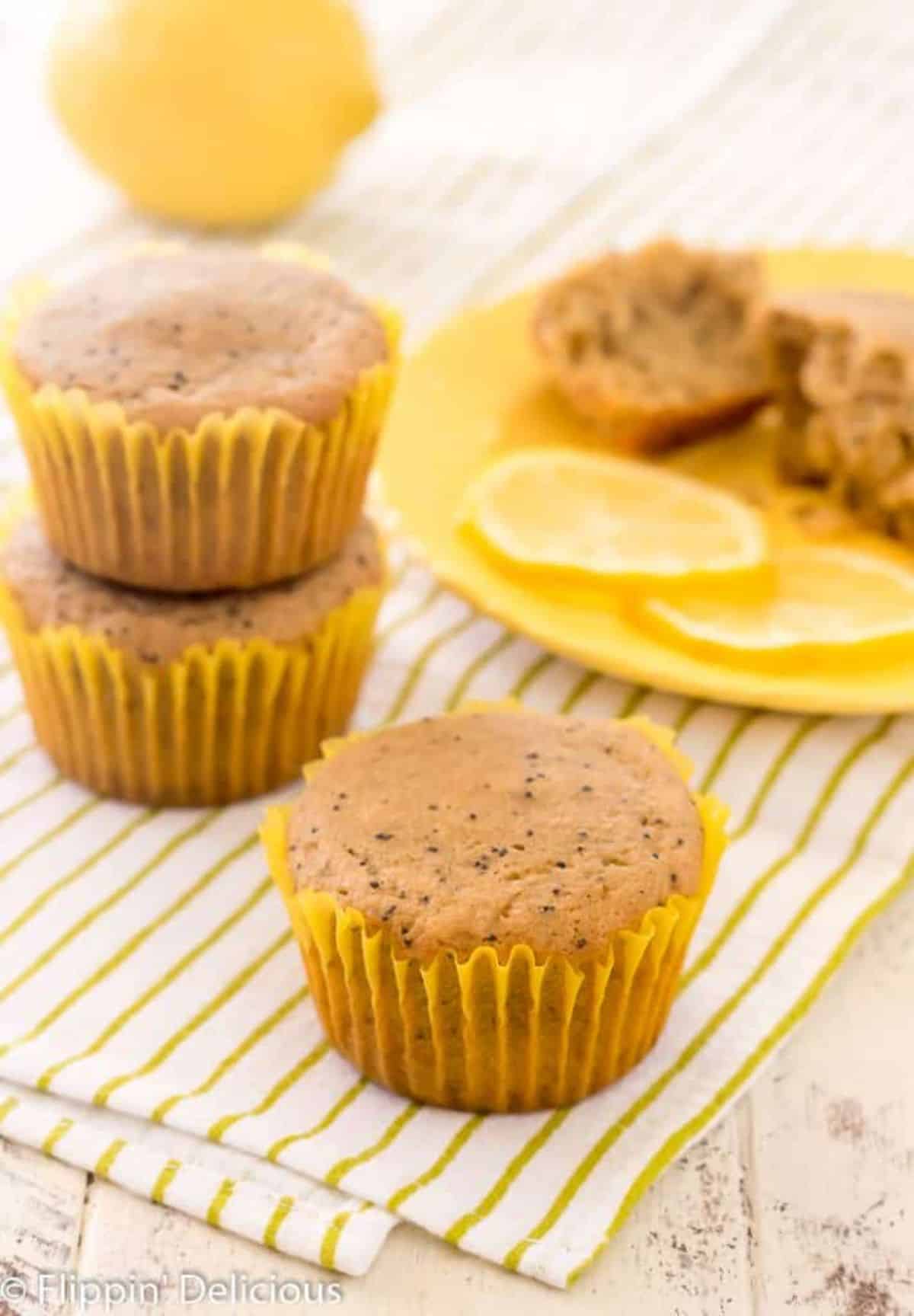 Gluten-free, grain-free, low carb, paleo, keto-friendly, and with a dairy-free option, these almond flour lemon poppy seed muffins are a treat everyone will love. They're made from almond flour and coconut milk and feature that toothsome light crunch of poppy seeds.
These muffins are perfect for picnics, potlucks, and any morning you want to make a little brighter.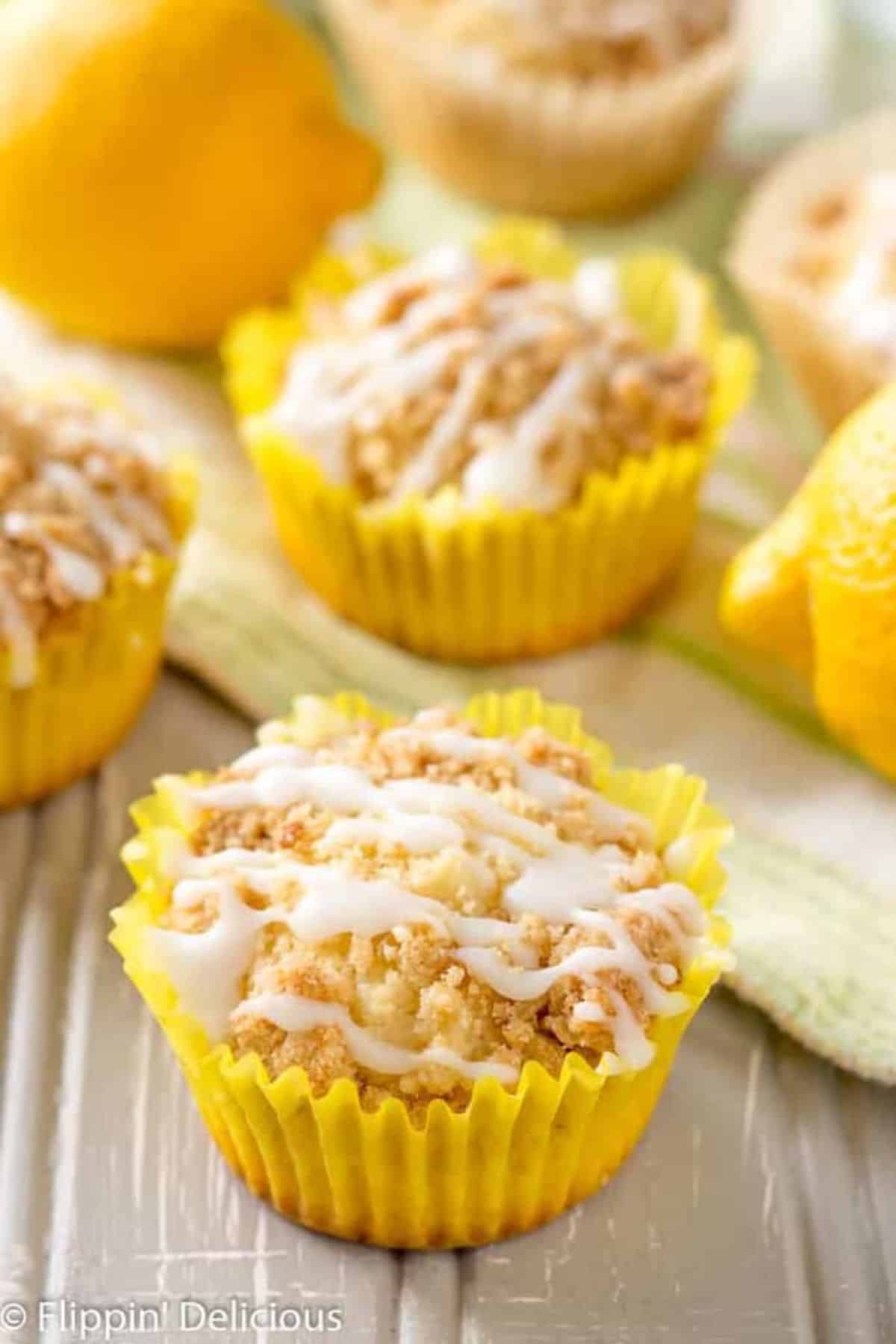 The lemon love is all over the place in this list, and these gluten-free lemon crumb muffins show precisely why. Imagine starting your day with a sweet, bright burst of tangy lemon. These guys feature lemon juice, lemon zest, lemon extract, and a crumb topping and glaze!
Consider serving these instead of cupcakes for a summer birthday party, or bring a batch with you on your next beach day.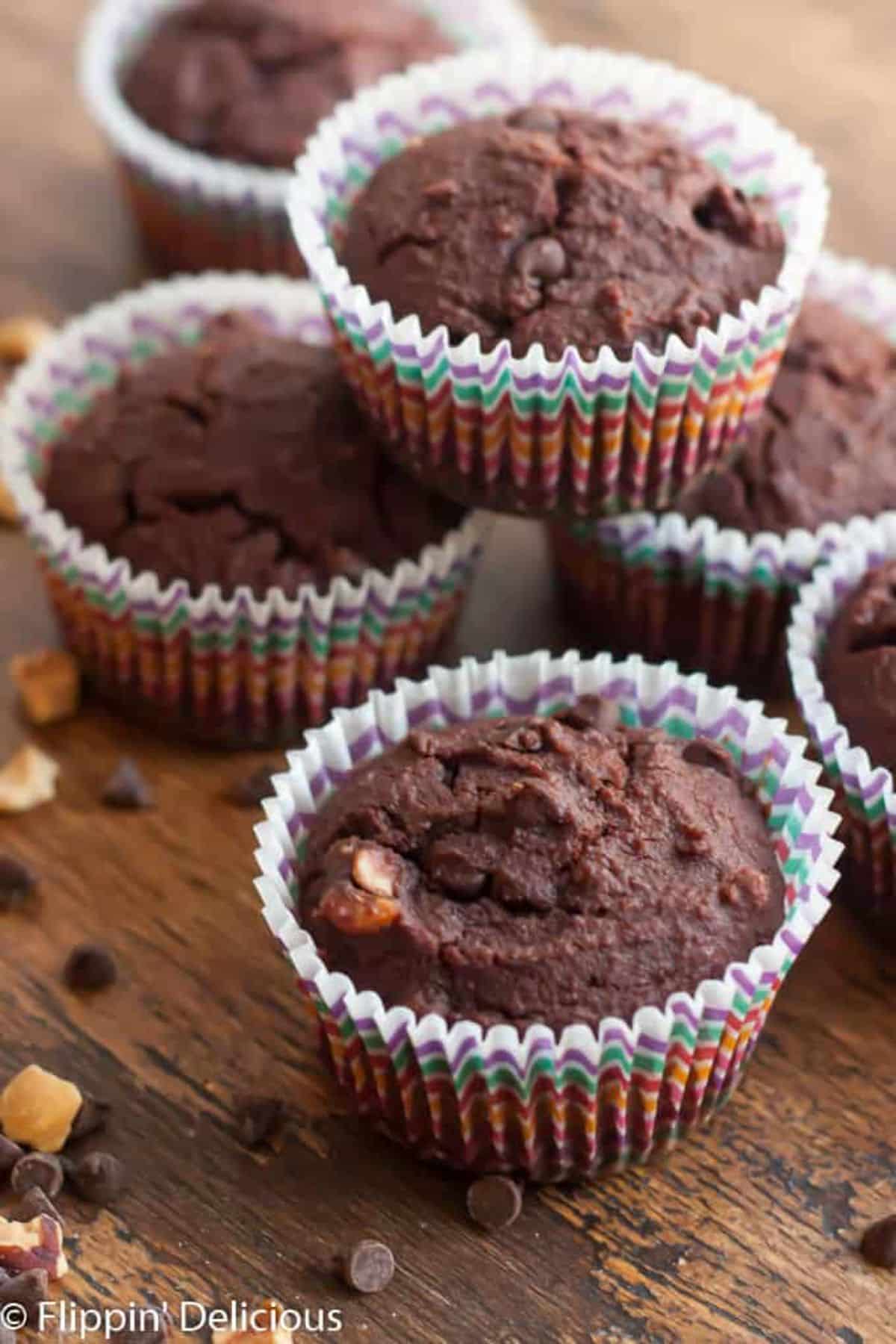 We've got one word for you. Nutella! While these gluten-free chocolate hazelnut muffins don't include the famous spread, you would never know it from tasting them. Instead, they are made with cocoa powder, hazelnuts, and mini chocolate chips.
The recipe features instant coffee or espresso, but don't worry. They won't take like coffee. It just deepens the flavor, making them taste even chocolatey-er.
If you want to transform them from breakfast to dessert, all it takes is a little spread of Nutella, whipped cream, or frosting on top!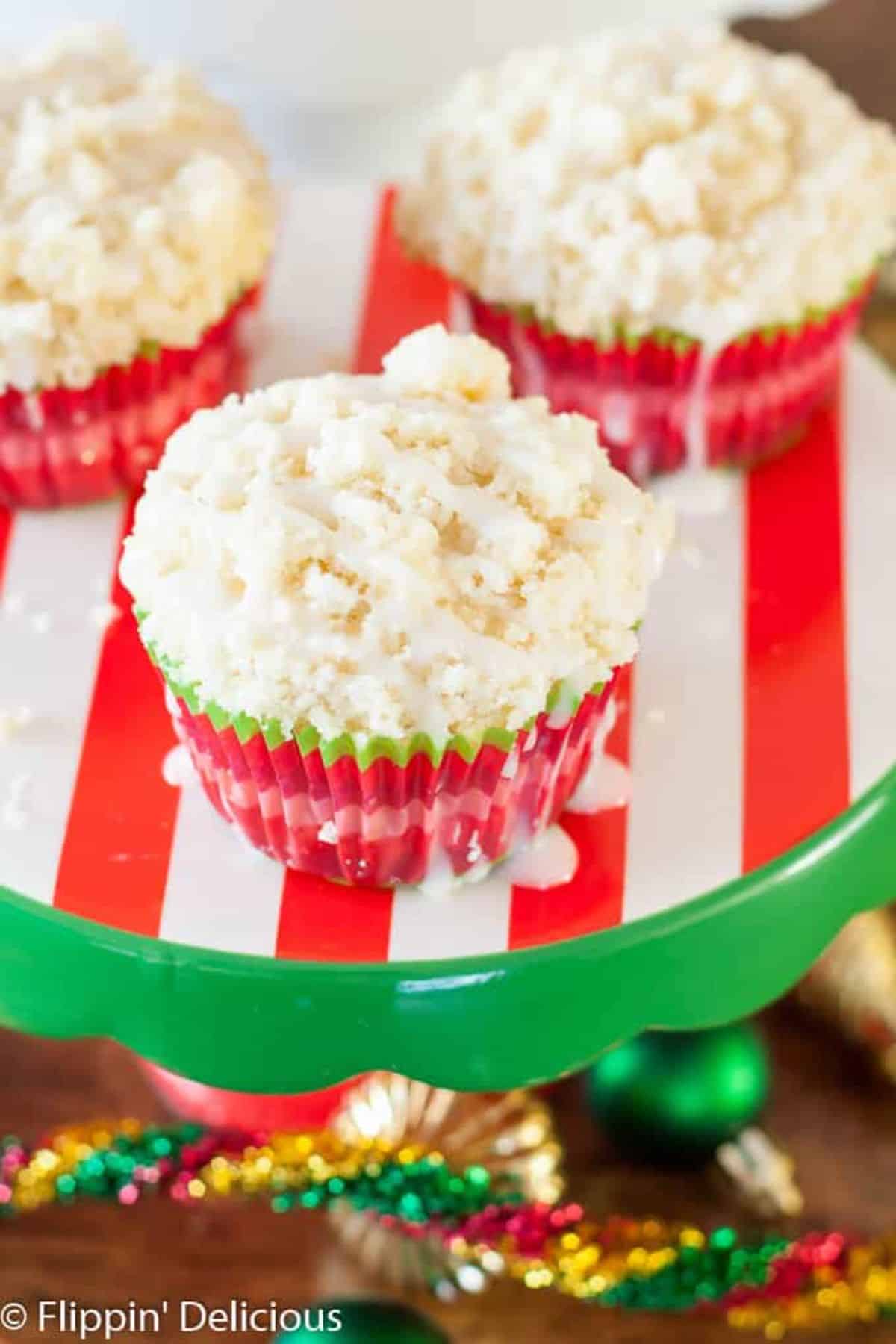 Eggnog is a "love it or hate it" flavor, but if you're on this holiday classic's "love it" side, these gluten-free eggnog muffins will hit the spot.
Made with a baking mix, eggnog, and freshly ground nutmeg, these muffins bake up quickly and are the perfect addition to a happy or merry brunch.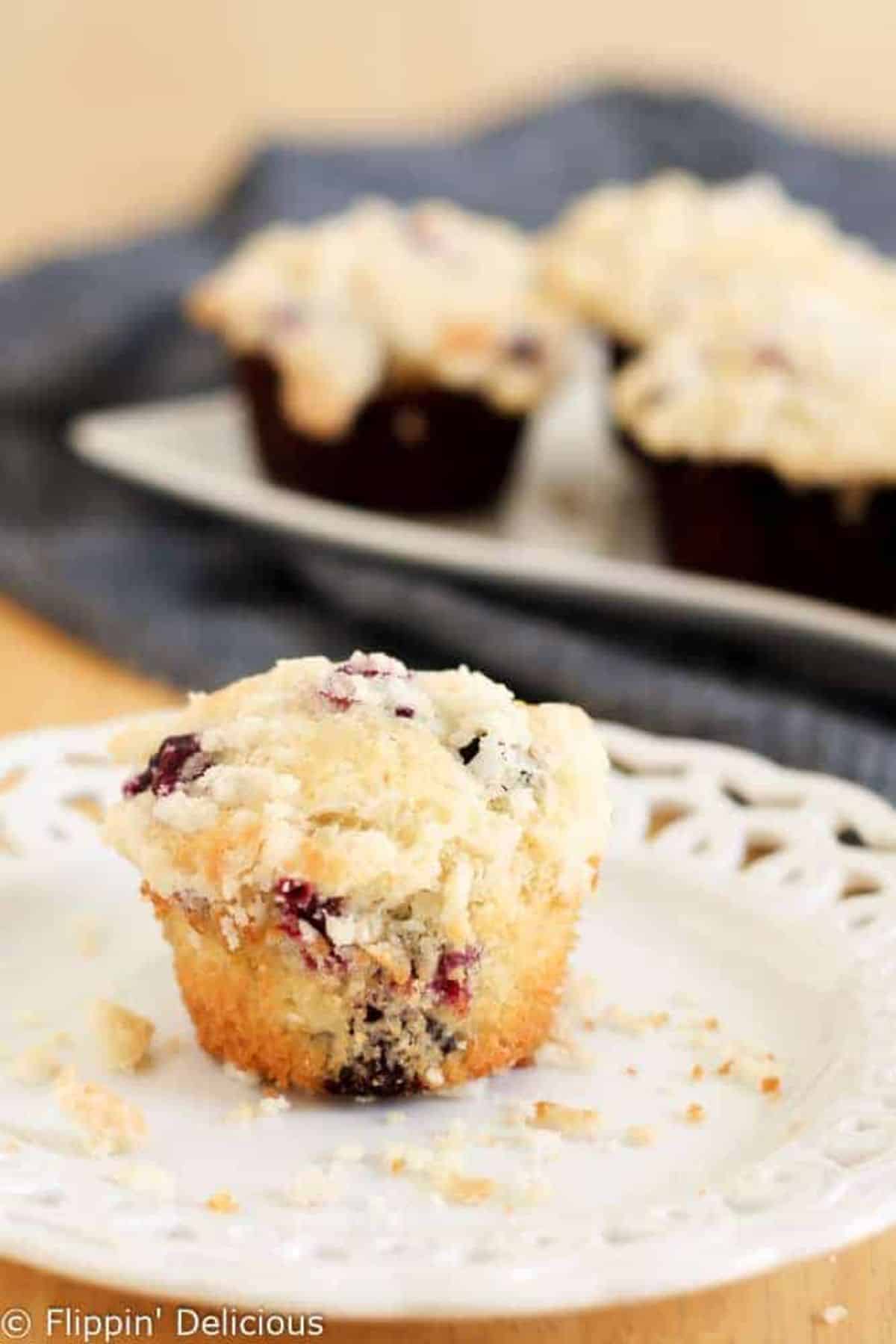 Muffins do not get more classic than this. Give your family something you know they'll love with this gluten-free blueberry muffins with streusel crumb topping recipe. You can use fresh or frozen blueberries.
These bakery-style muffins are a perfect weekend breakfast treat. Have leftovers? No worries. Freeze the extras, and you'll have delicious blueberry muffins all week!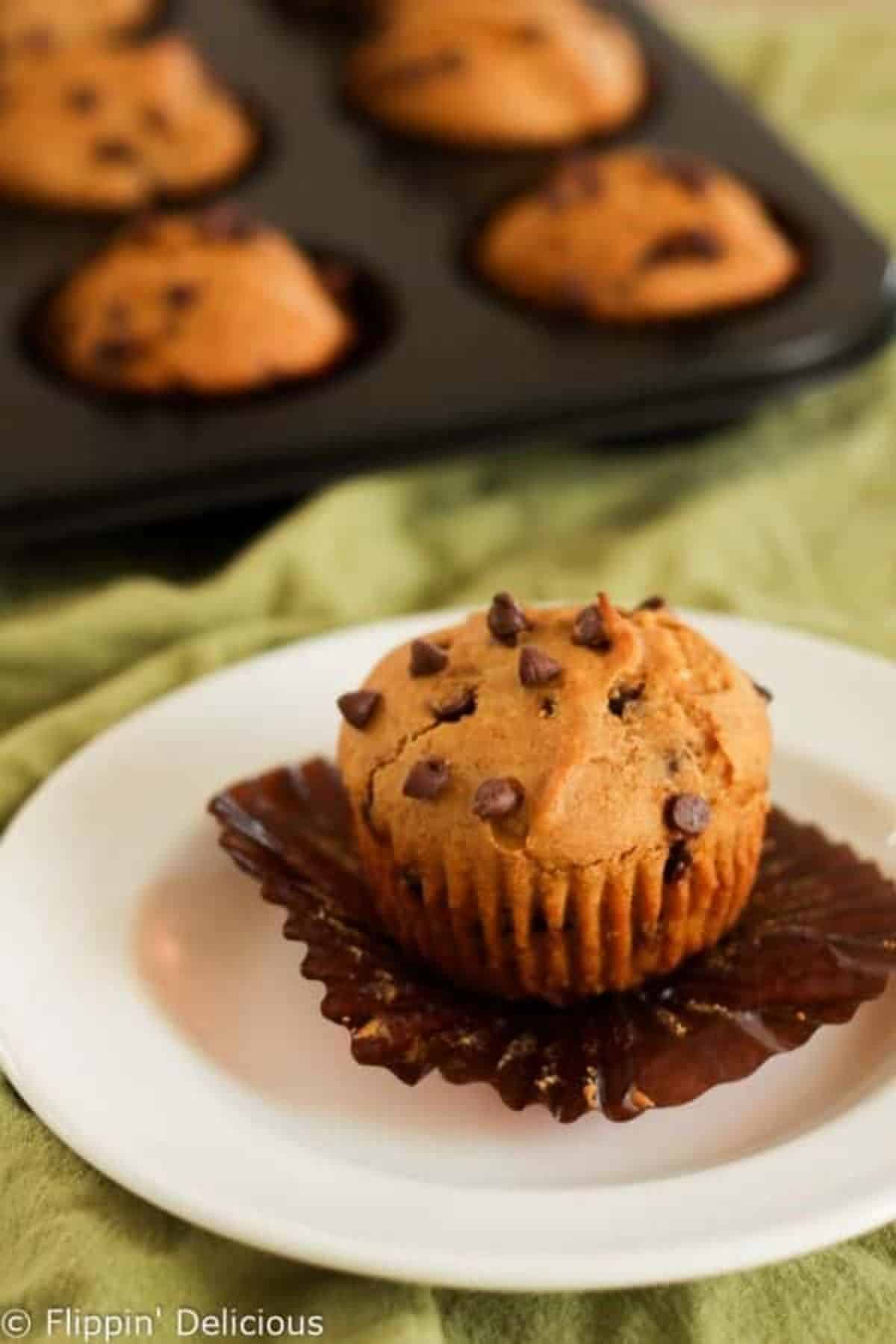 These gluten-free pumpkin muffins are perfect for fall. They are also an ideal way to use up that can of pumpkin puree in the back of your pantry left over from fall.
This recipe features chocolate chips, and if you haven't tried chocolate and pumpkin together before, you need to. The pumpkin puree makes and keeps these super moist. While they are good for breakfast, they're also an excellent snack.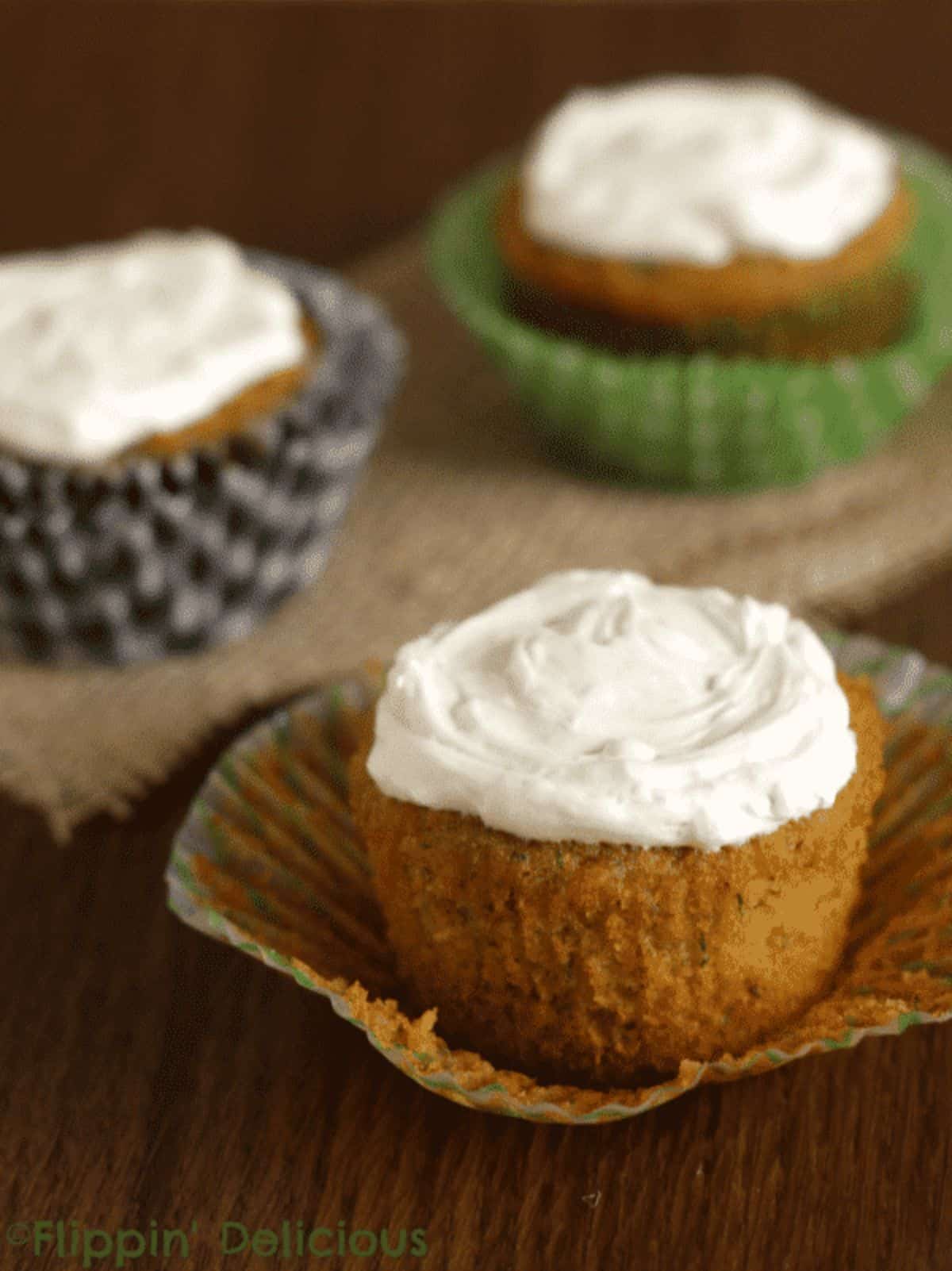 This low-carb, no-refined sugar, gluten-free carrot zucchini muffin recipe is the perfect way to sneak some veggies into your diet. They use a combination of almond and brown rice flour, shredded carrots, and zucchini, featuring a cream cheese frosting.
Bake a batch for your toddler's next playdate. They're also a hit at family potlucks.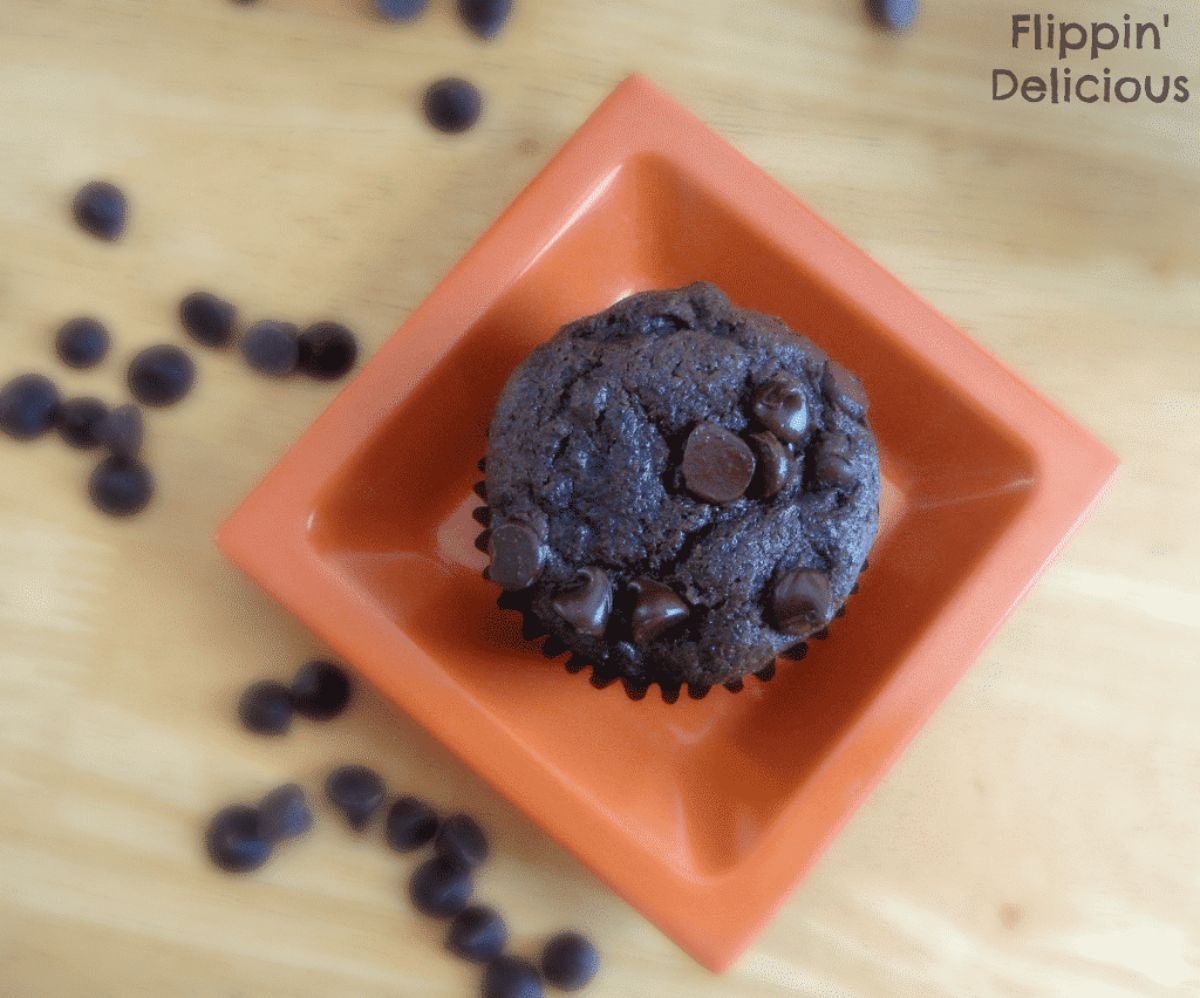 Gluten-free chocolate lovers rejoice! These decadent muffins make for an indulgent breakfast, a mid-afternoon mood booster, or a luxurious dessert. They are super moist and best eaten warm and melty.
The key to perfection with these is to get a hold of at least decent-quality cocoa and chocolate. Experiment with milk chocolate, dark chocolate, semisweet, mini chips, and chocolate chunks!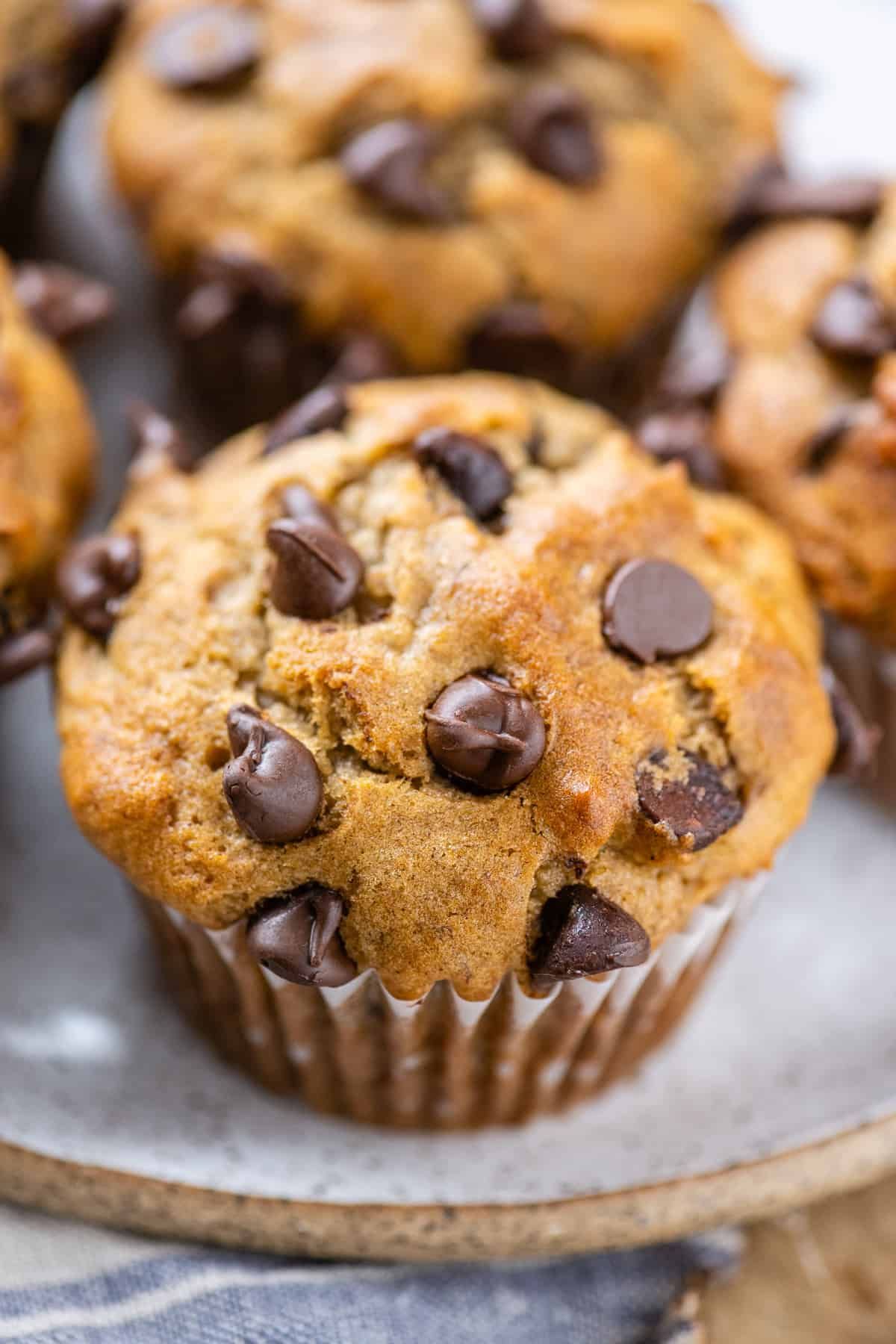 When life hands you overripe bananas, make these gluten-free banana muffins! These dairy-free, domed bakery-style muffins are the perfect, delicious way to use extra bananas.
These can be made with or without chocolate chips. You could also experiment with other classic mix-ins like walnuts or blueberries.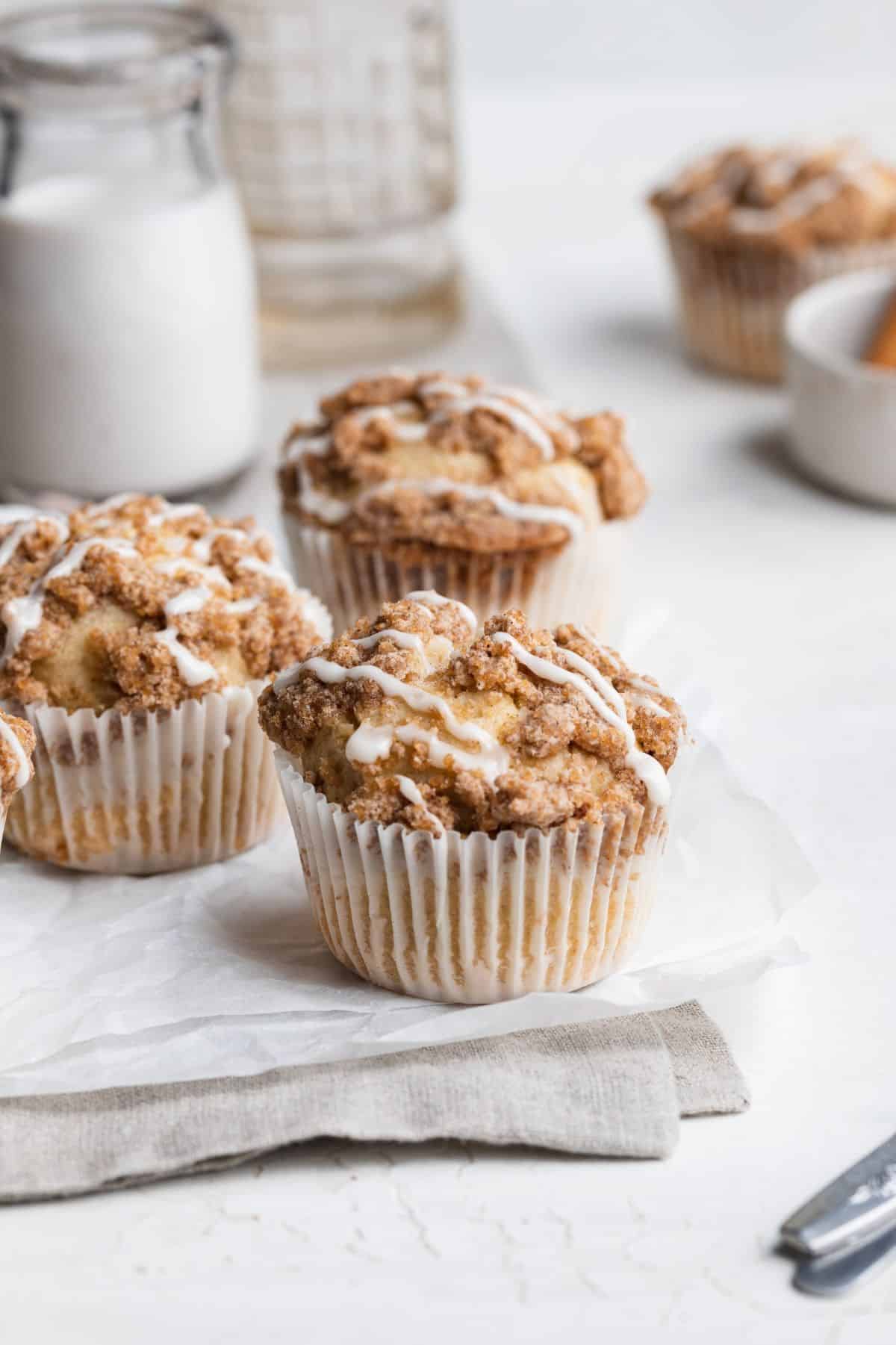 The only thing better than coffee cake are these gluten-free coffee cake muffins. Have a whole little, warm, cinnamony coffee cake all to yourself! They are fluffy, dairy free, and both kids and adults love them.
Even though they're called "coffee" cakes, coffee cake is made with cinnamon, not coffee. There's no caffeine in them, but they go perfectly with coffee.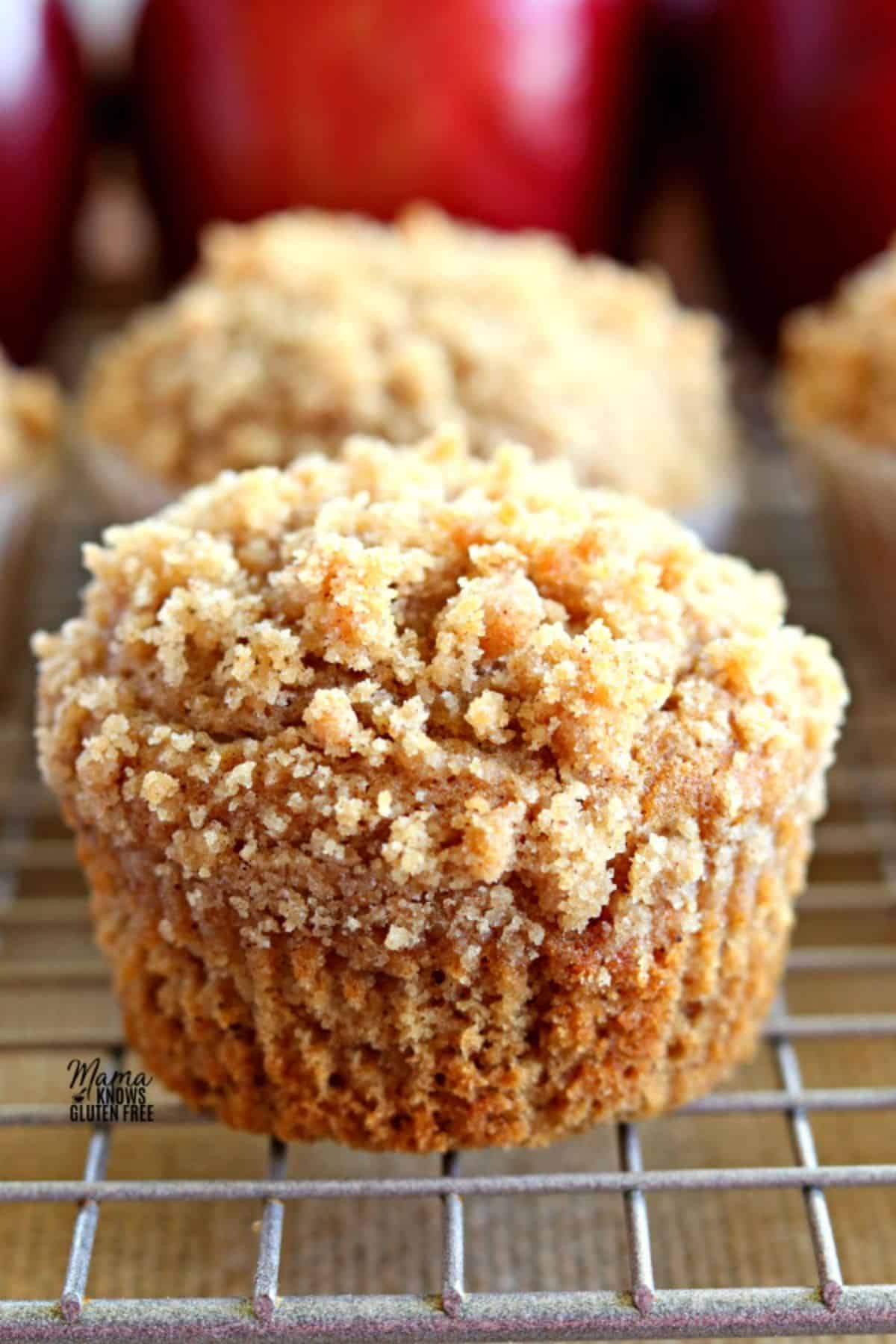 These quick gluten-free apple cinnamon crumb muffins are another one that is wonderful with a steaming cup of your favorite brew. They are soft and moist, featuring applesauce and a brown sugar crumb topping. Yum.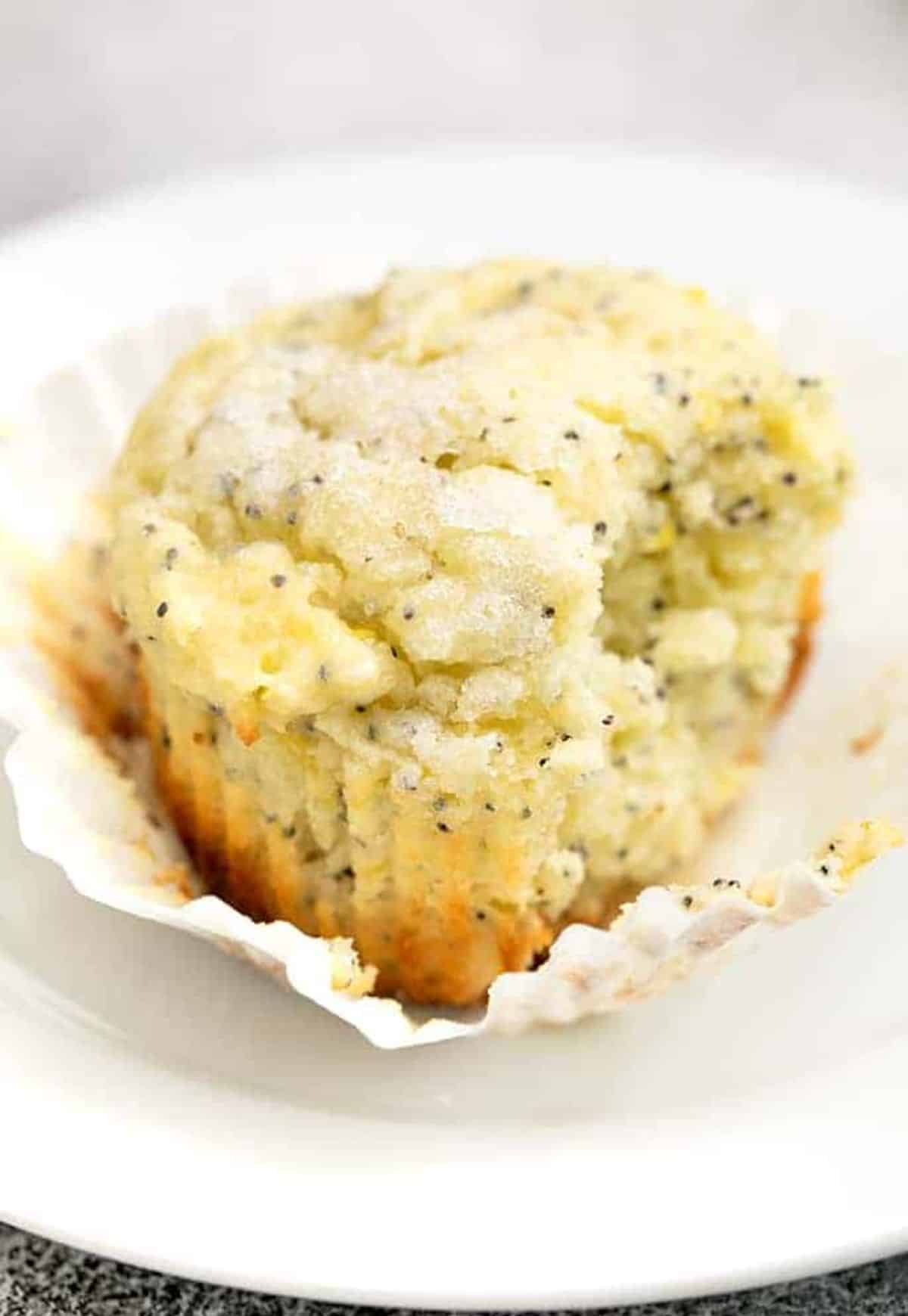 Make these bright gluten-free lemon poppyseed muffins with gluten-free flour and sour cream for a soft and moist breakfast. Even though they're nut free, the poppy seeds give them a light nutty taste and crunch.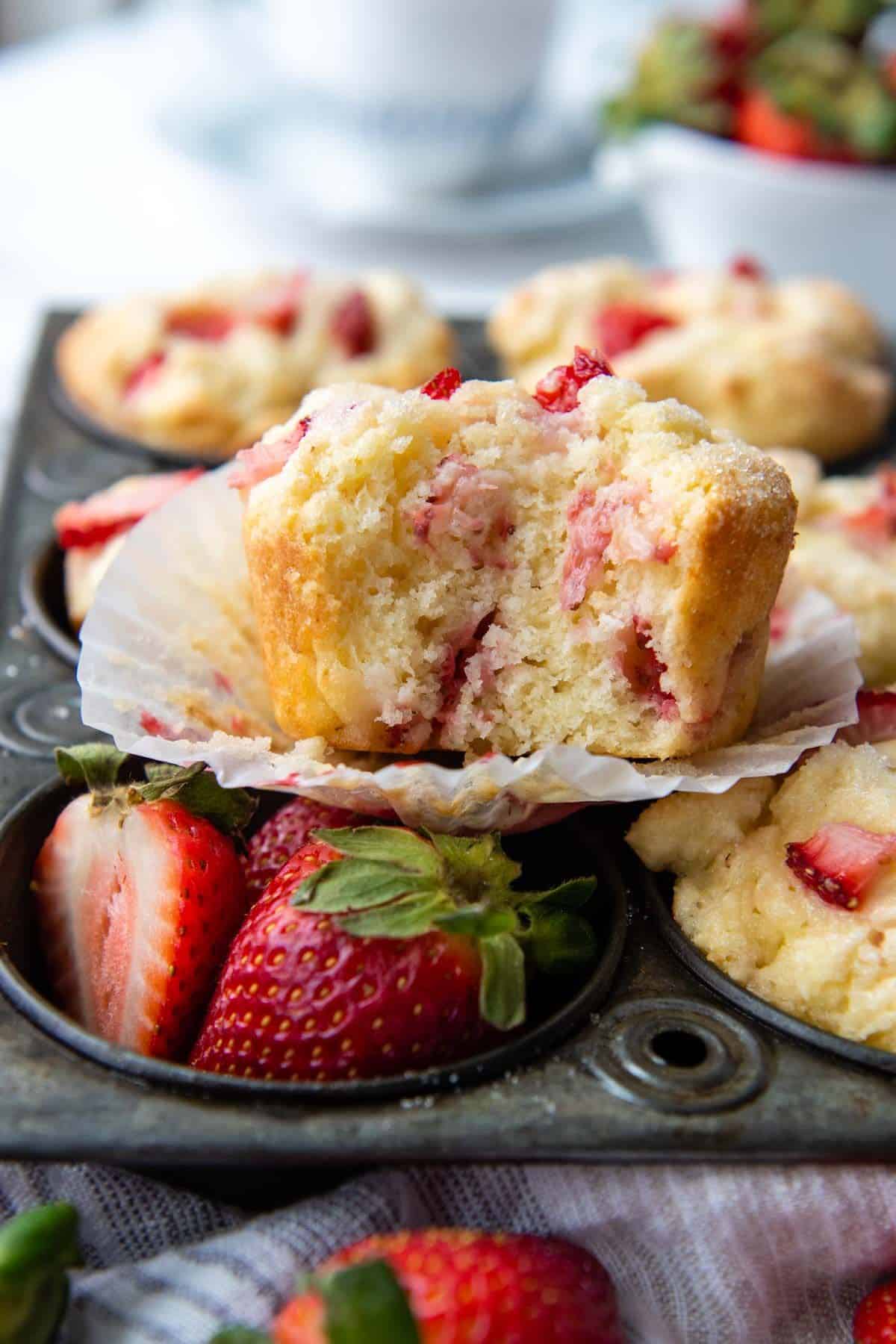 Whether you're able to get perfectly fresh strawberries or perfectly frozen ones, they'll be perfect in this gluten-free strawberry muffin recipe. These delightful muffins will bring summer vibes to your breakfast or brunch any time of the year!
For a strawberry shortcake or strawberries and cream vibe, serve with Cool Whip or freshly made whipped cream.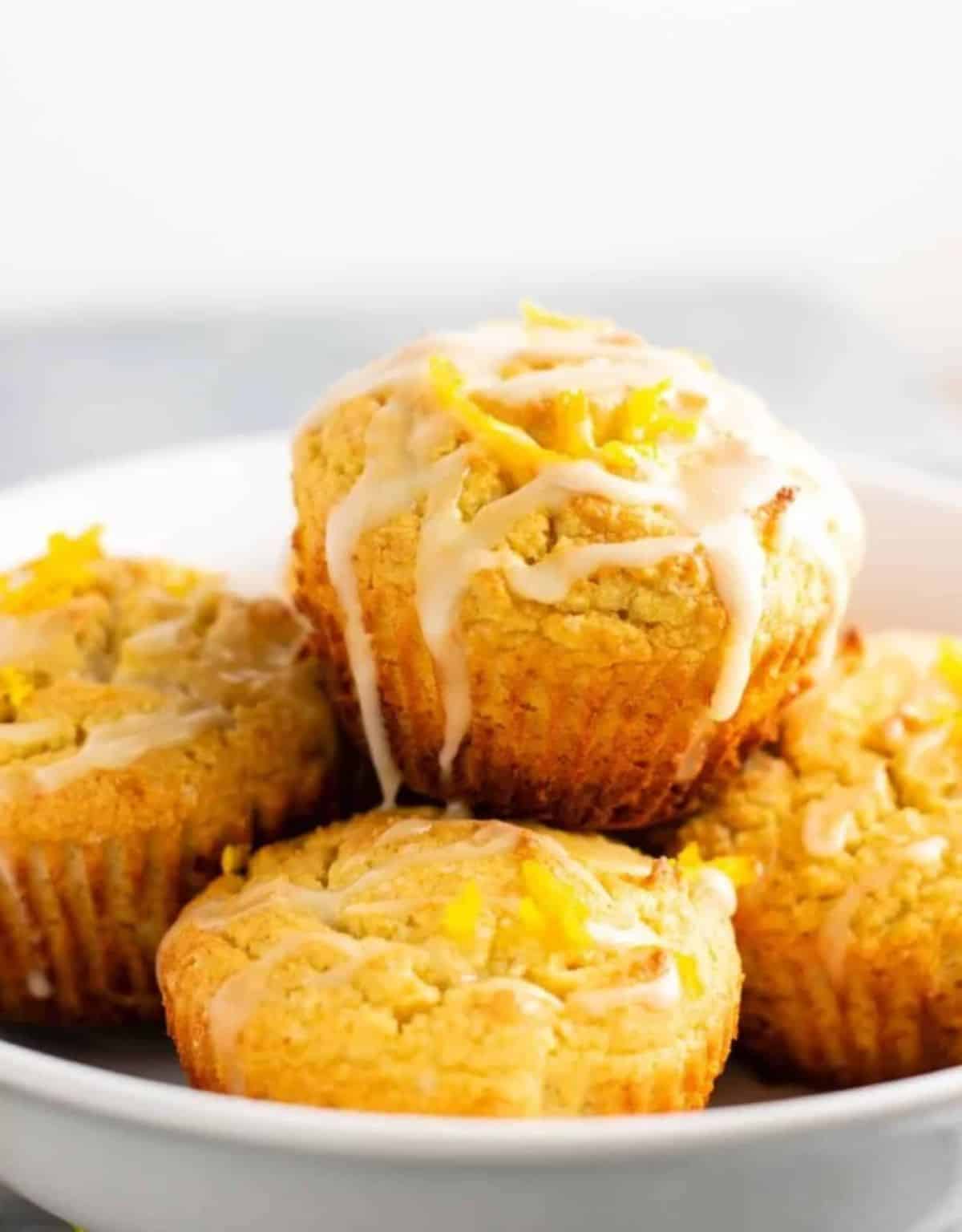 Orange you glad you baked muffins? You will be with these gluten-free orange muffins. They have a sweet, citrusy taste with a tender, soft chew and are perfect for brunch and Sunday mornings.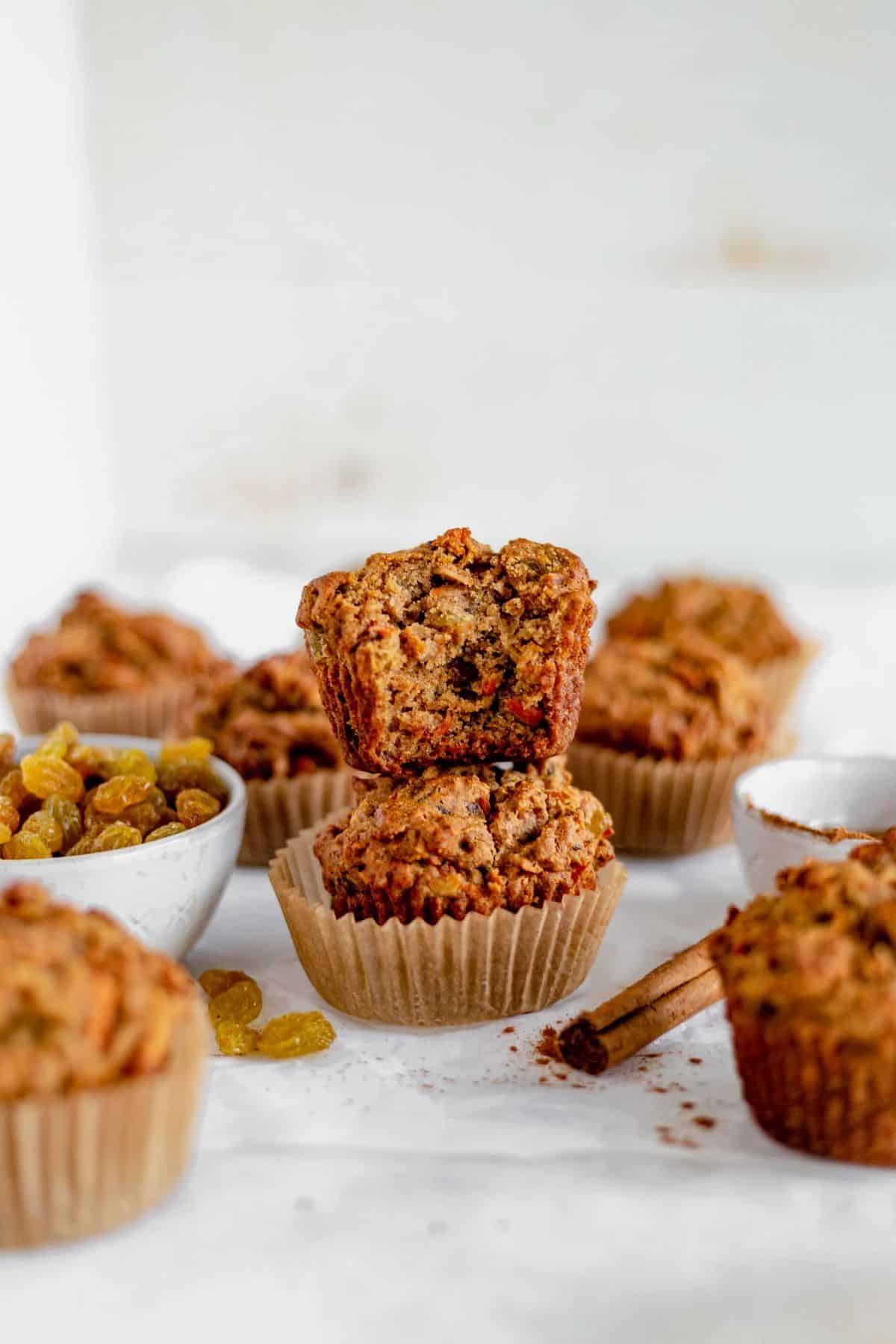 Make morning time or snacktime glorious with these morning glory muffins. This type of muffin features carrot, apple, golden raisins, and walnuts. They are a sweet and yummy way to get your veggies in!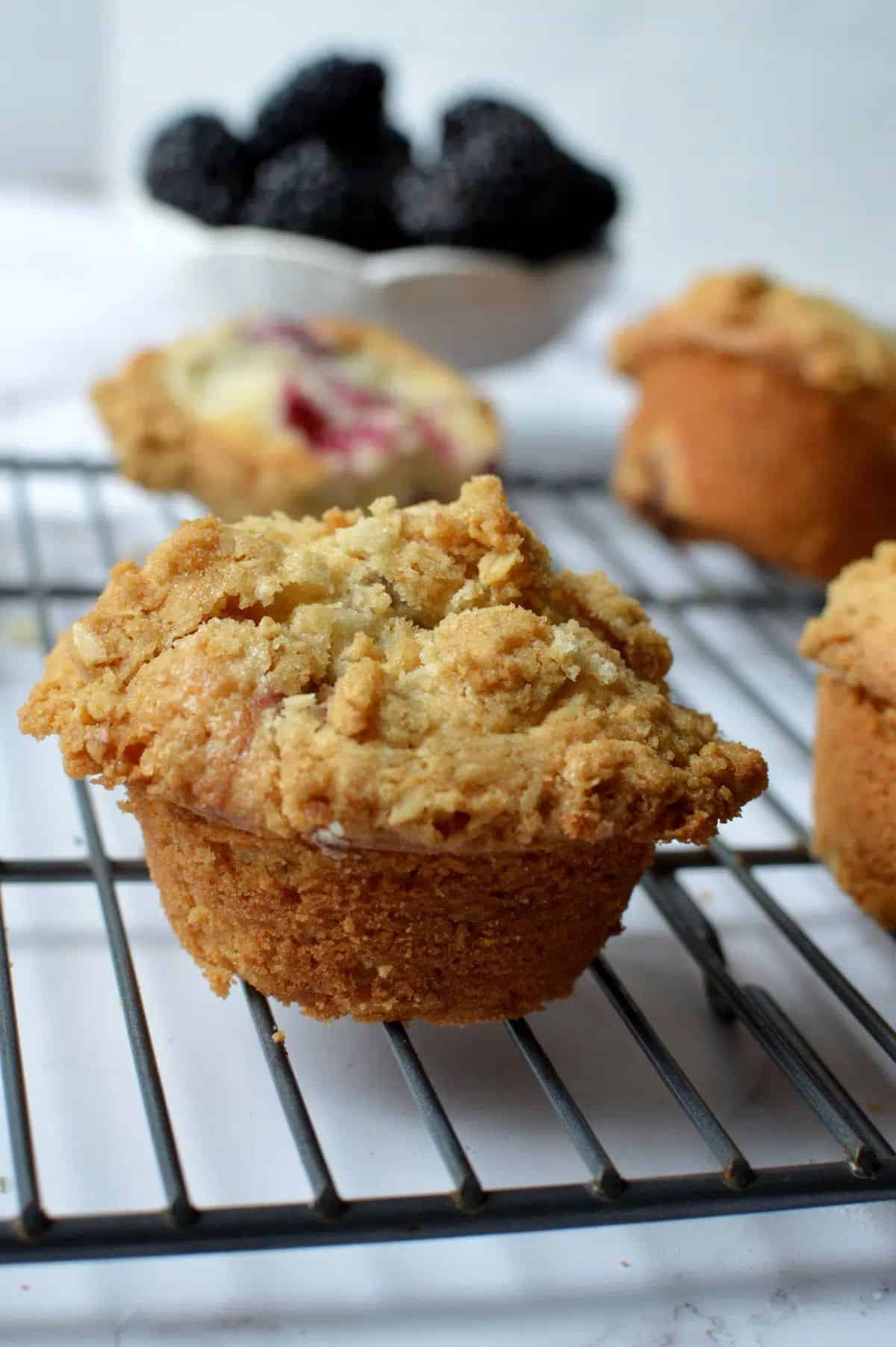 Blackberries might be one of the most underrated berries. Tarter than strawberries, and sweeter than raspberries, they have an incredible depth. This gluten-free blackberry muffin recipe features ample muffin tops with loads of brown sugar streusel.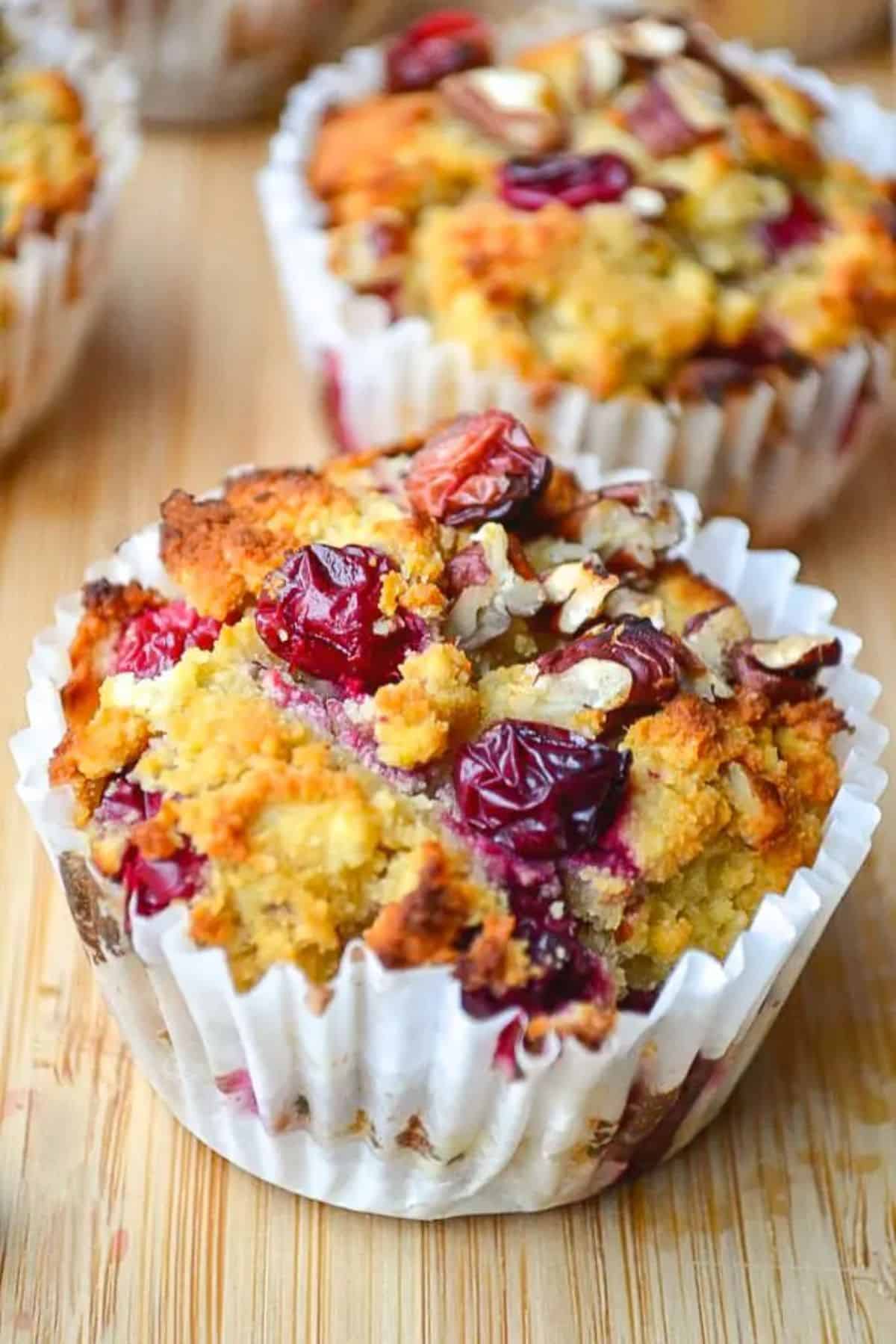 Perfect for fall, holidays, or whenever you want to feel a little cozier, these cranberry, orange, and pecan muffins feature whole fresh cranberries for maximum flavor and juiciness.
This recipe is gluten-free, grain-free, dairy-free, and paleo. Serve to family and friends during holiday breakfast, brunch, lunch, or dinner.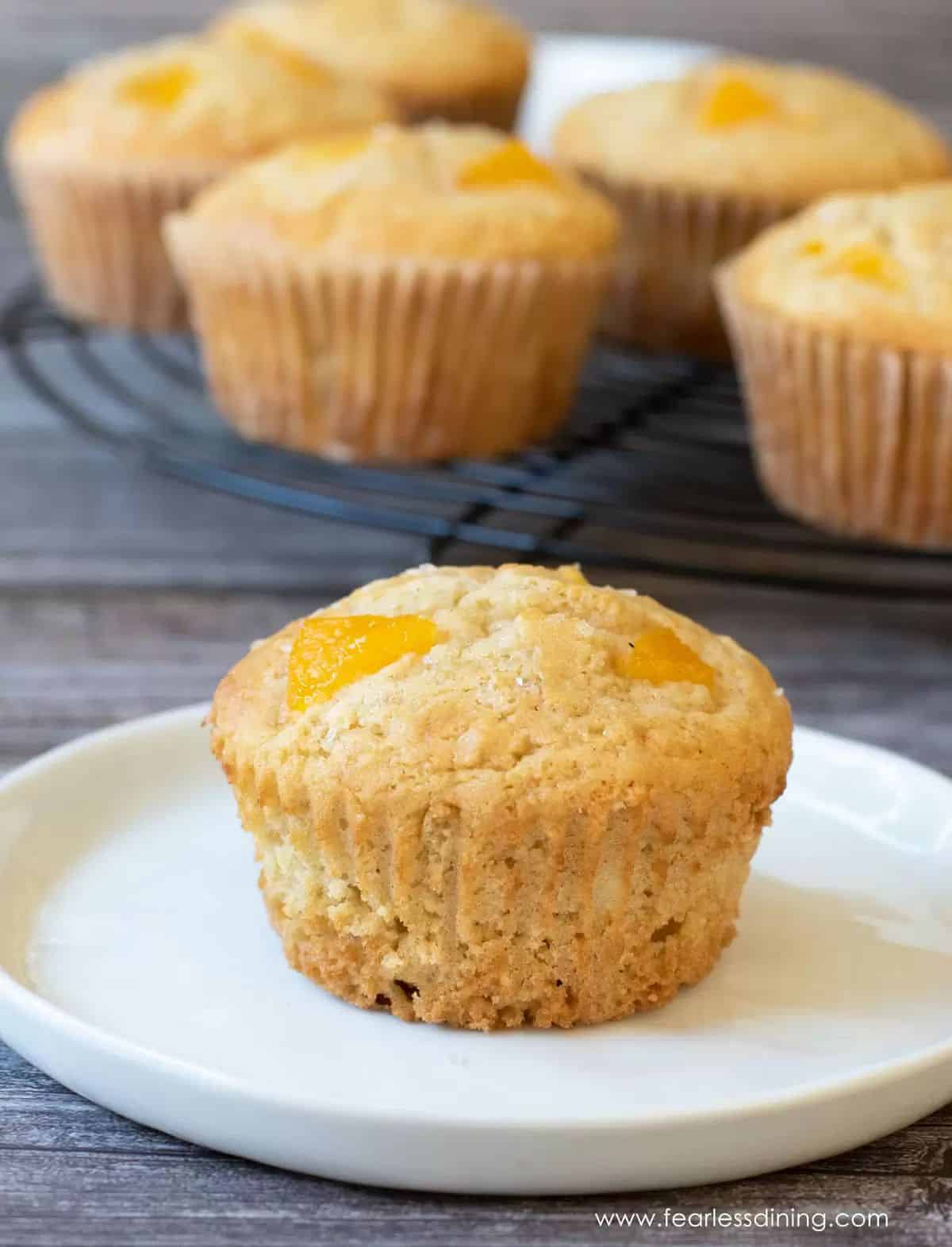 Make your day peachy with these gluten-free peach muffins. This versatile recipe can use fresh, frozen, or canned peaches. Use vanilla extract and the optional streusel topping for the peaches and cream vibe, or change things up with almond extract and sliced almonds.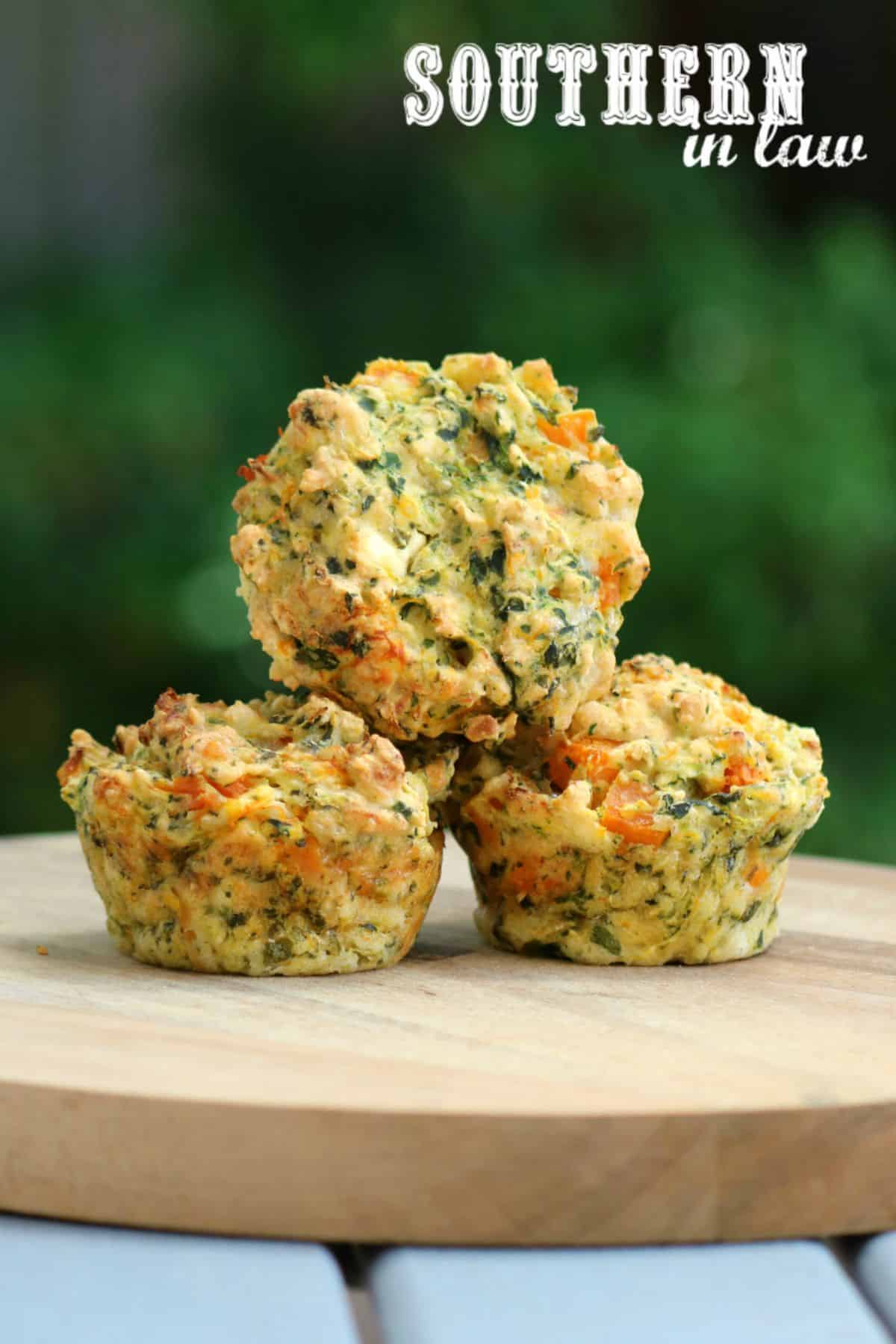 If your sites are set on a savory muffin, set those sites this way. This pumpkin, spinach, and feta muffin is packed with cheesy veggie goodness, including pumpkin, zucchini, feta, spinach, and parmesan or cheddar.
Bring these to a brunch potluck, or keep some in your freezer for a quick, effortless lunch.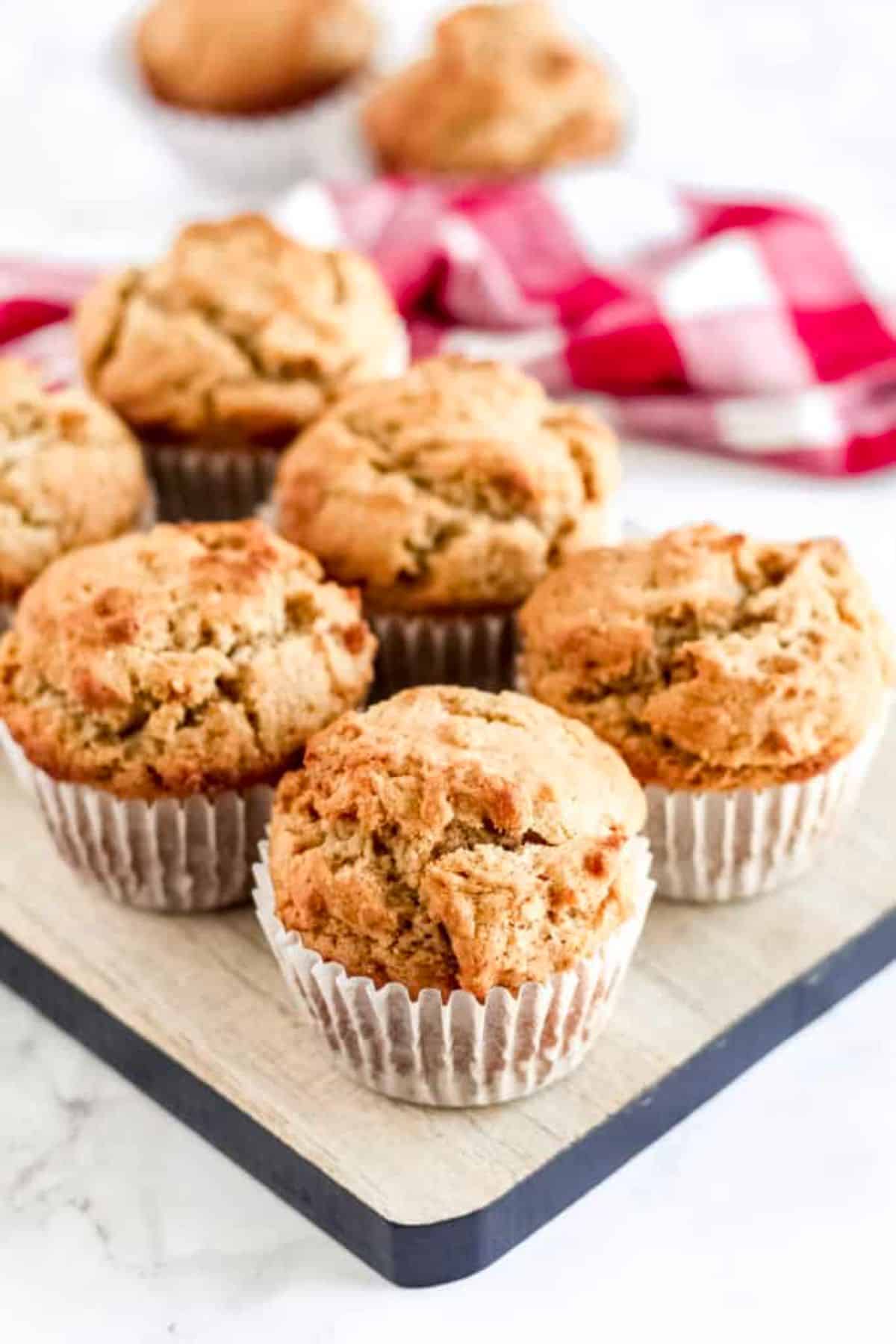 Calling all peanut butter lovers! These bakery-style gluten-free peanut butter muffins are gluten-free and dairy-free, moist, and irresistible.
Try them plain if you want to, or liven them up with chocolate chips, chopped peanuts, chopped strawberries, or a smear of jelly on top.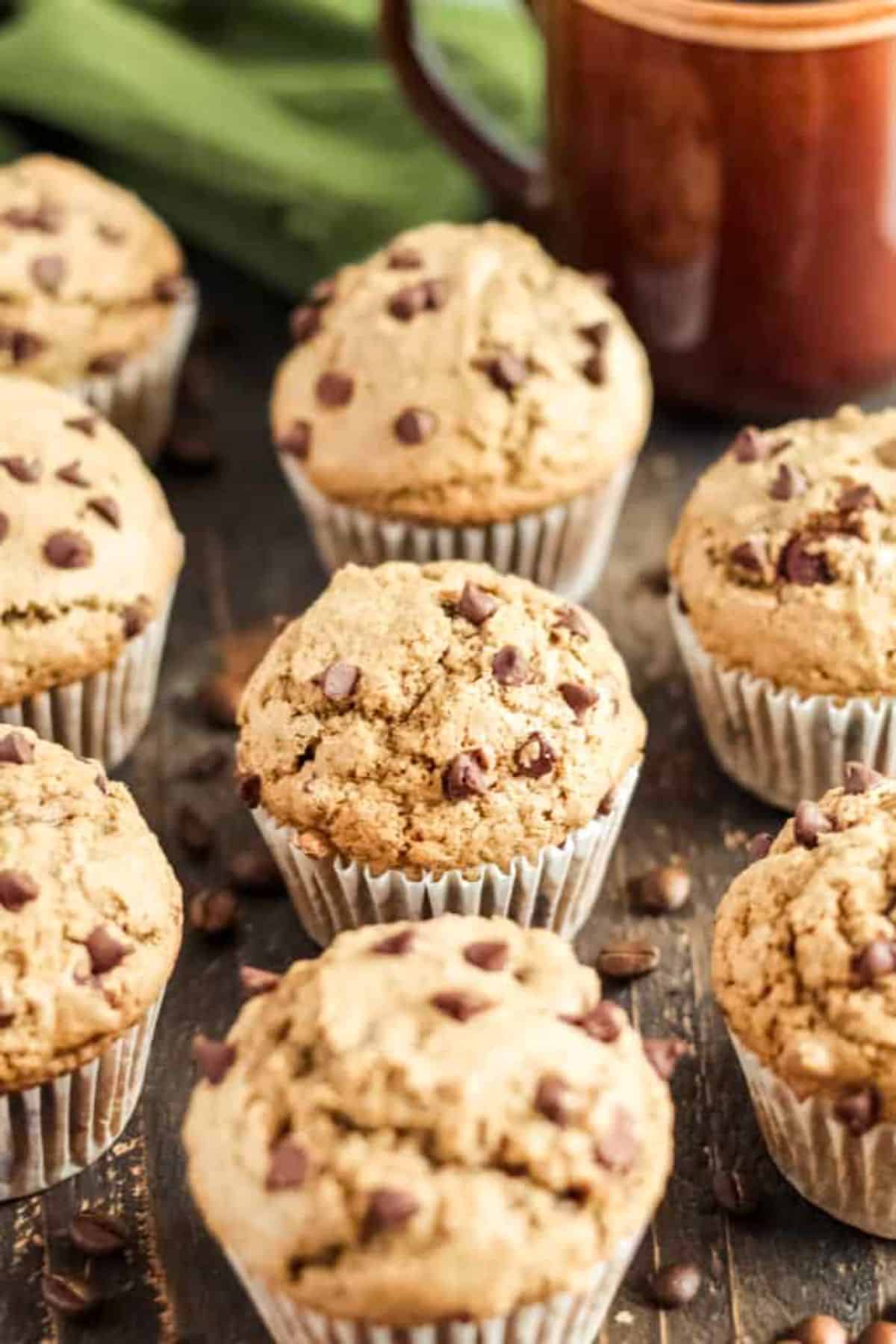 Have your coffee and eat it, too, with these gluten-free cappuccino muffins. They are made with instant espresso powder and have a light, sweet, and creamy coffee flavor. Experiment with chocolate, white chocolate, or caramel chips for your favorite coffee house flavor.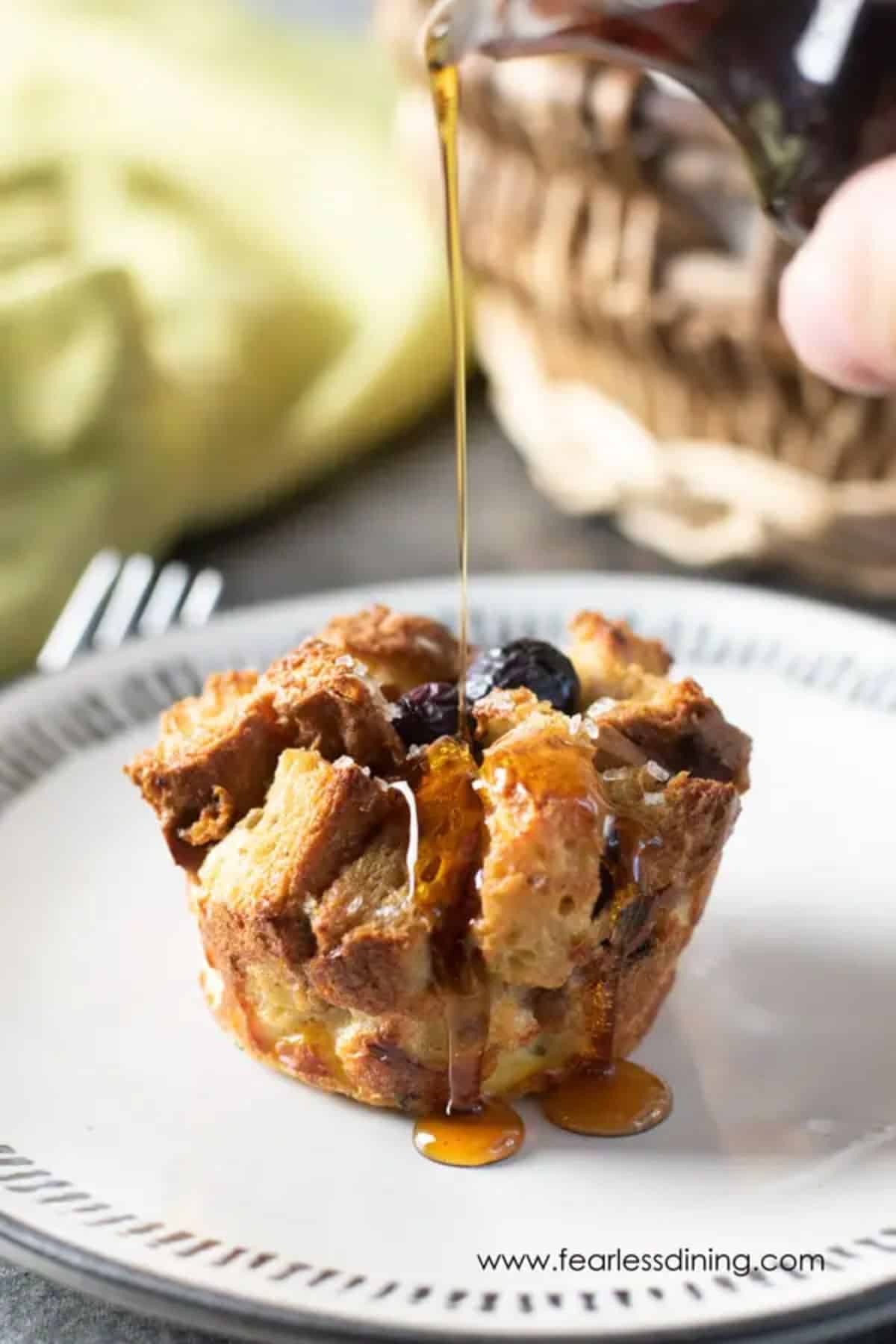 Are they French toast, muffins, or bread pudding? Whatever you want to call them, these gluten-free blueberry french toast muffins are a must-bake.
They only require five ingredients and use cubed-up gluten-free bread instead of a batter. Make them for breakfast, or serve them with a scoop of ice cream for dessert!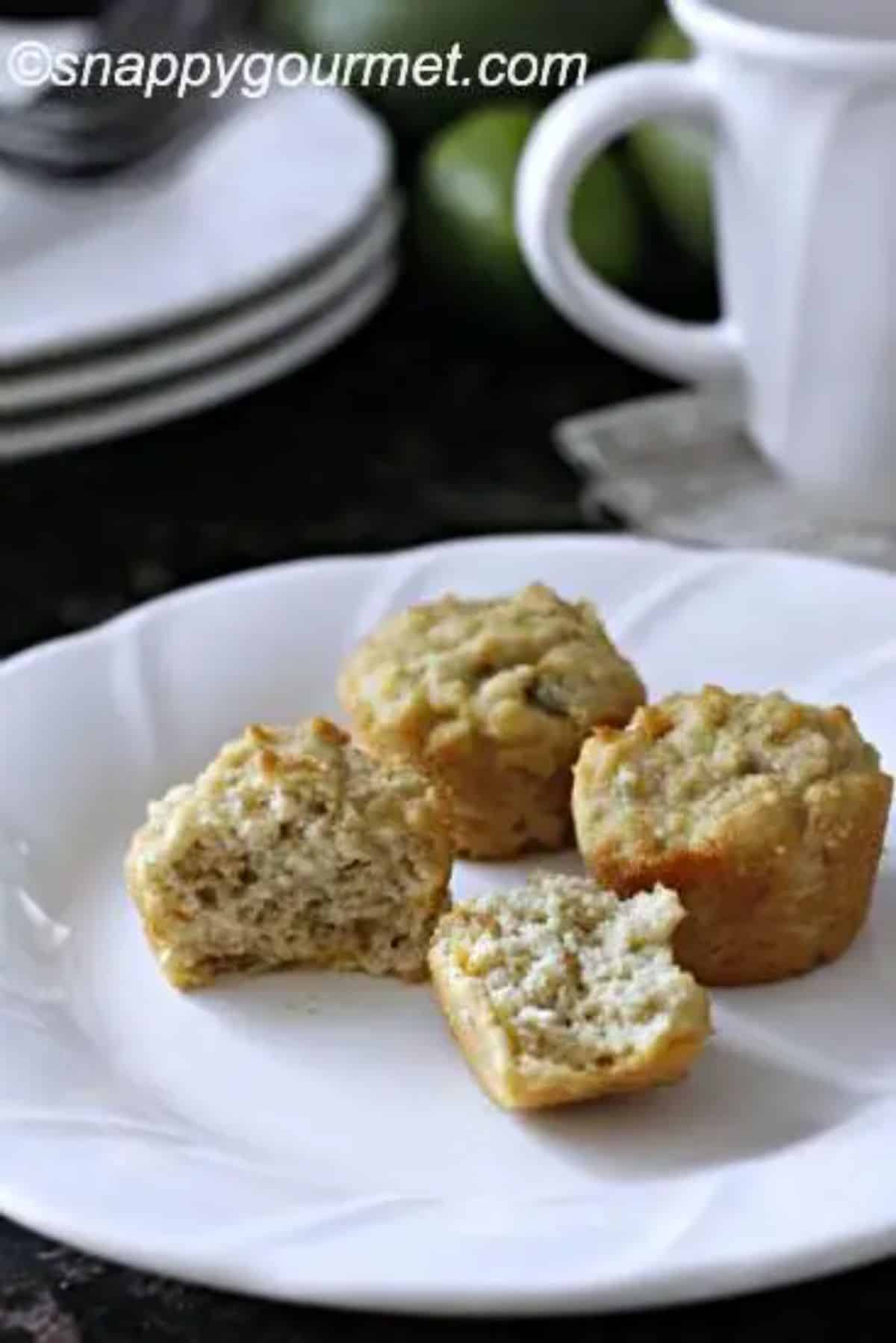 These almond flour tropical mango muffins are a fantastic treat for summer breakfast, brunch, potlucks, or picnics. They're gluten-free, refined sugar-free, and have a dairy-free option. Each bite is a soft symphony of mango, almonds, lime, and coconut.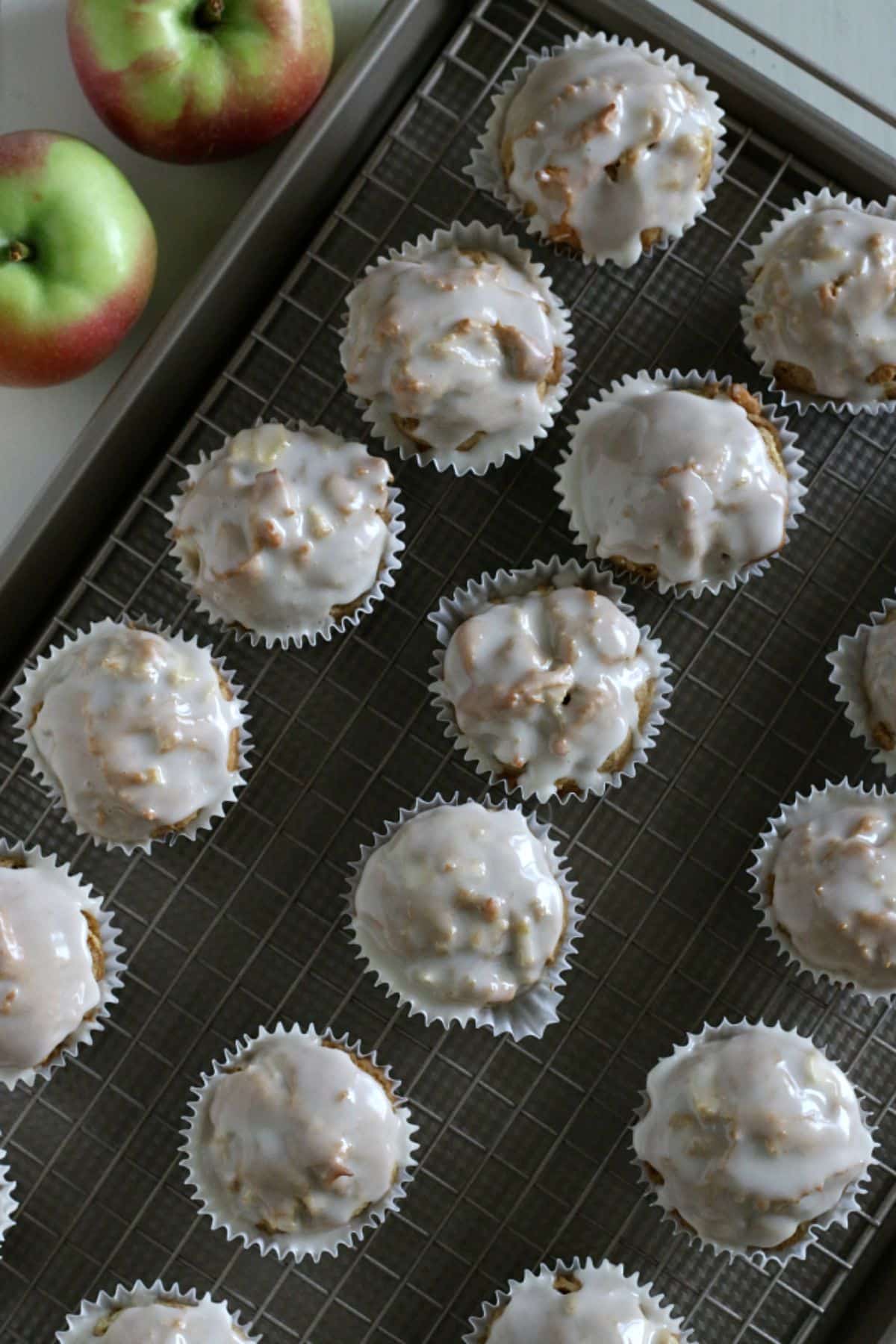 If you want the taste of an apple fritter without the gluten, the frying, or the donut shop, check out this gluten-free apple fritter muffin recipe. Made with buttermilk, apples, and an incredibly thick and delicious glaze, they are perfect for weekend breakfasts with coffee.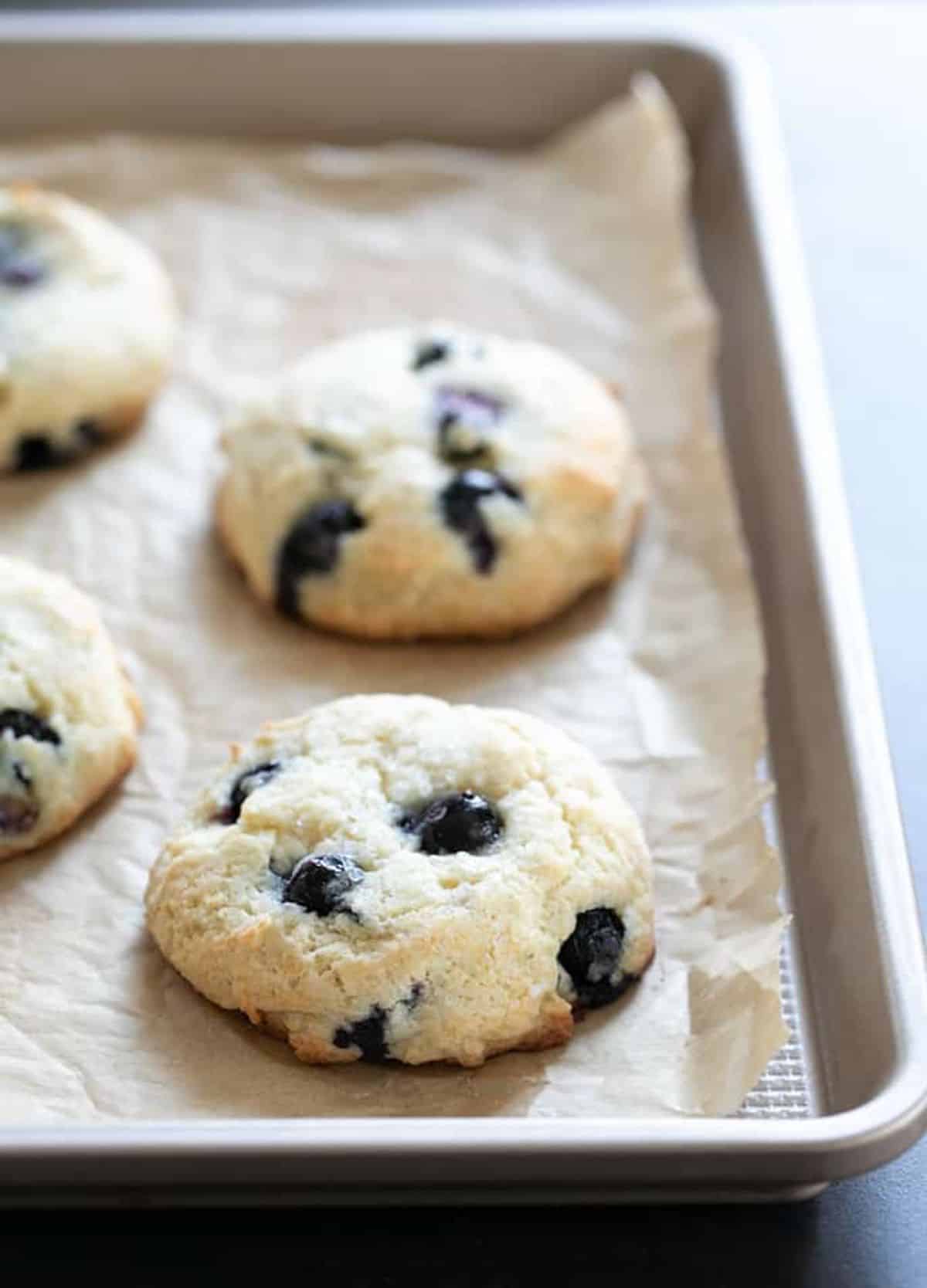 Why make a whole muffin if you only want the top? If you think muffin tops are the best part of the muffin, or you have kids who devour the tops and crumble the bottoms all over the kitchen table, try these gluten-free blueberry muffin tops.
They bake on a pan like biscuits or cookies, making them a great grab-and-go breakfast or snack.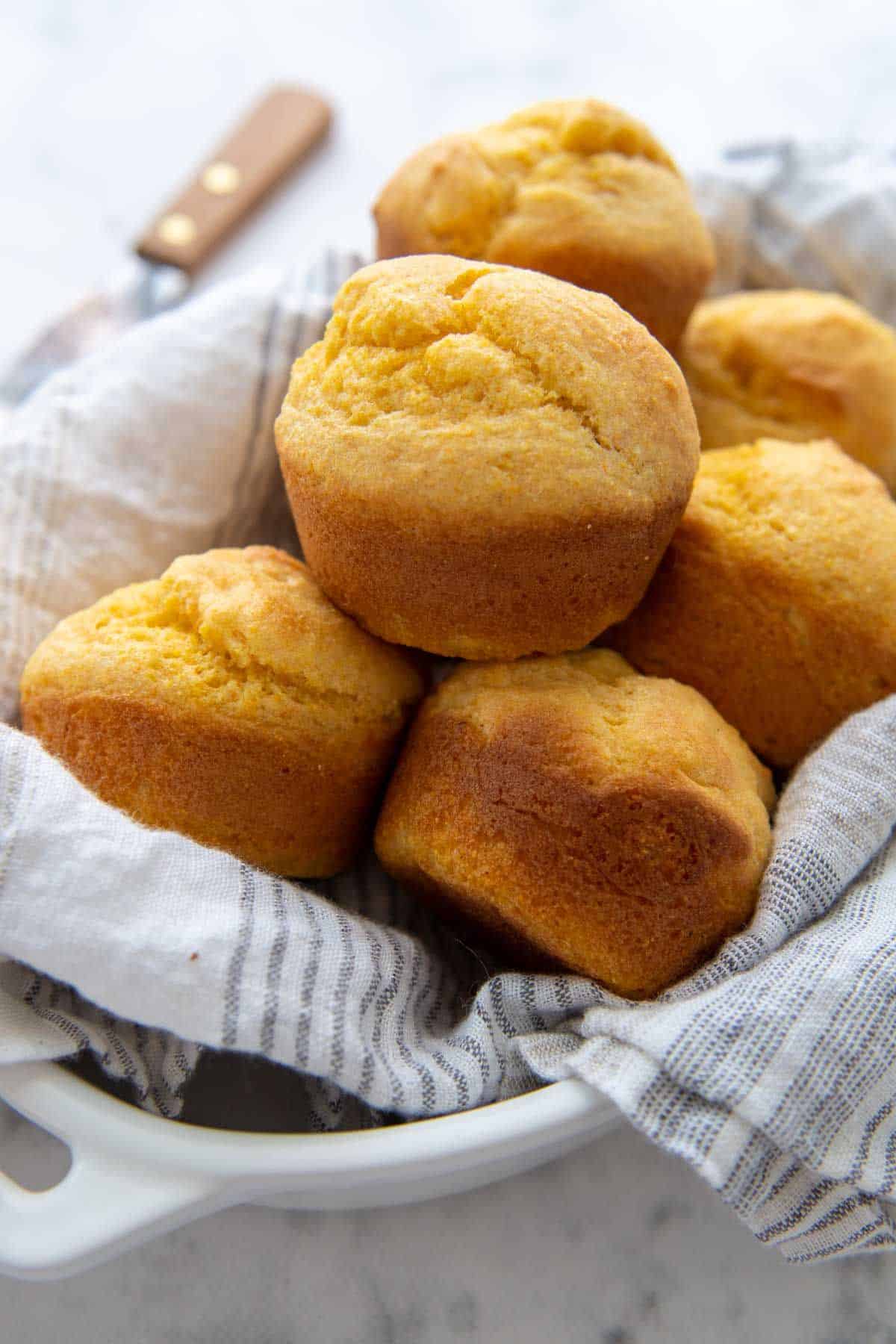 Last but not least, brighten up your barbecue cookouts and your chili cookoffs with these gluten-free corn muffins. This recipe bakes up lightly sweet muffins with buttery crisp tops.
For breakfast, serve with homemade honey butter. But if you want to mix things up for an extra savory, perfect for gluten-free muffins everyone will love, you can add cheese, bacon, green chilies, or jalapenos to these bad boys.