Planning a gluten-free birthday celebration?
Don't let dietary restrictions dampen the festive spirit! Gluten-free doesn't need to mean flavorless or bland.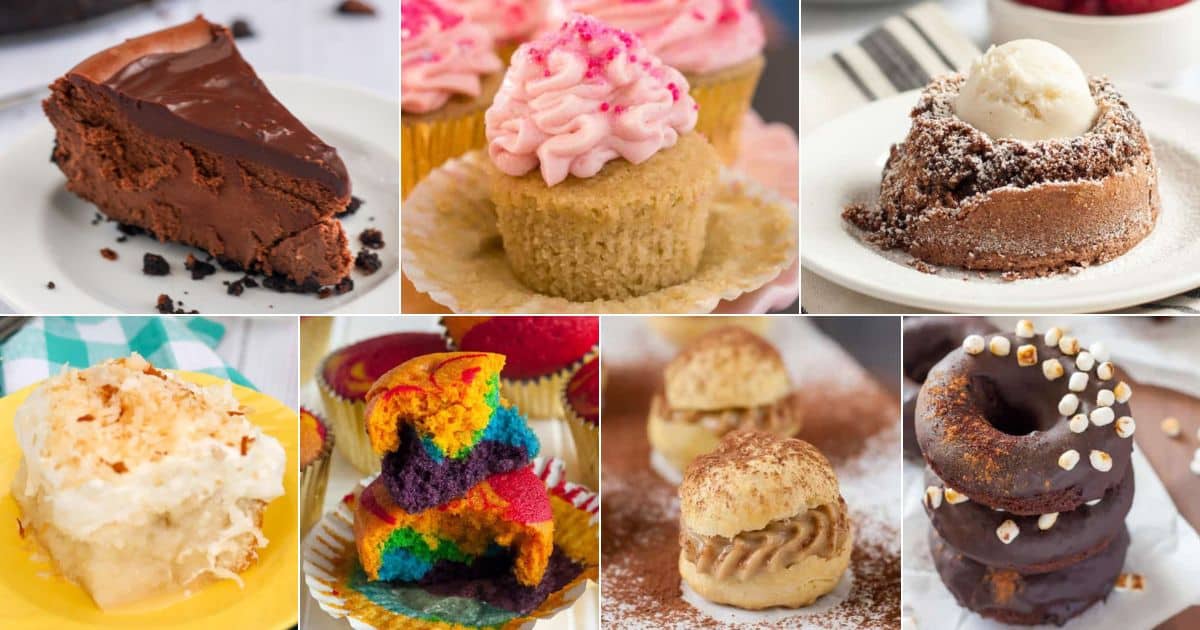 We've assembled a delectable collection of gluten-free birthday recipe ideas that will satisfy young children and full-grown adults alike. From decadent cake to irresistible cookies, indulge in delicious without compromising on flavor or texture.
Jump to: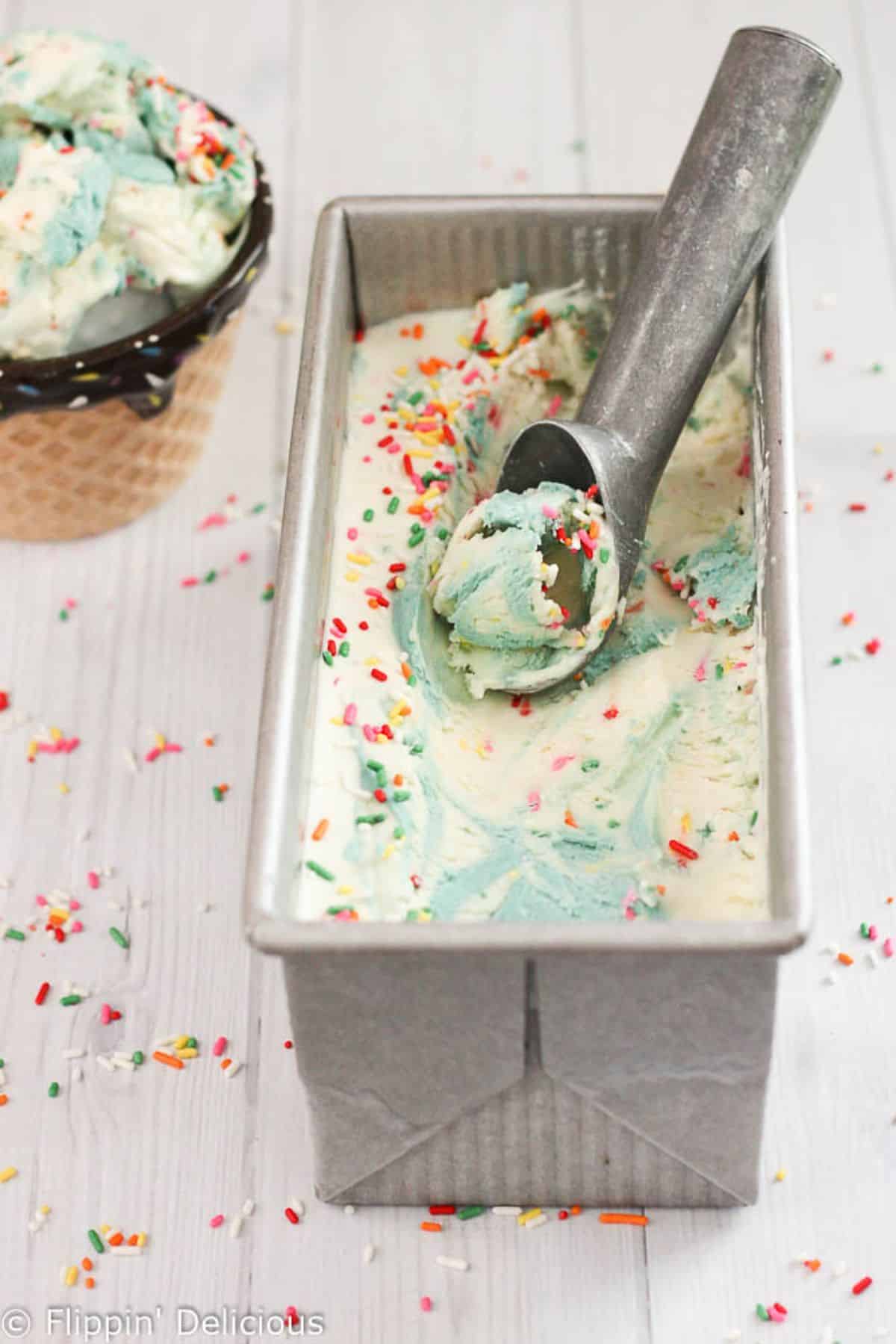 Immerse yourself in a delightful experience with Funfetti Cake Batter Ice Cream. This gluten-free treat is a creamy sensation bursting with colorful sprinkles that add a festive touch.
The yummy blend of vanilla and almond extracts creates a nostalgic flavor, while the smooth texture brings sheer joy. Every scoop will transport you to a celebration of flavors that linger on your taste buds.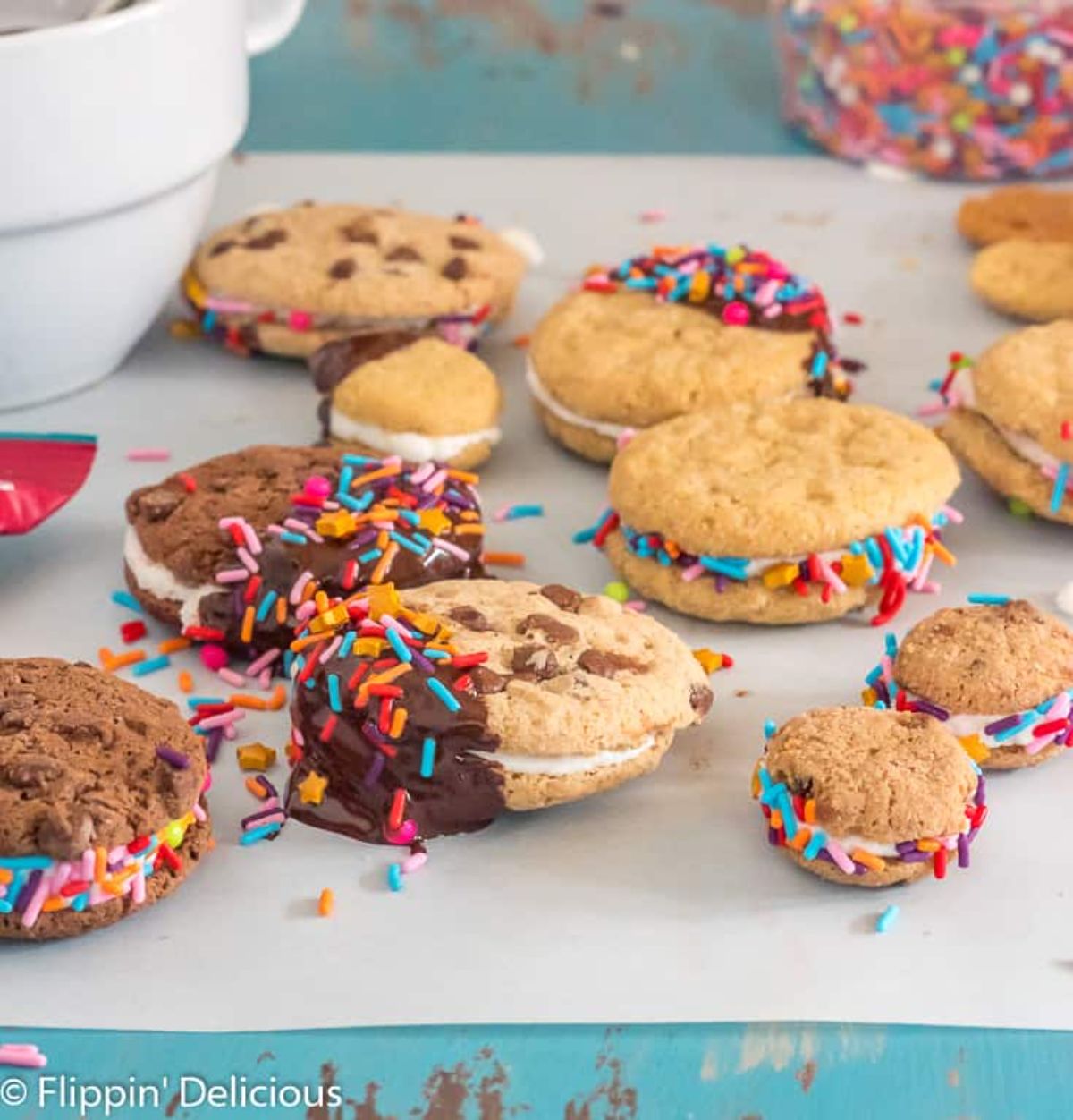 Experience the epitome of indulgence with these delicious vegan and gluten-free Sandwich Cookies. These delectable treats feature two tender chocolate cookies that embrace a velvety vanilla frosting.
With each bite, the rich cocoa flavor harmonizes perfectly with the creamy sweetness, offering a symphony of textures and tastes that will satisfy even the most discerning cookie lover.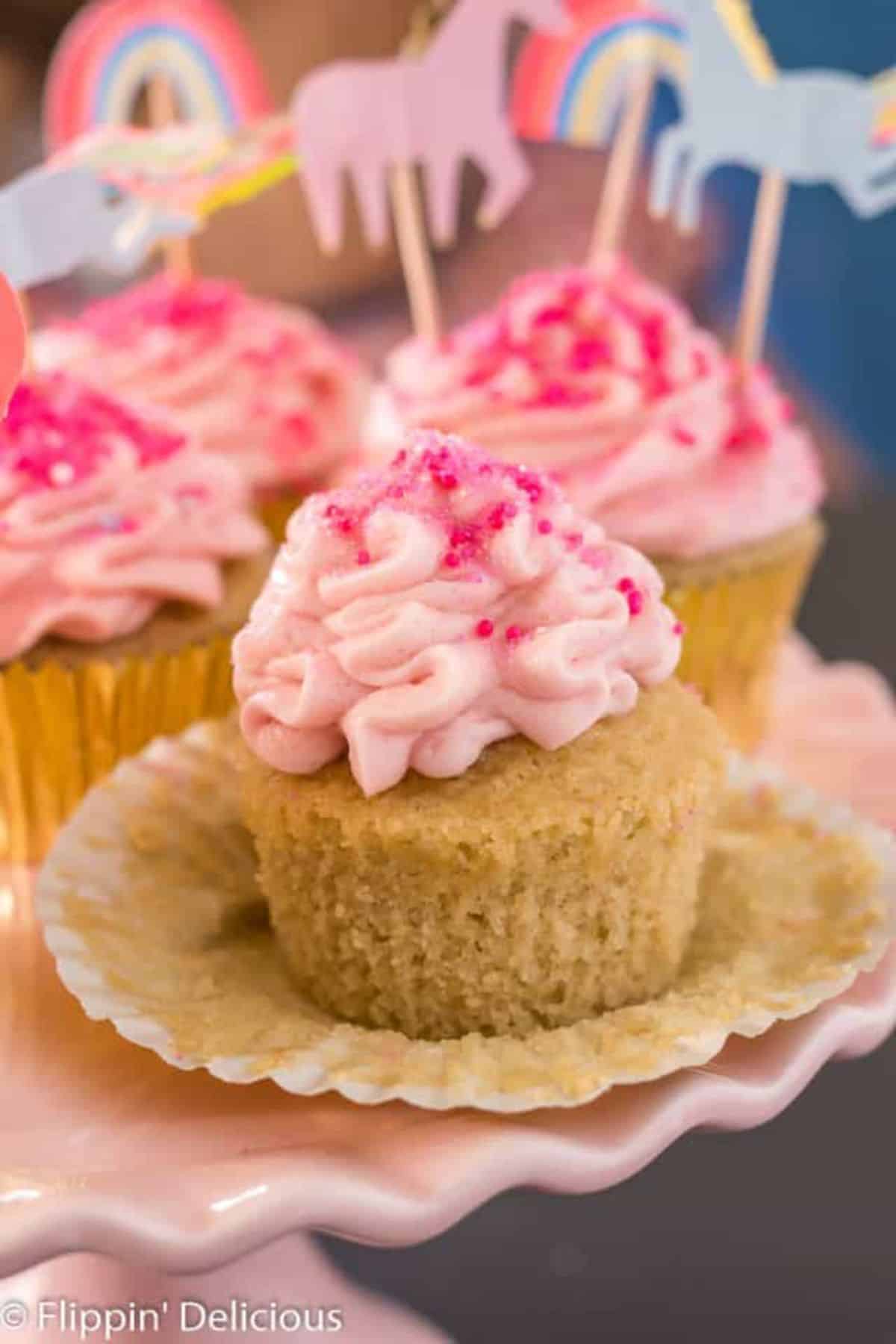 Celebrate in style with these moist and fluffy gluten-free Yellow Cupcakes. Delightfully aromatic with the essence of vanilla, these classic treats offer a delicate crumb and a perfect balance of sweetness.
Baked to golden perfection, these cupcakes are the ideal canvas for your favorite frosting, making them a stunning centerpiece for any birthday celebration.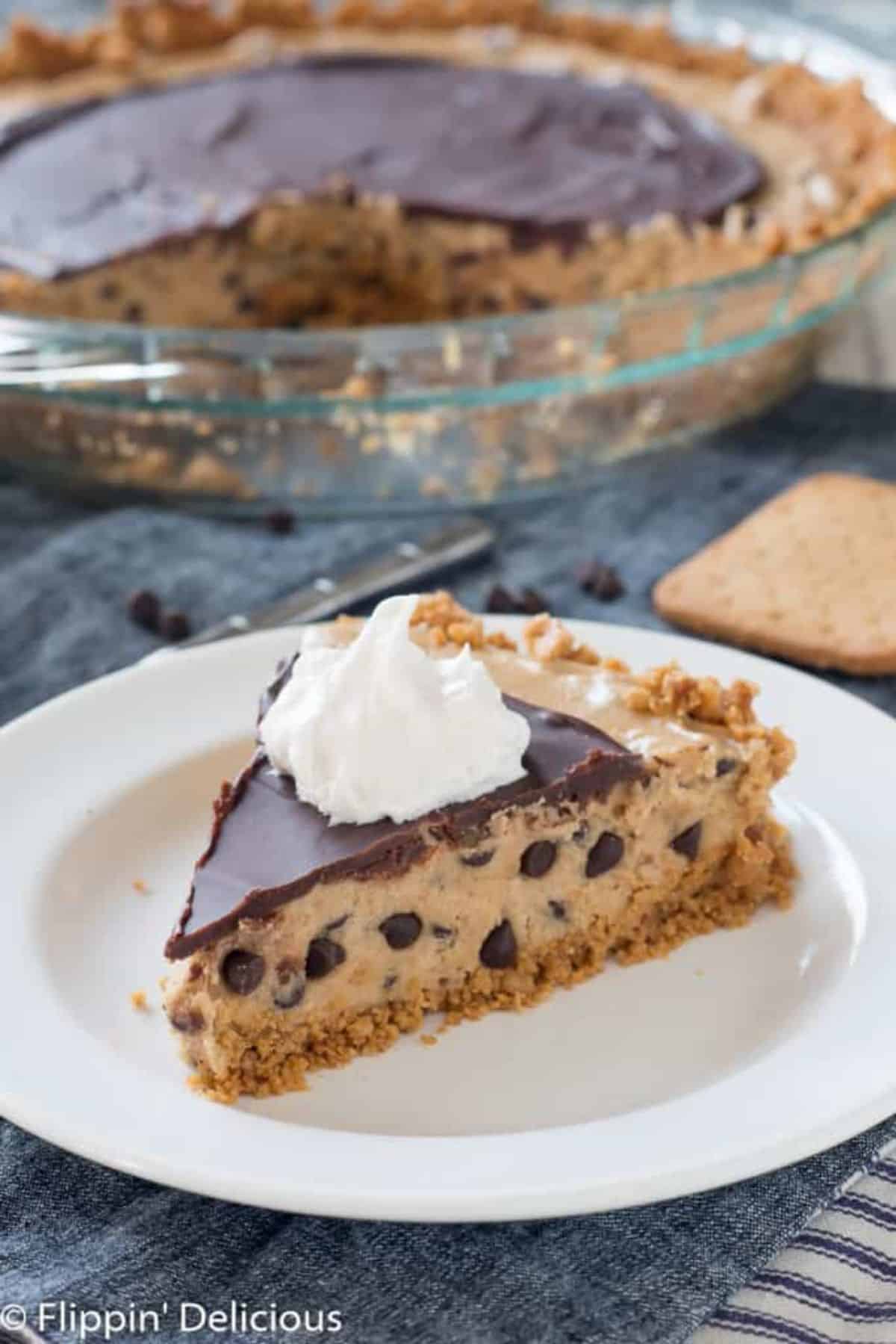 Prepare for pure bliss with this heavenly gluten-free Cookie Dough Pie. Encased within a buttery and crumbly crust lies a dreamy filling of cookie dough morsels that melt in your mouth.
Each bite reveals the delightful combination of smooth chocolate chips and sweet cookie dough, offering a divine experience that will leave you yearning for more.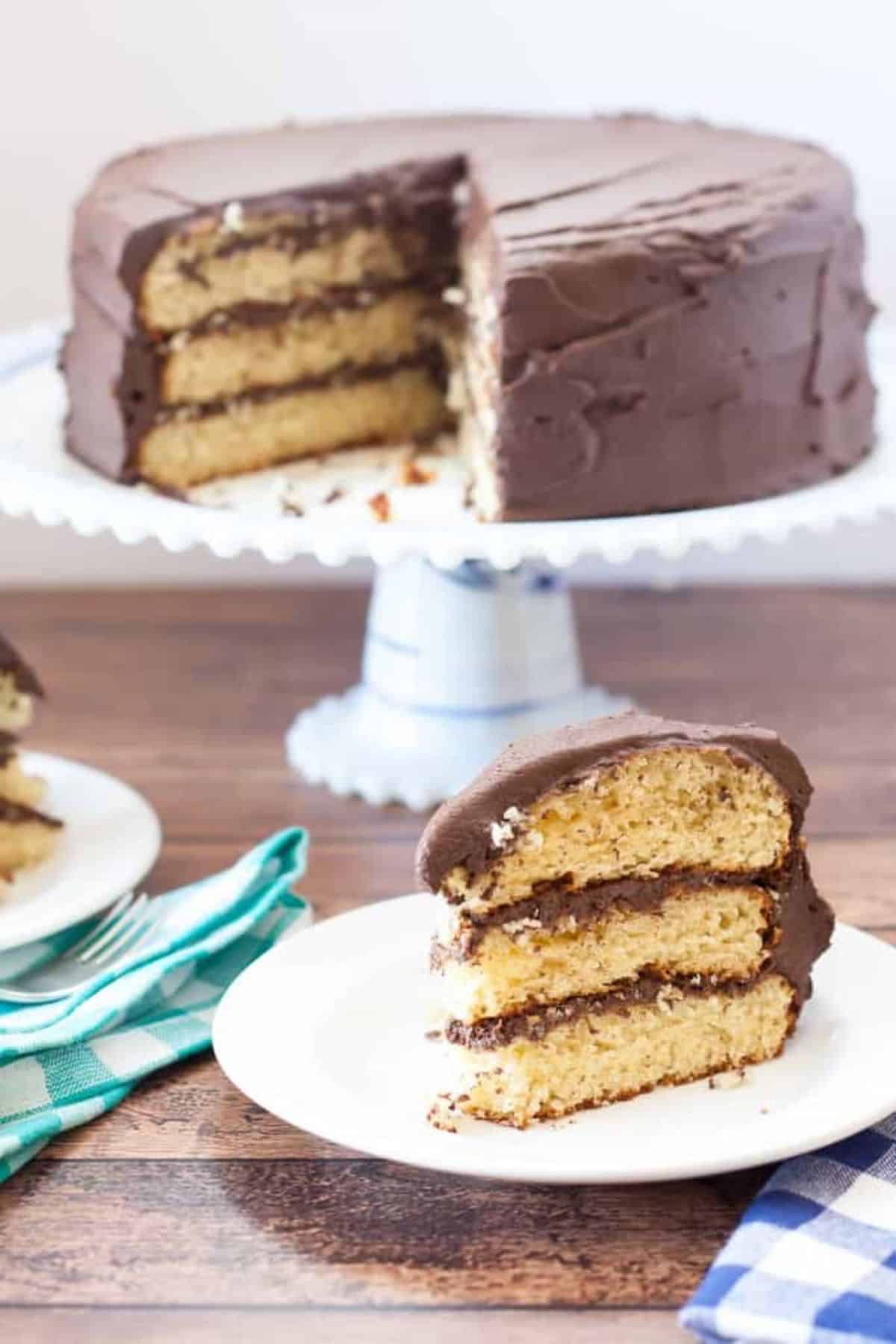 Unleash your chocolate desires with this decadent gluten-free Chocolate Cake. Moist, rich, and intensely chocolatey, it serves as a wonderful foundation for a luscious chocolate fudge frosting.
Each slice presents deep cocoa notes, beautifully complementing the velvety frosting. Prepare to indulge in a chocolate lover's paradise with this irresistible creation.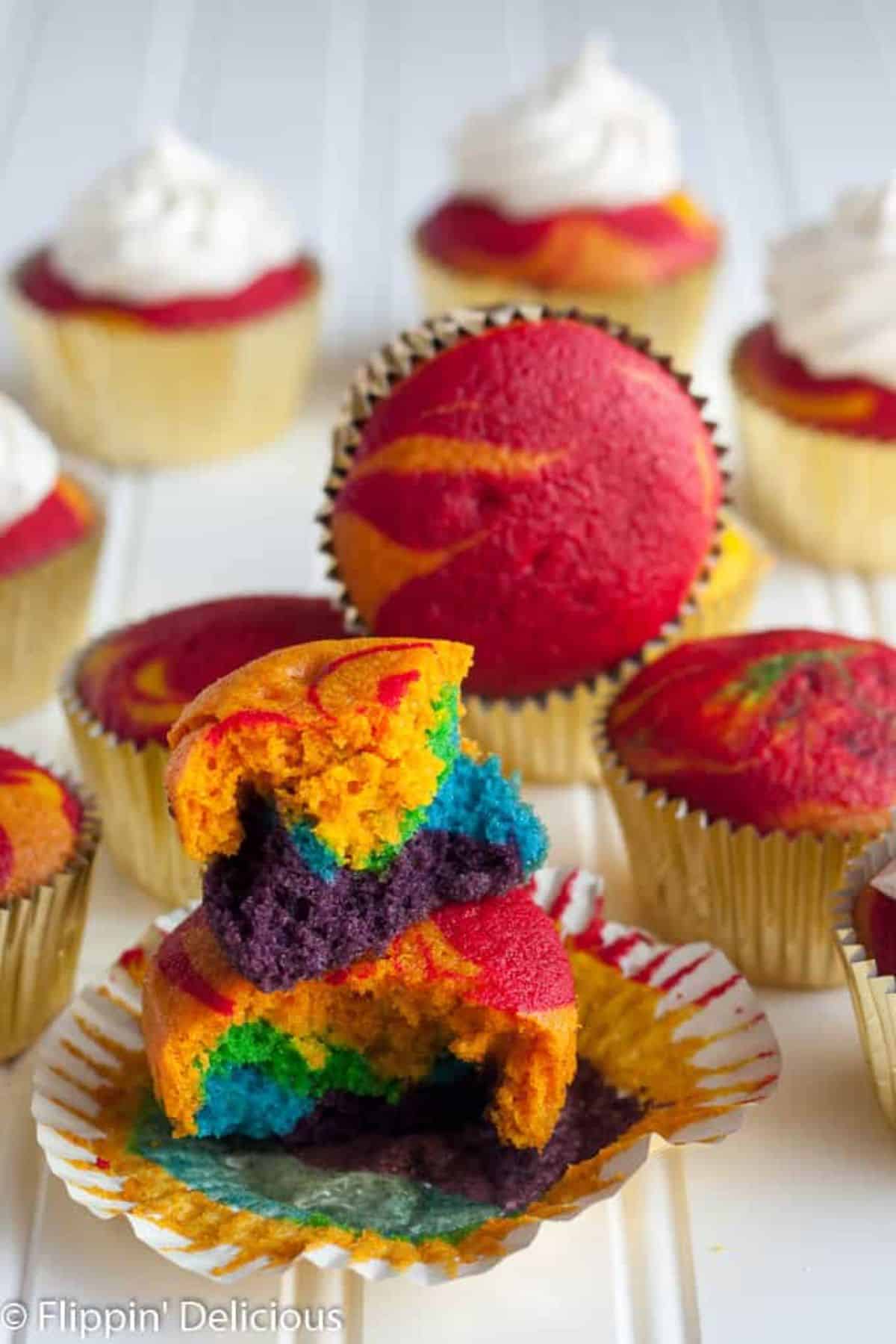 Add a vibrant twist to your celebration with these gluten-free Rainbow Cupcakes. These tasty treats feature a medley of colors, bringing joy to every bite.
They're moist and tender, and you get the perfect balance of sweetness, while the visually appealing rainbow layers will brighten any occasion.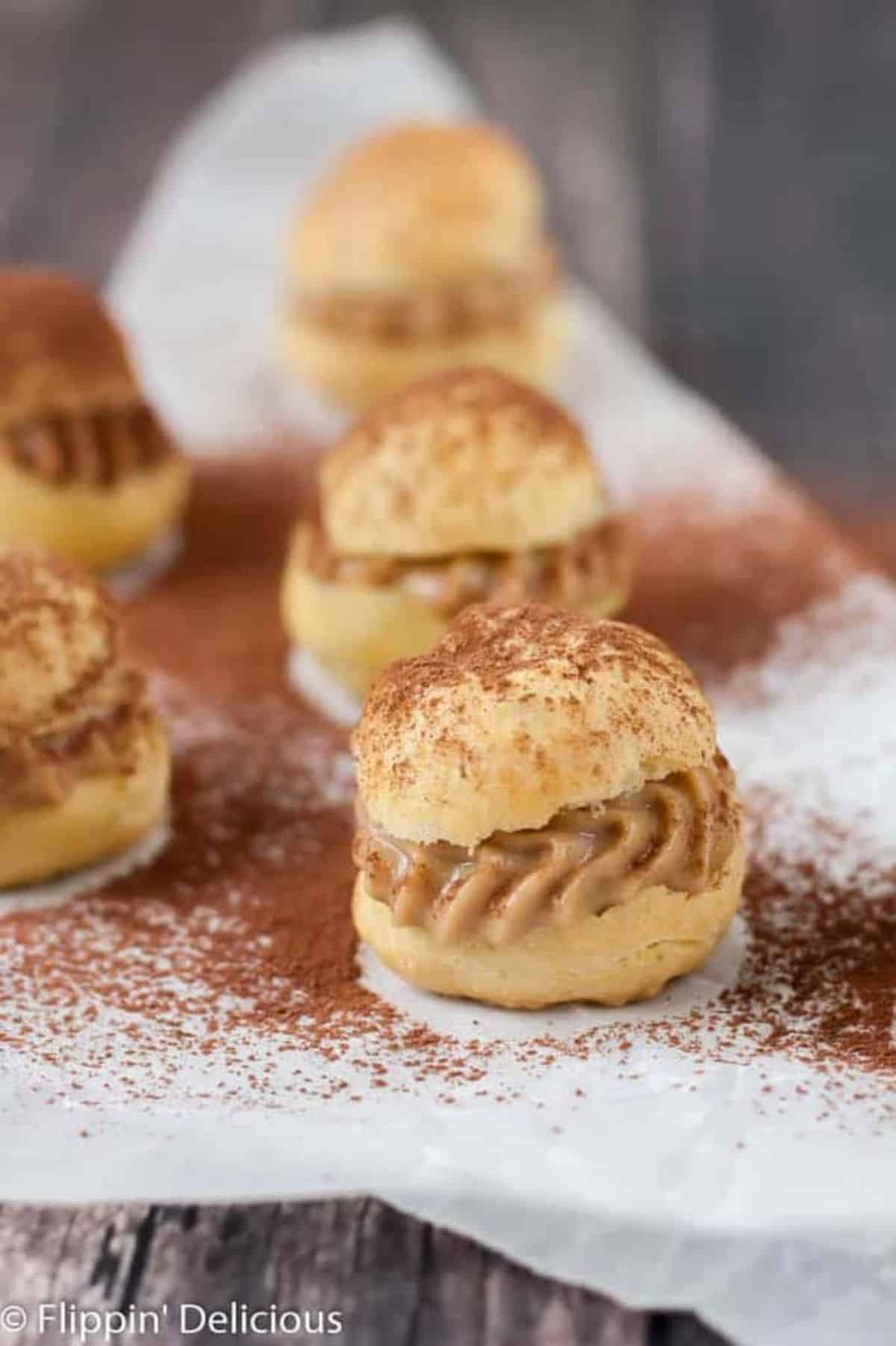 Don't hesitate to enjoy the elegance of gluten-free Tiramisù Cream Puffs. These delectable treats combine the richness of traditional tiramisù with delicate cream puffs.
Each bite unveils a heavenly fusion of coffee-soaked ladyfingers, creamy mascarpone filling, and a dusting of cocoa. Experience a luscious journey of flavors and textures in this luxurious dessert.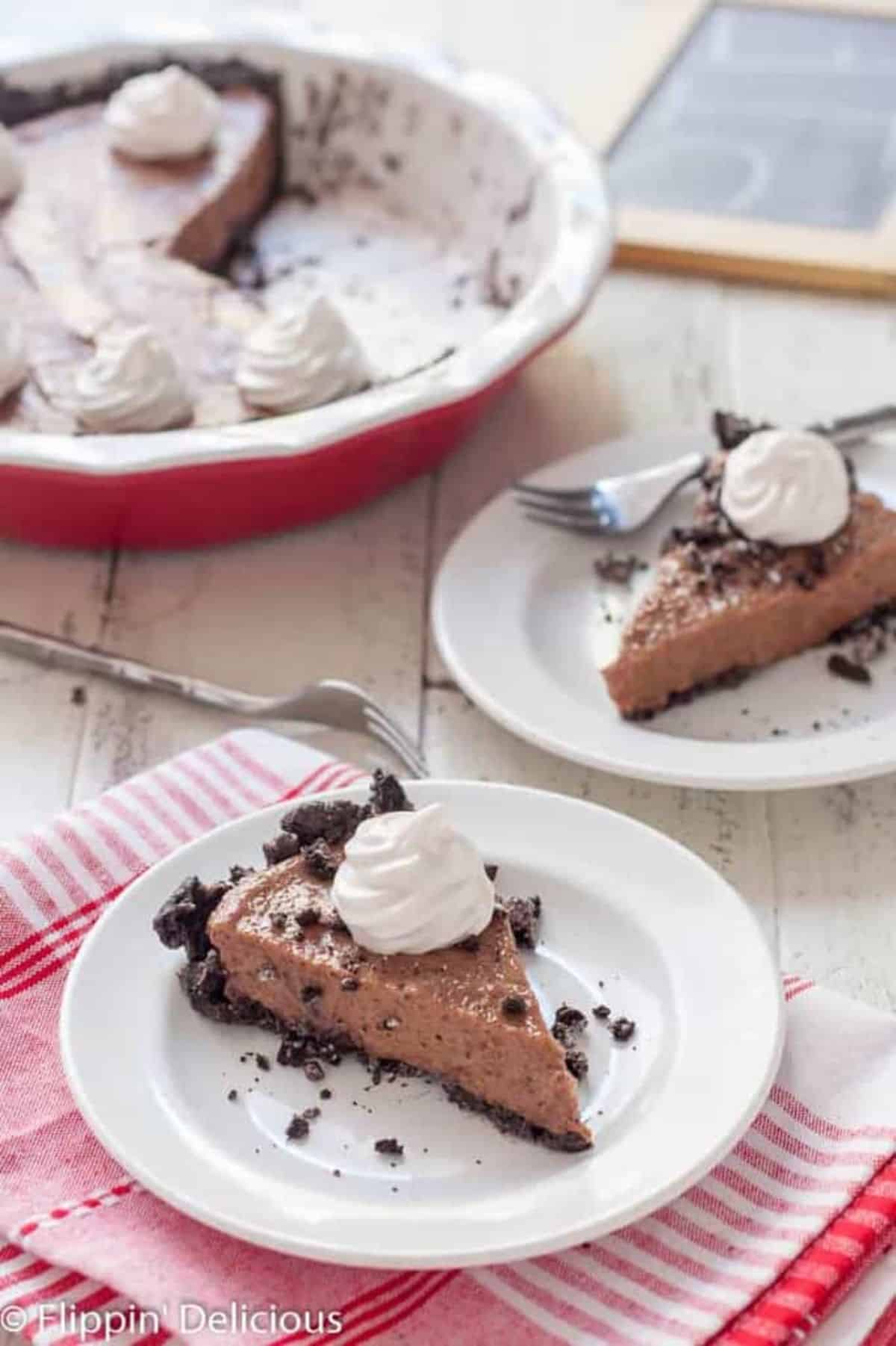 Savor this Vegan Chocolate Pie without guilt! With a rich, smooth, and intensely chocolatey filling nestled in a gluten-free crust, it caters to both chocolate lovers and those with dietary preferences.
Every slice gives you those decadent cocoa flavors and a satisfyingly flaky texture that will captivate your taste buds.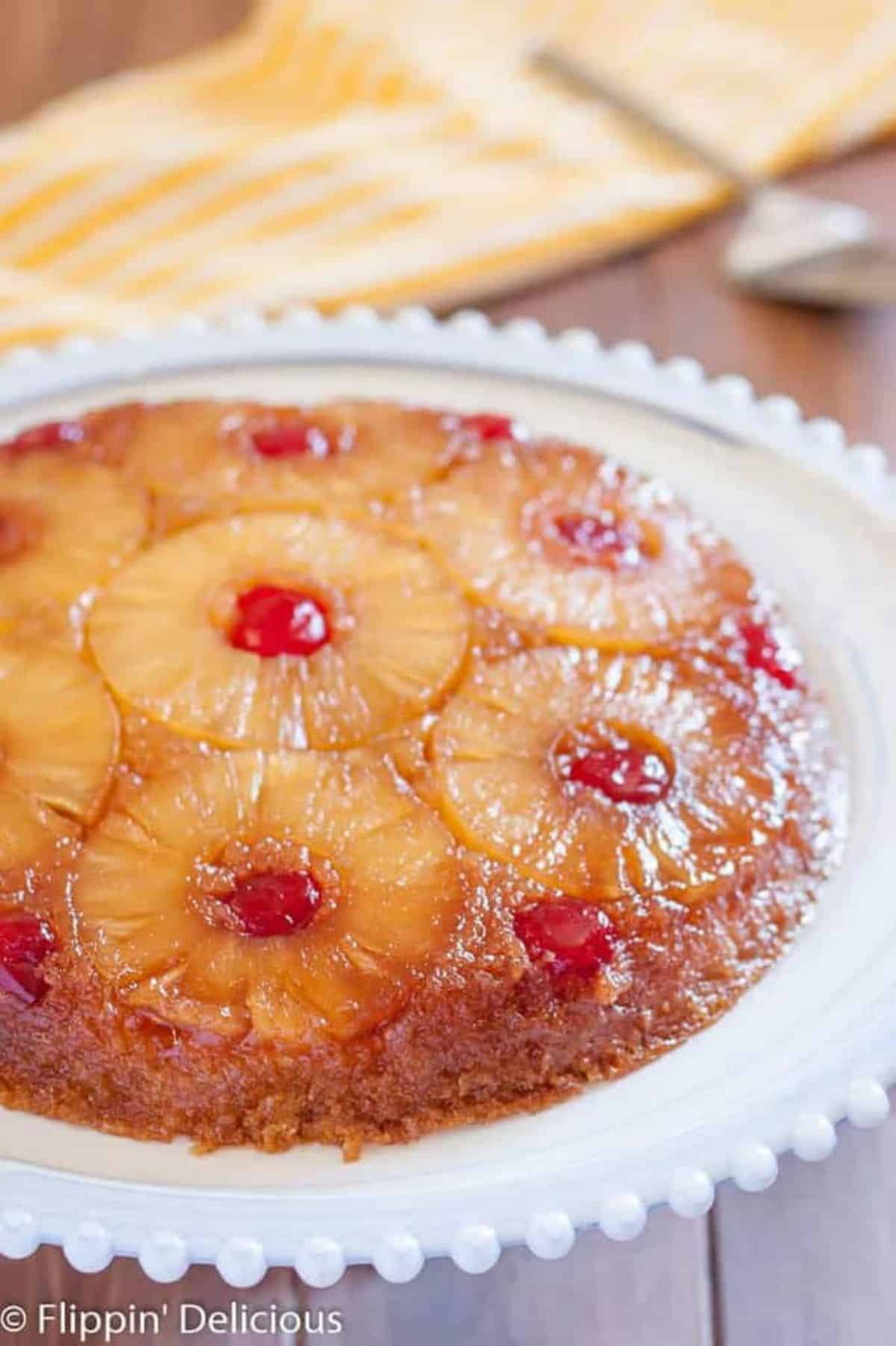 Transport yourself to a tropical paradise with this gluten-free Pineapple Upside Down Cake. Bursting with juicy pineapple slices and a caramelized brown sugar glaze, this moist and fluffy cake brings a taste of sunshine to every party.
The delightful combination of sweet pineapple and buttery cake will leave you craving the flavors of the tropics.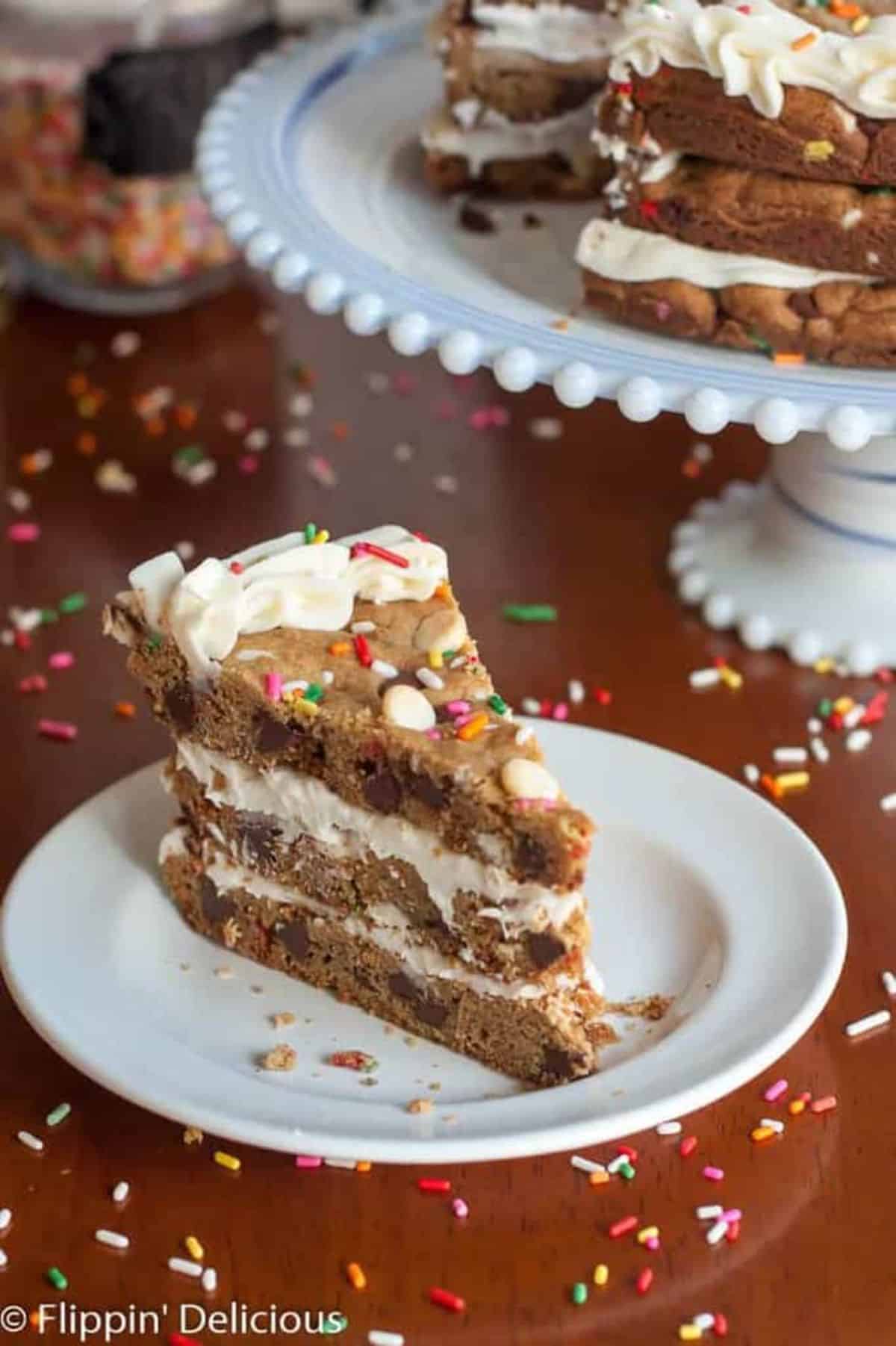 Unleash your cookie cravings with this gluten-free Cookie Cake. This giant cookie, baked to perfection, offers a delightful twist on traditional birthday cakes.
With a golden crust and a chewy center stuffed with chocolate chips, you get a nostalgic experience reminiscent of childhood. It's the ultimate treat for cookie enthusiasts and cake lovers alike.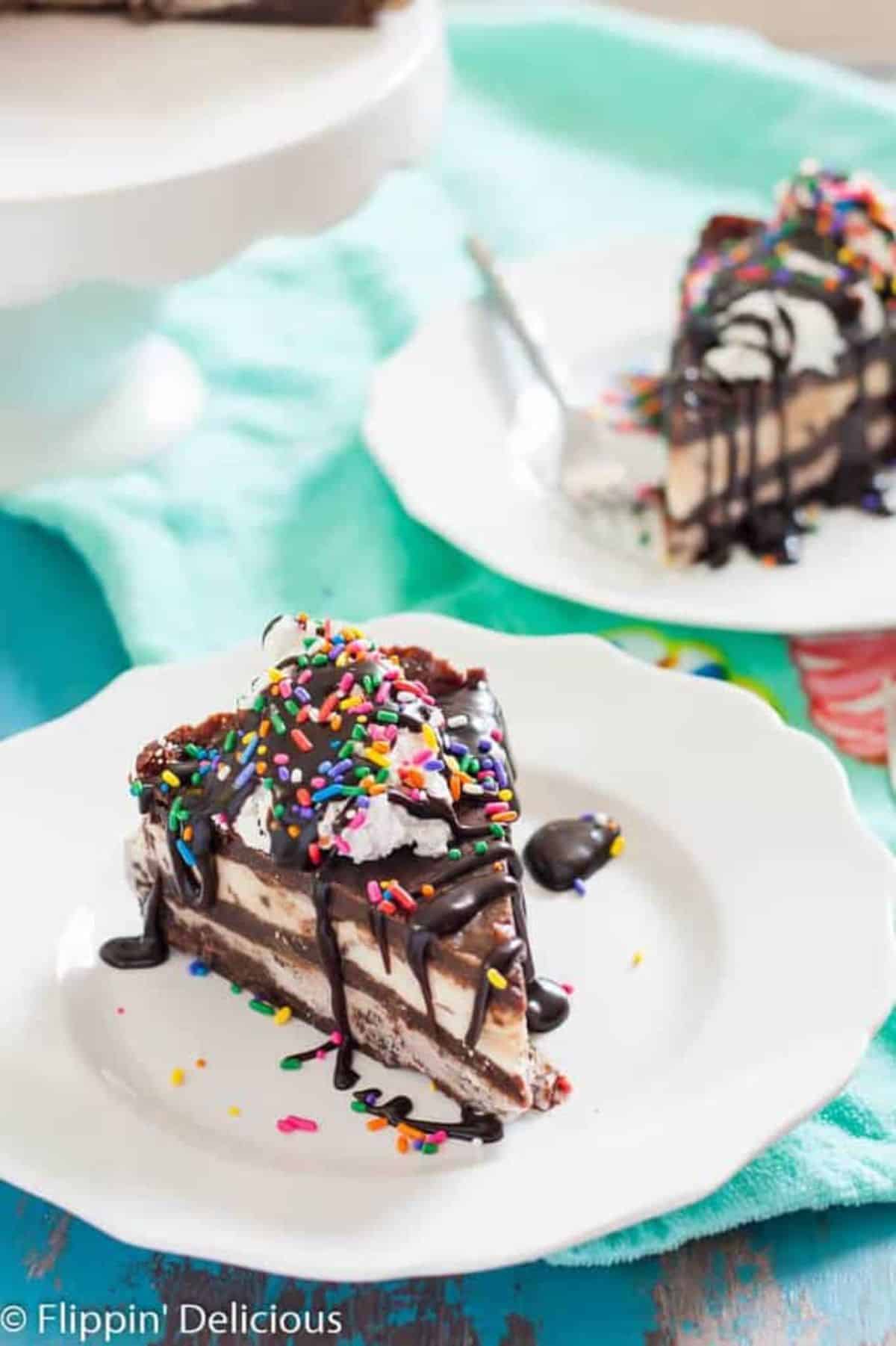 Consider this treat the ultimate vegan delight with this Gluten-Free Brownie Ice Cream Cake. Layers of fudgy brownie, creamy ice cream, and smooth chocolate ganache create a whirlwind of flavors and textures.
When you sink your teeth into a slice, it's a heavenly experience! There's the rich chocolate and the cool, refreshing touch of ice cream. What more could you want?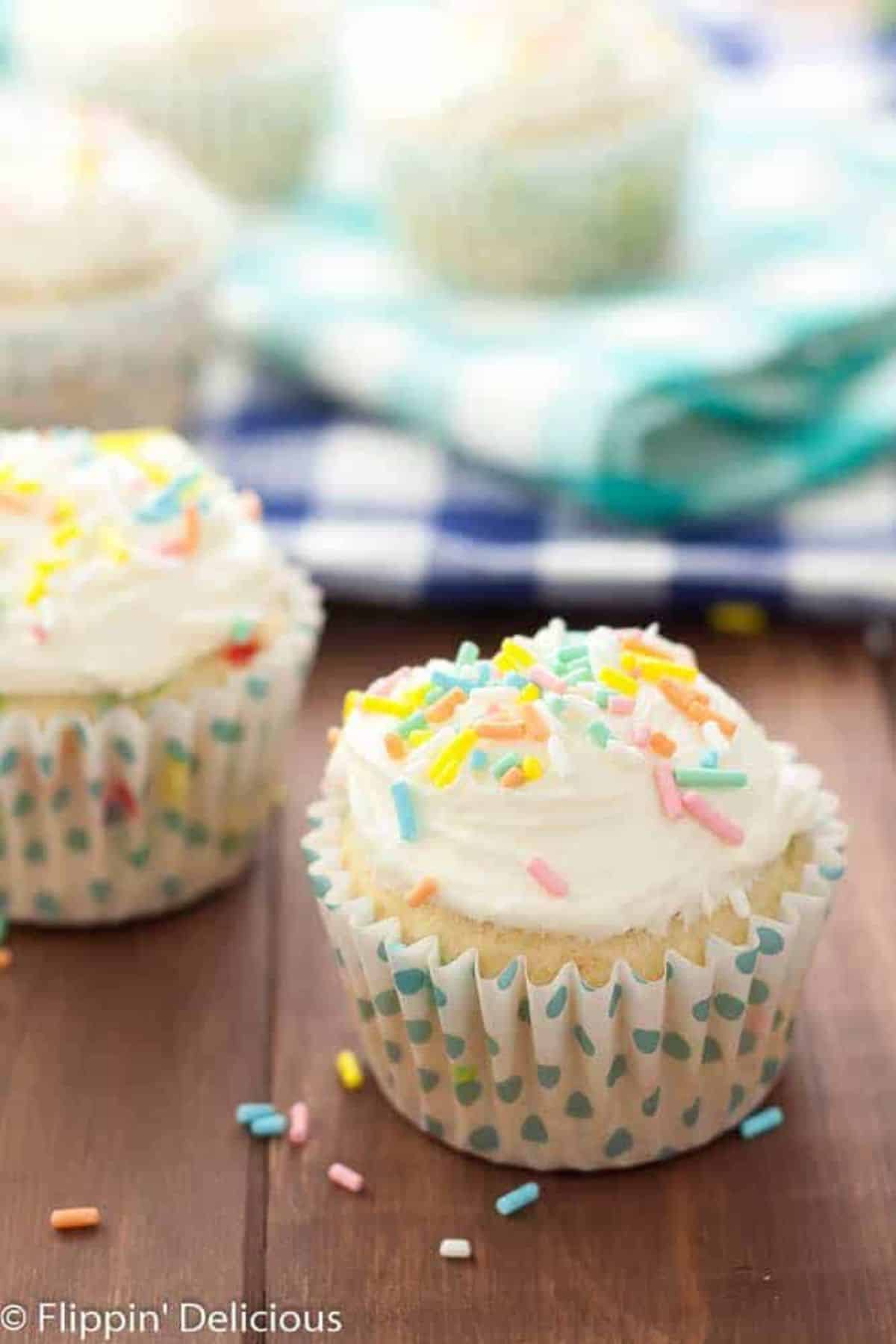 Celebrate in style with these Gluten-Free Funfetti Cupcakes topped with Cake Batter Frosting.
These yummy treats are bursting with colorful sprinkles and offer a light, fluffy crumb. The creamy cake batter frosting is delightful, creating a perfect balance of sweet flavors that will bring fun to any celebration.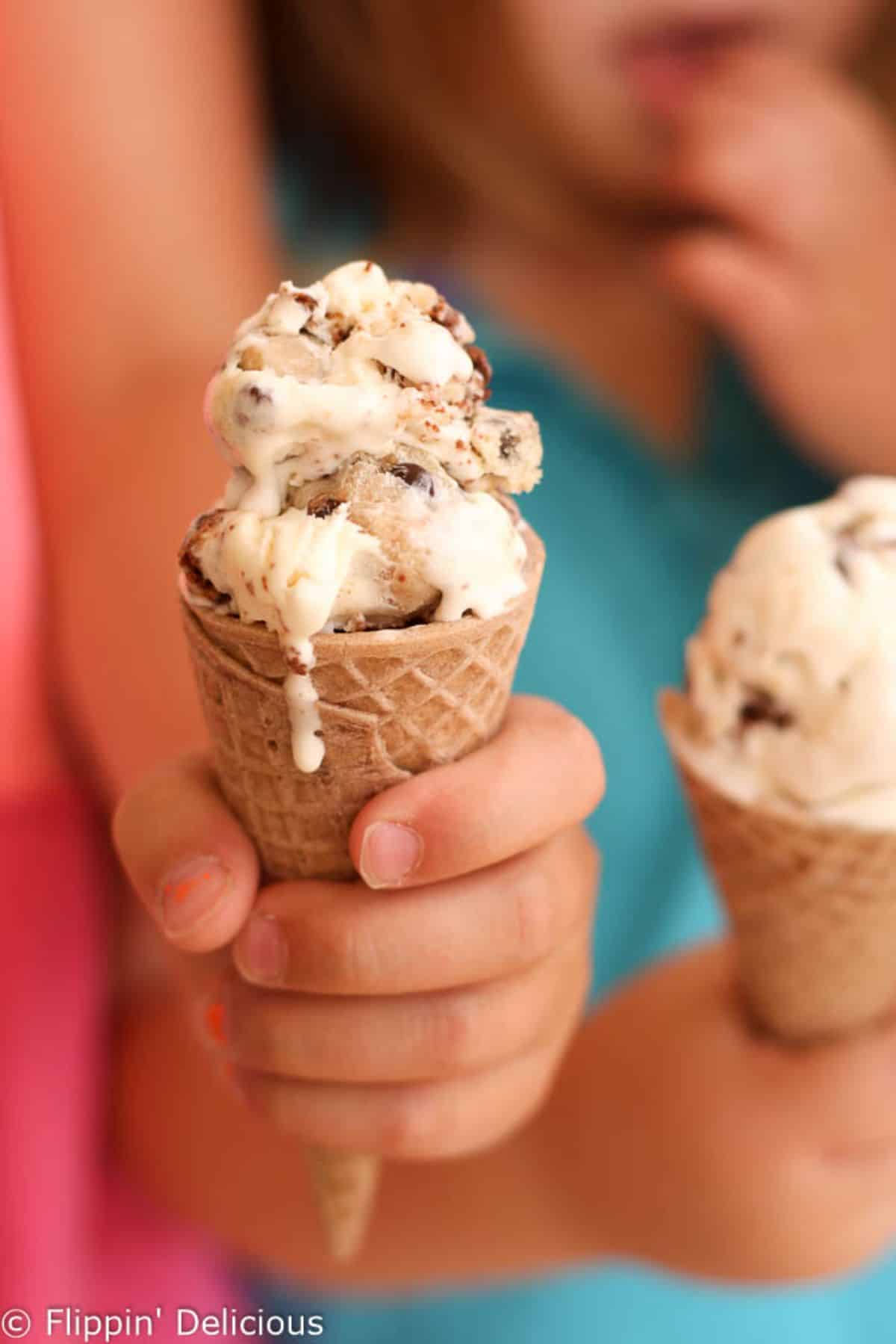 Treat yourself to a gluten-free dessert with this No-Churn Cookie Dough Brownie Ice Cream. Rich brownie chunks and cookie dough morsels are swirled within a creamy ice cream base.
Each spoonful is a sublime blend of rich chocolate, buttery cookie dough, and fudgy brownie, providing an irresistible frozen treat.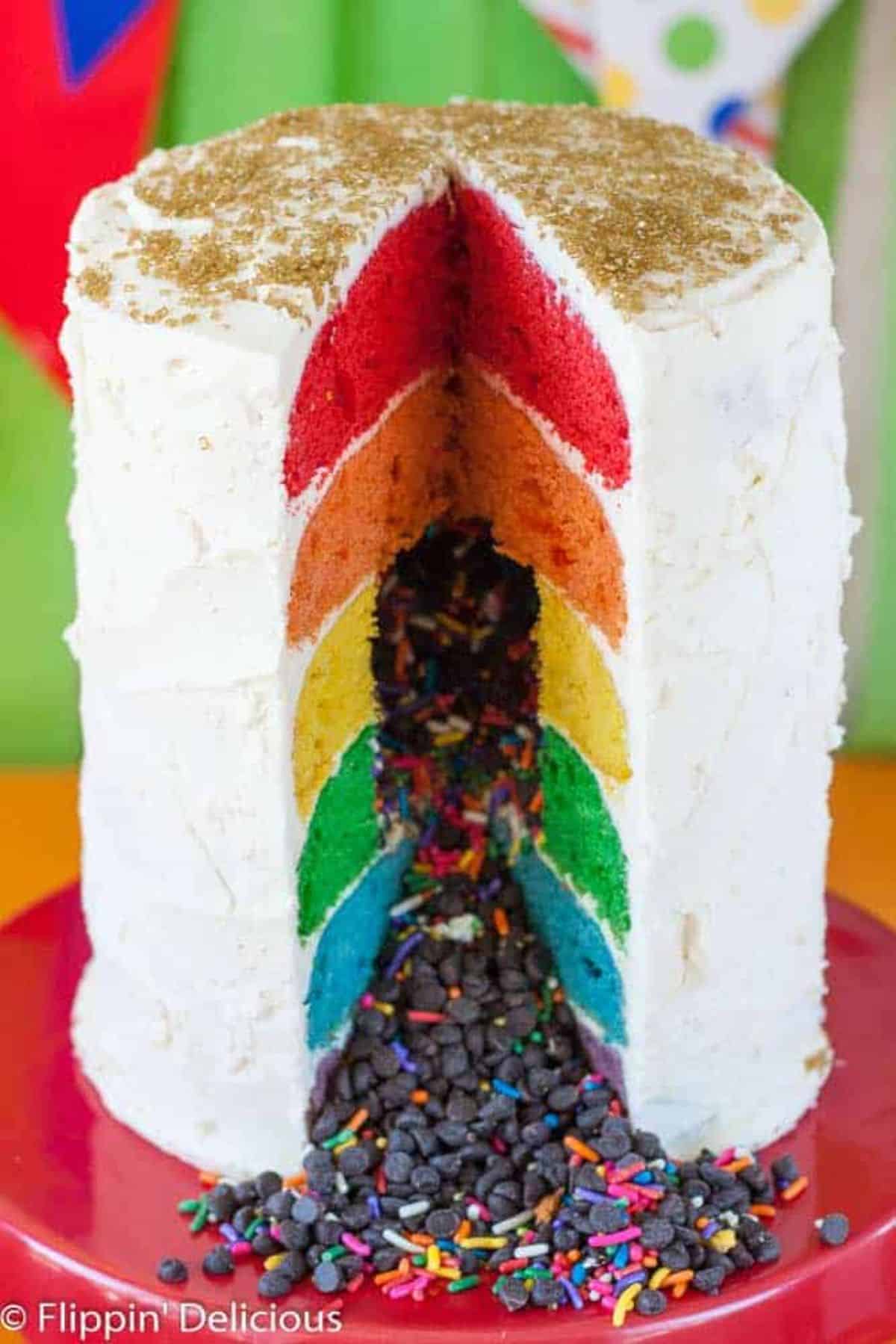 Bring a splash of color to your celebration with this Gluten-Free Rainbow Cake. Layers of vibrant hues, moist texture, and a moist crumb combine to create a visual masterpiece. Every time you cut a slice, you'll be met with a beautiful surprise.
The blend of flavors will make your taste buds dance with joy.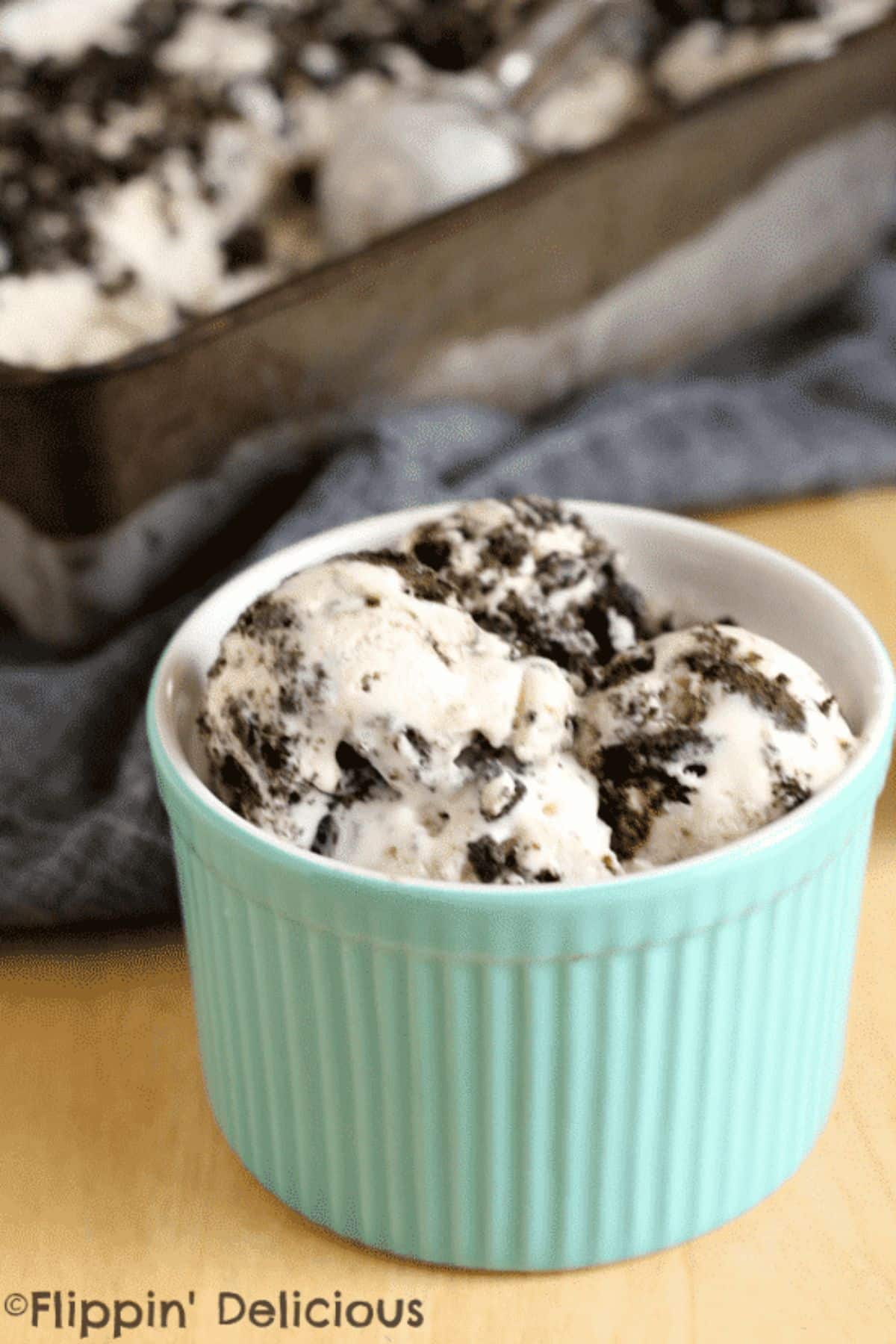 Satisfy your sweet tooth with this Gluten-Free Cookies and Cream Ice Cream. Creamy, dreamy, and loaded with chunks of gluten-free chocolate cookies, it's a mixture of sweet vanilla and crunchy chocolate goodness. Every spoonful takes you on a journey of flavors that will leave you wanting more.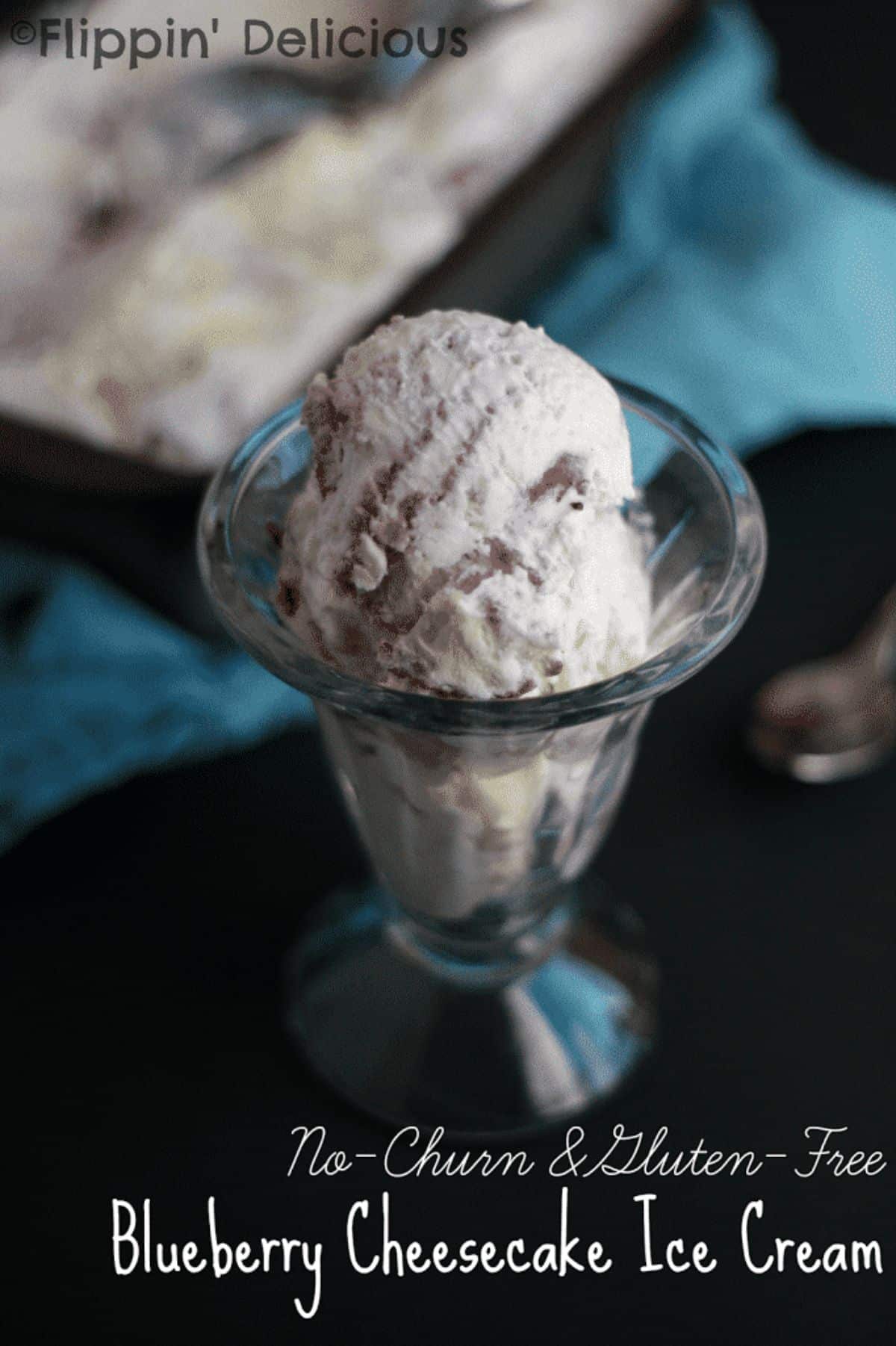 Delight in the refreshing flavors of Blueberry Cheesecake Ice Cream. This gluten-free treat combines creamy cheesecake ice cream with a burst of sweet blueberry swirls.
You won't be able to get enough of this luscious creaminess and tangy fruitiness that keeps you coming back for another bite.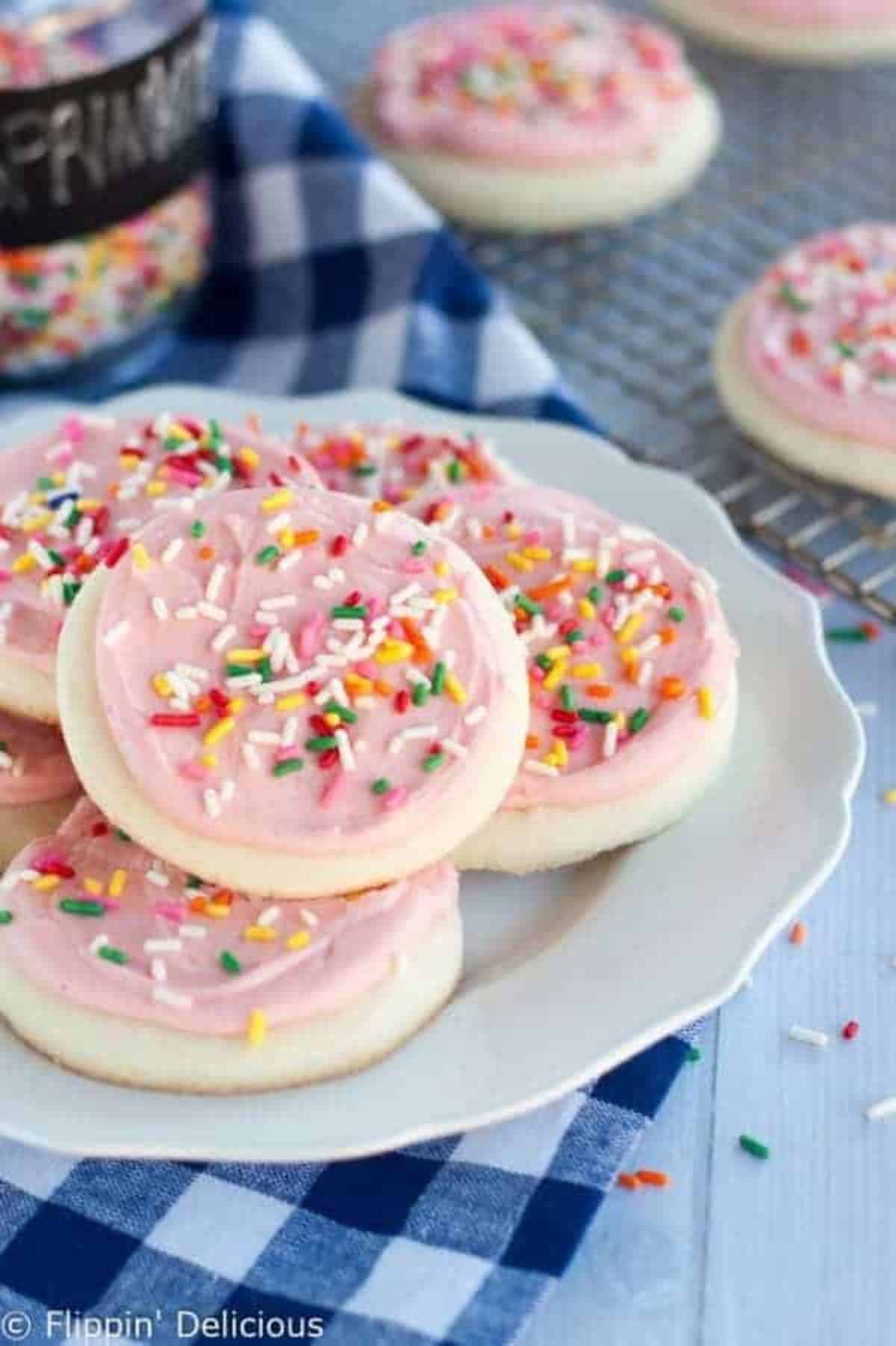 Experience the simple joy of soft, gluten-free Sugar Cookies. These tender treats offer a buttery crumb and a hint of vanilla sweetness. They're classic for a reason.
Whether decorated or enjoyed plain, it's the perfect treat to take to a party, as you can bring the kids in on the fun of decorating or let them grab every cookie from the tray when you enter the room!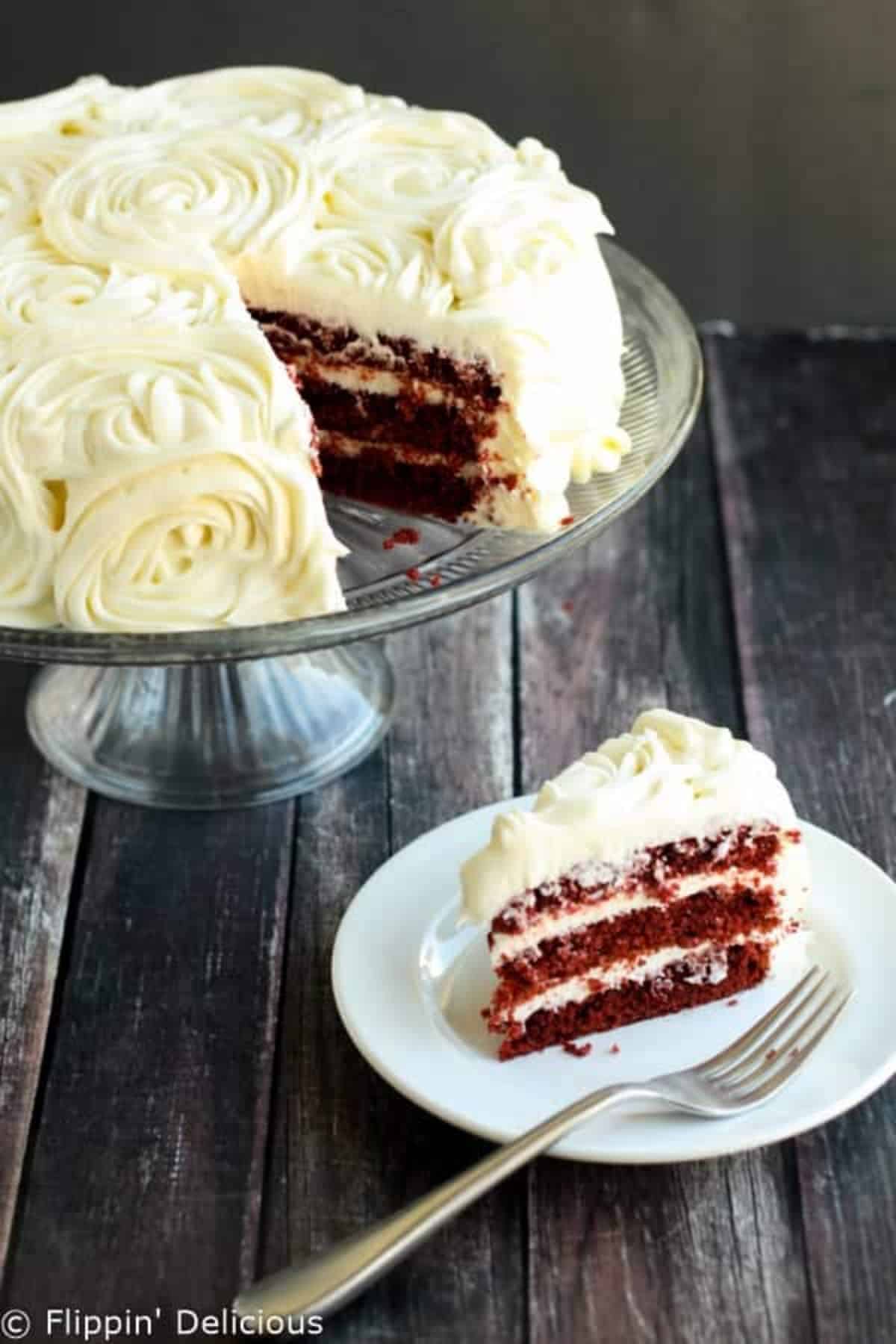 Everyone, and I mean everyone, will ask you for the recipe for this gluten-free Red Velvet Cake. With its vibrant crimson color and a hint of cocoa, each slice offers a velvety texture and a rich flavor.
Topped with creamy cream cheese frosting, this classic cake is a showstopper for any special occasion.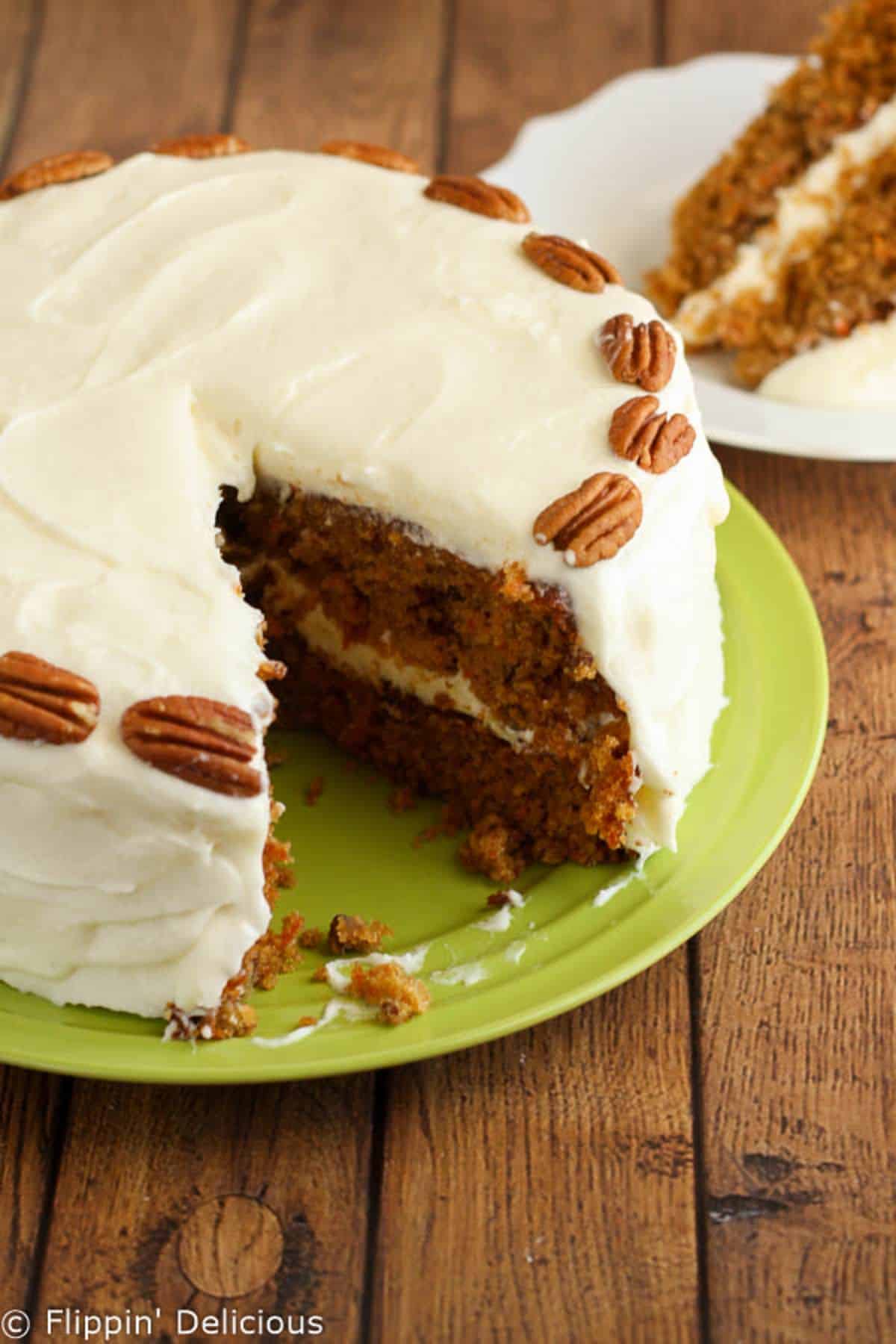 Treat yourself to the ultimate gluten-free Carrot Cake experience. It's fluffy and loaded with grated carrots.
A luscious combination of buttercream frosting and whipped cream complements this cake. With each bite, savor the delicate spice blend and the sweet, creamy goodness that make this carrot cake a true delight.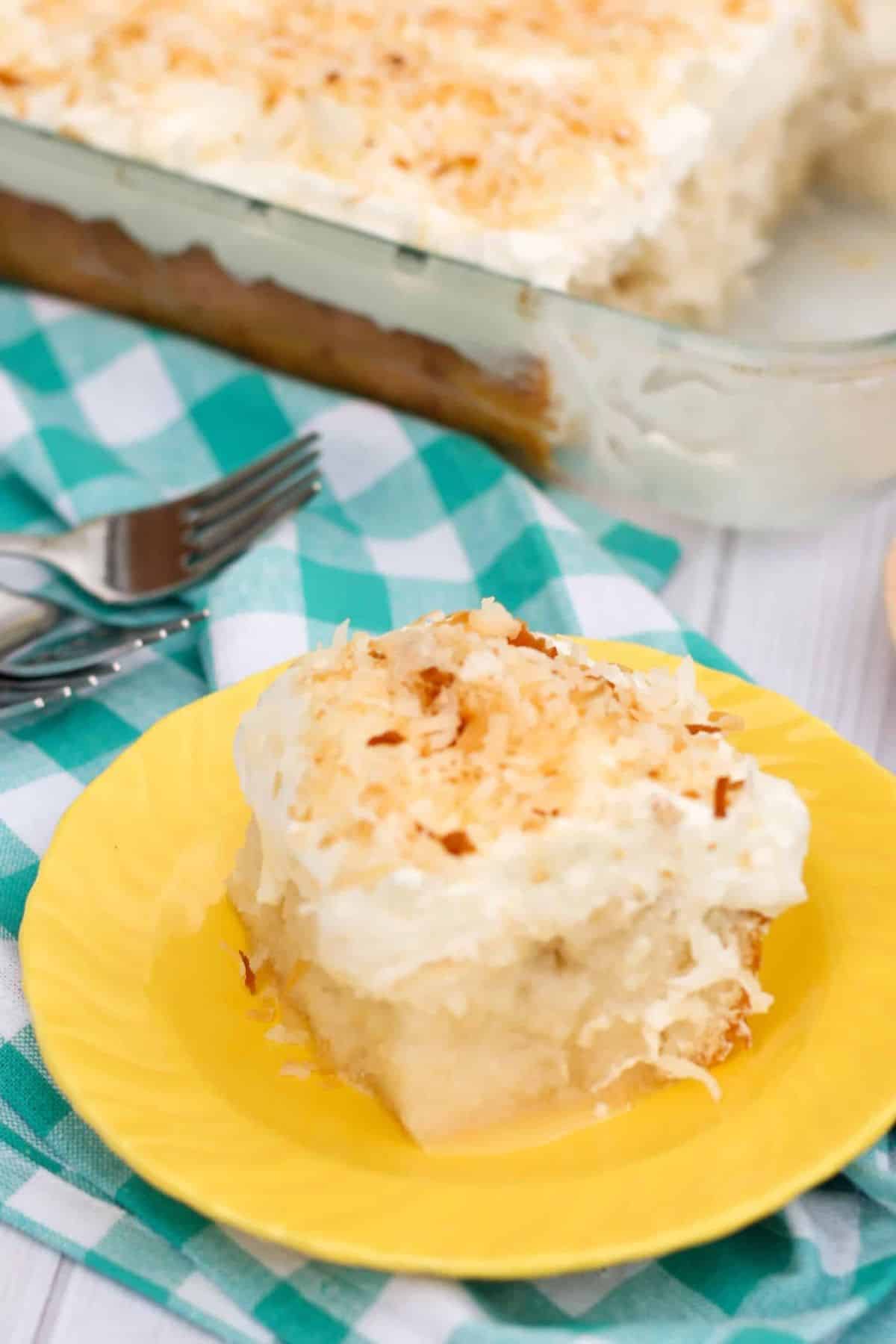 Transport yourself to a tropical paradise with this gluten-free Coconut Poke Cake. Moist and infused with coconut milk, it's topped with creamy whipped topping and sprinkled with toasted coconut flakes.
It's a lovely combo of tropical flavors and a soft, moist texture that will whisk you away to a sun-kissed beach.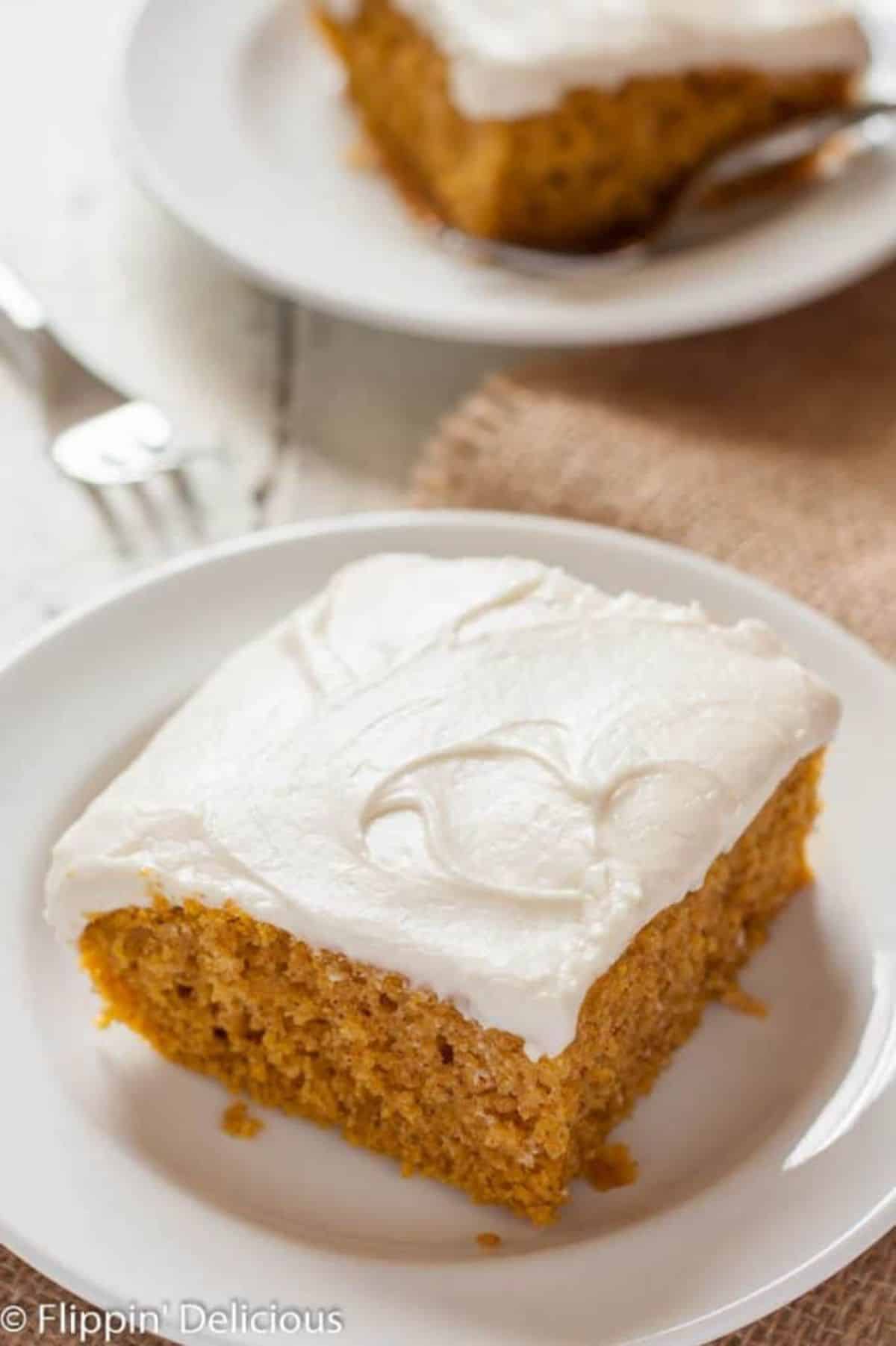 Embrace the flavors of fall with this gluten-free Pumpkin Cake. It's so soft and spiced to perfection.
You can really taste the pumpkin, cinnamon, and warm spices mixed in. It has a luxurious cream cheese frosting, making this cake the epitome of seasonal indulgence that will get you in the autumn spirit.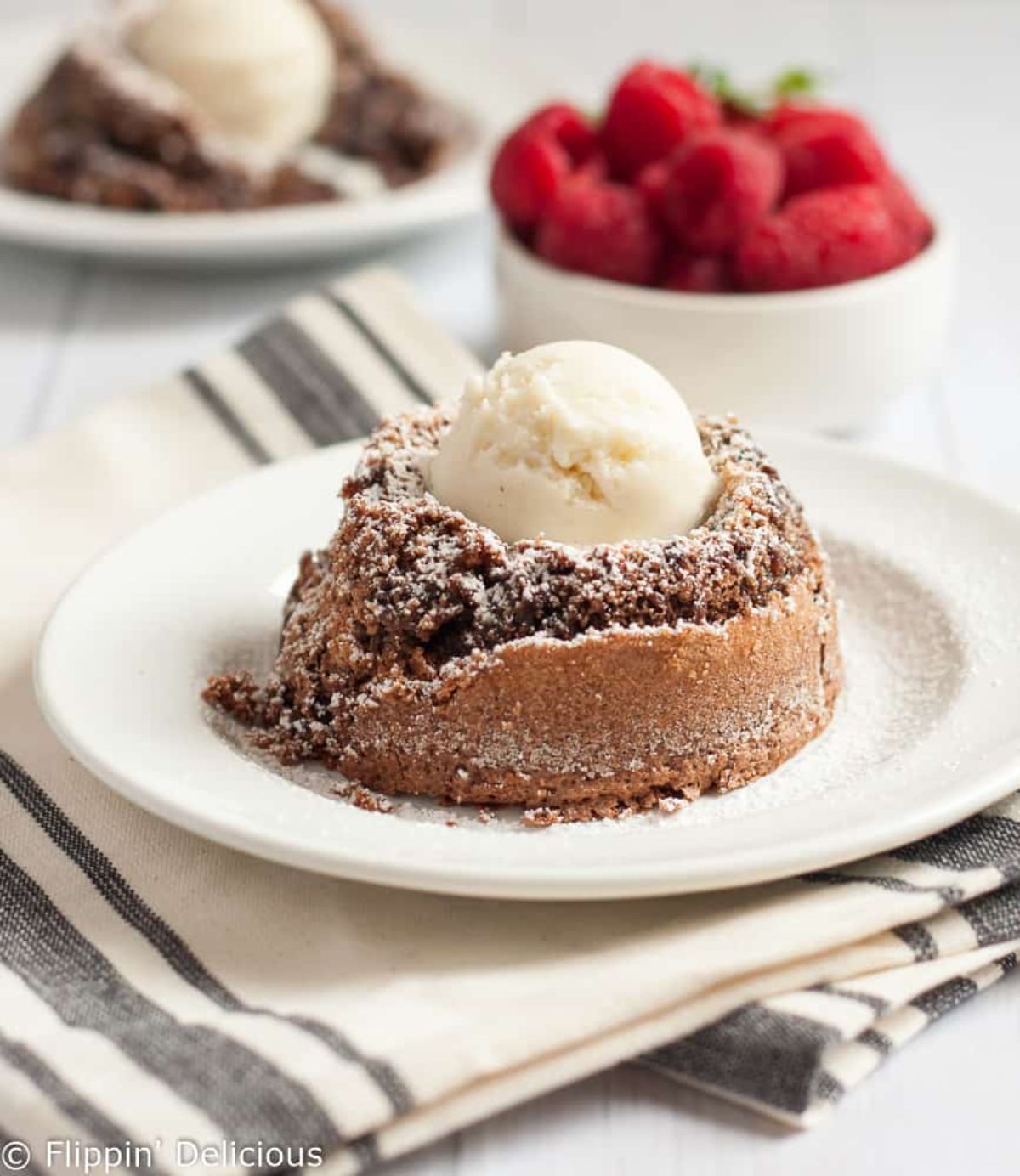 I'm not sure you can delve deeper into pure chocolate bliss than you can with this gluten-free Chocolate Lava Cake.
The smooth cake exterior gives way to a molten, ooey-gooey chocolate center. With its rich, incredible flavor and fudgy texture, this dessert is a chocolate lover's dream come true.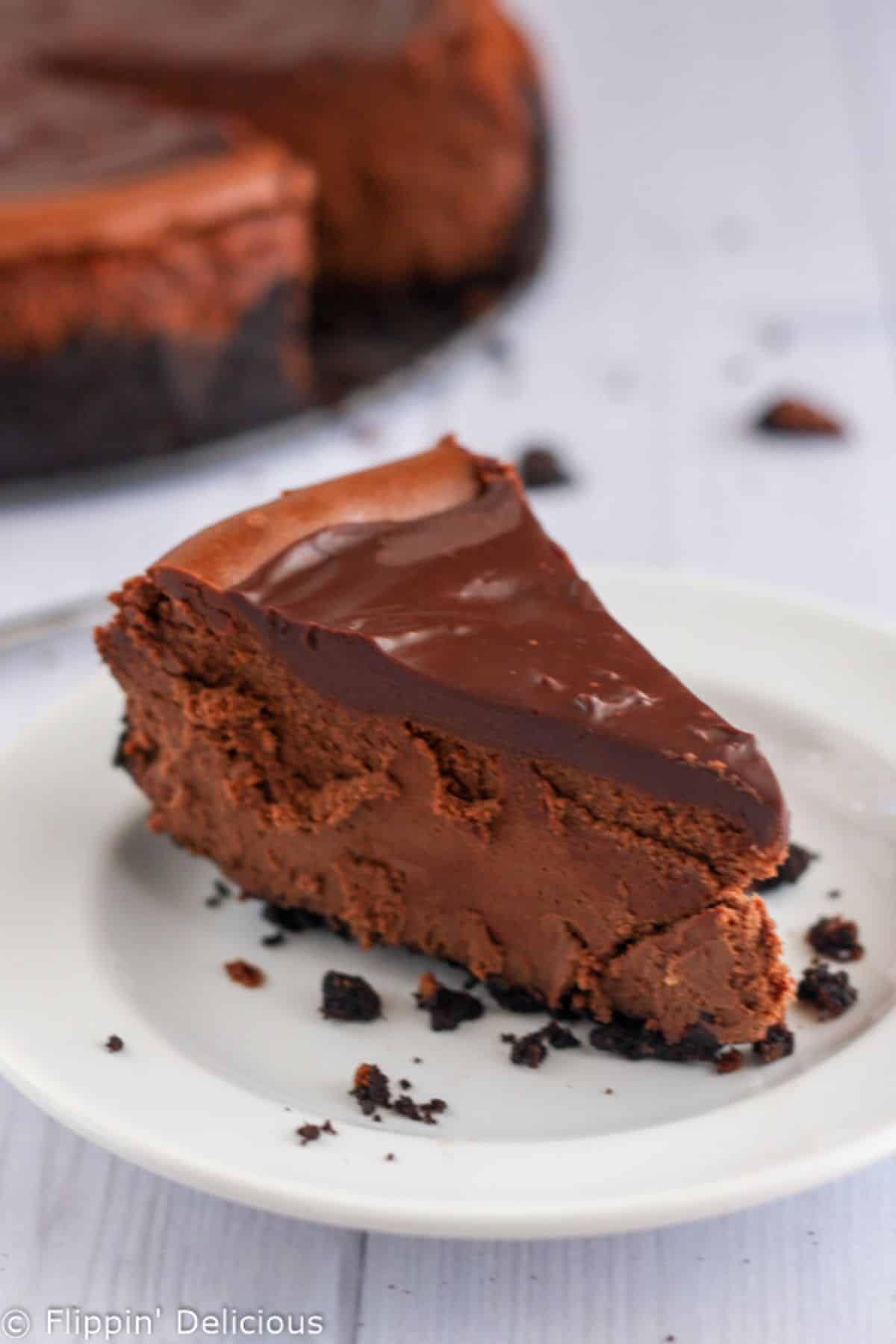 Get into the ultimate chocolate delight with this gluten-free Chocolate Cheesecake. Creamy and rich, it combines the velvety smoothness of cheesecake with a deep chocolate flavor.
From the buttery crust to the yummy filling, it doesn't get much better than this when searching for gluten-free birthday ideas.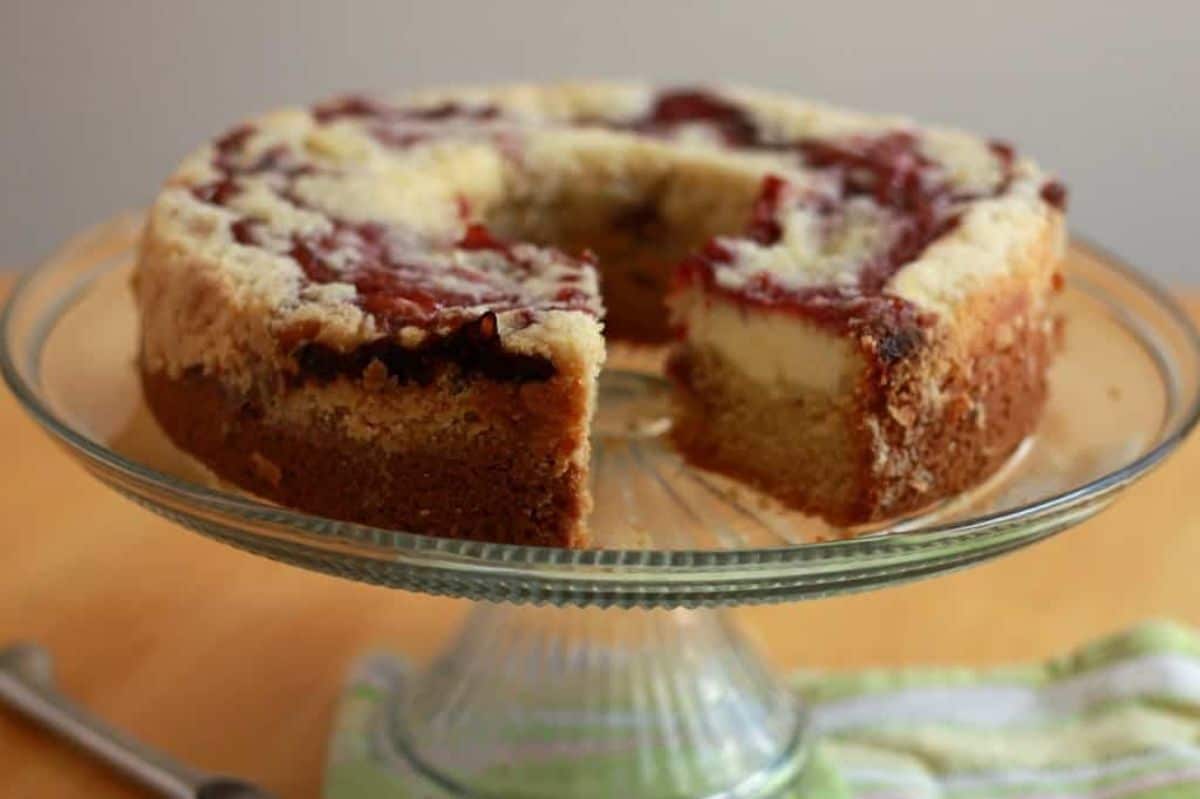 And just when you thought cheesecake couldn't get any better, I introduce this insanely good gluten-free Raspberry Cream Cheese Coffee Cake.
It features swirls of tangy raspberry and cream cheese throughout. It has a buttery streusel on top, and a delightful contrast of flavors and textures, making it a perfect companion to your morning coffee.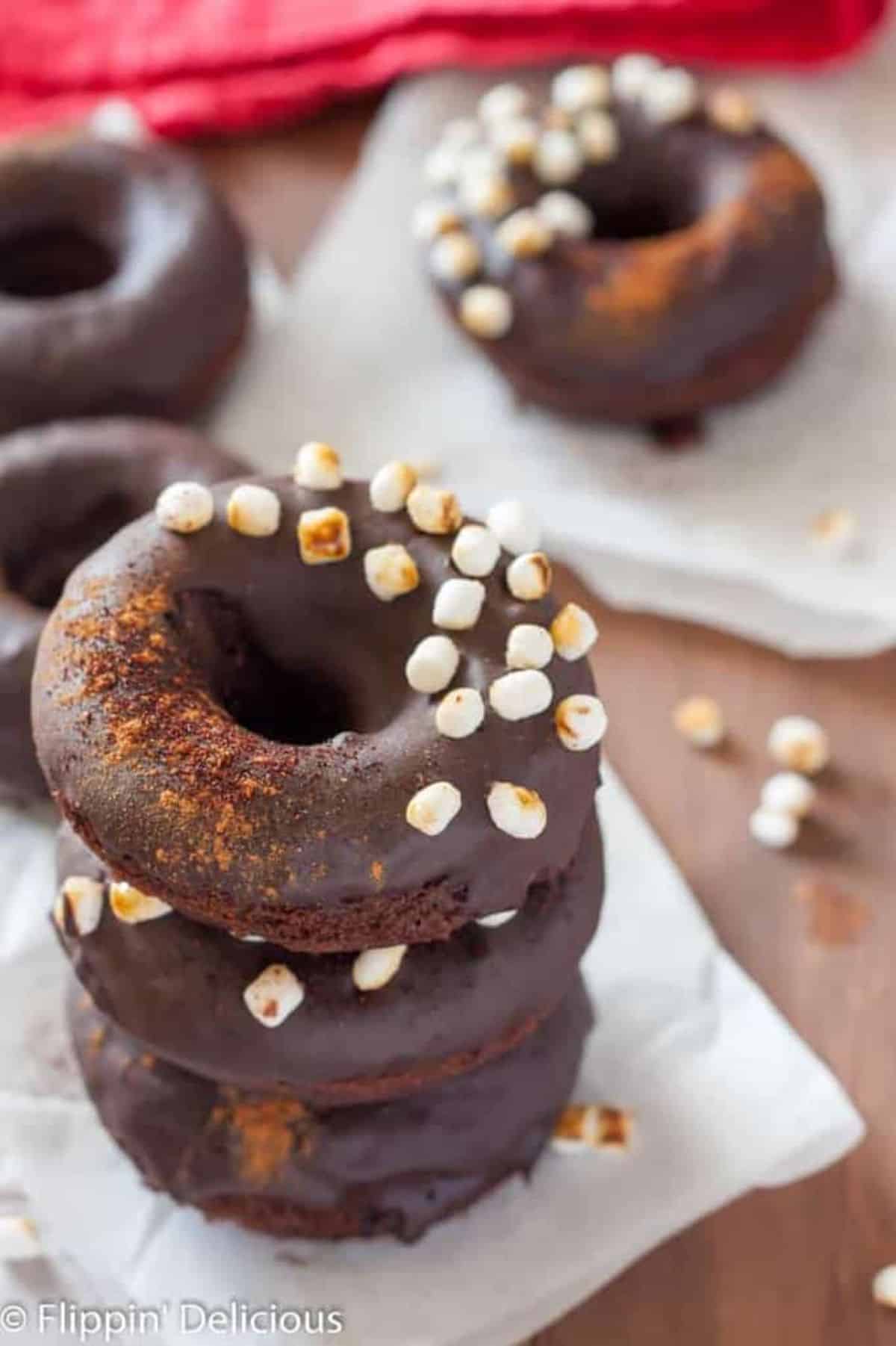 Spice up your day with these dairy-free, gluten-free Mexican Hot Chocolate Donuts. Infused with warm spices like cinnamon and a hint of cayenne, these tender treats offer a rich chocolate flavor with a kick.
Topped with a dusting of powdered sugar, they deliver both sweetness and spiciness for a truly unique experience.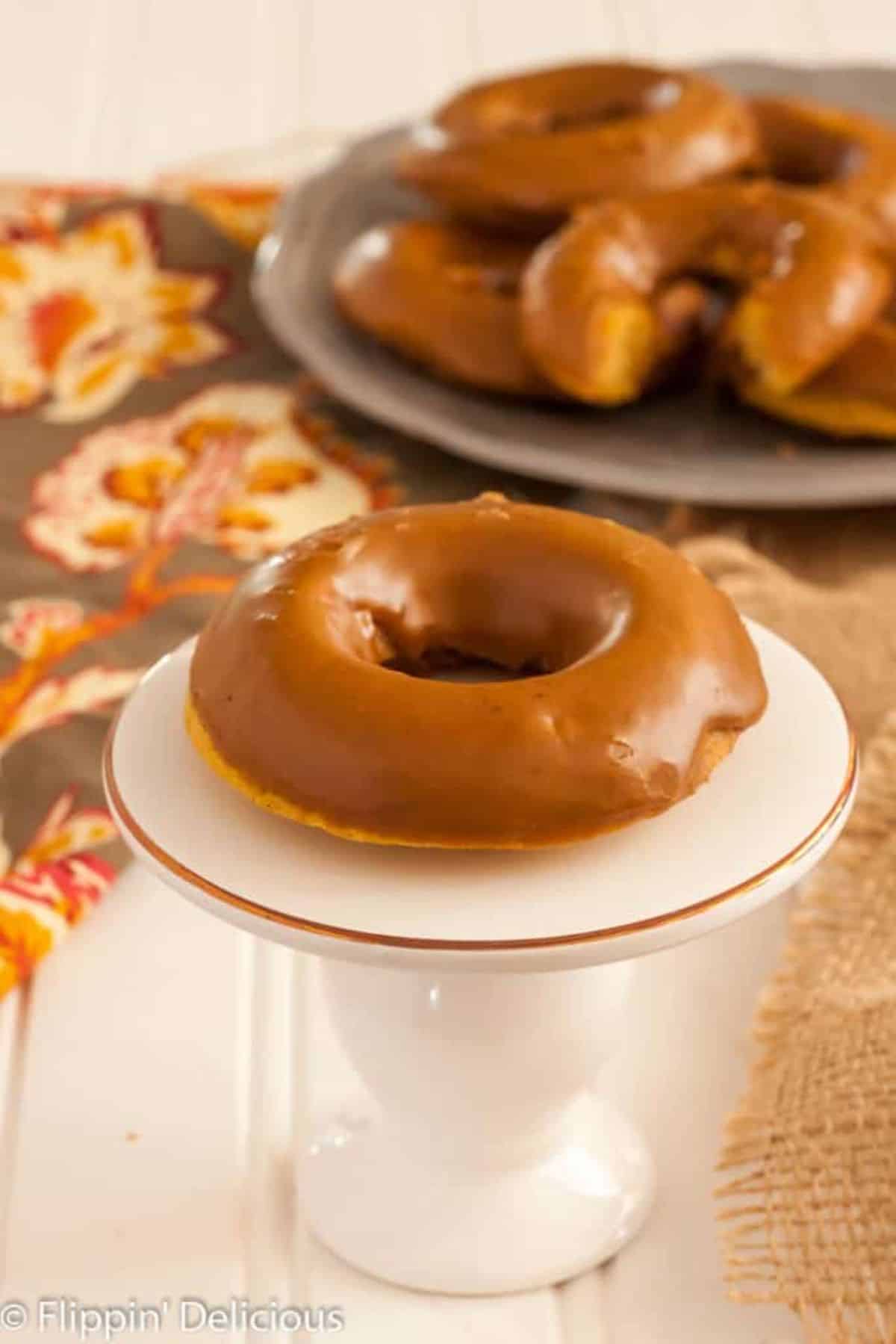 Fall in love with the autumn flavors with these gluten-free Pumpkin Spice Latte Donuts. They contain pumpkin, various spices, and a bit of coffee.
These delicious donuts have a creamy glaze and a sprinkle of cinnamon. You'll lose yourself in this cozy indulgence that captures the essence of a pumpkin spice latte.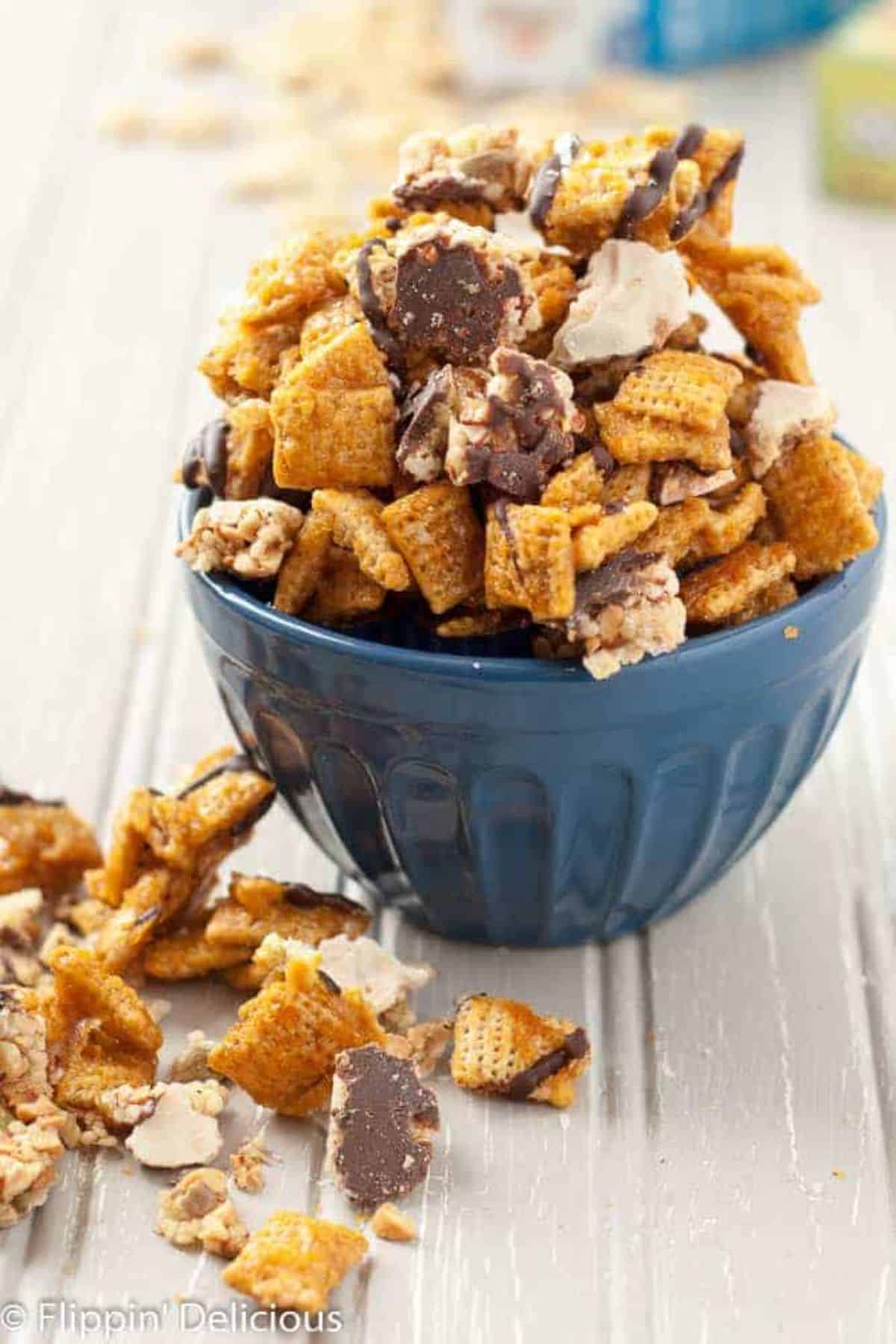 Satisfy your sweet and salty cravings with this gluten-free Salted Caramel Chocolate Chex Mix.
Crunchy Chex cereal, pretzels, and nuts are coated in caramel and drizzled with melted chocolate.
Finished with a sprinkle of sea salt, it's a tempting blend of textures and flavors that will have everyone asking you to bring this dish to their next celebration. Obviously, not suitable for those with a peanut allergy.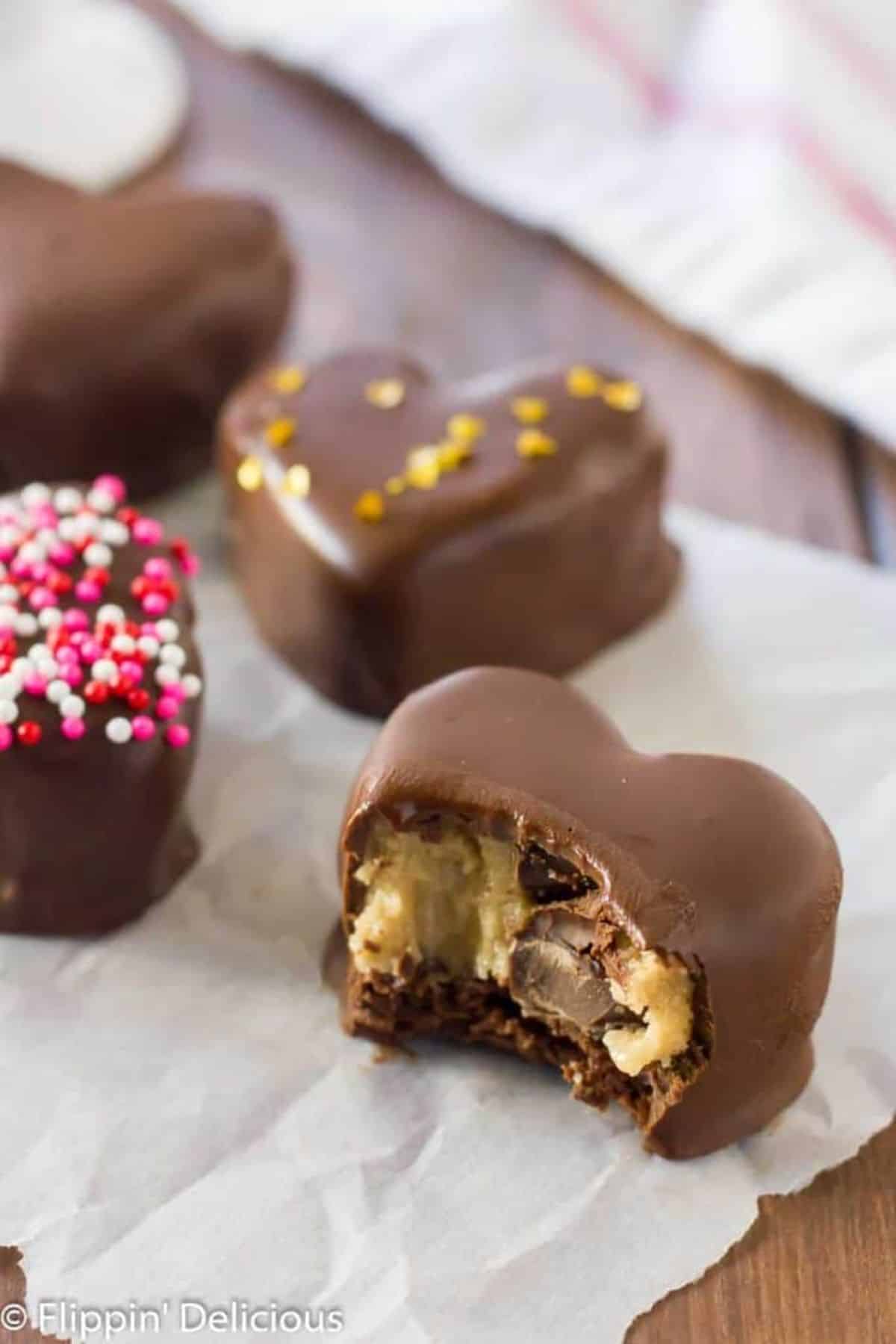 These gluten-free Cookie Dough Brownie Truffles are easy to make, and they taste amazing. Fudgy brownie centers are enveloped in a layer of creamy cookie dough and coated in rich chocolate.
There's nothing better than chocolatey richness, buttery cookie dough, and fudgy brownie goodness, creating a bite-sized treat that's hard to resist.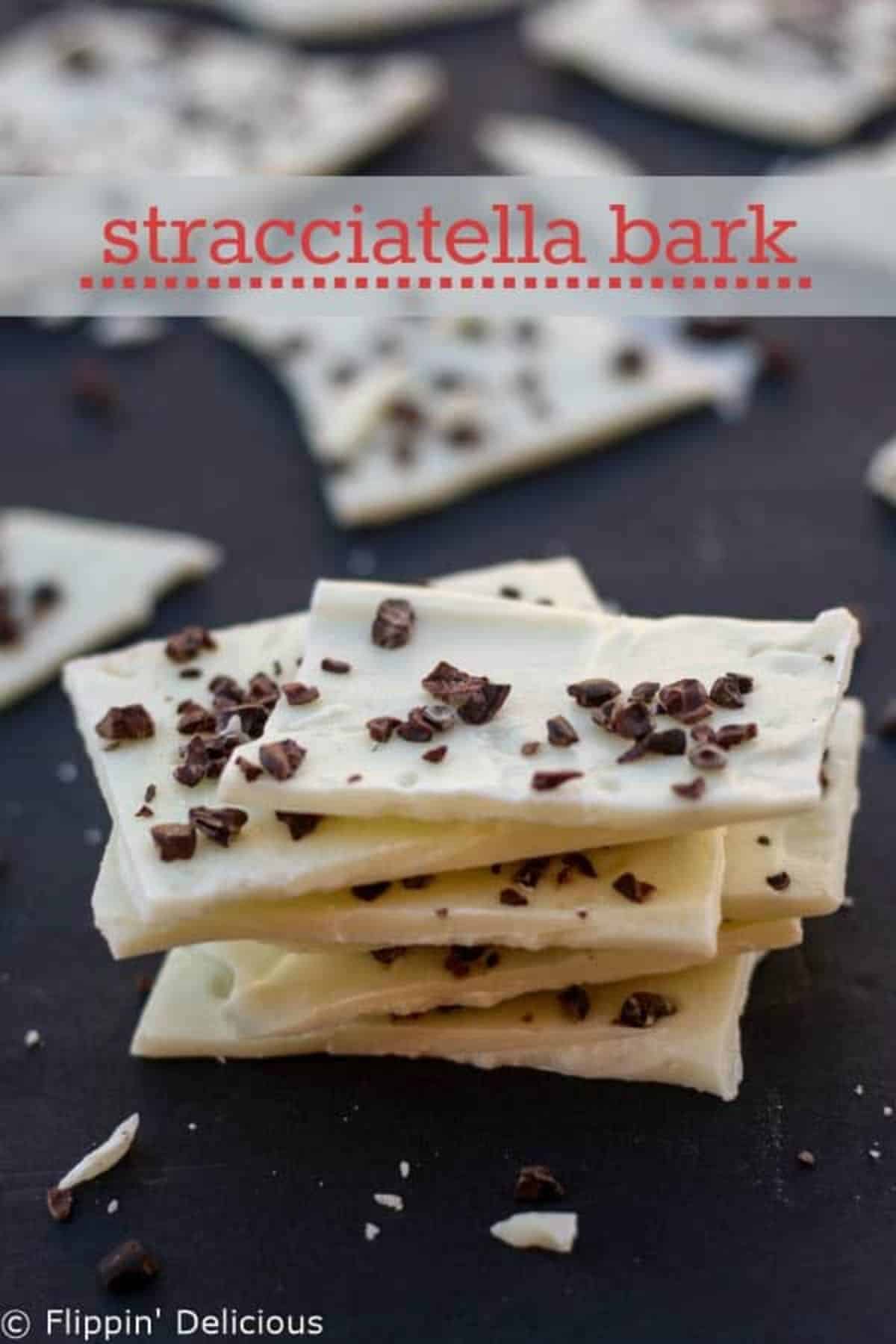 If you want to create an elegant birthday treat, go with the gluten-free White Chocolate Bark.
Creamy white chocolate is studded with cacao nibs, providing a delightful crunch and a hint of bitterness.
The combination of smooth sweetness and the earthy notes of cacao nibs creates a delicious treat that will blow your mind.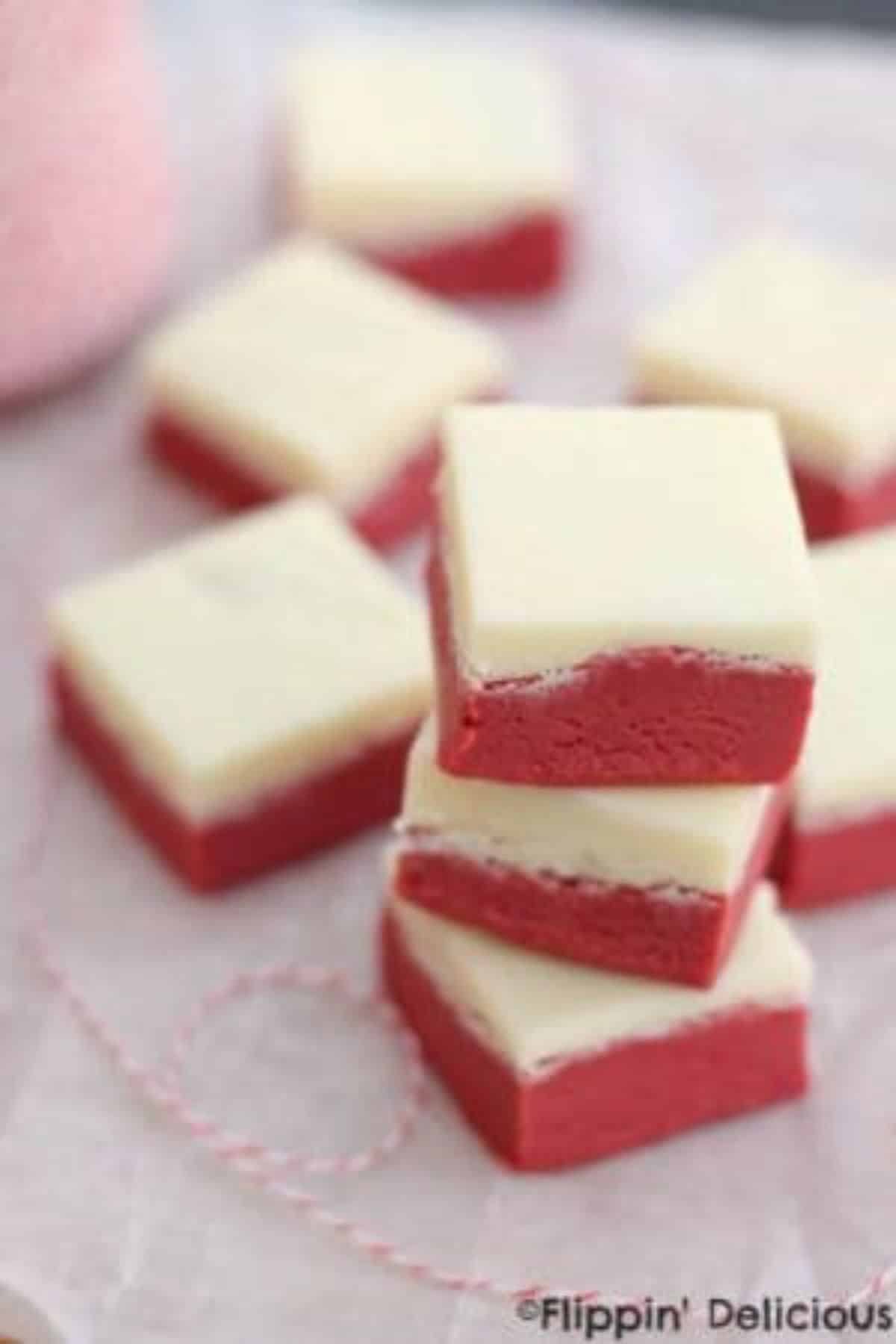 Red Velvet and fudge in one bite?
Yes, please!
Get into these gluten-free Red Velvet Fudge bars.
With its vibrant red color and tangy cream cheese flavor, it's one of the best gluten-free birthday ideas out there. The smooth and creamy texture, coupled with the slight taste of cocoa, makes this fudge perfect in every way.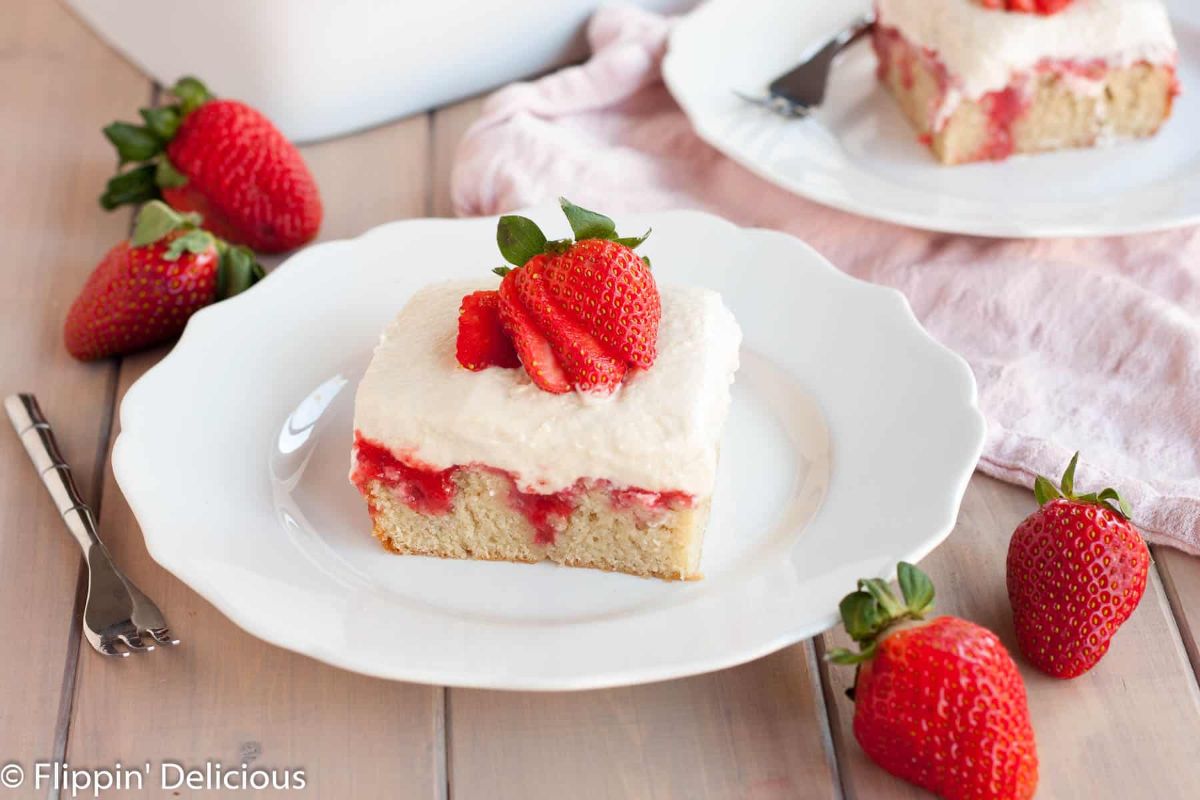 Want sweet, light, and fresh? Look no further than this dairy-free, gluten-free Strawberries, and Cream Poke Cake.
It's a moist vanilla cake infused with strawberry sauce and topped with a fluffy coconut cream frosting. Allow yourself to savor the tasty combination of cake, juicy strawberries, and creamy frosting.
Final Thoughts
Discovering delicious gluten-free birthday ideas opens up a world of flavors and possibilities. While a gluten-free diet might actually seem restrictive, any recipe that calls for wheat flour can easily be modified to make exciting birthday recipes in a snap.
Embrace gluten-free baking, whether due to gluten intolerance, Celiac, or health concerns, and create memorable moments with these delectable treats that will satisfy all taste buds, even if the rest of the guests at the party aren't gluten-free themselves.