Creating desserts using gluten-free ingredients is a great way to eat healthier while still enjoying the sweets you love. While using gluten-free ingredients won't eliminate sugar and half your caloric intake, it will increase the fiber you obtain through your tasty treat.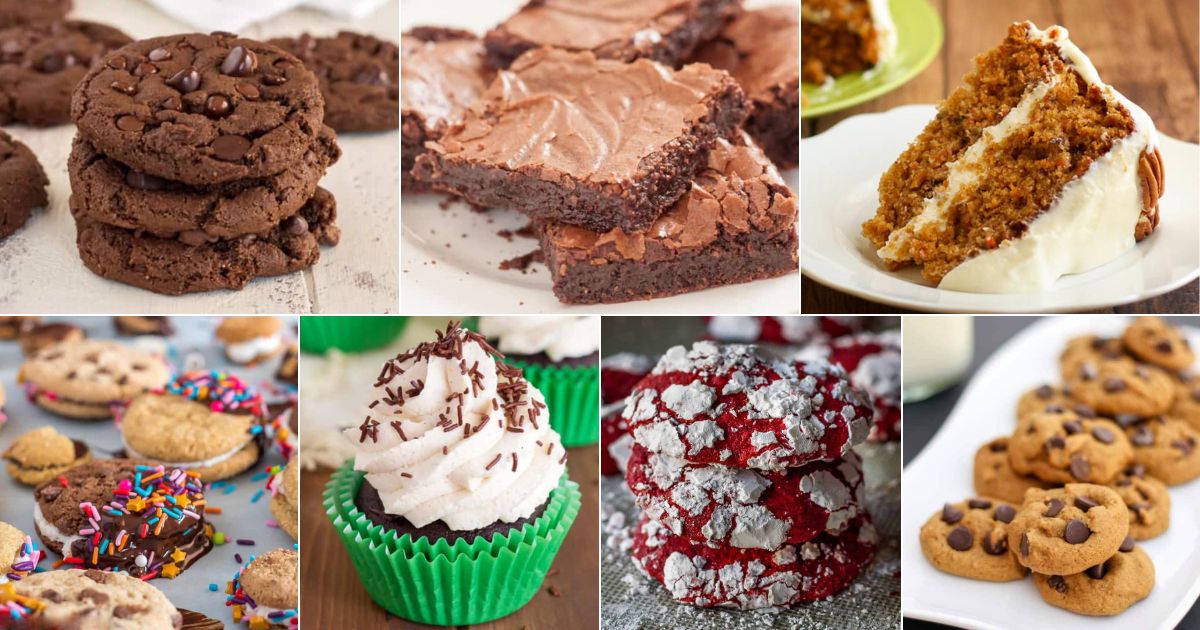 We are covering tips for which dishes to make gluten-free, how to substitute ingredients properly, and sharing a long list of 31 different desserts that utilize gluten-free ingredients.
Here are 31 gluten-free sweets that will allow you to satisfy all the sweet tooths in your family.
Jump to: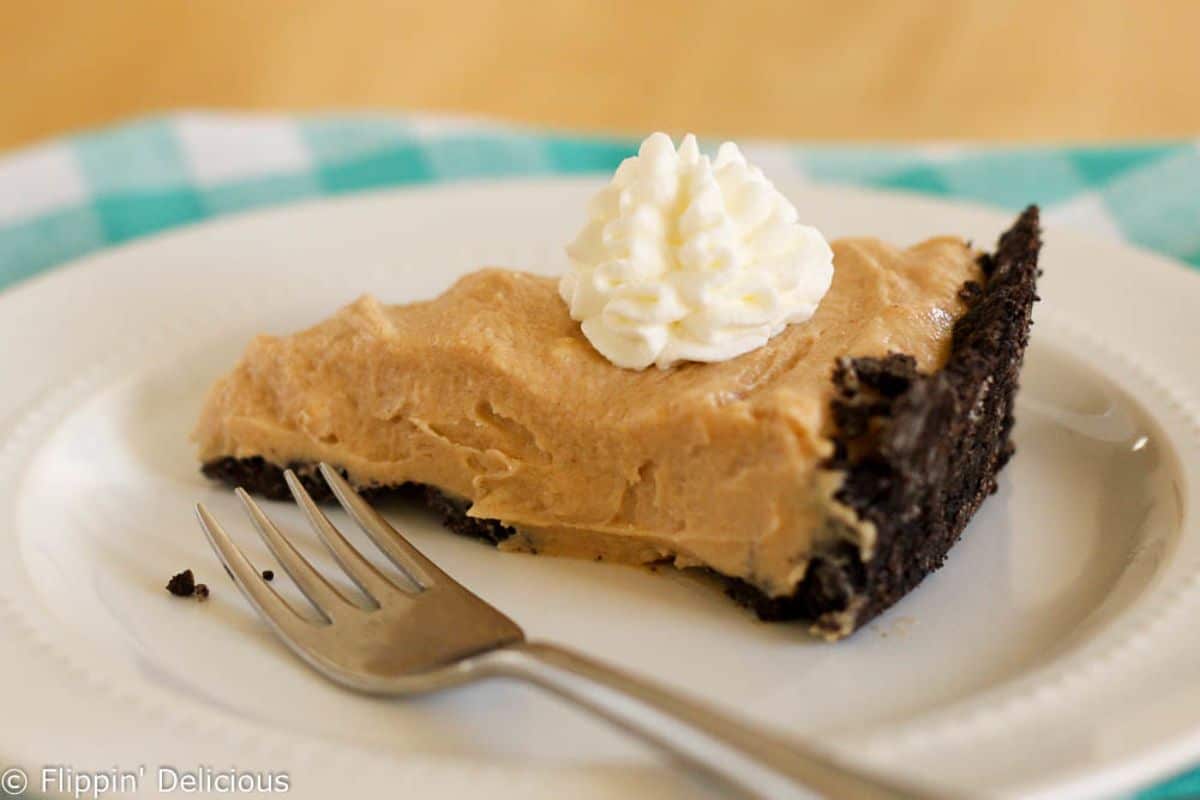 First off on today's list, we have a creamy pie featuring a delicious peanut butter filling and a crunchy cookie crust. This recipe utilizes a cookie dough batter to create a unique chocolate cookie crust to hold your peanut butter pie filling.
It is no secret that peanut butter and chocolate go well together, and this recipe takes that combination into the unexplored context of a cream pie.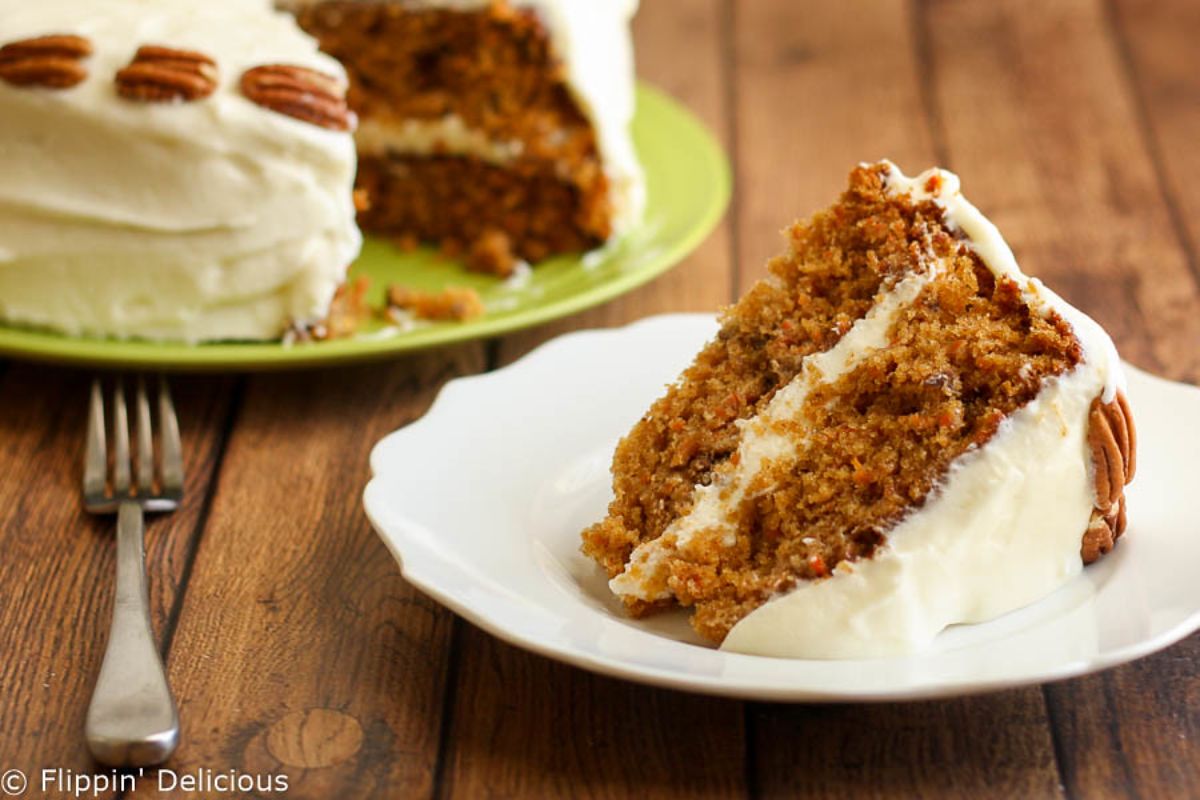 This carrot cake takes a traditional buttercream frosting and slathers it onto a sweet carrot cake base. You and your guests will enjoy this recipe for its potent brown sugar spice and crunchy pecans.
Simply replacing flour with one of several substitutes will turn this usually gluten-based dish into a gluten-free one. Switching from gluten-based to gluten-free ingredients is as simple as switching out your starting point.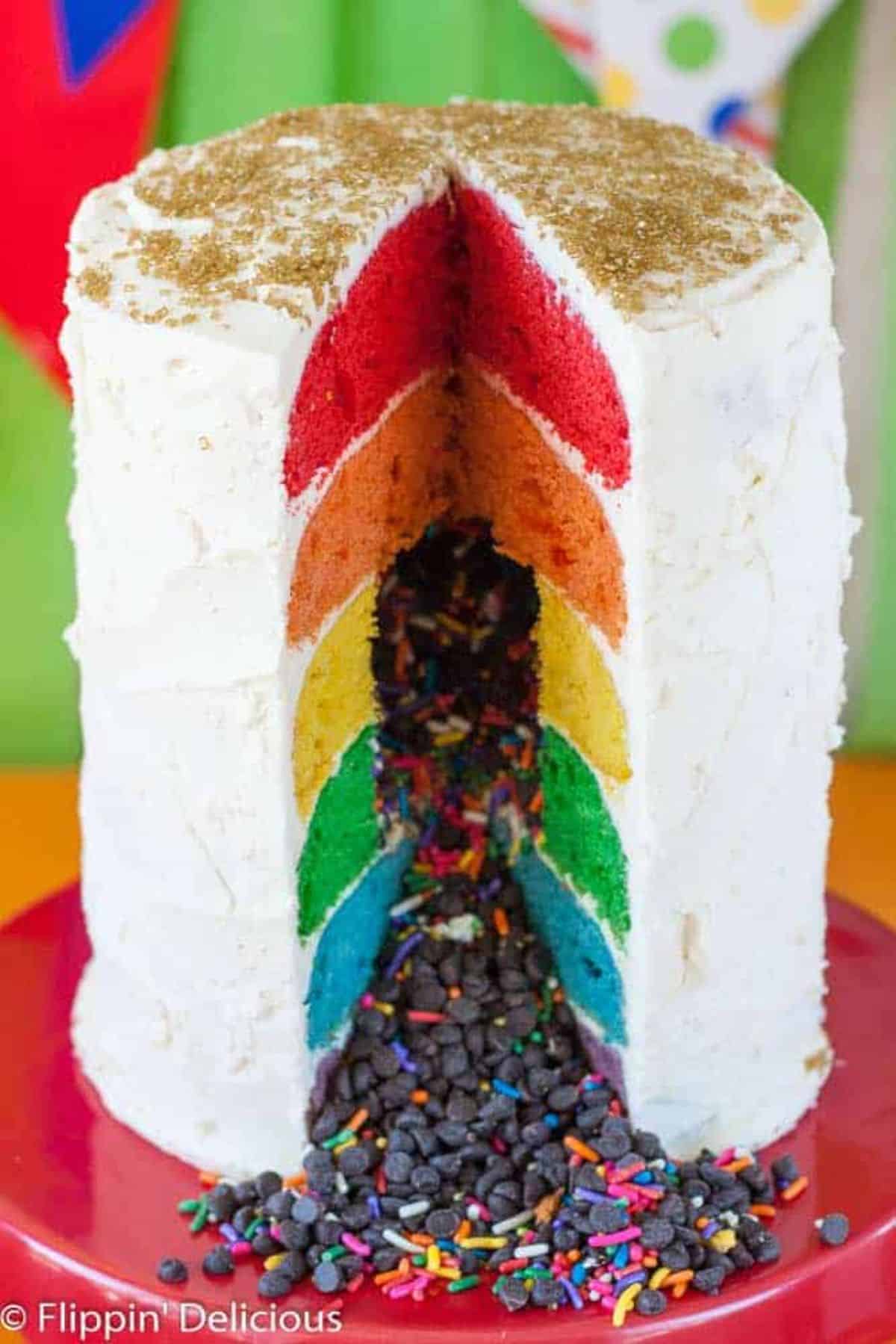 Whether your daughter is really into rainbows or you just enjoy saturation, this colorful cake will not disappoint. This multi-layered cake uses a different food coloring on each layer and tops it off with a delicious buttery frosting.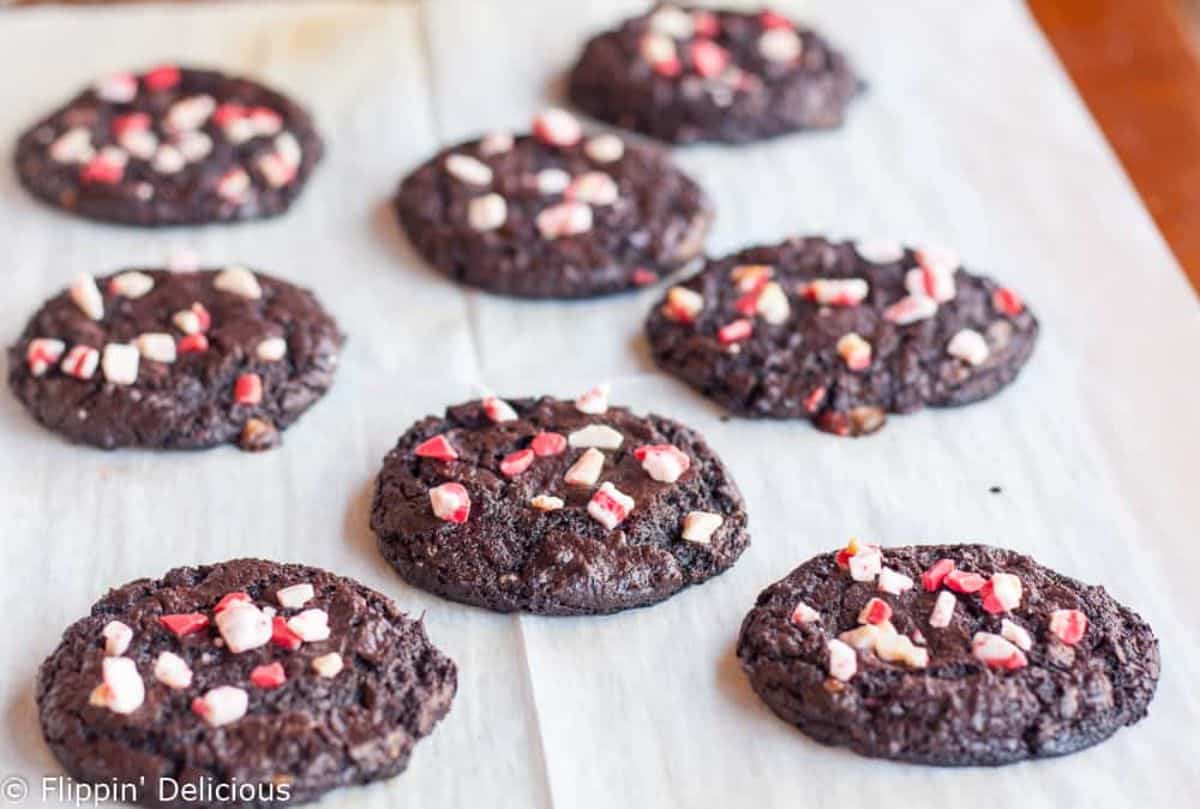 Of the gluten-free sweets on today's list, these cookies are one of my personal favorites. This recipe takes the idea of a chocolate and mint cookie like a Thin Mint but uses natural, gluten-free ingredients for a healthier (and tastier) result.
The peppermint adds an extra bit of kick for a more robust flavor. This addition also allows for better theming if you want to make these cookies for the holiday season.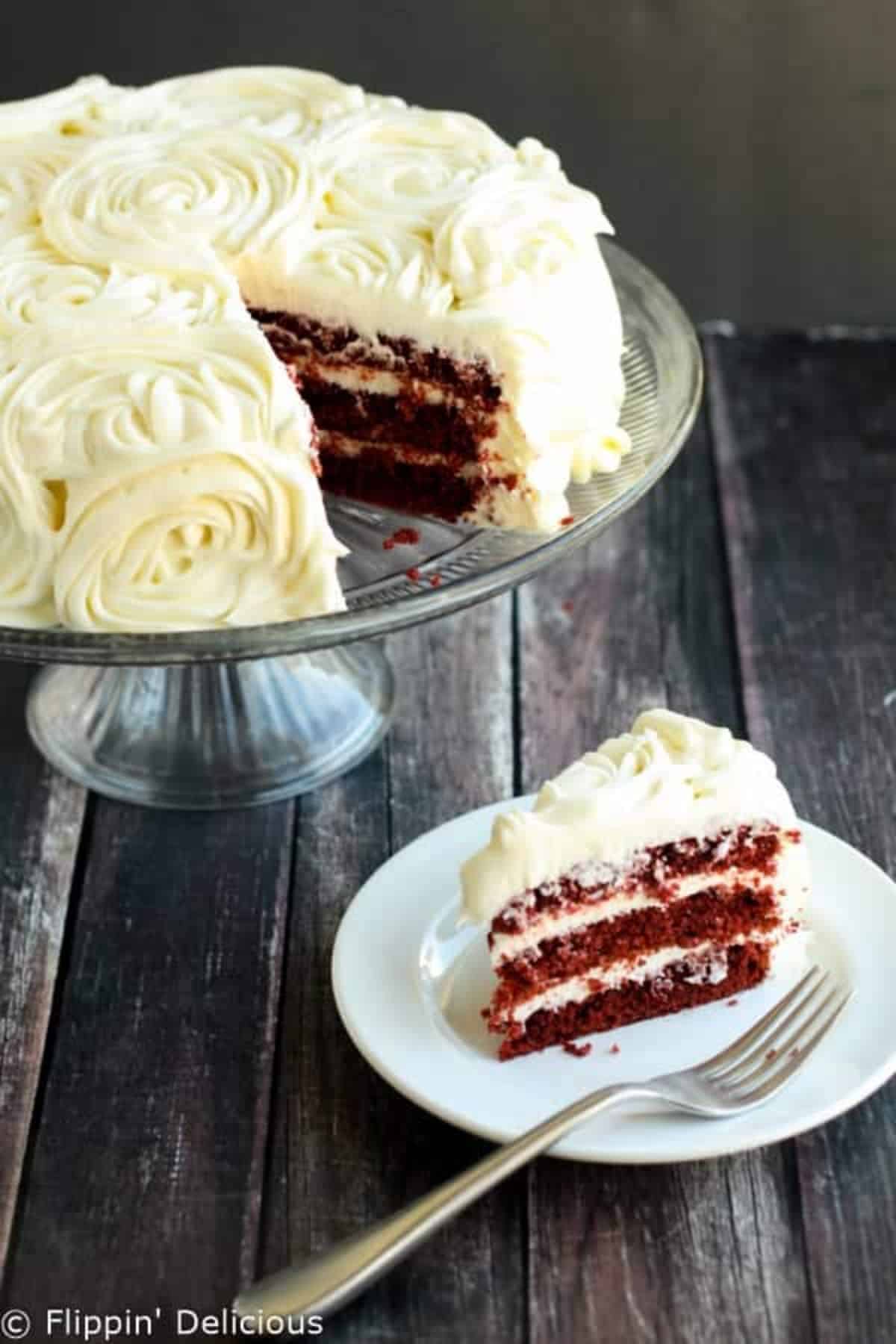 This velvet cake recipe stacks three consecutive layers of gluten-free cake batter to create a varied chocolate experience. I like that this recipe creates a moist cake that still stands firm enough not to collapse.
Different gluten-free recipes will call for different substitutes, so it is good to know that you can always alter gluten-based recipes with replacements to fit your diet. This option avoids gelatin and instead chooses to replace its flour with gum.
This replacement helps keep a similar consistency to flour-based desserts.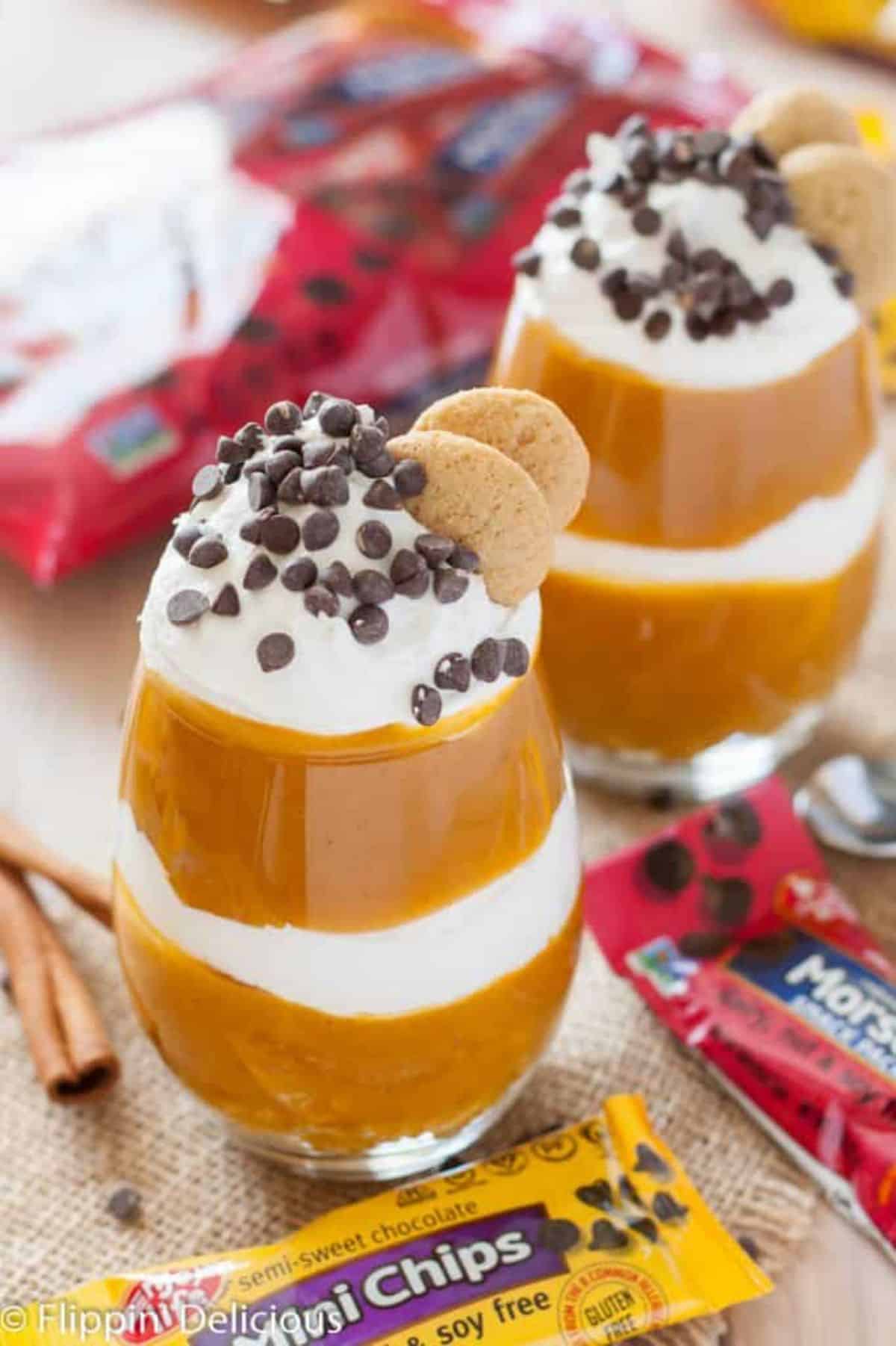 This gluten-free recipe is lovely because it doubles as a dairy-free vegan recipe. If you are hosting a party and unsure of allergies or other dietary restrictions, this pumpkin pudding is a safe bet for you to make. After all, who doesn't like pumpkins?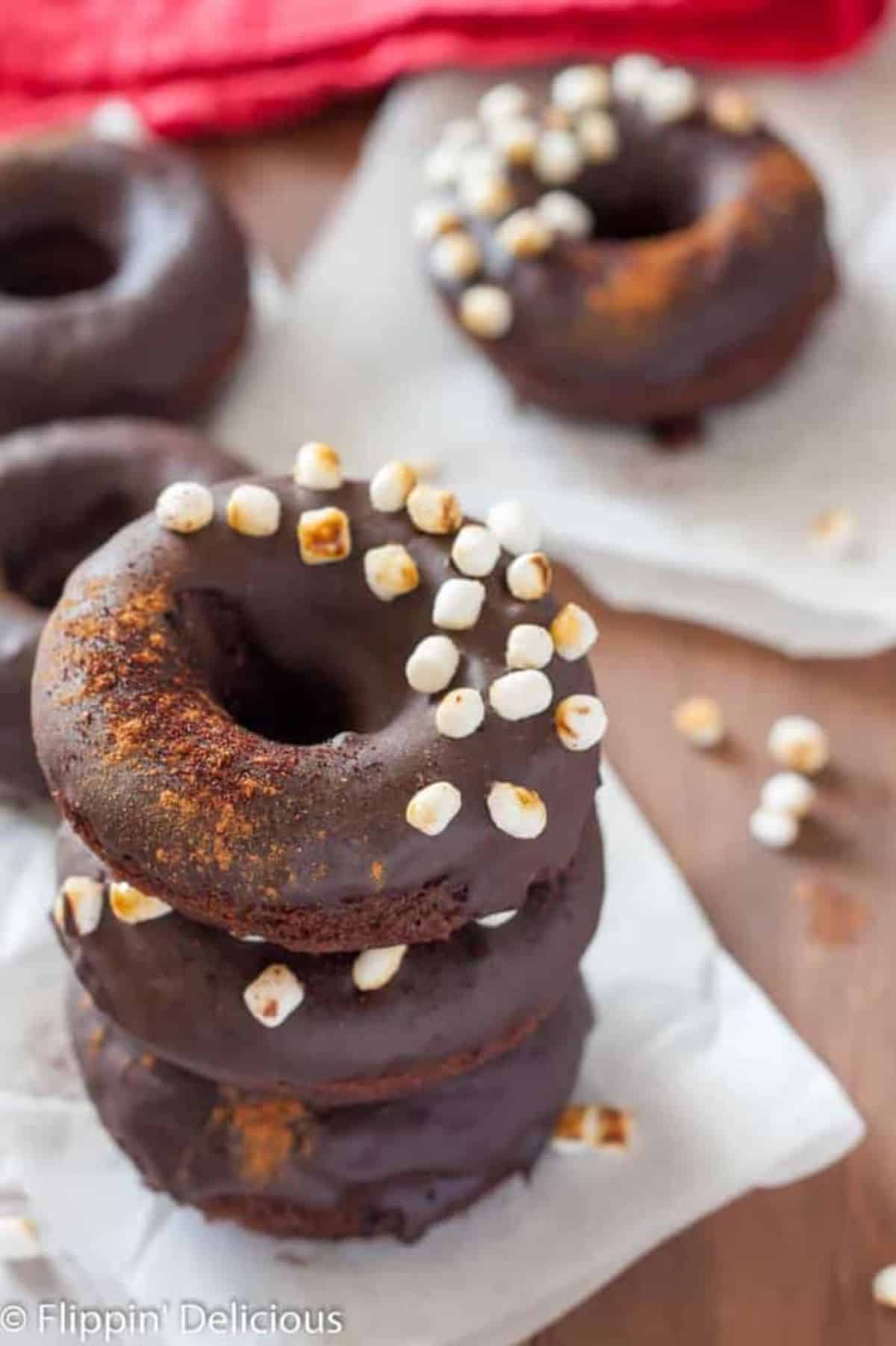 As the name of this recipe implies, these donuts are best served warm. Embrace the chocolate and marshmallow goodness by pairing the treat with a nice glass of milk.
While a dessert with chile seasoning is not something for everyone, those who enjoy a taste of Mexican culture will enjoy this tasty treat.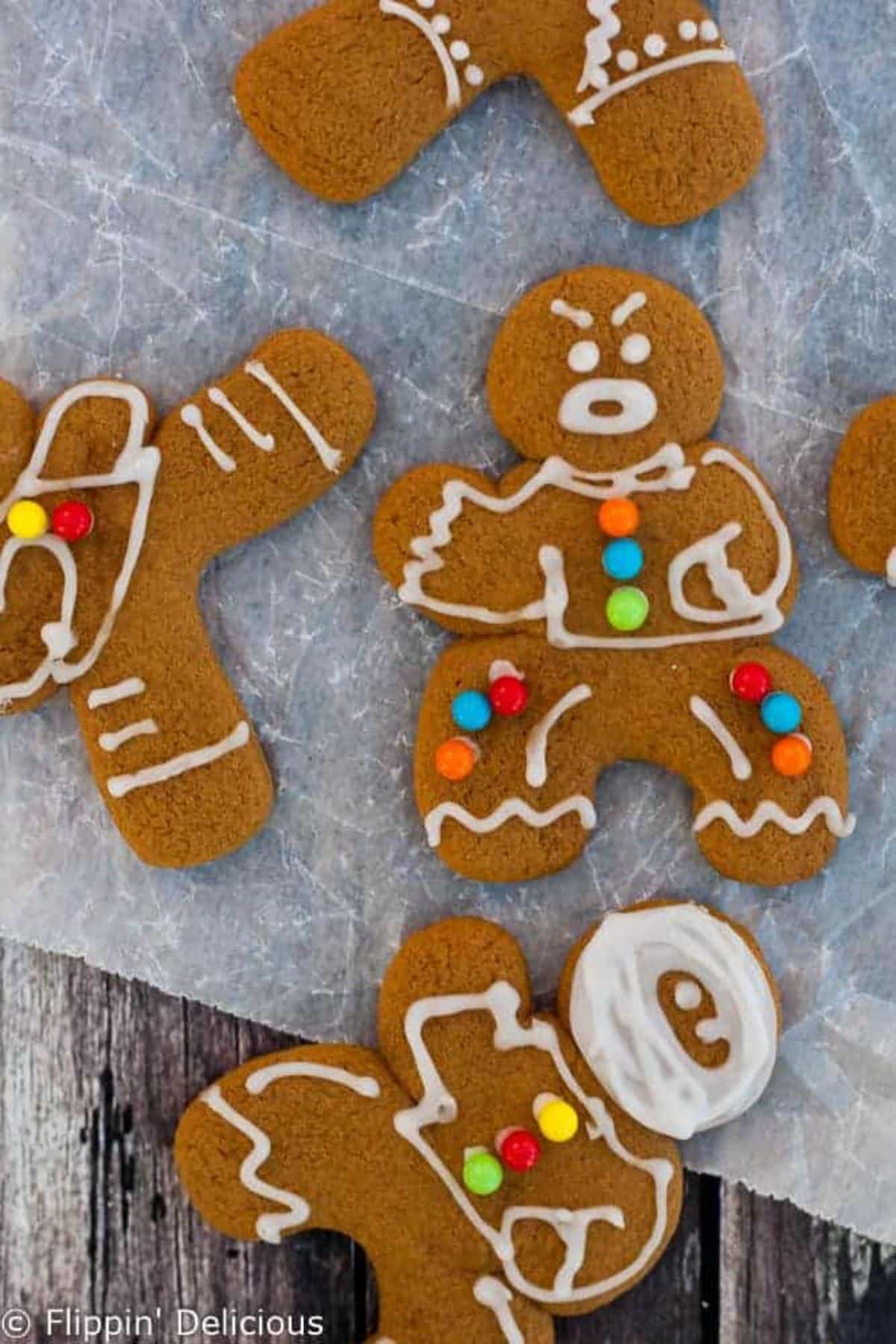 Enjoy this fun twist on the traditional gingerbread man recipe by baking with your loved ones. Small children and adults alike can embrace the tradition of baking cookies while still getting a bit creative.
This recipe incorporates some unorthodox choices like xanthan gum and vegetable shortening alongside the tried and true cinnamon, nutmeg, and ginger spices.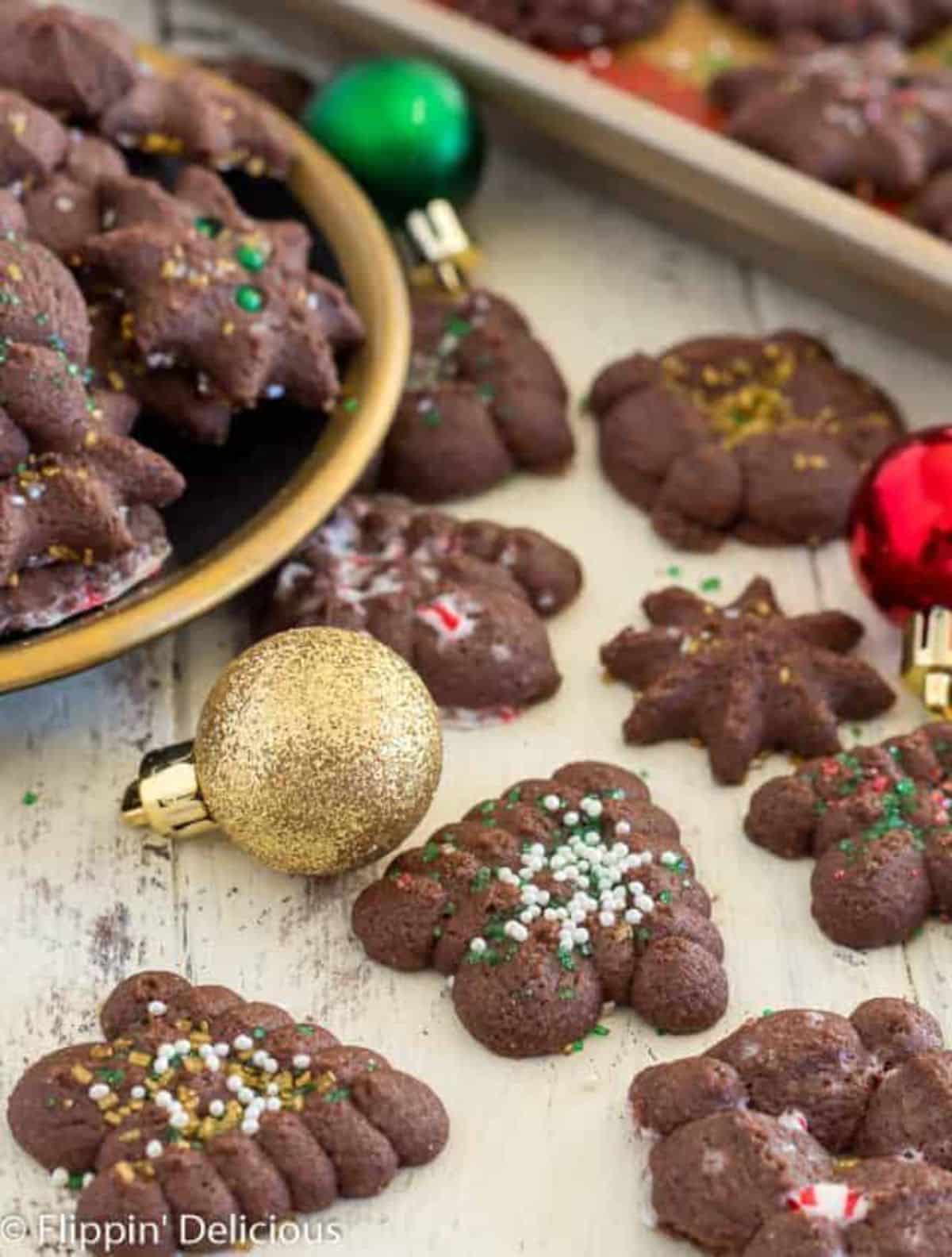 Like any spritz cookie recipe, this one allows you to customize whatever shapes you choose to press. I like this particular recipe because it offers dairy-free and vegan alterations alongside the original recipe.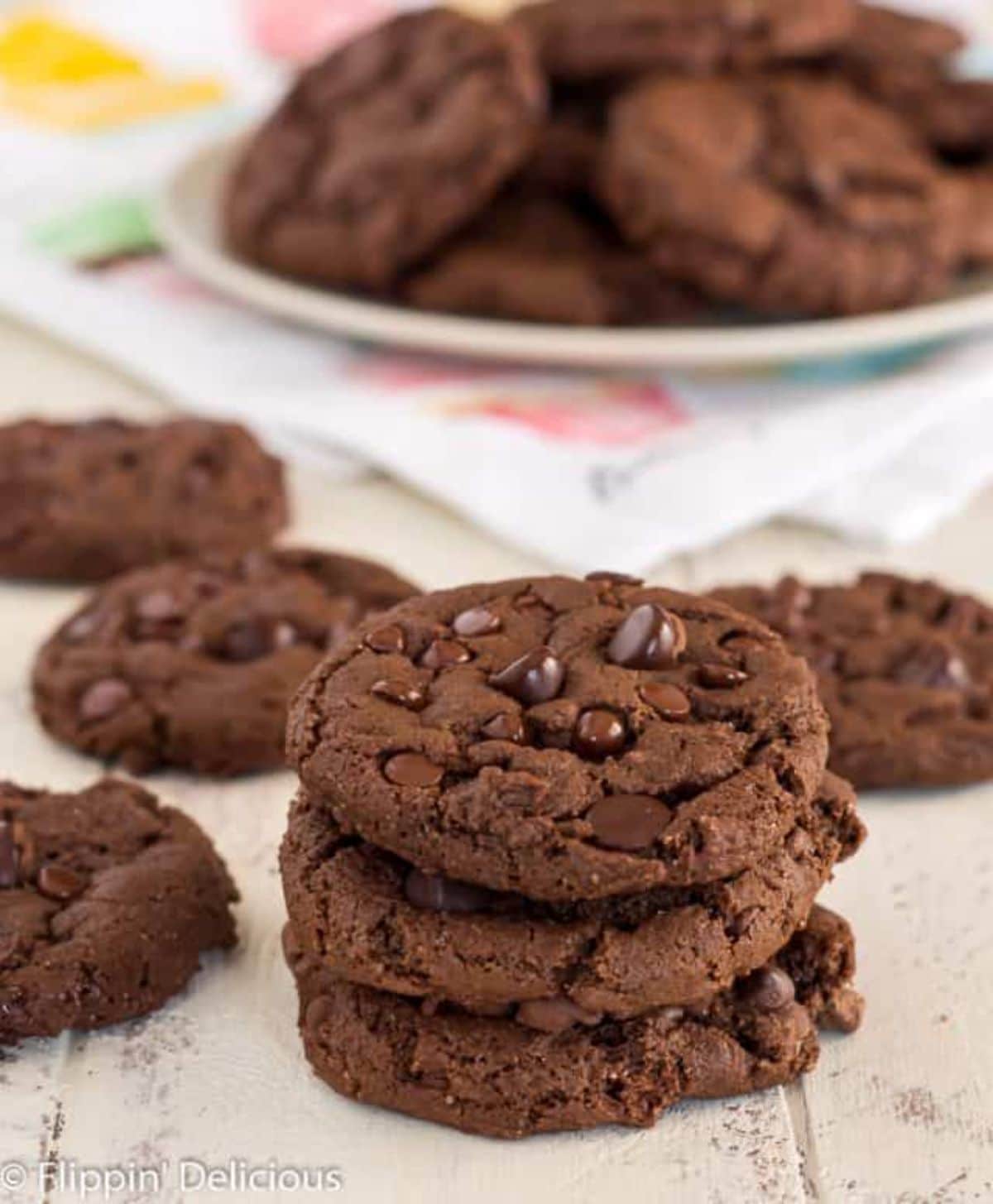 This cookie recipe is for you if you or your loved ones are big on chocolate. Enjoy multiple facets of chocolate, perfect for any coco-lover you know.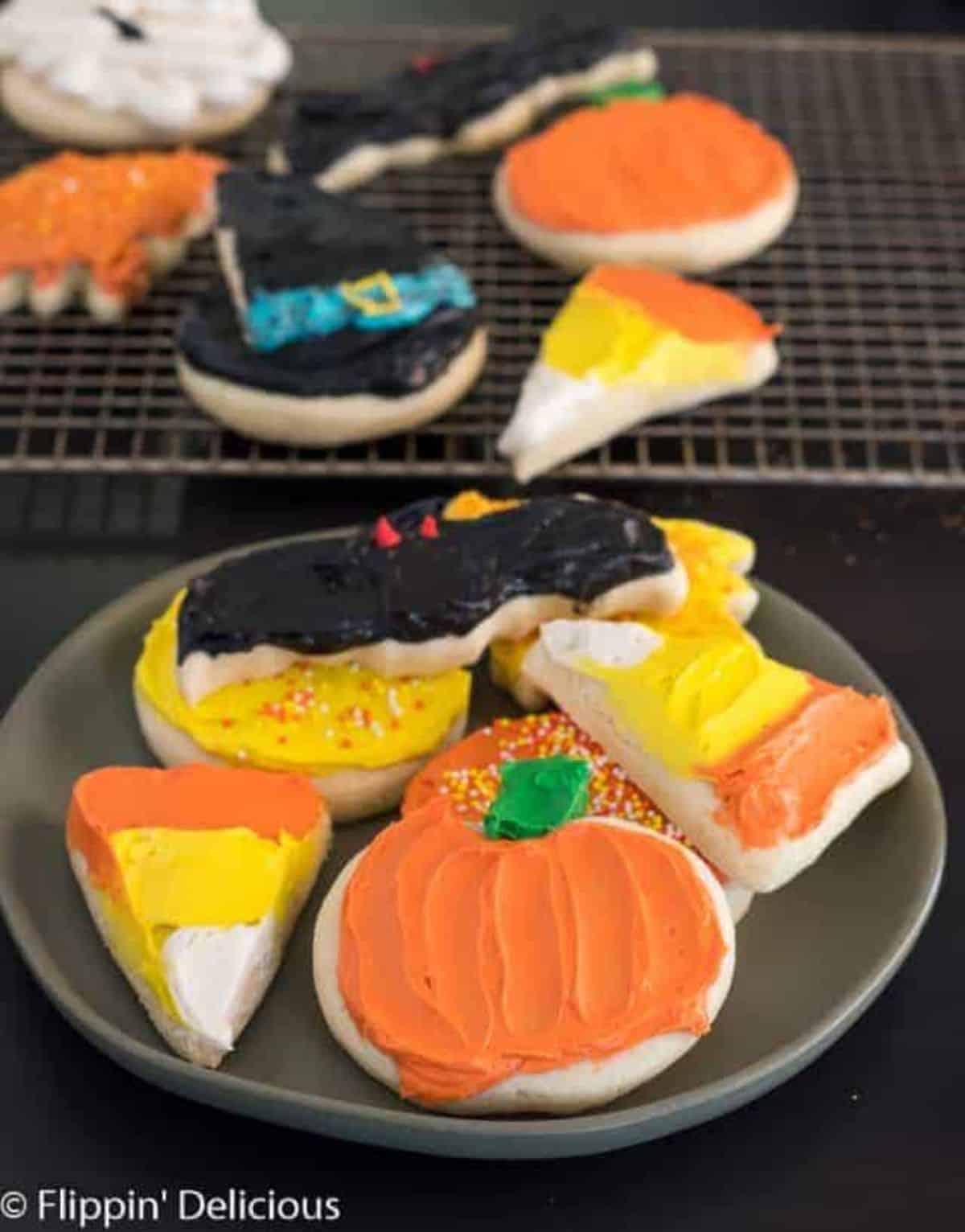 These gluten-free cookies are great because they utilize a terrific frosting recipe. Frosted cookies are my favorite because of their innate moisture and more robust flavors. These spooky-themed cookies are a perfect example of what makes holiday cookies so tasty.
By switching from flour-based cookies to a gluten-free base, the end result is a cookie with much more fiber in it. Gluten-free desserts like these cookies tend to be higher in fiber by replacing flour with either gum or gelatin.
Fiber content is terrific for gastric health and the processing of sugars. Fiber works to break down complex sugars and offset excess blood sugar spikes. Fiber also works to lower the risk of heart disease.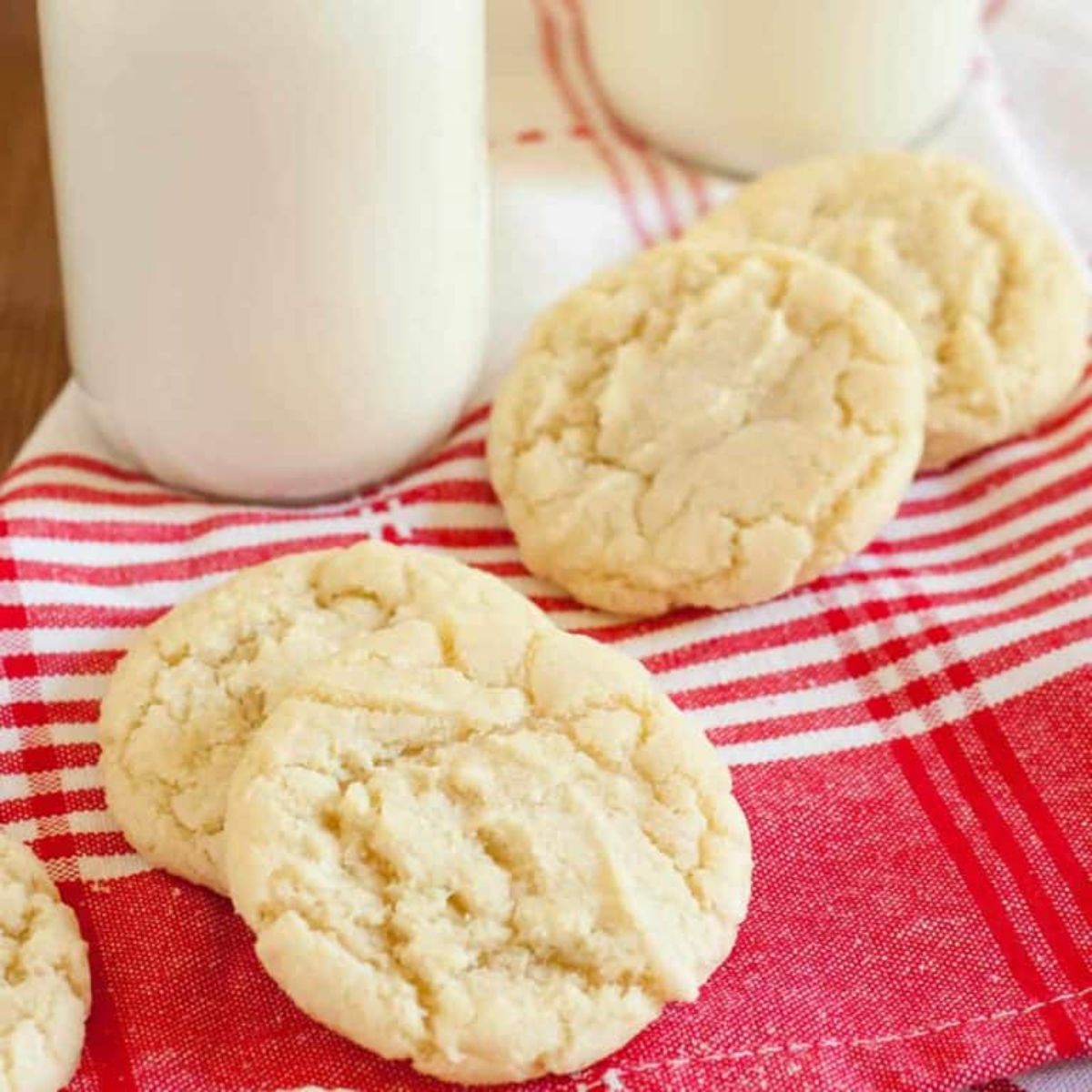 While cookies are notoriously one of the more straightforward desserts to bake, this recipe takes the convenience one step further. Drop cookies don't require any rolling or chilling of the dough, and this recipe utilizes that feature to create incredibly chewy results.
Alongside the ease of difficulty, these sugar cookies will make your mouth water through their sugary mixture and warm insides.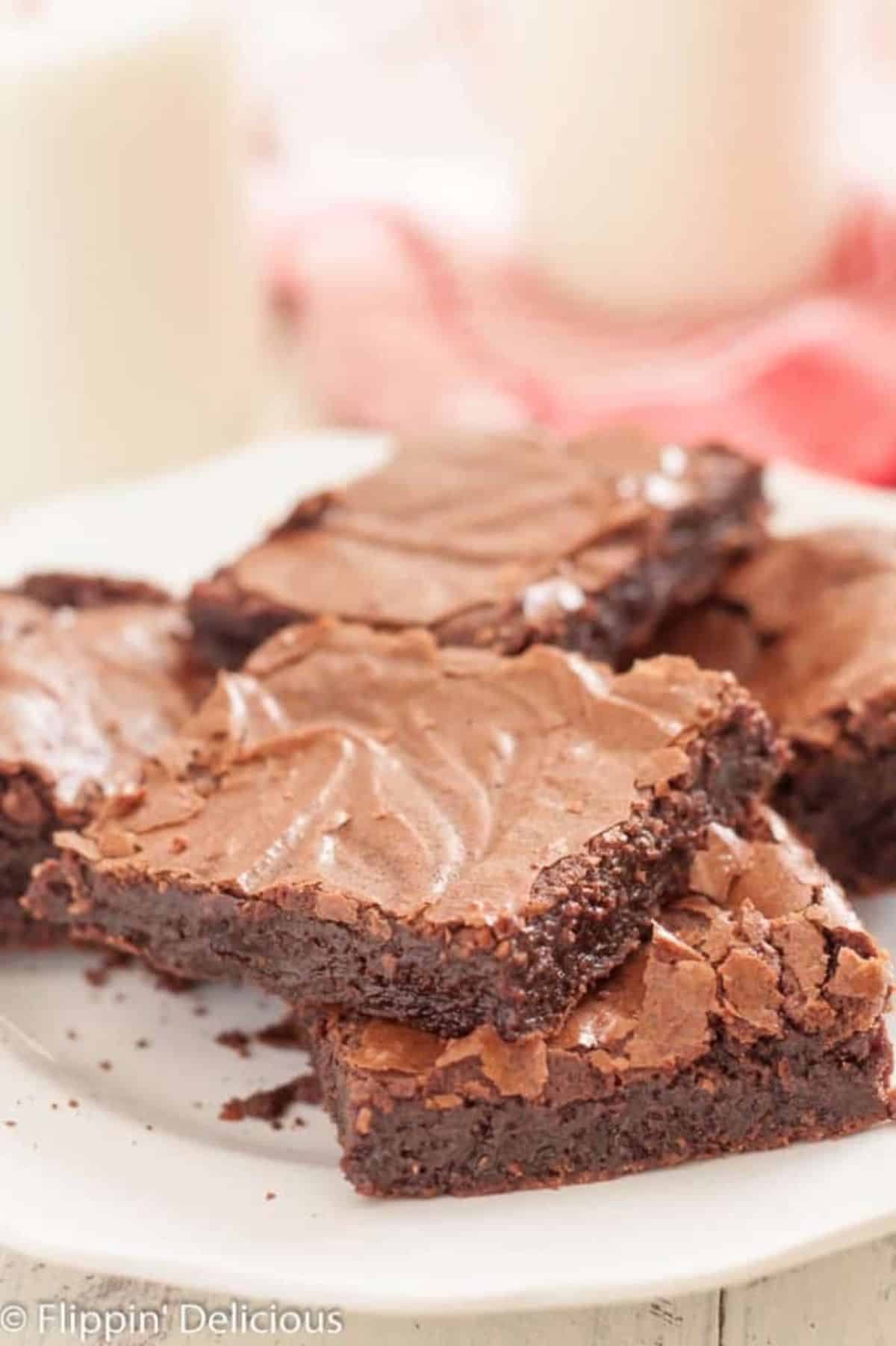 These are easily the best gluten-free brownies you can find. This recipe is incredibly rich with fudge and cocoa powder.
I like this particular recipe because the creator got the timing correct. In addition, this recipe brings the perfect flakey top to my brownies without burning them in the pan.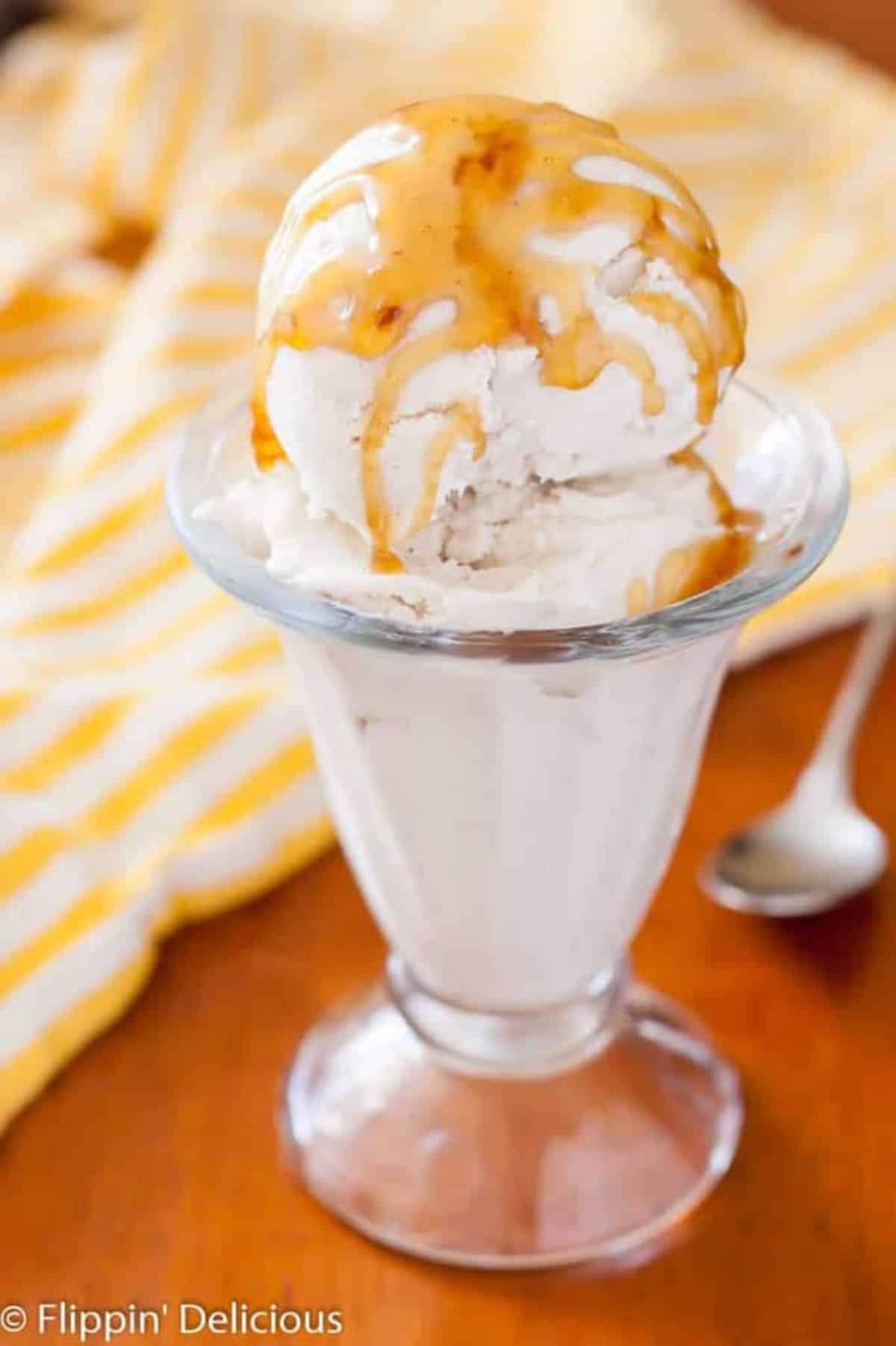 Ice cream typically isn't a dessert most people think to make. However, this recipe stands out because it is easy to understand and does not require an ice cream machine for you to tackle it.
Reap the benefits of your labor when you take a bite of this honey-sweet ice cream mixture. This recipe is perfect for making any warm day just a little bit more cool.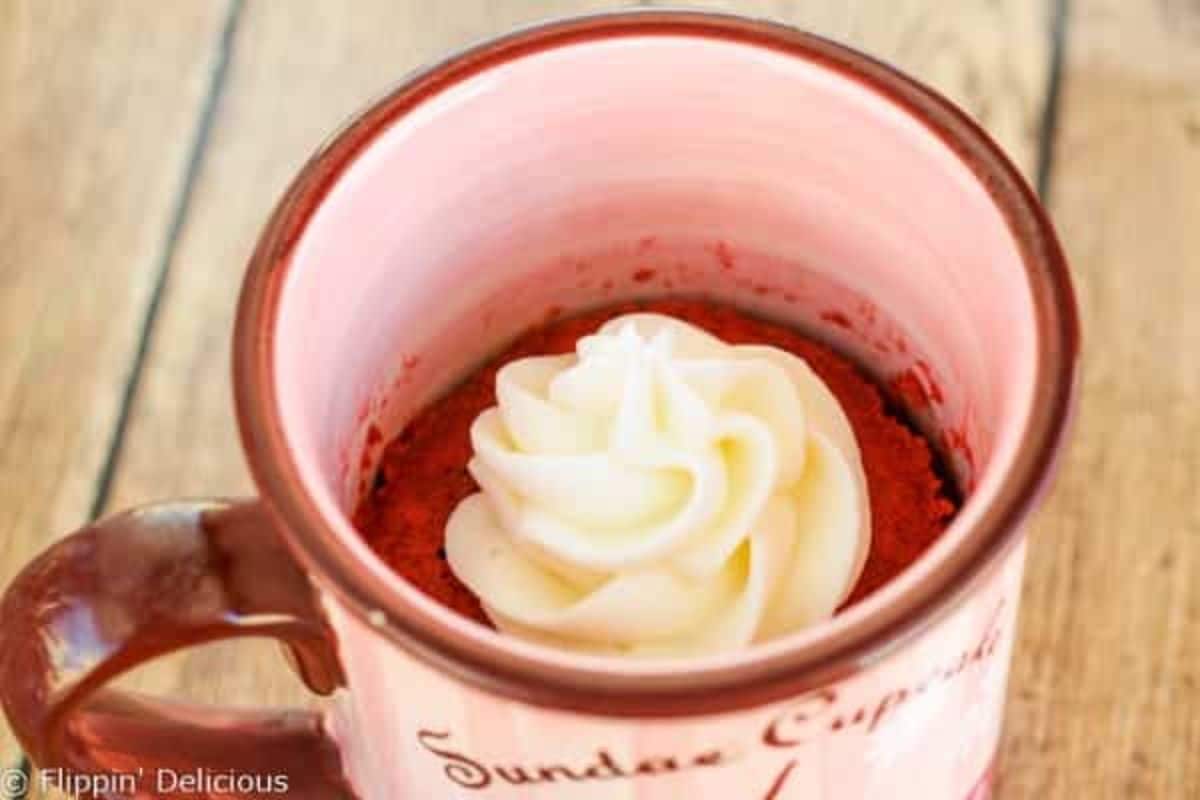 This recipe is terrific for those on the go. After gathering your ingredients, this mug cake takes just minutes to run through the microwave.
I like this recipe because it is a diverse batch of ingredients and flavors bunched together for a tasty treat. When you take a bite out of this mug dish, you never know quite what flavors you're going to get.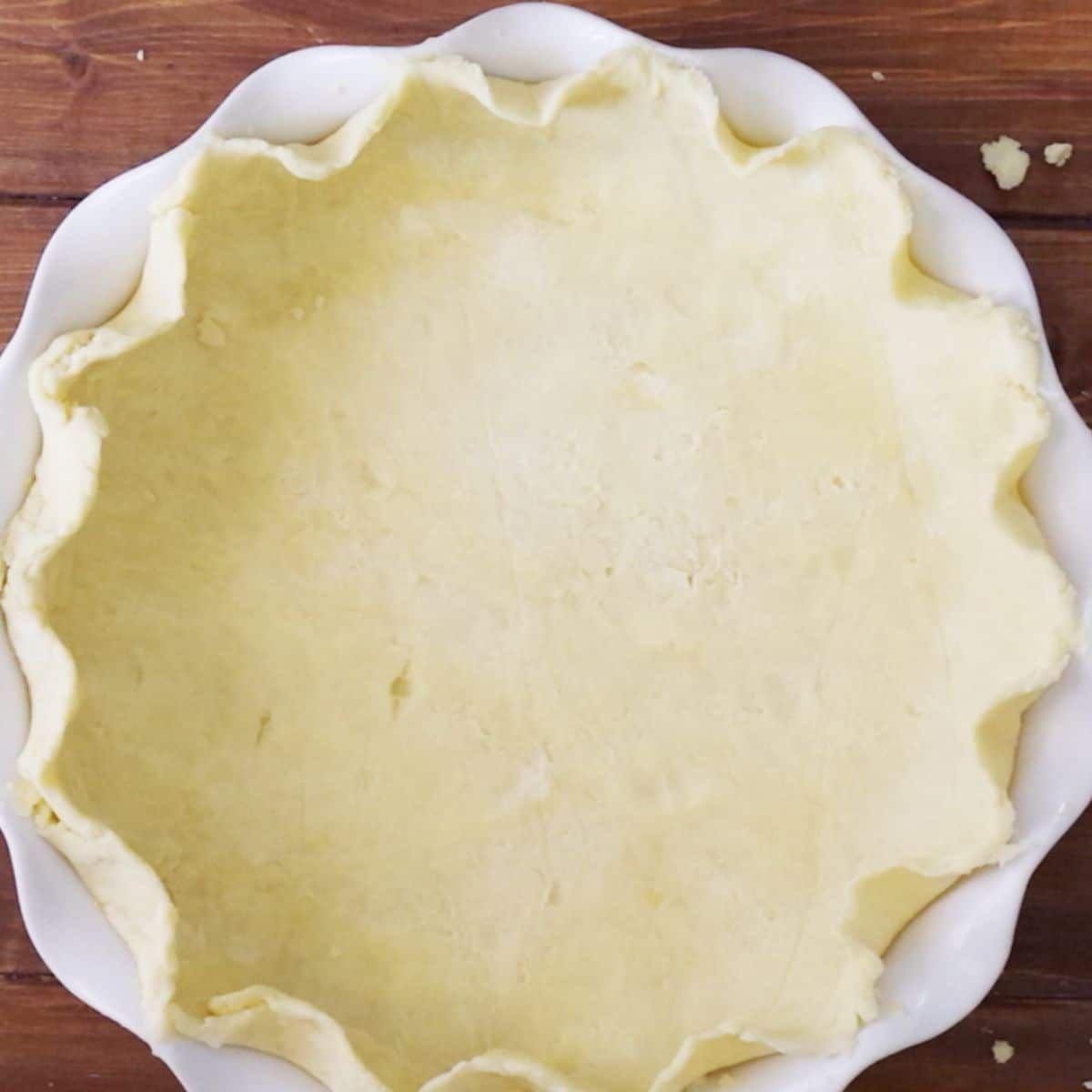 While not a recipe for any one dish, you can pair this pie crust recipe with any dessert you choose. You can even use this recipe for a savory pie, such as a pot pie crust.
This recipe is great to have on hand if you know you will be hosting an event soon. I find I do a lot of baking when the holidays come around, and it is easier to account for various diets if you make your crust gluten-free.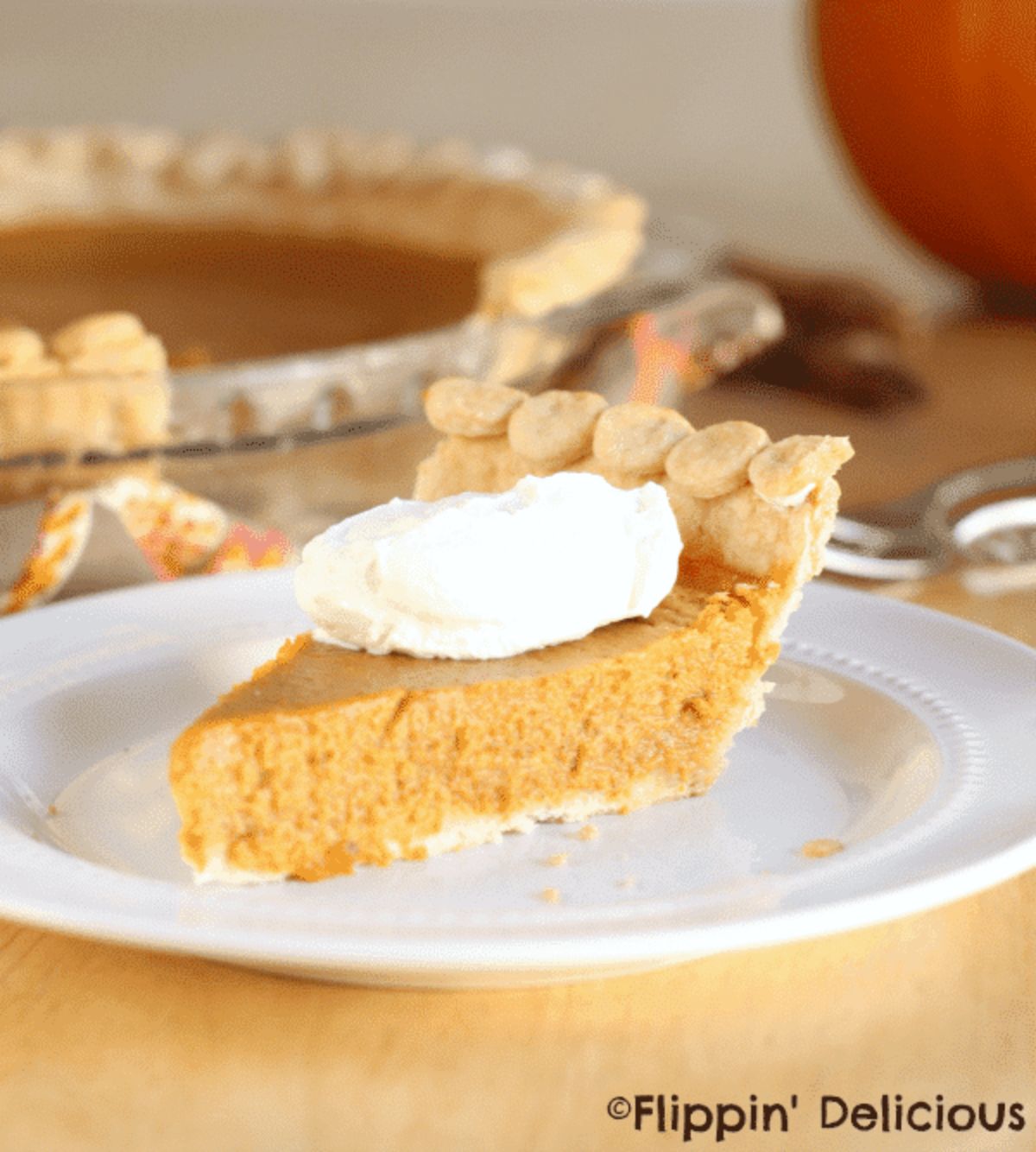 Pumpkin pie remains a family favorite of mine for a reason. Its simple flavors and easy preparation create an easy dish with a widespread appeal.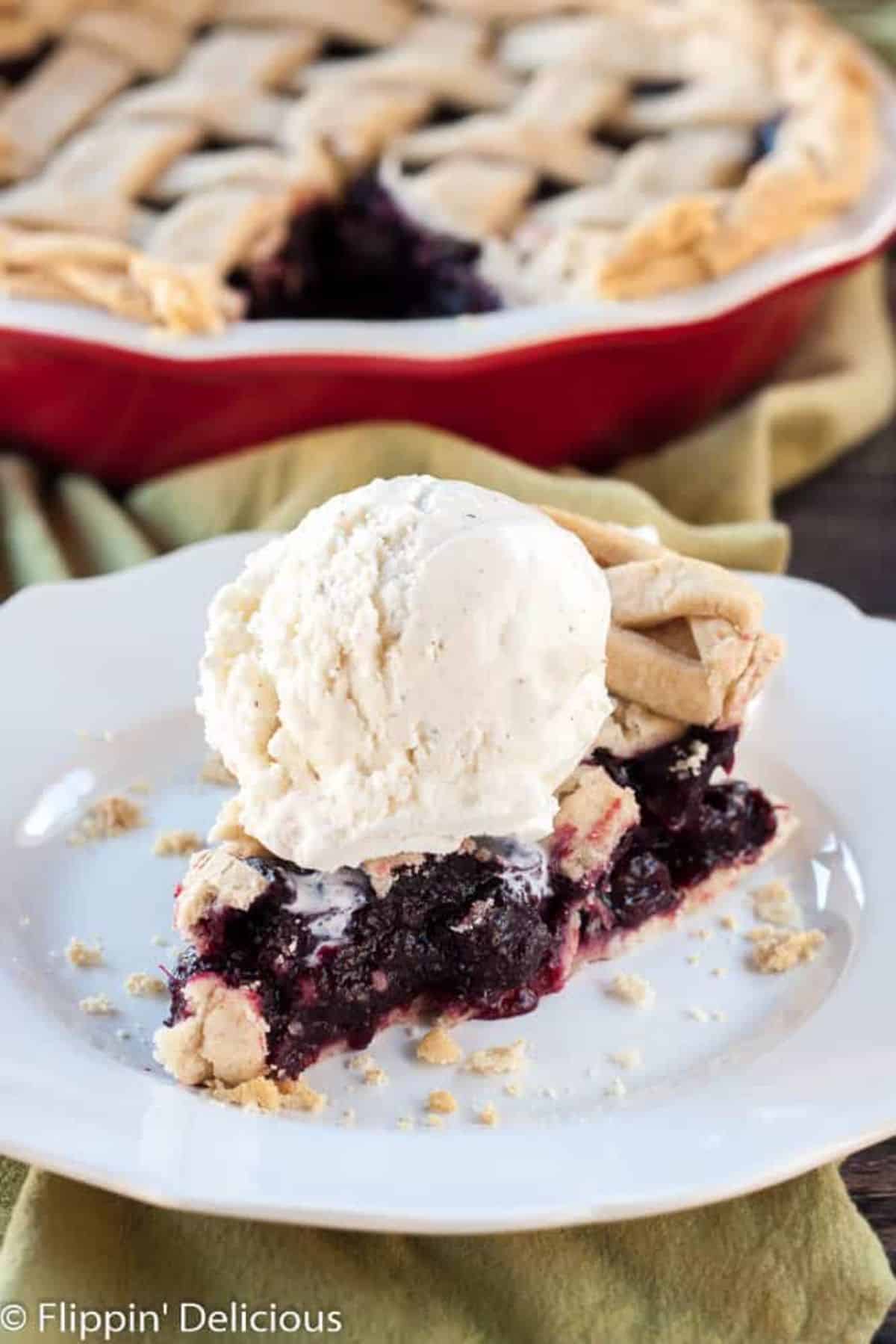 This recipe is for those looking for a tart pie with only a hint of sweetness. Not all dessert lovers have strong sweet tooths; some prefer a bit more sourness in their flavors.
Those looking for a less conventionally sweet dish will find their fill in their dark cherry pie recipe.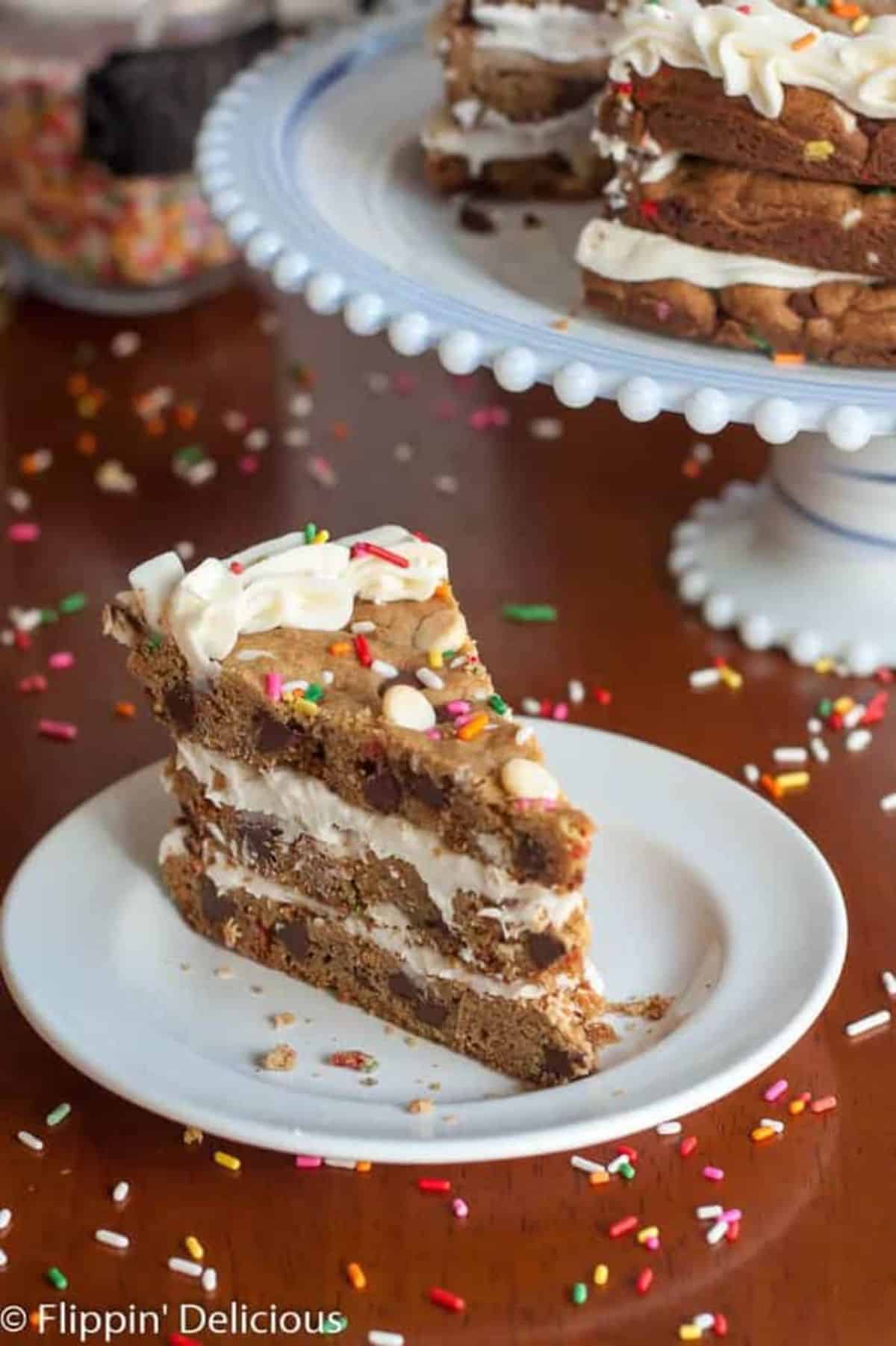 Contrary to the last entry, this cookie cake recipe is perfect for those looking to maximize sweetness. I love this recipe because I am a big sugar lover. I like when there are a lot of sweet flavors but when there is just enough restraint to distinguish which flavor is which.
This cookie cake finds the perfect medium of sweetness without overwhelming the tastebuds with sugar.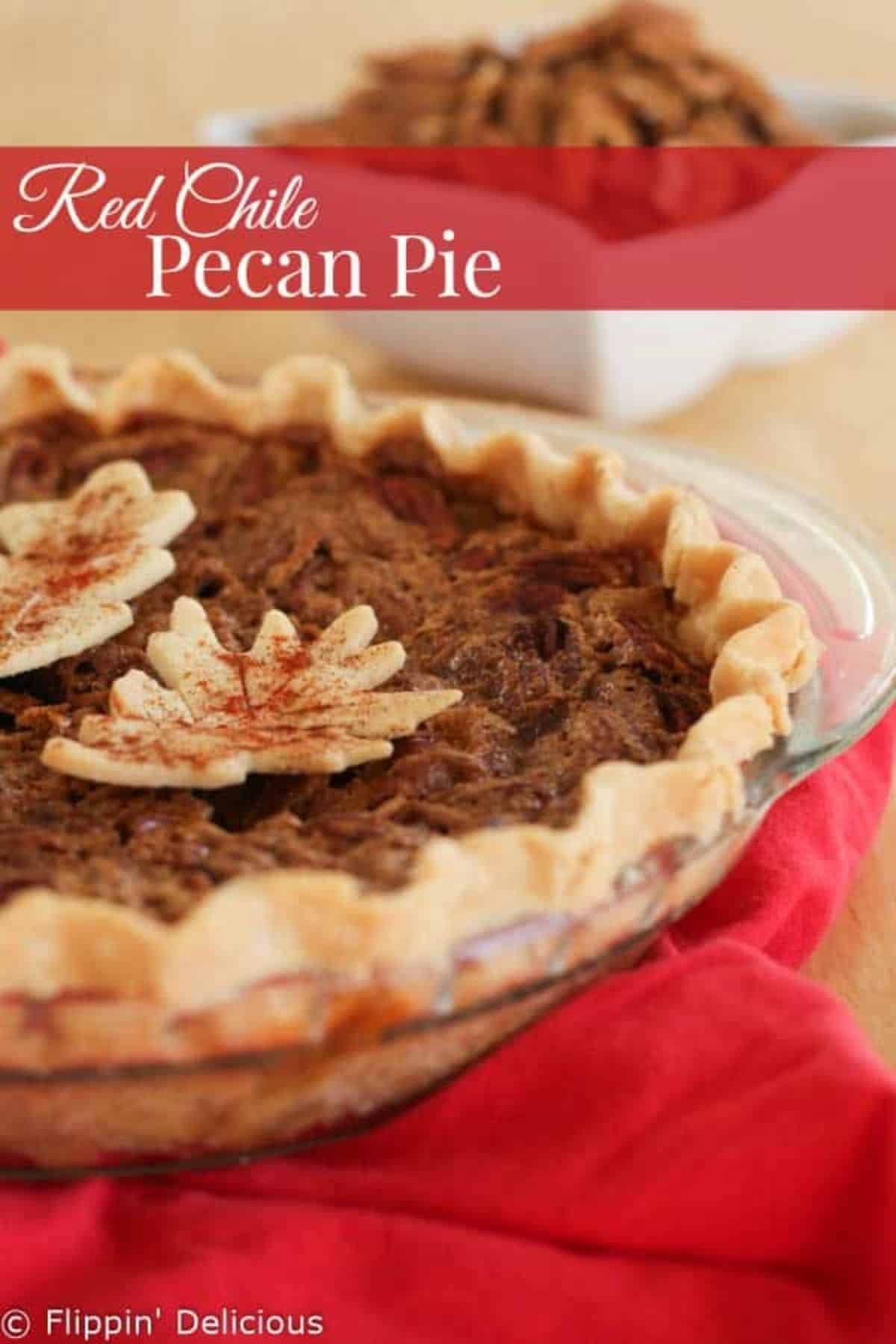 This is another recipe that utilizes red chile for a bit of spice. I like making this pie a lot because it adds a few unconventional flavors without disregarding the pecans. This dish is still plenty nutty and plenty sweet.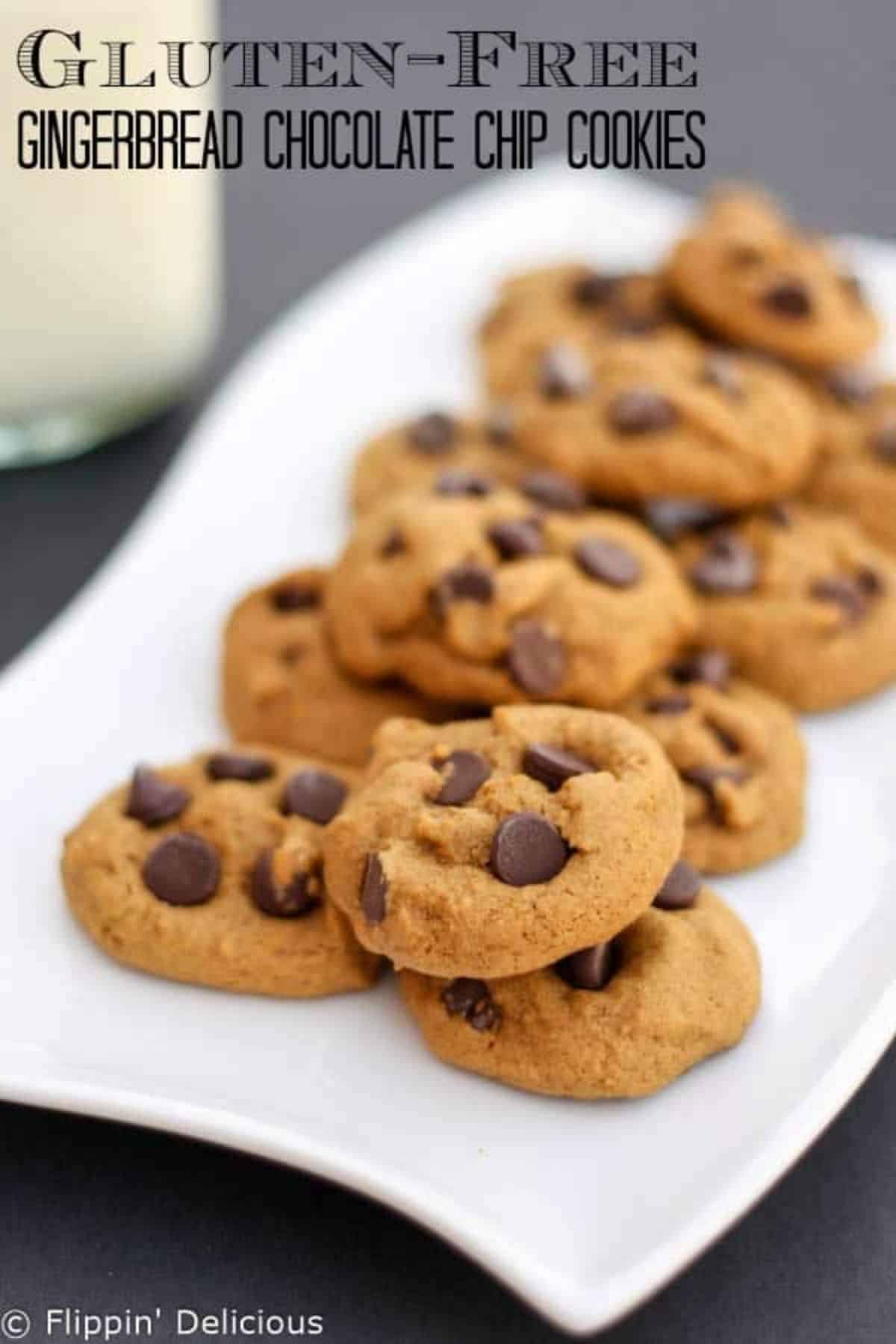 This cookie recipe takes the unique taste of holiday gingerbread and changes it to a more convenient drop-cookie form. Add some chocolate to boot, and you will have a good time.
These cookies are terrific and pair really well with milk or hot chocolate. However, I find the best way to embrace this seasonal treat is by going all in.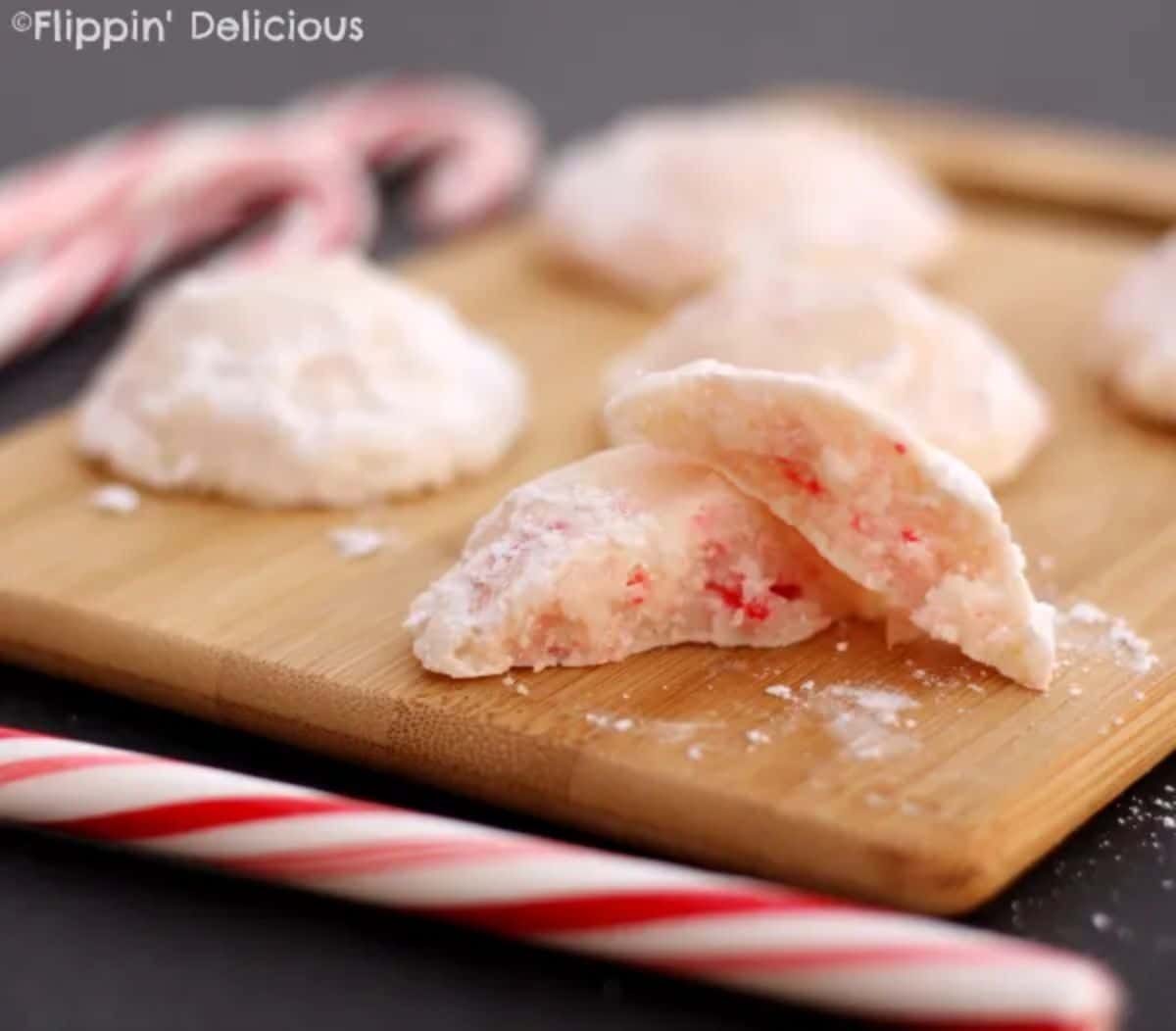 This cookie recipe is buttery with a crisp candy cane flavor that gives it a holiday coat of paint. Utilize these red-and-white aesthetics to pair with your favorite flavor of eggnog or milk.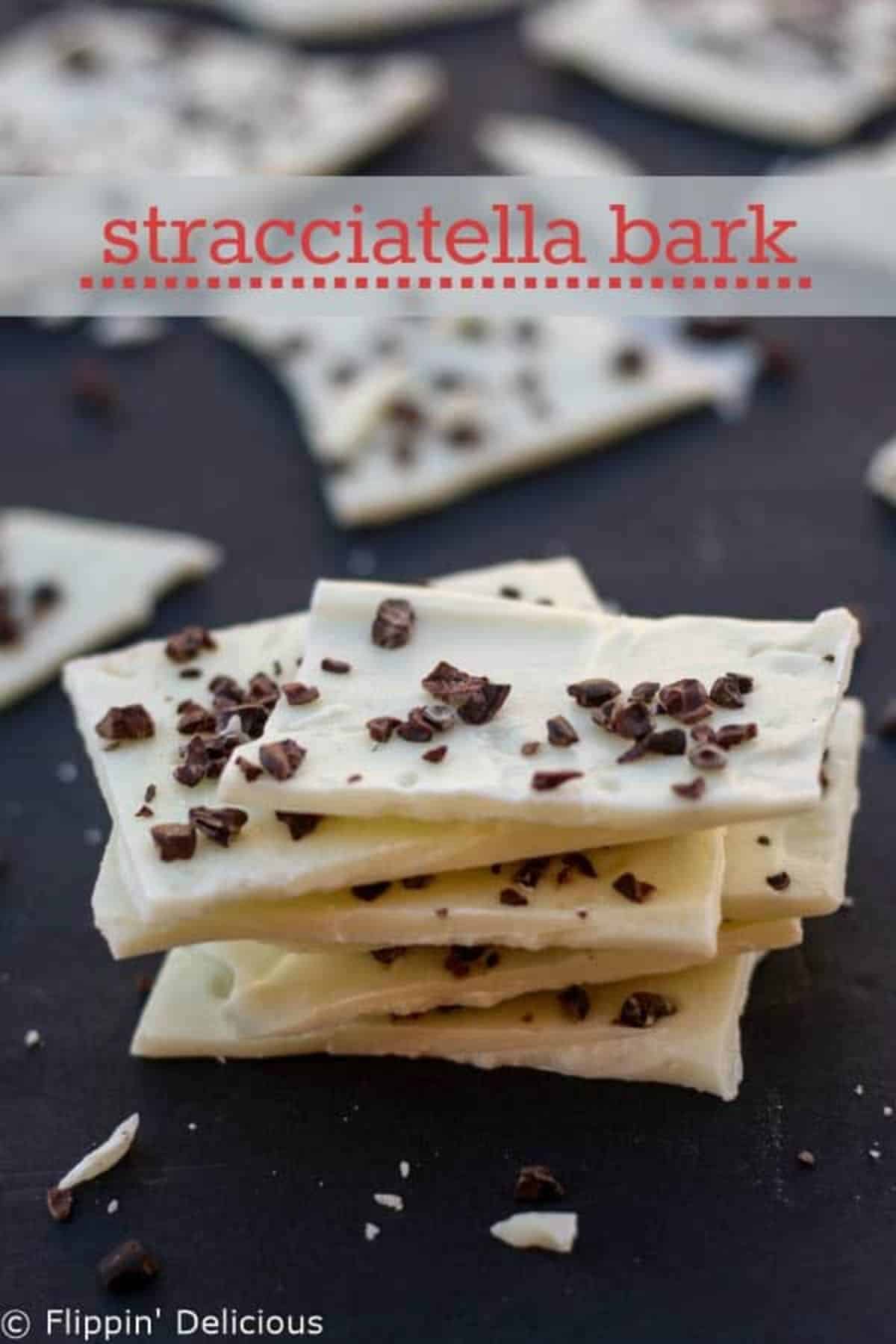 My only complaint about white chocolate is its portions. Many dishes try to make white chocolate into a giant dessert, and I feel it is too strong for that purpose.
This bark recipe is terrific because it combines the lovable flavor of white chocolate with tiny bite-sized pieces.
This peanut butter cookie recipe tackles the fine line between too toasty and chewy. I love how this cookie battle blends into an even distribution of peanut butter flavor and warm cookie dough.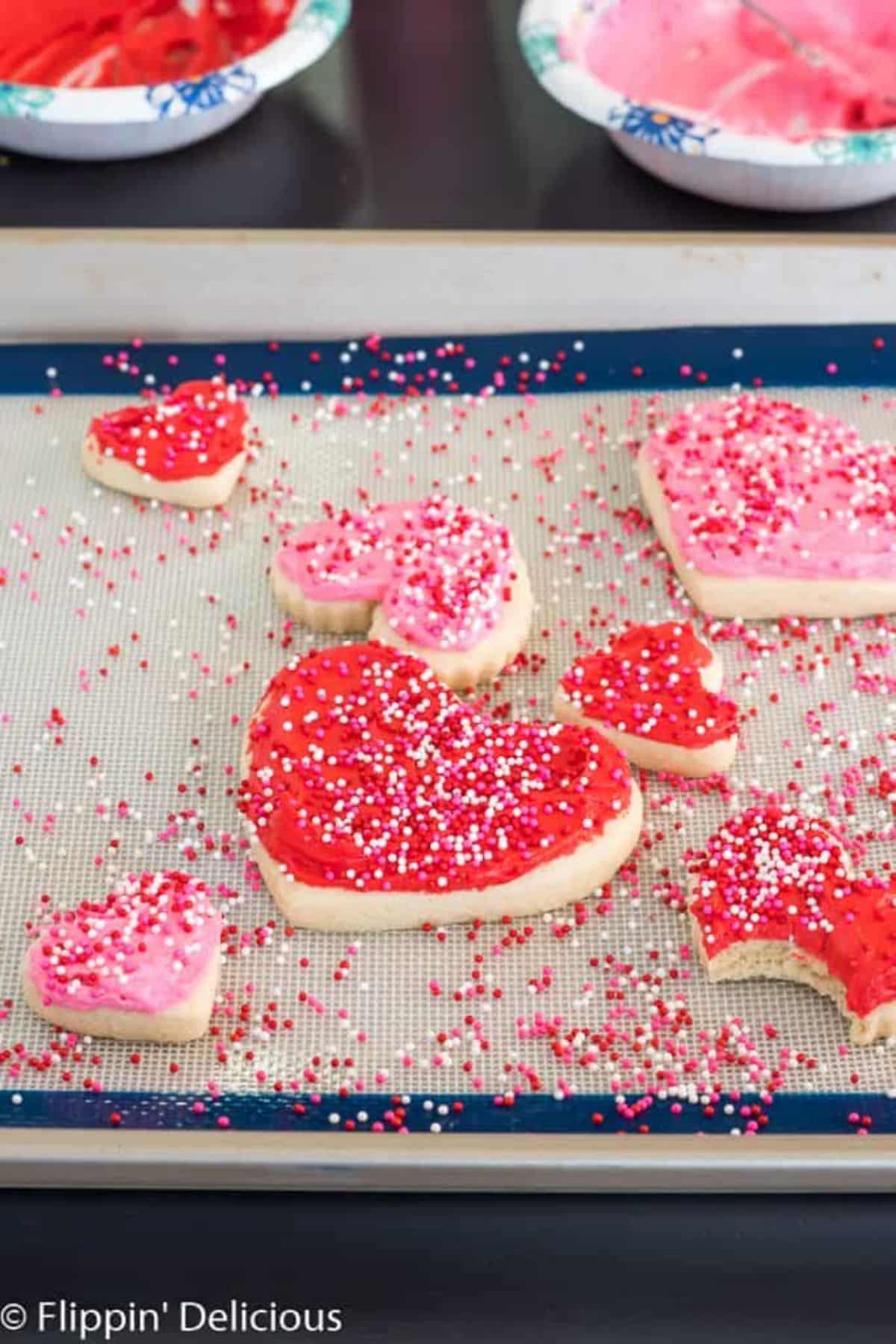 Of the many gluten-free sweets outlined on today's list, these cookies are one of the sweetest options you could indulge in. Create a heart-shaped delight to show your loved one how much you are for them.
These red and pink sugar cookies are the perfect gift for your loved one during the season of loving to show that you care.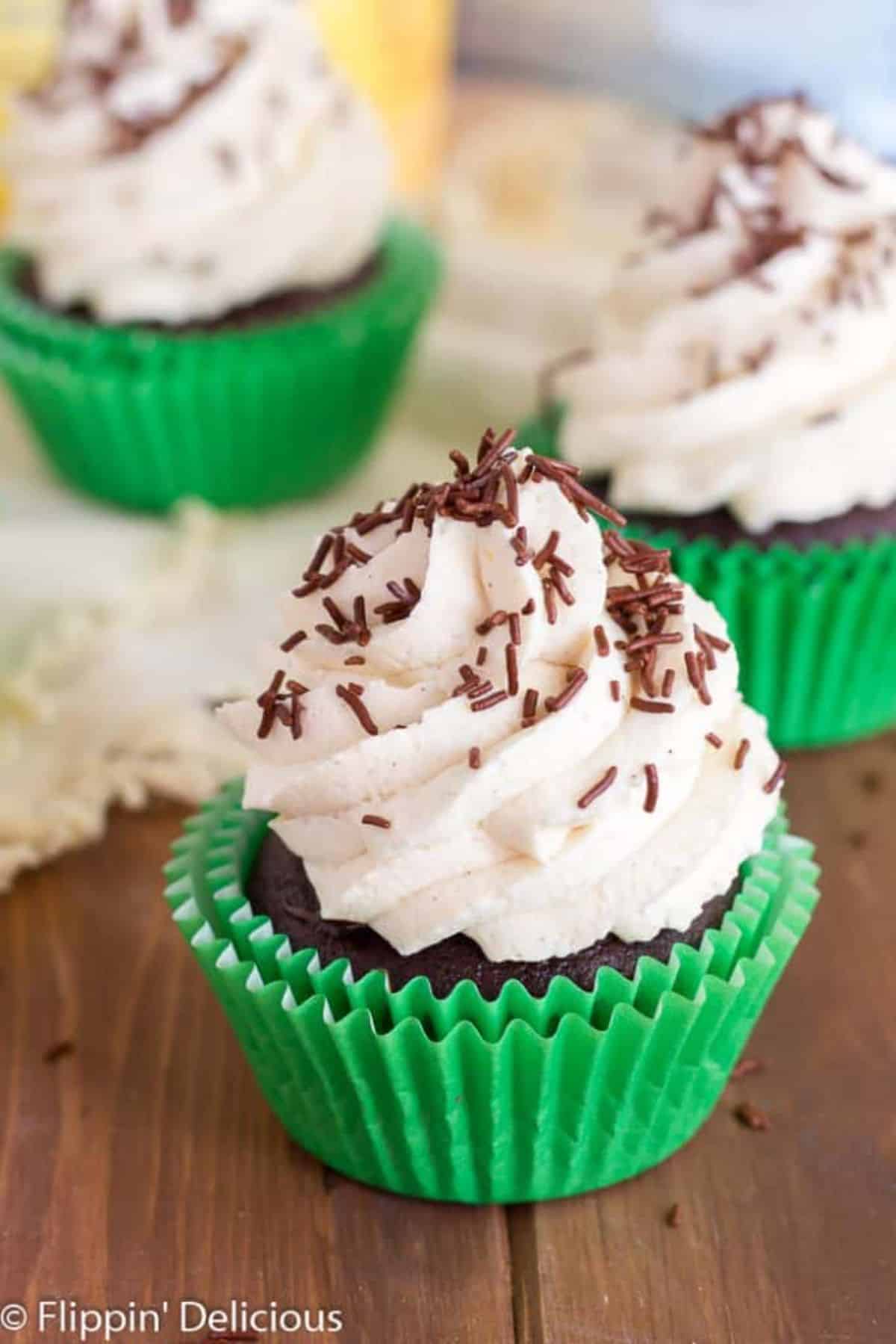 This recipe utilizes a fluffy cream-whipped frosting to coat the chocolatey base. After a long Saint Patrick's Day celebration, indulge your sweet tooth by taking a big bite of these yummy cupcakes.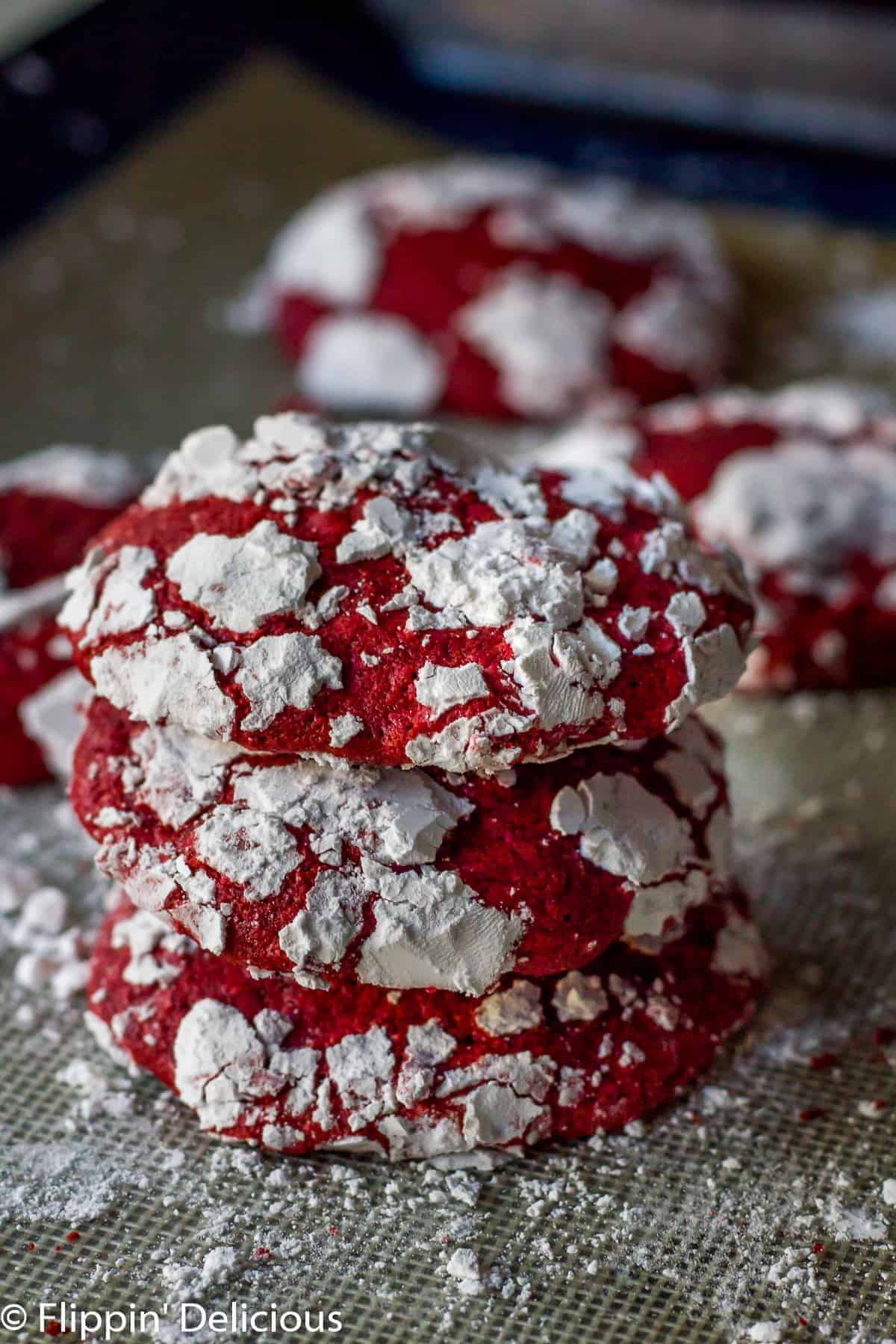 Tired of making your cookie dough too chewy? There is no need to fret.
This cookie recipe utilizes a low-moisture cookie dough mixture to ensure the cookies come out crispy and firm.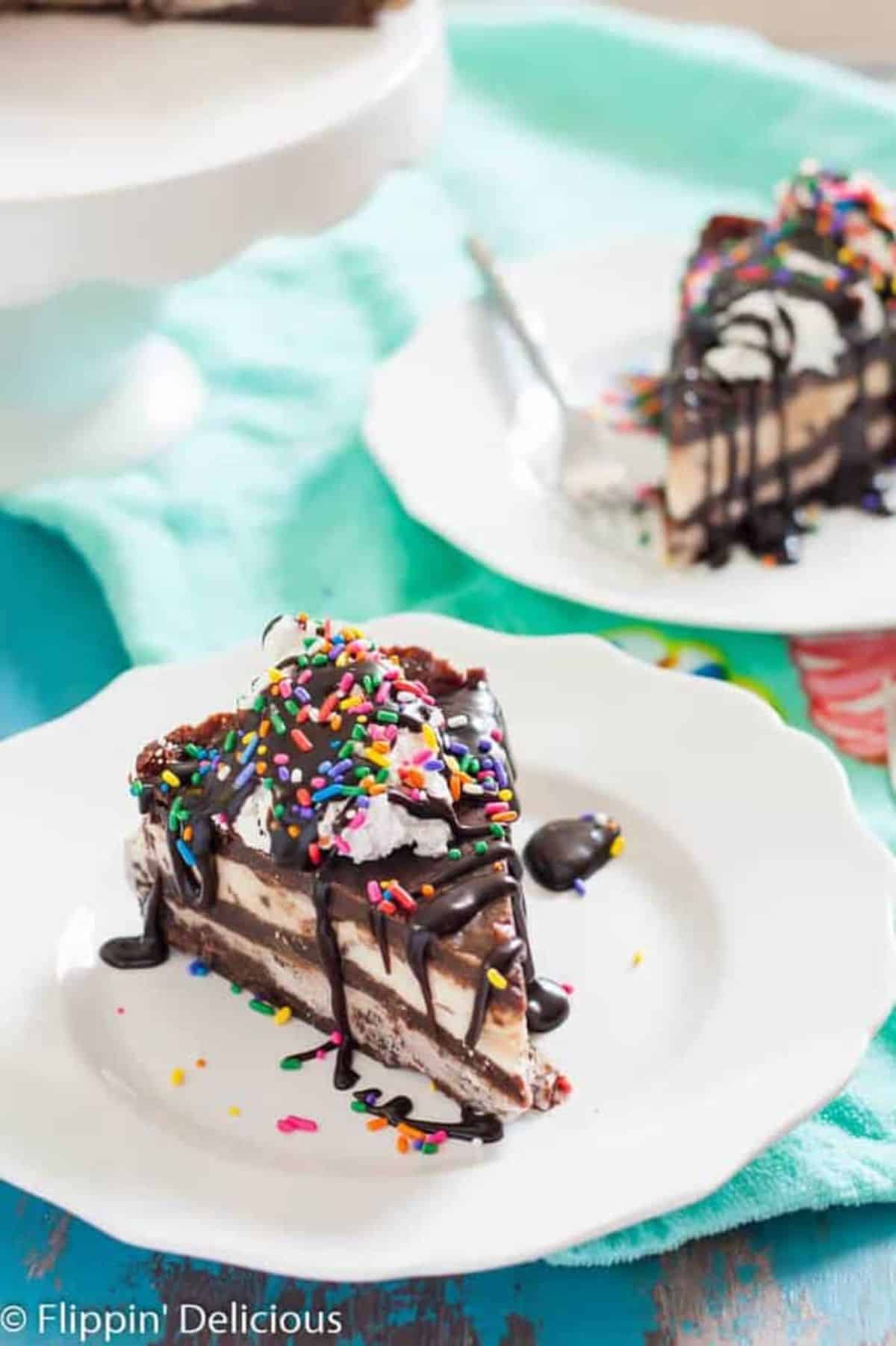 This recipe combines two of my favorite things: brownies and ice cream. Allow your dessert to take you back to a simpler time when you walked to an ice cream shop on a warm summer day with no worries.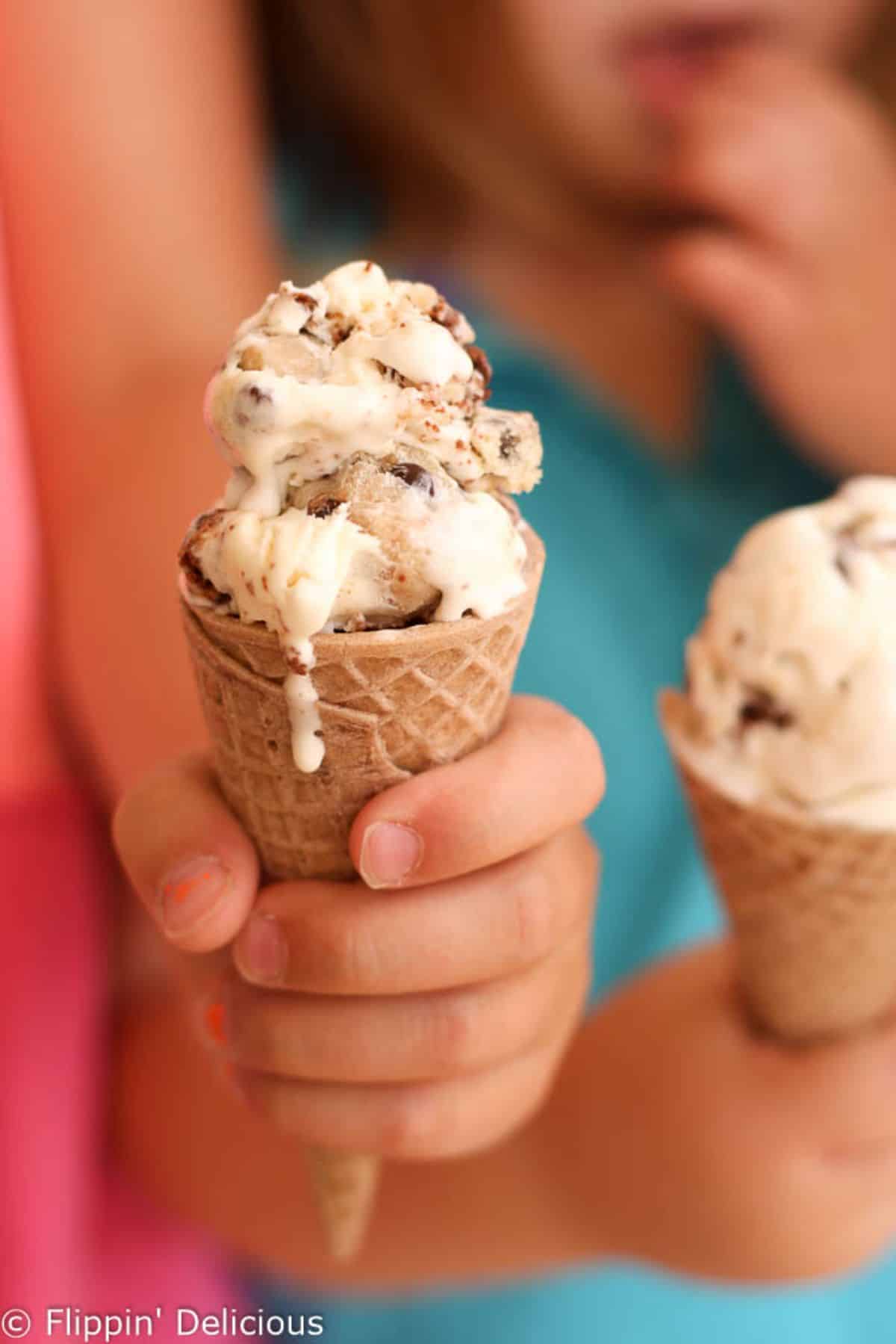 Do you like your ice cream with a bit more toppings? Me too. That is why I love this ice cream recipe. It puts brownie bits and cookie dough inside my ice cream, so I don't have to add extra topping separately.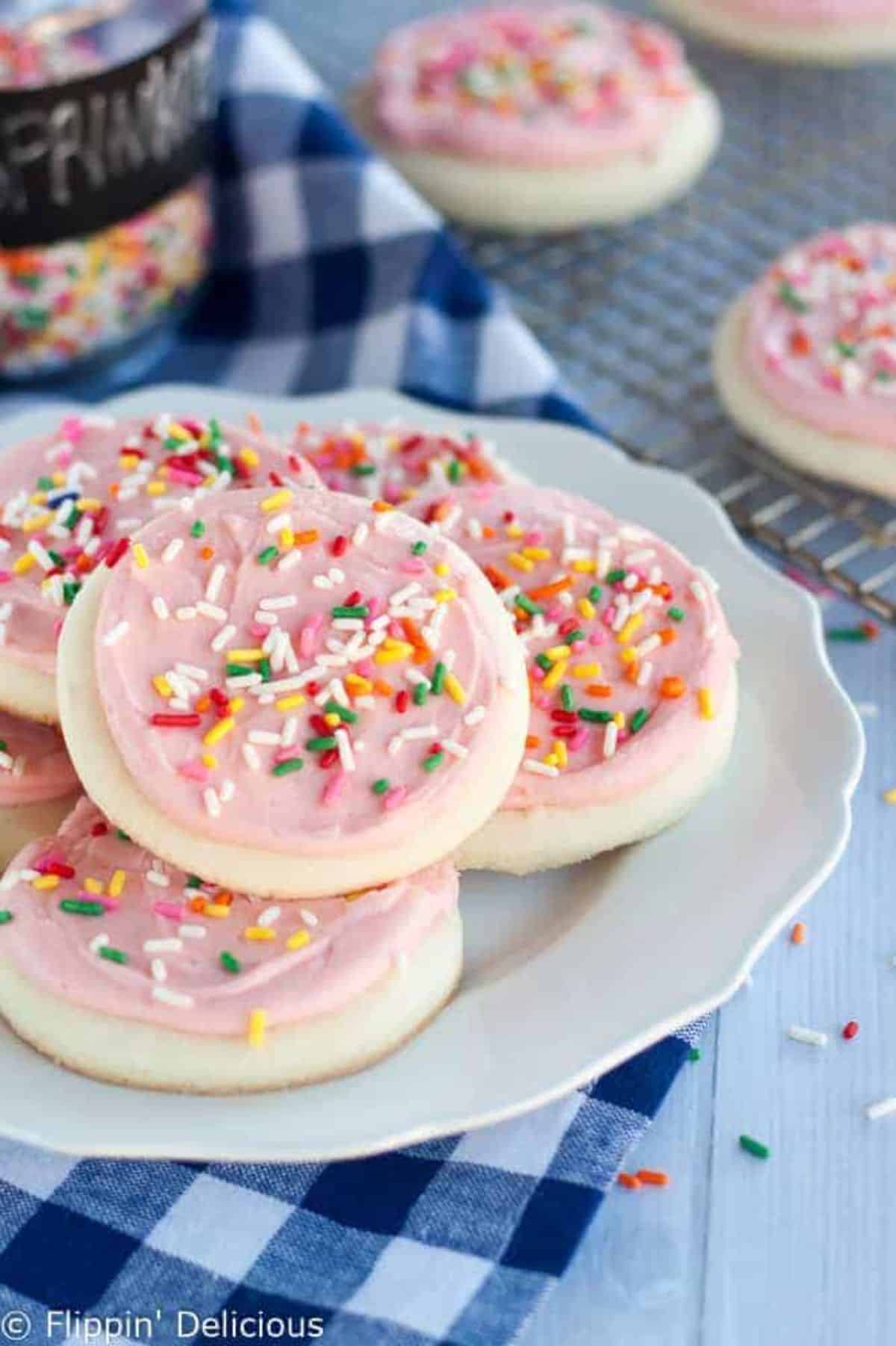 Anyone will tell you that the best sugar cookies are topped with a delicious frosting. This recipe takes a soft and cakey dough and places a thin layer of frosting for added moisture and appeal.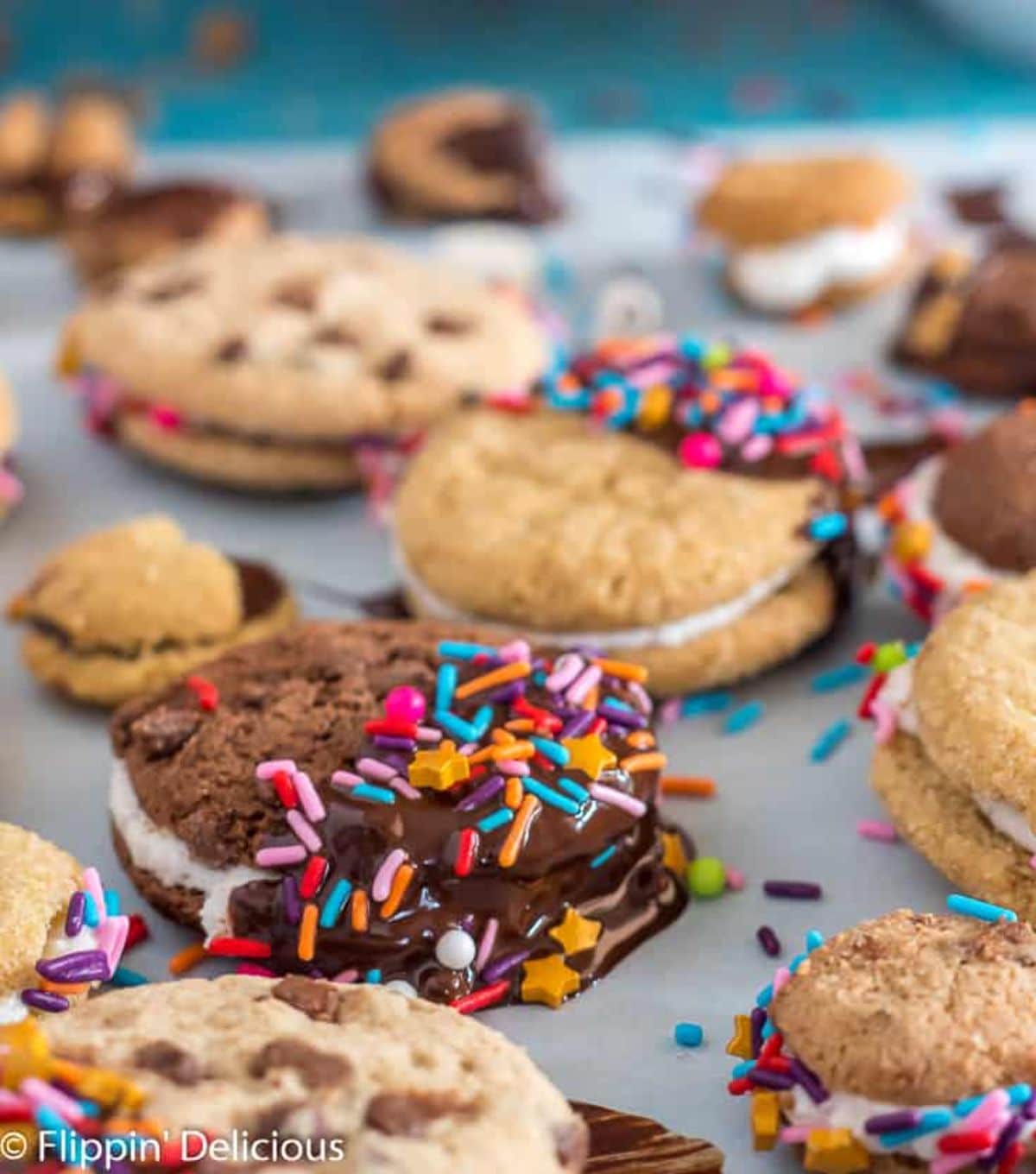 Last but not least, we have a recipe for cookie sandwiches. Cookie sandwiches are a unique way to spice up a dessert sandwich.
Rather than the traditional ice cream sandwich, this recipe opts for a light Oreo-like cream filling between two soft cookies.
Conclusion
These 31 gluten-free dessert recipes offer a delightful journey into baking's rich and diverse flavors.
From classic cookie mixtures to creative cupcakes and flavorful pies, these recipes showcase the versatility of gluten-free ingredients in various formats.