If you go anywhere in Spain, you'll see tons of tapas on the menu. These small plates are the perfect thing to enjoy when you want a variety of options to share with friends.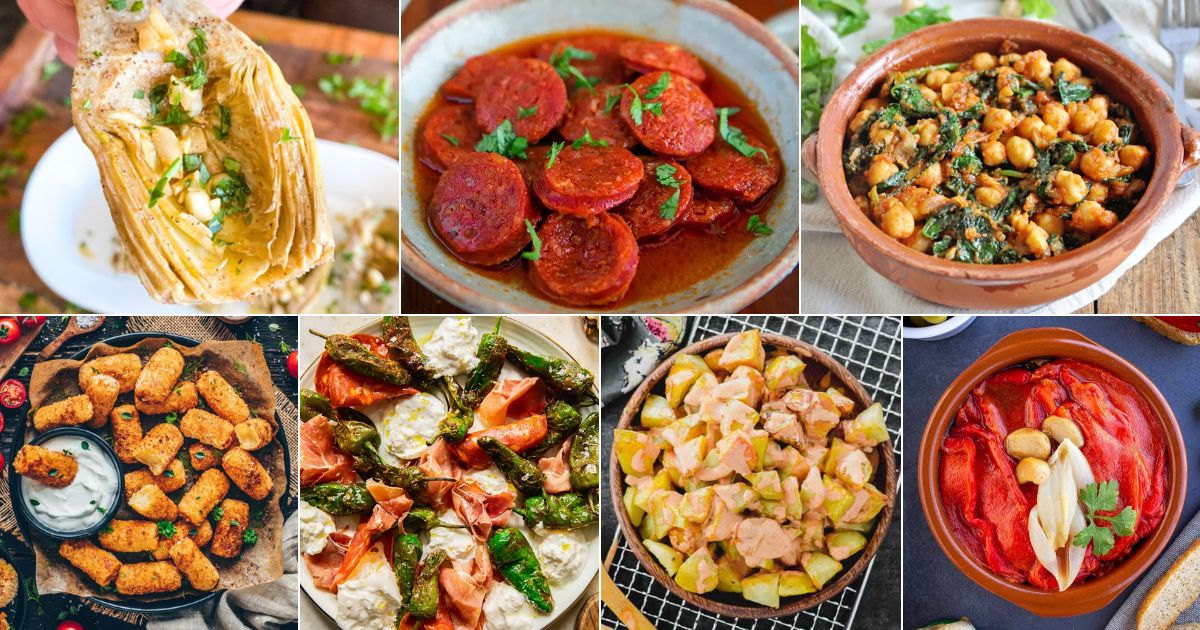 However, you don't have to be in Spain to enjoy Spanish tapas. But what if you're gluten-free and want to enjoy tapas at home? You can! Here are some of the best gluten-free tapas recipes around.
Jump to: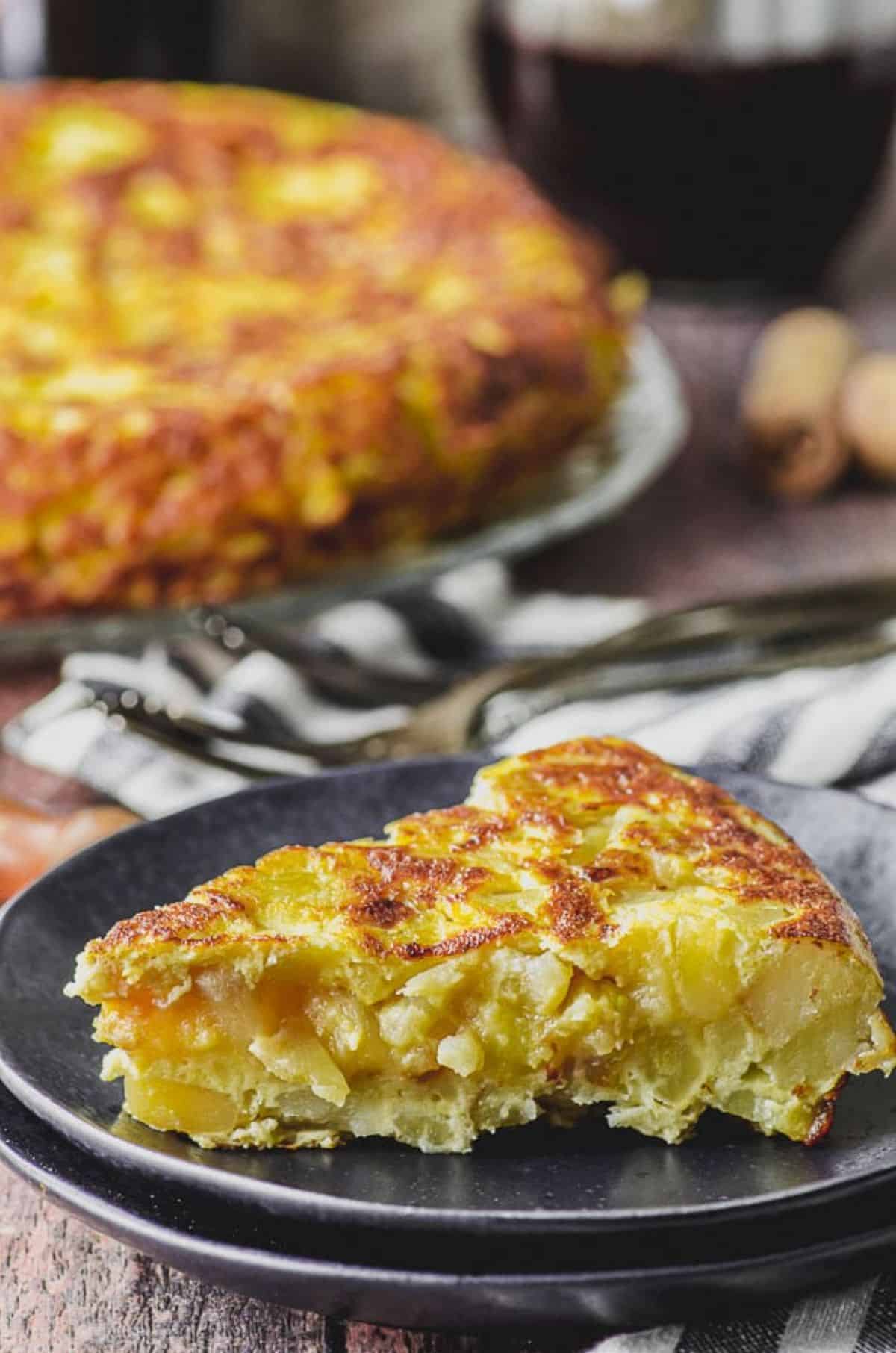 Known alternatively as tortilla Espanola or a Spanish omelet, Tortilla de Patatas is one of the most popular tapas you'll find in Spain. While you can eat this for breakfast, lunch, or dinner, most people enjoy it as a tapa. The best part about this recipe is that it's naturally gluten-free and so easy to make! Fry potatoes, eggs, and onions in a skillet with some salt and cooking oil. A simply delicious dish that is so satisfying.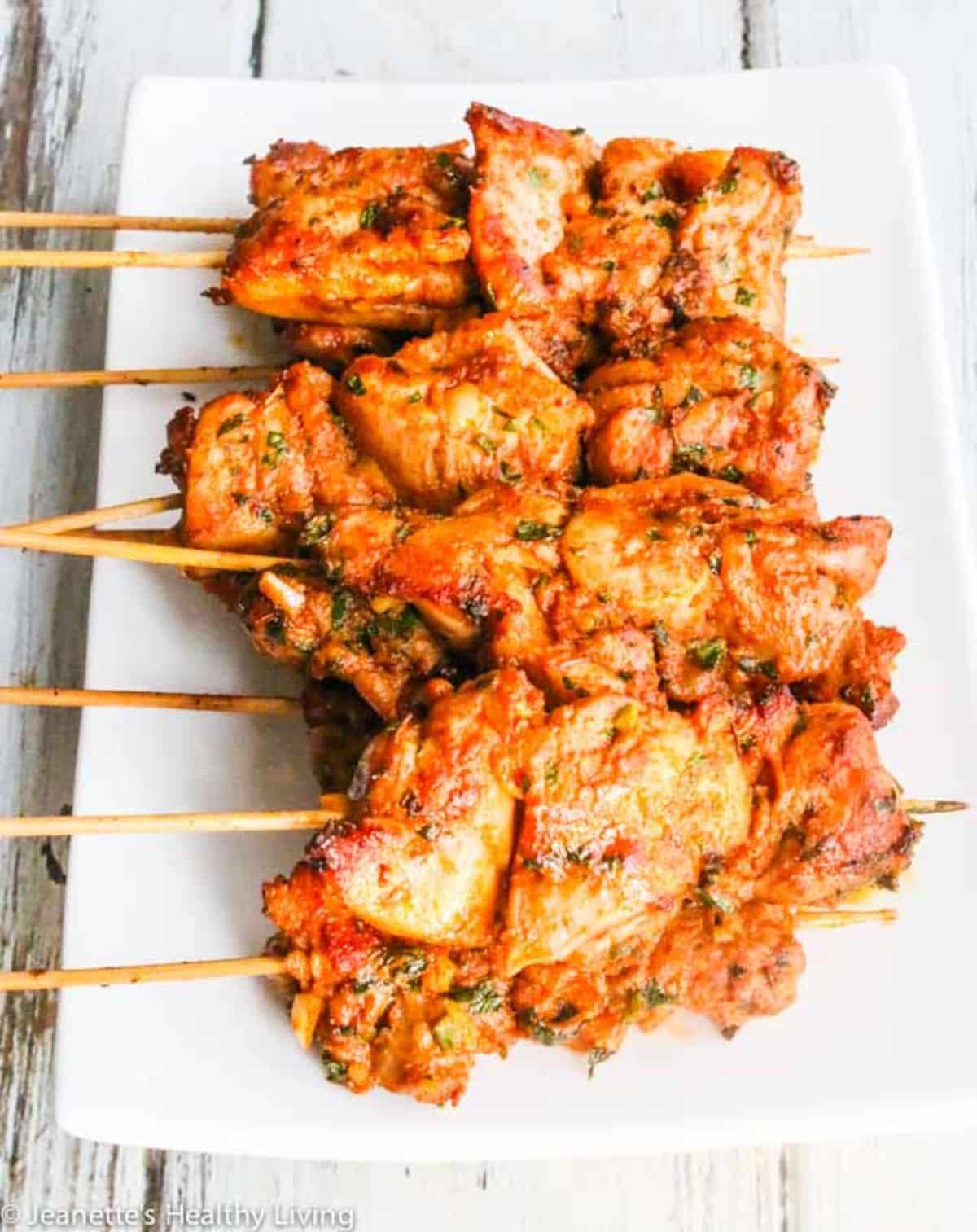 Another naturally gluten-free Spanish tapa you have is Spanish chicken pintxo. This tapa is a Spanish chicken skewer! Which makes it the perfect party food, and it takes only 15 minutes to make. Subtle seasonings of paprika, oregano, and cumin create the flavor of this dish. Serve with red chimichurri sauce, and the crowd will gather.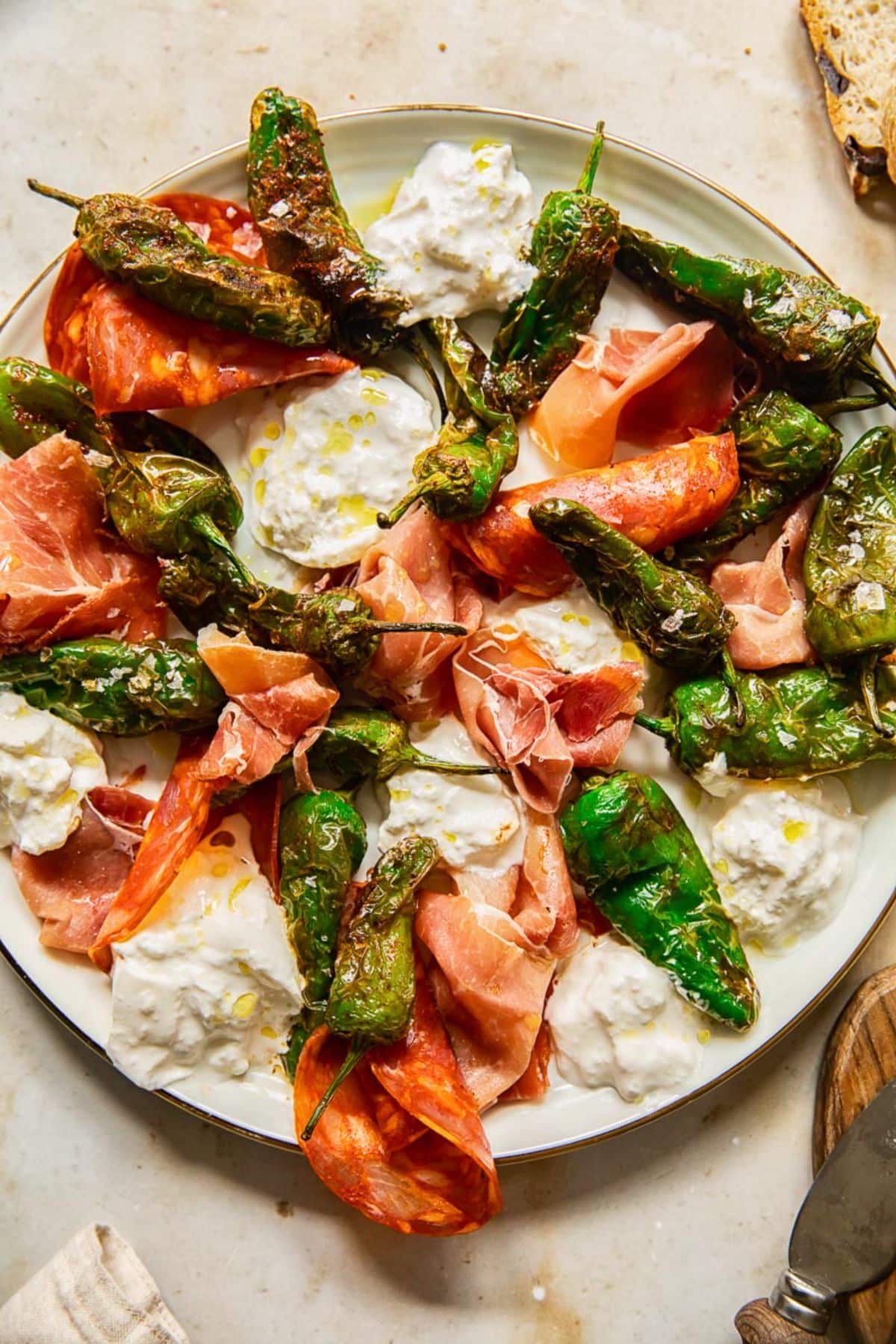 Padron peppers are a common Spanish tapa that you'll see on almost any tapas platter. These are mild peppers rather than spicy. Lightly fried, Padron peppers are usually served with serrano ham and manchego cheese. Add in a bit of smoked Spanish paprika and salt, and enjoy.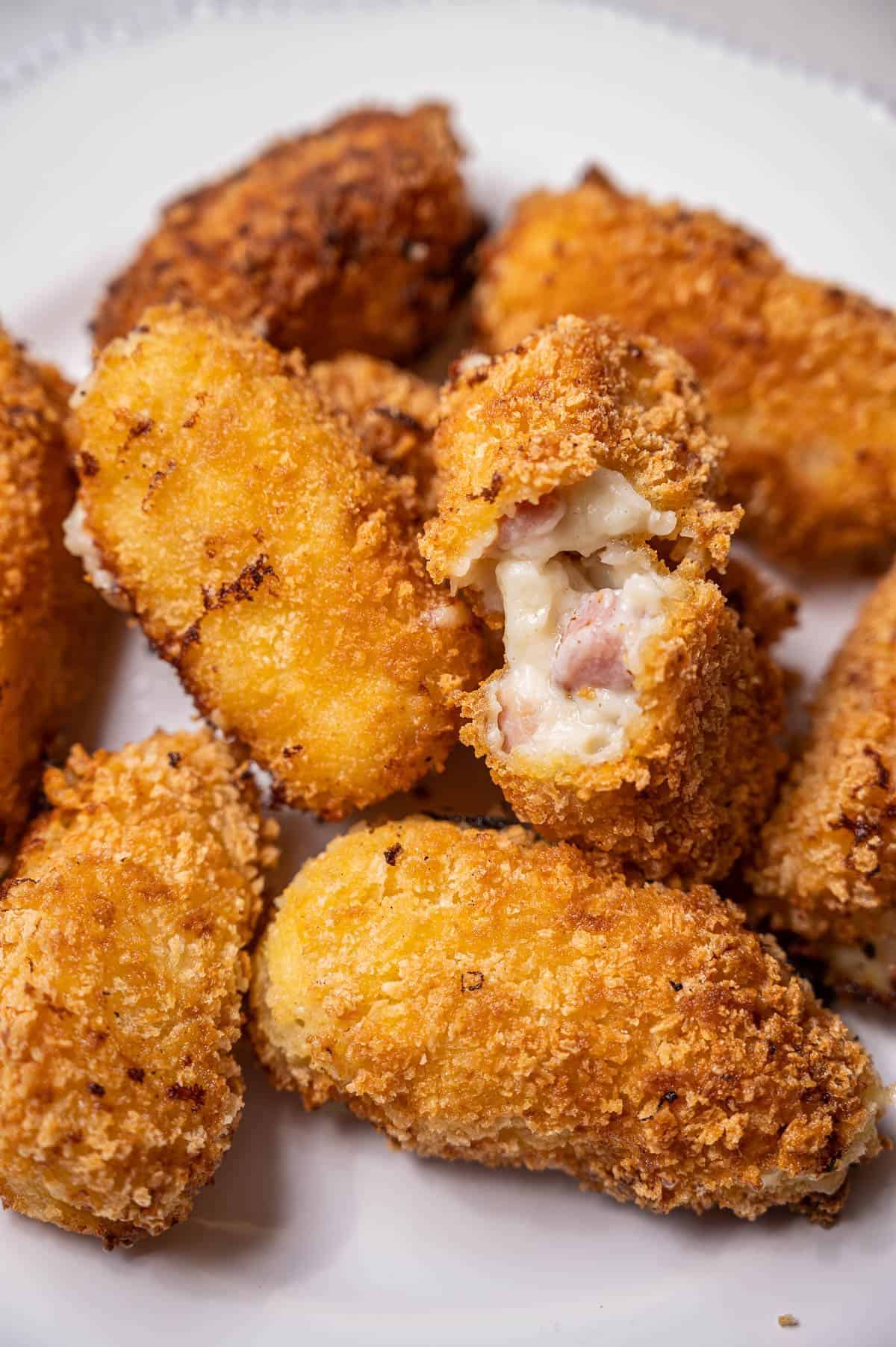 Arguably the most common Spanish tapas, croquetas, are so good, but a gluten-free version isn't usually available in restaurants. So make these little bites of deliciousness yourself.
The recipe uses traditional flour, so you have to sub that out for a gluten-free flour blend. The same goes for breadcrumbs. Choose whatever gluten-free option you like. All in all, the recipe only takes 30 minutes and makes about 24 croquetas. That's why these are perfect!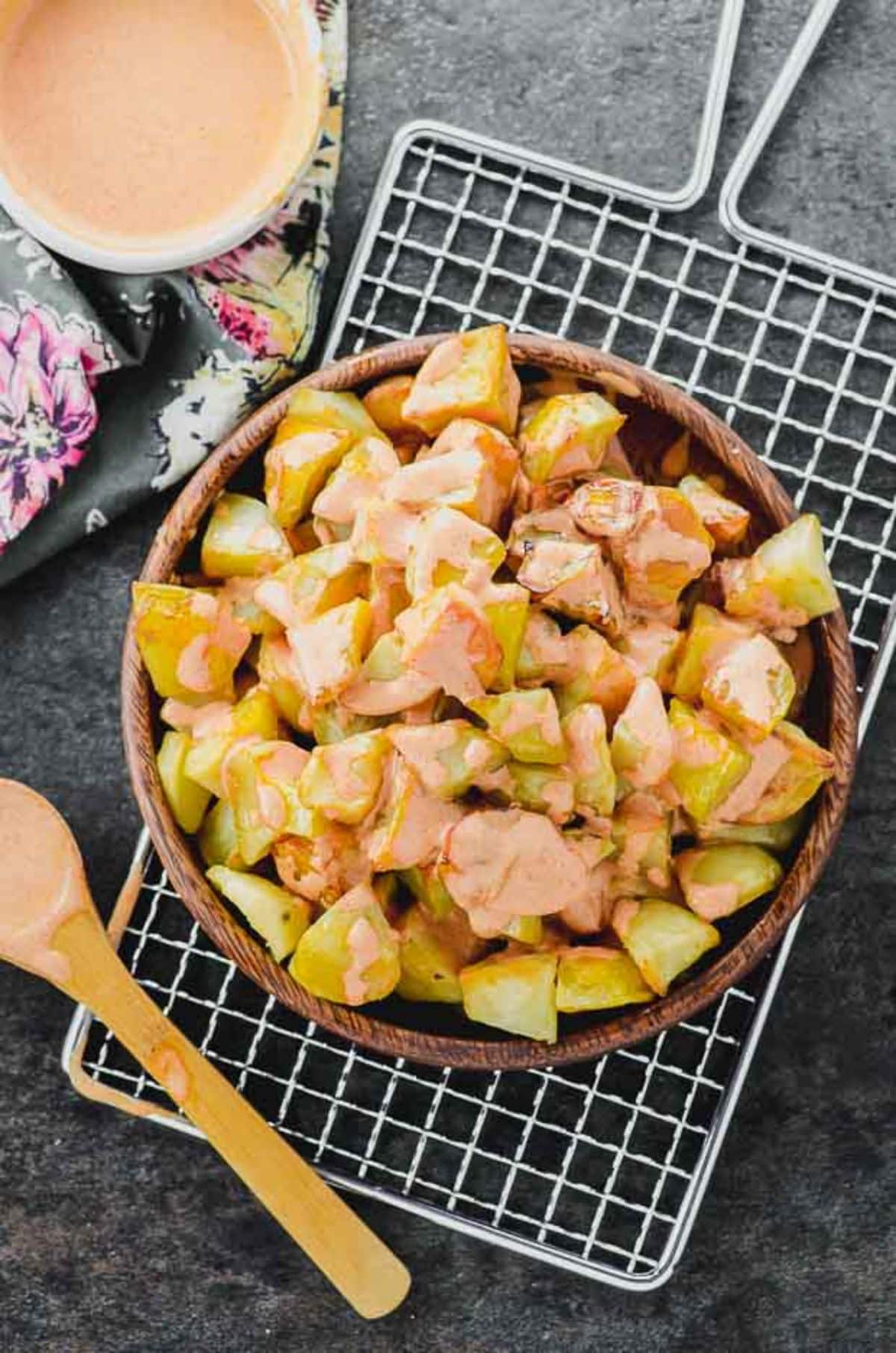 Next on our tapas list is another naturally gluten-free dish that is perfect for sharing with friends, but it's so good you might not want to. Patatas bravas are easy to make at home, thanks to this recipe. The bravas sauce is the star of this show. A perfect combination of mayonnaise (vegan if you like), hot sauce, and a variety of spices create a creamy sauce with just enough heat. Drizzle on top of the pan-fried potatoes, and it's love.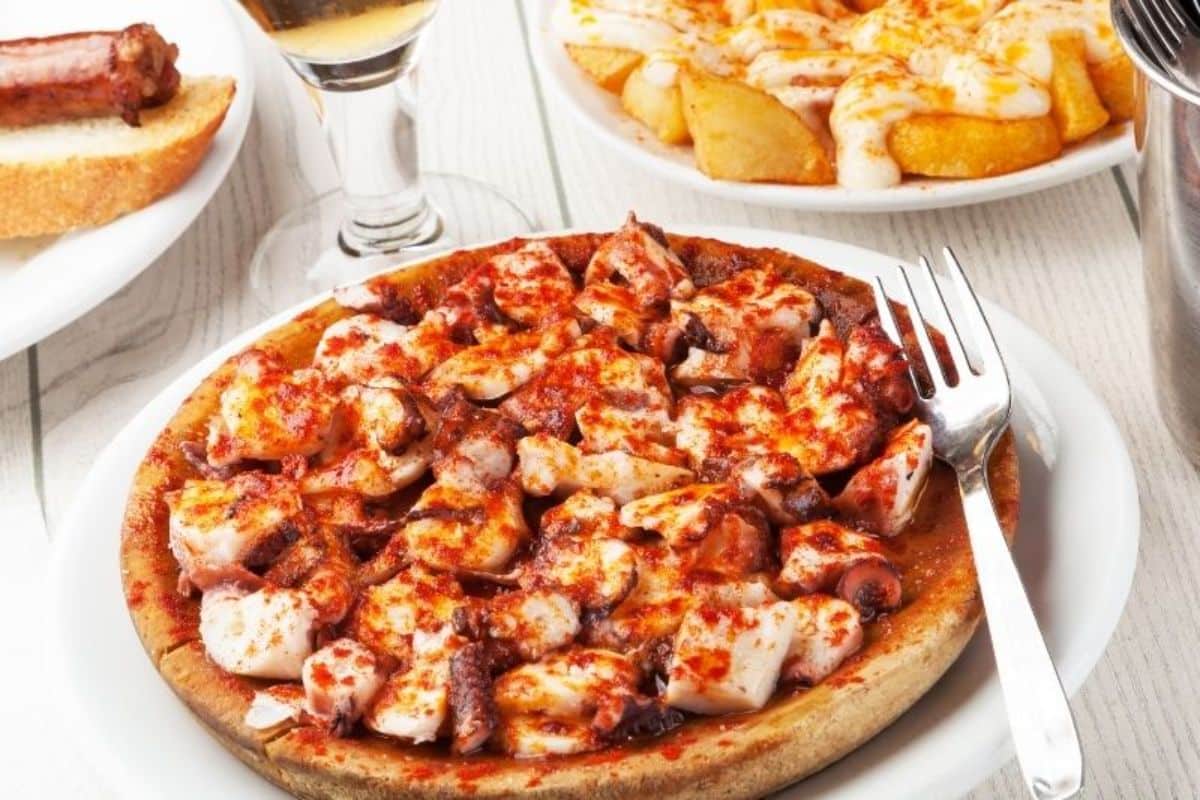 Like many other Spanish tapa dishes, the ingredients in Pulpo a la Gallega are minimal, allowing the main ingredient to shine without overpowering spices. A Spanish octopus tapa lightly seasoned with paprika, salt, and olive oil, this is a classic.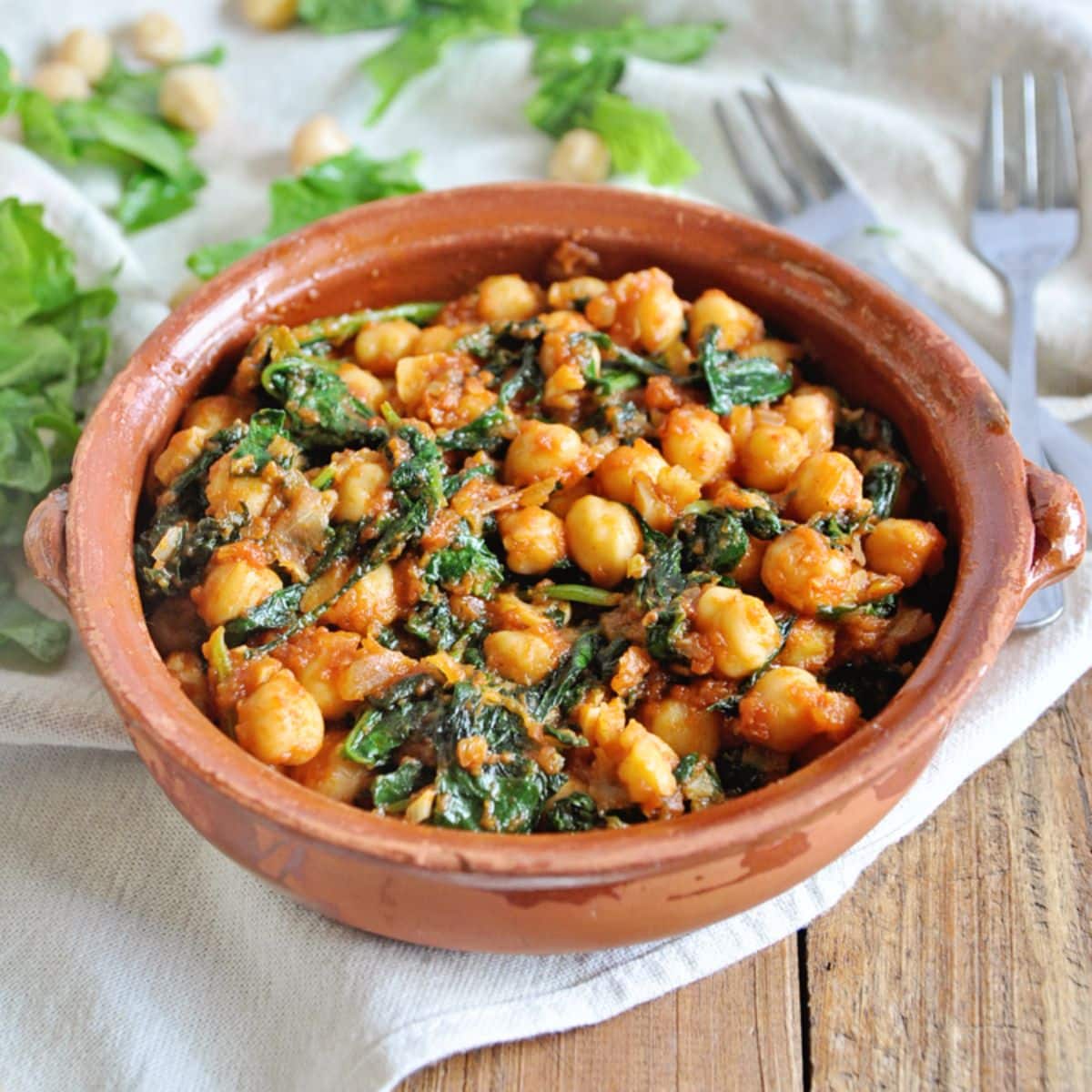 In this recipe, spinach and chickpeas are rounded out with a bit of cumin and paprika. While the ingredients are simple, the flavor is anything but. Besides the spices and two core ingredients, tomato puree will help create a subtle yet tasty sauce.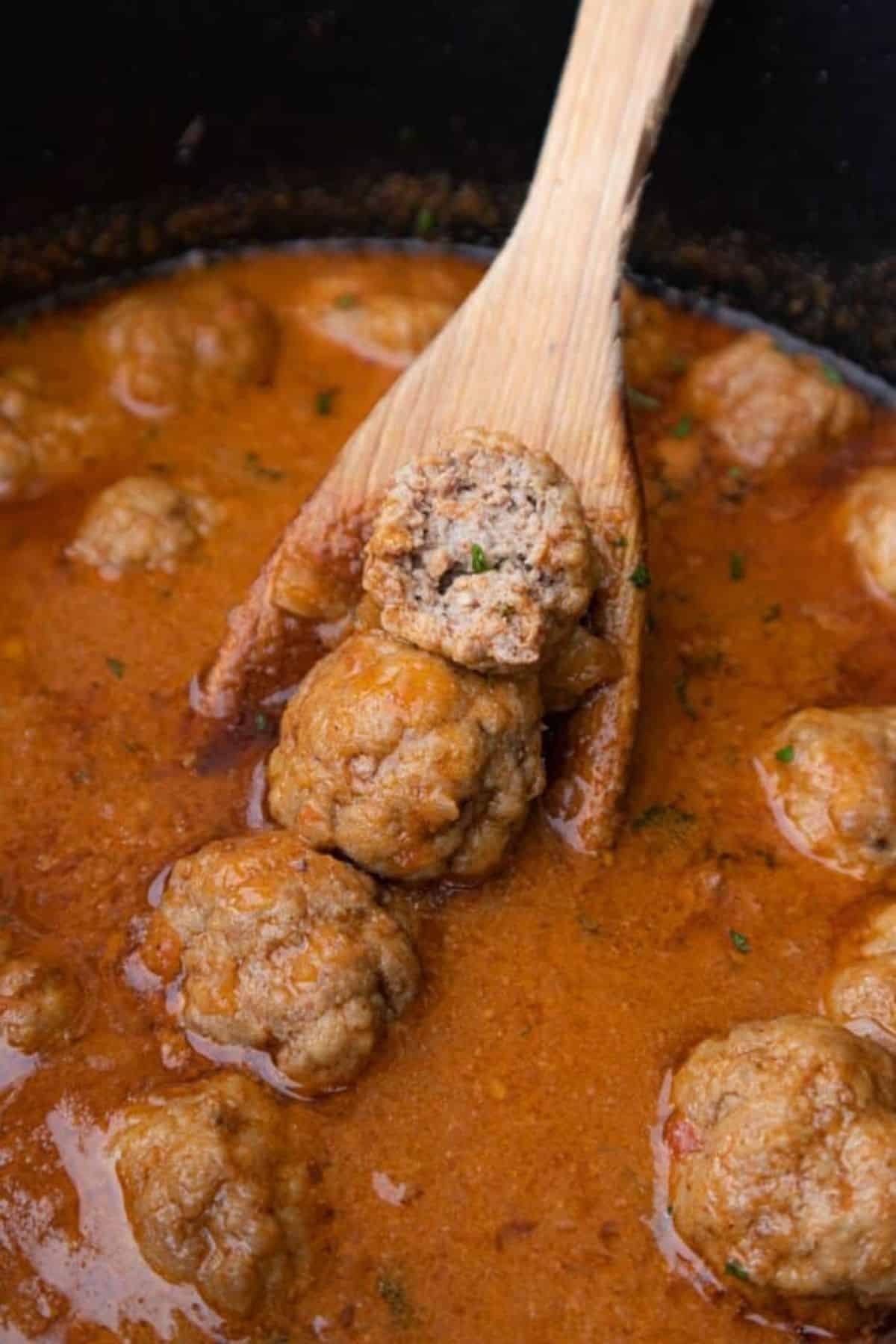 Italy isn't the only country with delicious meatballs. Spanish meatballs are a mainstay on any tapas menu and should be on yours if you want to create tapas at home! Luckily, there's a delicious gluten-free option for this tasty dish. Select your favorite gluten-free bread for the breadcrumbs, crumble them up into small pieces, and use chickpea flour instead of traditional flour. Serve this up with fried potatoes. We know you'll adore it.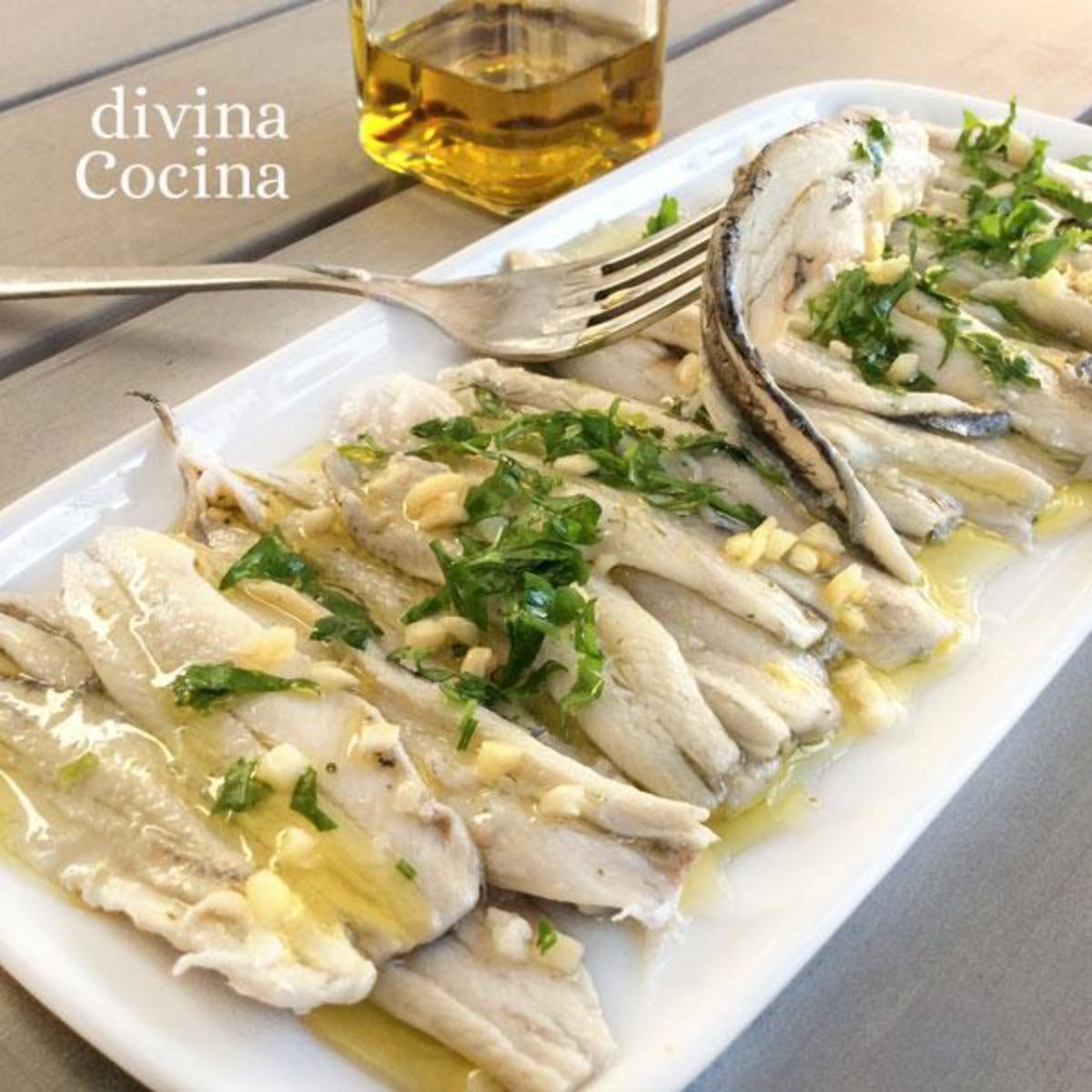 You must include Boquerones en Vinagre in your tapas spread. It's a simple dish of anchovies and vinegar, yet it is an authentic tapas enjoyed throughout Spain.
An eight-hour marinade of white wine vinegar, garlic, and parsley makes this dish.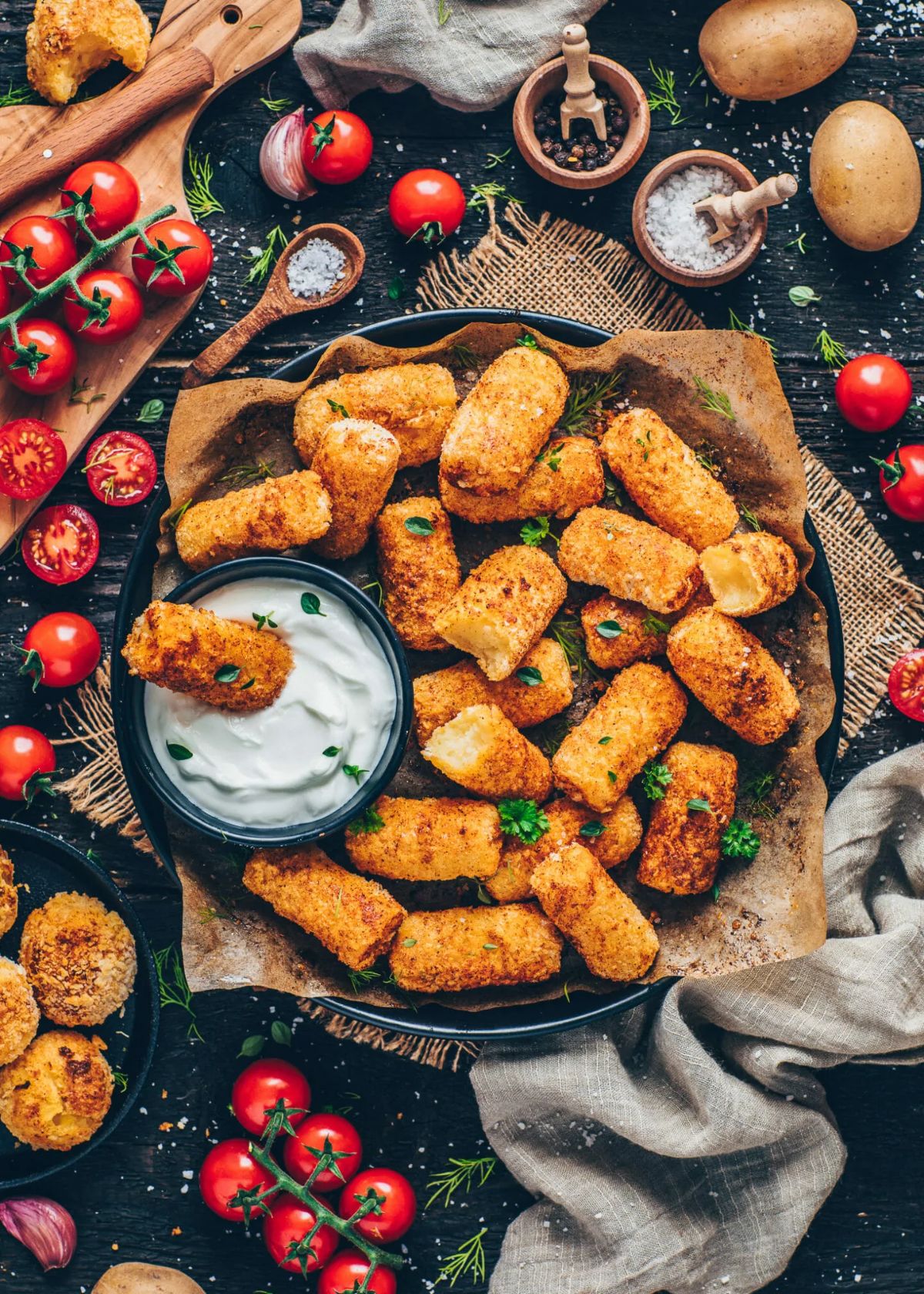 Yes, ham croquettes are very popular in Spain, but so are potato croquettes! Even better, this dish is not just gluten-free; it's vegan too! The preparation time for this tapa is longer than the actual cooking time, but you should have them on a plate in about an hour. This dish barely needs any spices because it's all about the potatoes. Pan-fry them with just a bit of paprika or bake. So good!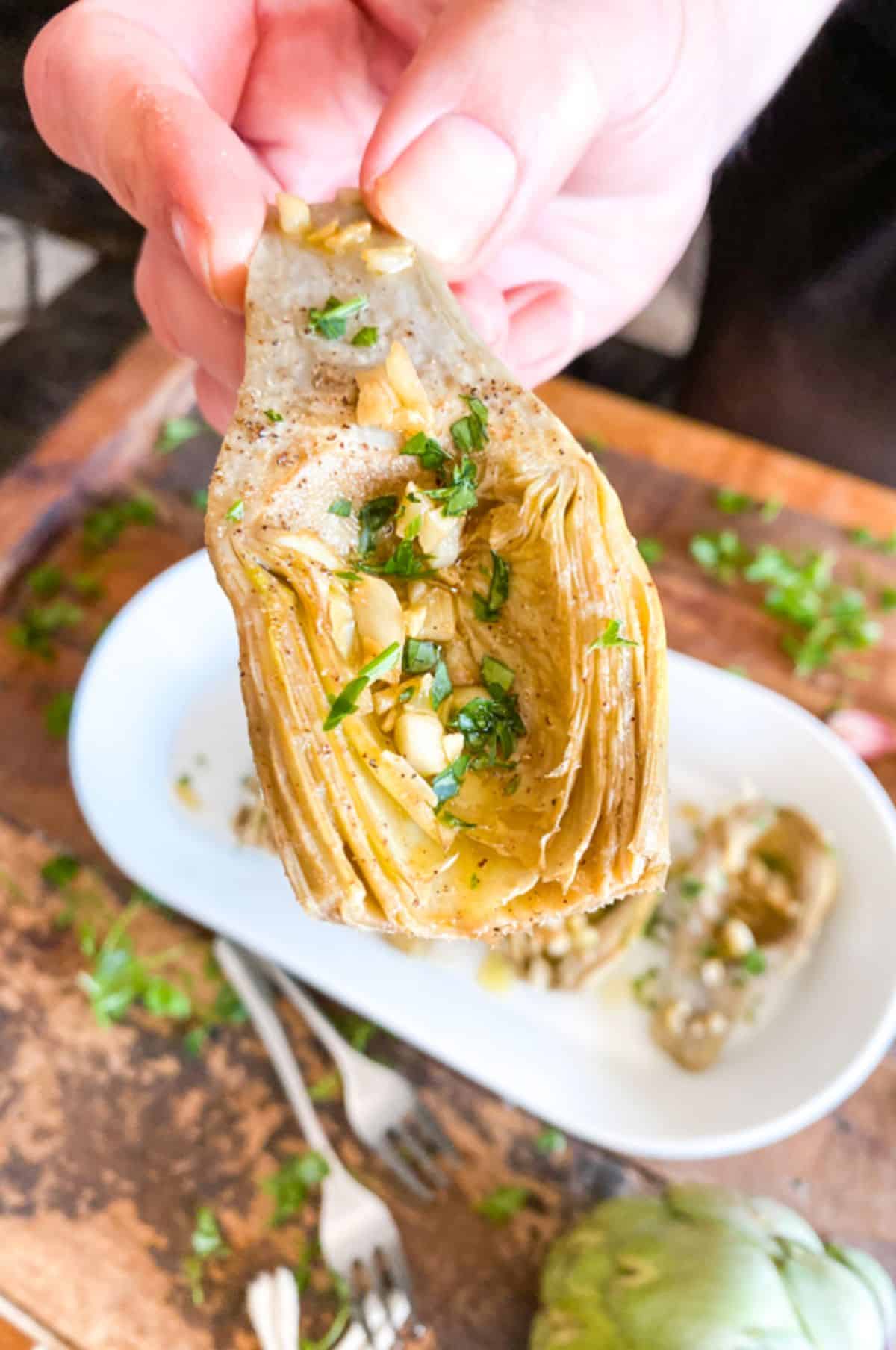 If you love artichokes, this Spanish garlic version is the perfect tapa dish because they're the main ingredient here. Just coat them with seasonings, mainly garlic, and when the artichokes are fully cooked, sear them in a frying pan. Add lots of garlic, or use as little or as much as you like, but squeeze some lemon juice on top before serving.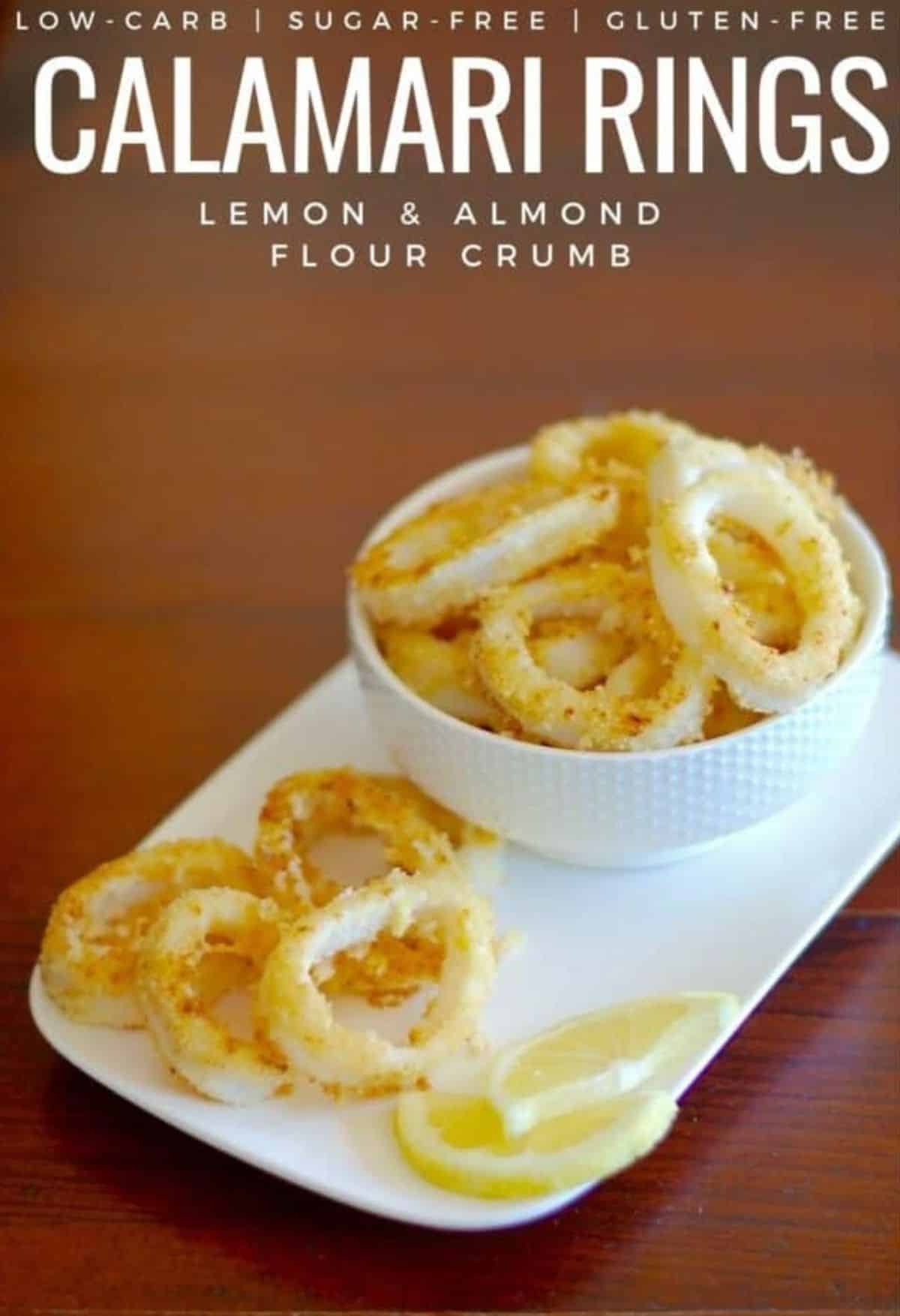 You might have had fried calamari in Italian restaurants, but fried squid is a favorite in Spain, too. Fried squid rings, also known as calamares fritos, can easily be made at home without gluten. This recipe uses almond flour, and the texture really compliments the delicate squid. Add a squeeze of lemon and savor these delicious, crispy calamari that are so good, they don't need cocktail sauce.
We think shrimp is made for get-togethers and small plates. When it's Spanish-style, shrimp has even more flavor. Serve these delicious garlic shrimp in a tomato sauce with bread. You can skip the bread or use your favorite gluten-free baguette. Gambas al Ajillo is a sophisticated dish that only takes 15 minutes.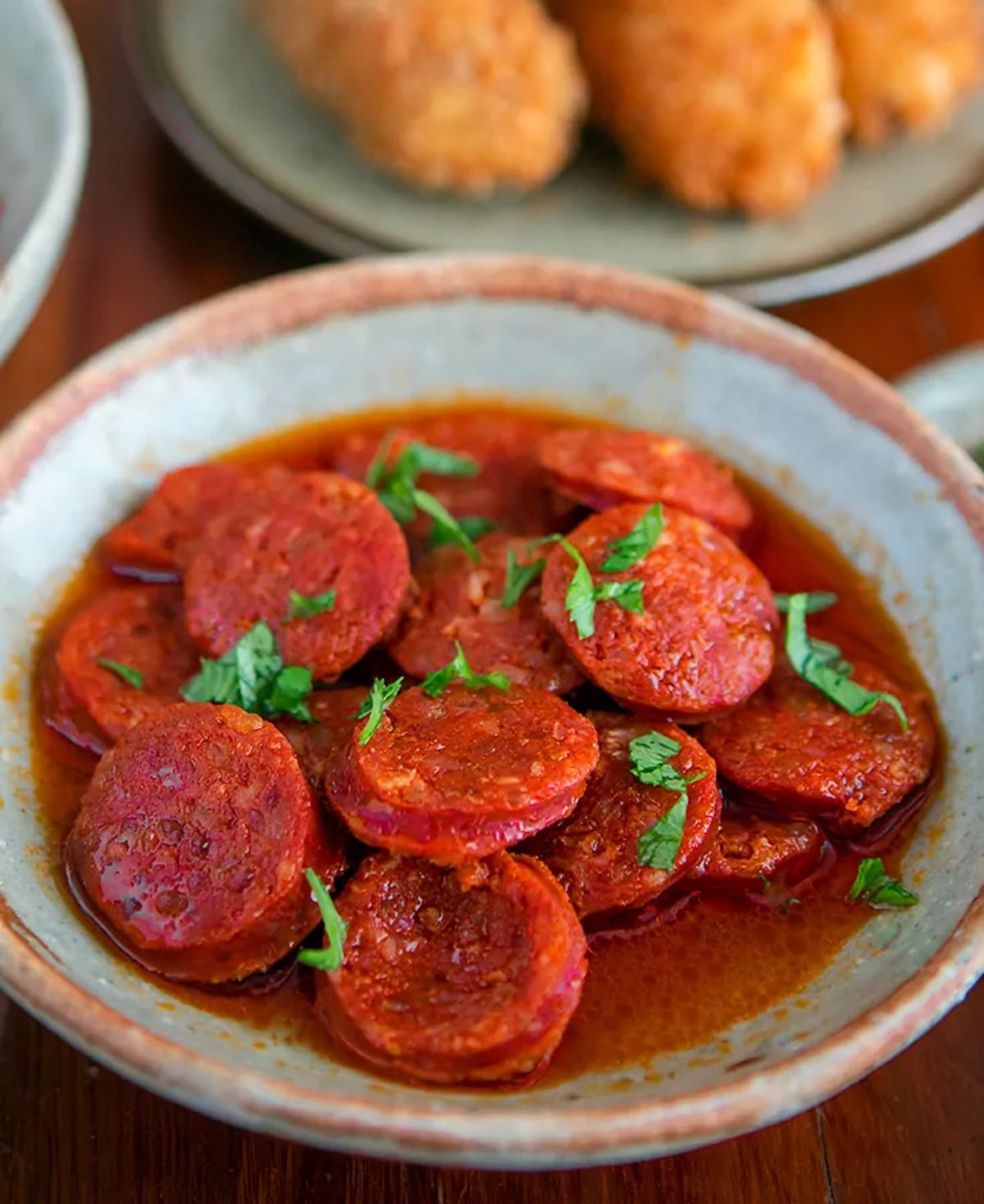 Among the most popular and delicious tapas is Spanish chorizo in red wine. Semi-cured Spanish chorizo is best for this dish. Pan-fry the chorizo with a good Spanish red wine. Serve with some crusty bread (gluten-free, of course), and enjoy!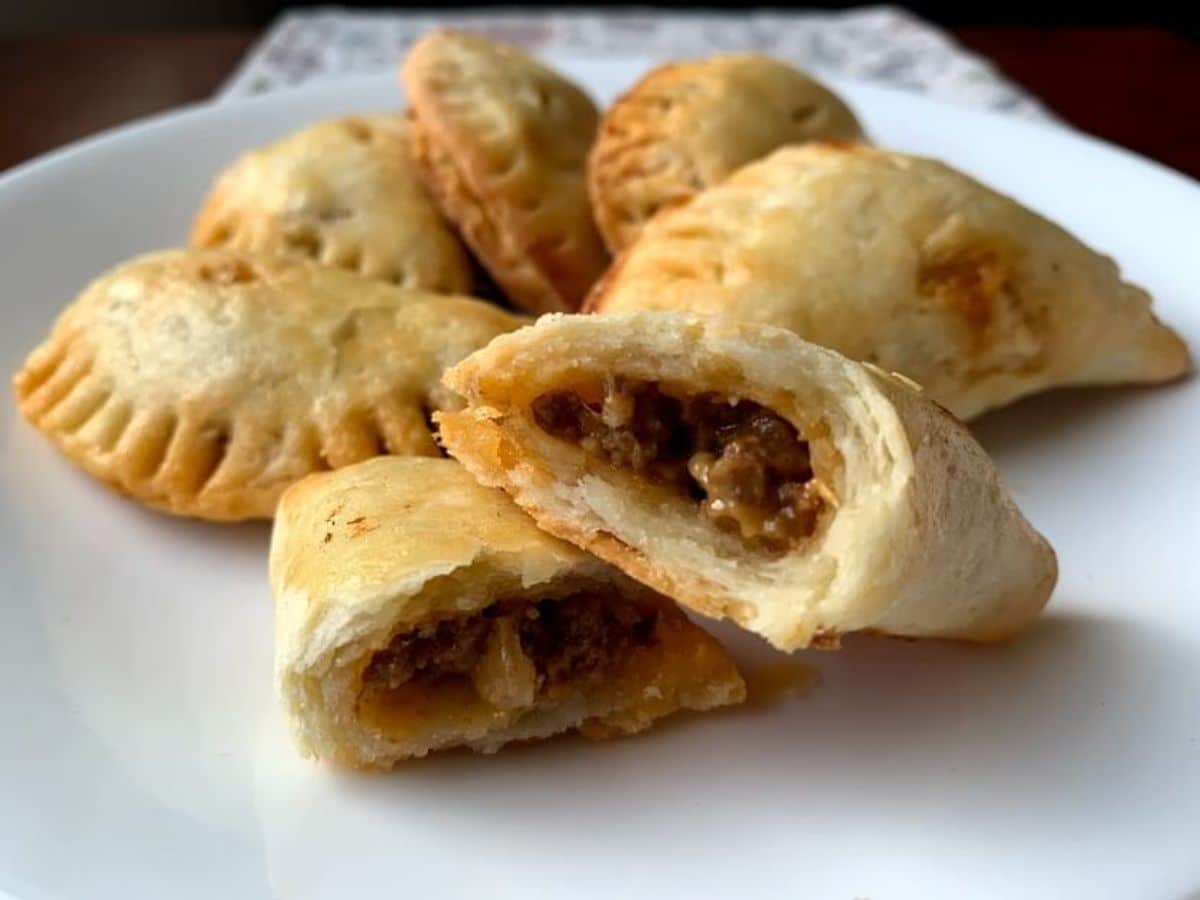 Empanadas are a classic dish served in Spain and other countries. They're delicious, yet usually made with wheat flour. Thankfully, this recipe exists. These empanadas take a while to make because you'll need to bake the gluten-free dough, mix up the beef filling, layer it in the empanadas, fold and then crimp the edges with a fork, and bake. Ground beef is the most common filling, but you can get creative and add ground chicken or a cheese filling to make these vegetarian.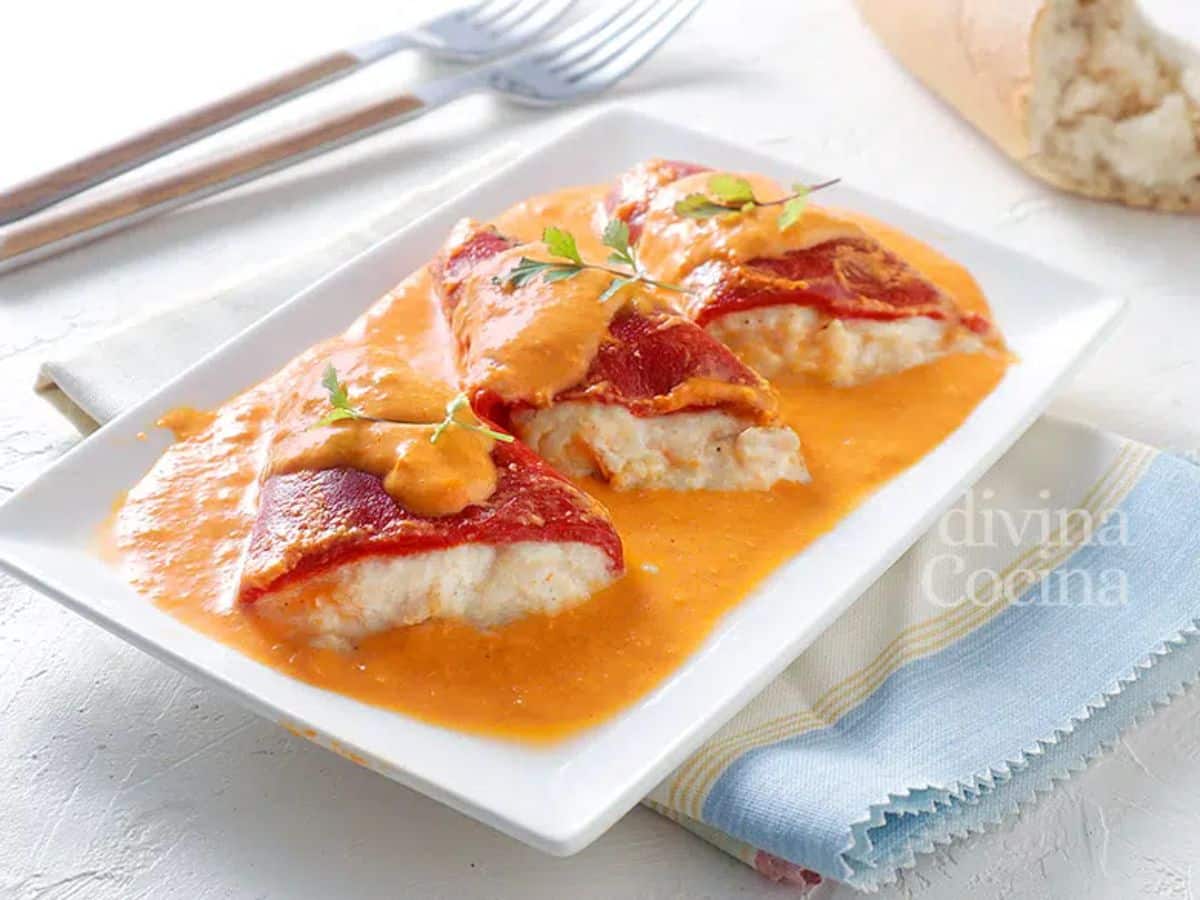 Cod stuffed pimentos are a delicious gluten-free option to make when craving authentic Spanish tapas. The only ingredient you'll need that contains gluten is a small amount of flour, but swap that for whatever gluten-free option you prefer. Made with white wine, milk, and plenty of spices, this sauce is the best part of the dish. Be sure you desalt your cod before you stuff the peppers, or it will be far too salty.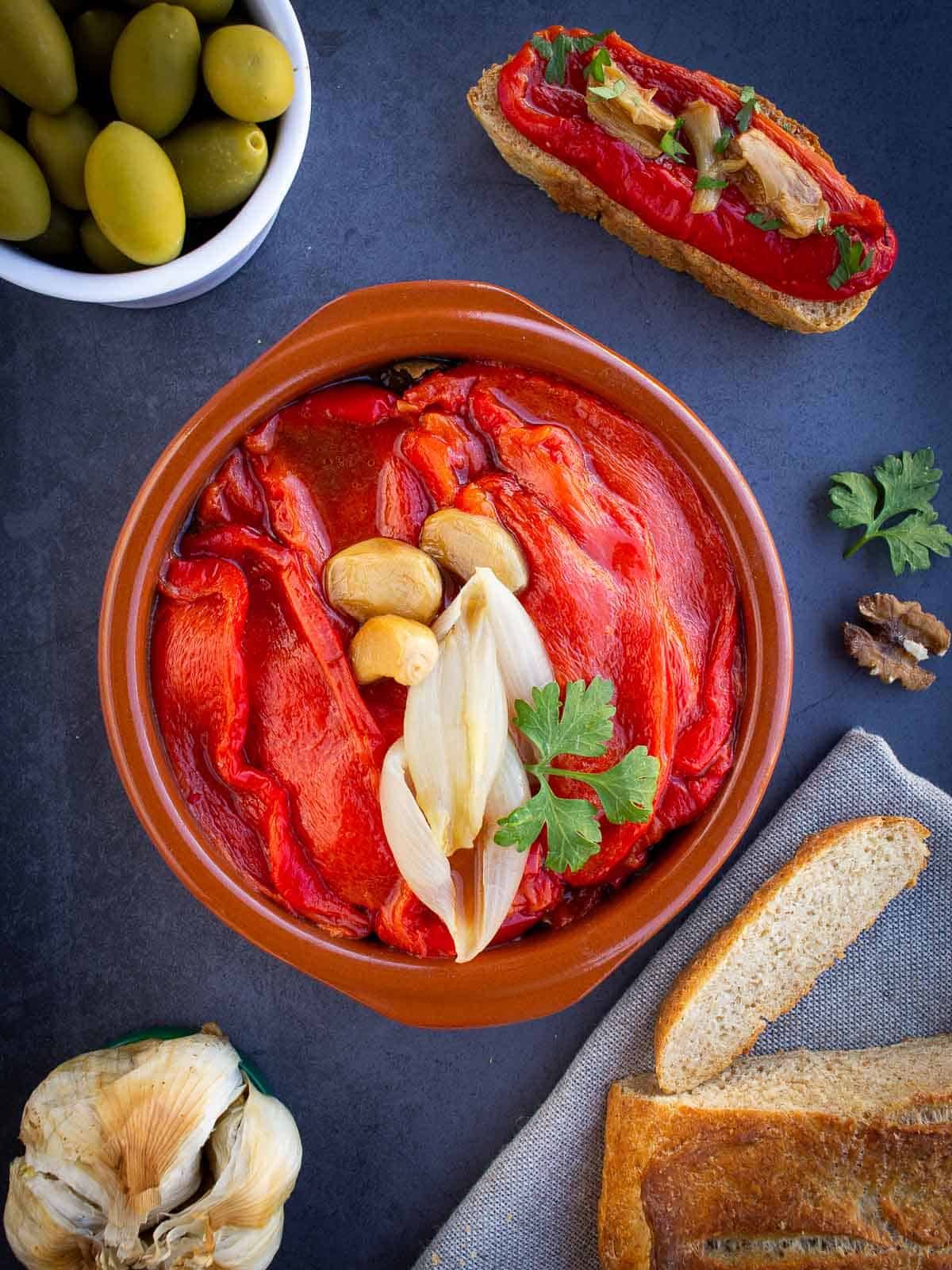 So healthy, tasty, and easy to make, Escalivada is a Catalan roasted vegetable. Roast the eggplant, onions, and red peppers with plenty of garlic. Drizzle on some red wine vinegar to bring out the flavor of the roasted veggies.
Final Thoughts
These gluten-free tapas are just the beginning when it comes to delicious tapas to make at home. Next time you're having a party or small get-together, impress your guests with some Spanish tapas recipes. You won't regret it!