Dips make all the difference.
From savory French onion dips to artichoke hummus, there are dips for every palette!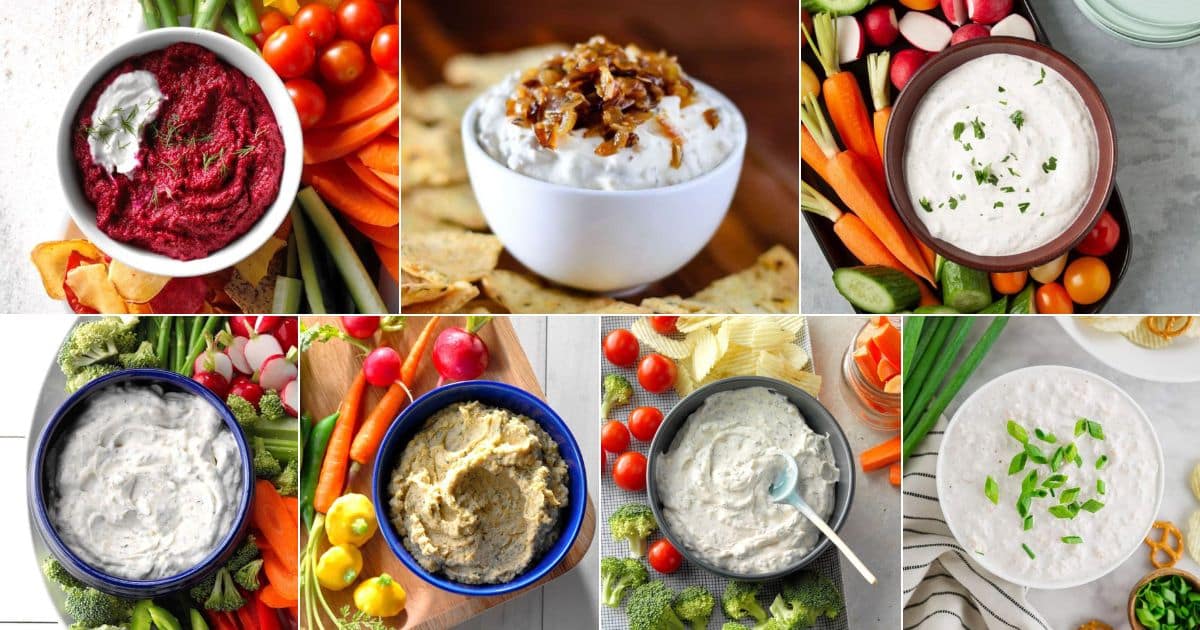 Additionally, dips are incredible versatile, and you can eat them with almost anything. Because they often last awhile when properly refrigerated, they're also a great snack on the go.
I use dips with almost every meal and snack, and since I've gone gluten-free, I've learned far more delicious dip recipes than ever.
If you're on the hunt for the best healthy dip, use this guide to the 51 best savory gluten-free dip recipes for sharing.
Jump to:
Cold Dips
Cold dips are among my favorite dish.
You can pair them with almost anything and keep them for a while if they remain fresh.
Read on to learn my best cold dip recipes.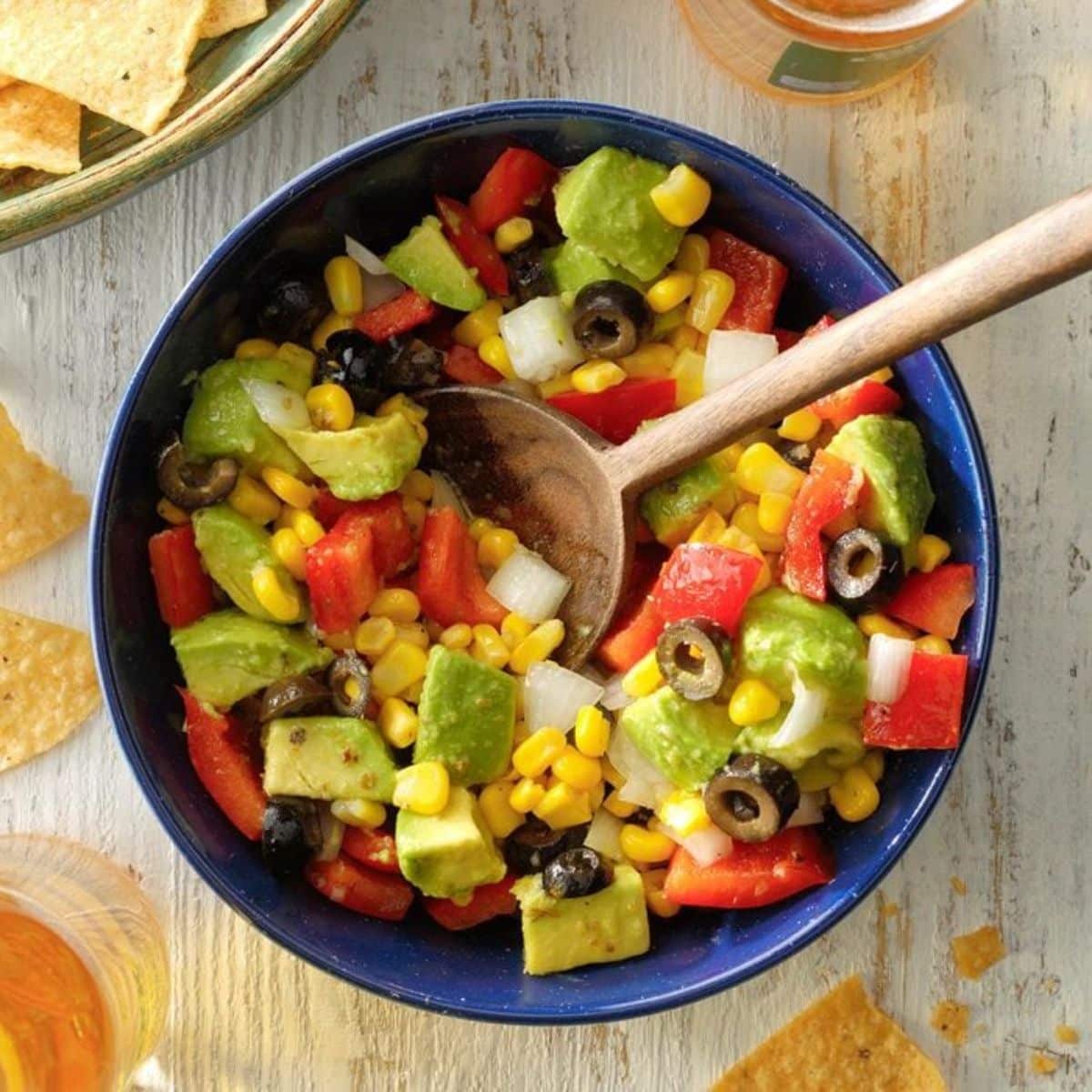 This great avocado dip takes under 20 minutes to make—and yields seven cups!
The dip is delicious and consists of only a few fresh ingredients, including olives, tomatoes, and corn.
I like to bring this dip to picnics and outdoor summer parties since it is delicious chilled and pairs well with drinks.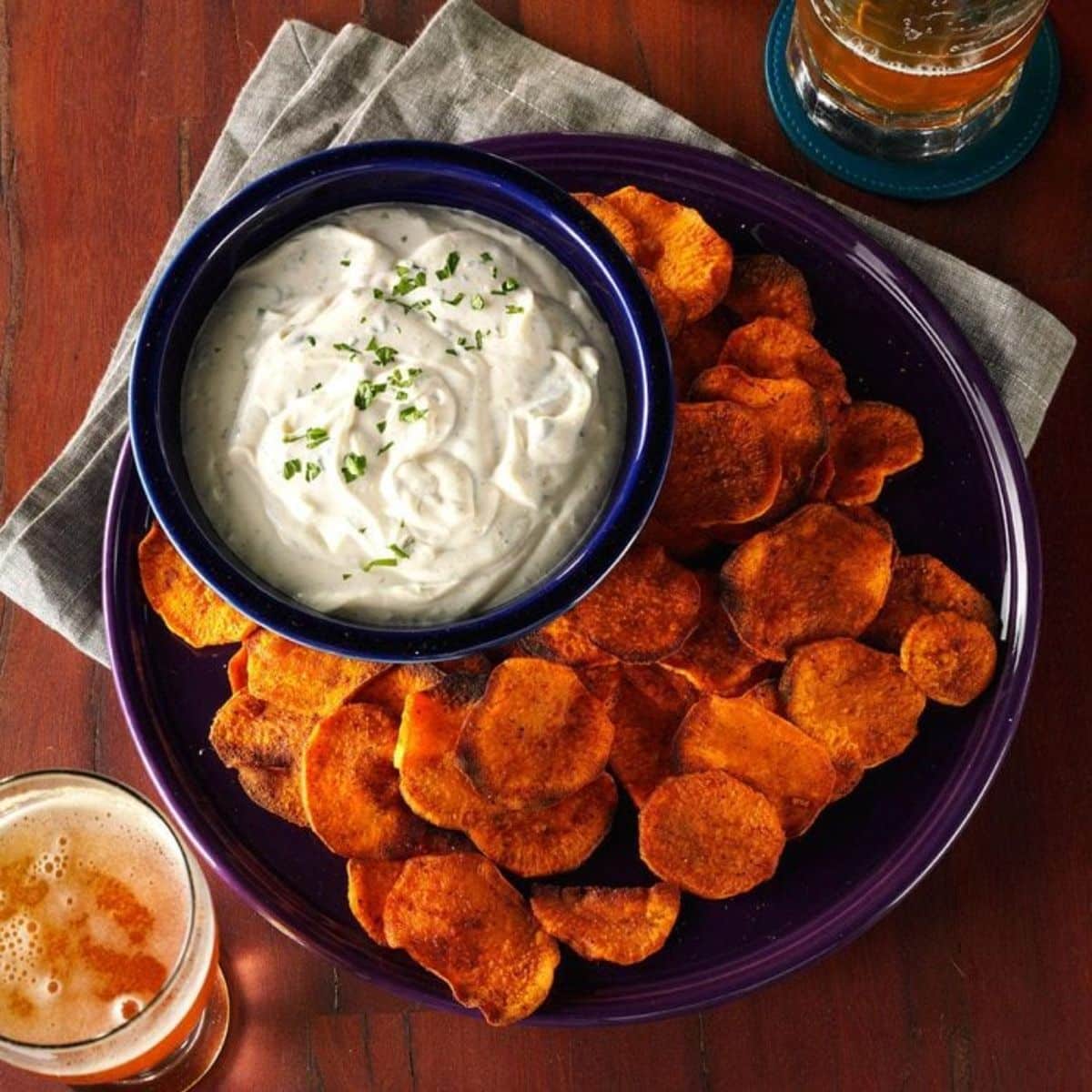 Cilantro may or may not be your vibe—but this cilantro dip will fully convert you if it isn't.
This dip takes 25 minutes to make and consists of lemon juice, celery salt, and any other ingredients you want—just don't forget the cilantro.
It goes well with fried sweet potato chips since the fresh taste of the cilantro offsets the potato.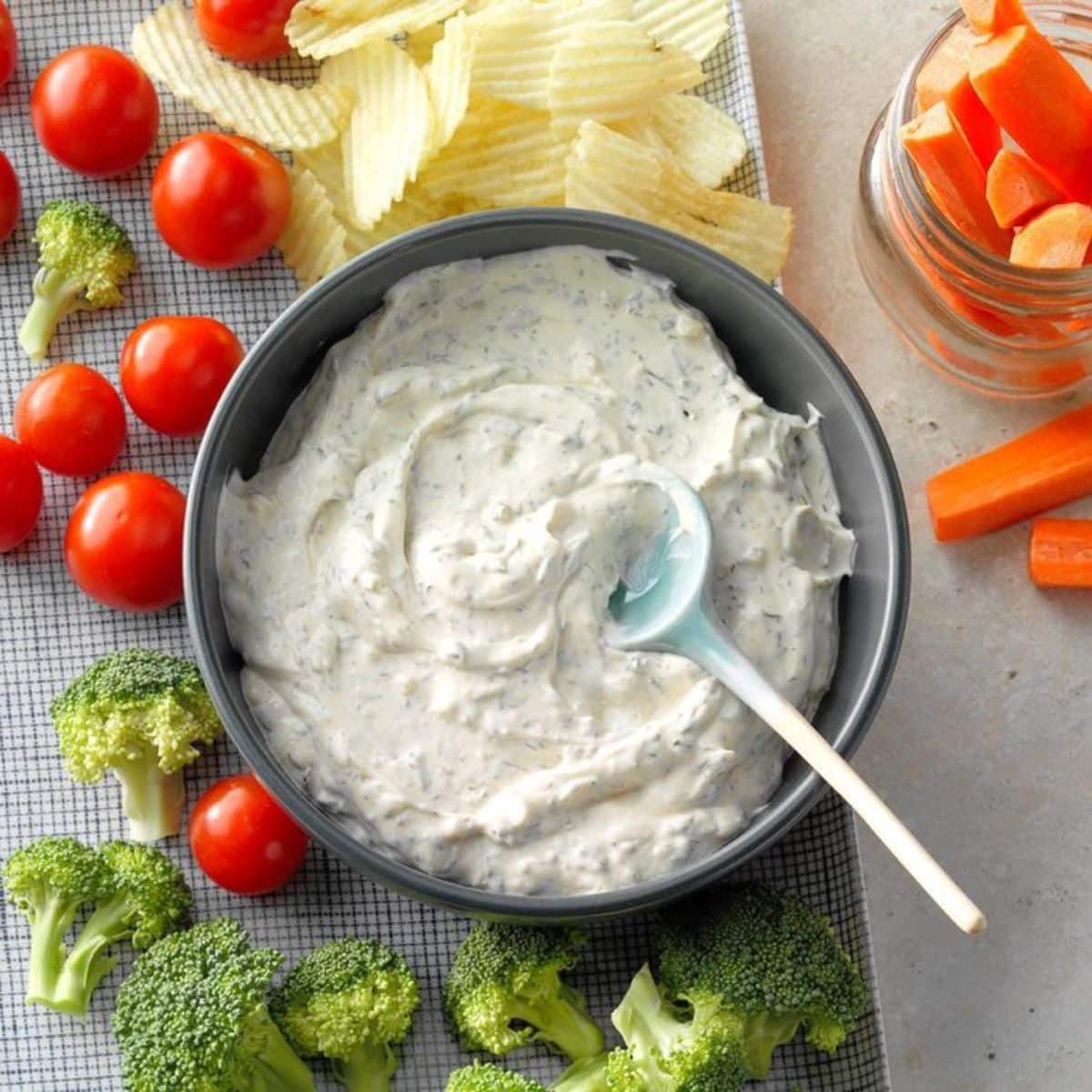 I love dill dip—and this one takes the cake.
The soft sour cream perfectly complements the fresh, earthy flavor of the dill, and this dip goes well with fresh vegetables and light crackers.
It's ideal for a quick and healthy snack for adults and kids.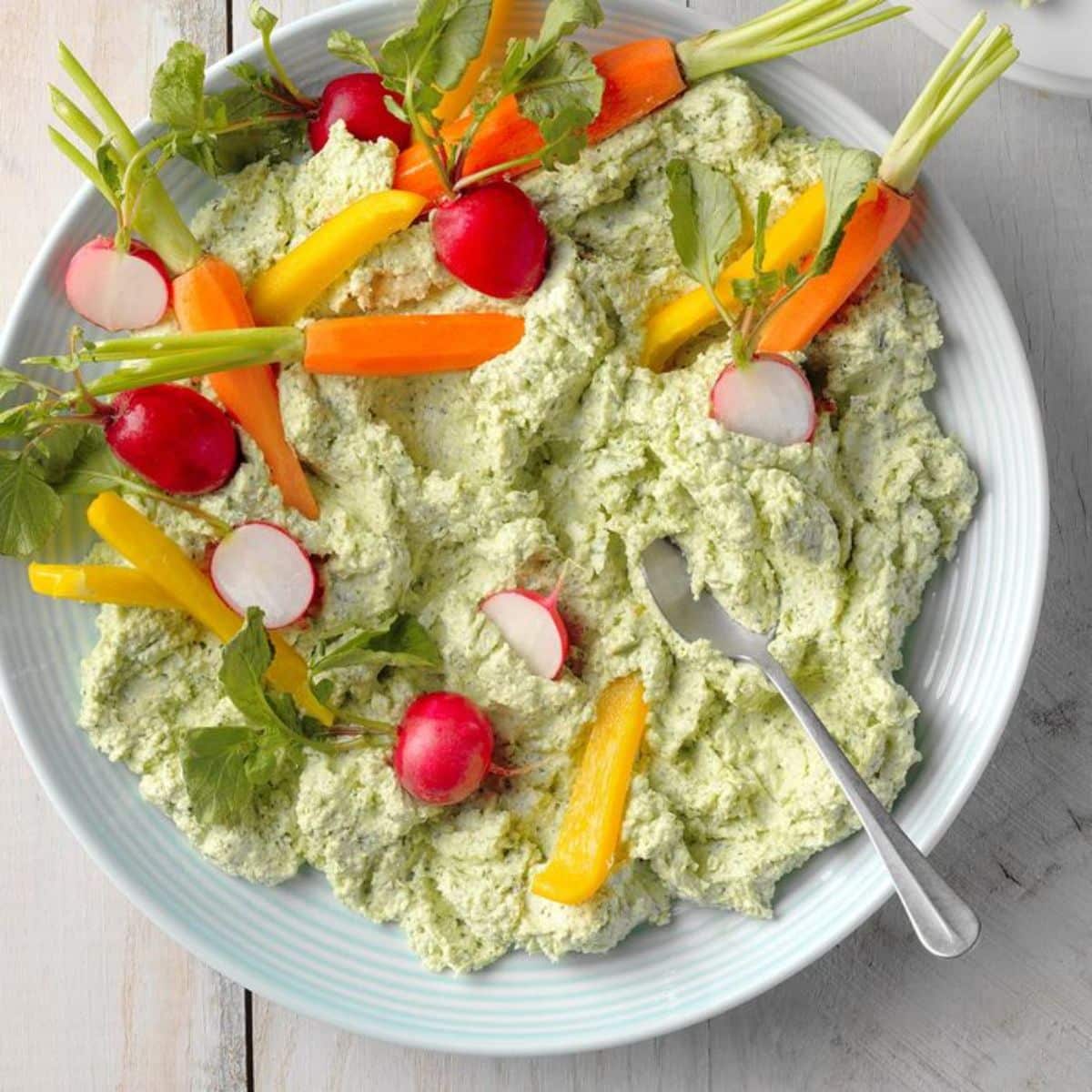 My kids used to hate feta cheese—until I made this dip and changed the game for good.
This herbed feta cheese dip includes radishes, parsley, mint, peppers, lemon, and any other vegetables you wish to add.
If my kids love it, you're sure to love it too. Best of all, this dip keeps for several days.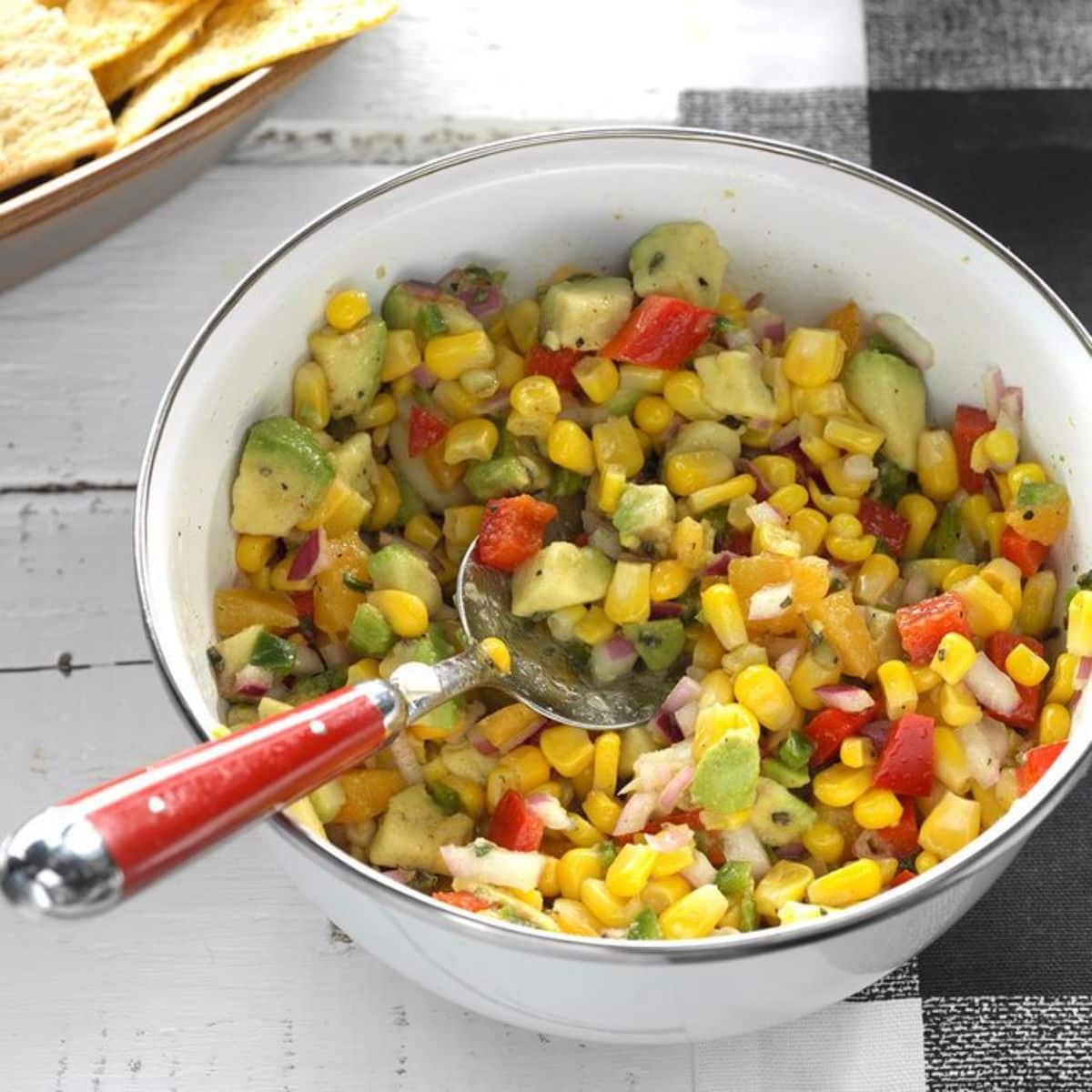 There's nothing like a fresh corn avocado dip—this recipe adds finely chopped jalapenos for additional spice.
The recipe is quite simple and takes under 20 minutes to make. You can dice the vegetables are thick or thin as you want and add avocado for that quintessential soft texture.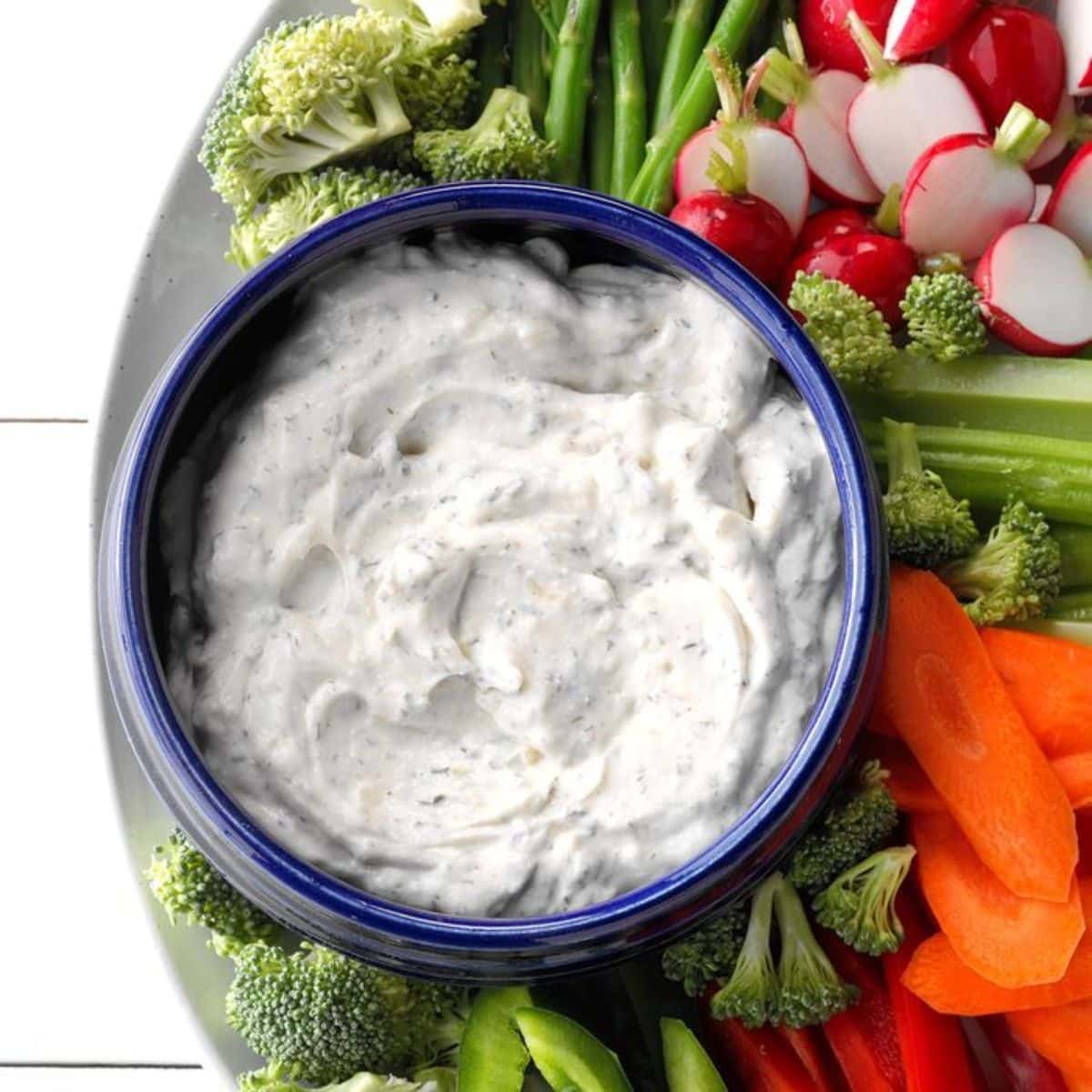 Another dill-based recipe never hurts, and this is one of my portfolio's fastest, most delicious ones.
This veggie dill dip calls for cottage cheese, milk, and mayonnaise for that creamy flavor. You'll add assorted herbs and vegetables, including dill and parsley. The result is a dip you won't forget!
Much like the above recipe, this one takes under ten minutes to make and produces a creamy, floral dip that will revolutionize your meals.
This dip includes various types of cheese, dill weed, fresh spinach, and other seasonings or vegetables.
Serve this one chilled, and get ready to receive compliments!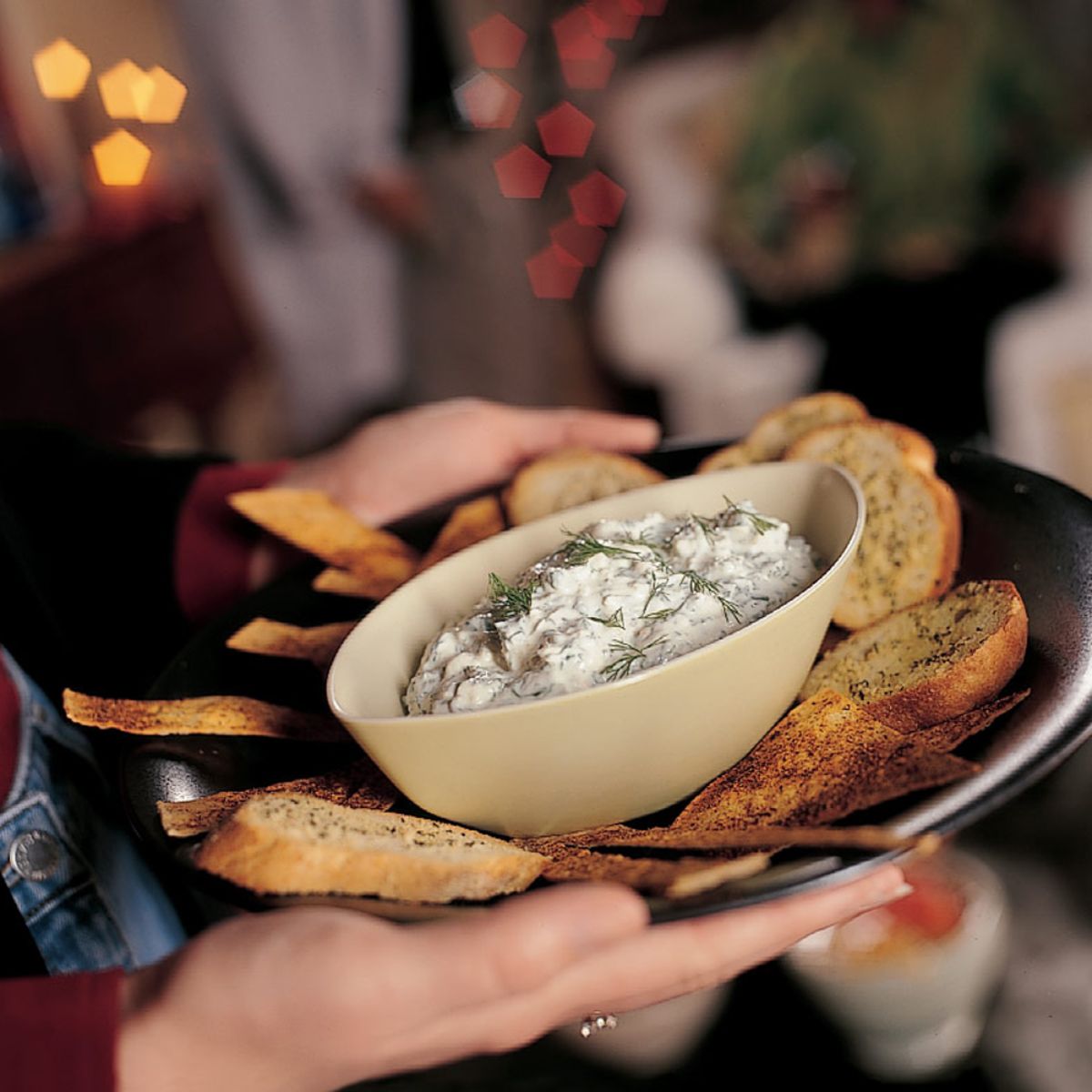 Spinach is one of my favorite foods for its many health benefits and delicious taste. This creamy feta dip goes well with the earthy flavor of the spinach, and the fresh dill ties the whole thing together.
Keep this one chilled for the best results, and serve it repeatedly!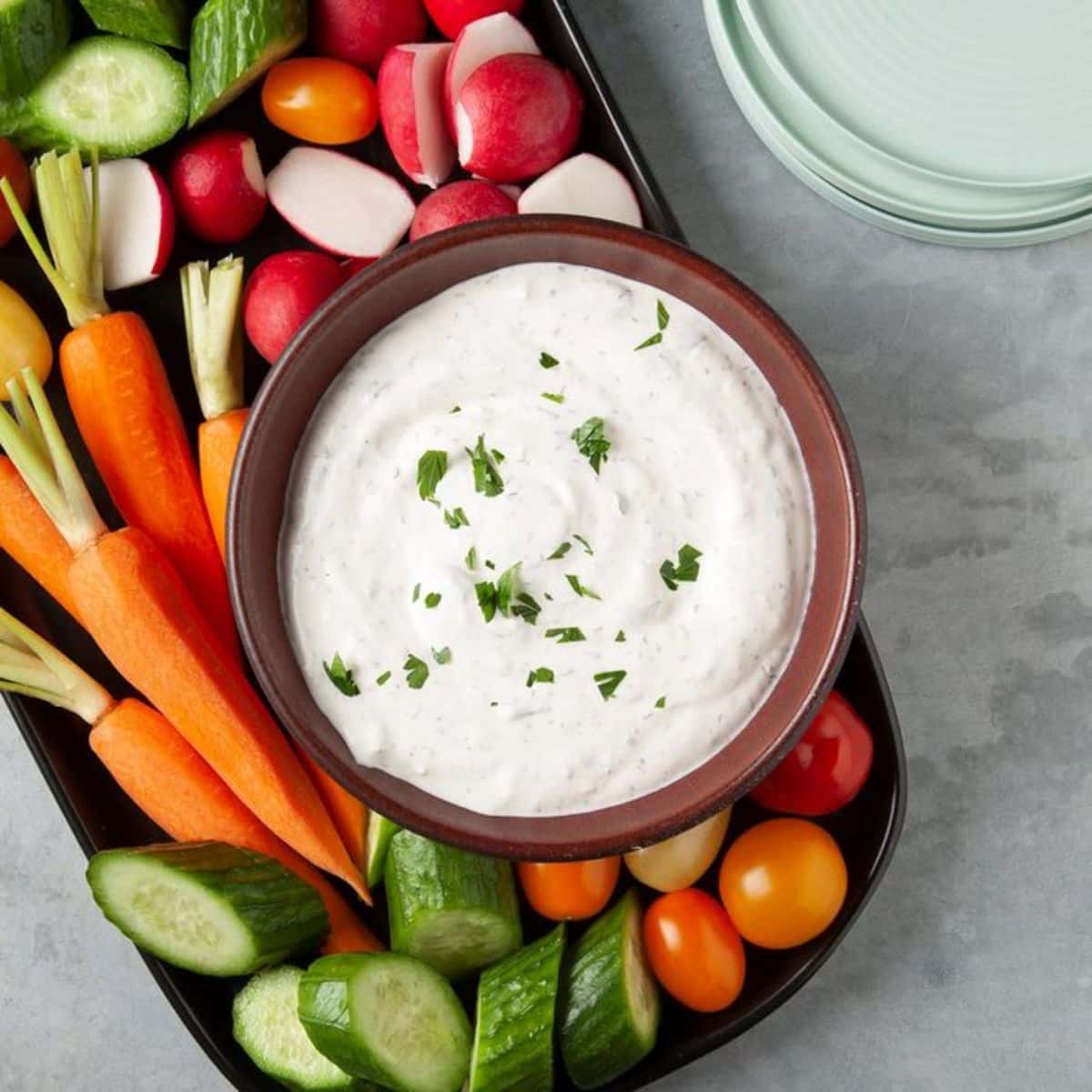 Crudite is French for "cold finger foods," and that's what this dip is for!
It takes only five minutes to make, and the mint and parsley combine to offer the most refreshing taste and texture.
This dip is ideal for a quick snack—and kids love it.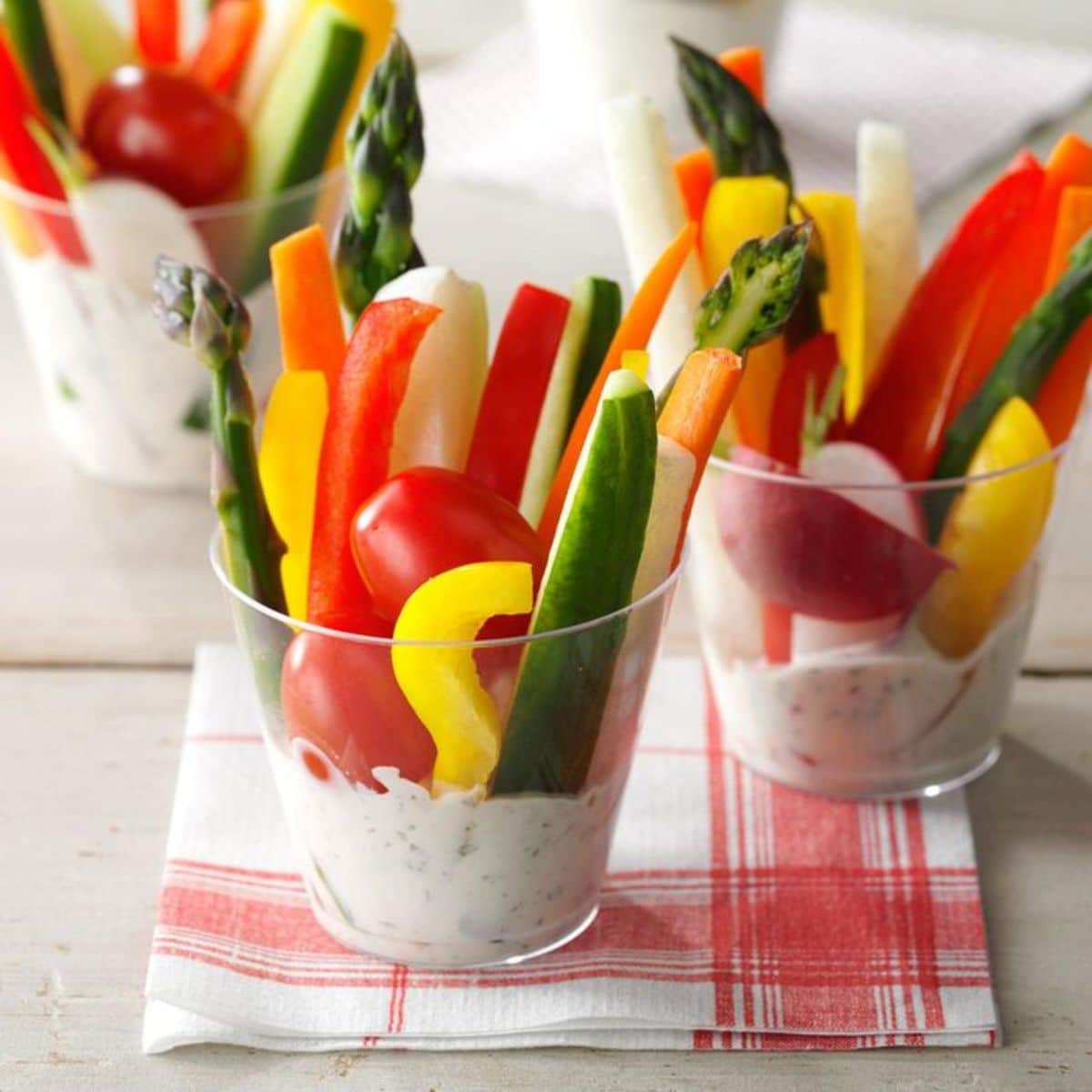 This zesty recipe works well for informal gatherings and after-school snacks. It's another crudite dip, so you'll pair it with fresh, crunchy veggies, offset by the creamy, moist dip.
Remember to serve it cold!
Hot Dips
Hot dips are almost like a meal in and of themselves. You can eat them alone or combine them with your favorite gluten-free bread or crackers.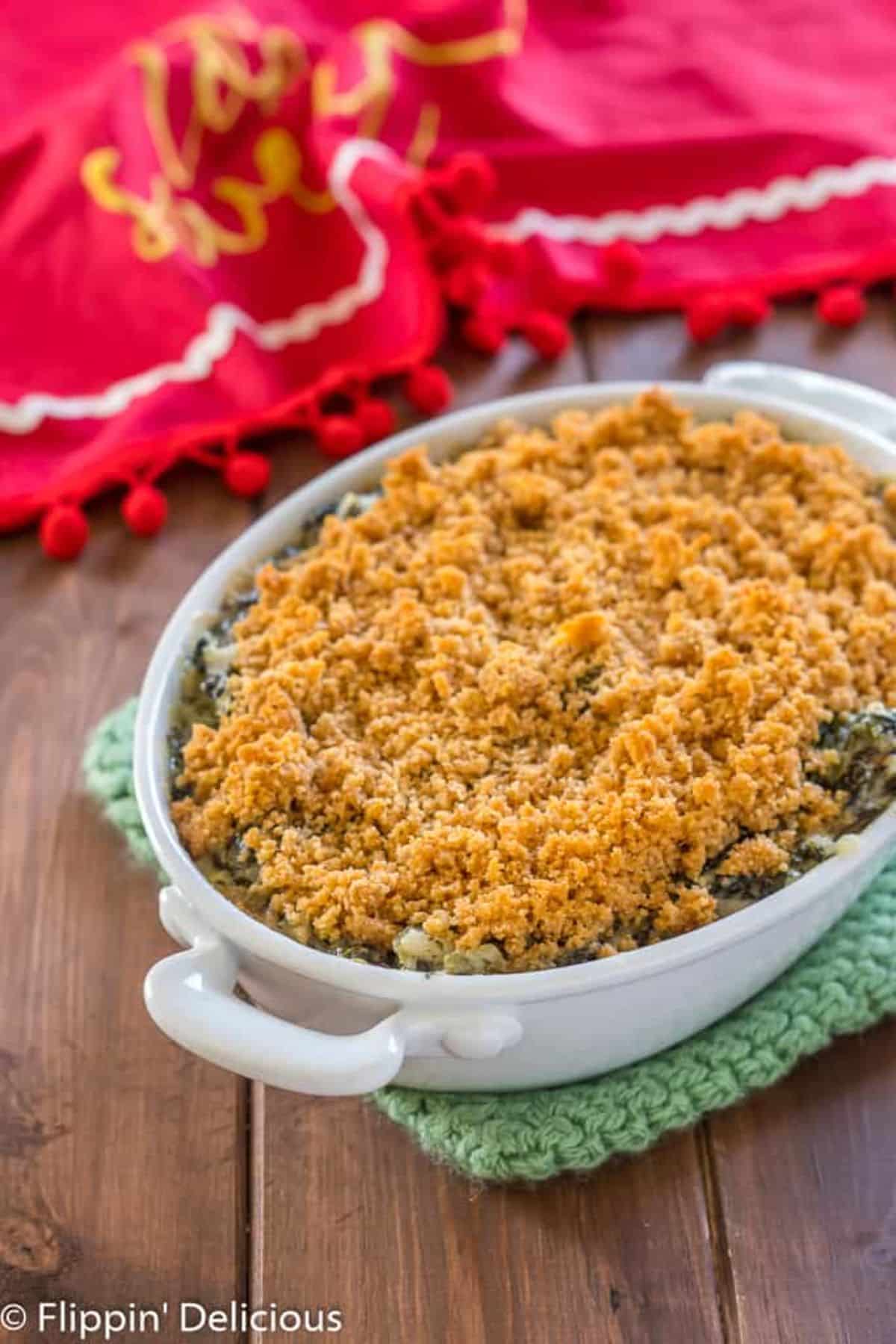 Spinach artichoke dip is one of the most popular options on this list—for a good reason. This spinach artichoke dip includes a unique twist that ties the whole thing together: gluten-free breadcrumbs. The breadcrumbs add a hearty texture, so you can eat this dip alone or combine it with bread if you wish.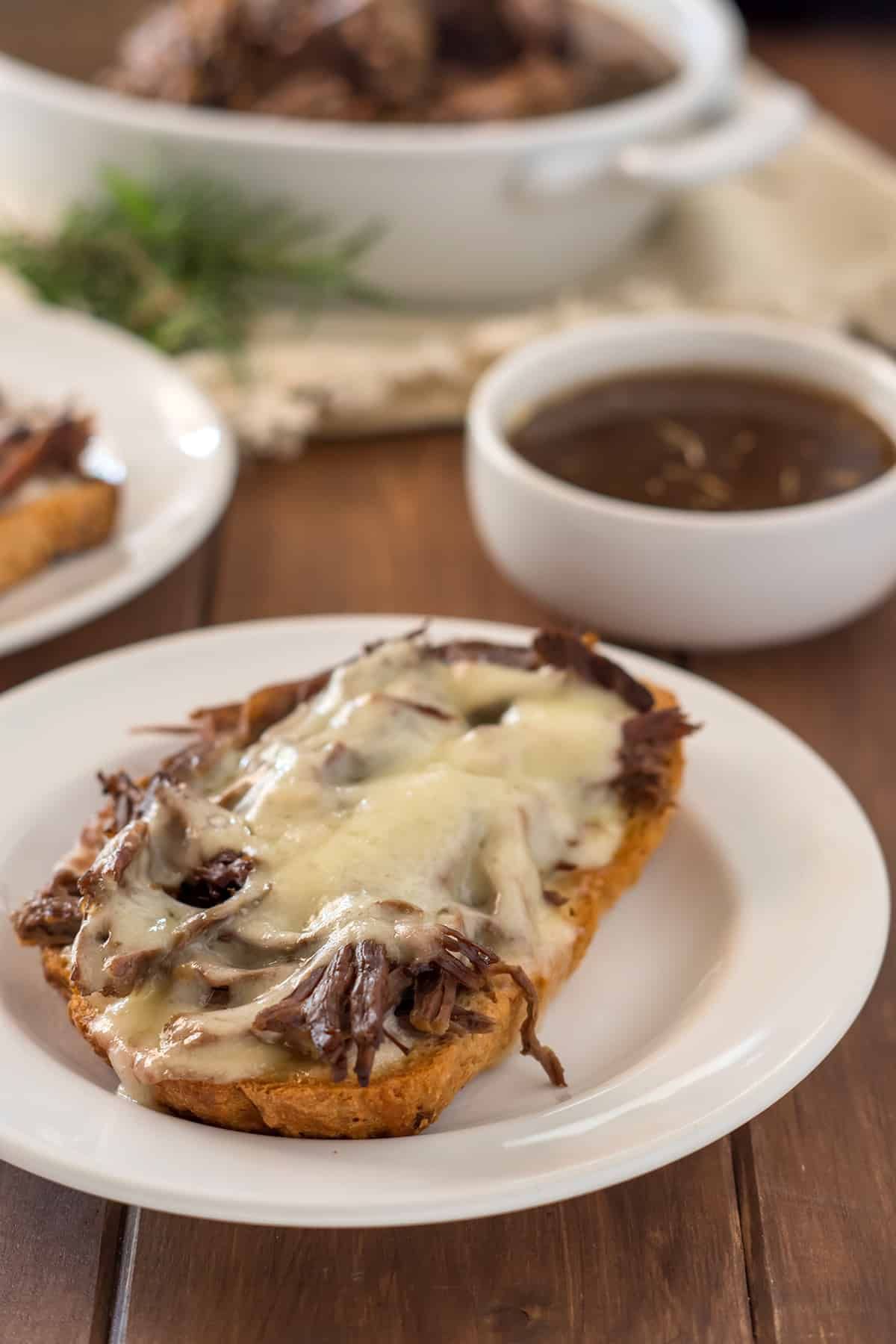 This dip isn't savory per se, but it combines the sweet flavor of berries and raisins with the creamy, salty taste of the cream cheese, creating an incredible burst of flavors.
You can add additional salty ingredients to create a more savory taste—customize it as much as you want!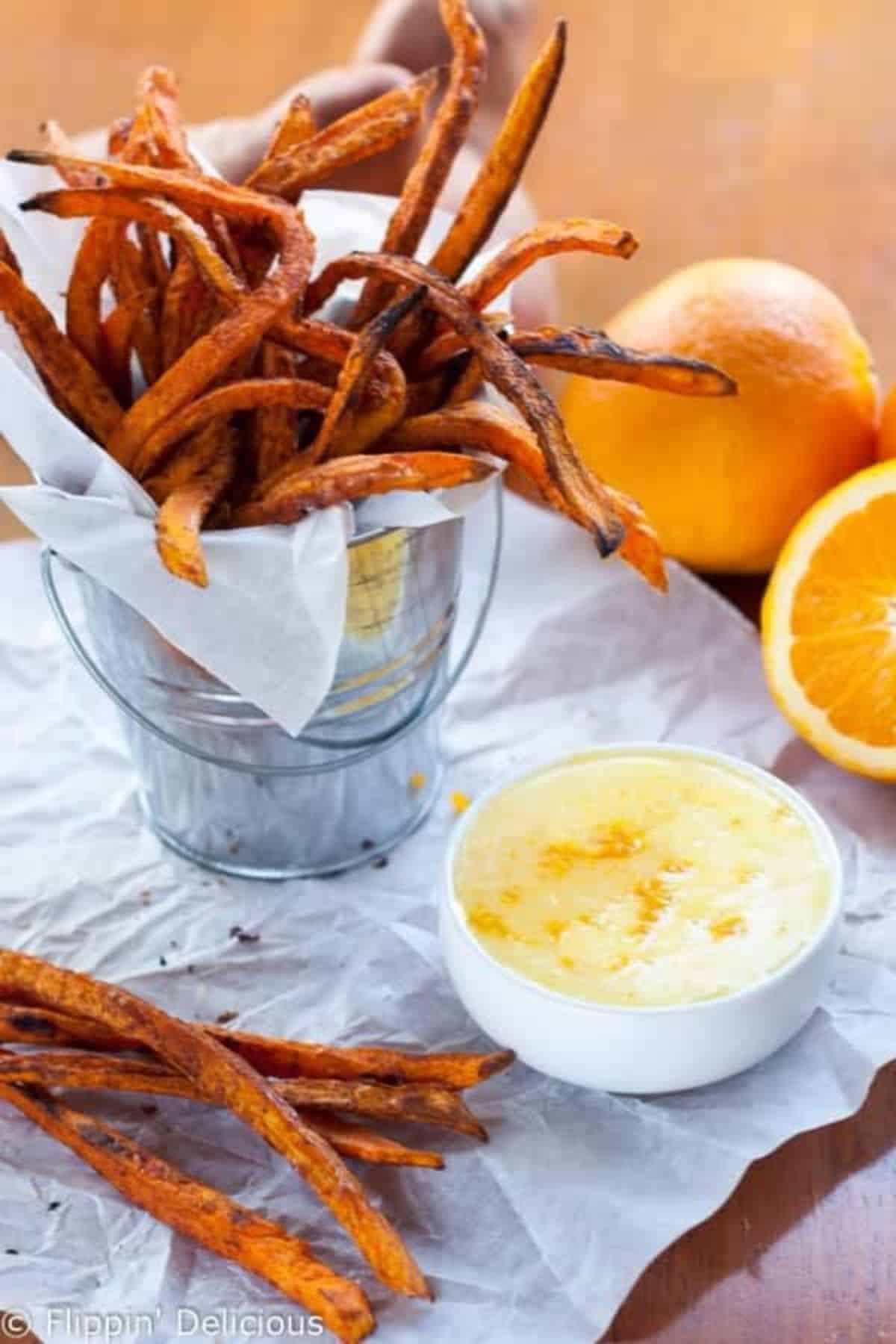 This recipe is another slight cheat since the dip is technically orange zest icing (and thus sweet). However, you'll make this dip with delicious, crispy sweet potato fries to enhance the savory flavor. Consider adding additional herbs like cumin for spice and salt!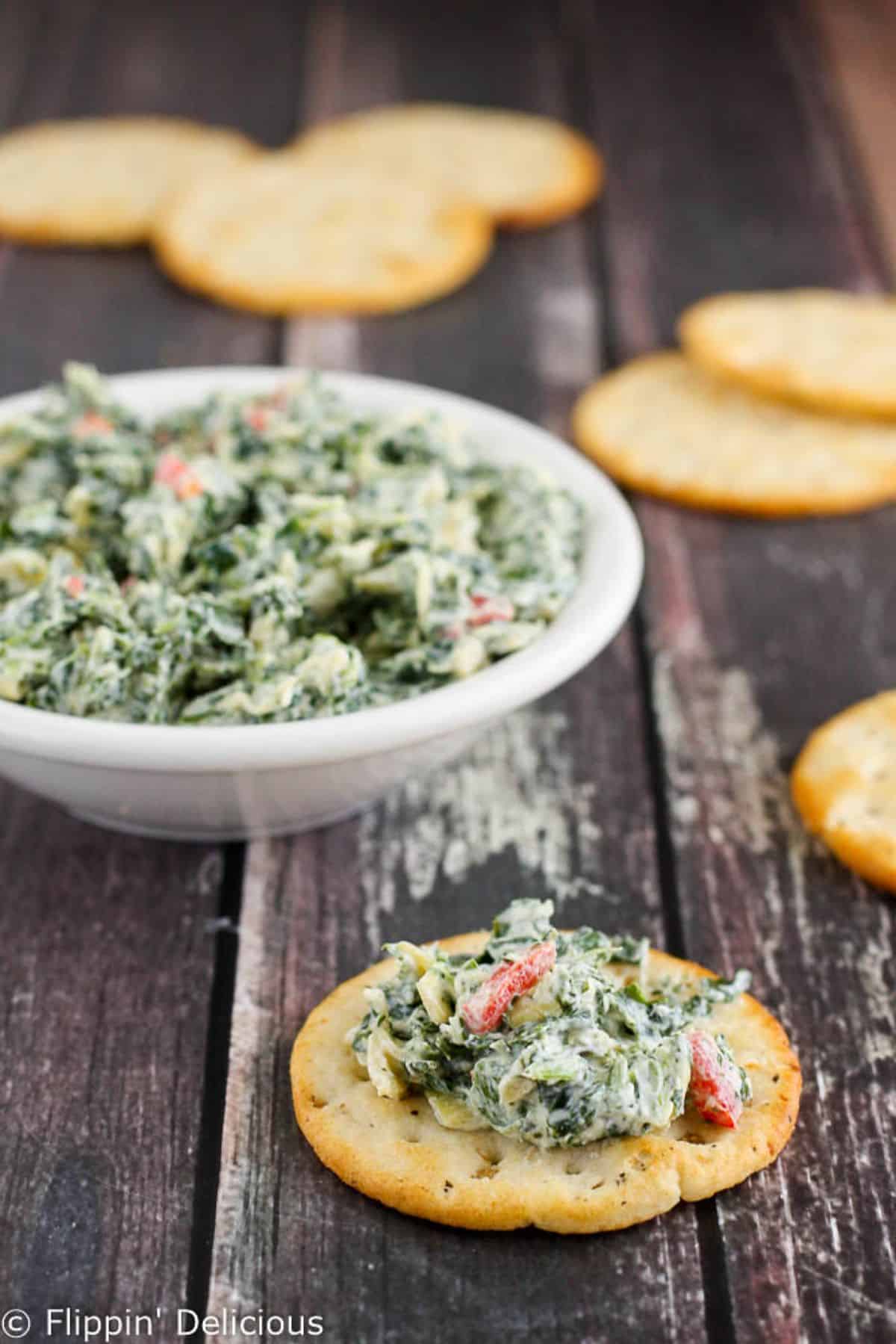 This spinach artichoke dip differs from the traditional dish: it's low-fat and highly healthy. Most drops of this kind can't claim the same, so this is a definite advantage.
You'll make this dip with low-fat cheese, and you can add other vegetables to taste.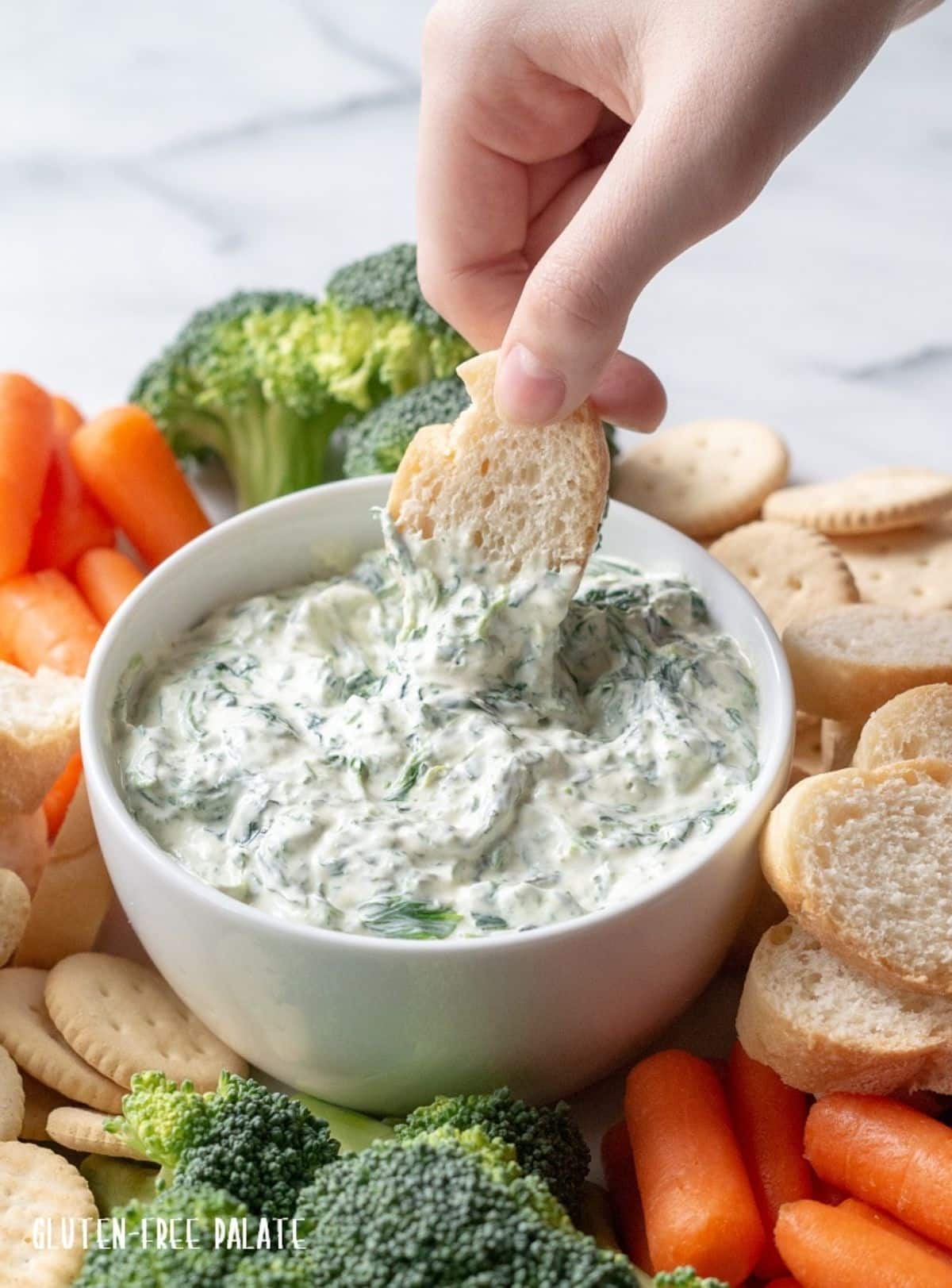 This simple spinach dip may appear light and airy, but it's a delicious meal or snack. It's gluten-free, low-carb, and keto, perfect for any palette.
It only requires seven ingredients, so you can whip it up in a flash and have it ready to go in no time!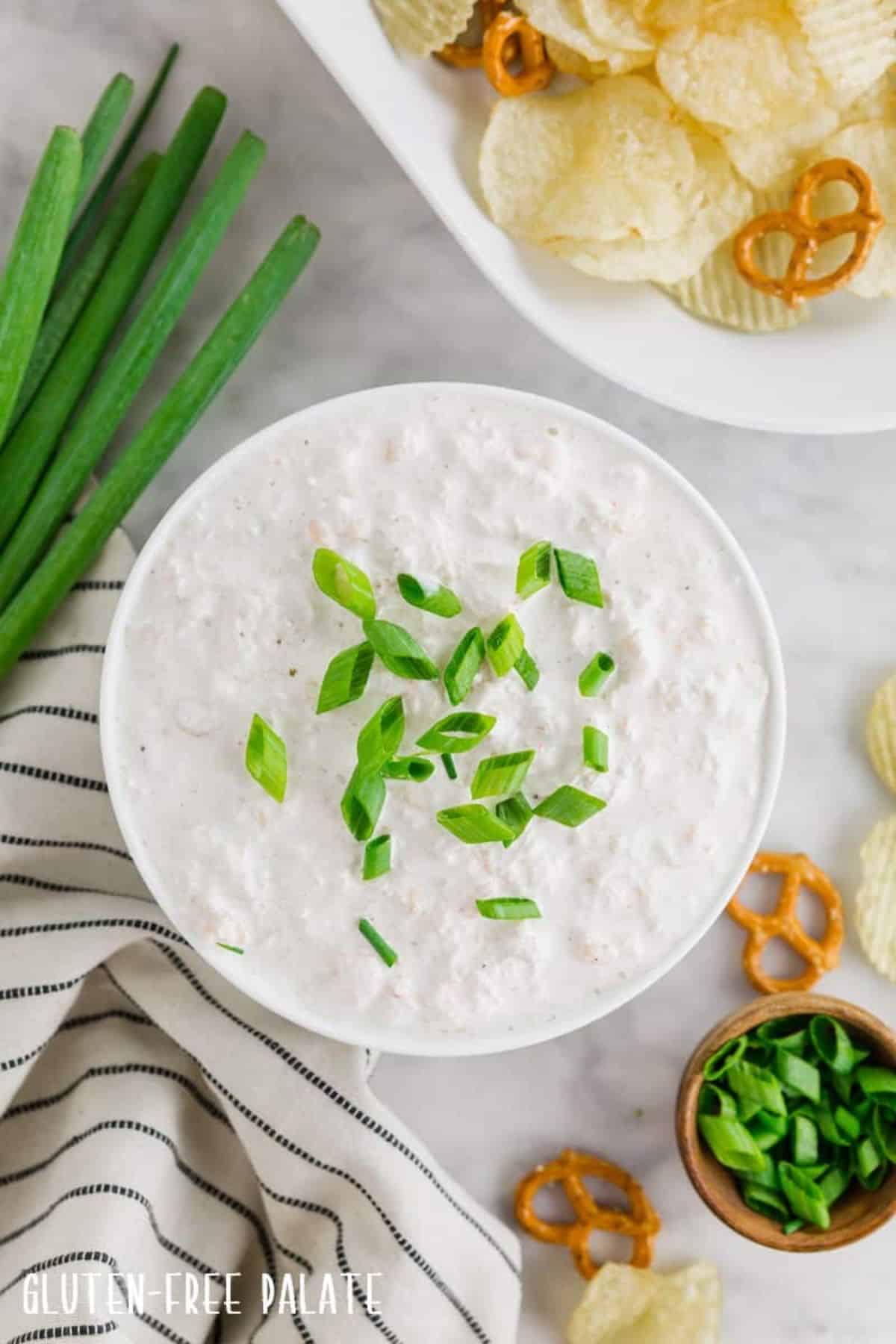 This creamy seafood dip packs a punch. It's dense, rich, and delicious—and you can add all of your favorite seafood snacks, including crab, shrimp, and even lobster.
This dip is ideal, but I like to pair it with warm, toasted, gluten-free bread and a side salad with tomatoes for juicy freshness.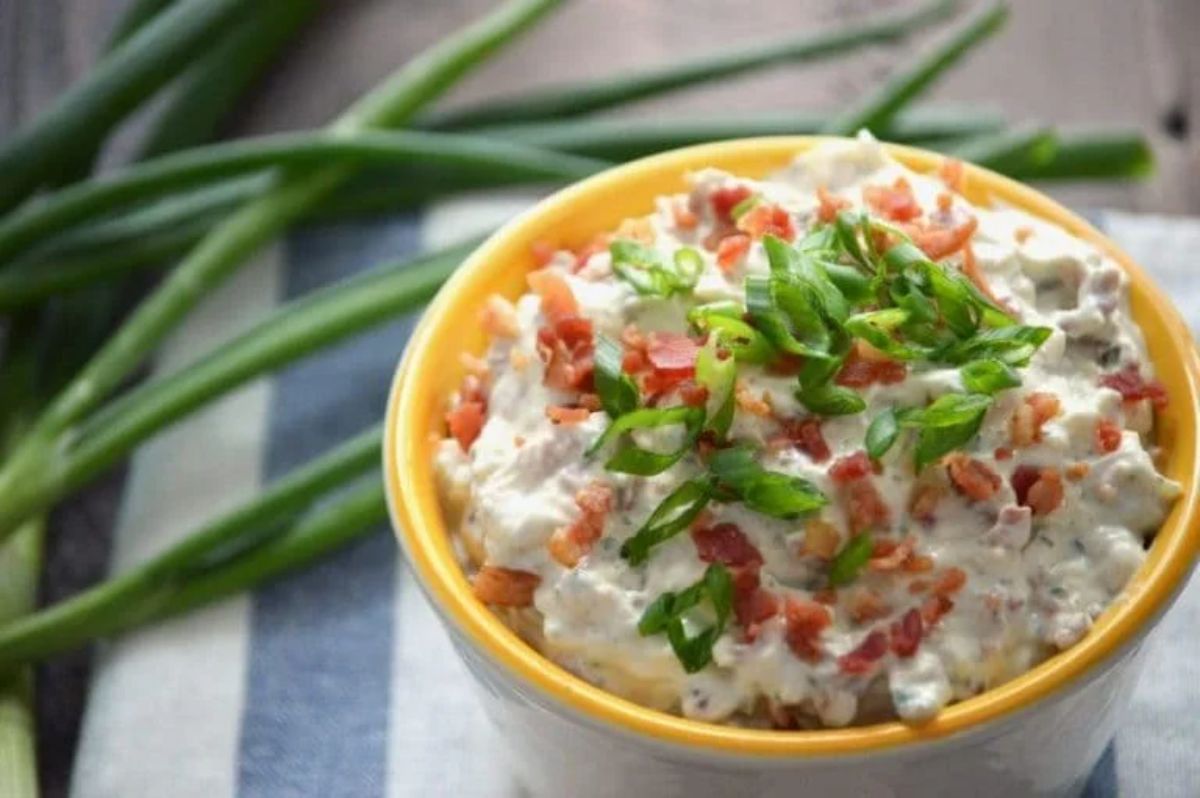 It's all in the name: this crack dip is addicting.
It's made with ranch, cheese, sour cream, and bacon! You'll top it with fresh chives for added crunch and pair it with potato chips for that salty goodness.
Your friends, family, and kids will almost certainly keep demanding more!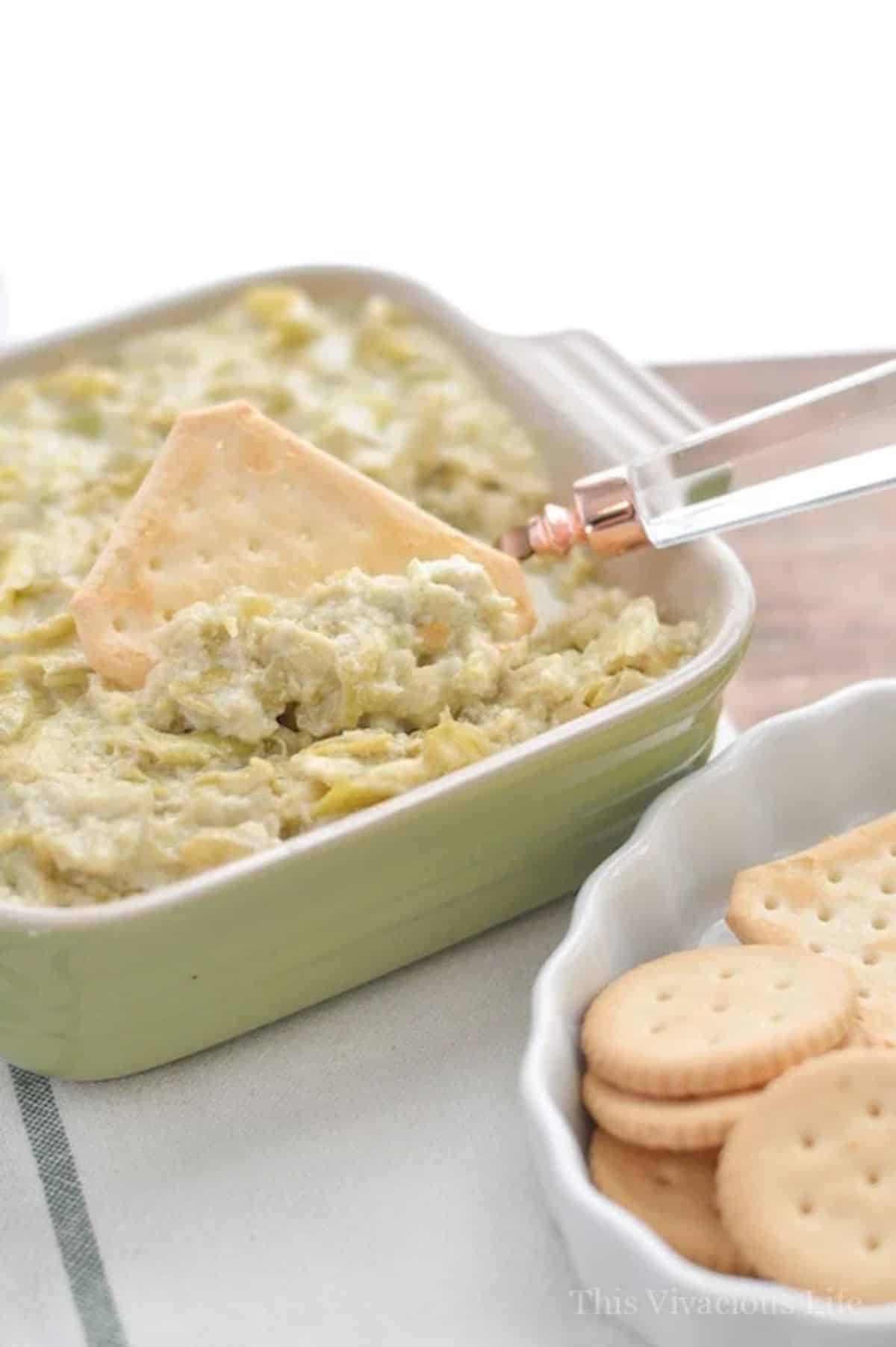 If you have an instant pot, you can make artichoke dip instantly!
This artichoke dip only requires several ingredients, and you can make it in under ten minutes. You'll simply toss everything into the hot pot and wait!
Remember to serve this dip piping hot since it tastes best that way. It's salty, warm, and delicious.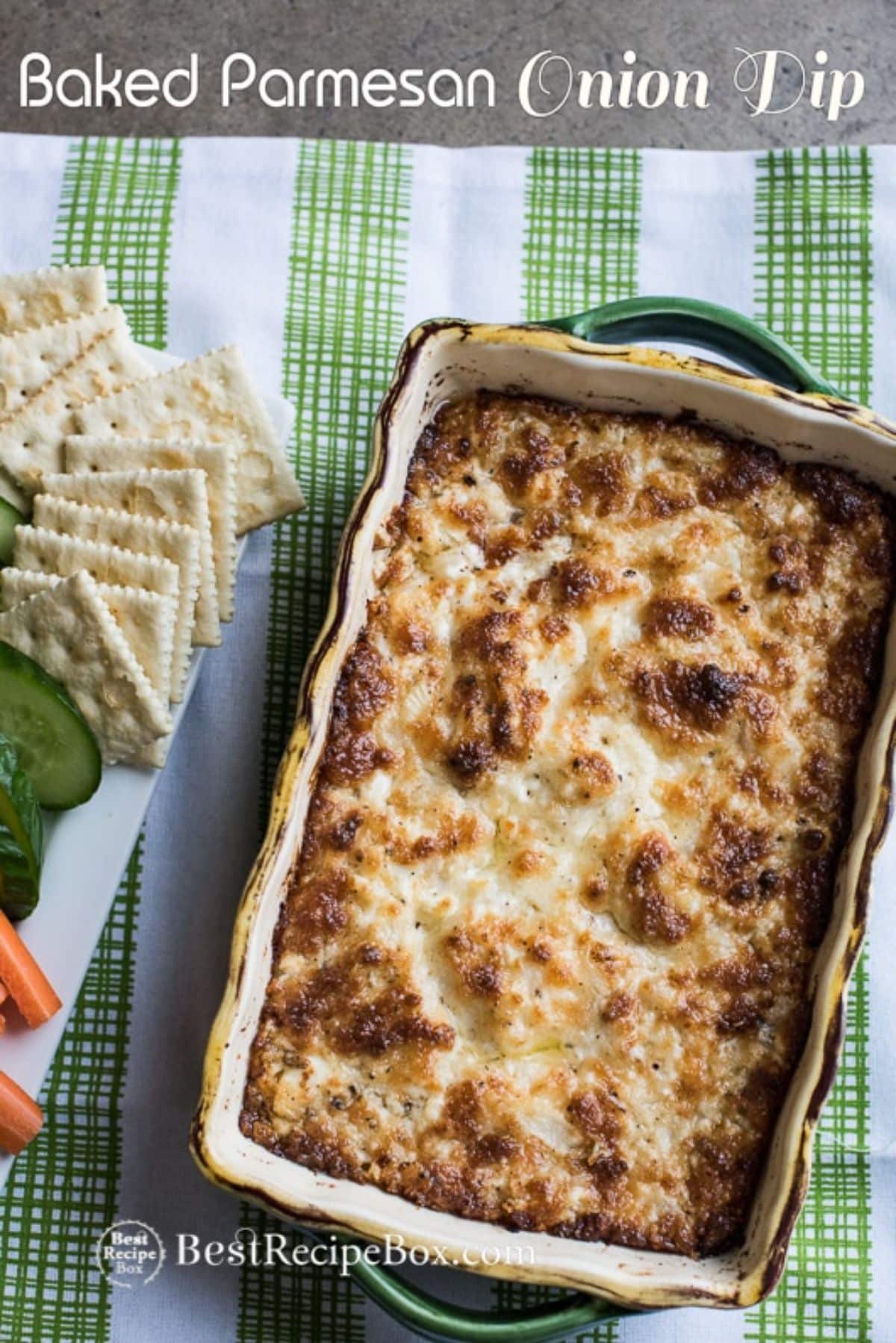 Hot onion dip is a whole other level of deliciousness.
This dip is made from onions, cheese, and a lot of seasoning. It's a lot like French onion soup—but better—and you can dip nearly anything into it. I suggest dipping reubens or BLTs in this delicious dip.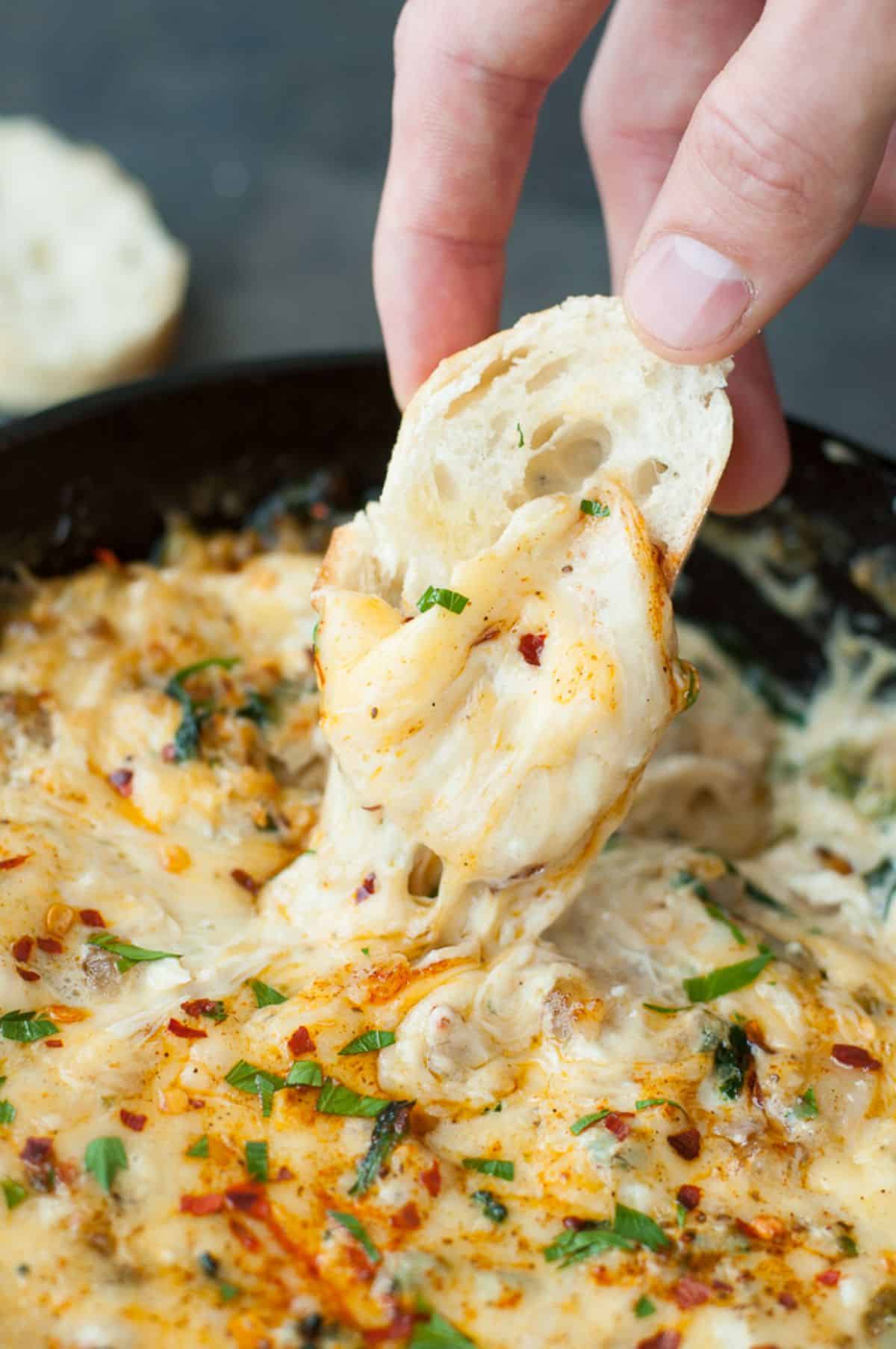 This cheesy seafood dip is an excellent meal, but remember, it's heavy. With shrimp, crab, and loads of veggies, it's incredibly healthy.
You can pair this dip with warm baked gluten-free bread or even pizza to add a robust drop to your hearty meal.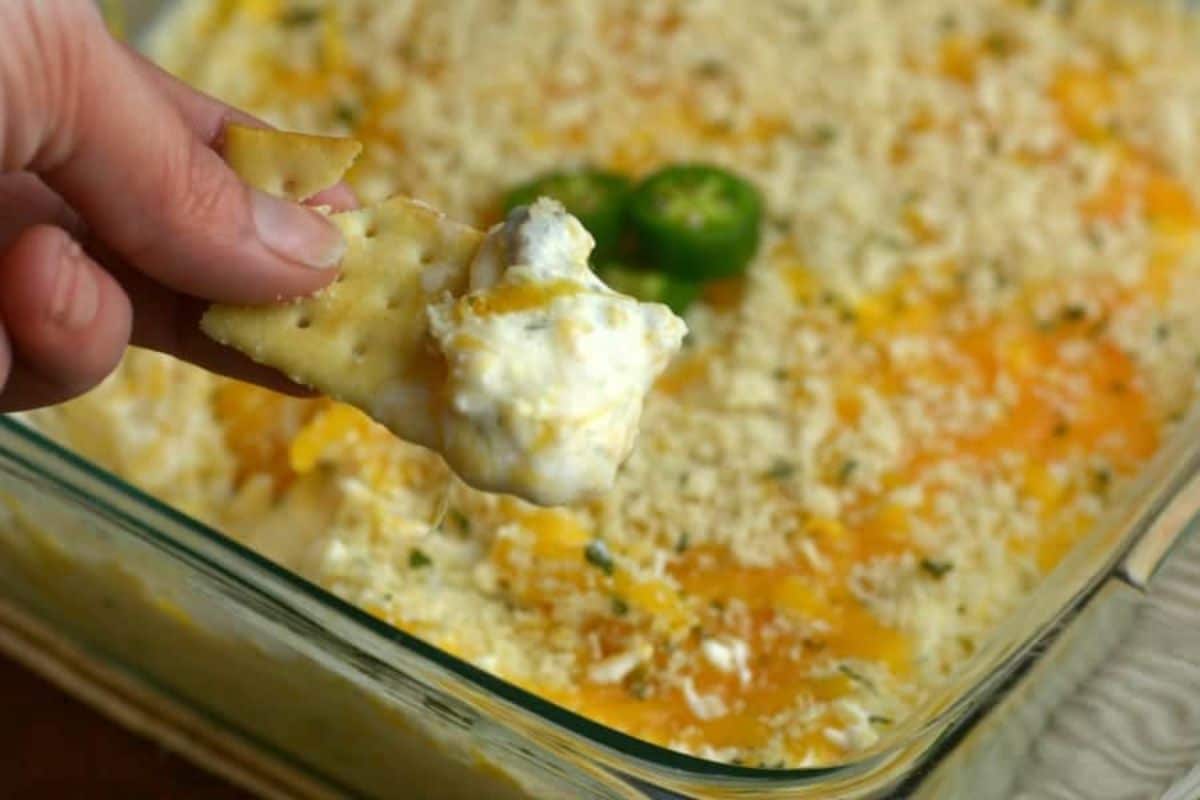 This is one of the best recipes on this list.
You'll need boneless chicken breast, cream cheese, jalapenos, cheddar cheese, sour cream, panko bread crumbs, and water—so easy.
The whole thing only takes 12 minutes to cook, and it'll last a long time in the fridge!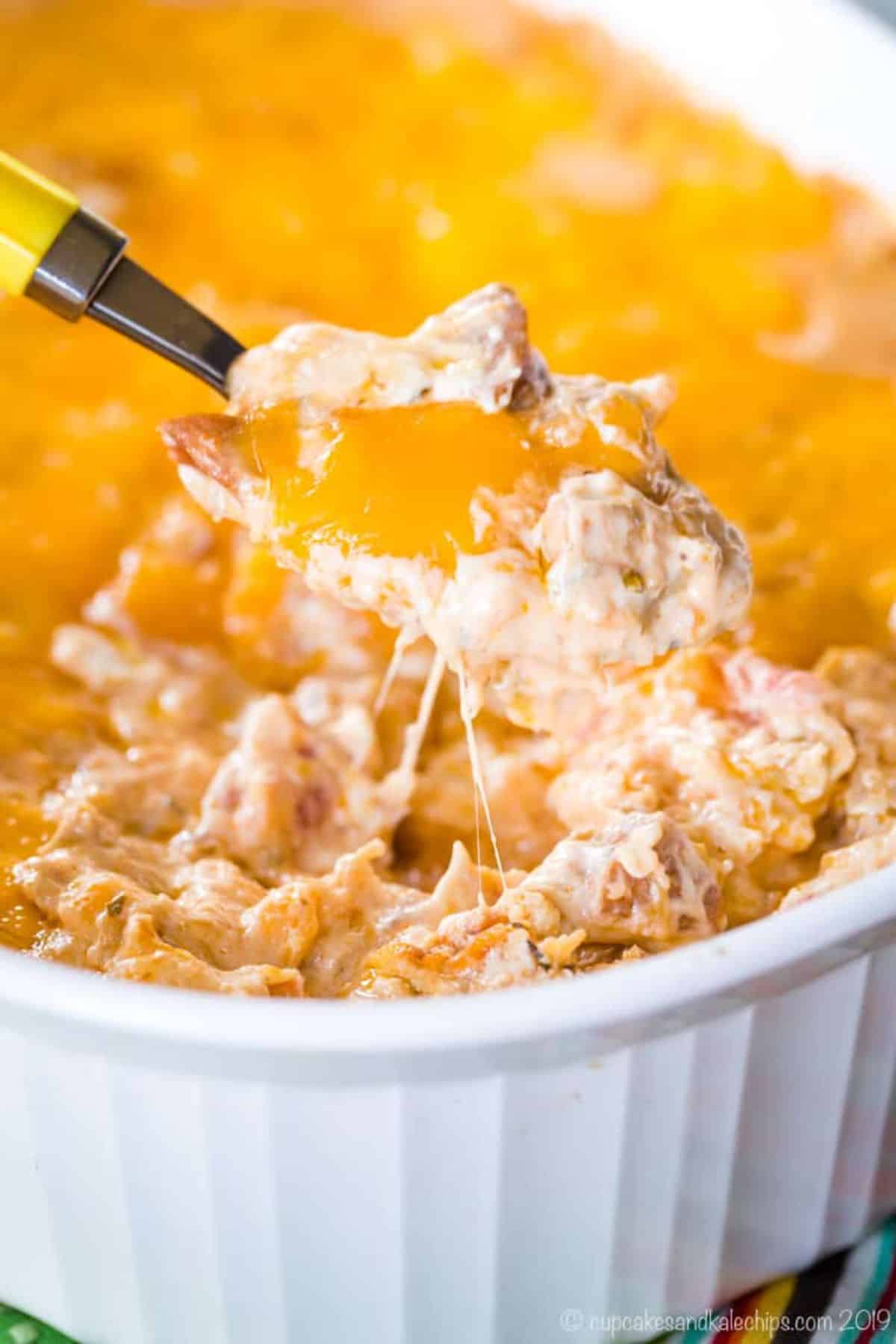 Having lived in New Orleans, I'm picky about my jambalaya.
This isn't a jambalaya per se, but it's a delicious take on the traditional dish, pairing cheese goodness with hot shrimp.
The shrimp adds that quintessential chewy texture and the cheese melts perfectly.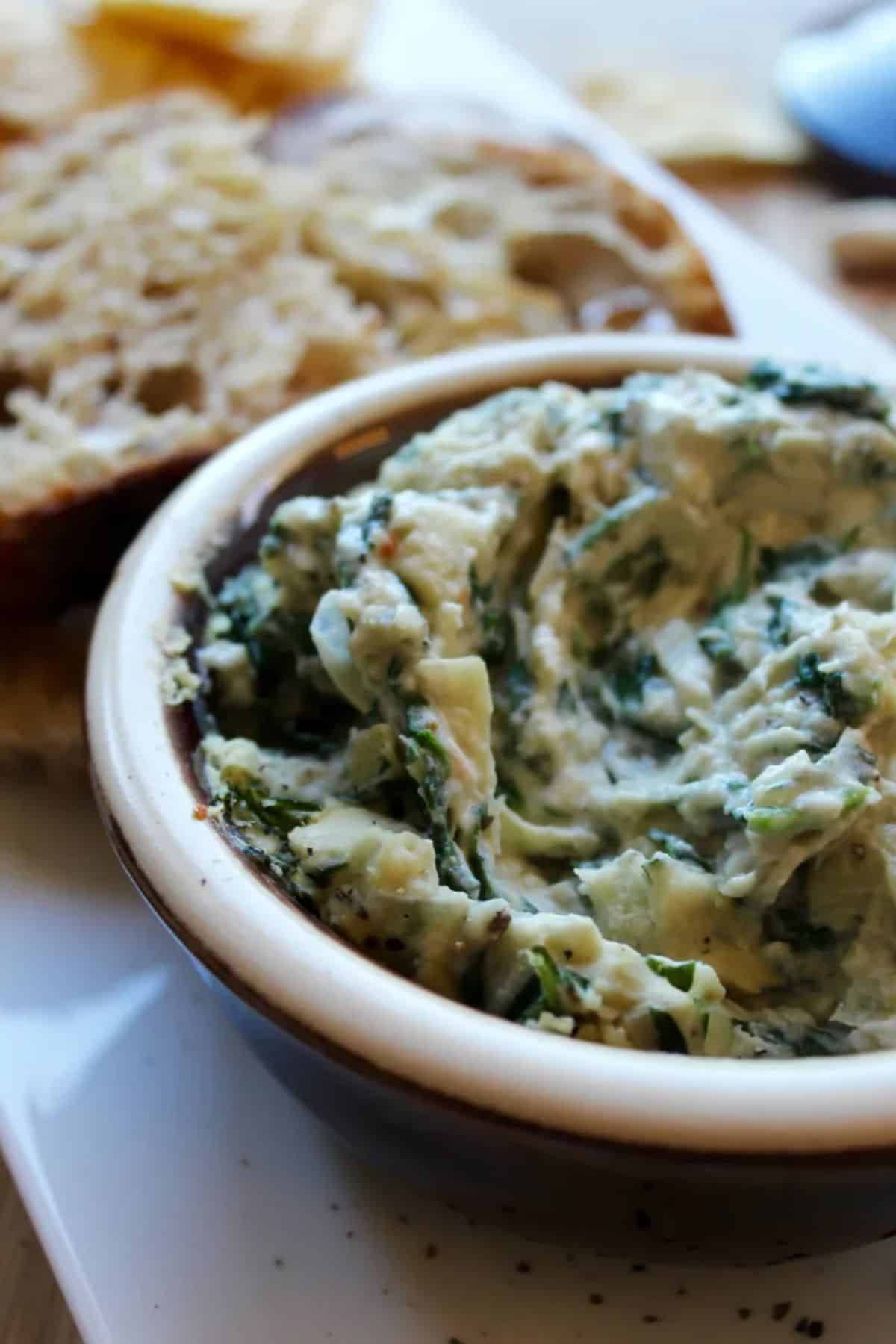 While you can serve most artichoke dips chilled, this one should be piping hot.
You'll make this one with white beans to enhance the rich texture, and the beans will bring out the earthy taste of the artichoke.
This dish is perfect for parties and special events, and I like to save it for special occasions.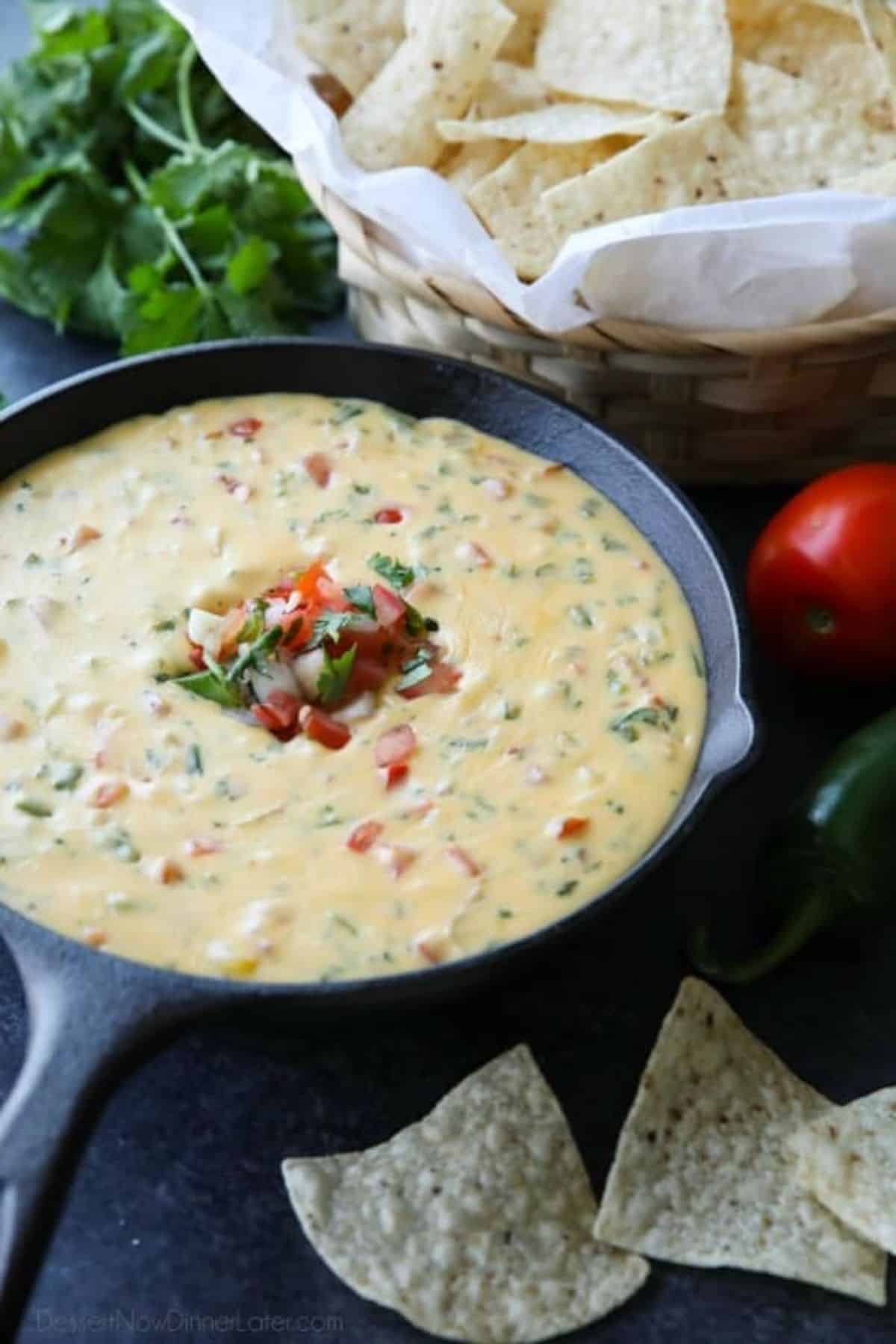 Queso is a crowd favorite—and a popular dish in my house.
This dip is extremely simple to make—it only requires melted cheese and any additional seasonings you want to add.
I love adding jalapenos to this one, but you're free to substitute chilies for extra heat—or meat for a robust base.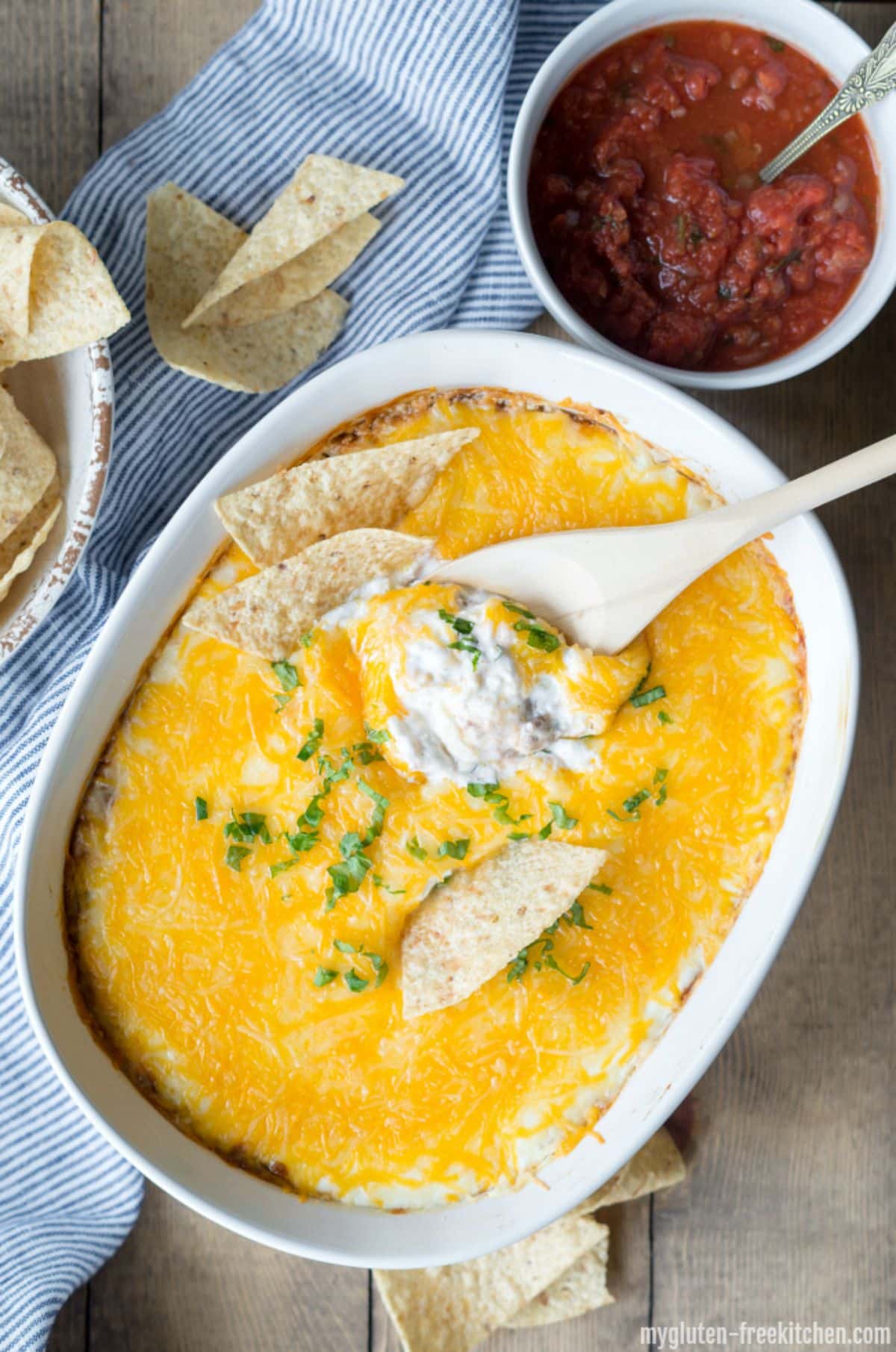 This Mexican favorite consists of—you guessed it—beans and cheese.
It's like a whole burrito bowl when paired with warm, gluten-free tortillas.
You can save this one for up to a week, so it's the perfect option for a party or special event. You can add spicy veggies like jalapenos for an additional kick.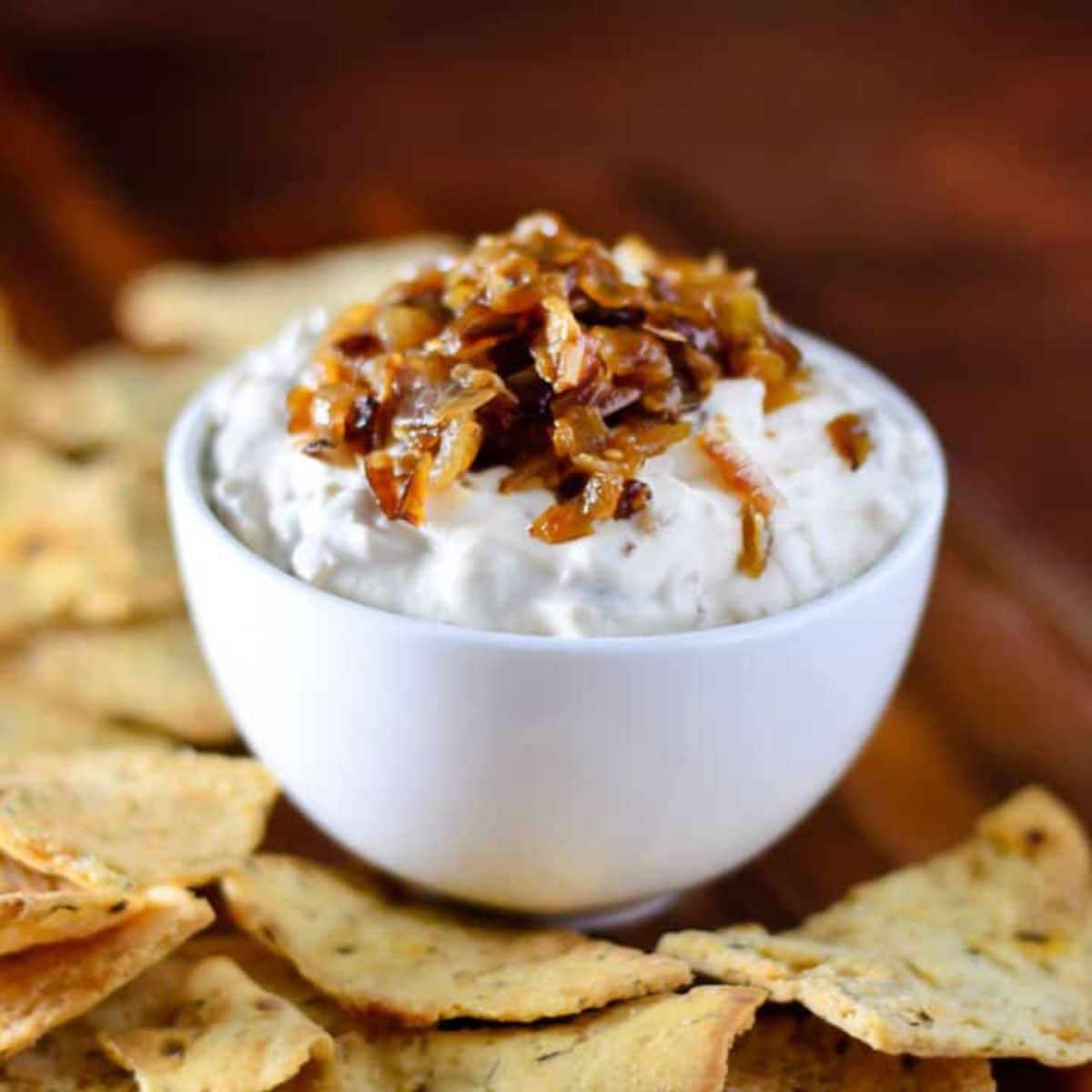 French onion soup is one of my favorite meals—and this dish is a hot take on the traditional delicacy.
You'll make French onion dip in much the same way as a soup—but thicker—and you can pair it with a gluten-free grilled cheese or another warm sandwich for best results.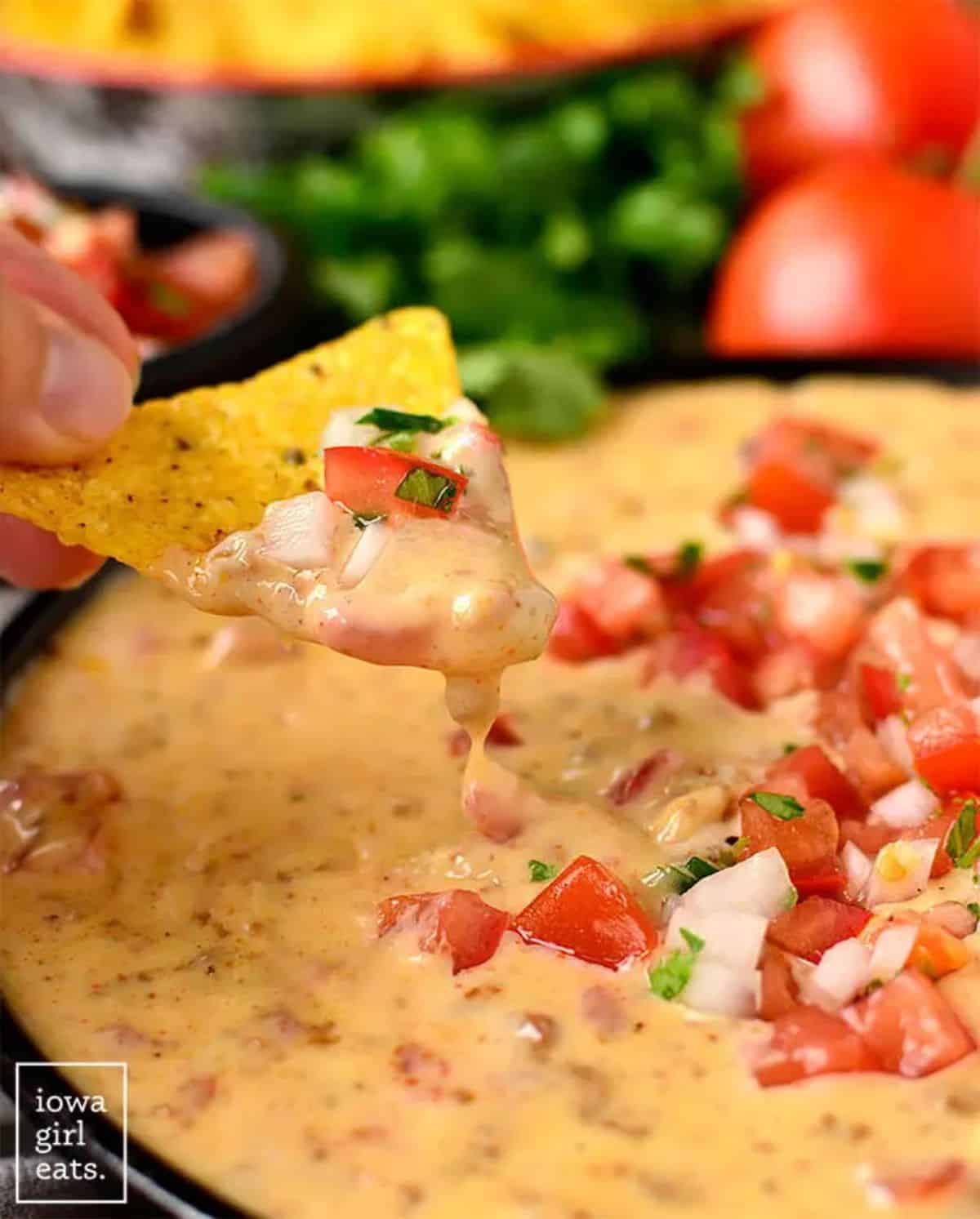 This unique take on the traditional queso dip calls for only three ingredients—: tomatoes chorizo, and queso.
I like to add lots of salt to this one, though remember that chorizo, a Spanish sausage, is already quite salty. For an added spicy kick, consider using spicy chorizo.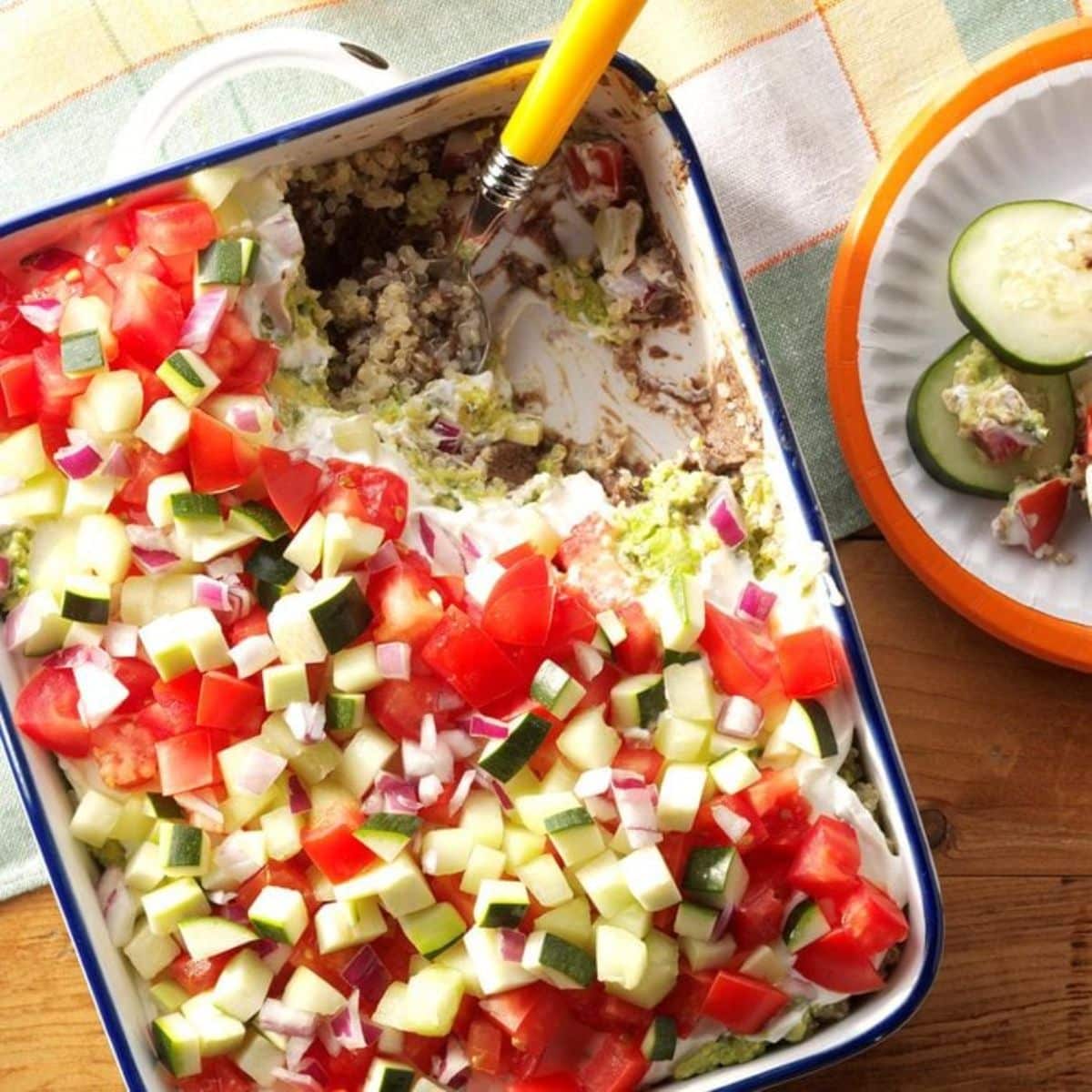 I'm a big fan of quinoa—I put it in everything—so this dip has rapidly become one of my all-time favorites.
It takes only 15 minutes to make—and it makes a whopping 32 servings, allowing you to share with the whole family.
Best of all, it's diet-friendly, so you can feel good about eating it.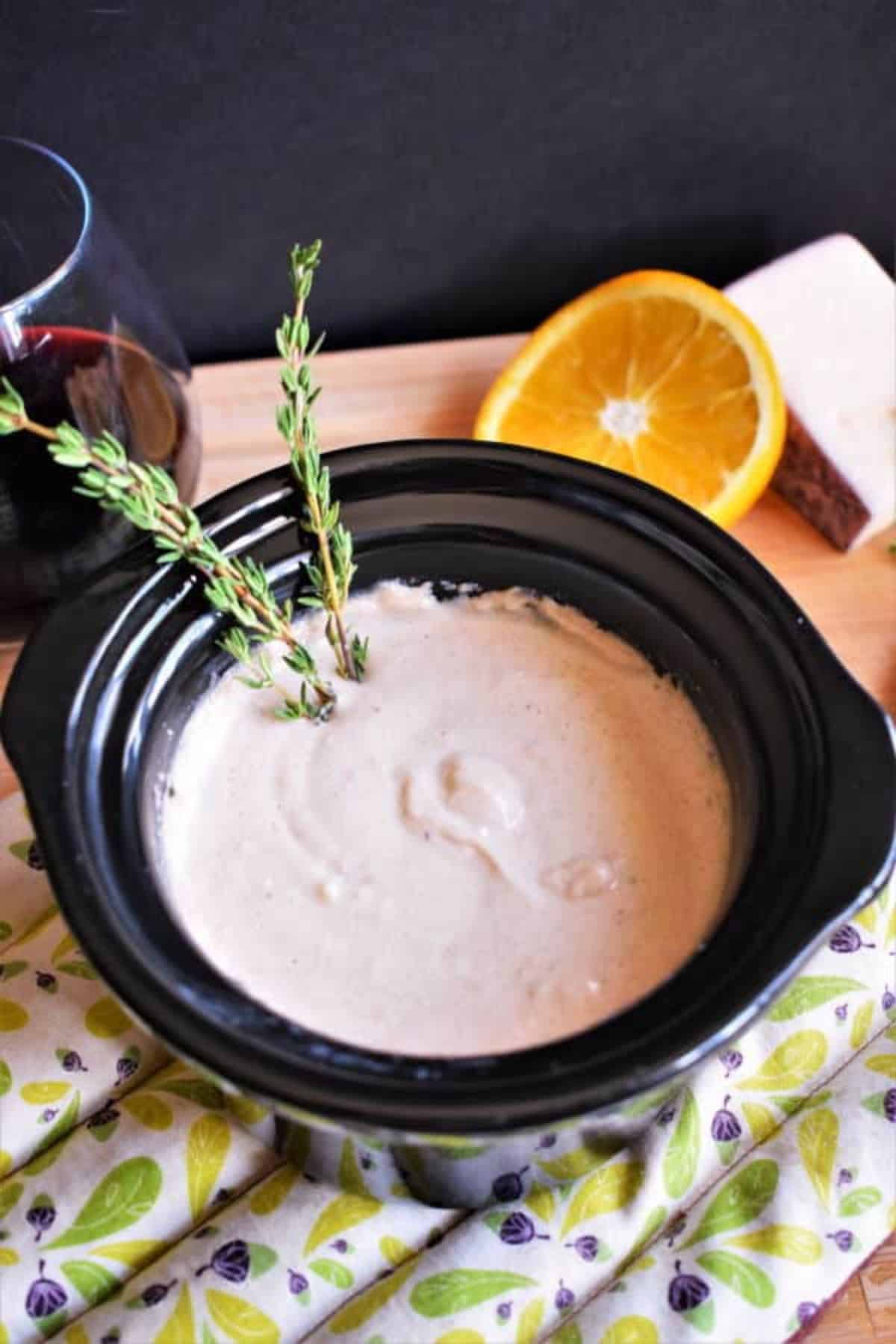 This is one of the most original recipes I've ever tried. It calls for wine and cheese and resembles a pot of fondue.
You'll use cheddar, fresh oranges, and spices to enhance the flavor.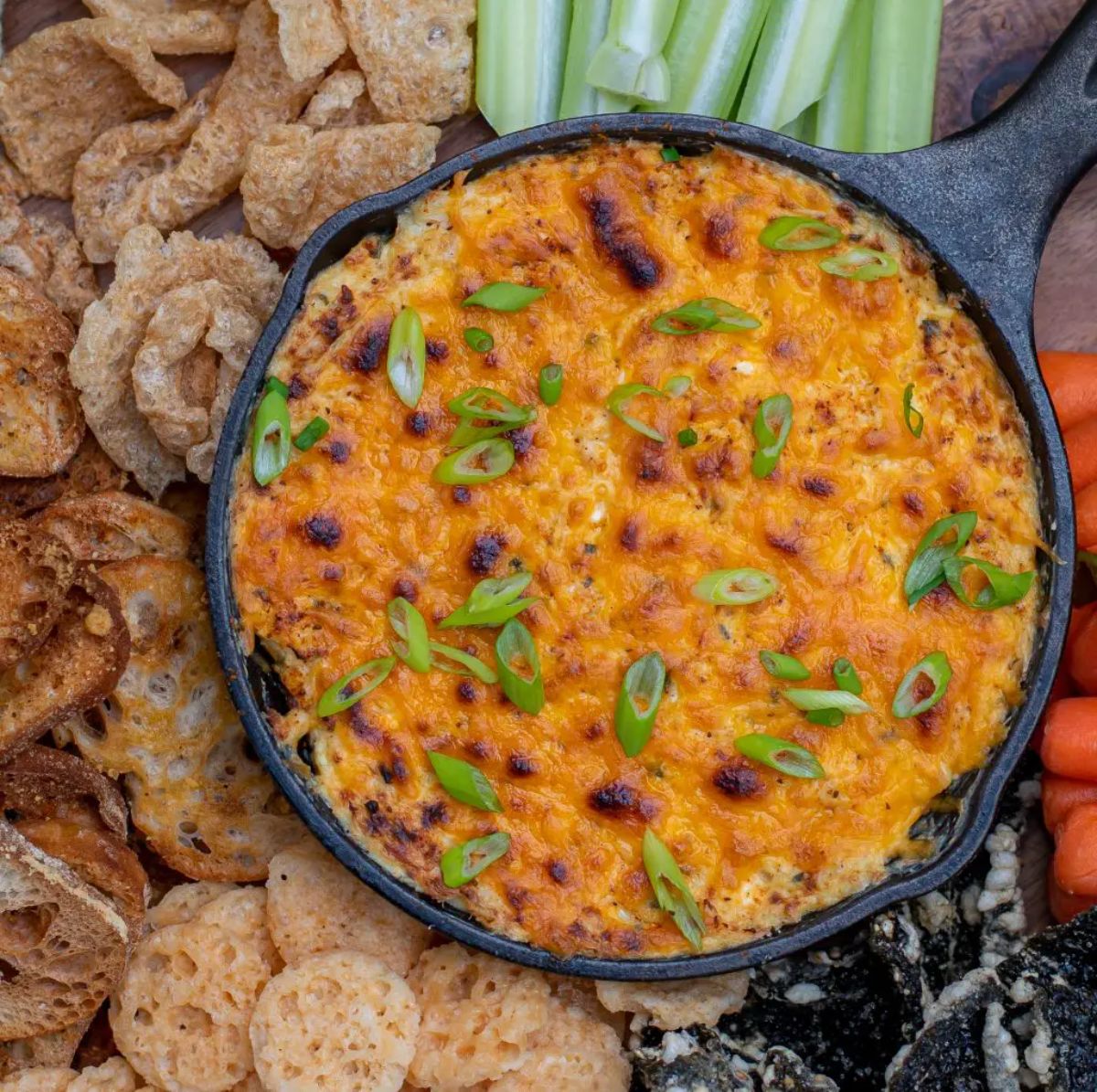 This Chesapeake crab dip is one of the most popular recipes on the Atlantic coast. It's loaded with cheese, blue crab, and old bay and is best consumed with warm bread.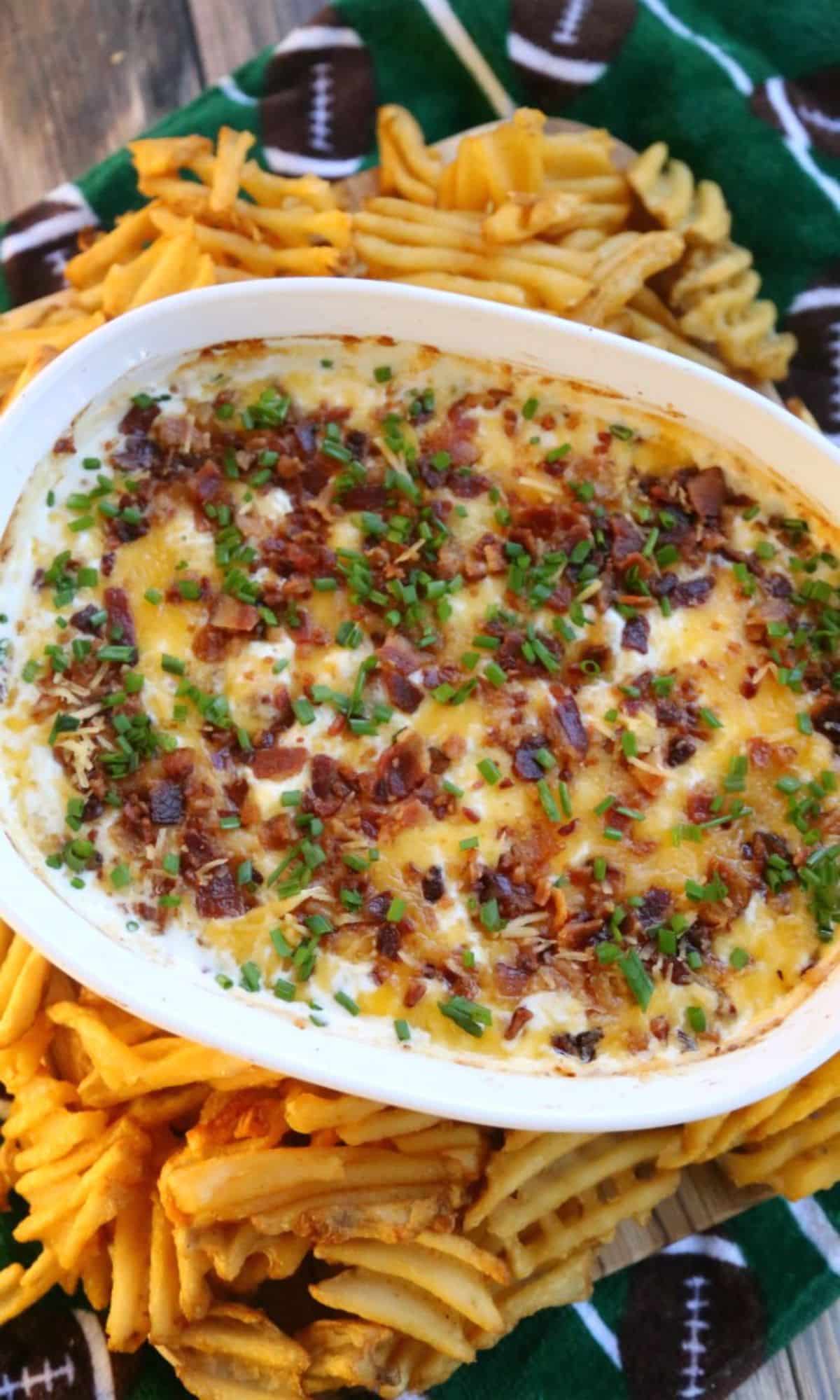 Who doesn't love a good baked potato?
You'll make this dip just like a traditional baked potato, with cottage cheese, bacon, cheddar, chives, and various seasonings.
Erve it with potato skins for added flavor.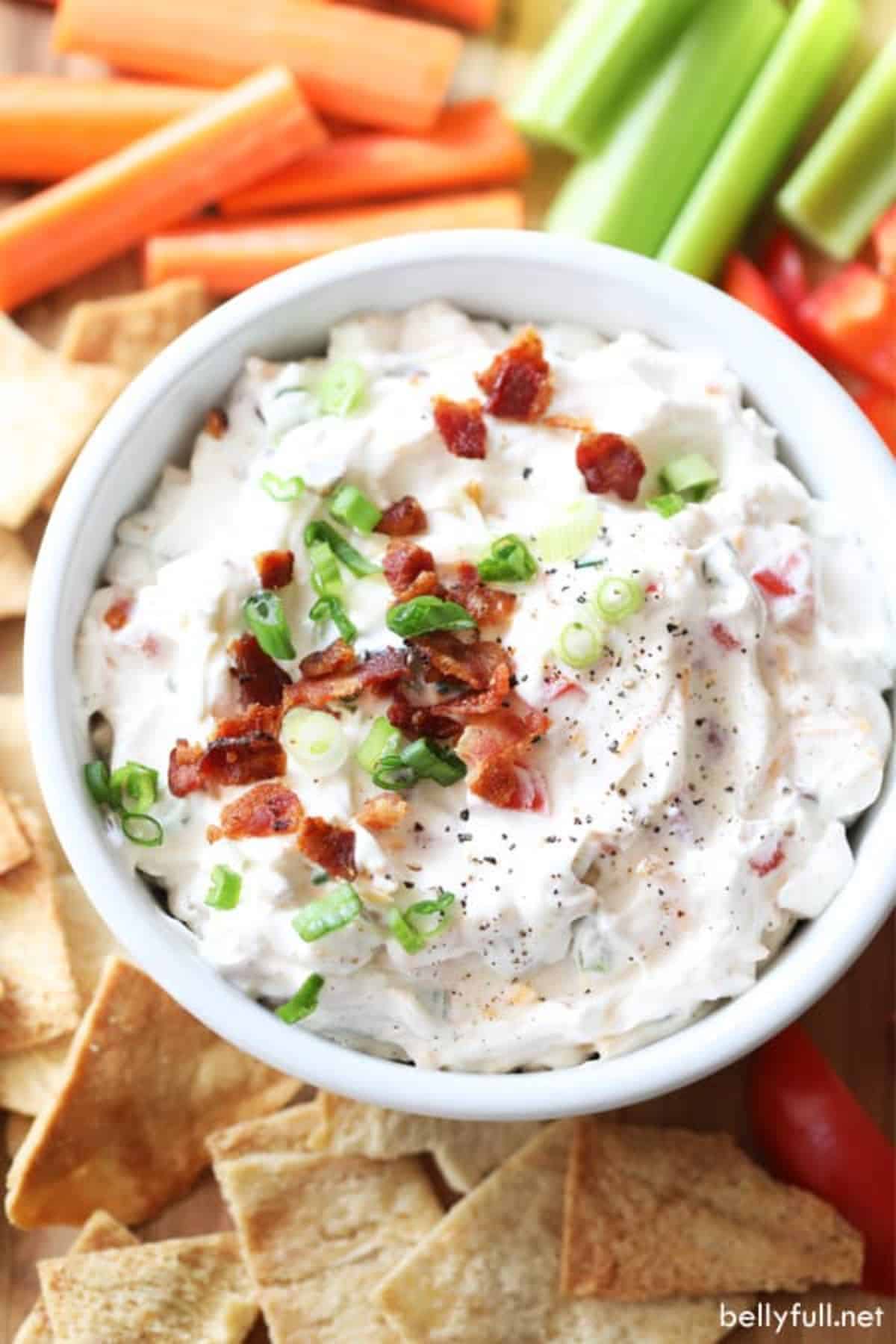 DIp conversions are so fun, and this BLT-to-dip conversion is keto-friendly and low-carb—in addition to being gluten-free, so it's great for everyone.
It calls for several types of creamy ingredients and traditional BLT ingredients.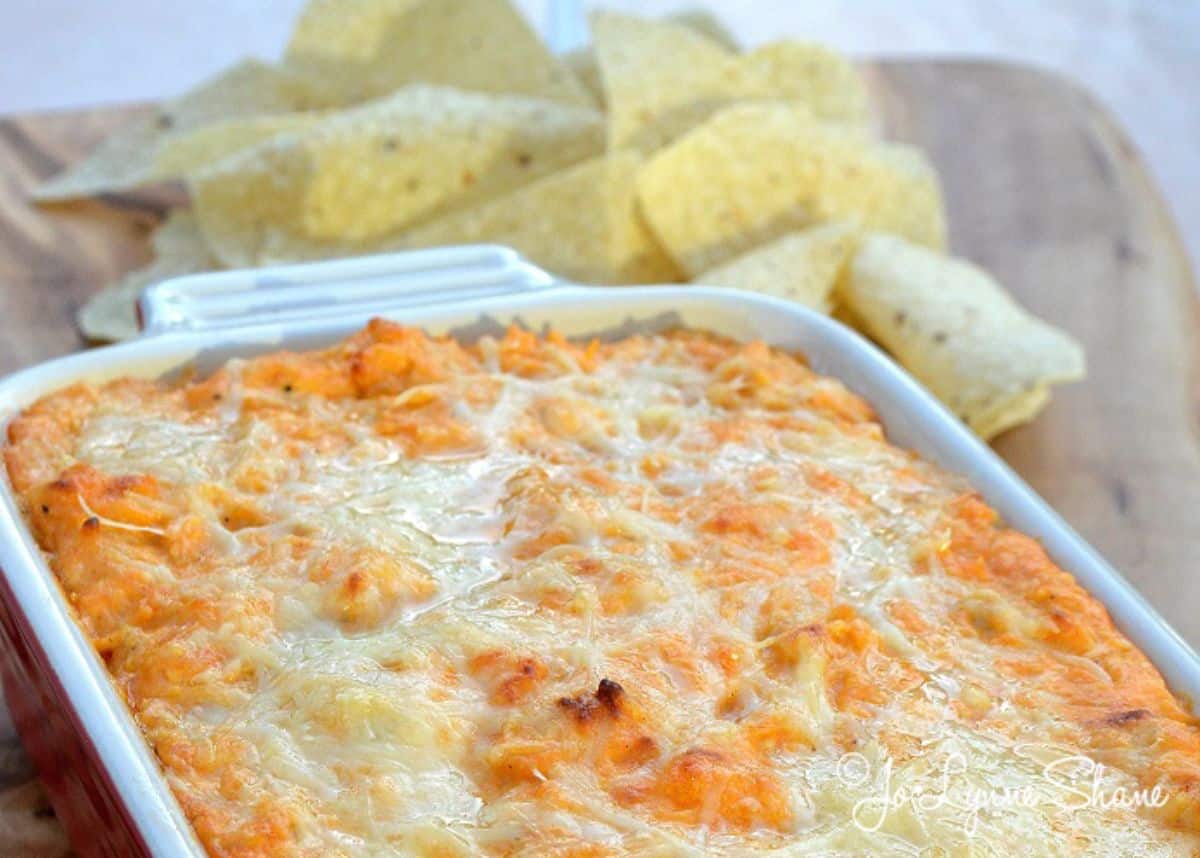 I adore the tangy taste of buffalo chicken, and now I've turned it into a dip. This dip is super easy to make. You can use your favorite gluten-free buffalo sauce or even make your own!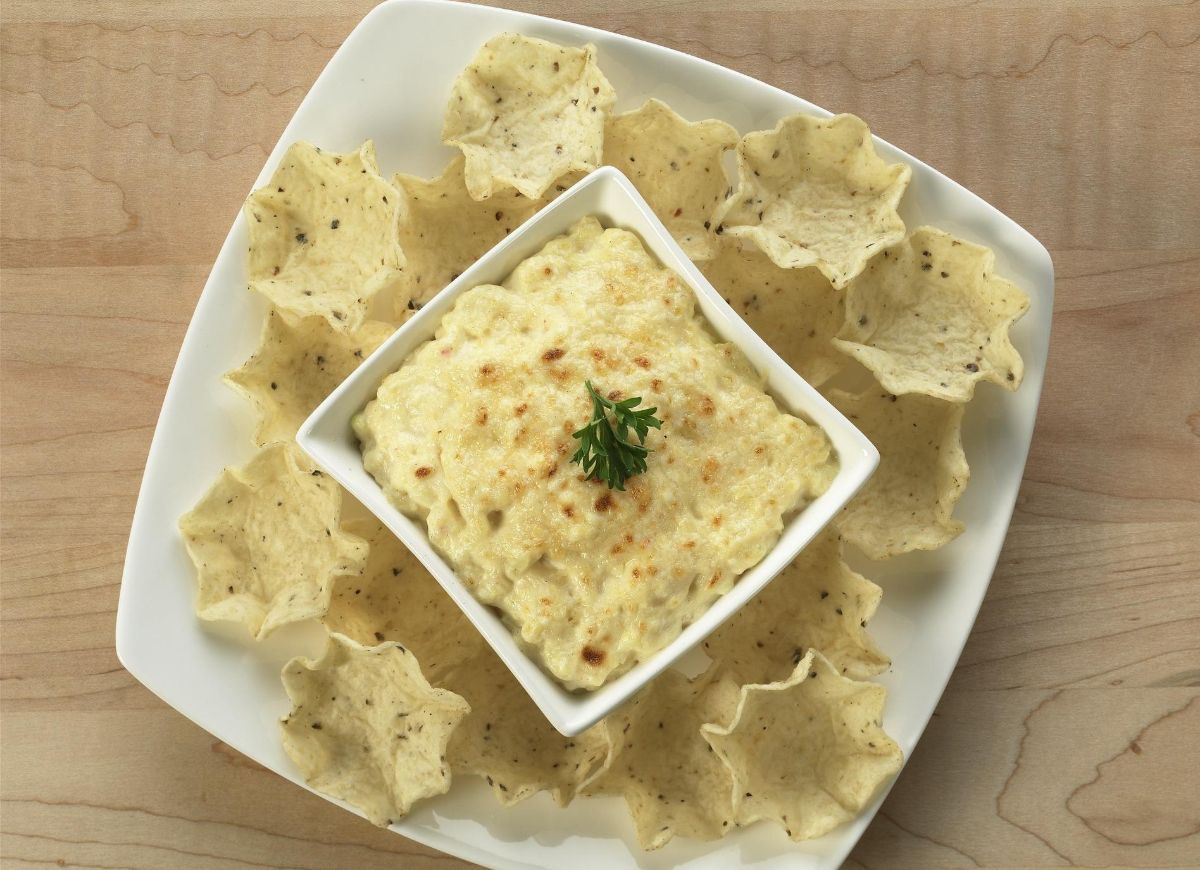 This dip is just like a French onion soup—with a layer of baked parmesan to add a hearty, rich topping.
I make this one on cold nights and freeze it so I can reheat it anytime!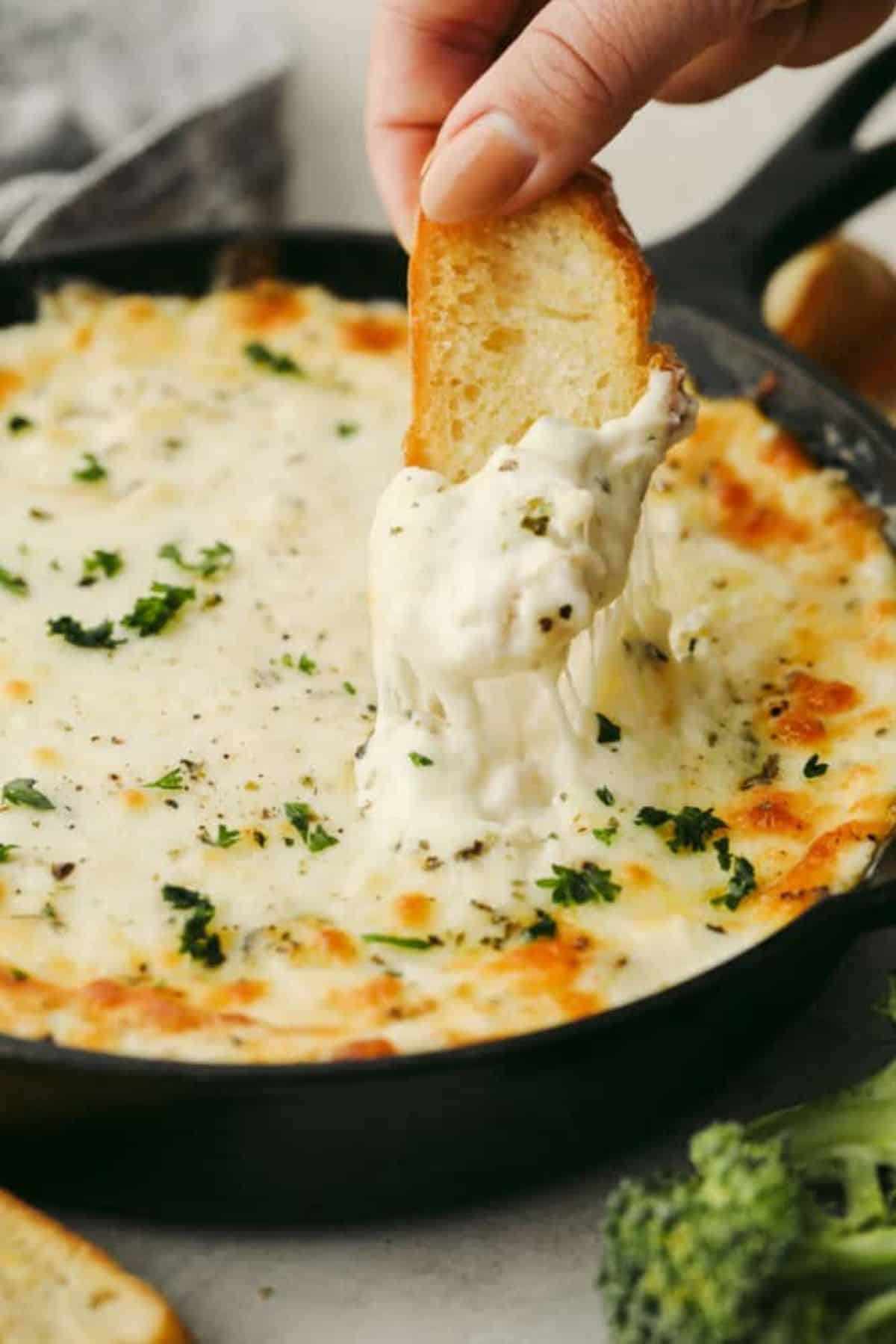 This is yet another dip conversion that has rocked my world.
It calls for the same ingredients as a traditional chicken alfredo dish, but you'll make it much faster. I recommend serving this with your favorite gluten-free croutons or crackers.
Hummus
I love good hummus, and these recipes are among the best in my arsenal.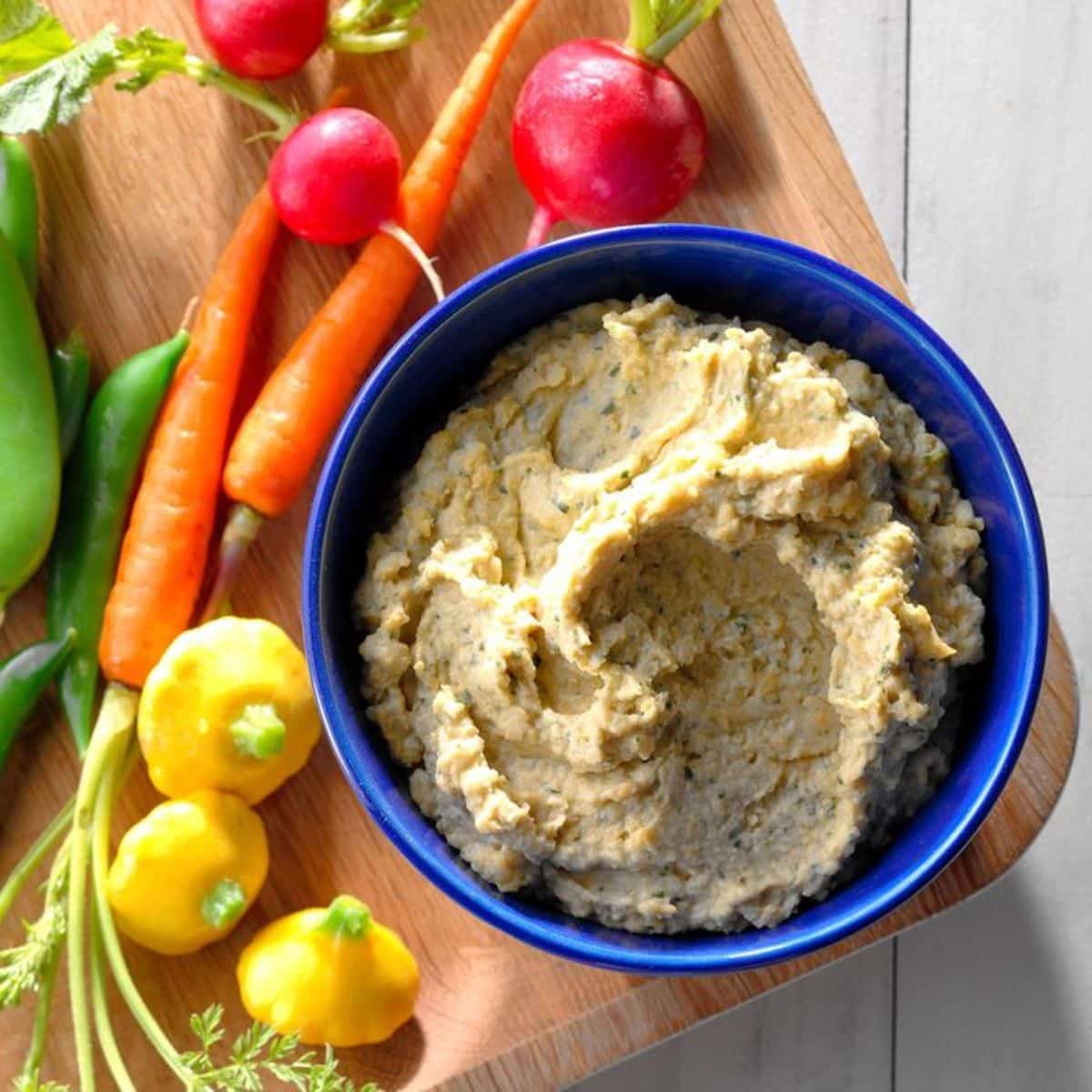 This delicious hummus recipe takes only 20 minutes to prep and fifteen minutes to cook.
You'll need garbanzo beans or chickpeas—and many condiments, including bay leaves, fresh parsley, lemon, cayenne, and more.
You can also add anything you like to enhance the flavor and add your flair.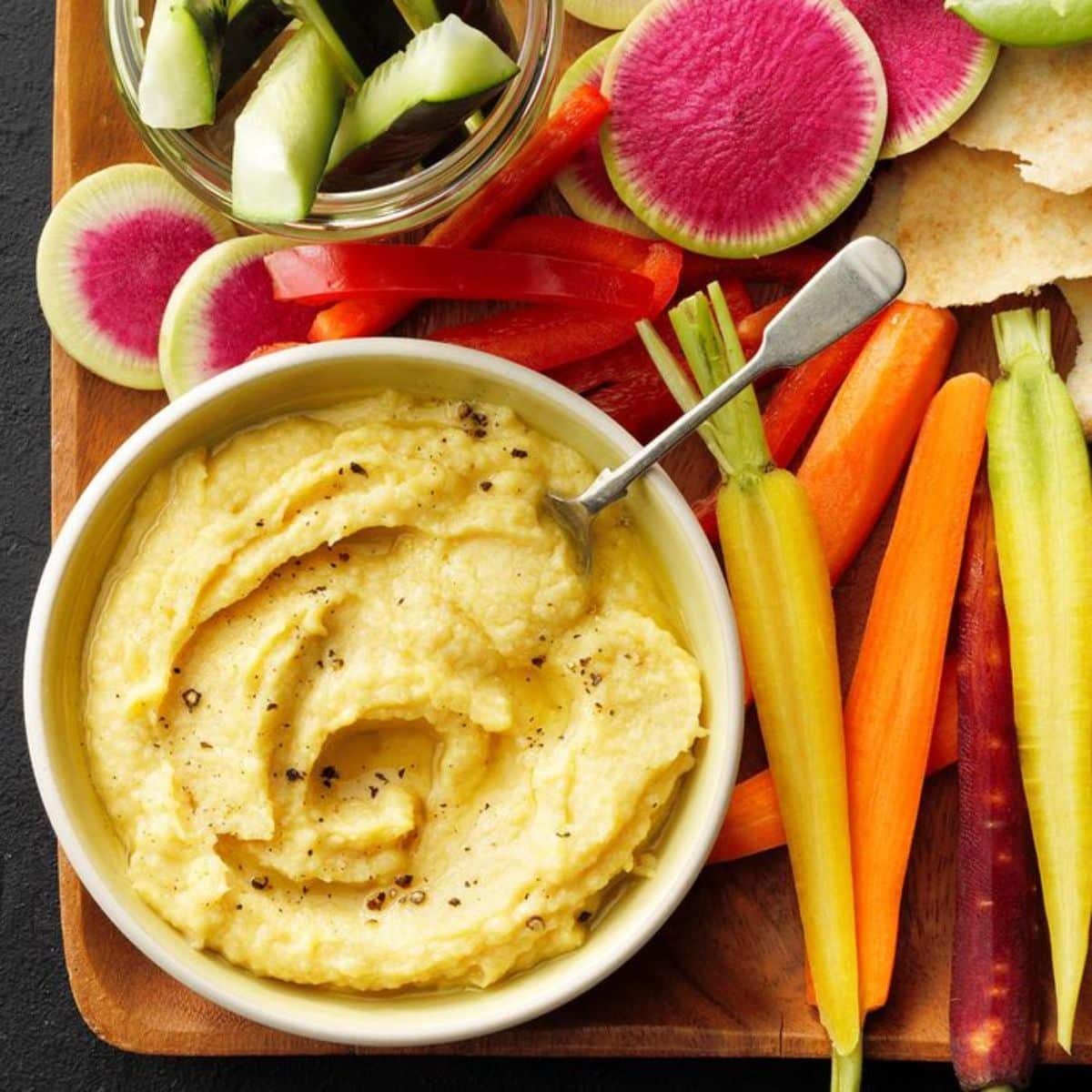 This lemon garlic hummus takes even less time to make—and tastes twice as good. You'll need a food processor for this one, and you'll use oil, beans, lemon, garlic, and any seasoning you like!
This hummus is best with gluten-free pita, tortillas, or crackers, and it's great for picnics and outdoor events.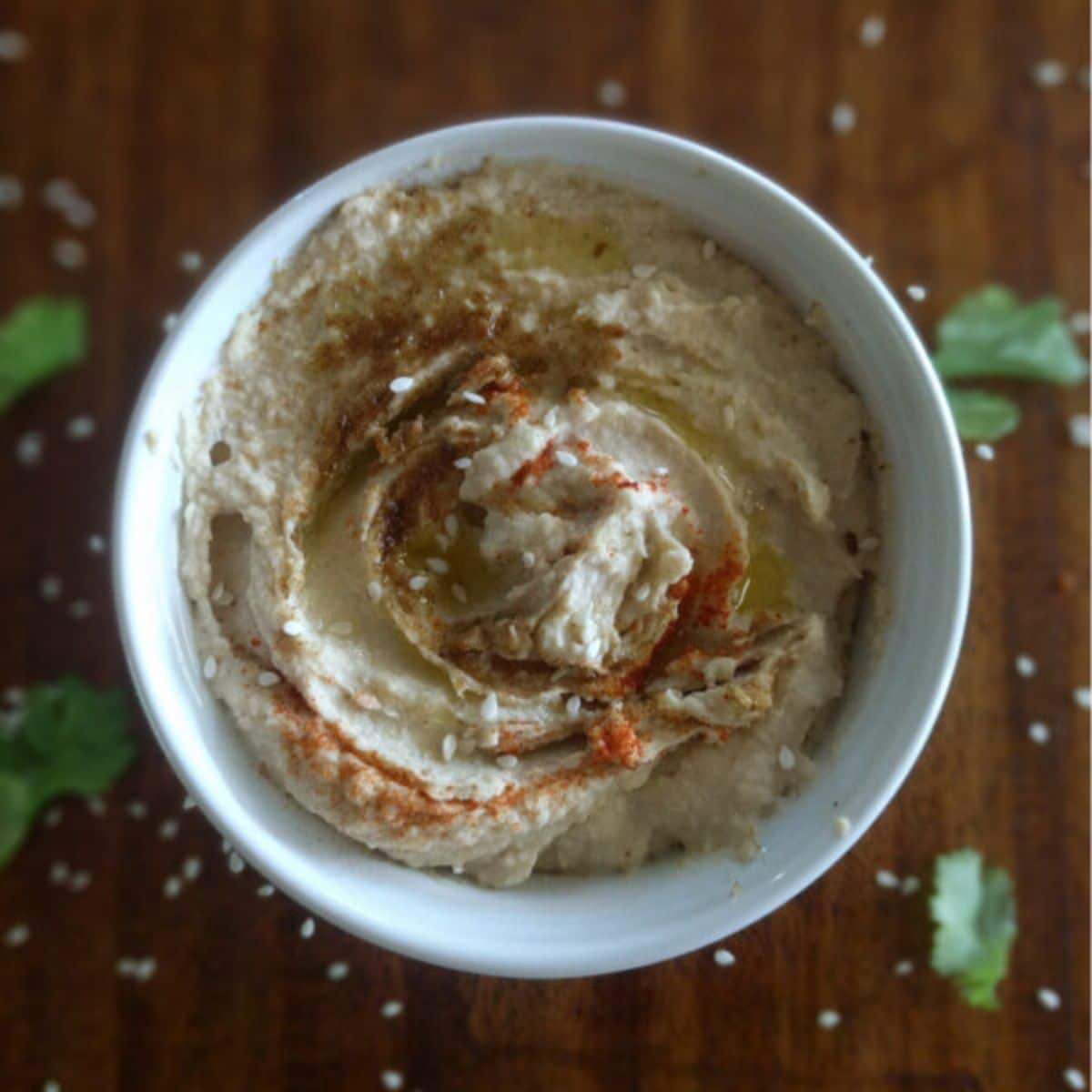 I'm a big fan of hummus, and this is one of my favorite recipes. It takes only minutes to make, but it tastes professionally made.
The earthy flavor of the tahini blends perfectly with the creamy, rich hummus.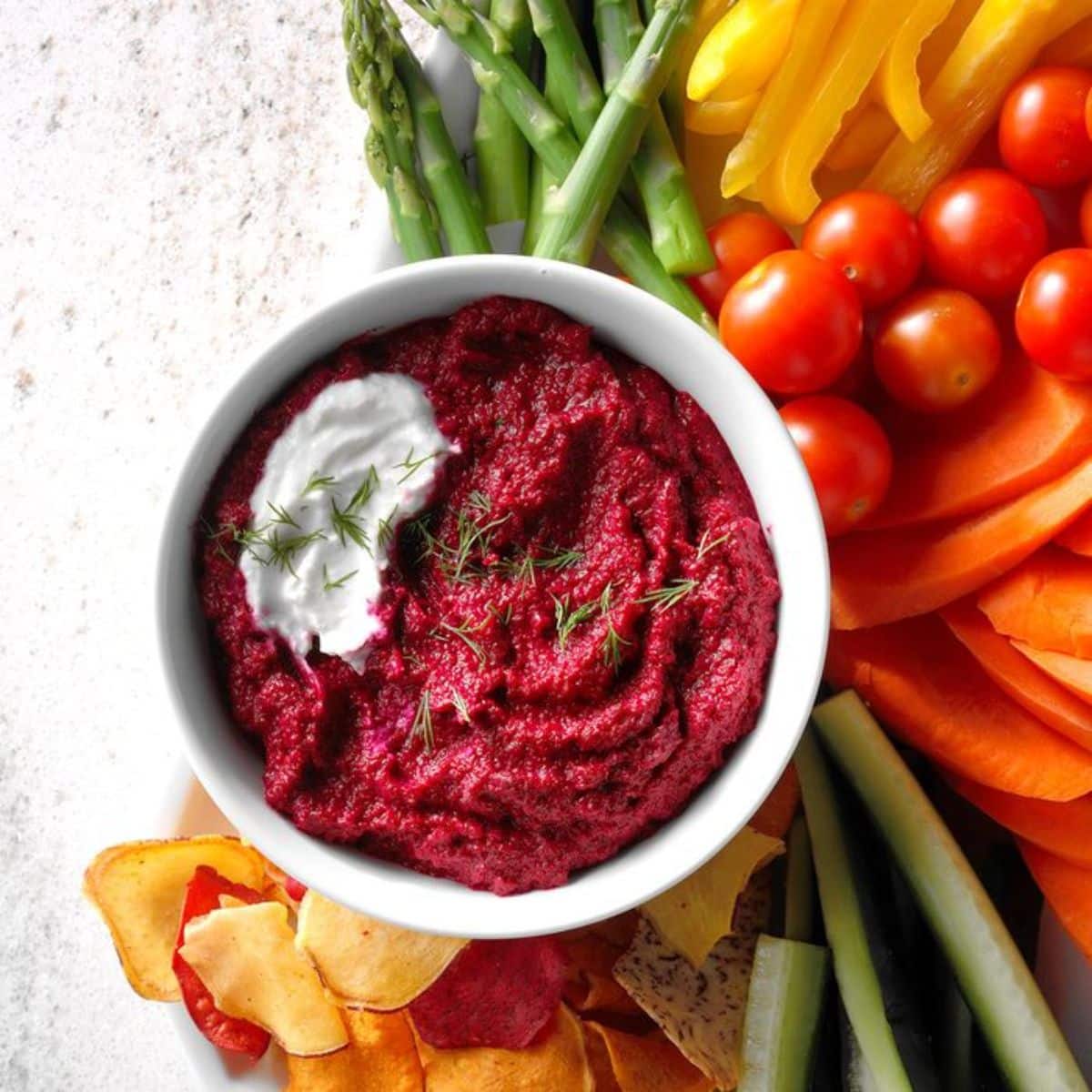 Beetroot hummus is a unique blend of sweet and salty flavors, and when you add it to this hummus, you'll discover a whole new realm of tasty experiences.
With added cumin and spices, it packs a punch.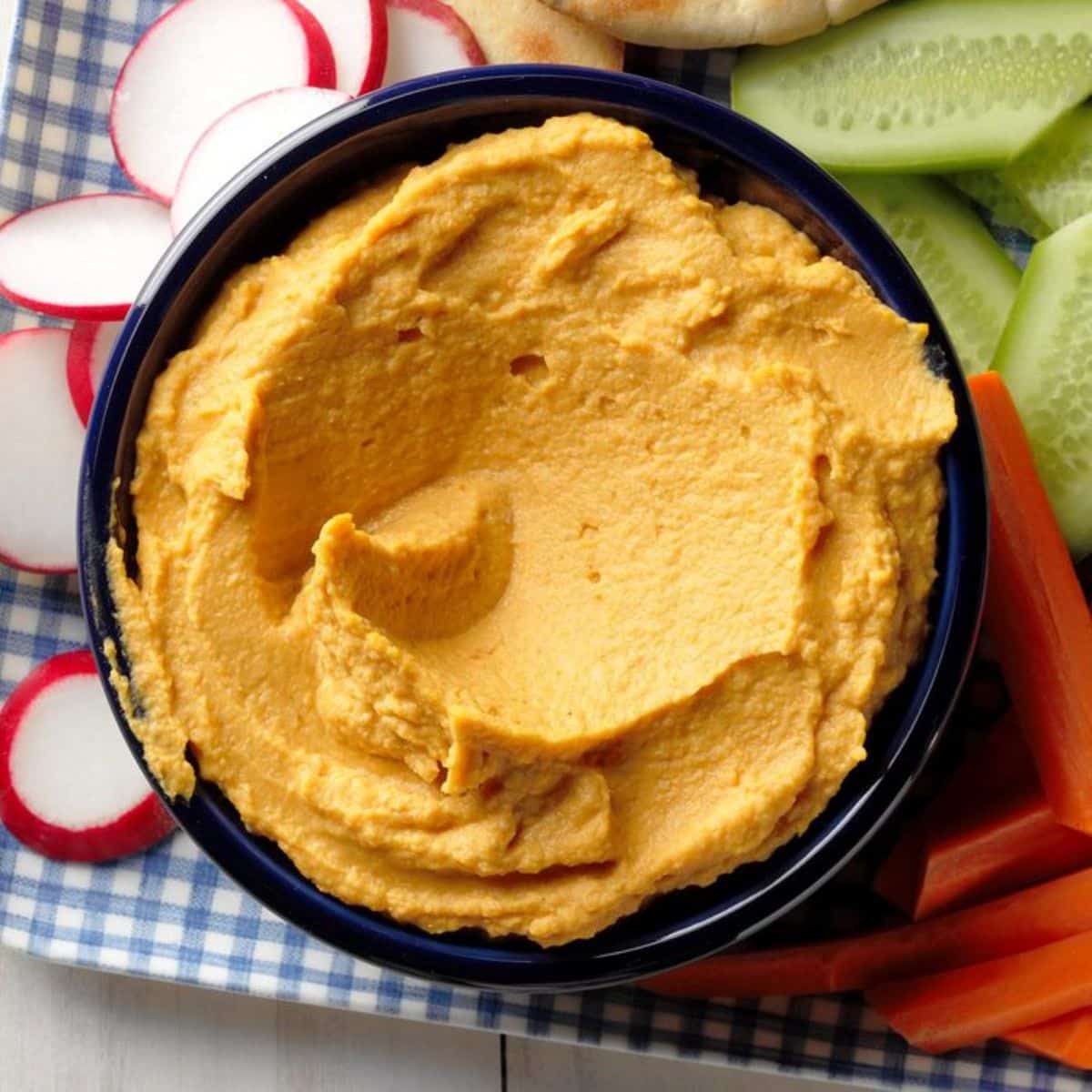 Pumpkin hummus is the perfect dish for any holiday party or Halloween get-together. The creamy pumpkin blends perfectly into the hummus, creating textures that complement each other perfectly.
Salsa & Chutney
Try salsas and chutneys for a delicious, chunky dip that refreshes any meal!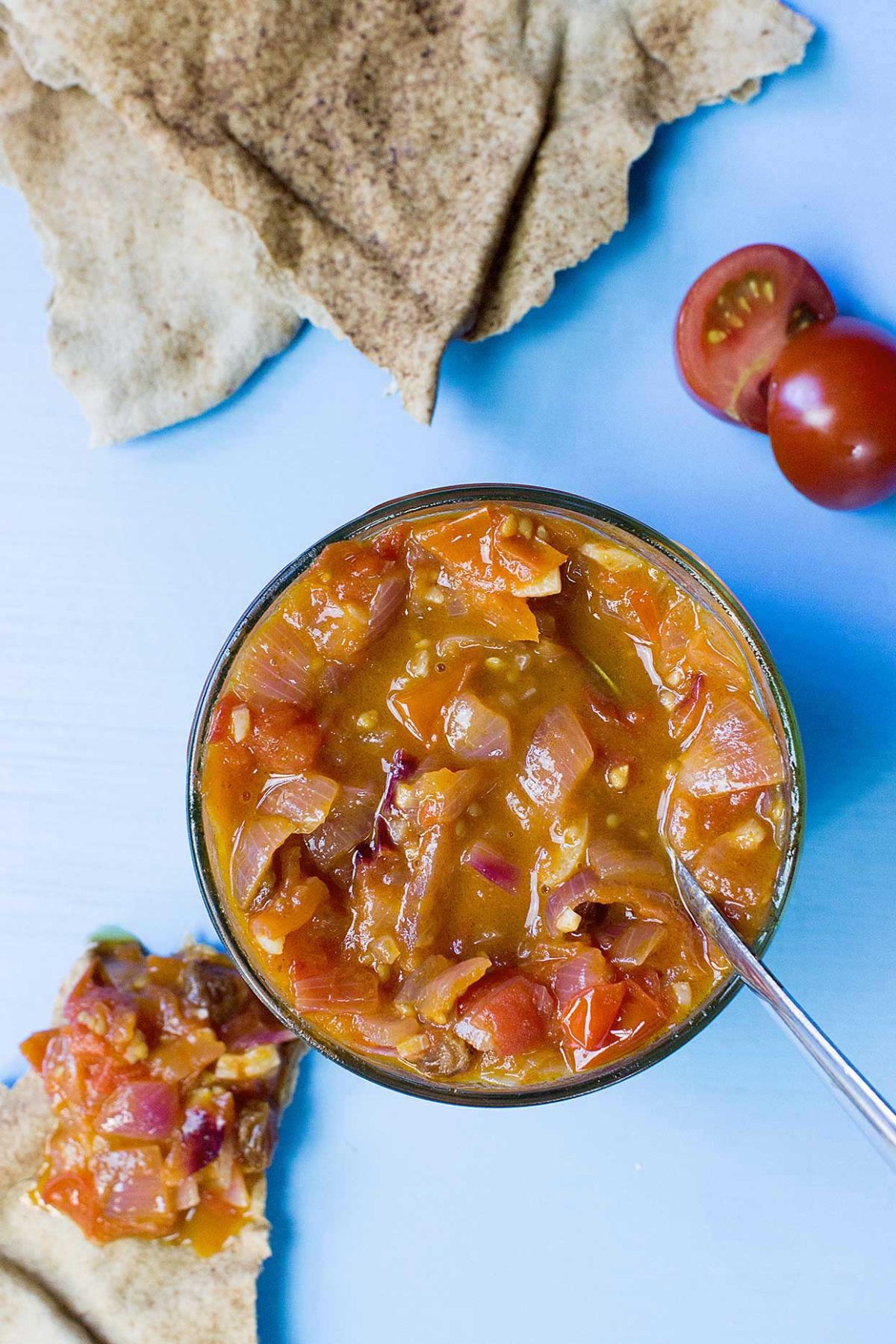 Chutney is an Anglo-Indian dish that is a savory type of marmalade.
You'll make this traditional tomato chutney with tomatoes, garlic, vinegar, peppers, cardamom, and other spices. It pairs well with naan bread.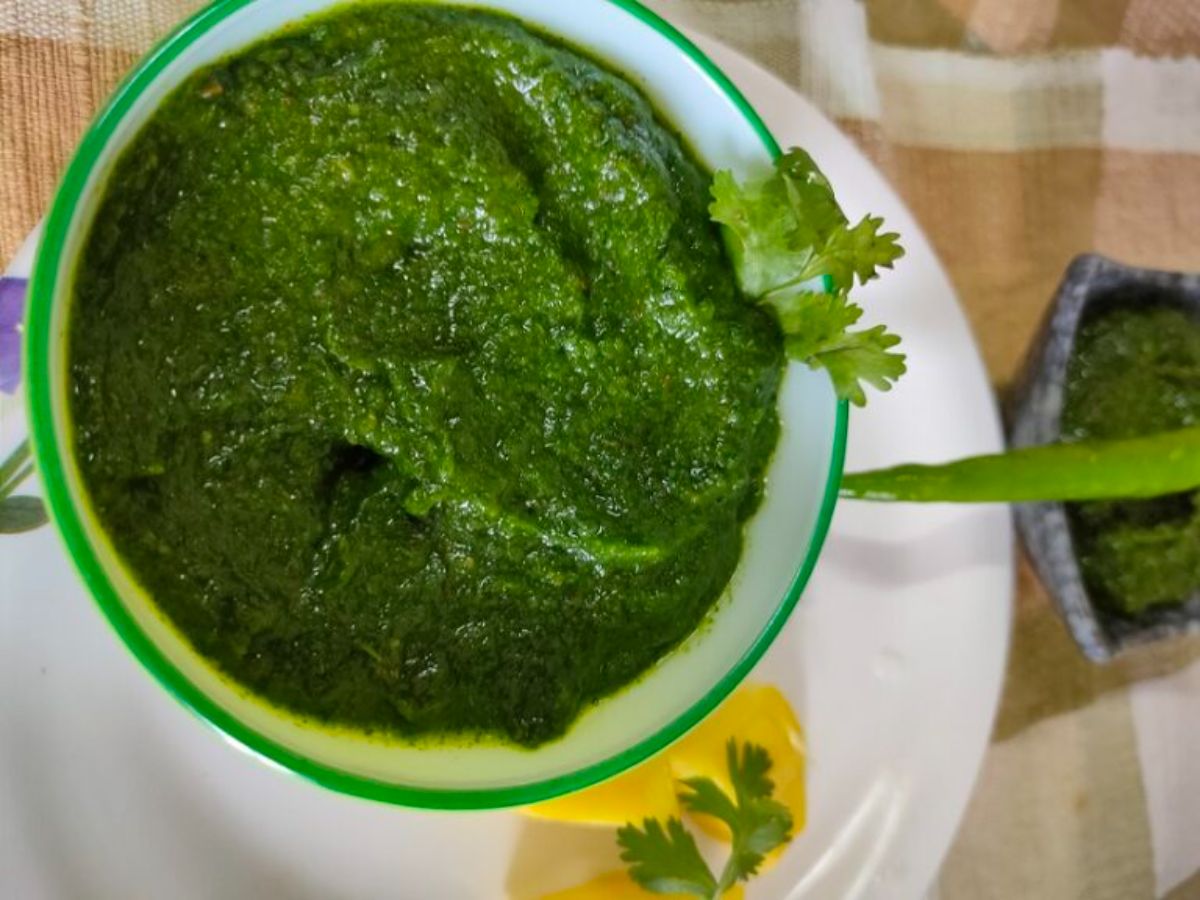 Coriander is one of my favorite spices, and because I love chutney, I recommend this one first.
It's vegan, gluten-free, grain-free, and nut-free, and you'll use dhania leaves and cumin for a tangy spice.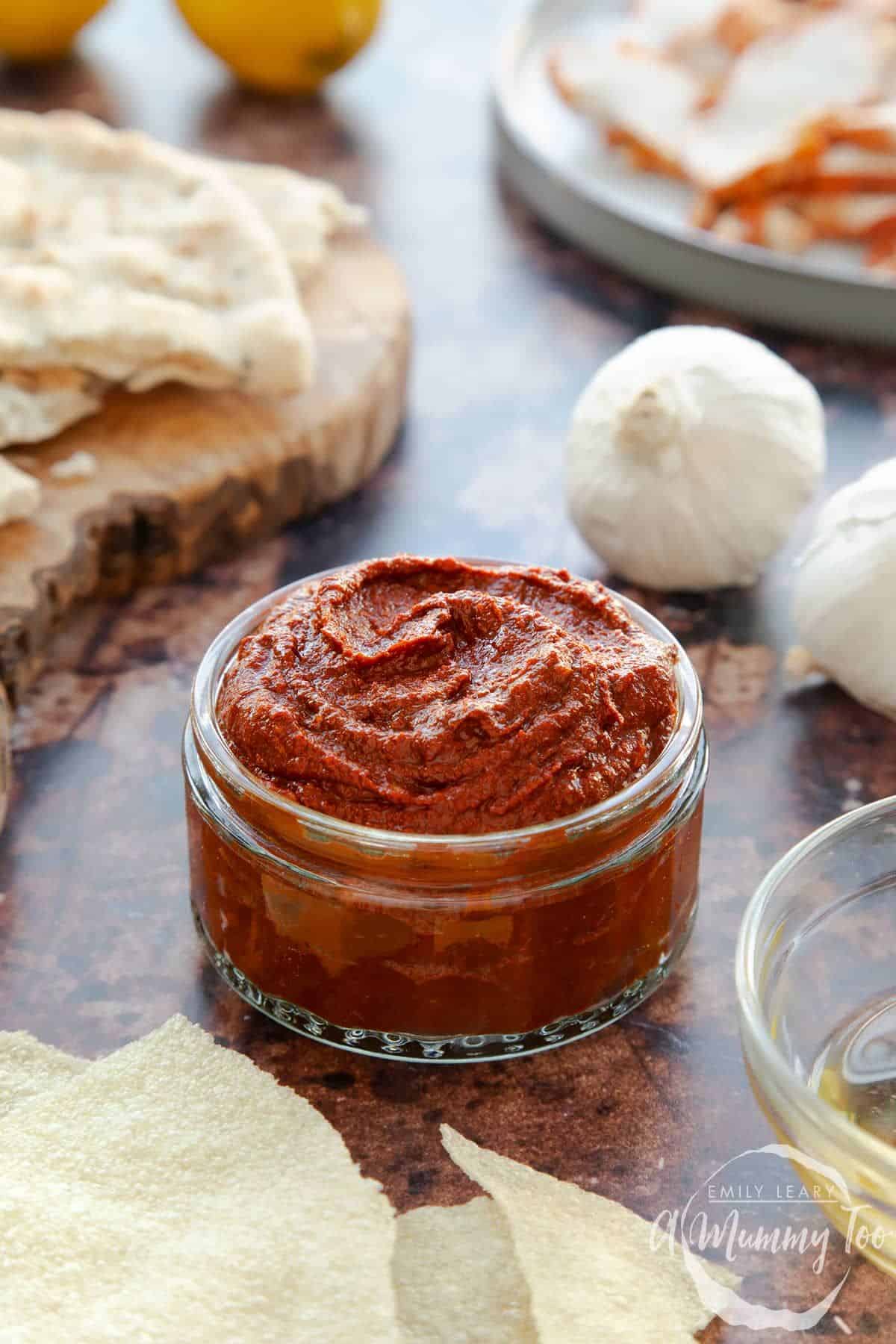 If you're a spice lover like me, this is the recipe for you.
You'll love this garlic, chili, and lemon juice combo, perfect with naan bread or tortilla chips.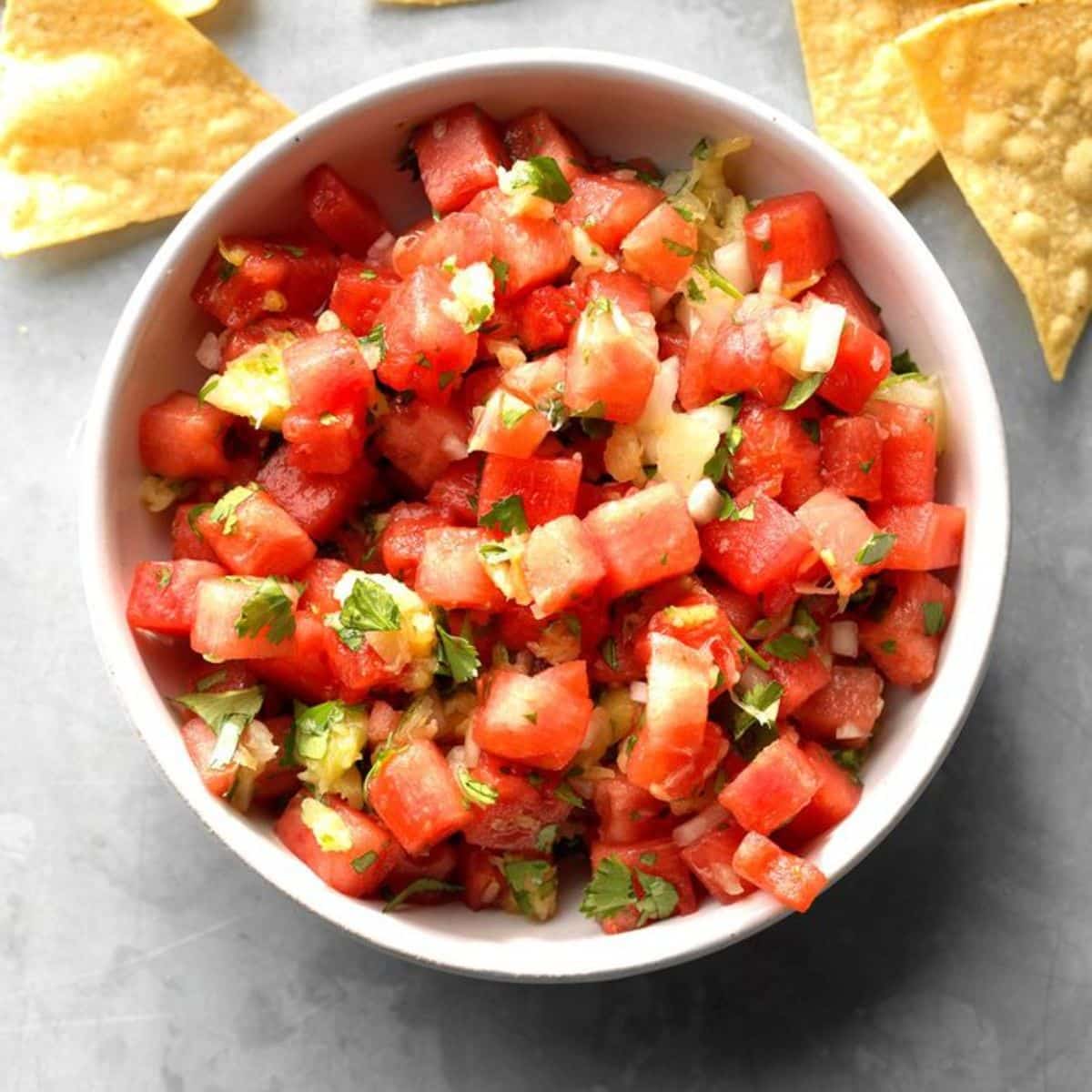 This watermelon salsa offers a salty and sweet combo of watermelon, pineapple, and fresh cilantro. It takes only 15 minutes to make, and it's the perfect refreshing snack for a hot summer day.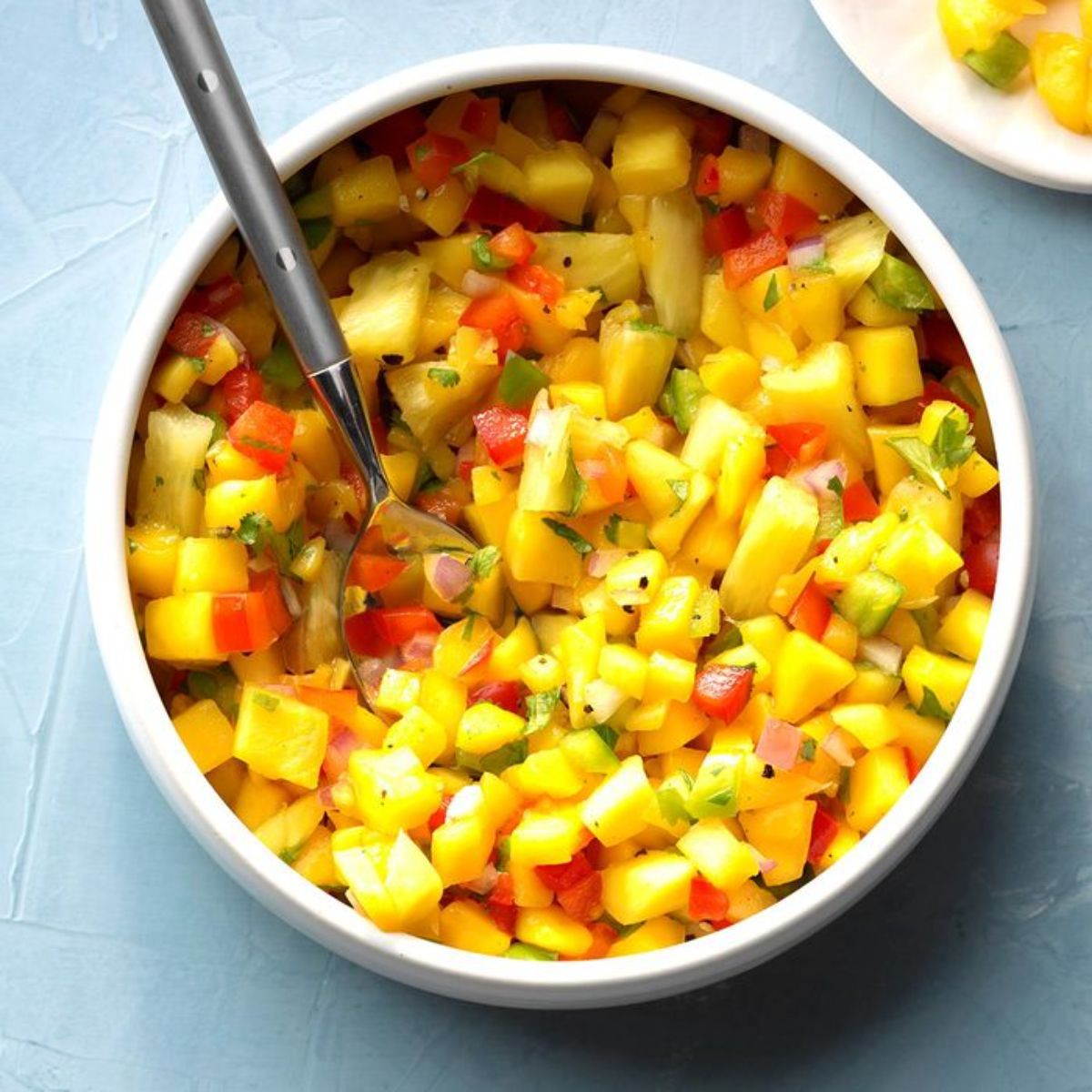 This pepper mango salsa takes 15 minutes to make and generates six cups of salsa—plenty for your next party or baseball game.
You'll make it with peppers, mangoes, and anything else you love. Try it with a black bean and roasted garlic chip.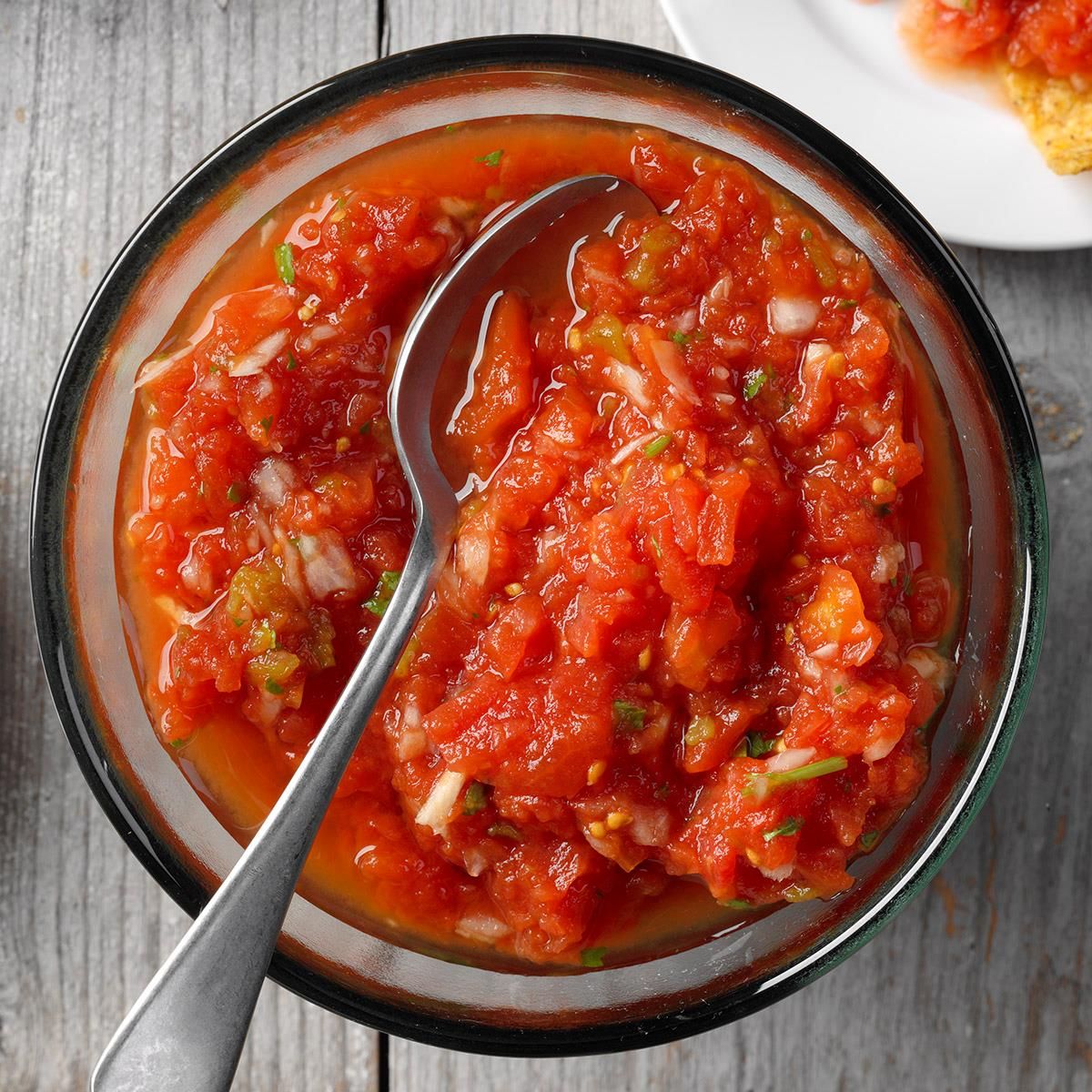 Good salsa is notoriously hard to make—but this recipe makes it easy.
The recipe creates 14 servings, but it takes around 40 minutes.
Add jalapenos to make it more traditional, and don't forget the cilantro for added tang.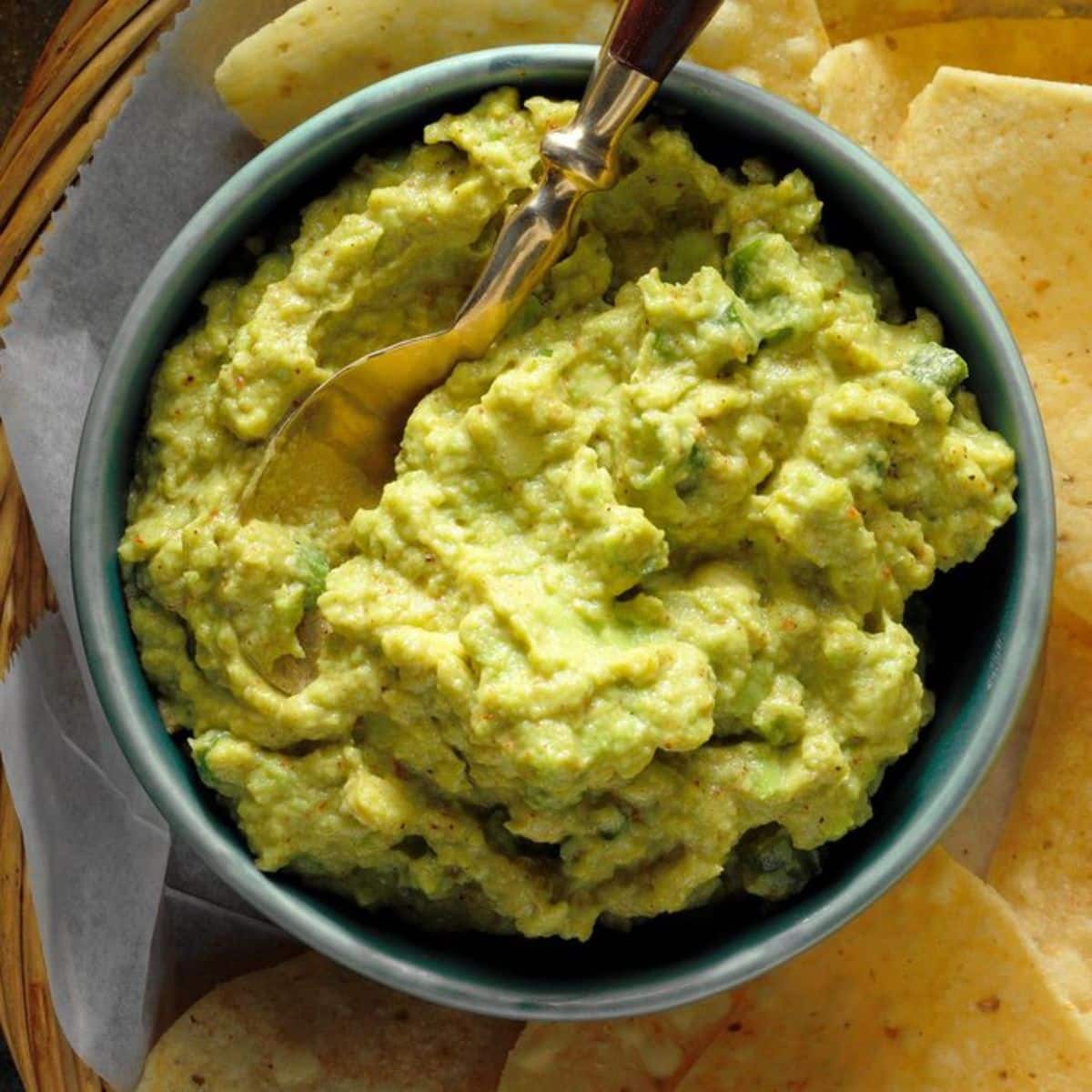 I love a good guacamole recipe, and this one takes the cake.
It's so quick and easy to make; your kids can do it—and they'll love it too. Pair creamy avocado with tangy lemon; you've got the best guac around!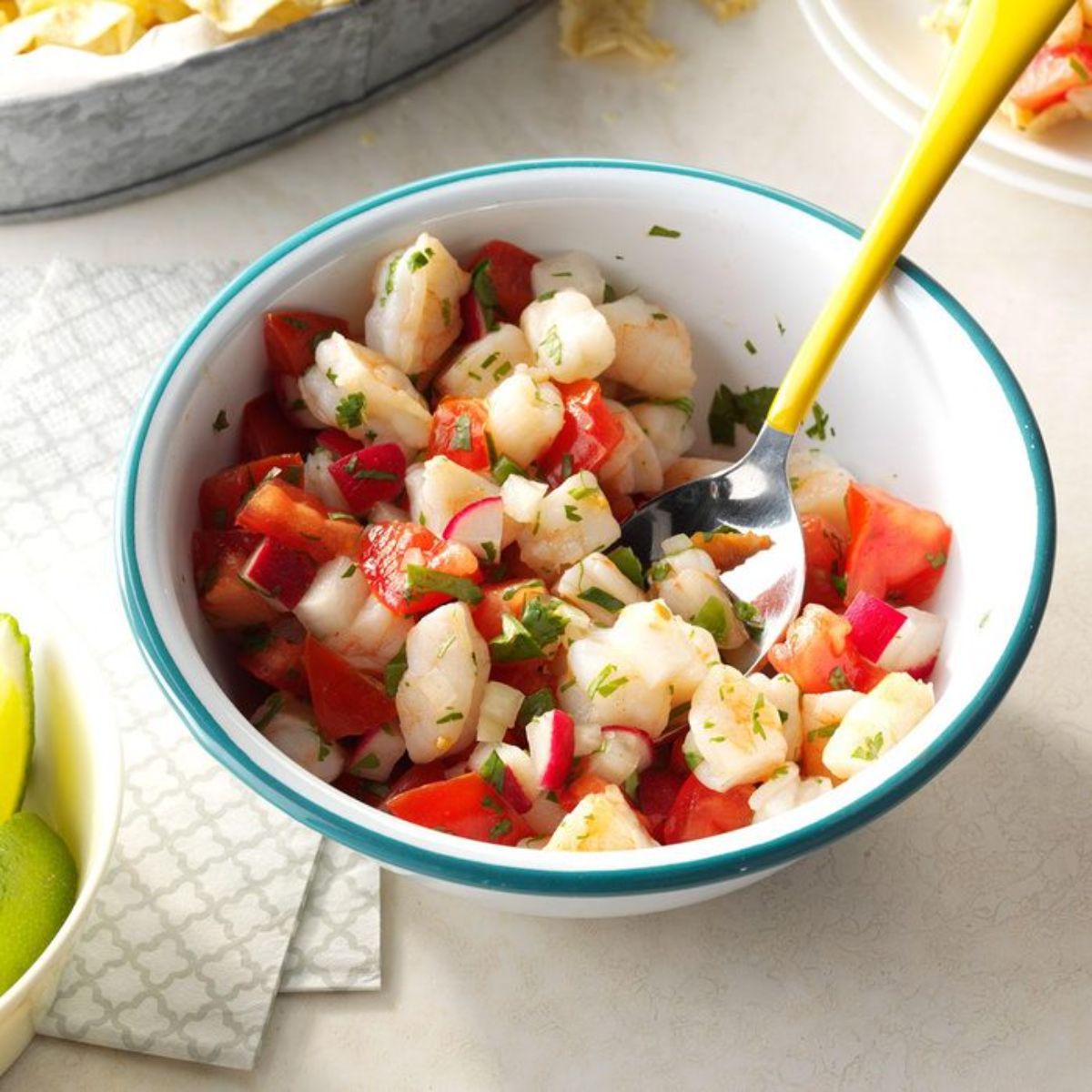 This spicy shrimp salsa takes longer than others on this list, but it's worth the wait.
You'll use fresh shrimp and traditional salsa ingredients for a revolutionary taste that pairs well with warm, toasted, gluten-free bread.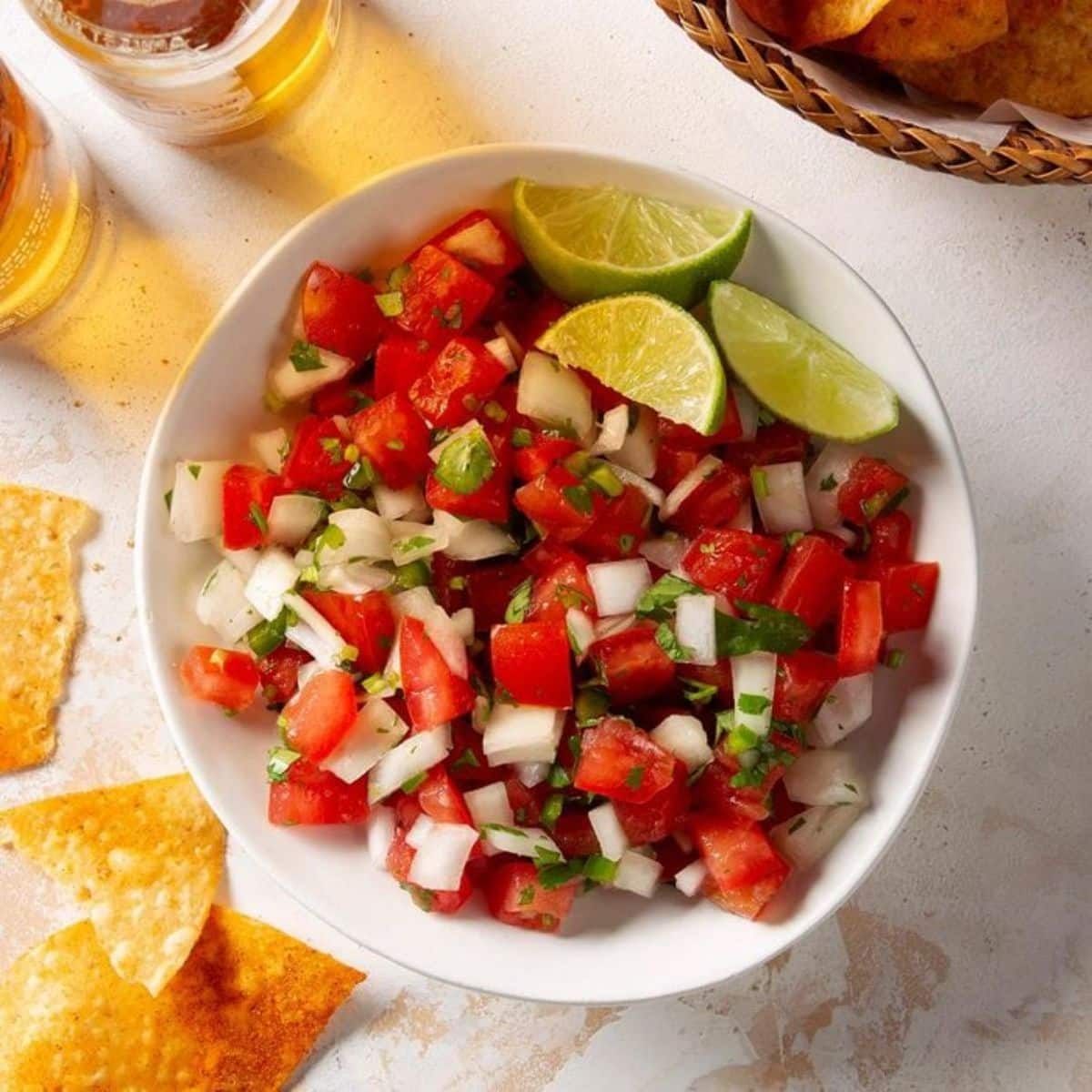 Pico de gallo is a traditional Mexican dish called salsa fresca or salsa Bandera. It is made from serrano peppers, salt, lime, tomatoes, and onions—and it's perfect for a hot summer day.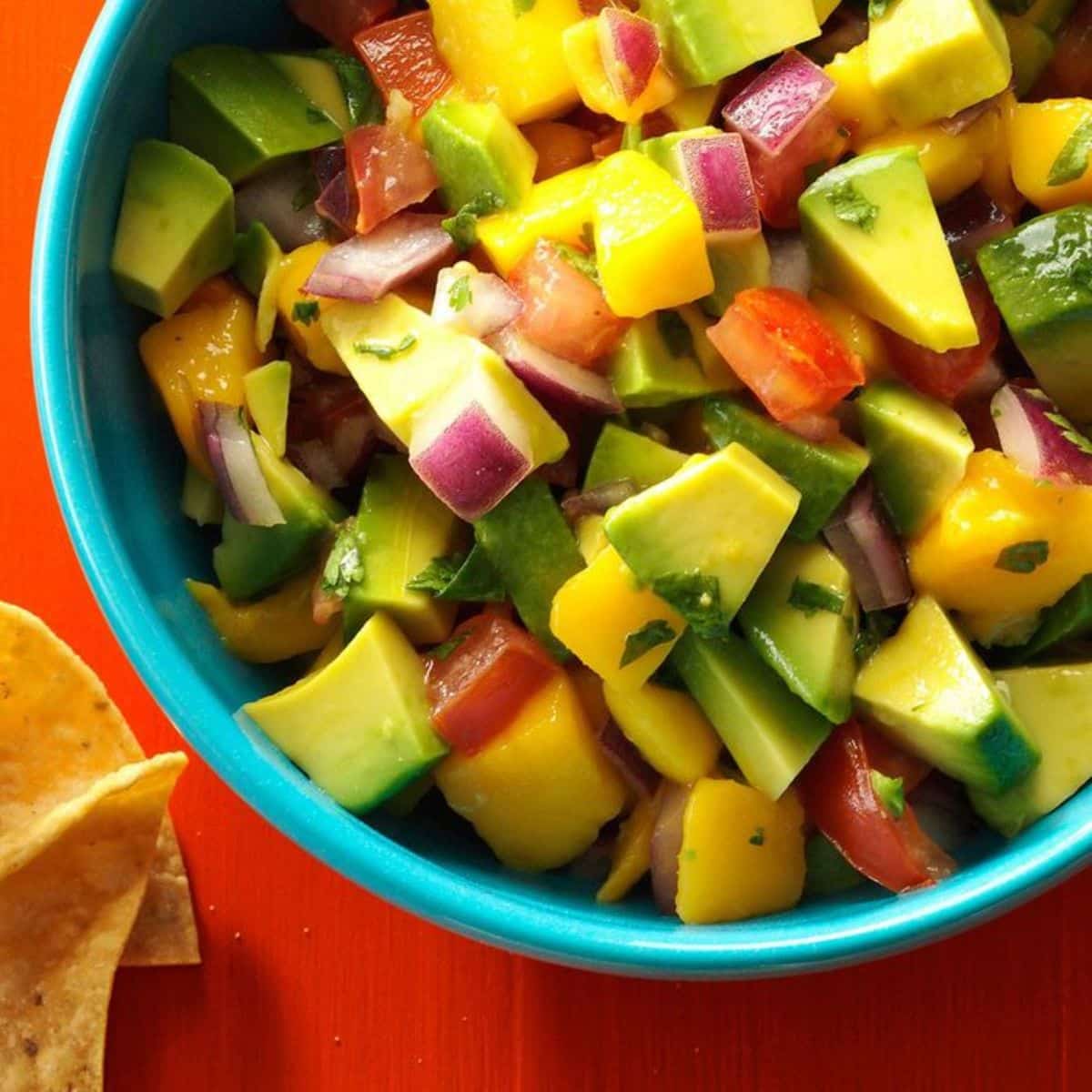 I love sweet and savory guacamole, and this is one of the best.
It takes only 15 minutes to make and makes over four cups. You'll only need a few ingredients, including mangos and avocados, and you can serve this with tortilla chips!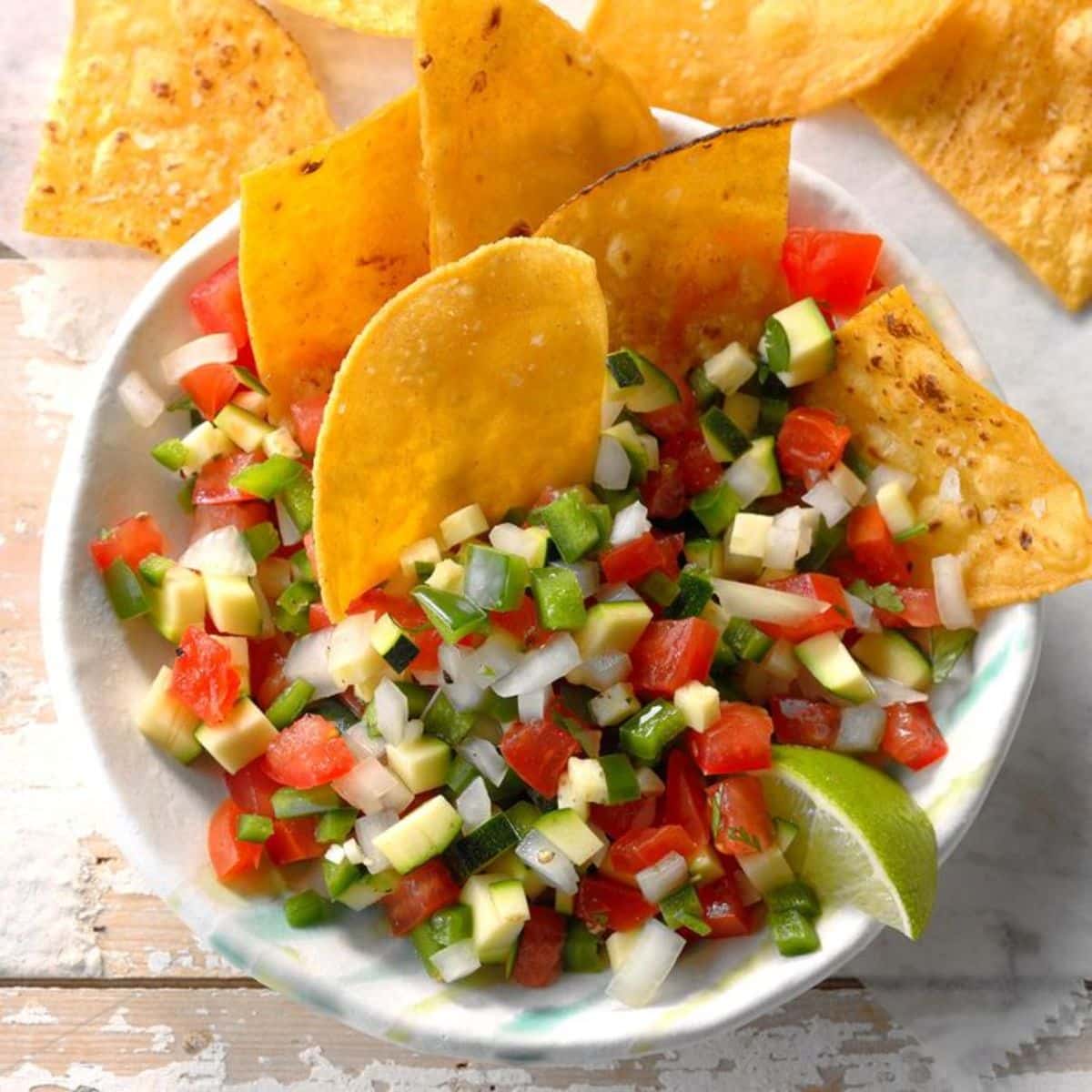 This zucchini pico de gallo offers a unique twist on the traditional dish.
You'll chop the tomatoes and onions—and zucchini—very finely and toss them together for a taste you'll never forget.
Wrapping Up
Choose from any of the dips on this list to revolutionize your cooking.
These recipes are all delicious, easy, and entirely gluten-free!
Happy cooking!