Are you tired of always being relegated to the sidelines, watching in envy as others indulge in the mouthwatering bites that make every party pop? Well, my friends, it's time to rise up and claim your place at the snack table with a list of 31 gluten-free appetizers that will make you the envy of every party.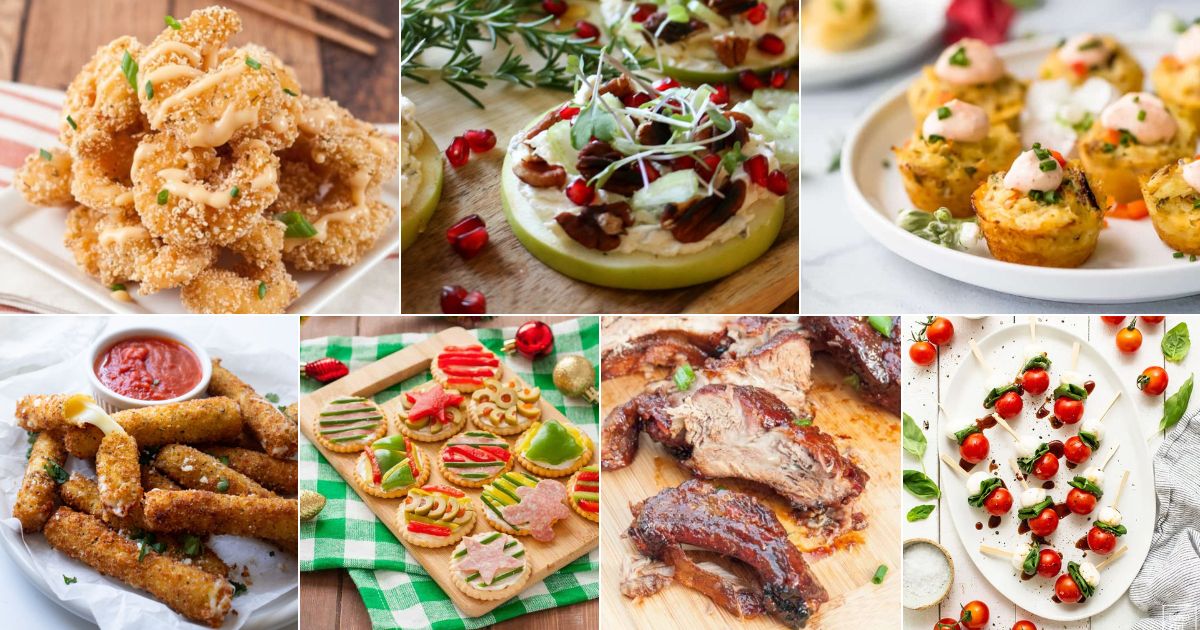 From tantalizing bites to indulgent spreads, these appetizers are so good even your gluten-loving friends won't be able to resist.
So put on your party pants, grab your appetizer toothpicks, and get ready to be the life of every party. It's time to show the world that gluten-free doesn't mean sacrificing flavor or fun with 37 gluten-free appetizers you'll love.
Jump to: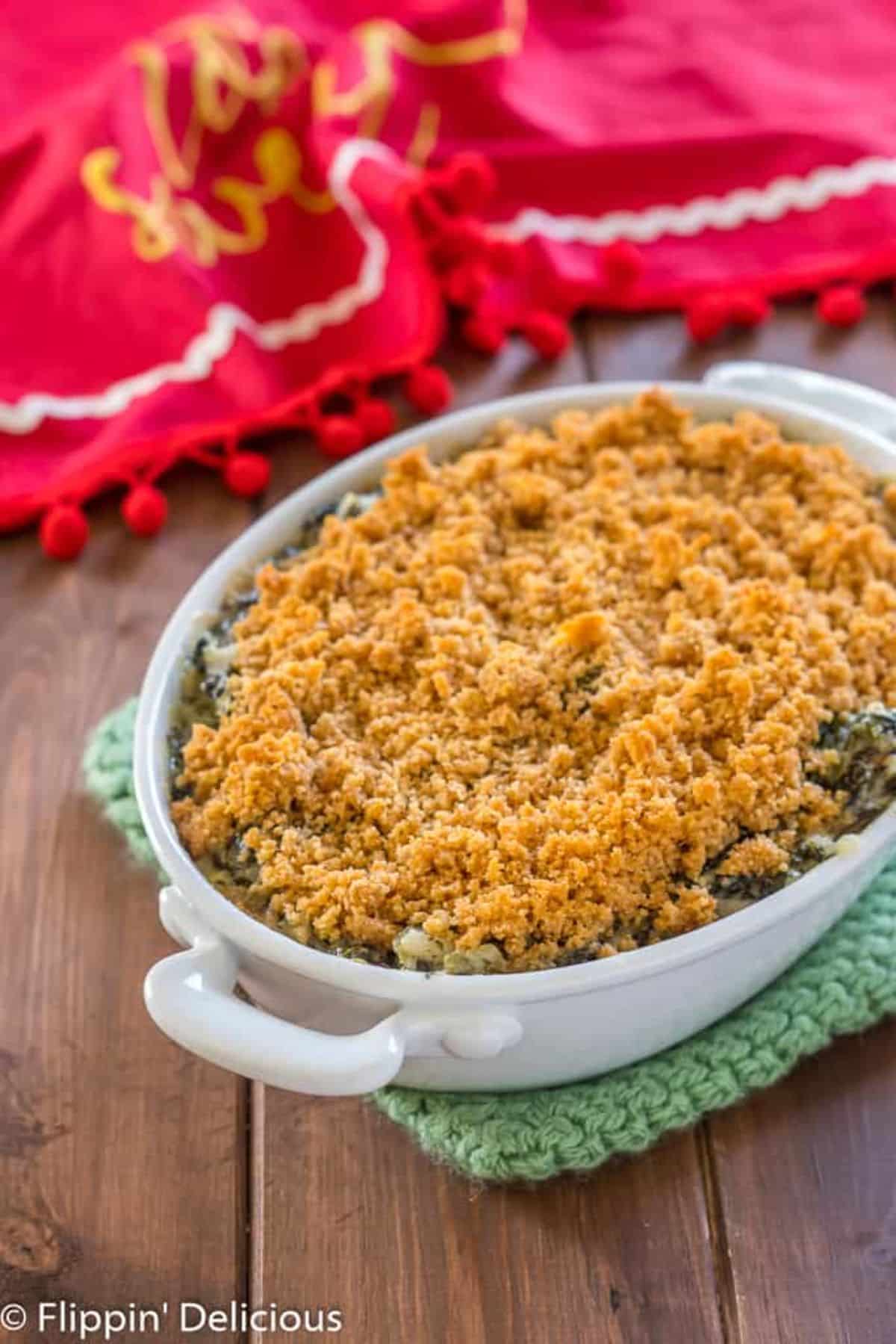 This indulgent and savory appetizer is the epitome of comfort food. Adding fresh spinach and artichoke chunks enhances the rich and creamy dip, making it a true treat for the senses.
The crispy layer of breadcrumbs on top provides a satisfying texture contrast, and the gluten-free nature of the dish means that everyone can enjoy it.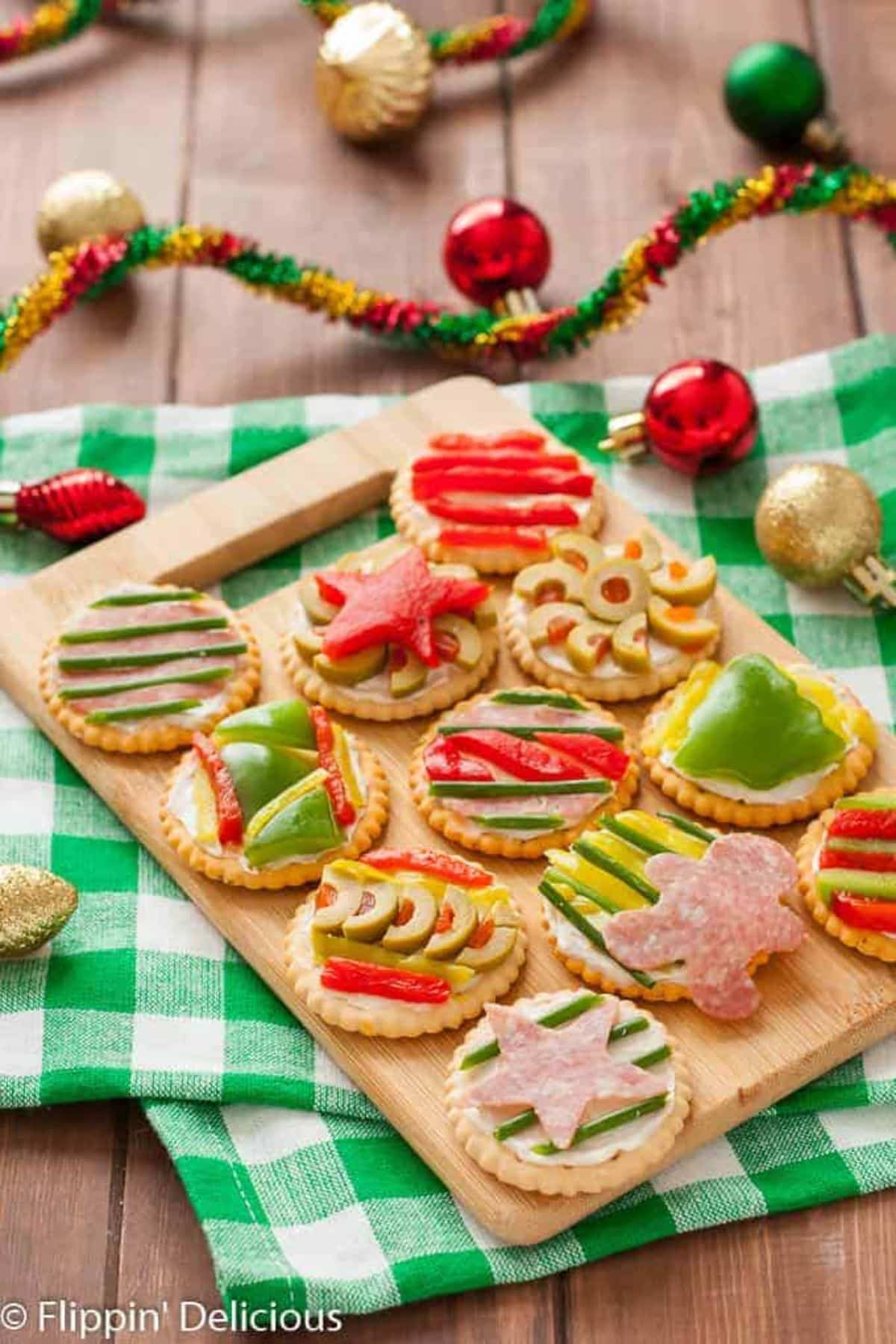 With their eye-catching appearance and delicious flavor, these crackers are a must-have at any celebration.
The recipe is easy to adapt to your personal preferences, with various herbs and spices available to make the crackers your own. Let your taste buds and seasonings guide your culinary hand.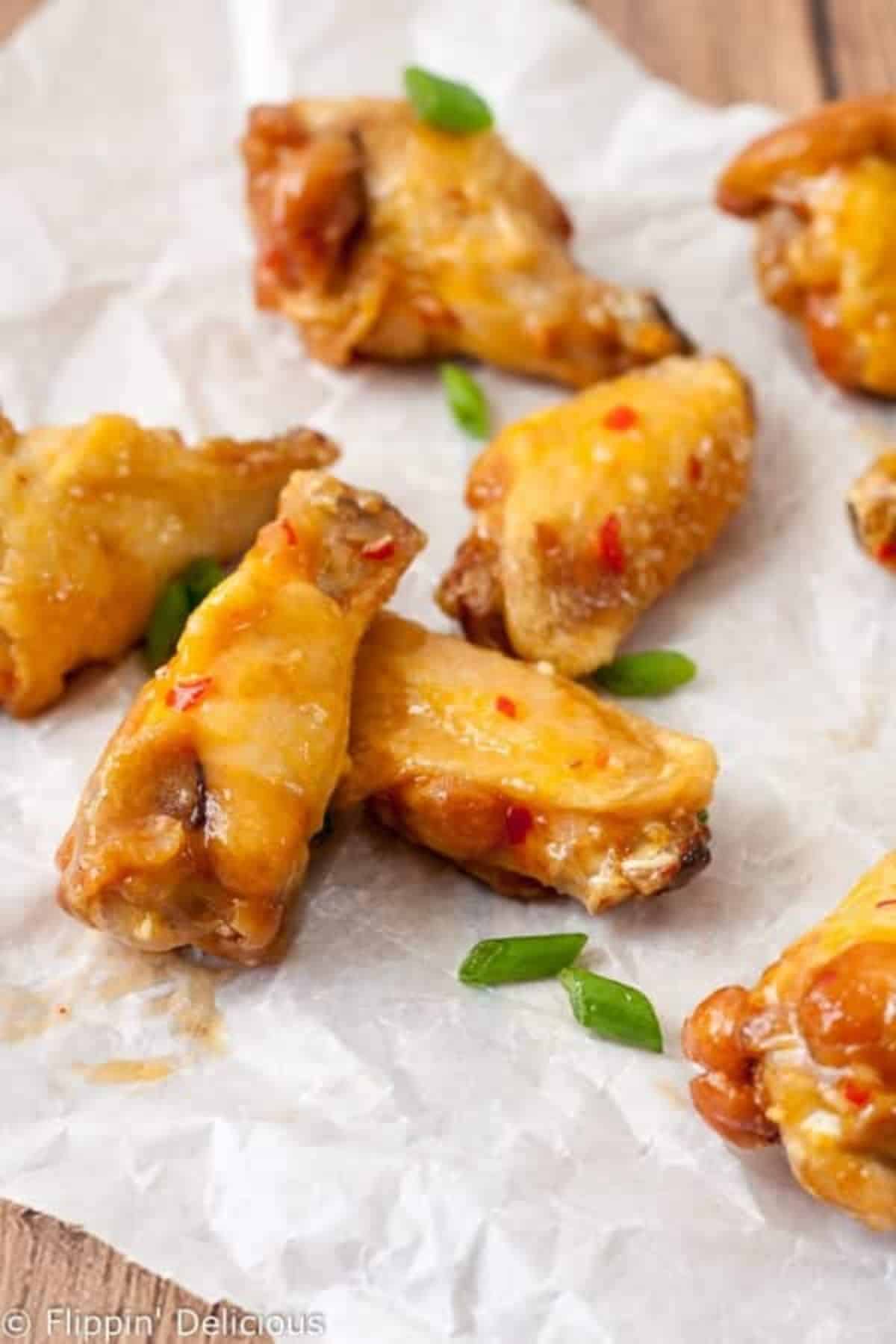 Prepare yourself for a burst of flavor with the delectable Sweet Chili Wings. These wings are an ideal choice for game days, gatherings, or even a delightful family dinner, as they are sure to be a hit with any crowd.
With their irresistible taste and texture, these wings are guaranteed to leave your guests wanting more.
Add a tropical twist to your next snack session with this Chipotle Mango Salsa, paired with crispy gluten-free, vegan nachos. The smoky chipotle and sweet mango combine to create an irresistible dance of flavors, perfect for dipping or topping your favorite gluten-free chips.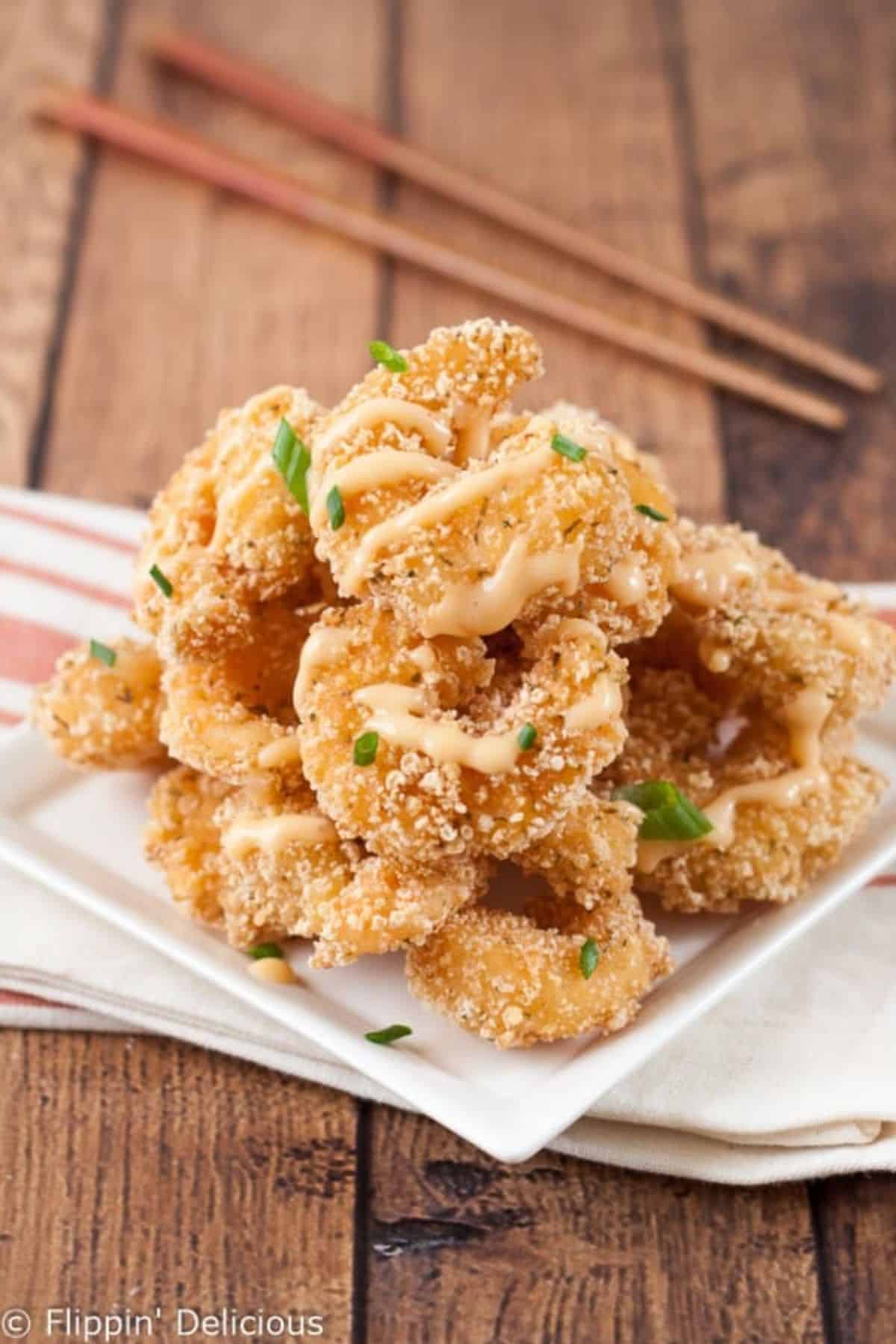 Treat your taste buds to this incredible Gluten-Free Bang Bang Shrimp, inspired by the popular Bonefish Grill dish. Crispy, gluten-free battered shrimp are coated in a creamy, spicy sauce, creating an appetizer that'll leave you begging for more. It's a seafood lover's dream come true.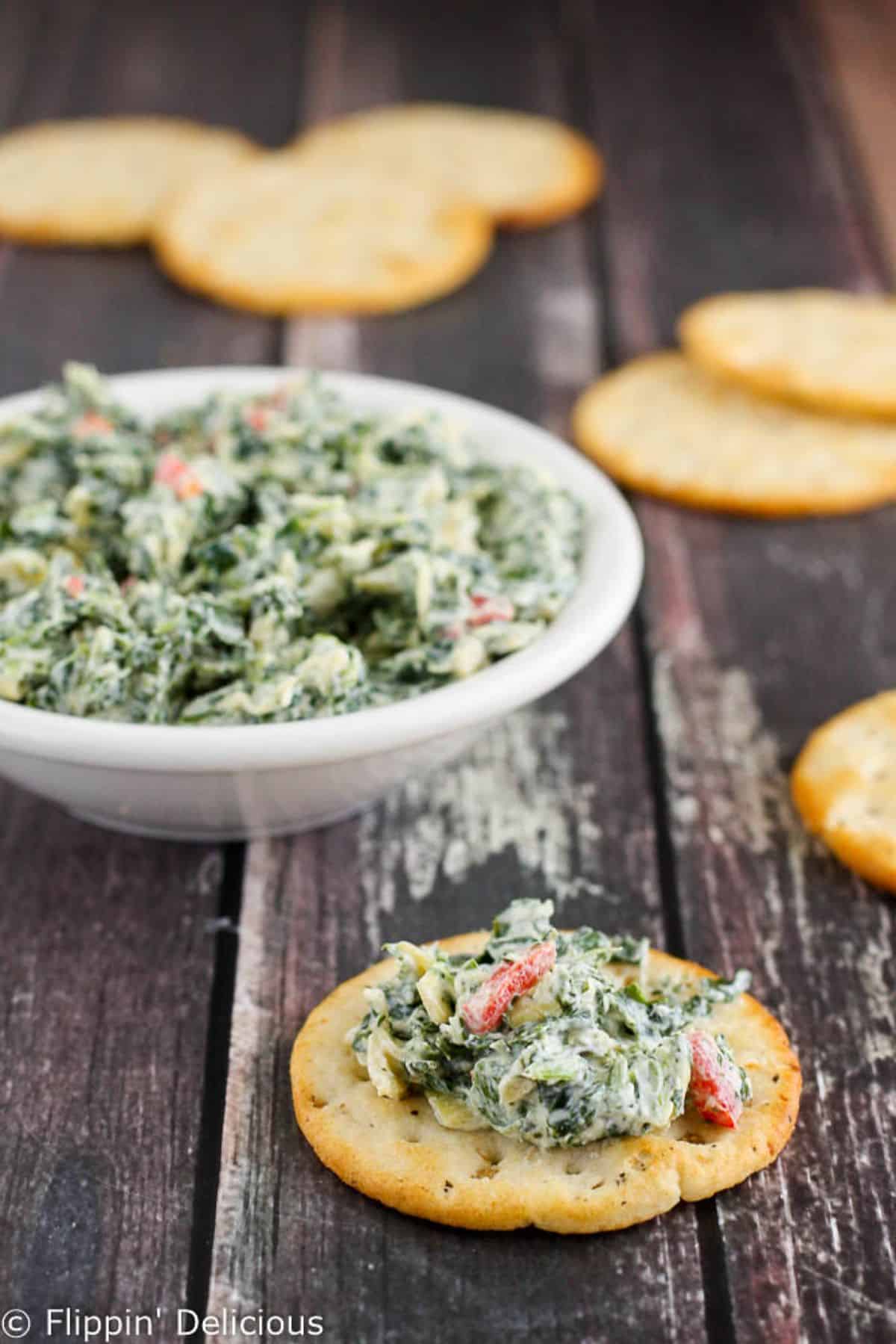 Indulge guilt-free with this Gluten-Free Skinny Spinach Artichoke Dip, a creamy, flavorful concoction perfect for sharing. Packed with nutritious spinach and artichokes, it's a deliciously healthy alternative to traditional dips.
Pair it with gluten-free crackers or veggie sticks for a satisfying snack.
Say cheese to these delightful White Cheddar Crackers, a gluten-free take on the beloved Cheez-It snack. With a rich, cheesy flavor and a perfectly crispy texture, they're an irresistible snack perfect for munching on the go or enjoying at home.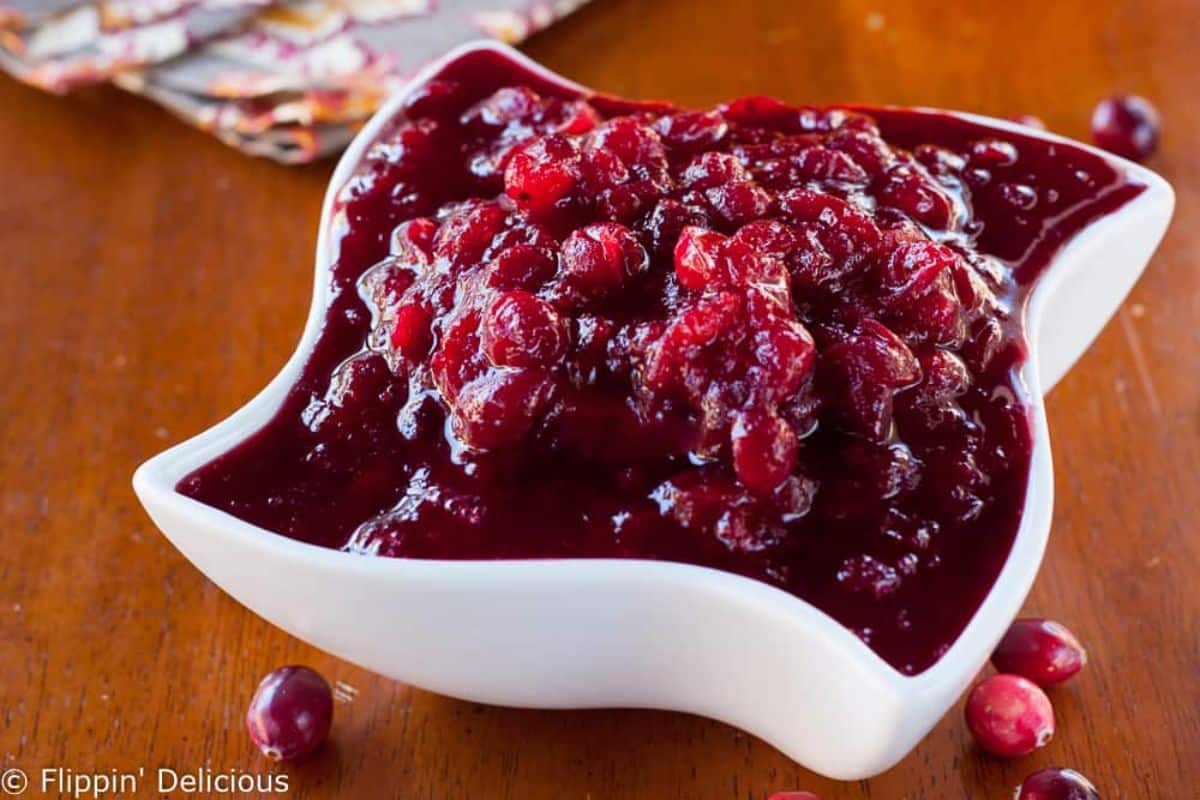 Elevate your holiday table with this 15 Minute Cranberry Sauce featuring the delightful flavors of apple cider and orange zest. This gluten-free condiment is a breeze to prepare and adds a touch of homemade sophistication to your festive meals.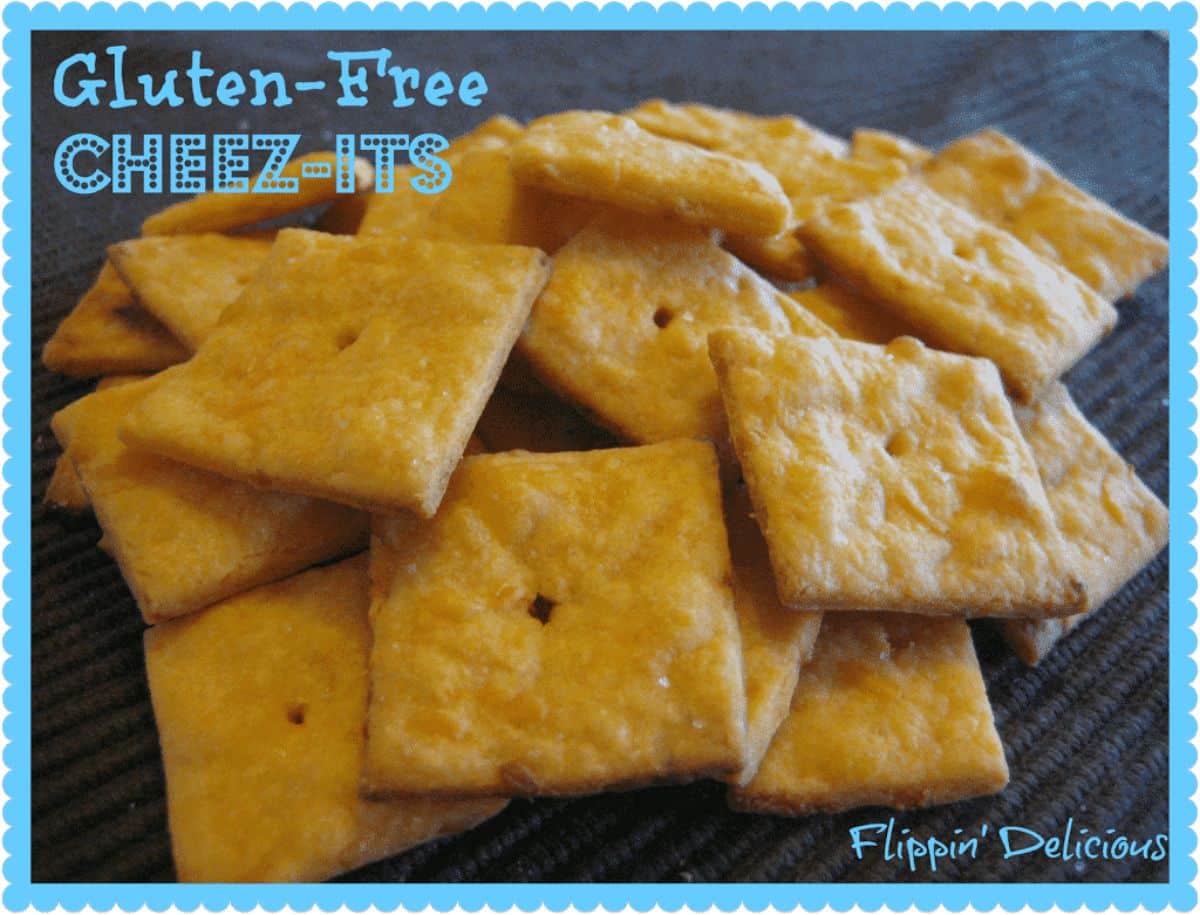 Delight in the cheesy goodness of these Gluten-Free Cheez-Its, a tasty homemade alternative to the store-bought classic. With a crispy, crunchy texture and an irresistible cheesy flavor, they're a snack-time staple ideal for those with gluten sensitivities.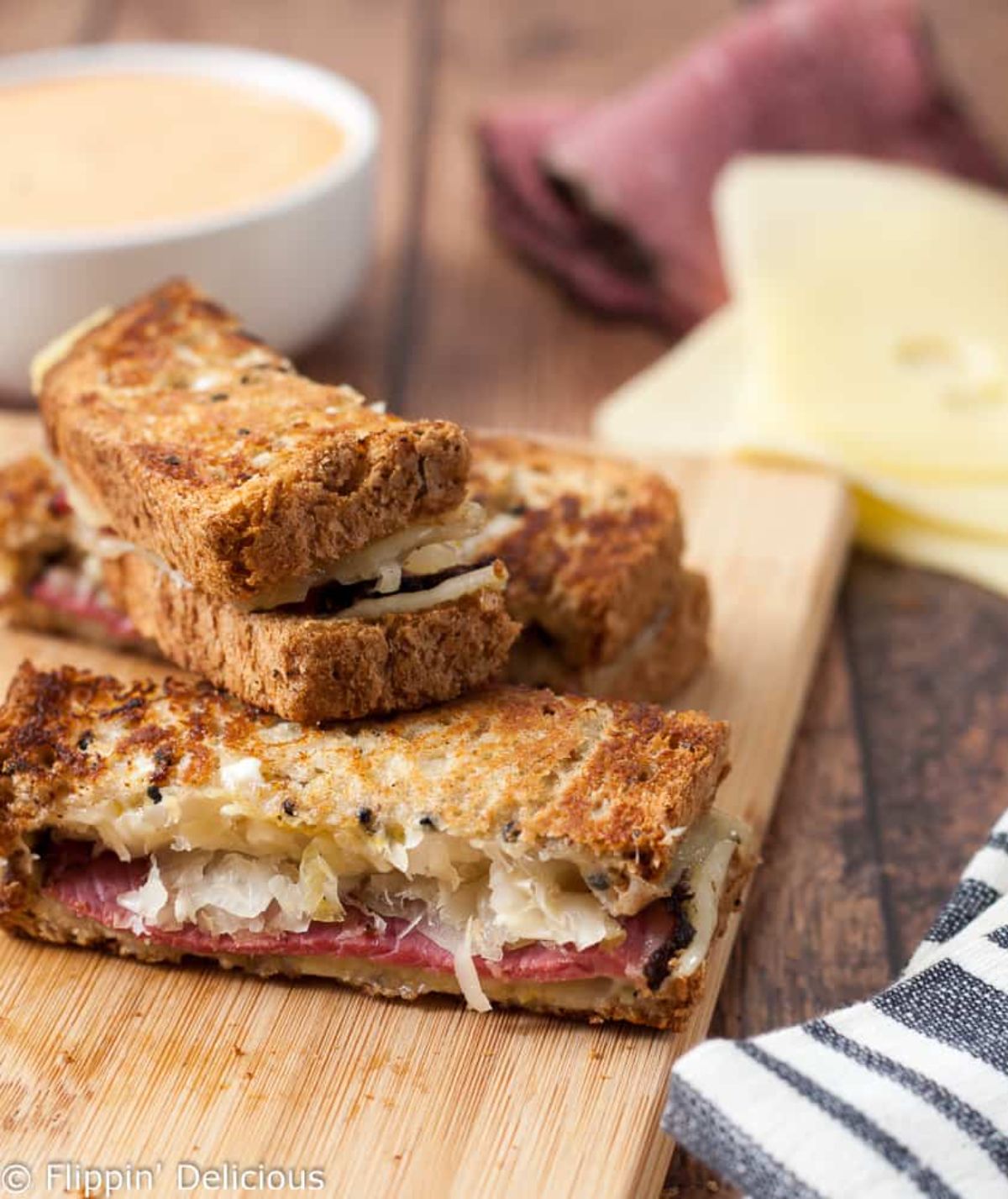 Get ready to swoon over these gluten-free dippers. A creative twist on the classic Reuben, these dippers feature gluten-free bread filled with corned beef, sauerkraut, and dairy-free cheese. Dunk them in a tangy Thousand Island dressing for a deliciously fun appetizer.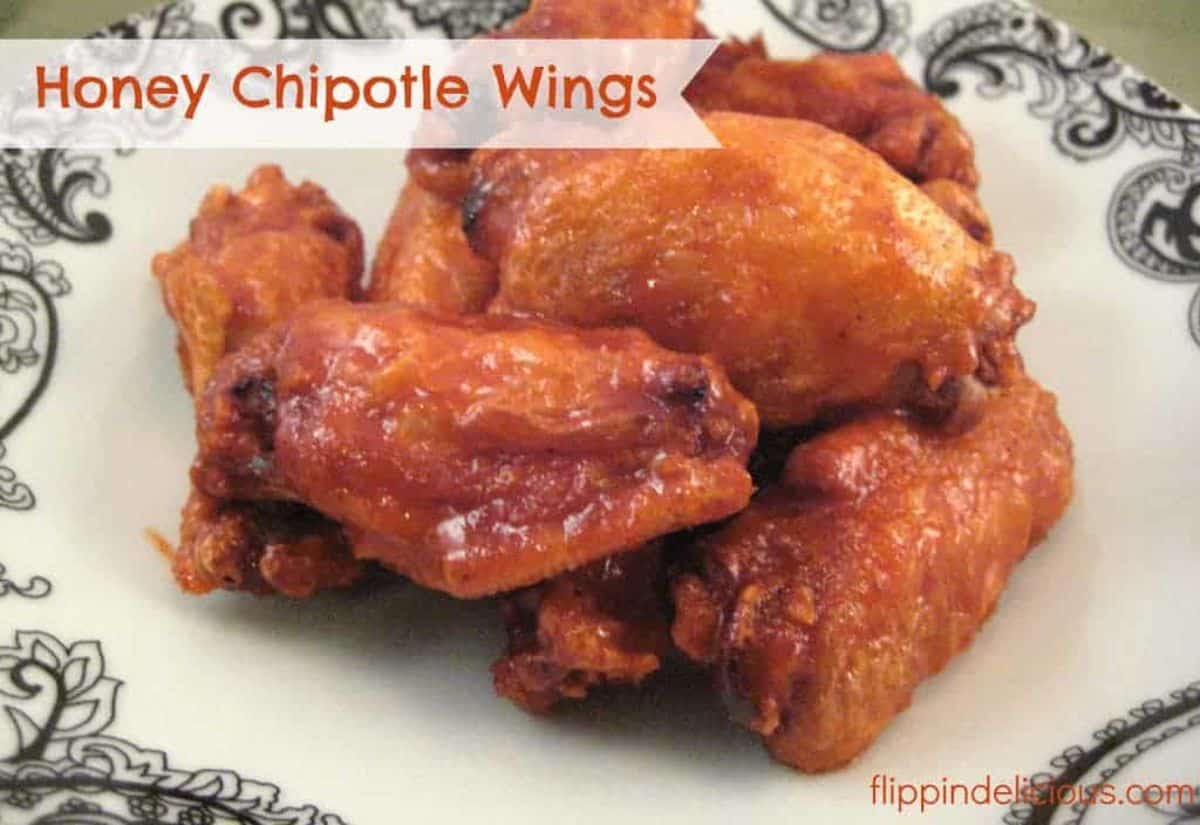 Turn up the heat with these Honey Chipotle Wings, a mouthwatering appetizer that's both sweet and spicy. Crispy gluten-free wings are coated in a flavorful honey chipotle sauce, making for a finger-licking good treat for game day or any gathering.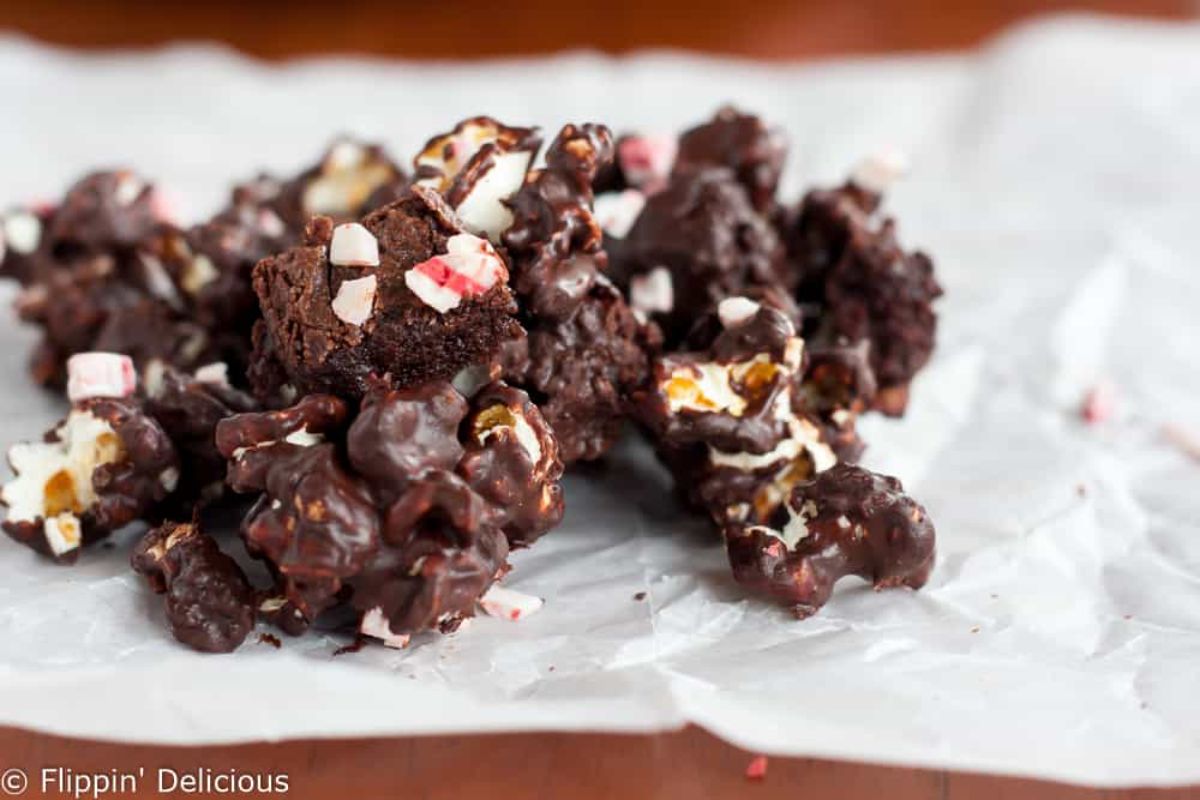 Pop up a bowl of happiness with these Gluten-Free Popcorn Recipes. From savory to sweet, there's a popcorn flavor for every craving. Snack away without worry, knowing these tasty treats are friendly for those with gluten sensitivities.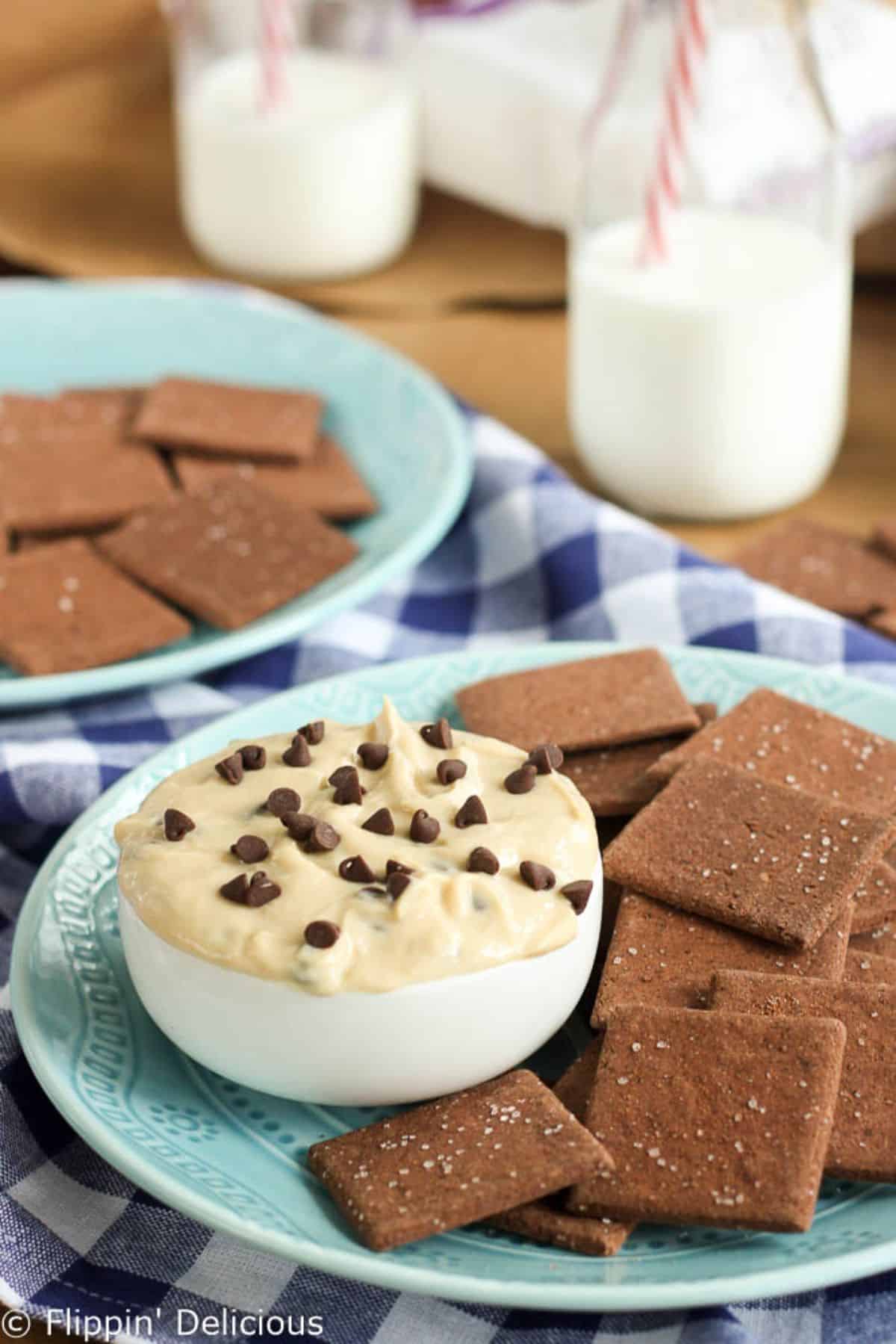 Satisfy your sweet tooth with this Healthier Gluten-Free Cookie Dough Dip, a delightful dessert that's as nutritious as it is scrumptious. This dip is made with Greek yogurt, mini chocolate chips, and rice flour and pairs beautifully with gluten-free cookies or fruit slices.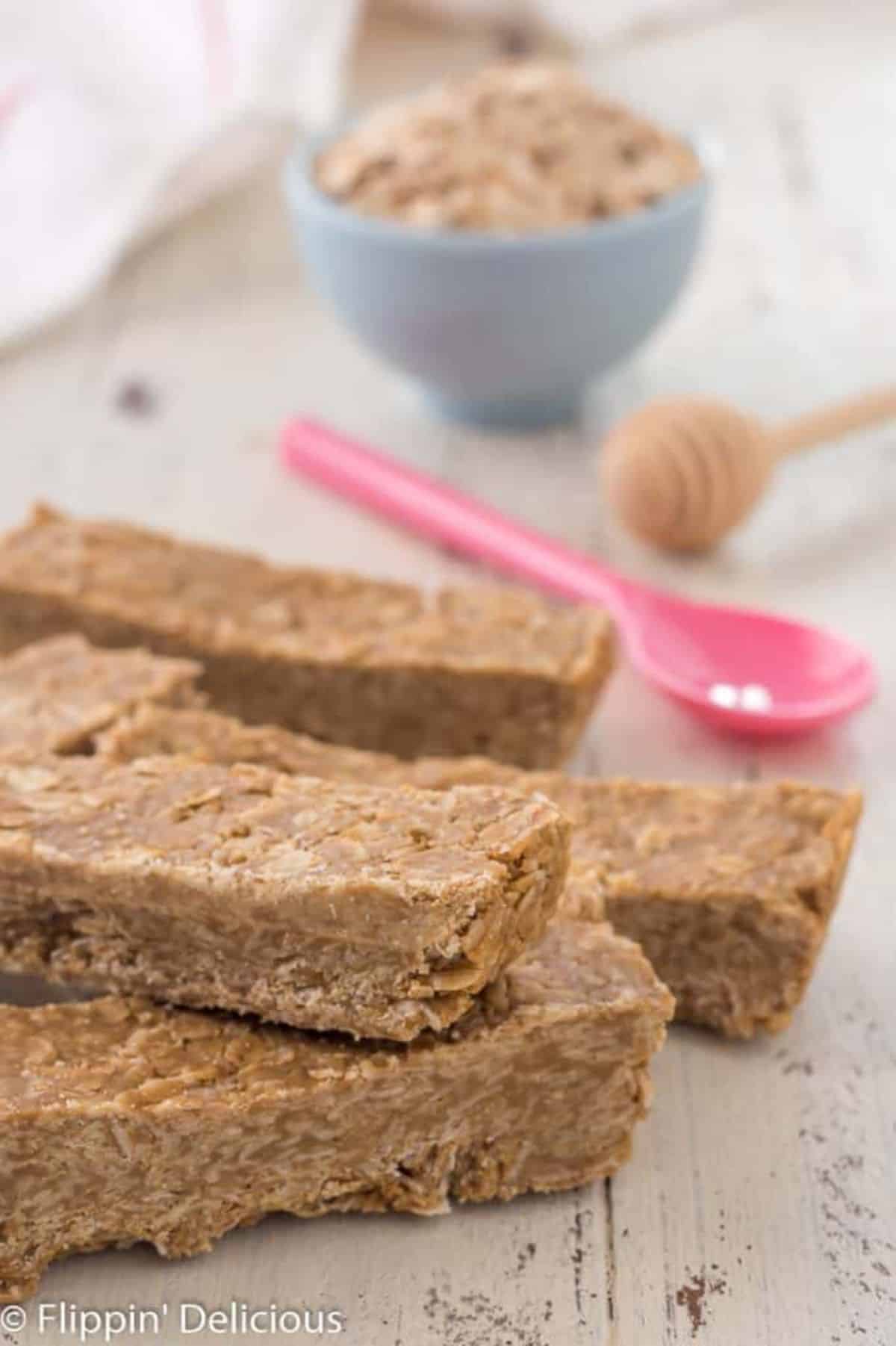 Power up your snacking game with these Gluten Free SunButter Honey Granola Bars. Packed with gluten-free oats, sunflower seed butter, and a touch of honey, these bars are a delicious and wholesome treat perfect for on-the-go snacking or a quick breakfast.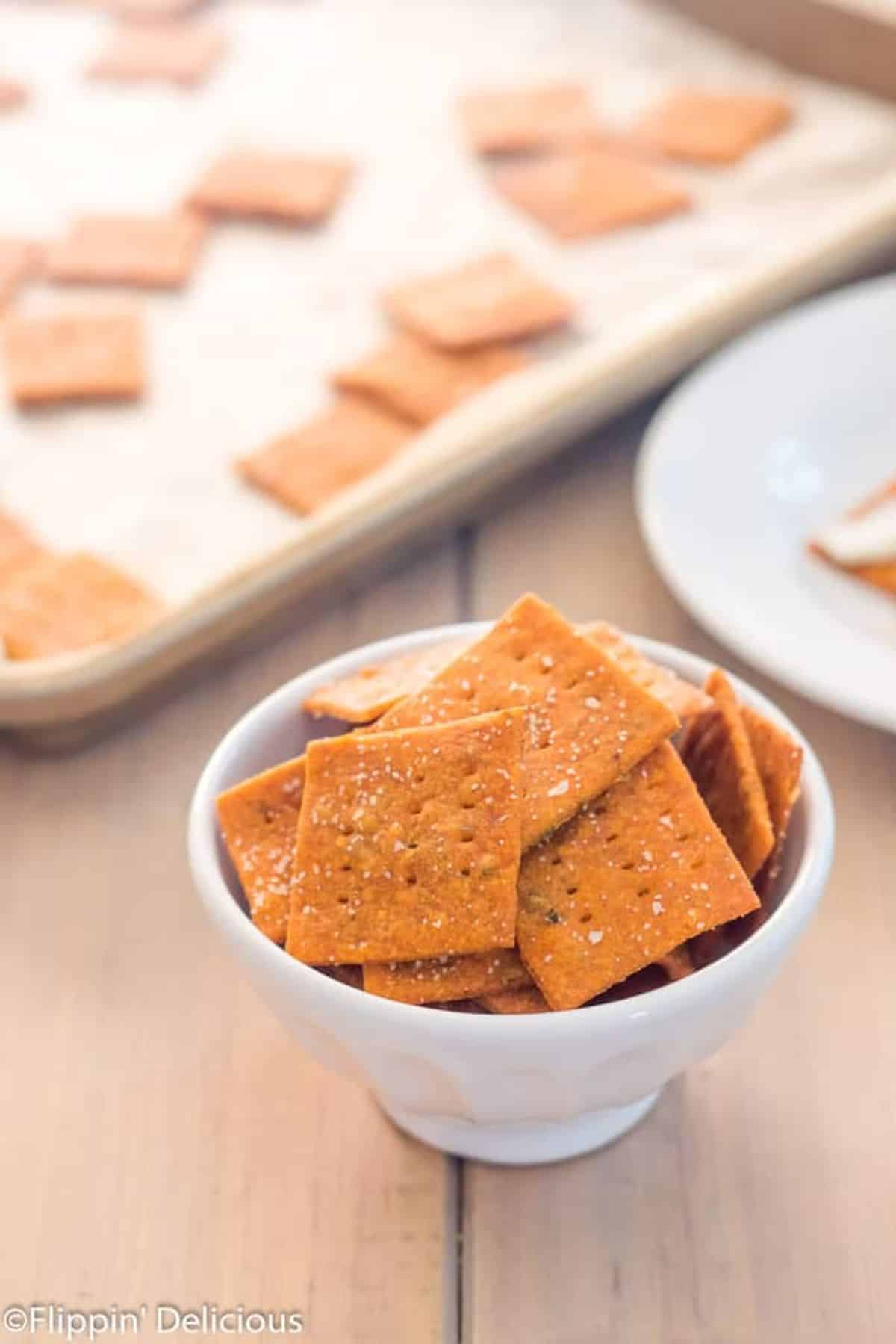 You have the ability to personalize the taste of this snack to your liking through the addition of preferred seasonings. Once seasoned, the snack attains a desirable level of crispiness and crunchiness. This delicacy is an exquisite accompaniment to a range of dips, spreads, or cheeses that you may prefer.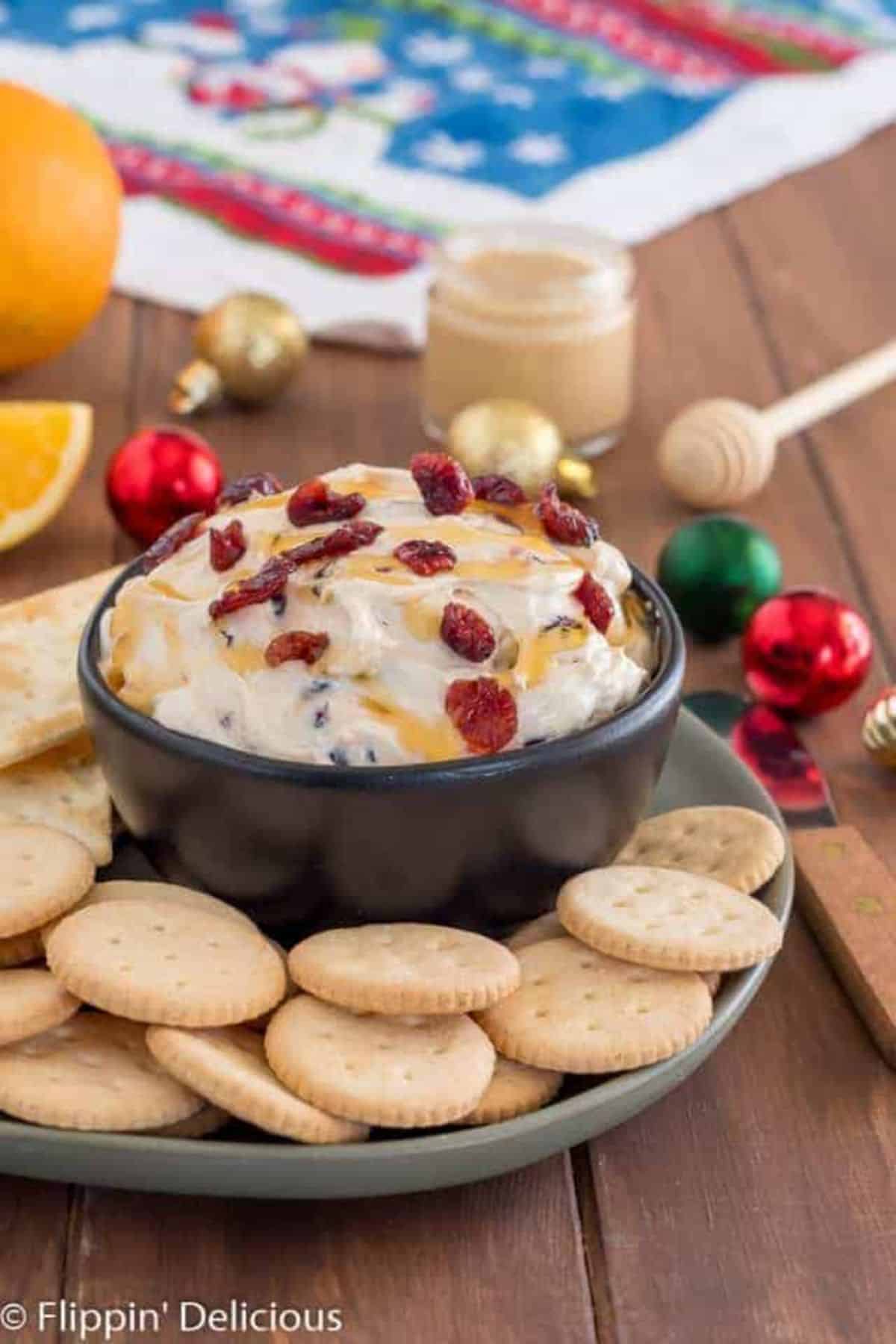 Wow your guests with this festive Cranberry Cream Cheese Dip, a vibrant and flavorful appetizer sure to be a smash hit during the holiday season.
Tangy cranberries and smooth dairy-free cream cheese create a gluten-free dip that pairs beautifully with gluten-free crackers or fresh fruit.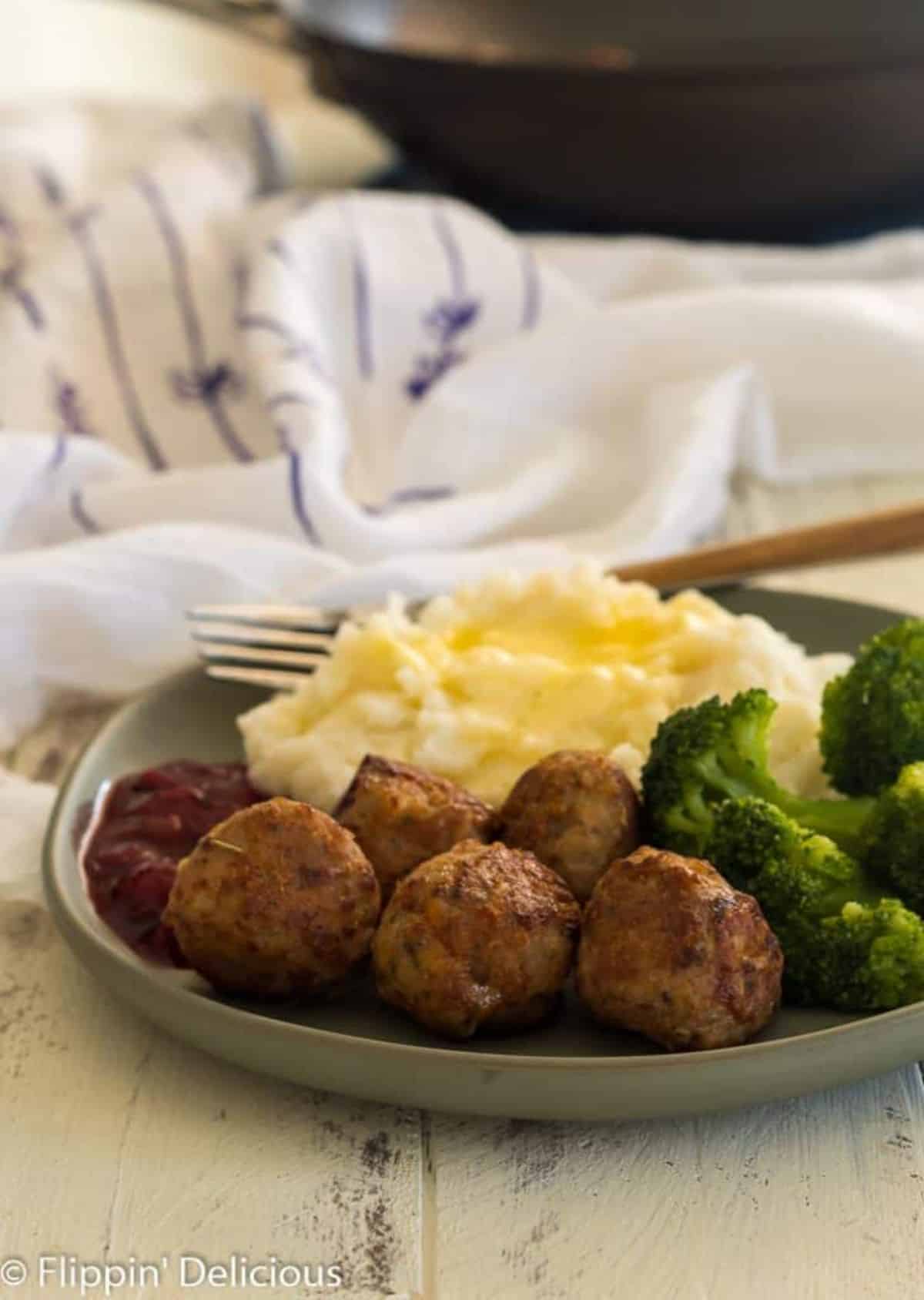 Savor the rich flavors of these Gluten-Free Meatballs, perfect for a weeknight dinner or a special occasion. Made with a blend of quality meats and gluten-free breadcrumbs, these tender and juicy meatballs are a delicious and versatile addition to any meal.
Serve over pasta or on their own with a side salad.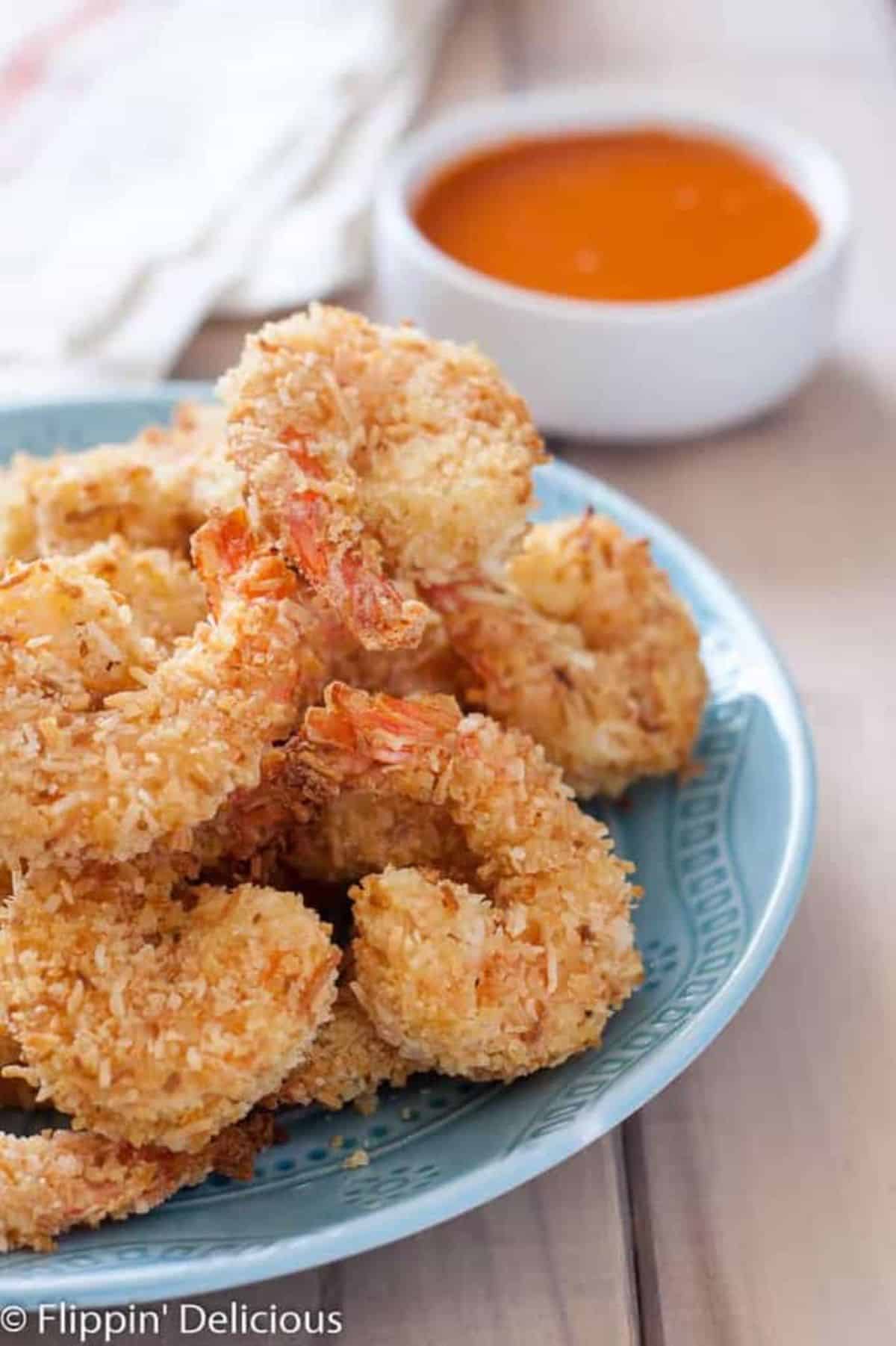 Indulge in the tropical flavors of these Gluten Free Coconut Shrimp, a baked delight that's crispy, crunchy, and oh-so-satisfying. Coated in gluten-free breadcrumbs and shredded coconut, these shrimp are a fantastic appetizer or main course for any seafood lover.
Dig into these finger-licking Gluten Free Sticky Asian Ribs, a tantalizing fusion of sweet and savory flavors that'll have your taste buds singing. Tender, juicy ribs are coated in a delectable gluten-free Asian sauce, making for an unforgettable meal you won't want to share a single bite of.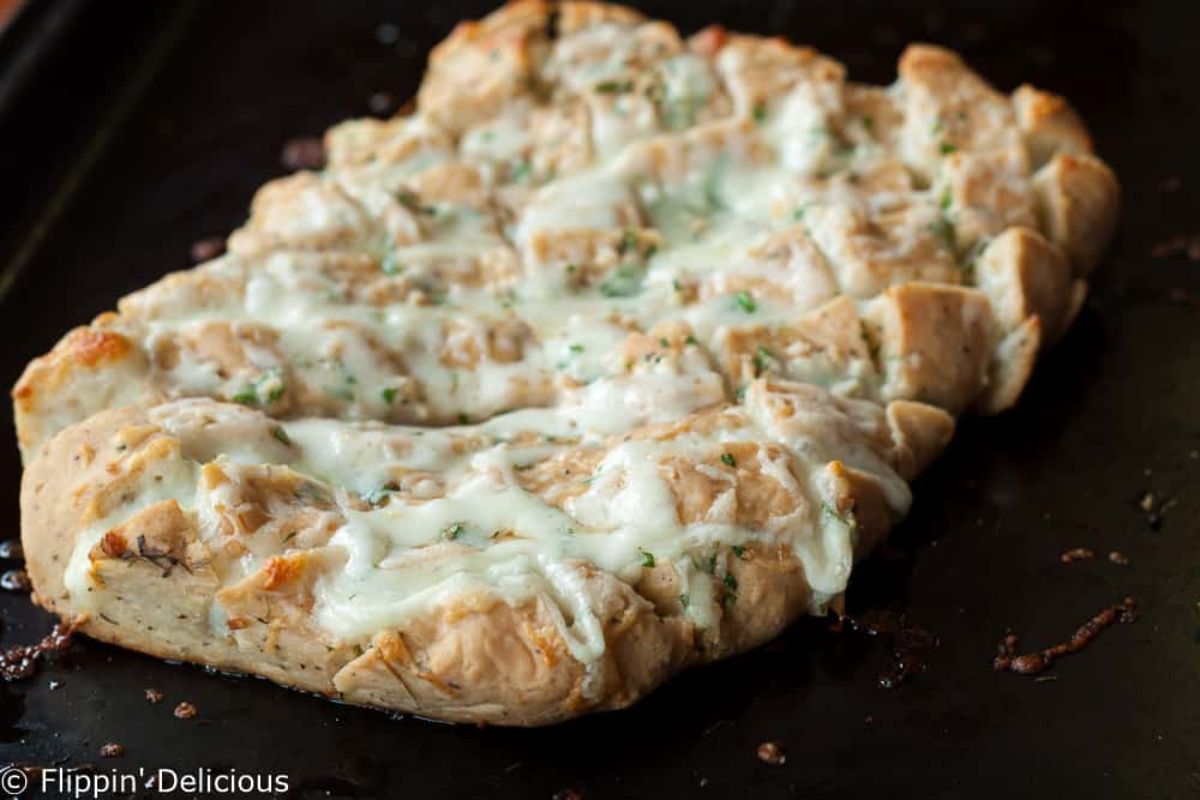 Get ready to savor the deliciousness of this Gluten Free Cheesy Garlic Pull Apart Bread, a.k.a. "Crack Bread." This irresistible appetizer is perfect for parties or family gatherings with fluffy gluten-free dough, gooey dairy-free cheese, and fragrant garlic.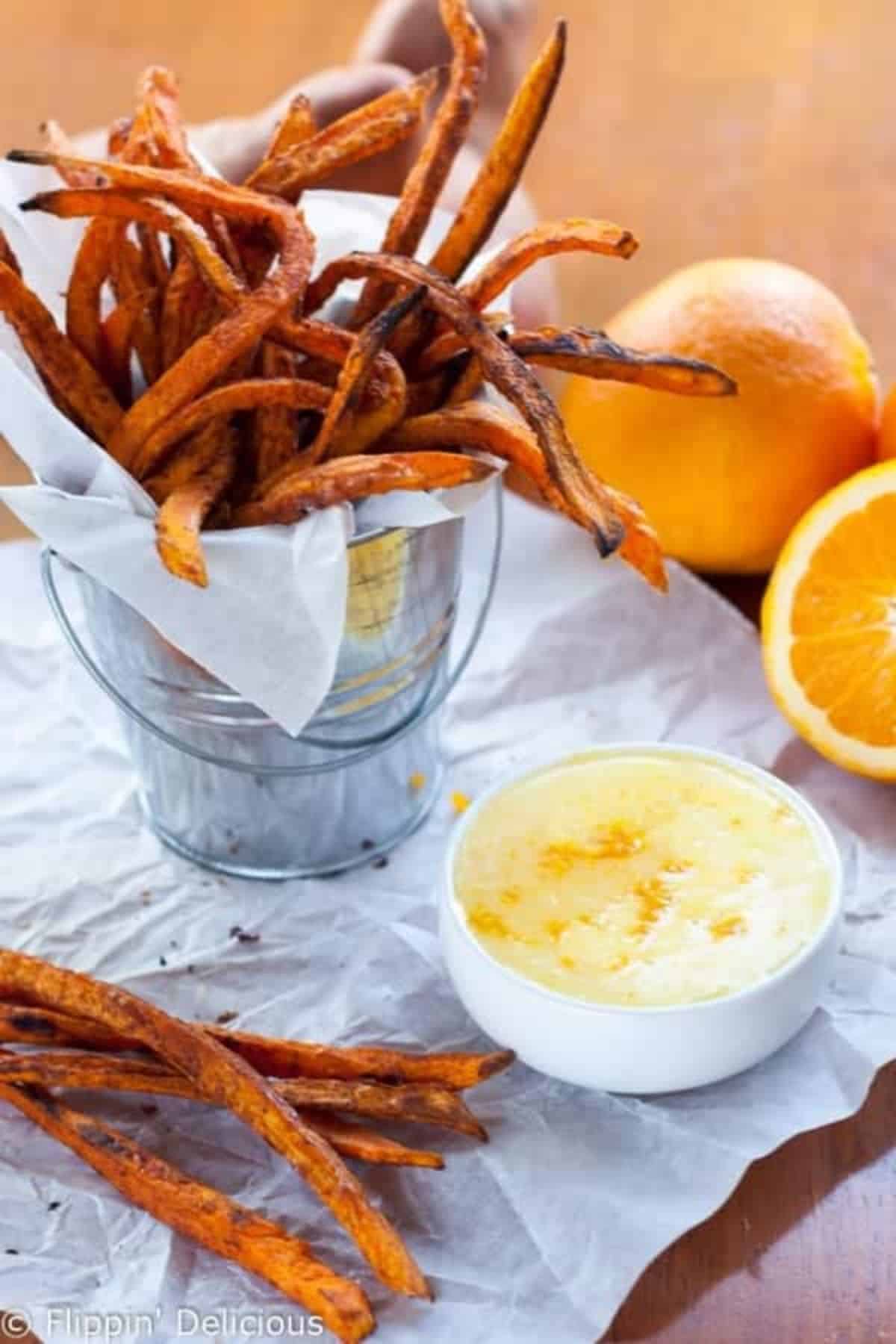 Enhance your fry dish with the incorporation of Crispy Baked Sweet Potato Fries, paired with an exceptional Orange Zest Icing Dipping Sauce.
This gluten-free side dish boasts a harmonious balance of sweet and savory flavors, guaranteed to leave a lasting impression on your guests at any meal occasion.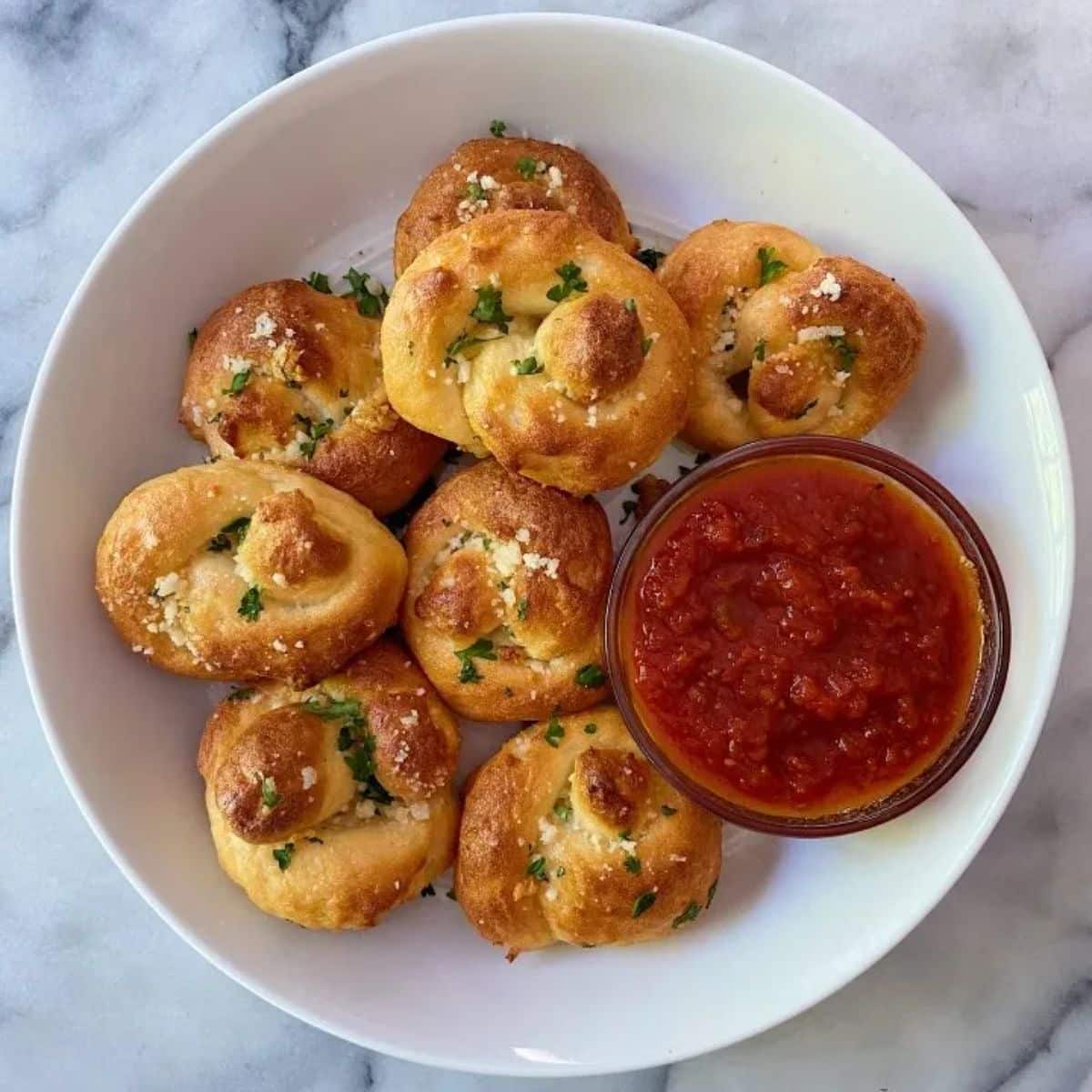 Enjoy the classic Italian favorite with these Gluten-Free Garlic Knots, a fluffy and flavorful treat for any occasion. Soft gluten-free dough is brushed with a garlicky, buttery spread, creating a mouthwatering snack that's hard to resist.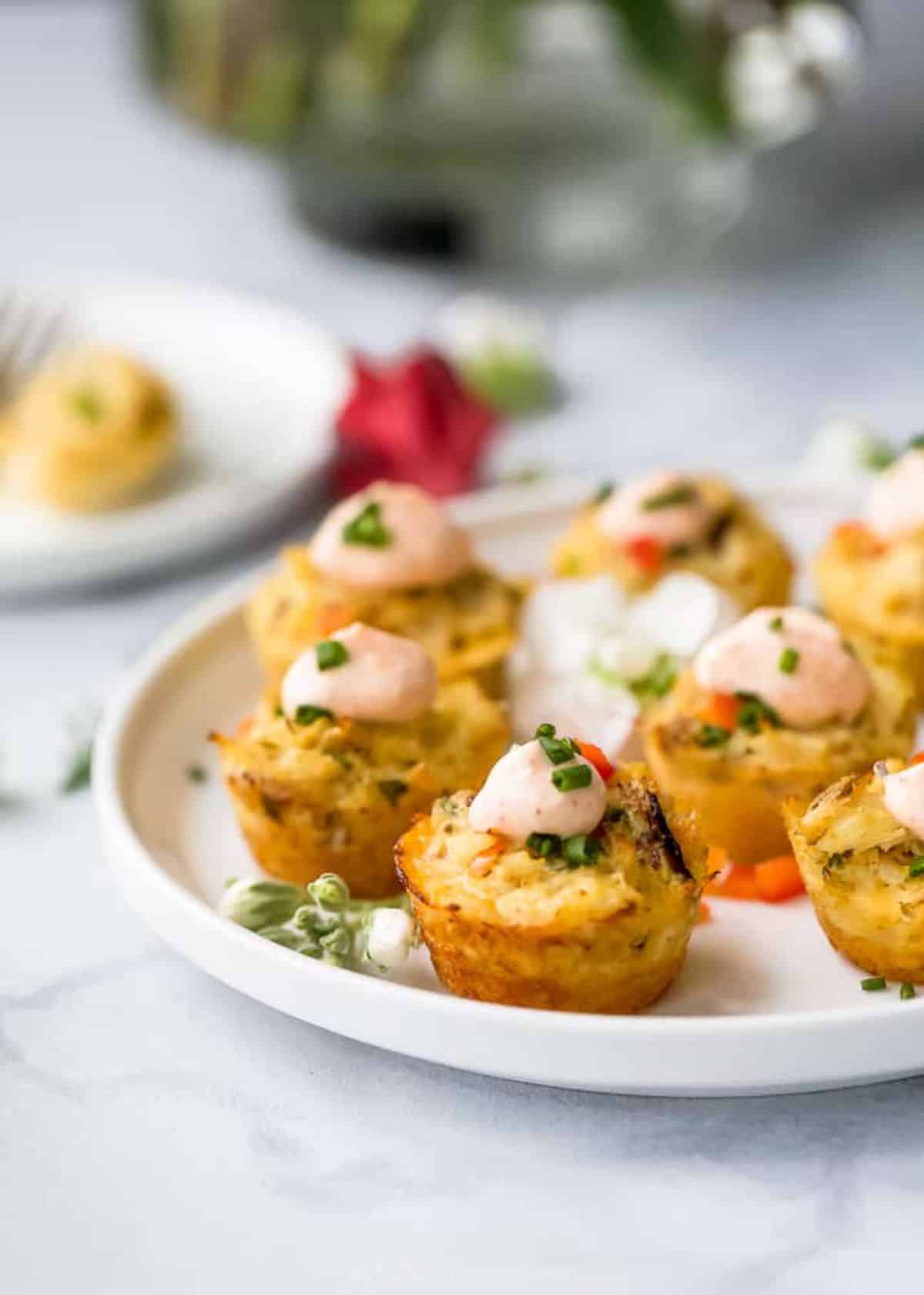 Made with lump crab meat and a crispy gluten-free breadcrumb coating, these crab cakes partner delightfully with a zesty sriracha dipping sauce that's sure to please even the most discerning seafood fan.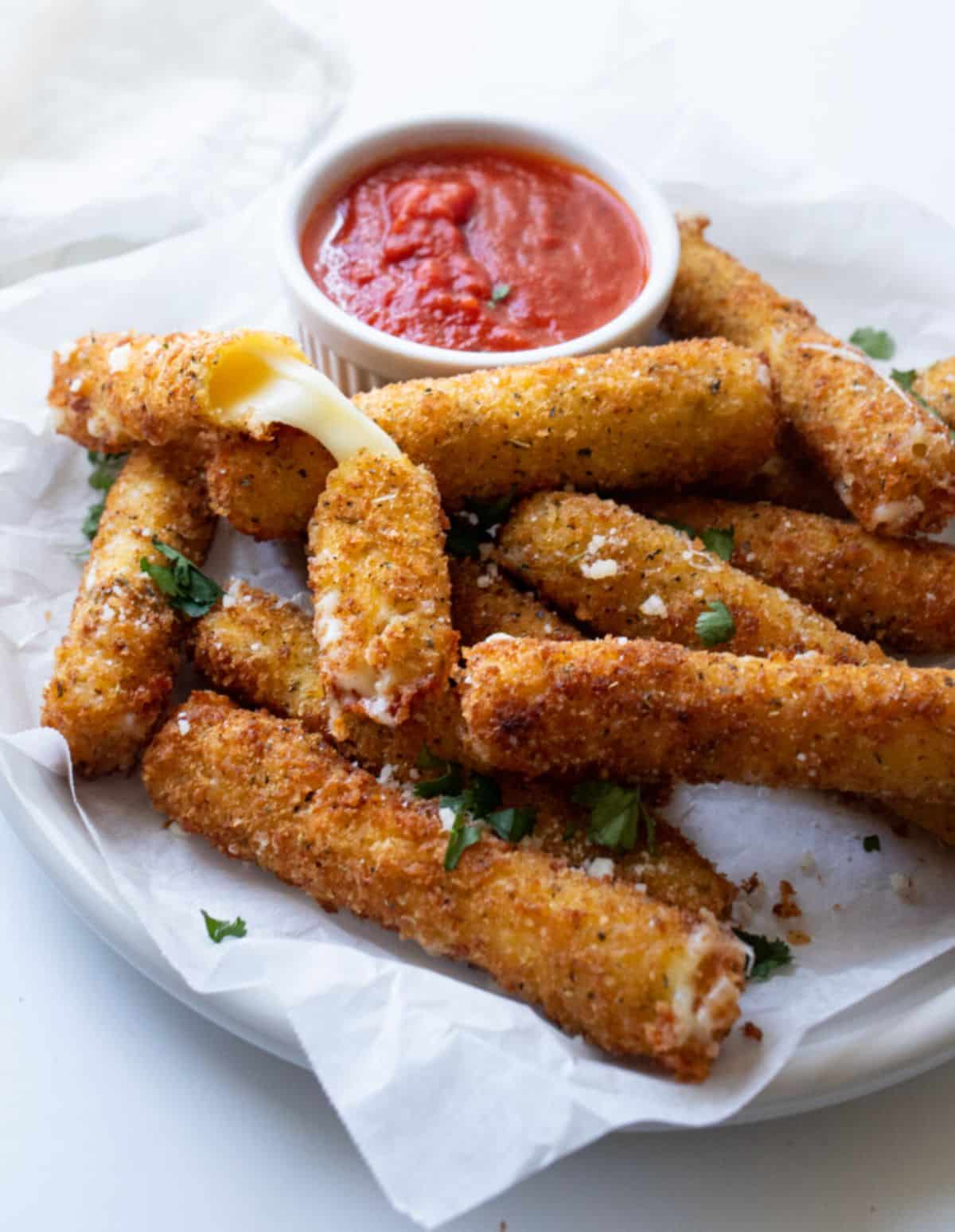 The stretchy, cheesy goodness of these Gluten-Free Mozzarella Sticks is a classic snack made for dipping. With a crispy gluten-free breadcrumb coating and gooey dairy-free mozzarella, these sticks are a delightful treat that everyone can enjoy.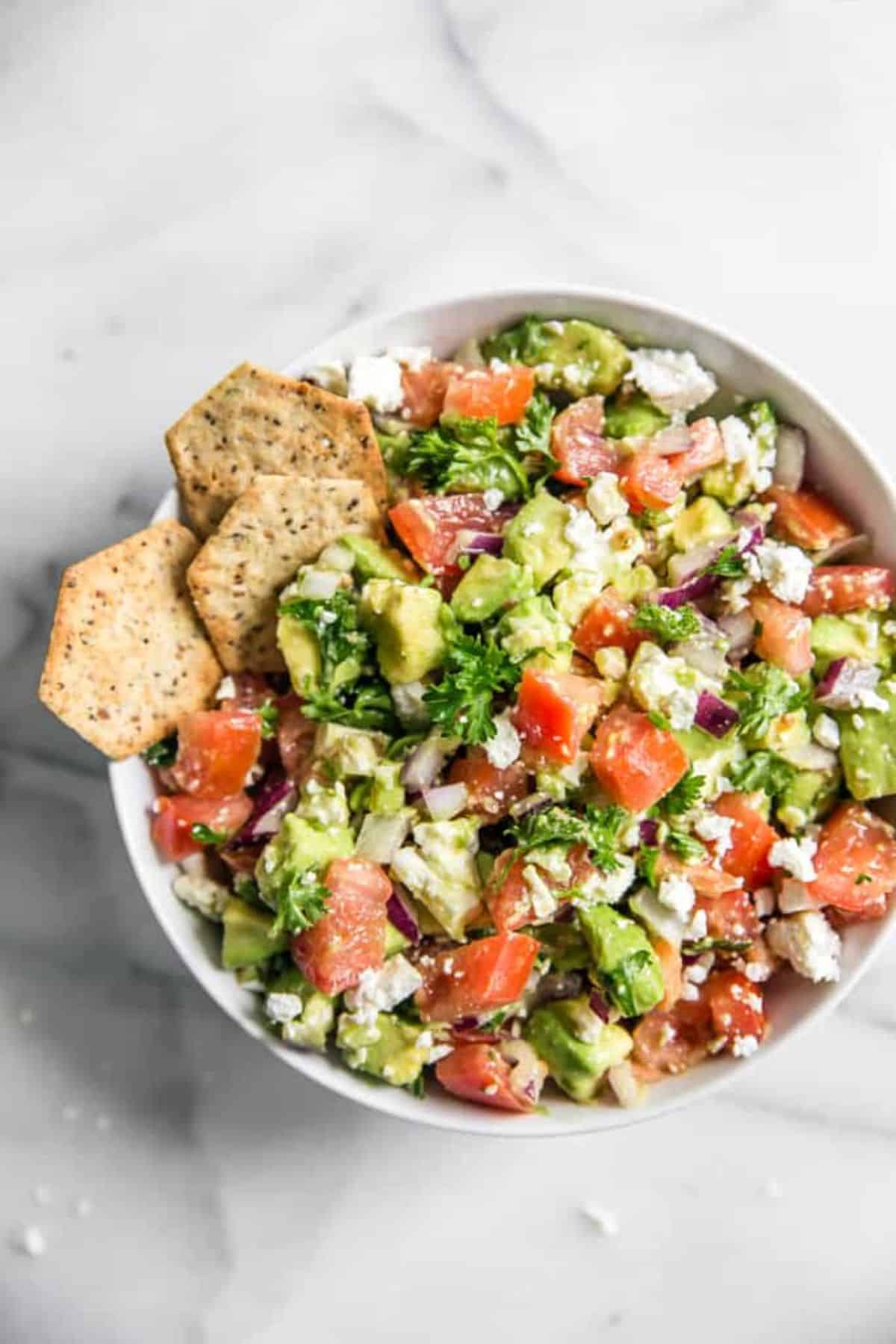 Dive into this SeriouslyAddicting Avocado Feta Dip, a smooth and creamy concoction that's perfect for scooping up with gluten-free chips or veggie sticks. With a blend of ripe avocados, tangy feta, and a hint of lime, this gluten-free dip is a must-try for any avocado lover.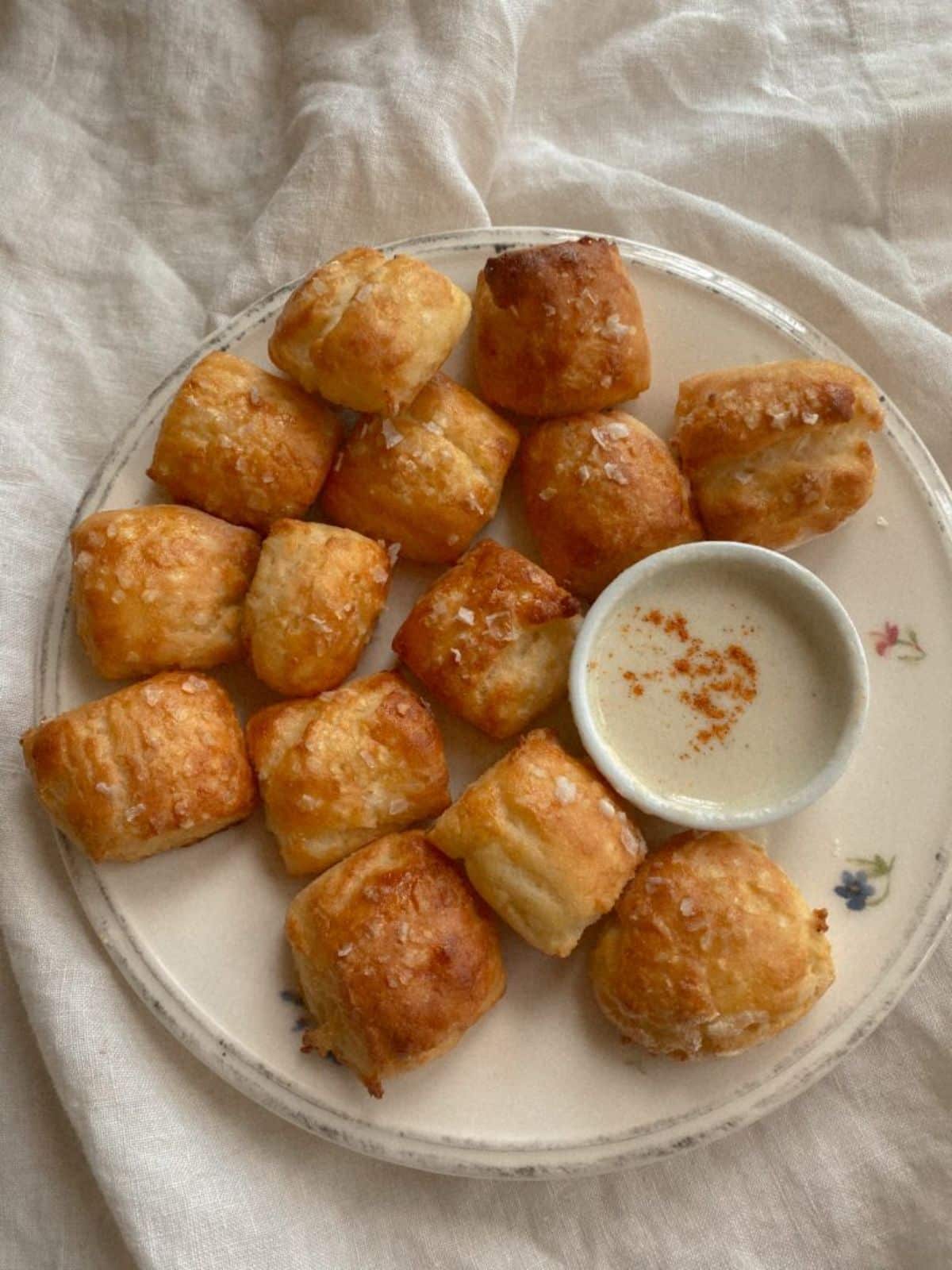 Snack on these scrumptious Easy No-Yeast Gluten-Free Pretzel Bites, perfect for dipping or enjoying on their own. Made with a simple gluten-free dough, these pretzel bites are quick, easy to whip up, and sure to satisfy your cravings for a soft, chewy treat.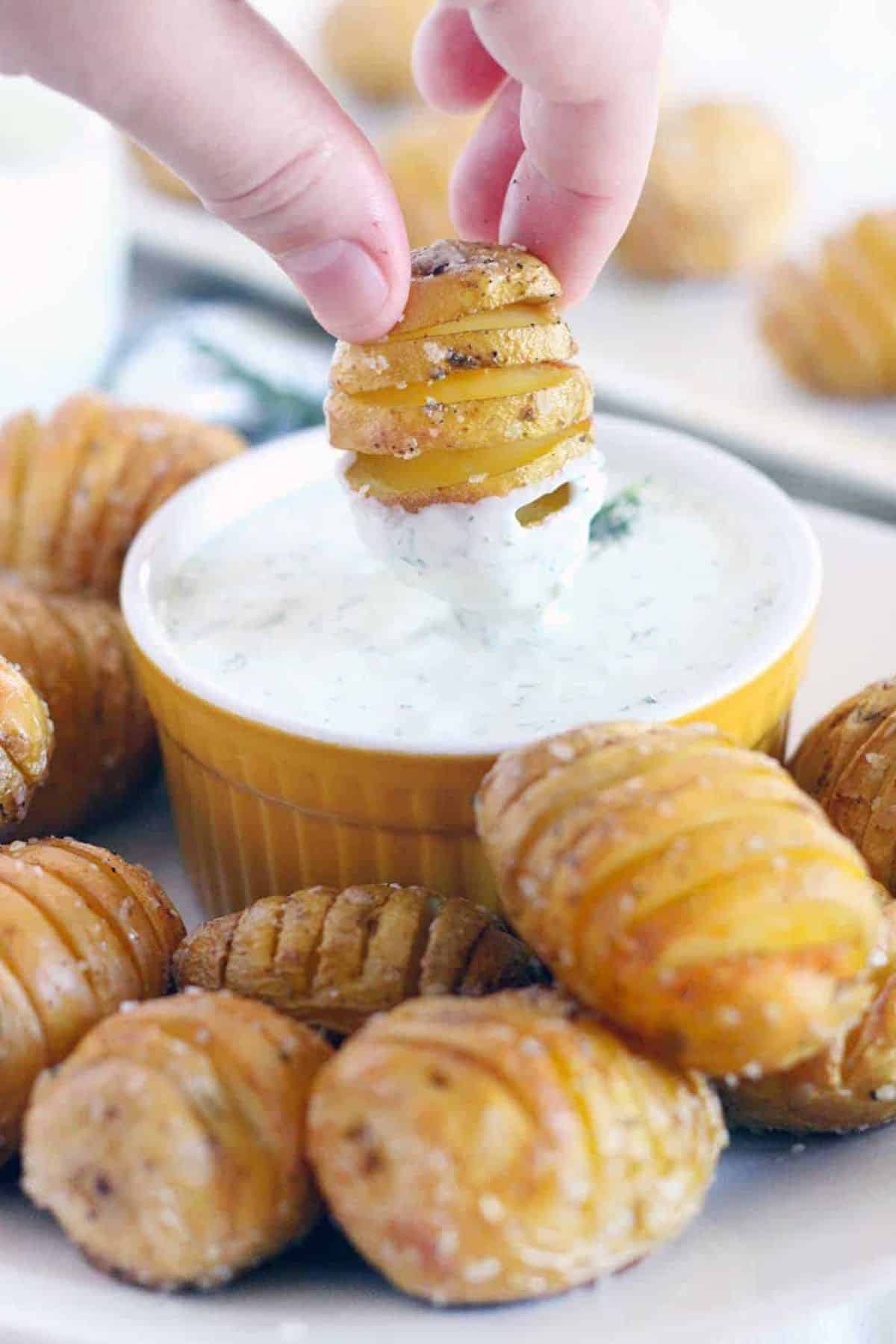 Feast your eyes (and taste buds) on these delightful Mini Hasselback Potatoes, served with a creamy, dairy-free dill dip. These gluten-free potatoes are tender on the inside and crispy on the outside, creating a fantastic appetizer or side dish bursting with flavor.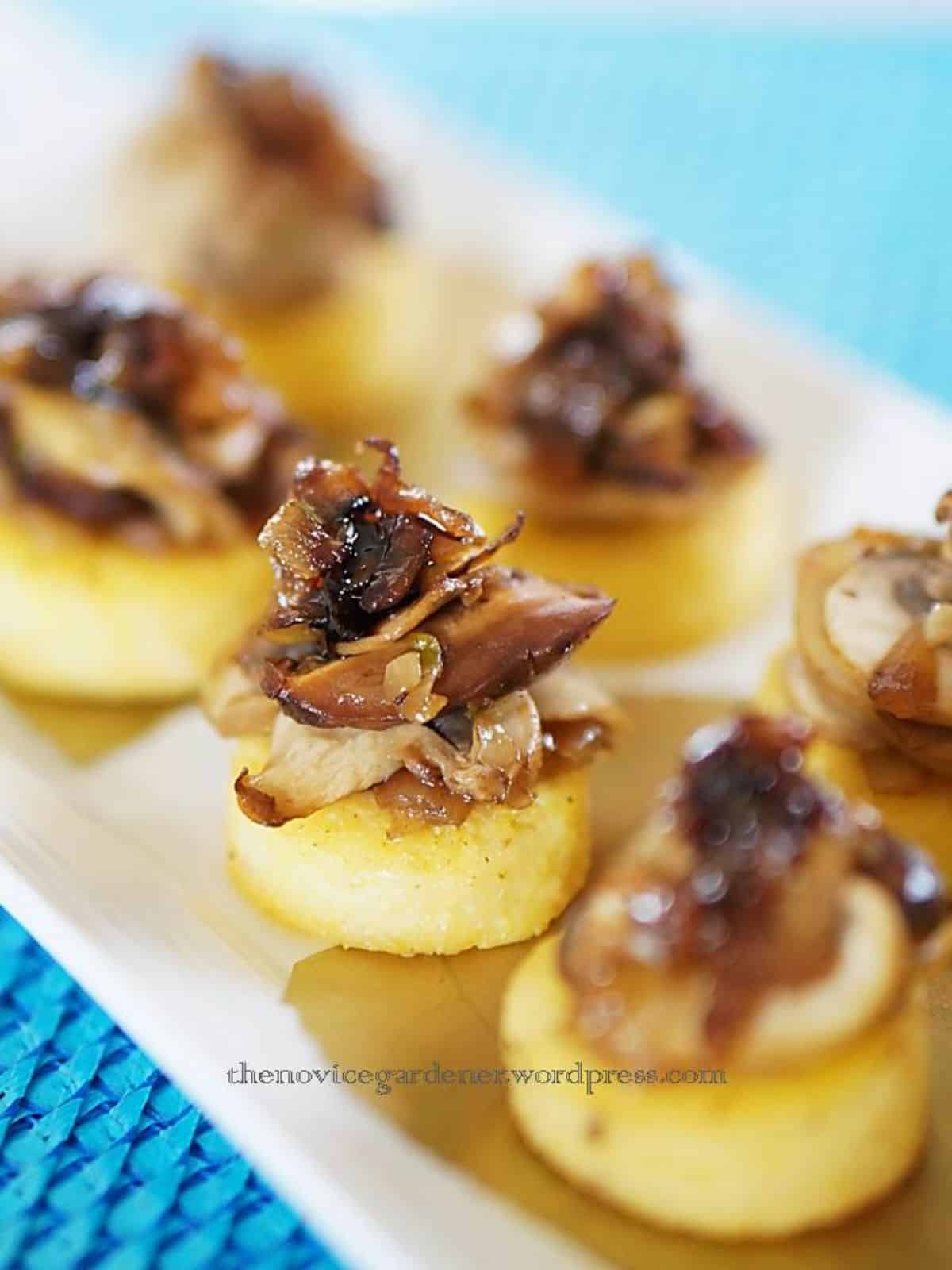 Impress your guests with these elegant Polenta Mushroom Canapés, a delightful gluten-free appetizer packed with earthy, savory flavors. Creamy polenta rounds are topped with sautéed mushrooms and fresh herbs, making for a sophisticated and delicious bite-sized treat.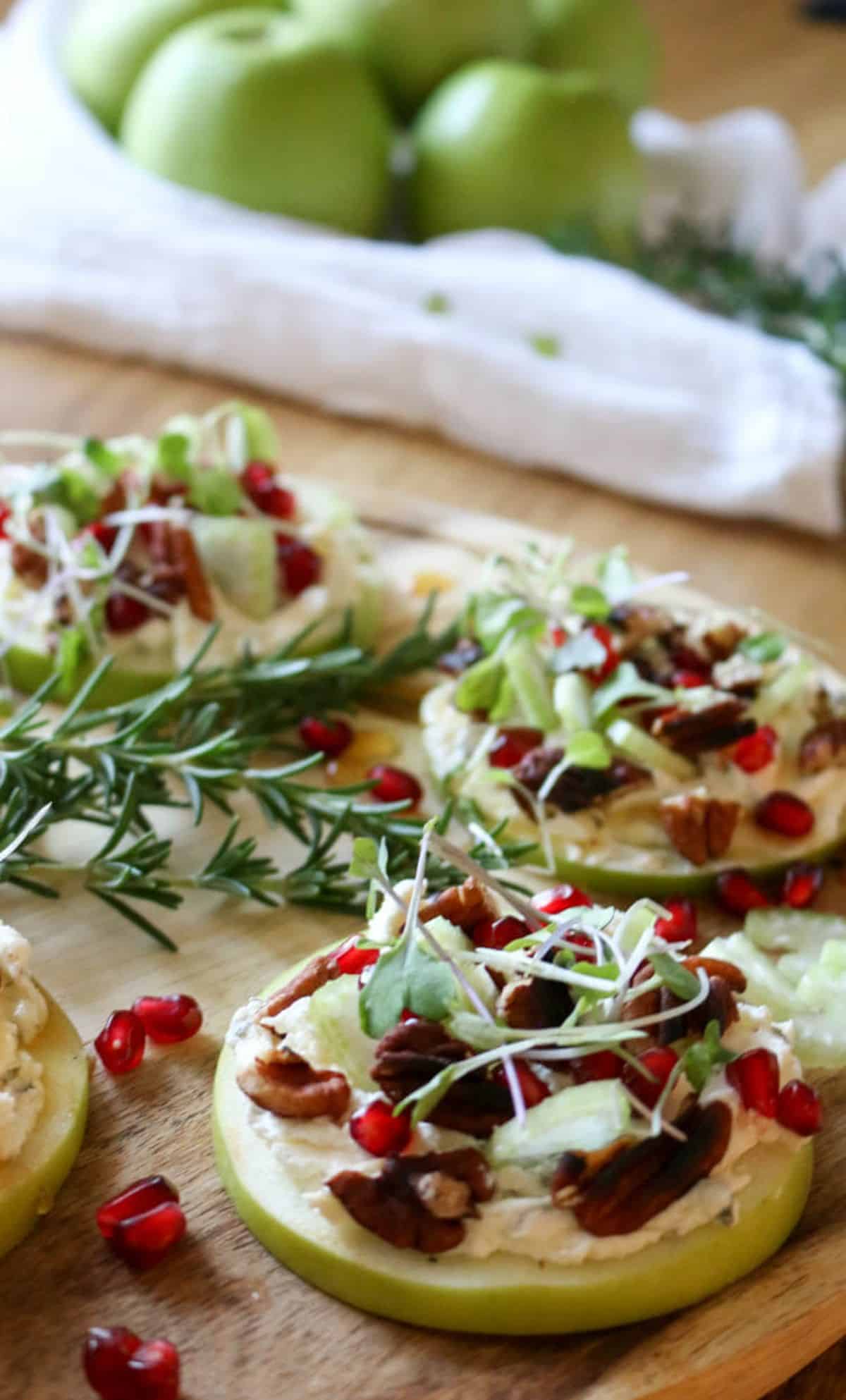 Savor the crisp freshness of these Savory Sliced Apple Appetizers, a gluten-free snack that's both healthy and delicious. Thinly sliced apples are topped with dairy-free cheese, nuts, and a drizzle of honey, creating a delightful combination of flavors and textures for a sophisticated, elegant menu.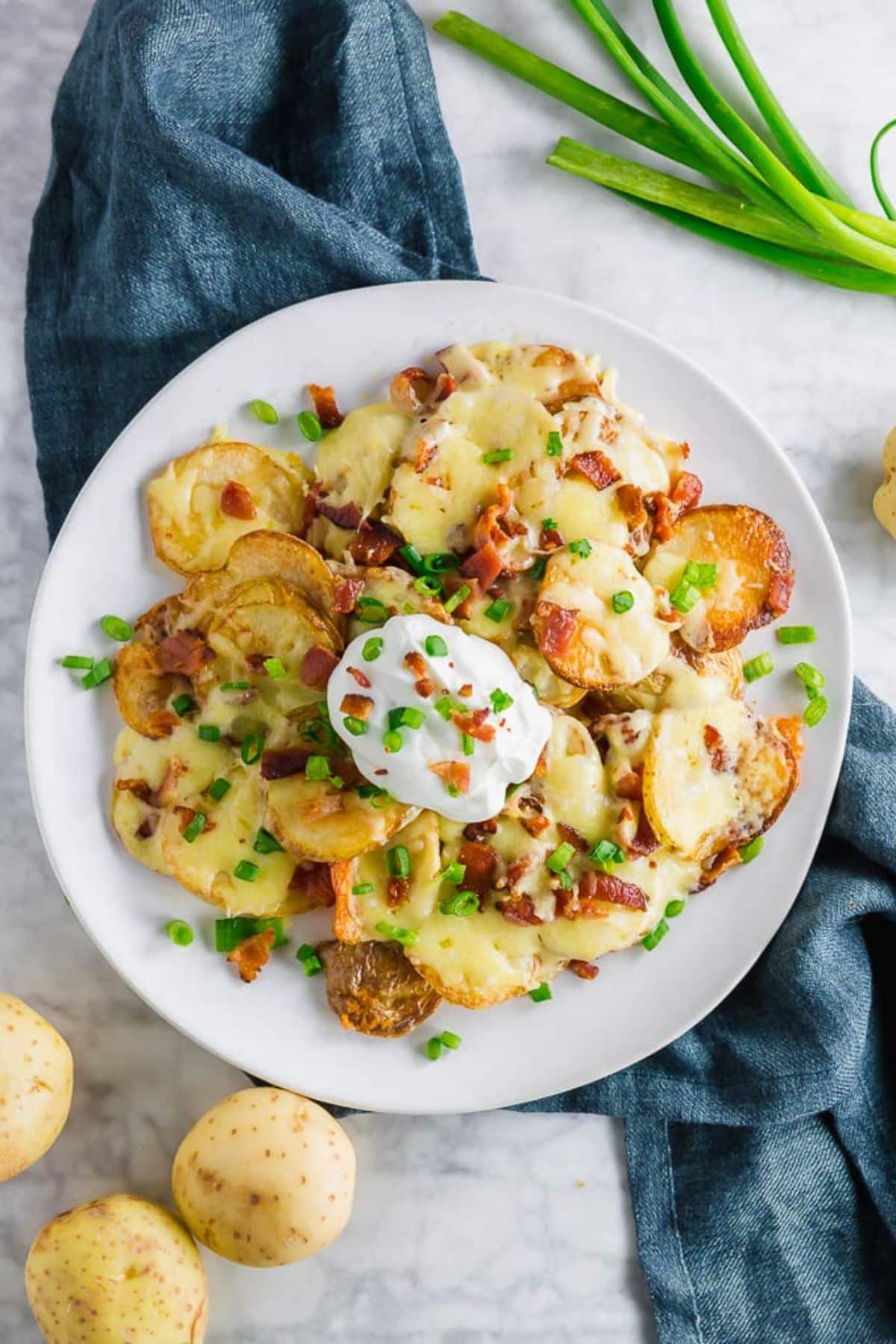 Celebrate the luck of the Irish with these delicious Irish Nachos, a gluten-free twist on the classic pub favorite. Swap out tortilla chips for crispy, baked gluten-free potato slices, then pile on your favorite nacho toppings for a mouthwatering snack made for sharing.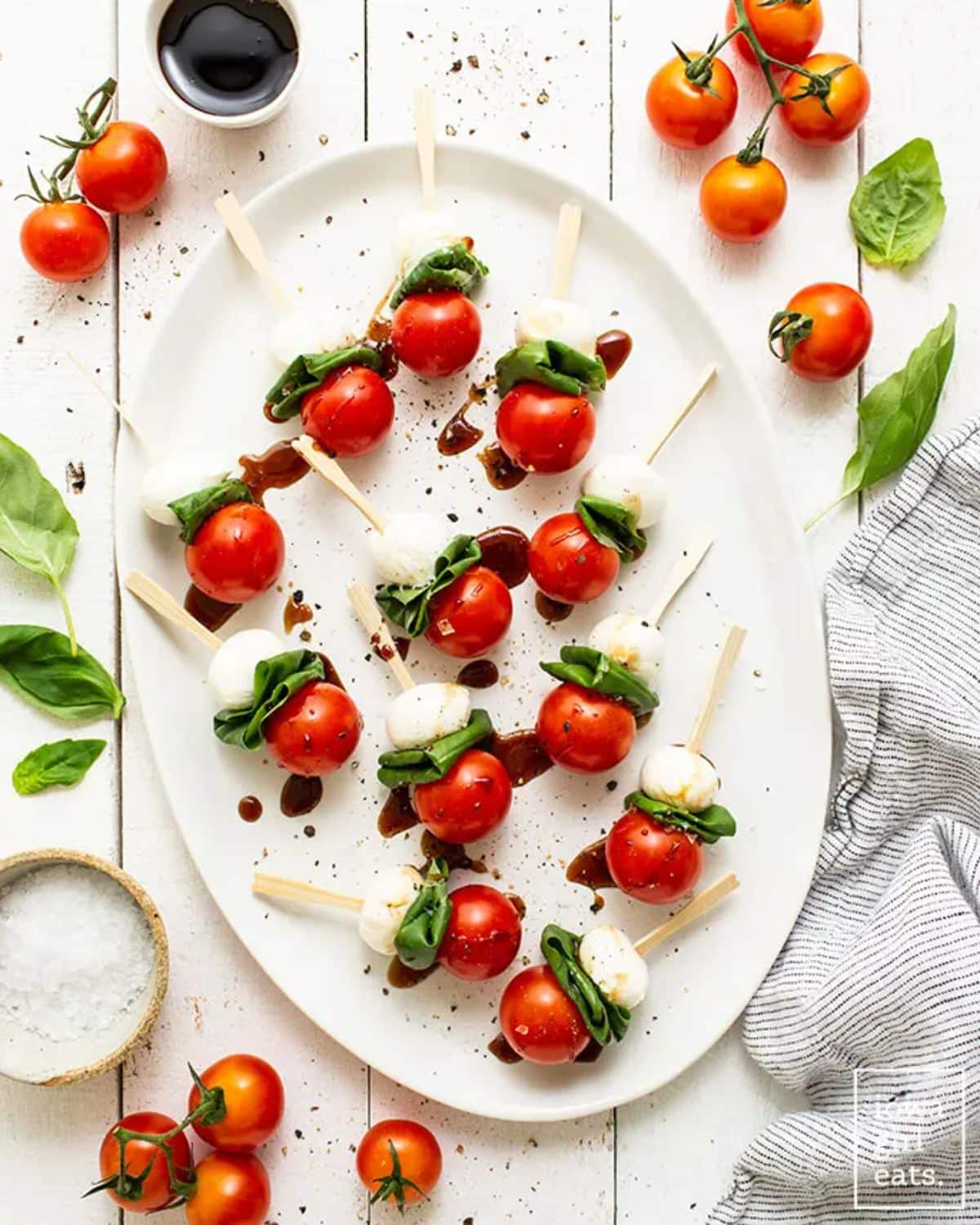 Enjoy the classic flavors of Italy with these Caprese Skewers with Balsamic Drizzle, a gluten-free appetizer that's as beautiful as it is delicious. Skewer cherry tomatoes, dairy-free mozzarella, and fresh basil, then drizzle with a tangy balsamic reduction for a stunning and tasty treat.
Final Thoughts
And there you have it, my fabulous food-loving friends! With this fantastic lineup of gluten-free appetizers, you'll be well-equipped to conquer any party, potluck, or cozy night with your loved ones.
These savory bites showcase the incredible variety and creativity found in gluten-free cuisine, proving that flavor and fun have no boundaries regarding dietary restrictions.
As you dive into these delectable recipes, embrace your inner culinary adventurer, and feel free to put your own unique spin on these dishes. From delightful Sweet Chili Wings to addictive Gluten-Free Cheez-Its, there's no shortage of inspiration to keep you and your guests returning for more.