Gluten free teriyaki meatloaf is comfort food with sweet and tangy flavor. This is one dinner everyone will fight over!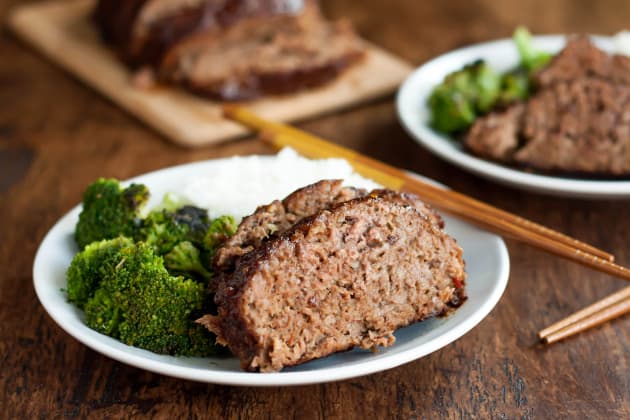 Meatloaf is a dish that will always bring comfort. It whisks me away to a family dinner at my parents home.
While I love meatloaf as is (especially easy meatloaf recipes like my gluten free slowcooker meatloaf) sometimes it is fun to shake things up a bit and have a little bit of an Asian fusian meatloaf.
This recipe came to me while I was scrambling to think of something to make for dinner. I had found some ground beef on sale and didn't know what to do with it.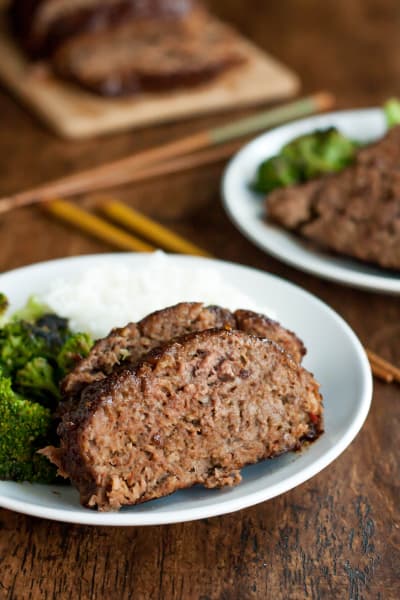 I was debating between meatloaf and gluten free Instant Pot Meatballs but then I remembered the brand new bottle of gluten free spicy teriyaki sauce I had in my pantry. I thought about the kick-butt gluten free sticky asian ribs that I made this earlier this year, and knew I had to try combining teriyaki and meatloaf!
I didn't know if this gluten free teriyaki meatloaf recipe would be a hit or a flop... until it was baking in the oven and my nephew came in and asked what smelled so good!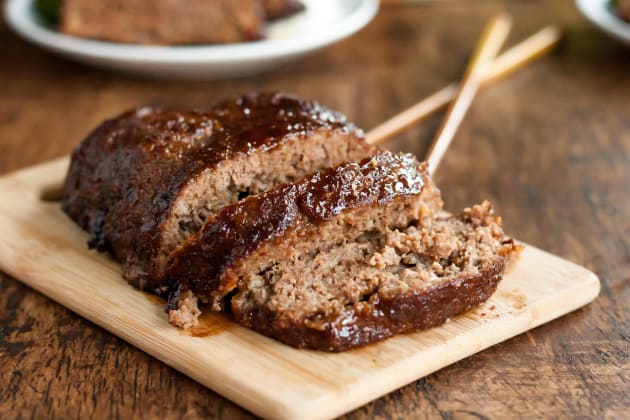 I put some rice in my rice cooker while the gluten free teriyaki meatloaf was baking. Just before we were ready to eat I sautéed some broccoli too.
At dinner everyone fought over the end slices that had the most teriyaki glaze on them. It was sweet and sticky just like the sauce on our favorite gluten free orange chicken. The soy sauce in the spicy gluten free teriyaki that I used perfectly seasoned the meatloaf. It was perfectly moist, juicy, and the sweet caramelized teriyaki glaze on the top really stole the show.
I sent my sister home with a few coveted slices to eat for lunch the next day and I also dished up a container with rice and a slice of meatloaf for my husband to eat at work for lunch. There was one end piece left that I put in a sandwich bag, saving it for my lunch the next day. I had epic plans to make a meatloaf sandwich for my lunch!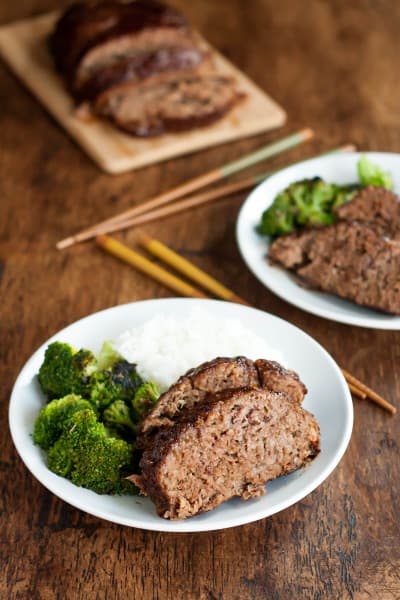 When I went to the fridge the next day with a rumbling tummy I discovered that MY teriyaki meatloaf was GONE. I texted my husband "YOU STOLE MY MEATLOAF" in all caps just like that. I had been looking forward to lunch all morning, and was understandably disappointed. I told my husband that he should still eat it since he was hungry and I microwaved some gluten free chicken nuggets that I had gotten on sale. It was a special treat for me, since I rarely buy gluten free nuggets so I was satisfied and didn't give the teriyaki meatloaf another thought.
I guess I shouldn't have texted my hubby, my sweetheart felt so bad that he had taken my precious meatloaf from the fridge that he brought it home for me. But then he forgot to put it back in the fridge....
Long story short, make sure you make plenty of meatloaf so that there are plenty of leftovers to go around. Everyone will want an extra slice!