Low-carb and gluten-free diets are becoming increasingly popular in today's health-conscious landscape. For some, these diets allow them to reduce their intake of unhealthy carbohydrates and grains that may cause adverse effects on the body.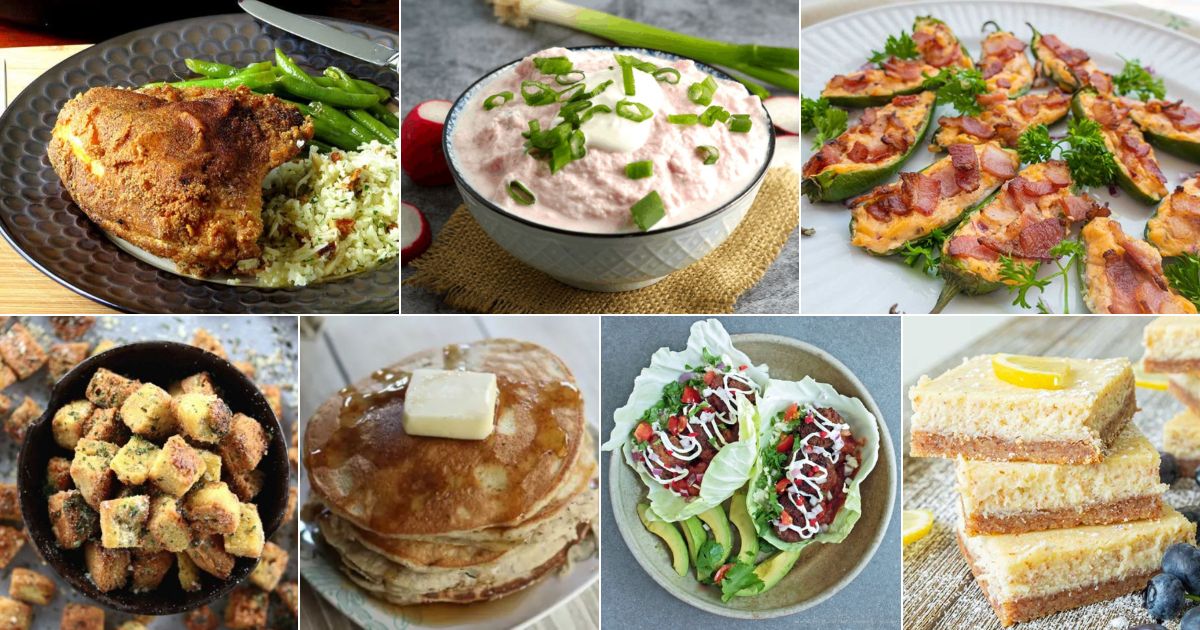 Others may find that following a low-carb or gluten-free diet helps them manage specific medical conditions, like diabetes or celiac disease, more effectively.
If you're looking for low-carb and gluten-free recipes that will satisfy you, look no further. We've compiled a list of 27 delicious low-carb, gluten-free recipes to satisfy your cravings without guilt.
From breakfast dishes to dinner entrees and even desserts, this collection has something everyone will love!
Jump to:
1. Low-Carb Portabella Pizzas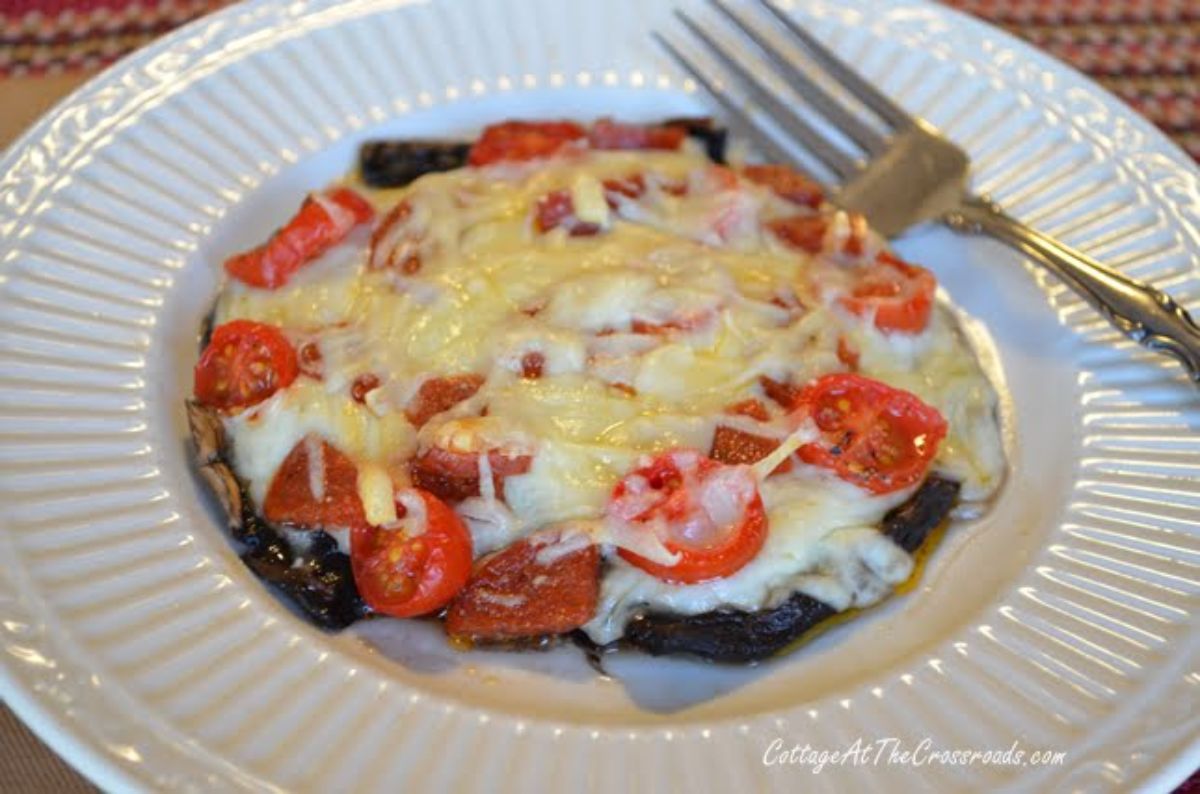 Are you craving pizza but watching your carbs? This super-simple portabella pizza recipe is perfect for satisfying those pizza cravings while keeping it low-carb and gluten-free.
Swapping out the traditional crust for delicious portabella mushrooms gives you more flavor and nutrition with every bite. Top them with your favorite pizza fixings, and enjoy!
2. Low-Carb Strawberry Fluff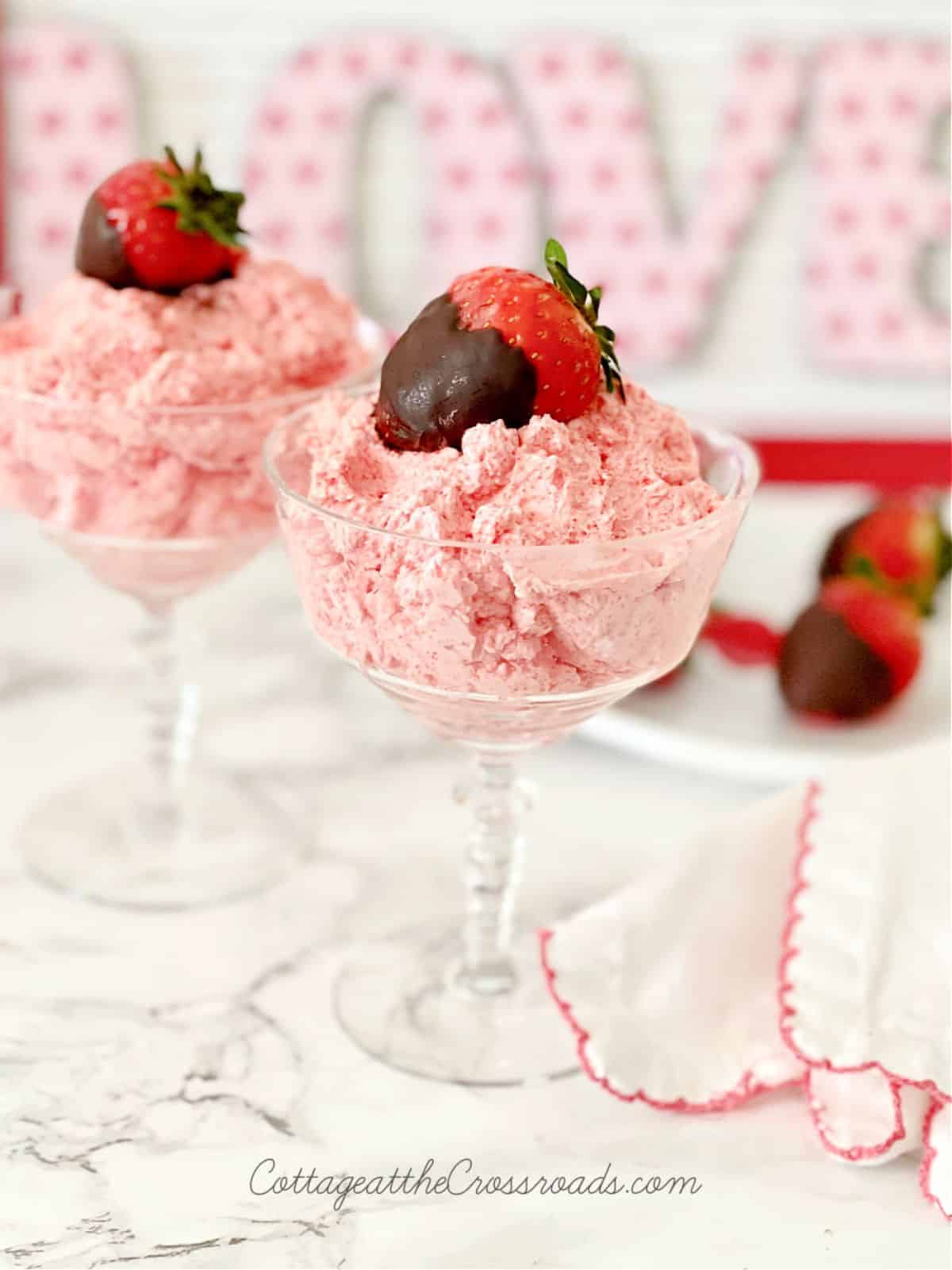 This delightful low-carb strawberry fluff is an excellent way to satisfy your sweet tooth without guilt. This luscious dessert is not only low-carb and gluten-free but also super easy to make.
The strawberries add a tart and refreshing flavor, while the sugar-free jello adds a creamy taste. The whipped cream adds a touch of lightness and airiness.
3. Marinated Shrimp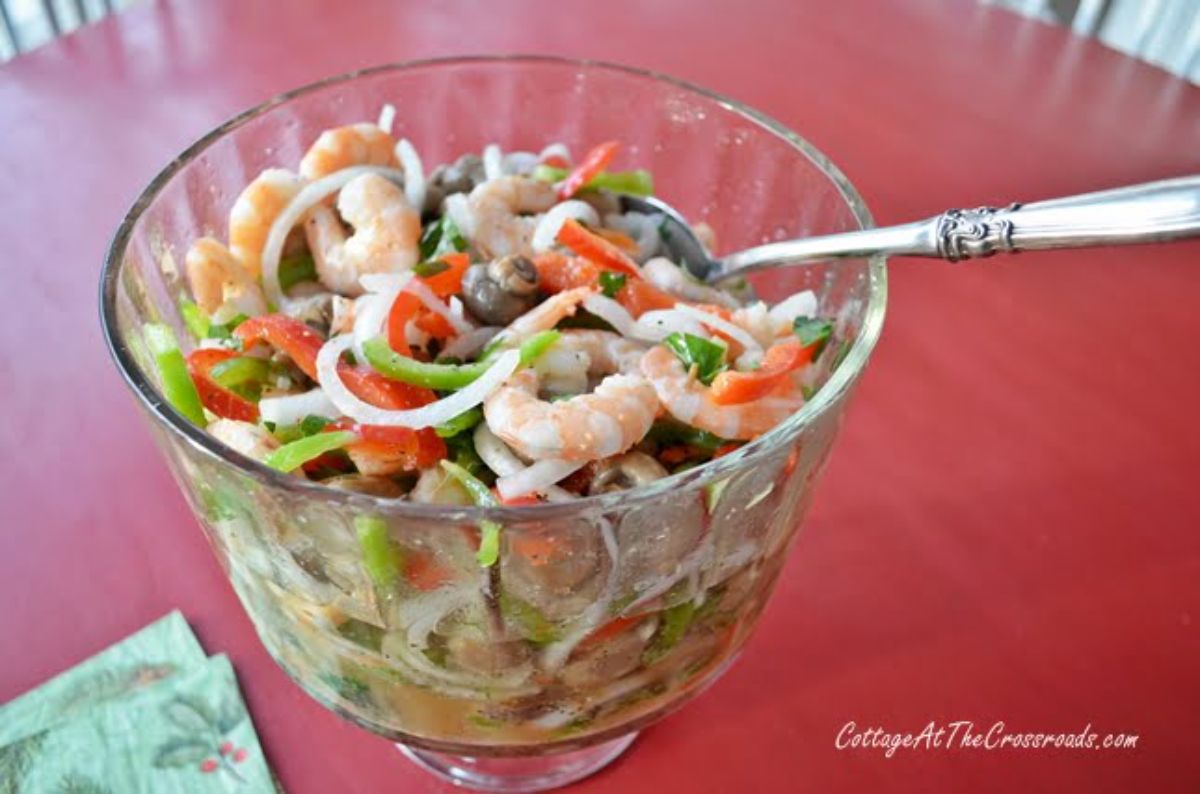 This indulgent marinated shrimp recipe works perfectly as a simple but delicious dinner entree. It's packed with vibrant flavors, from the tangy capers to the slightly sweet and crunchy onions, infusing the shrimp with flavor.
Serve it with sauteed vegetables to impress your guests, or treat yourself to a delectable, guilt-free seafood experience.
4. Spanish Pork and Sausage Casserole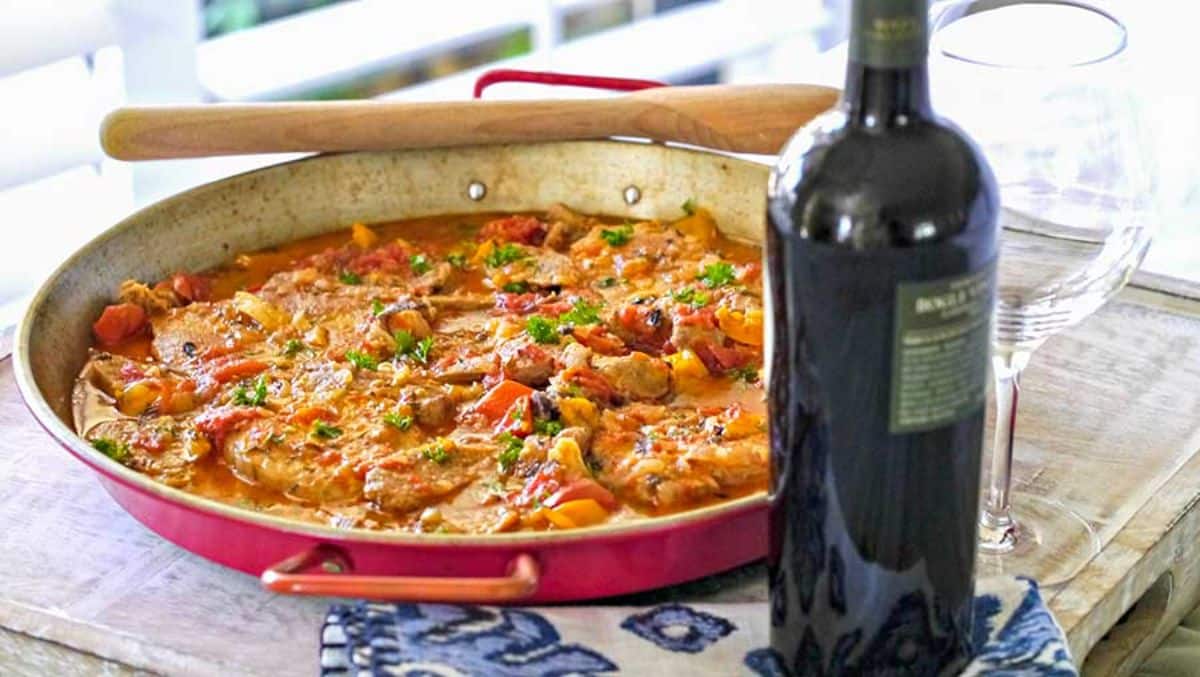 This versatile casserole may be gluten-free and low-carb, but it's bursting with bold flavors. It combines succulent sausages, tender veggies, and aromatic spices for a satisfying culinary experience for weeknight dinners or special occasions.
This casserole is sure to become a favorite in your recipe collection.
5. Caprese Meatballs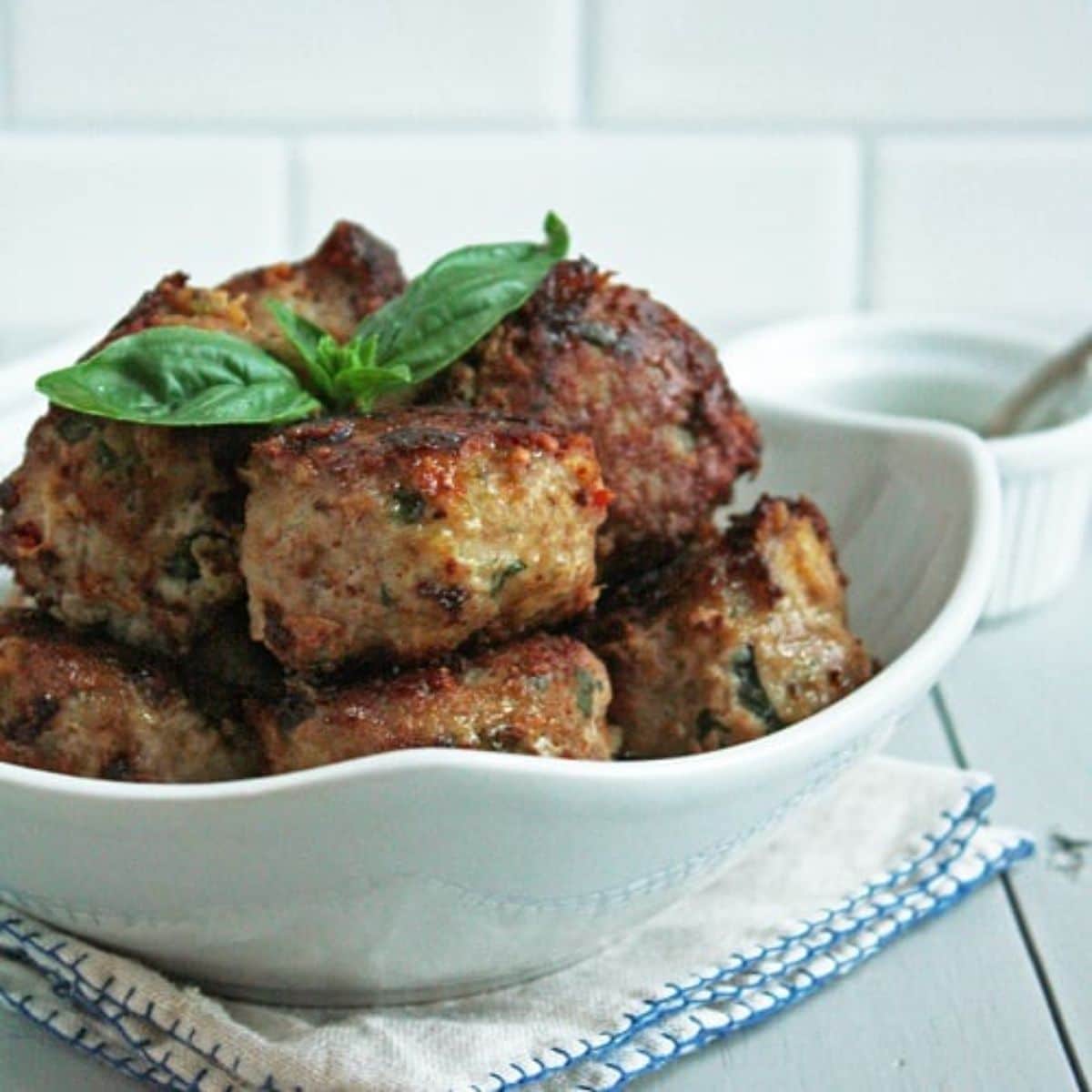 Indulge in a delicious twist on a classic Italian dish with these caprese meatballs! This low-carb and gluten-free recipe combines juicy, tender meatballs with the fresh flavors of tomato, basil, and mozzarella cheese.
These picture-perfect meatballs make a great appetizer or party snack and the perfect meal alongside some vegetables.
6. Pizza Frittata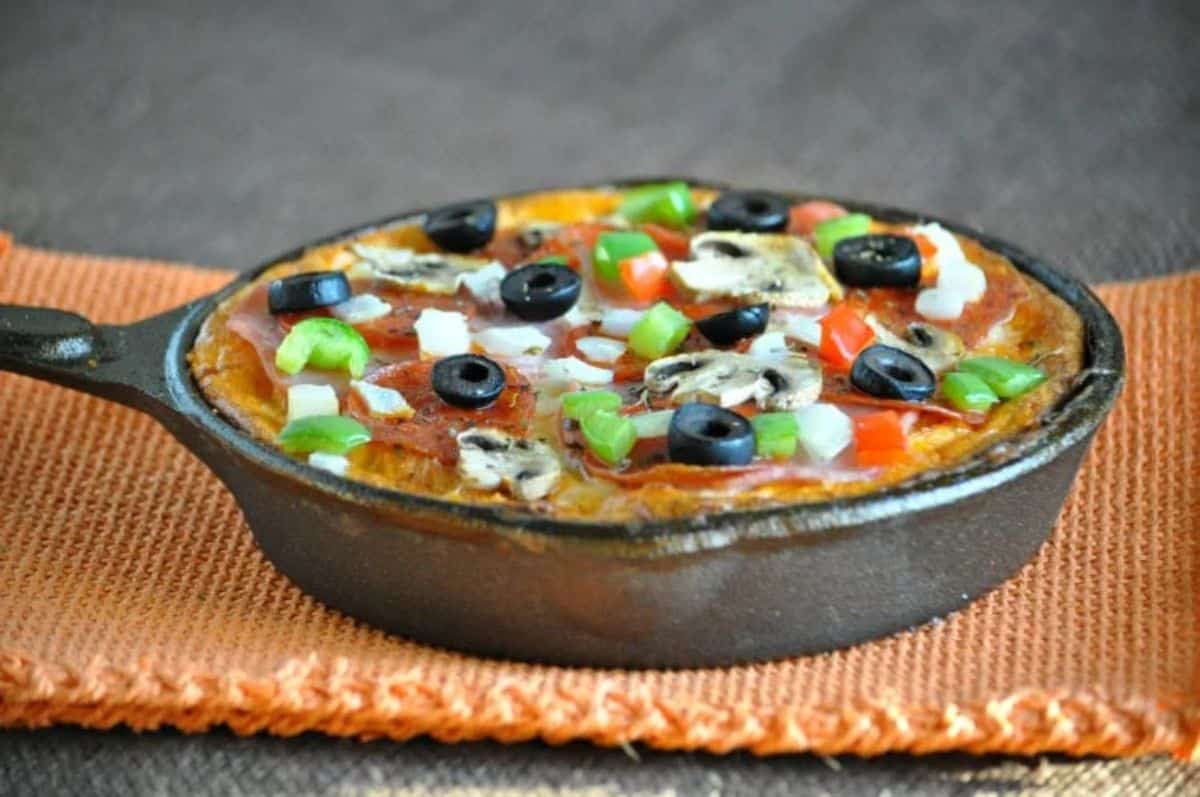 Pizza for breakfast, who knew? Experience this decadent combination with this low-carb pizza frittata recipe, completely gluten-free!
This dish features all your favorite pizza toppings, like olives, mushrooms, mozzarella cheese, and Canadian bacon, mixed into a fluffy, savory frittata.
Although it's ideal for brunch or a satisfying dinner, this mouthwatering creation offers a guilt-free way to enjoy the comforting flavors of pizza any time of the day.
7. Mexican Cornbread Casserole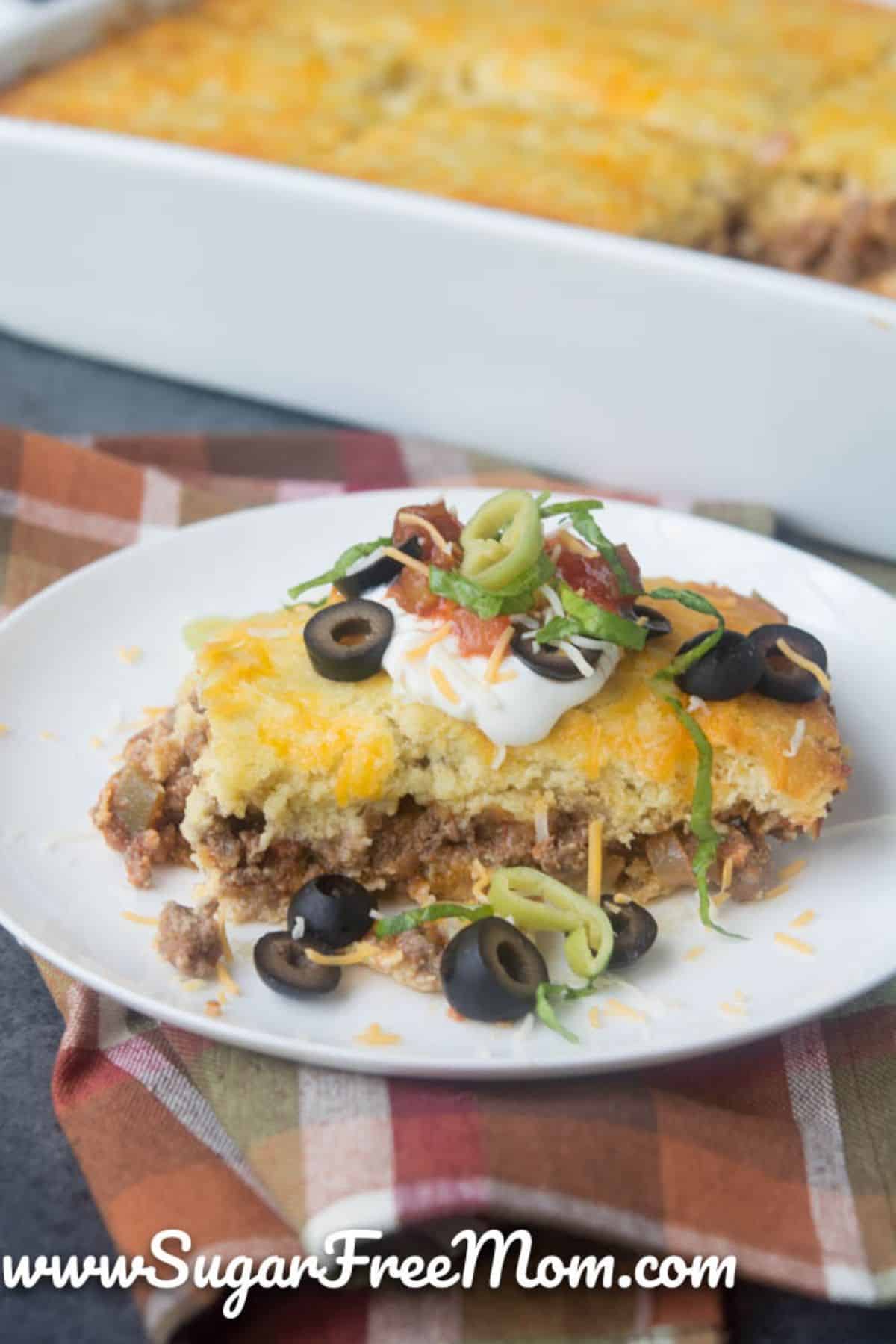 Savor the vibrant flavors of the Southwest with this Mexican cornbread casserole. This is a flavorful, gluten-free, low-carb dish that even kids will love.
With layers of seasoned ground beef, cheese, and a golden, tender cornbread topping, this hearty meal is perfect for family dinners or festive gatherings. Enjoy a guilt-free, south-of-the-border culinary experience with this fabulous recipe.
8. Vegan Cauliflower Steak with Cashew Sauce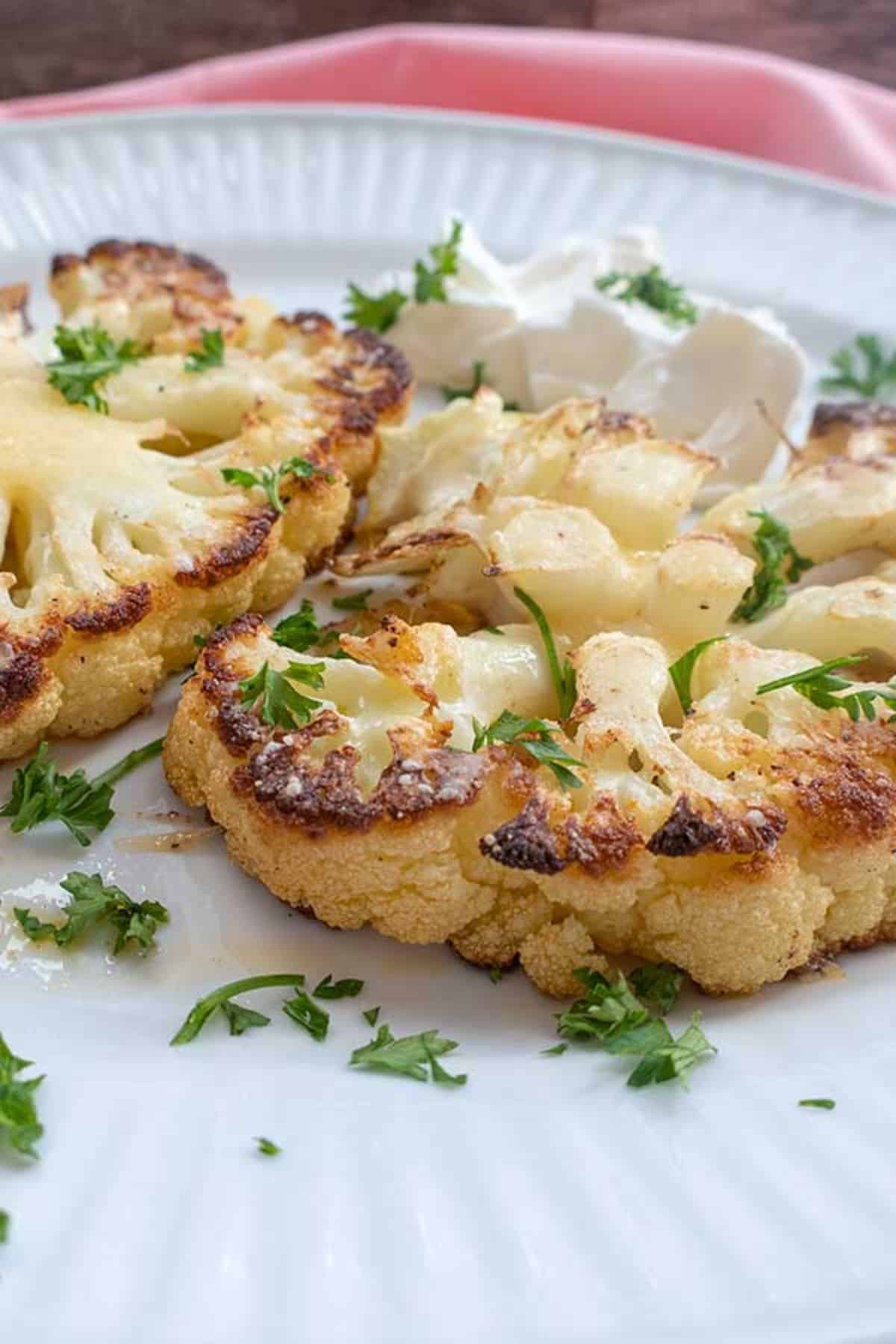 This delicious and satisfying plant-based dish is excellent for those who are low-carb, gluten-free, and vegan. Perfectly roasted cauliflower steaks are paired with a rich, creamy cashew sauce for an unforgettable dining experience.
This wholesome and flavorful meal is packed with nutrients, making it a fantastic addition to your culinary repertoire.
9. Gluten-Free Spinach Souffle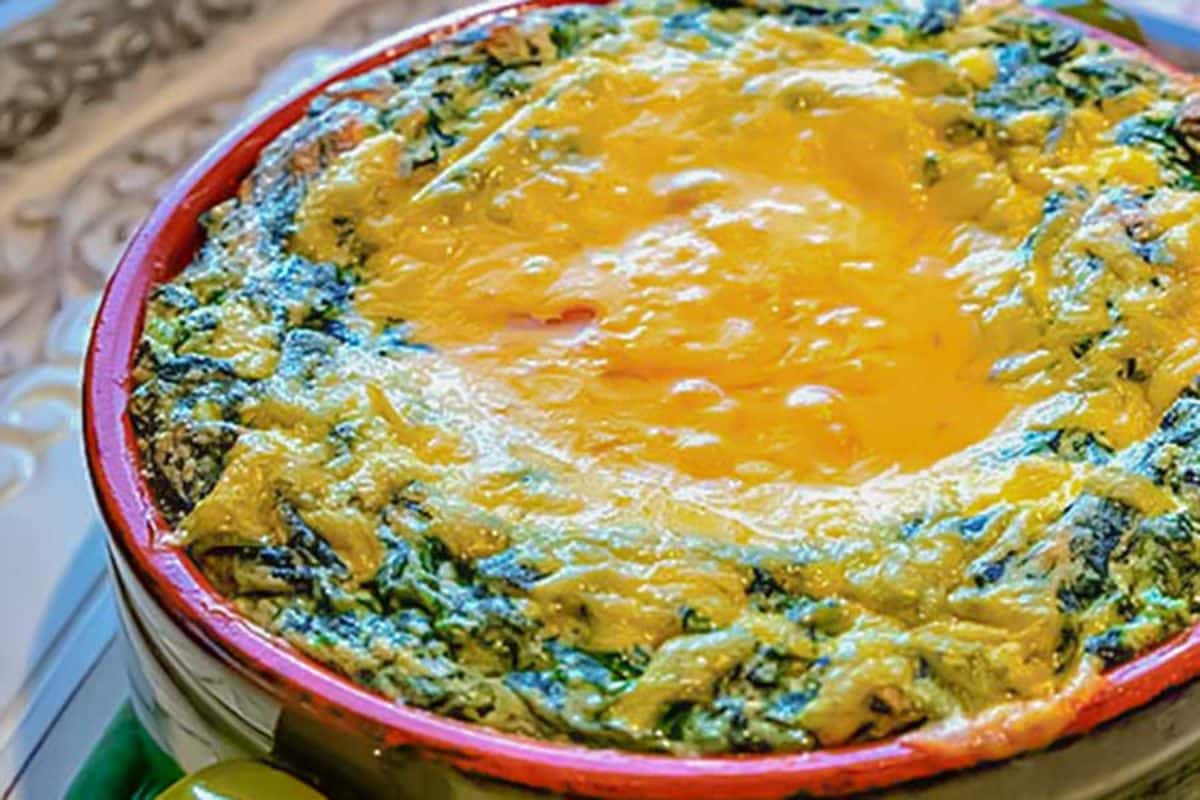 Souffle gets a bad rap as a complicated dish, but this recipe makes it easy for anyone to attempt. This spinach souffle boasts a delectable combination of tender spinach, creamy cheese, and fluffy eggs, creating a melt-in-your-mouth delight.
It's ideal for brunch, dinner parties, or as a special gluten-free treat.
10. Low-Carb Mashed Potatoes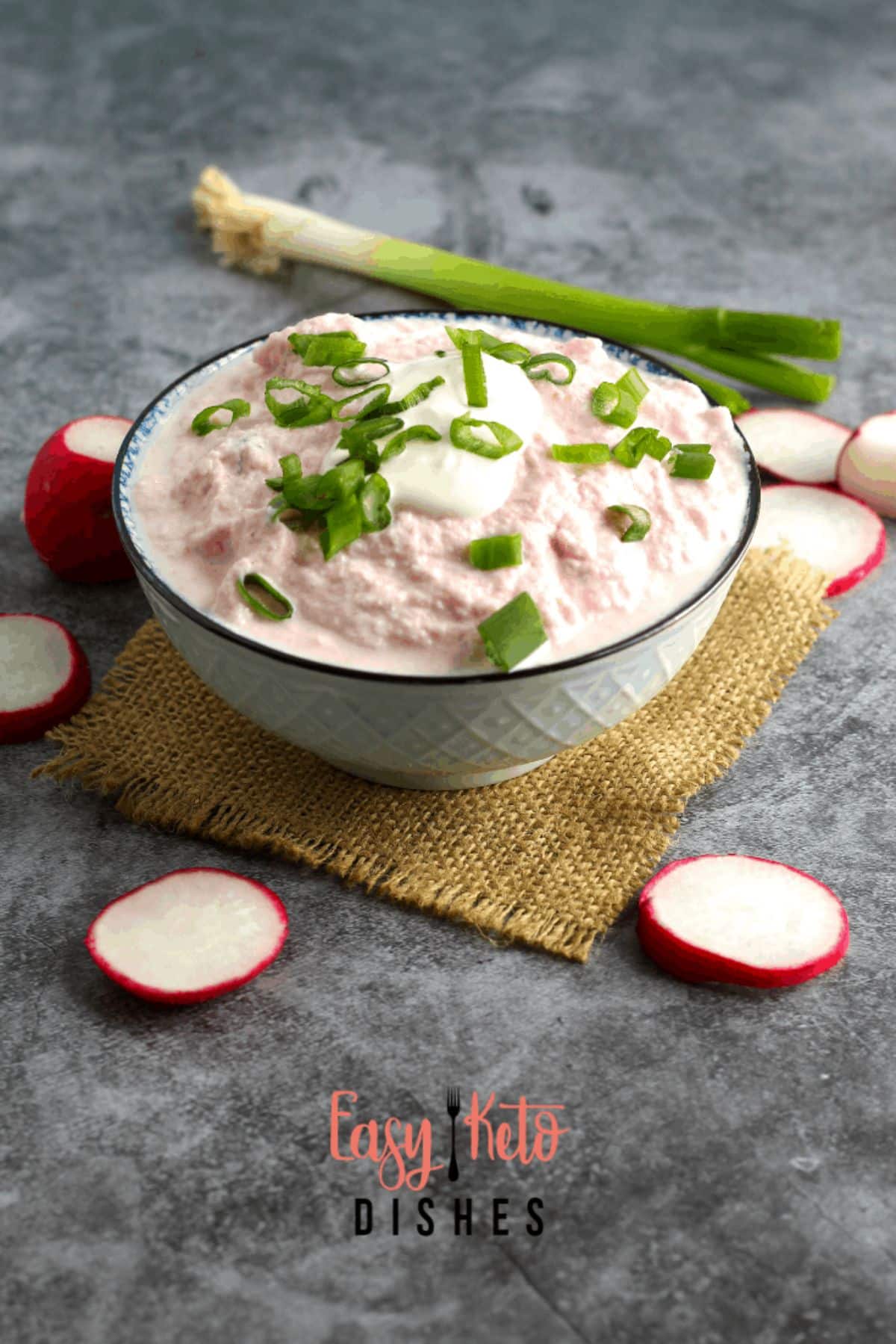 Sometimes dinner isn't the same without a serving of classic mashed potatoes. If you're health conscious, try this low-carb recipe when you're craving comfort food.
This dish uses a clever cauliflower substitute to create a creamy, buttery texture that rivals traditional mashed potatoes. Enjoy this satisfying side dish that's both delicious and diet-friendly.
11. Taco Stuffed Roasted Kabocha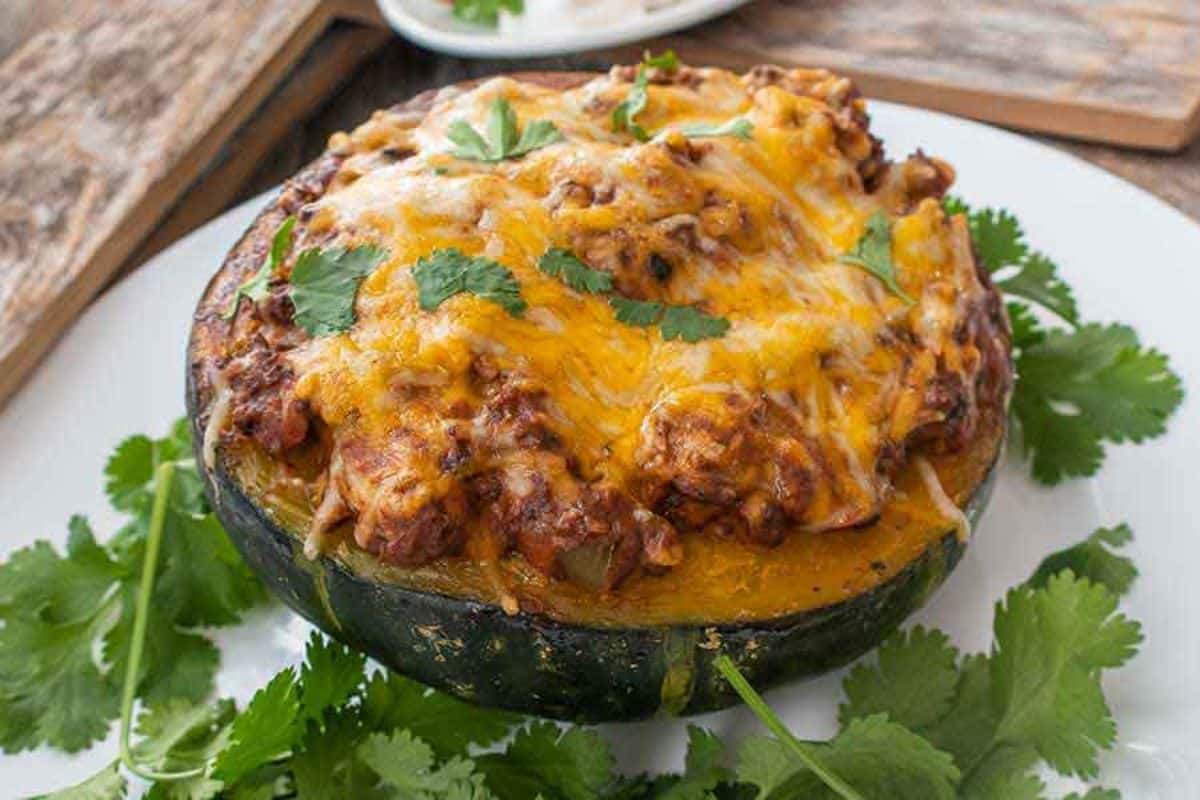 Treat yourself to a unique and wholesome meal with this taco-stuffed kabocha recipe. This creative gluten-free dish features a whole roasted squash filled with a Southwest-inspired taco filling.
Bursting with bold spices and nutrition, this delicious recipe is perfect for a fun family dinner or an impressive addition to your next potluck.
12. Jalapeno Popper Meatballs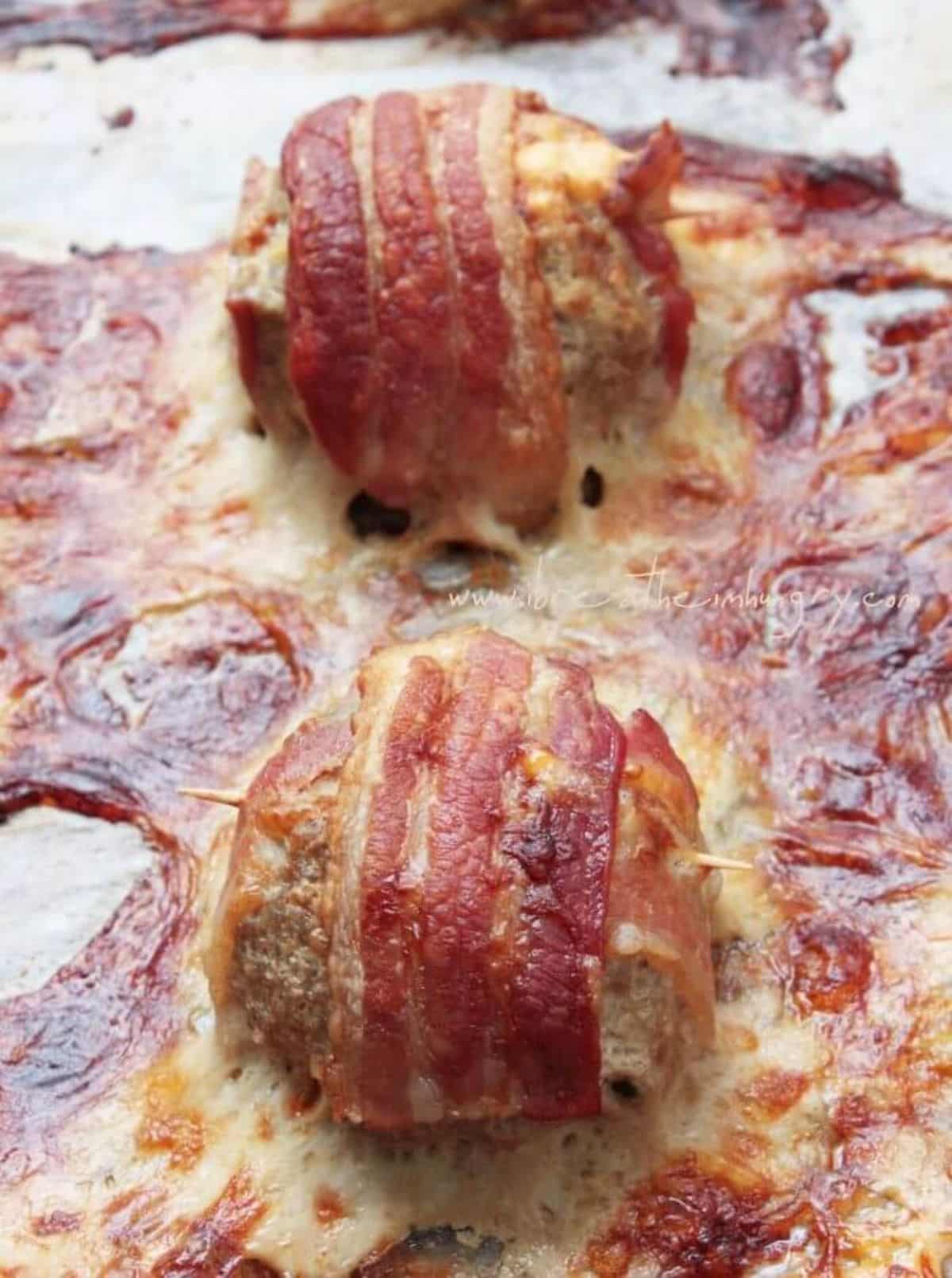 This gluten-free dish combines the classic flavors of jalapeno poppers with the comfort and versatility of meatballs, creating a unique and delicious fusion dish.
It's perfect as an appetizer or a main course, and these mouthwatering meatballs bring a delightful kick to your dining experience. Kids might especially love them if they're brave enough to take on the spice!
13. Skillet Tomato Cheese Pasta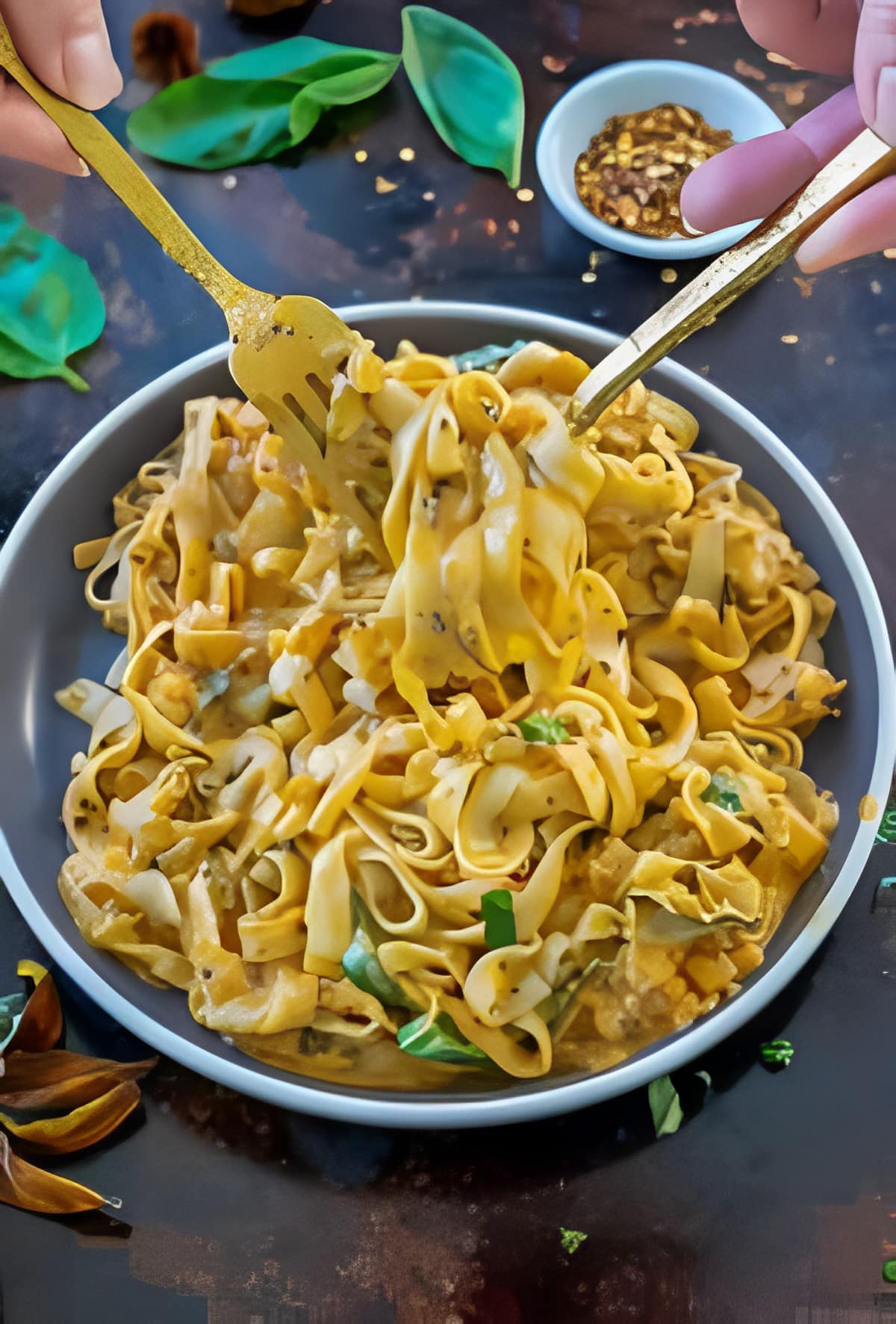 Who says you can't have pasta because you're on a low-carb and gluten-free diet? This vegetarian keto meal features a rich, creamy tomato cheese sauce draped over tender fettuccine made from almond flour.
This sumptuous dish will satisfy your pasta cravings without guilt.
14. Jalapeno Poppers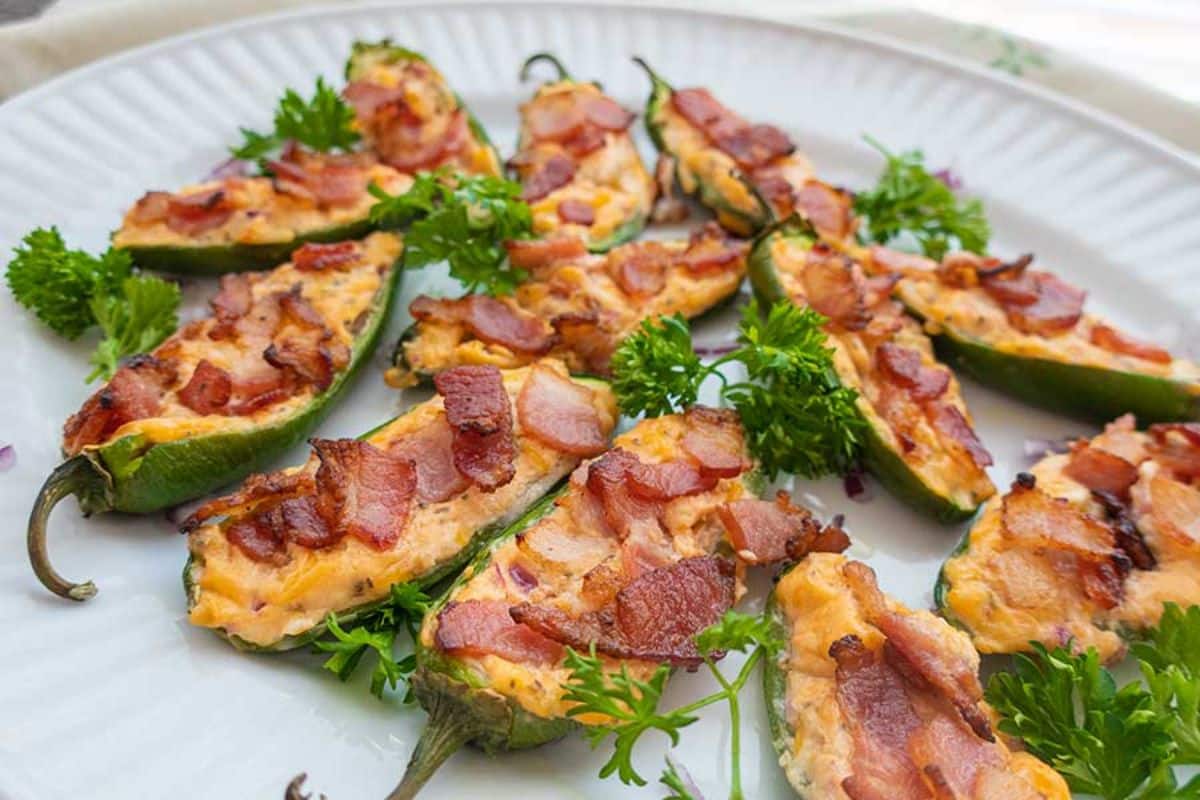 These gluten-free jalapeno poppers are a wholesome take on the classic appetizer. They feature spicy jalapeños, creamy cheese filling, and bacon for an extra kick of flavor.
Perfect as an appetizer or a party snack, these irresistible poppers will become a crowd favorite. You might have to be prepared to make more!
15. Low-Carb, Gluten-Free Pancakes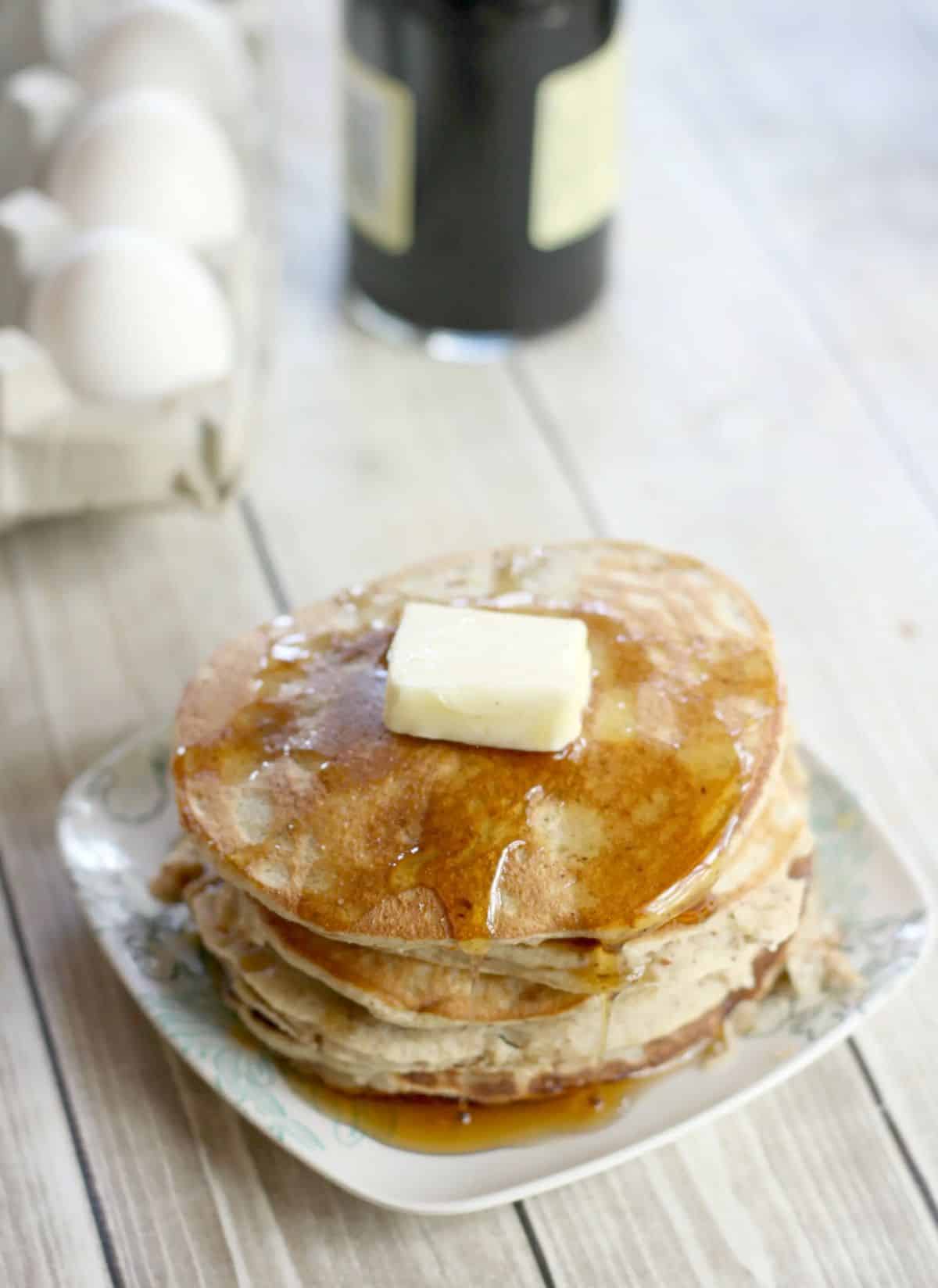 Being on a low-carb and gluten-free diet doesn't mean you have to miss out on your favorite morning treats. Enjoy a classic breakfast with these perfect low-carb, gluten-free pancakes!
These fluffy, golden pancakes offer a guilt-free way to indulge in a traditional breakfast staple, with the vanilla extract and cinnamon adding a pleasant and aromatic flavor, enhancing the overall taste.
16. Roasted Chicken in Basil Cream Sauce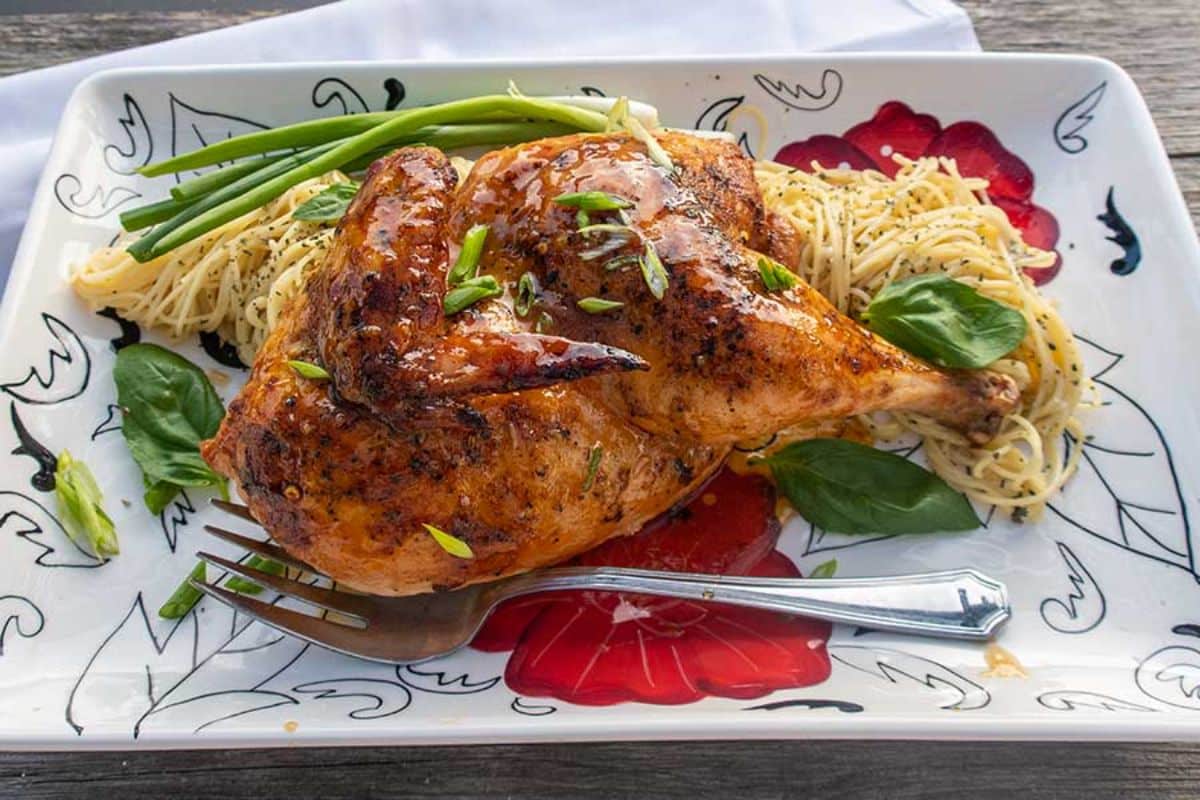 Experience a perfect blend of flavors with this creamy and satisfying recipe. Tender, juicy chicken is complemented by a rich and velvety basil cream sauce, creating an unforgettable gluten-free dish that's sure to impress.
Ideal for entertaining or simply elevating your weeknight dinners, this mouthwatering meal will delight your taste buds and have everyone asking for seconds.
17. Keto Sushi Rolls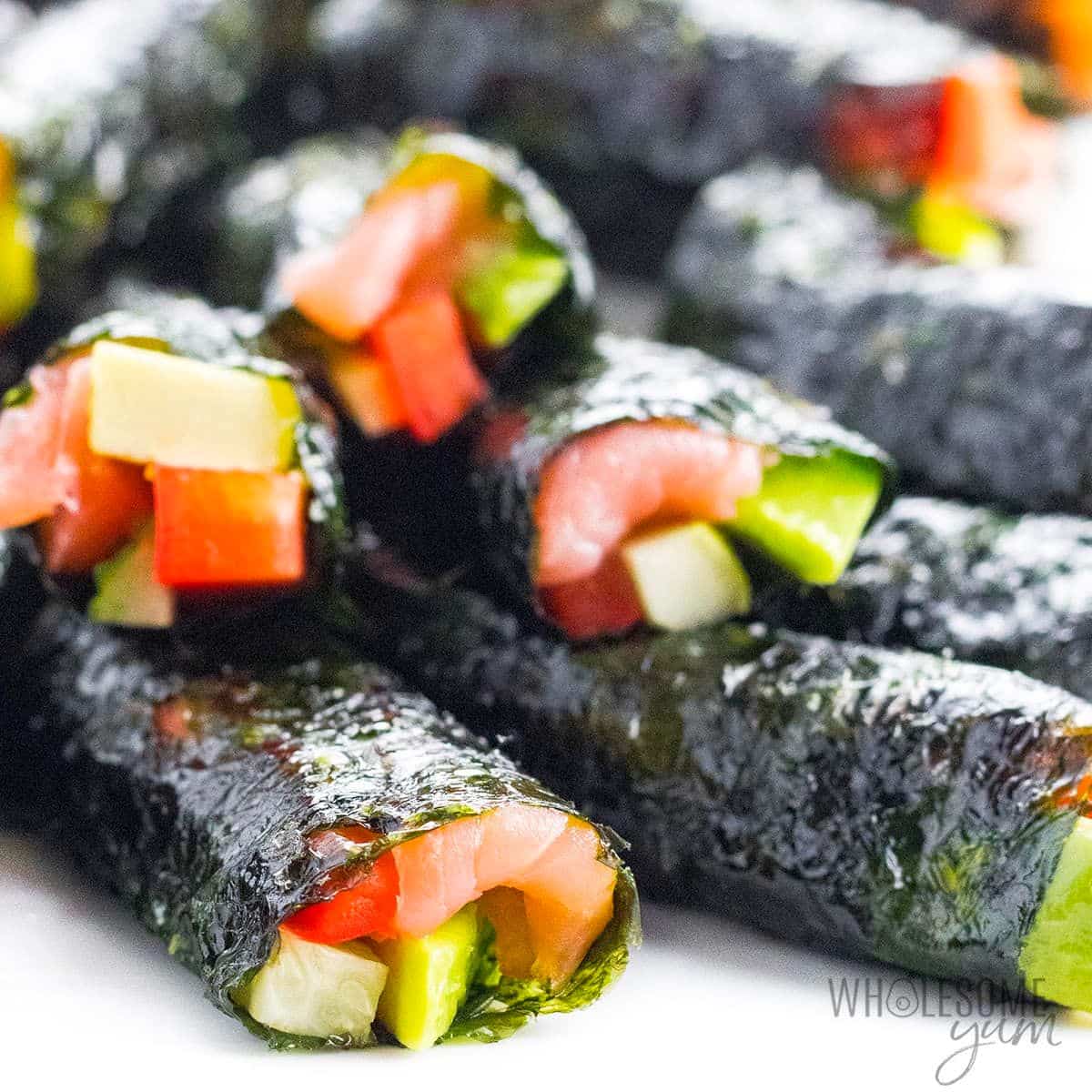 It's hard to imagine sushi without carbs, but this recipe achieves the impossible. This innovative dish swaps traditional rice for cauliflower rice, allowing you to indulge in your favorite sushi flavors while maintaining a low-carb and gluten-free diet.
This delicious and health-conscious alternative will satisfy your sushi cravings without guilt or bloating.
18. Low-Carb Gluten-Free Crab Rangoons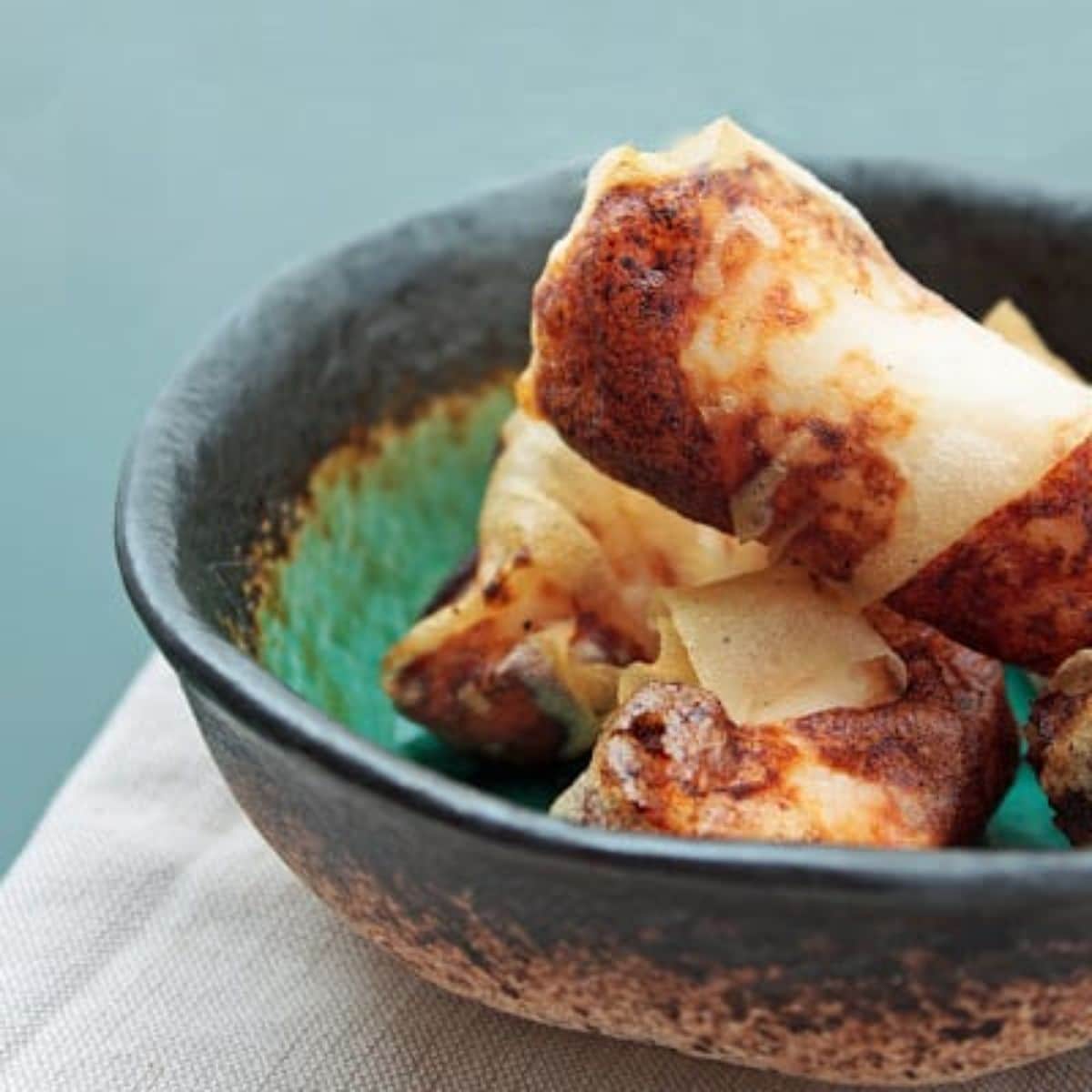 If you're craving Chinese takeout, give these low-carb and gluten-free crab rangoons a try. This recipe offers a healthier spin on the classic Asian-inspired favorite, featuring a creamy crab filling wrapped in a crispy rice paper crust.
They're delicious enough to want seconds and healthy enough to eat without compromising your dietary goals.
19. Cinnamon Chicken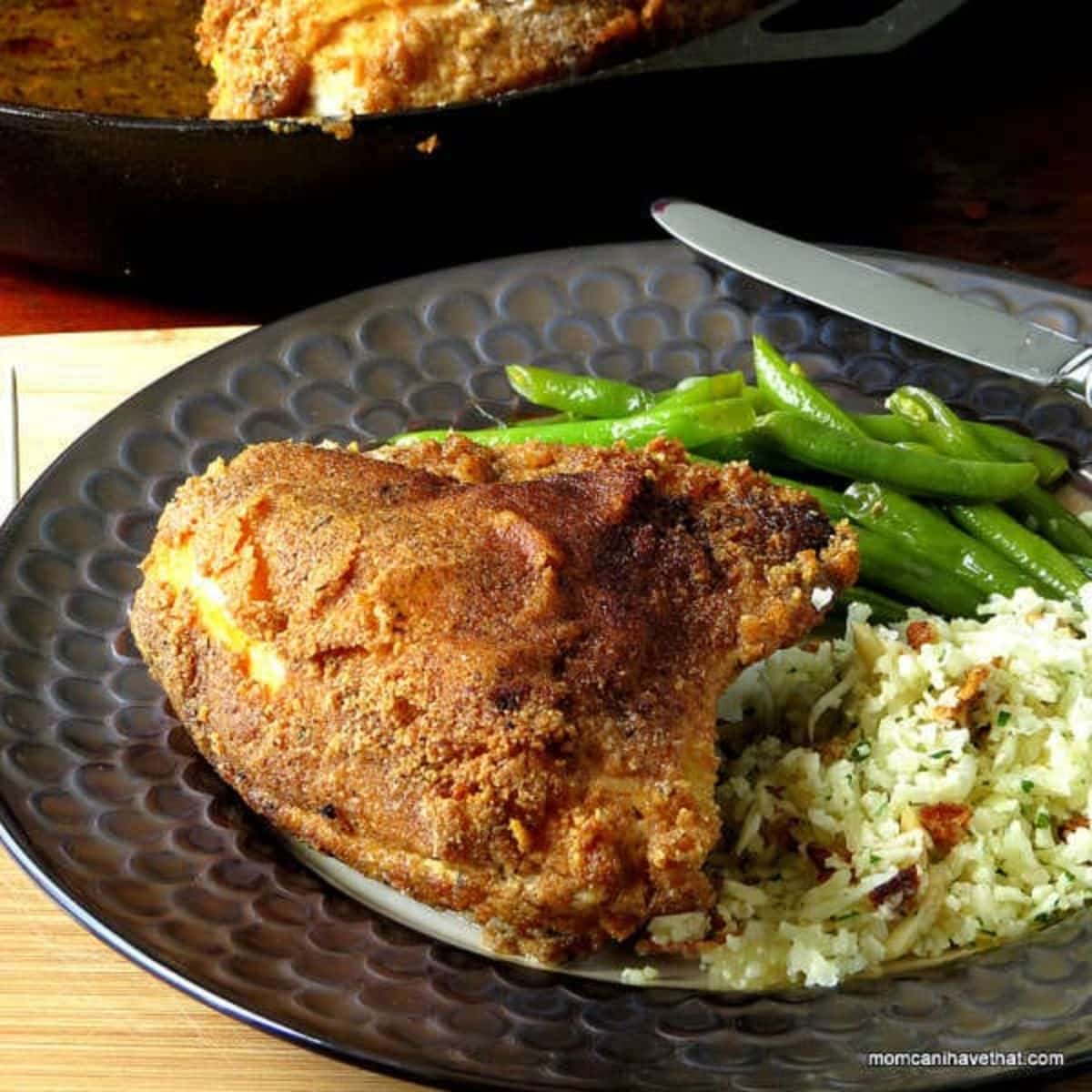 Tired of the same old gluten-free low-carb dishes? Try this unique and flavorful cinnamon chicken recipe! This dish infuses the tender chicken with a warm, aromatic blend of cinnamon and spices, creating an unexpected yet delicious flavor combination.
It's perfect for when you're craving something different. It's sure to refresh your taste buds and become a new favorite in your weekly rotation.
20. Low-Carb Ham and Cheese Egg Cups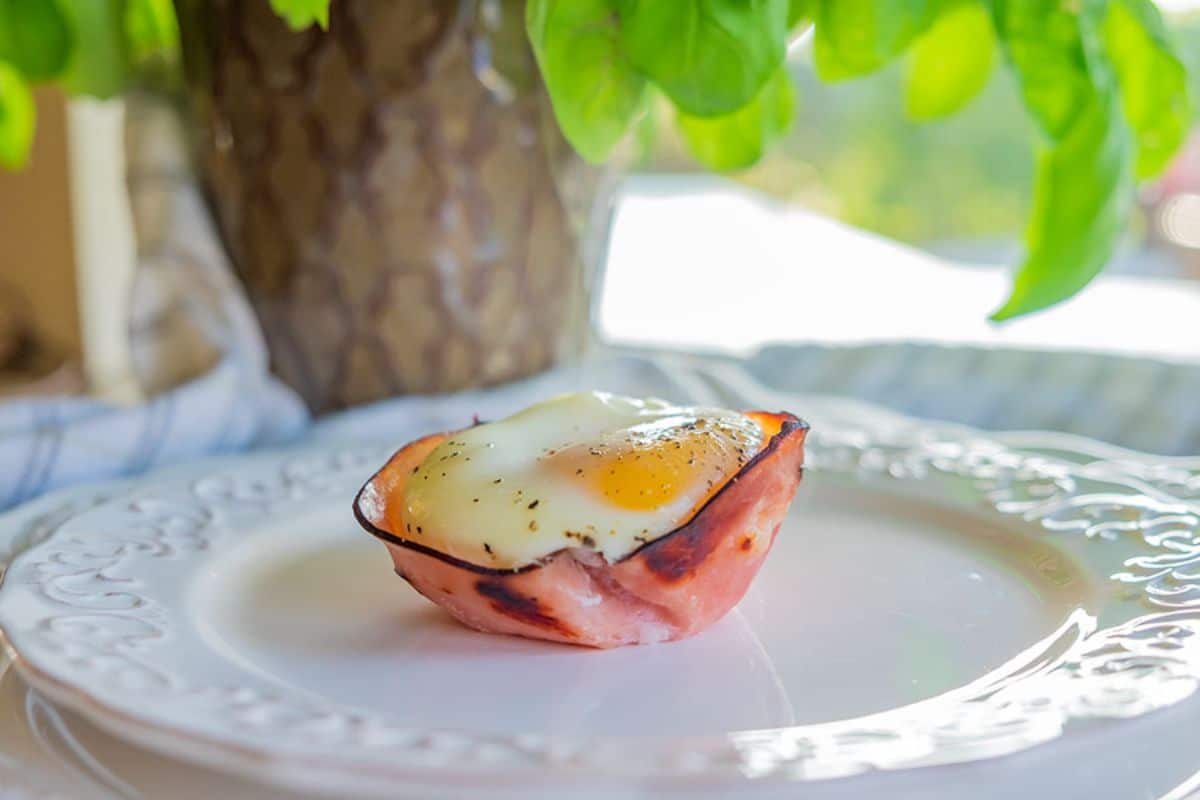 Start your day with these portable ham and cheese egg cups. This easy-to-make, gluten-free recipe features a delightful combination of savory ham, fluffy eggs, and gooey cheese, all baked to perfection in a muffin tin.
They're ideal for busy mornings or meal prep and are satisfying enough to fill you until lunch.
21. Southwest Chicken Lettuce Wraps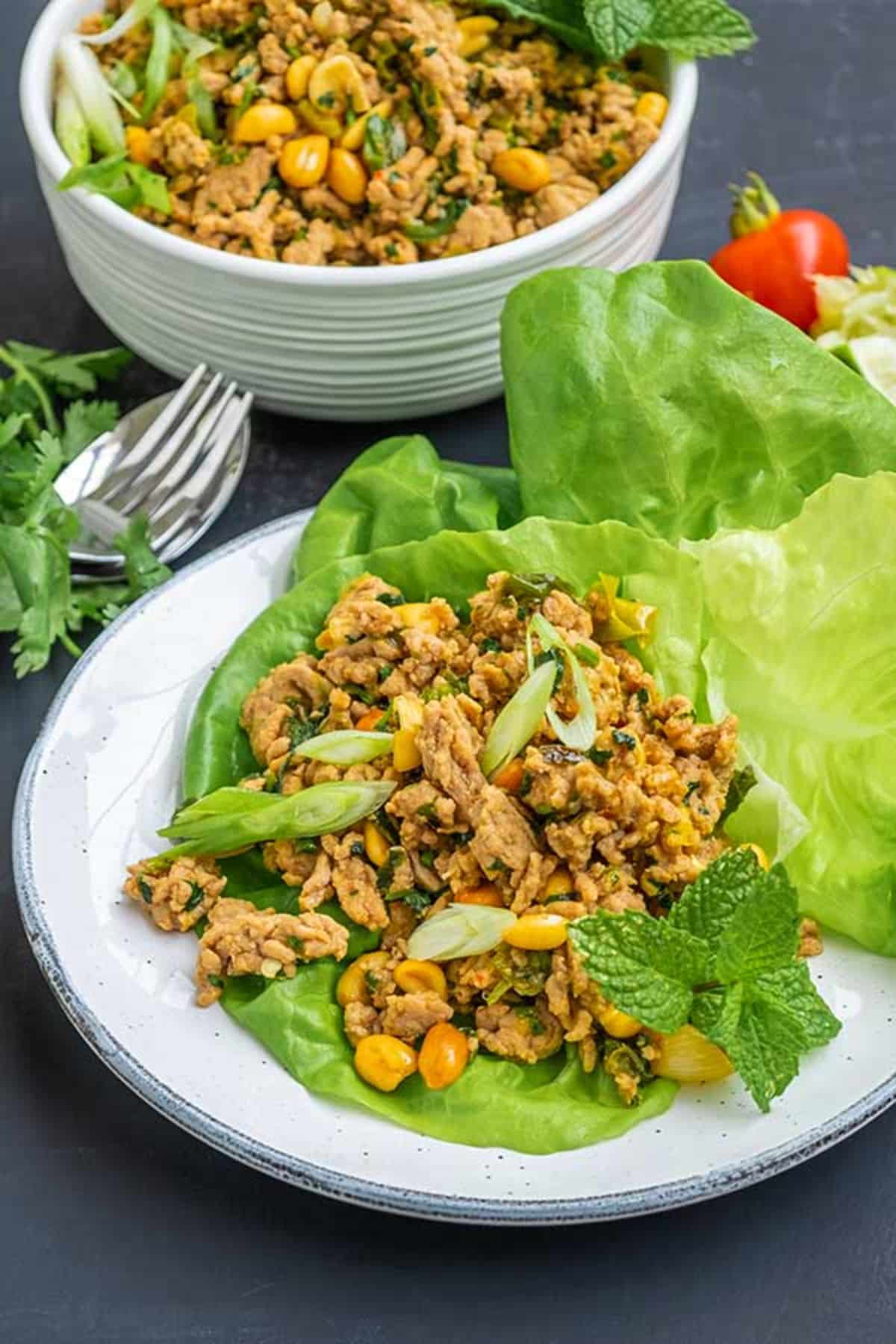 Craving the lettuce wraps from a certain restaurant? These incredible Southwest chicken lettuce wraps are a delicious homemade alternative.
These gluten-free wraps are a perfect dupe for the restaurant version, packed with flavorful, tender chicken and fresh veggies, all nestled in crisp lettuce leaves. Enjoy this healthier, low-carb option while satisfying your cravings for those irresistible lettuce rolls.
22. Low-Carb Cream Cheese Lemon Bars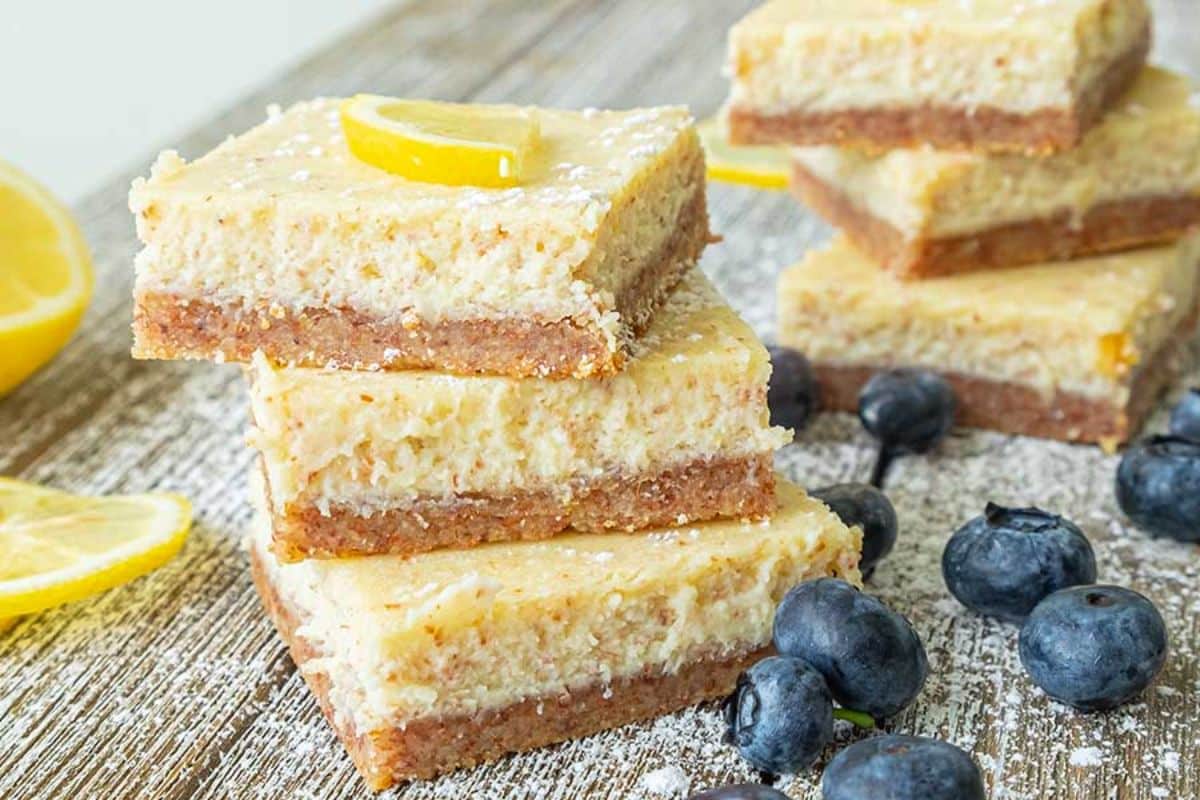 This low-carb and gluten-free dessert is perfect for bright, sunny days. This recipe combines a buttery almond flour crust with a lusciously smooth lemon cream cheese filling, creating the perfect harmony between tangy and sweet.
Enjoy these irresistible bars without guilt to satisfy your sweet tooth while staying on track with your diet.
23. Coconut Granola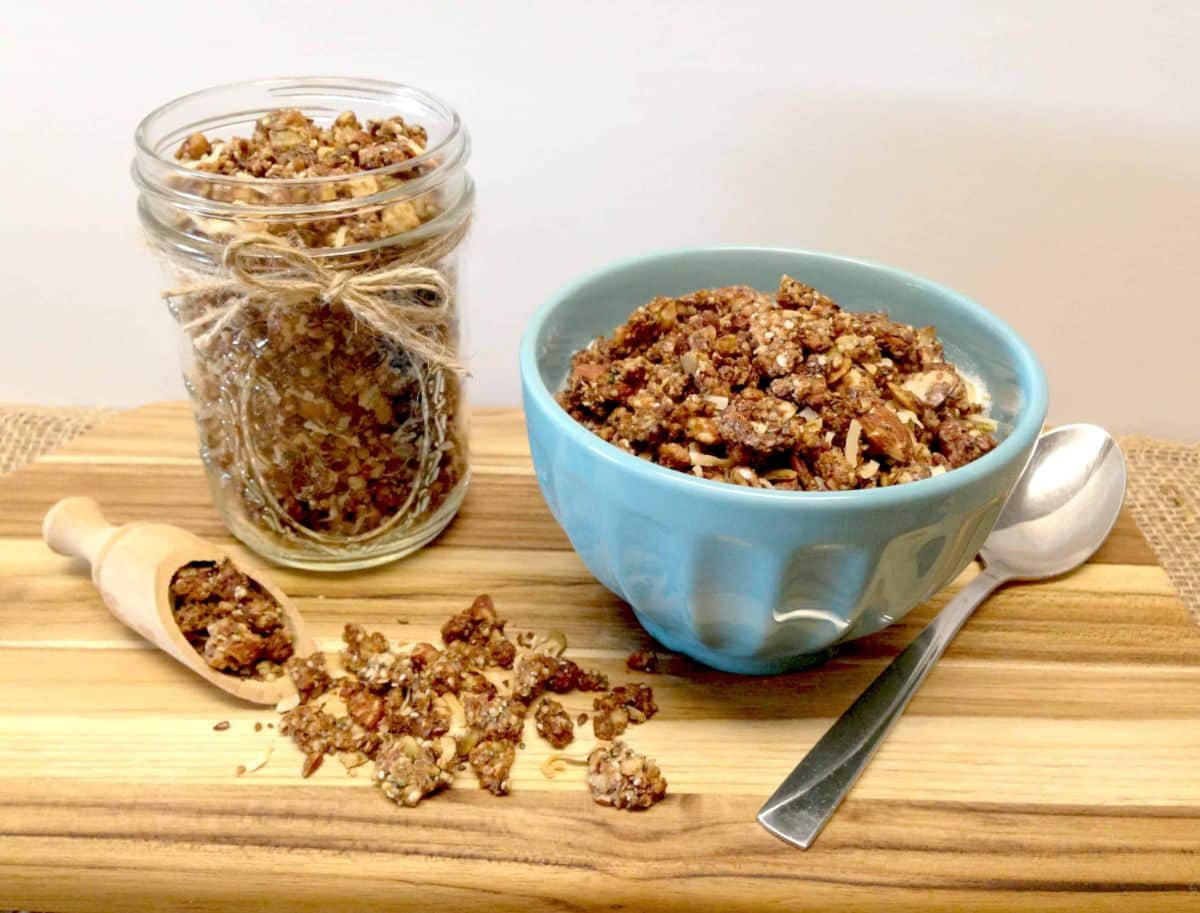 Brighten your mornings with this delicious coconut granola recipe, perfect for anyone following a keto, low-carb, or gluten-free diet.
This recipe combines crunchy nuts, coconut flakes, and a hint of natural sweetness for a satisfying and nourishing way to start your day.
Enjoy it with your favorite yogurt or milk alternative for a wholesome and energizing meal that'll keep you fueled all morning.
24. Chorizo Meatballs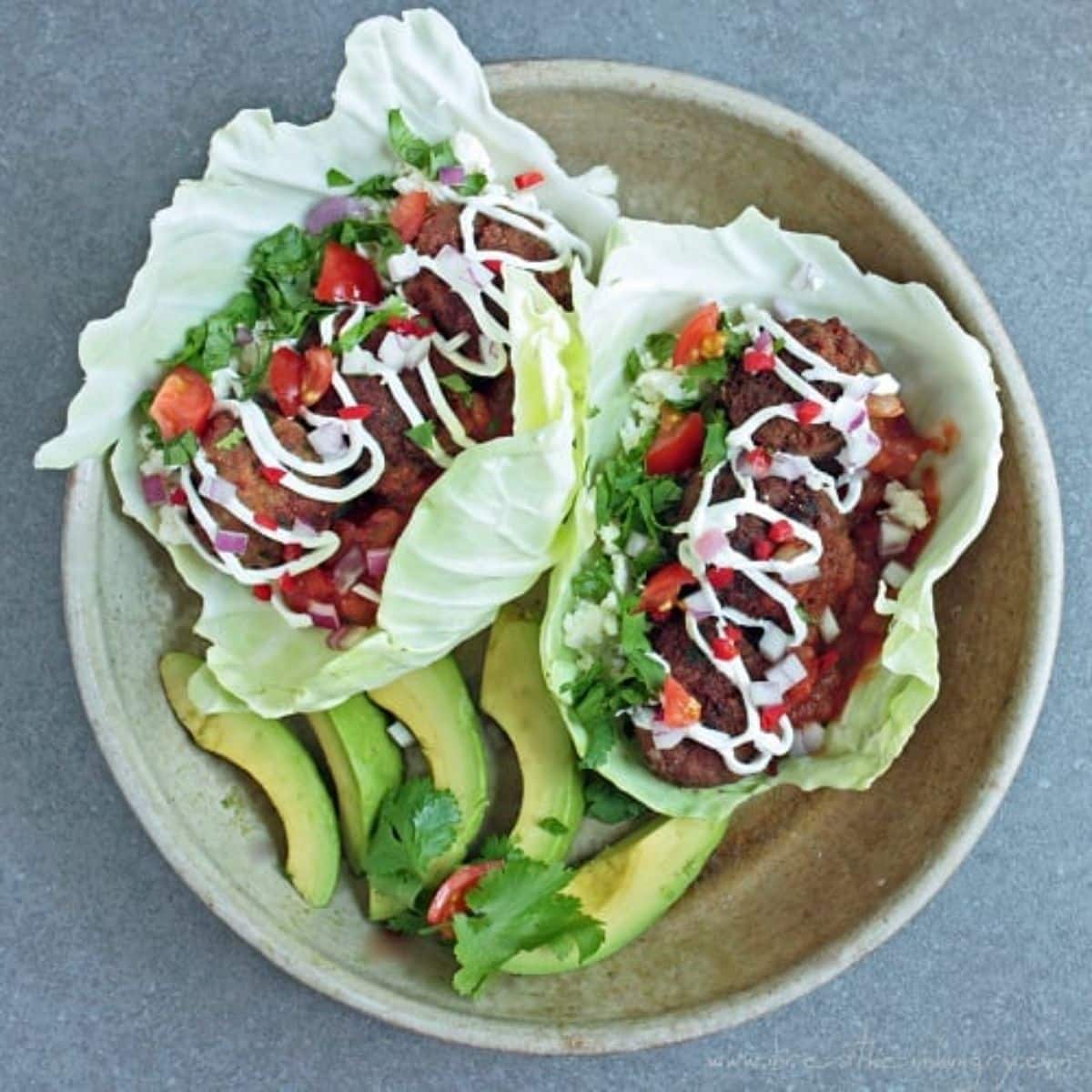 These scrumptious chorizo meatballs are a low-carb, gluten-free flavor bomb perfect for your next Tex-Mex night. This recipe combines juicy ground meat with spicy chorizo, creating a mouthwatering fusion perfect as an appetizer or main course.
Serve these delectable meatballs with your favorite dipping sauce or over a bed of cauliflower rice for a guilt-free dining experience that will keep everyone wanting more.
25. Chili Dog Soup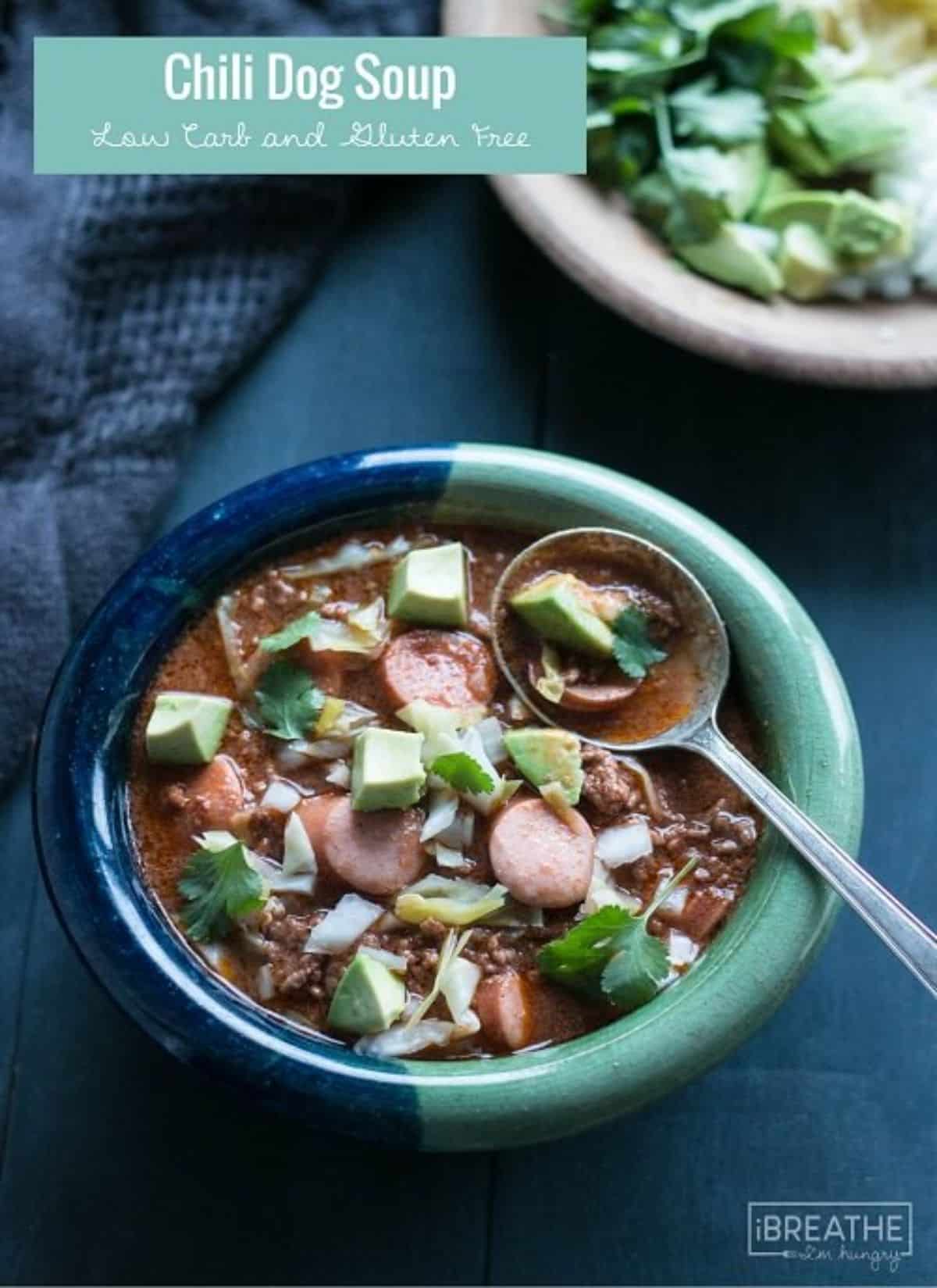 If you need a healthy meal option for young palates, try this tasty chili dog soup recipe. This fun recipe captures the classic flavors of chili dogs in a warm, comforting bowl of soup.
Packed with juicy hot dogs, ground beef, and flavorful Southwest spices, this delightful recipe might become a family favorite. It's versatile enough to adjust to your family's tastes and will accommodate all sorts of toppings to make it a crowd-favorite.
Try it with cheese or guacamole for something fancy, or stick with sour cream and salsa if you want to keep it low-key.
26. Low-Carb Gluten-Free Croutons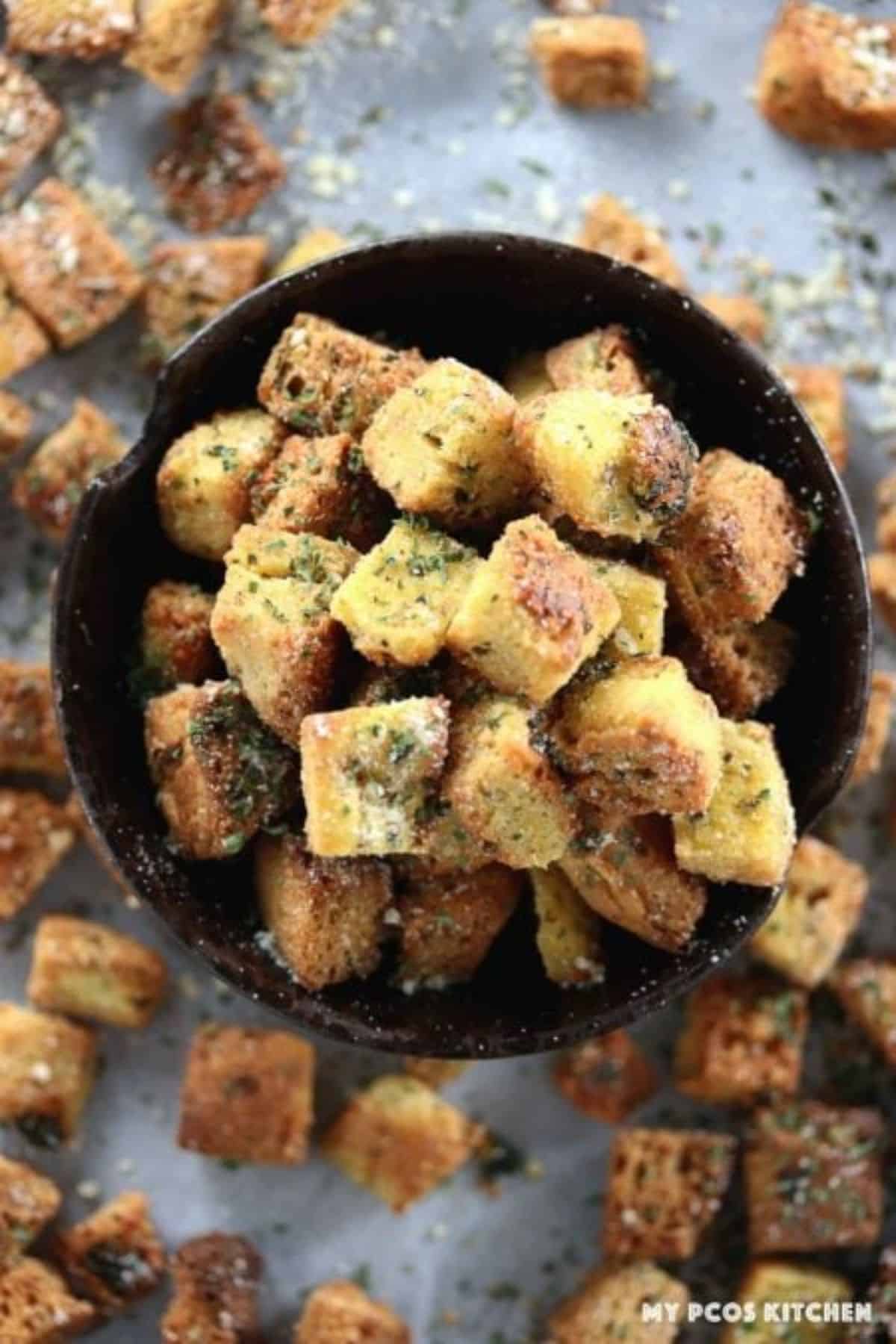 Sometimes a salad isn't the same without the satisfying crunch of croutons. If you miss that crunch but want something gluten-free and low-carb, check out this crouton recipe!
Made with almond flour, these croutons offer that irresistible crunch and garlicky goodness you've been missing.
Enjoy these delicious croutons on your favorite salads without compromising your dietary goals, and add that perfect touch of texture to elevate your meal.
27. Brussels Sprouts Bacon Chicken in Parmesan Sauce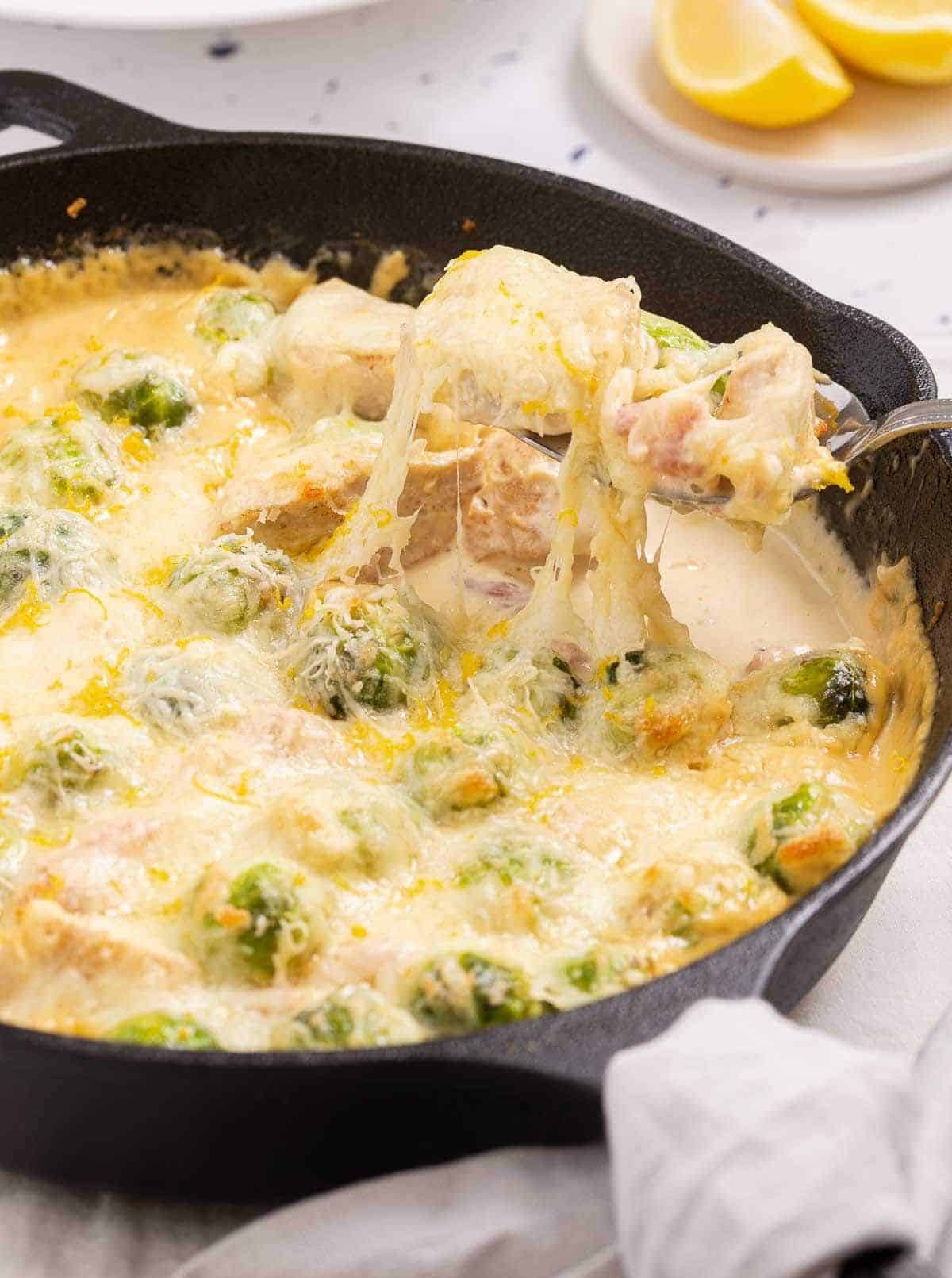 Indulge in a wholesome and flavorful meal with this decadent bacon and chicken recipe. This delightful dish combines tender chicken, crispy bacon, and nutritious Brussels sprouts, all smothered in a rich, creamy Parmesan sauce.
This mouthwatering recipe is sure to become a favorite in your culinary collection and is perfect for a cozy family dinner or as an impressive dish for guests.
Final Thoughts
These 27 low-carb, gluten-free recipes are the perfect way to stay healthy while enjoying delicious food. Whether you try them for dinner or dessert, they'll keep your tastebuds happy without compromising nutrition or flavor.
Try out one of these tasty dishes today and see how much better eating healthier can be!