This super easy gluten free lasagna casserole quickly becomes a family favorite. My family calls it dump lasagna, because it is just as easy as lazily dumping everything into the casserole dish.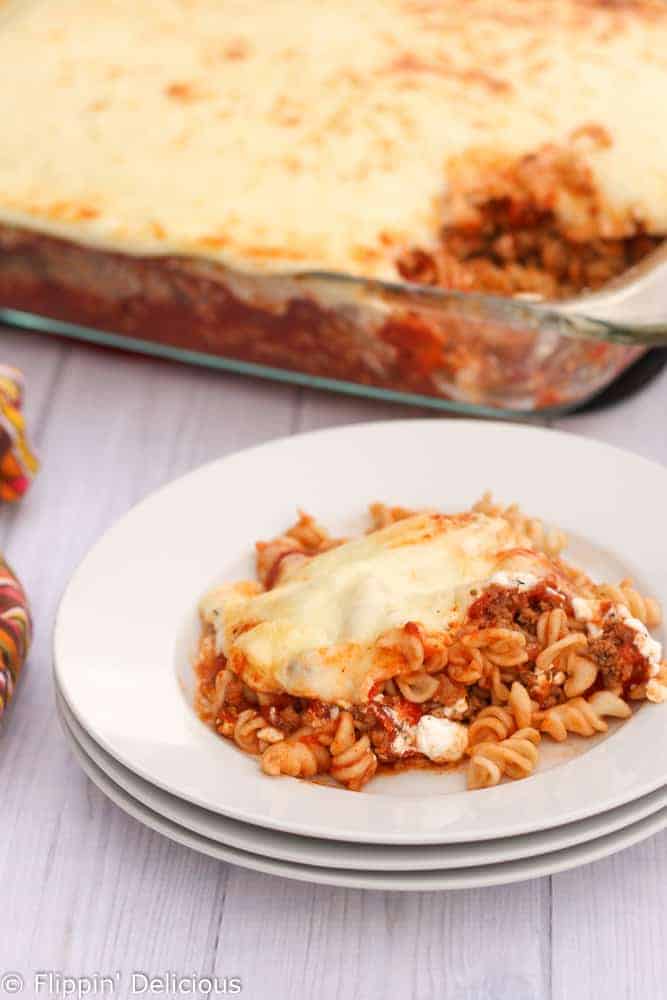 I love this lazy gluten free lasagna casserole, or dump lasagna as my family calls it. It has all the classic Italian lasagna flavors, with just a fraction of the work. I have the semi-unique situation of growing up in a very large family. Even though I am all grown up, married, and have kids of my own, many of my little siblings still live at home. We spend a lot of time with my family, and are at their house often.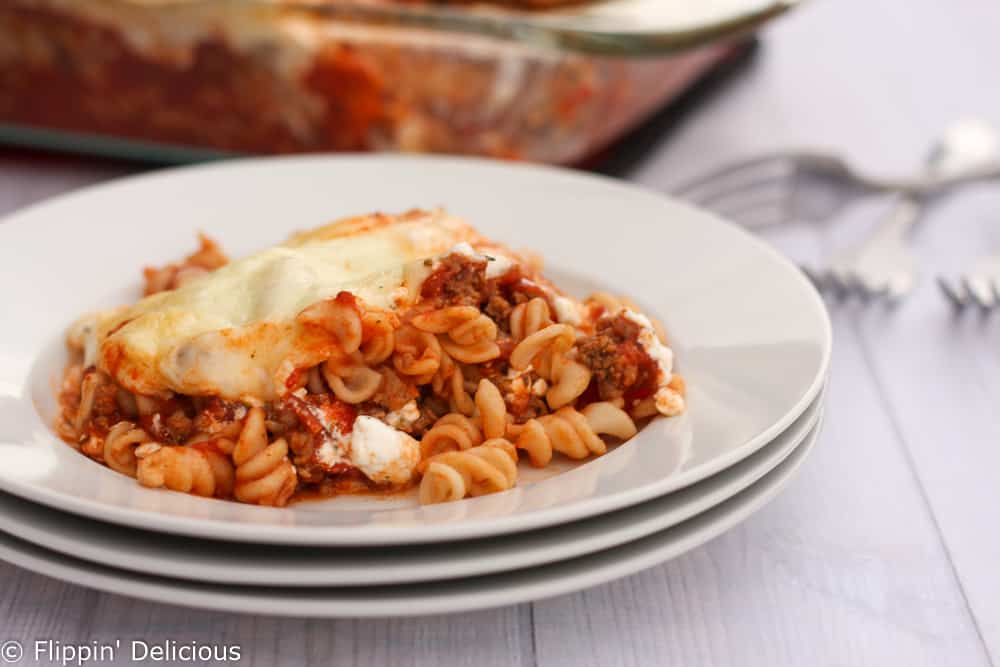 Last month I got to take road trip with my mom and all of my siblings for one of my sister's weddings. We had so much fun! I was in charge of baking a gluten-free red velvet cake for the wedding, and more than 300 red velvet cupcakes. Because I was bogarting the kitchen most of the trip, and so that we could spend more time as a family (aka wedding prep,) my teen-aged sister had made several casseroles the weekend before that we could heat up whenever meal time rolled around. This gluten-free lasagna casserole was definitely the favorite of all the gluten-free meals we pulled out of the freezer that week.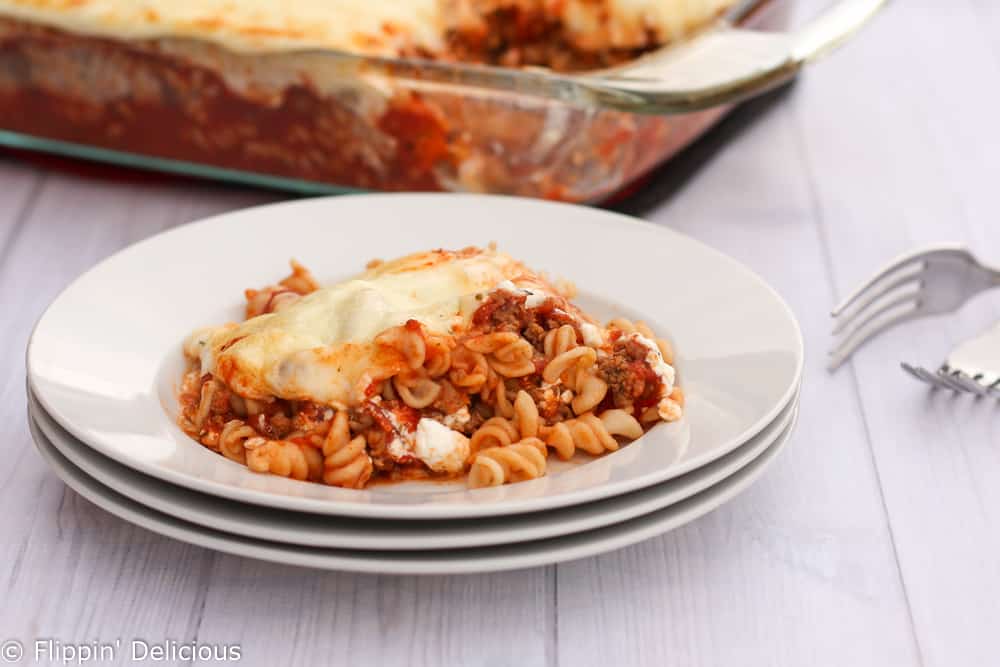 We all know that lasagna is a classic! Who doesn't love the creamy cheese filling, rich tomato sauce, and gooey mozzarella cheese, and tender pasta? The thing that I don't love is that it isn't the quickest or easiest meal to prepare. You definitely need to plan ahead if you are making lasagna. Which is why this gluten-free lasagna recipe has been added to my meal rotation! All the classic Italian flavors that we love, but easy enough that I can whip it up on a busy weeknight. My family calls it dump lasagna because it really is just as easy as dumping everything into a baking dish and tossing it in the oven. I hope your family loves it just as much as mine does.