Gluten free chicken parmesan has all of your favorite classic Italian flavors in a gluten-free meal the whole family will love. An easy and delicious dinner.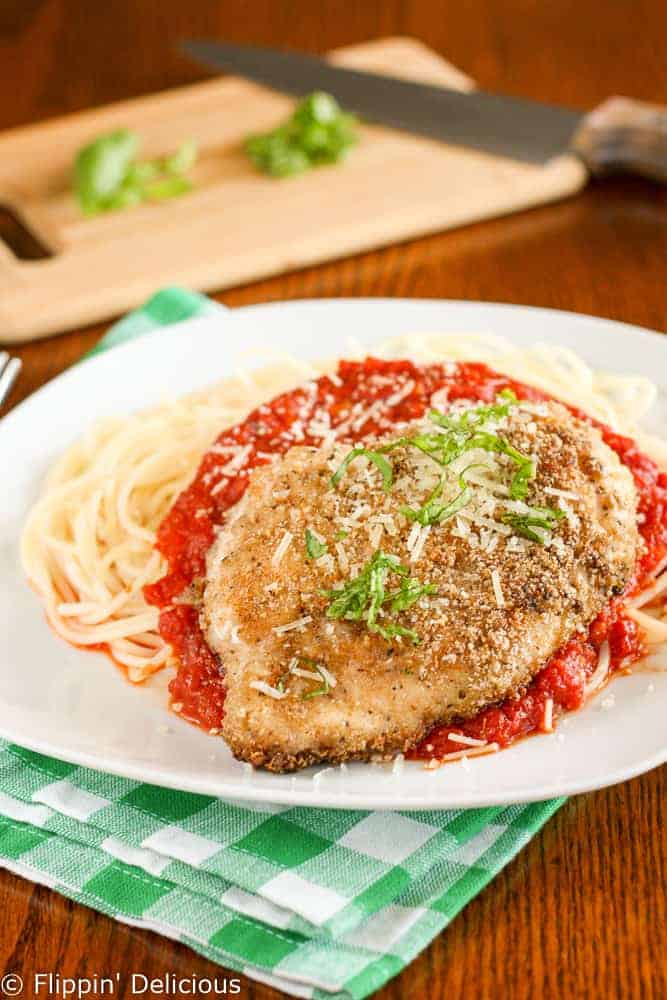 Chicken Parmesan is a classic Italian dish that everyone loves! Juicy chicken, crisp cheesy breading with a bright tomato sauce and hey, maybe some more cheese. It is Chicken Parmesan, after all.
Chicken Parmesan is definitely one of my husband's favorite dishes. Whenever we go out to eat at an Italian restaurant I think he debates between the Chicken Parmesan and Chicken Alfredo. About half of the time he ends up settling on one of them. The other half he tries something new.
Since I have to eat gluten-free, I don't think I have ever gotten chicken parmesan when we have eaten out. If you eat gluten-free you are probably in the same boat as me. No chicken parm for us!
Until now, that is.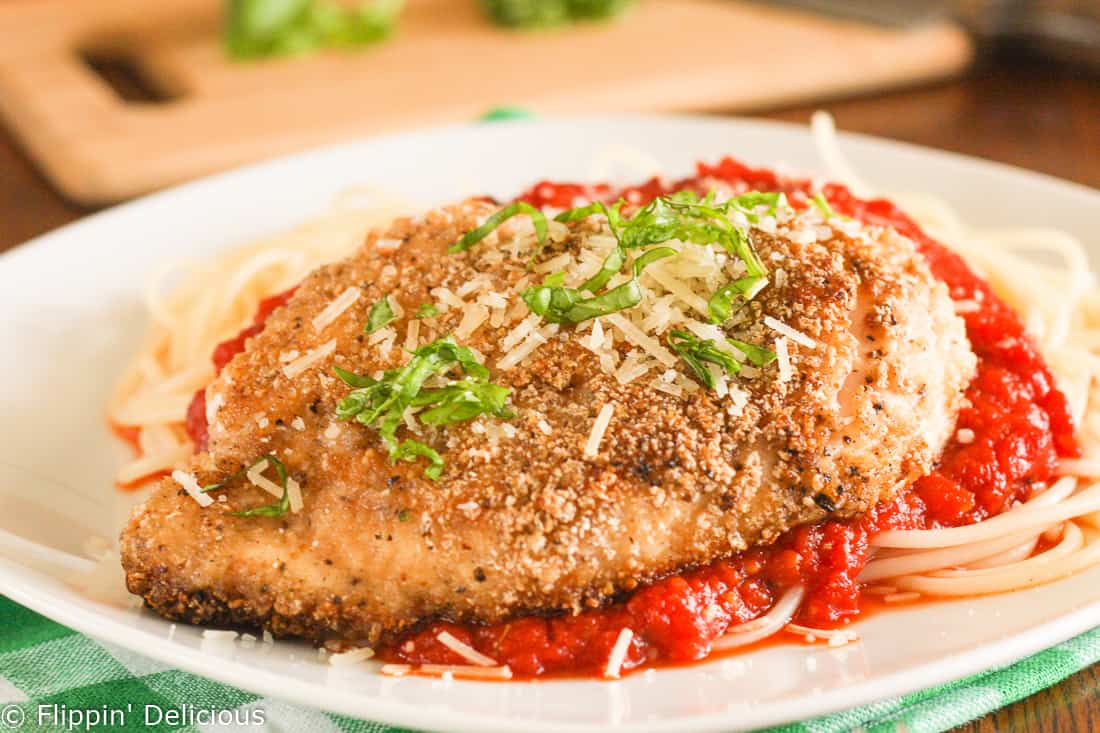 Gluten Free Chicken Parmesan for everyone!
This gluten free chicken Parmesan recipe is pretty easy to make. Start off with some chicken, easy enough. We are going to "butterfly" it. Lay each breast on the cutting board and carefully cut it in half starting at the thickest end of the breast. Now you have 2 thinner chicken breasts instead of one gargantuan one. Now just imagine that you had left the breasts attached in the middle and you flipped it open... like a heart or a butterfly. That is why you call it "butterflied" chicken! Even though you completely separated the breasts it is still called butterflying it. If you are using really small chicken breasts you won't need to butterfly them. Or you can also buy thin-sliced chicken breasts. Don't forget to flatten the breast out slightly using a meat mallet. That will even out any thicker parts so it cooks evenly.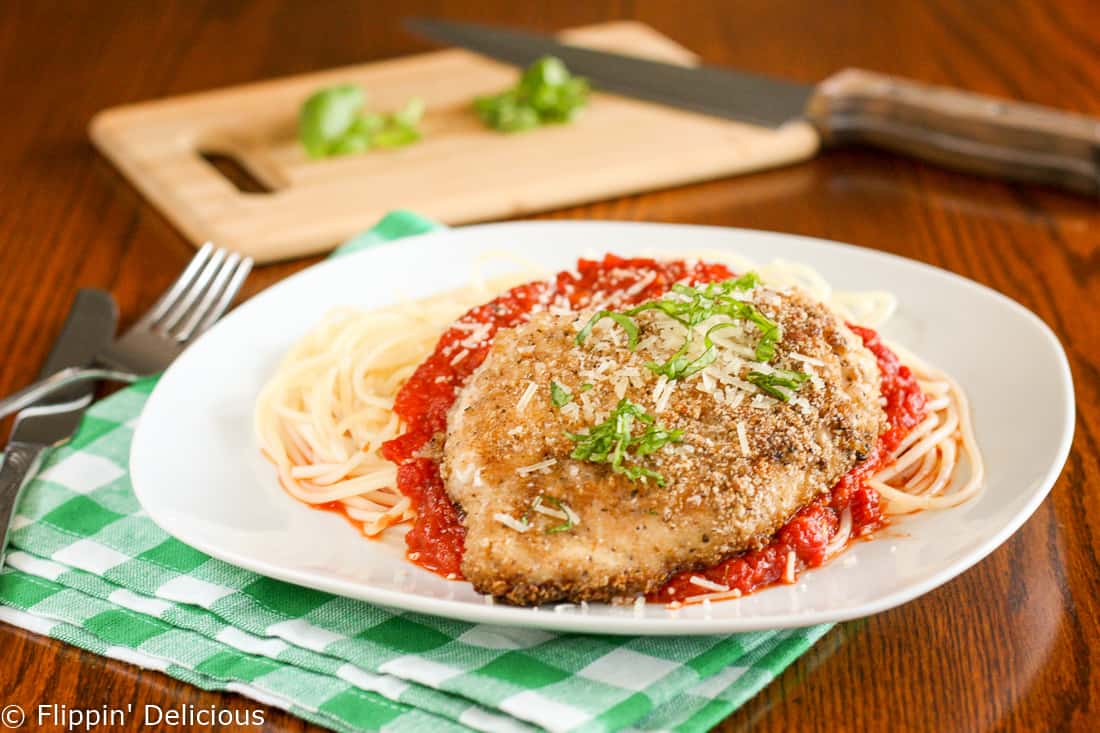 Something else that is important - you need to season every layer of chicken. Seasoning every layer of the breading is the secret to moist and succulent chicken. You need to season the chicken (on both sides) with salt and pepper. Then the chicken gets dusted in some gluten-free flour that has been seasoned. A quick dip in milk, and then a good coating of cheesy breadcrumbs, also generously seasoned with salt and pepper. (I like to make my own gluten-free breadcrumbs) The flour sticks to the wet chicken, the milk sticks to the dry flour, and the breadcrumbs stick to the wet milk. Without the flour, the breadcrumbs wouldn't adhere nearly as well and are likely to fall off.
The last thing the chicken needs is a quick pan fry in some butter and olive oil. Then you just have to make a quick tomato sauce (or you could use a bottled sauce if you prefer.)
If chicken Parmesan is a little too adventurous for your pickiest eaters you can always make them some gluten free, one-pot macaroni and cheese. It is easy enough that you can have it going on the stove while you make chicken Parmesan for everyone else.
Now you are never far away from a little taste of Italy with this gluten free chicken Parmesan!