Ricotta cheese is a creamy and delicious cheese used in both savory and sweet dishes.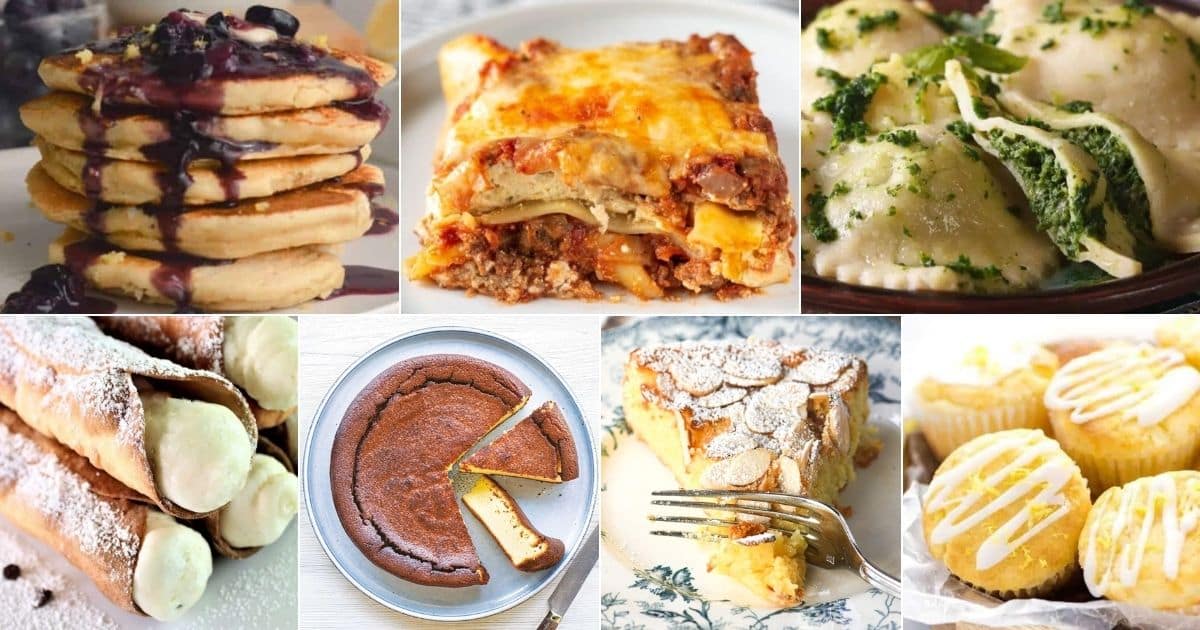 Suppose you've just made or purchased a big batch of ricotta. In that case, experiment with making gluten-free recipes with ricotta cheese. These 15 amazing recipes use ricotta cheese to add a creamy texture and mouth-watering flavor to any dish.
Jump to:
1. 10-Minute Gluten-Free Enchiladas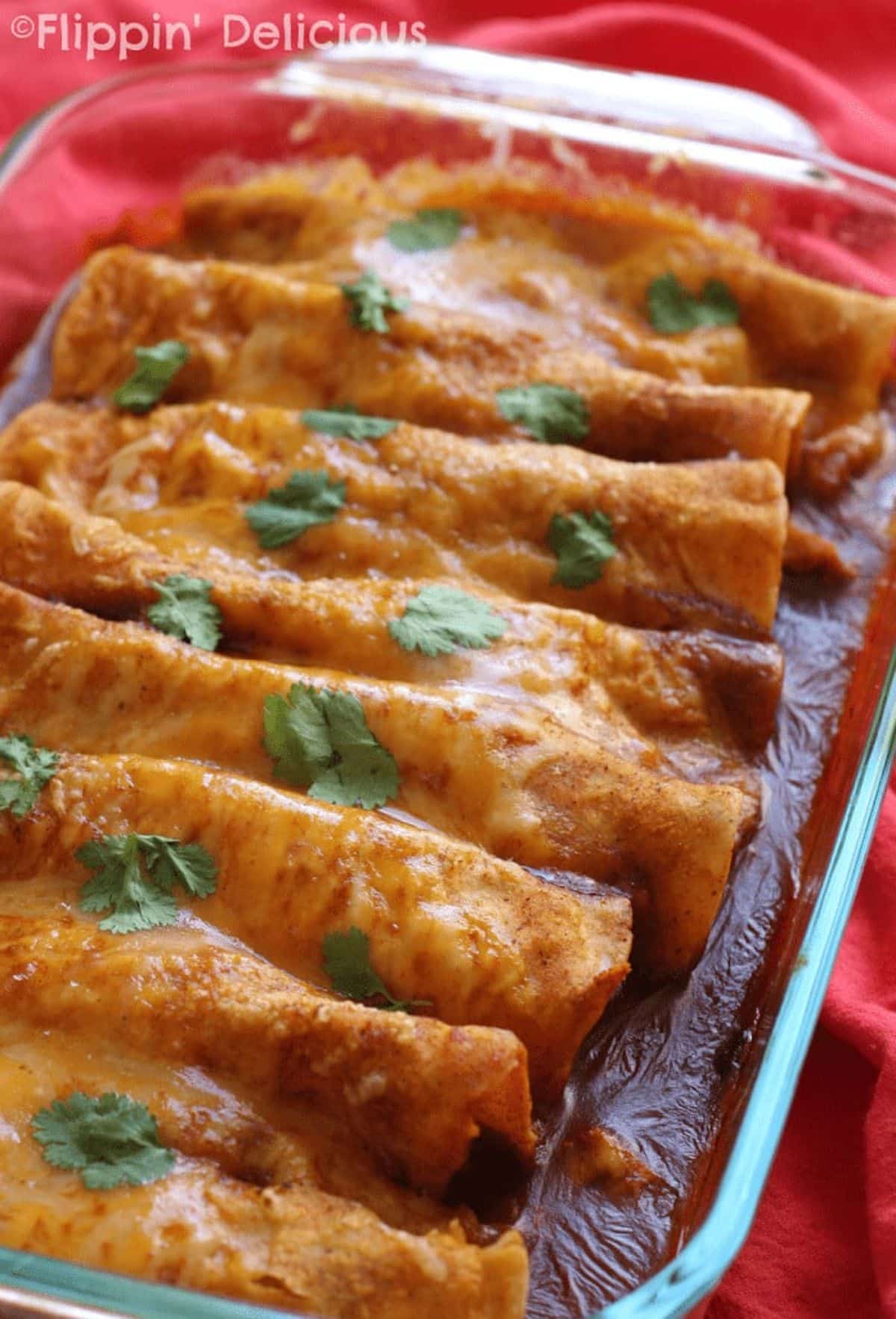 Enchiladas are a delicious and easy dinner idea made from corn tortillas stuffed with cheese, chicken, and sauce. These 10-minute gluten-free enchiladas are one of the best recipes to make when you're rushed for time but want something creamy and delicious.
The recipe recommends using the microwave to heat these to perfection so you can save time and feed those hungry mouths at your table. Feel free to use whatever cheese you have in stock, including ricotta, cheddar, or a mix of several types.
2. Gluten-Free Ricotta Cheesecake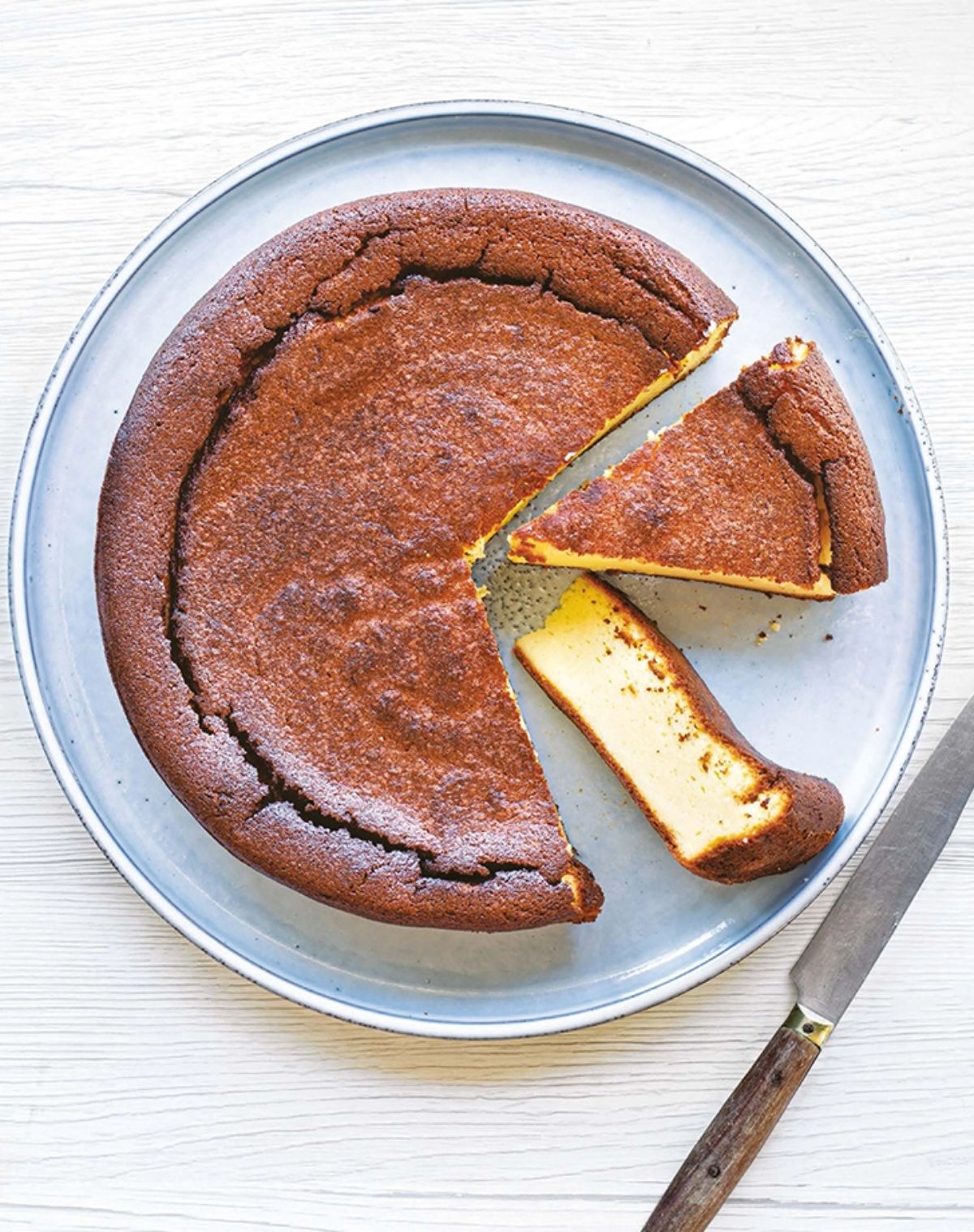 Discover one of the best gluten-free recipes with ricotta cheese with this sweet and delicious gluten-free ricotta cheesecake.
Ricotta cheese makes the perfect base for this cheesecake because it's light, creamy, and tastes incredible with any topping you choose. Plus, the addition of orange and lemon zest adds a delightful citrusy tang to balance out the flavors.
This recipe stands out from other cheesecake recipes because instead of a graham cracker crust, this Polish-style cheesecake has an even layer of browned edges that add a delicious crisp to every mouthful.
3. Gluten-Free Ricotta Gnocchi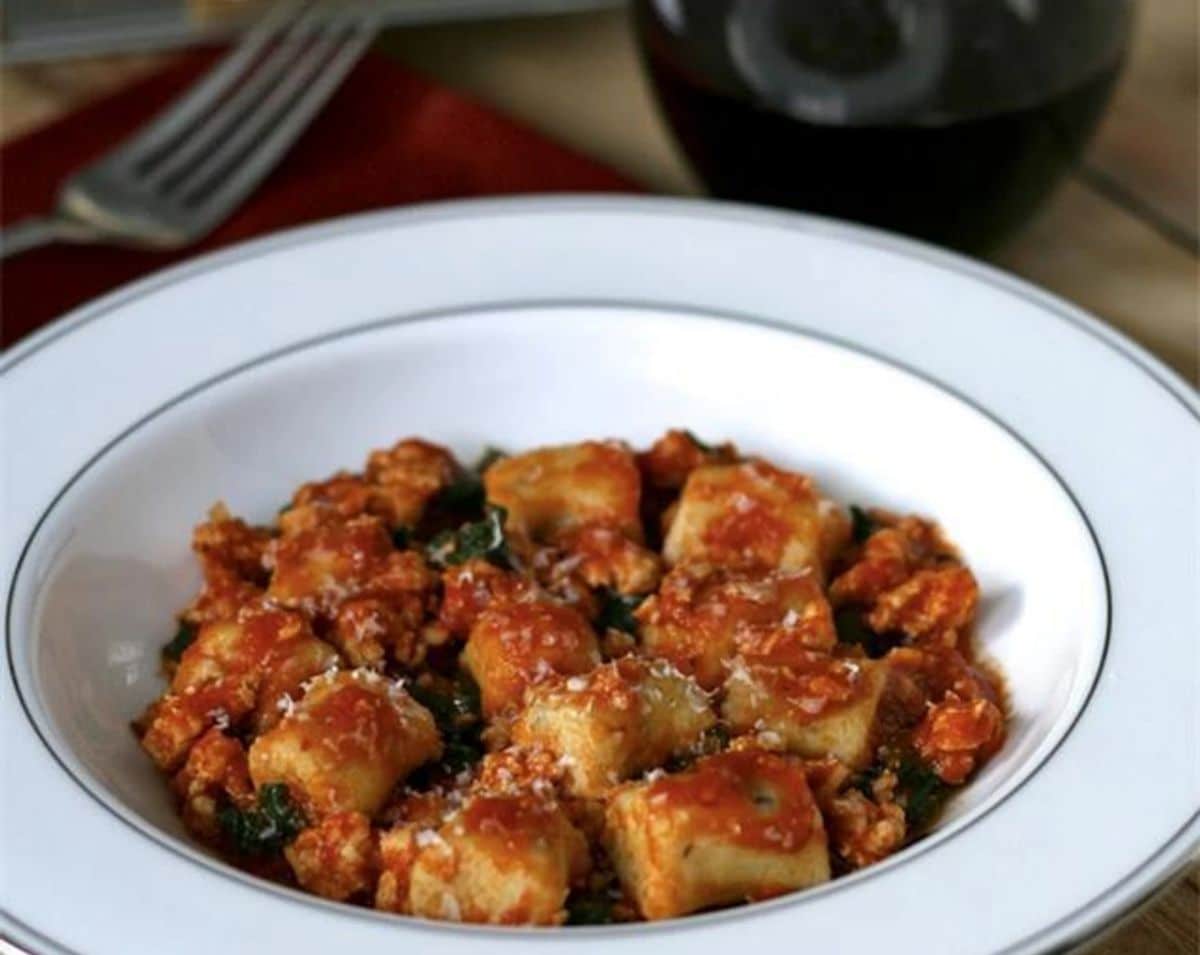 Delight in the creamy texture of this delicious gluten-free ricotta gnocchi recipe. Every bite of this lunch or dinner dish is flavorful and satiating.
To create this dish, you'll mix ricotta cheese with gluten-free flour and herb butter to form the gnocchi. You'll love how crispy the gnocchi gets after frying it in a skillet. Next, add a sauce of your choice and serve.
One of the best things about this meal is that you can prep a big batch and freeze the gnocchi, so you have some handy to fry up whenever you crave a delicious Italian-style meal.
4. Gluten-Free Lasagna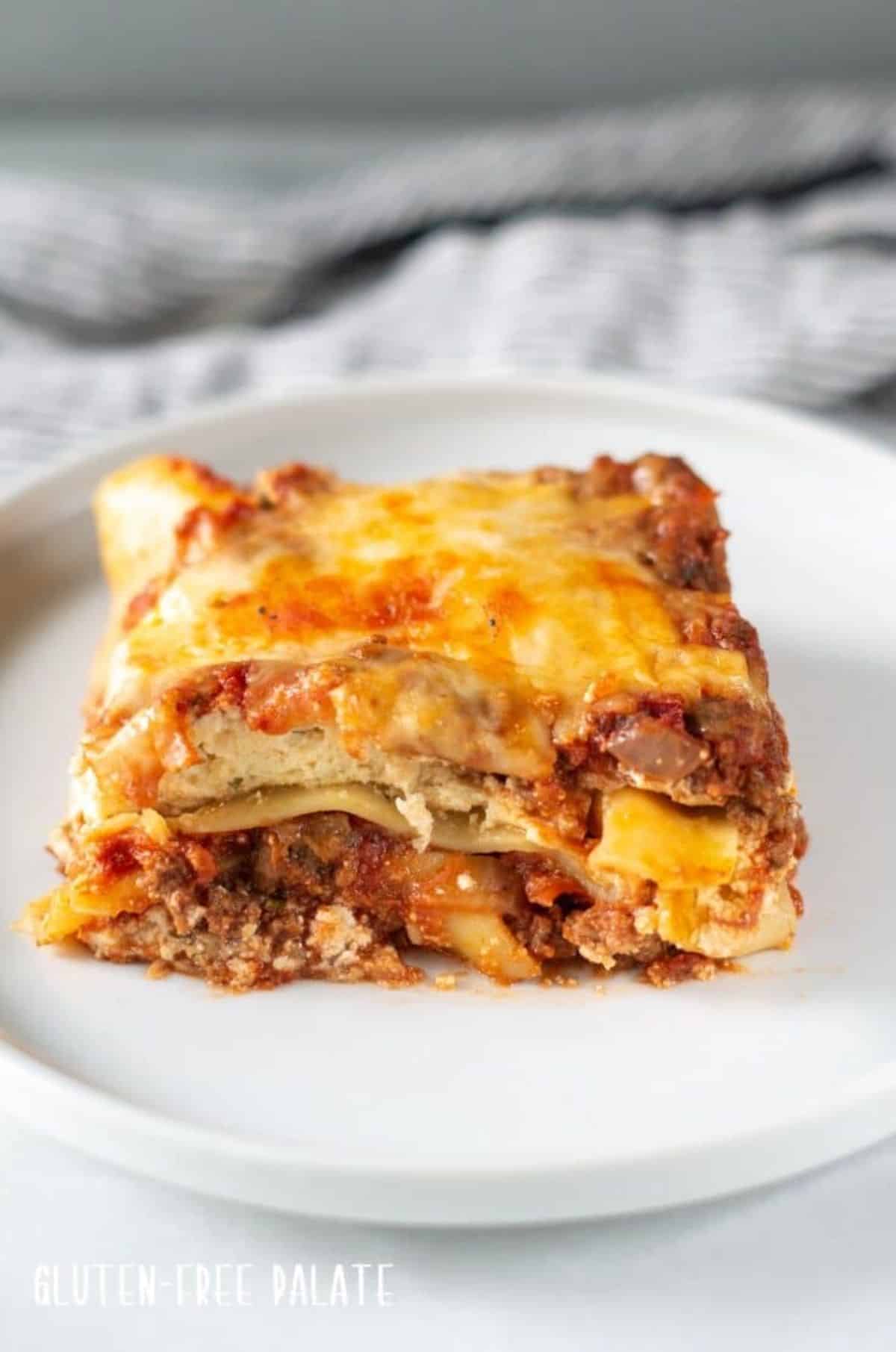 This gluten-free lasagna recipe with ricotta cheese is one of the best gluten-free recipes with ricotta cheese.
This lasagna recipe layers all your favorite ingredients into one easy-to-bake dish that takes only an hour and a half to make. With flavorful ground beef or turkey, aromatic herbs, and layers of gooey cheese, this dish has it all.
You'll love how versatile this lasagna recipe is because you can adjust the ingredients to suit what you have on hand, like adding two layers with ricotta cheese or doubling the recipe so you always have a lasagna ready in the freezer.
5. 15-Minute Gluten-Free Pasta With Garlic, Ricotta, & Tomatoes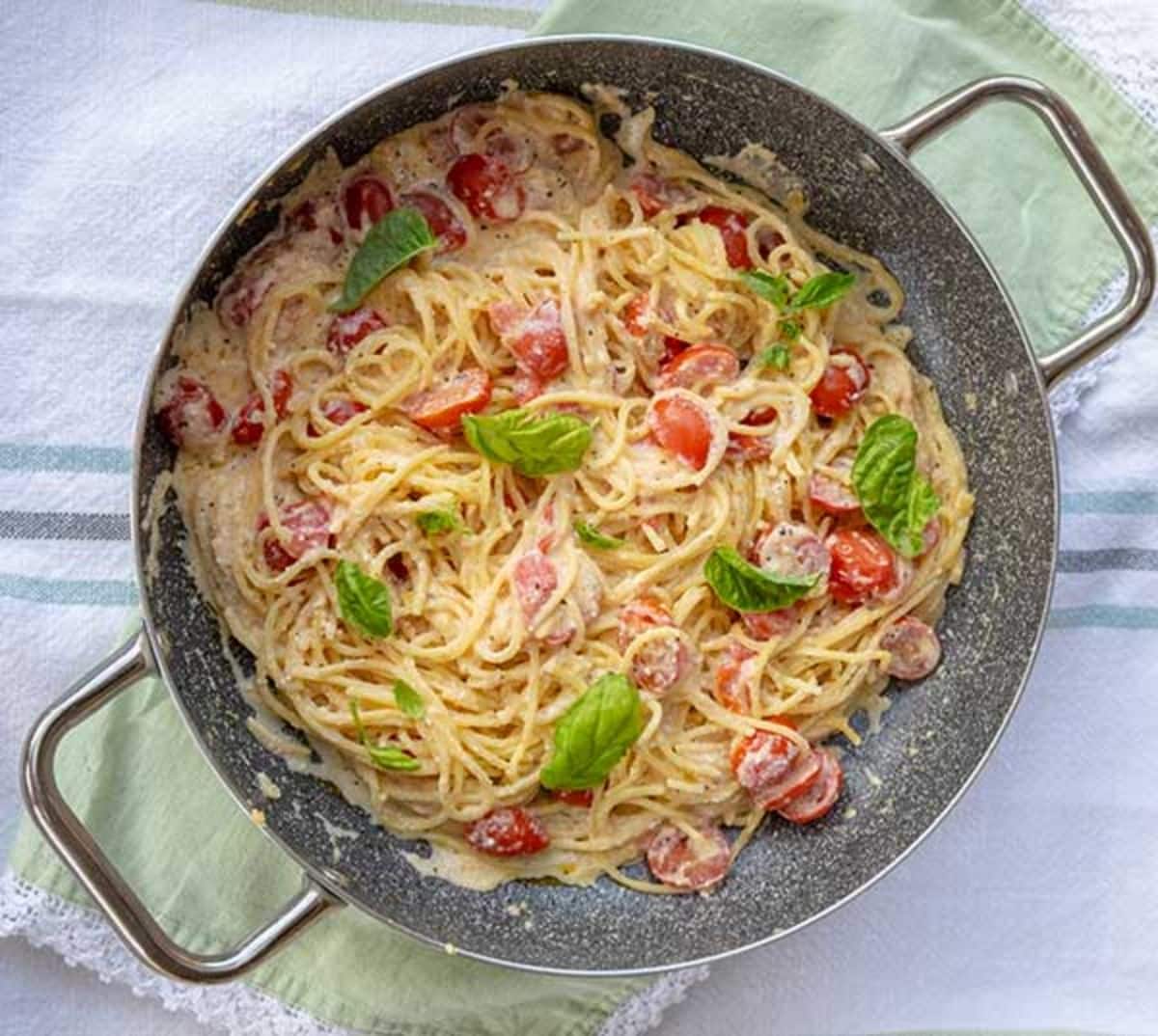 If you're looking for a fast meal that's flavorful, creamy, and appetizing, you must make this incredible 15-minute gluten-free pasta with garlic, ricotta, and tomato recipe.
Instead of adding canned or homemade pasta sauce to this dish, the noodles are smothered in melted ricotta cheese. The fried cherry tomatoes, garlic, and fresh herbs make this dish burst with flavor with every bite.
This recipe calls for gluten-free spaghetti noodles, but feel free to substitute any gluten-free noddle you prefer.
6. Gluten-Free Lemon Ricotta Pancakes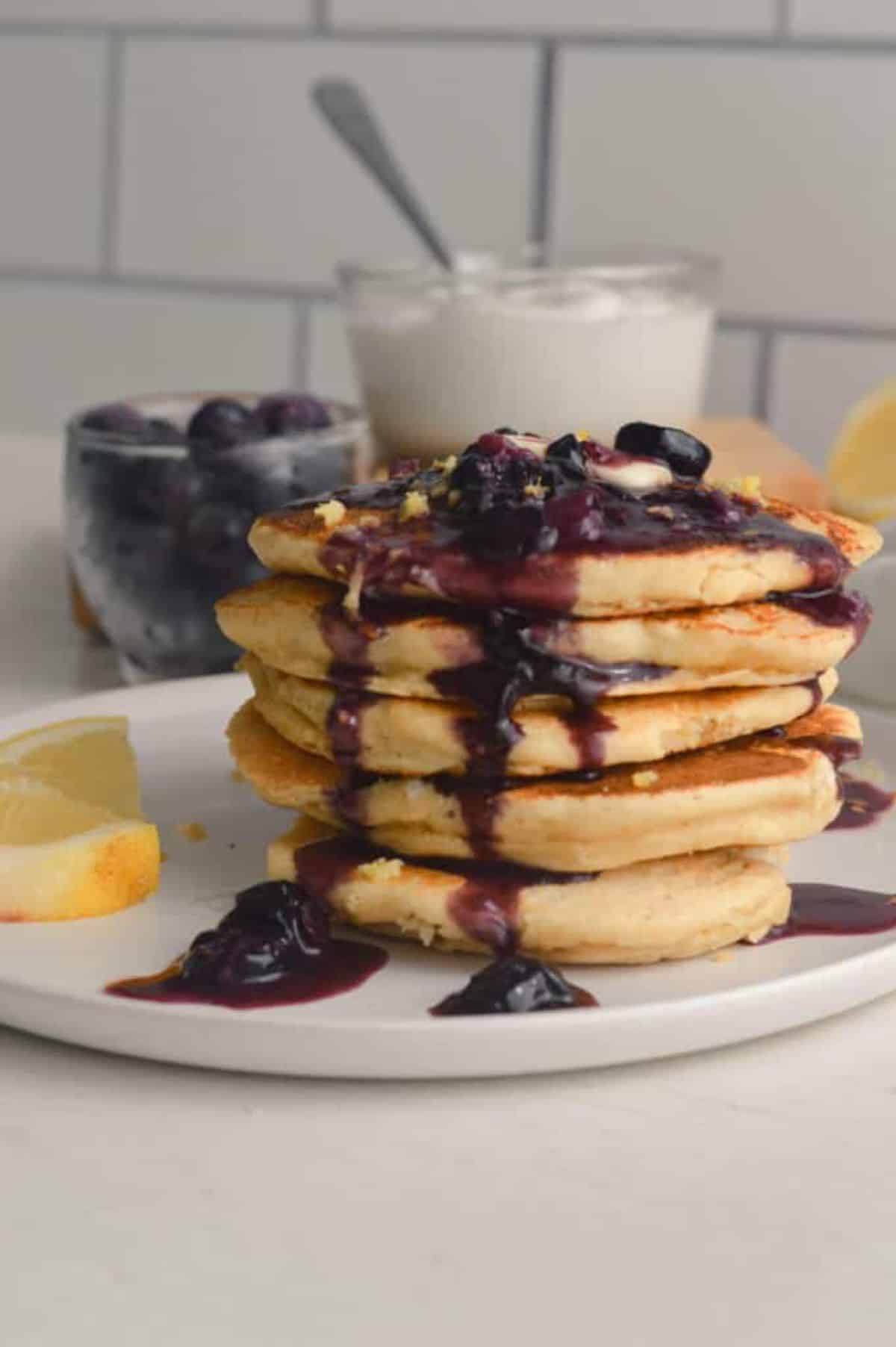 If you think cheese and pancakes don't pair well together, prepare to be surprised and impressed with this mouthwatering gluten-free lemon ricotta pancakes recipe.
The ricotta cheese in these pancakes adds something exceptional to the mix. These pancakes are as fluffy as you can get while also having a creamy texture and refreshing tang from the lemon juice and zest.
Not only does this recipe have tips and tricks for making light, fluffy, and addictive pancakes, but it also includes a recipe for a delectable blueberry syrup to top them off with.
7. Spinach and Ricotta Zucchini Cannelloni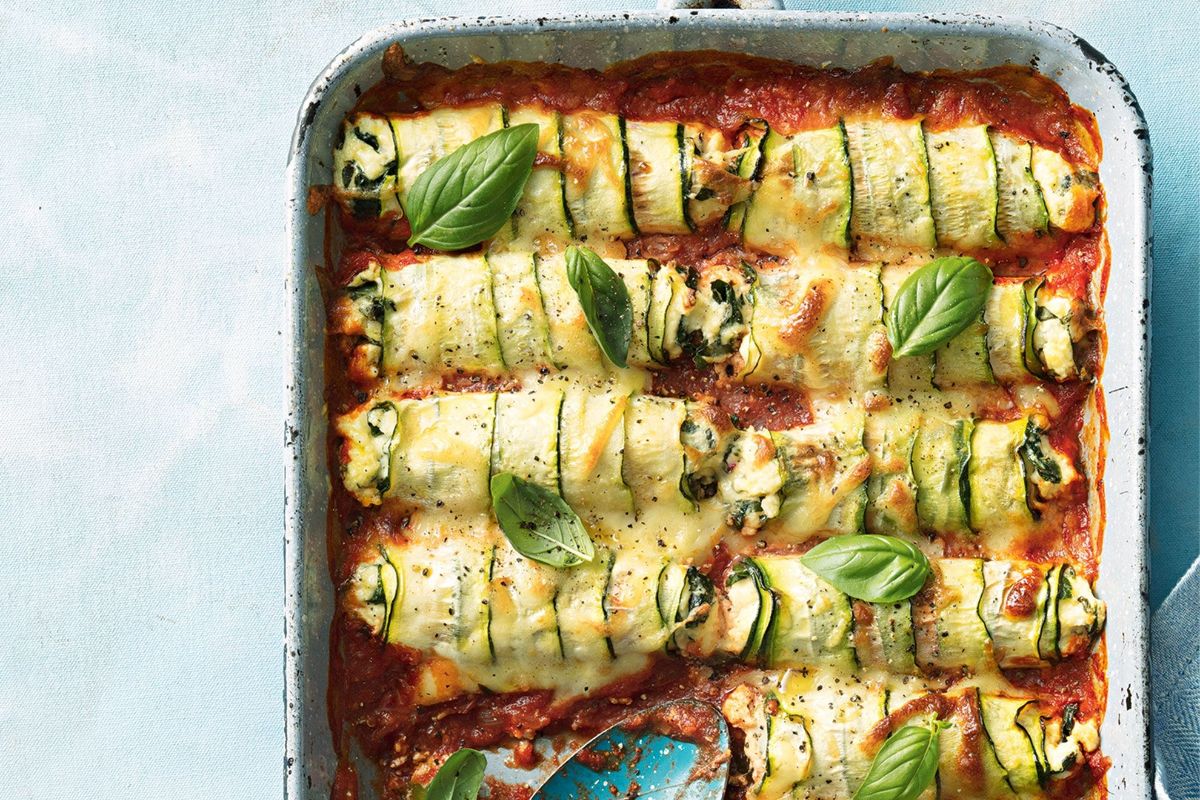 This spinach and ricotta zucchini cannelloni is one of the best gluten-free recipes with ricotta cheese.
Cannelloni is a typical Italian dish made from pasta stuffed with ricotta cheese, herbs, and veggies or meat. What sets this cannelloni recipe apart from others is the use of zucchini noodles, or zoodles, instead of gluten-filled pasta.
Vegetarians and gluten-free eaters will love how rich, creamy, and flavorful this lunch or dinner recipe is. Plus, you can customize the fillings of each cannelloni to suit any dietary restrictions or preferences at the table.
8. Gluten-Free Cannoli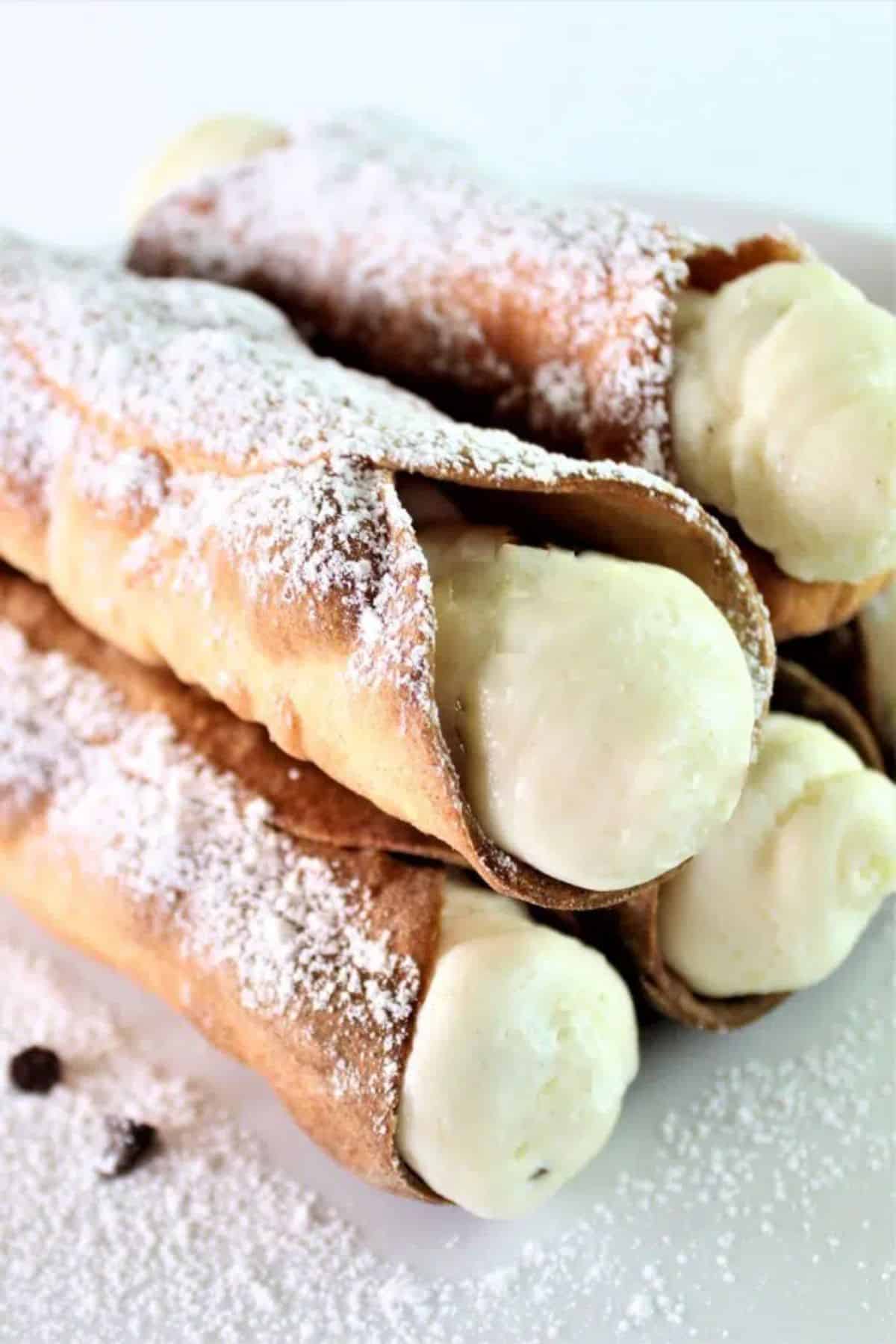 Dessert is served with this mind-blowing gluten-free cannoli recipe. Cannoli is a classic Sicilian dessert consisting of fried pastry dough stuffed with a sweet ricotta cheese filling.
Every bite has an audible and satisfying crunch that's well-balanced with a creamy filling.
You'll love how this recipe yields between 20 to 40 cannolis with less than an hour of cook and prep time. Whether you're serving guests or want a tasty treat, this recipe is well worth your time and attention.
9. Almond Ricotta Cake
What do you get when you combine gluten-free almond flour and creamy ricotta cheese? An incredible almond ricotta cake.
Every mouth at the table will love how the almond and vanilla flavors pair well with creamy ricotta cheese. What's more? You only need around 20 minutes to prepare this dessert and can let it bake while you enjoy a group meal.
Even if you're not an experienced baker, this almond ricotta cake recipe is sure to be a hit with dinner guests because it's simple to make and has an ideal balance of sweetness and creaminess.
10. Tender and Flaky Gluten-Free Ricotta Biscuits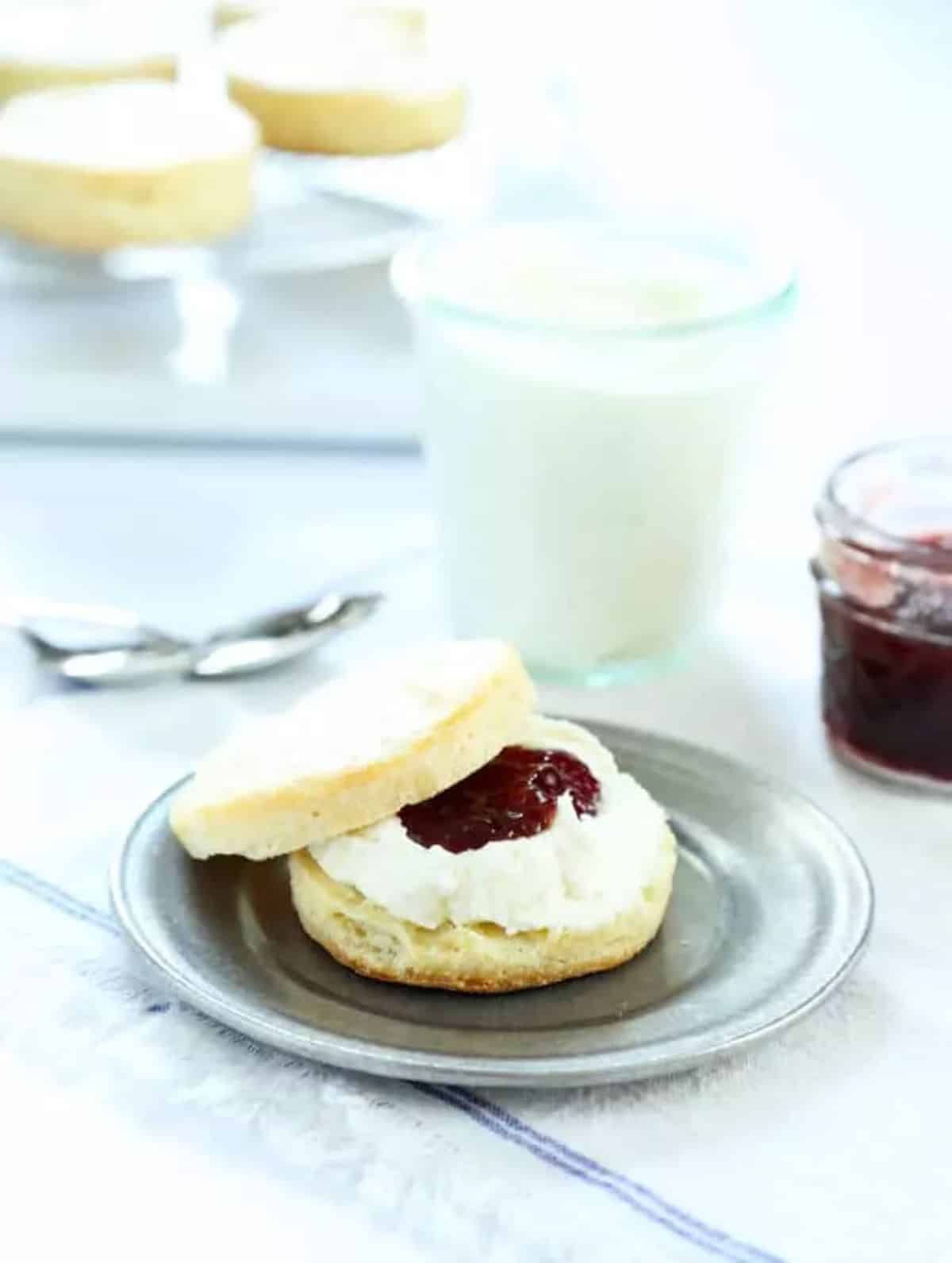 If you're searching for one of the best gluten-free recipes with ricotta cheese, make these tender and flaky gluten-free ricotta biscuits ASAP.
These biscuits or scones veer from traditional recipes because they use ricotta cheese instead of buttermilk. The results are a flaky, tender, and decadent treat that pairs with coffee or tea.
Feel free to serve these gluten-free biscuits as a sweet snack with jam on top or cover them in gravy as part of a savory meal.
11. Our Favorite Ricotta Cheese Cookies (Gluten-Free)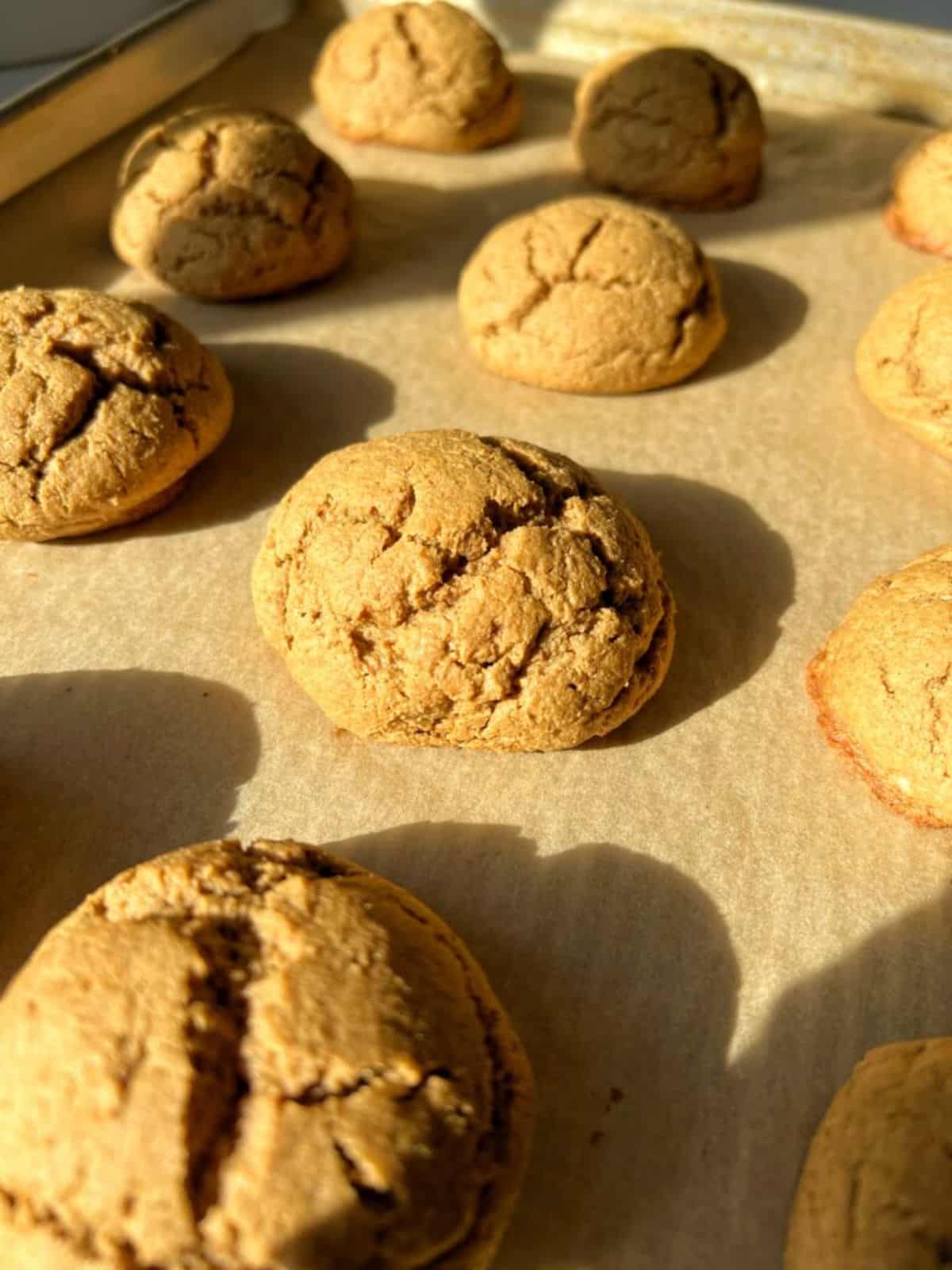 Cook up something new and exciting with this gluten-free ricotta cheese cookie recipe with zero refined sugar. Instead of refined sugar, this recipe calls for coconut sugar and vanilla that adds a flavorful sweetness you'll crave more of.
While cookies and cheese may not sound like the ideal pairing, this recipe is incomplete without the addition of ricotta cheese. The ricotta transforms the texture of these cookies so that they're tender and cakey with every bite.
12. Gluten-Free Lemon Ricotta Muffins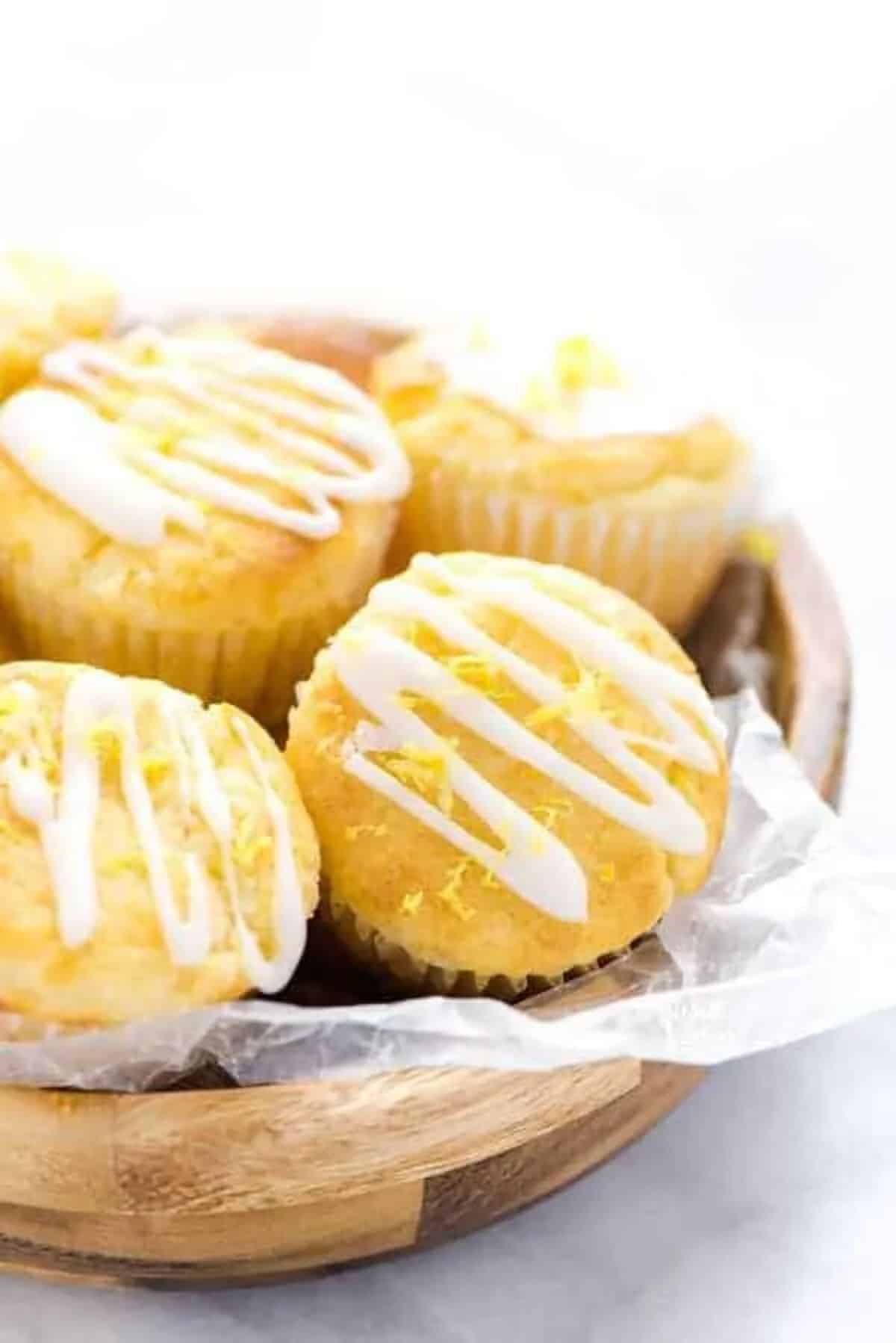 Delight in the lemony taste and creamy and moist texture of this gluten-free lemon ricotta muffins recipe. Apart from sugar and gluten-free flour, the two main ingredients are lemon juice and ricotta cheese for a tangy and creamy taste with every bite.
One of the best things about this recipe is that you can freeze these muffins before topping them with a sweet and lemony glaze so that you have a quick go-to tasty treat whenever you get a craving for something sweet.
13. Gluten-Free Ricotta Cake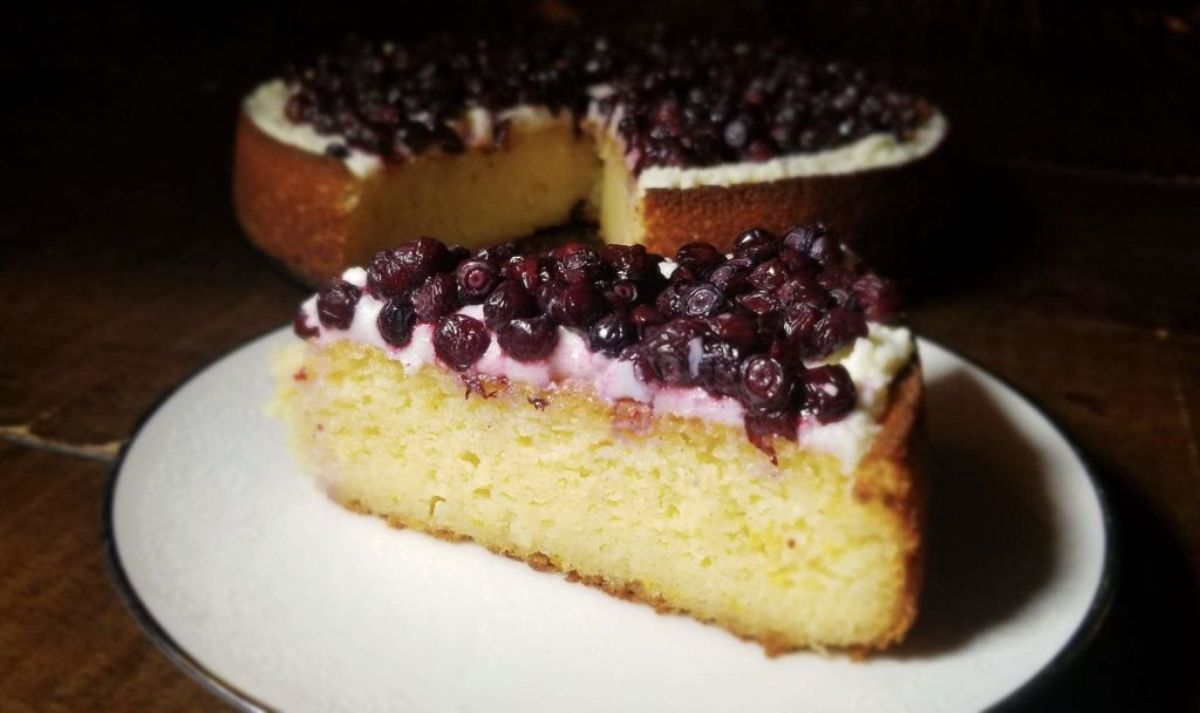 This gluten-free ricotta cake is one of the best gluten-free recipes with ricotta cheese. You only need 15 minutes to prep this cake and can let it bake while you entertain guests or enjoy a meal together. Once the oven dings, everyone will be excited to try a piece.
Not only is every bite creamy and satisfying, but this recipe is extremely versatile. You can prepare this delicious cake with any of your favorite toppings like whipped cream, berries, or a chocolate drizzle.
14. Gluten-Free Mushroom and Ricotta Pizza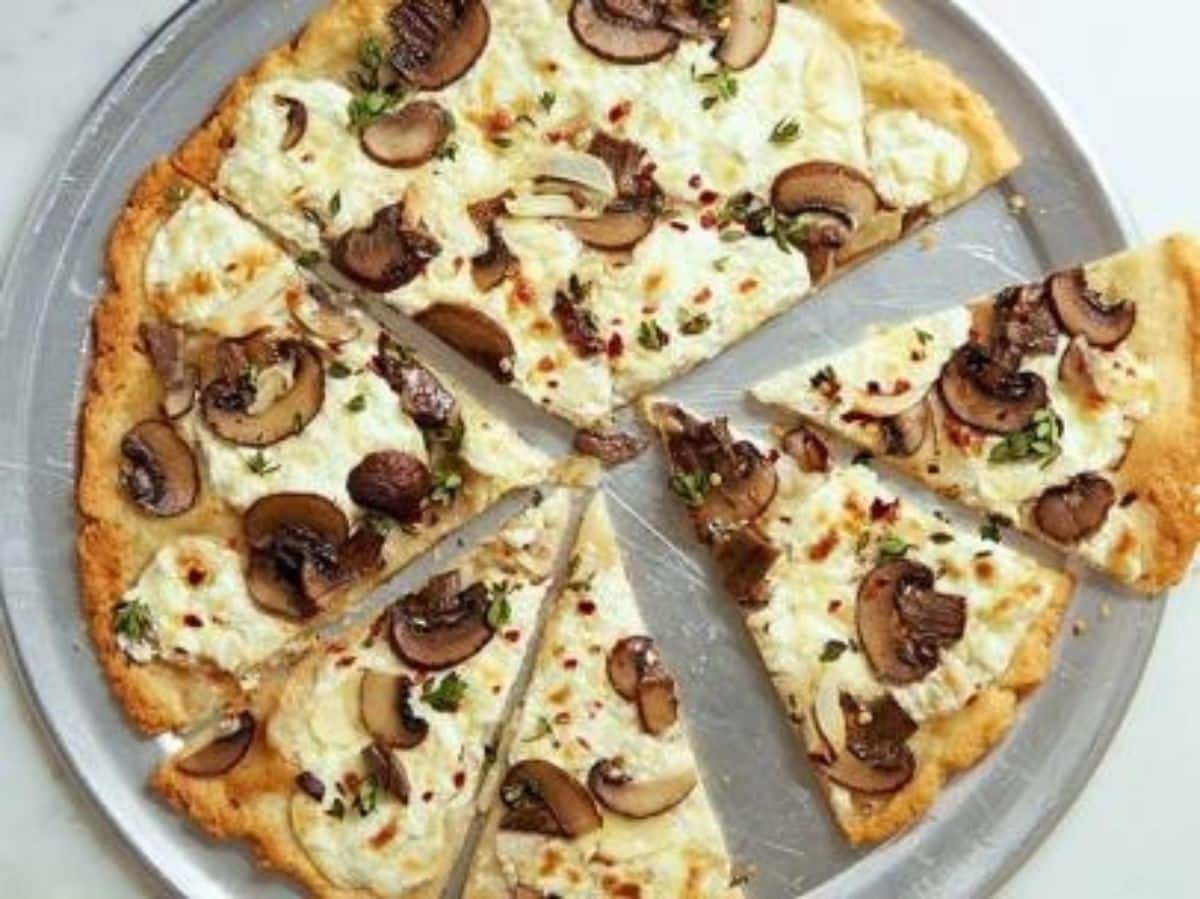 Why order pizza when you can easily prepare a gourmet gluten-free mushroom and ricotta pizza in the comfort of your home?
This vegetarian-friendly pizza uses potato-based dough for a crunchy crust that is 100% gluten-free. The dough uses honey to add a dash of sweetness that compliments the cheesy toppings.
The top of this pizza recipe features creamy and gooey mozzarella and ricotta cheese that perfectly balance the earthy flavors and aromas of thinly sliced mushrooms.
15. Gluten-Free Ravioli With Ricotta and Spinach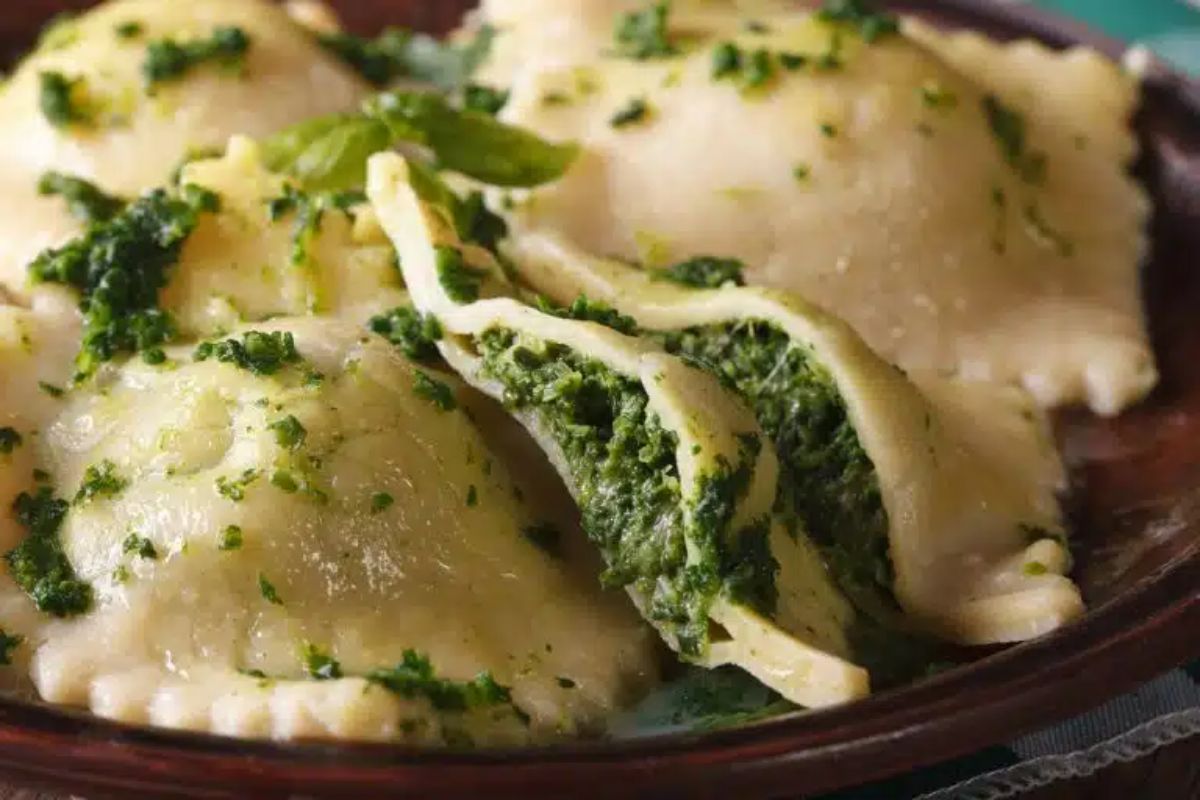 Last but not least, this gluten-free ravioli with ricotta and spinach recipe is one of the tastiest gluten-free recipes with ricotta cheese.
These handmade ravioli feature a delightful filling made with pureed spinach, parmesan cheese, ricotta cheese, and aromatic spices like nutmeg.
One of the best things about this recipe is that you can double or triple the recipe to create a big batch and freeze your homemade pasta, so you always have something delicious to eat when hunger strikes.
The Final Bite
Try making any of these 15 incredible gluten-free recipes with ricotta cheese next time you want something creamy and delicious for lunch, dinner, or dessert.
From cheesecake to cheesy lasagna to ricotta pancakes, this versatile cheese will be one of your new go-to dairy products.
Save this post of mouthwatering gluten-free ricotta cheese recipes for when you need a pinch of cooking inspiration.