Gluten free sticky garlic noodles are so good that you'll be licking your bowl. Plus, they come together in just 15 minutes!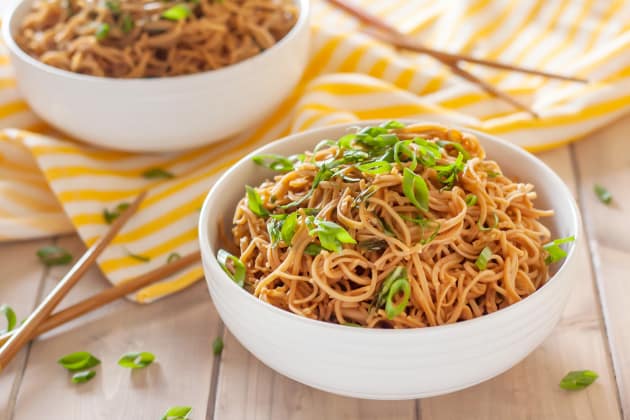 I know I'm not alone when I say that when it's time to make dinner, I find myself gravitating towards quick and easy meals, like my gluten free ten minute microwave enchiladas. I can't help it.
Even though I love being able to dedicate an evening to cooking a stellar meal, I just don't have the time for that during the week.
There are a lot of reasons why this gluten free sticky garlic noodle recipe is so great. It has everything you need in very few steps.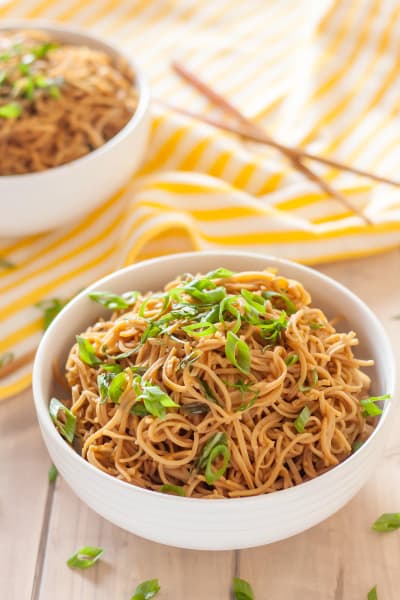 One of the highlights of this meal is the noodles. I don't use regular gluten free noodles for this recipe; this calls for gluten free bean spaghetti. It has a good bite to it, and the noodles provide you with protein, so no additional protein is necessary to add.
I find that whenever I don't add a protein to a meal, I feel like it's incomplete and I feel a little guilty. And while this recipe isn't guilt free, I definitely have the ease of knowing it's not straight carbs either.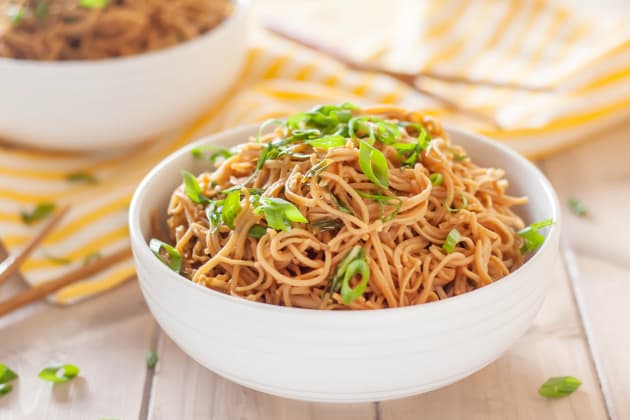 But the real star of the show here? The sticky garlic sauce.
You can cook the sauce while the bean spaghetti is cooking. And this sauce is so good, that I reserve a little extra for my bowl. After everyone else has their bowl, I add the extra sauce to mine.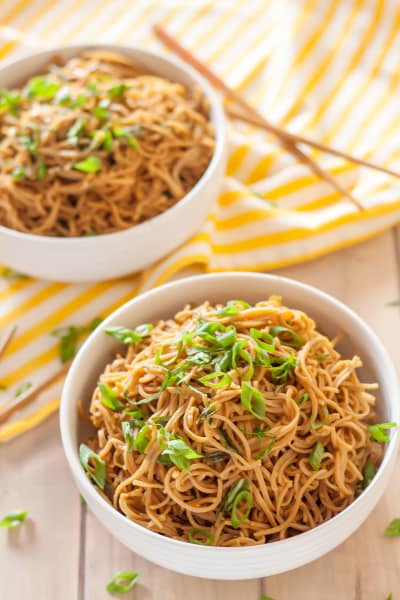 Guilty pleasure? Most definitely. And so worth it.
And if you find yourself with a little bit of extra time after these gluten free sticky garlic noodles (you will, you'll definitely find yourself with some extra time after you've finished cooking this), then you have time to make a dessert. A little treat to get you through the rest of the week. Because you deserve it. So make some cookies, or my gluten free red velvet cake, and really enjoy your dinner tonight.