Side dishes can add a lot of flavor to the main course, highlighting existing tastes or adding them to a dish. A gluten-free diet doesn't restrict you from enjoying side dishes brimming with flavors.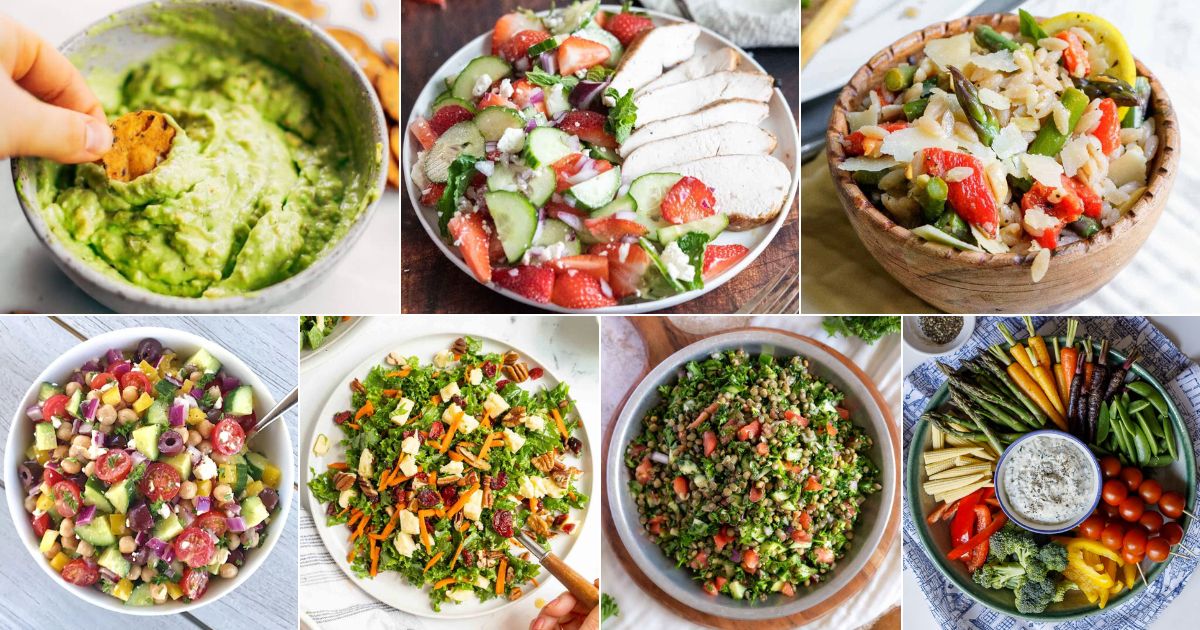 When considering what foods you can eat on this diet, this list of gluten-free cold side dishes gives you plenty of choices for refreshing picnic ideas, accompaniments for summer meals, and dishes that don't require heating before serving. So read on to discover the best gluten-free sides around.
Jump to:
1. Gluten-Free Southwest Pasta Salad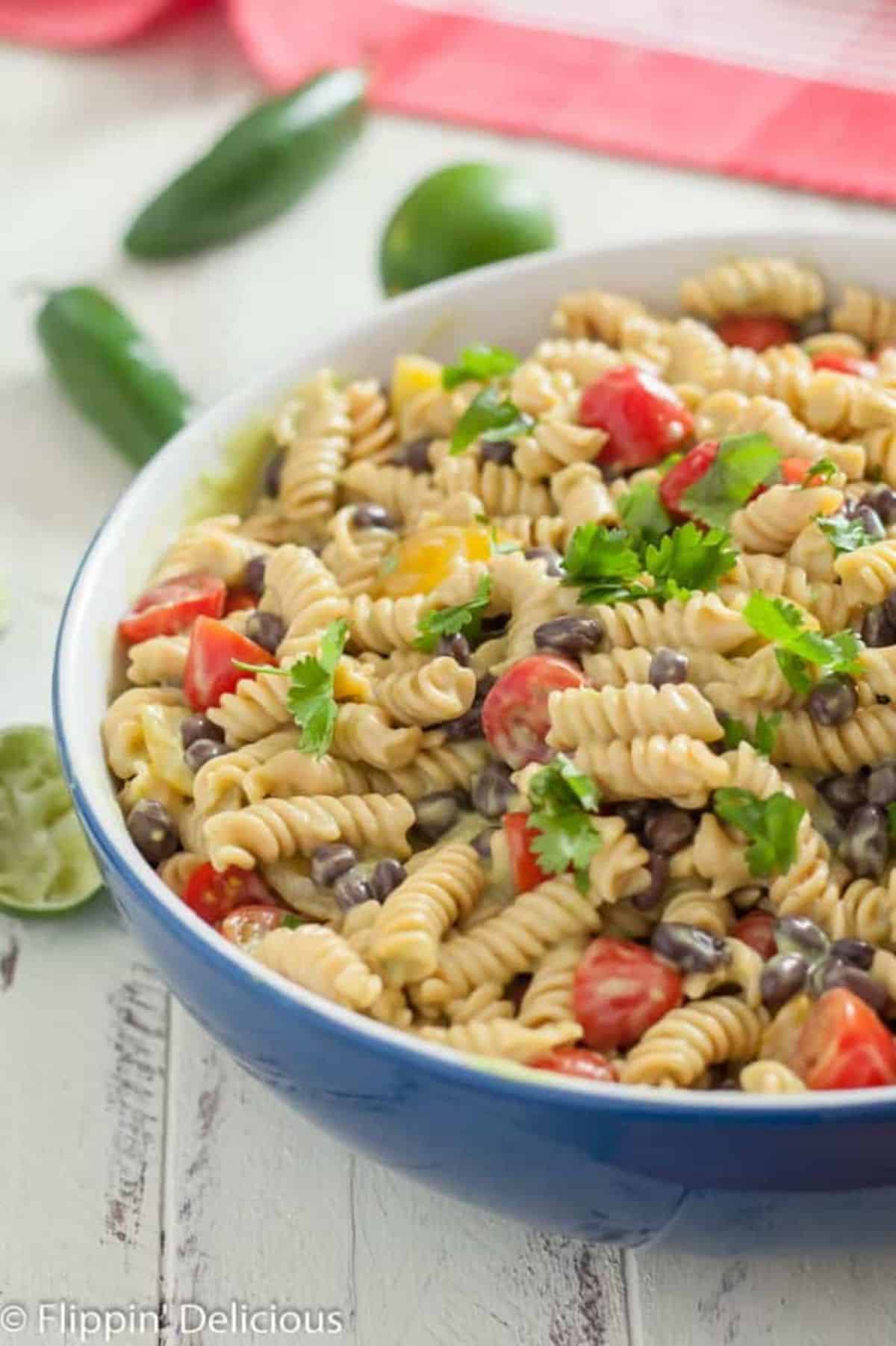 When it comes to gluten-free cold side dishes, pasta salad is a must. Plus, it's easy to whip up a batch of this side for a potluck or to keep in the fridge for a quick meal. This recipe for Gluten-Free Southwest Pasta Salad includes a creamy avocado dressing.
2. Gluten-Free Pasta Salad with Pumpkin Seed Pesto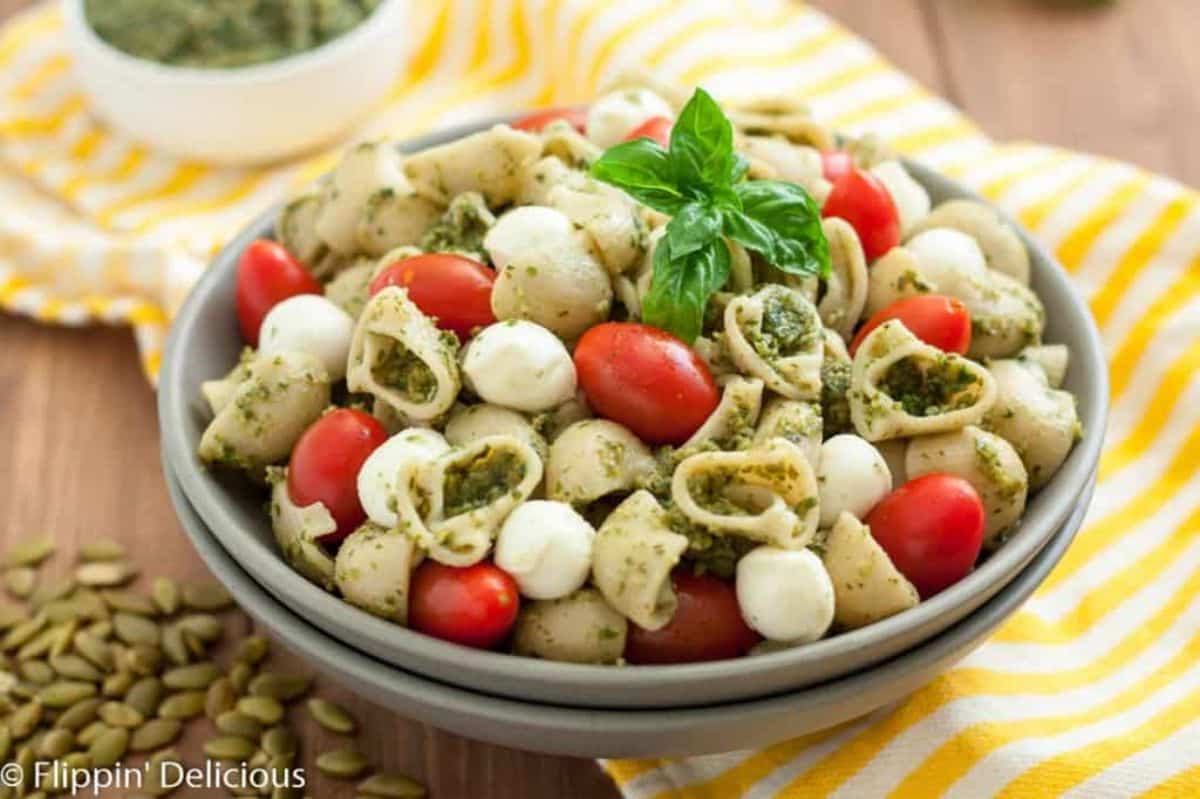 Featuring a uniquely flavored pesto dressing, this Gluten-Free Pasta Salad with Pumpkin Seed Pesto will become your lunch go-to. Instead of pine nuts, grind pumpkin seeds in the food processor before adding basil, garlic, and olive oil.
3. Hawaiian Macaroni Salad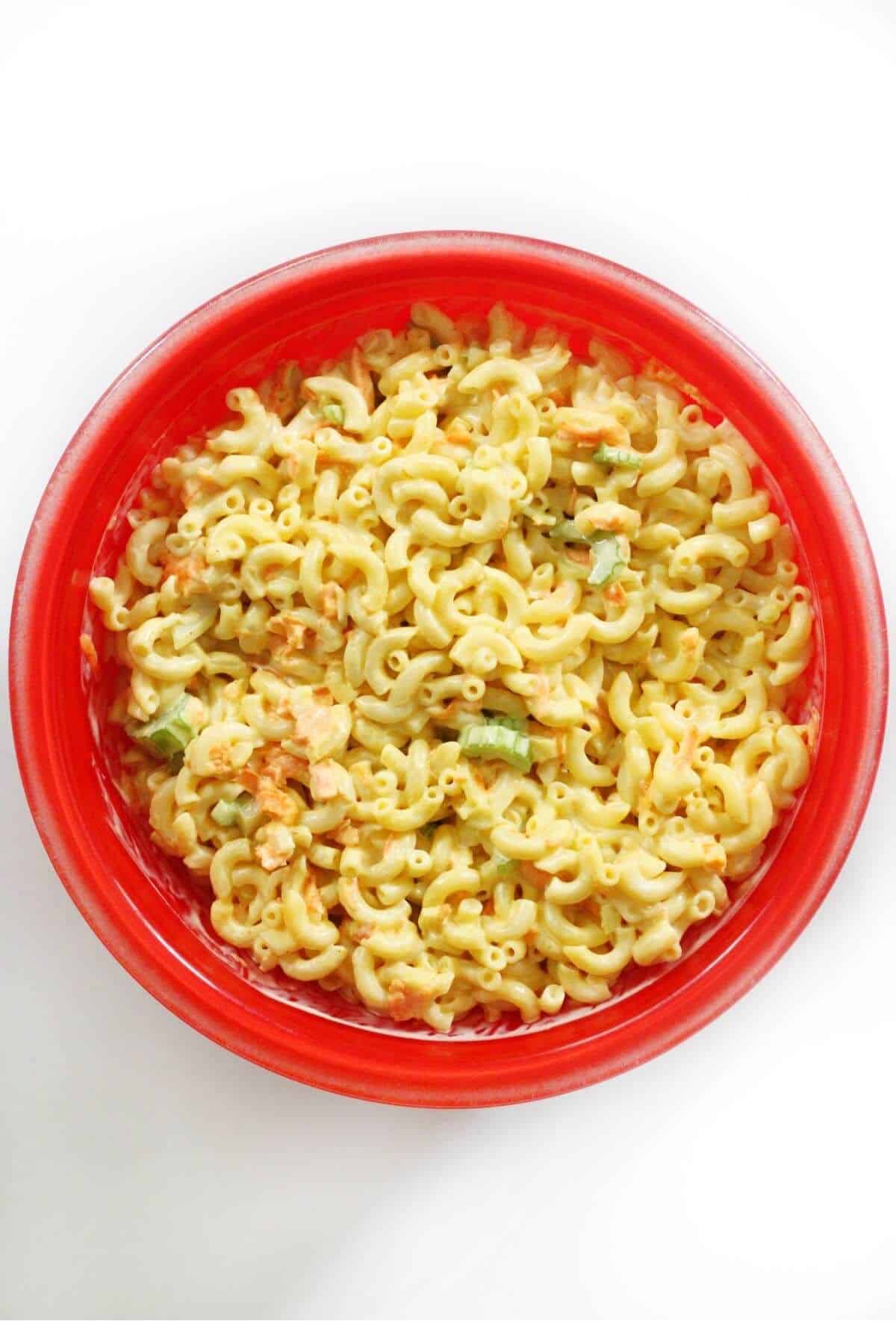 This side stands out from other pasta salad recipes with its perfect mix of creamy and tangy flavors. To make Hawaiian Macaroni Salad use gluten-free macaroni and toss it with vegan mayo, sweet onion, carrot, and celery. The fresh flavor from the veggies and subtle sweetness make this meal.
4. Cranberry Sauce with Cider and Orange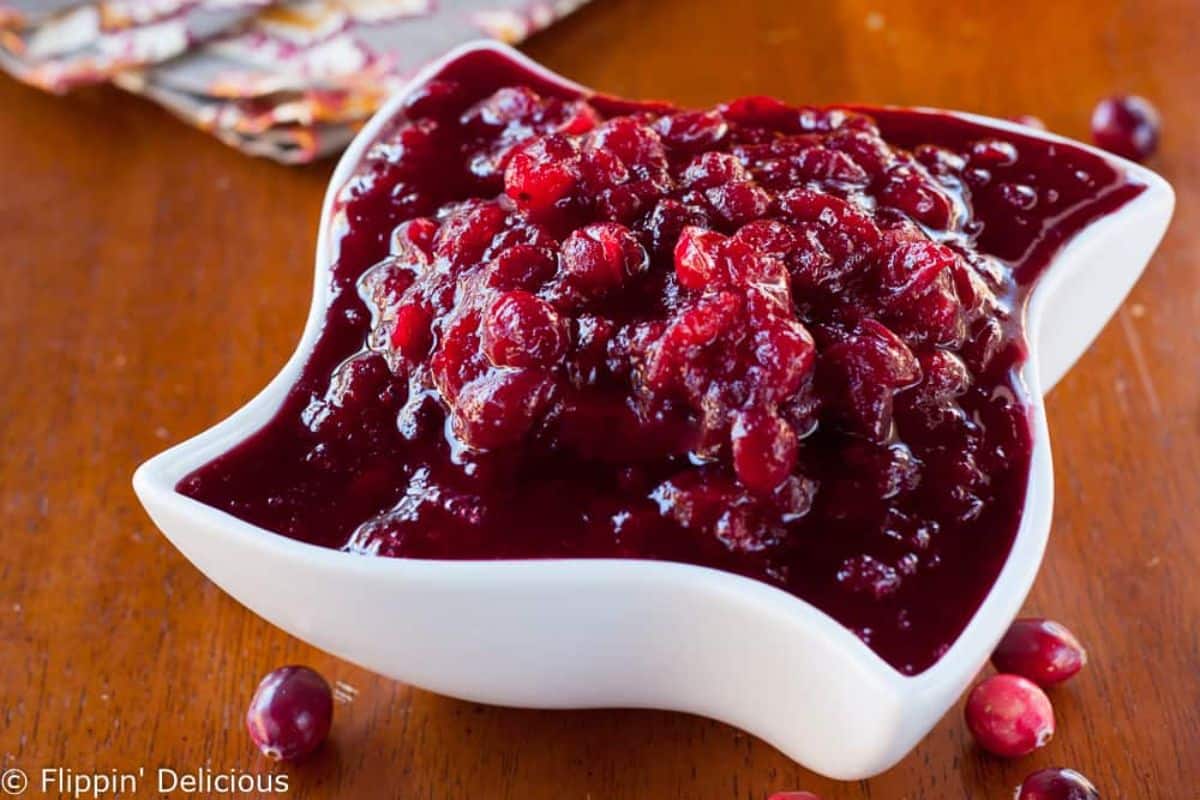 Most people think of cranberries as an autumn dish, but Cranberry Sauce with Cider and Orange has the fresh flavors you want in a cold side dish for summer. You can use it as a sandwich spread, mix it with yogurt, or mix it into a smoothie or fruit punch.
5. Avocado Lime Dip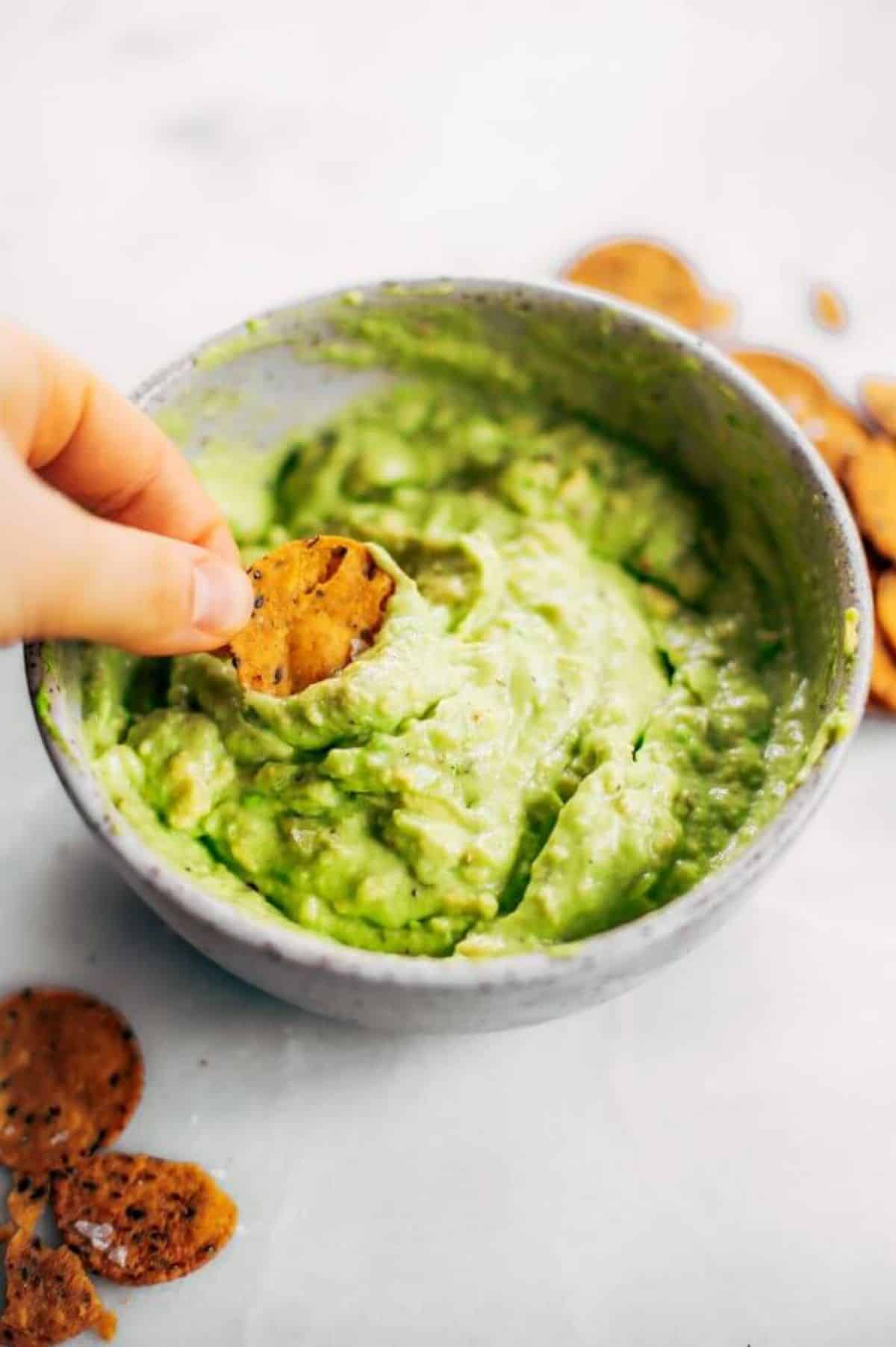 You might feel tempted to eat this delicious Avocado Lime Dip by itself. It's a great dip for veggie sticks or gluten-free crackers that is easy to make and requires just two avocados, coconut milk, lime juice, garlic, and sea salt.
6. Chipotle Mango Salsa with Vegan Nachos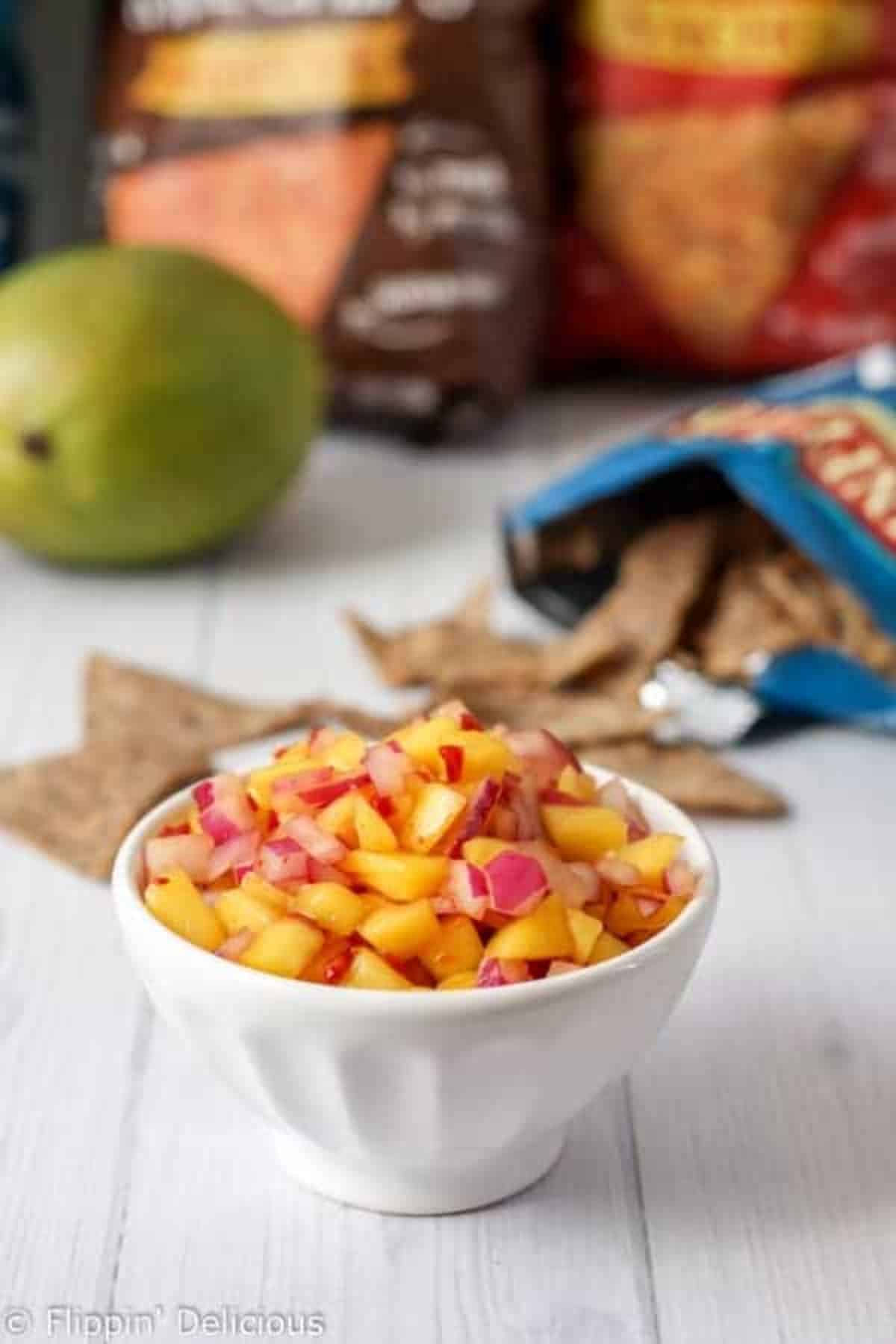 You'll crave Chipotle Mango Salsa with Vegan Nachos as a meal, snack, or side. The salsa uses red onion, mangos, and chipotle pepper for a sweet heat. Dip gluten-free crackers, tortilla chips, or veggies in, or add a dollop of this salsa to a sandwich or entree.
7. Cowboy Caviar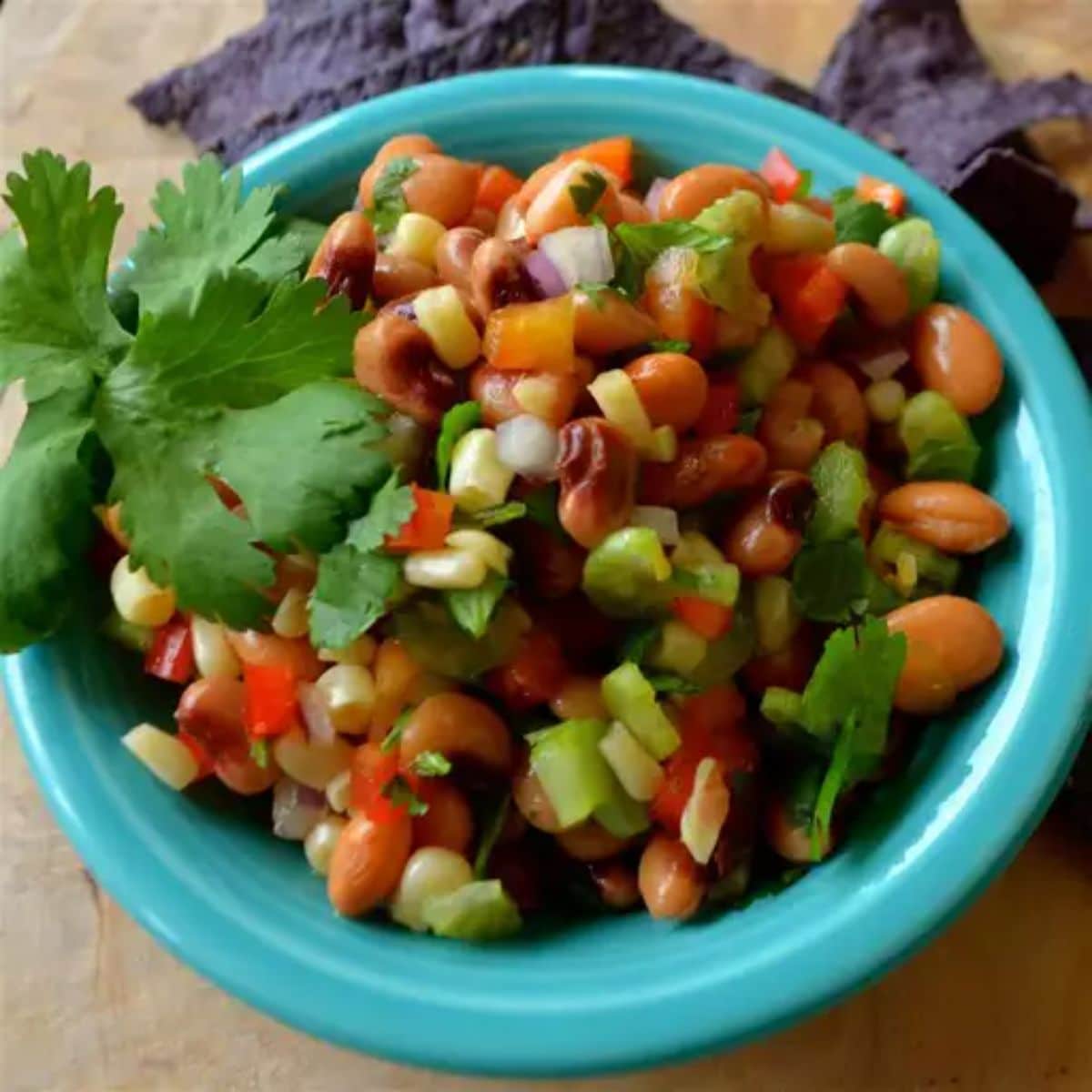 A cute name for a bean salad that merges several flavors into a delicious side, Cowboy Caviar works with any main dish or is a perfect dip for gluten-free chips. To make this salad, mix pinto beans, black-eyed peas, onion, celery, and bell pepper, and enjoy.
8. Crudite Platter with Sour Cream Dip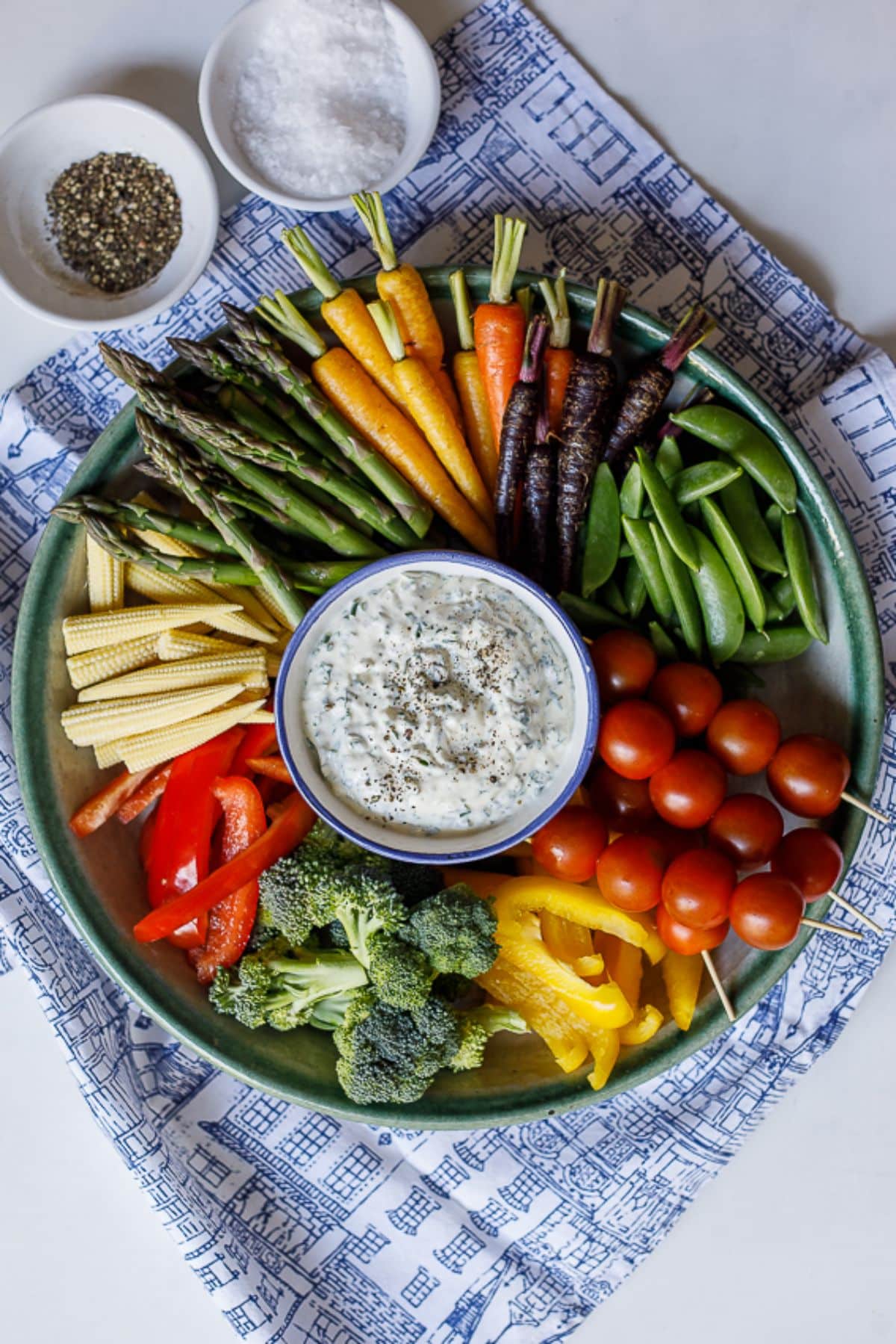 Here is a filling, healthy side dish that's so easy to whip up. Crudite Platter with Sour Cream Dip uses sour cream or Greek yogurt with parsley, chives, and garlic powder. Mix and serve with carrots, broccoli, asparagus, and other fresh veggies and watch the crowd gather.
9. House Salad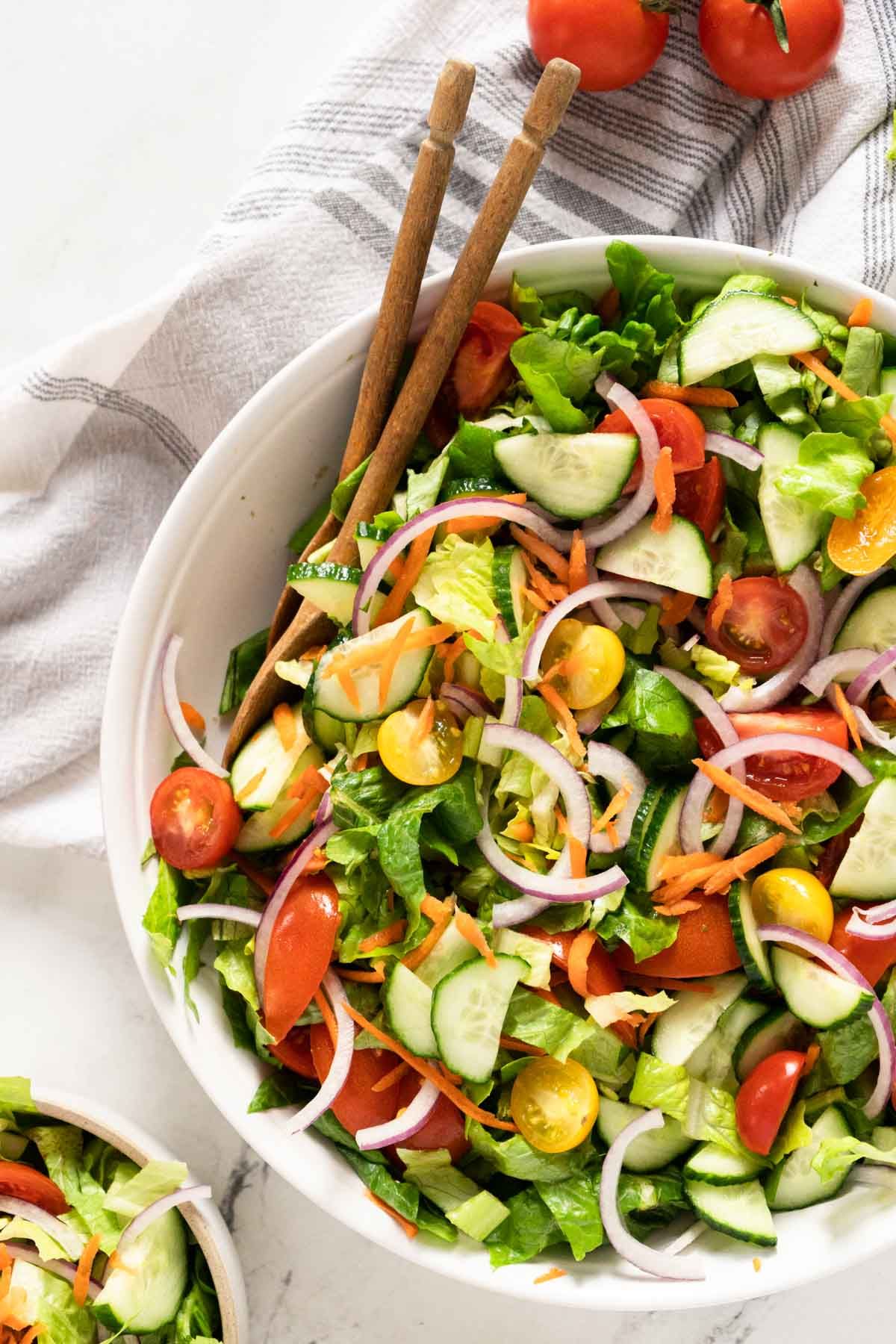 A House Salad may sound basic, but it is the quintessential cold side dish that gives you plenty of fresh vegetables for a healthy meal. Add your favorite lettuce, and top it with shredded carrots, diced tomatoes, cucumber slices, and onion.
10. The Best Beet Salad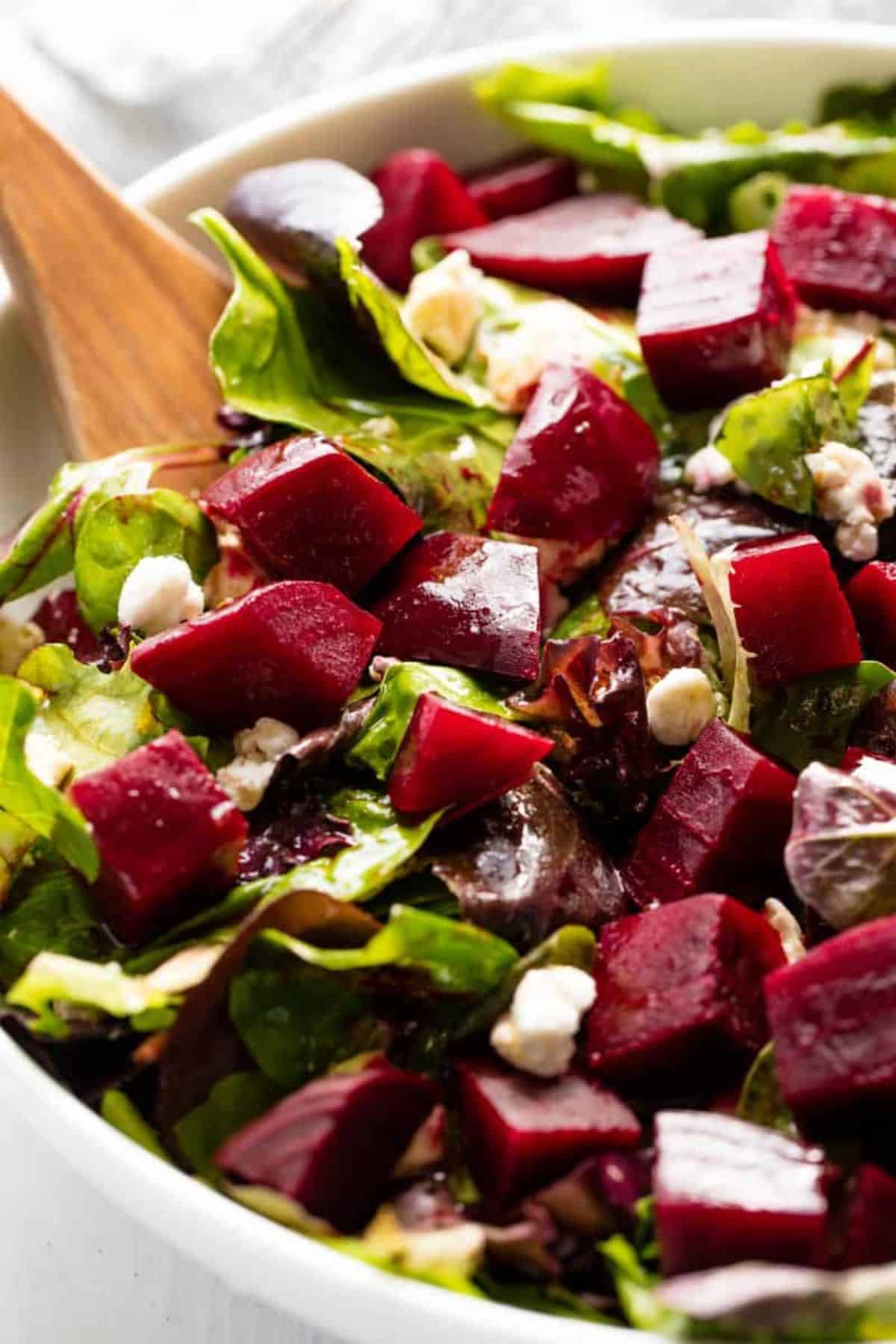 Beets have an earthy flavor. They are an acquired taste, yet even if they aren't you're favorite, you have to try the Best Beet Salad. Mix cubed beets with your favorite lettuce and goat cheese before topping the salad with a mouth-watering orange-balsamic vinaigrette. We think this beet salad will have you craving this veggie.
11. Beet and Grapefruit Salad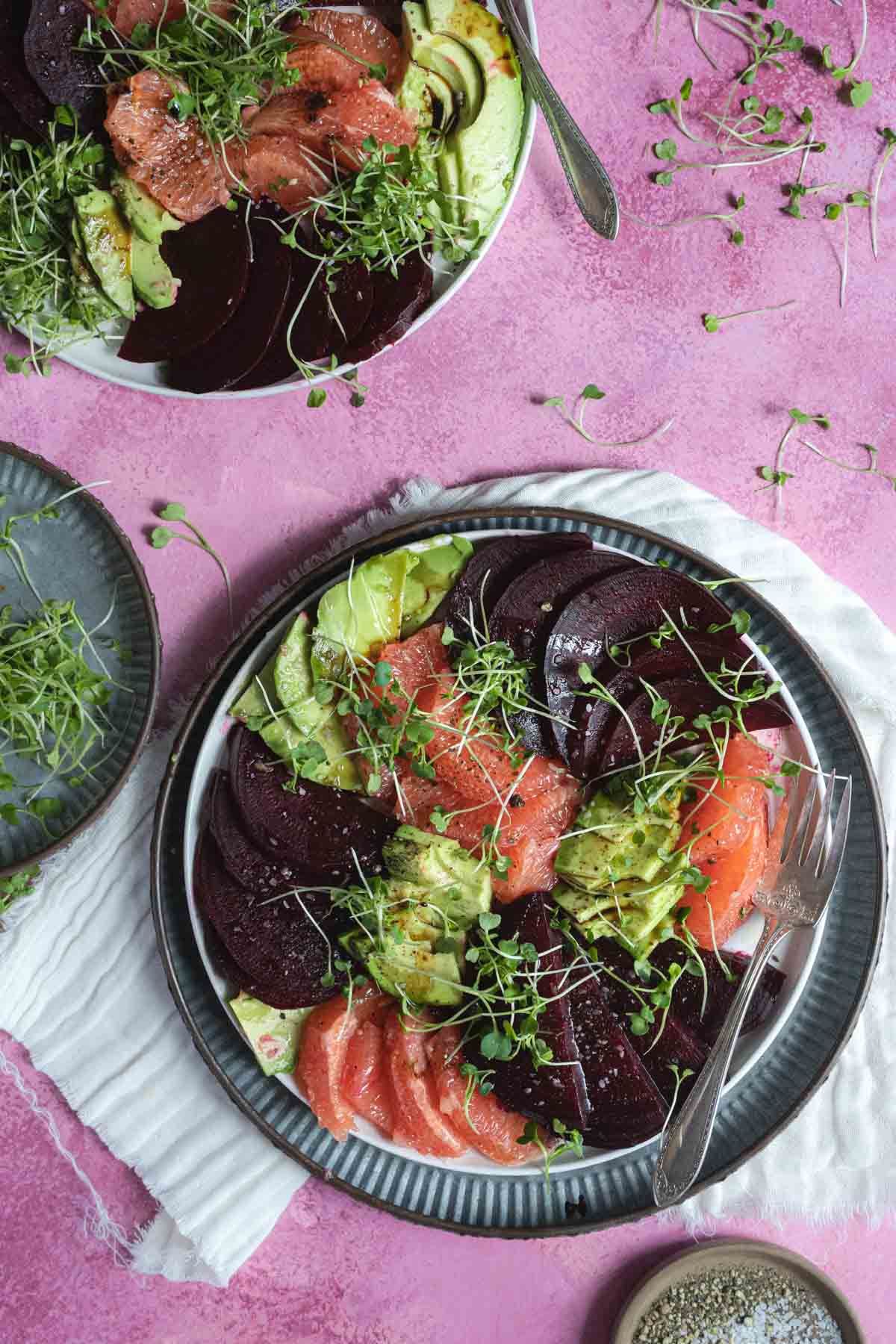 More beets? Well, we said you'd crave them. Beet and Grapefruit Salad is the recipe to try next. With loads of freshness from chilled beets, grapefruit, avocado, and microgreens, drizzle with olive oil and balsamic vinegar for a savory dish you'll enjoy.
12. Kale and Cranberry Salad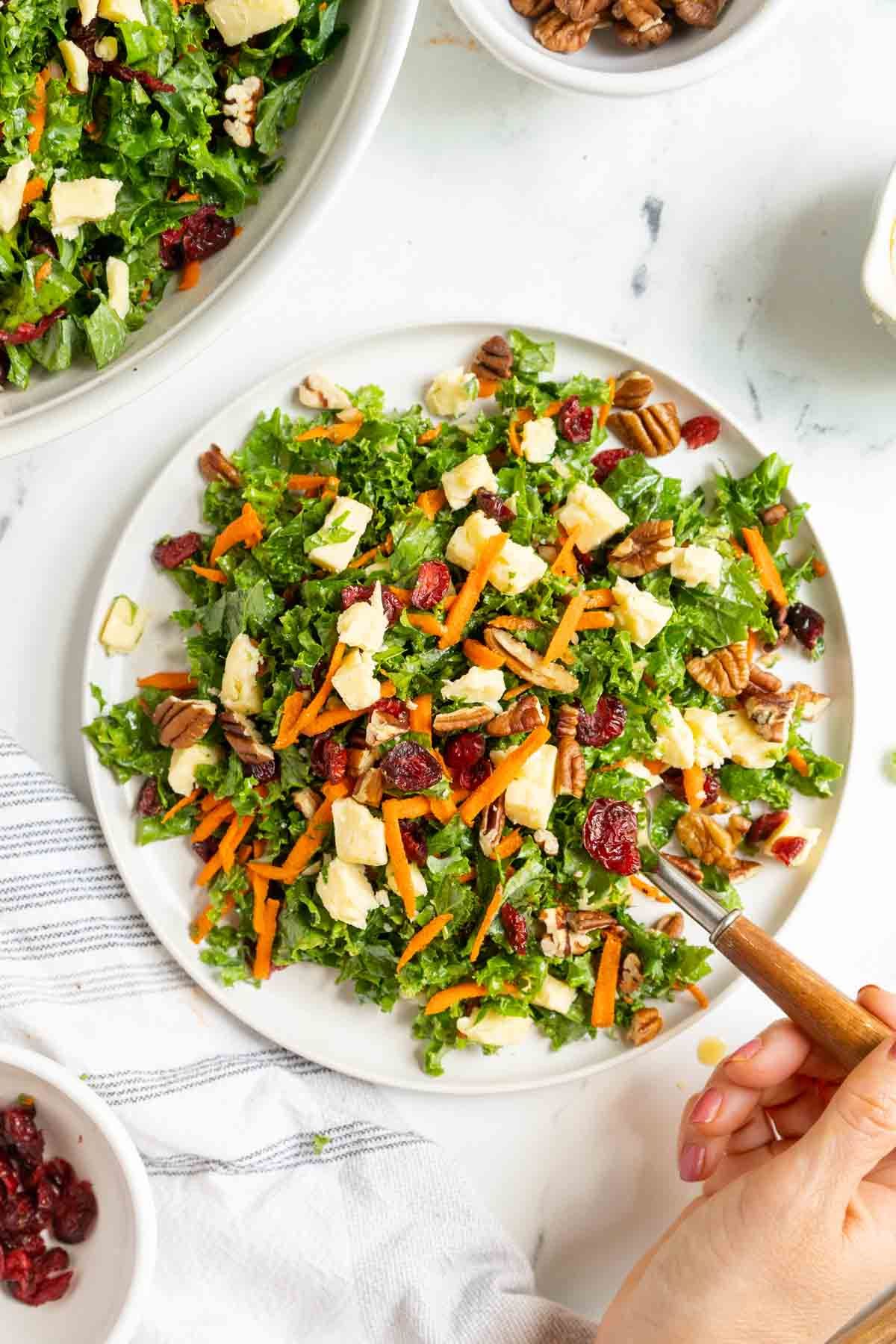 A simple side dish to make and serve as-is, or level it up by adding chicken to make Kale and Cranberry Salad a full meal. Use kale as your lettuce for this salad, topped with pecan pieces, shredded carrots, cranberry, and a sprinkling of cheddar cheese.
13. Shaved Brussels Sprout Salad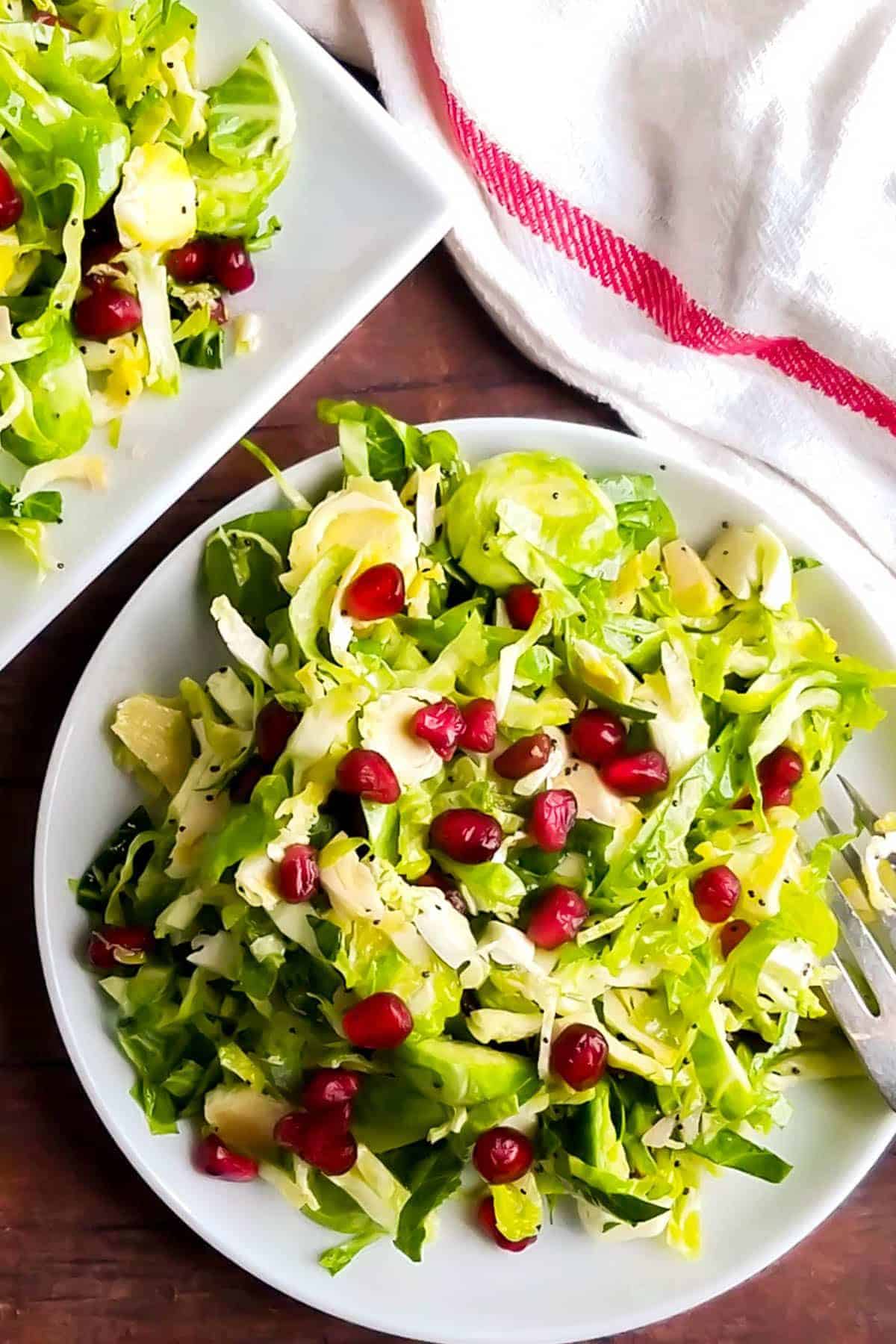 Salads are quick and delicious gluten-free cold side dishes, but sometimes you want to make them more unique. Shaved Brussels Sprout Salad uses a different type of greens for the lettuce. Dice the sprouts into thin slices and toss them to separate the layers. Add your favorite salad toppings and poppy seed dressing to highlight the Brussels sprout flavor.
14. Avocado Corn Salad
These veggies are filling, fresh sides, so combining them into this Avocado Corn Salad is a winning recipe. Add red onion, bell pepper, and cilantro to accentuate the natural flavors. A lime dressing adds a delicious tang to the side dish.
15. Lentil Tabbouleh Salad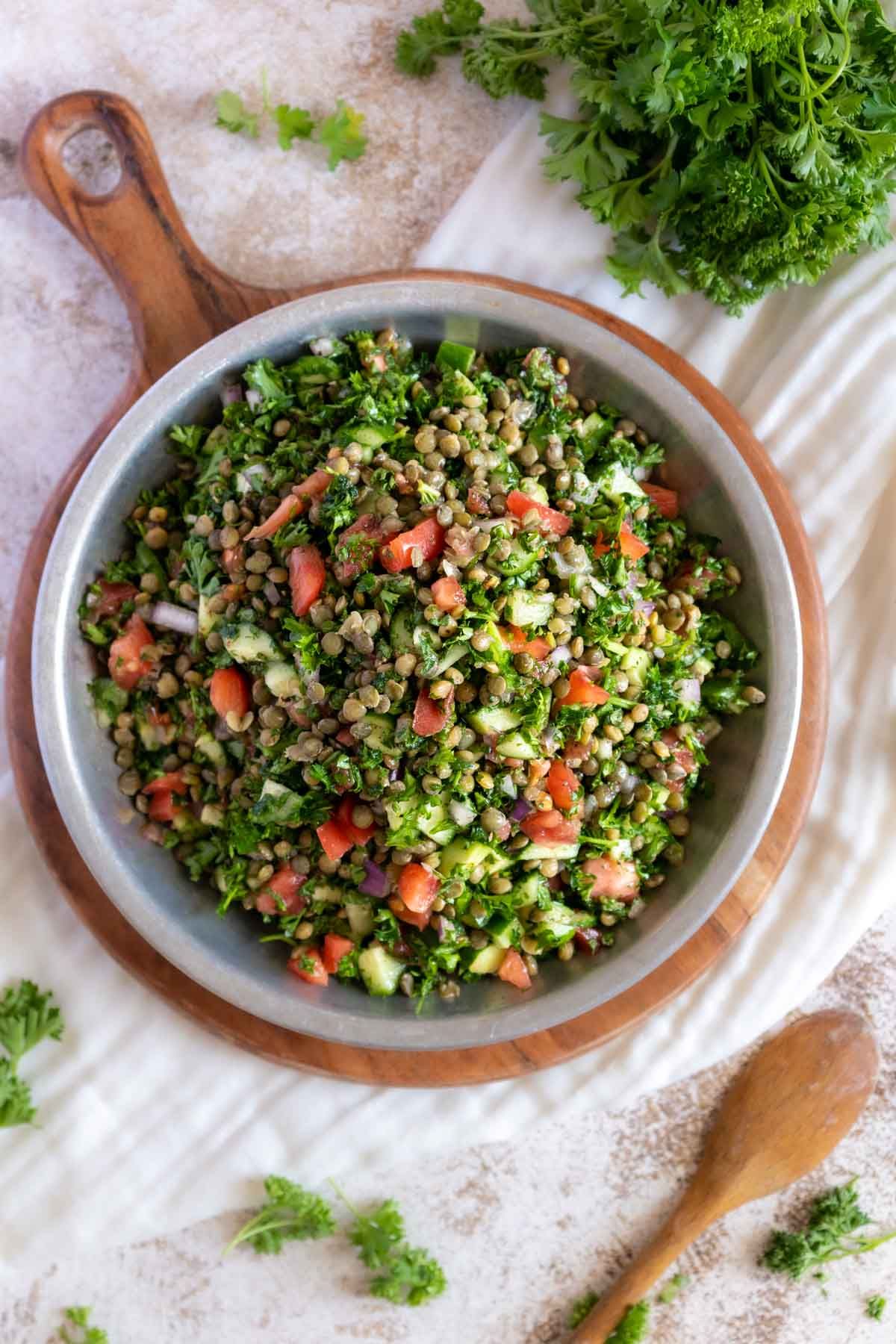 Savor this Mediterranean as a side, or scoop it up with gluten-free crackers. Lentil Tabbouleh Salad is easy to make. After cooking the lentils, add parsley, cucumber, tomatoes, red onion, and a splash of lemon juice.
16. Chopped Salad with Hatch Green Chile Vinaigrette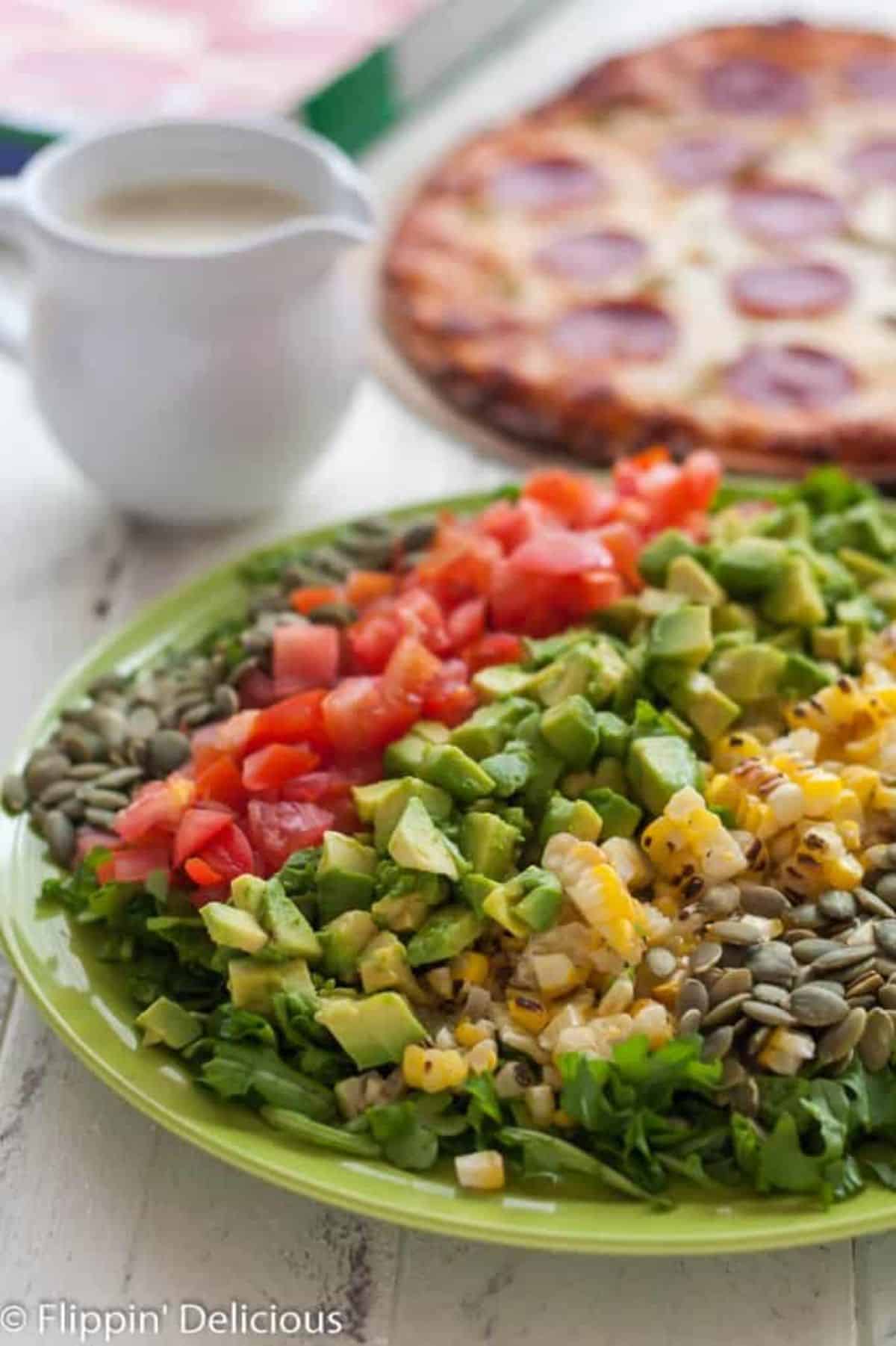 Elevate salad from a cold side dish by adding heat. By heat, we mean spice, like the green chili in this Chopped Salad with Hatch Green Chile Vinaigrette recipe. Use arugula or substitute your favorite lettuce, then add sweet corn, tomatoes, and avocados.
17. Lemon Orzo Salad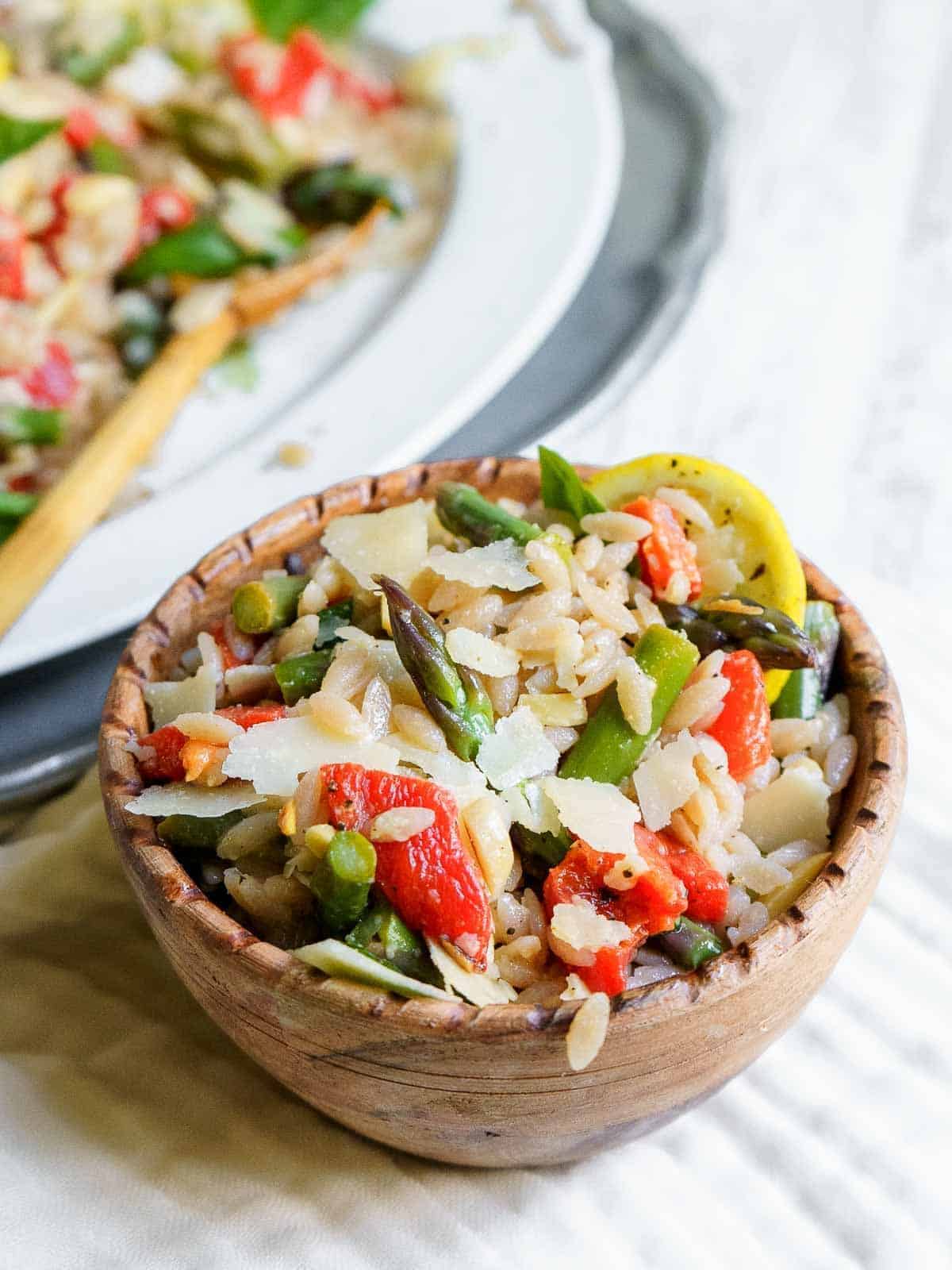 Lemon is a bright, delicious flavor for cold side dishes, so this Lemon Orzo Salad is a perfect recipe for picnics and warm weather. Make it in advance and keep it in the fridge to heighten the flavor of lemon, asparagus, and red pepper. Almonds add texture and subtle flavor.
18. Strawberry Cucumber Salad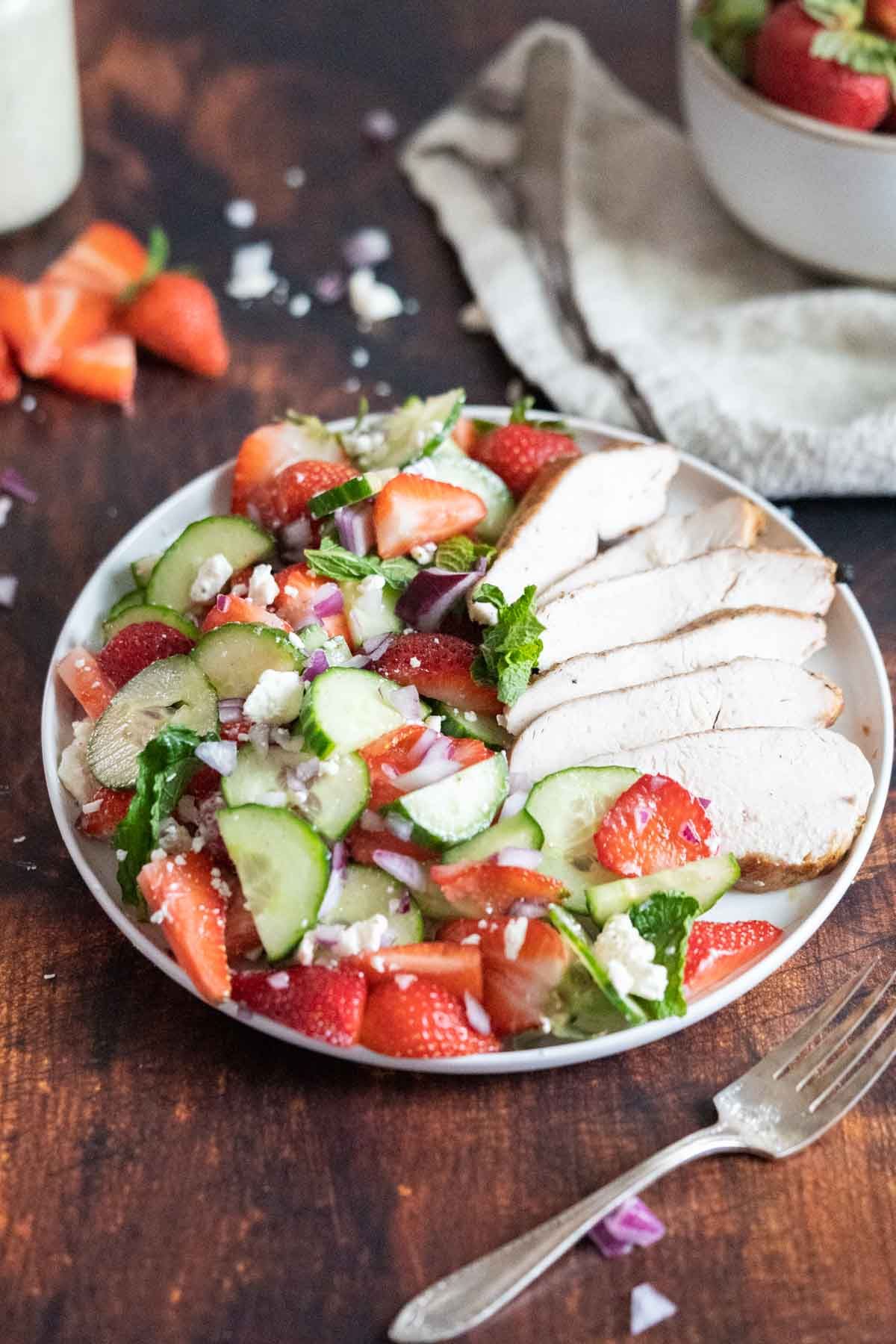 Adding fruit to a cold salad is a great way to bring a burst of tart sweetness. This Strawberry Cucumber Salad tastes light and fresh due to the high water content of the two main ingredients. Feta cheese levels out the tangy strawberries, and a poppy seed dressing adds a depth of flavor to the fresh vegetables. Include your favorite salad toppings and enjoy.
19. Cherry Tomato Salad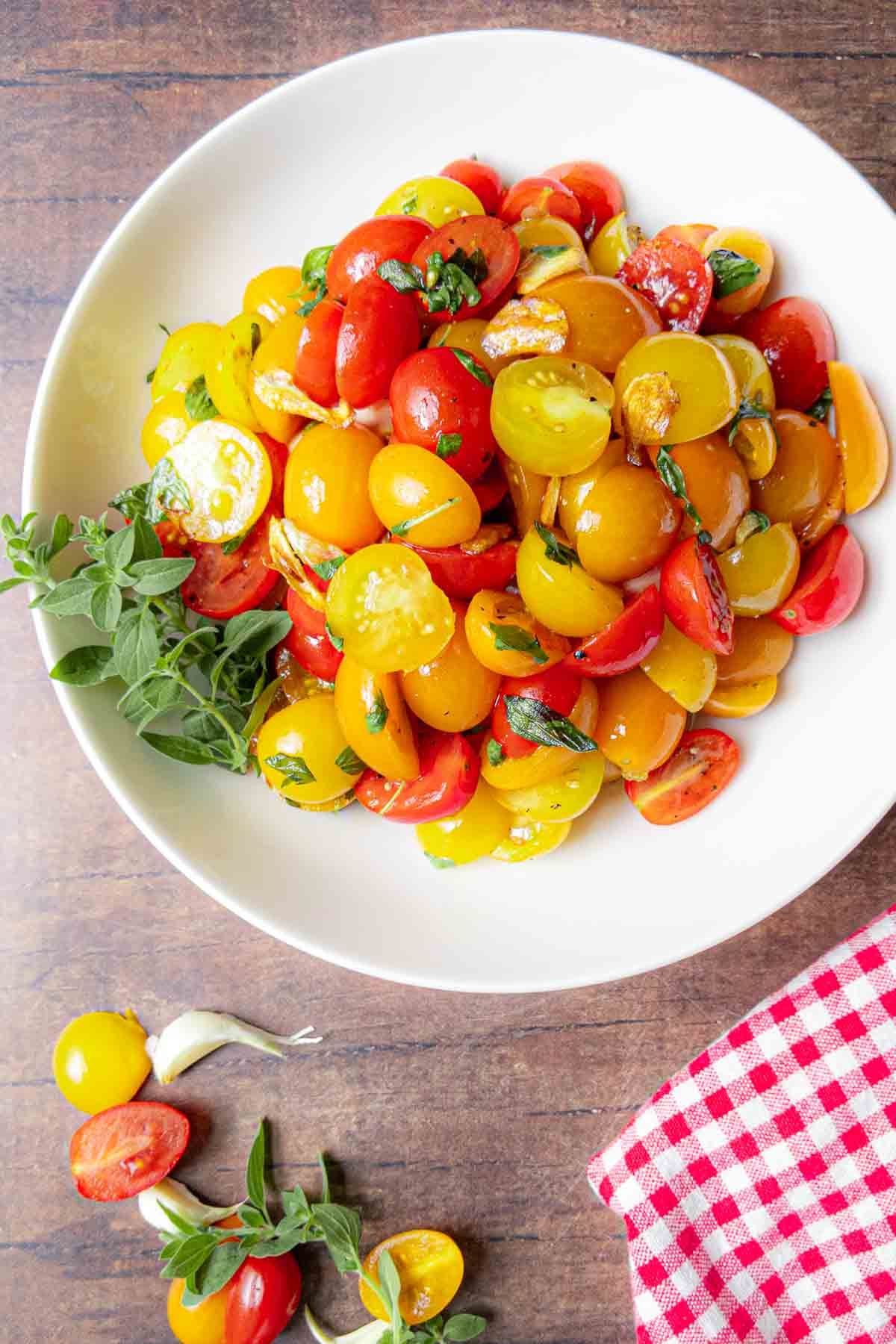 There are so many bright colors of cherry tomatoes, and you can use all of them in this Cherry Tomato Salad. Perfect for Caprese or pasta salad, just slice the tomatoes and toss them with olive oil and balsamic vinegar, then top it with garlic.
20. Greek Chickpea Salad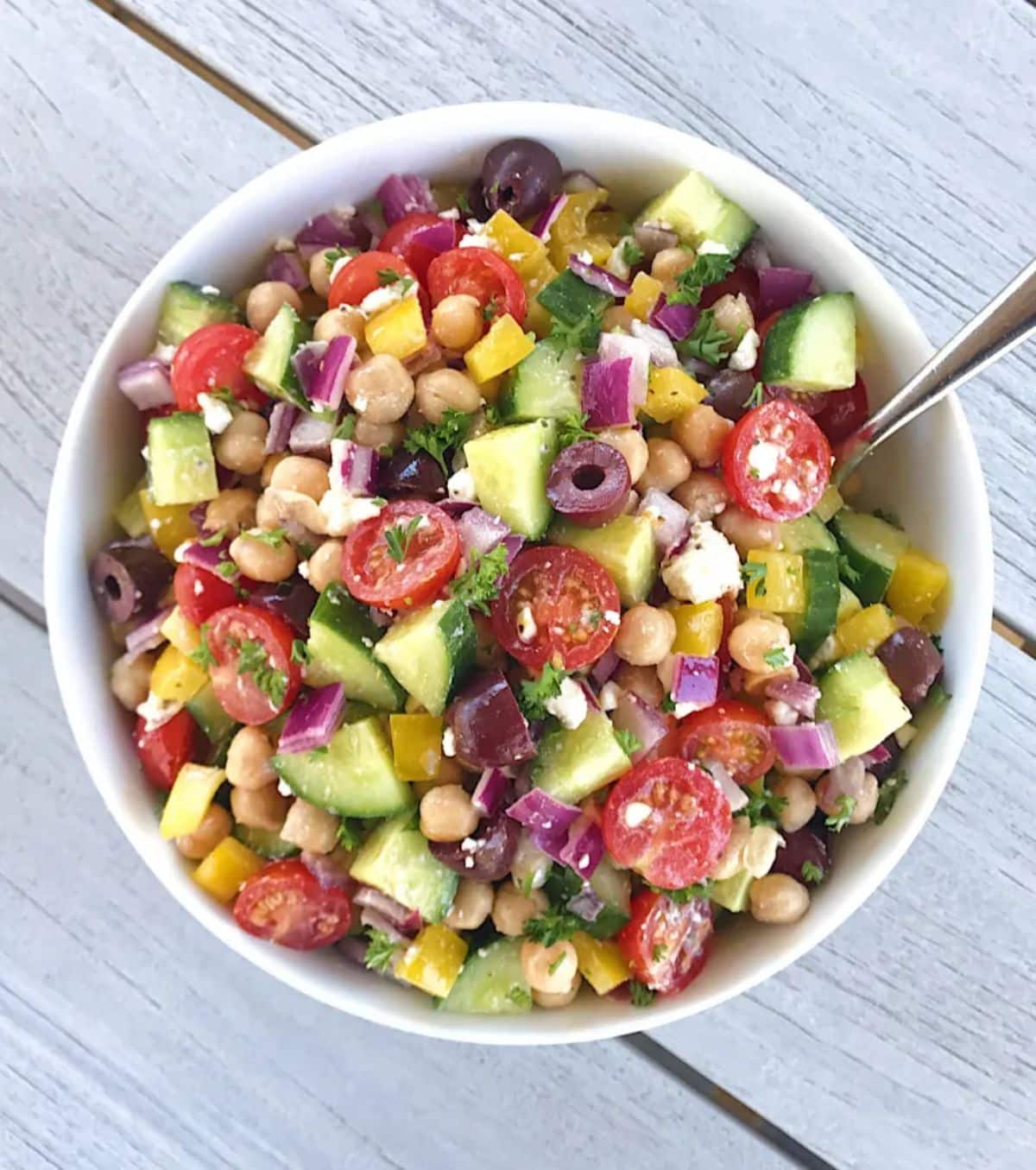 Chock full of fresh ingredients, including cucumber, yellow bell pepper, cherry tomatoes, red onion, and kalamata olives, Greek Chickpea Salad is a cold side dish everyone will love. Add chickpeas and crumbled feta to balance the intensity of the lemon vinaigrette.
21. Pickled Watermelon Radishes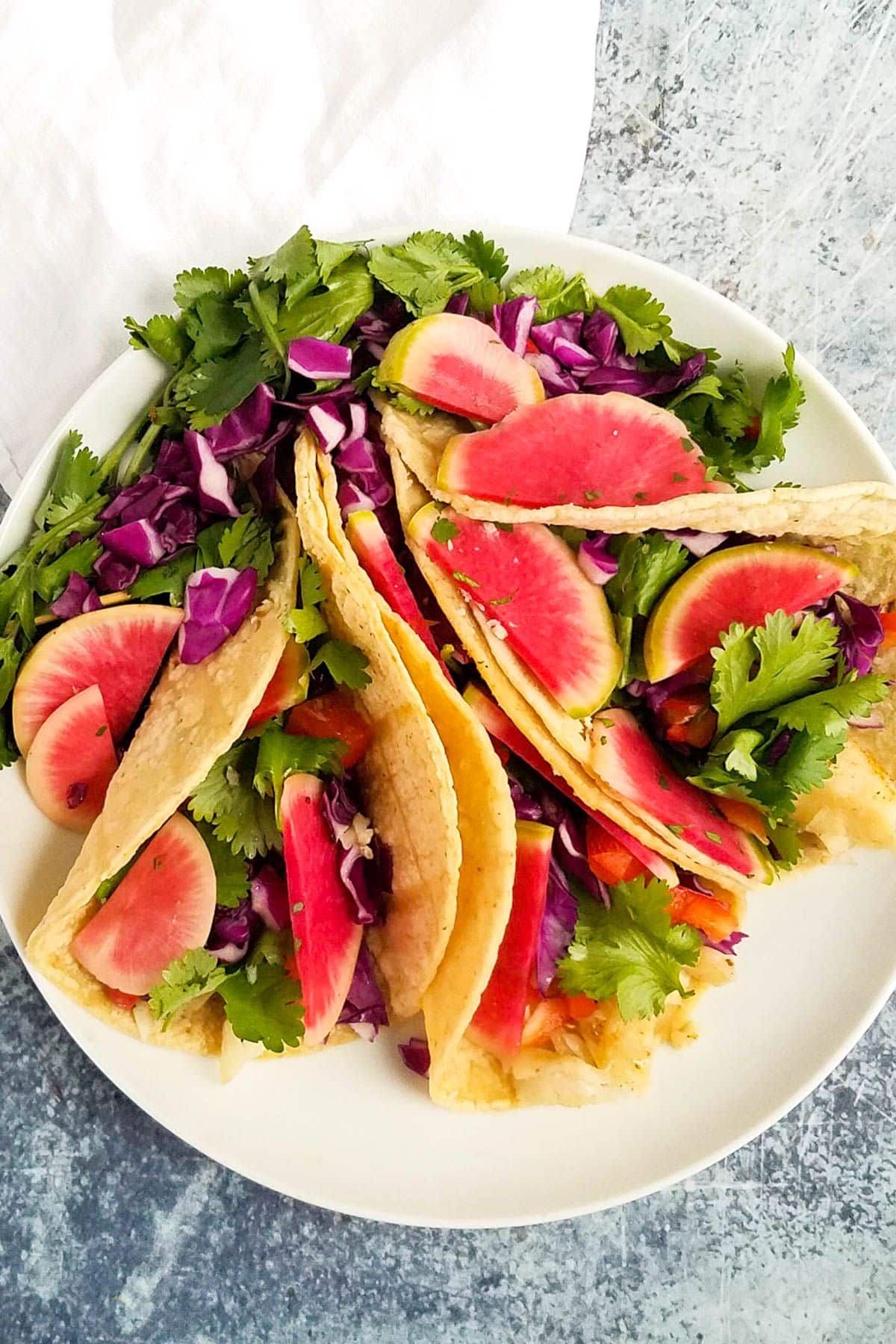 Pickles and watermelons are both cold sides for picnics, and this recipe for Pickled Watermelon Radishes combines them. Eat these tart and tangy pickles plain, or layer them on a burger.
22. Old-Fashioned Coleslaw With Vinegar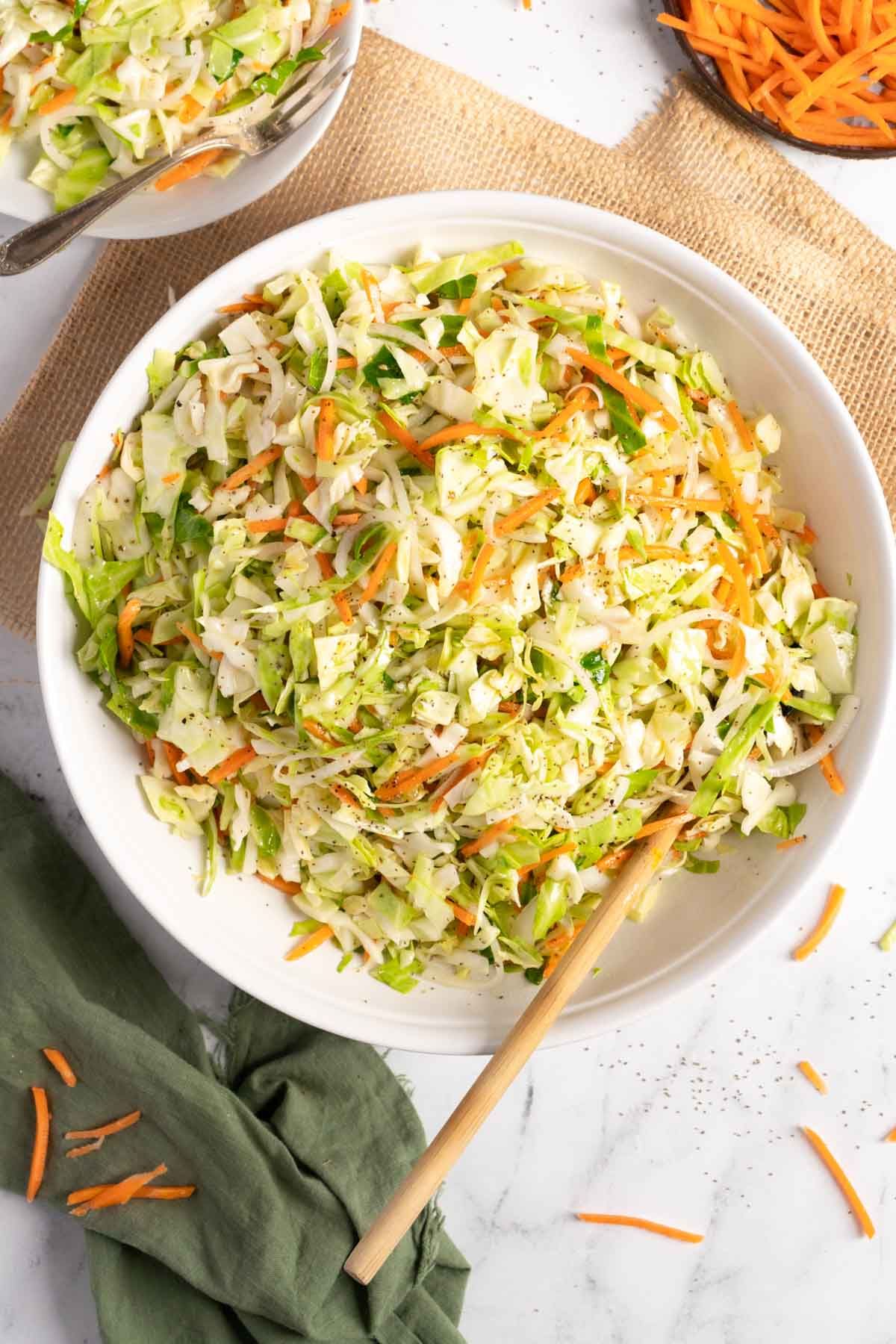 Coleslaw is a picnic mainstay because it brings fresh veggies to a meal. This recipe for Old-Fashioned Coleslaw With Vinegar gives you a tangy side dish to serve with your favorite entree. Best of all, this dressing doesn't use mayo, so it's a light, healthy option.
23. KFC Coleslaw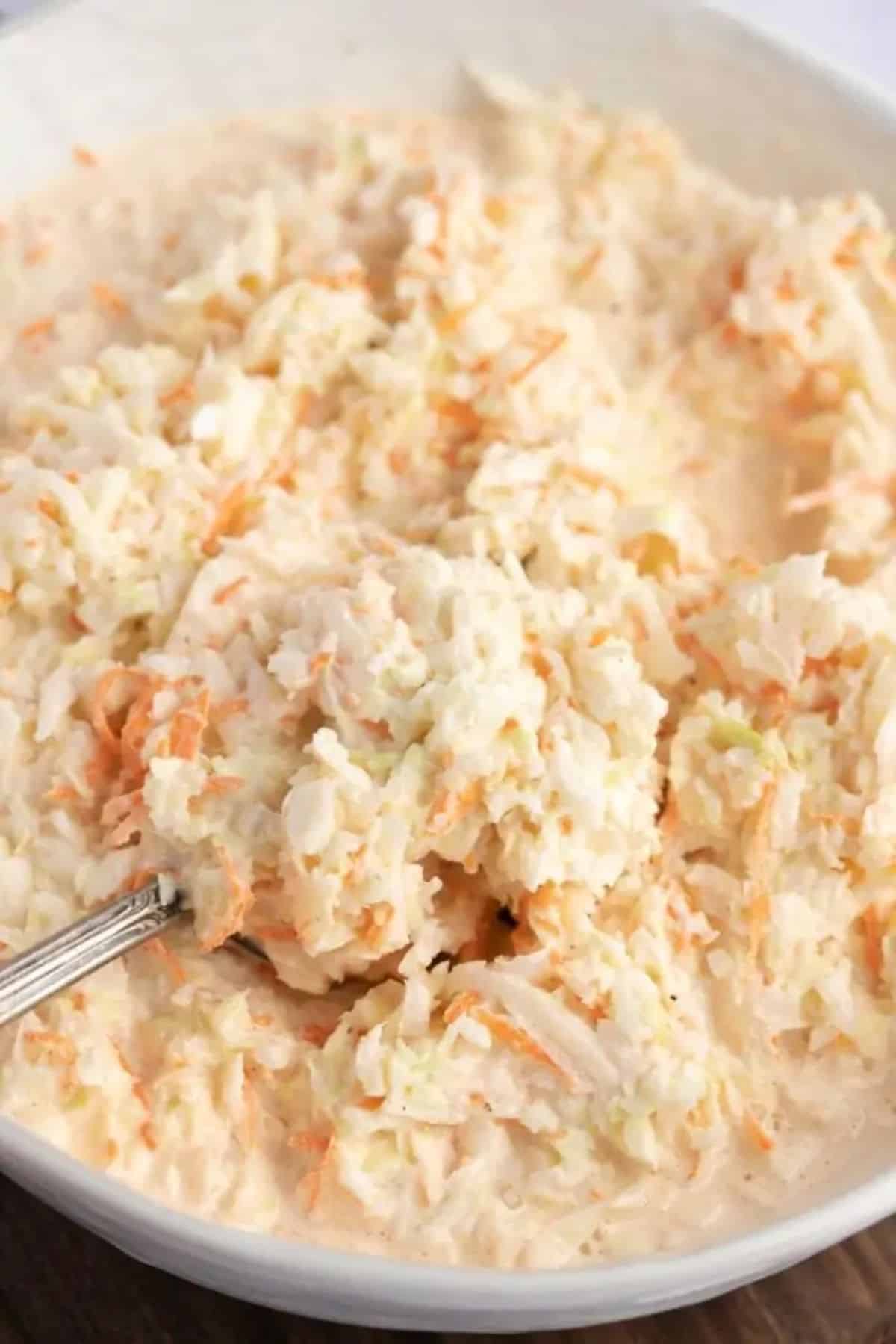 Instead of trying to buy gluten-free cold side dishes from the store or a restaurant, you can make them yourself. This KFC Coleslaw recipe tastes better than the real thing and only takes 10 minutes to make using fresh veggies, buttermilk, and mayo.
24. Spicy Coleslaw with Avocado Dressing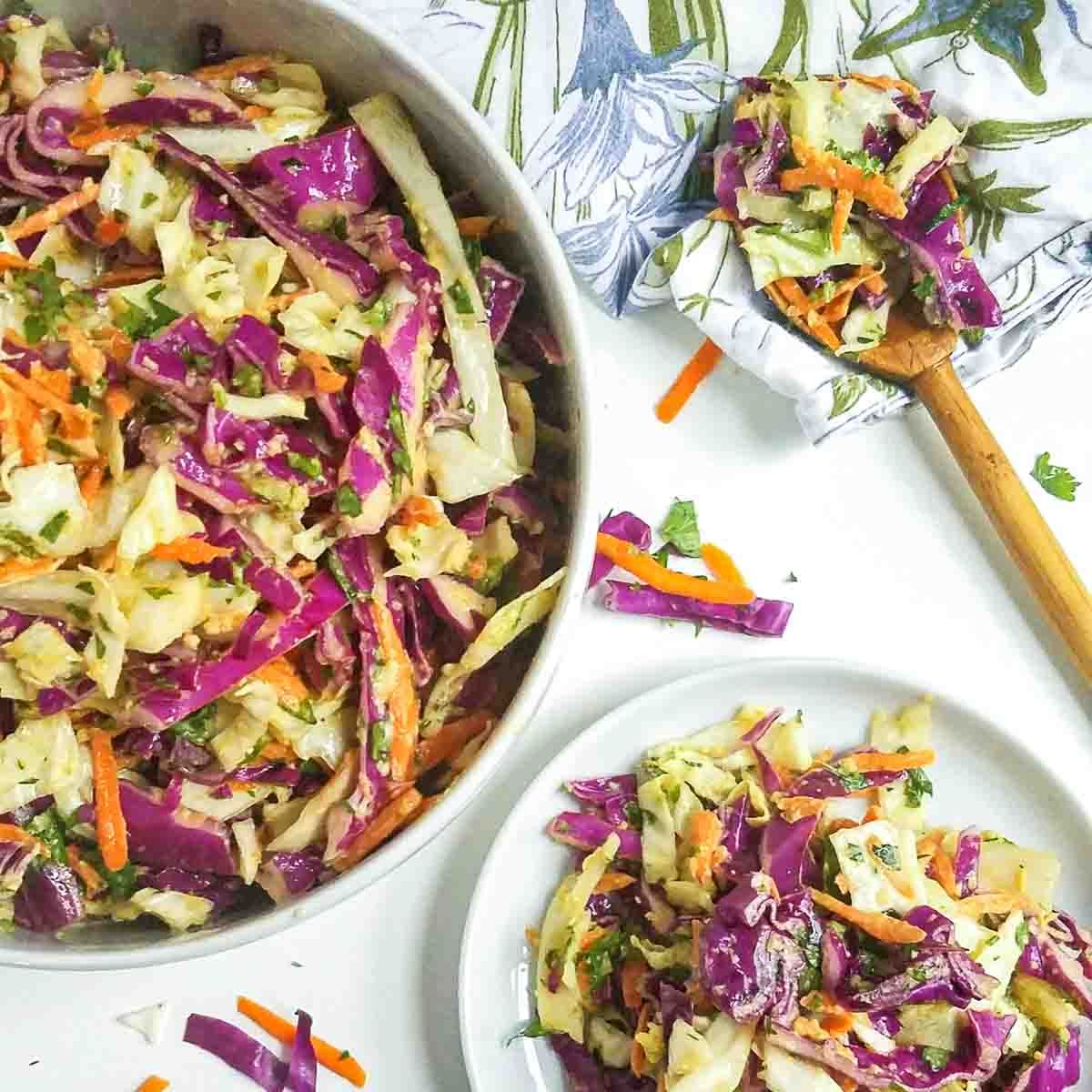 Coleslaw is a great cold side dish for picnics and potlucks, but you can also turn it into something new by finding the right recipe. This Spicy Coleslaw with Avocado Dressing is unlike anything you've had before. The jalapenos bring the spice while avocado and mayonnaise add creaminess.
25. Blue Cheese Potato Salad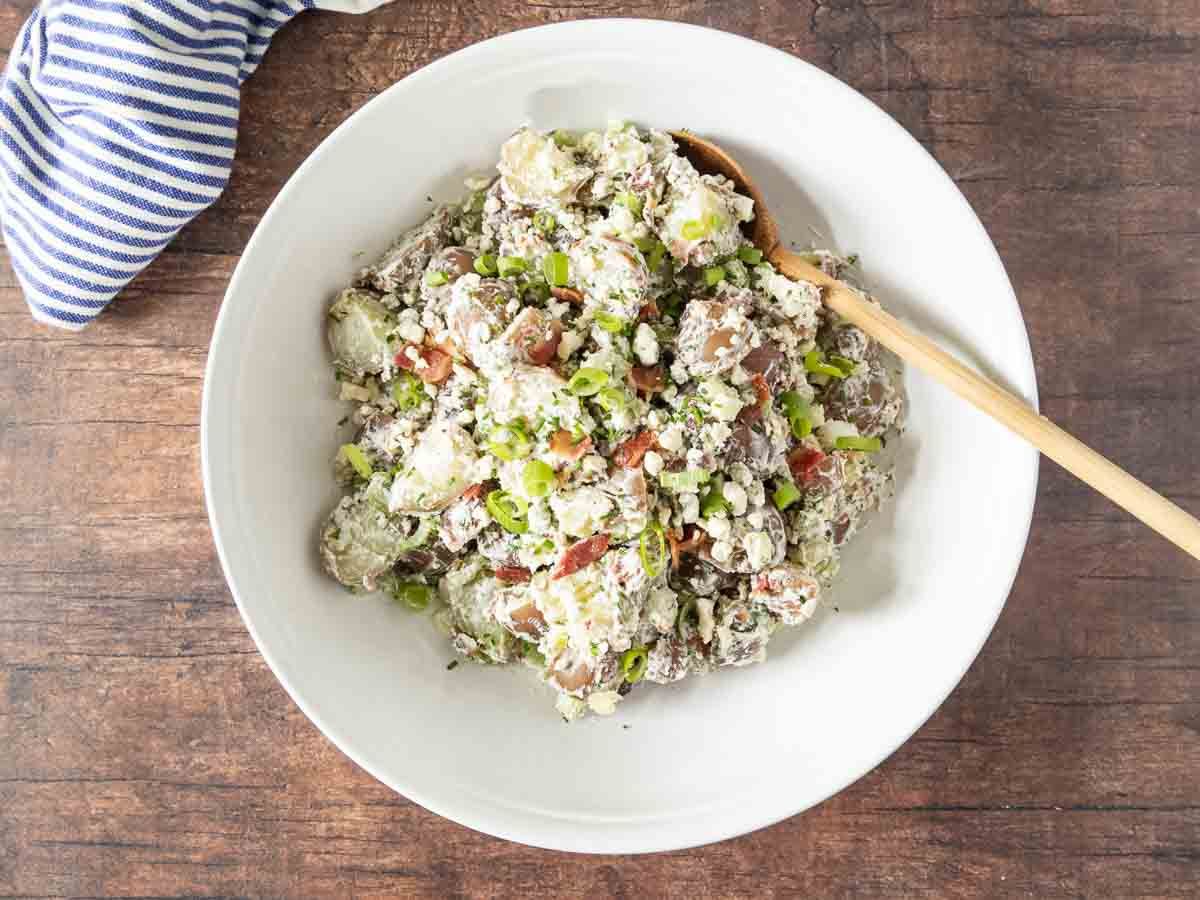 A creamy side dish you can serve cold, Blue Cheese Potato Salad levels up the traditional side into something mouth-watering. Instead of mayo, use Greek yogurt to highlight the tanginess of the blue cheese. Bacon adds delicious saltiness and makes it a filling side suitable for any meal.
26. Rainbow Potato Salad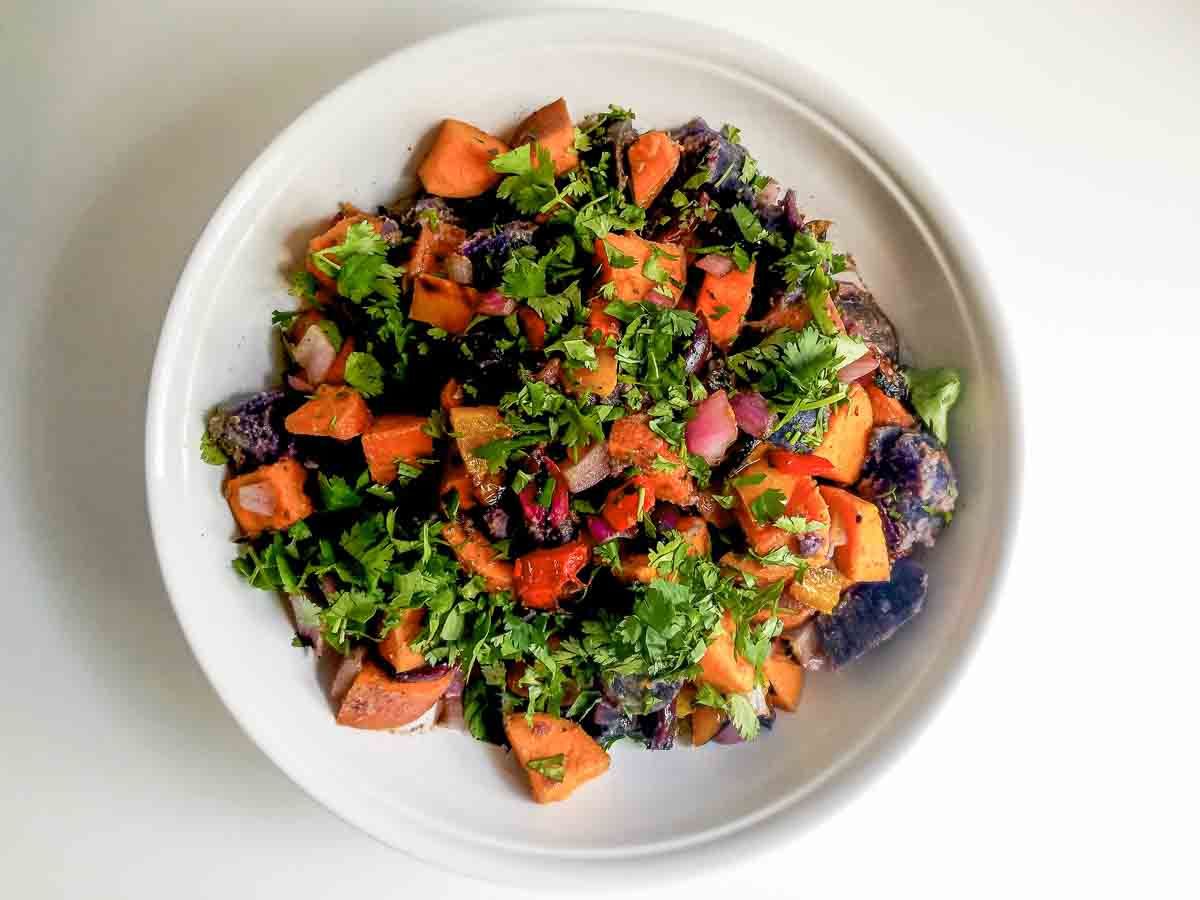 Here is a bright take on a standard potato salad. Rainbow Potato Salad uses sweet and purple potatoes tossed with red, yellow, and green peppers, while red onions and cilantro add more color to this delicious dish. The olive vinaigrette takes this cold side dish to the next level. To make, blend balsamic vinegar, kalamata olives, raw honey, and Dijon mustard for a sweet, tangy dressing.
27. Gluten-Free Cucumber Sandwich Bites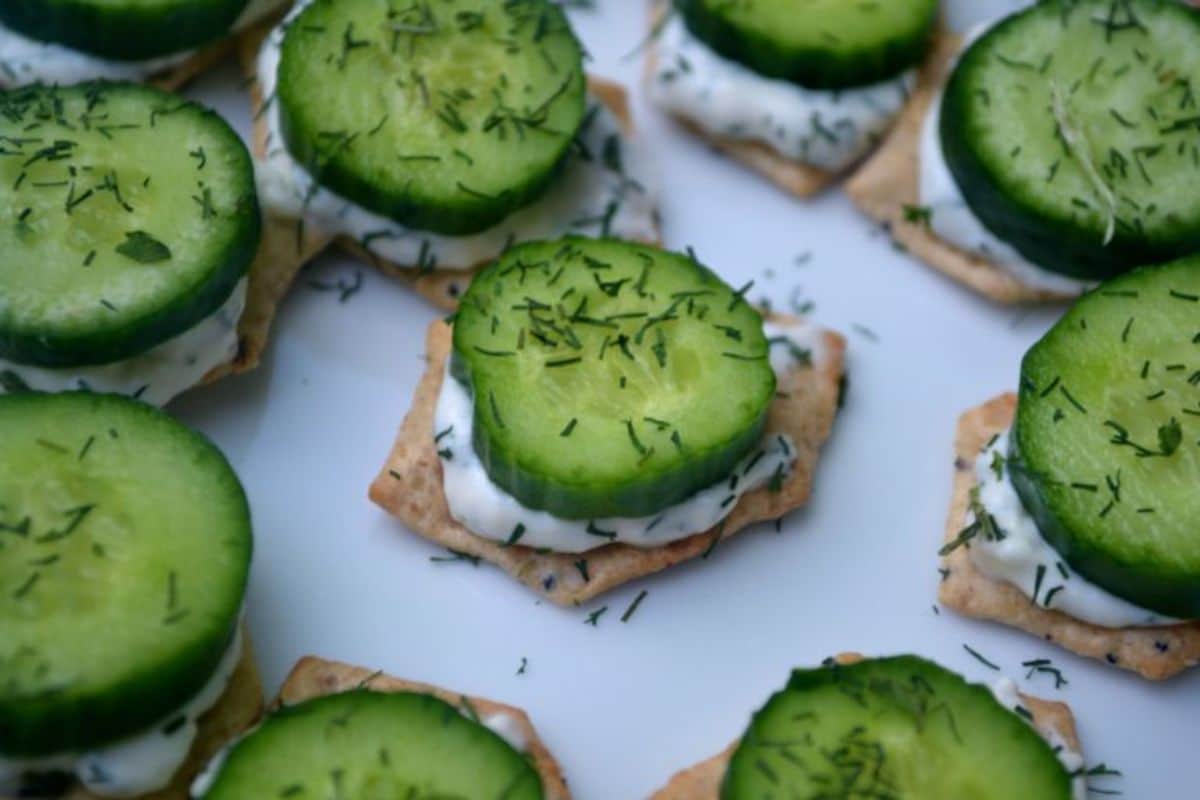 Salads and cold pasta are great sides, but finger food is enticing, too. These Gluten-Free Cucumber Sandwich Bites deliver a fresh taste without the need for forks or serving dishes—you'll want to eat them right off the tray! The cracker base is sturdier than bread, which you top with cream cheese and cucumber.
Wrapping Up
There are so many delicious cold sides that are or can be made gluten-free. From dips to slaws to pasta and potato salads, these are the sides you have been craving.
So what are you waiting for? It's time to get out the salad bowls and pasta dishes. These savory, sweet, and tart sides are healthy, refreshing, and easy to make, and they're totally gluten-free.