Gluten intolerance is one of the rising fasting populations in the US. More and more people are discovering that they are either sensitive to gluten or are utterly intolerant of it. Unfortunately, issues with digesting gluten can put a real damper on your next barbeque.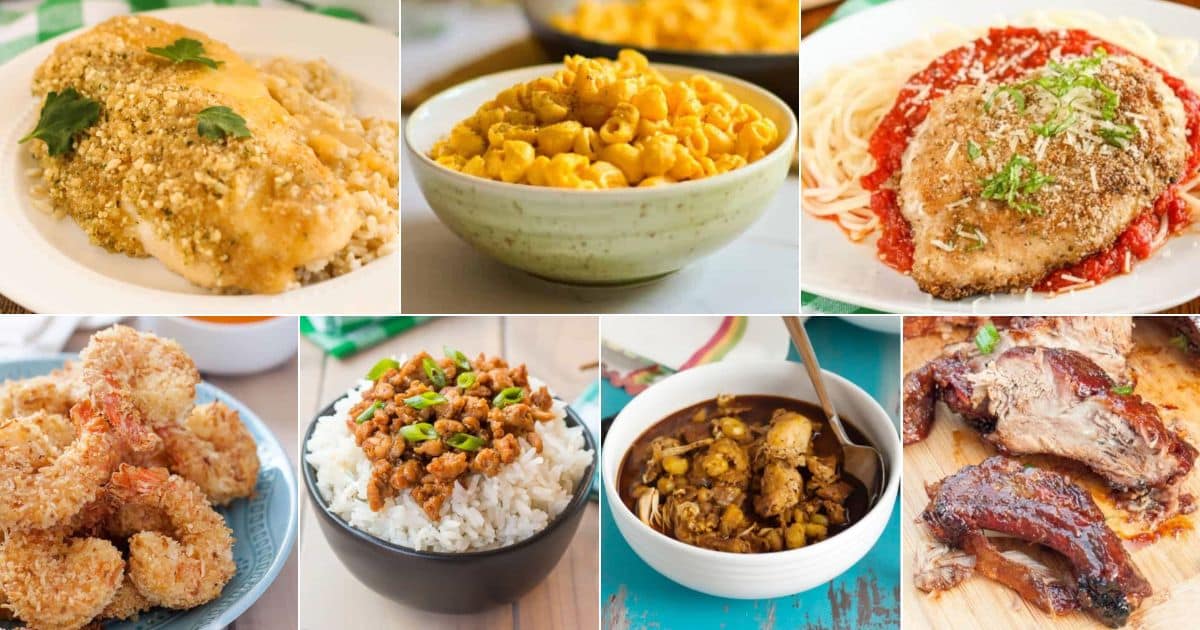 Check out these recipes if you want to ensure your friends and family can enjoy the delicious food at your next barbeque. These gluten-free BBQ side dishes are delicious and free of any gluten that may give your guest digestive issues.
Jump to: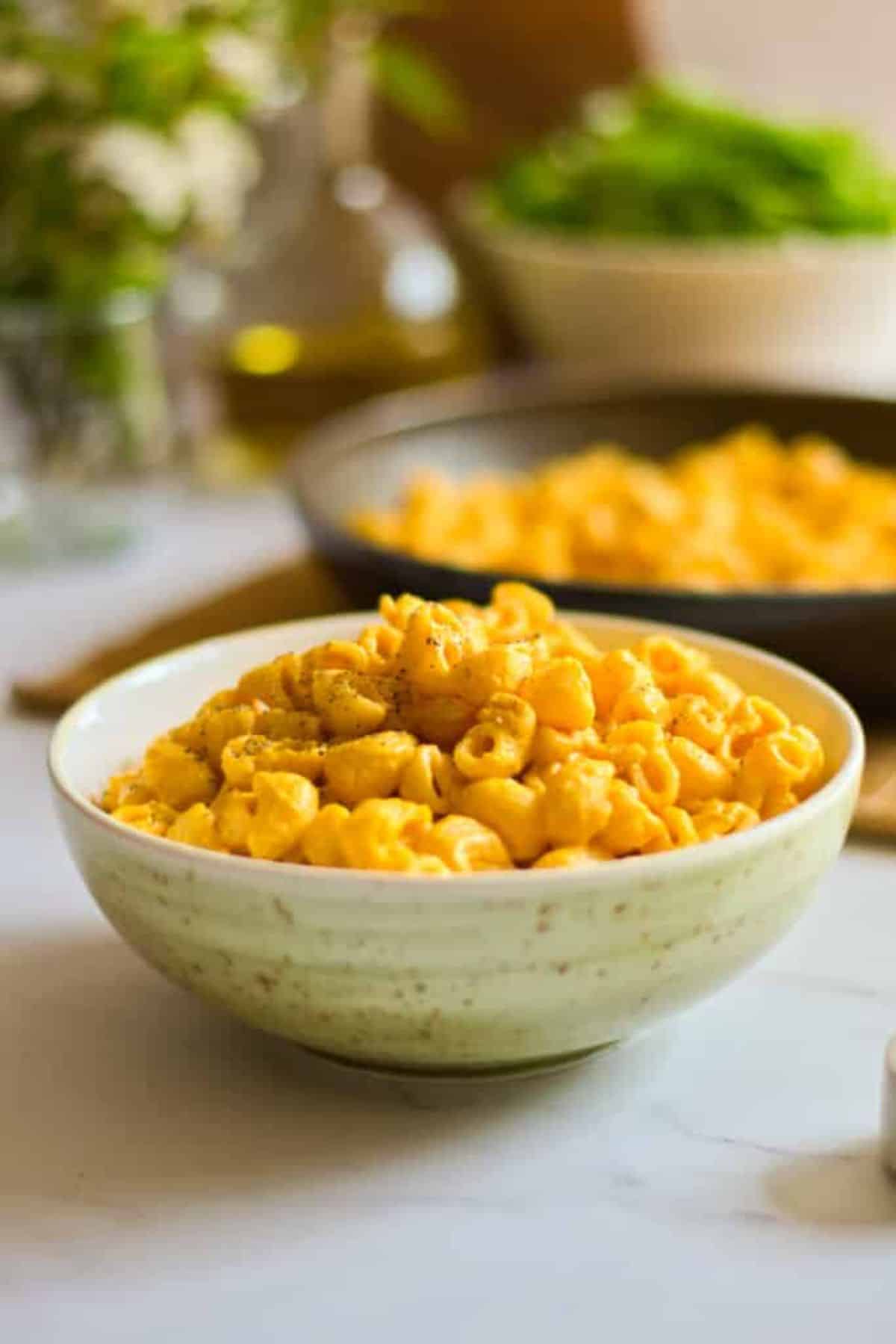 No barbecue is complete without mac and cheese. This vegan and gluten-free mac and cheese recipe has many tasty vegetables, and the vegan cheese tastes precisely the real thing. No one will know the difference.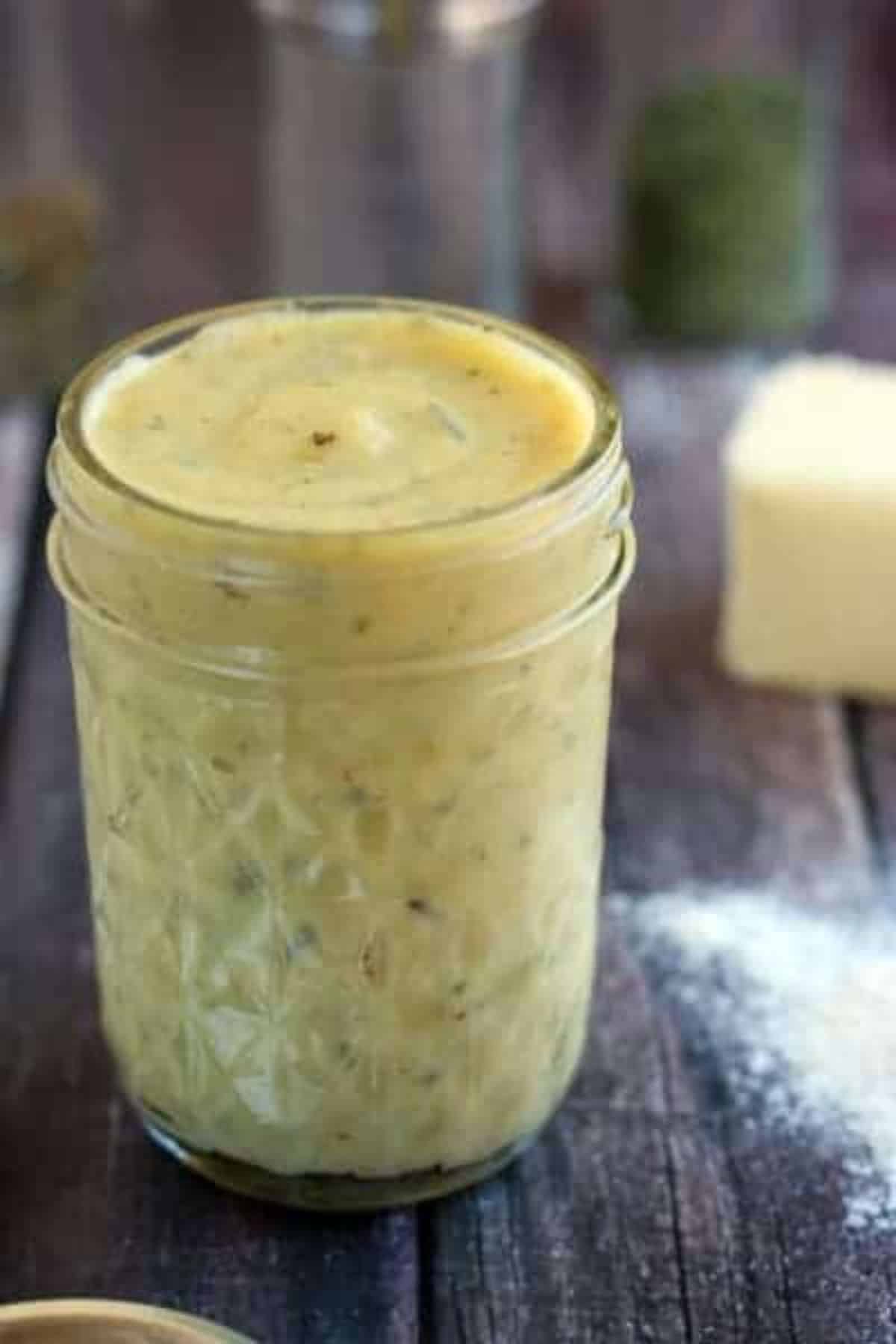 Barbeque dishes are often heavy and rich. The perfect way to balance out heart meat dishes is with some tasty soup. Cream of chicken soup is creamy and delightful and adds flavor and textural contrast to many bbq dishes. Plus, you can make this dish quickly so you can focus on the grill.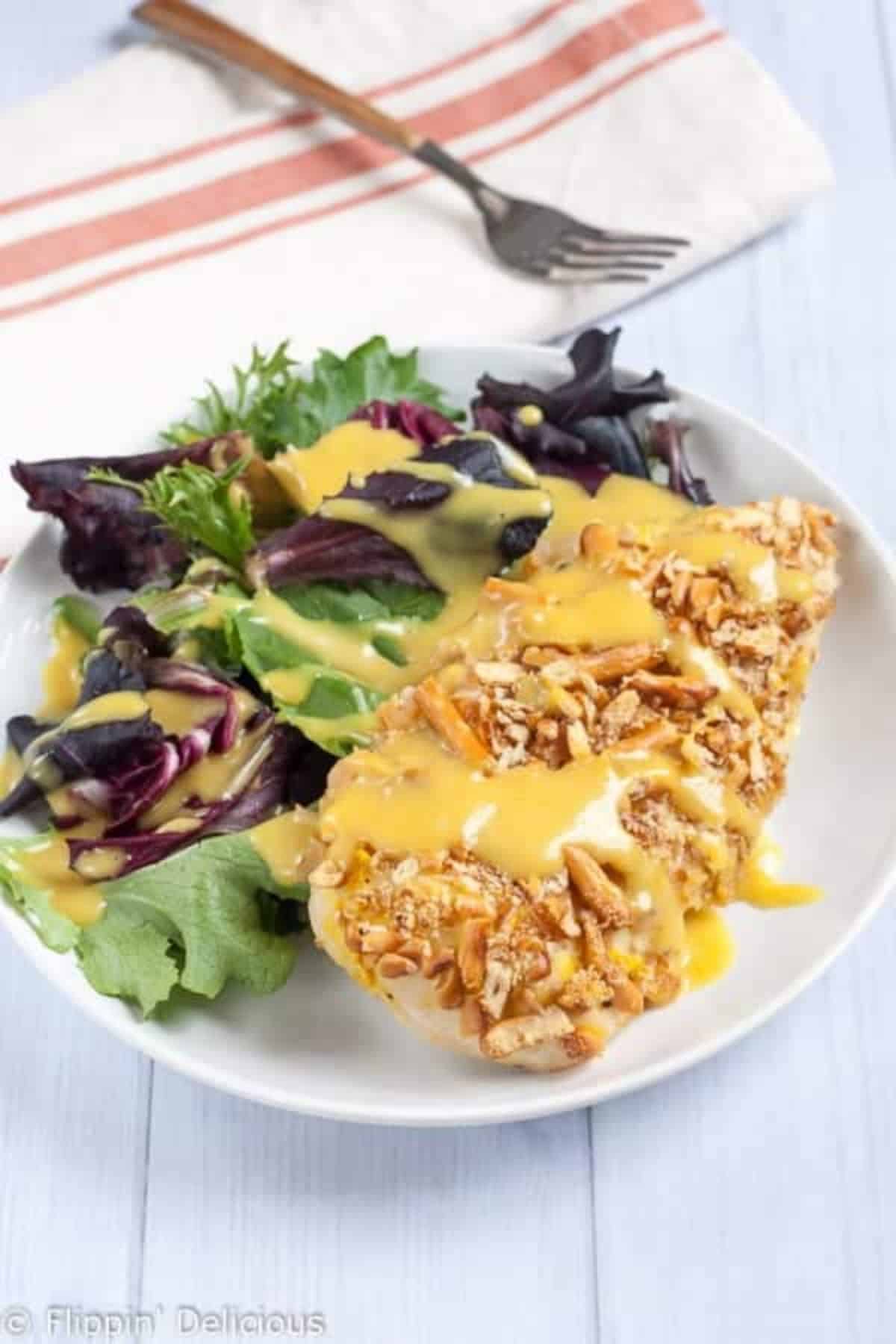 Chicken and honey mustard is one of the best combinations of all time. Although this dish is on the heavier end of side dishes, it is the perfect accompaniment to grilled vegetables or other vegetarian options. The pretzel crust on the chicken is superior to traditional breeding.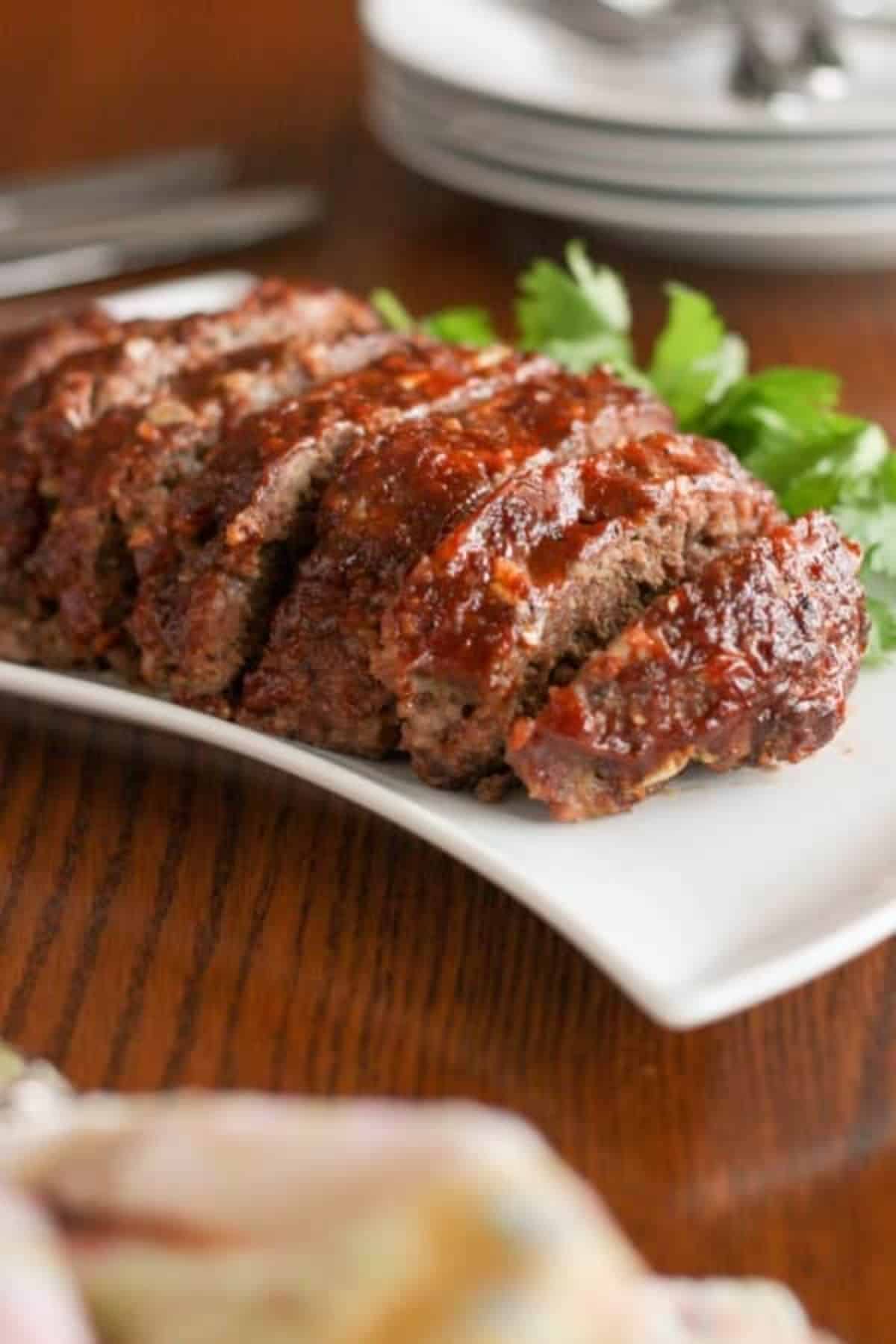 One of the most challenging things to manage when hosting a BBQ is all the moving parts. You must control the drinks and the food on the grill and still talk to your friends. Using a slow cooker to make this delicious gluten-free bbq side dish is a great way to make your life easier without compromising flavor.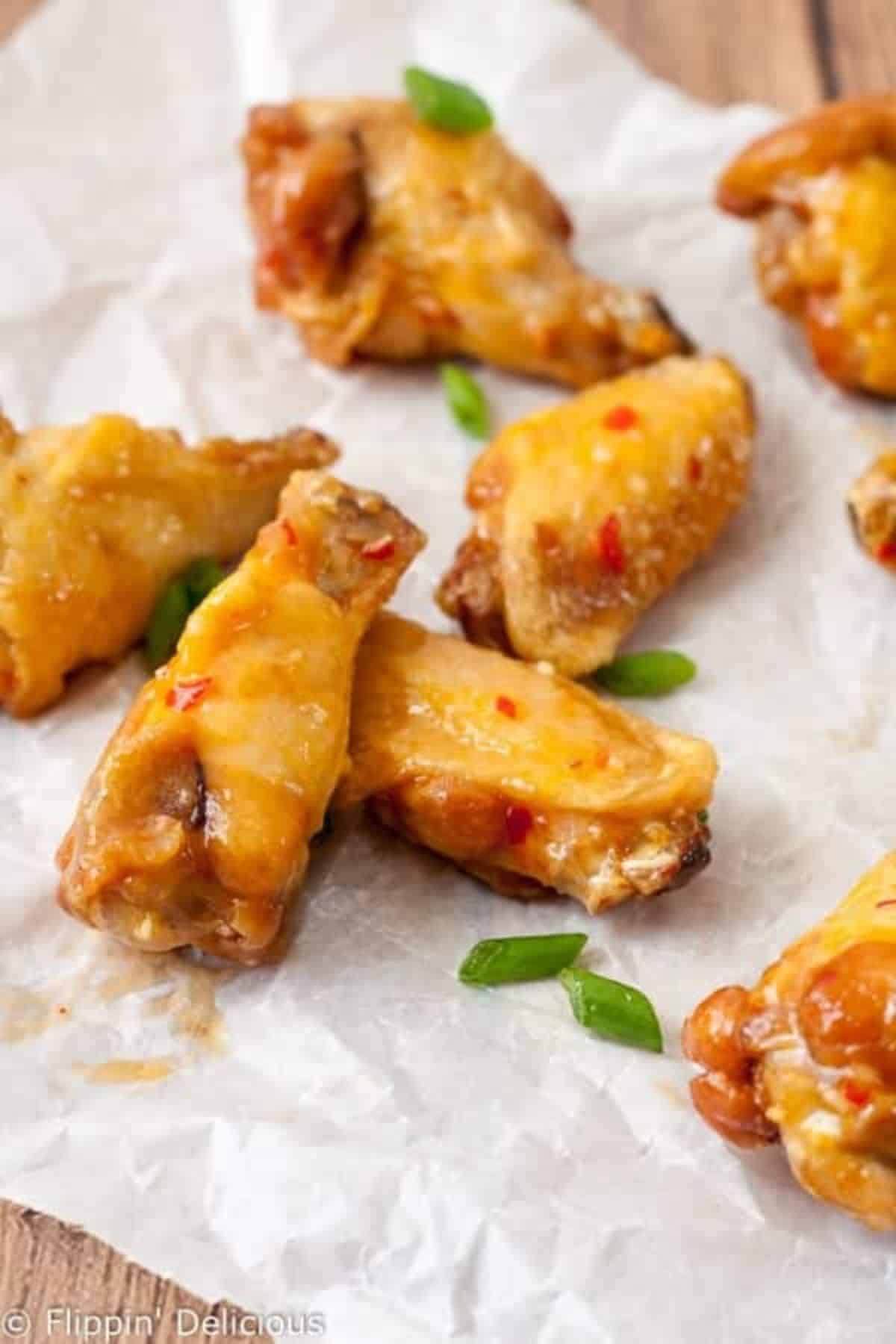 Chicken wings are a BBQ staple. Something about the crispy skin and savory sauce goes perfectly with a warm summer day. Sweet chili is the ideal balance of sugar and heat, and this dish is so good that your guest may ignore some of the other dishes!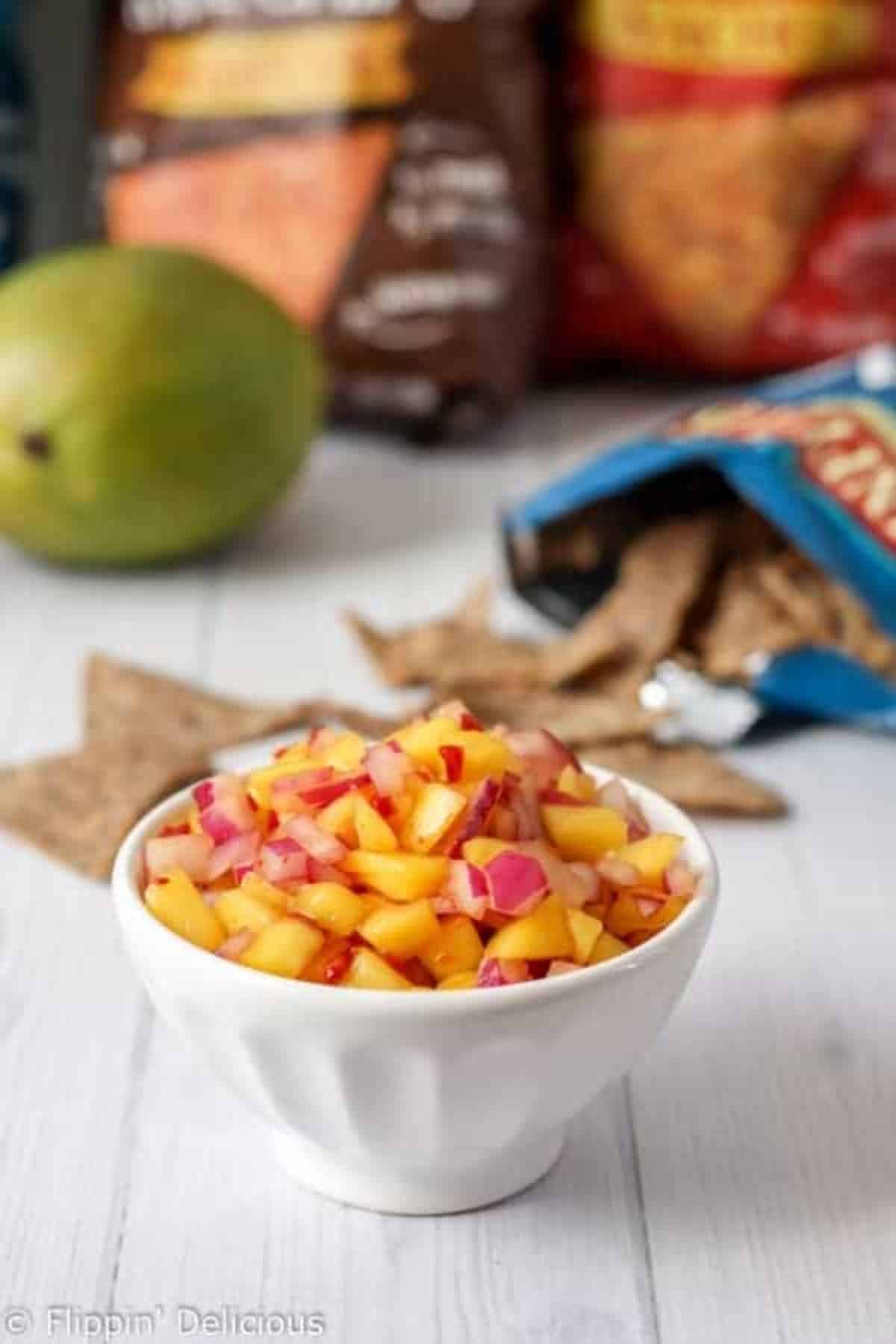 Mangos are one of the tastiest fruits of all time. You can make this incredible salsa with just a few ingredients, but the star of the show is definitely the mango. The sweet salsa goes perfectly on the vegan nachos. It is so good that you won't miss meat toppings.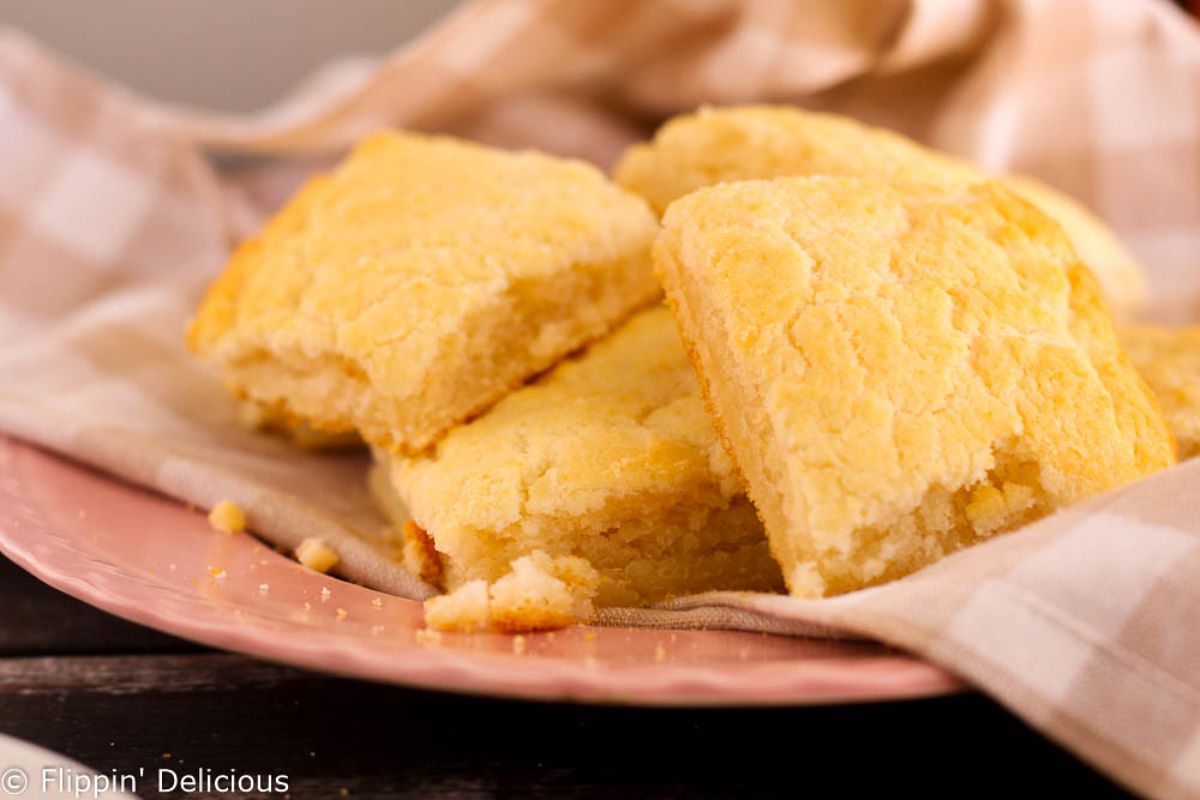 If you are having a southern BBQ, you must have biscuits. Traditional biscuits are loaded with gluten, so this adaptation is more inclusive. These biscuits are flakey and delicious and pair perfectly with a piece of fried chicken or some jam.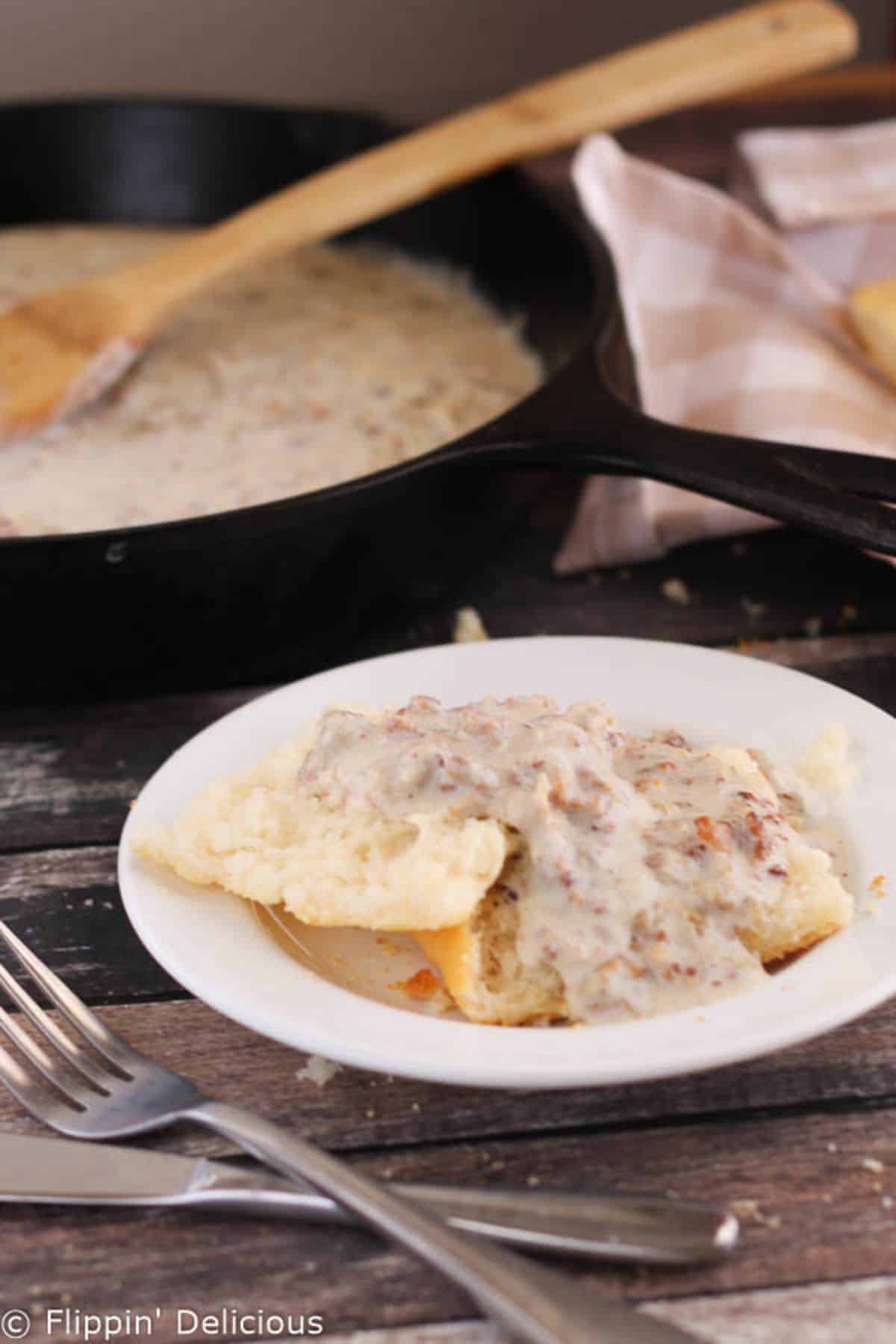 Have you ever tried smothered fried chicken? Try it out at your next barbeque with this gluten-free sausage gravy. Even though you use gluten-free flour, this gravy is thick, rich, and delicious. It will blow you away and have you putting it on everything.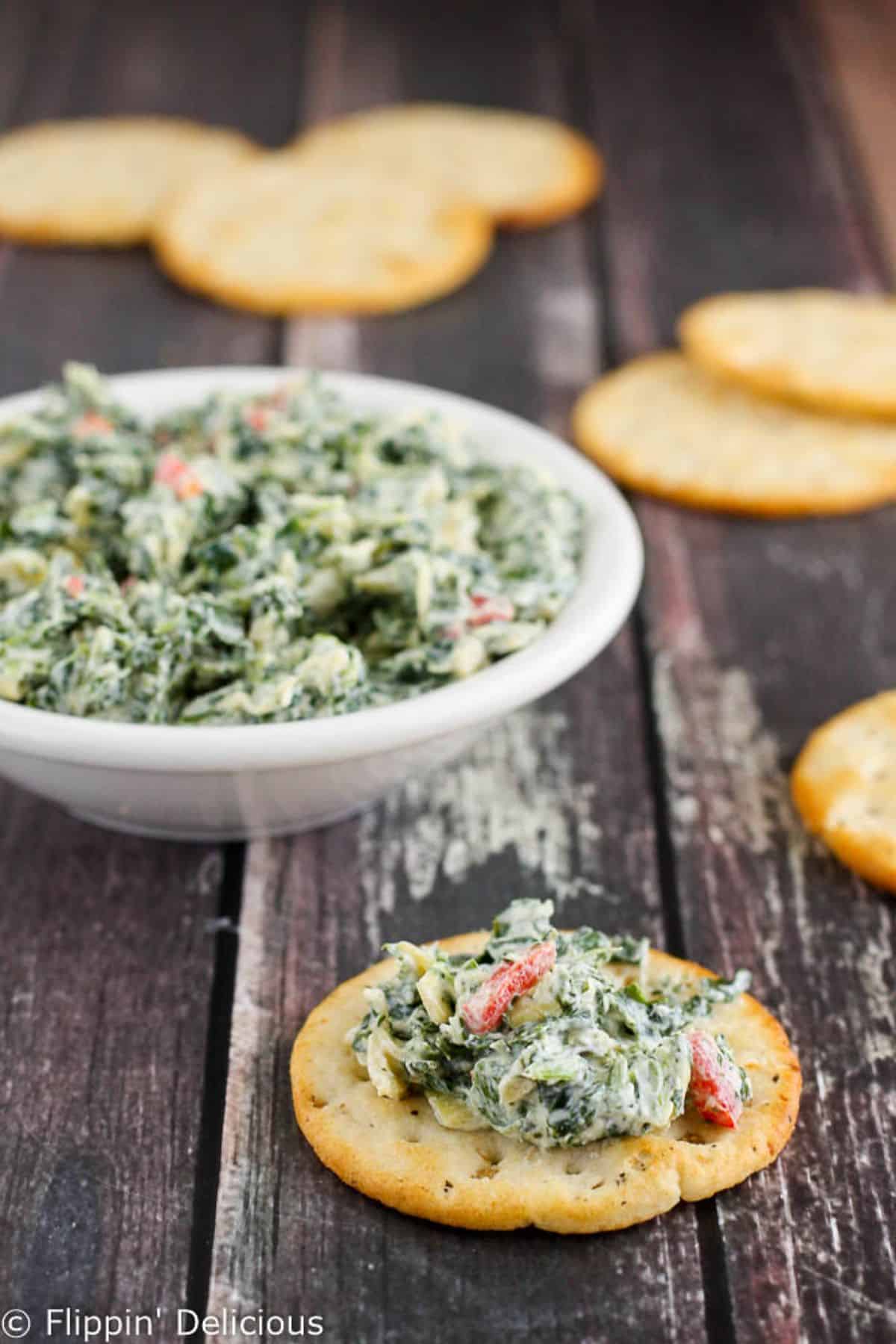 The dip is always a fan favorite at barbeques. It's the perfect appetizer and is good warm or cold. Spinach Artichoke dip is one of my all-time favorites, and this gluten-free version tastes the same. I recommend serving it with some gluten-free crackers or freshly cut vegetables.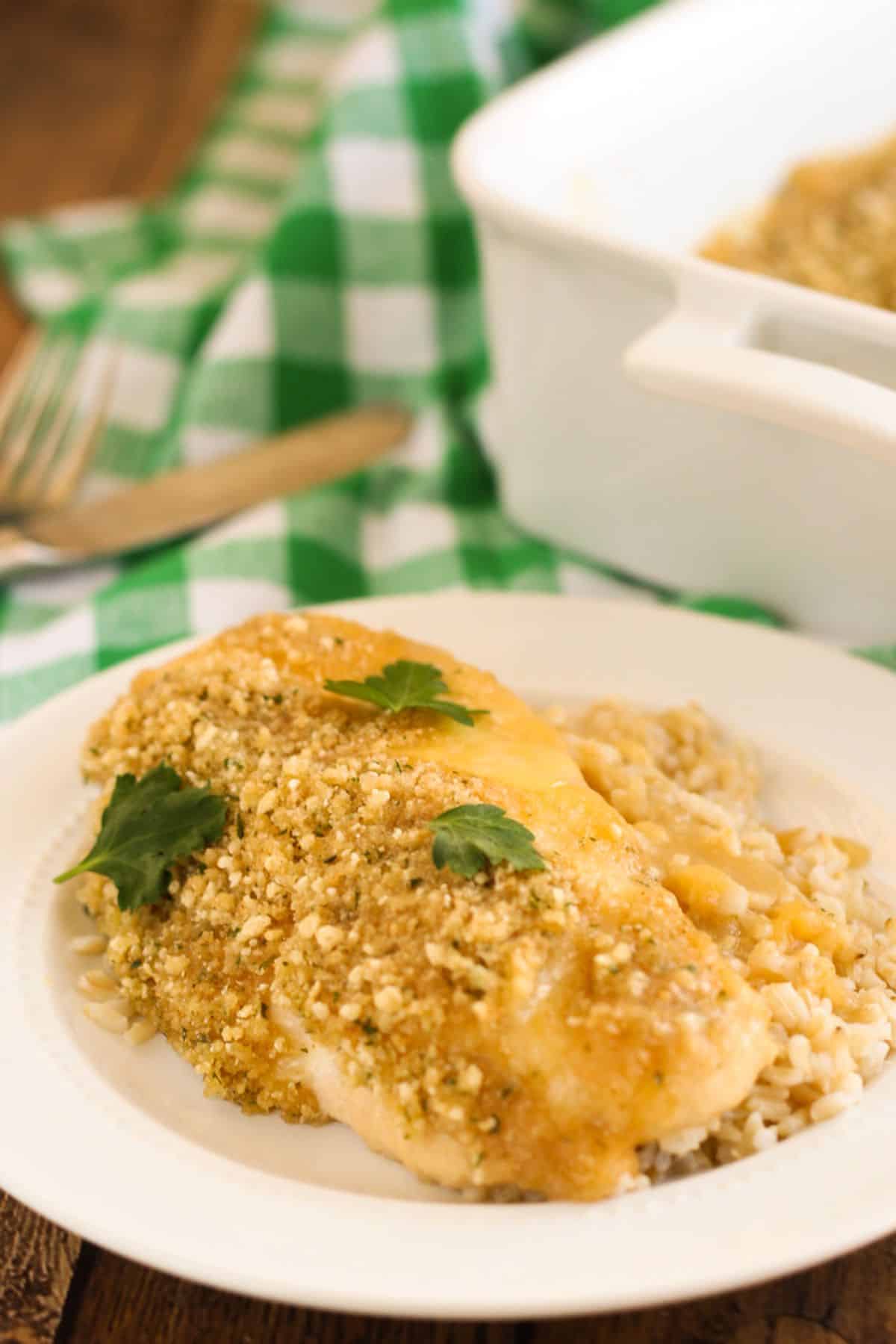 This creamy chicken casserole is the perfect make-ahead gluten-free BBQ side dish. You can mix this up the night before and throw it in the oven before your guests arrive. My favorite part about this idea is that it makes your whole house smell delicious while cooking in the oven.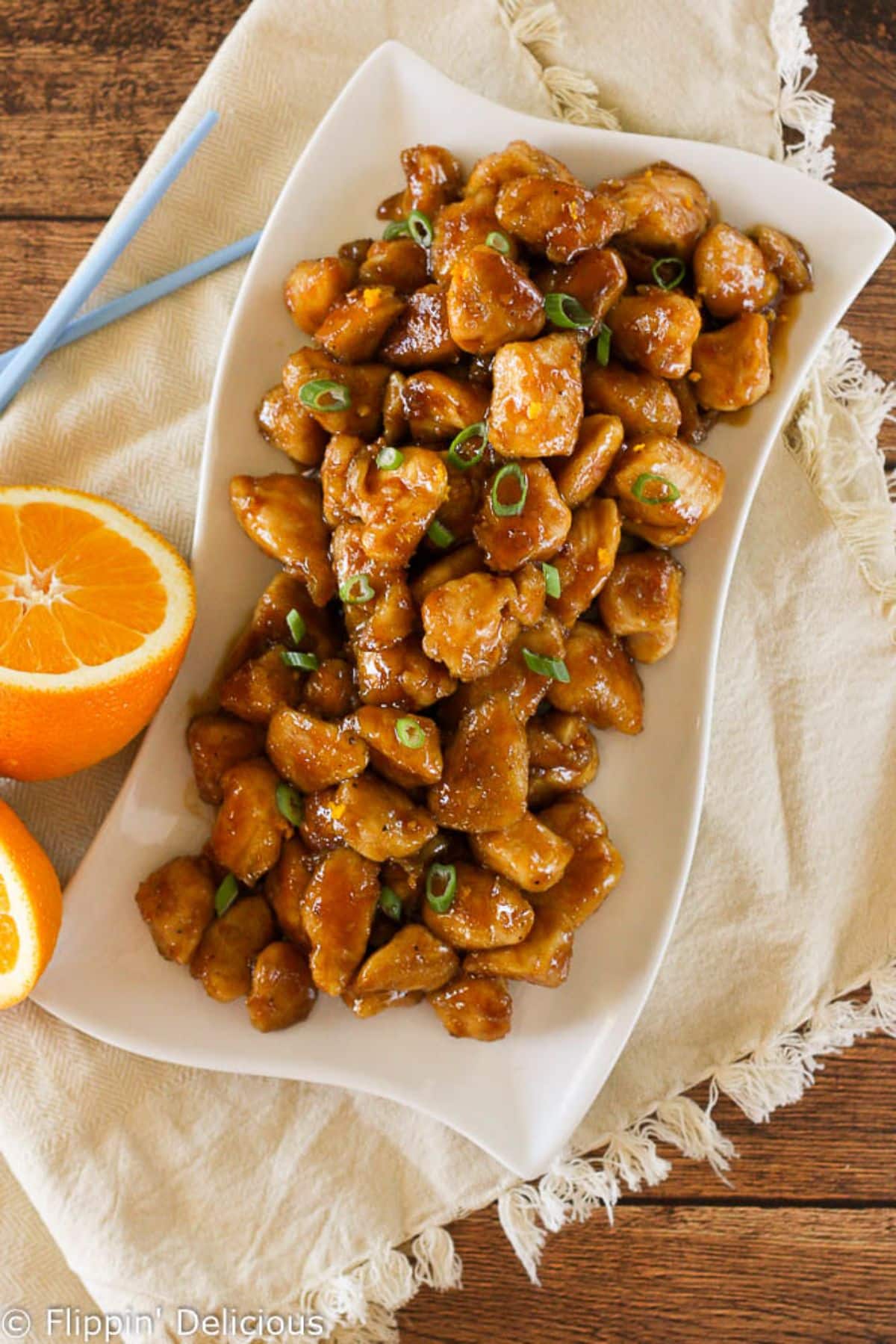 Fusion food is always a fun way to expand your culinary horizons. This orange chicken recipe will knock your socks off, and you may never return to Panda Express again. Plus, the fact that it is gluten-free makes it healthier.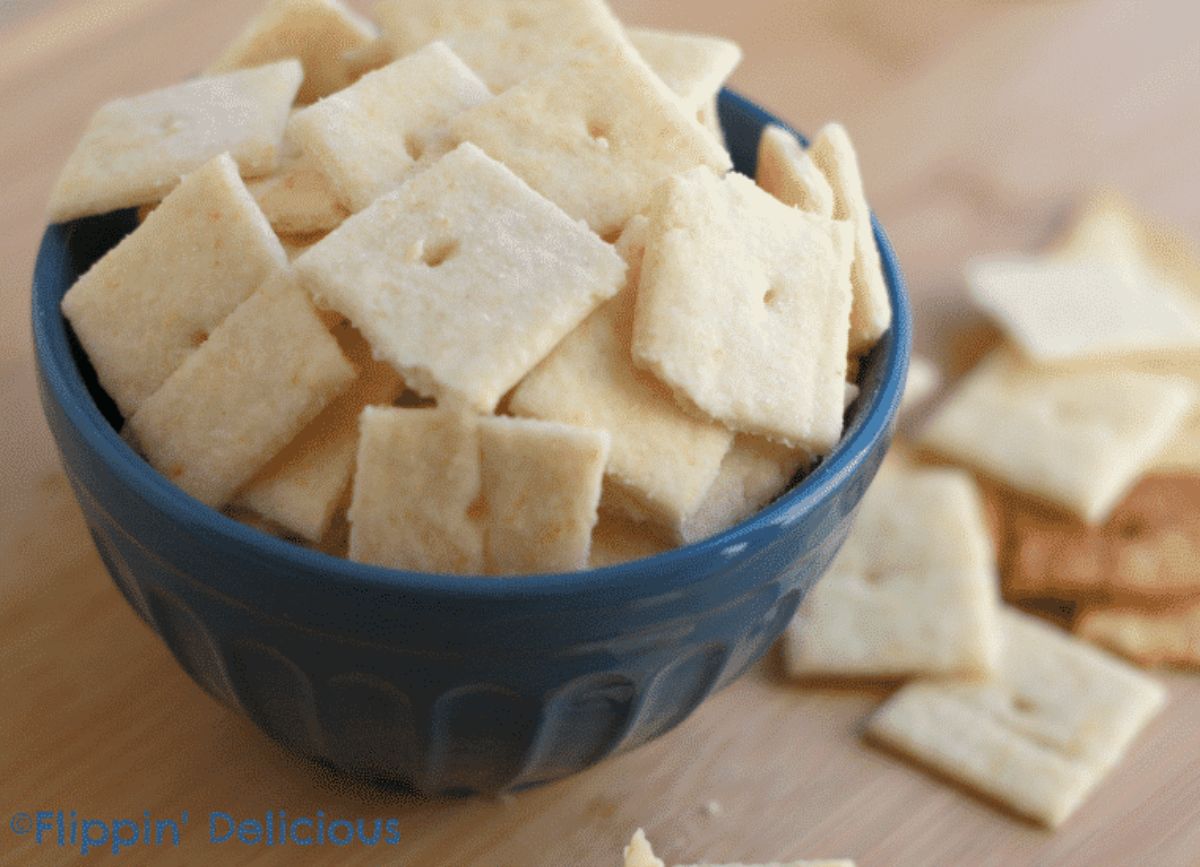 One of the most challenging parts of planning a gluten-free barbeque can be the snacks and appetizers. Delicious treats like dips and spreads go best with bread and crackers with gluten. These gluten-free crackers are the perfect way to overcome this obstacle.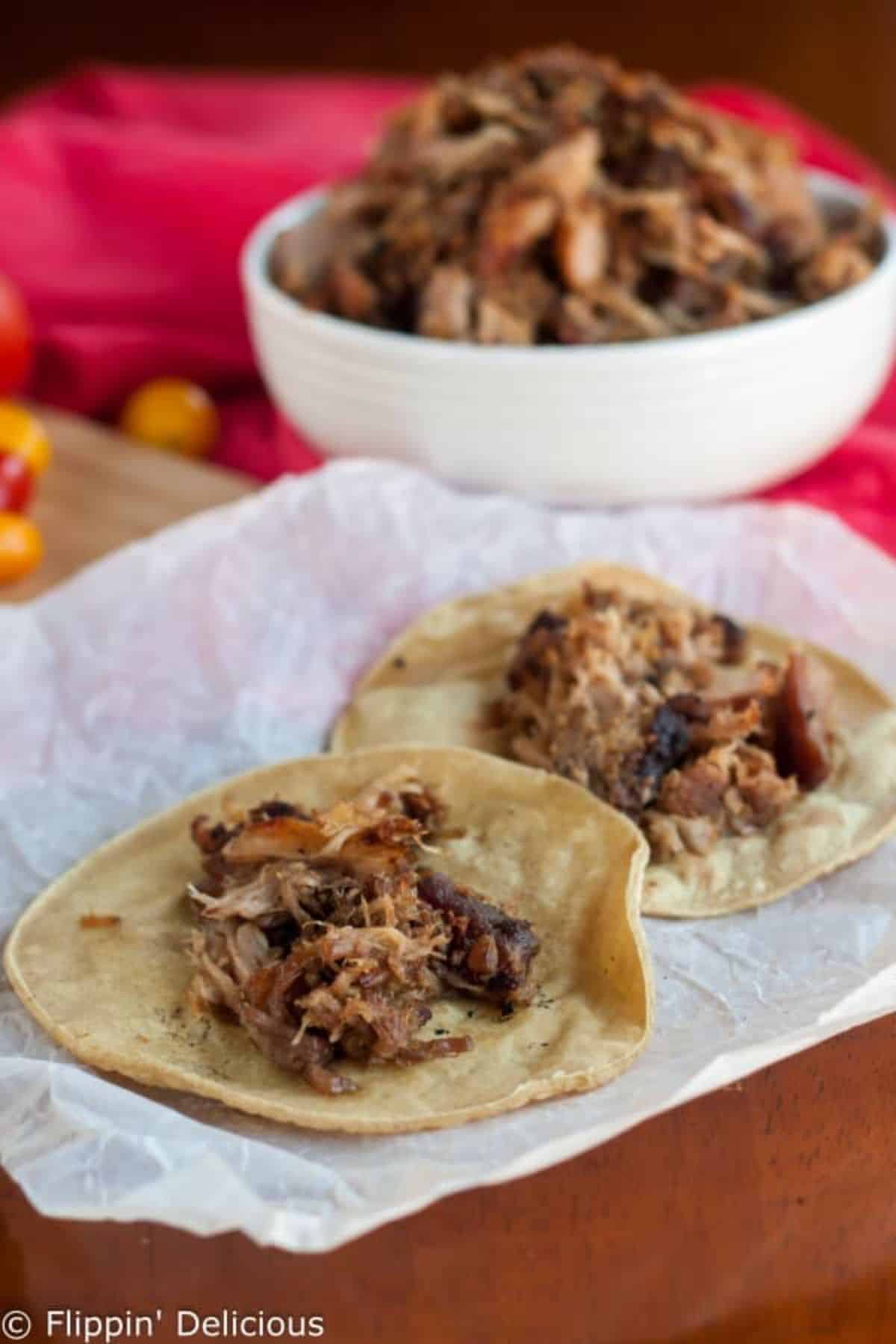 These crispy carnitas are delightful. They are delicious, and the slow cooker does all the work. Your friends and family will be begging you for the recipe because this side dish tastes like it takes hours. You don't have to let them in on your secret that the slow cooker did all the work.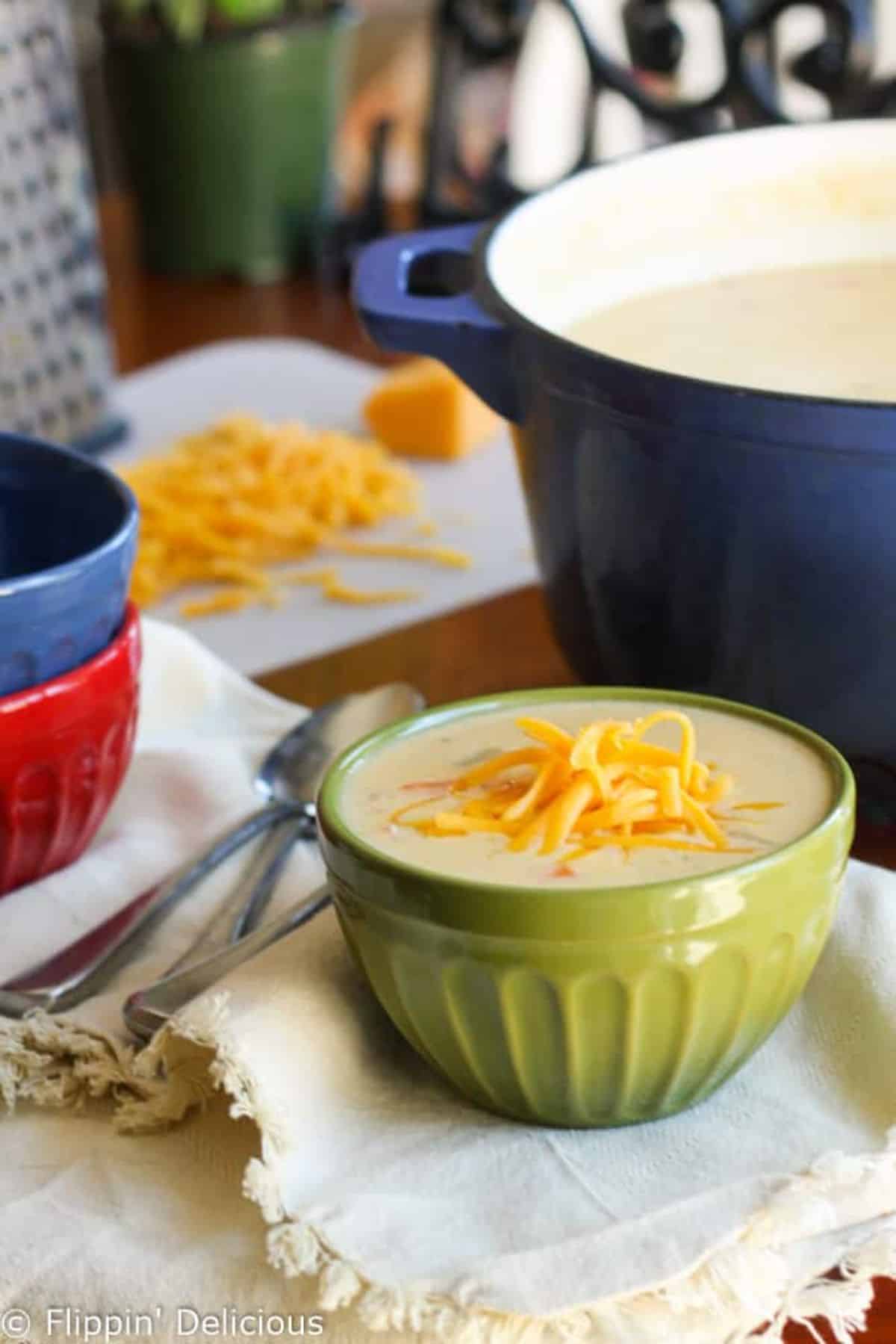 Ham and cheese is an all-time combination. You can have it in sandwiches, but I think it's even better as a soup. The stock of this soup is light and flavorful, and the melted cheese on the top is the ultimate condiment.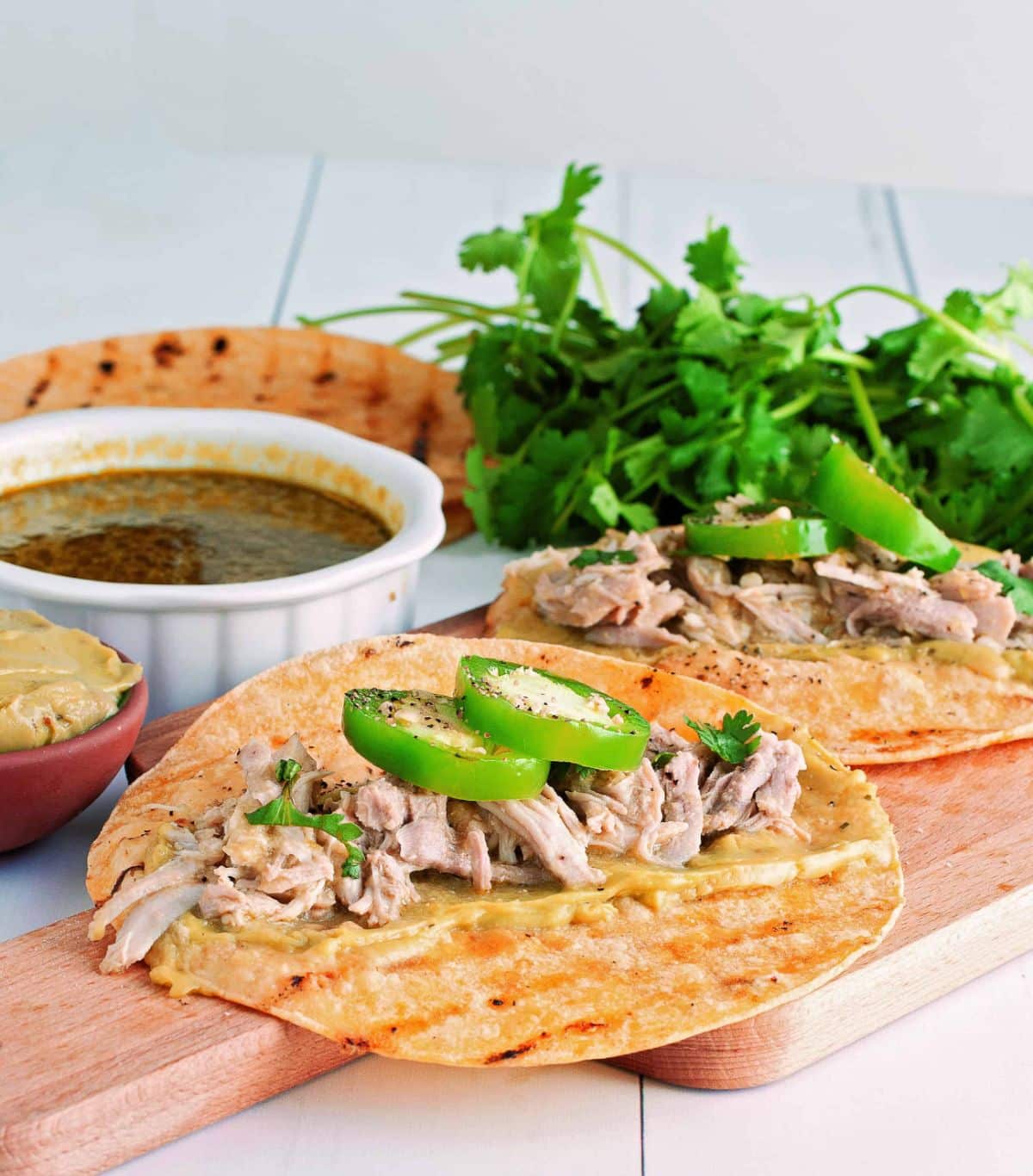 Try out these pork tacos if you need a heavier gluten-free bbq side dish for your next bbq. The tomatillos add great flavor to the pork, and the instant pot makes the pork fork tender. I promise this dish will become a favorite, and you will make it constantly.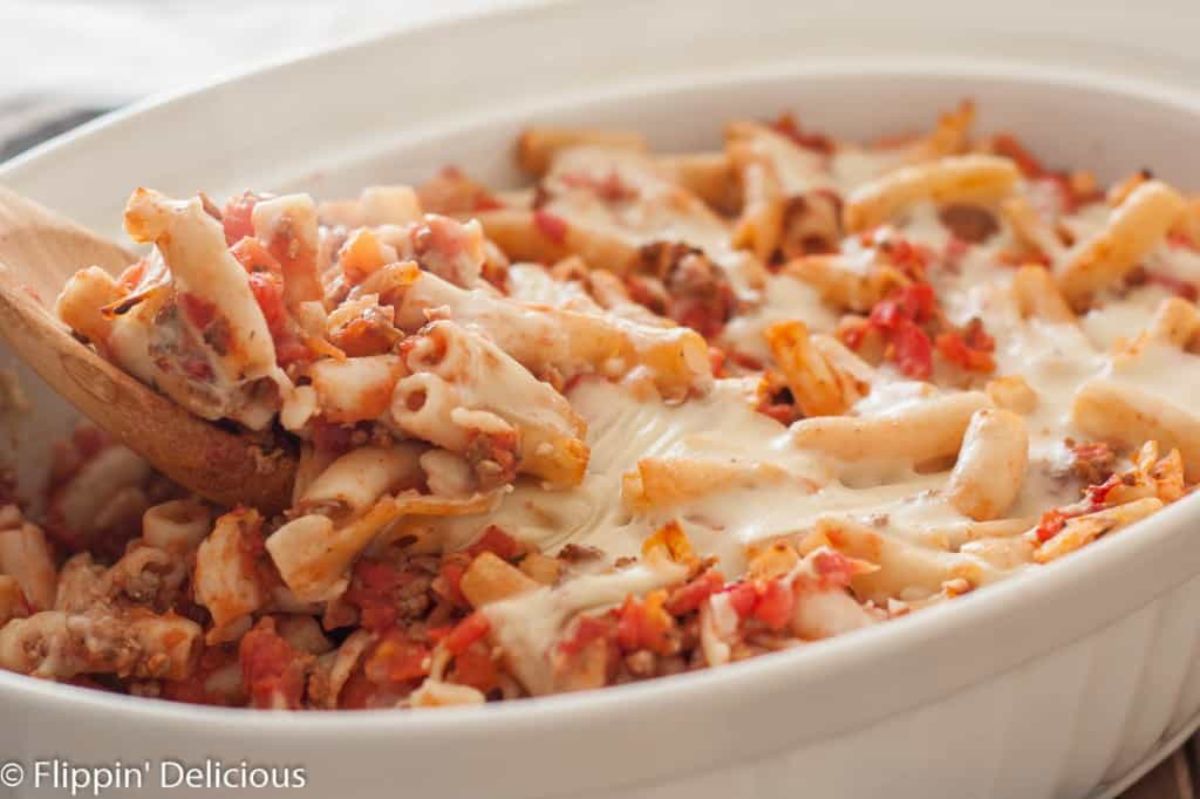 Most people don't associate pasta with BBQs, don't sleep on this baked ziti. Gluten-free pasta is available in most stores and tastes like the real thing. The cheesy toppings on this baked ziti pair perfectly with the tomato sauce, and by baking this, you can focus on grilling up the main dish.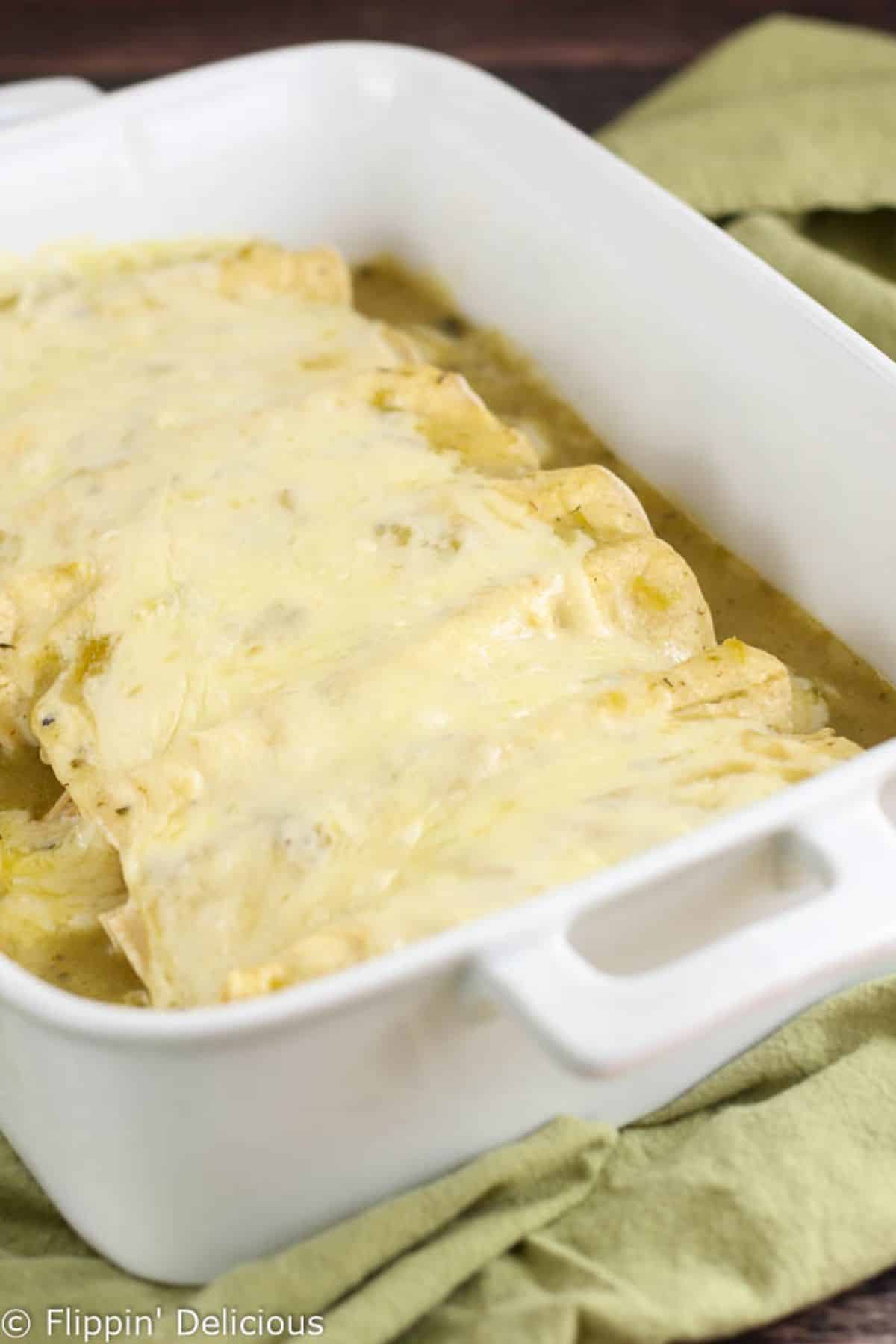 Green chili is perhaps my favorite food. These enchiladas are one of my favorite bbq side dishes because they are the perfect vessel to eat grilled meats. Whether you are making chicken, pork, beef, or vegetables doesn't matter. All main dishes go well with these savory enchiladas.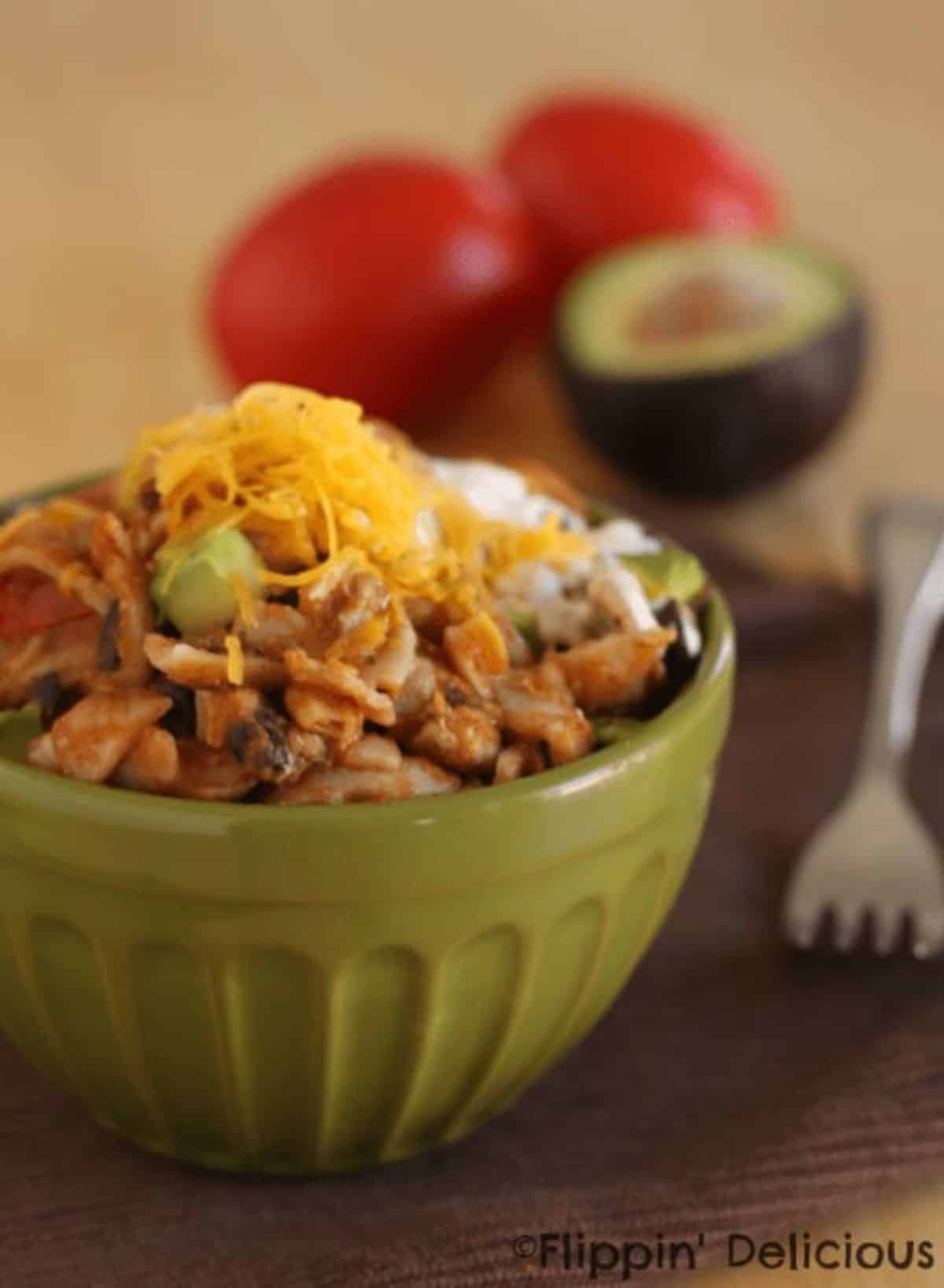 Hooray for fusion food! This one-pot chicken taco pasta is a great side dish because you can make it in one dish, so it's easy to clean up. Plus, it incorporates various ingredients to balance out your BBQ main dishes.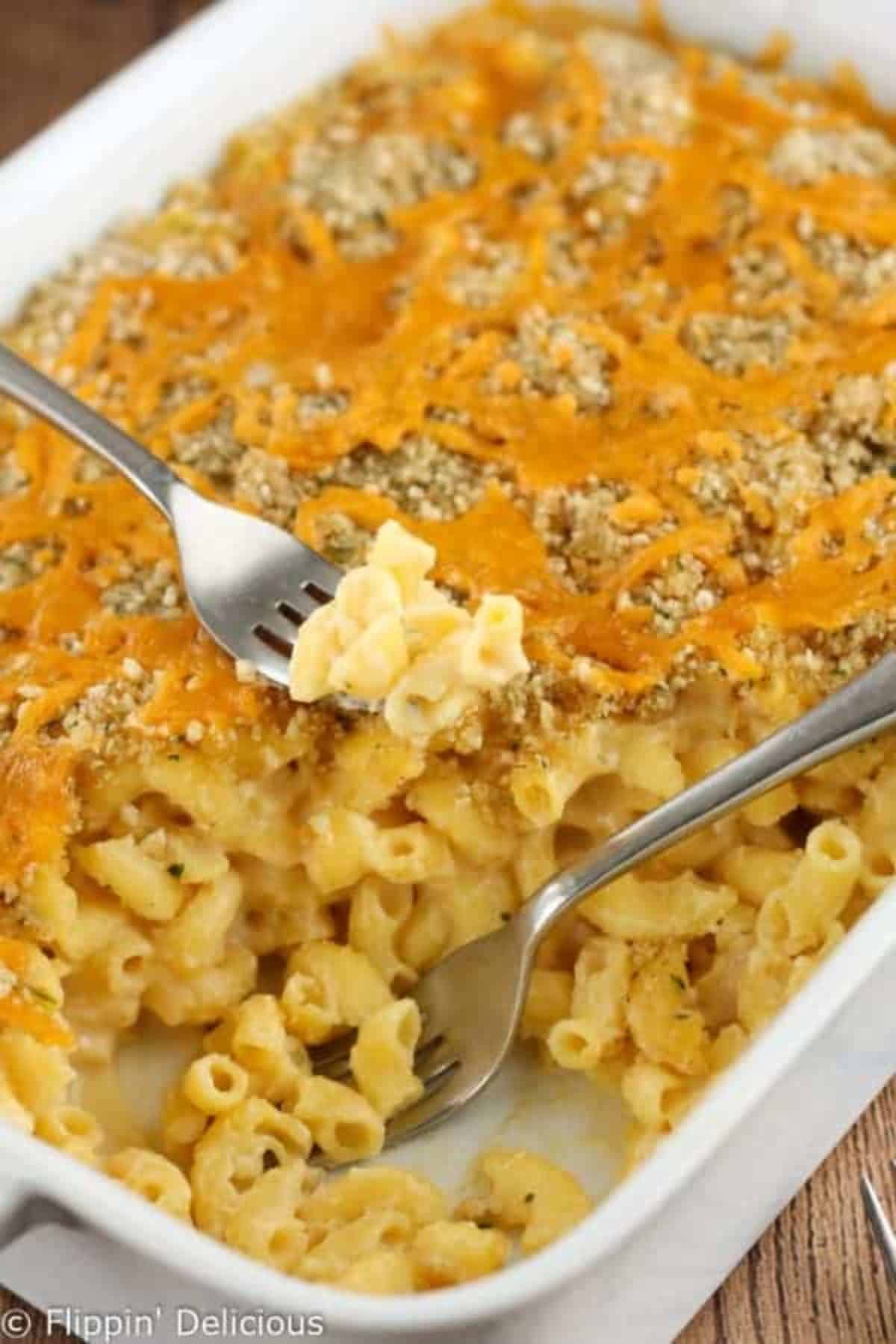 Mac and cheese is the best side dish of all time. I honestly could eat this gluten-free version every day. Using gluten-free pasta and bread crumbs elevates this dish to new heights. No matter what, don't skimp on the cheese. High-quality cheese is the difference between good and great mac and cheese.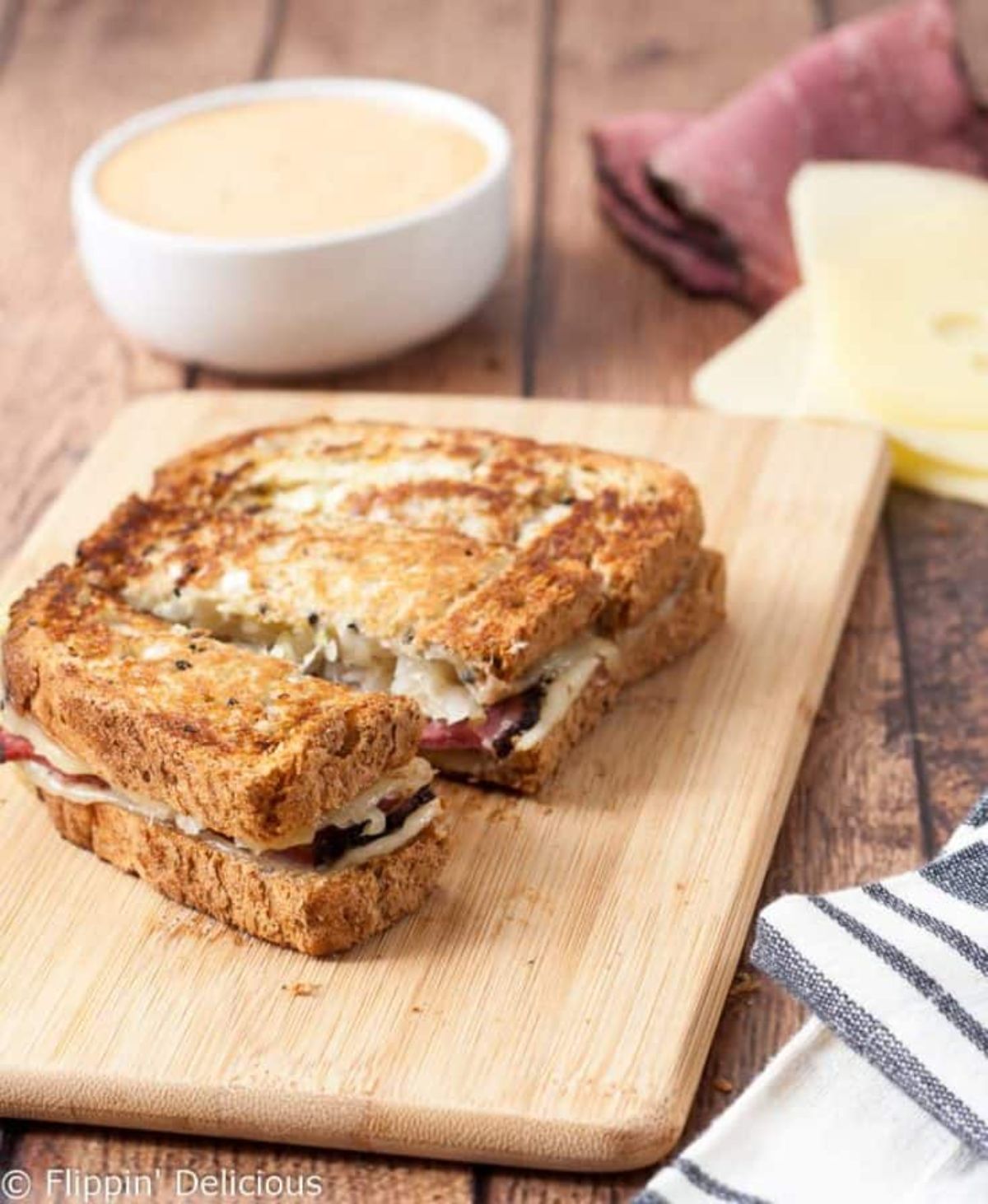 Reubens are one of my favorite sandwiches. There is something about the combination of corned beef and rye bread that is a match made in heaven. These fun little appetizers are next level because of the homemade dressing. I promise these diapers are so good that even people that don't like Reubens will be asking for the recipe.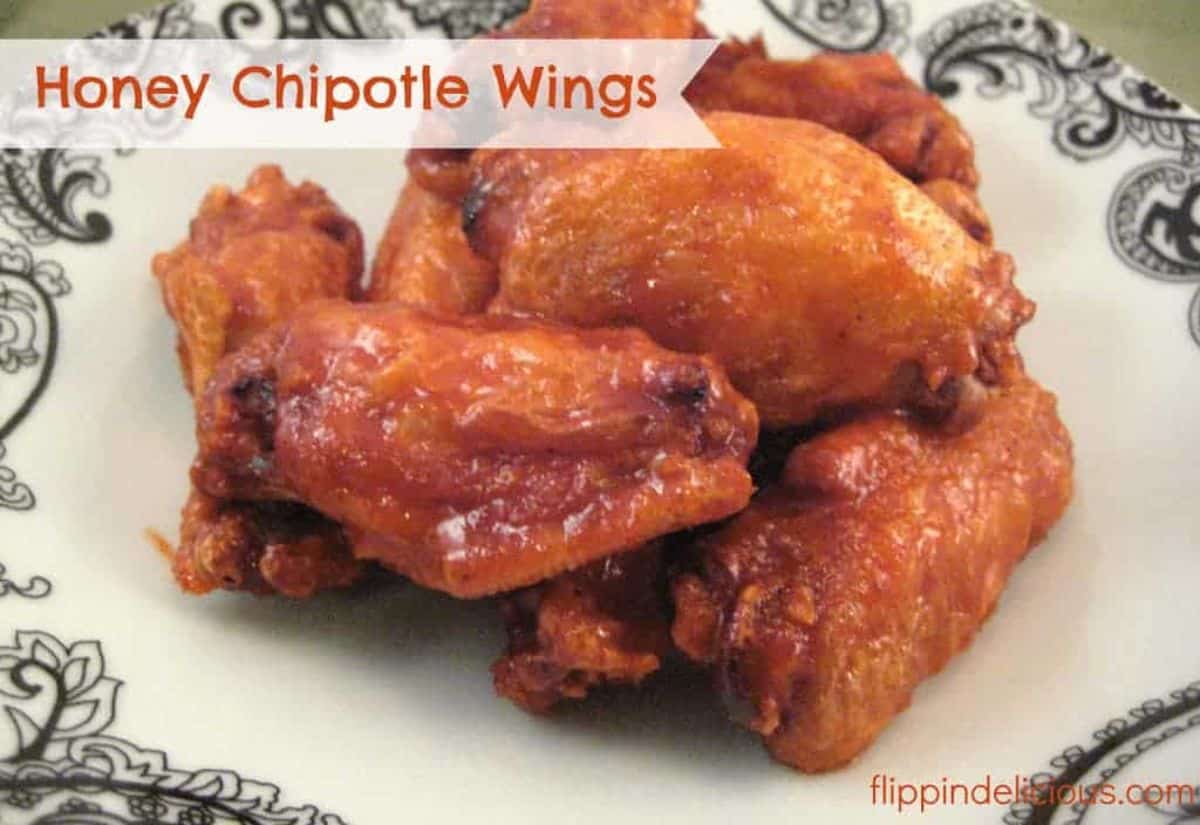 In my humble opinion, chicken wings should always combine flavors. This recipe gives your chicken wings a smokey flavor from the chipotle and a nice sweetness from the honey. I was a bit skeptical at first, but I'm a believer after trying them. The combination of sweet and smokey is a perfect combo that will steal the show at your next barbeque.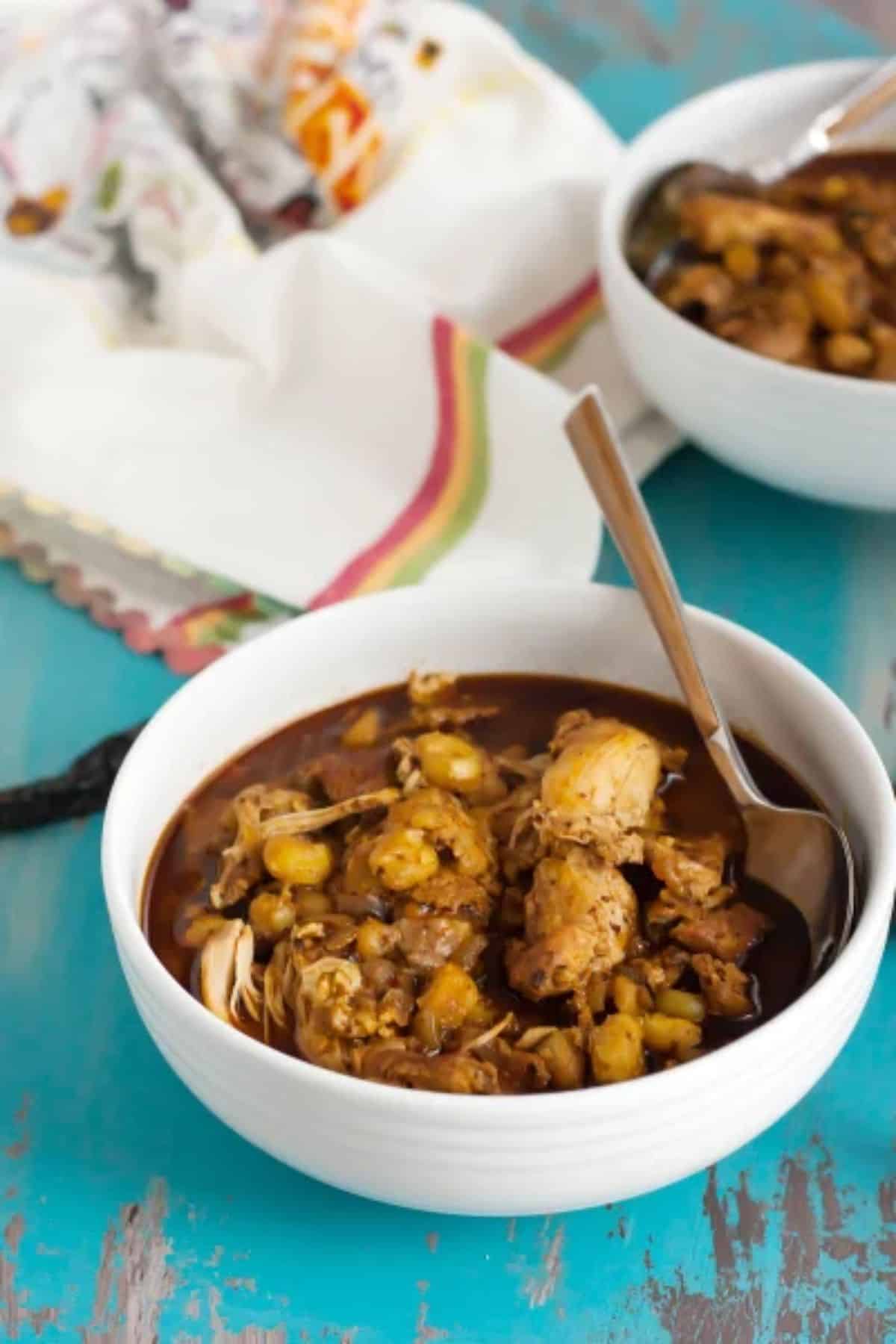 If you are familiar with Mexican food, then you know how good Posole is. This dish is the gold standard when it comes to Mexican side dishes. This delightful soup is not a typical side dish, but I promise it will add a fun twist to your next barbecue. Plus, it's always fun to expand your culinary horizons.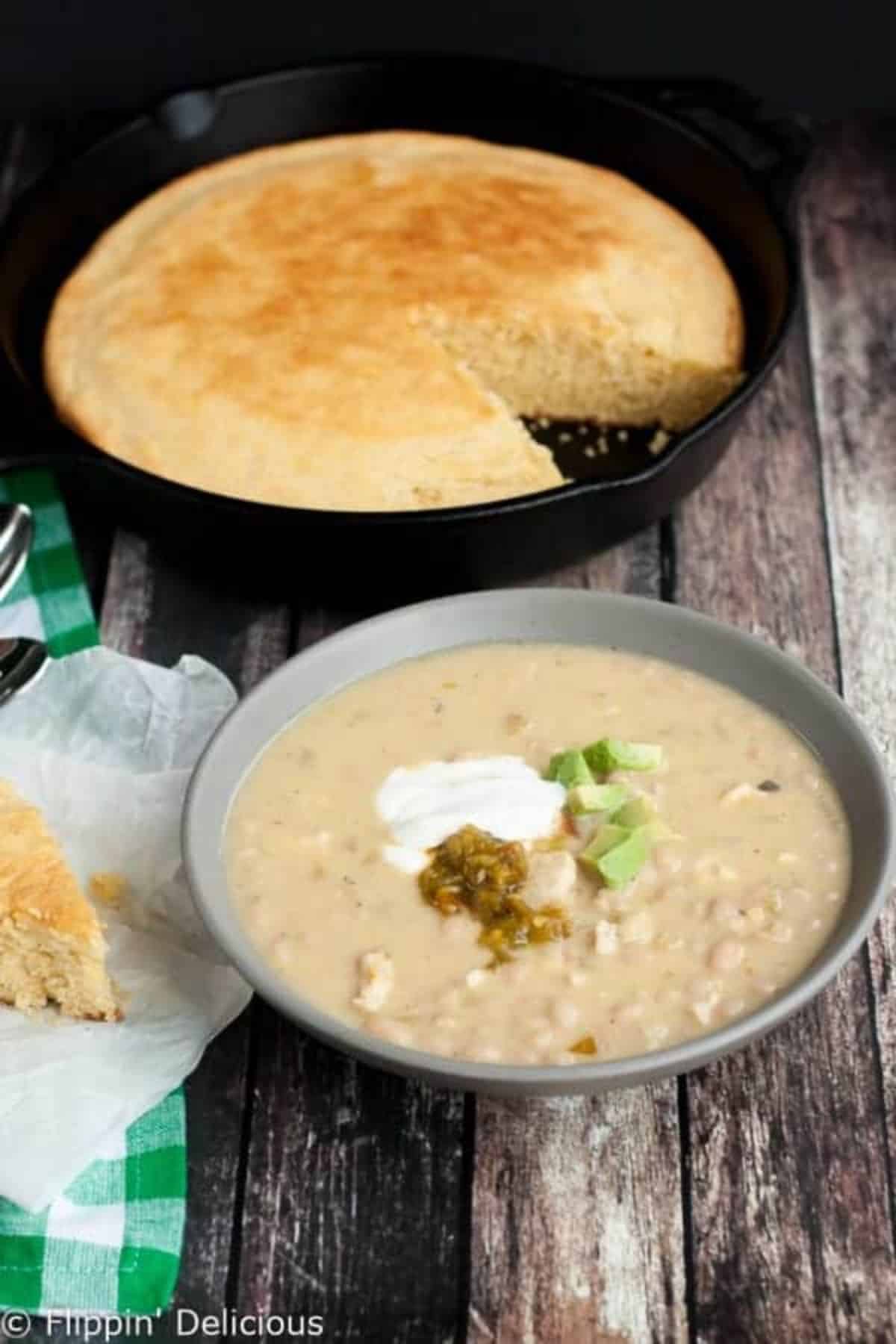 This green chili is so good that you shouldn't be surprised if your friends and family encourage you to enter it in a chili combination. The white beans and chicken add a slightly different color to this chili than traditional ones, and the slightly spicy and flavorful green chili will have you coming back for seconds.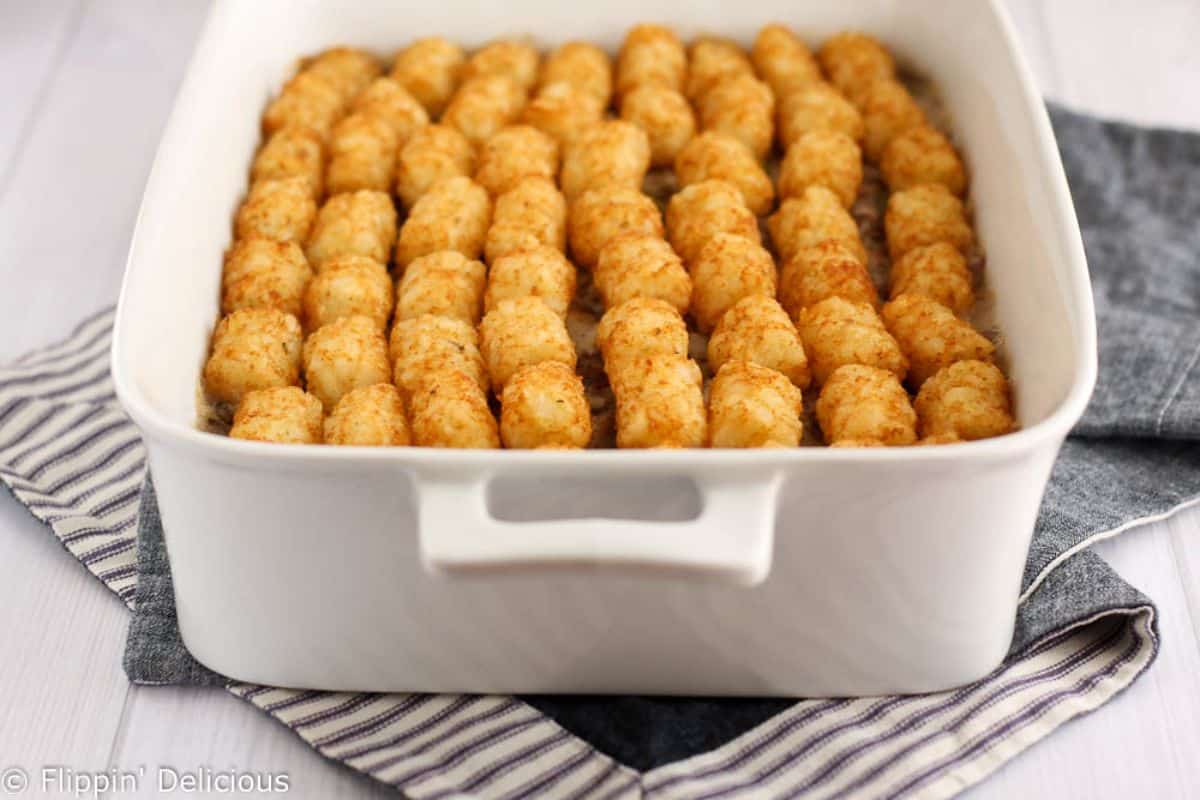 If you love tater tots, then this casserole is for you. Many people don't know that potatoes are gluten-free, so you can use this casserole as an easy substitution for gluten-heavy sides.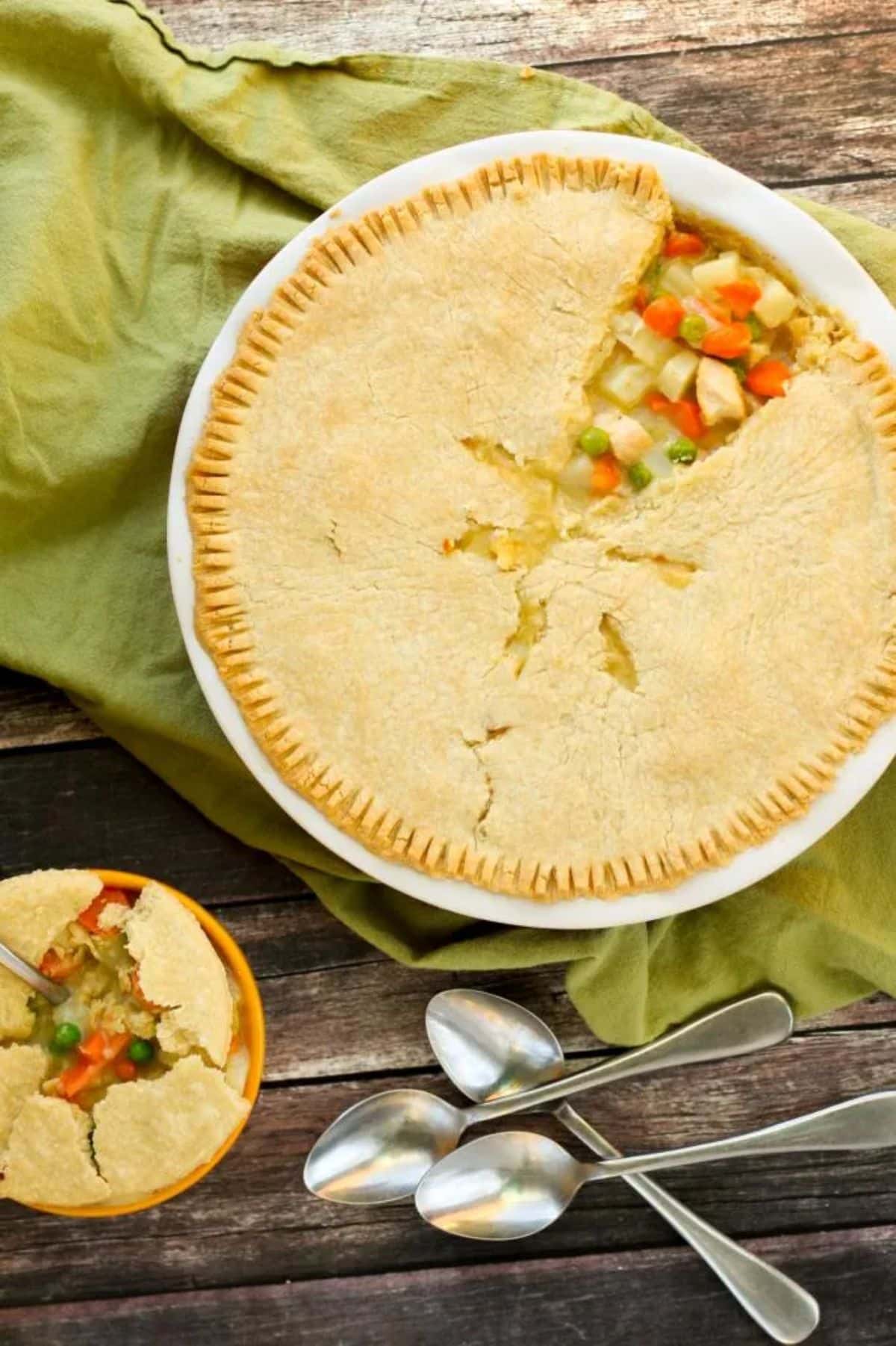 Chicken pot pie is the ultimate comfort food and is a great gluten-free bbq side dish. It's a great option if you have some picky eaters coming, and the leftovers are even better than the first serving.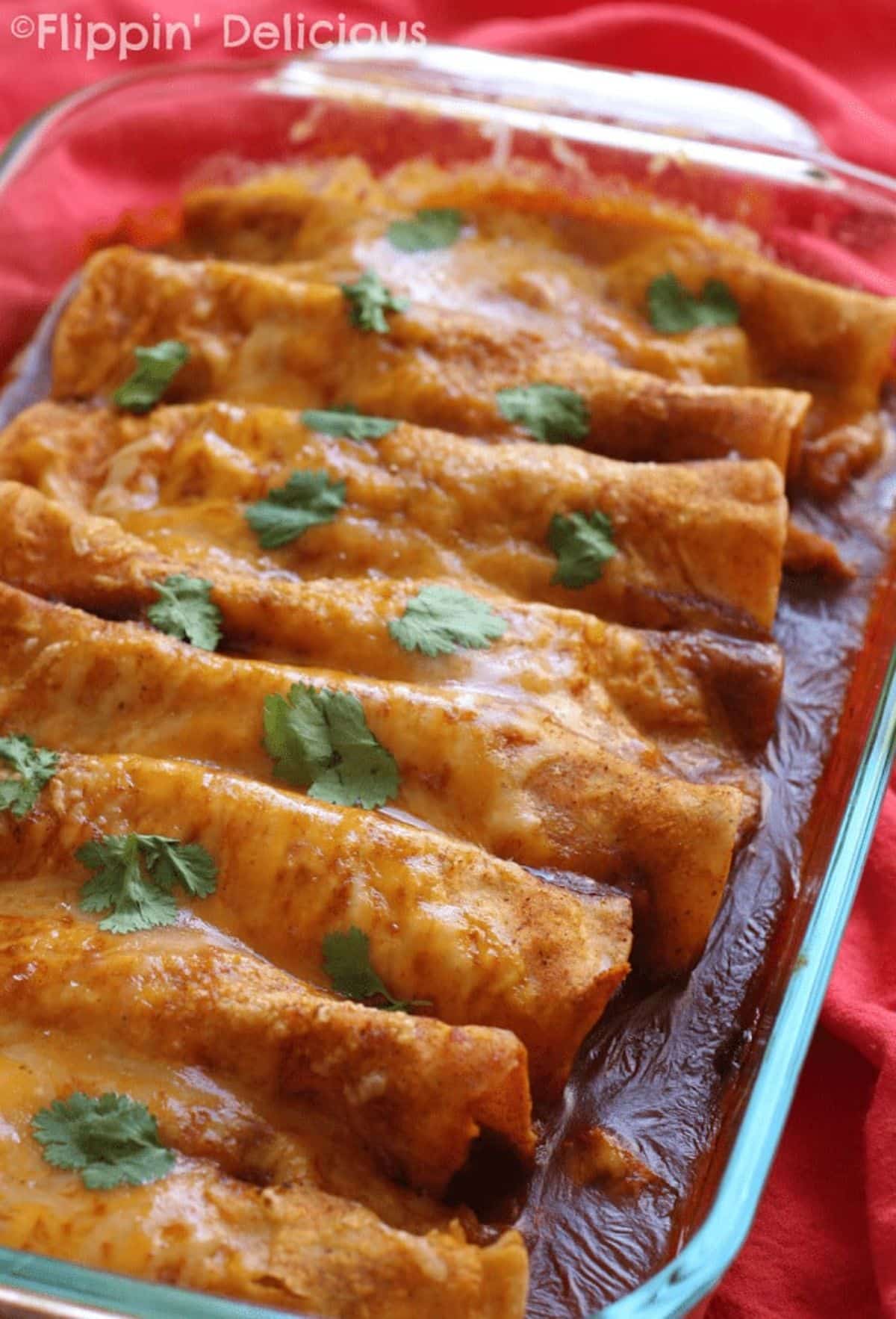 These gluten-free enchiladas are incredibly versatile. You can fill them with anything your heart desires, from chicken to vegetables. The enchilada sauce is incredible.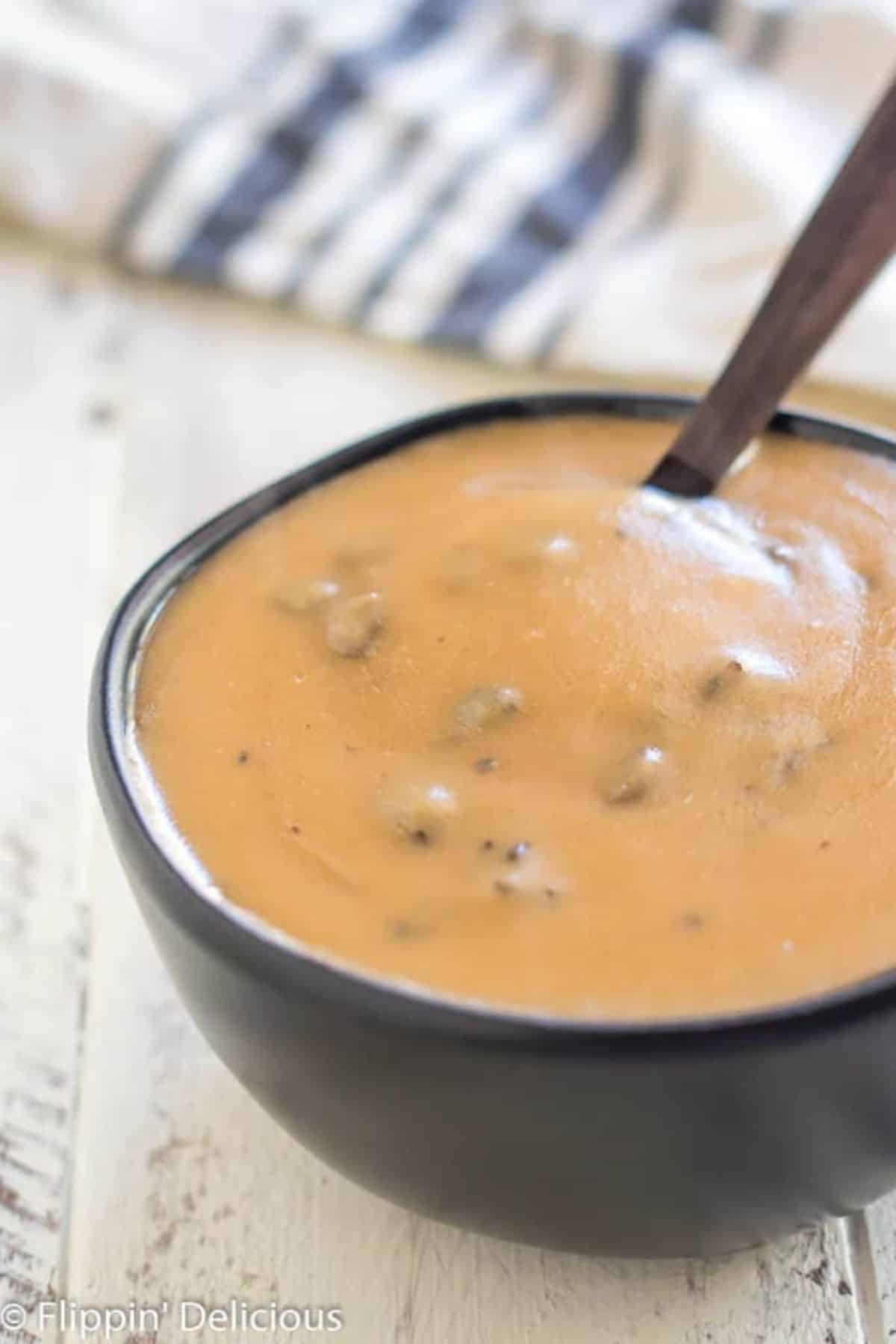 If you need a gluten-free and vegetarian bbq side dish, try out this cream of mushroom soup. The creamy soup is a perfect complement to grilled meat and vegetables.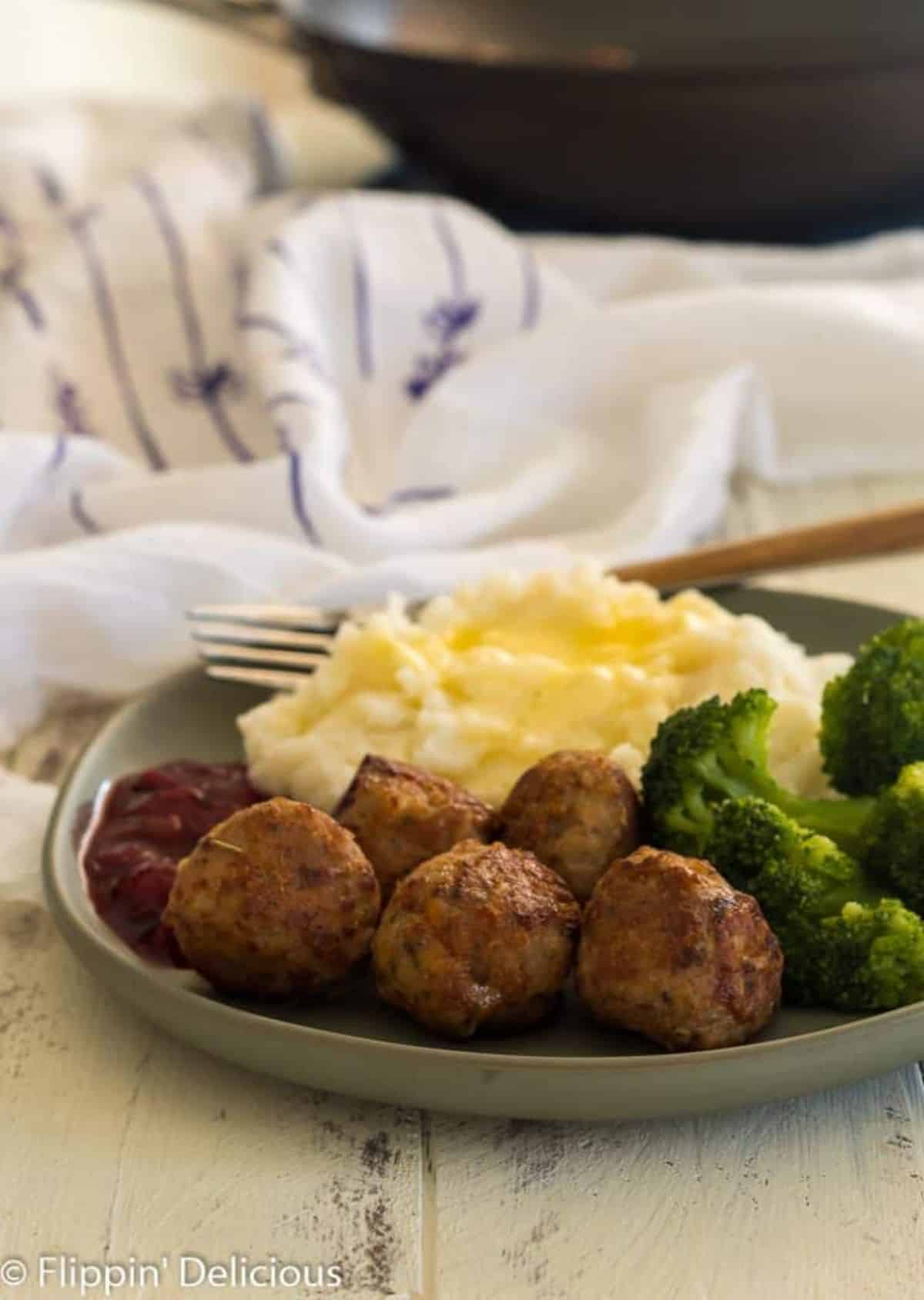 Most meatballs have gluten in them; this gluten-free version is even better than traditional meatballs and is the perfect appetizer to put out to keep your guests happy while you are working on the grill.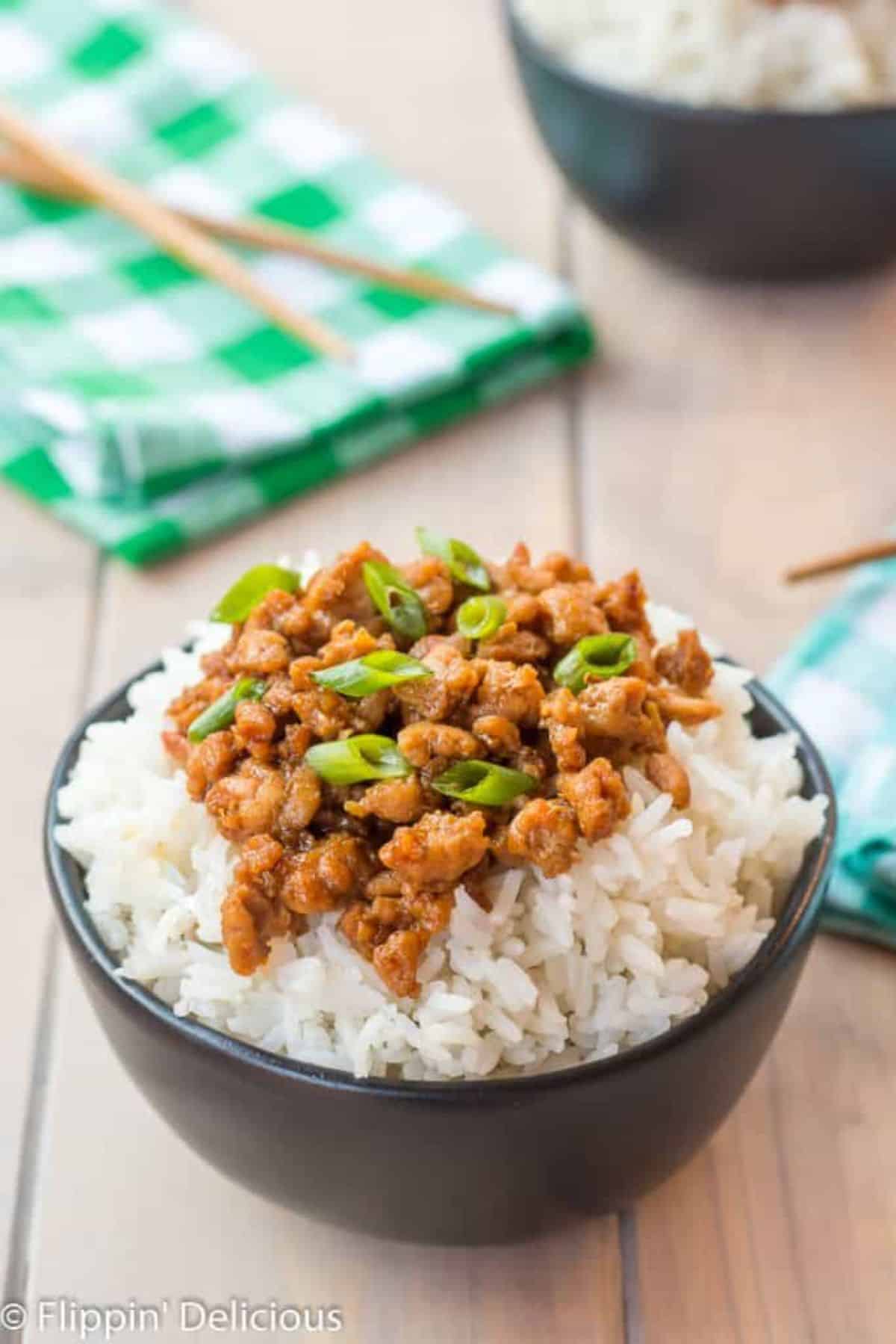 Most people assume rice bowls are the main course, but you can easily make these rice bowls into an appetizer by creating them into smaller portions. You can prepare them ahead of time and cover them to stay warm so your guests can grab an individual portion.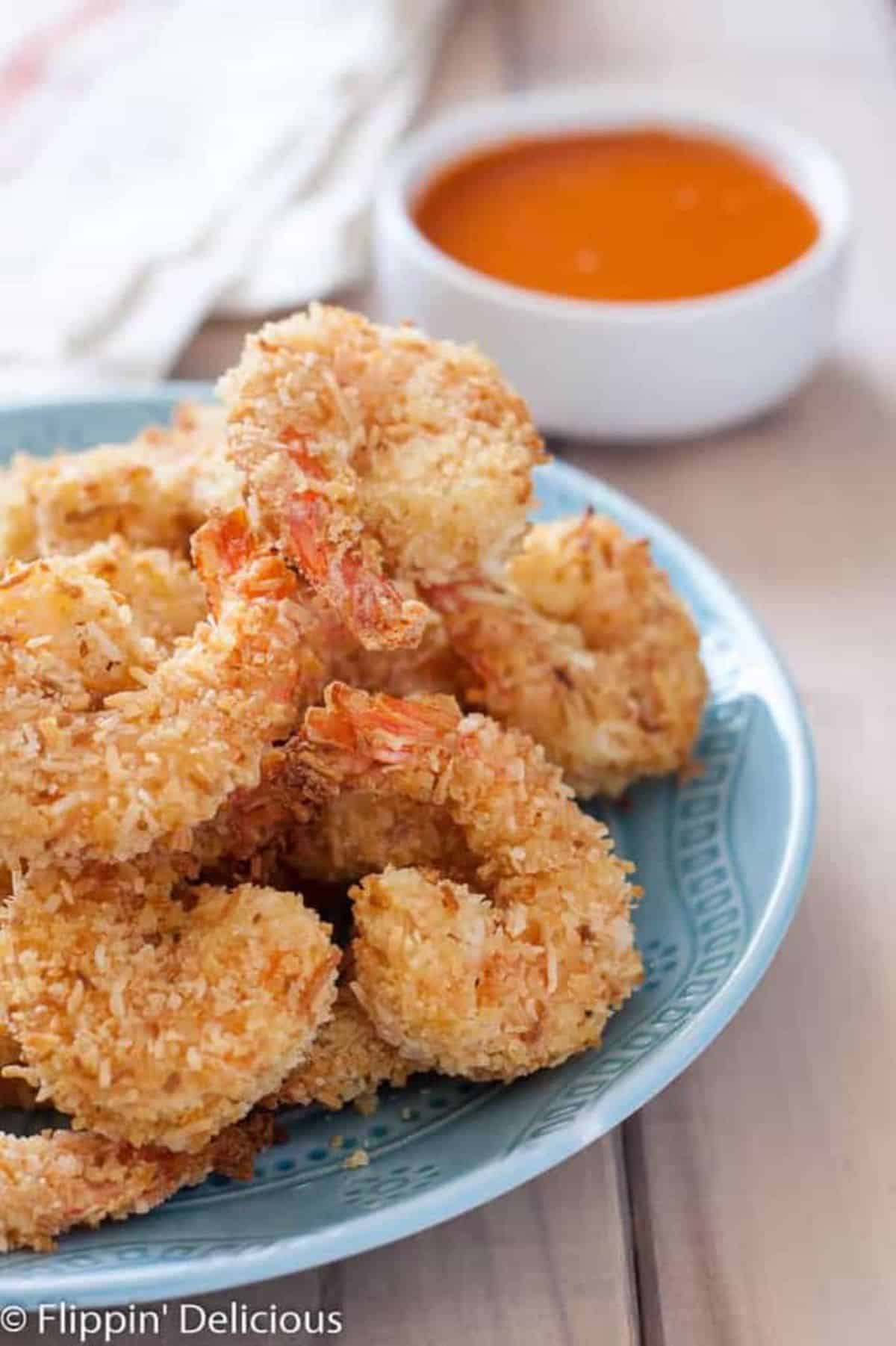 Coconut and shrimp are a great combination. Eating some of these before putting the shrimp out would be best because I promise they will disappear quickly.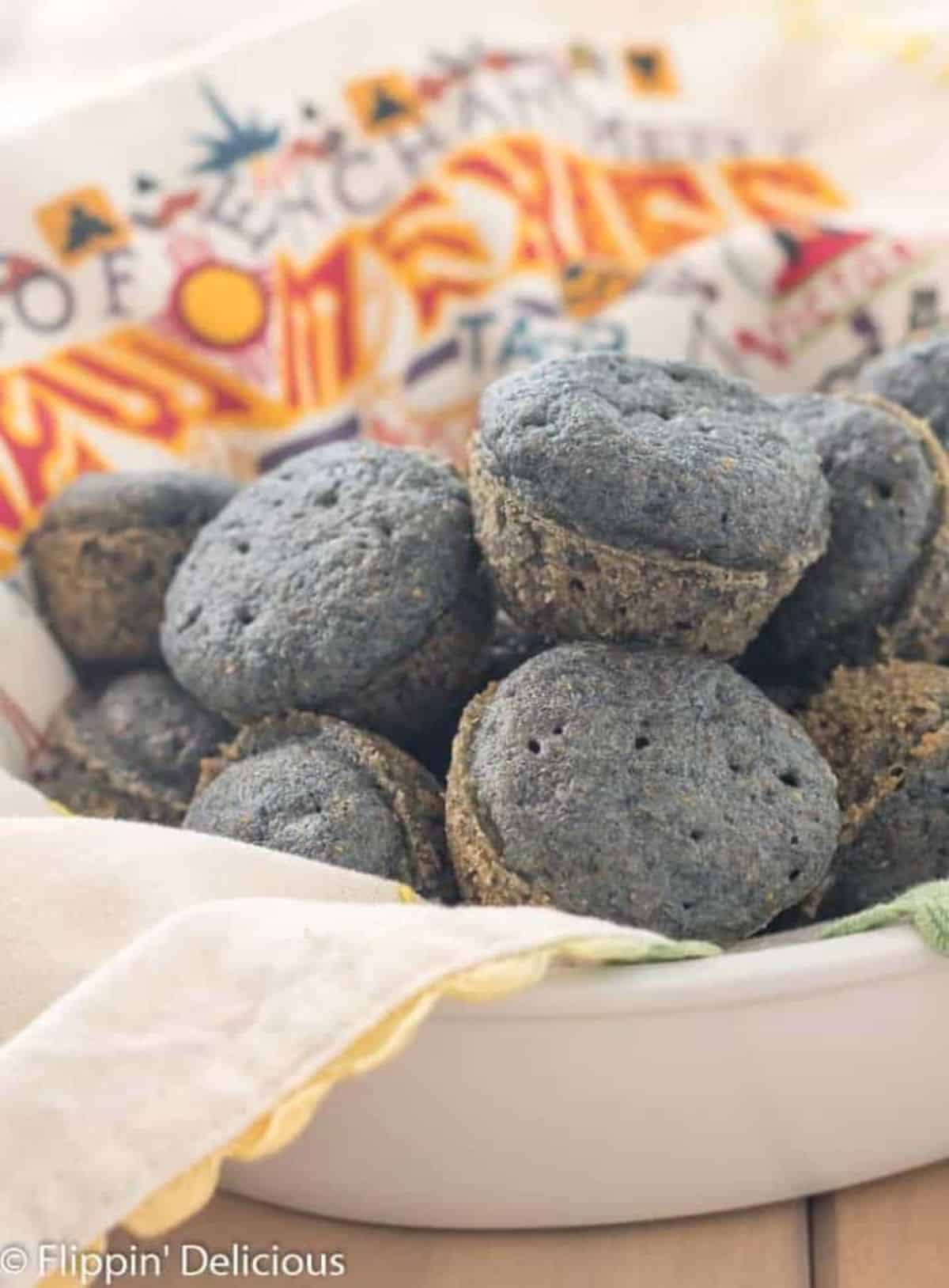 These blue corn muffins are not only tasty but have an incredible color that will pique the interest of your guests.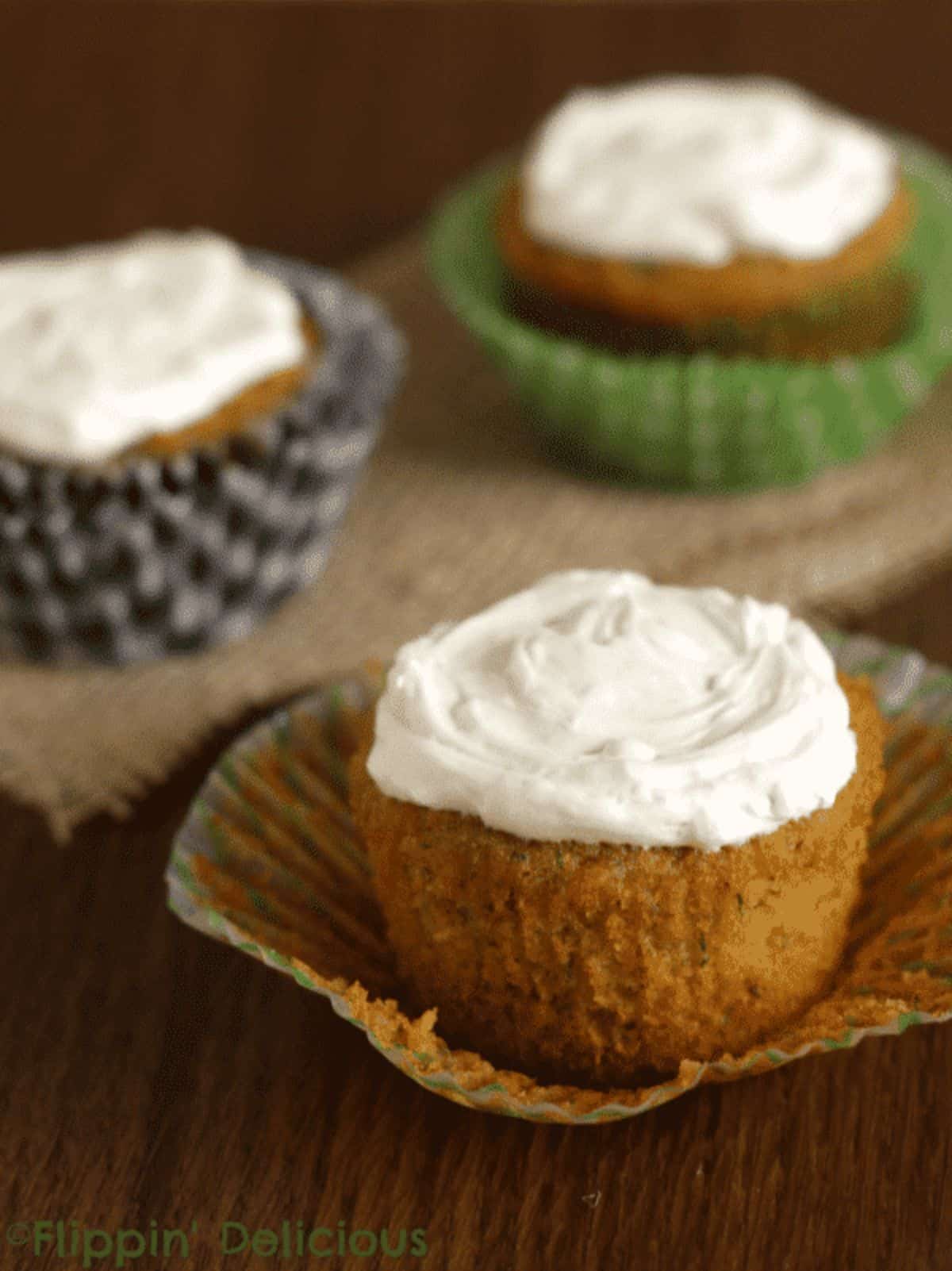 Make these carrot zucchini muffins if you want to sneak in some vegetables for your guests. The carrots add a nice sweetness to the muffins.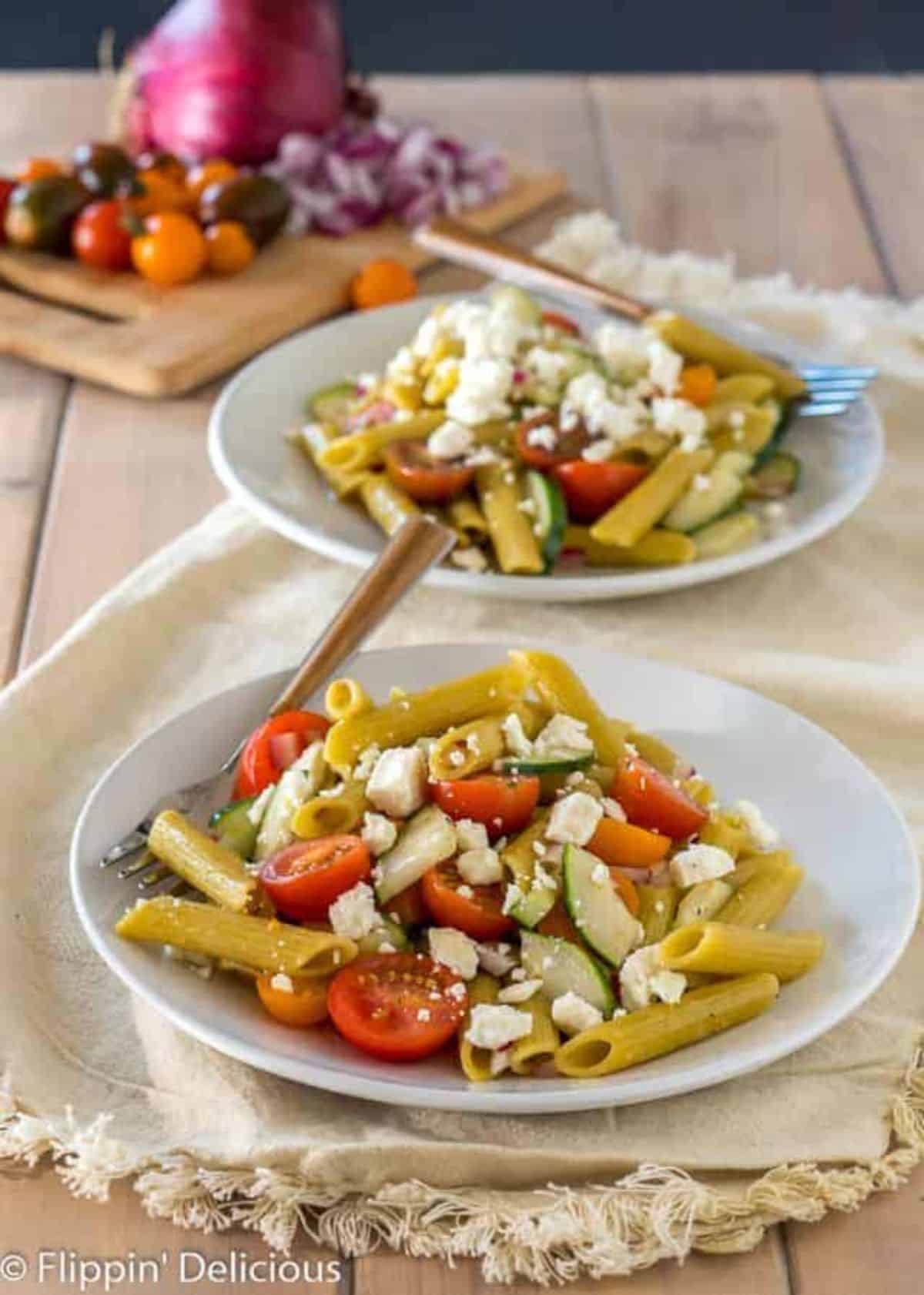 Greek pasta is a fan favorite. Everyone loves Greek spices, feta cheese, and tomatoes. Add gluten-free pasta, and you have a fun combination that balances out heavier meat dishes.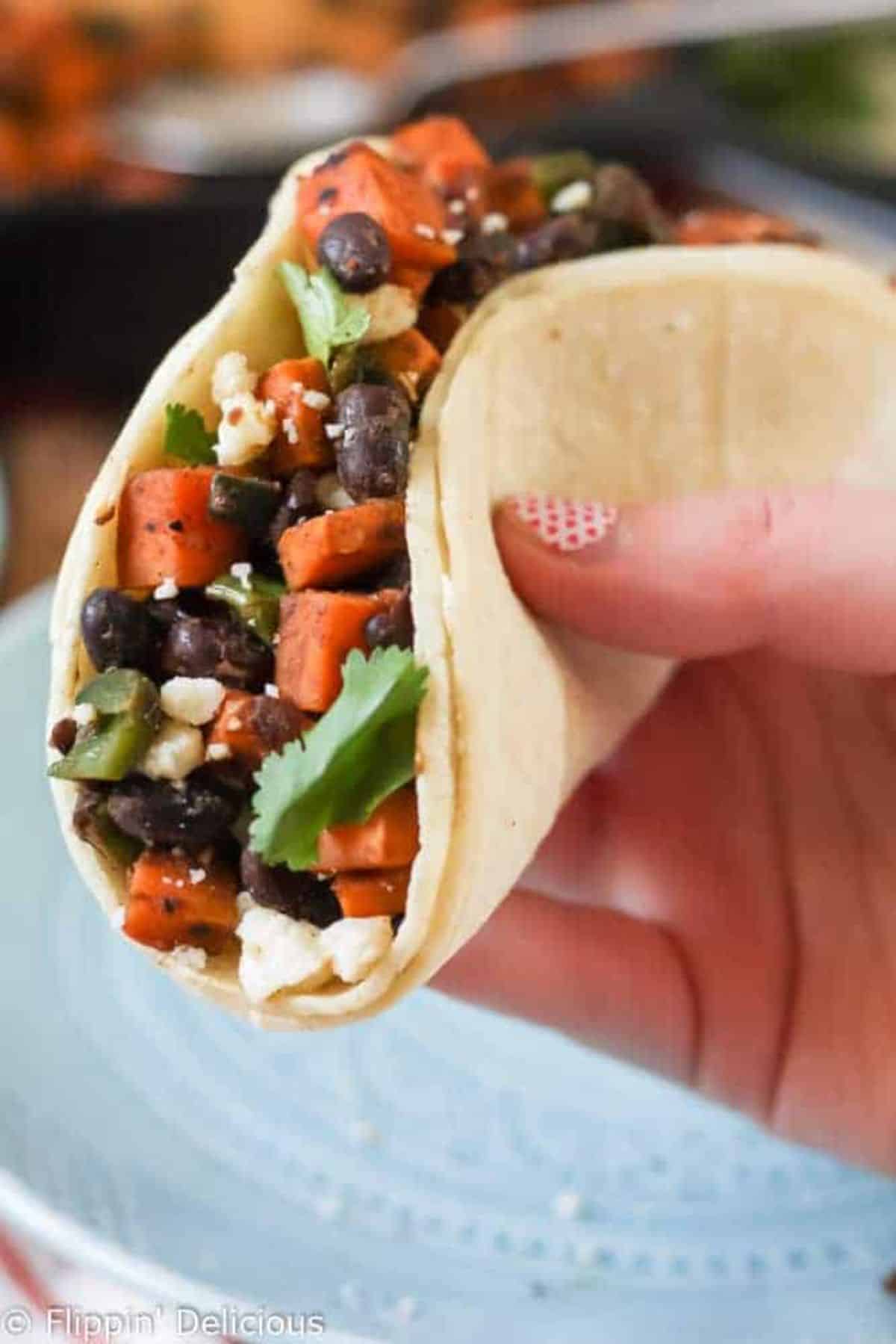 These vegetarian tacos are so good that you may consider going vegetarian. If you want, you can also prepare some meat on the side for meat-eating individuals.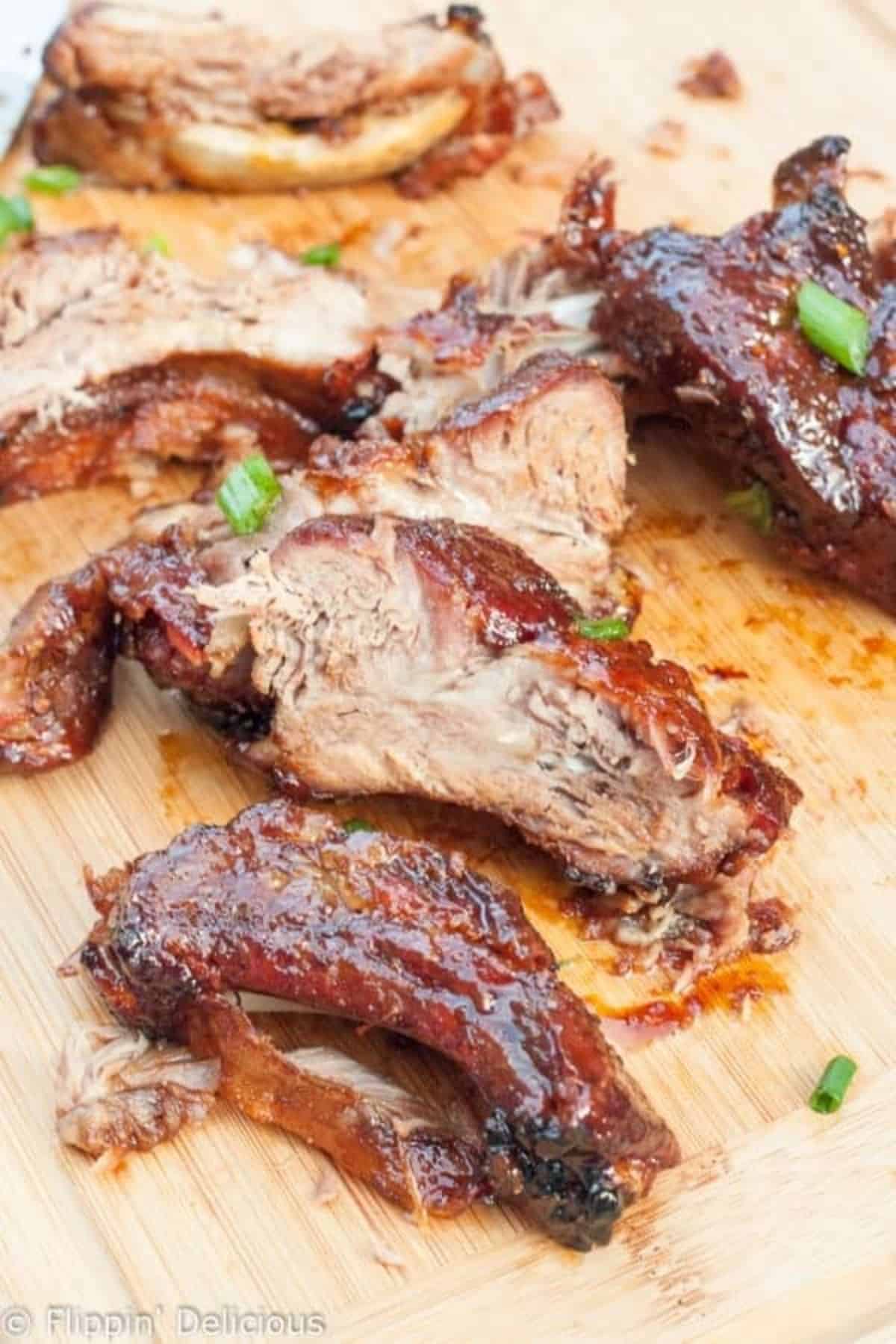 These ribs are finger-licking good. It's a good thing, too, because the sauce will be all over your fingers by the time you finish eating.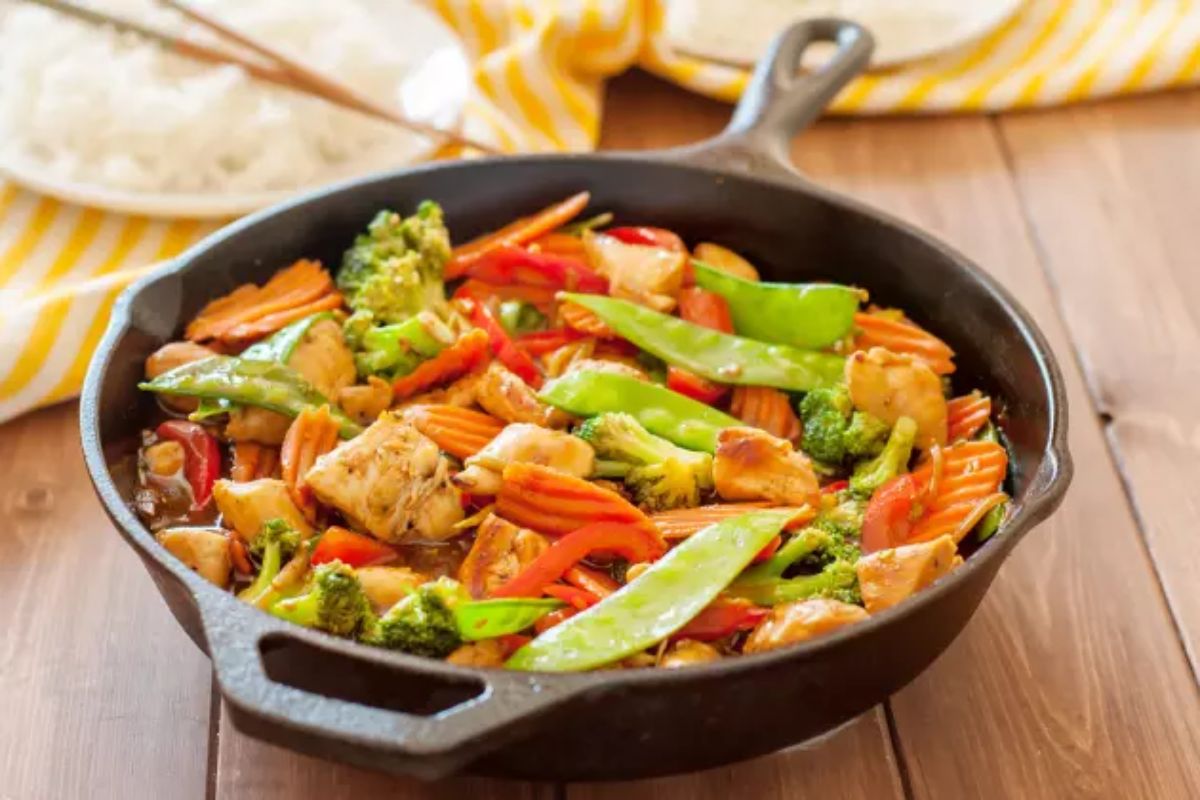 A vegetable stir fry is one of my favorite side dishes because it combines quickly and adds some color and vegetables to meat-heavy barbeques.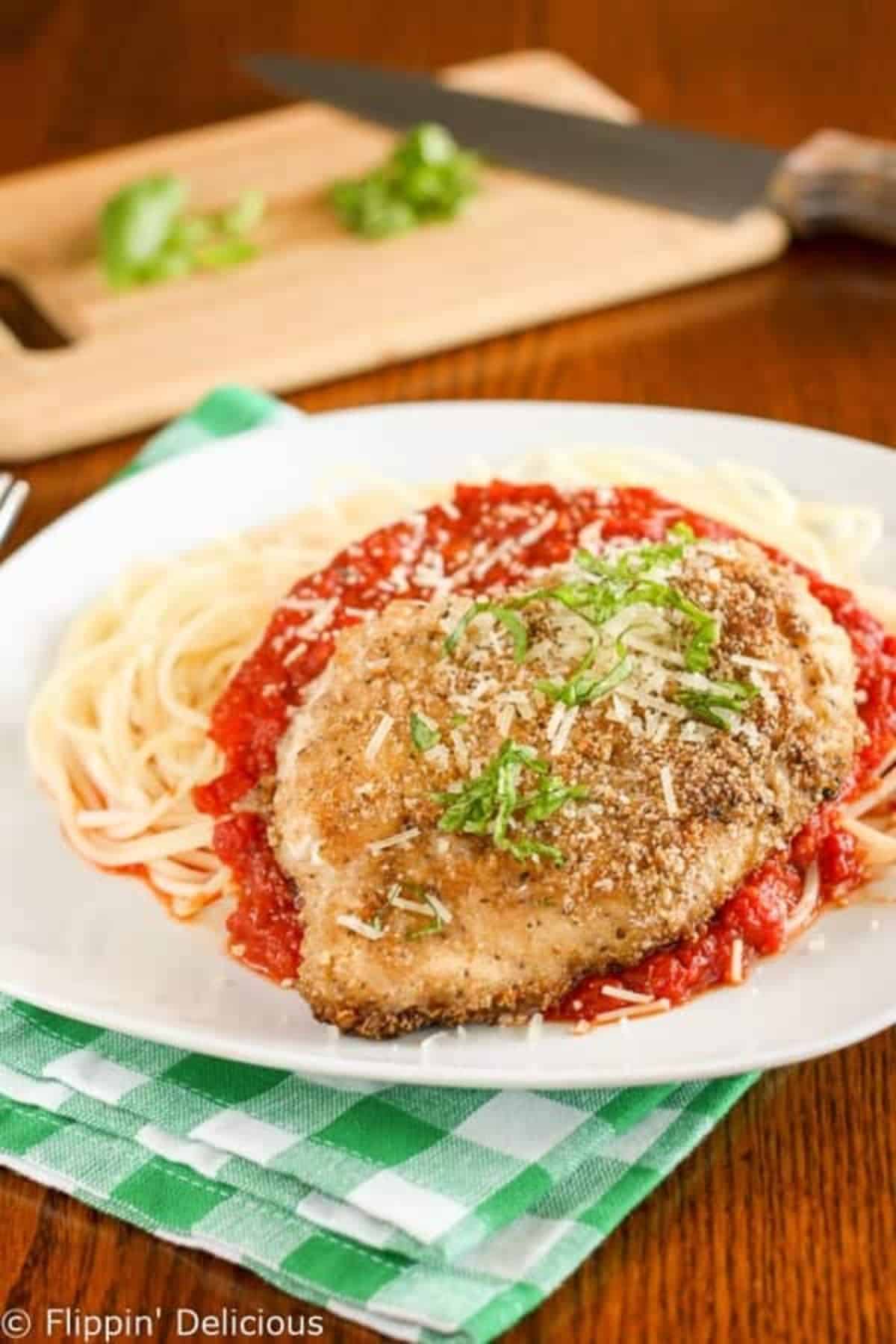 This chicken parmesan is perfect for cutting into small portions and serving with toothpicks. It's a great side dish or appetizer.
Final Thoughts
With this list of gluten-free side dishes, you will probably be crowned the BBQ king of the neighborhood. I highly recommend that you try out all of them.