Enjoying a sweet treat doesn't mean compromising your gluten-free lifestyle! There are many decadent, delicious gluten-free apple recipes that will satisfy your sweet tooth without the guilt.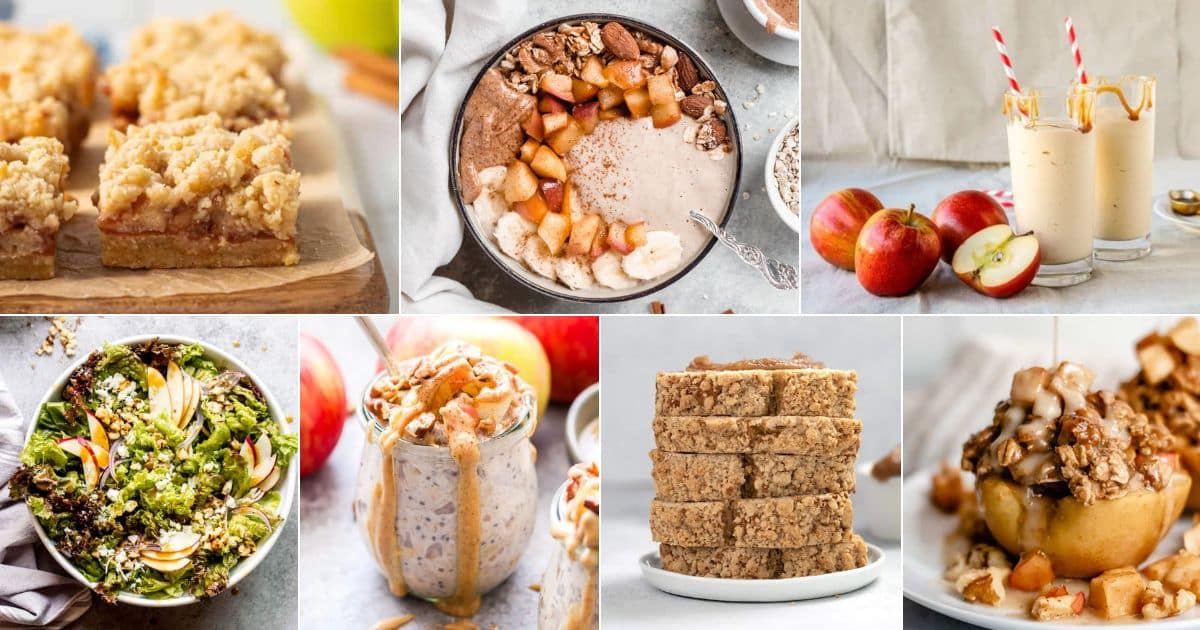 From classic pies to unique twists, you can make many gluten-free apple recipes to satisfy your cravings. Here are twenty-one amazing gluten-free Apple recipes – pies and more you can make at home.
Jump to:
1. Gluten-Free Apple Brown Betty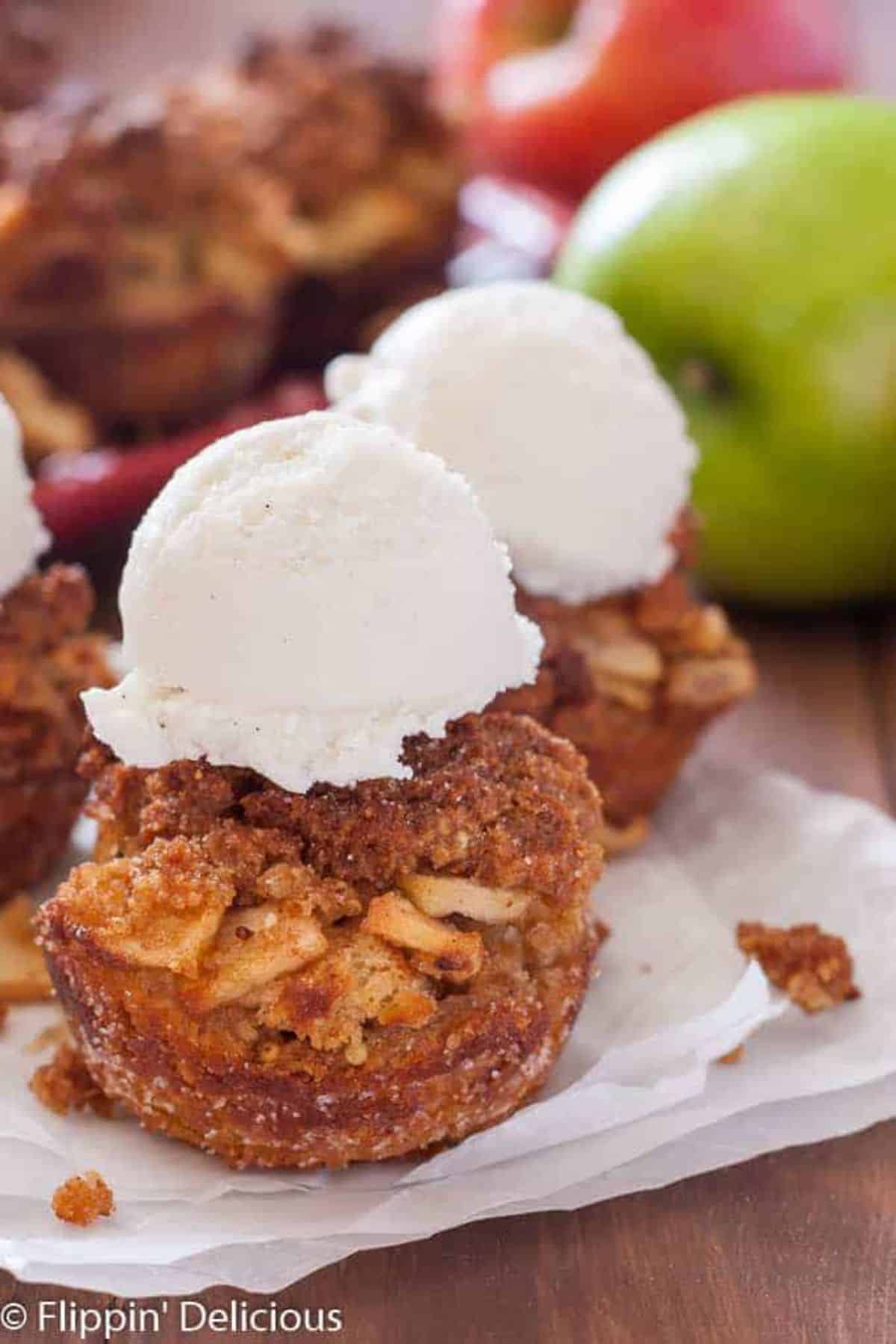 The classic dessert's crispy topping and soft apple filling make it the perfect comfort food. An ice cream topping makes it extra delicious. Whether entertaining or looking for an easy weeknight dessert, this classic gluten-free apple recipe has it all.
Each bite of this Gluten-Free Apple Crumble Pie has a perfect combination of tart apples, crunchy oats, and sweet cinnamon sugar.
2. Gluten-Free Apple Muffins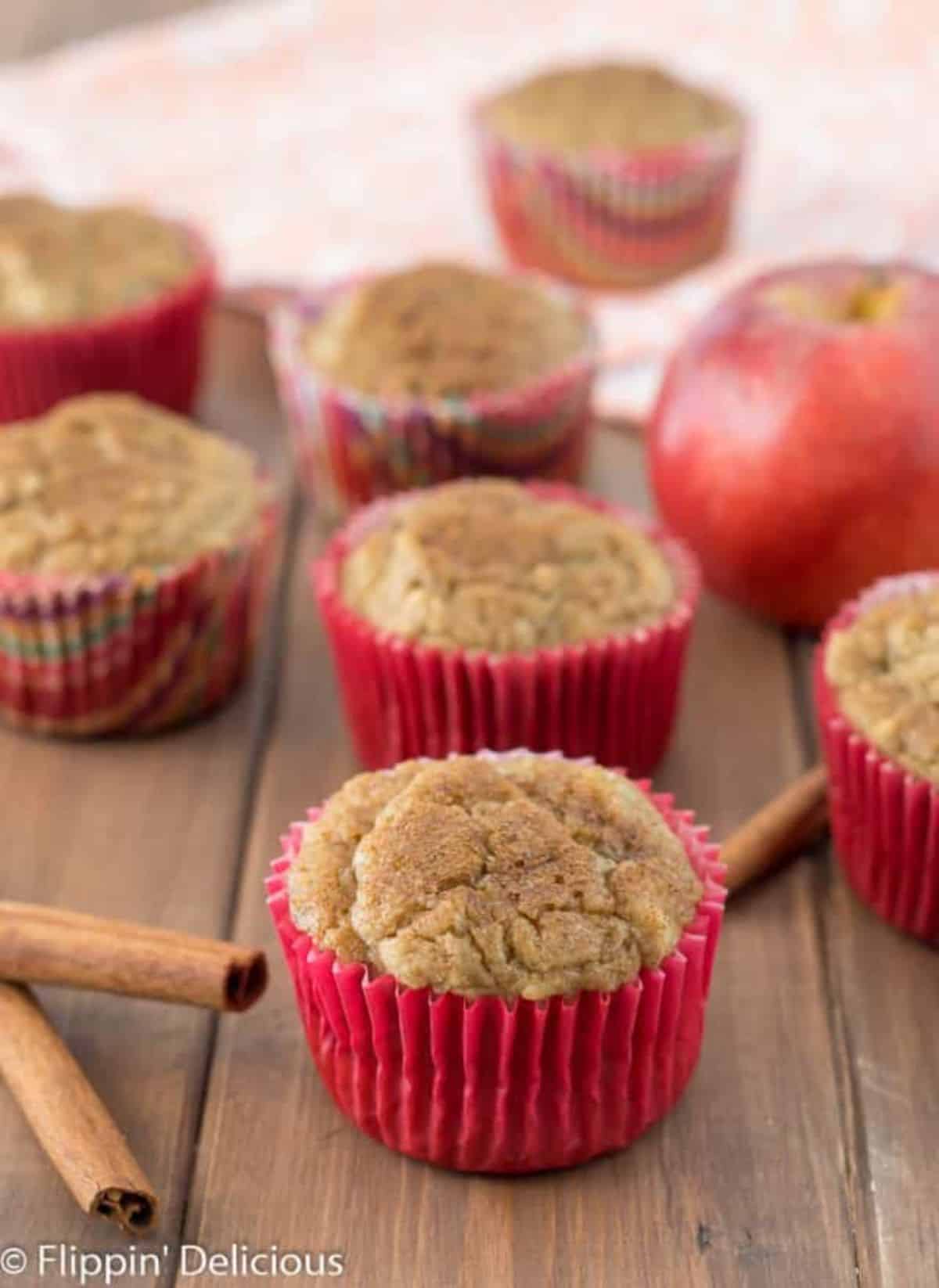 Start your day off right with these delicious gluten-free Apple Muffins. The tart apples and sweet cinnamon sugar make these muffins irresistible flavors. The rich flavor and moist texture make it ideal for any celebration.
3. Apple Crisp, Gluten-Free, Dairy-Free Option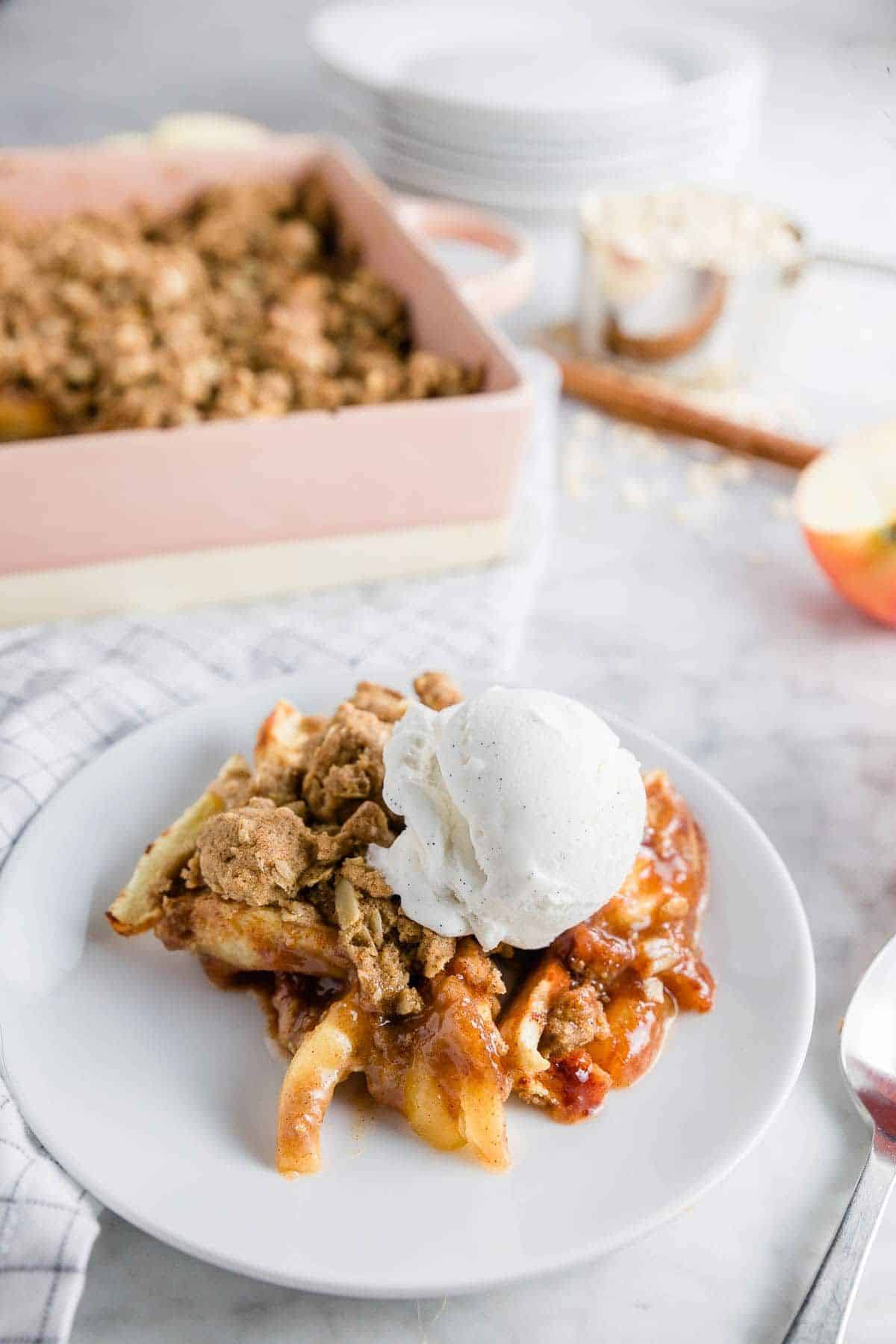 The recipe is a sweet dessert that combines apples and a crunchy topping. The gluten-free apple crisp is great for a potluck or family gathering. It's an easy-to-make dessert that can be enjoyed by everyone, even those who are gluten-intolerant.
The honey-crisp apples are baked with brown sugar, cinnamon, and oats for a classic fall dessert. You can substitute almond milk for regular milk if you enjoy dairy-free desserts.
4. Gluten-Free Apple Pie Bars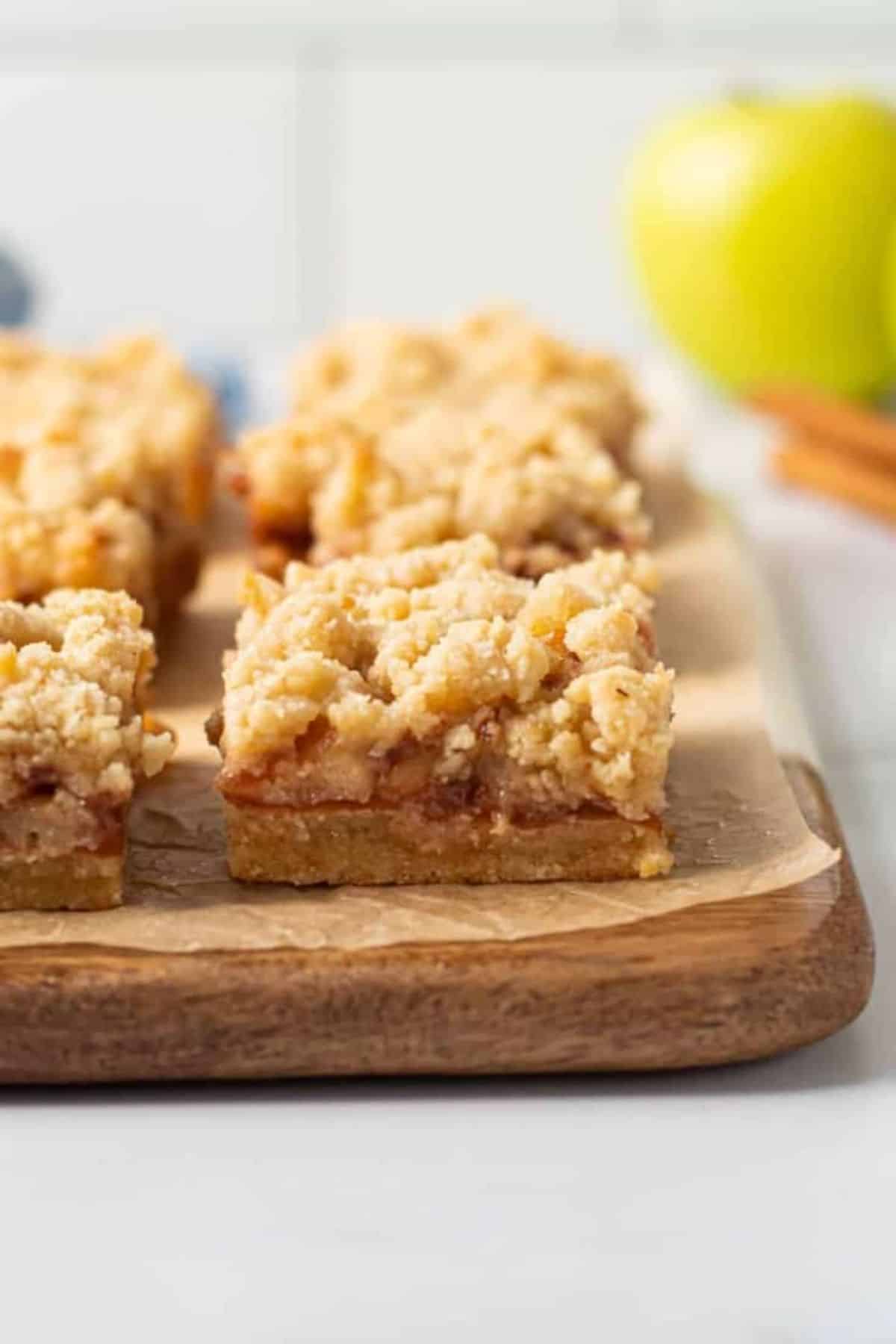 A twist on classic apple pie, these bars combine unique flavors like caramel and cans. The gluten-free crust tastes as good as a regular pie crust, so you won't miss out on flavor. A creamy caramel topping makes these bars irresistible.
You can serve the apple pie bars with ice or whipped cream for an extra-special treat. The bars can also be frozen for up to three months, so you always have a sweet snack on hand.
5. Easy Gluten Free Apple Fritters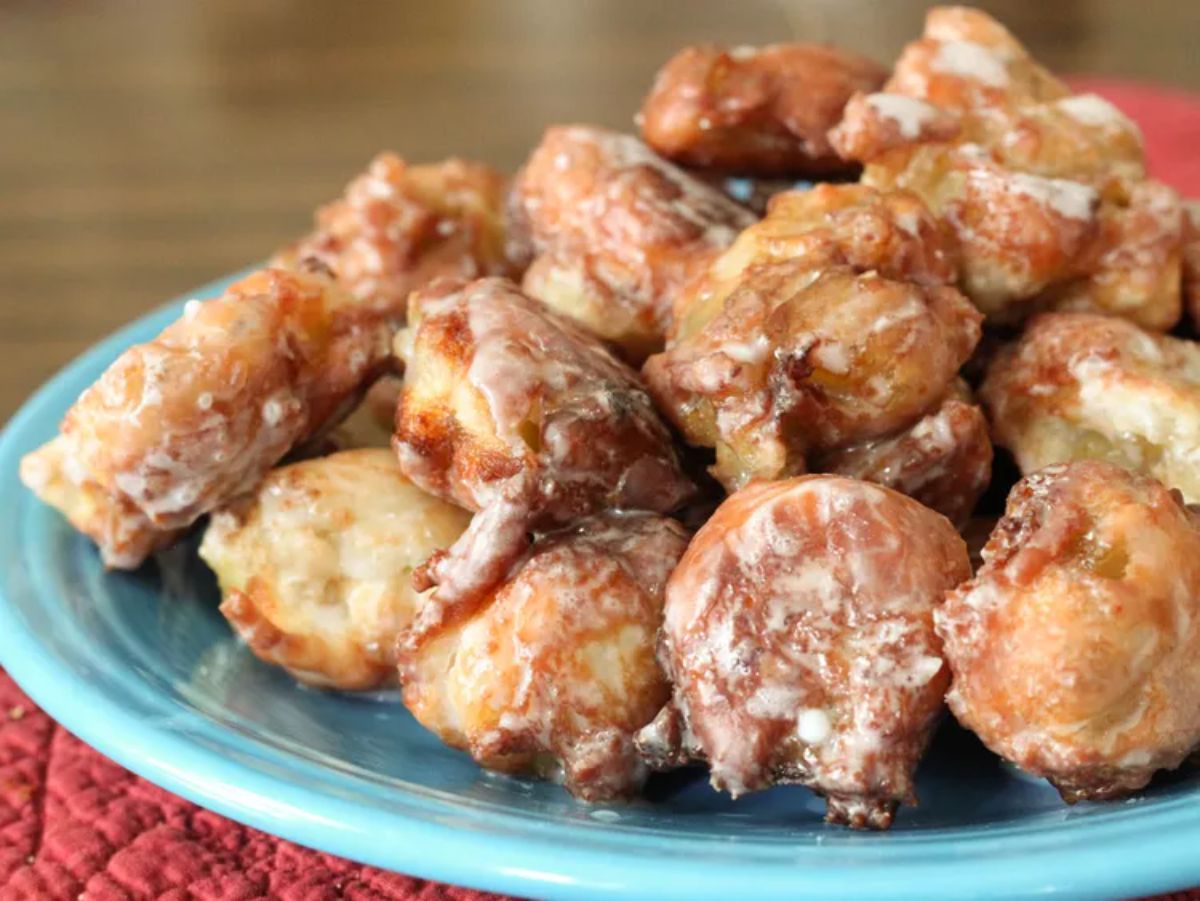 The fried, golden-brown dough of apple fritters makes them a classic favorite. The gluten-free version swaps out regular flour for gluten-free flour and is just as easy to make. The recipe is relatively complex, but the result is worth it.
The apple fritters will be light and fluffy with a sweet apple filling. You customize your fritters using different types of apples and spices. For instance, if you enjoy a spicy flavor, try adding a bit of cinnamon or cardamom.
6. Apple Sharlotka Cake (Gluten Free)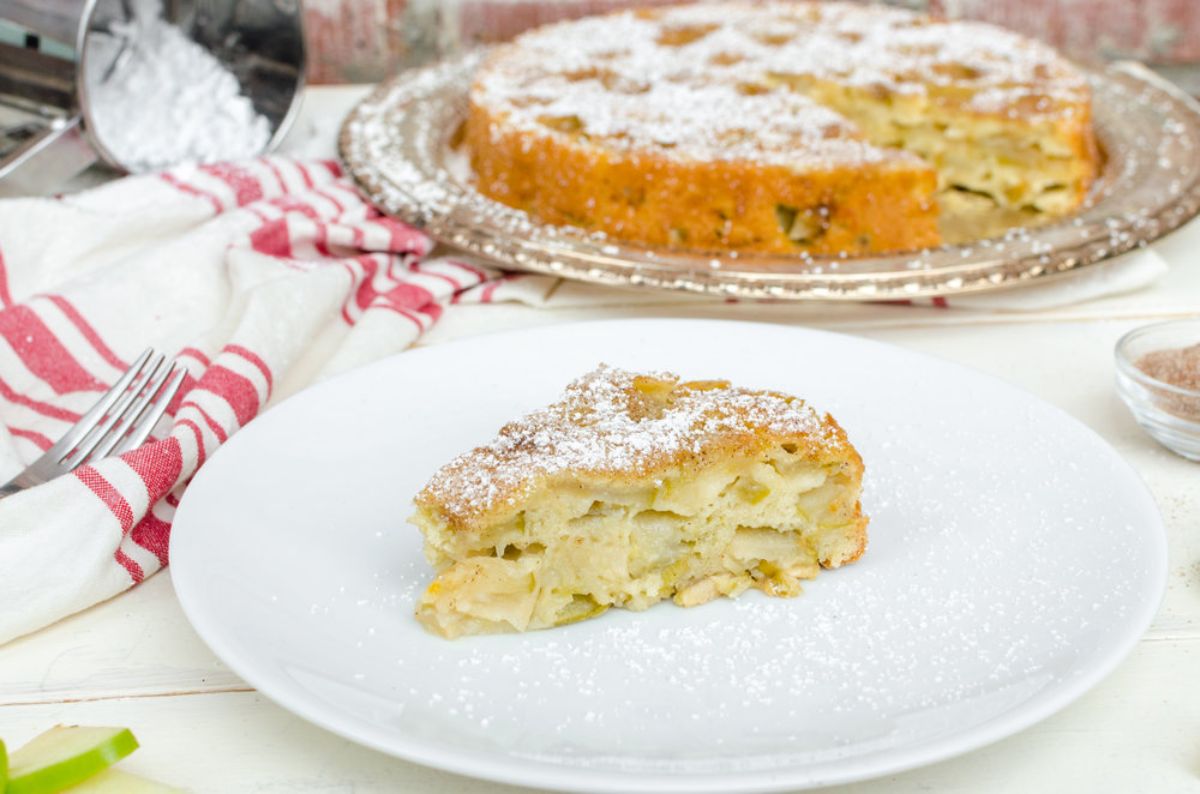 A unique take on traditional apple cake, the recipe combines apples and walnuts. The cake is gluten-free and incredibly moist. To make it even more delicious, top the cake off with a simple cream cheese frosting or sprinkle some powdered sugar.
The tasty flavors of ingredients like apples, walnuts, and cinnamon make this sharlotka cake a perfect fall dessert. You can make it more of a healthy dessert by using low-fat yogurt or applesauce instead of oil.
7. Apple Spice Oatmeal Cookies (Gluten Free)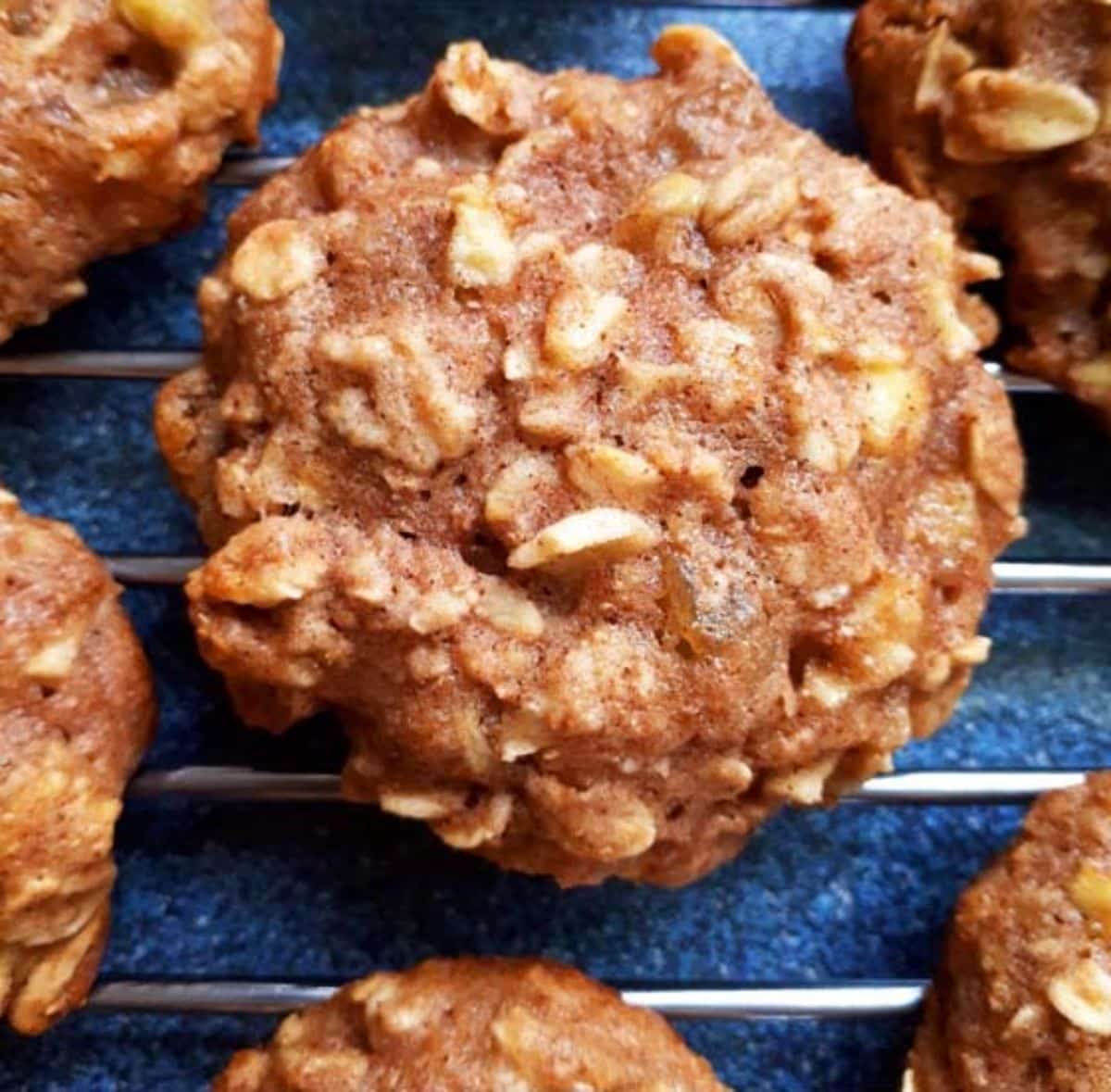 Enjoying some cookies with a hot cup of tea or milk can be a great way to end the day or whenever you're craving something sweet. The crunchy but easy-to-chew texture of these gluten-free oatmeal cookies makes them a favorite.
The oats and apples are combined to create a flavorful dough, while the spices add an extra kick. Add some chopped walnuts or pecans for even more flavor. The gluten-free oatmeal cookies can be stored in an airtight container for up to a week.
8. Apple Sauce Crepes with Honey Ricotta (Gluten Free)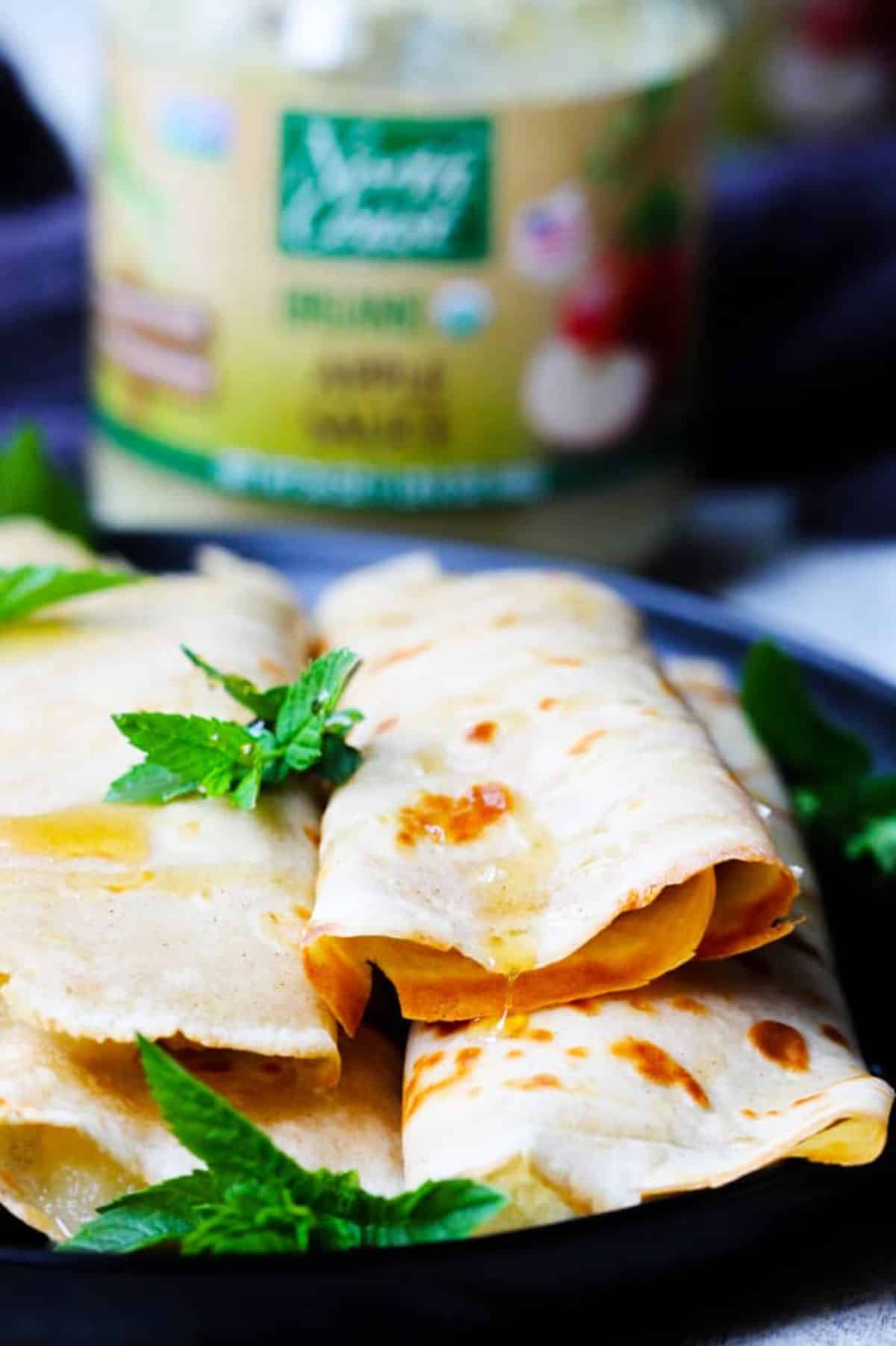 The delectable combination of apples and ricotta cheese makes these crepes a hit. The gluten-free crepes are light, and the honey ricotta filling adds a sweet and creamy flavor. The applesauce makes the crepes extra moist and gives them a unique flavor.
You could add some fruits to the filling for an even more flavorful experience. For instance, if you enjoy a bit of tartness, throw in some cranberries. The crepes can be served warm or cold and are best enjoyed with a dollop of whipped cream.
9. Gluten-Free Apple Bread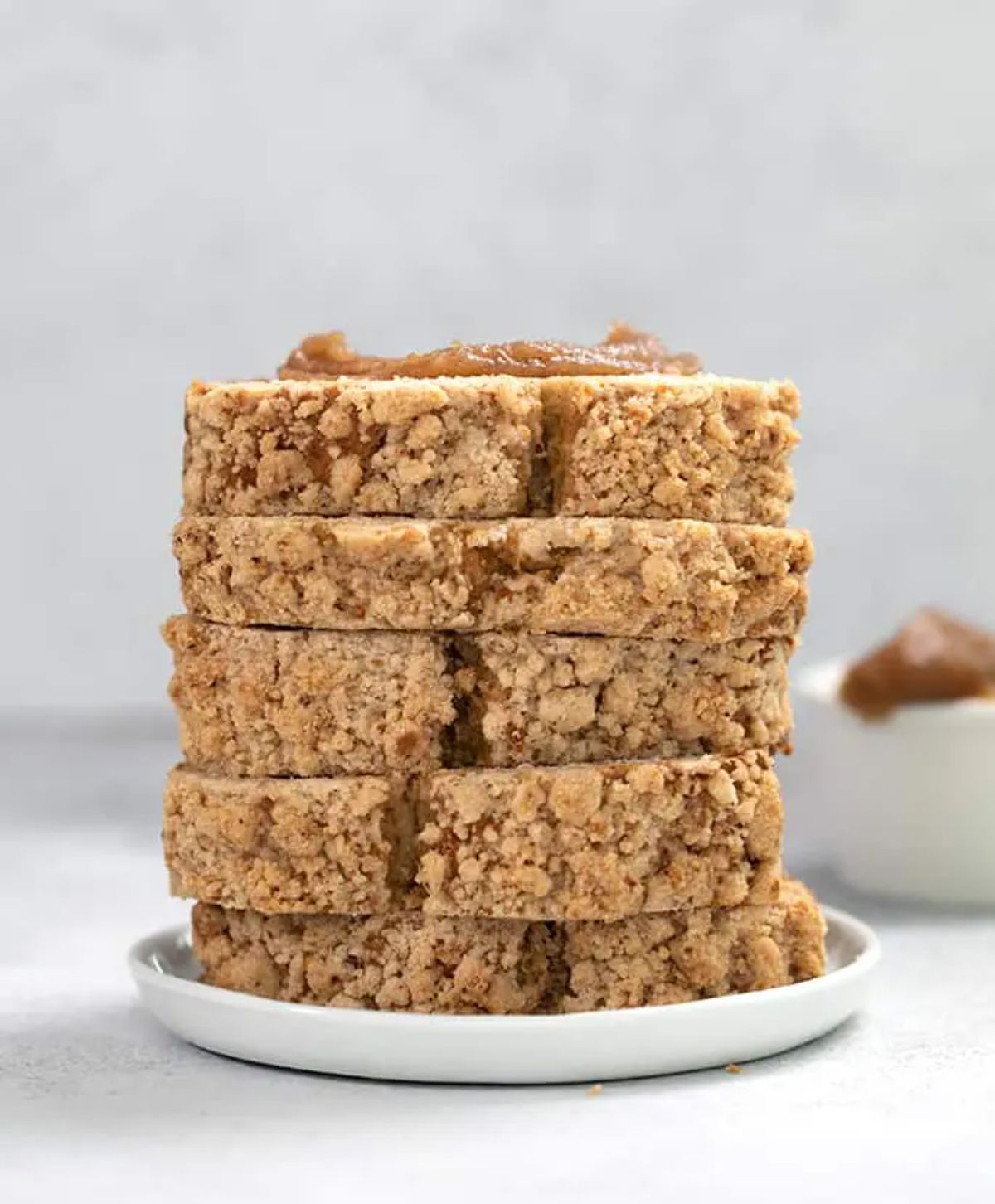 The secret ingredient in this bread is apple butter, which keeps it moist and flavorful. The gluten-free flour blend works to make the bread light and airy. Add some chopped apples or dried cranberries if you want sweeter bread.
The apple bread will stay fresh for up to 3 days when stored in an airtight container. You can bake the bread in a loaf pan instead of a cake pan for an extra-crispy crust. You can even make it into mini loaves and freeze them when you need a snack.
10. Apple Pie Ice Cream (Gluten Free| Dairy-Free)
In a health-sensitive world, this apple pie ice cream fits right in. The recipe is both gluten-free and dairy-free but still packs a flavorful punch with its mix of apples, spices, and caramel. To make this ice cream extra-creamy is to use high-quality coconut milk.
The ice cream is best enjoyed right after its made, as it will become icy if stored in the freezer for too long. Adding maple syrup can be a great way to sweeten the ice cream. For added crunch, you can top it off with a crumbled-up gluten-free pie crust.
11. Baked Gluten-Free Apple Cider Doughnuts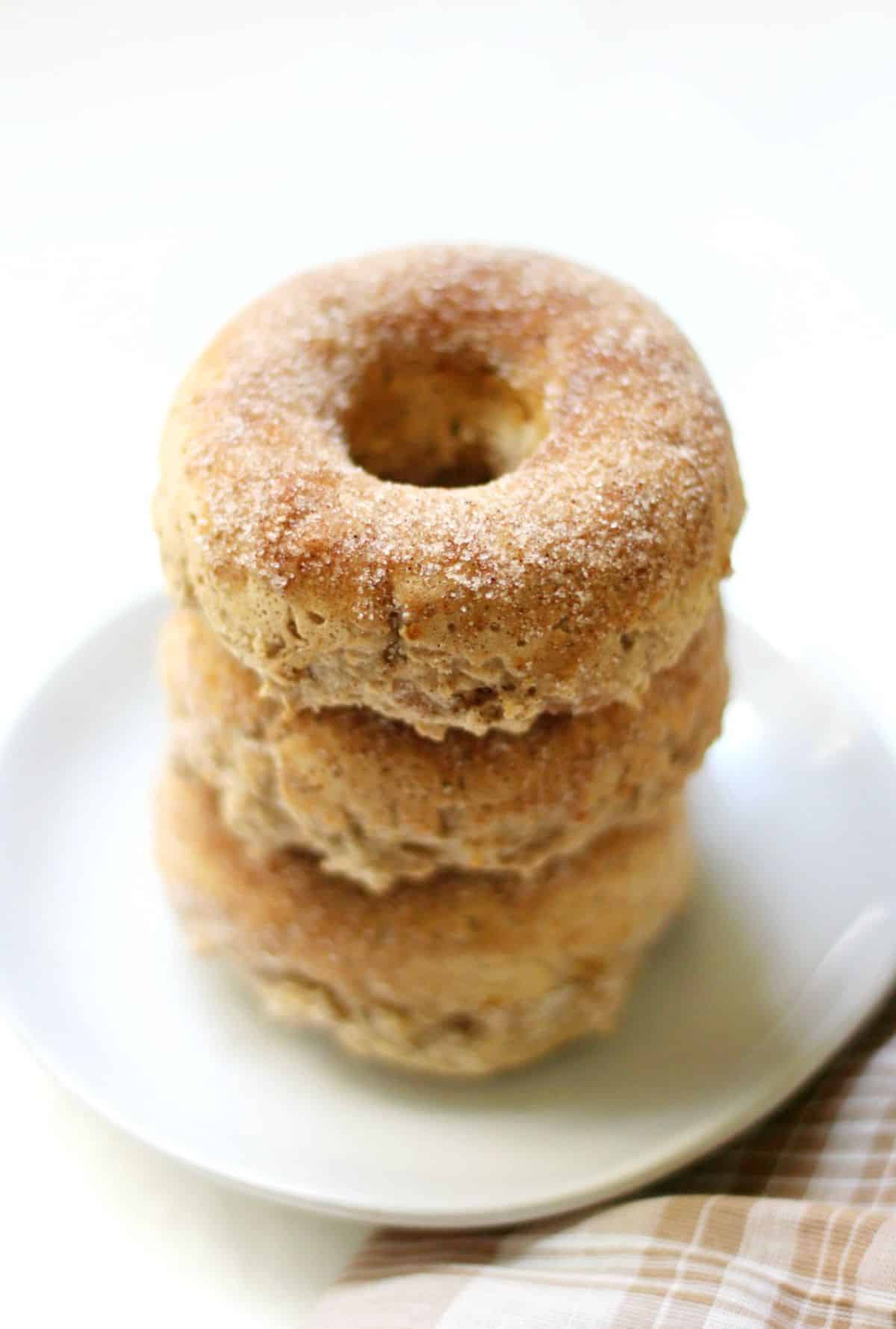 These baked doughnuts are a healthier twist on the classic fried version. The trick to making them light and fluffy is to use gluten-free flour, apple cider and melted butter. These gluten-free doughnuts are best enjoyed when they're still warm.
12. Apple Cinnamon Overnight Oats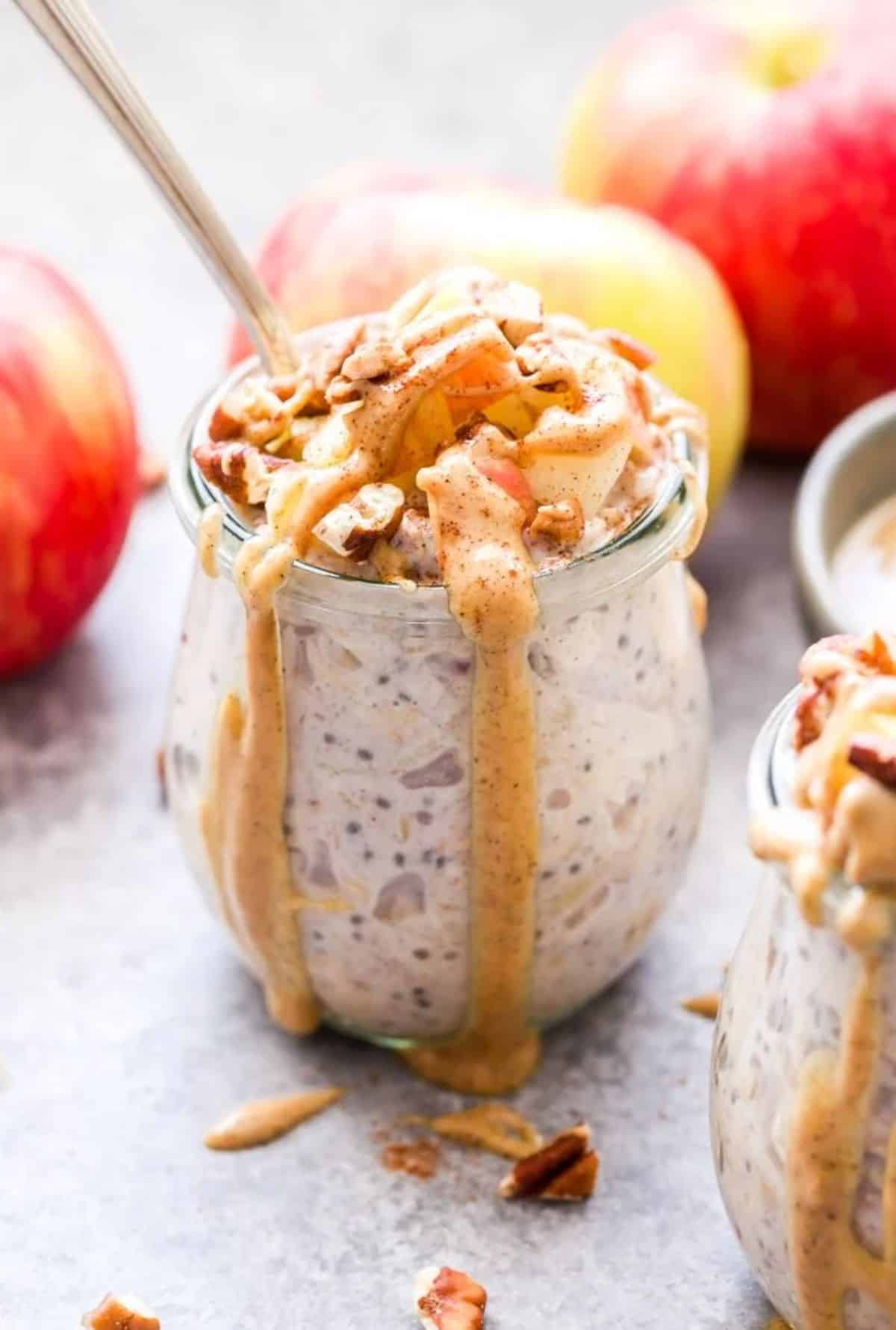 If you're looking for a nutritious breakfast that will keep you full until lunchtime, this is the recipe.
The thick and creamy oatmeal base is made with gluten-free oats, apple cider, chia seeds, and almond milk. Adding chopped apples and ground cinnamon creates a delicious flavor combination.
13. Caramel Apple Cider Reduction Shakes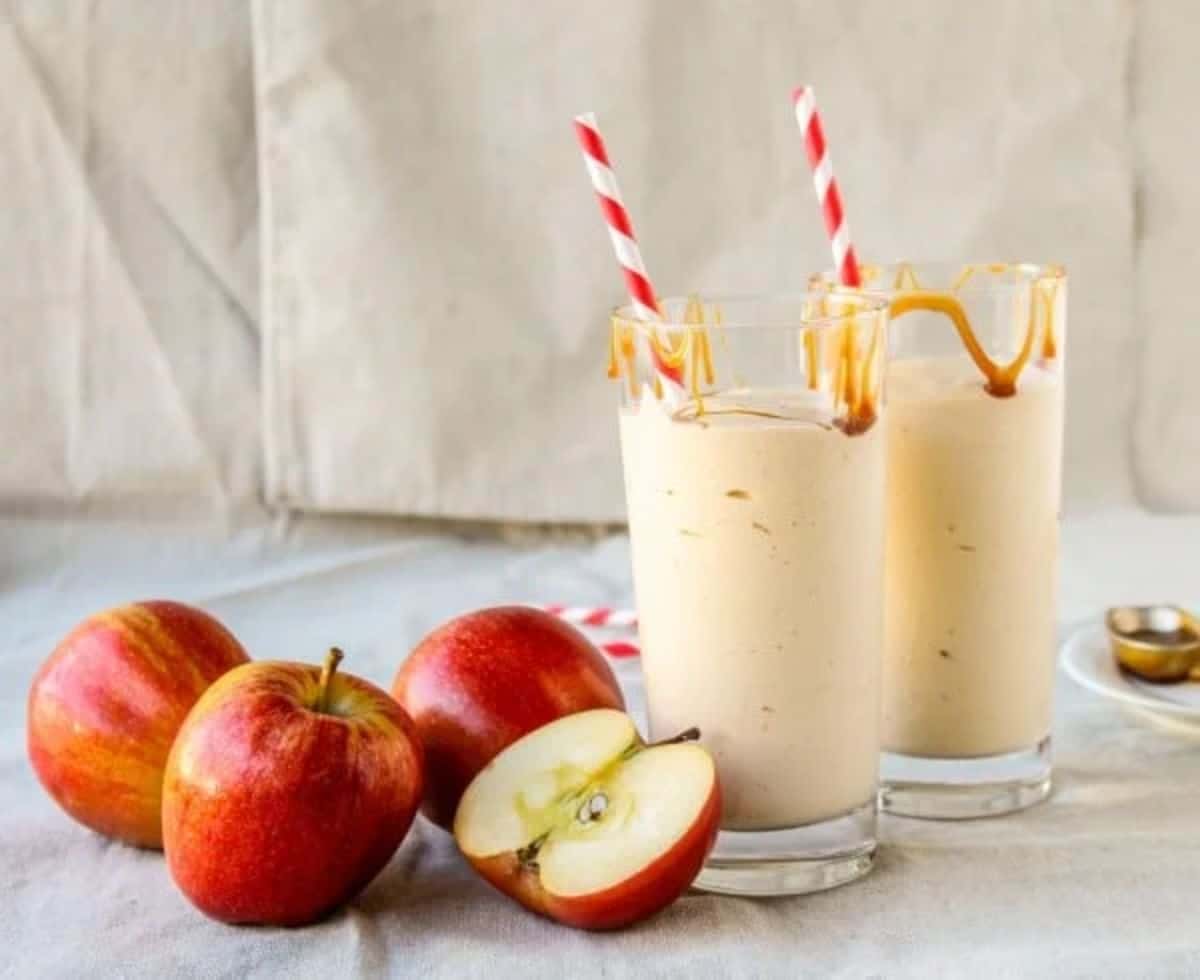 A cold and creamy shake is the perfect way to start a lazy weekend. The secret ingredient in this dairy-free shake is boiled apple cider and salted caramel, which add a unique flavor.
The shake is best enjoyed when served in a tall glass topped with some crushed gluten-free pretzels and caramel sauce.
14. Baked Apples with Cardamom and Walnuts (Gluten Free)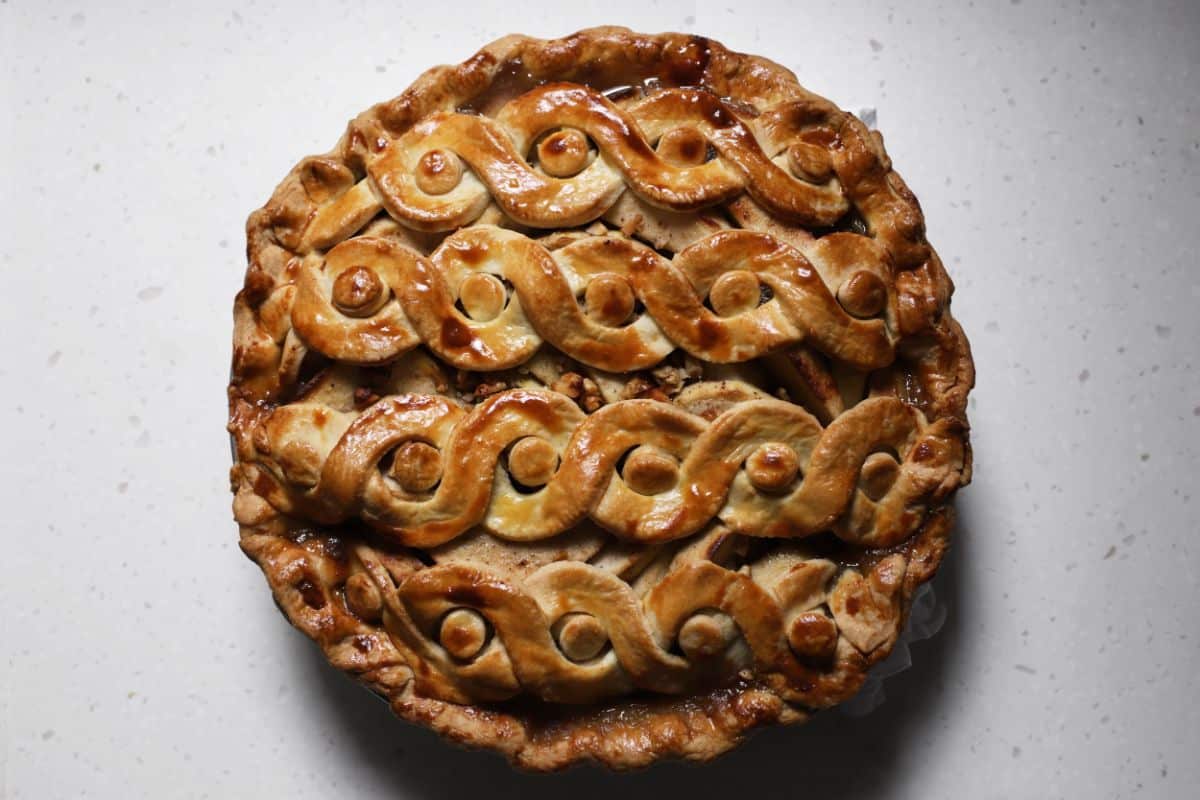 The simple dessert packs a flavor punch. The cardamom gives it a unique and exotic taste, while the walnuts add an earthy flavor. The apples are stuffed with brown sugar, cinnamon, and butter before being baked in the oven.
The result is a dessert that is fragrant and sweet. The dish can be served independently or with a dollop of ice cream for an extra-special treat.
15. Baked Apples With Coconut Cream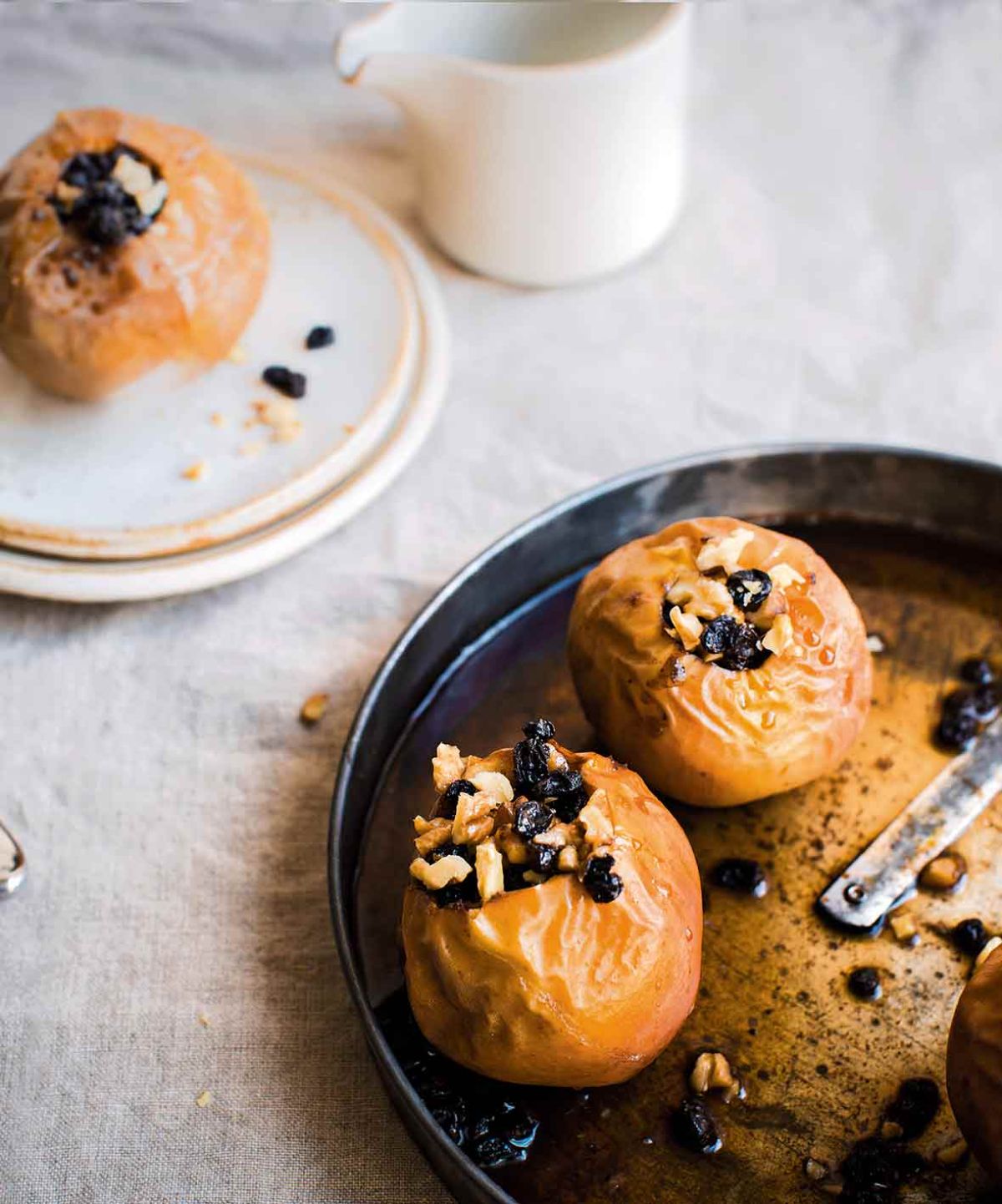 The creamy coconut cream pairs perfectly with the tart apples and crunchy walnuts. The apples are cut in half, filled with cream, raisins, and walnuts, and then baked soft.
Add a sprinkle of cinnamon or nutmeg on top for added flavor. This dish is naturally gluten-free.
16. Apple Crisp Stuffed Baked Apples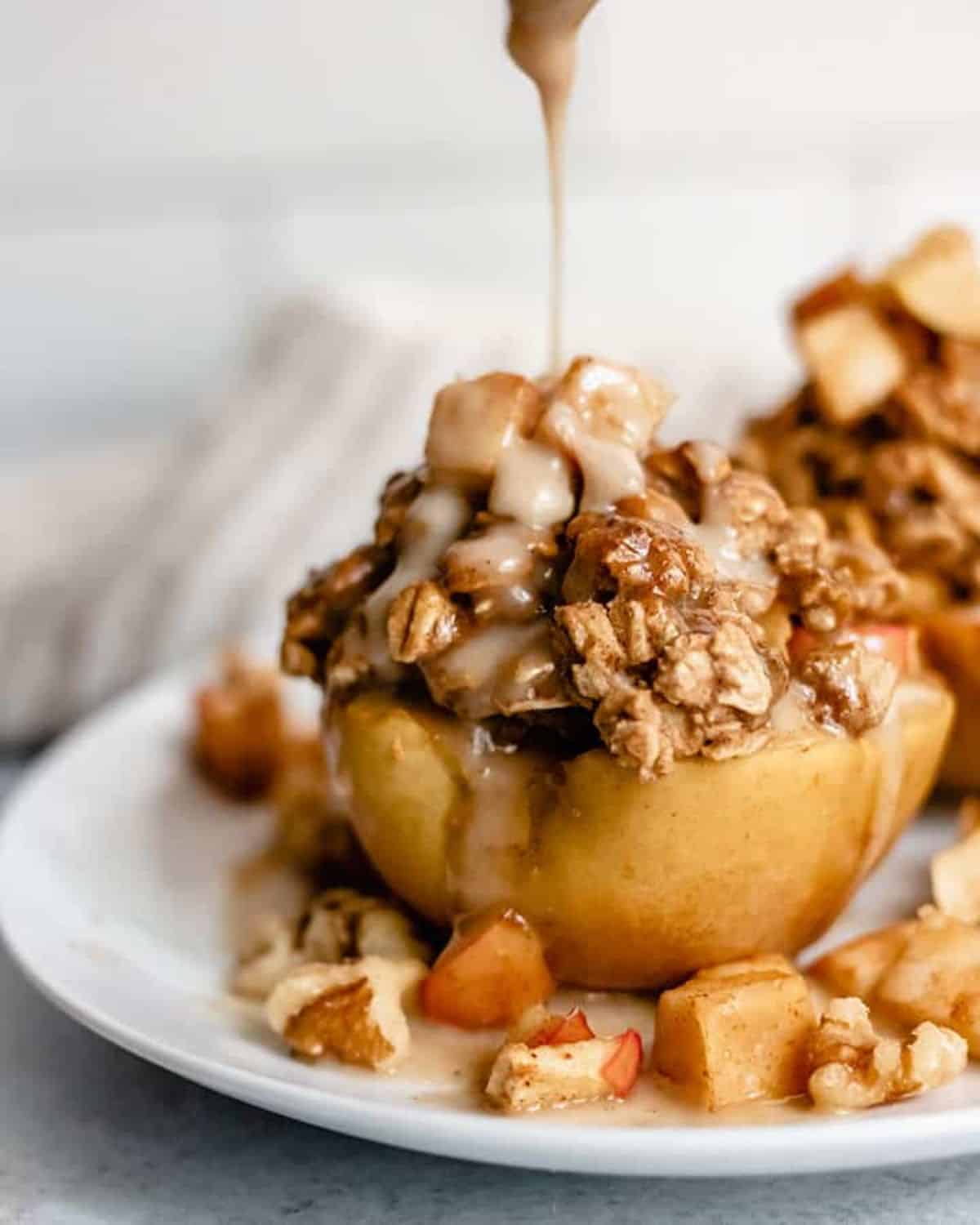 The decadent dessert features baked apples filled with a crumbly mixture of oats, butter, and brown sugar. A scoop of ice cream is the perfect way to enjoy this dish. You can make it dairy-free by using coconut cream instead of regular cream.
17. Caramel Apple Pie Parfaits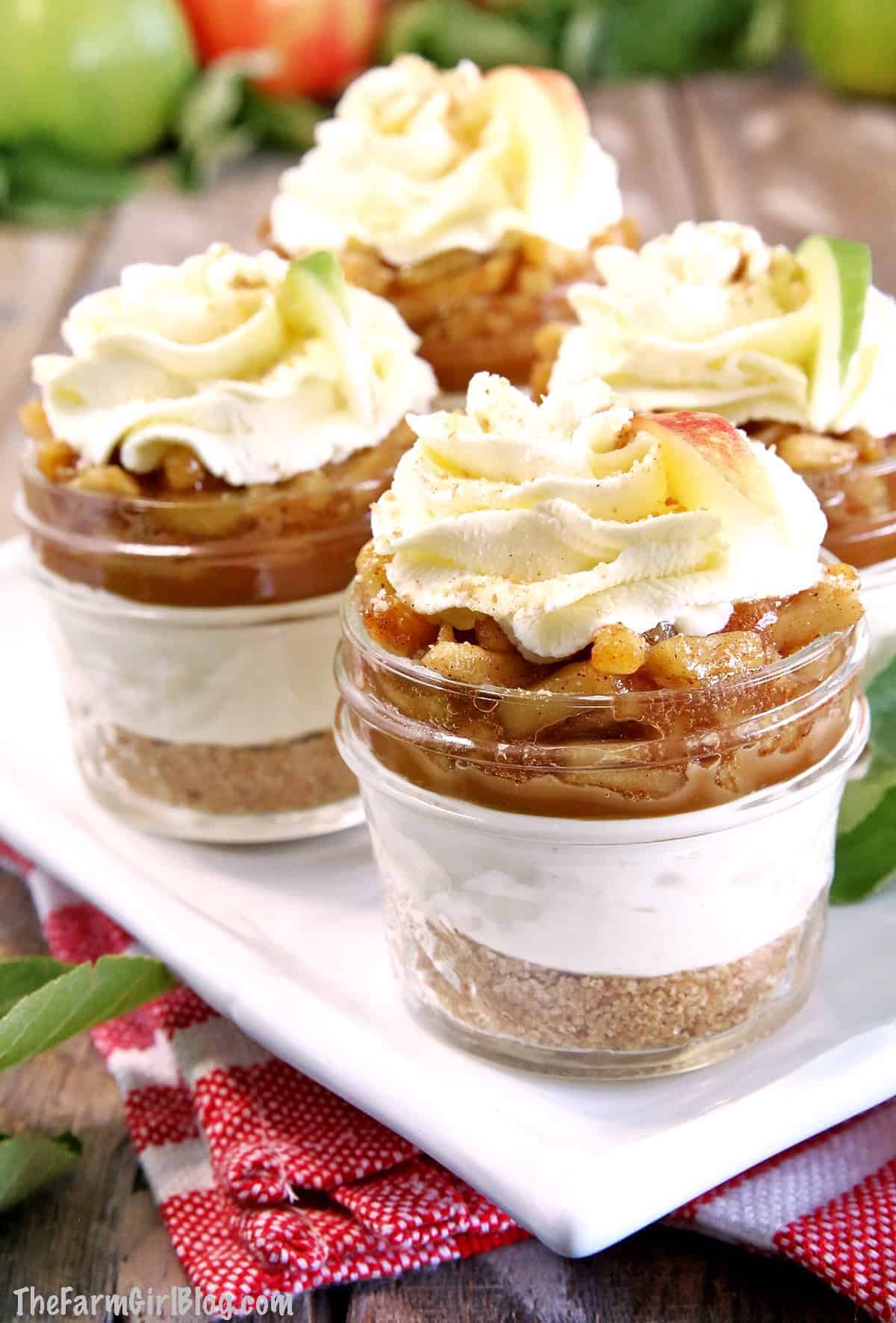 The layered dessert is a great way to use leftover apples, cream cheese, and caramel sauce. You can use gluten-free crumbled graham crackers or gingersnaps to add a crunchy texture. The sweet and salty flavors make this dish hard to resist.
18. Apple Cinnamon Quinoa Porridge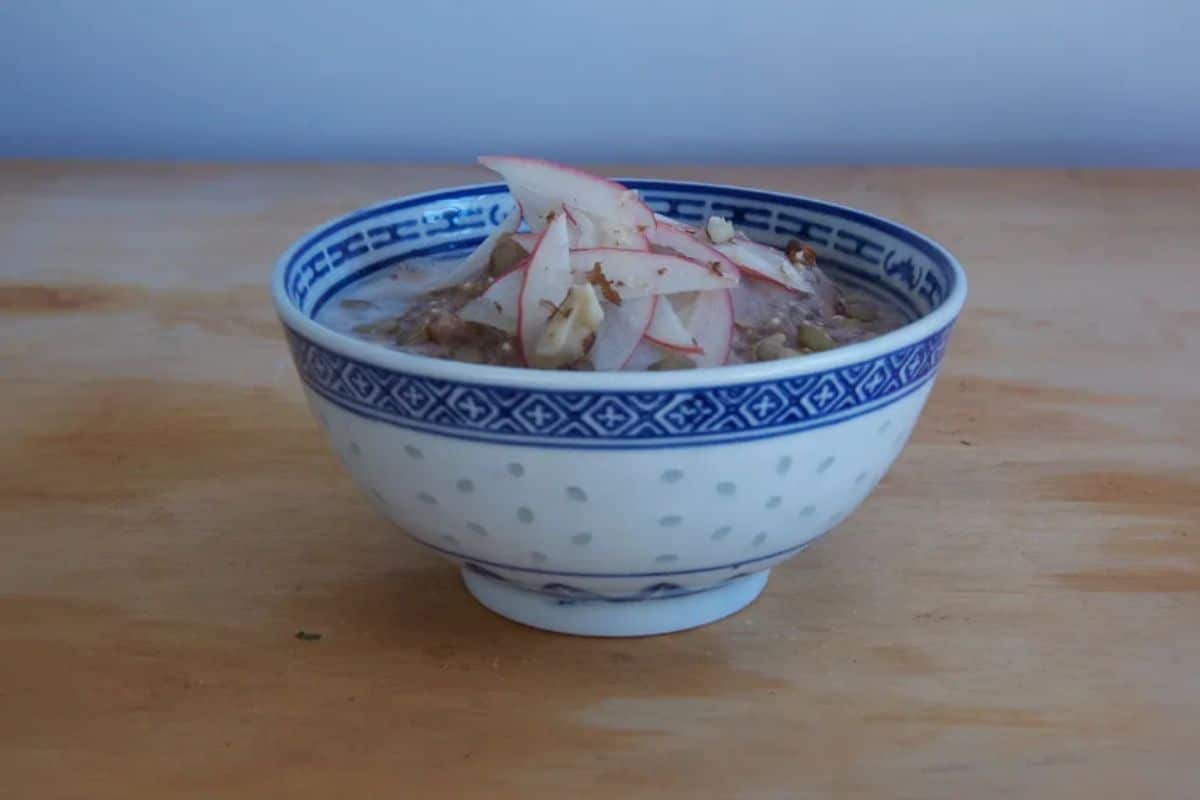 The vegan-friendly breakfast can be ready in less than 15 minutes. The quinoa is cooked with almond milk, cinnamon, chia seeds, and nutmeg.
Top it with some chopped apples and a sprinkle of cinnamon for added flavor. When served warm, this dish can fuel you up for the day.
19. Dutch Gluten-Free Apple Dumplings (Gluten-Free| Dairy-Free)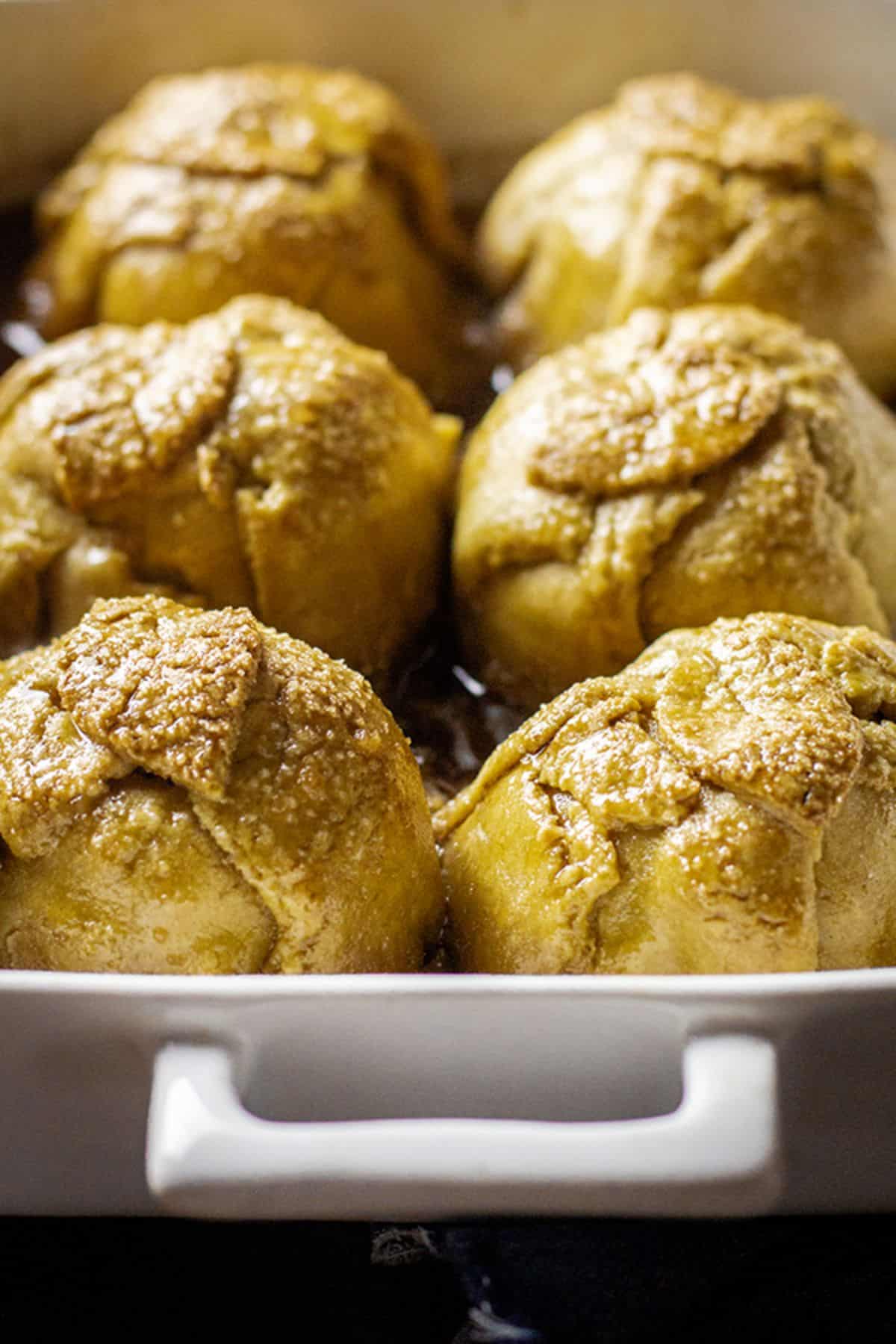 These dumplings are a classic Dutch treat. If you enjoy cinnamon-filled pastries, this is the recipe for you. The dumplings taste best when they're served warm in a spicy sauce. You can make the dish dairy-free by using almond milk instead of cream.
20. Apple Walnut Salad with Balsamic Vinaigrette
The salad is a great way to get your greens in. The walnuts add some crunch, while the apple slices provide a sweet contrast. The balsamic vinaigrette ties everything together with its tangy flavor.
You can make this salad gluten-free by substituting the regular vinaigrette with a gluten-free version.
21. Apple Pie Smoothie Bowl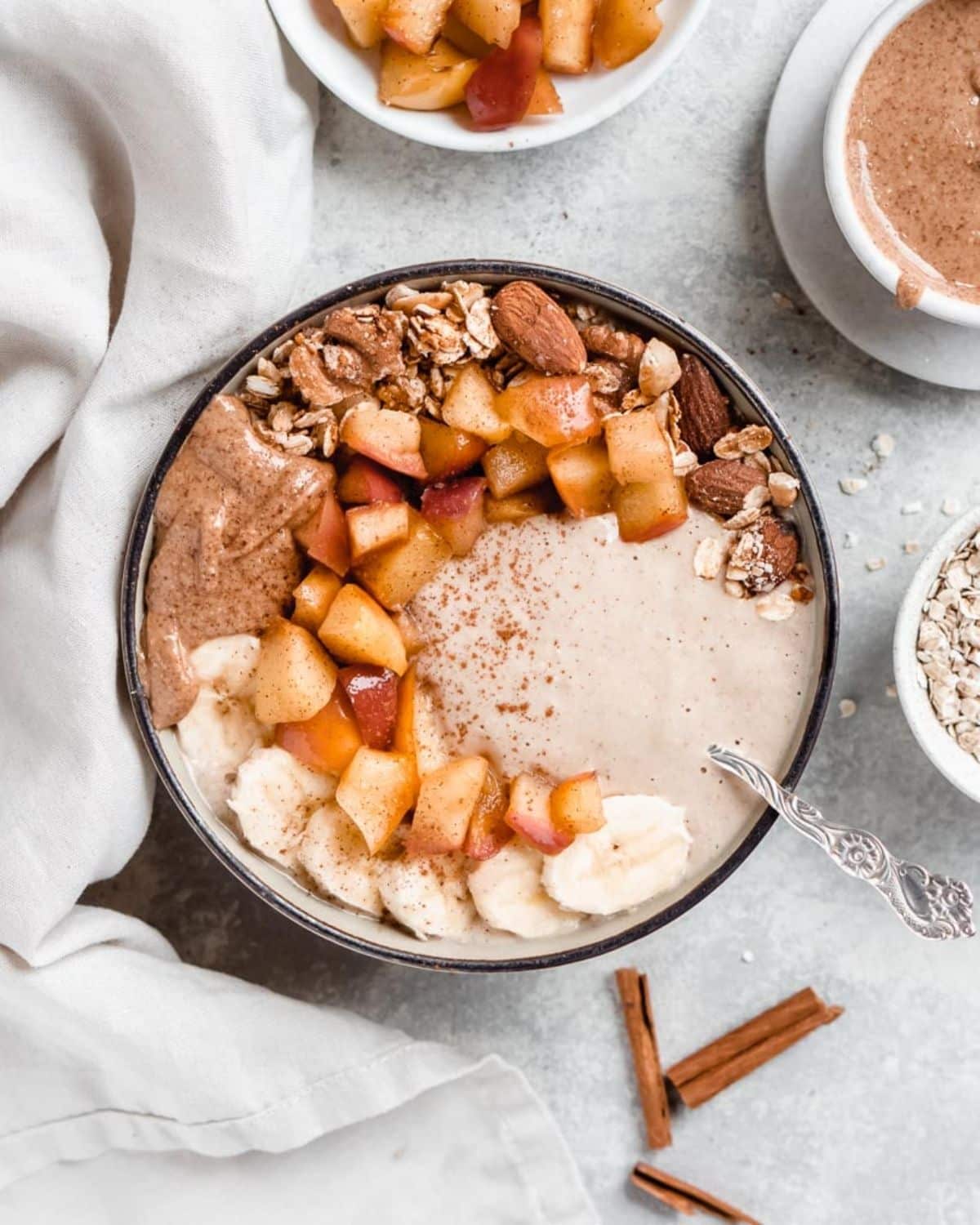 Adding valuable nutrients to your smoothie bowls is easy with this recipe. The mixture of apples, bananas, almond butter, and dates makes a delicious base.
Top it off with some granola and a few slices of apples for a crunchy texture. You can make this recipe vegan-friendly by substituting the almond butter with coconut cream.
Enjoy Tasty Healthy Gluten-Free Apple Recipes Today!
Enjoy these delicious apple recipes! From hearty breakfast dishes to sweet treats, there's something for everyone. Whether you're looking for gluten-free or vegan-friendly options, these recipes will satisfy your cravings.
Try out these recipes today and taste how delicious healthy gluten-free meals can be. Check out our gluten-free cookbooks for even more recipes to try. We are happy to help you on your journey to living gluten-free.