Going gluten-free doesn't have to put a damper on your social life. You can still enjoy wine nights and happy hour with your friends and even indulge in delicious charcuterie and cheese boards during the holidays.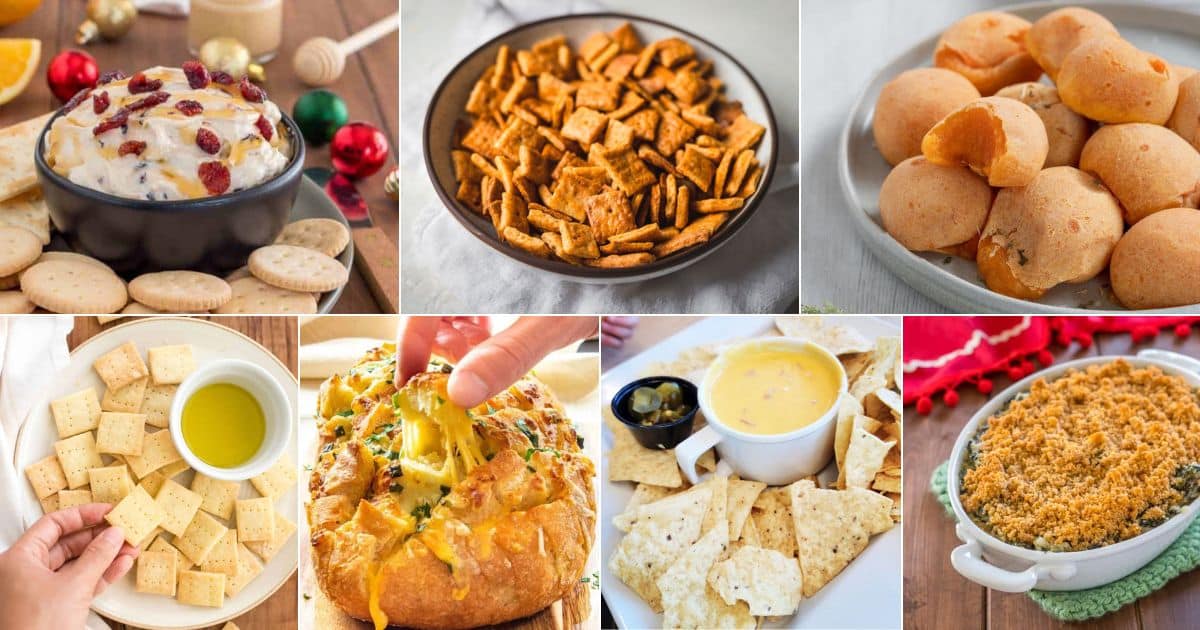 But we get it; finding gluten-free recipes can be a bit of a hassle, but don't worry, we've got you covered! Here are some fantastic ideas for a gluten-free charcuterie board that your GF and non-GF friends will love. So let's dive into some tasty options.
Jump to:
1. Cranberry Cream Cheese Dip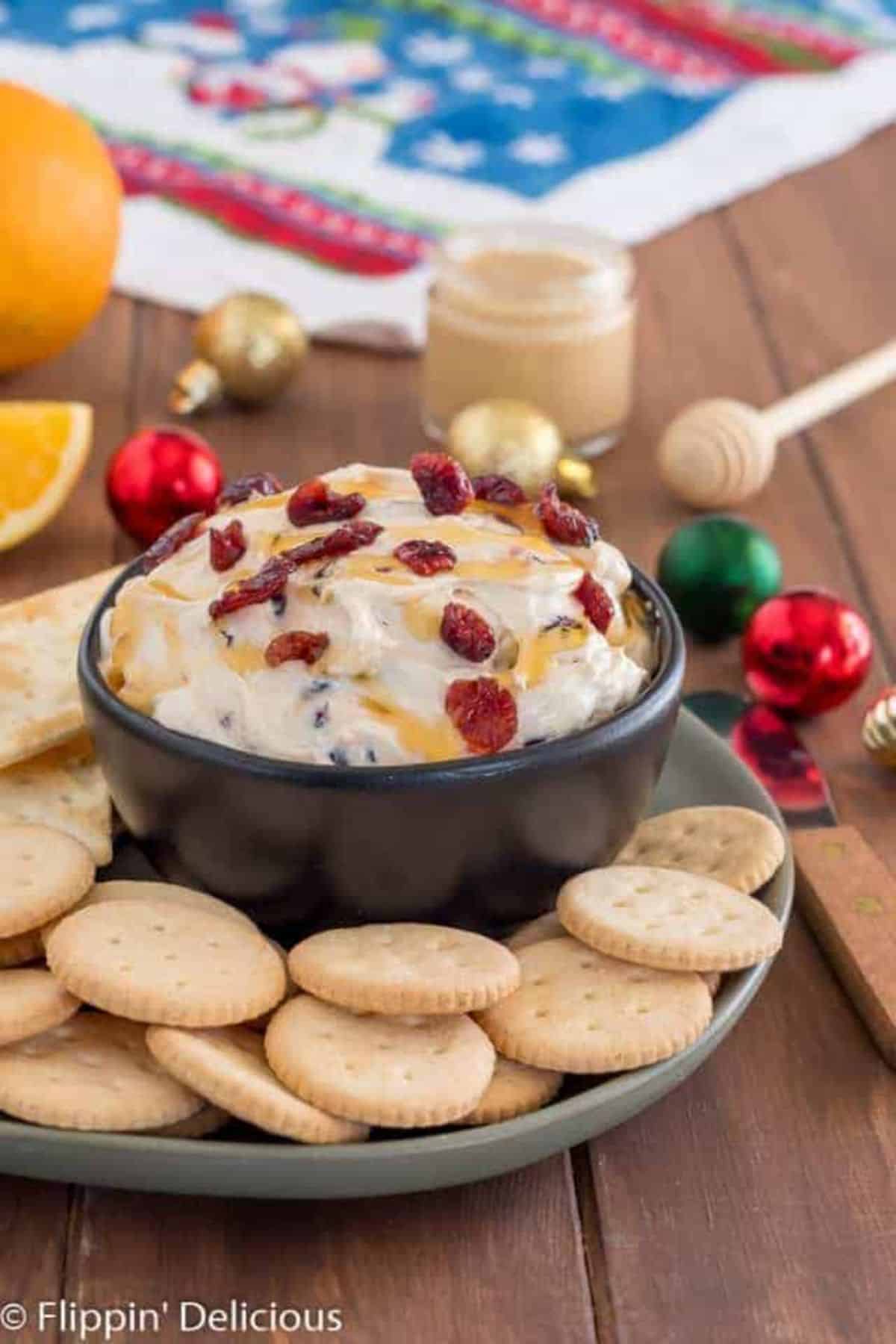 Looking for a tasty dip to snack on with some gluten-free crackers or apple slices? We've got just the thing: a cranberry cream cheese dip with orange, cinnamon, and honey. Here's what you'll need:
8 ounces of cream cheese
Orange zest
2 tablespoons of honey
½ teaspoon of cinnamon
½ cup of dried cranberries
Simply mix all ingredients in a bowl until they're well combined. Then, grab your favorite gluten-free crackers and enjoy!
2. Gluten-Free Spinach Artichoke Dip With Breadcrumbs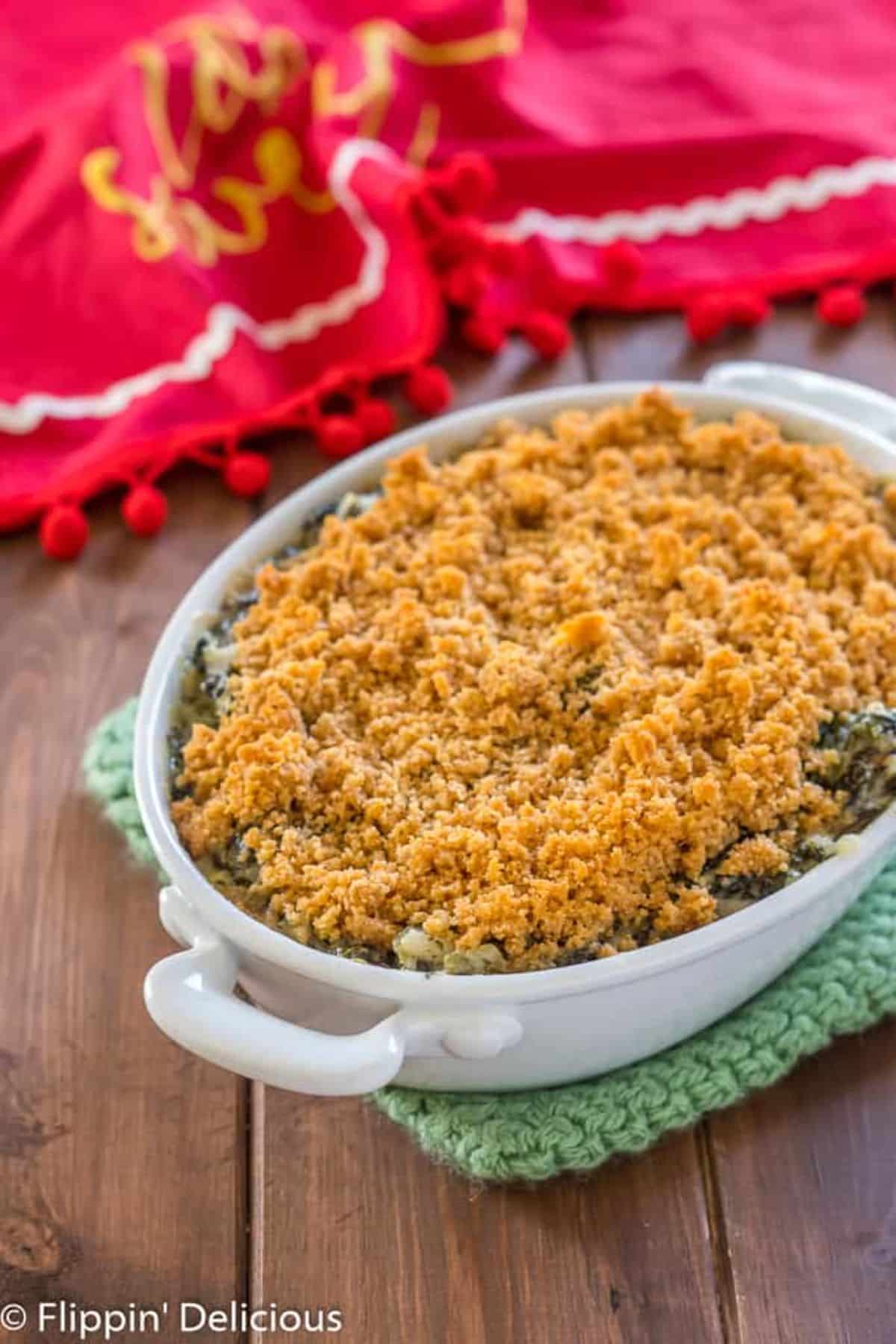 Another delicious vegan and gluten-free option to serve is this spinach artichoke dip with breadcrumbs. It's perfect for any occasion and pairs wonderfully with veggies and crackers on a charcuterie board.
To make this hearty and allergy-friendly dip, you'll need the following ingredients:
Frozen spinach
Canned artichokes
Minced garlic
Cream cheese
Mayonnaise
Lemon juice
Mozzarella and parmesan cheese
Gluten-free breadcrumbs
Butter
Mix all the ingredients and bake until it's hot and bubbly. Plus, remember to add a touch of butter and breadcrumbs on top for a crispy finish.
3. White Cheddar Crackers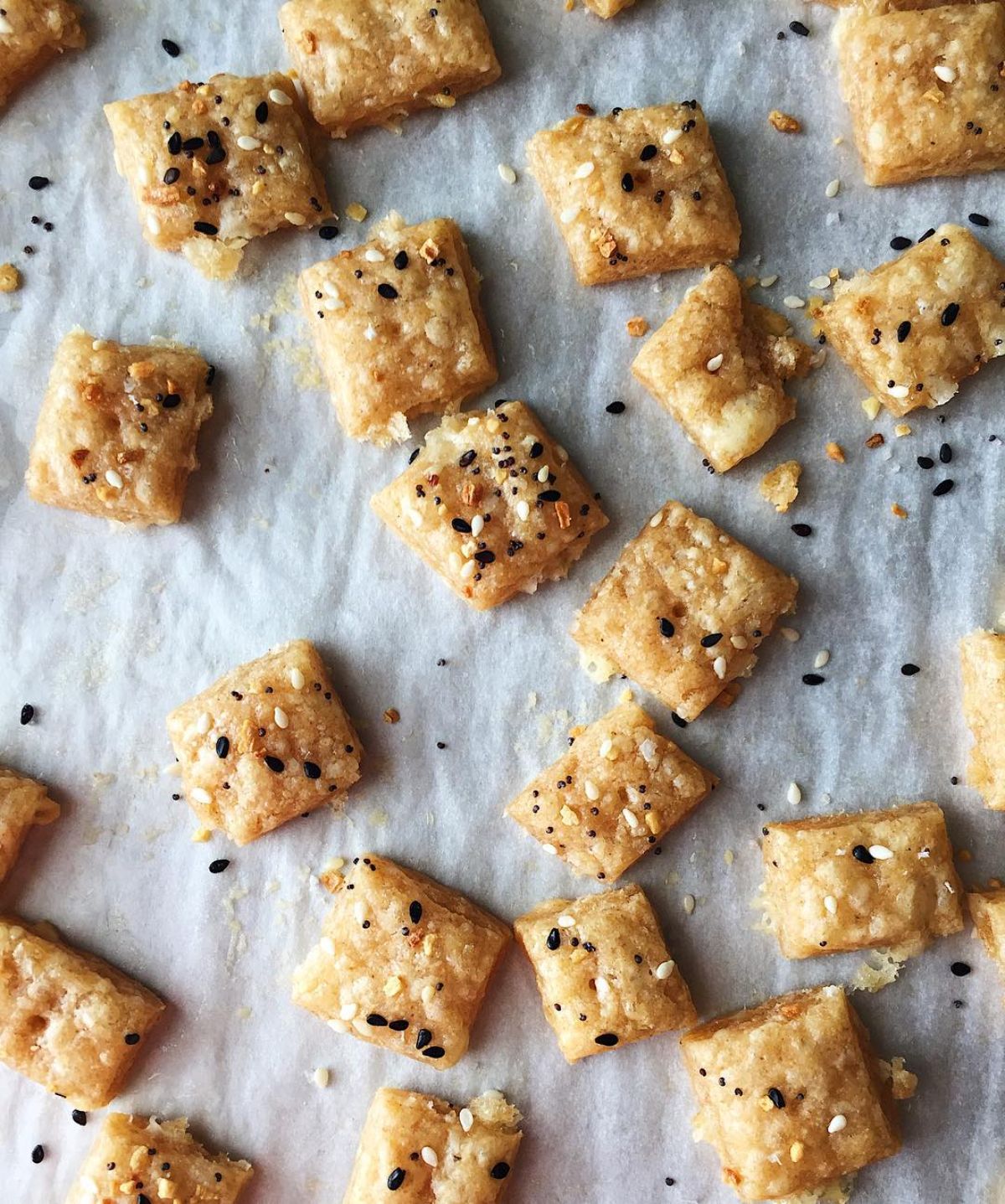 Create a perfect charcuterie board with homemade gluten-free white cheddar crackers, just like your favorite Cheez-Its, minus the gluten. Here's what you'll need:
1 cup of white cheddar cheese
½ cup of softened butter
1 teaspoon of white cheddar seasoning
1 ½ cups of gluten-free flour
1 teaspoon of xanthan gum
2 teaspoon baking powder
½ teaspoon of salt
1 egg white
The prep and bake time for these crackers is super easy and quick. First, preheat the oven to 400 degrees. Next, use a food processor to combine all the ingredients, and then add the egg white until the mixture turns into dough.
Cut the dough into small 1-1.5" squares using a pizza cutter, and poke a hole in the center of each cracker. Finally, bake the crackers for 6-8 minutes or until the edges turn golden brown, and you're done!
4. Gluten-Free Nacho Cheese Dip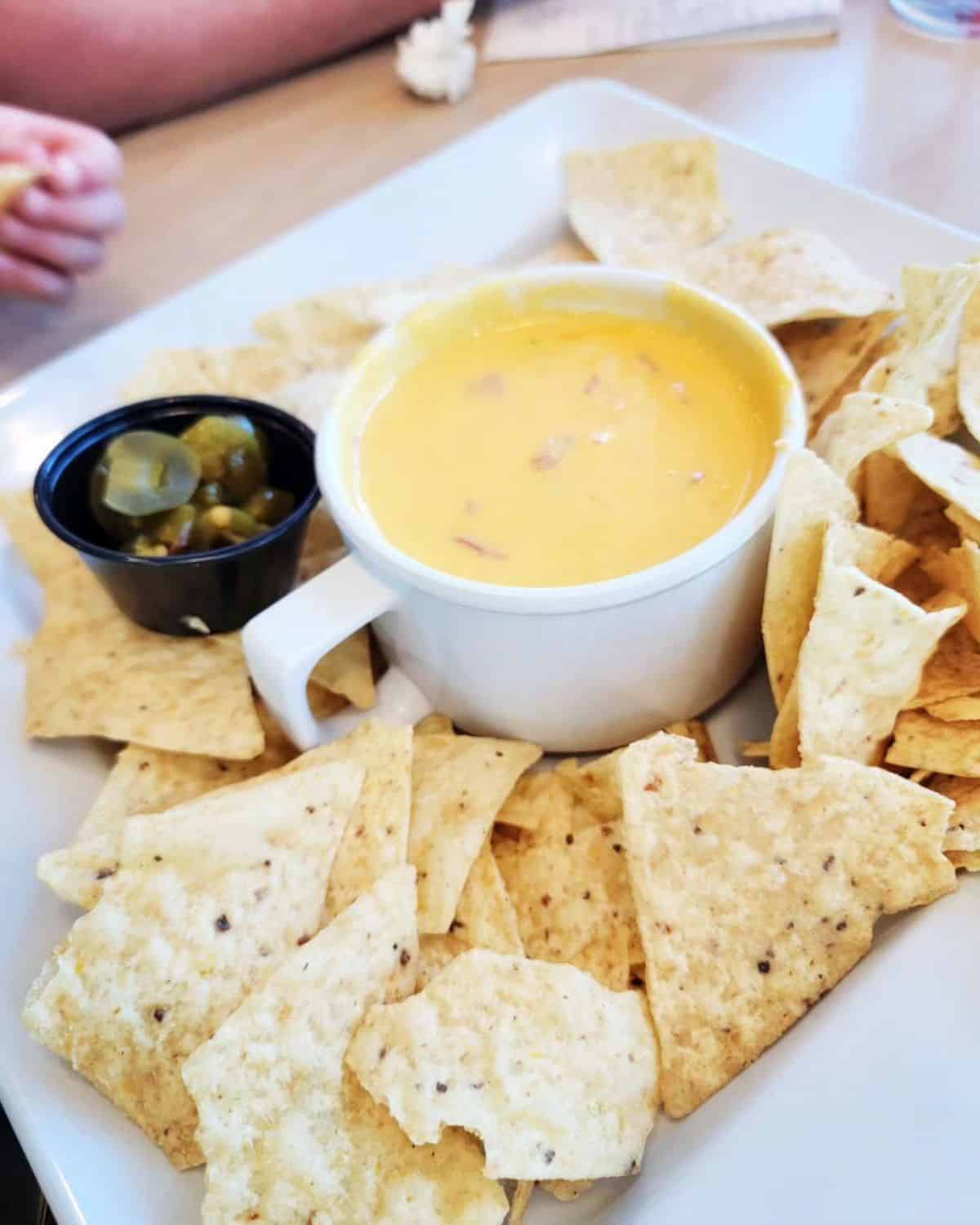 We have an easy gluten-free nacho cheese dip recipe perfect for adding to your charcuterie board! Gather the following to make this filling and salty dip:
¼ teaspoon garlic powder
¼ teaspoon onion powder
2 tablespoon amaranth flour
¼ teaspoon salt
1.5 teaspoon taco seasoning
2 tablespoon butter
1 cup of cheddar cheese
1 cup of milk or dairy-free milk
Mix all the ingredients, heat it up until it's nice and melted, and you're good to go.
5. Gluten-Free Cheez-Its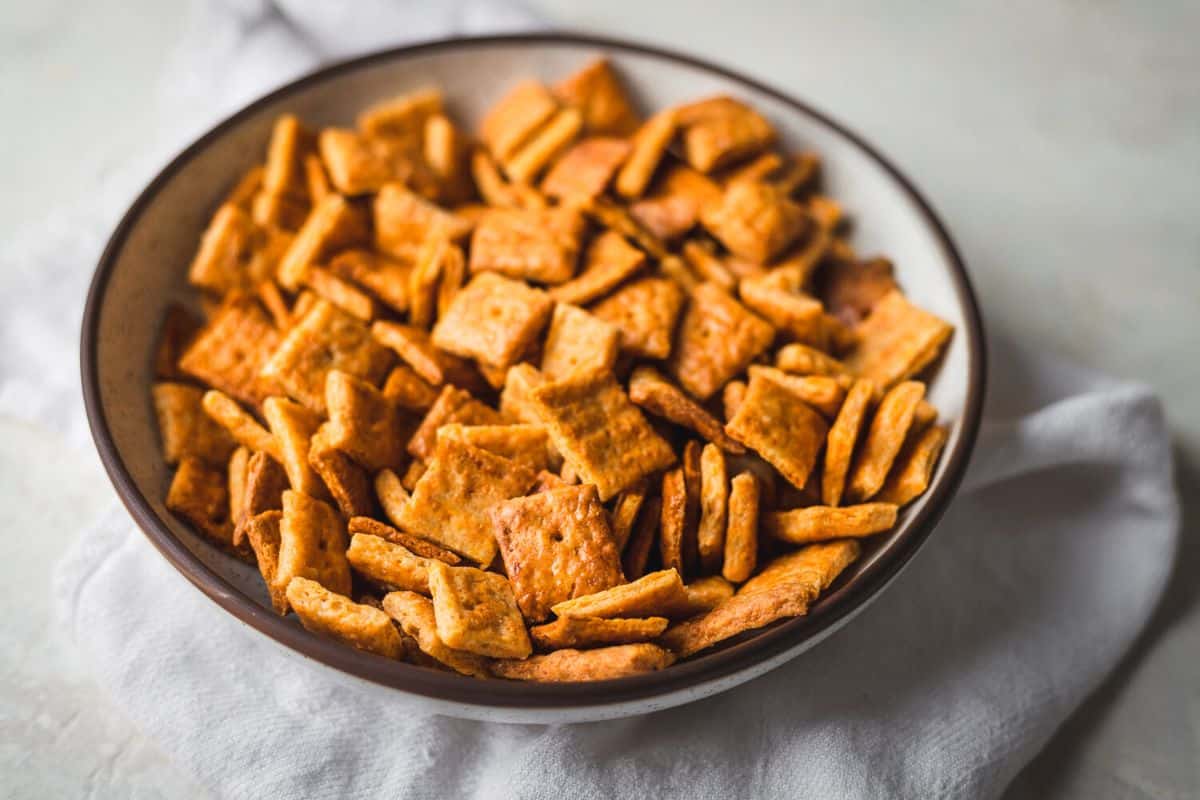 You can't get enough crackers for the charcuterie board! Our gluten-free Cheez-It copycat recipe is excellent for pairing with cheese slices and salty meats. Here's what you'll need:
¾ cup cheddar cheese
¾ cup powdered cheese mix
½ cup rice flour
¼ cup tapioca starch
1 teaspoon baking powder
2 teaspoon xanthan gum
½ teaspoon salt
¼ cup butter
¼ cup vegetable shortening
⅓ cup milk
To start, use a food processor at medium speed to mix the cheese, flour, starch, baking powder, xanthan gum, and salt. Add the butter, shortening, and milk, and continue mixing until the mixture forms a dough.
Next, cut the dough into small squares, about 1-1.25 inches each, and place them on a cookie sheet. Finally, bake your crackers in the oven at 400 degrees Fahrenheit for 5-6 minutes and serve!
6. Gluten-Free Crackers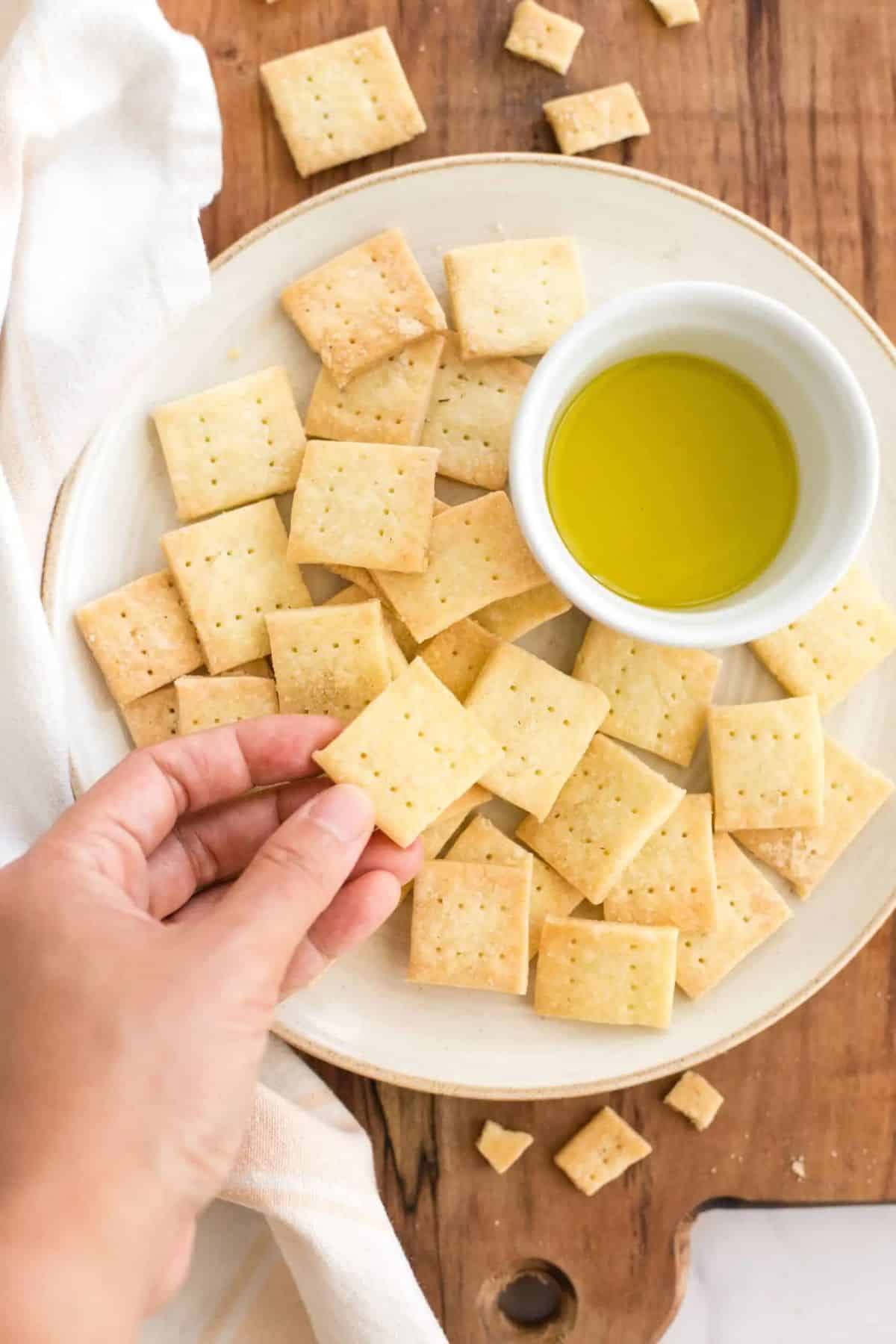 Adding crackers to your charcuterie board to complement the nuts, wine, cheese, meats, and dip flavors will make it tastier. If you're looking for a gluten-free option that's reminiscent of pizza without the extra fat or calories, here's what you'll need:
1 cup of gluten-free grain flour
4 teaspoons of sugar
1 teaspoon of garlic salt
½ teaspoon of dried oregano
½ teaspoon of baking powder
3 tablespoons of palm shortening
2 tablespoon of tomato paste
3-4 tablespoon of hot water
1 tablespoon of oil
Salt to taste
First, whisk the dry ingredients together in a mixing bowl, add the palm shortening, and mix until well combined. Next, pour in the liquid ingredients and continue mixing until you form a dough.
Once your dough is ready, use a ruler to cut it into ⅕" squares and shape them using a knife or pizza cutter. Finally, bake your crackers in the oven for 10-15 minutes.
7. Gluten-Free Cheese Pull-Apart Bread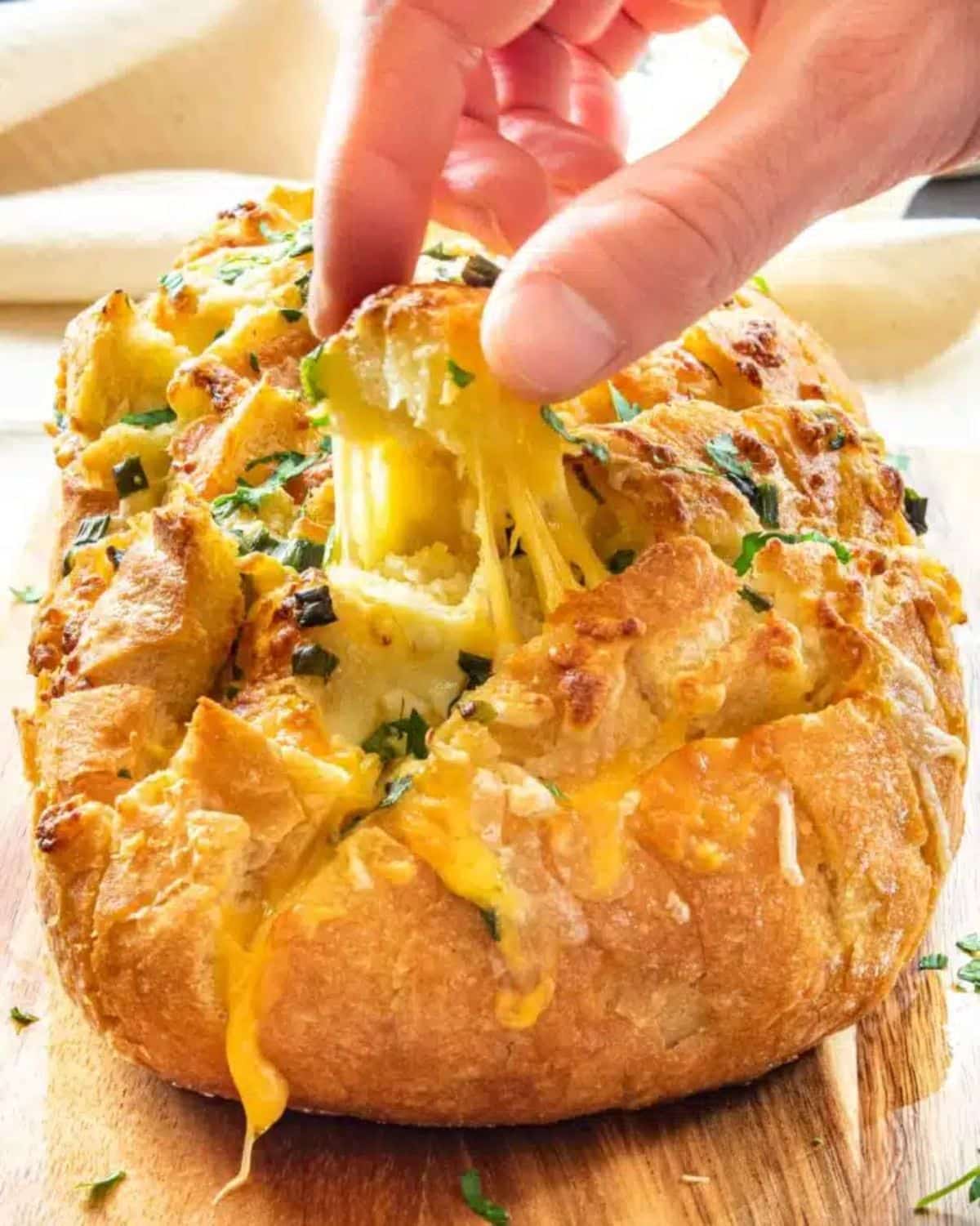 If you want to make a tasty appetizer using the meats from your charcuterie board, try whipping up an open-faced sandwich on cheesy bread! Here's what you'll need:
1 loaf of gluten-free rosemary and thyme focaccia bread (or any flavor you prefer)
4 tablespoon of softened butter
2 tablespoon of olive oil
2 teaspoon of minced garlic
1 tablespoon of fresh parsley
1 cup of shredded cheese
First, preheat the oven to 400°F and butter the sliced bread. Then add olive oil, garlic, parsley, and cheese. Bake for 10-15 mins and top with meat from a charcuterie board for a tasty sandwich.
8. Gluten-Free Brazilian Cheese Bread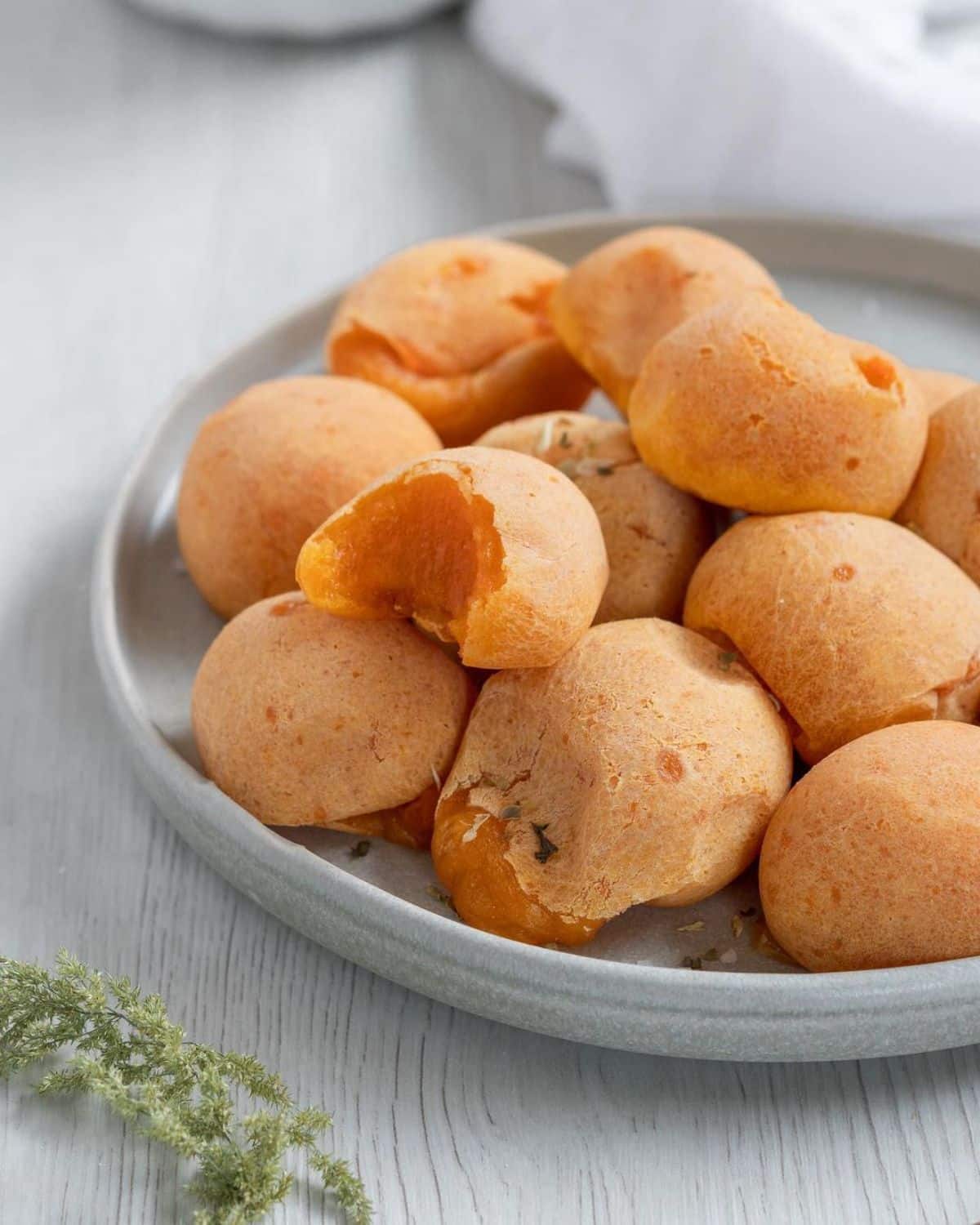 In the mood for something a little Latino-inspired? We don't blame you! This Brazilian cheese bread is a simple and delicious addition to any charcuterie board. Here's what you'll need:
1 egg
Vegetable or sunflower oil
Dairy-free milk (oat or almond)
Tapioca flour
Salt
Minced garlic
Onion powder
Nutritional yeast
Paprika
To make the cheese bread, start by preheating your oven to 400°F. Then
whisk the egg, oil, and milk together in a mixing bowl. Add the tapioca flour, salt, minced garlic, onion powder, nutritional yeast, and paprika. Mix until everything is well combined.
Scoop the batter into small balls, place them on a baking sheet lined with parchment paper, and bake for around 20-25 minutes until golden brown and crispy.
9. Gluten-Free Cured Meats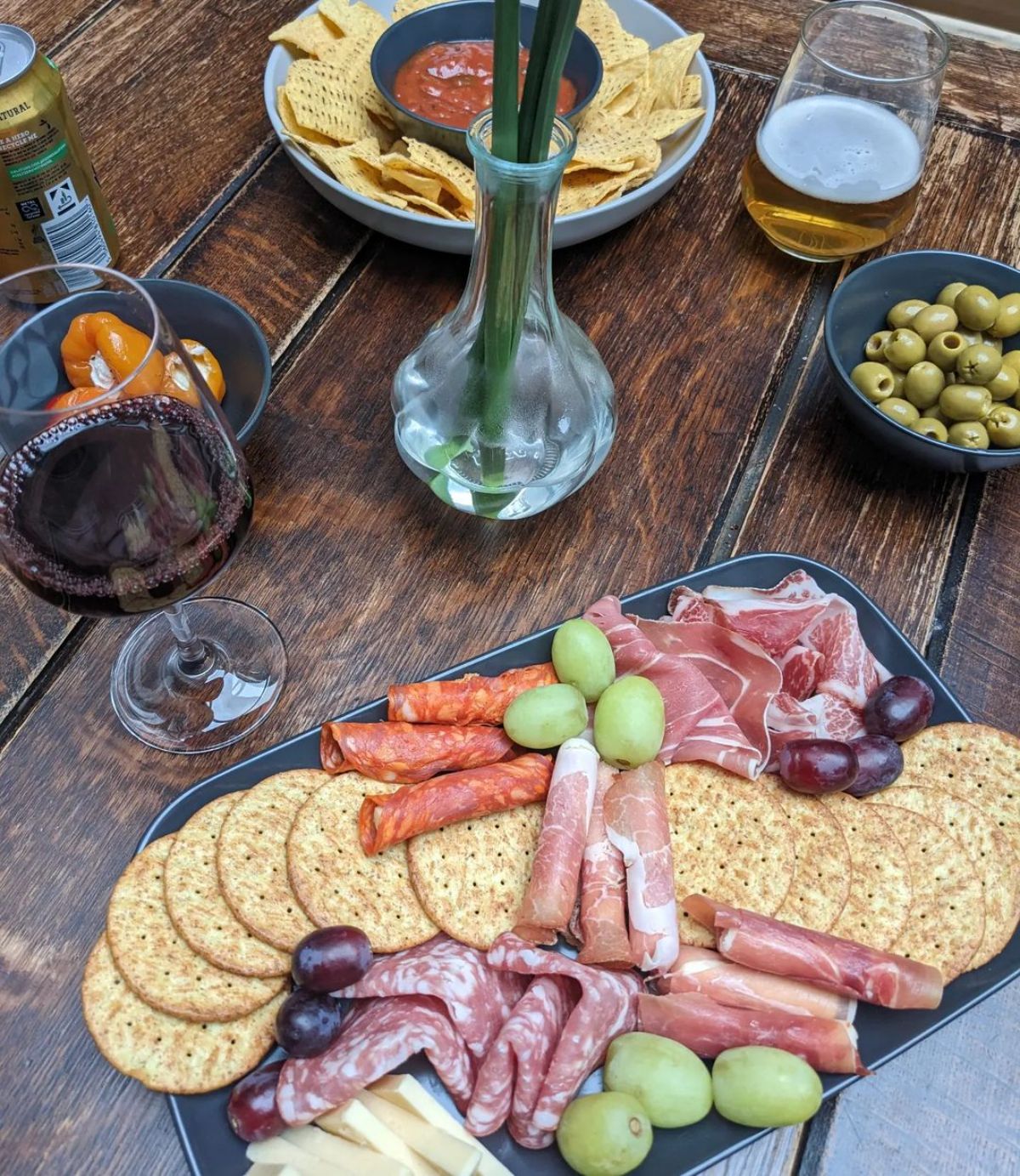 There are plenty of cured meat options for a delicious and gluten-free cheese board. Here are some suggestions to help you create the perfect spread:
Genoa salami
Prosciutto
Pepperoni
Ham
Chorizo
Soppressata
10. Gluten-Free Baguette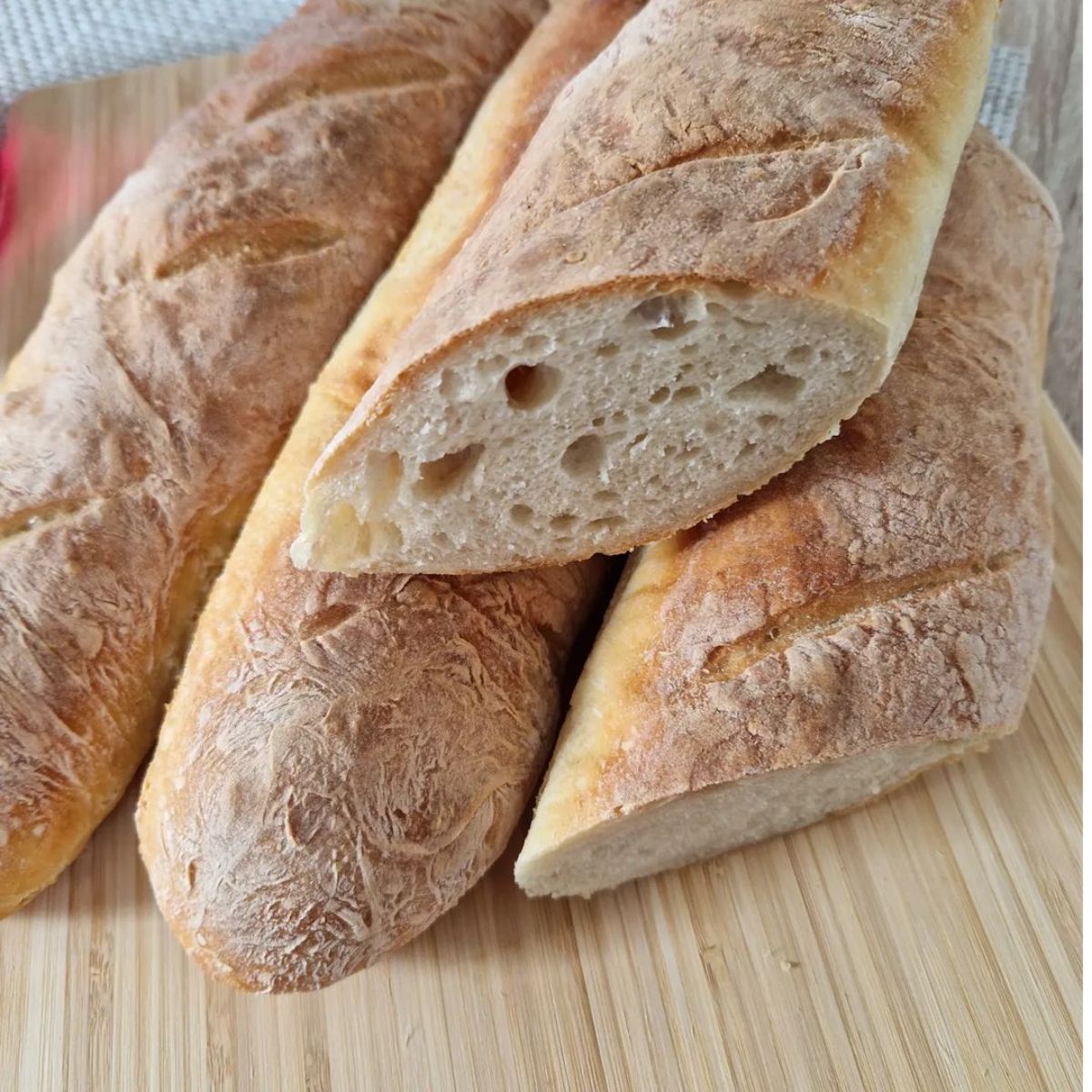 If you're in the mood for fresh, homemade gluten-free bread, you're in luck! Make your very own baguette with just a few simple ingredients:
3 egg whites
1 tablespoon maple syrup
3 cups of gluten-free flour
2 packets of instant yeast
1 teaspoon sea salt
1 tablespoon xanthan gum
1 teaspoon apple cider vinegar
3 tablespoon ghee
1.5 cups of water
First, mix gluten-free flour, instant yeast, sea salt, and xanthan gum. Whisk egg whites, maple syrup, apple cider vinegar, ghee, and water in a separate bowl.
Gradually add the wet ingredients to the dry ingredients and knead until smooth. Shape the dough and let it rise for 30-40 minutes. Score the top and bake at 400°F for 25-30 minutes.
Once it turns golden brown and sounds hollow when tapped, your homemade gluten-free baguette is ready to enjoy!
11. Lavender Honey Margarita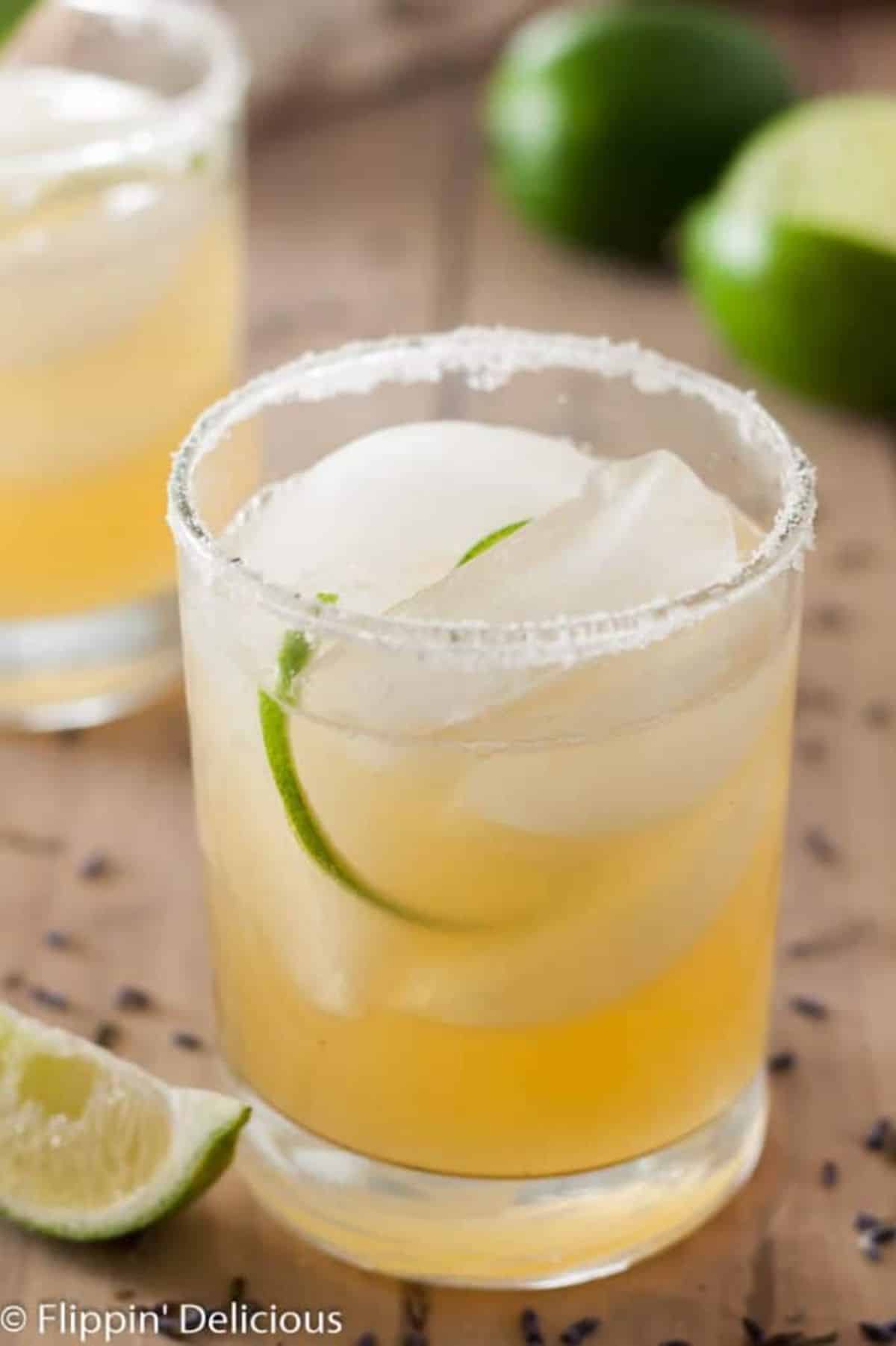 Finally, let's make a delicious lavender honey margarita to wash down the charcuterie cheese, bread, and crackers. Here's what you'll need:
3 oz of lavender honey simple syrup
1 oz of triple sec
3 oz of silver tequila
2 oz of lime juice
Lime wedge
Salt
For the lavender honey simple syrup:
1 cup of water
1 tablespoon of lavender petals
1 cup of honey
½ cup of sugar
Start making the lavender honey simple syrup by heating water, lavender petals, honey, and sugar in a pot. After dissolving the sugar, let it cool and strain out the lavender petals.
Then, shake the lavender honey simple syrup, triple sec, silver tequila, and lime juice with ice in a shaker. Pour into a salt-rimmed glass, garnish with lime, and enjoy your sweet and strong margarita!