Sweet potatoes are among the most versatile ingredients imaginable.
They can be consumed cold or warm, sweet or savory, and in innumerable forms.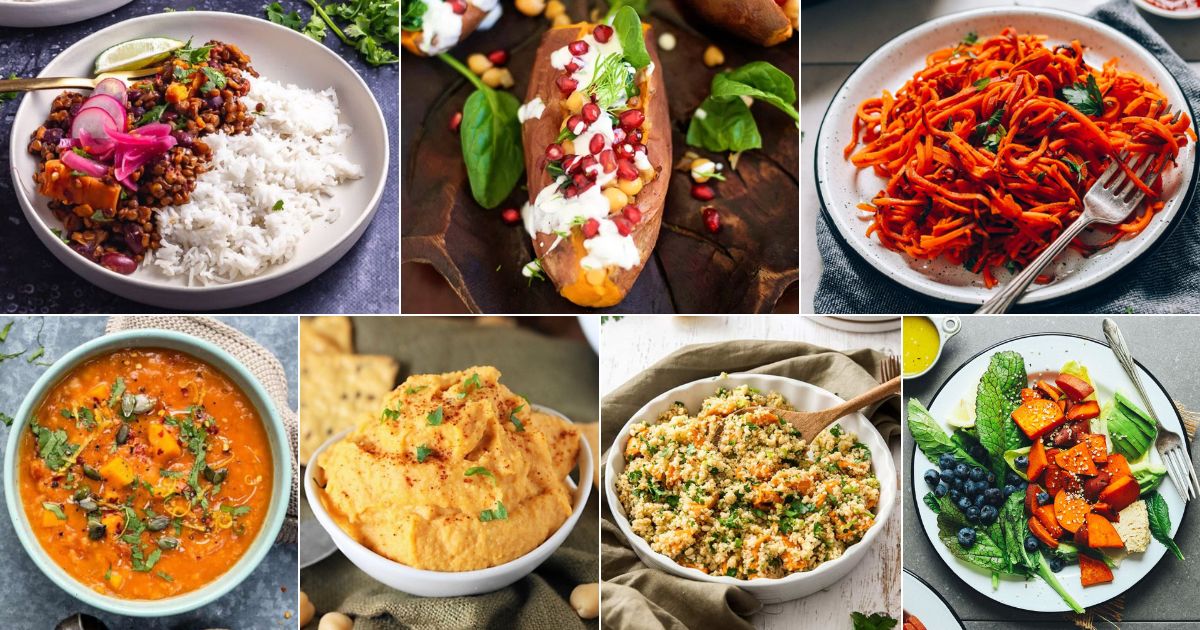 Additionally, sweet potatoes are incredibly healthy, containing vitamins and minerals, including beta-carotene, which can be hard to get elsewhere.
This guide contains the 27 best gluten-free recipes containing sweet potatoes—all healthy, tasty, and easy to make. Use this guide to make you're following the best recipe, and watch the compliments roll in.
Jump to: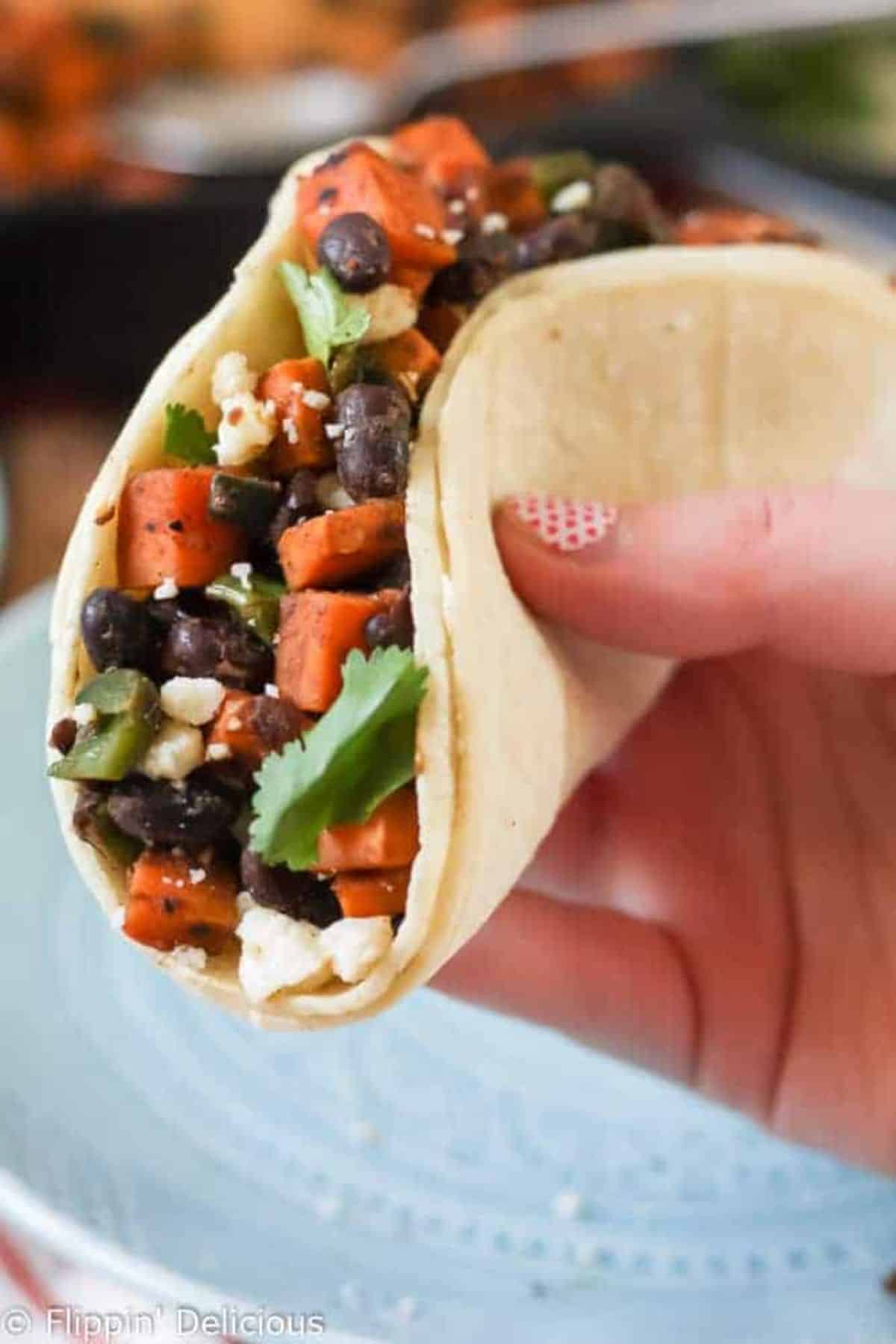 These tacos are among the simplest and easiest recipe on this list.
Simply combine sweet potatoes with black beans, vegetable broth, corn tortillas, and tons of delicious seasonings for a taco that is worth making time and time again.
Kids love them—and so do adults—and they're the perfect dish to make quickly.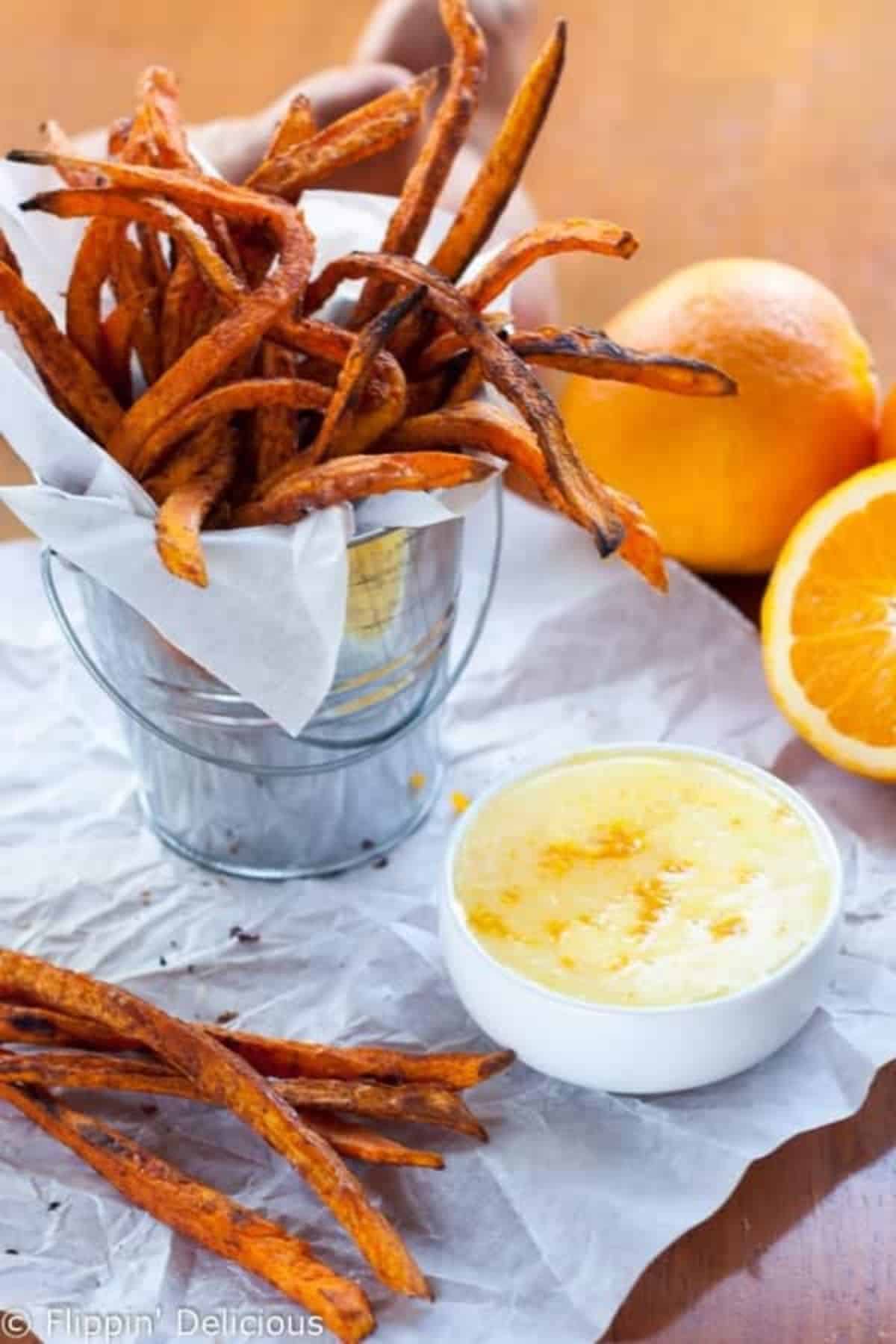 Sweet potato fries are the perfect alternative to traditional fries since they're much healthier and frequently baked.
This sweet potato fry recipe calls for only eight ingredients: sweet potatoes, cornstarch, salt, cinnamon, olive oil, and orange zest icing.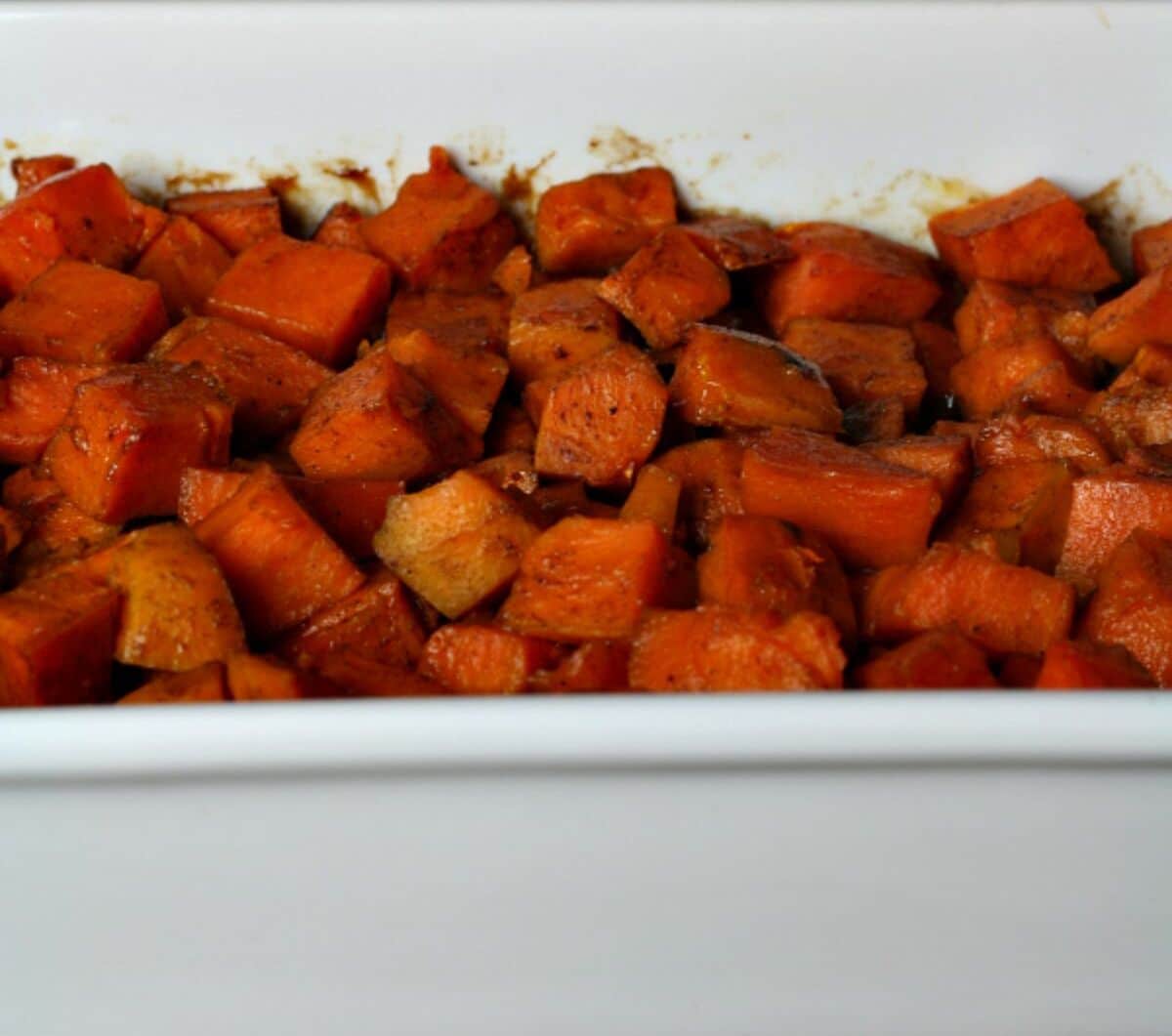 This classic sweet potato recipe is a favorite in my home. It only takes 20 minutes to prep and an hour to cook and requires several ingredients, including brown sugar, cinnamon, nutmeg, ginger, salted butter, and sweet potatoes. The result is a delicious, slightly crispy sweet potato dish that will rock your world.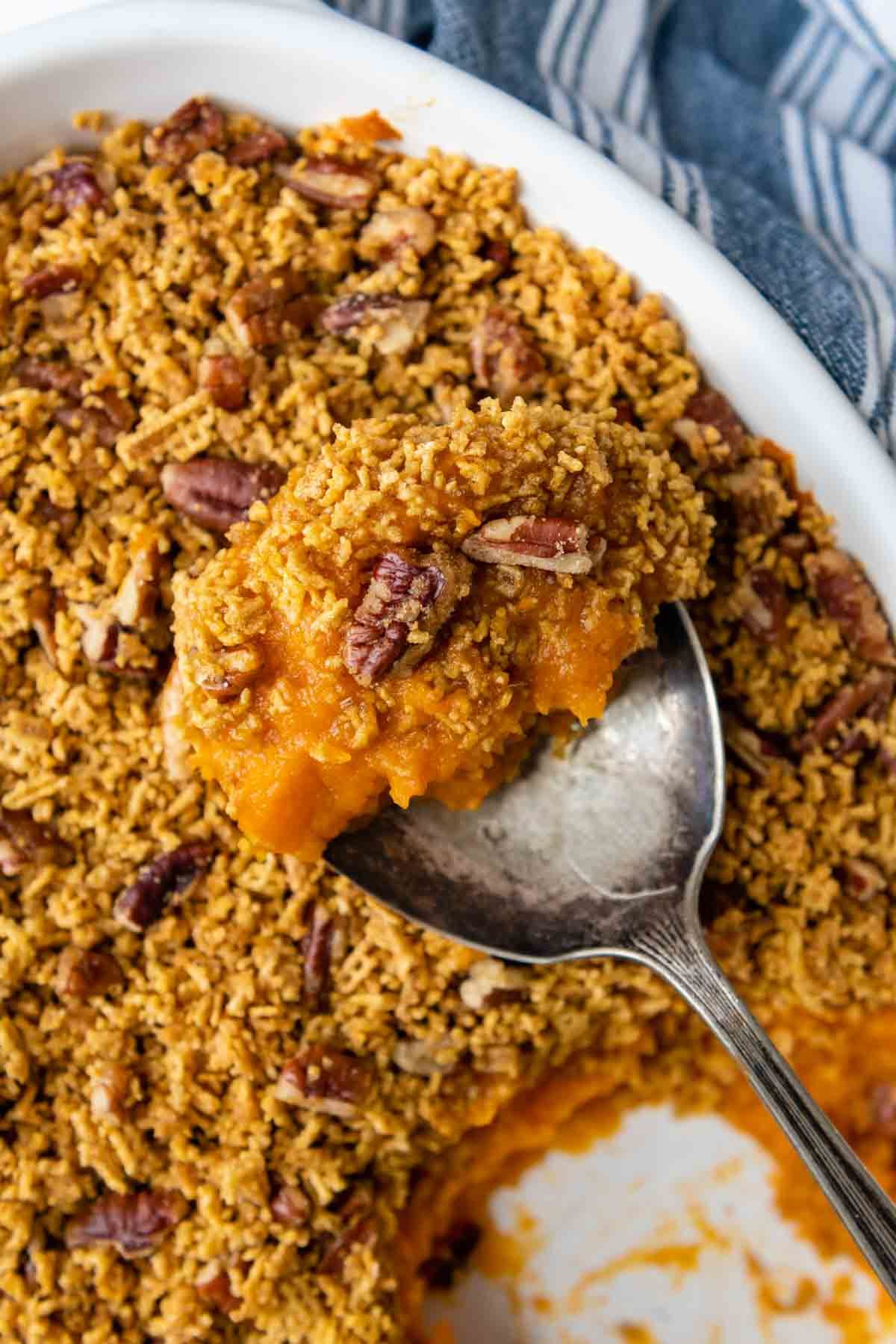 This is the perfect Thanksgiving recipe, though it works all year long. It'sa sweet potato casserole that omits the traditional gluten-rich wheat flour toppings for a healthier alternative. You'll need butter, eggs, heavy cream, and plenty of other creamy, rich ingredients for a casserole that takes the cake.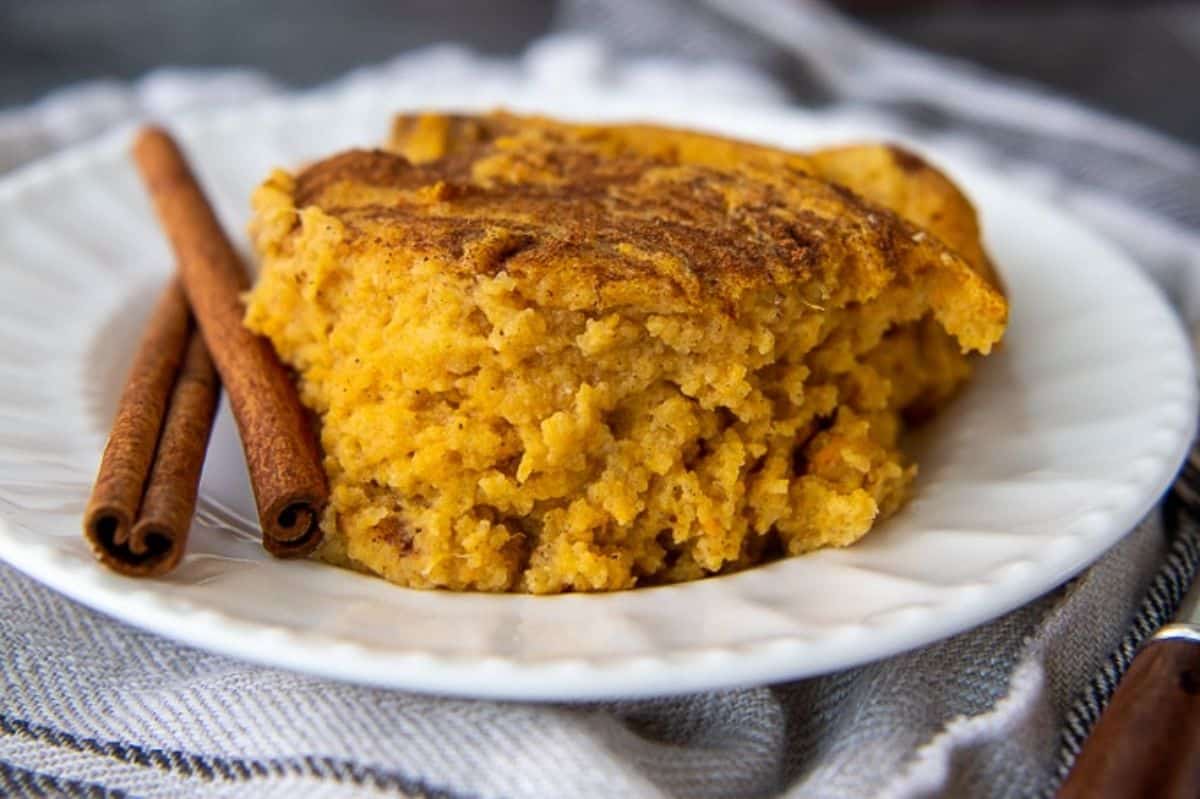 Spoonbread is a Southern-style cross between cornbread, grits, and soufflé. This spoon-bread recipe takes only 45 minutes to bake and calls for milk, brown sugar, pumpkin pie spice, salt, and pepper. You'll stir in cornmeal and sweet potatoes to add soft, buttery goodness.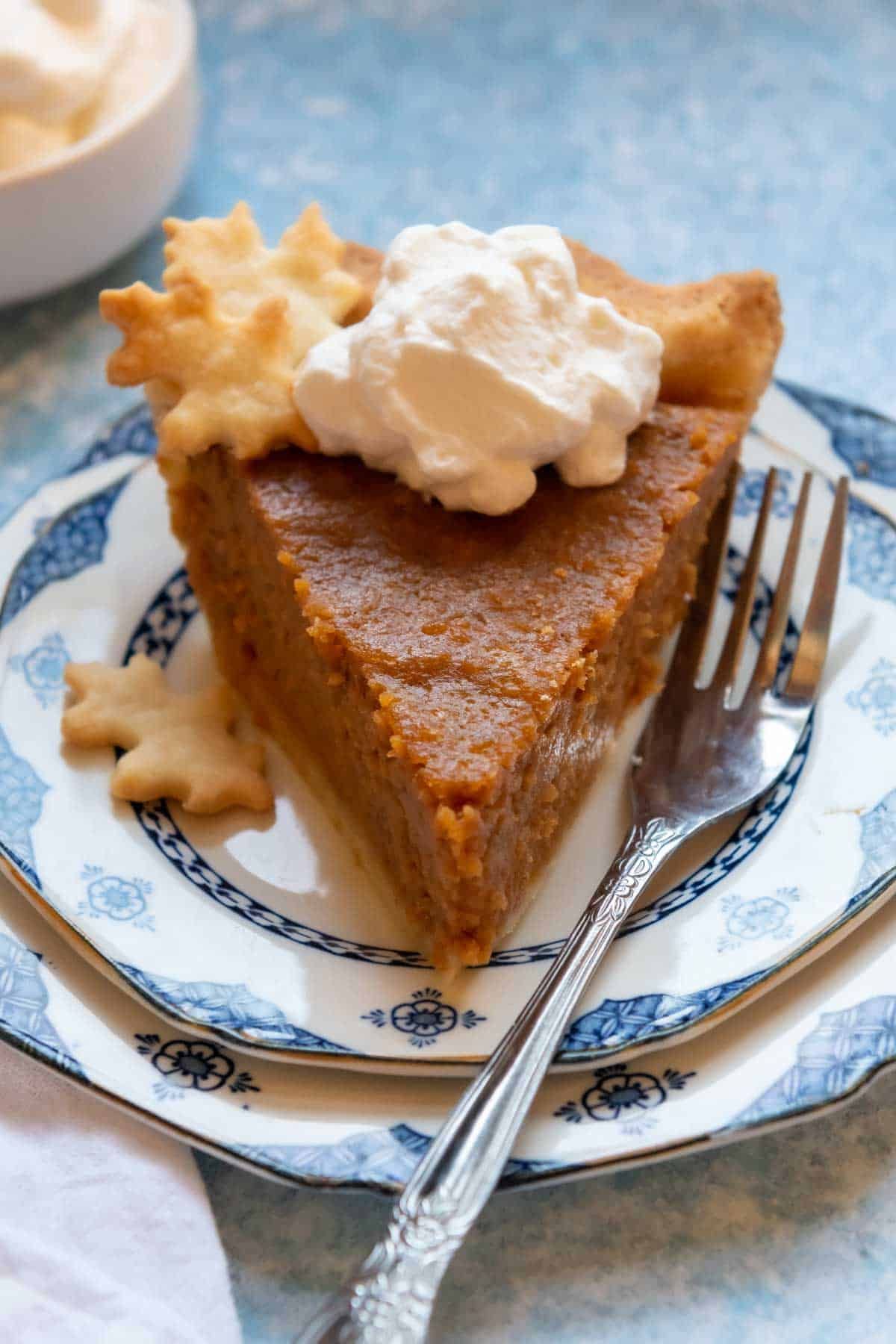 Sweet potato pie is a holiday favorite, and this gluten-free option is a staple in my home. It's excellent with gluten-free whipped cream or frozen yogurt and preserves well to eat throughout the week. You'll make it with an almond flour crust instead of traditional flour.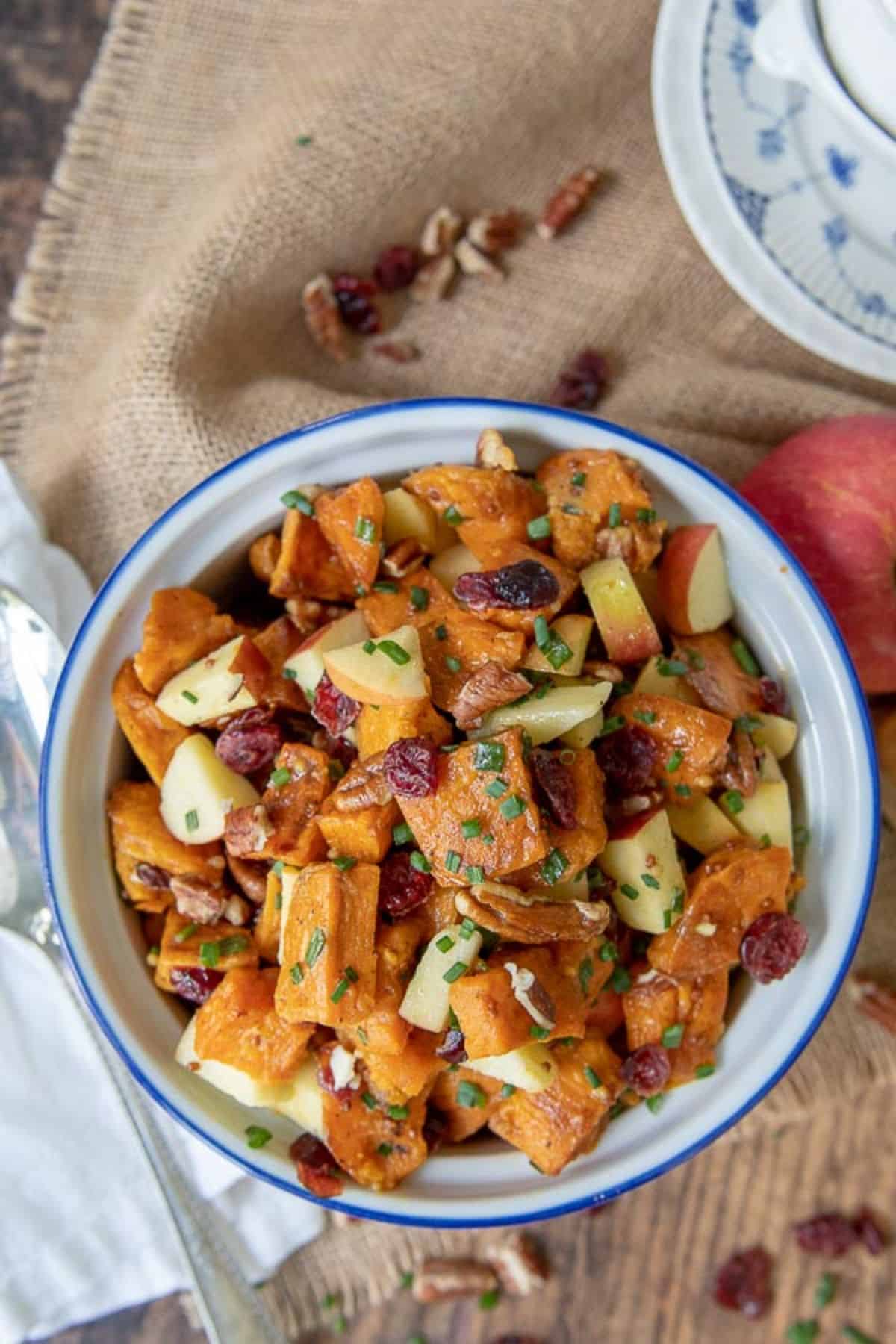 This salad is as healthy as it is delicious.
It pairs roasted sweet potatoes, pecans, apples, and dried cranberries with a quick and easy maple mustard vinaigrette. It can be served warm or cold and paired with many different dishes. Try it with turkey for a Thanksgiving taste or fresh fruit to add sweetness.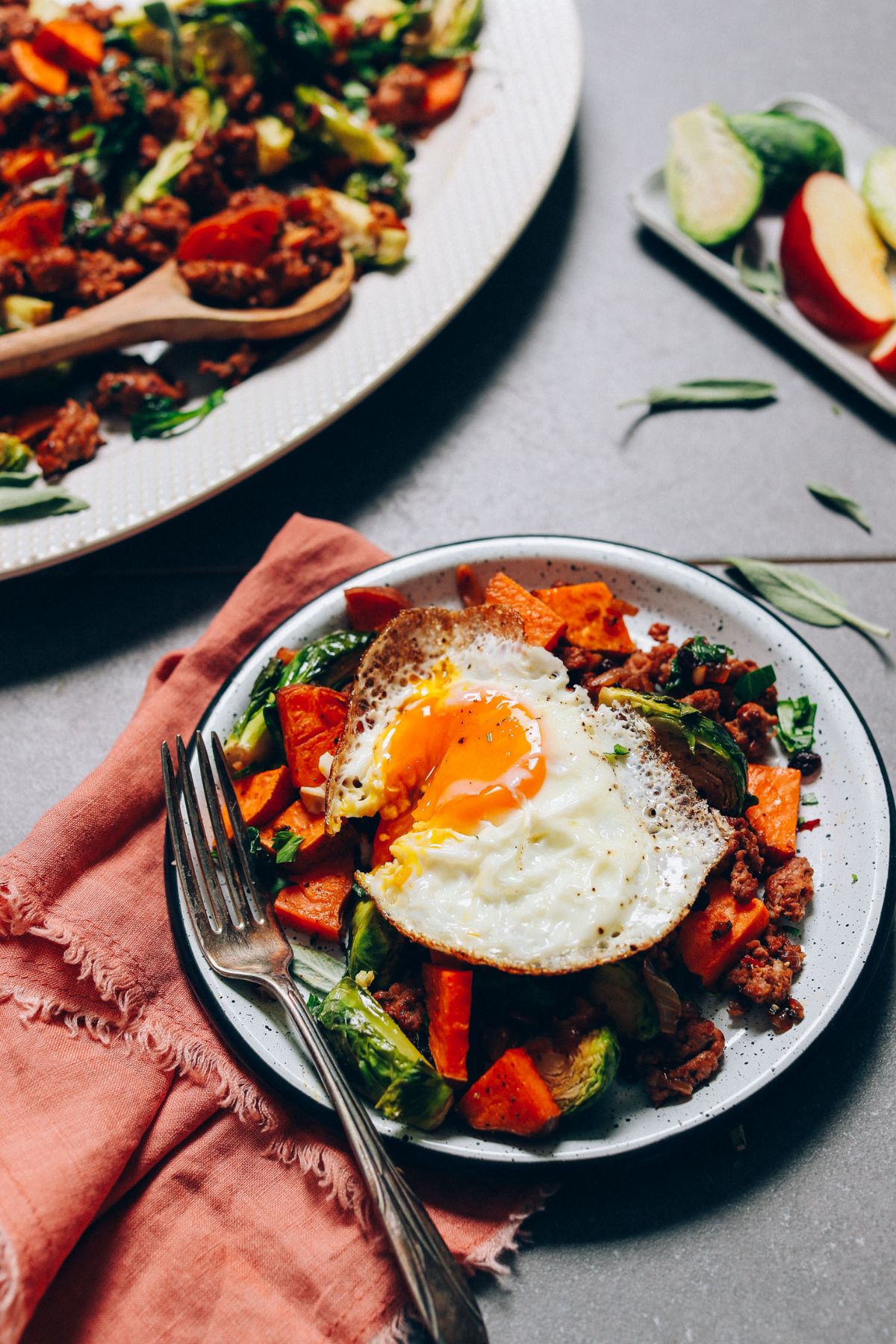 I love making sweet potatoes for breakfast since they offer daily protein and vitamins.
This recipe calls for sweet potatoes, carrots, Brussels sprouts, spinach, apples, onions, and eggs. It yields a final product as complex in flavor as simple to make—the perfect dish to wow your friends.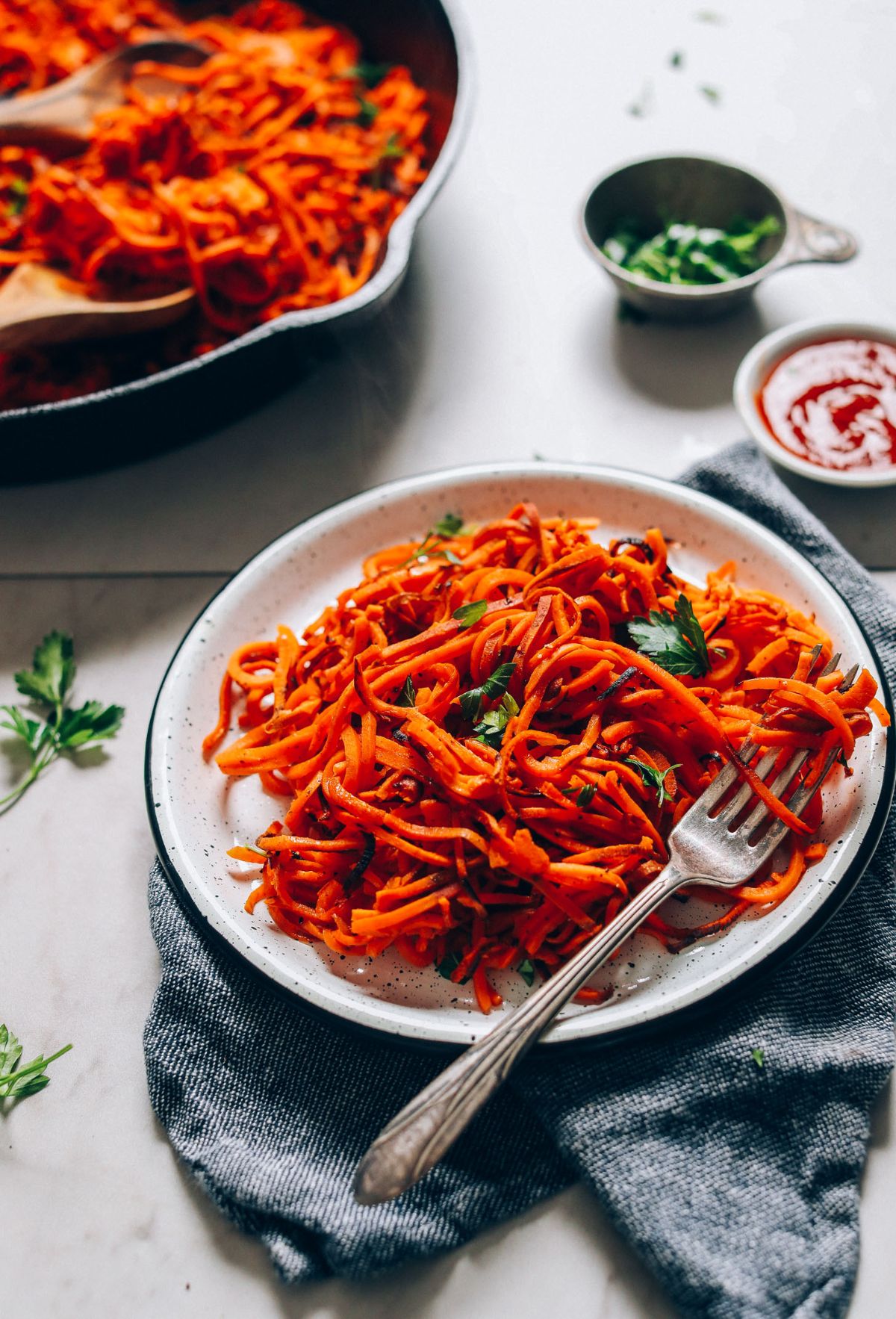 Hash browns are one of my favorite foods, but since I went gluten-free, finding a recipe that works for me has been challenging.
This one is the best I've found. It pairs sweet potatoes with avocado oil and seasonings to taste—that's it. It's probably the most straightforward recipe, so you can quickly make it.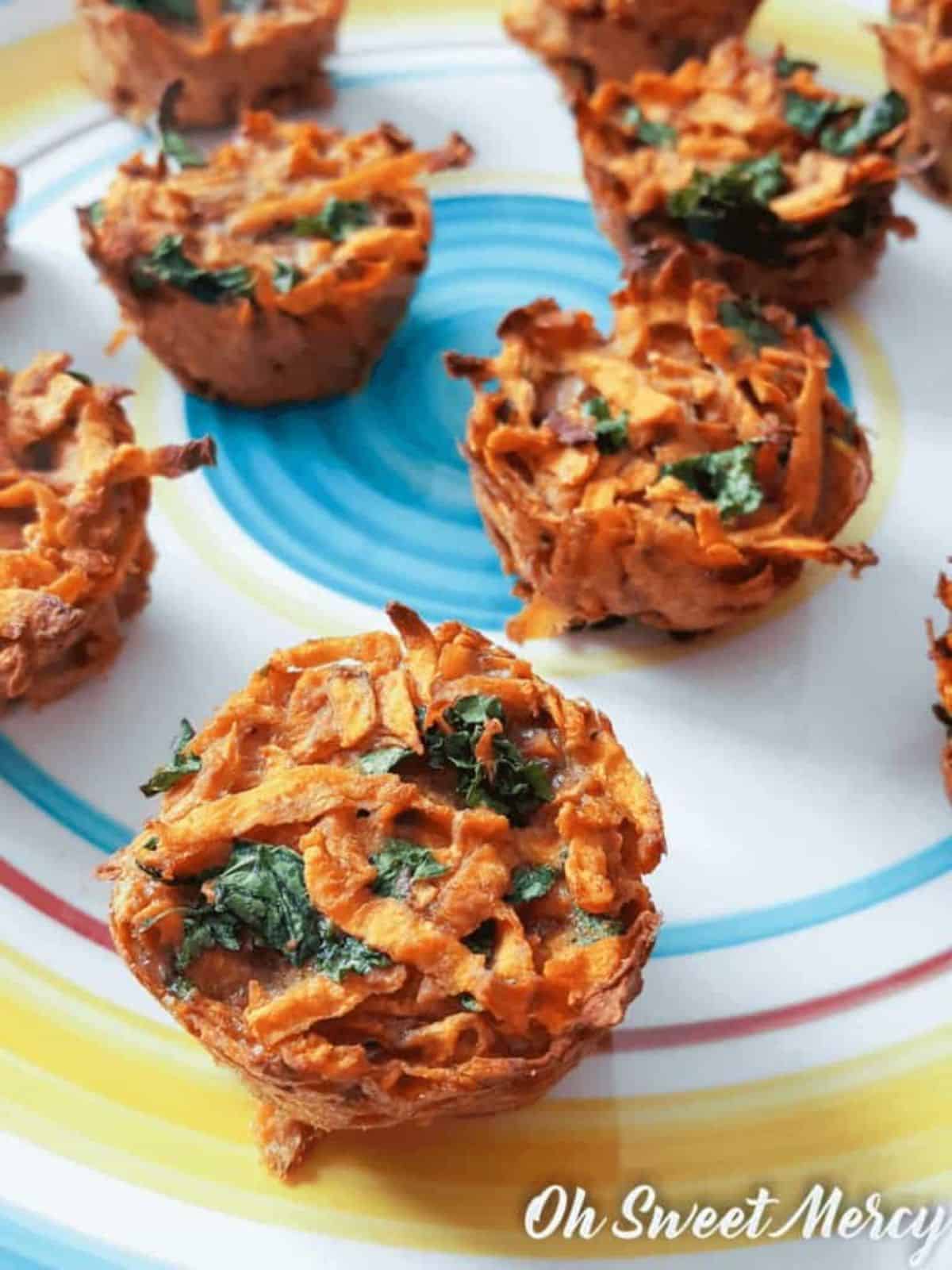 Tater tots are among my kids' kids favorite meals, but they're not the healthiest food around.
Thankfully, this baked sweet potato kale tot recipe offers a healthier twist on the traditional favorite, pairing mineral-rich kale with vitamin-dense sweet potatoes for a meal that is as good as it is healthy.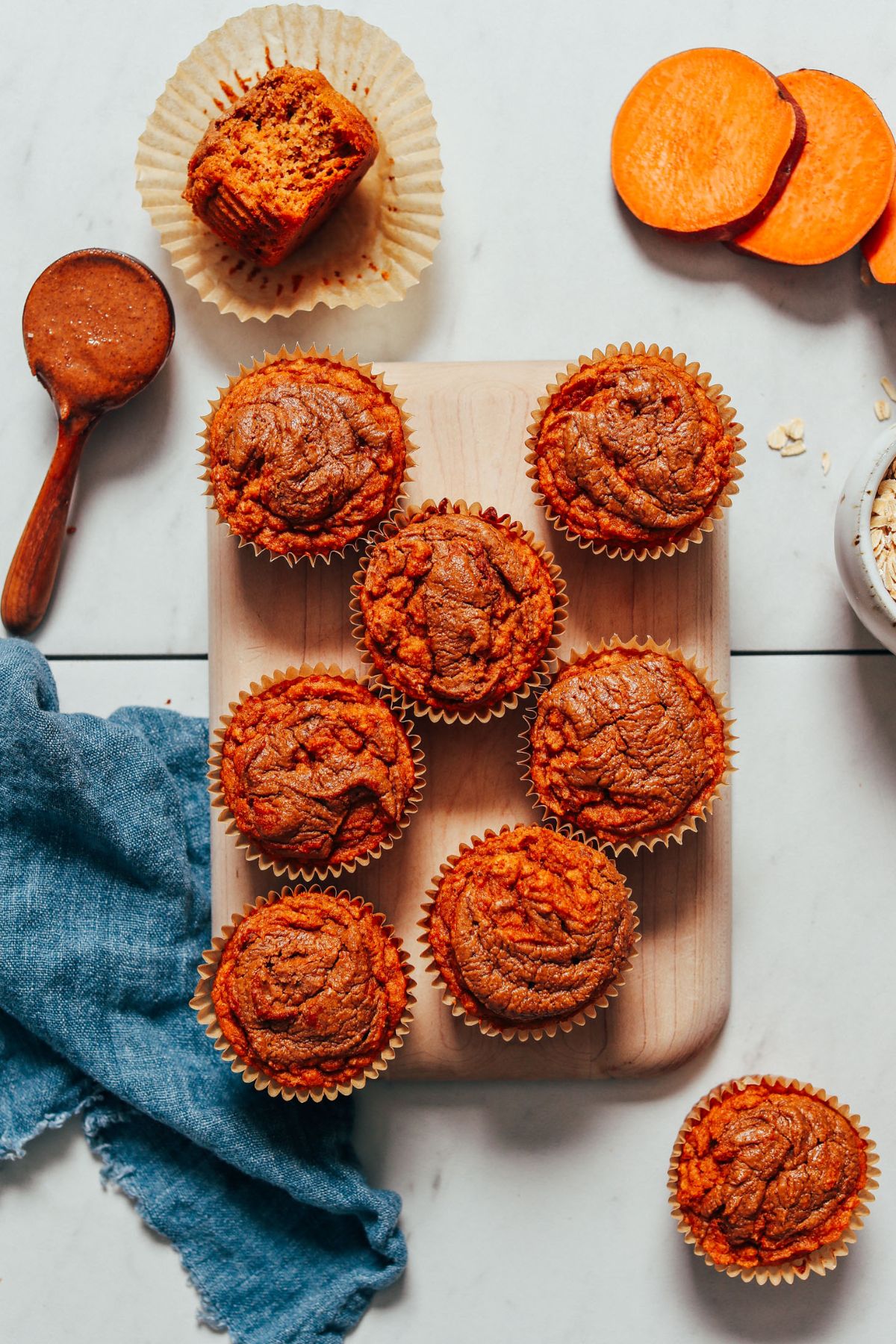 These muffins are a favorite among my kids (and all their friends). They are oil-free, gluten-free, and naturally sweetened for the perfect after-school snack. They're quick and straightforward, so you can whip them up in the morning or make them for a quick snack.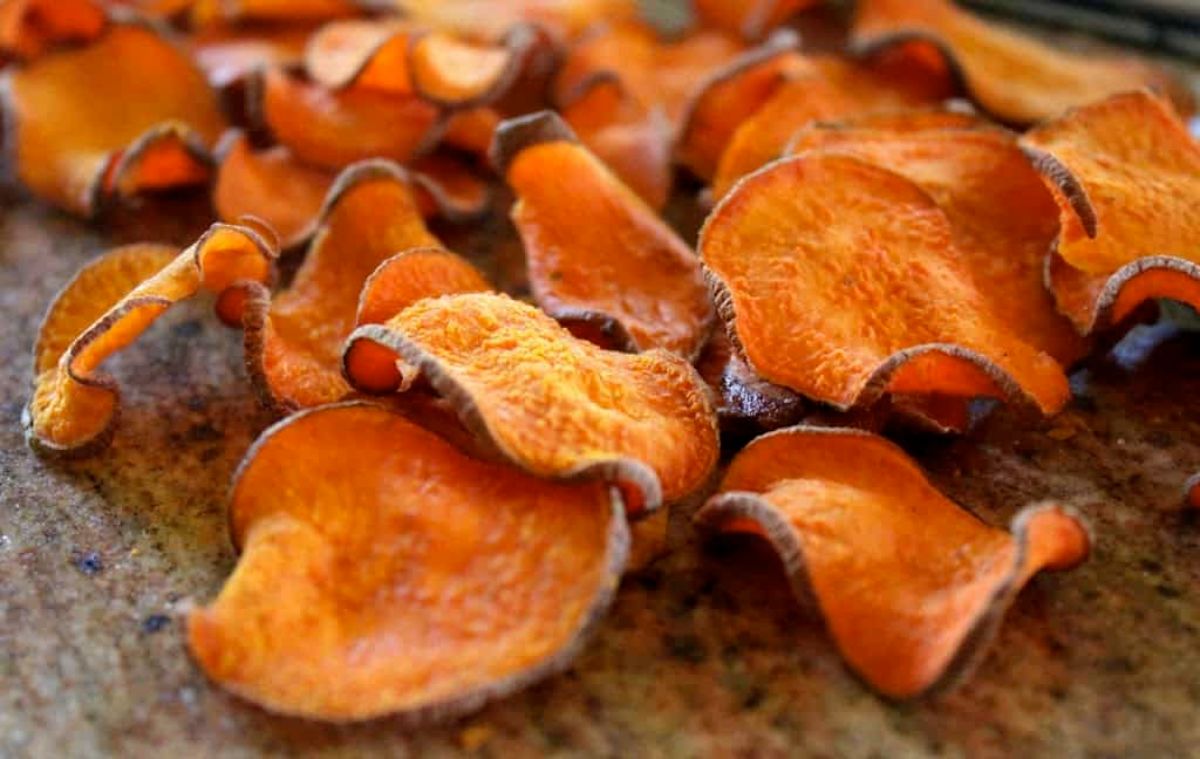 Sweet potato crisps are a delicious alternative to your childhood's bagged, processed, and gluten-rich chips.
My kids eat these sweet potato chips frequently, and it's popular among adults too.
You'll bake these sweet potato chips instead of frying them to preserve the vitamin-rich content, making this a healthier alternative to traditional options.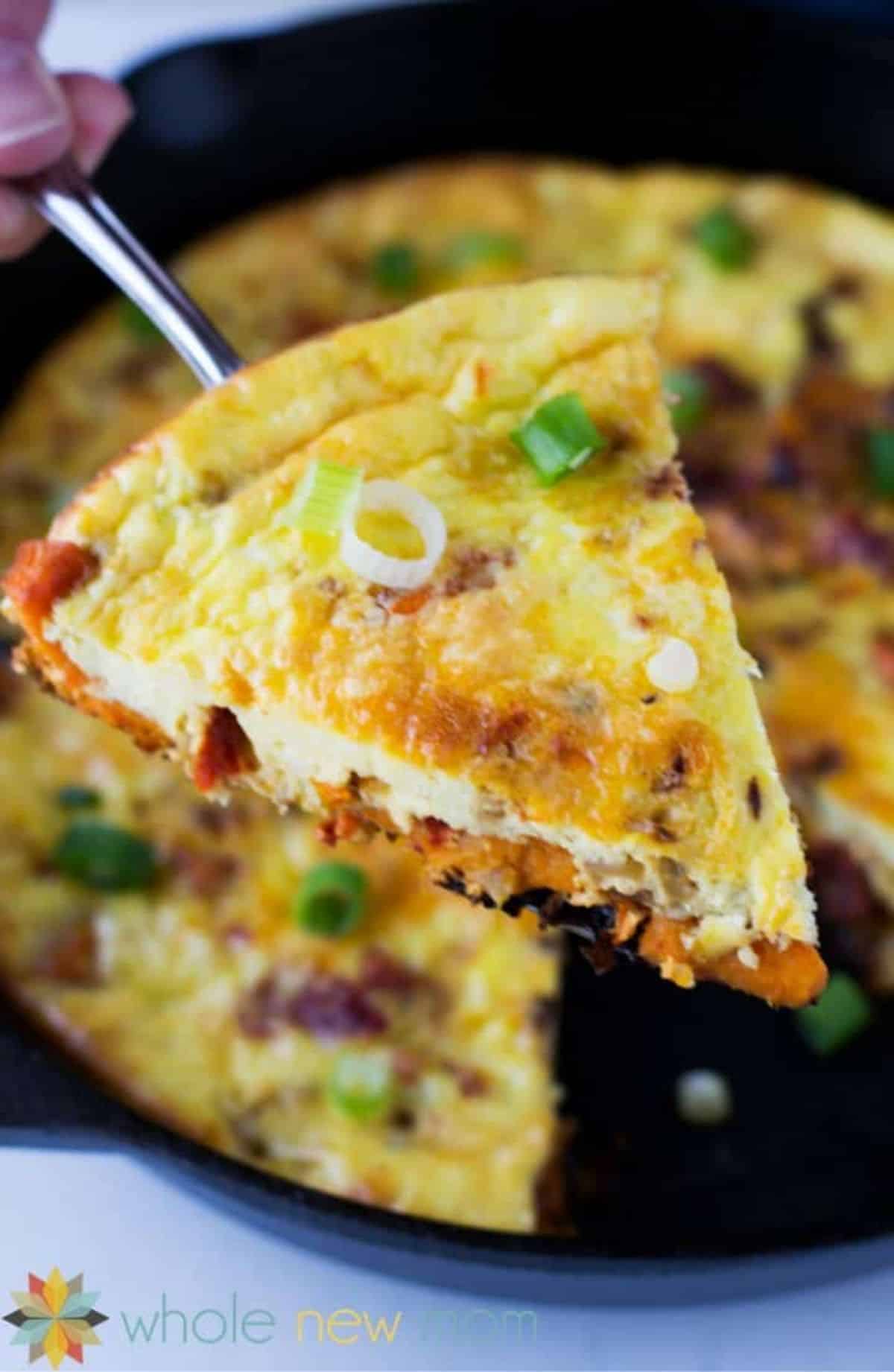 The frittata is a cross between a quiche and an omelet—and this frittata recipe is the best one I know.
It pairs rich, creamy eggs and sweet potatoes with coconut milk and tangy sun-dried tomatoes for a balanced flavor profile that pairs well with any dish.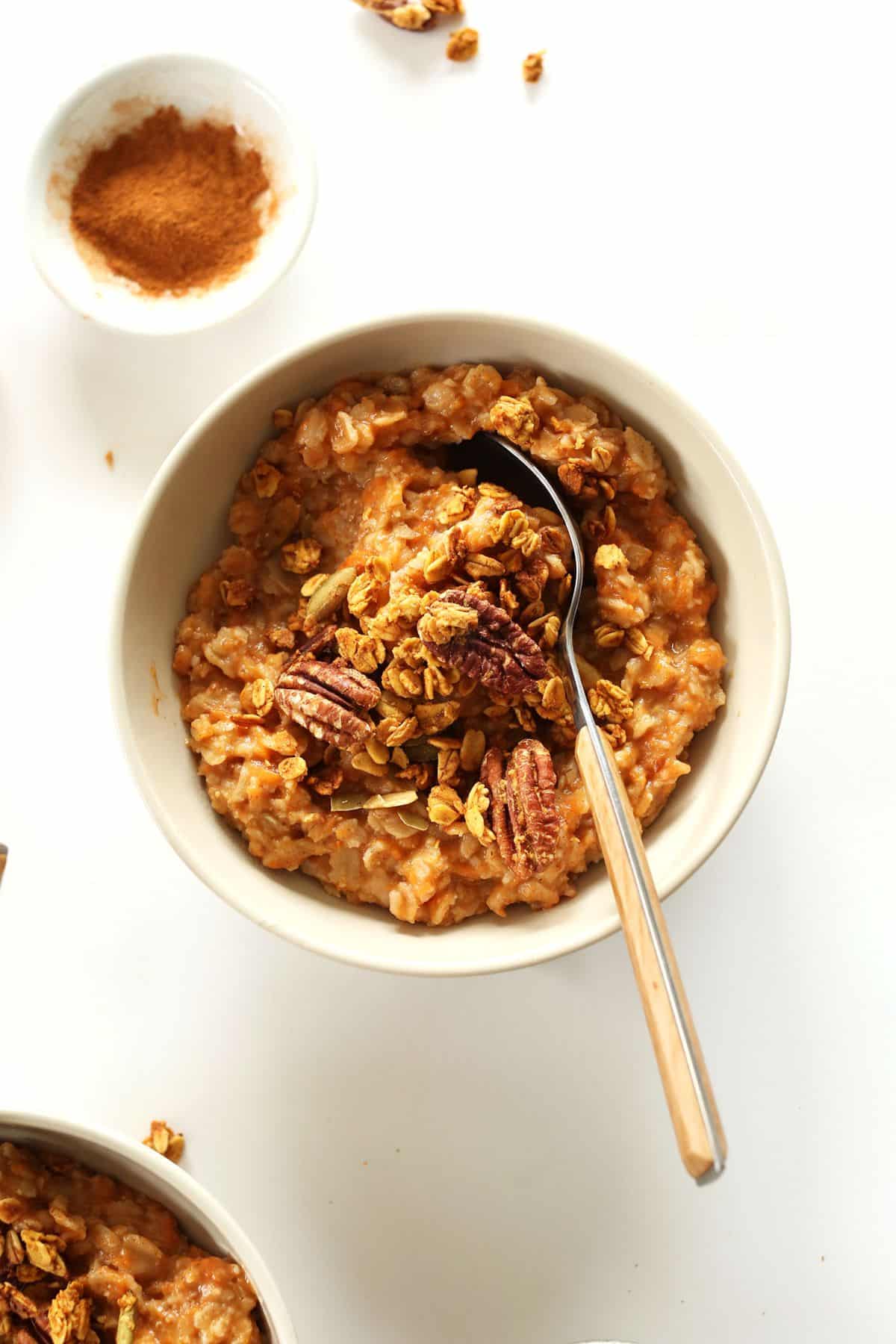 These gluten-free oats are the perfect breakfast or any other time of the day. Simply combine rolled oats with sweet potato puree, brown sugar, cinnamon, flaxseed meal, and pumpkin granola for a delicious meal that packs tons of vitamins and minerals.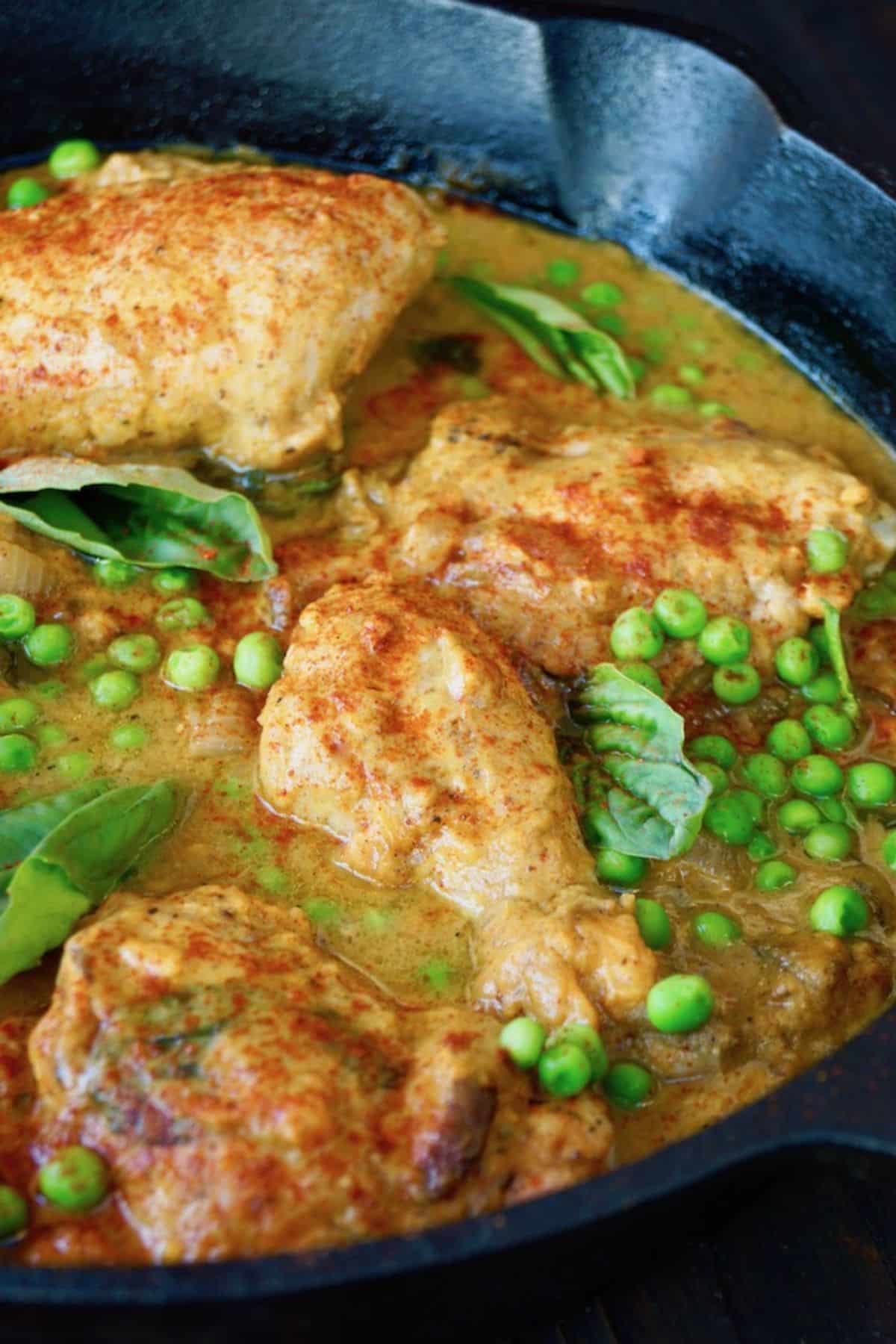 This hearty, comforting dish is made with tons of warming, angy spices, including onions, cardamom, cinnamon, cayenne, and turmeric. It keeps for a while and goes well with virtually anything. It's easy to make, making it one of the best recipes on this list.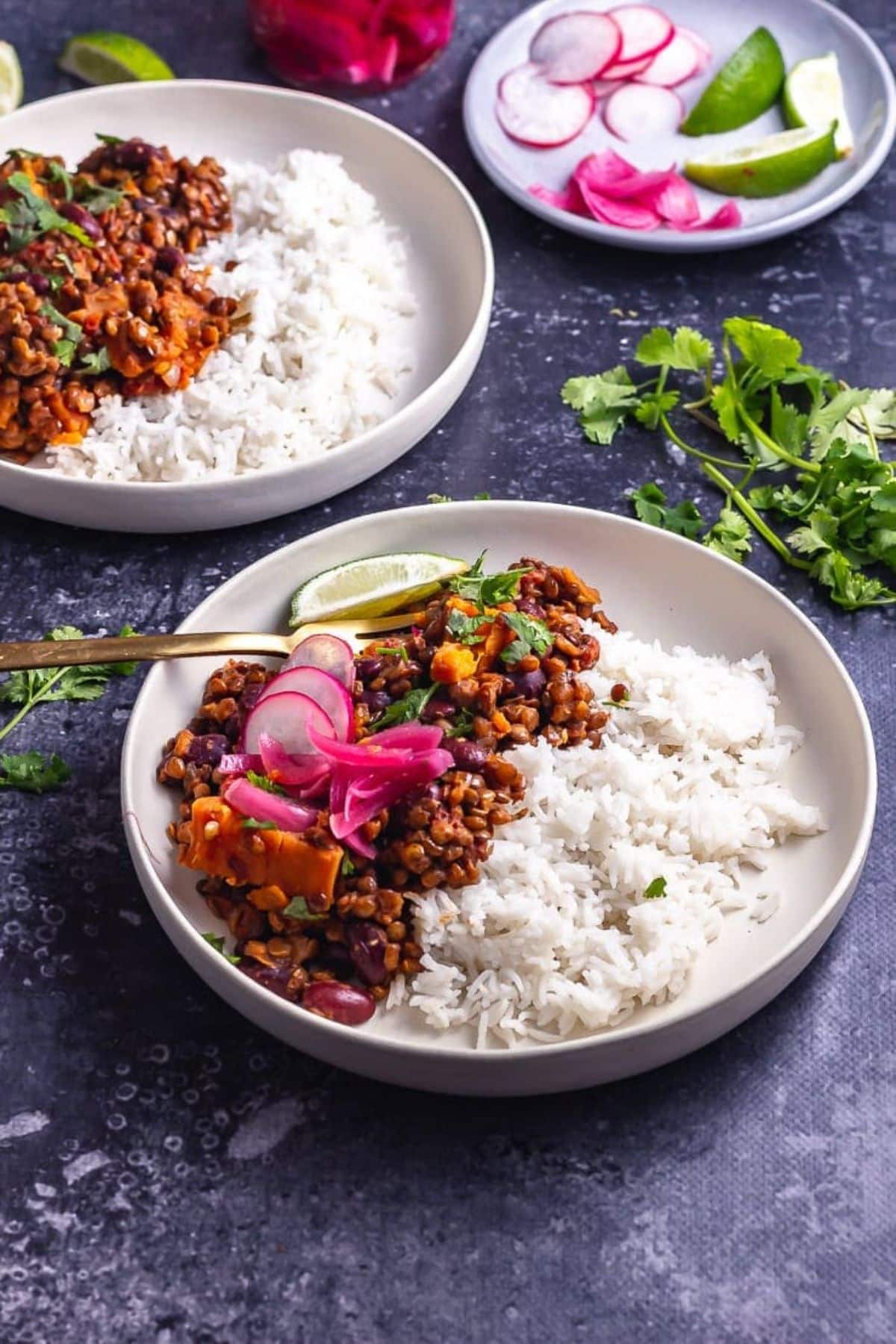 I love a good veggie chili—and this one should win a prize. The protein-rich dish is perfect for those with dietary restrictions—and those without. It offers a robust flavor profile that makes it great for any day or night of the week.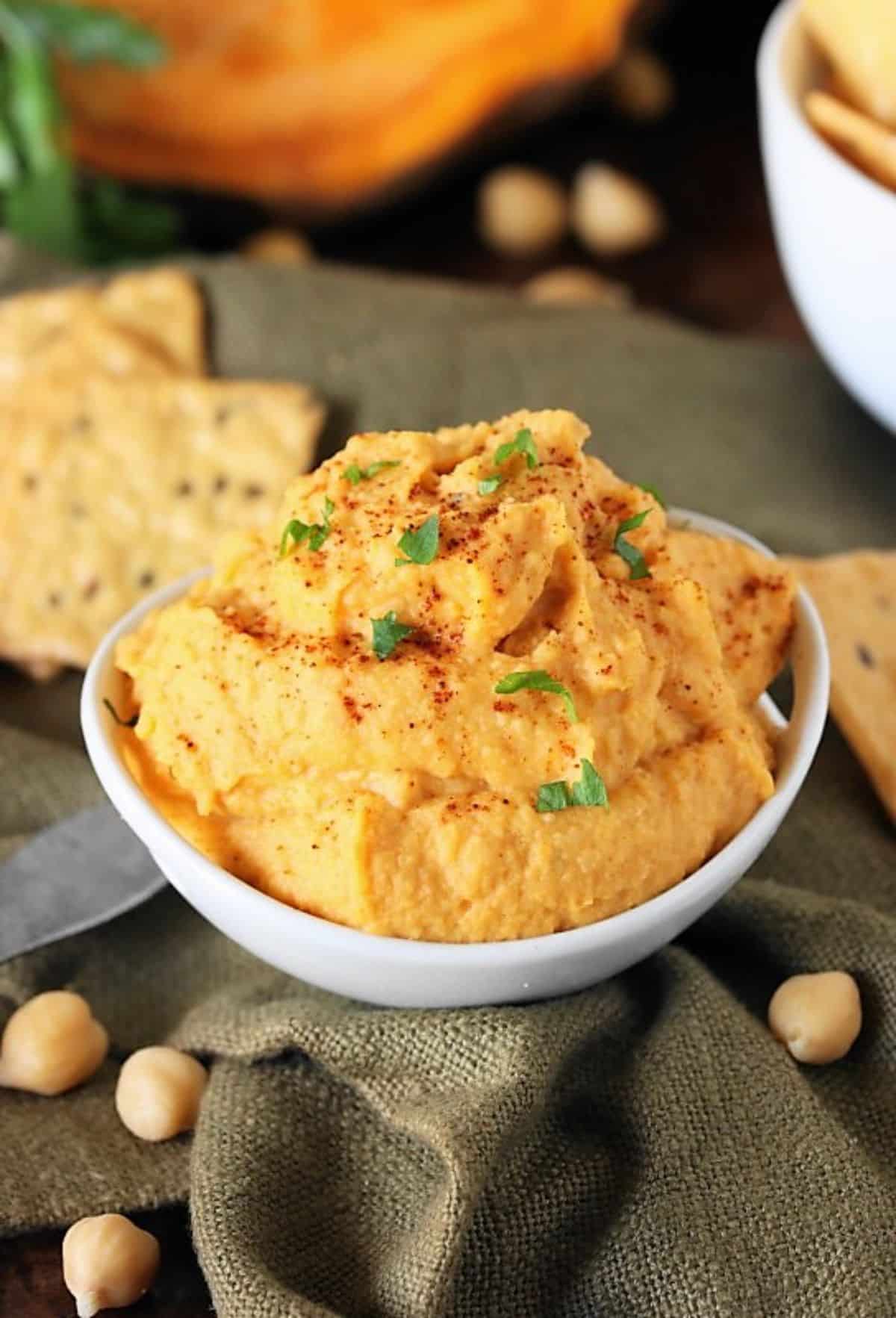 Hummus is among my favorite dishes. It goes well with crackers, vegetables, and more—the list goes on. This sweet potato hummus recipe is perfect for vegans and gluten-free folks. It offers a healthy snack rich in spices and vitamin-rich sweet potatoes.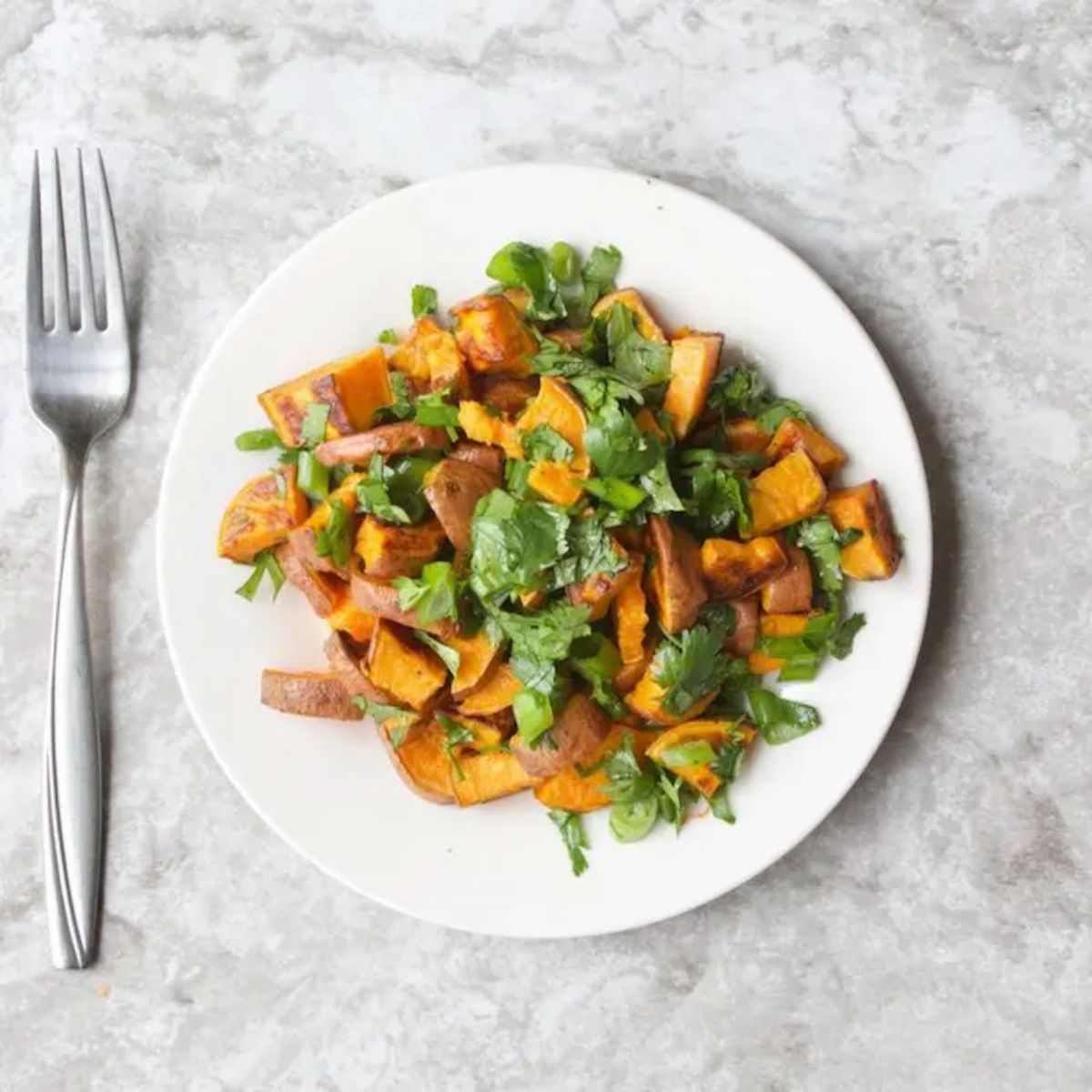 This sweet potato salad is my partner's favorite, so I always make it.
The ingredients include olive oil, lime juice, salt, honey, scallions, and cilantro, so you can count on a rich flavor profile that is light and delicious.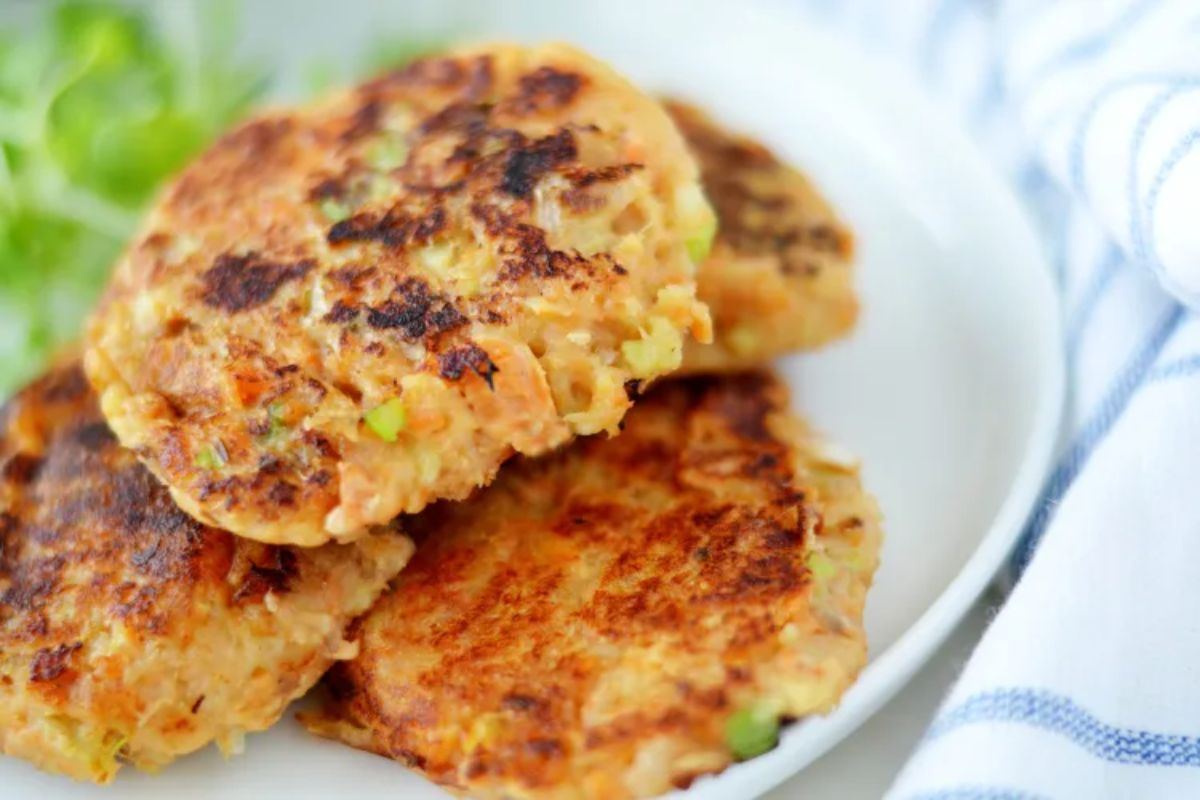 Salmon patties are the perfect replacement for less healthy options like beef or pork. Sweet potatoes offer plenty of Omega-3 fatty acids and heart-healthy proteins.
I typically serve these patties on gluten-free buns or with a side salad. Try one of the salads on this list for the best results.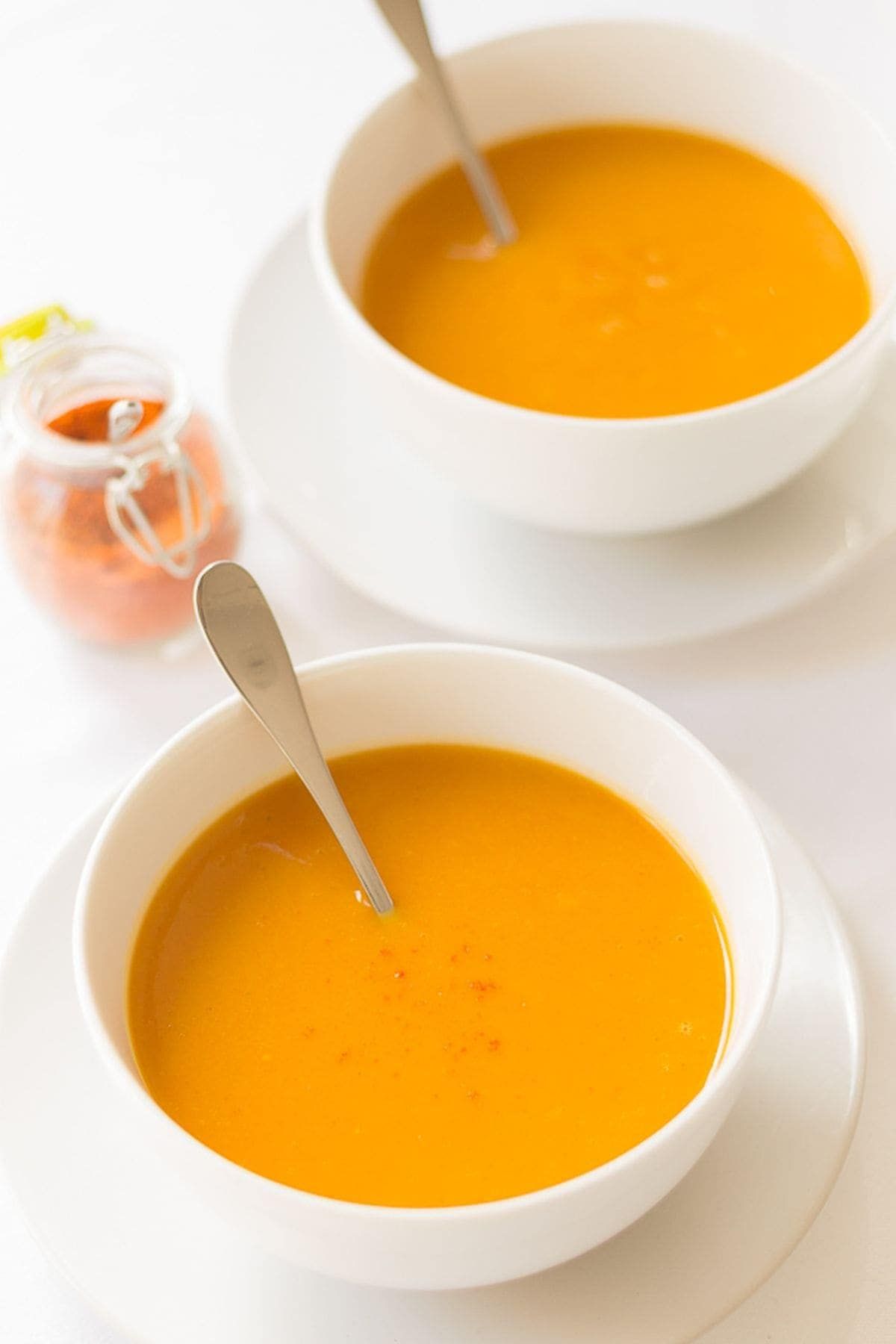 Sweet potatoes are good in everything—especially soup. This carrot and sweet potato soup is dairy-free, vegan, and gluten-free, so it's the ideal addition to any meal. I love to make this recipe during the cold winter months, but you can eat it anytime—it's even good chilled.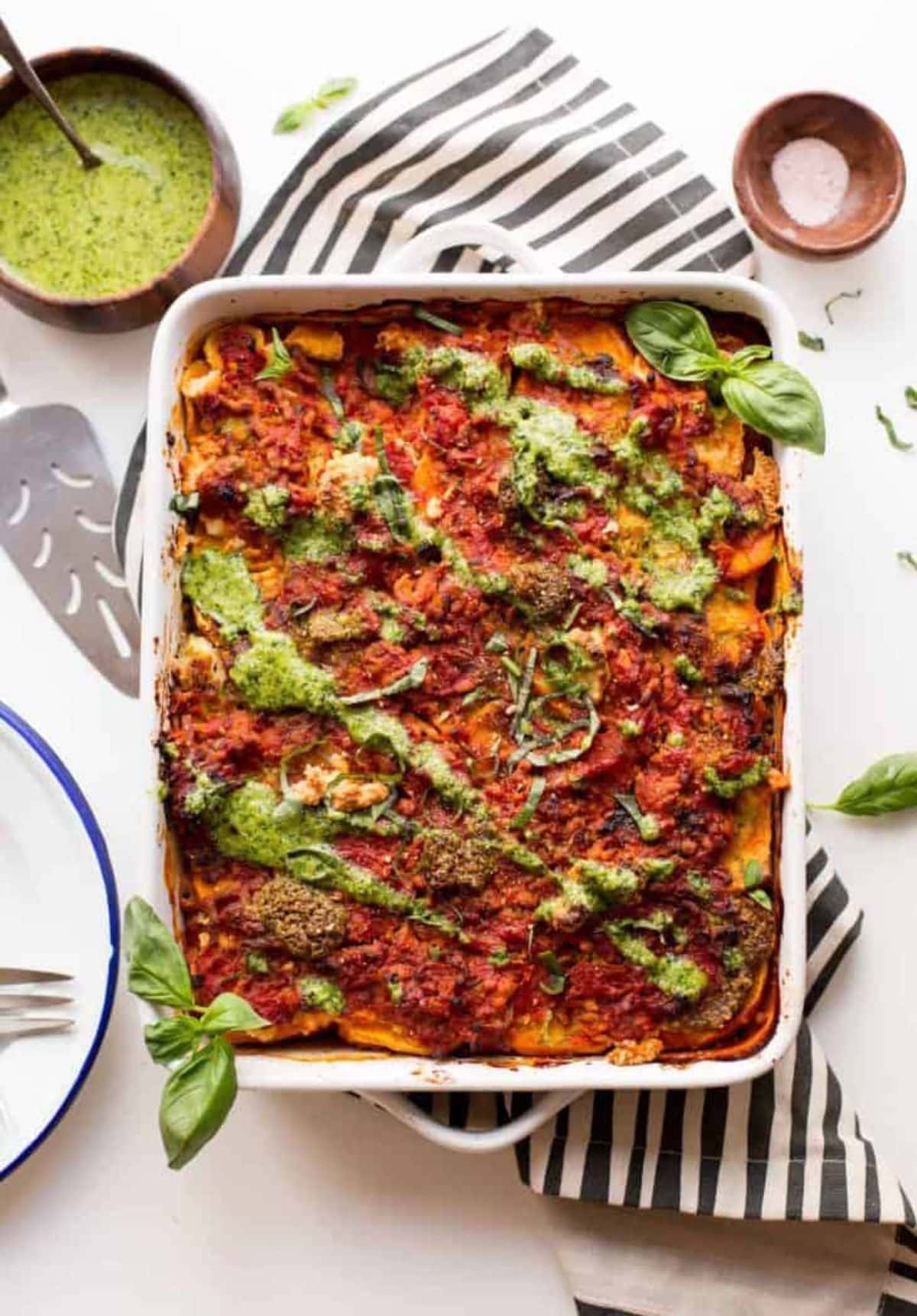 I adore lasagna, but it's difficult to make without gluten. This recipe allows me to do just that. It contains hearty meat sauce, almond ricotta (the best), and fresh basil pesto for a traditional Italian dish that doesn't compromise flavor. Serve it with a salad for the best results.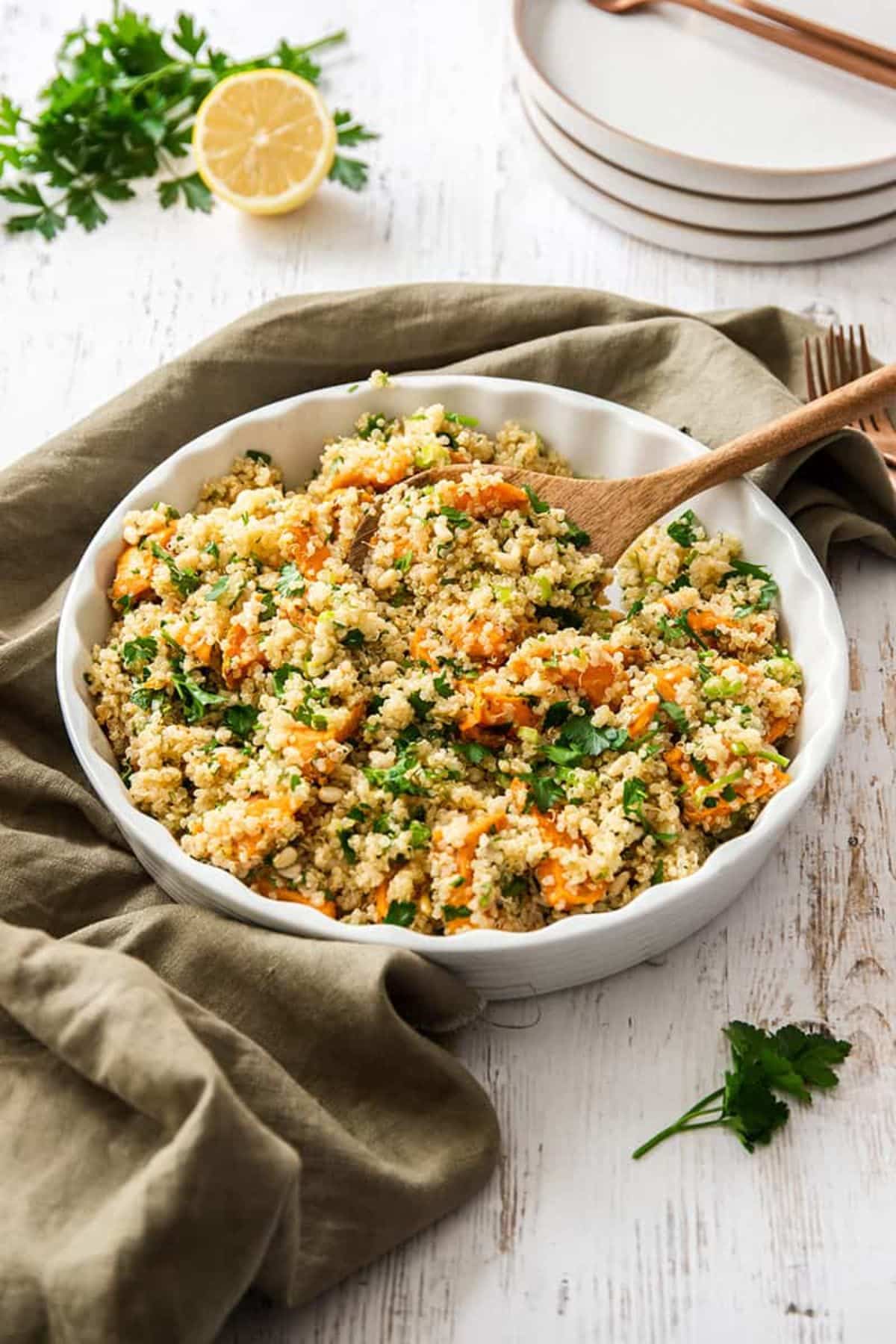 I love sweet potatoes and quinoa, so this salad is among my favorite recipes on this list. It pairs heart-healthy quinoa with vitamins A and C from sweet potatoes to offer a well-rounded and perfectly nourishing meal. Enjoy a taste of the Mediterranean from the comfort of your own home.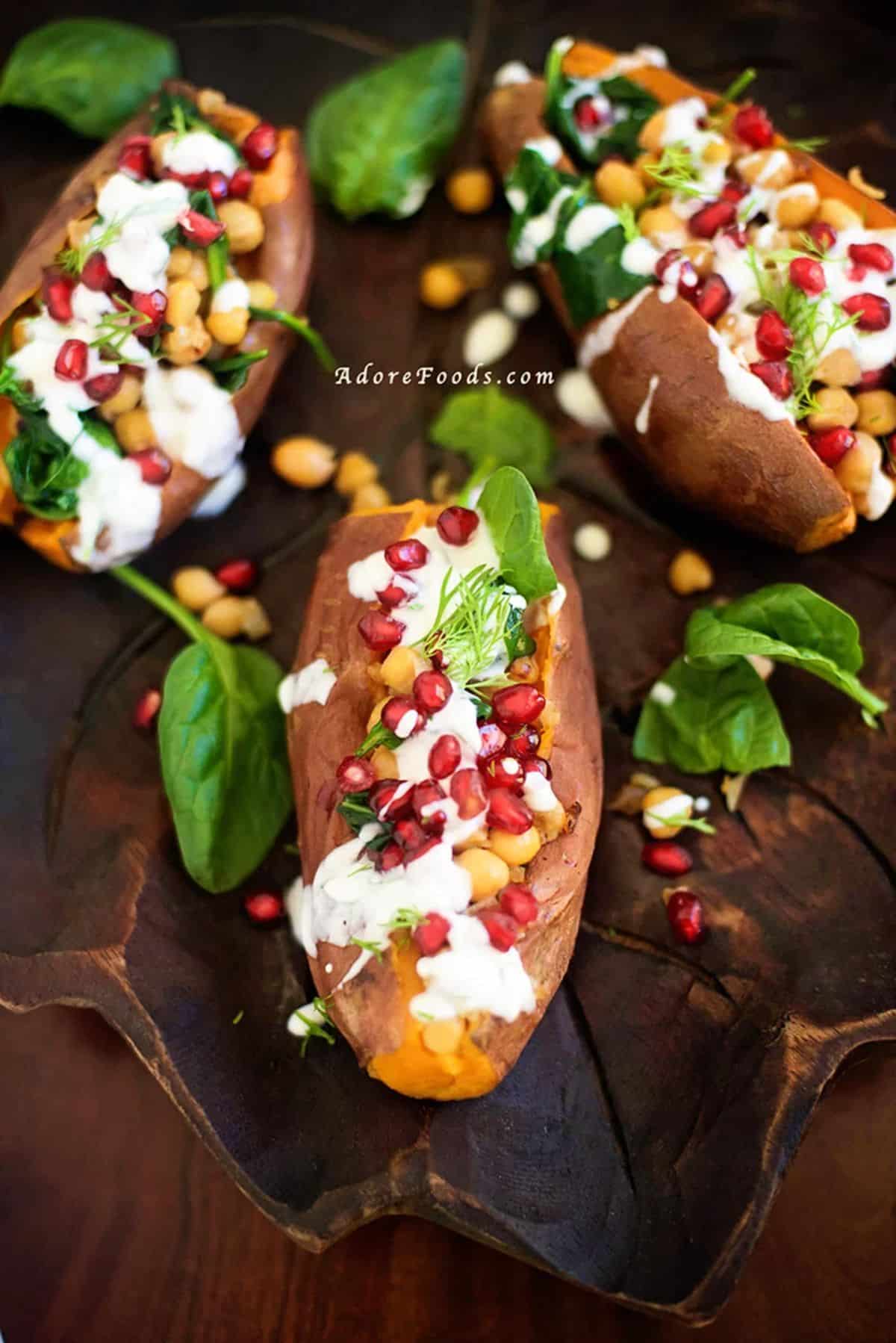 These stuffed sweet potatoes contain chickpeas, spinach, and yogurt sauce, packed with protein and good for your heart. They also have pomegranates and plenty of seasonings, so the flavor is as good as the nutritional content.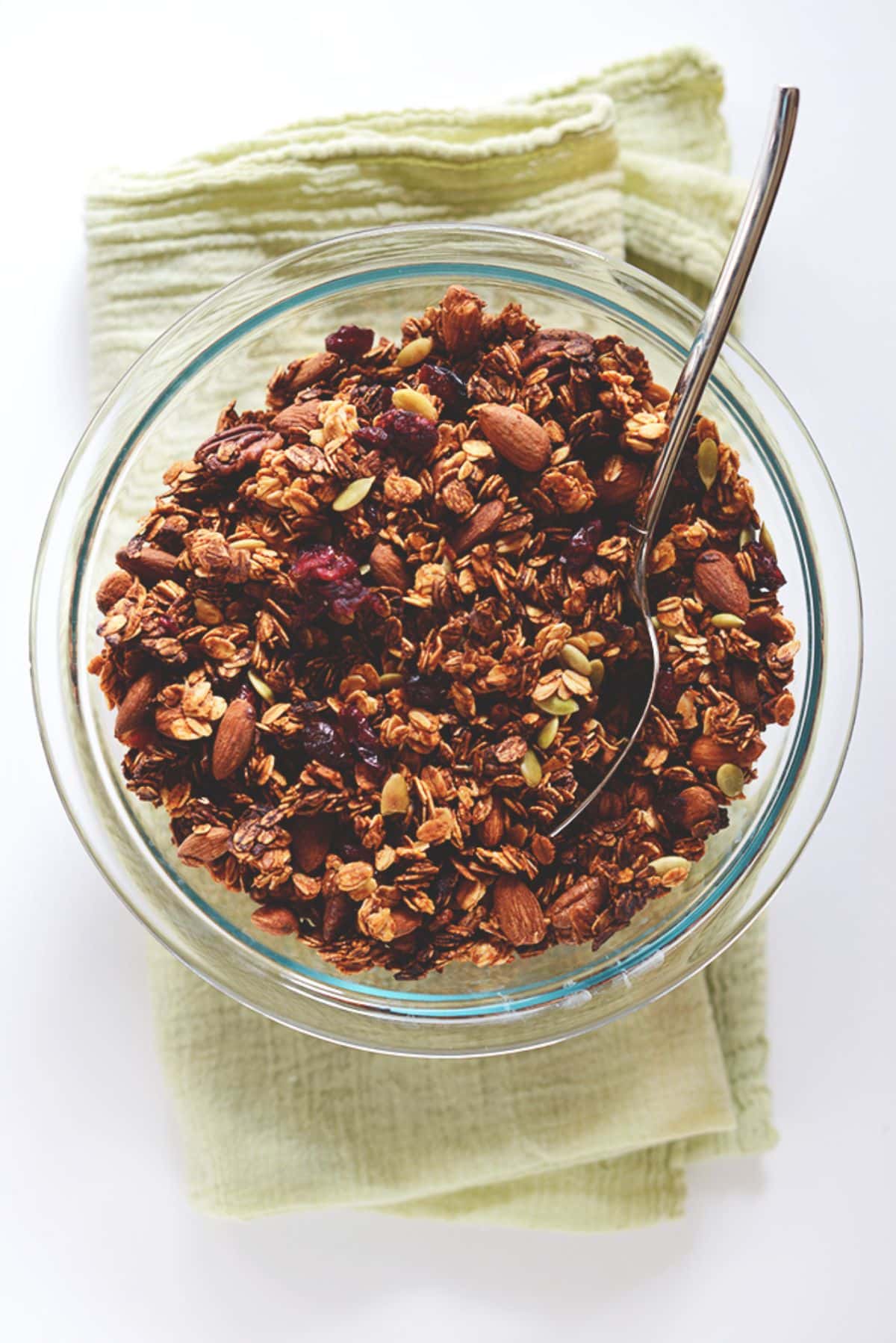 One of the items I missed most from my kitchen was granola, so I set out to make the perfect gluten-free variety.
This sweet potato granola is gluten-free and as good (if not more) as the real thing. It goes well with yogurt, rolled oats, and any other gluten-free dessert dish.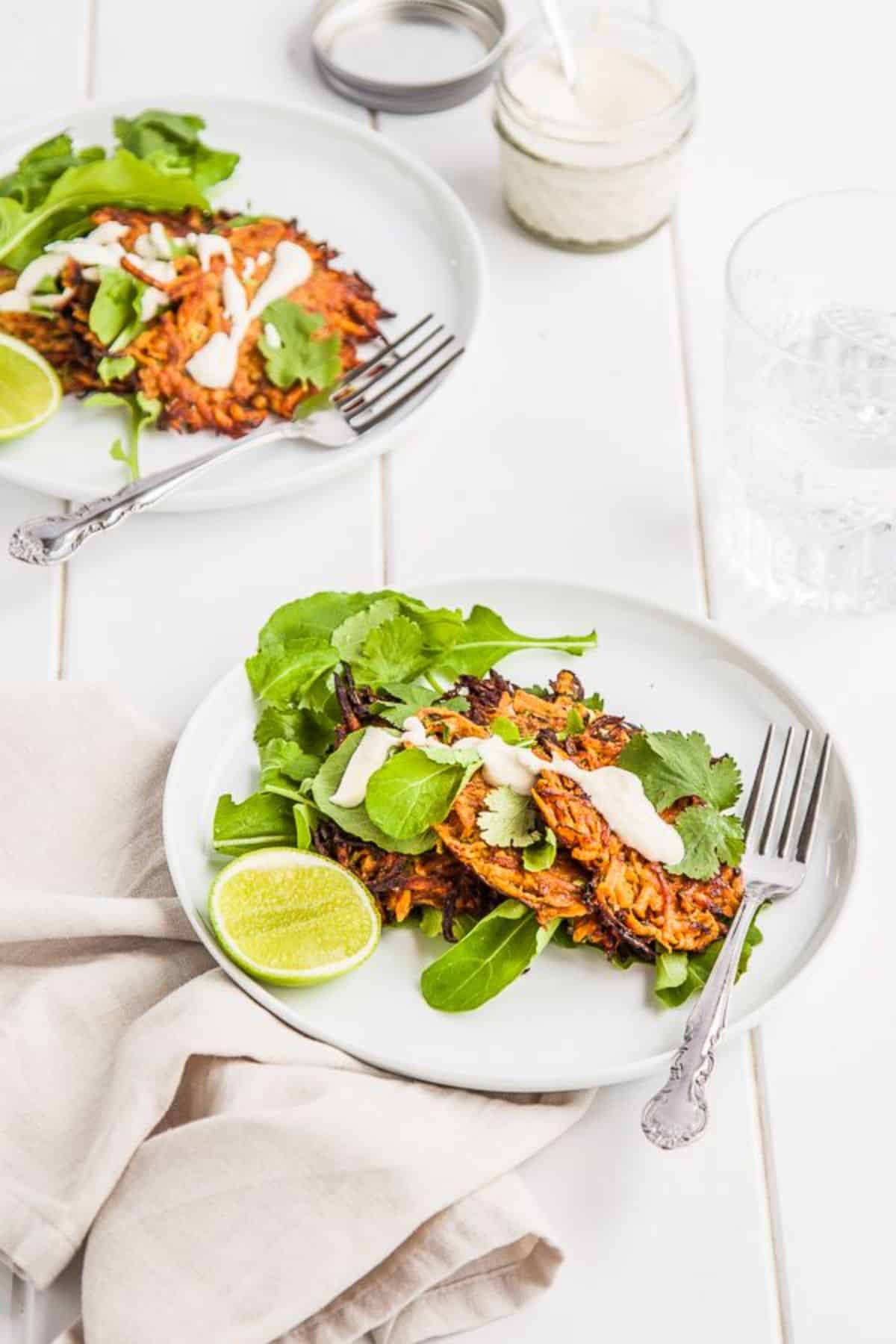 This recipe is gluten-free, dairy-free, and delicious.
It pairs sweet potatoes with lime cashew cream and tons of spices, including cumin, coriander, salt, and coriander leaves. It's best served with soup or salad or paired with another sweet potato dish from this list.
This soup is the perfect addition to any winter meal. The sweet potato, lentils, and chickpeas offer tons of protein, and the taste is beyond delicious.
This recipe takes minutes and is relatively easy to assemble to whip it up quickly.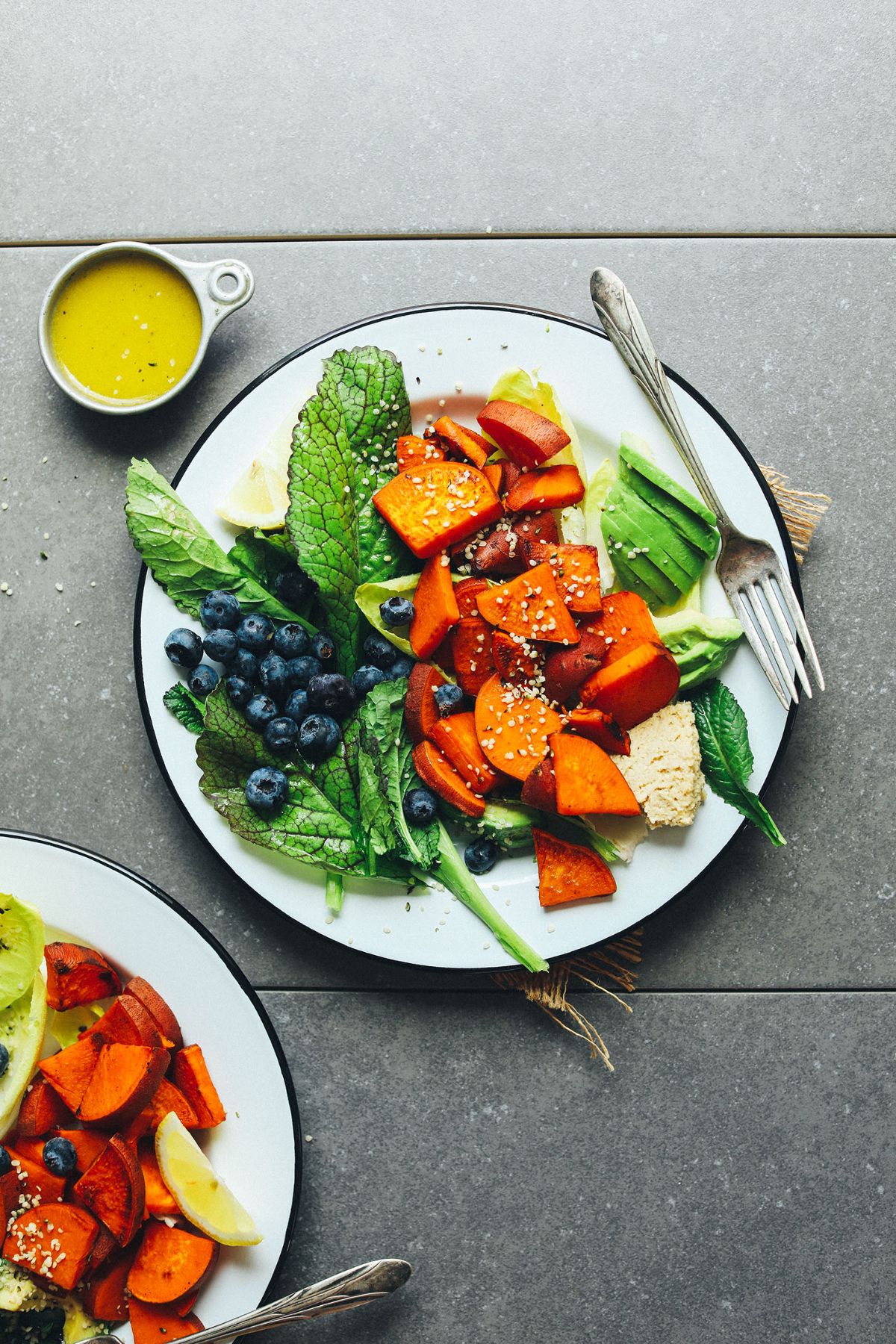 This sweet potato salad is both sweet and savory. It's light, so you can pair it with other dishes from this list, but it packs a nutritional punch with blueberries, strawberries, and avocadoes. Pair it with your favorite soup, or make it alone for a light summer meal.
Final Thoughts
Sweet potatoes are multi-faceted root vegetables that go well in virtually everything. The recipes on this list offer some of the best gluten-free sweet potato dish options, from soups and salads to appetizers and desserts.
Consider making one or more of the above recipes, and let me know what you think in the comments below.